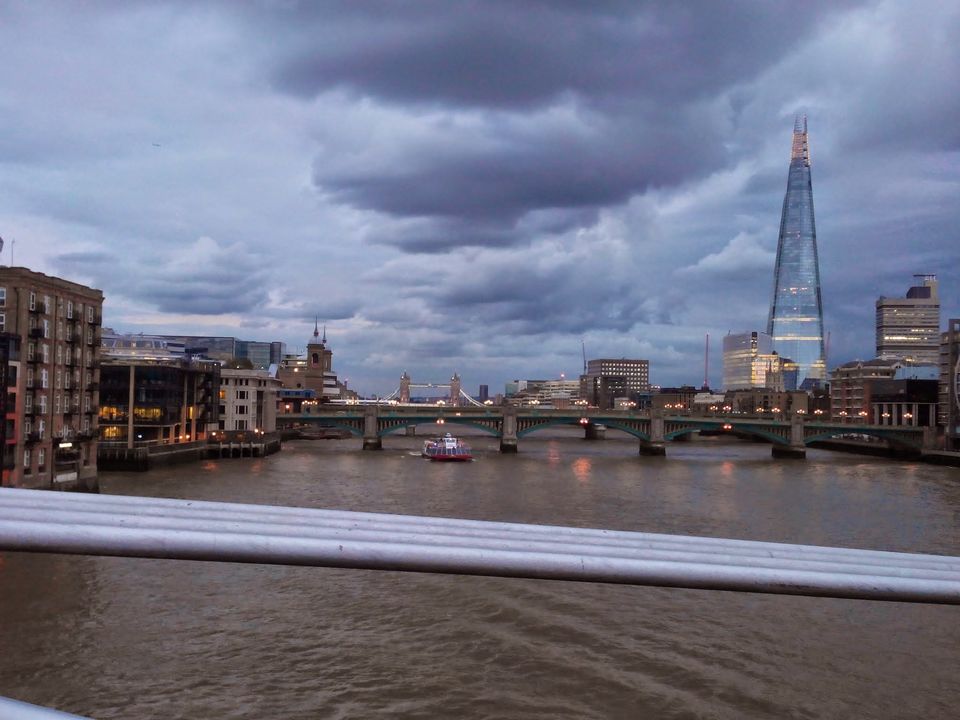 Our next stop was the famous monument of the City of London. After several conversations, we decided that we would go to St. Paul's Cathedral and The Shard.
St. Paul's Cathedral is one of the oldest churches in the world. You can spend a lot of time near the cathedral. The church is very beautiful inside.
After spending the entire afternoon in the church, we started walking towards our next stop, the Shard.
Shard London is the tallest building; you can spend your time in the top floor hotel inside the building with good food and wine with a mesmerizing view of London city.
You can spend evenings around Shard and the Church. I have forgotten that all these attractions are near the River Thames.
There are always singing, dancing, comedy etc. solo or group performances happening on the banks of the park / river.
You can take a long walk on a queen walk which is built sideways with the Thames river and enjoy the sunset and charm of London.