It's no secret that London is home to hundreds of attractions. Being rich in history, magnificent architecture, lively streets and beautiful parks, it can be hard to wrap your head around everything. But if we had to break it down to the absolute must see attractions and experiences, here are the top ten that will make your visit to London truly memorable.
1. A Royal Visit to Buckingham Palace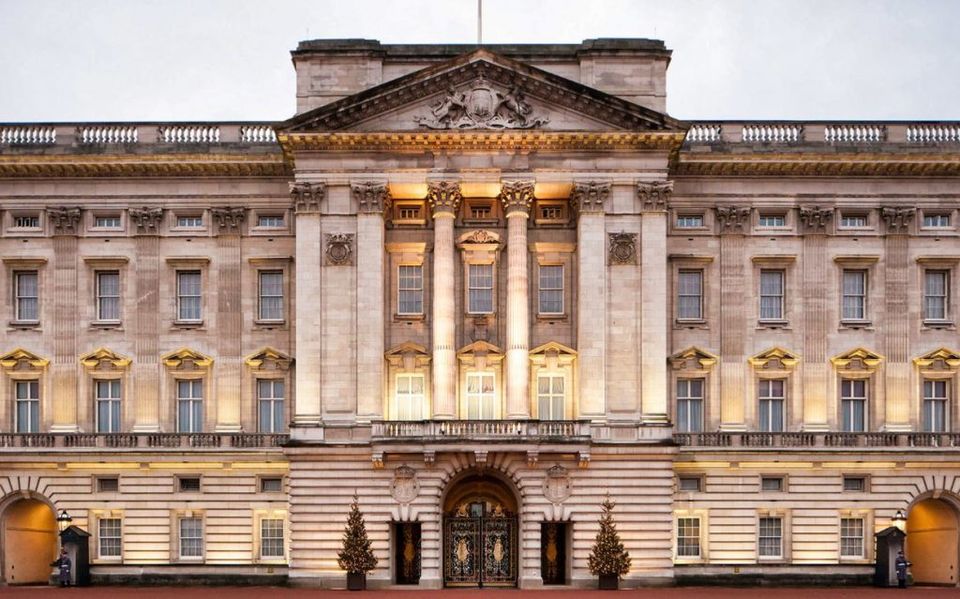 Buckingham Palace is only open for 10 weeks of the year, so if you are visiting over the summer (usually 20 July - 29 September), you must visit this Royal residence.
Make your way over to Westminster and the Palace is hard to miss, located at the end of The Mall and right next to the beautiful St James's Park.
If you find yourself visiting outside of these dates, you can still visit The Royal Mews which is home to historic royal carriages and one of the finest working stables in existence.
2. Go Back in Time with the Tower of London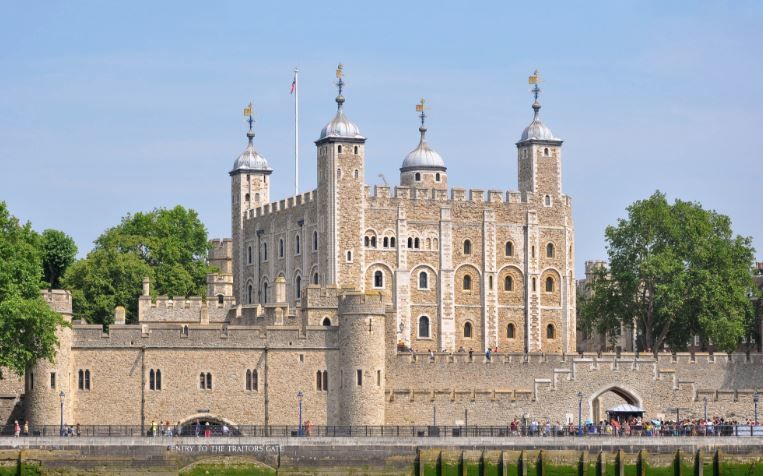 Feeling in the mood for more history and royalty? Make your way over to the Tower of London, the 1,000-year-old UNESCO World Heritage Site.
Home to the Crown Jewels, the collection includes British coronation regalia, over 23,578 precious gems, along with other rare diamonds such as the blue Stuart Sapphire, the Cullinan I, and the Koh-i- Noor.
Get a chance to explore the Royal Armouries' collection in the White Tower, which was built by William the Conqueror.
And the best way to explore the Tower of London? Go on a guided tour with the Yeoman Warders, the ancient order of ceremonial Tower Guards who have stood witness to the Tower's incredible history!
3. An Awe-Inspiring Visit to St Paul's Cathedral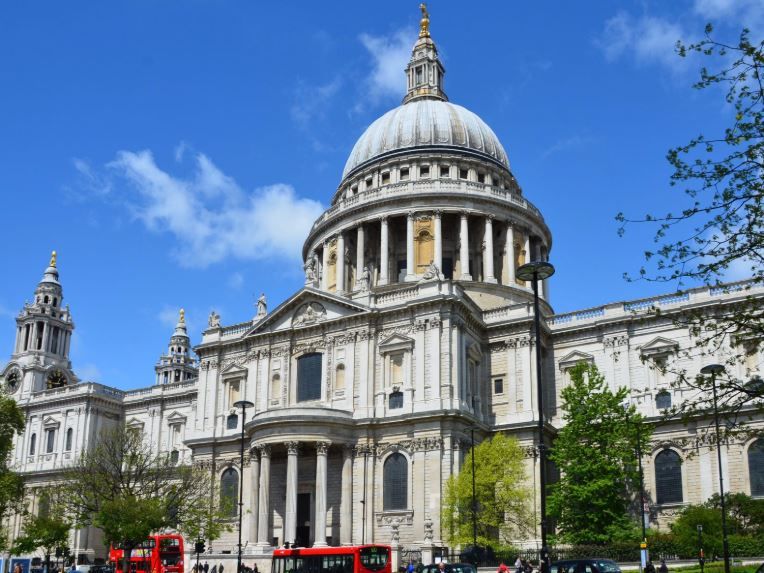 Sitting on Ludgate Hill at the highest point of the City of London, St. Paul's Cathedral is the mother church of the Diocese of London. The monument has survived the Great Fire of London and the blitz during World War 2. Having undergone many repairs and reconstructions, it still stands tall. Its ethereal interiors, beautiful architecture, and significance in British history make it a huge part of every Londoners heart, making it a must see for everyone that visits.
The Cathedral will allow you to explore its awe-inspiring interior, uncover fascinating stories about its history and the rich work and worship that takes place here. Set over five levels you can experience the incredible acoustics and capture the finest views over London from the top level.
4. Find Your Favourite Celebrities at Madame Tussauds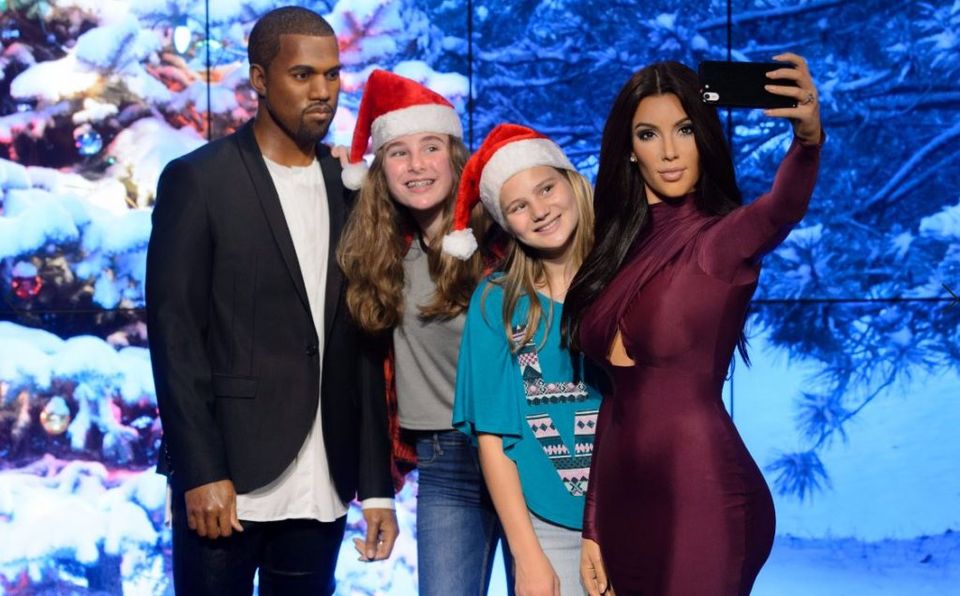 If you didn't manage to meet the Queen at Buckingham Palace then a visit to Madame Tussauds may be the next best option to meet royalty!
Take photos with your favorite celebrities, be a part of Marvel Super Heroes movie and its astounding 4D experience, enter exclusive walk-in sets that are inspired by key scenes from the Star Wars movies and feel like you're a part of iconic moments of film history!
Enjoy the thrill of walking through the chamber of horror that houses gory visualizations of those executed during the French Revolution.
What ever takes your fancy, Madame Tussauds will be sure to provide a great experience!
5. Admire 360-Degree Views of London with the Coca-Cola London Eye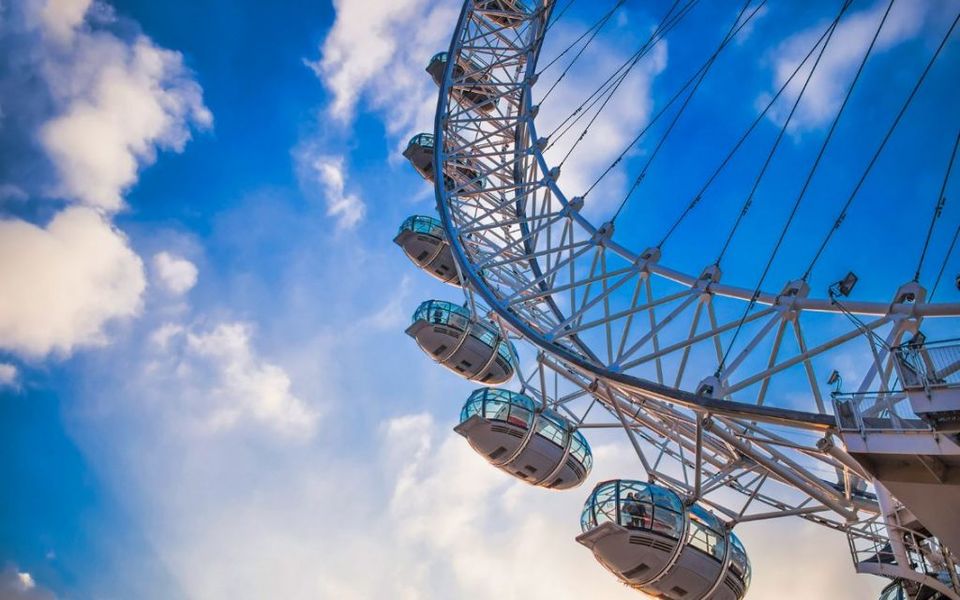 The Coca-Cola London Eye is the most popular attraction in the United Kingdom with more than 3.75 million visitors every year.
Perched on the south bank of the river Thames, the Coca-Cola London Eye is one of those attractions that simply can't go unnoticed when visiting the capital.
As beautiful as London is when we stroll the historic streets and marvel at the architecture of the buildings, once here, you simply must see it from above.
The entire experience will last 30 minutes and will include one complete rotation. As you ascend to a height of 135 meters, you will enjoy a unique bird's-eye-view of London.
Share a pod with other travelers or splash out on a private one and absorb some sweeping views of London and its best landmarks from the birds-eye view.
6. A View from The Shard - the tallest building in western-Europe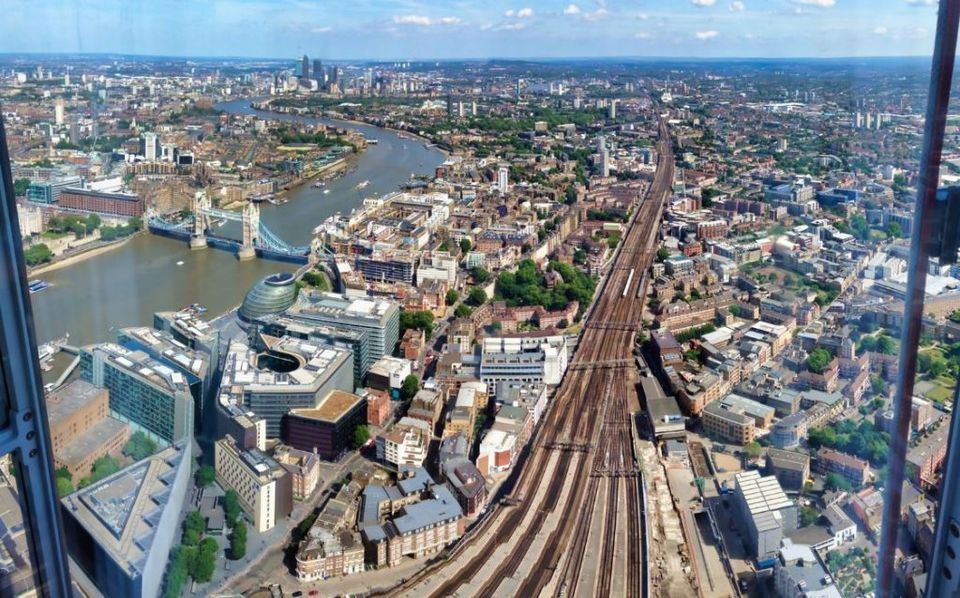 If a view from above at 135 meters on the Coca-Cola London Eye wasn't high enough for you, then maybe heading up to the 72nd floor of The Shard which stands 310 metres tall will do the trick!
Western Europe's tallest building is an amazing architectural accomplishment and the observation deck provides breathtaking views over London.
And you can now also enjoy a multi-sensory experience which takes you through a millennium of the city's history.
7. A Thrilling Experience at the London Dungeon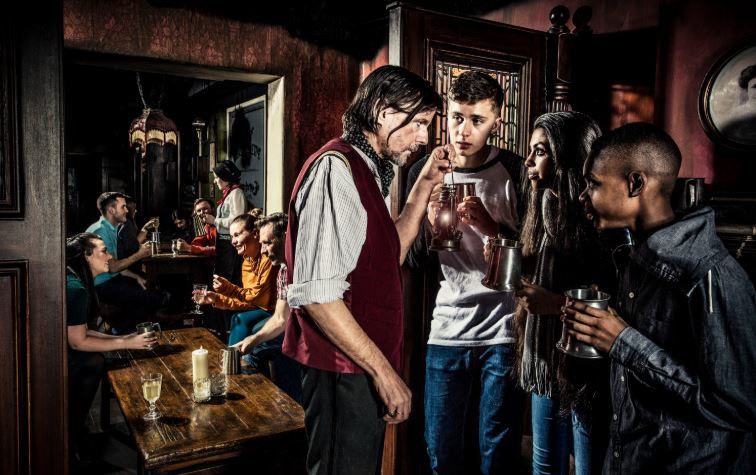 Just next to the Coca-Cola London Eye you can experience the London Dungeon which recreates various gory, hisotical events in a gallows humour style.
Watch 20 live actors, special effects, and splendid props which recreate various grisly events from London's rich past.
Shows vary from Sweeney Todd, The Torture Chamber, Guy Fawkes' Gunpowder Plot, Mitre Square, Whitechapel Labyrinth, and many more.
Each show has its own scare meter, so you get to choose which ones you want to experience based on how scared you want to be!
8. Relax in Hyde Park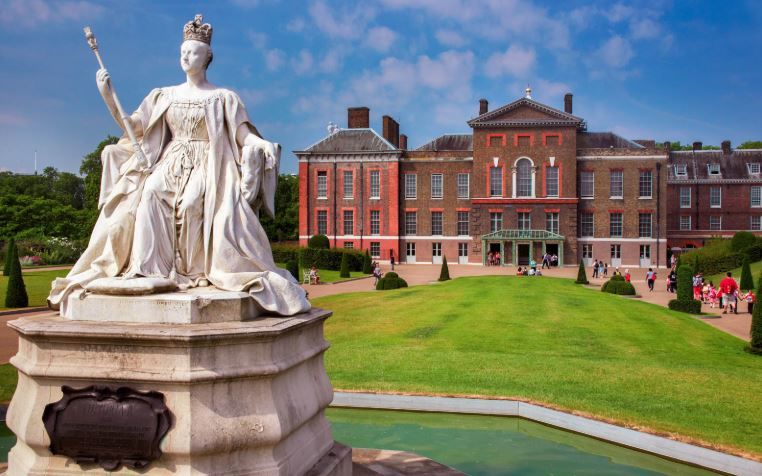 With so much going on in London, you may be starting to feel tired. We all need that moment of solitude, especially when exploring large cities like London. Hyde Park will be your harmonious getaway from all the hustle and bustle.
Take a leisurely stroll, hire a bicycle, watch the swans glide through the water, go paddle-boating or simply sit back and soak up some fresh air in the center of the city.
If you make it far enough west you will also find yourself admiring the beautiful Kensington Palace, a royal residence with a lot of stories, secrets, and history attached to it. You'll require around an hour and a half to get a good look at the spectacular palace apartments and explore the two new 'Victoria Revealed' exhibitions (Victoria: Woman and Crown and Victoria: A Royal Childhood), displaying an array of Queen Victoria's personal objects where she once resided. While Victora: Woman lets you delve into the carefully-managed private life of the Queen, Victoria: A Royal Childhood offers intricate details on her childhood and adolescence.
9. Visit Iconic Westminster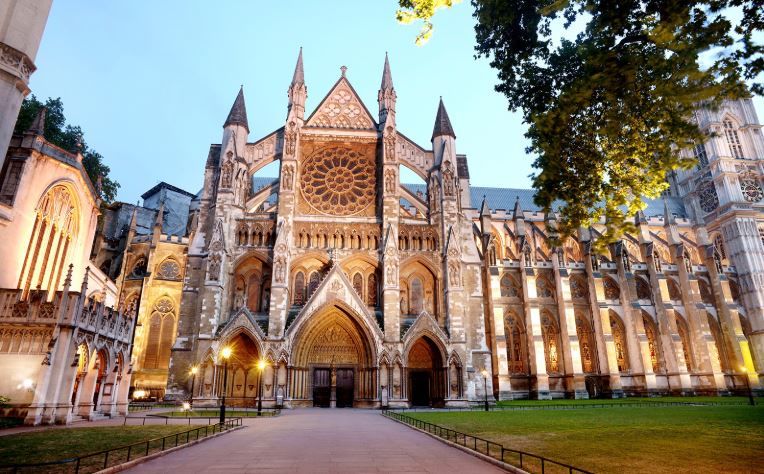 If we are talking about which things are best to do in London, then making a visit to Westminster is not only at the top, but simply a must. This is where you will find some of the most famous landmarks in all of the UK, including the iconic Big Ben.
Here you will run into the UNESCO World Heritage Sites; the stunning Palace of Westminster and Westminster Abbey, major galleries such as the National Gallery and National Portrait Gallery and so much more. A visit to Westminster will be your ultimate London experience, that will reveal its best history, architecture and art!
10. A Scenic Cruise Along the River Thames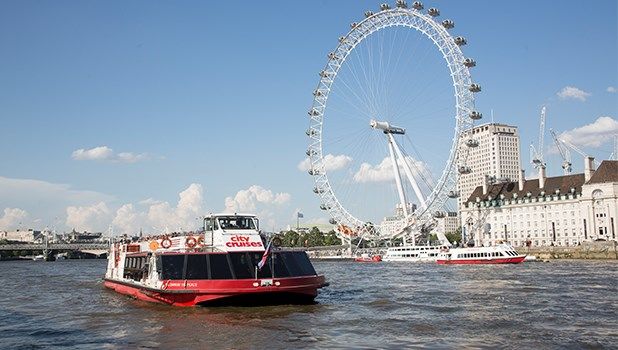 The River Thames is not only the longest river in England but a big part of London's identity. Whether its prehistoric settlements, strategic location for English Kings and Romans or a canal that brings industry and prosperity, the Thames always played a major role in all aspects of London's life.
A scenic day touring London by boat, might be simple enough to describe your experience, but that does not do justice to what you'll actually be experiencing. Relax and enjoy panoramic vistas of the River Thames and its incredible banks as you go on sightseeing tour of London's top riverside attractions.
What's more, the sightseeing vessels feature a live commentary onboard which is fully equipped to handle multilingual commentary in six different languages. You can lounge on the open-deck or relax in the comfortable cabin indoors, and with either option your stunning views are guaranteed.
A boat ride presents a beautiful opportunity to experience the city and its best attractions from a different angle while passing locations like Big Ben, London Eye, Houses of Parliament and more.
While most of the cruises run throughout the day, there is a unique possibility to admire the London lights at night too while sailing on these historic waterways.
The best way to do it, get an unlimited hop-on hop-off ticket which stops off at four piers in London!
Thank you from easyGuide
Our team at easyGuide aim to inspire locals and tourists alike to discover the best things to in the best cities around the world!
Explore today and find your tickets to attractions, activities, experiences, and theatre shows all at the very best prices.
Explore today!