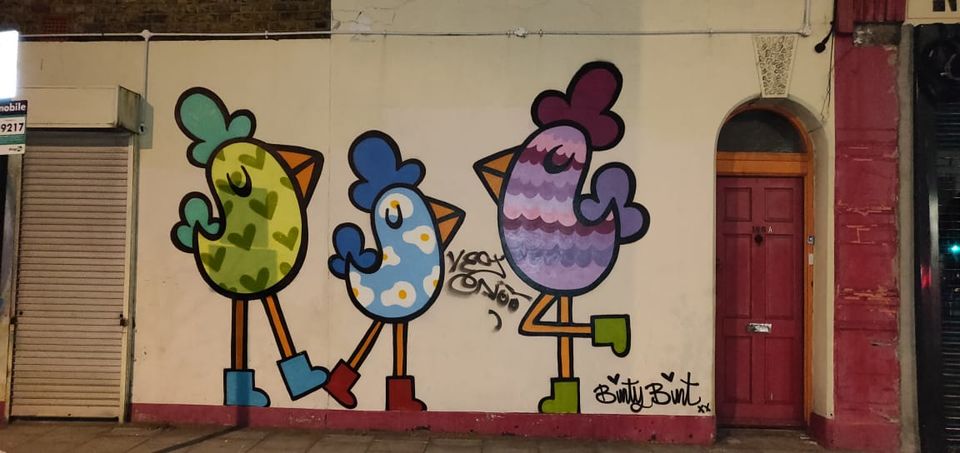 London always enamoured but never happened all through my wanderlust and finally, as it did- we were left mesmerized. Opulence and meticulous planning greets any first timer into London. One can experience capitalism in all ways possible in London.

Company: My husband, my brother in law (who was our guide for most of the trip) and I.
Stay: South London @ my brother in laws place (An hour away from Central London).
Weather: Cold weather, with sunshine on most of the days and temperature hovering between 4 to 10 degree Celsius. While sun showed up on all the days but we also witnessed a sharp fall in temperature along with rainfall on one day.
Travel: Ireland to London Aer Lingus – 1.15 hours flight and London to Mumbai, India via British Airways- 9 hours flight.
Visa Details: Entering and staying in London was smooth, courtesy the Irish BIVS visa, which allows an Indian/Chinese to move between Ireland and Great Britain.
Must Have's: The best way to unravel London is on foot (choose comfortable footwear over heels) coupled with tube rides (underground metro) for distances between stations. Another way is to book hop-on, hop off bus rides (Good for those without local help to move around). It is imperative to buy an Oyster Card and continue to top up as per requirement and this card works for both buses and tubes. Be prepared for weather variations, keep warm clothes, raincoat handy.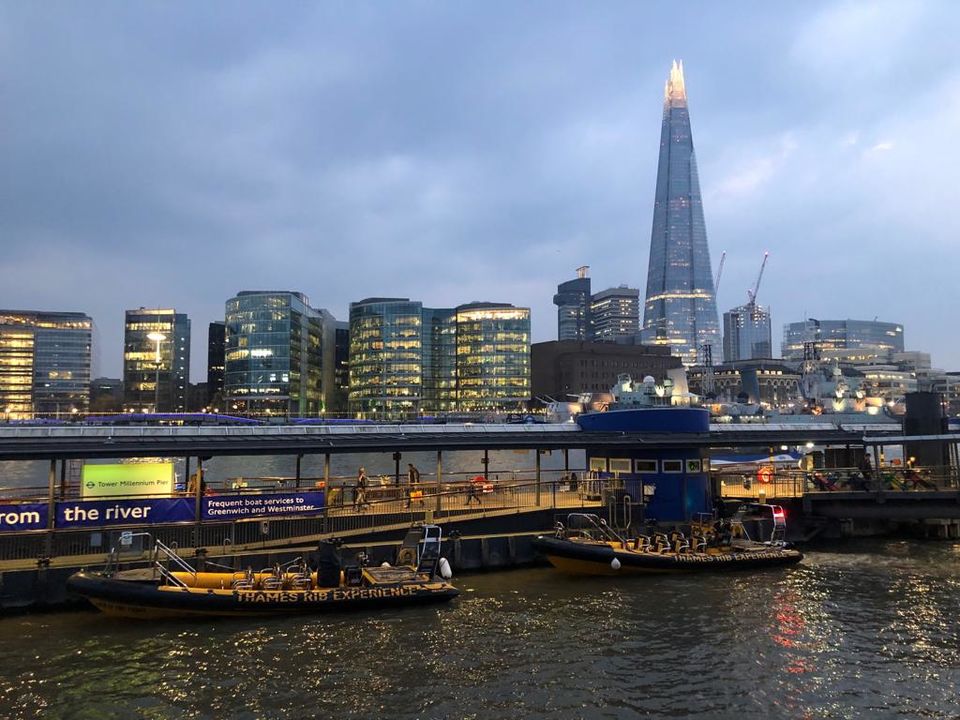 With a landing around 2 PM, half of the day was over but determined to not let it wither - we made the most of it by splurging both time and money at the shopping haven – Oxford Street. It's a great place to witness a melange of cultures.
Starting the day early puts one at an advantage to cover a lot more especially when the days are few (we started around 11 AM :(),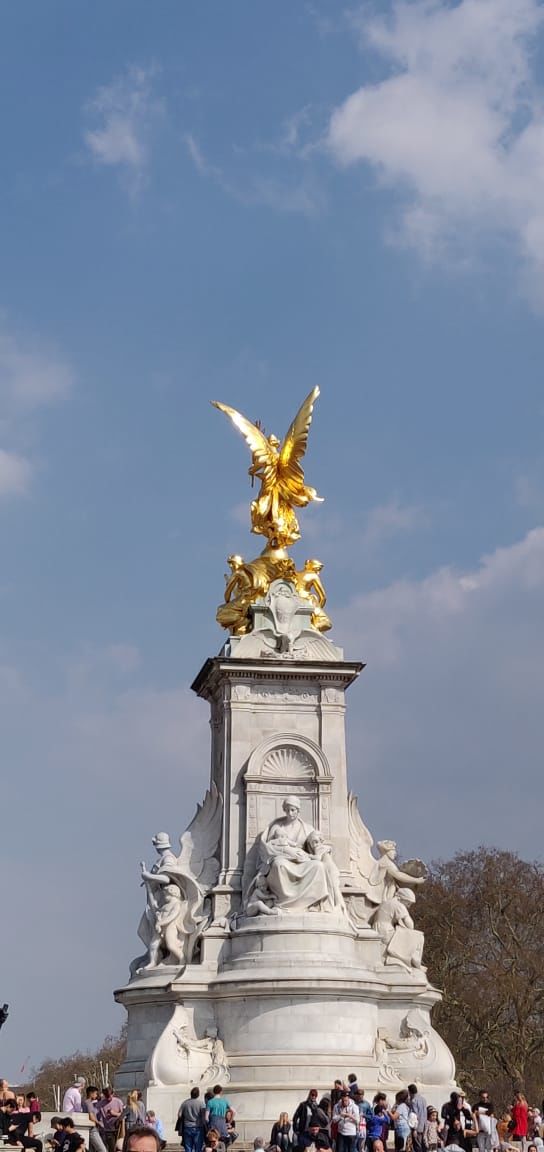 We set foot in Central London and took a straight entry into Buckingham Palace (where the queen stays). Change of Guards is a must see in many to-do lists but we couldn't witness as it was on a break on Saturday. We dint go inside the Buckingham palace (as Windsor castle was on our list plus it was a huge queue on a weekend), but we were fortunate to watch the guard parade around the castle. A long walk around the palace leads to a beautiful water body surrounded by lush greens which opens into a pathway to the Westminster Abbey, with London's eye in the backdrop – and it's a site to behold.
Walking through the bridge, one ushers into London's eye on one side and Big Ben on the other. The way to every next destination is filled with artists, stuntmen, gamers testing their hard work and luck. We continued our gait, making way into Coventry Street- which is a hub for eateries and we took a quick break at Prêt a Manger. Passing through cobbled streets and the famous telephone booths we halted at the Royal Opera House but couldn't manage to get tickets for an opportune time as our day wasn't planned. Continuing our stride, we passed the august London School of Economics, Royal Court of Justice and gaped at the architectural delights. Our next pit stop at about 5:30 PM was St. Paul's Cathedral and it is not worth missing.
It is beautifully designed and embellished for anyone's eye to behold. On the contrary you are left in a tranquil peace after entering the cathedral.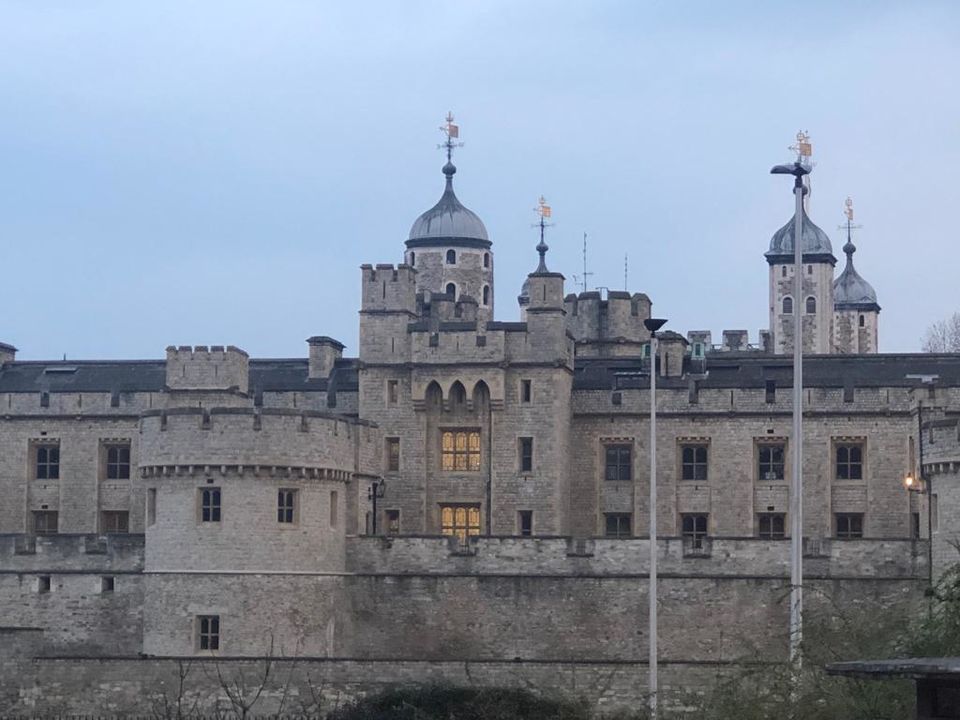 After this we took a tube to Tower of London and devoured the London museum which later opened the vista to London Bridge, whose beauty grows with sunset. With this our day came to an end around 7:30 PM and we started our way back home.
We had planned to keep Day 3 light, to cover up for the fatigue of earlier day, to prepare ourselves for the countryside visit next day and also to make time out for our friends.
Post gallivanting on Oxford Street, we shopped from Primark for a lot of souvenirs for all the members on our list. We caught up with another set of friends at Paddington and traced our way back home amidst chilly waves.
After lots of exploring/ reviewing, we had booked a One Day tour via Golden Tours (Lunch included). We started from home at around 7 Am and reached the pick point (Four Fountain Square, near Victoria Line) at about 8 AM. At about 8:30 AM, we headed to our first stop at Windsor Castle.
It's a mighty castle with decent views. As it was a group tour, entry tickets were included and we didn't have to spend time in queues. Most of the places provide audio guides and attendant guides don't come along (just as we used to, in India). Entering into the womb of castle, you do realize the amount of amassed wealth and the grandeur. Every item spells the power of money and power itself. This is also the place where all royal weddings take place and area in vicinity has been developed for shopping and with beautiful eateries. With about 2 hours in the castle, we left at 11:30 AM for Stonehenge, a UNESCO heritage and our next destination. We reached Stonehenge around 1 and took a 5 minute bus ride to the attraction. We felt that we could have given a pass to this destination as no one really gave a clear idea about the significance of these stones on time, weather- as the reviews say. But this is a nice green destination for beautiful photo stories, with bright sunlight and herd of sheep weaving their magic.
We left the location at around 2:30 PM for Roman Bath, our next destination. As we entered the Bath village, we were welcomed by beautiful views of a quaint little village, which has preserved its beauty in all forms. Roman Baths are nothing but water streams with potent minerals, capable of curing ailments.
More than Bath and the museum inside, we enjoyed a walk around the locales of village and soaked in its beauty. Despite its Roman influence, the place boasts of some authentic British Ice Creams, Buns, Cornish food. At about 5:30 PM we wrapped up and headed back to London.
A happy day passed by, with lots of local information doled out by tour manager, good food and fond memories. We would rate the tour better than average but seating could have been more comfortable. We got dropped off at our starting point at about 8 PM and after half an hour of strolling around one of the most expensive areas of London, we headed back home.
With half a day at hand before we started our return journey, we opted to visit the famous "Madame Tussads Museum". All these places are brimming with tourists and it's really not easy to get tickets, leaving aside getting an entry- hence plan to leave early/ book tickets online. We took about 40 minutes to get entry into the museum. Contrary to our expectations, the museum is not only about Wax Statues of the famous but also houses lots of fun rides/ theme activities- recommended once for sure. After a quick grab at the M&S, we took a tube to our abode for the final packing.
What to shop: Pick up lots of souvenirs (clothes, accessories/ cosmetics) from Primark, Boots, Superdrugs (at throw away prices). One could also pick beautifully ornate Tea Sets, which are Britain's speciality. There are multiple tea variants available in Britain, which are good for gifting and don't forget Thornton chocolates.
What could one additionally do:
As our choice was to have a vacation which gives a peek into the city life, countryside and also allows to spend time with people and shop, we planned all of these. If you have more days, do plan to visit:
• Visit Oxford village, if you are a literature fan
• Museums like A&V, British Museum, Museum of London, National History Museum, Harry Potter's Museum, Ripley's Believe it or not Museum
• GMT
• Take a view of London from the Shard, which is the tallest building in London
• Party hard at Ministry of Music, which hosts popular DJs across the globe
With this our 4.5 days get packed into a suitcase of everlasting memories.....