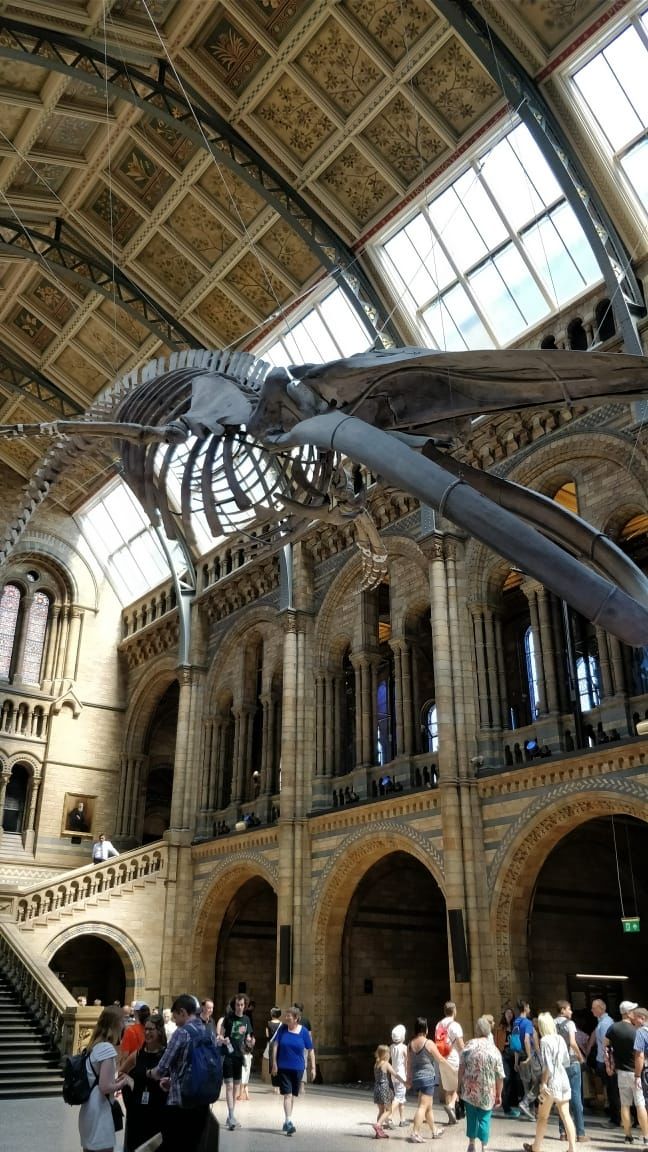 We reached the Museum around noon and believe me we ran short of time. We were asked to leave the museum at 5:30pm.
Entry Cost:
Free. Suggested donation £5
Summary:
This place is humongous just like the dinosaurs. We spent about 6 hours there and yet could not cover everything. You need to have a plan before you visit. It's best you first visit areas of your interest. To most the Blue Zone may be the most appealing - has the dinosaurs, mammals and the human body. A lot of information to absorb in one day.
It can get a little tiring if you are with small kids. Make sure to take breaks. There is enough seating / benches around.
The Darwin Center is quite exciting. It talks to you about how many species of creatures have been collected, how they are collected and preserved. There are a lot of interactive games which make concepts clear on the entire process. It helps build one's interest in nature and studying it.
6 Things you must see in the National History Museum.
1. Dinosaurs: If you or your child is a Jarassic Park Fan, you have to visit the blue zone at the Museum. Expect to see recreations, bones and eggs of the Dinosaurs and learn much more about them. You will also learn about the Prehistoric Era. Look out for Prehistoric weapons and bowls made of human skulls.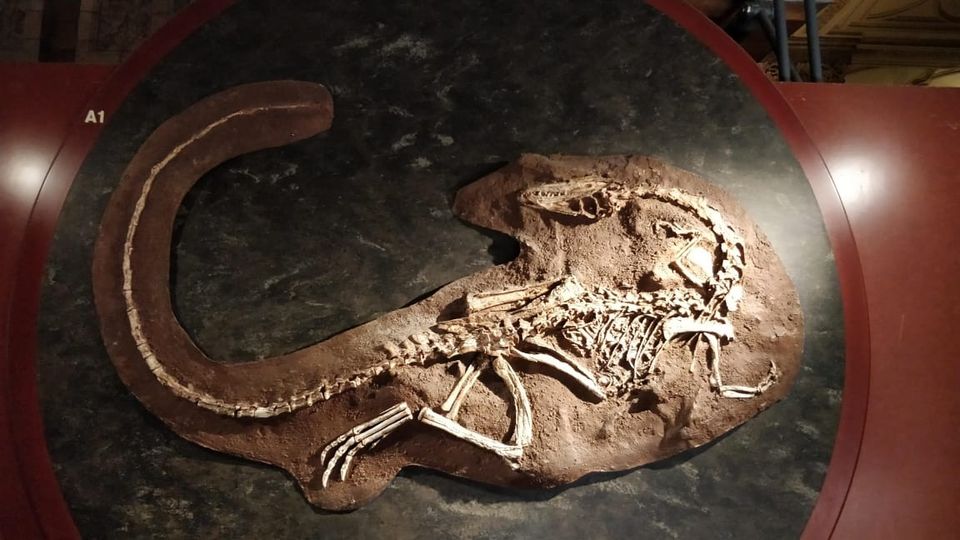 We set out to accomplish a lot on our first day in London. We started out late from where we were staying, 10am. It just took us a few hours to realise the following:
1. Buy an Oyster Card for local transportation. Children below 12 travel free. You can expect to spend about £8 to £10 in a day. Oyster card covers rail, tubes, trams, buses.
To plan your journey in London use this link: http://www.tfl.gov.uk
Caution: During peak time, the tube stations make you feel as if you are standing in Rajiv Chowk Metro Station.
2. Most attractions shut by 5:30pm, despite the days being long in Summers. So, start your day a little early as the attractions open around 10:00am.
3. Museums are big and covering one of them can take the full day. So don't pack too many attractions in a single day.
4. Be prepared to walk. Yes you can take a cab too but you need to have deep pockets and also you will miss out on the essence of London. The streets, open spaces and the architecture makes London what it is. You need to walk amidst it.
So, at around 10:30am we took the tube from Forest Hill to South Kensington and took us about 1 hour to reach Natural History Museum. We were hoping to cover the Science Museum and Victoria and Albert Museum on the same day. Little did we know that the Natural History Museum would take the whole day.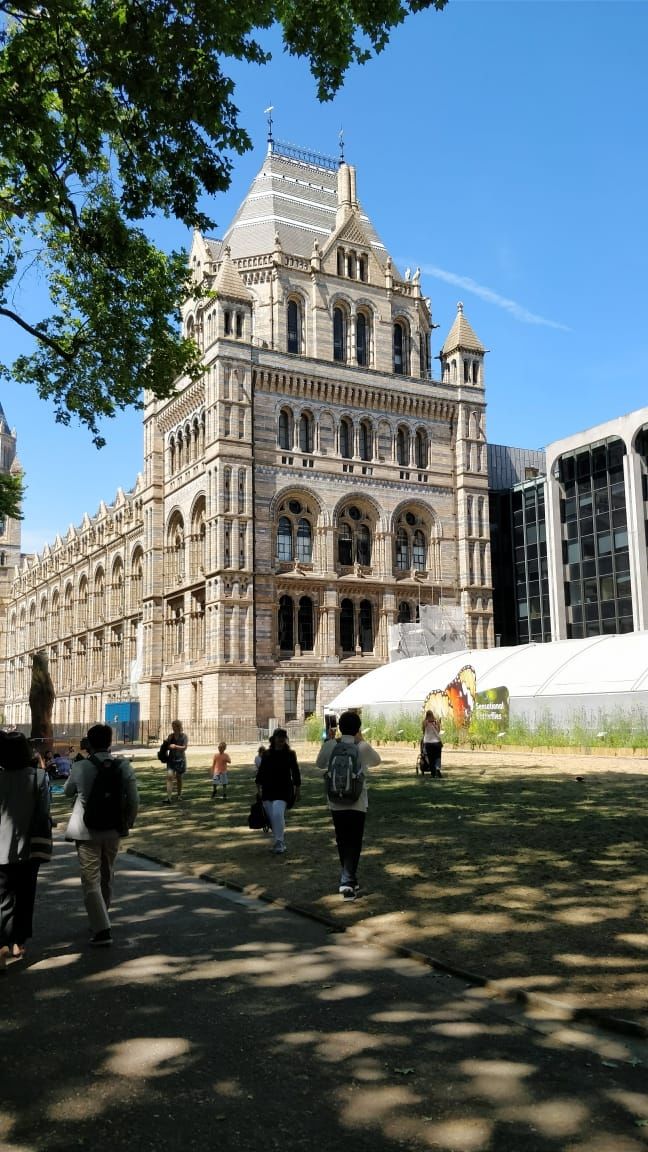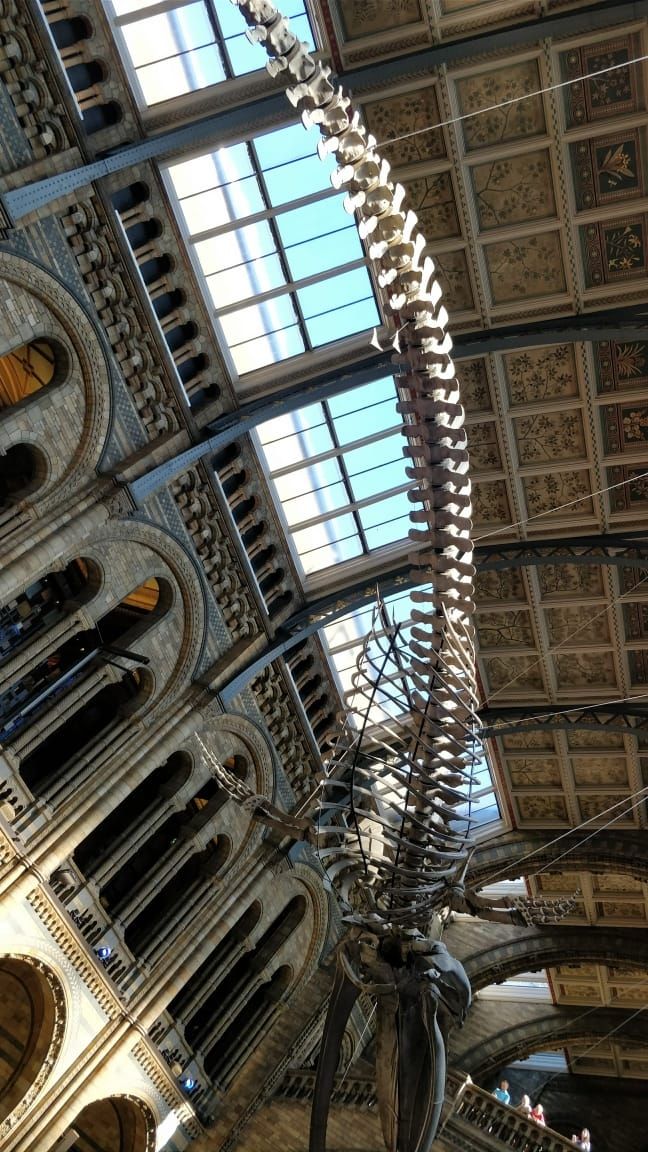 2. Mammals: After watching the dinosaurs head towards the Mammals section and look out for a stuffed Polar Bear. Polar bear is the largest carnivore walking the earth.
3. Chunk of Gold: You will find the largest single nugget of gold which was discovered in 1869 and widely named as 'Welcome Stranger'. It weighs about 70Kgs out which 65Kgs could be harvested for gold. You will find this in the Minerals section.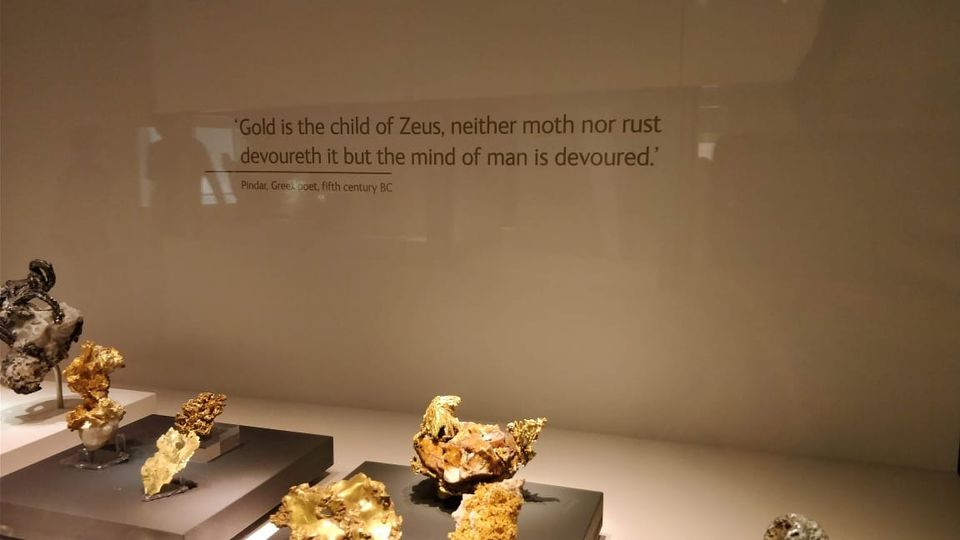 4. Humans: If you have a kid, you may want to visit this section. You and your child will learn about the human being - How they are born and how their body works. It is fascination to know about how the brain functions.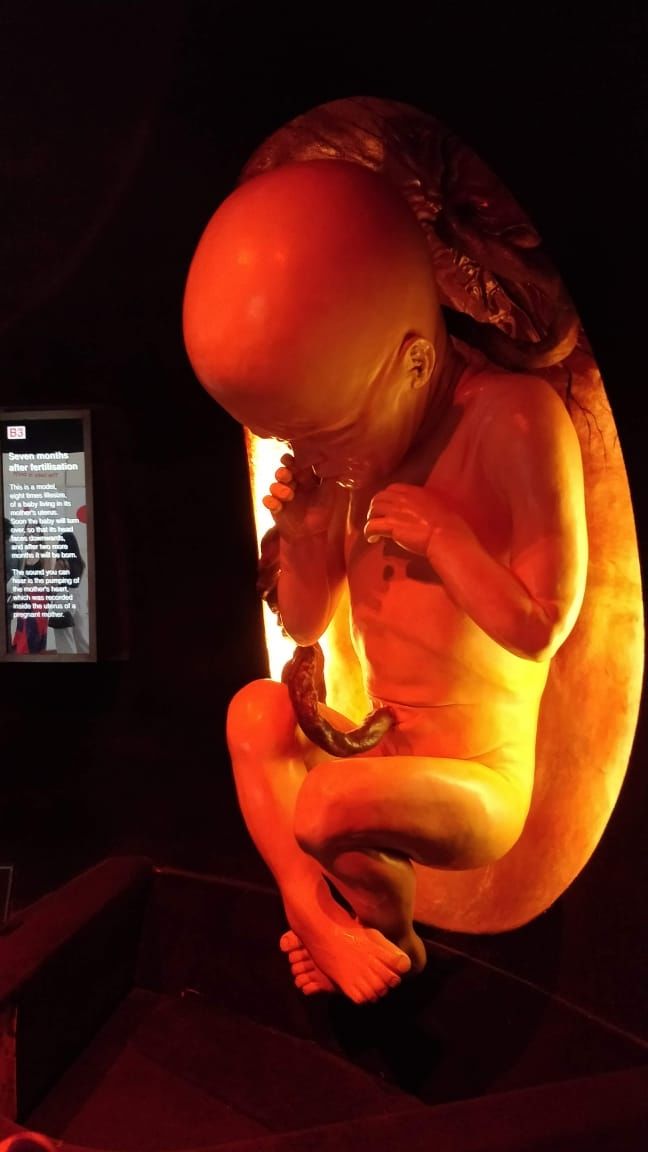 5. Pompeii Casts: Some of us must have heard about the infamous Pompeii Volcano. People, animals all were buried under the ashes of the volcano. And what remained after years were hardened casts from the ashes. It shows the position in which the animals and people died.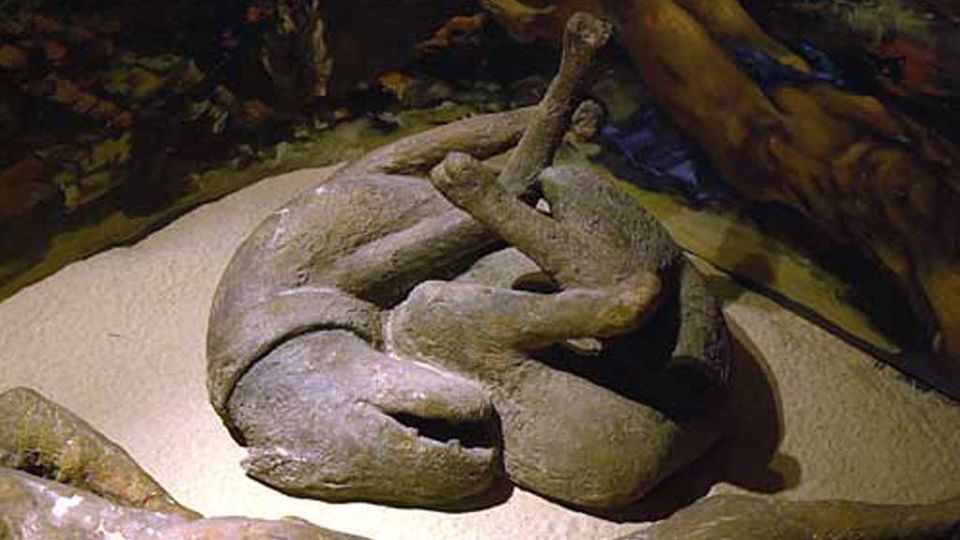 6. The Dodo c.1626: This painting was used as a reference by curator Richard Owens to piece together the fossils of the Dodo. It was later realised that the painting was probably exagurated to make the bird look more picturesque.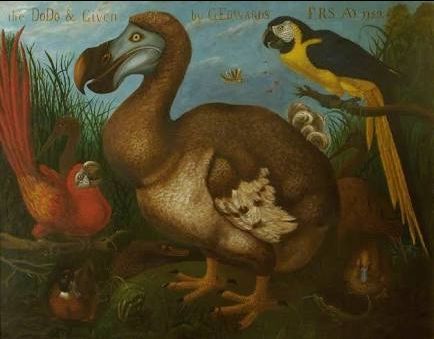 Like mentioned earlier the museum has a lot of things to see. Best is to prioritise as per your interest. You rather spend 15-30min deciding what you want to see rather trying to cover everything as it will not be possible to do so in a day.
After our visit to the Natural History Museum we headed back feeling happy about the day well spent.