I guess no history buff would not be intrigued by Pompeii, the ancient Roman city which was snuffed out by the volcanic eruption of Mount Vesuvius way back in 79AD. But what remains behind is a well preserved city that was frozen back in time. I must admit I watched all the movies and documentaries and every time it fascinated me and made me more determined that I must visit it whenever I am in Italy.
So from Rome I booked a one way ticket via Train Italo to Naples. But to visit Pompeii you need to take a local train Circumvesuvina. My suggestion is to halt at Naples and then make a day trip to Pompeii. I did put up at a cosy apartment via Airbnb at Naples and took the train the next day to Pompeii. There was a tourist Information Office just outside the main gates where you can get audioguides. But to have a better understanding of the city and what it went through I resorted to having a tour guide for once in a lifetime trip. As we moved inside the city, I could see history relive in front of my eyes. The first major sight is the Gladiator school where ancient gladiators used to live and practice. But the major attraction which is very well preserved even for today is the Amphitheater preferably the oldest in Italy.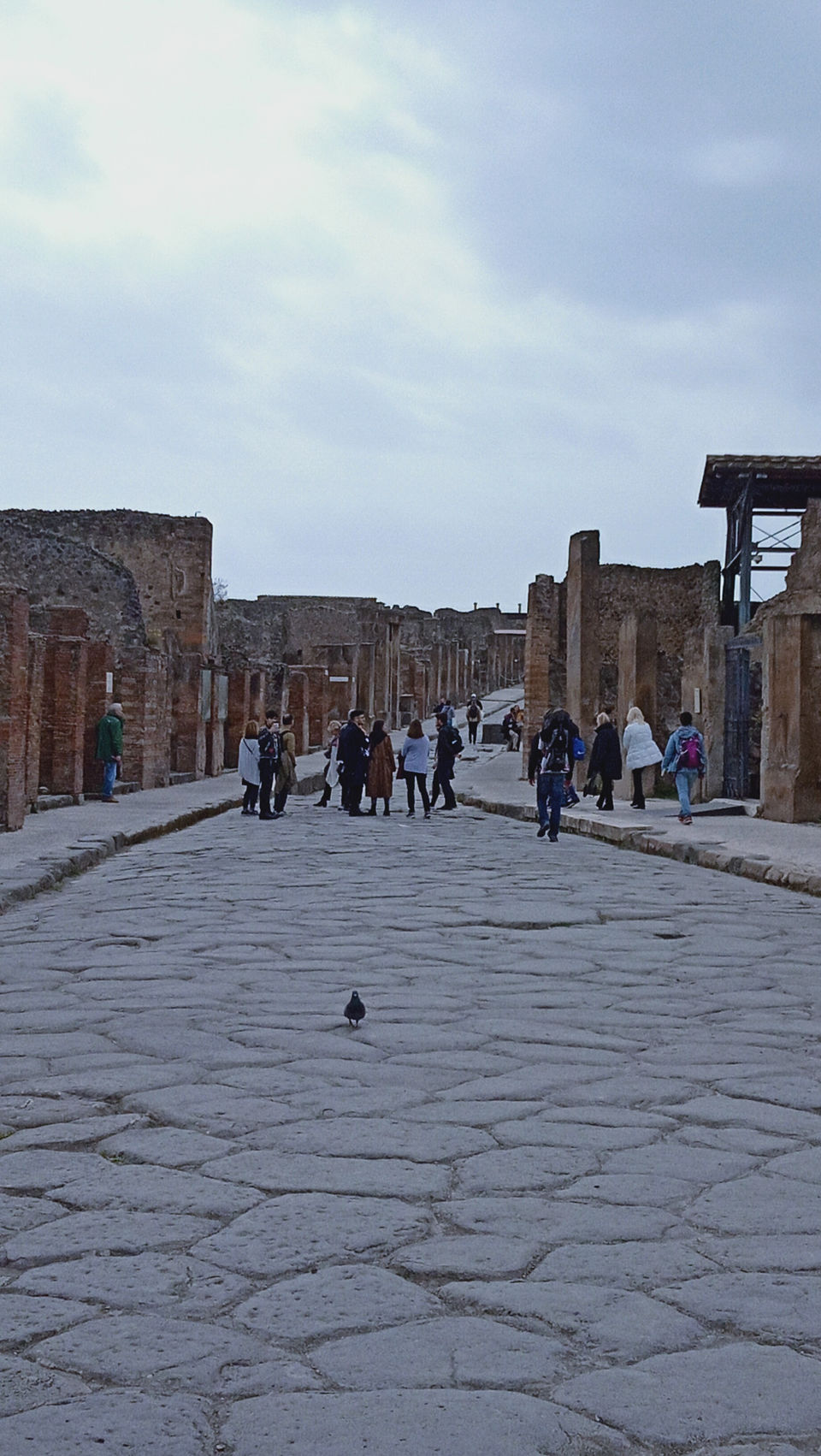 Next our guide explained us the importance of Pompeii even during Roman Age preferably due to its location near the sea and serving as an important port during the Roman Era. The roads are very well paved designed specially for chariots to pass through. Like any well planned city of the yore there were bakeries and wineries to serve customers. Well preserved murals and frescoes adorn many a walls giving us a glimpse of what life would have been back then. I could hear the hustle and bustle of the Romans as if there are still people waiting to get fresh bread from the bakeries or going about in the roads.
The well maintained Villas worth visiting are the House of Faun, House of Vettii, House of Lovers and House of Mysteries. Although every house is numbered our guide told us that excavations are still underway and only 1/3 of Pompeii has been discovered so far. If you wish to visit each house of the city even a day wont be enough. Moving ahead we went to the baths. For the Romans public baths were an integral part of their life and Pompeii was no different. There were separate baths for cold and hot water and both male and female had separate baths. An interesting sight is the Lupanar or the Brothel which had erotic frescoes and well preserved beds in small cubicles where the service was being provided.Our guide explained that Pompeii being an important port had the influx of travelers from around the world and hence sex was an integral commodity for the city.
I was literally tired after walking so much in the city and there was still so much to explore. But our guide finally brought us to the main feature The Forum or the Principal Square of any roman city. Well laid out columns enclosed the square. The remains of the Temple of Apollo and other official buildings like granaries, Town Council flank on both sides. The Mount Vesuvius can be seen clearly on the back silently watching the city. But finally I walked into what is known as the Antiquarium or the Museum which is worthwhile to visit. It contains the relics like vessels, coins, furnishings and casts of the victims in their final moments when they were solidified by ash in the catastrophic moment. Although thousands of years have passed it could still give you goosebumps as you watch the casts of people from a different era. See it to believe it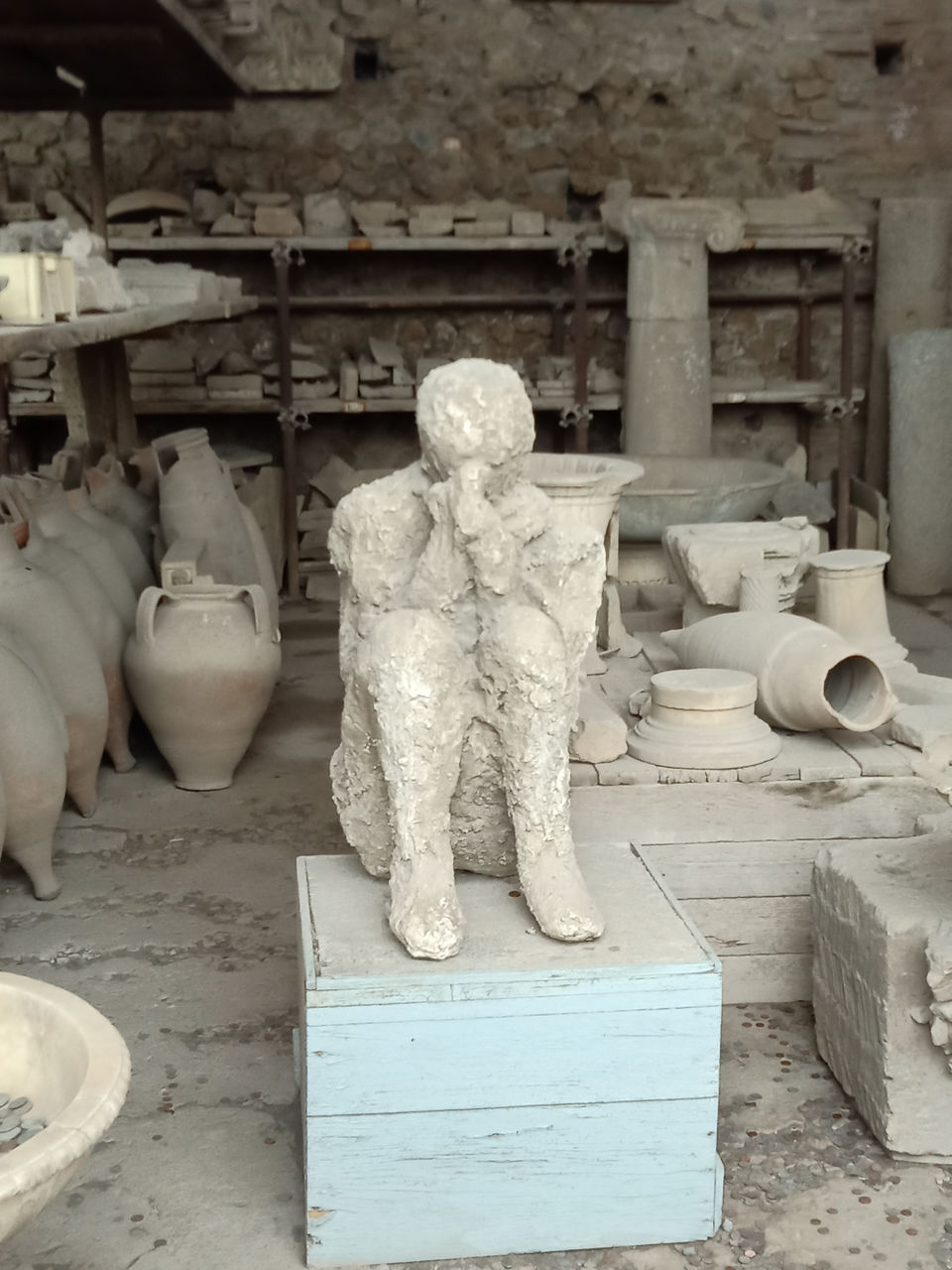 Its going to take a full day, so better plan it accordingly. Wear comfortable shoes as it requires quite a bit of walking. In summer time, equip yourself with shades and a hat, in winters pad yourself up with clothing as the open spaces and vicinity to the mountain makes it quite chilly. There is a single restaurant inside the city, however eateries are available outside. Have a map in hand otherwise you may get lost in the mazes. You can also trek to the mountain if you have time. Its always better to have audio guides if not a guide. After all you are reliving history!
For more such stories follow my blog girlsliketotravel.com