Two decades ago, when you sat engrossed with your Harry Potter book, ardently awaiting your Hogwarts acceptance, I'm sure you wouldn't have fathomed the massive scale at which the Harry Potter fever would spread across the world. Today, Potterheads are blessed with movie adaptations of the books, merchandise, themed restaurants, adventure parks and even a Harry Potter museum. So even though you couldn't become a wizard, you can experience Harry Potter's life for real today. In celebration of 20 years of this world-renowned series, UK will witness a week long Harry Potter-themed river cruise this summer.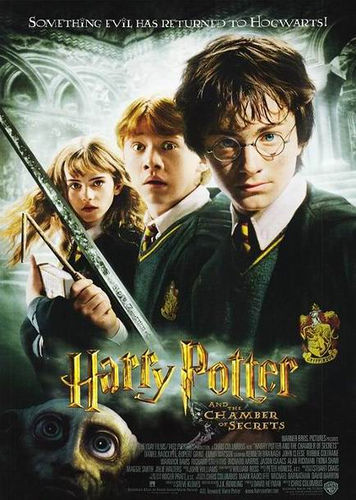 About the Cruise:

This epic river cruise is being organised by Barge Lady Cruises company which is all set to give you a holistic experience of the Harry Potter world. The cruise will start off at Hotel Stratford in London from where your magical voyage will commence. It has been reported that apart from being Harry Potter-themed in its aesthetic and decor, the cruise will also serve special gourmet meals and drinks just as described in the books.
Itinerary:
Day 1:
Meet at Hotel Stratford, London where you'll be welcomed with high-tea. After this, you will visit the Hampton Court Palace that is located on River Thames. This is a historical royal palace known for its architecture and beauty. This monument finds mention in Harry Potter and the Sorcerer's Stone.
Day 2:
Visit Virginia Water in Windsor, the lake where Harry first meets Buckbeak in Prisoner of Azkaban. It is rumoured that this 17th century lake was created especially for Elizabeth I. Also visit Windsor Castle, an integral part of British architecture since 11th century.
Day 3:
Visit Dorney Court, from where guests will be taken to Picket Post Close which is the real-life shoot location for 4 Privet Drive, Dursley's house that was seen in every movie.
Day 4:
Next on the cards is Great Hall of Christ Church College in Oxford which is the inspiration for Hogwarts School of Witchcraft and Wizardry.
Day 5:
The cruise cannot be complete without a visit to Warner Bros. studio, where you can attend a Harry Potter movie marathon and take their special Harry Potter tour. At the tour, you will witness iconic props like wands, Ron's car, broomsticks and even sets.
Day 6: Cruise back to London intact with all the magic you collected on your journey.
Cost:
All good things must come at a price and so does this legendary river cruise. A single occupancy room is priced approximately at ₹1,10,550, while double occupancy is for ₹3,58,450.
So start saving up or practising magic to hop on your very own version of Hogwarts Express. Share your experience with us on Tripoto and inspire the traveller community.