I'm one of those Harry Potter cult follwers. Yes, the novel reading nerd. This trip to Harry Potter studios, London was planned quite accidentally. With London tickets booked, I was researching about places to visit in London when I came across this place.
I realized immediately I had to go or I won't forgive myself for calling a true Harry Potter fan. In a whim I texted my best friend who stays in Boston that I'm planning to go to Harry Potter studios and that the trip would be incomplete without her. She is also a die hard HP fan like me and I was the one who got her hooked to it.
Little did I know her reply would be 'Wait let me talk to husband, London is just 6 hours flight from here.' And just like that, her London tickets were booked.
I was starting my Europe vacation with my best friend and I felt ecstatic. Fast forwarding to the part where both of us reached London and were about to meet at the metro station!
The Harry Potter studios visit day:
I stayed in the Earl's Court area and bestie in the Gloucester Road. We were one metro stop from each other. Husband and I went to her stop to meet with her and her husband.
Oh, it was all the drama fresh off a teen movie. Slow motion running, hugging, screaming. You get it. We then proceeded to start towards our destination station, Watford junction.
How to reach Watford junction :
If you take one if those tourist packages, there will be a pick up and drop included in bus from various points in the main city.
The cheaper option is to go by train. On weekdays, you can take the train to West Brompton station or even walk if you are up to it and catch the train towards Watford junction.
We unfortunately went on a Sunday so we relied on Google and took a series of trains finally leading us to Watford junction.
From there the WB studios bus picks us up and drops us at the studios. It is around half hour drive and the country side of London is simply breathtaking.
The Studios:
We just could not contain our excitement as we got down from the bus and read those magical words ' The making of Harry Potter'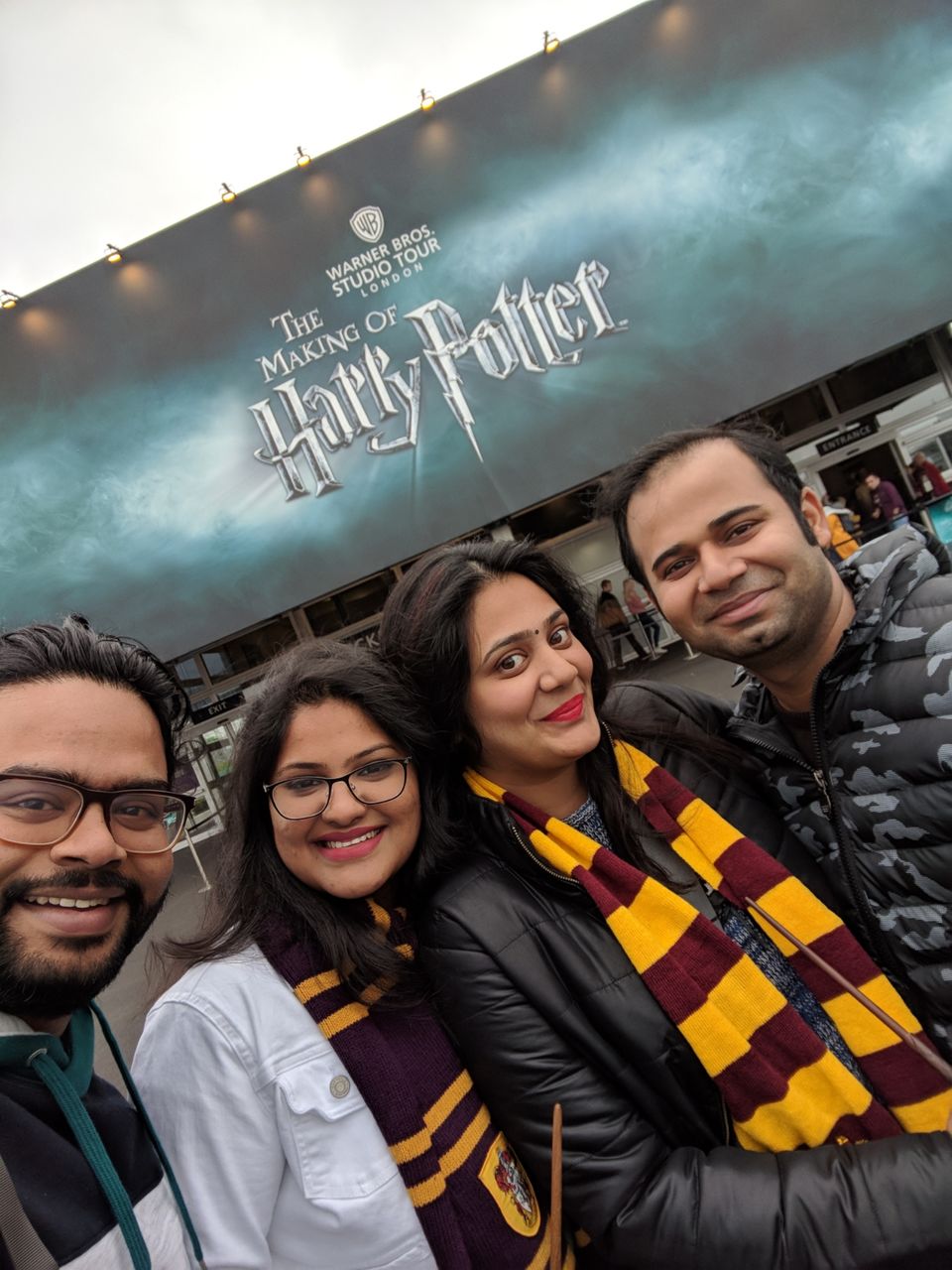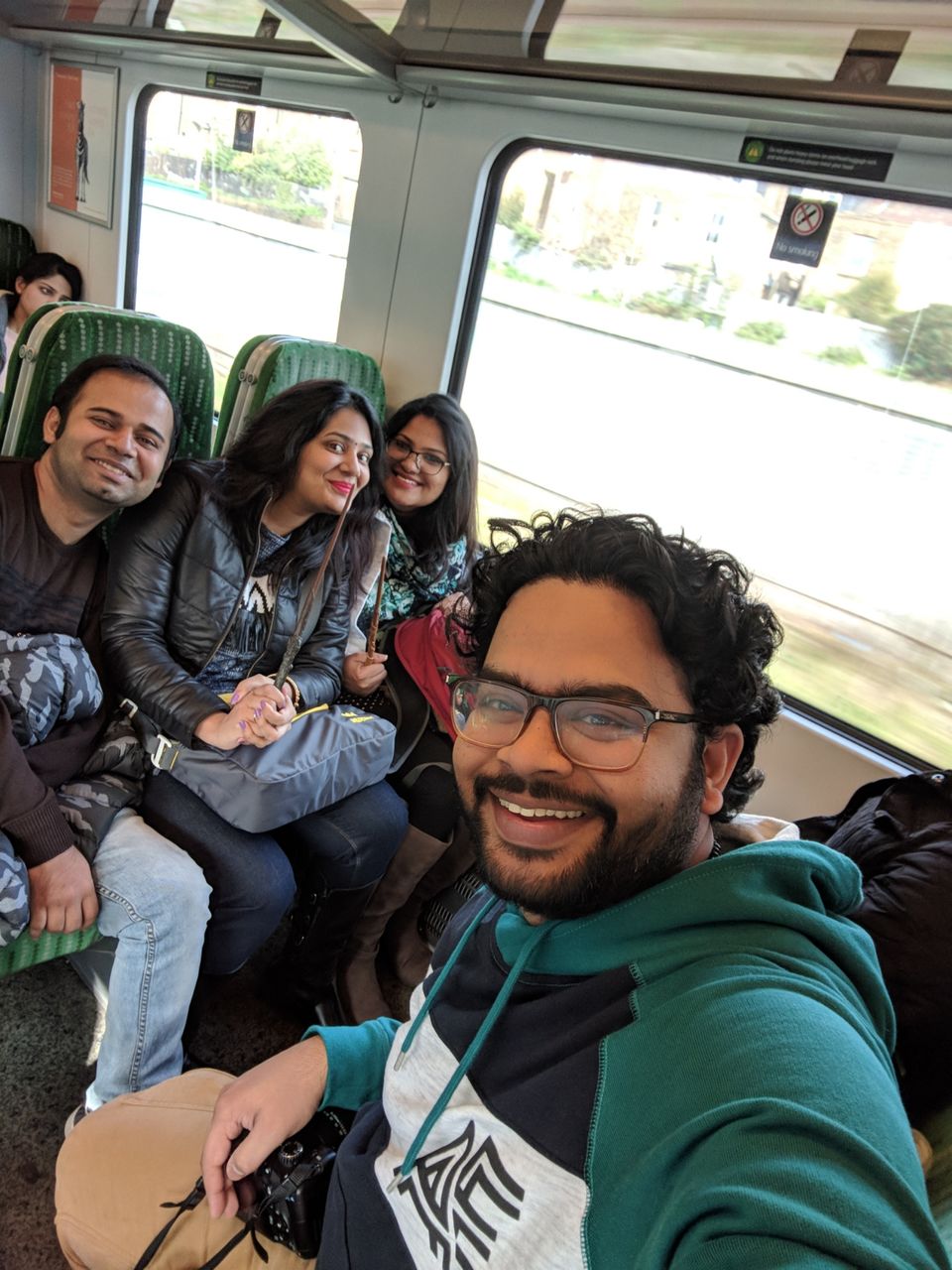 We collected our tickets from the counter (bestie booked them online; 50£ per person if I remember correctly that included digital audio tour and a souvenir) and proceeded to enter the studios.

We were then ushered into a waiting space where a cool dude gave some pep talk before throwing the door open to the Great Hall.
Lo and behold, there stood the entrance door to the Great hall and wasn't it a magnificent sight! We then walked in, all excited and awed to look at all the Great Hall pops.
Honestly, it was a magical journey from then onwards. Seeing the props and costumes of our beloved Harry, Ron and Hermione, the amazing sets and the grandeur had me gaping at everything in awe.
We saw the ministry of magic sets, cupboard under the stairs, Riddle's graveyard where Harry and Cedric transported using the portkey, the Weasley's magical kitchen. I can go on and on. There were even a couple of fun rides like ride the broomstick virtually or ride in Hogwarts express. We did the free ones ofcourse.
There is a whole magnificent set of Hogwarts school set in a different hall that is just feast to the eyes.
After finishing the tour inside, we proceeded outside to take a break and drink some butterbeer. I already tasted that in Harry Potter World, Universal Studios but this one was refreshing and tasty nevertheless.
We then went ahead and saw the Dursleys house and the hundreds of owl posts hanging with threads. Oh, and the purple knight bus is a beauty I tell you.
I was so reluctant to leave after all this and husband had to drag me from there literally as we caught our bus back to the Watford junction station.
It was a nostalgia trip for me with my best friend and the love of my life (Harry Potter not husband) and nothing can ever make me forget that.