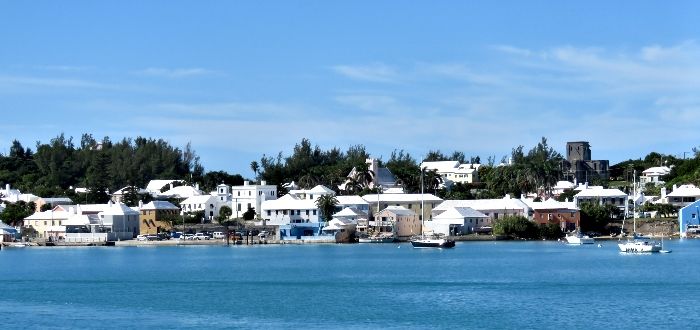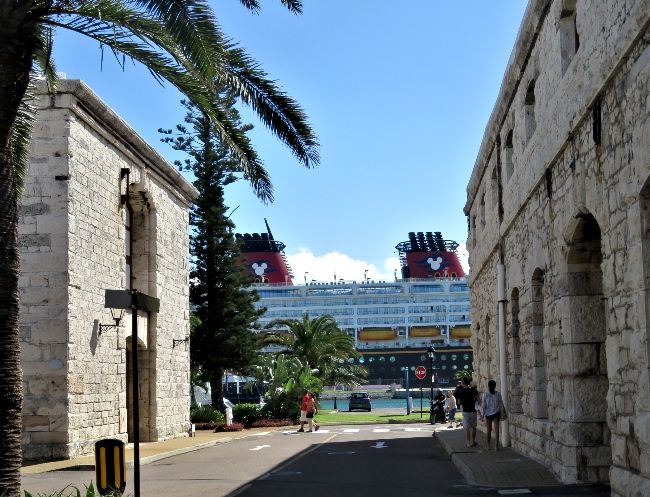 Disney Bermuda Cruise Review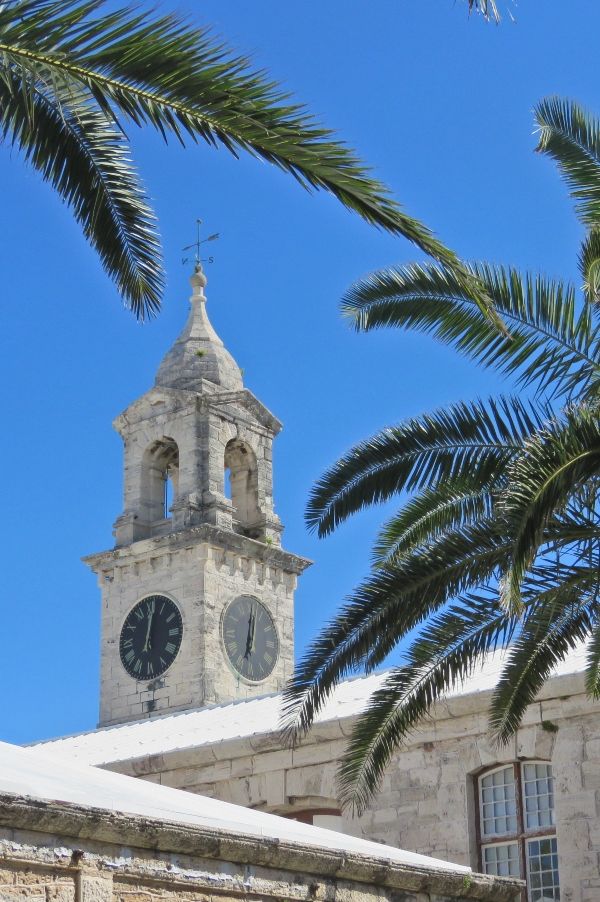 This year, Disney Cruise Line began offering 4, 5, and 6 night cruises to Bermuda. The Disney Magic sets sail from Manhattan to the beautiful, island in the Atlantic. The ship then remains docked until it sails back to New York. This makes it different from all other Disney Cruises. No other Disney cruise remains in one dock for multiple days.
We recently took a 6 night Disney Bermuda Cruise. Let us share our experience with you.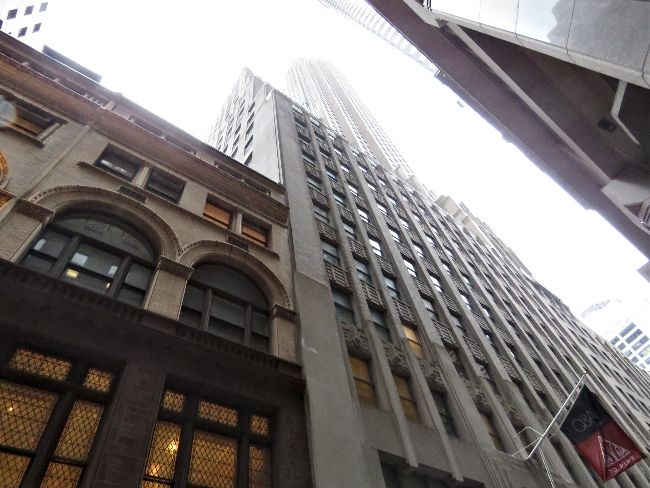 Our cruise left port on Saturday. We had never cruised out of New York City and did not know what to expect. We flagged a taxi at our hotel, Q & A Hotel, on 70 Pine Street. He dropped us off on 12th Avenue across from the terminal. A cool drizzle came down on the October afternoon.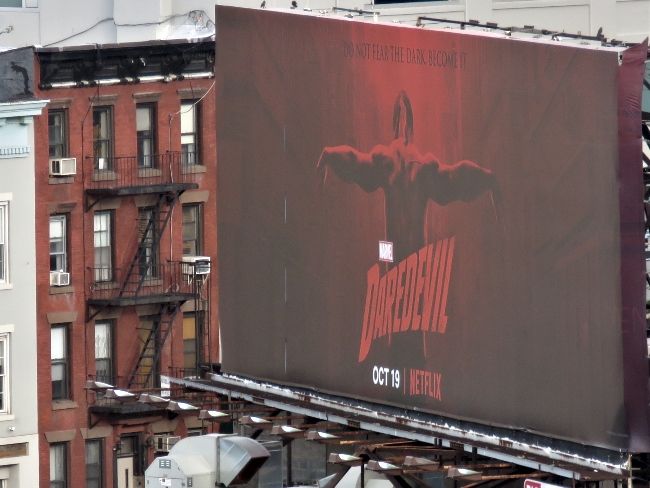 Our embarkation went both quick and smooth. We were quite surprised. The cruise terminal was clean if not flashy. Everyone greeted us in a friendly Disney fashion. Before we had much of a chance to look around, we had boarded. We headed to Lumiere's for a table service lunch to get our cruise started while our room was readied.
The Disney Magic

We love the Disney Magic! This was our 4th cruise on it. With a maximum capacity of 2400 passengers, the Magic never feels cramped or crowded. Disney hospitality shines on the Magic. It has our favorite combination of restaurants: Animator's Palette, Lumiere's, and Rapunzel's Royal Table.
For in depth details of the Disney Magic, read one of our other reviews: Disney Mediterranean Cruise and Disney TransAtlantic Cruise.
Sailing Out of Manhattan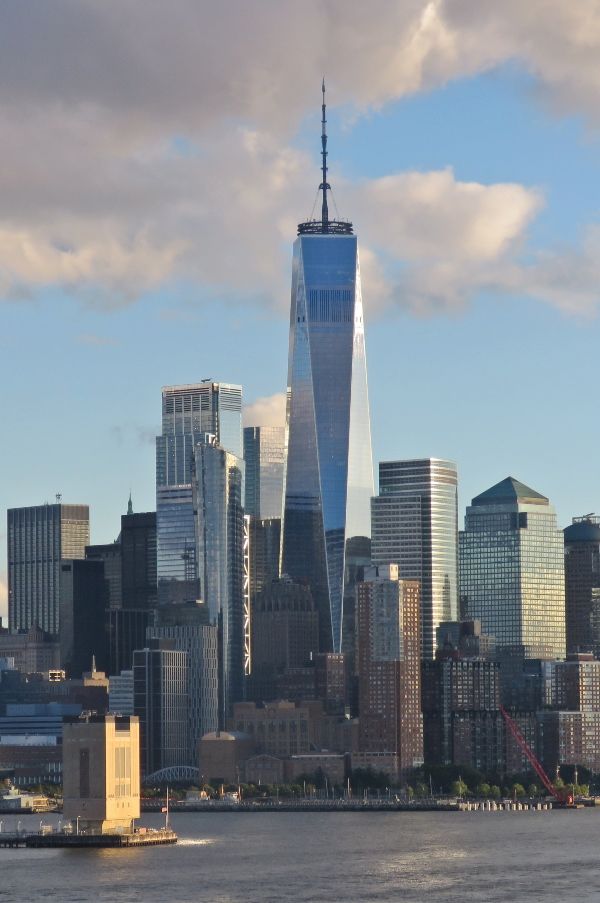 Sailing out of New York City was wonderful experience. We only had a day to explore before we set sail, but that was enough to leave us planning a return visit. In that short amount, we easily toured many iconic Financial District sites.
The clouds cleared and the sun appeared on the cool October afternoon that we sat sail. The views sailing down the Hudson River toward the Atlantic Ocean are amazing! Passengers packed the upper decks and the promenade deck to take in the views. We have sailed out of Miami, New Orleans, and Barcelona, but departing from Manhattan was more dramatic.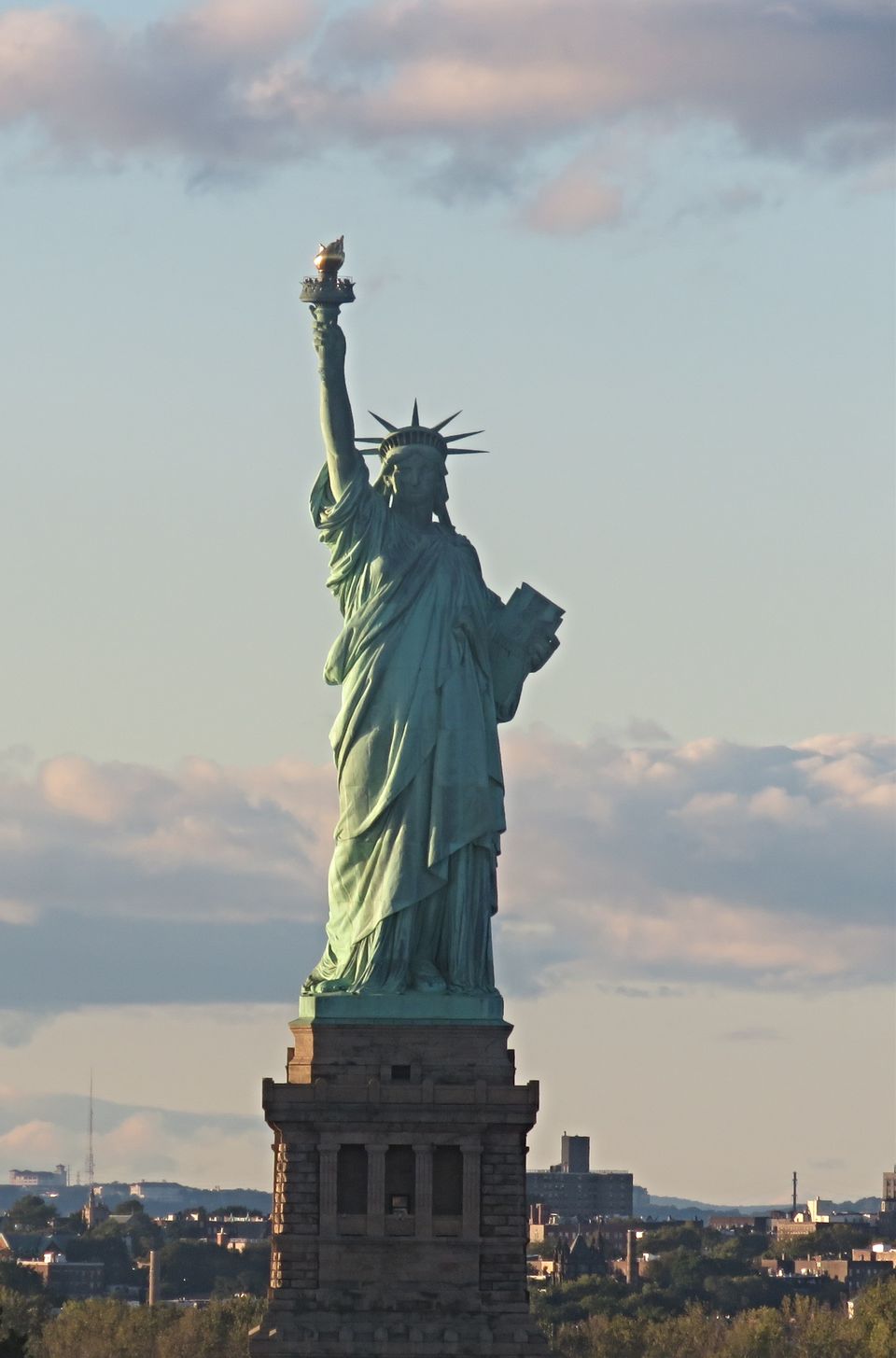 We slowly eased past wonderful views of the Empire State Building and One World Trade Center. I turned and watched Manhattan fade into the distance; a spectacular site. Moving to the starboard side, Ellis Island greeted us as it has so many before. The Statue of Liberty stood proudly with the sun setting overhead. I will never forget this!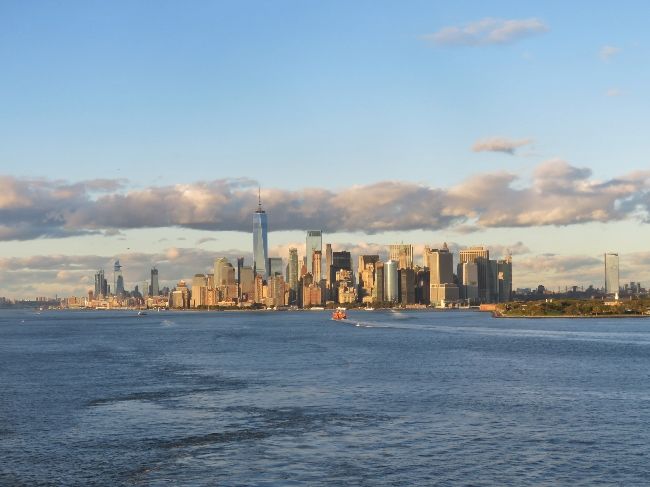 3 Days/2 Nights in Bermuda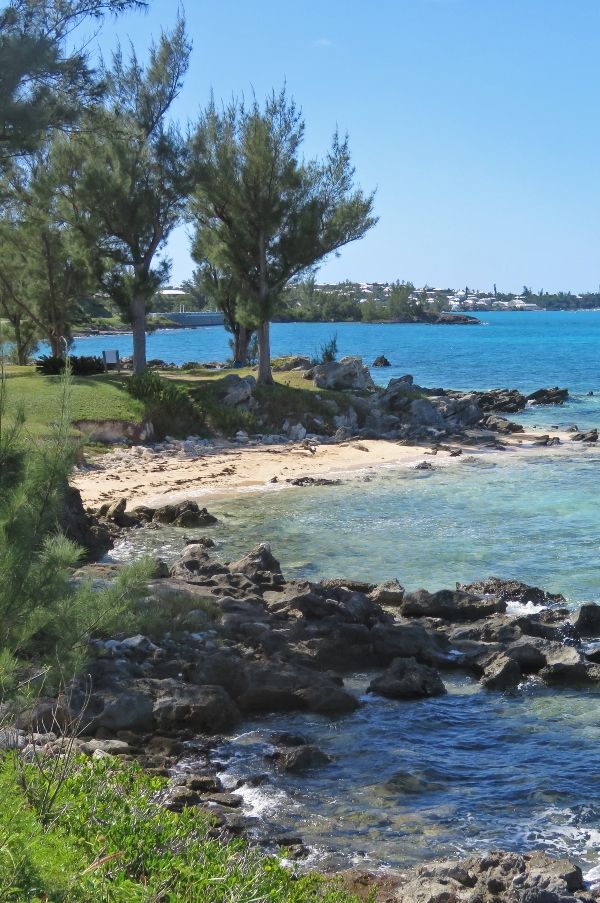 After a fun-filled day and a half at sea, our ship arrived in Bermuda at about 9 a.m. local time. The Magic docked at the Royal Navy Dockyard at the far western tip of Bermuda. The sun was shining. The sky was clear. The temperature hovered around 80 degrees/27 C. Perfect!
Royal Navy Dockyard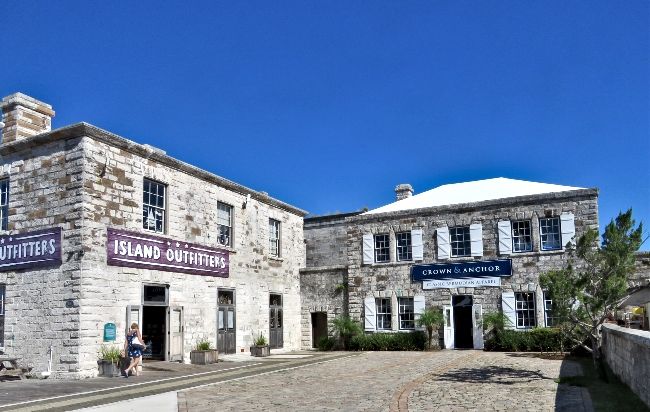 The old military institution has been transformed into a cruise ship port with all the expected trappings. Shops and restaurants fill the old structures. Boats ready for tours and excursions wait in the harbor. Putt putt golf, museums, Dolphin Quest are all right at hand.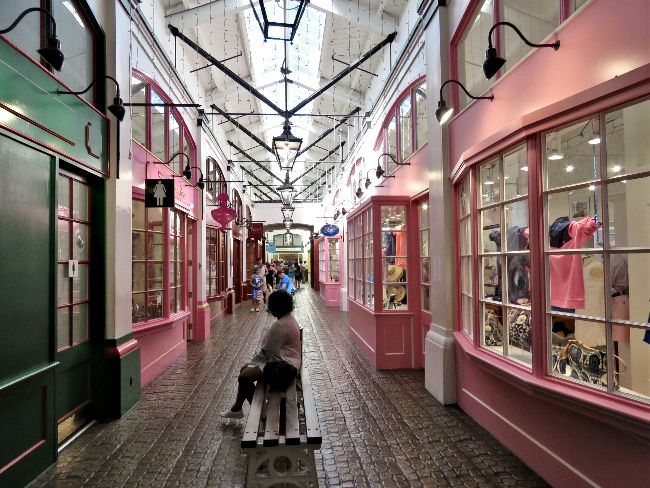 A convenient, and free train winds through the dockyards. In itself, the tour is nice. In the afternoon, the dockyards can be hot and humid, so it also provides a nice rest and gentle breeze.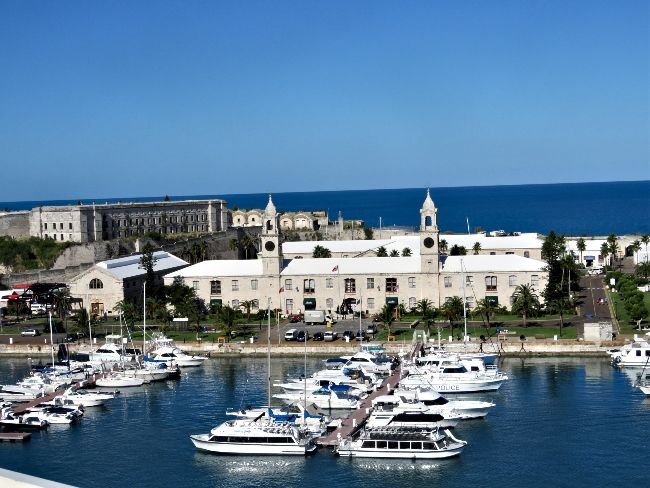 After the initial rush of passengers when our ship or another ship would dock for the first time, everything was calm and laid back. No aggressive vendors, taxi drivers, or tour operators pounced on us. The atmosphere was very casual.
Things to Do in the Day
*Action packed aquatic adventures like parasailing and jet skiing were readily available.
*Snorkeling and Scuba Diving: Cruisers enjoyed exploring not only the coral and sea life, but the bevy of ship wrecks.
*Fishing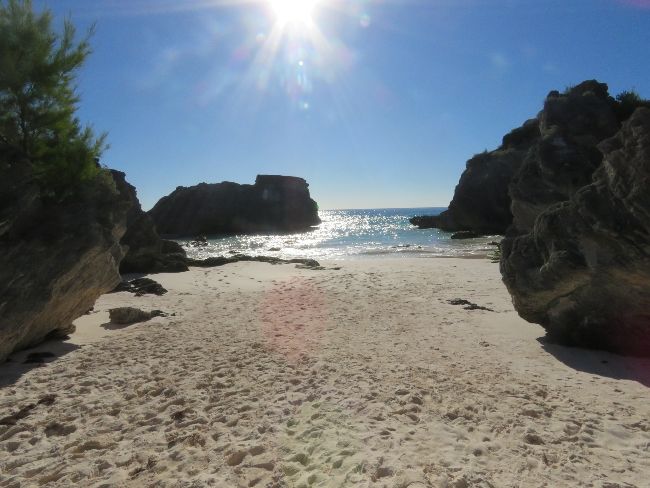 *Beaches: The beaches of Bermuda are gorgeous! The southern coast from Horseshoe Bay to Warwick Long Bay contains the most stunning stretch of beaches that I have seen.
*Exploring: Brave souls rented motor scooters and zipped around the island. Others chose bicycles. Many took tours. We used the Bus and Ferry system. Bermuda spans only 20 miles from tip to tip and less than a mile wide at most points.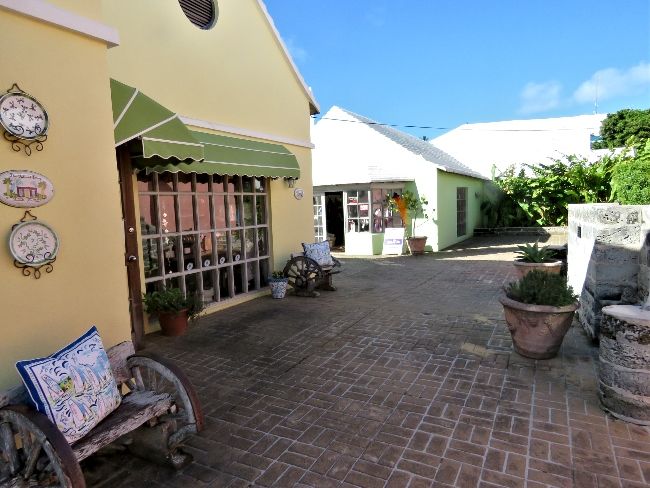 *Shopping: The Royal Navy Dockyards, Hamilton, and St. Georges all offer unique shopping experiences.
*History: Museums, old forts, churches, and World Heritage Site St. Georges Town Hall entertained the history lover.
*Golf
Things to Do at Night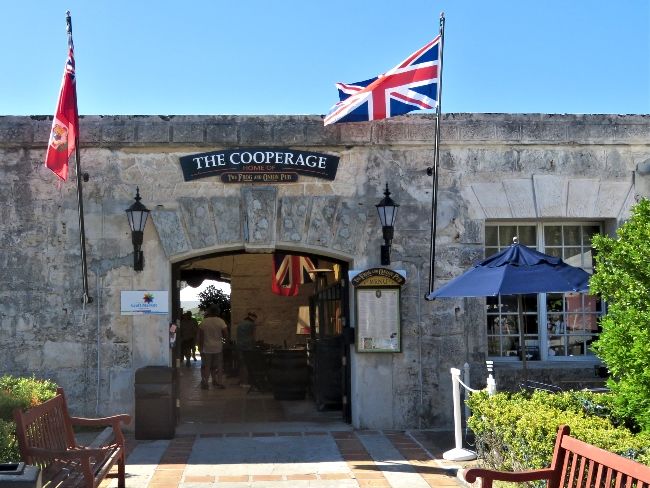 Most shops and activities shut down in Bermuda by 5 – 6 p.m.
*Boat Tours sailed along the Northern coast giving views of lights and light houses dotting the coves and hills.
*Dining: Those who wanted could make reservations in one of the many highly rated Bermuda restaurants.
*Night life: With no curfew, passengers could stay out as late as they wanted. The only people who I know that did this were the youthful Disney crew members.
No Curfew or Onboard Time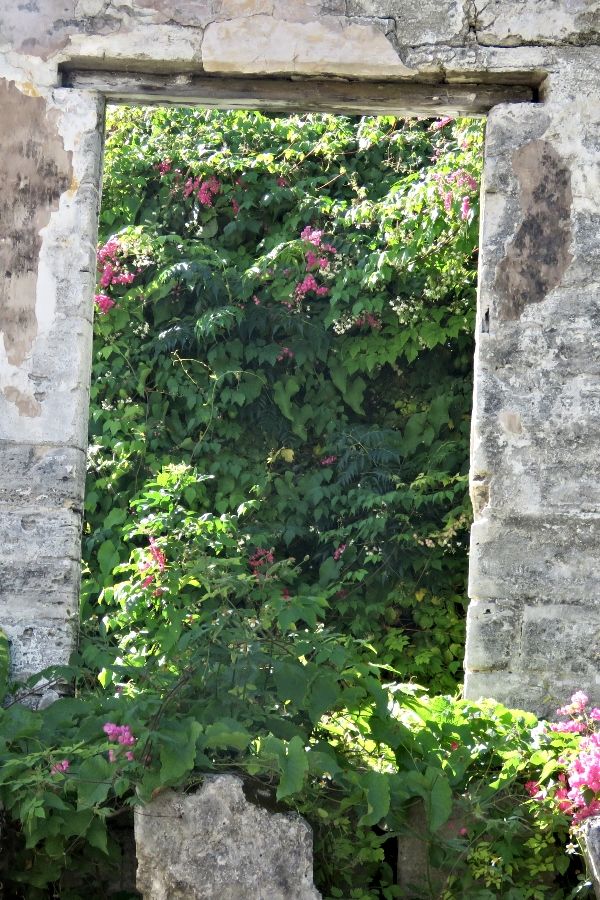 For almost 72 hours, passengers could come and go as they wanted at any time of day. Some chose to catch a stunning sunrise or sunset. Others took predawn walks or runs. After the initial rush ashore upon docking, we all fell into a leisurely mode; coming and going as we wished.
With most things closing at 5 p.m. and with the Disney Magic's wonderful dining and entertainment, most of us were back on board for evening activities.
What was Bermuda Like?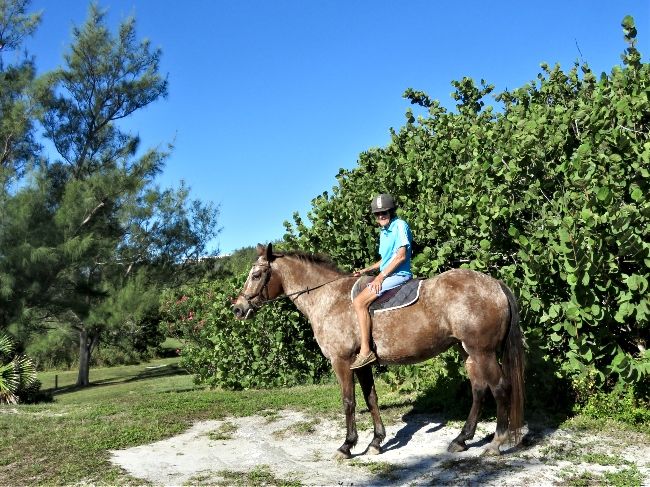 Bermuda thoroughly impressed us. So much to do is packed into such a small space. The island is beautiful from tip to tip: beaches, hills, bays, and cute towns.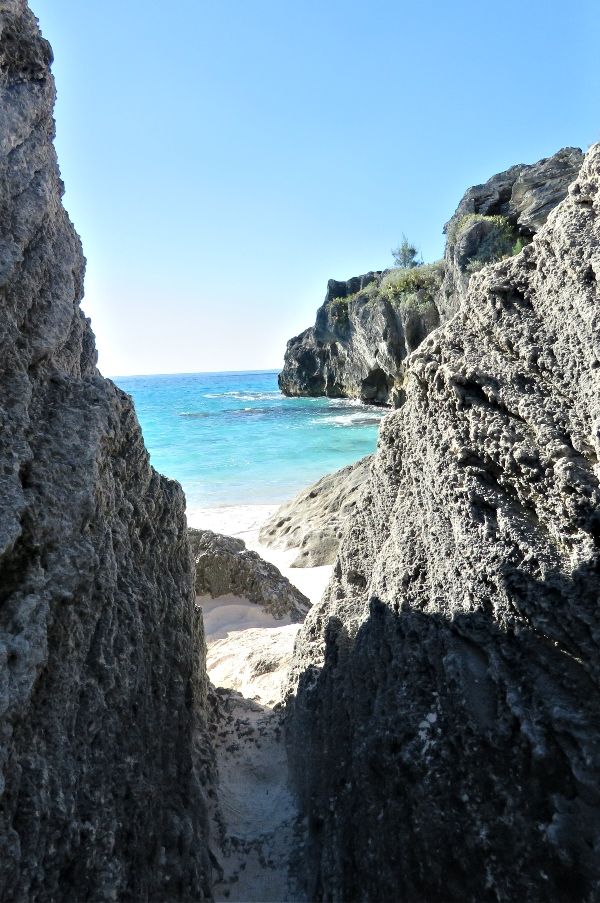 The locals are friendly and gracious; not just the tour guides and vendors, but the people on the streets or riding a bus. We explored the entire island and every bit felt safe. I would not hesitate for my wife or son to go out alone.
What is like on the Disney Magic while Docked?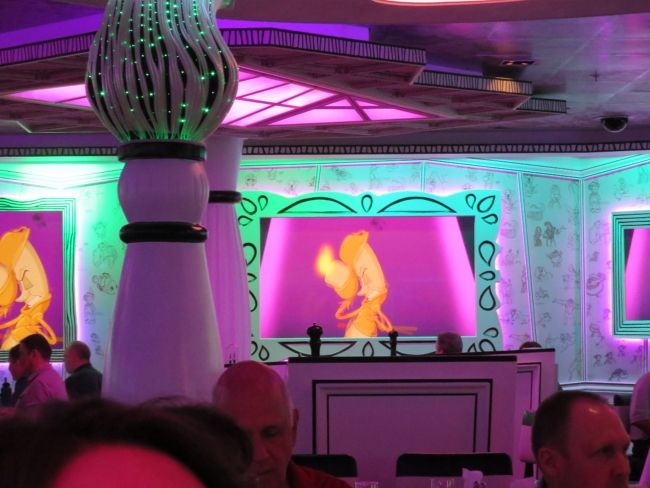 While docked in many ports, cruise ships almost shut down. Not the Disney Magic in Bermuda! Activities continued at full pace, day and night. Movies, meet and greets, trivia, whatever you like to do continued. Kids clubs remained open. The full array of lunch options stayed open, too.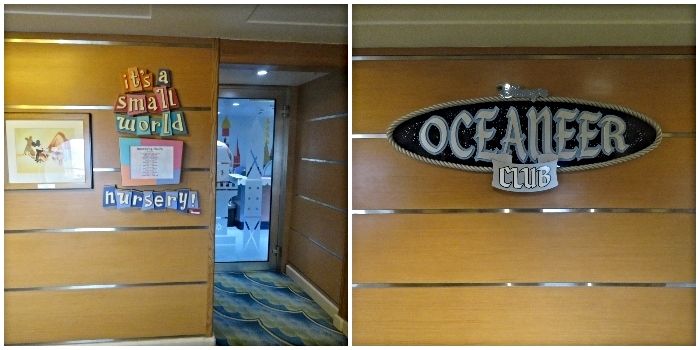 In the evening, it was as if you were at sea. Nightly shows, guest entertainers, silent discos, music, and, of coarse, the evening dining rotation continued uninterrupted. The Disney Magic shops remained closed until we headed, but really, nobody cared!
Rough Seas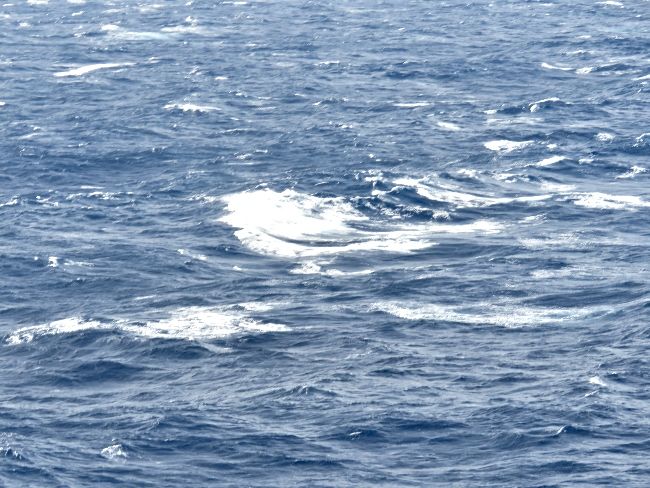 A hurricane had hit Florida and was heading up the Atlantic coast while we were in Bermuda. Our captain steered the Disney Magic south of the storm. Heading into the storm, we would have encountered 20 feet (over 6 meter) waves! Veering toward North Carolina and then heading north, we missed the worst of it.
We encountered 12 feet/4 meter crests. During the evening, Disney closed the promenade deck for safety purposes. I did not feel the waves, though! The ship did not lurch or jerk. It gently rolled. In bed, it felt like a cradle. We all slept amazingly well. I took photos at the peak, but they are not very impressive.
Disembarking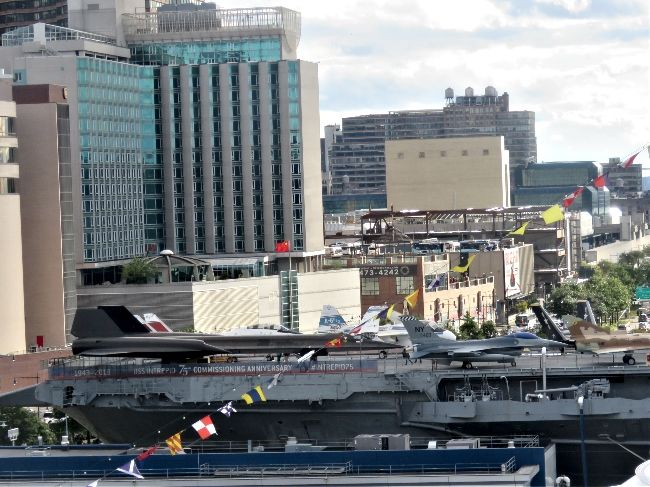 We chose to disembark late. We were told that, due to construction, it would take 2 hours to get to LaGuardia to catch our flight home. This did not leave us any time to see any more of Manhattan.
Disembarking in the Manhattan cruise port is one of the easiest that we have done. The area looks and feels like a large warehouse, but was quick and easy. We paid for Disney's bus transportation to the airport. It took about an hour and a half. We passed by Macy's and near the Empire State Building. Although the ride took a long time, it was comfortable.
Impression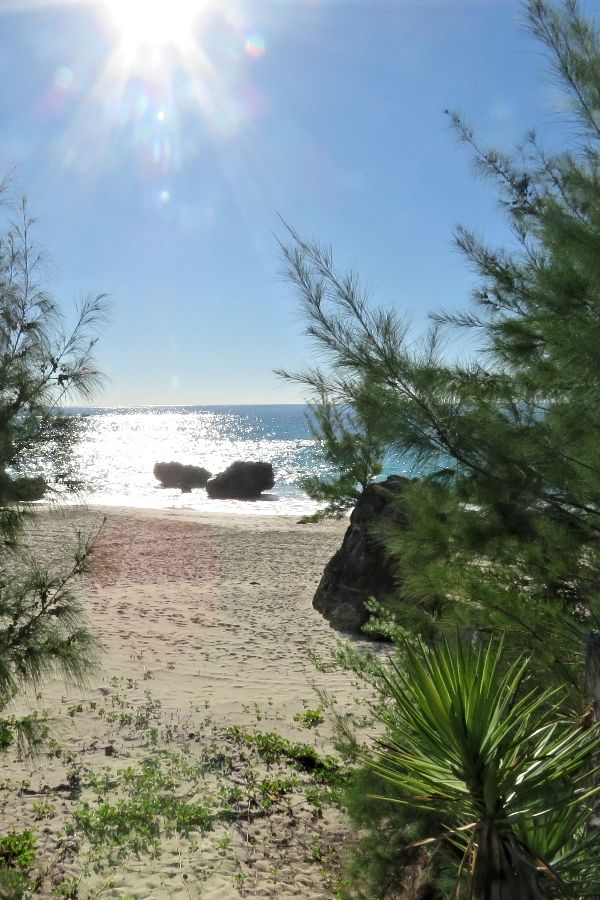 For most travelers, the Disney Bermuda Cruise offers three wonderful, distinct travel opportunities: New York City, a Disney Cruise, and ample time in Bermuda. We found it all to be wonderful!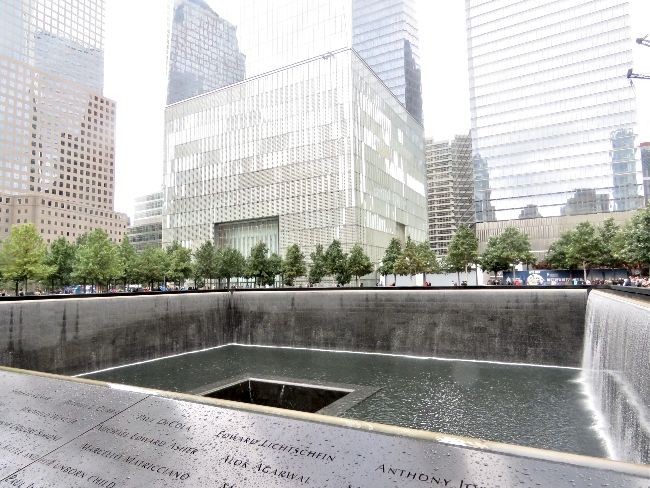 Although we did not get to see a lot of New York, what we did see left us yearning to return.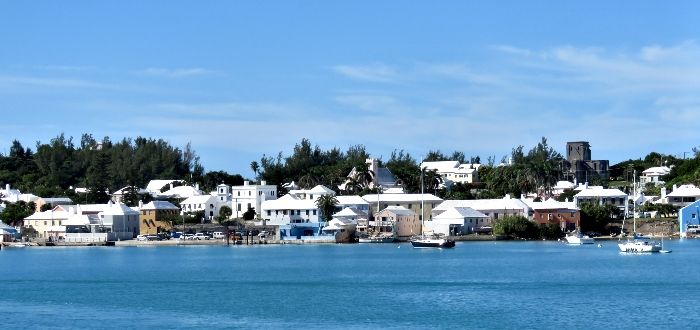 Bermuda is a fabulous destination with beautiful beaches and friendly people. You can easily cover the entire island in three days.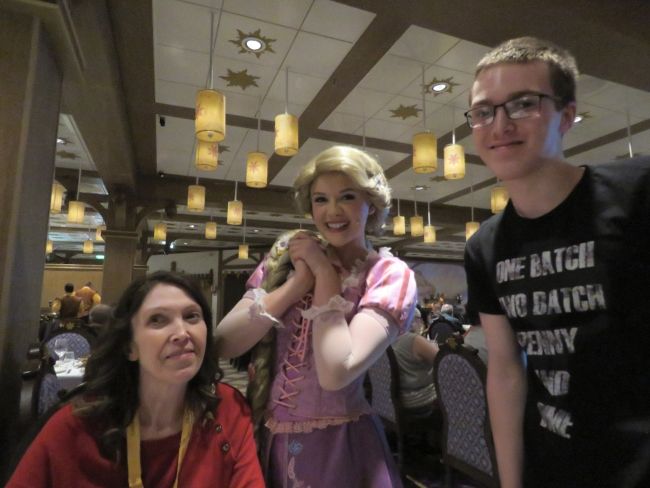 And lastly, the Disney Magic does not disappoint: friendly service, amazing entertainment, and great food all aboard a medium sized ship that does not feel crowded. What more could a traveller wish for?
We highly recommend taking the Disney Bermuda Cruise. A 4 day cruise would leave little time to really explore Bermuda. The 5 or preferably 6 day cruises are better options if you have the time.
*Cost analysis is per person, including airfare, and hotel the night before.