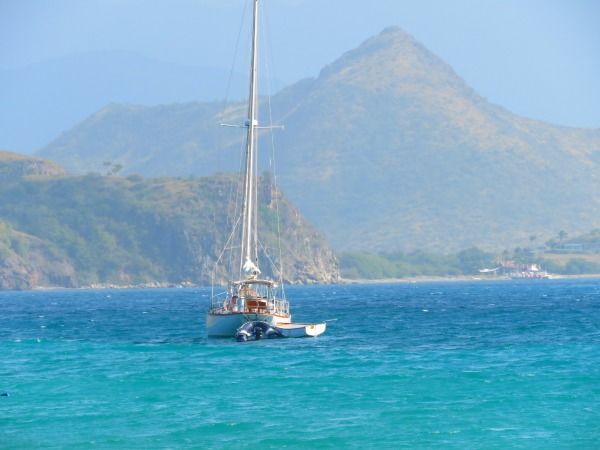 Disney Southern Caribbean Cruise Review
The Disney Southern Caribbean Cruise returned to Disney Cruise Lines Caribbean sailing options this year. Leaving from San Juan, Puerto Rico, the seven night cruise stops in Grenada, Martinique, Barbados, Antigua, and St. Kitts. We loved this cruise! Although nothing is perfect, we were so enamored that we booked our next Disney Cruise while we were still on the ship (* benefits of this below). Read on for details of this wonderful experience.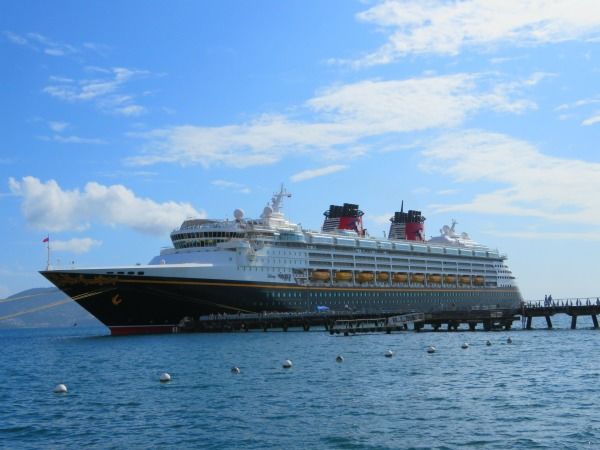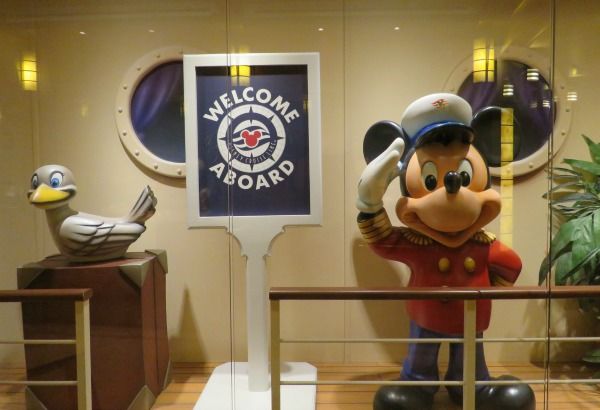 Disney Wonder
Disney Cruise Line has four ships in its fleet. The Disney Wonder is one of the two smaller ship; though, it is not really that small having 875 staterooms and 2400 passengers. The Disney Wonder was the second ship in the fleet debuting in 1999. It is scheduled for an update later this year, but is excellent the way it is. You definitely know that you are traveling with Disney with details from Disney films and cartoons everywhere, but the design is still both tasteful and stylish. We are Disney fans; so, this fits us perfectly.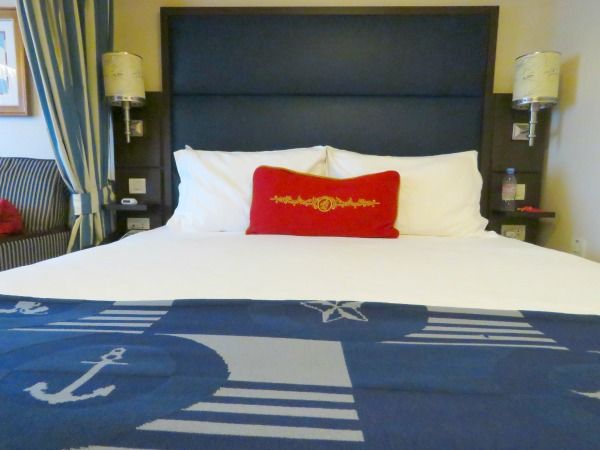 Stateroom
We had a lower level stateroom with a portal window. Only interior rooms with no windows are less expensive. Disney Cruise Line is known for having some of the largest staterooms in the cruise industry. Our room was approximately 216 square feet with a king bed and sleeper sofa. It was really quite comfortable. The bed is one of the most comfortable on which I have ever slept. With a great mattress and the gentle, cradle-like rocking of the boat, we all slept like babies. Our room had a split bathroom with a sink in the bath half and another in the toilet half. This made it much easier for each of us to get ready for the day or for bed.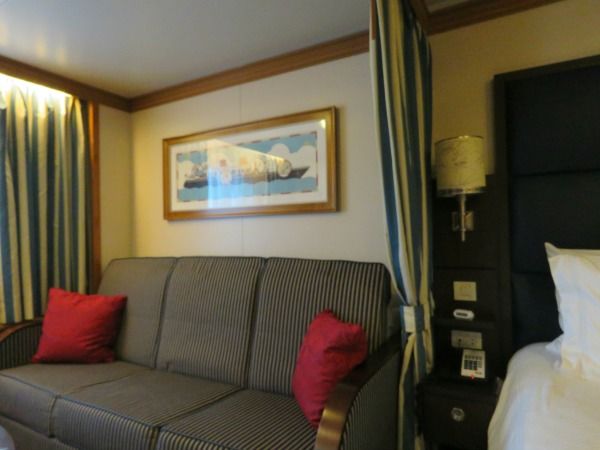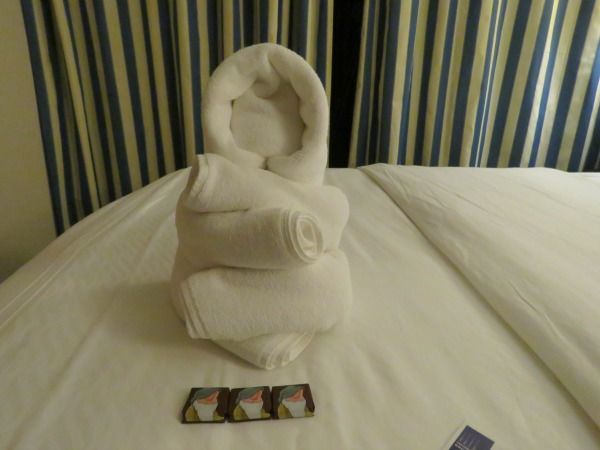 Ports of Call
The Disney Southern Caribbean Cruise visits ports that most cruises do not do not enter. This was part of the draw for us. The islands offered a nice cross section of the beauty and culture of the Caribbean.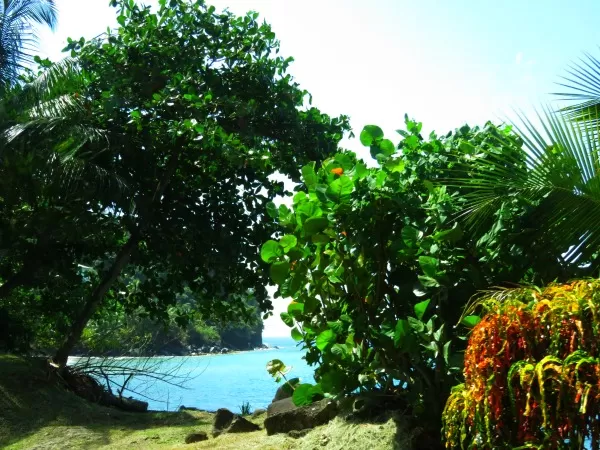 Grenada is a beautiful, volcanic, mountainous island plagued with poverty. Called the "Island of Spices;" spices, rum, beaches, and waterfalls were its main draws.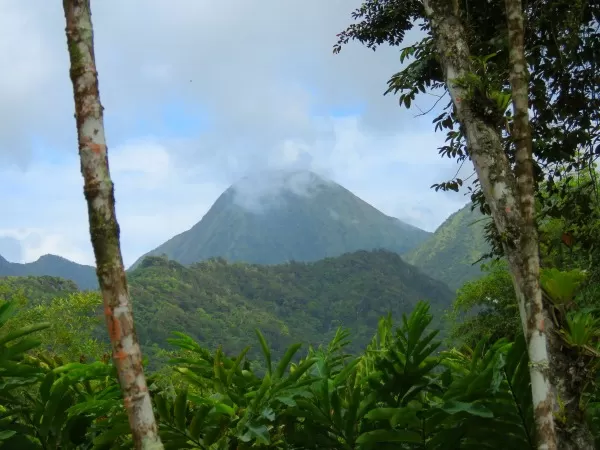 Martinique is a part of France. It has everything you want in a Caribbean island: mountains, rain forests, beaches, shopping, history, and culture; a great destination.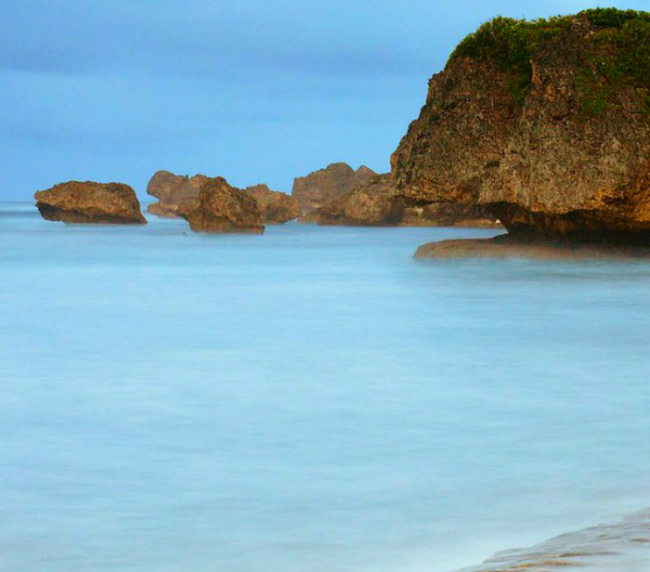 Barbados is a better known tourist destination with shopping, wildlife, parks, beaches, snorkeling, and scuba.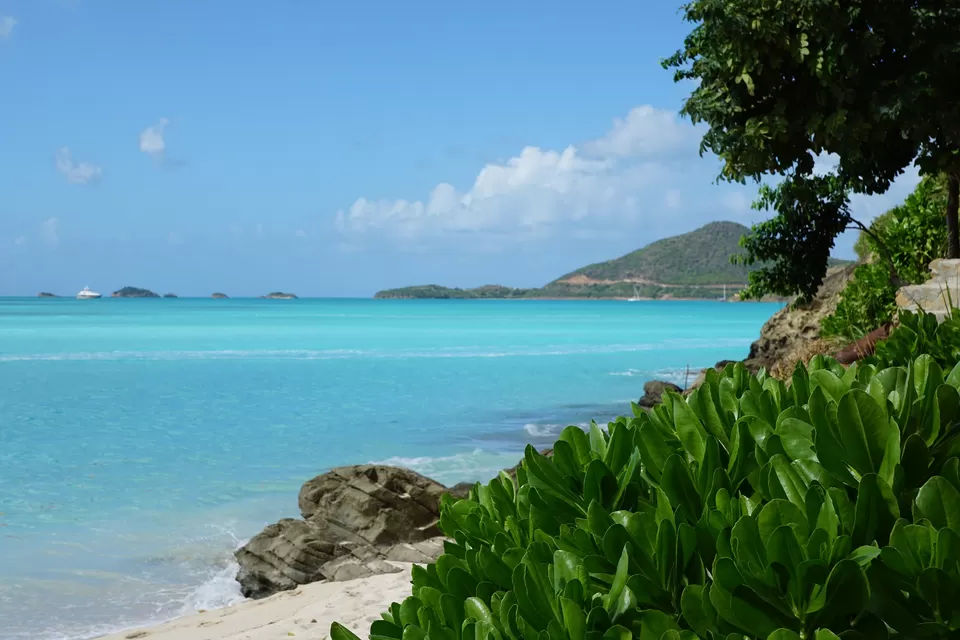 Antigua was our favorite! It had amazing beaches with soft sand, palm trees, crystal clear turquoise water and friendly people.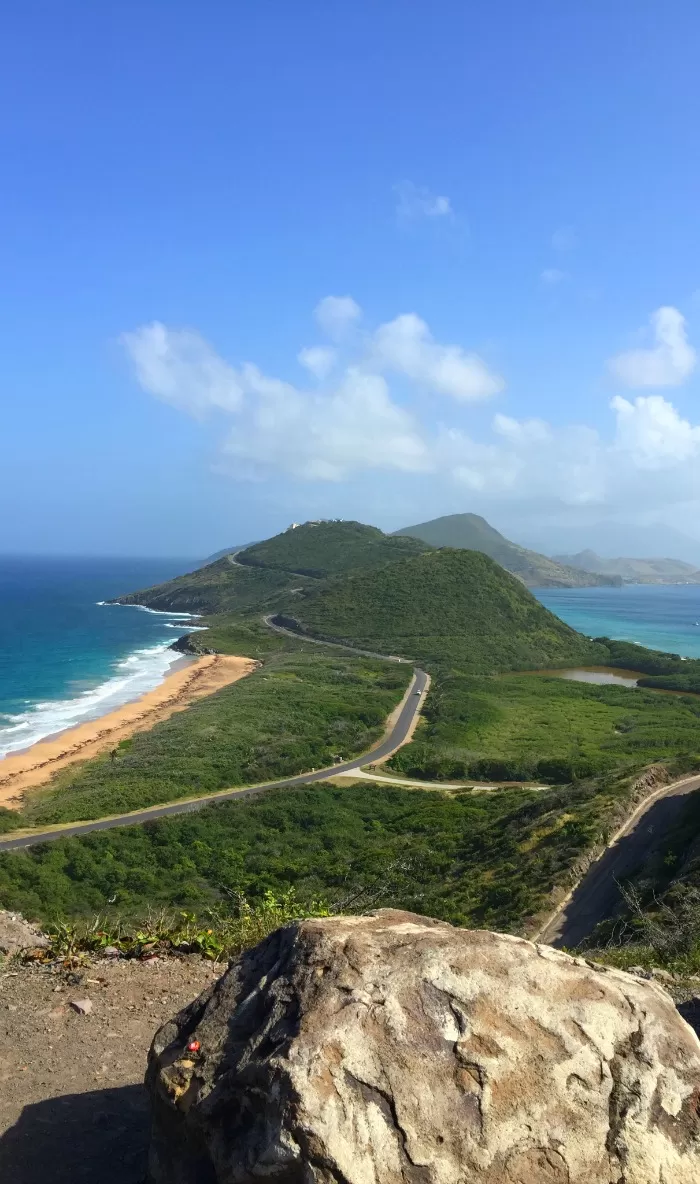 St. Kitts boasts beautiful beaches and mountain views to both the Caribbean Sea and the Atlantic Ocean, rain forests, and desert. Stunning.
We took a port excursion on each of the islands. Only one was somewhat disappointing, but even it had great sites, photo opportunities along with insight into the history and culture. Overall we were very pleased and loved the selection of islands.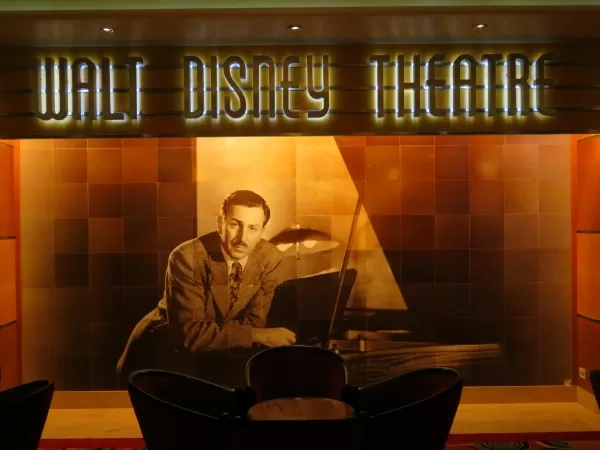 Entertainment
We were never bored on the Disney Southern Caribbean Cruise with so many entertainment options. Disney Cruise Ships do not have casinos as do most other cruise ships, but this did not matter to us.
Buena Vista Theater hosted each night's headline entertainment: three Broadway-style musicals, a magician, a ventriloquist, a hypnotist, and a 3D showing of the #1 movie at the time. These were hit-and-miss but were overall good. The highlight was the musical Disney Dreams which was spectacular. The Golden Mickeys was good, too. Toy Story was really bad! We also loved Magic Dave. His tricks and comedy clicked for us. He also gave lessons to family and kids later. The ventriloquist was talented but not funny. We skipped the hypnotist. Star Wars: The Force Awakens in 3D on a huge screen while it was still the top movie in the US was also a hit.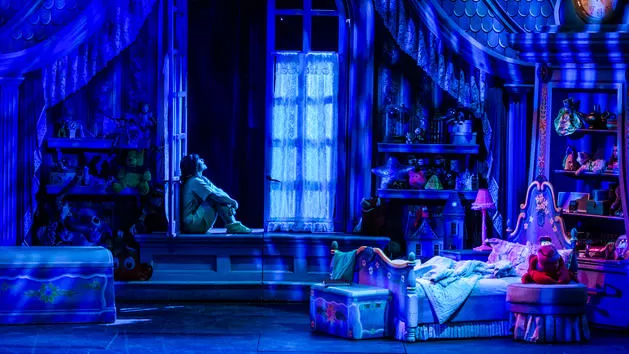 Walt Disney Theater shows first run movies throughout the day from early morning until late at night. We watched The Good Dinosaur which is maybe the worst Pixar movie ever. Bridge of Spies with Tom Hanks and Ant Man were both highly entertaining. There were several other movies that we could have watched if we had time.
Pirate Night on the upper deck with music, dancing, Jack Sparrow, Mickey Mouse, other Disney characters, and fireworks was not that special to us, but most of the passengers loved it.
My son and I even participated in karaoke one night for the first time ever. We thoroughly embarrassed ourselves! While I can't say that doing it was fun, laughing at ourselves afterwards was well worth it.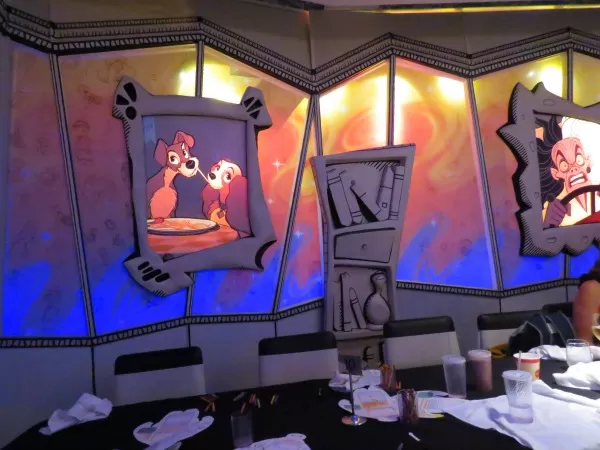 Dining
Dining is a big reason why people love cruises. We typically are not that into food and dining, but we looked forward to each day's dining as much as anything. The dining options are vast. Passengers rotate through three table service restaurants with their servers rotating with them. We really enjoyed this aspect, getting to know our servers as the week progressed. The service was exceptional. Spending the week with the same servers made the experience more intimate. The three restaurants are Parrot Cay (relaxed Caribbean), Triton's (elegant underwater, Little Mermaid theme), and Animator's Palate ( relaxed ode to Disney animation). All of our food was at worst good and was often excellent. Four coarse meals with amazing service spoiled us!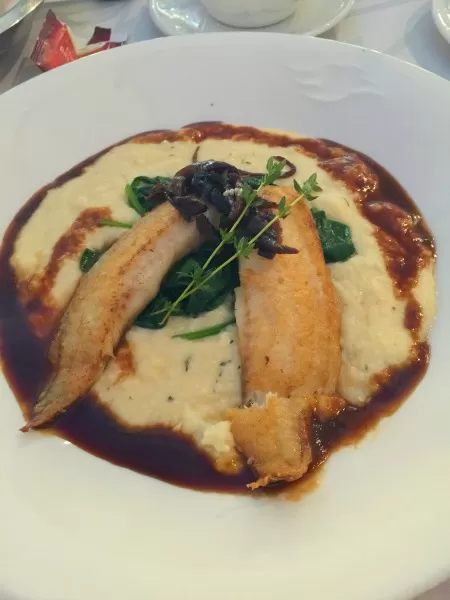 The other options on board are Beach Blanket Buffet, Pinocchio's Pizza, and Goofy's Dogs. Food is available until midnight: pizza, fruit, burgers, ice cream, cheese,… Palo's is an upscale, semi-formal, adult only restaurant serving Italian cuisine. It costs extra, so we did not dine there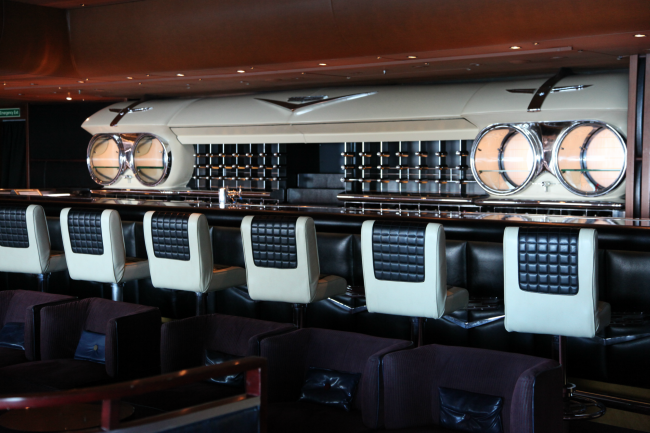 Nightlife
It's available, but we were exhausted by the end of the day and did not partake. We did get photos while exploring the ship, though.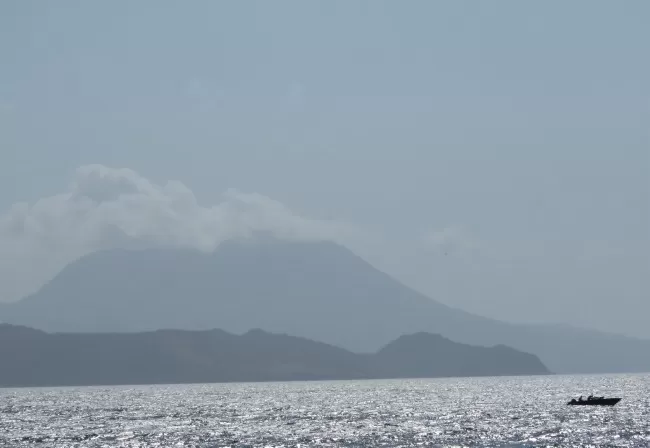 A Typical Day
A typical day for us on the Disney Southern Caribbean Cruise was packed from daylight well into the evening. Our day would begin with an early rise and breakfast at Parrot Cay. Breakfast here was a buffet, but more laid back and quieter than Beach Blanket Buffet. We would then head to one of the bars on 2 Forward where we would meet for our daily port excursion. Our daily port excursion would usually last from about 8 until 12:30.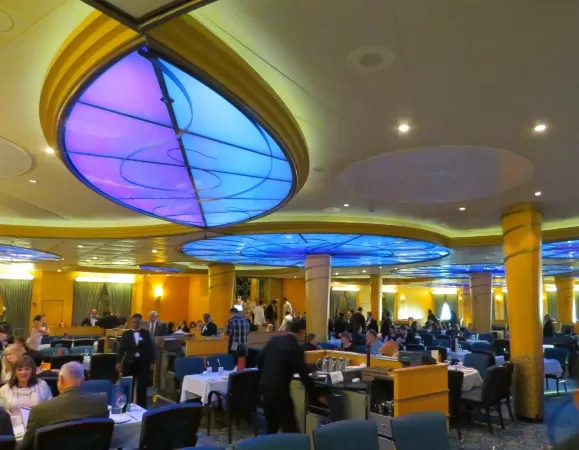 Returning to the ship, we would go straight to Triton's for a table service, four coarse lunch. After a satisfying lunch, we would return to the island to explore the port city. If we got back early, we would play ping pong or go to the pool, watch a movie, or take a quick nap. Making our way to Deck 4, we would watch the island fade into the distance as the ship left port. Then it was off for our early dining time. After dinner, it was time for the nightly show at Buena Vista Theater. After dinner, we would explore the ship, browse the shops, or even butcher a song doing karaoke at Diversions.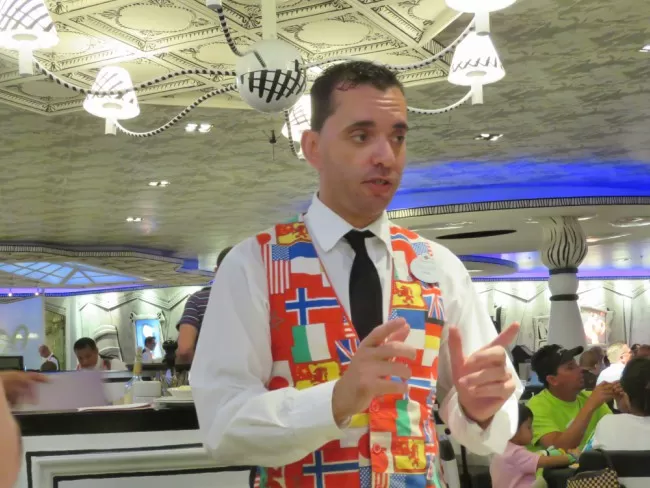 Service
The single best thing about our Disney Southern Caribbean Cruise was the service and the interaction with the cast members. As mentioned above, we had the same servers, Valmar and Jeyson, for dinner every night. Sayaka and Sunny from Guest Services went above and beyond to help us. The courtesy, friendliness, and helpfulness of the cast members cannot be beaten! Awaiting our departing plane in the San Juan airport, I was tapped on the shoulder and was greeted by name by our room attendant who was flying home. Disney and its cast members know how to make you comfortable.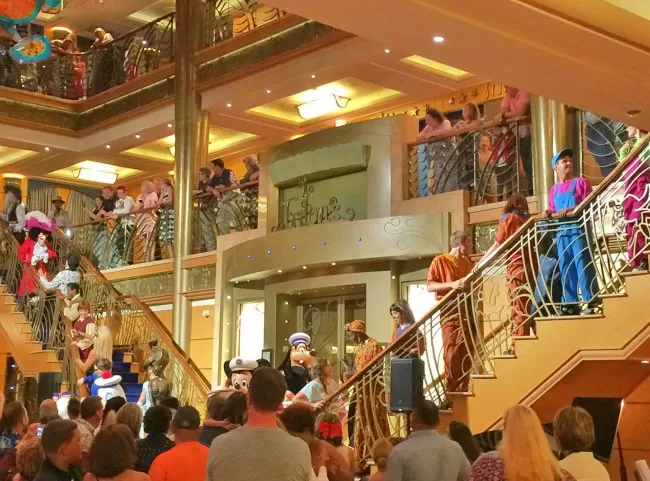 Overall
The Disney Southern Caribbean Cruise was one of the best family vacations that we have ever had. Although nothing is perfect, this cruise reaches for perfection and comes close on many levels. As mentioned above, we have already scheduled our next Disney cruise, and can't wait. I highly recommend any Disney Cruise for your families travels. You cannot go wrong! We loved the Disney Wonder and itinerary and without reservation recommend the Disney Southern Caribbean Cruise.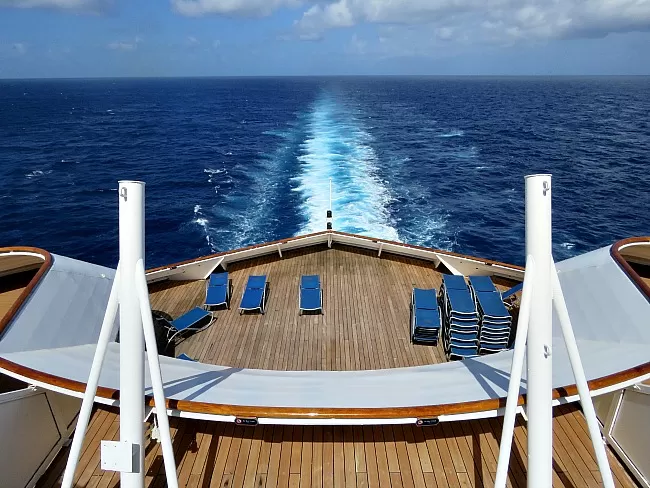 *Benefits to scheduling your next cruise while still onboard:
10% off of your next cruise!
6 month no penalty cancellation with $250 refundable deposit
$100 ship board credit for cruises under 7 days/ $200 ship board credit for cruises over 7 days