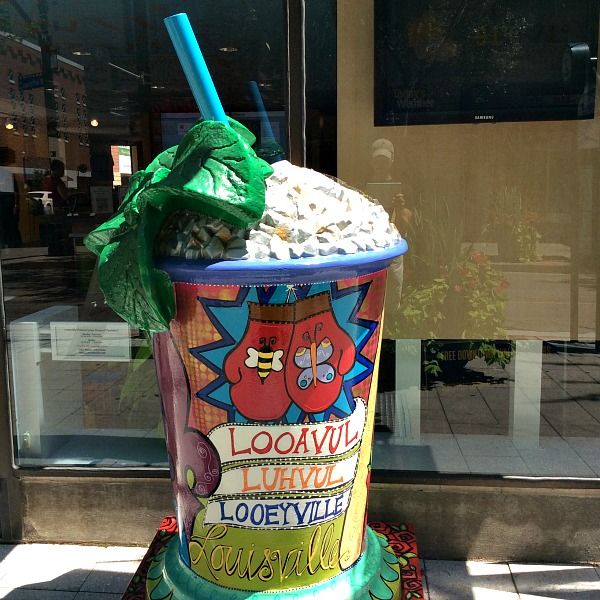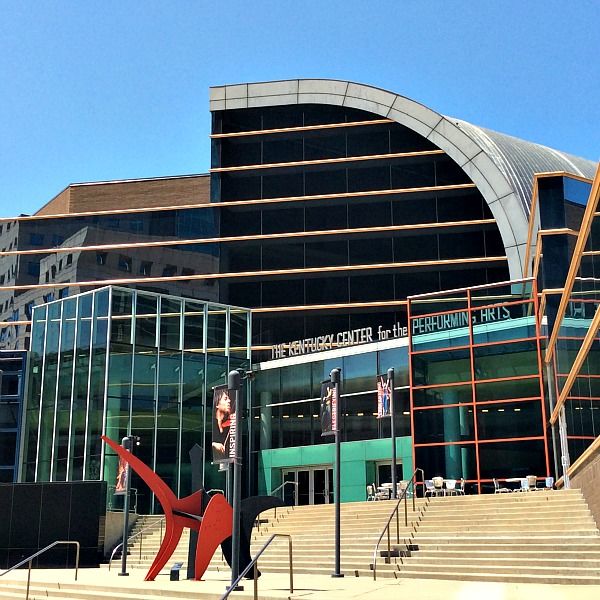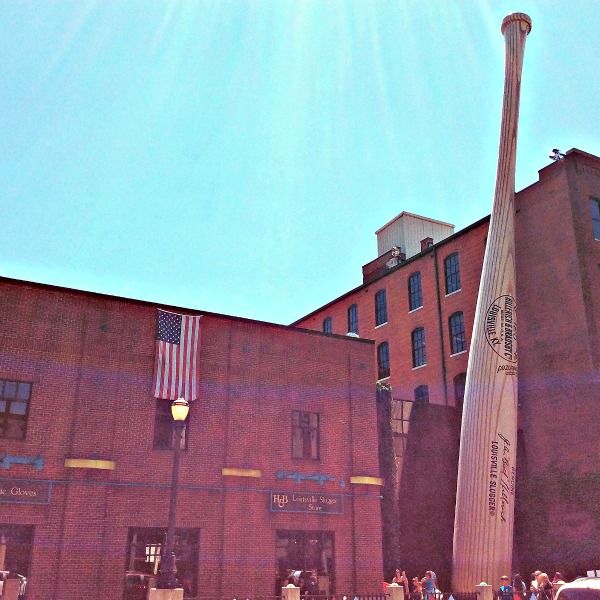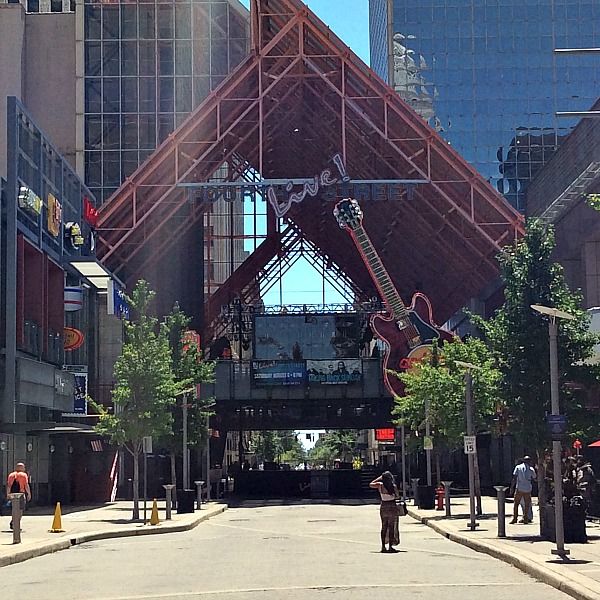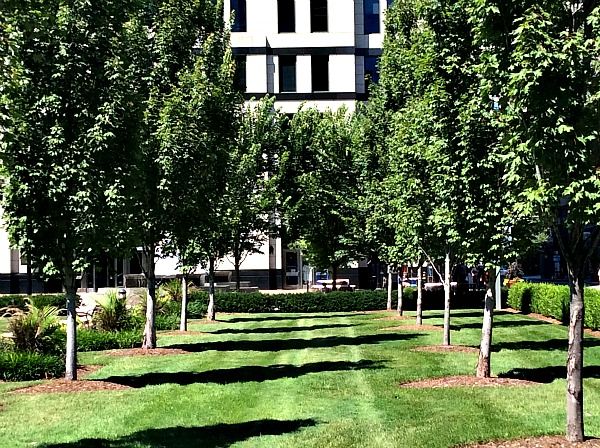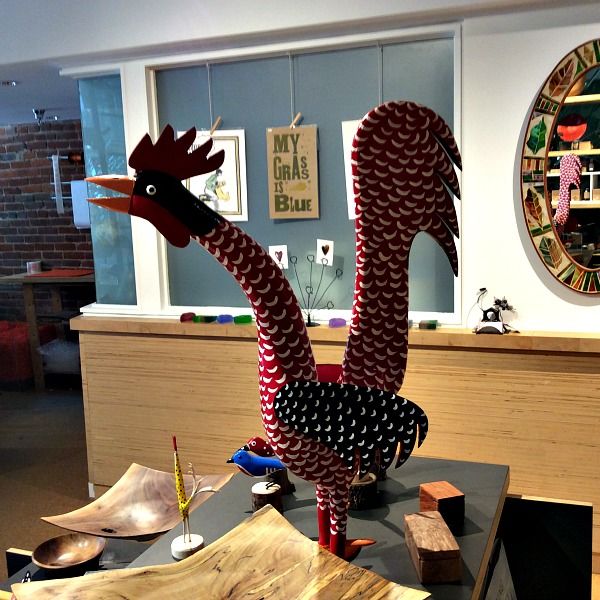 Louisville, Kentucky is know for bourbon and horse racing. Most people do not consider these things to be family travel attractions. Louisville actually has a lot more to offer, though. Louisville was ranked the #1 U.S. travel destination in 2013 by Lonely Planet. While activities are spread all over the city, downtown Louisville boasts multiple activities and sites to entertain each member of your family. We will focus on a 6 block stretch of Main Street called Museum Row and family activities within 2 blocks. This section of West Main is on the National Historic Registry and has the largest collection of iron-framed buildings outside of Soho in New York City. Louisville has a unique feel as it is mix of southern and midwestern, lifetime locals, recent transplants, and international refugees. It is repeatedly on lists of most friendly cities. Consider making family travel plans to visit Louisville.
Downtown Louisville has something to please each member of your family: the sports fan, the art lover, the history and science scholar, and the foodie.
Sports Fan
1. Louisville Slugger Museum and Factory is the top attraction in downtown Louisville, drawing visitors from across the country. The factory tour is both entertaining and educational. Even though none of us are baseball fans, we found the tour to be fun and well worth the time and ticket price. Our tour guide was friendly, funny, and knowledgable. The exhibits, movie, and shop round out a great experience. We love our souvenir Reds mini-bats.
2. Louisville Slugger Field is about 2 blocks east of Museum Row. It is home of the Louisville Bats (Reds affiliated minor league team) and Louisville FC soccer (minor league for Orlando). It is consistently ranked as one of the best ball parks in the country. Games are inexpensive with cheap ballpark food and a great atmosphere.
3. Muhammad Ali Museum is dedicated to the "Greatest," Louisville native Ali. There is a movie about his life, a full-size replica of his training ring, a large screen showing of his greatest fight, and small viewing screens showing multiple Ali fights. There are also exhibits dedicated to what Ali calls his core values: Respect, Confidence, Conviction, Dedication, Charity, and Spirituality.
4. KFC Yum! Center is home of the University of Louisville Cardinals men's and women's basketball, and women's volleyball and is located on Museum Row. Watch UL/ACC sporting events, concerts, and more.
Art Lover
1. 21c Museum is part of the 21c Hotel. It is a modern, eclectic art museum. Descriptions include "cool, unique, relaxed, funky, friendly, and weird." I would say that all of these apply. We are not modern art aficionados, but had a good laugh. It is free; so, give it a try. **Warning**: the museum is PG to PG13 with nonsexual nude photos and life-size nude sculptures of children.
2. Kentucky Museum of Arts and Crafts will please not only the art lover, but also those interested in history, crafts, and Americana. Exhibits display 20th century and contemporary works of folk art including paintings, wood carving, pottery, quilts, furniture, and more.
3. Louisville Glassworks introduces you to the art of glassblowing. Tour the Flame Run's Hot Shop and the Mark Payton Glass center and watch live demonstrations of the art of glassblowing. You can browse and purchase beautiful, contemporary glass art.
4. Kentucky Center for the Performing Arts is where you go in Louisville to watch plays and musicals (like the Lion King) or listen to live contemporary concerts (like Diana Krall or Lyle Lovett). You can walk into the center and view a small collection of art. Behind the center from an area called the Belvedere, there is a nice view of the Ohio River.
5. Actors Theatre, also on Museum Row, stages over 400 performances each year. Plays range family friendly/kids fare to edgy and very much adult oriented.
History and Science Scholars
1. Frazier History Museum has permanent and touring exhibits. Weapons from the ages are on display. There is a collection of over 10,000 toy soldiers. Artifacts form the 16th through 20th centuries explore American history including the family Bible of Daniel Boone, the original "Big Stick" of President Teddy Roosevelt, the bow of Apache leader Geronimo, and the pistol of General Custer.
2. Kentucky Science Center is focused on children and students. It has many interactive exhibits including understanding the human body. Kids will be entertained and most parents will have a good time, too. An IMAX theater is on the top floor and offers a wide variety of showings from animal and space documentaries to Harry Potter Movies. It is also the home to #3.
3. Kentucky Show! is a 32 minute IMAX movie about Kentucky: its people, culture, history, music, and more. It is narrated by Ashley Judd. Shows run daily.
4. Belle of Louisville is the last of America's true Mississippi River steamboats still in operation. It is owned by the City of Louisville and is a National Historic Landmark. Originally built in 1914, the Belle takes you back to simpler times and the riverboat stories of Mark Twain. It is located on the riverfront, 2 blocks from Museum Row. Daily lunch and dinner cruises give a scenic tour of the Ohio River and Louisville riverfront and have a buffet, DJ, dance floor, and observation deck.
Foodie
Louisville is quickly becoming known as prime destination for food tourism. Thill List.com counted Louisville as one of the "7 Most Under Rated Food Cities in America" on 3/31/2014. Louisville was also on Huffington Post's 10/31/2014 list "The 13 Greatest Food Towns in America." Louisville's top rated restaurants are scattered all over the city, but there is an ample sampling downtown. Here are some, but certainly not all of the food selections.
$$$ - Proof on Main at the 21c Hotel is one of Louisville's top rated restaurants; serving local "new American" food. Vincenzo's Italian is one of the top rated for Italian. Jeff Ruby's at the Galt House is a well known upscale steakhouse
$$ - Bristol Bar & Grill is a Louisville tradition and is a long-time local favorite. We have eaten here and were very impressed. Los Aztecas serves some of the towns favorite Mexican food. Addis, Ethiopian food in Kentucky? Louisville has the highest per capita of refugees of any city in the US as can be seen by the restaurant variety. Addis is a local favorite. Saffron's Persian is another popular ethnic option
$ - Main Eatery serves simple deli food, but has long lines daily. The grilled cheese is a favorite. Patrick O'Shea's Irish Pub serves typical pub fare at a nice price.
Pizza! - Bearnos by the Bridge serves "Louisville Style Pizza." Who knew that Louisville had a style of pizza? We tried it and were quite impressed. We will go back. Impellezzeri's is popular with locals and has a good selection of specialty pizzas.
As you can see, there is a lot for your family to do in downtown Louisville: sports, arts, history, food. There are many events that might draw you to Louisville: ACC sports, horse racing, Ironman Louisville, BMX championships, conventions,... If you are visiting for one of these, or would just like a weekend family travel destination, then take an extra couple of days to roam the downtown. Your family will love it.