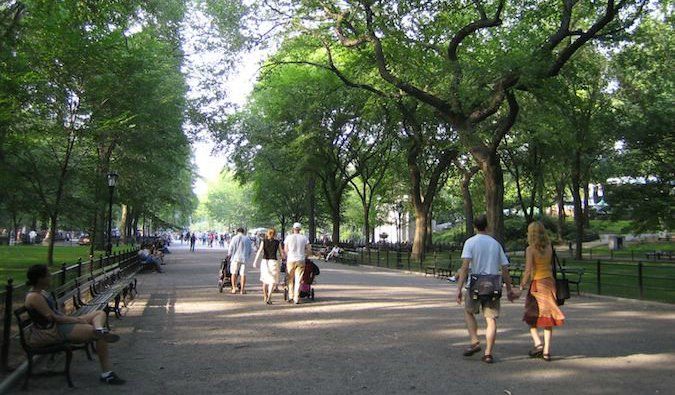 Third Day itinerary from my trip to New York :
Central Park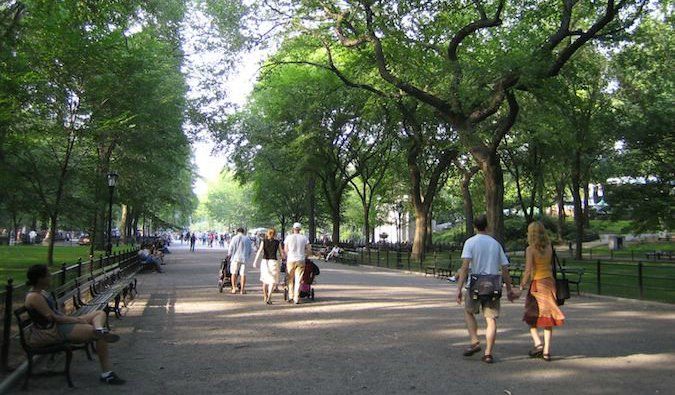 The perfect way to relax in the city and leave the crowds behind is to spend the day in Central Park. It's free, there are lots of paths to walk (or run), bike lanes, lakes to row in, and a zoo. Since the park covers over 150 square blocks, it's easy to spend hours wandering around. During the summer months, there are often free concerts and theater productions (line up early for tickets to Shakespeare in the Park). From the late spring to the early fall, there are free guided walks run by the parks service on Saturdays at 11am. I'm a big fan of laying out in Sheep's Meadow on a hot, sunny day with a book, some food, and a bottle of wine.
Several excellent museums can be found in or on the edges of Central Park:
- The Metropolitan Museum of Art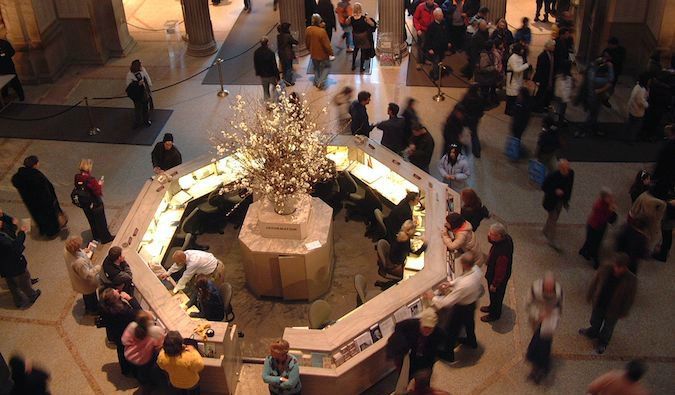 The Met is one of the biggest museums in the world, and if you only see one museum in New York, I recommend this one. It has a wide array of art, historical artifacts, photographs, and other exhibits. There's even a real Egyptian tomb in here! I like its expansive impressionist and Greek exhibits. It's chaotic and filled with people, especially on the weekend, but since it is so big, you can usually find some quiet spots away from the crowds. Budget a lot of time as a few hours won't do this place justice.
1000 5th Avenue, Central Park, Upper East Side, +1 212 535 7710, metmuseum.org. Opening hours: Sun–Thu (10am–5:30pm), Fri–Sat (10am–9pm). Price: $25 (includes entrance to the Cloisters and Met Breuer for three consecutive days). Pay what you wish for N.Y. State residents and students in N.Y., N.J., and C.T. Free for kids 12 and under.
- American Museum of Natural History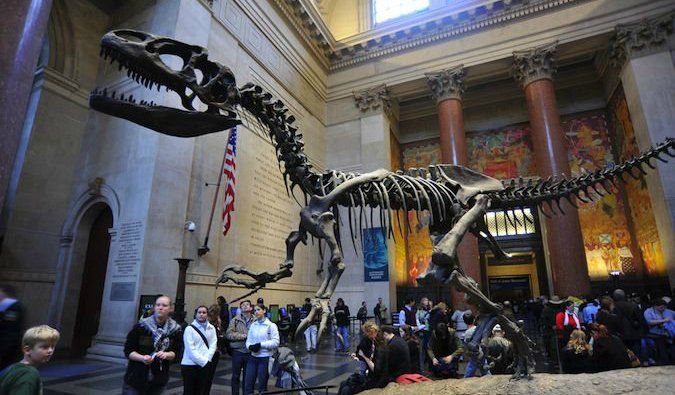 Made even more famous by the Night at the Museum movies, this museum also requires a lot of time. The exhibits on nature, human history, and marine life are interesting and detailed, so I wouldn't try to rush your visit. My favorite is the one on the origin of humans. Learning about how we came to be is fascinating. Also, don't skip the section on space (because space is awesome!) at the Hayden Planetarium, which is run by science god Neil Degrasse Tyson. They have really detailed exhibitions on the origin of the universe.
Budget tip: The "fee" here is also suggested donation so you can pay what you wish.
Central Park W. at 79th Street, Upper West Side, +1 212 769 5100, amnh.org. Opening hours: Daily (10am–5:45pm). Price: Suggested donation of $23 ($13 for children ages 2–12). Note: Even though this museum only technically asks for a suggested donation, be prepared to pay to go into any special exhibitions and/or movies.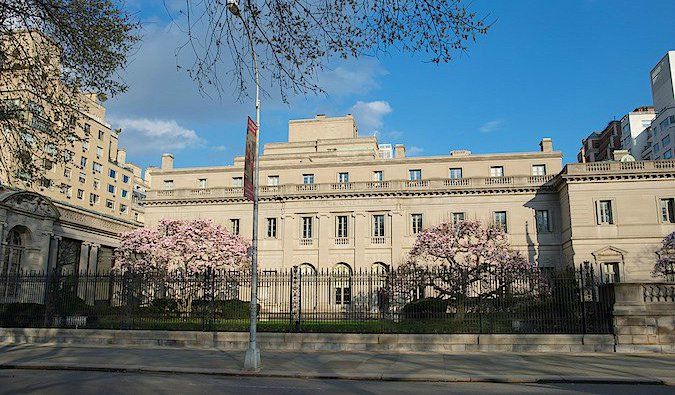 This collection features paintings by major European artists (lots of Dutch masters here) as well as 18th-century French furniture and Oriental rugs. You have to really love Dutch artists to want to spend time here (I do) but be sure to visit their website because they do a lot of wonderful temporary exhibits featuring famous works of art.
Budget tip: Visit Wednesdays between 2pm and 6pm and the entrance fee is "pay what you wish."
1 East 70th Street, +1 212-288-0700, frick.org. Opening hours: Tues-Sat (10am-6pm), Sun (11am-5pm). Closed on Mondays. Price: $22 USD, with discounts available to students and seniors.
- The Guggenheim Museum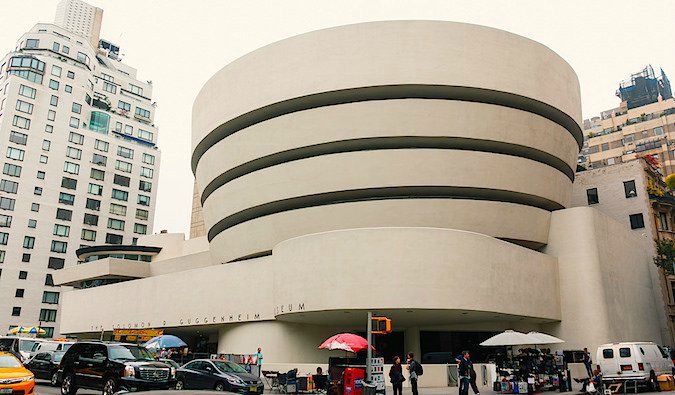 This museum is home to a renowned collection of impressionist, post-impressionist, early modern, and contemporary art. The cylindrical museum (designed by Frank Lloyd Wright) is considered one of the 20th century's most important architectural designs. It's one of my favorite buildings (and museums) in the city. Admission is steep ($22 USD).
Budget tip: Saturday nights (5:45–7:45pm) you can pay what you wish.
1071 5th Avenue, Upper East Side, +1 212 423 3500, guggenheim.org/new-york. Opening hours: Sun–Wed, Fri (10am–5:45pm), Sat (10am–7:45), Thu (closed). The last ticket is issued 30 minutes before closing. Price: $25, discounts for students and seniors, pay what-you-wish Saturdays (5pm–7:45pm).
- The Museum of the City of New York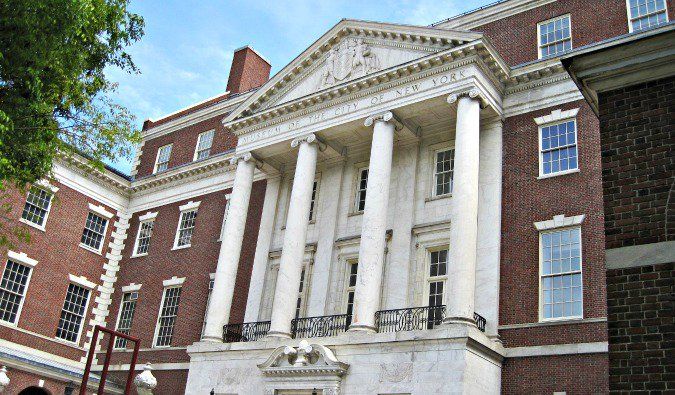 This museum will tell you everything you ever wanted to know about New York City, including its architecture, parks, streets, as well as its people, culture, and various sights. There are multiple rooms that highlight various time periods in NYC history featuring interviews, maps, interactive exhibits, profiles of historical figures, and various artifacts. It's the best history museum in the city. There's a cool exhibit here where you can create the future NYC a la Sim City style. (Great for kids or people who are childlike!)
1220 Fifth Avenue at 103rd St., +1 212-534-1672, mcny.org. Opening hours: Daily (10am-6pm). Price: $18, with discounted rates for students and seniors.
- Broadway Show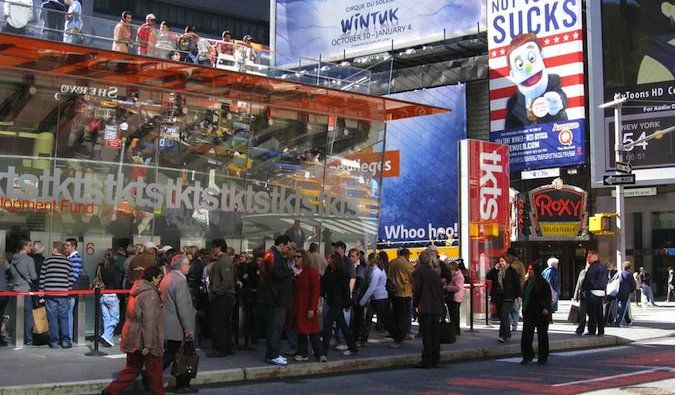 You can't go to New York City, the theater capital of the world, without seeing a show. Current highlights and my favorites include:
The Lion King
The Phantom of the Opera
Wicked
Dear Evan Hansen
Aladdin
Chicago
School of Rock
Come From Away
Hamilton
You can find discounted theater tickets at the TKTS offices around the city (Times Square, South Street Seaport, and downtown Brooklyn) for shows that day. They also have an app where you can see what they offer too!