Capital of The United States of America, Washington D.C.(Formerly known as District of Columbia) is formed using the donated land from neighboring states Virginia and Maryland and is named after Americas first president George Washington.
Washington is of one the very well planned places in the World, Most of the attractions are located around the National Mall which makes navigation very easy for tourists. City offers dozens of tourist attractions and it can be overwhelming to narrow down so here is the list of must visit attractions you should visit when in Washington DC.
United States Capitol:
This significant and architecturally stunning building is the home of the United States Congress. It is a place where laws are written by lawmakers of the nation and over the centuries Capitol has housed meeting chambers of the senates and house of representatives.
As a Art lover, I was captivated by impressive designs of the building than the congress meets and history about the law making. Most striking feature about the Capitol is the stunning interiors, paintings, white painted cast iron Dome and 19.6 feet bronze Statue of Freedom at the top.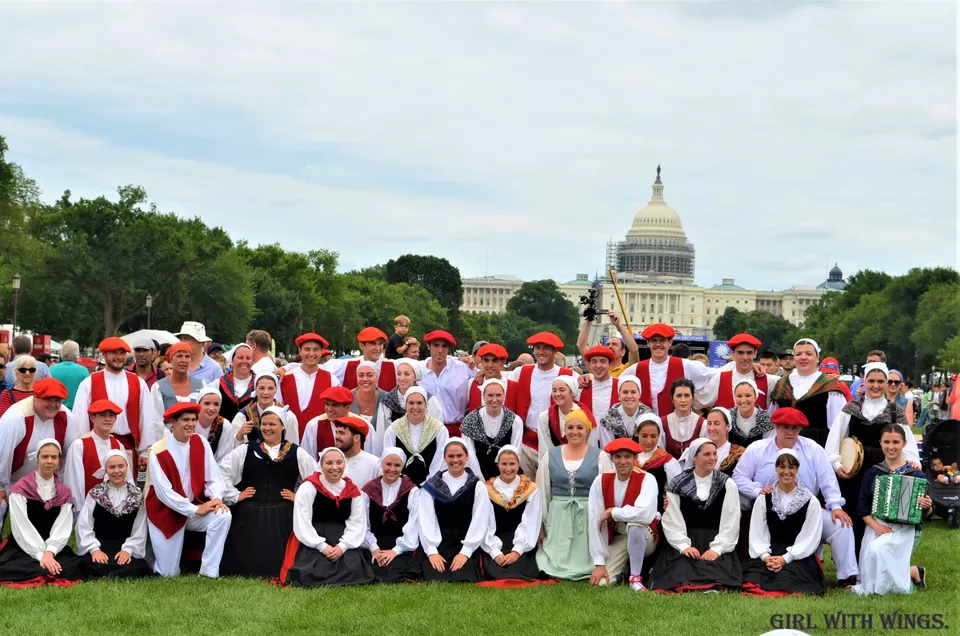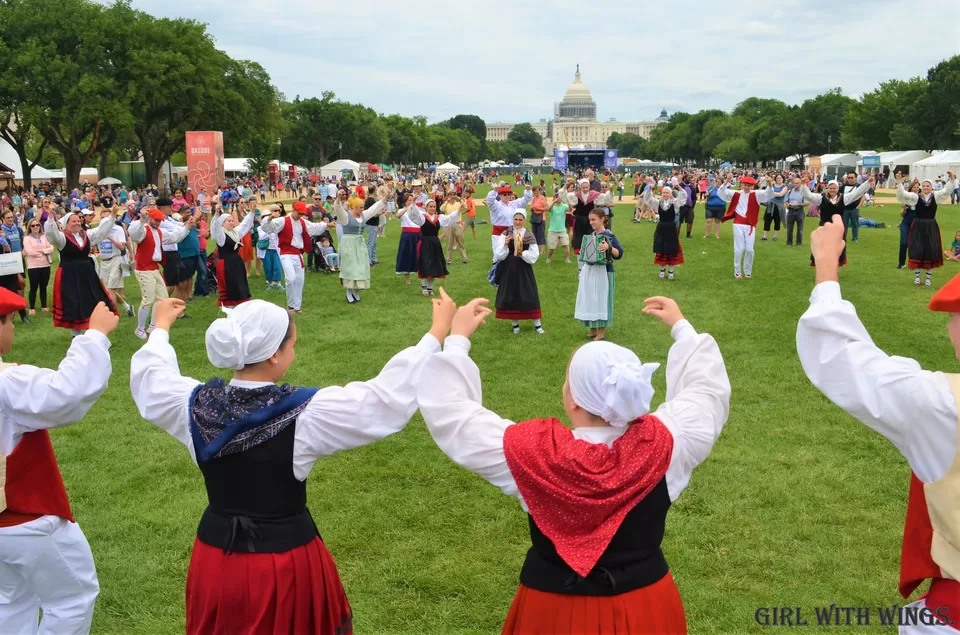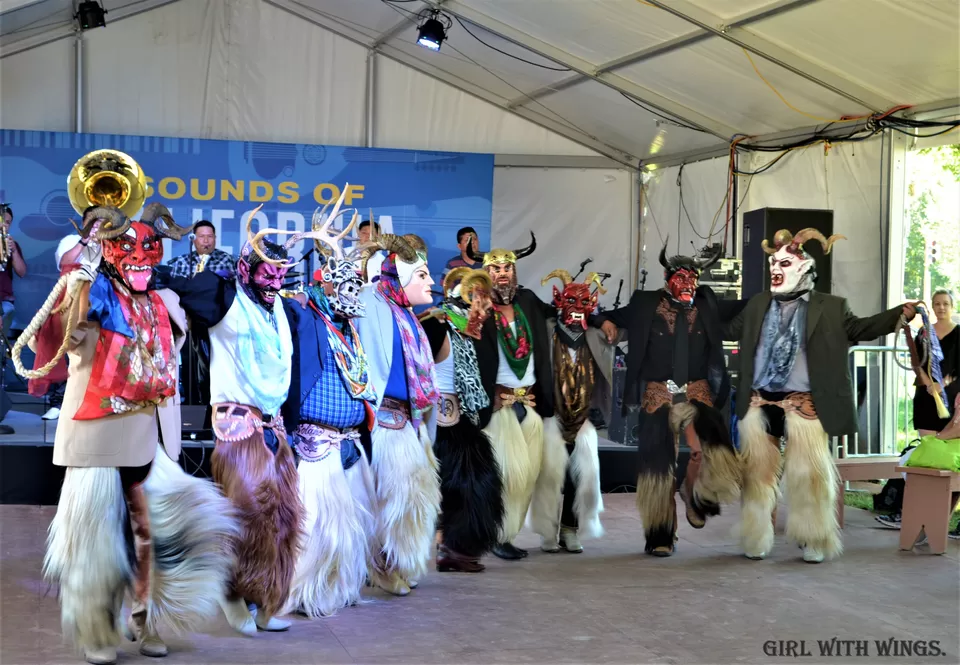 Entry Fee: Free.
Timings: 8:30 a.m – 4:30 p.m(Mon-Sat).
Tip: Plan and make an online reservation well in advance.
White House:
White House is official residence and workplace of country's president. This home of every president of the USA is always in the news through out the world and each decision made in this house is crucial not just for the USA but for the entire world. Inside tour of White House is open for public on first come first serve basis and you need to reserve your spot no less than 21 days in advance. Every tourist of Washington D.C wishes to see and take a picture of this classical building at least from the distance.
Entry Fee: Free.
Timings: 7:30 a.m – 4 p.m.
Washington National Cathedral:
This Noe-Gothic, Cathedral church is one of the largest churches in the United States, it took 83 years to build this artistic church. Just like other monuments in Washington DC this church is filled with artistic details like sculptures, carvings, colored mosaics, metal frames. South side of church is attached to Bishops Garden filled with greenery and fish pond.
Entry Fee: Free for sightseeing.
Timings: 10 a.m - 5 p.m.
Smithsonian National Air and Space Museum:
Smithsonian National Air and Space Museum is popularly known as worlds largest Museum consisting of hundreds of air and spacecrafts. It is home for the original first successful heavier than air powered flight 1903 Wright Brothers Flyer other than that Museum is filled native aircraft's used in World War I and World War II. It is center for research and offers several interactive and educational exhibits to get an insight of how things fly, how jet engines work etc, orbits, space discovery and more. Irrespective of age, If you or your kid is into aviation stuff then this place is all you need.
Entry Fee: Free.
Timings: 10 a.m - 5:30 p.m.
Lincoln Memorial:
It is a monument built to honor the impact of a former(16th) President of The United States of America Abraham Lincoln, As you walk/drive towards Lincoln memorial you will realize Lincoln Memorial is located at the end of the National Mall.It is a building in the form of Greek Doric temple containing 19 foot seated marble sculpture of Abraham Lincoln. Memorial`s Wall is surrounded by 36 columns depicting 36 states existed during Lincolns death.
When i visited Washington D.C for the first time i was focused only on avoiding the crowd and taking a picture of Lincolns statue, Only at my second visit i was able to Find Martin Luther's engraving, understand the historical architecture details of Lincoln Memorial and appreciate the view from the stairs of Lincoln Memorial.
Entry Fee: Free.
Timings: Open 24 Hours.
The Washington Monument:
Washington Monument is the tallest(555 foot) freestanding all stone structure in the world. When you carefully stare Washington Monument you will notice color changes and that is because the construction was put to halt couple of times for years due to political and funds issues. Monument is surrounded by 50 American flags representing 50 states of America. You can take elevator to reach the very top of the monument enjoy the view and make your way down whenever you are done.
Entry Fee: Free.
Timings: 9 a.m - 5 p.m.
Thomas Jefferson Memorial:
It is a presidential memorial dedicated to Thomas Jefferson. 19 Foot bronze statue of Thomas Jefferson is located at the center of the Dome building, located by columns and circular shaped marble steps. Memorial Building is Surrounded by water, National Malls Tidal Basin(Large body of water bordered by Washington DC`s Cherry Blossom).
Entry Fee: Free.
Timings: Open 24 hours.
National World War II Memorial:
It is a Memorial dedicated to Americans who served as a part of armed forces during World War II and sacrificed their life for the country. As you walk through the memorial, You will be welcomed by the fountain surrounded by 56 tall granite arranged in semi circle order and these tall granite symbolizes unity among 48 states, District of Columbia and 7 federal territories.
Freedom wall, northern and southern arch, pool every thing has a meaning and it is built very artfully. After getting an insight about the memorial you can sit by the pool and relax for a while before heading towards the next spot.
Entry Fee: Free.
Timings: 9:30 a.m - 10 p.m.
Supreme Court of United States:
Just like any other Supreme Courts in the world, It is open for public. You can tour the court and also attend free lectures about the history of the building and If there is any session and you are early then you can reserve a spot for yourself and watch case being argued.
Entry Fee: Free.
Timings: 9:00 a.m. to 4:30 p.m(Mon-Fri).
Tidal Basin:
It is 107 acre and 10 feet deep reservoir between Washington Channel and Potomac River. Several monuments and memorials that are worth seeing are located around the Tidal Basin and during spring, you get to see beautiful white-pink cherry blossoms around Tidal Basin.
I got a chance to witness cherry blossoms around tidal basin along with a group of friends during last spring and i thoroughly enjoyed the view, weather, reflection of memorial and cherry blossom on Tidal Basin waters.
Entry Fee: Free
Timings: Open 24 hours.
You still have time after covering the places above?? then go visit a National Zoo, Botanical Garden, Spy Museum, Newseum, Library of congress, Korean War Veterans Museum, Museum of African Art.