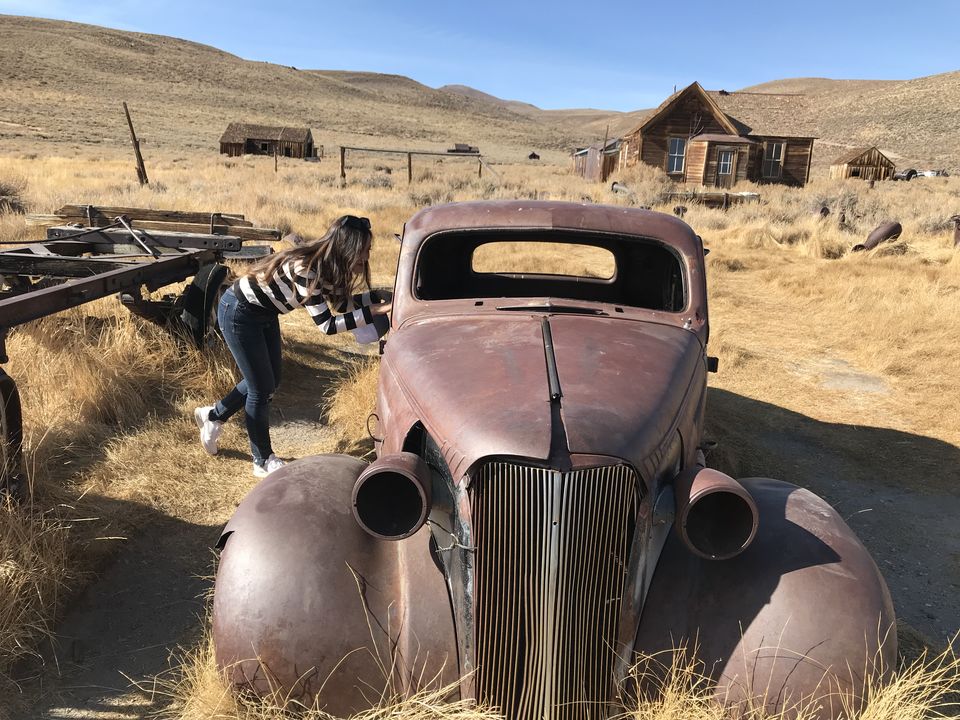 Firstly, you can use your Indian driving license to rent a car in the U.S. You do not need to apply for an international driving license.. which is fab. You just need to have a credit card and a valid passport.
California is a large state so you have to keep in mind it is not possible to cover the whole state in 1 trip, unless you spend a month. Plan your destinations- Places you want to visit, things you want to do, restaurants you want to eat at etc. Map your routing- I always look at a maximum 4 hrs drive per day. More than that is to hectic during a holiday. Also, its important to experience, enjoy and relax. Shortlist your hotels and book them online- always check reviews, I also like to check Instagram tags. The hotels I stayed at Millennium Biltmore in Los Angeles (if you're into spooky & haunted you're in for a treat... not me I was not), Westin Monache Resort in Mammoth Lakes or you can opt for vacation rentals, Forest Suites Resort at Heavenly in South Lake Tahoe (although i prefer the Beach Retreat & Lodge, Meritage at Napa and Axiom in San Francisco (it's next to Sephora and Market street so perfect for me. Research on activities and attractions in each stop so you don't miss the must do's and the must see's. Being active on social media helps, i have a whole bunch of places i want to eat at, museums or attractions i want to visit, activities I'd like to include. Pre- book a car- Hertz, Alamo, Avis, Budget etc. are all available in California Research a little on road rules and tipping if it's your first trip to the U.S. Also remember- California is known for great food & wine, attractions and fabulous outdoor. So when in California - experience like a local.
Major Airports to get in and out of - LAX in Los Angeles (southern California), SFO in San Francisco (Northern California), SAN in San Diego (Southern California) will be the most convenient.
STOP 1: Los Angeles
is full of mural art and sculptures. Its so pretty everywhere. That's just me goofing around in Santa Monica beach- LA.Must do: Universal Studios Hollywood (If you did'nt know, this is the original and the only live working movie studio till date (you will need a day), Warner Bros. Studio tour (3 Hrs and if you are a fan of f.r.i.e.n.d.s it was filmed here, so was Big Bang theory... I saw Leonard during my tour here), Peterson Automotive museum, Santa Monica pier and beach, Venice beach, LACMA (you've seen those lights installations all over instagram, Original Farmers market & The Grove, Starline hop on hop off tour, Guided hike of Hollywood hills, Griffith observatory at sunset (it's free), The Broad Museum, Watch a game at staples center or a concert, Helicopter tour.. to name a few.
Stop 2: Mammoth Lakes
Their is a direct flight from LAX, however Alaska Airlines decided to cancel our flight last minute so we drove over 6 hrs to Mammoth Lakes (which was actually fun...we stopped at Bishop town for Chinese dinner.Pic: Eggs Benedict for breakfast at Westin Monache Resort.Must do: Spend time at the village, Skiing and snow boarding during the winter months. Enroute to South Lake Tahoe make a stop by June lake loop, Ghost Town of Bodie and Mono Lake.
"The mountains are calling.." John Muir
Stop 3: South Lake Tahoe
This is a picture I took long ago when i first went to South Lake Tahoe... Sooo beautiful.Must do: Heavenly Gondola, Emerald bay cruise, hiking, biking, skiing & snowboarding during the winter months.
Stop 4: Napa Wine Country
There's nothing better than fine wine, vineyards, yellow mustard gardens, fresh air and great food.Must do: Wine & food pairing, Hot air ballooning at sunrise, biking around town, Oxbow market and if time permits do visit the Armstrong Redwood State National Park. Sonoma wine country is next door and is a haven for outdoor adventure... you can zipline across the tallest trees in the world.
Stop 5: San Francisco
San Francisco has my heart, I love the city.❤ Must do: Hmmm... there is so much to do so I'm just going to rant out here- Cal Academy, Aquarium by the bay, SFMOMA (if you like Art), guided mural walking tour, guided food tour, biking , Go Cars (you need to have a valid licence), San Francisco Dungeon, Alcatraz island (you have to book way ahead as tickets are hard to get), Museum of ice cream (the first permanent exhibit), there is also Candytopia (i'm going to try next time), Beach Blanket Babylon (longest running musical revue in the world, caberet style really funny show for adults only), Fisherman's Wharf & Pier 39, Golden Gate Bridge, Japanese Tea Garden, Hornblower dinner cruise, Red and white bay cruise during the day, Helicopter tour (30 mins and takes you under the Golden gate bridge.. super cool)........and don't forget food is hella amazing - try some of the restaurants featured in the San Francisco Michelin guide
Well, hope my itinerary helps you plan... if you have questions, do feel free to message :). Have a Happy Holiday.
Read the whole post here. It doesn't import the whole blog post.