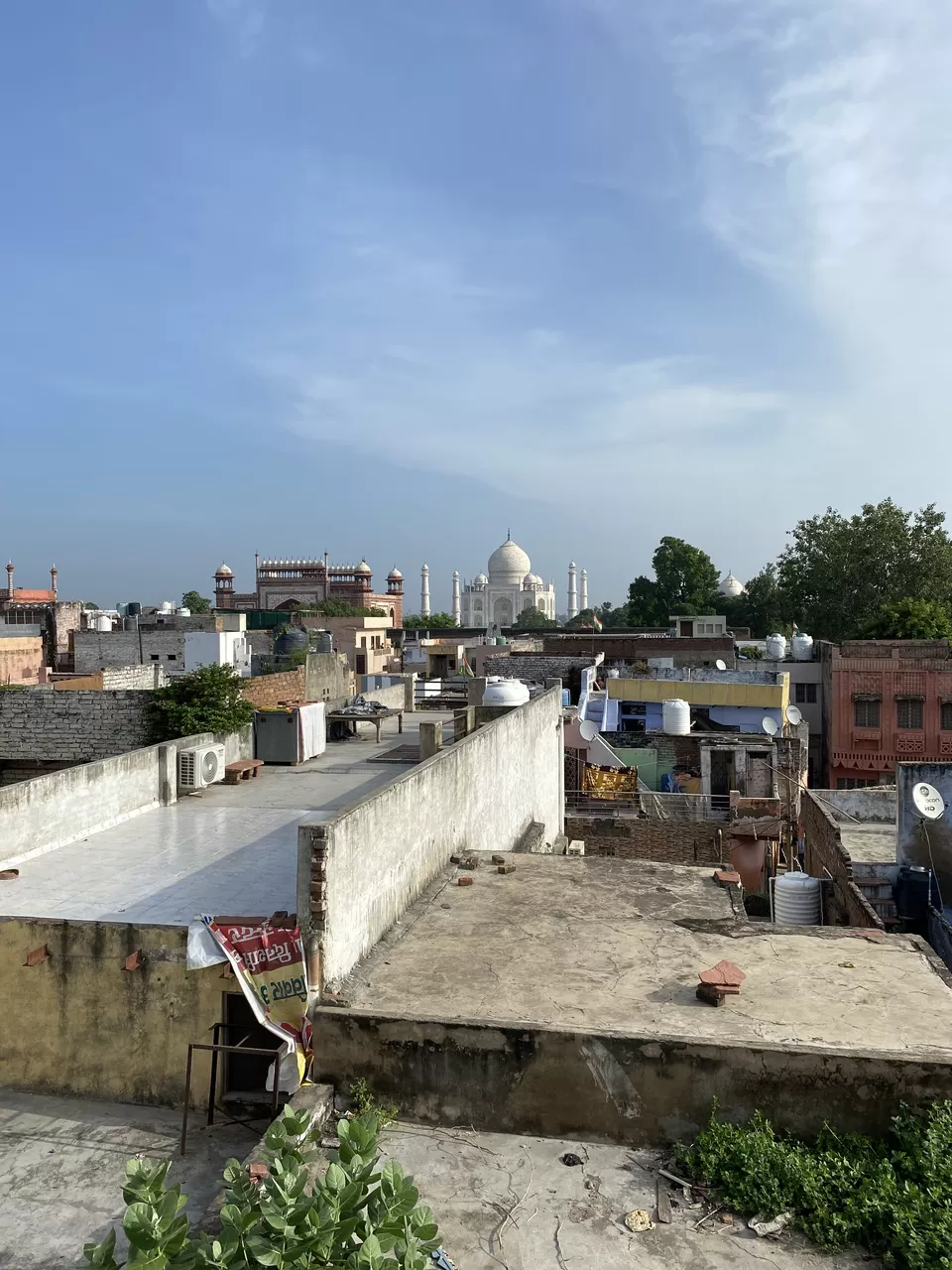 Who wouldn't want to wake up to an amazing view of Taj Mahal. I have found you a budget friendly stay with a dream view!
Joey's Hostel in the Taj Ganj district of Agra, is just 5 minutes walk away from the Taj Mahal and their rooftop terrace offers spectacular views of the Taj and all other aspects to make your stay memorable!
The place is warm and welcomes all types of guests. They have dorms for backpackers as well as private rooms of different sizes. It is also pet friendly.
They have an in house café to let you sit back on the terrace and create memories while sharing a beer with other travelers. The café has nice menu including continental and north Indian food. The taste of the food is amazing and kitchen is open throughout the day for the guests.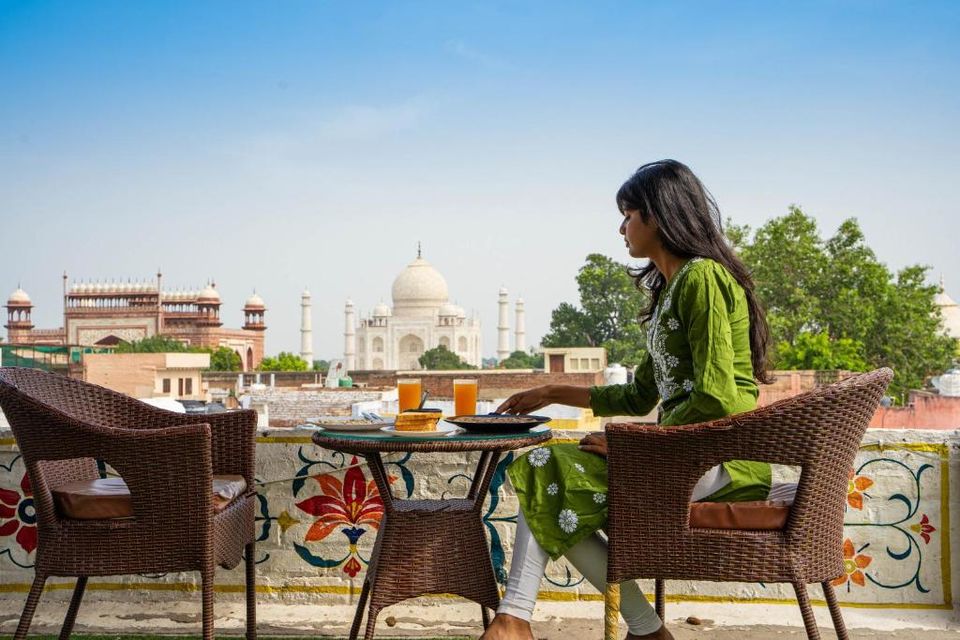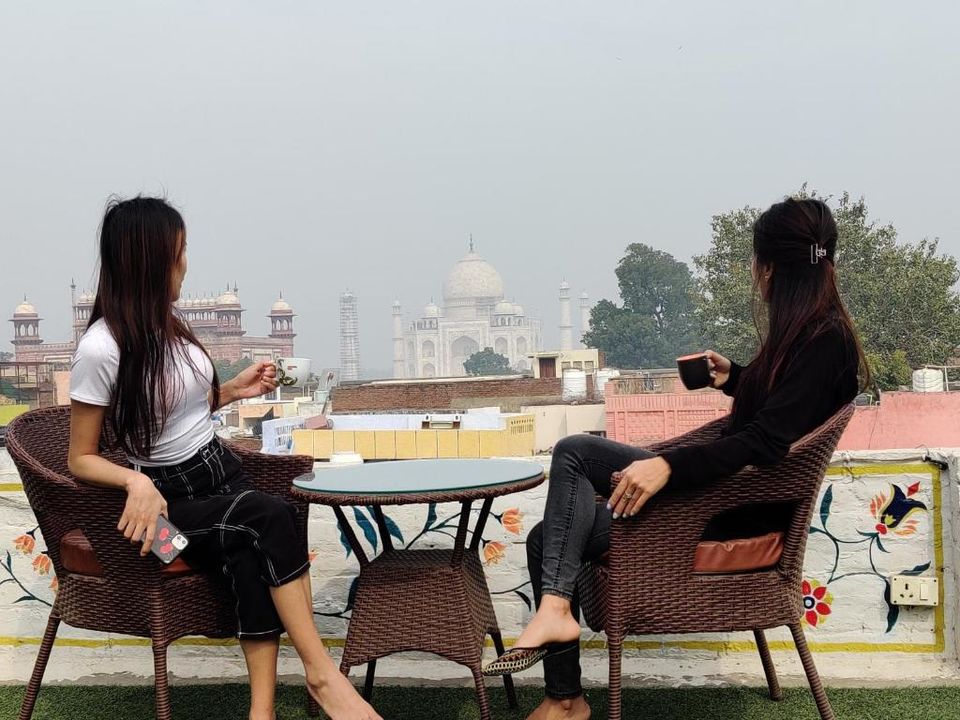 What They Have?
Joey's Hostel Agra features air-conditioned rooms with running hot water for 24-hours. Among the facilities at this property are room service and a shared lounge, along with free WiFi throughout the property. The accommodation offers a 24-hour front desk, common area and currency exchange for foreigner guests.
At the hostel, every room has a wardrobe. The units feature a TV, a private bathroom, a hairdryer and bed linen.
The staff of the hostel is knowledgeable, English speaking and very attentive. You can ask for anything and it will be done in a moment!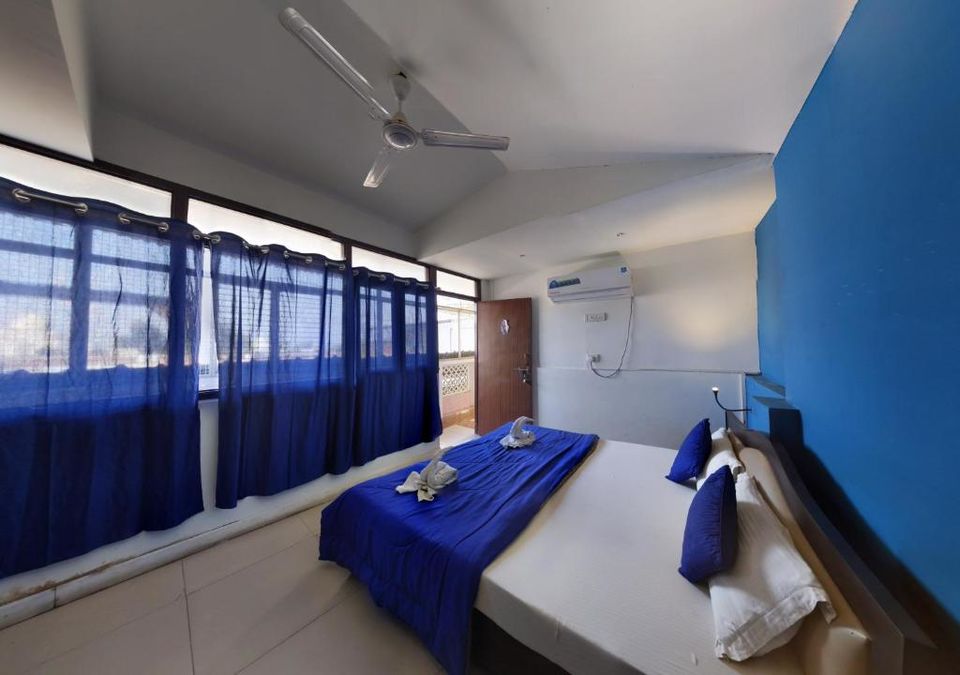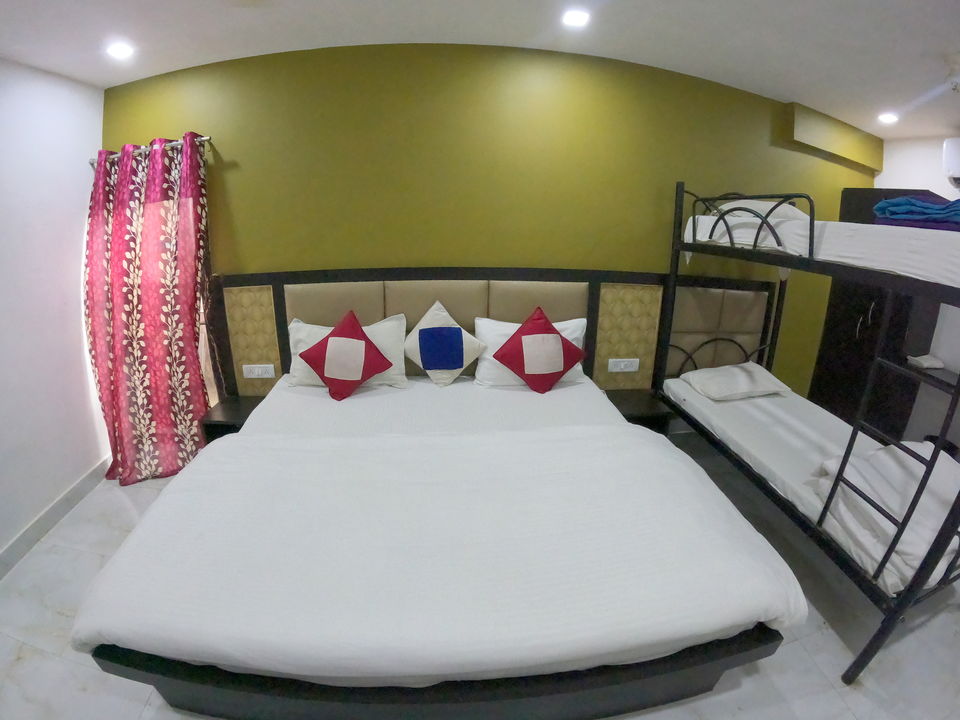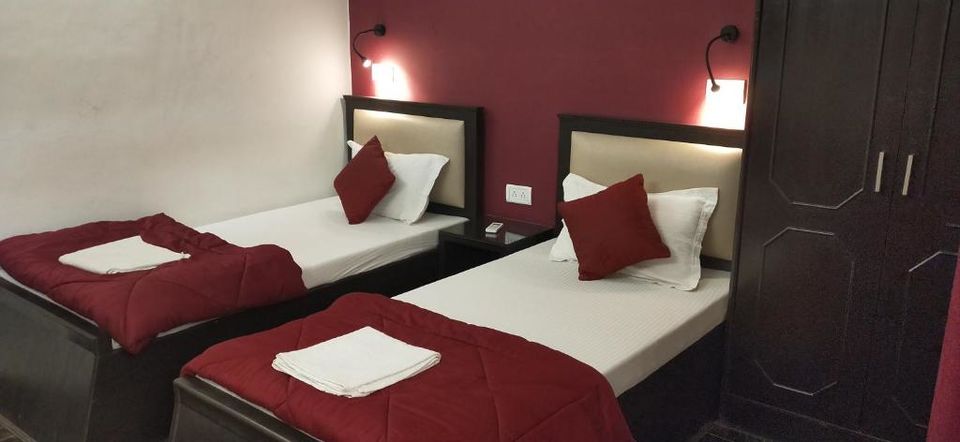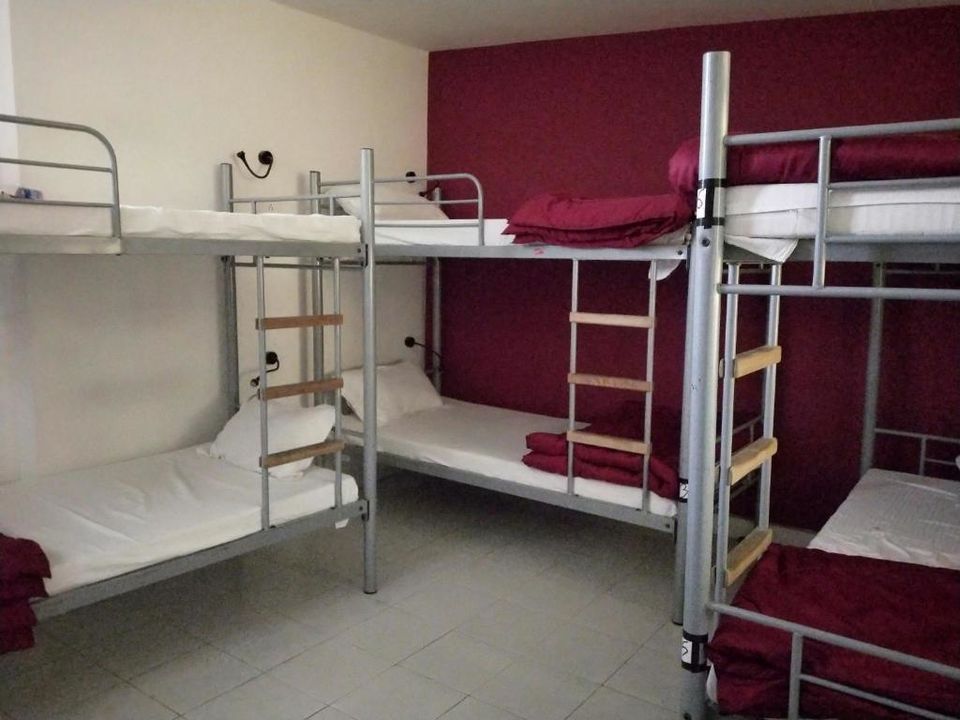 Vibe Check
Take a look at some more super cool property pictures from inside!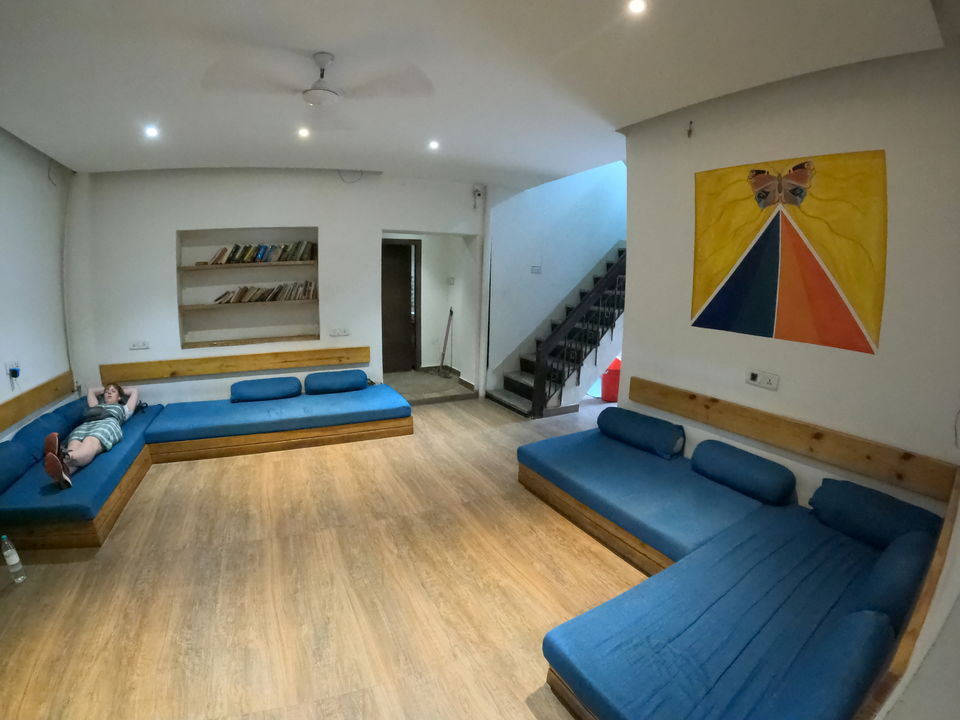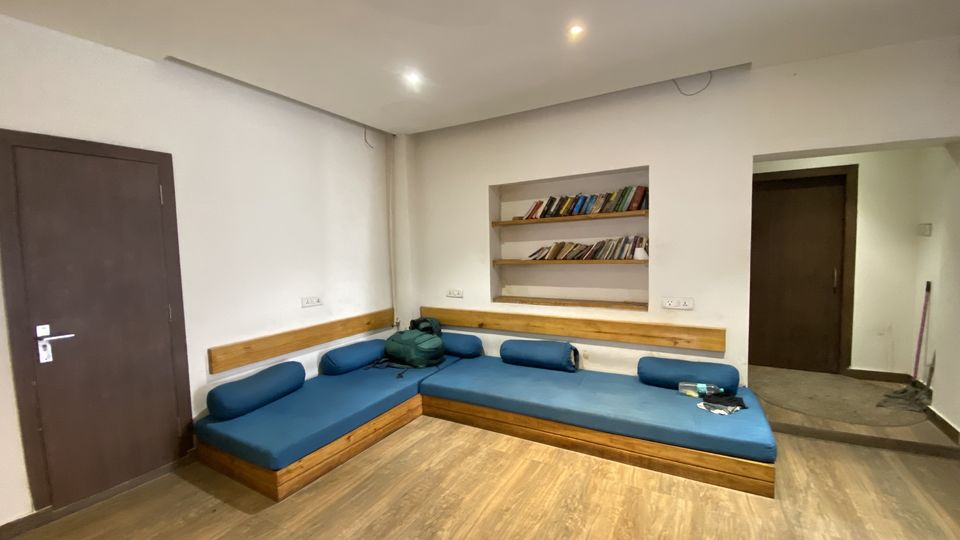 What to Offer?
- The in house café offers breakfast buffet which includes both American and Indian breakfast menus. They also offer rooftop bar and smoking zone where you can chill with your friends.
- Barbecue or birthday cakes can be arranged as per the requirement.
- They have indoor games like Darts, Cards, etc so you can play with your friends or kids and enjoy time at the common area of the hostel.
- They also have walking tours where staff members will take you around the places and let you explore the amazing history of the Agra city. The hostel staff is so helpful that they will tell all the deets you will need about places in the city and how to reach there. Just confirm the auto prices in the hostel before you leave so that you won't end up paying more.
- Luggage drop is allowed near the office area where you can put your luggage after checkout time and still will be able to wander in the city without any hustle.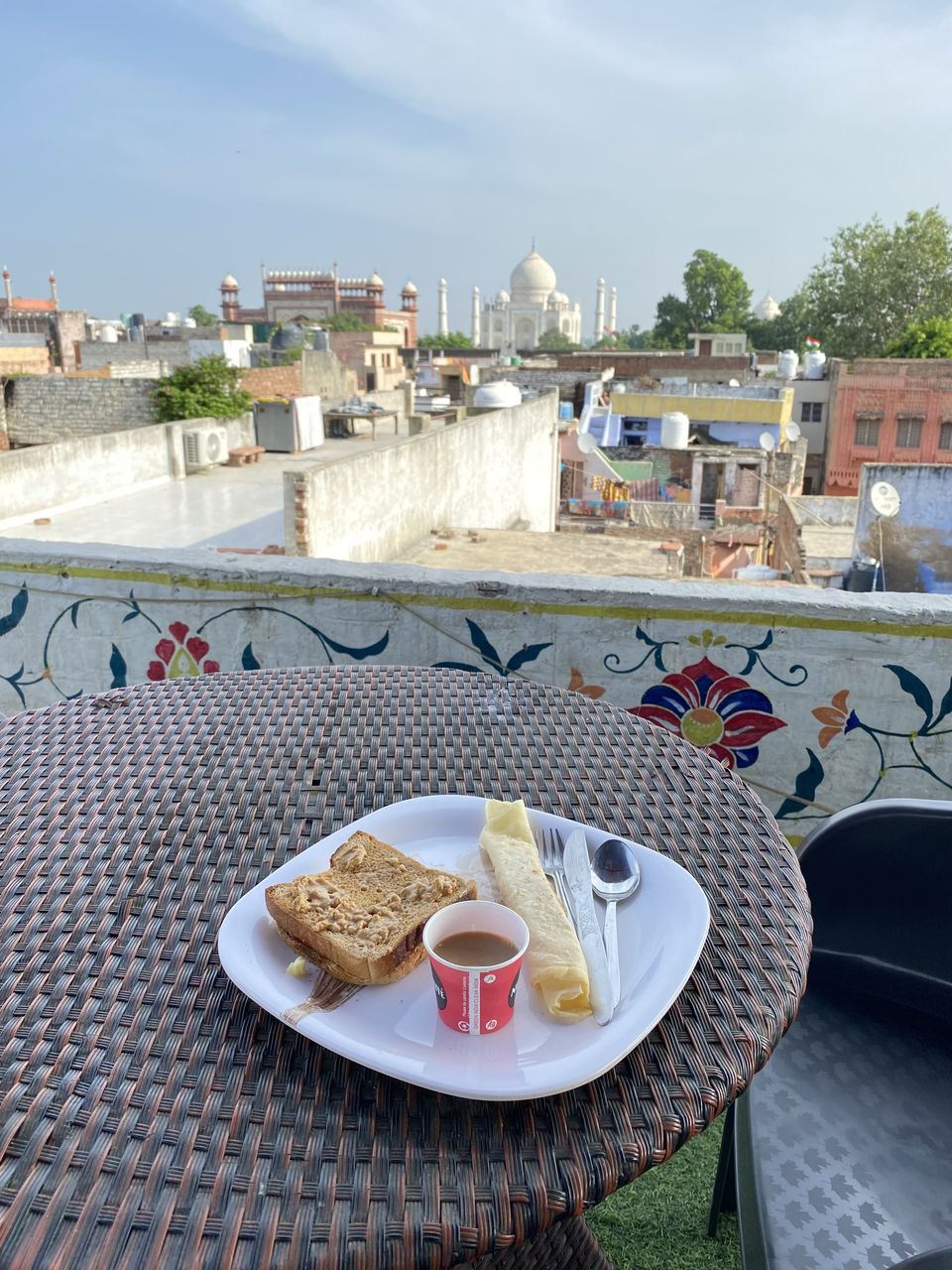 Ideal For
This hostel is ideal for couples, family, group of friends and even for solo travelers. You will meet many foreign travelers here and a great place to make new friends!
They have different sizes of dorm rooms and can host 2-4 people in a private room. It is well connected to main attractions of Agra and very ideal place to spend quality time with your family and friends.
What's Nearby?
Taj Mahal - 300 m
Mehtab Baug - 7.3 kms
Moti Masjid - 3.9 kms
Agra Fort - 4.1 kms
Tomb of Itimad-ud-Daulah - 5.8 kms
Tomb of Akbar - 15 kms
Jama Masjid - 3.8 kms
Mankameshwar Temple - 3.1 kms
Chini Ka Rauza - 3.7 kms
Agra Cantonment - 5.4 kms
Akbar's Tomb - 10.8 kms
Tripoto's Secrete Tip
There is a place on the banks of the river Yamuna where you can sit and enjoy view of the Taj & river at the time of sunset. The name of place is kept hidden on purpose but you can ask to anyone at the hostel and they will take you to the place.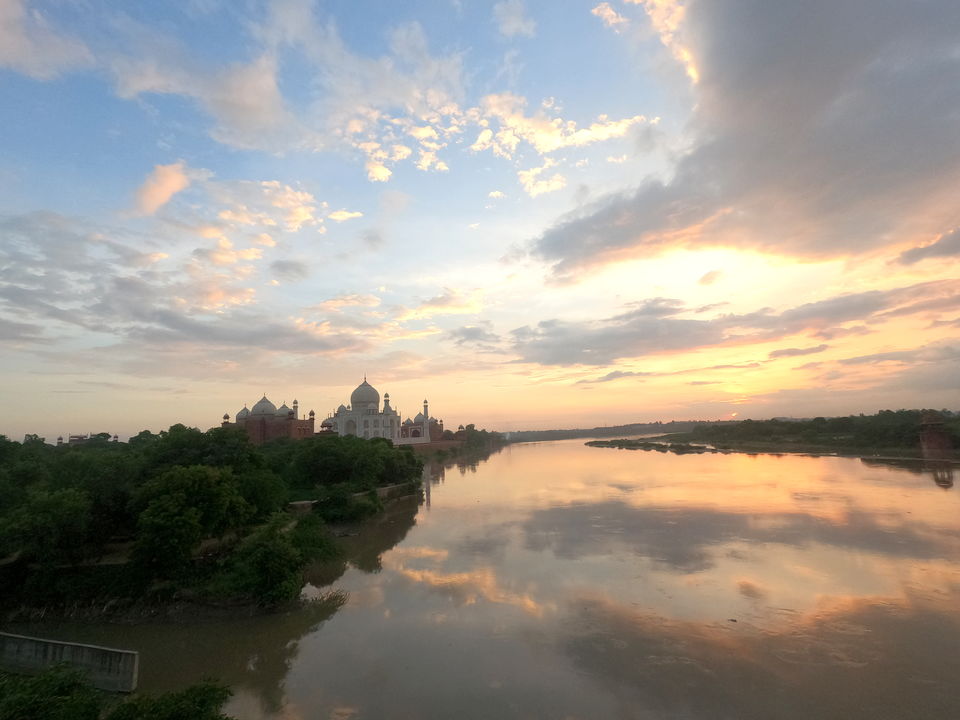 Public Transport
Well this is India and Public transport is so cheap and accessible to everywhere in Agra too. The nearest airport is Agra Airport which is 9.2 kms from hostel and nearest railway station is Agra Cantt railway station (5.9 kms). You can take an auto to hostel from railway station which will cost you ₹100 per ride.
All the main attractions in the city are nearby to hostel and you can take an auto to everywhere. Don't forget to use your bargain skills before you book an auto 😛.
Restaurants/ Cafes
There are some amazing restaurants and cafes which has nice view of Taj Mahal. Restaurants such as Taj Terrace, Moon Terrace and Saniya Palace have cozy ambiance and are perfect for romantic dates. You can also visit Cafe Chhat, Joney's Place, Bob Marley Cafe or Cafe Palm Burj to chill out and have good time.
Best Time to Visit
Agra is a delight to visit at any time of the year. Considering the number of travelers visit Agra every year it is advised to book an entry ticket online in advance and visit all the monuments early in the morning.
Cost
Joey's Hostel has 4 bed dorms, 6 bed dorms and 8 bed dorms where a bed in a dorm starts from ₹300. Private rooms starts from ₹1300 where as a room with Taj Mahal view starts with ₹2500. A free breakfast buffet is included in a Taj view room but for other bookings you can add addition breakfast at just ₹200. So reasonable, isn't it?
Prices might vary a little on weekends or in holiday season.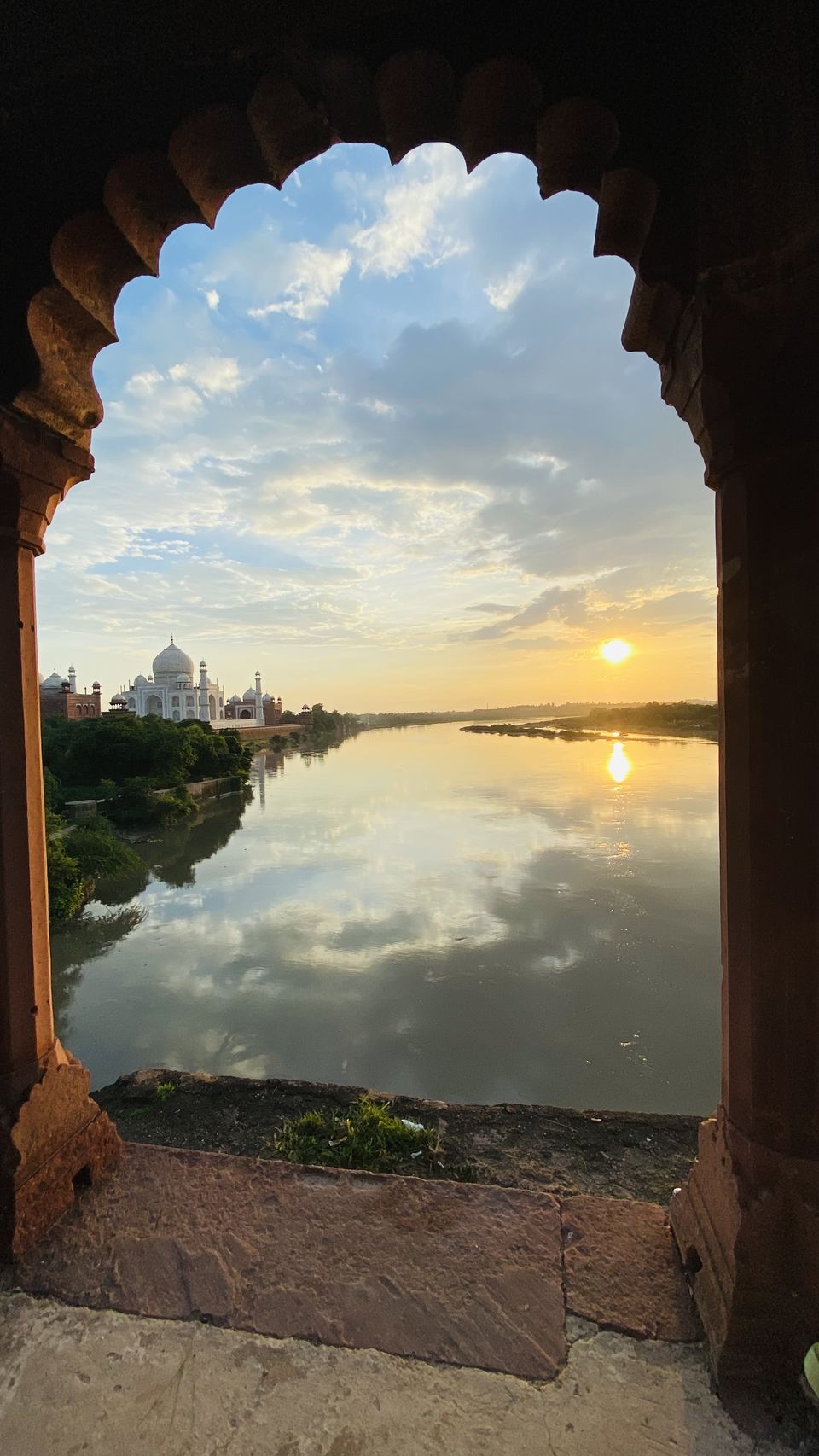 Book Here
Click here to follow me on Instagram, where I share snippets of my travel-tales.
Ready to travel for free? Earn credits and redeem them on Tripoto's weekend getaways, Mindful Retreats, hotel stays and vacation packages.