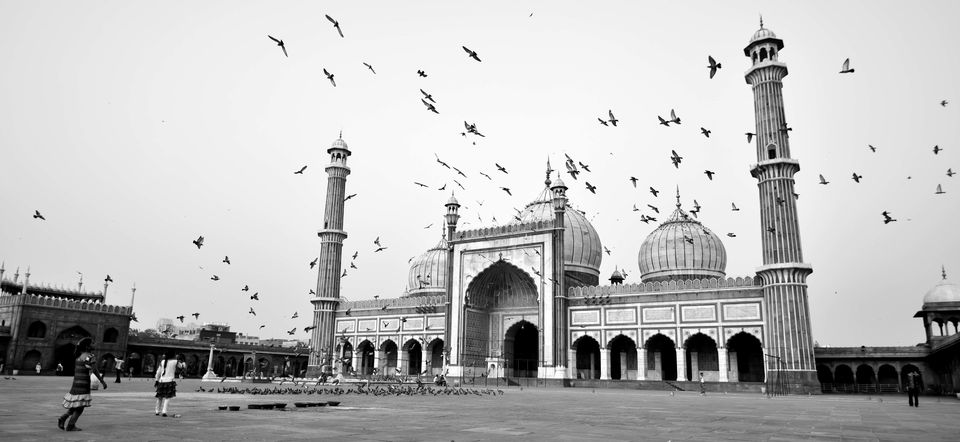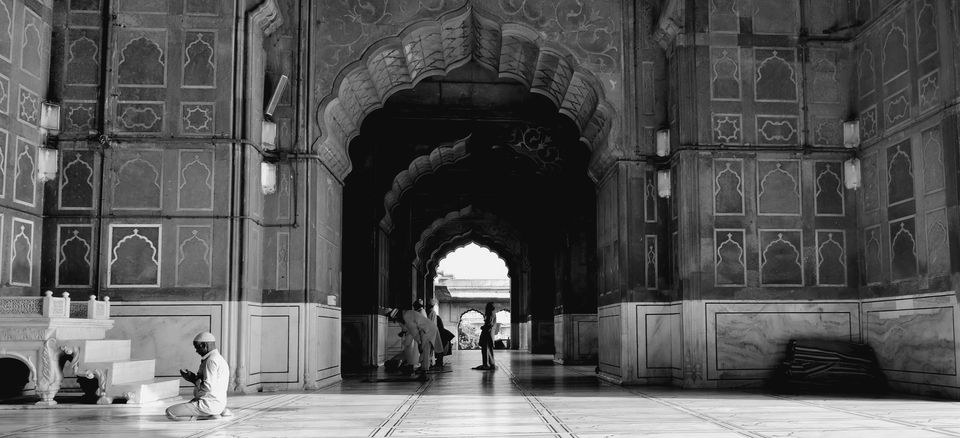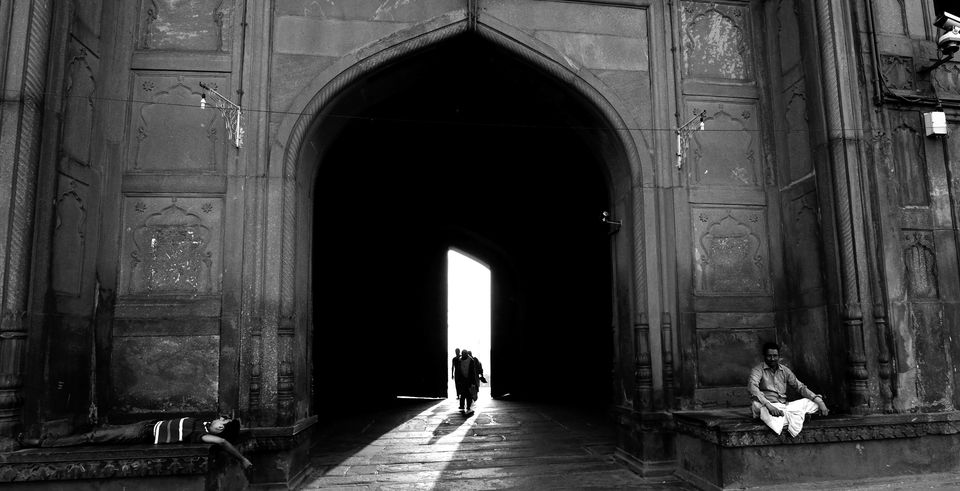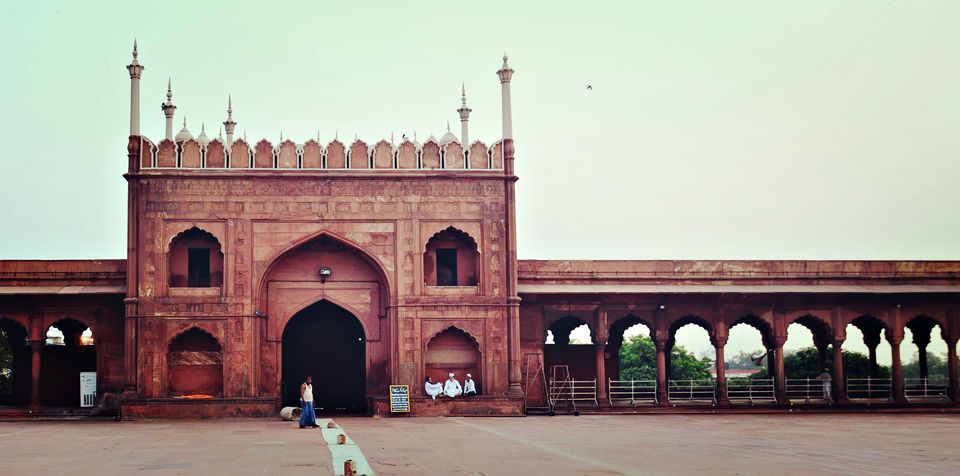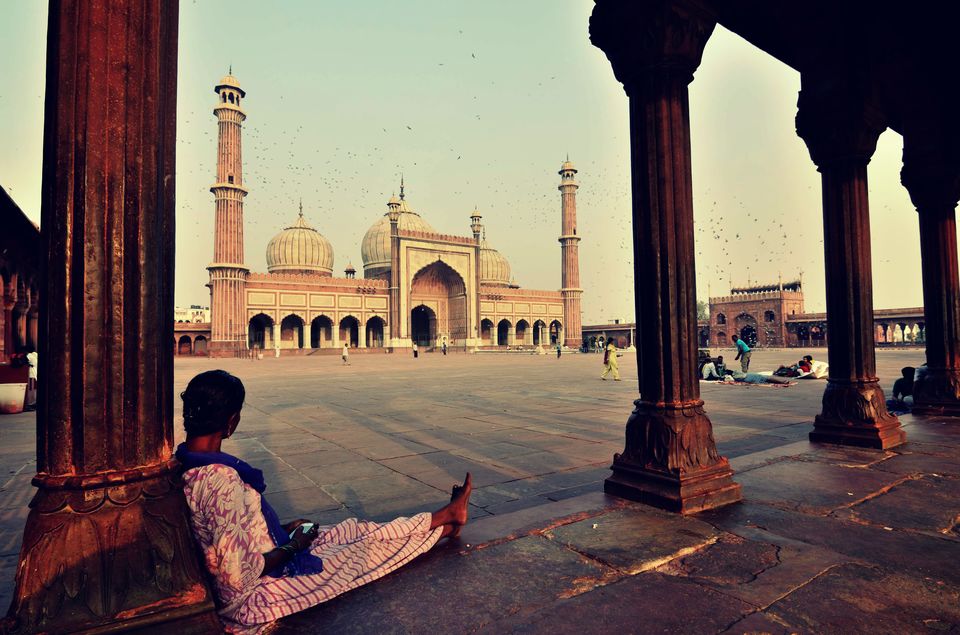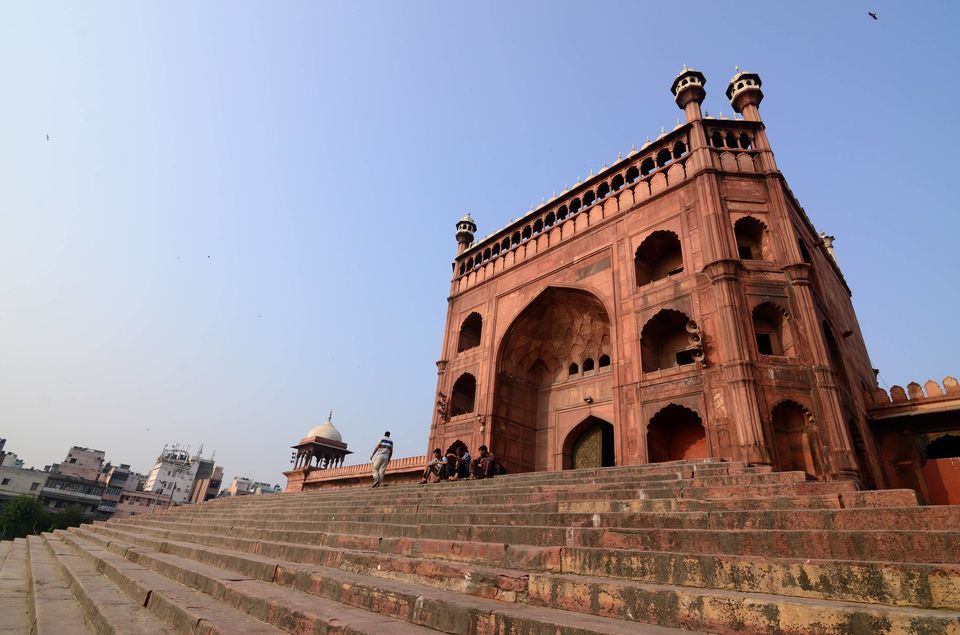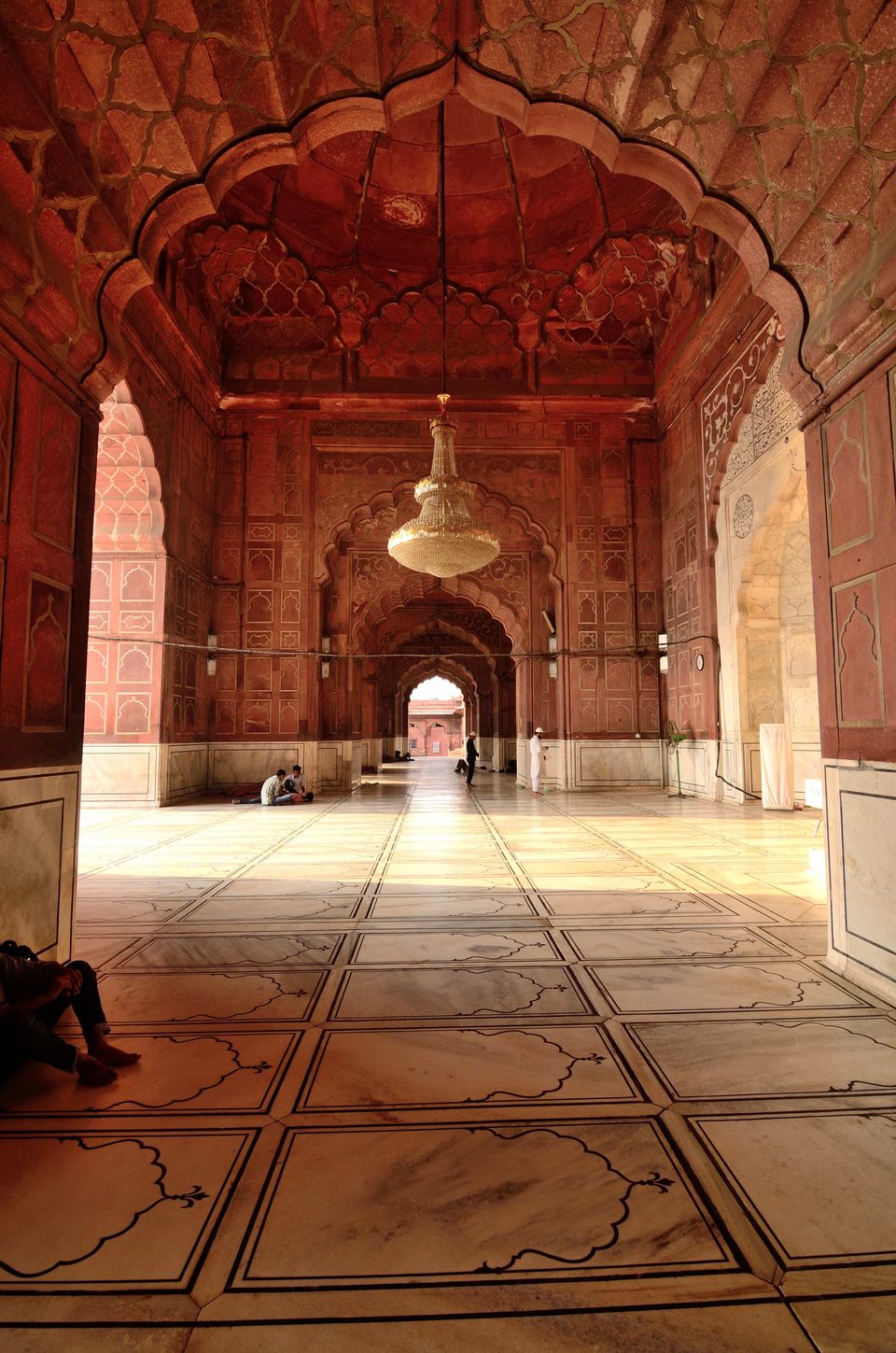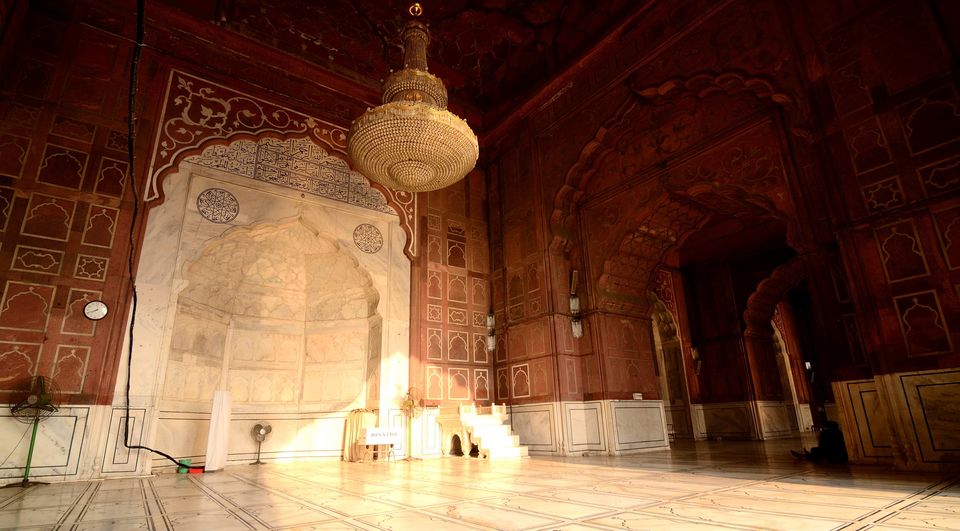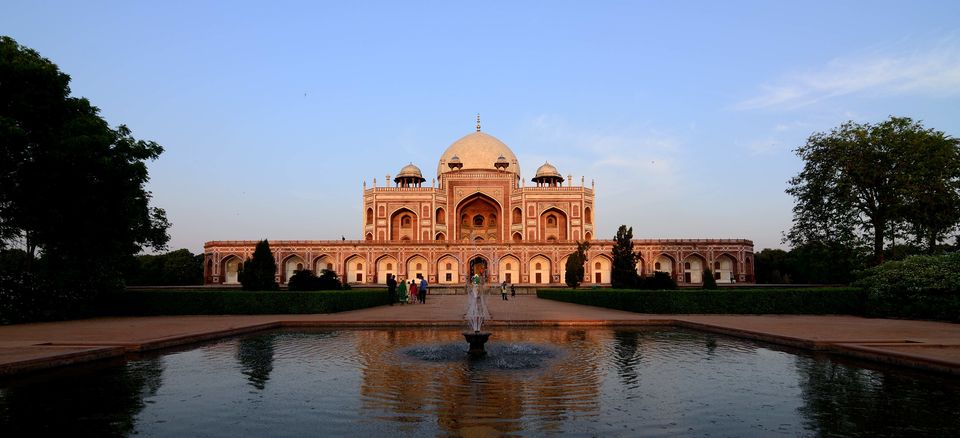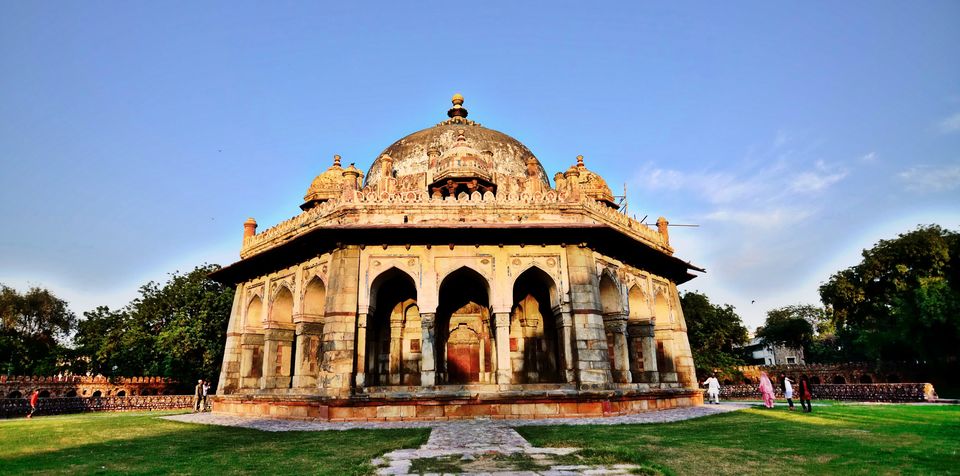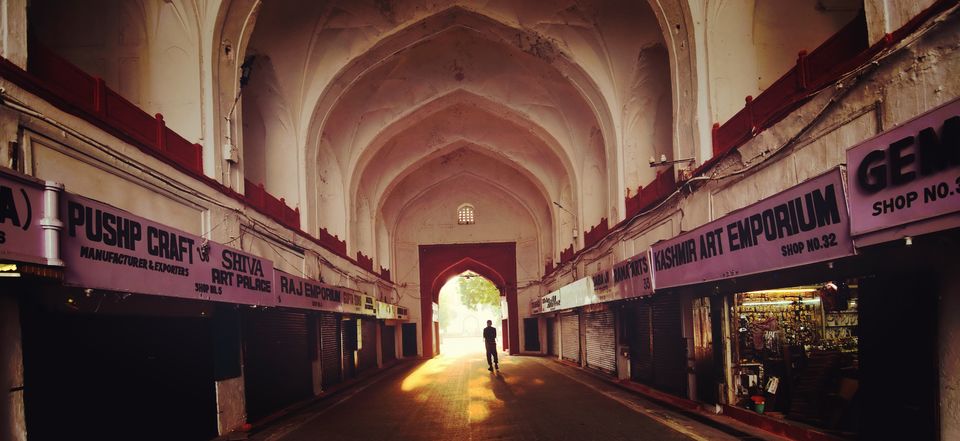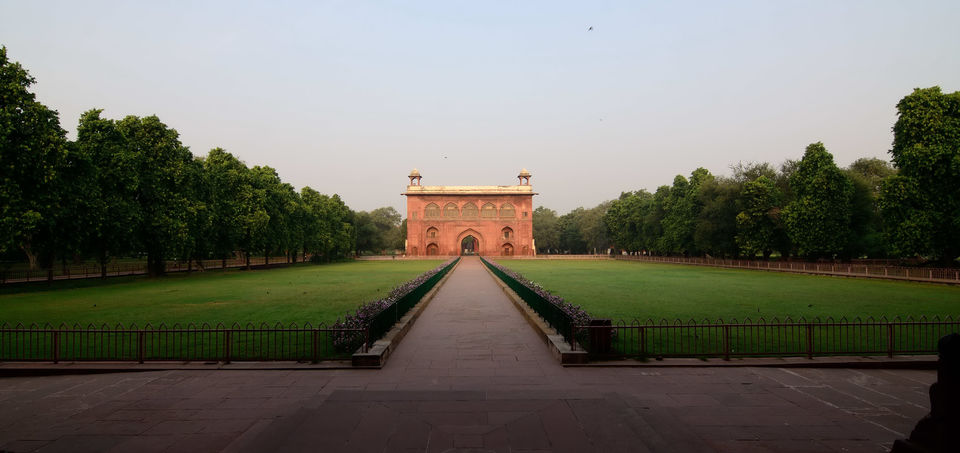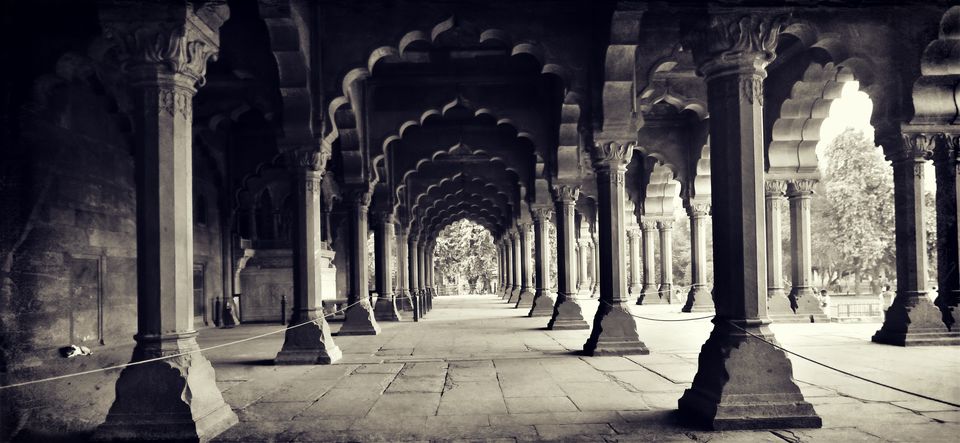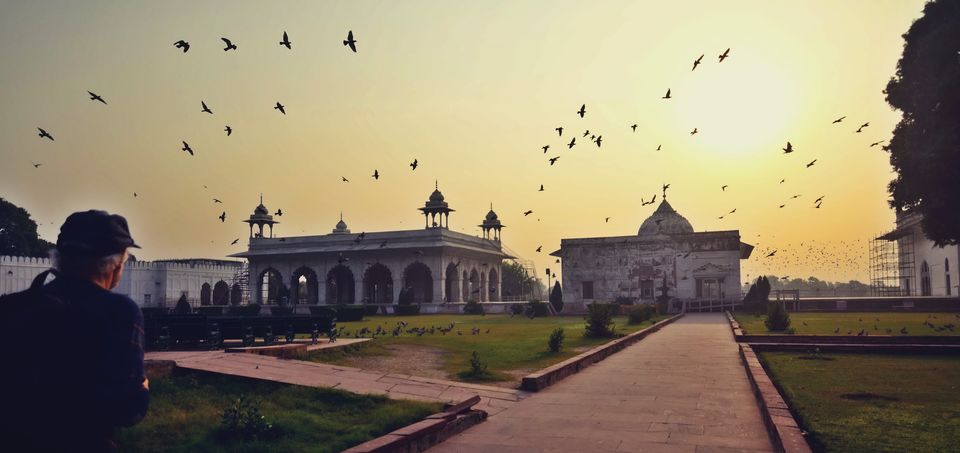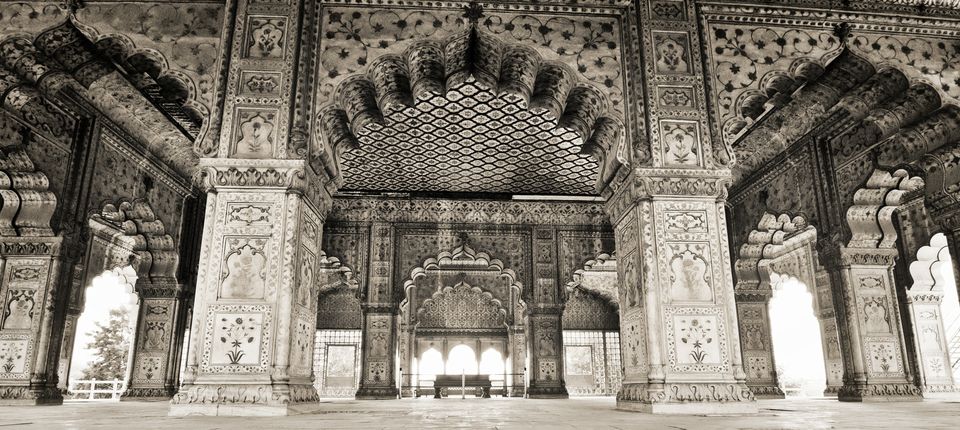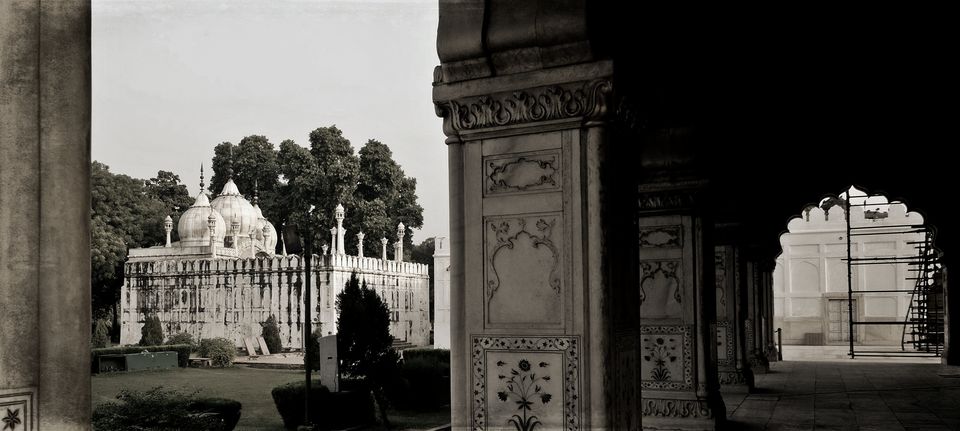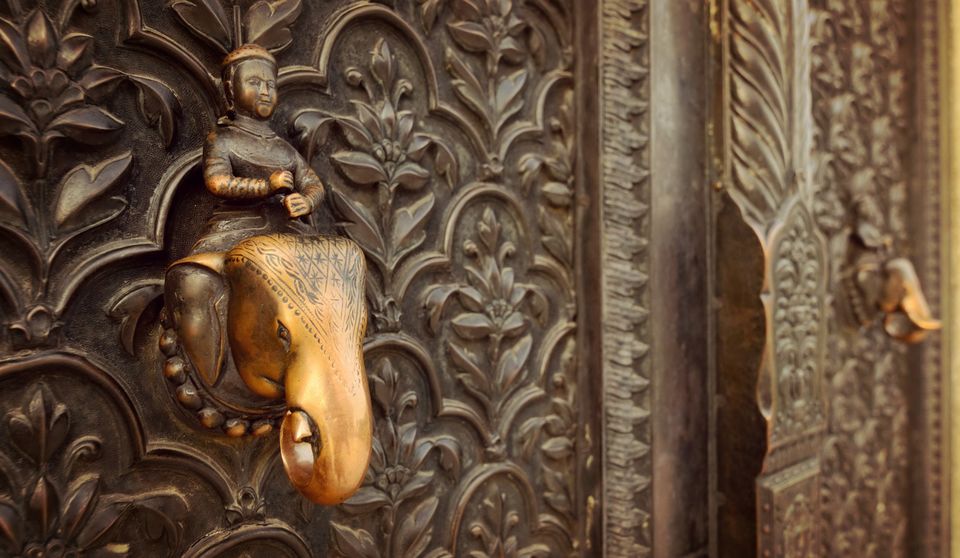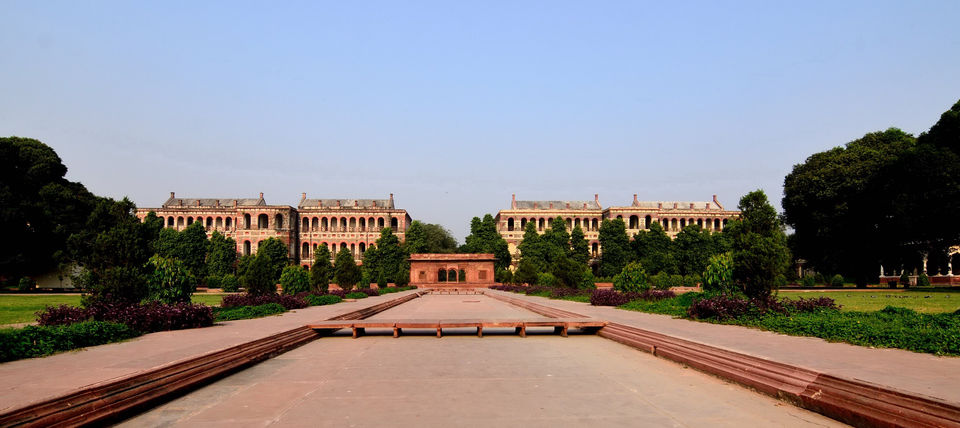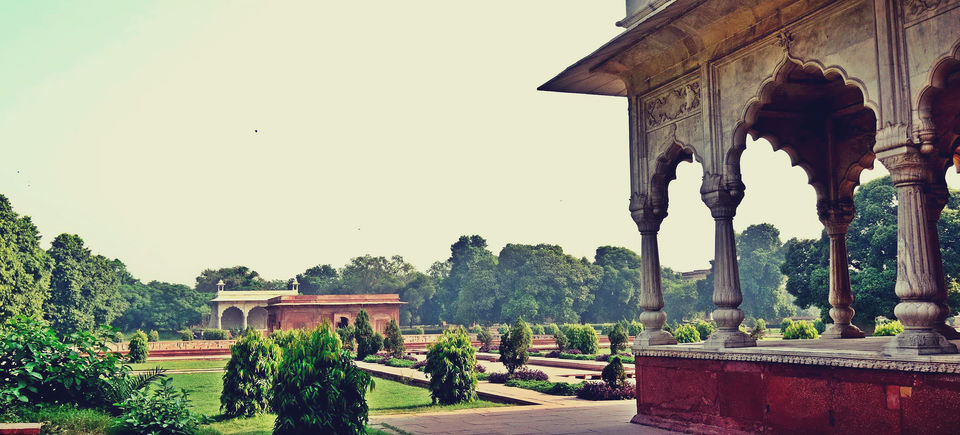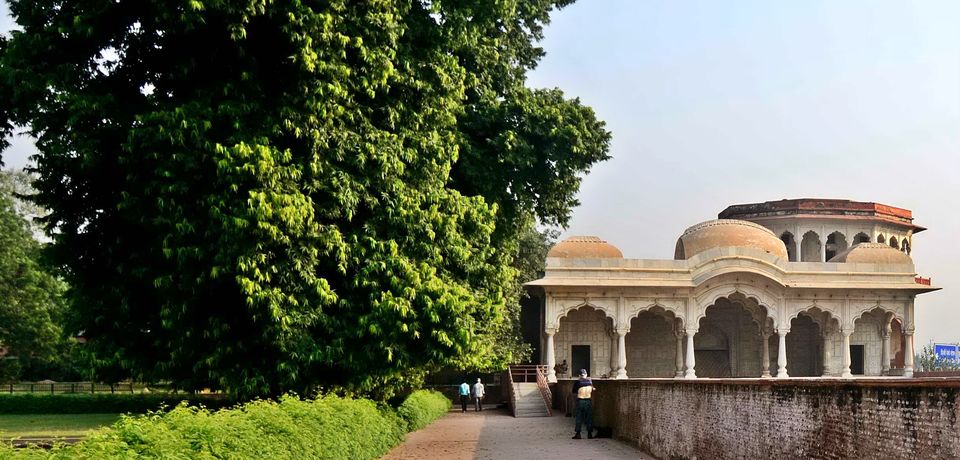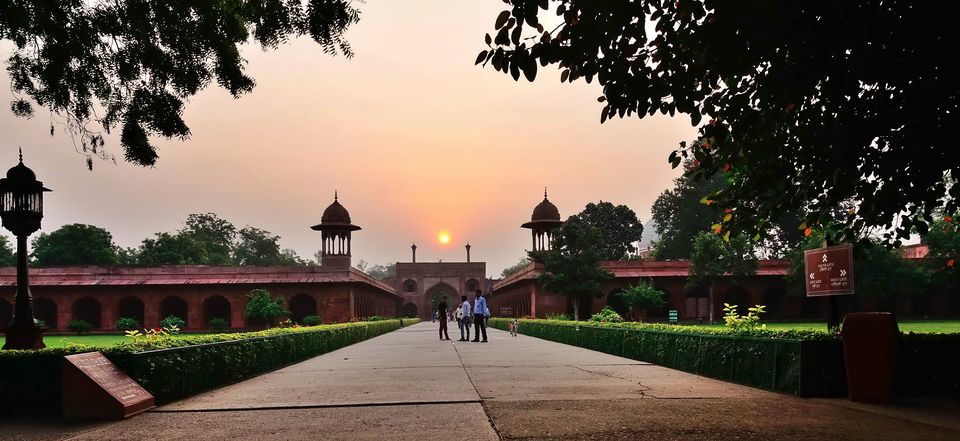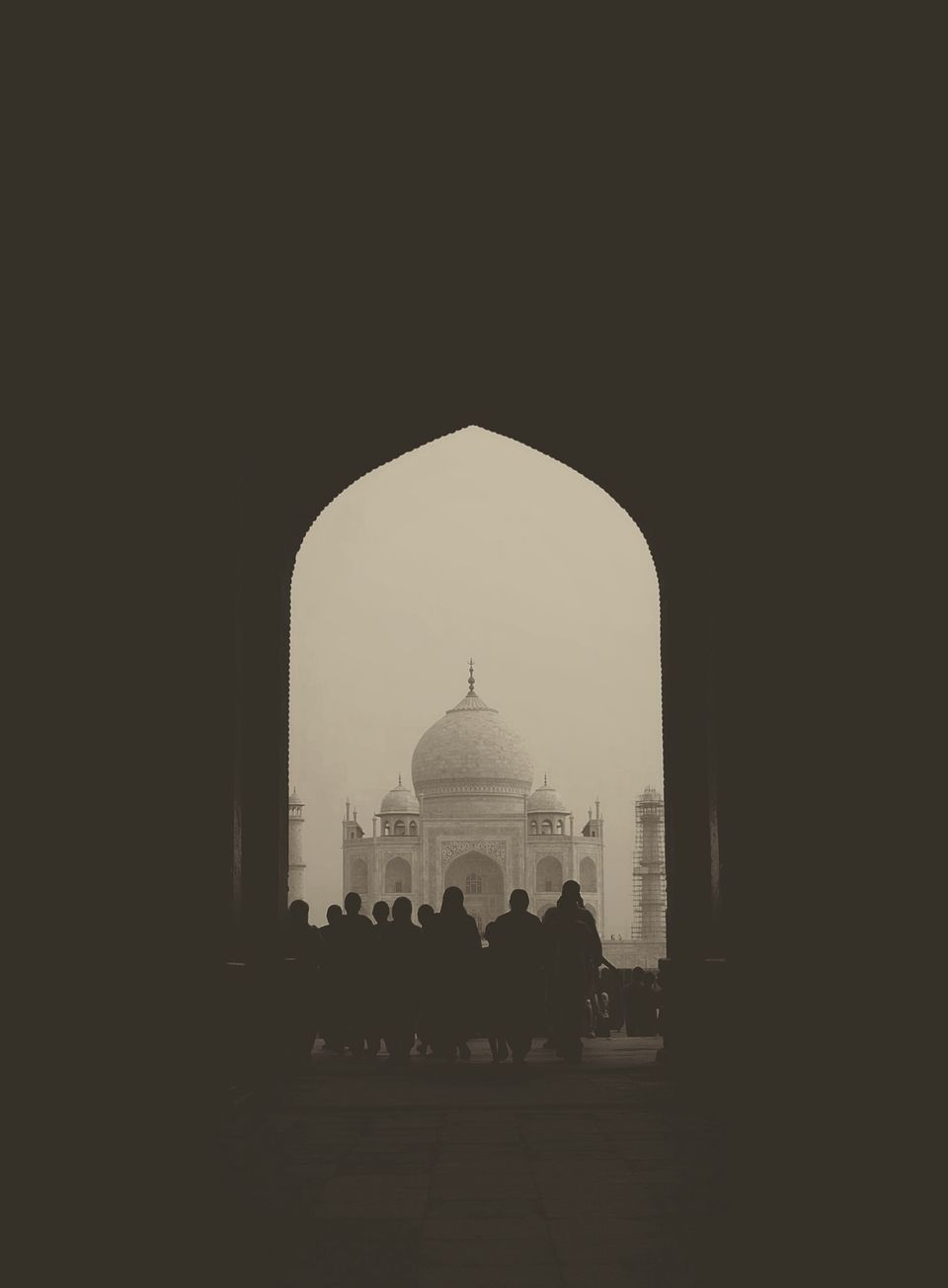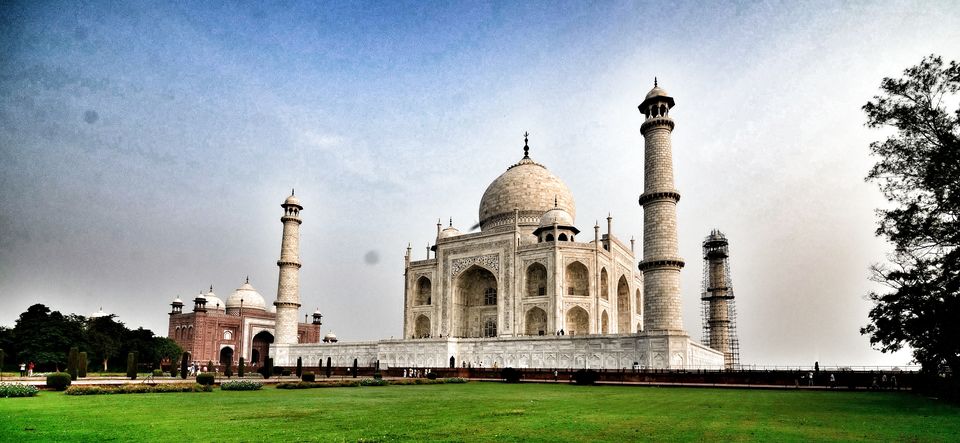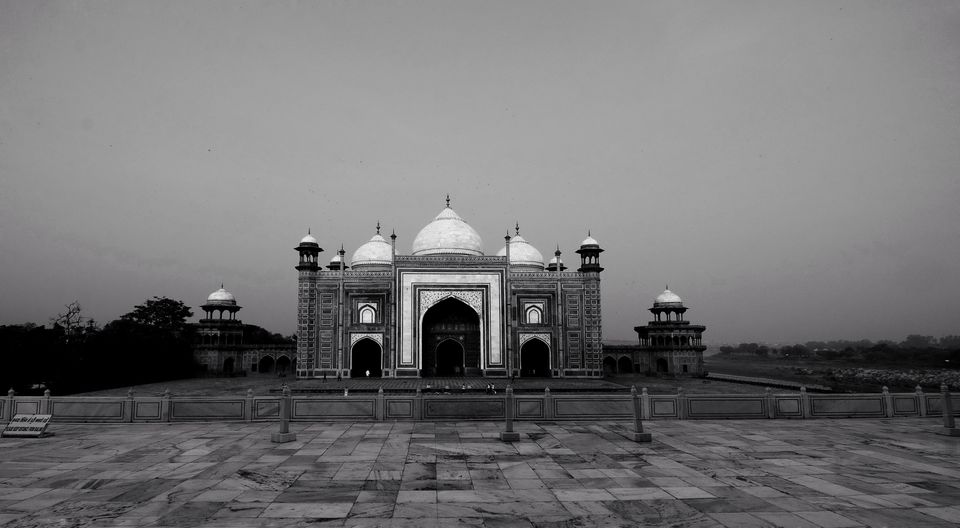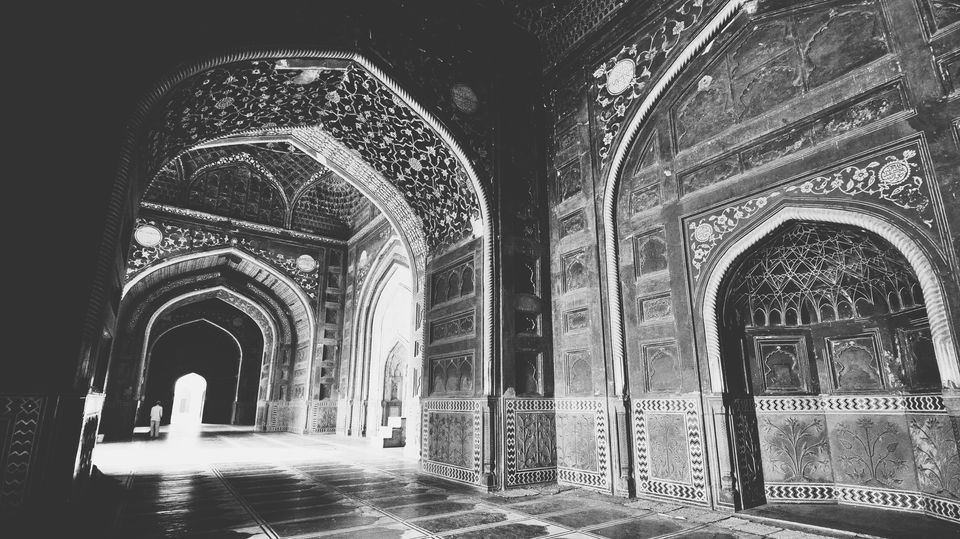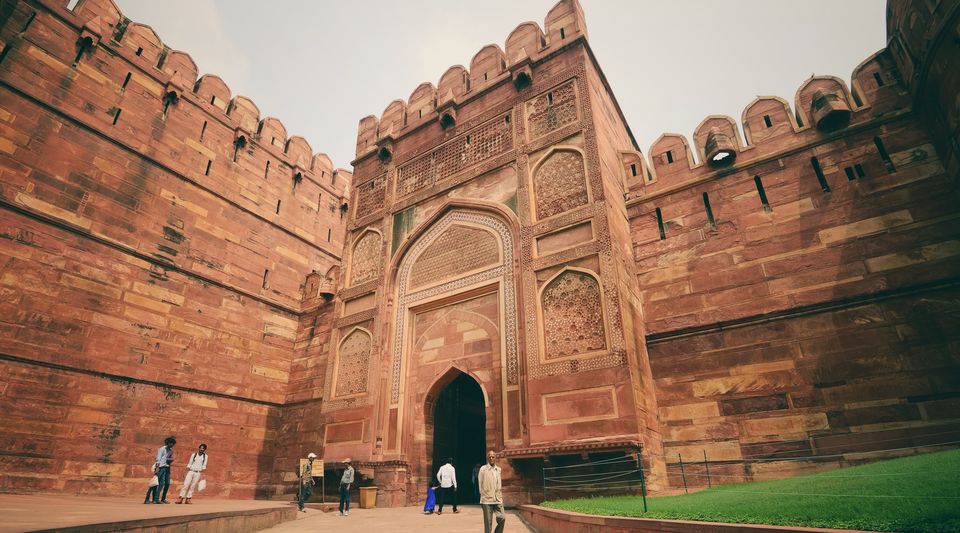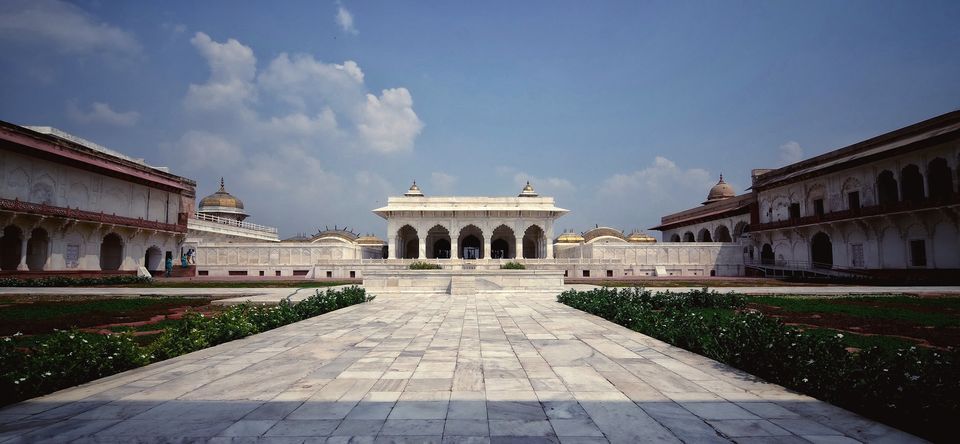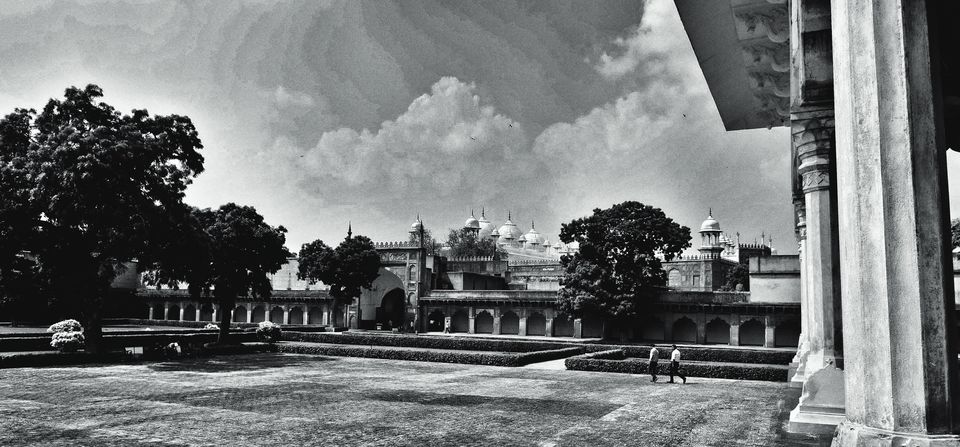 This one's for the history buffs, specifically those interested in Mughal buildings and architecture ! And well, I was so pissed off about being in India all this while and not being able to see the Taj Mahal until now, that I decided to fulfill my long cherished dream of roaming about in Purani Dilli, and then moving on to Agra. The classical tour would have covered Jaipur as well, but I left it for another time. I knew I'd be back to Delhi time and again ! Covering entire Rajasthan is on my agenda too, so yeah Jaipur would be a separate tour.
It's also that these places offer so much in terms of history that we get to explore, that it's just impossible to cover it all within a span of 5 days. Hence, I decided that it's best not to plan anything but make my decisions then and there. It's more fun not to plan sometimes !
And so I landed in Delhi one fine September afternoon, thanks to my Bangalore flight getting delayed for a bit. Willing to explore the Delhi metro, I hopped on one of it's trains at the airport itself, which landed me very close to my abode near the New Delhi railway station. It's a very convenient choice, the STOPS HOSTEL ( http://www.stopshostels.com/ ). It looks like a new place, replete with all facilities of a backpacking hostel, and with the little extra comfort added. The bed and the linen are clean, and so are their bathrooms. The breakfast in the morning is wholesome, and well you can order your thali for the afternoon too ( extra cost ). Being bang at the Delhi gate of the old city, it's very conveniently located as well. Jama Masjid and Red fort are a couple of minutes away, and so must be other parts of Old Delhi if you care to take a walk ( they organize a few of those walks themselves ).
But then, I had this very handy guide book in my hand ( Delhi: 14 historic walks, by Swapna Liddle; worth every penny you spend on it ). So, I set on my own and spent my time in and around the Jama Masjid, the Red Fort, Humayun's tomb ( which is a bit of distance away from the old city ), as well as the Purana Qila ( close to Humayun's tomb complex; conducts a very interesting light and sound show in the evenings ).
These buildings are quite mighty in their own right, and this being a photographic trip, I made multiple visits to some of them to soak in the mood and capture their magnificence during the rising sun as well as before dusk. Red fort, especially, was a bit tiring but fun ! It's huge and I could not walk down it's entirety, and left some parts of it for another visit !
I must add that the light and sound show in the Red Fort and the Purana Qila are quite interesting for history lovers, and worth a watch ! The one in purana qila is a new rendition and is quite rich graphically. It keeps you spell-bound all throughout, and takes you from pre-mughal Delhi all the way into modern times !
And well, during such evenings when you don't wanna do anything, just hang around with your new mates from the hostel, or join in one of the walks arranged by the hostel staff ! They're fun !
And so my 3 days in Delhi went by like a whizz, and thence I made my day ( train ) journey to Agra, the city of love ! Taj Mahal was waiting !
Agra lies a mere 3 to 4 hours away from Delhi ( a convenient train ride ), and once I landed I took an auto ( 150 Rs. ) directly to my stay not far from the Taj ( zostel agra; http://www.zostel.com/ ). Though not as posh and clean as my hostel at Delhi, this place was teeming with life nevertheless. The food is just fine, but it's major USP may be the fact that it is at a walking distance from the taj, and also that it may be the cheapest in it's entire vicinity. My bed in a 4-bed dorm cost me 250/- Rs., including breakfast ! The whole road is dotted with hotels in fact, but it is not crowded and makes for a pleasant walk in the evenings.
That evening, I expected to sit by on a terrace, sipping up my occasional drink while having a lazy look at the taj mahal ( it was a full moon night; and the marble on the building is supposed to reflect enough light for you to bask in it ). Alas, I could not find such a place during my short walk outside the hostel. It was getting a bit late and I had to get up early next day to be just in time when the taj gates would open up. I tried sleeping early, just as the others who were as excited to see the taj as myself.
Morning came and I rushed as soon as I could, not wanting to be delayed at any cost. A ticket purchase and a short ride later, there I was, in the queue at the gates. It wasn't long before I was in and I could stare at the taj as long as I wished to. I feasted my eyes and my camera to the entire complex, spending a good few hours trying to picture in the monument as well as the mosques beside it. The crowd swelled soon but there was ample space for everyone. People were mingling about alone or with their families, with or without guides to enthrall them with stories; foreigners had turned up in impressively embellished saris for their picture perfect moment. It was like a festival of sorts, with everyone enjoying their visit as best as they could.
After trying all of the possible angles with the Taj, I wound up my tour with a short visit to a museum within the complex, with some artifacts and a few stories about the building and it's builder, the mighty mughal ShahJahan. Just as I got out of it's gates, my eyes turned on to a road towards the left, parallel to the complex walls. I asked around and was told it would lead to the river Yamuna. So this is how so many of those Taj pics would have been taken !
I took the road and was shortly on the river banks, facing taj from behind. I tried my luck after trying and convincing one of the boatmans there, but not before paying him a good 200/- Rs. for a half hour session on the river. The sun was high and the sky was bleak so to speak, but I had only this time and made the best of it with a few shots !
Got back to the hostel, had my breakfast and took some rest before I ventured out again to visit that mighty edifice of the Agra fort ( a half hr ride at the max ). You can take an auto or hire a ola cab as well these days. The walls of the fort had me thinking about the glory days of the Mughal empire, when Akbar would have walked along them, as well as held sessions in the Diwan-e-Aam. The Jahangir mahal still stood in some of it's former glory, an amalgamation of mughal and rajput architectural designs. The bath tub ( a gift from Jahangir to his wife Noorjahan ); the mumtaz mahal, as well as the small hole nearby through which hung Jahangir's chain of justice ( a small bell at it's end would be enough to draw the emperor's attention, should anyone need so ! ); NoorJahan's chambers, as well as that very room within the fort where ShahJahan must have died looking at the taj mahal that he built for his beloved wife; the masjid inside the fort which was used by him intensively after being imprisoned by his son Aurangzeb; the Angoori Bagh where NoorJahan married Jahangir; I think this is one fort whose history encompasses at least 3 generations of Mughal rule ... So many stories, should there be someone to chronicle it's daily life !
And well, the fort is actually quite an old one; it's history dates back to the Rajputs and even before; long before any Muslim ruler set foot on Indian soil.
After an hour or two of taking in so much of mughal history, I ventured out happy and content. The lesser known tomb of Itimad-ud-daula ( father of noor jahan ), and the mehtab bagh ( moonlit garden; built by Shah Jahan on the bank opposite to the taj mahal ) can be reached from here. Alas, I did not have time enough for those excursions, so I had to leave them for another time, and another visit ! I had to catch the evening train back to Delhi.
and then, a flight back to Bangalore. After a few blissful days in Mughal realm, that is ! I hope you enjoy the read as well as the pictures !
If you have time, don't forget to visit Sikandra ( Akbar lies buried there ), as well as the nearby settlement of Fatehpur Sikri. I will, on my next visit !
Detailed rendition of my Delhi visit, and other stories on my personal blog: https://myfreewanderingspirit.wordpress.com/
Frequent Searches Leading To This Page:-
Delhi to agra trip, tour package of delhi to agra, Agra One Day Tour from Delhi, agra day tour packages, delhi agra tour package by road, weekend getaways from delhi