Travelling has always been a fun thing to do. I have been travelling since 3-4 years now and been to so many amazing n beautiful places all accross India. Once you travel somewhere the vibe gets into the soul and you feel fresh and energetic to work much harder in life to achieve goals. So i went to himachal last month and this month on my list was UttarPradesh. I choose Agra to be the first city to travel and explore. This was my third trip to agra after almost 7 years. Last i came was in 2012 with my friends and this time i was on a bloggers trip in the city of love. Agra is known for its historical monuments and architecture. Being an interior designer i love to explore and find ancient architecture of our country. I was in Agra for 4 days as i had to visit many of the mahals n palaces n also explore the foods of the city. I had the privilege to try n visit one of the oldest parantha bhandar in city. So lets get started with the food outlets i went and following that the places i visited ..
Talking about paranthas in Agra one cannot miss this place at all. The place offers the best paranthas. We had
sev parantha
mix veg paratha
shakkar parantha
Lassi
chaaj
Overall a nice food place in agra since 1930. They have 3 outlets in agra with same family running since so long. So this place a must visit when you are in Agra.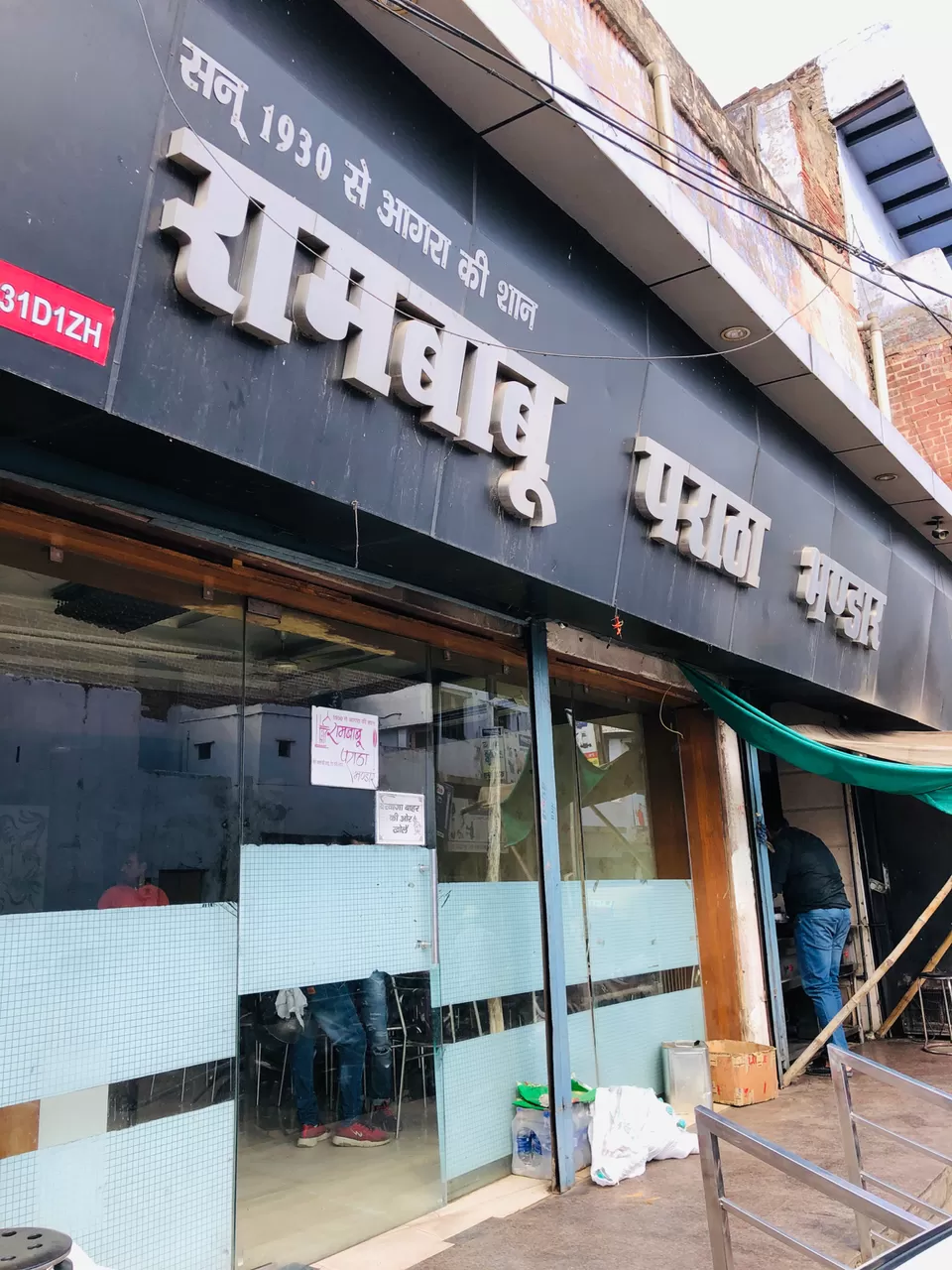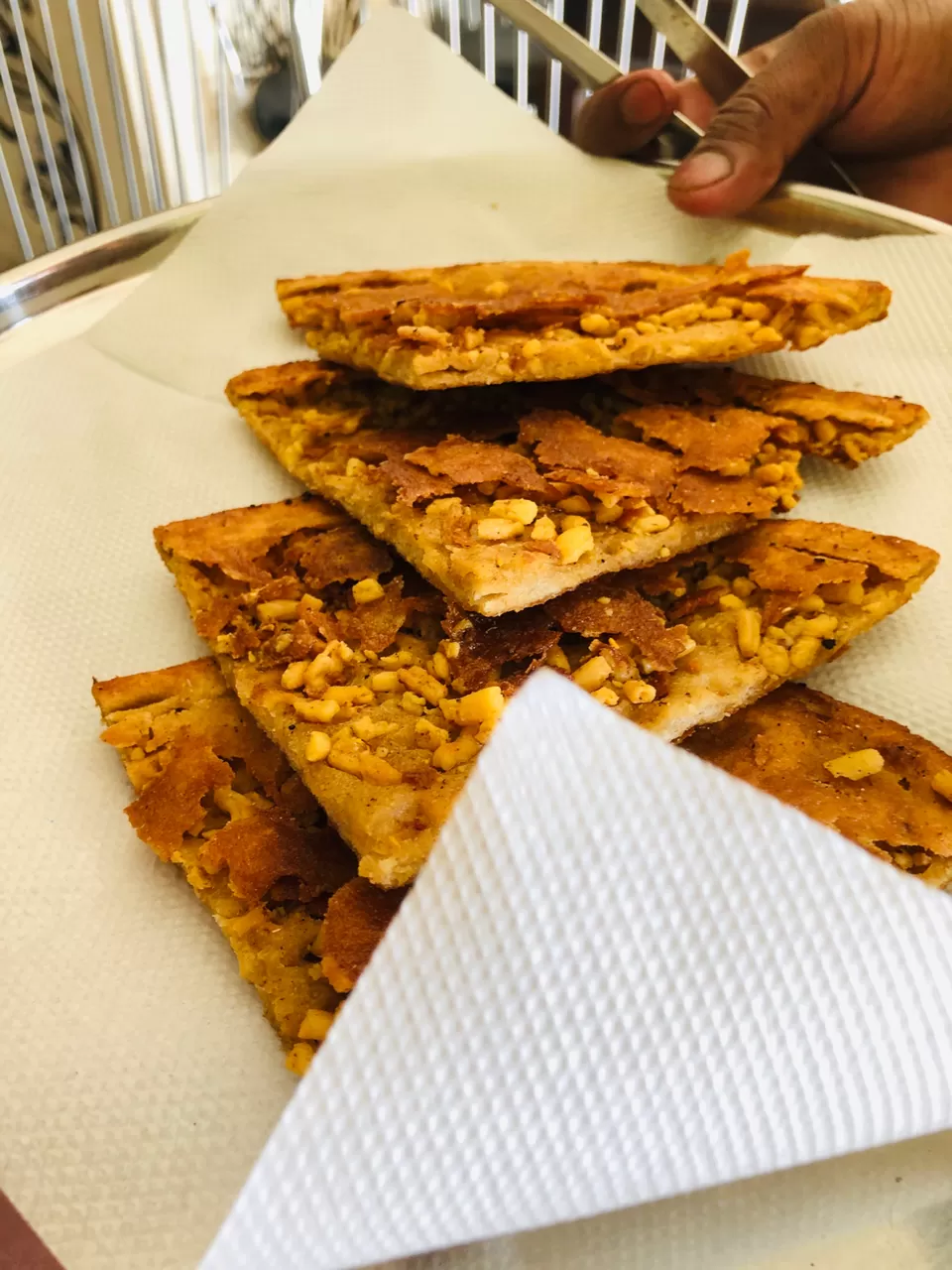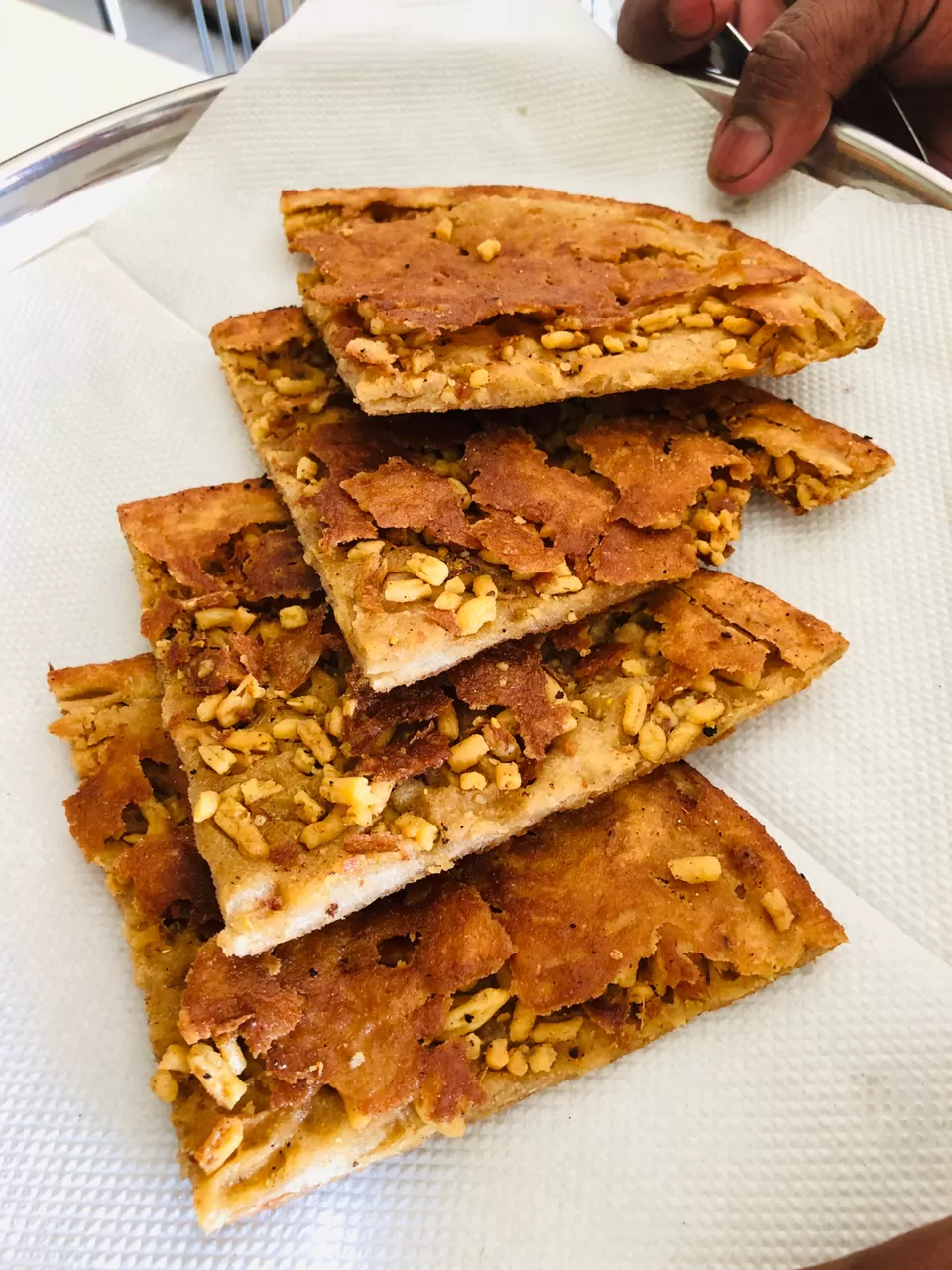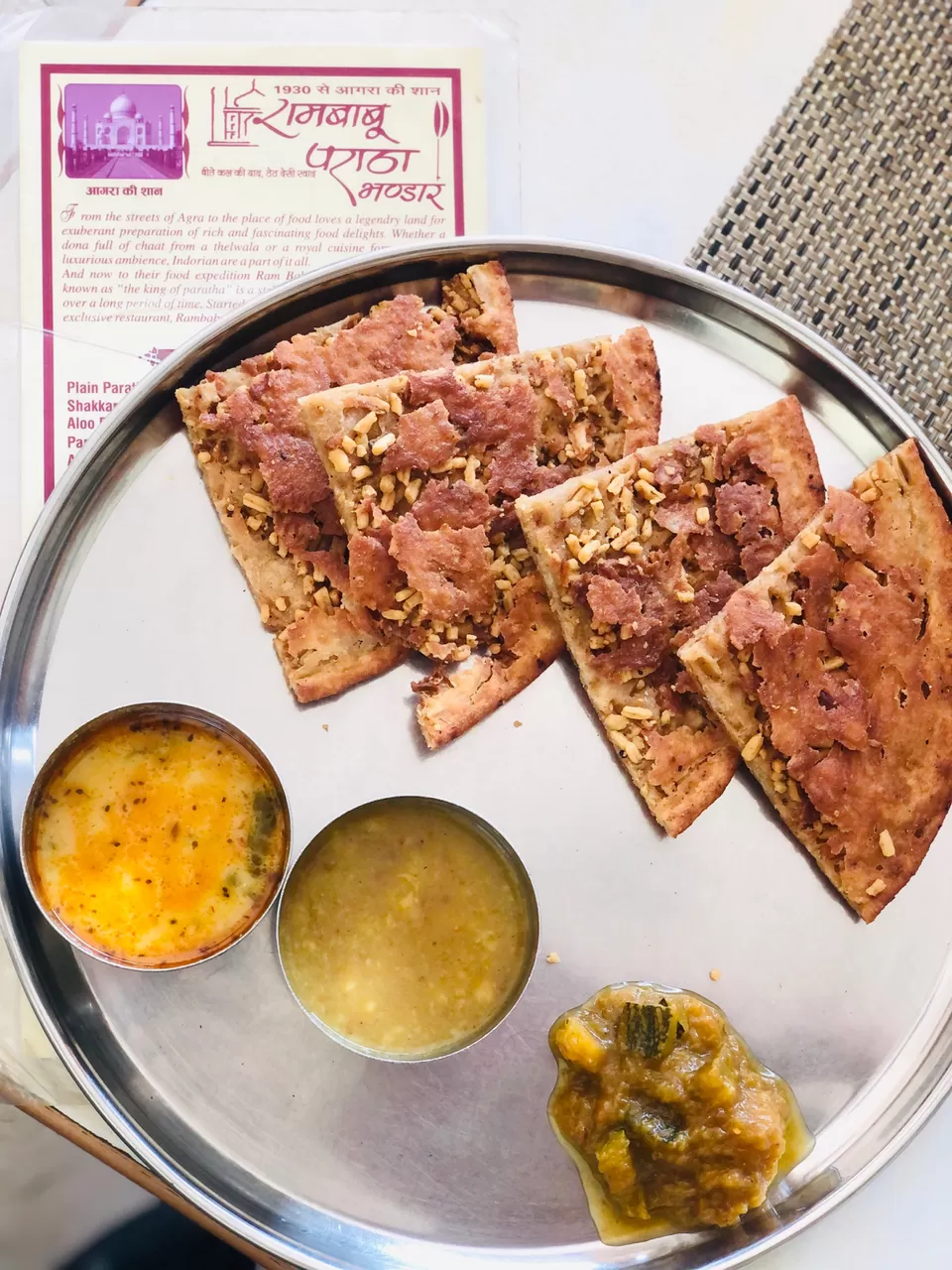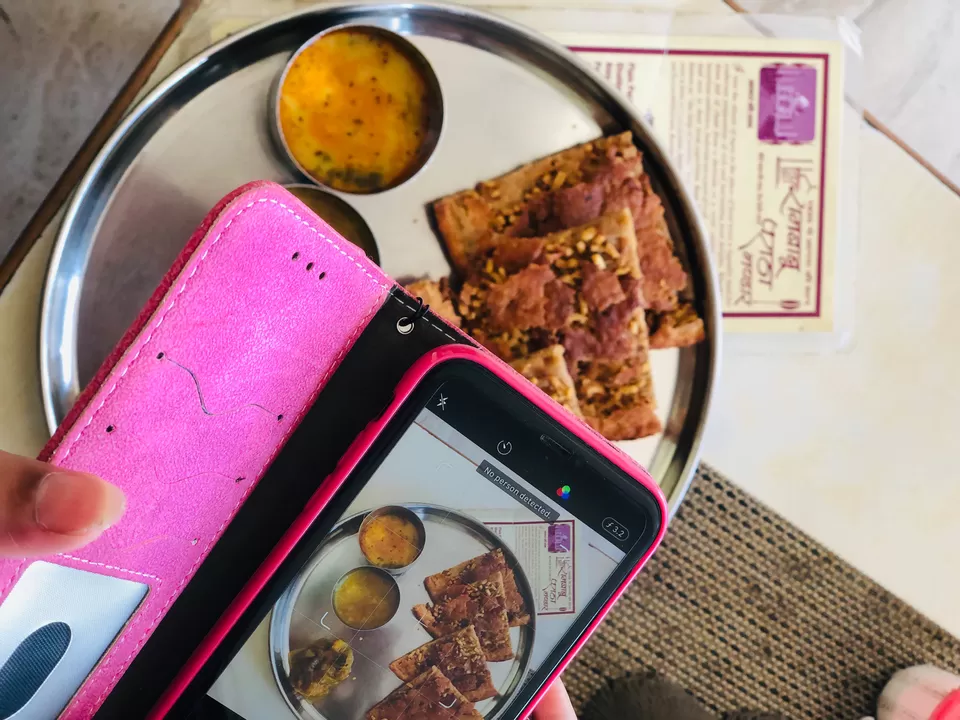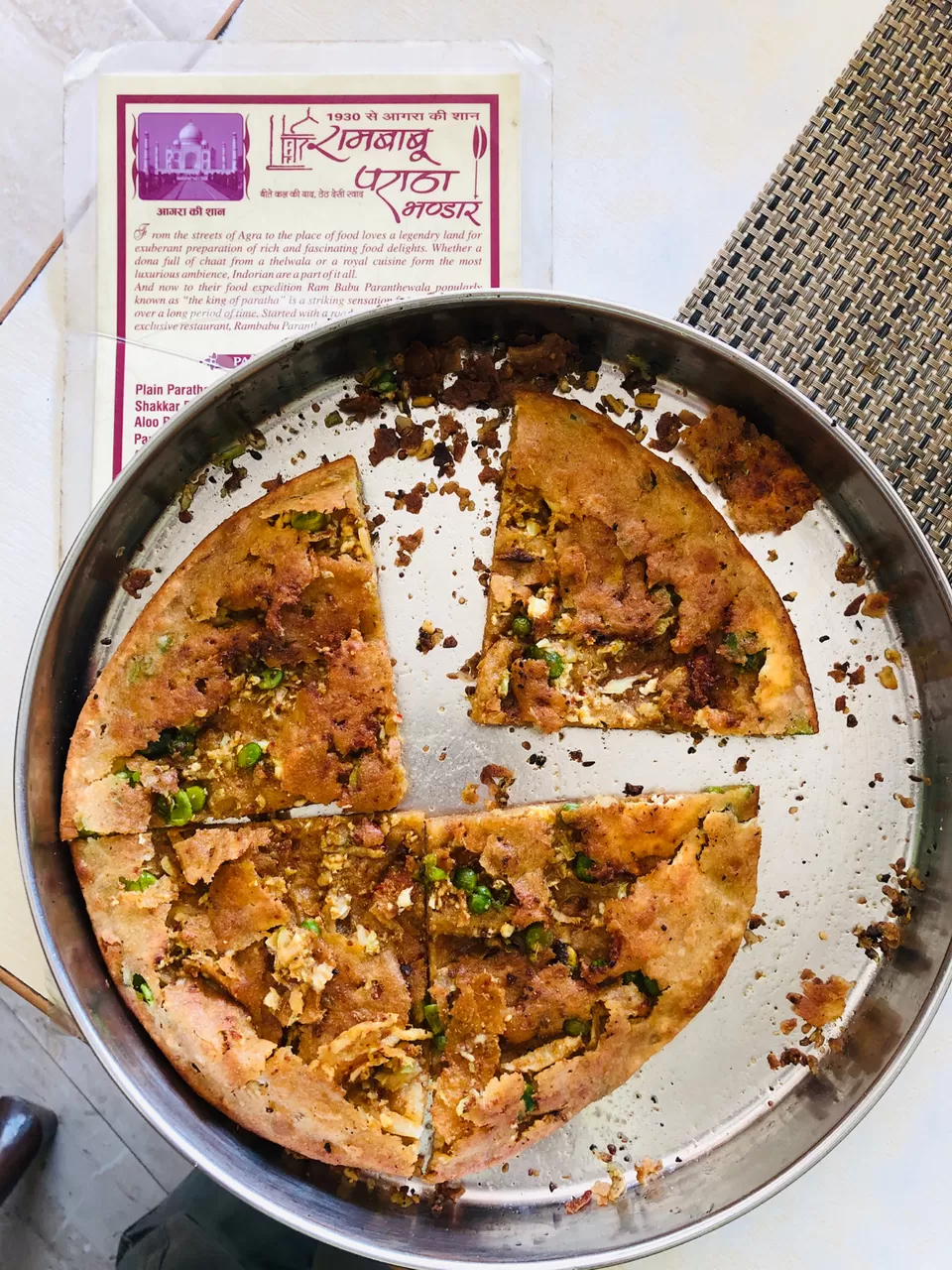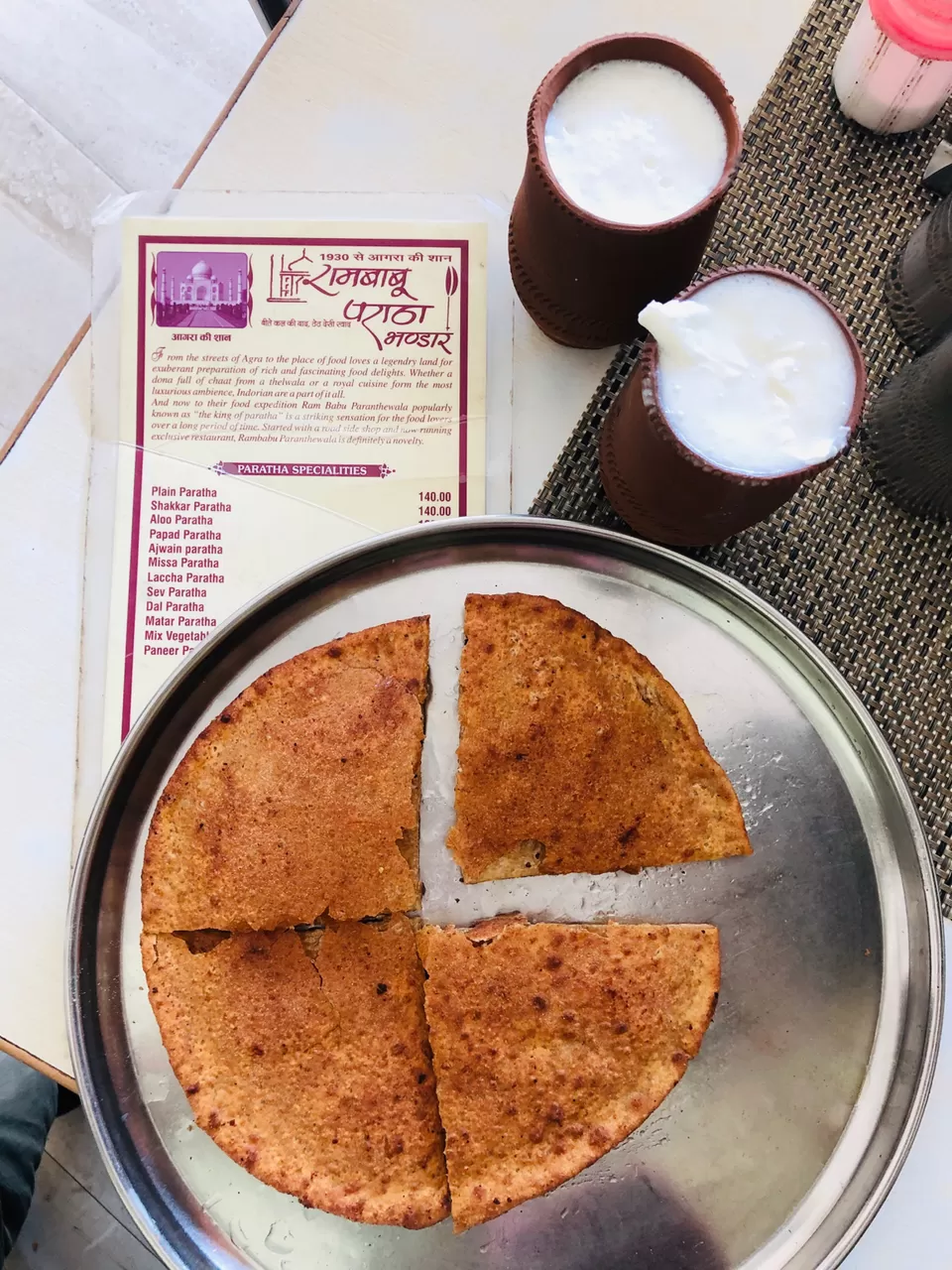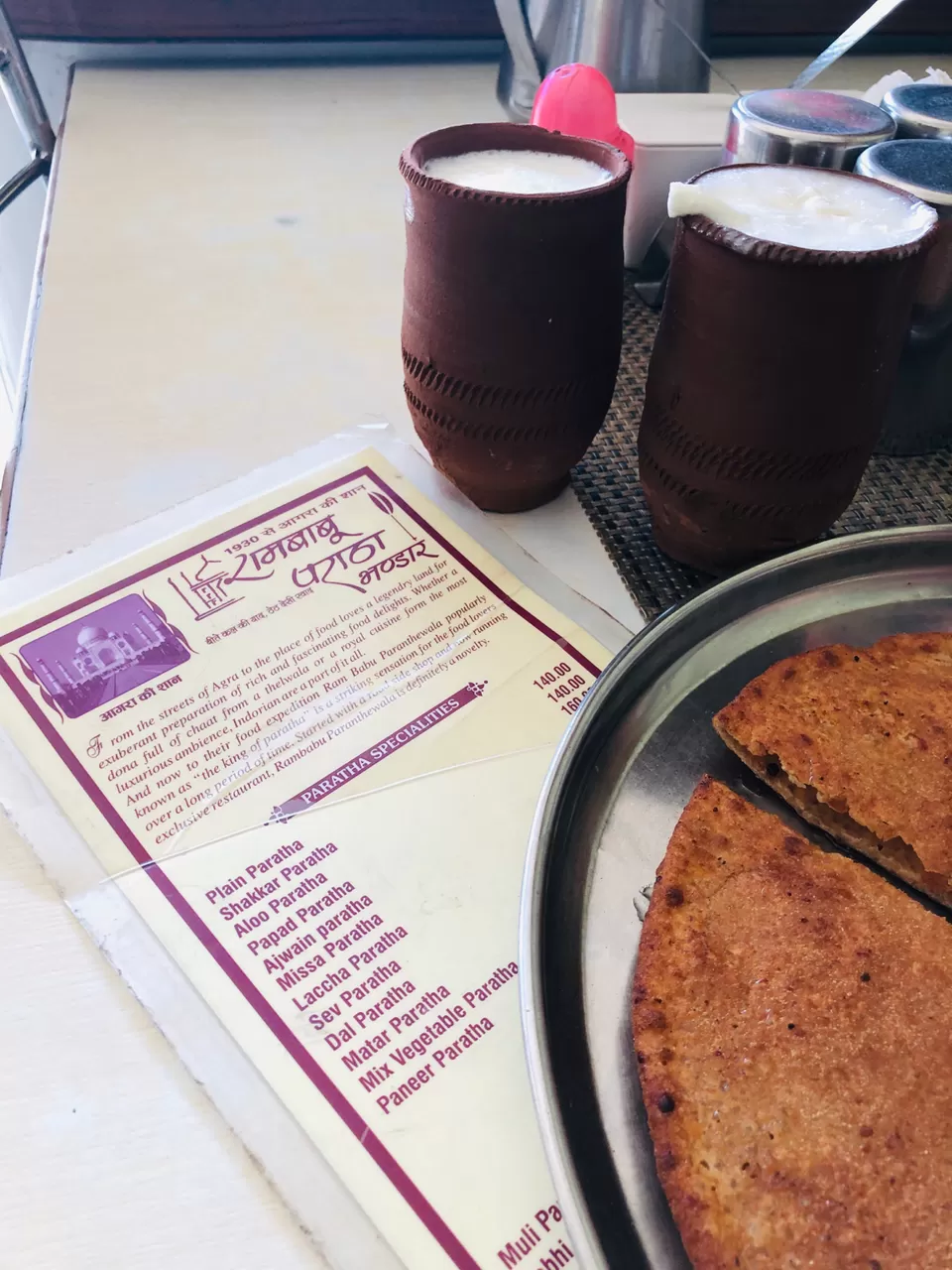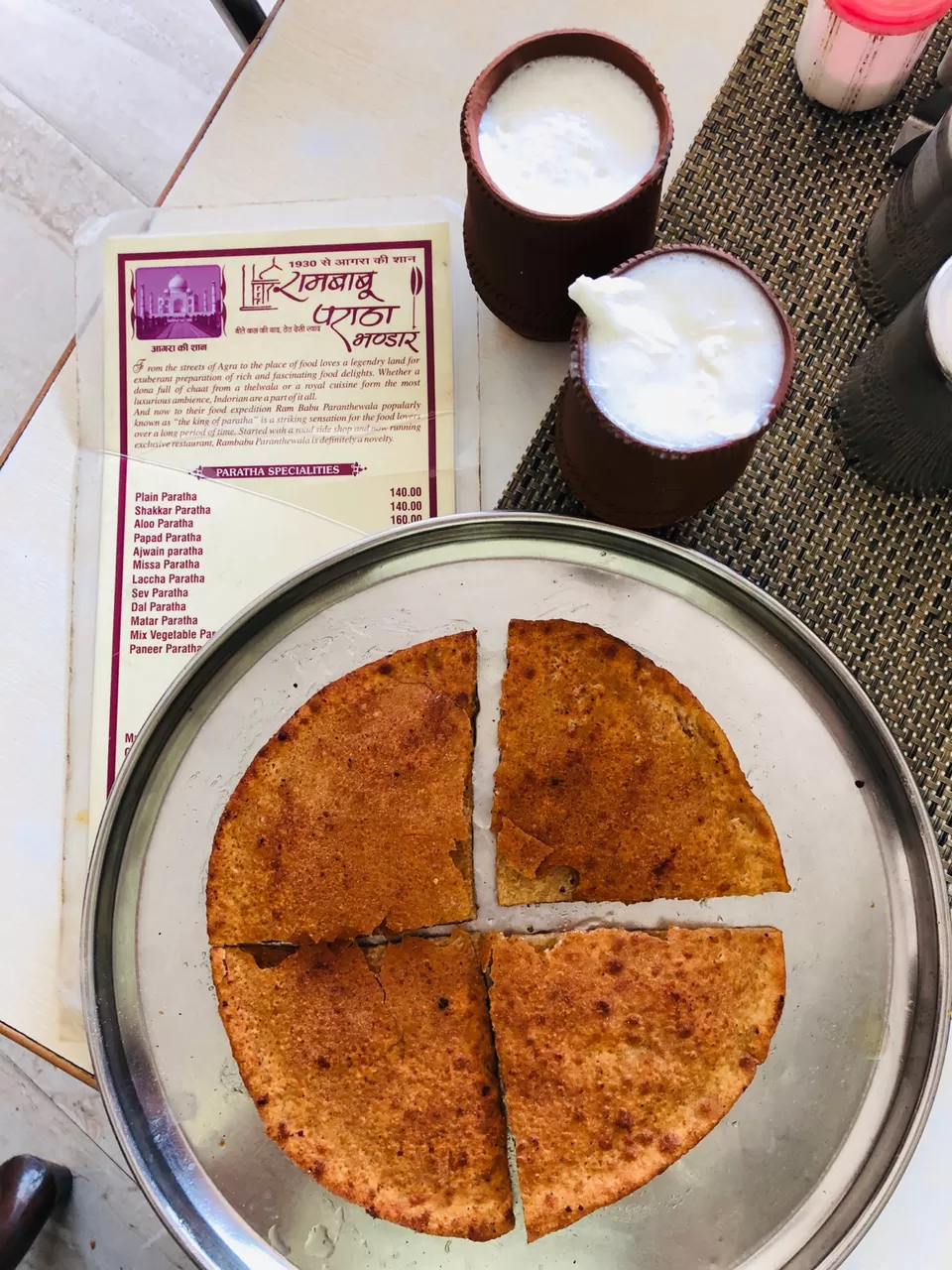 If you like non veg food then this one is a must visit place in sadar bazar, Agra.. The place has unlimited types of rolls , chicken n veg items as well. One of the finest place in agra from last 15 years. I had a biggest naan of my life with paneer butter masala. The size was big and can be had only with 2-3 foodies. The rolls were good n tasty.. Overall a great place to fill your hunger n have food with family n friends.. Happy cravings. Cheers.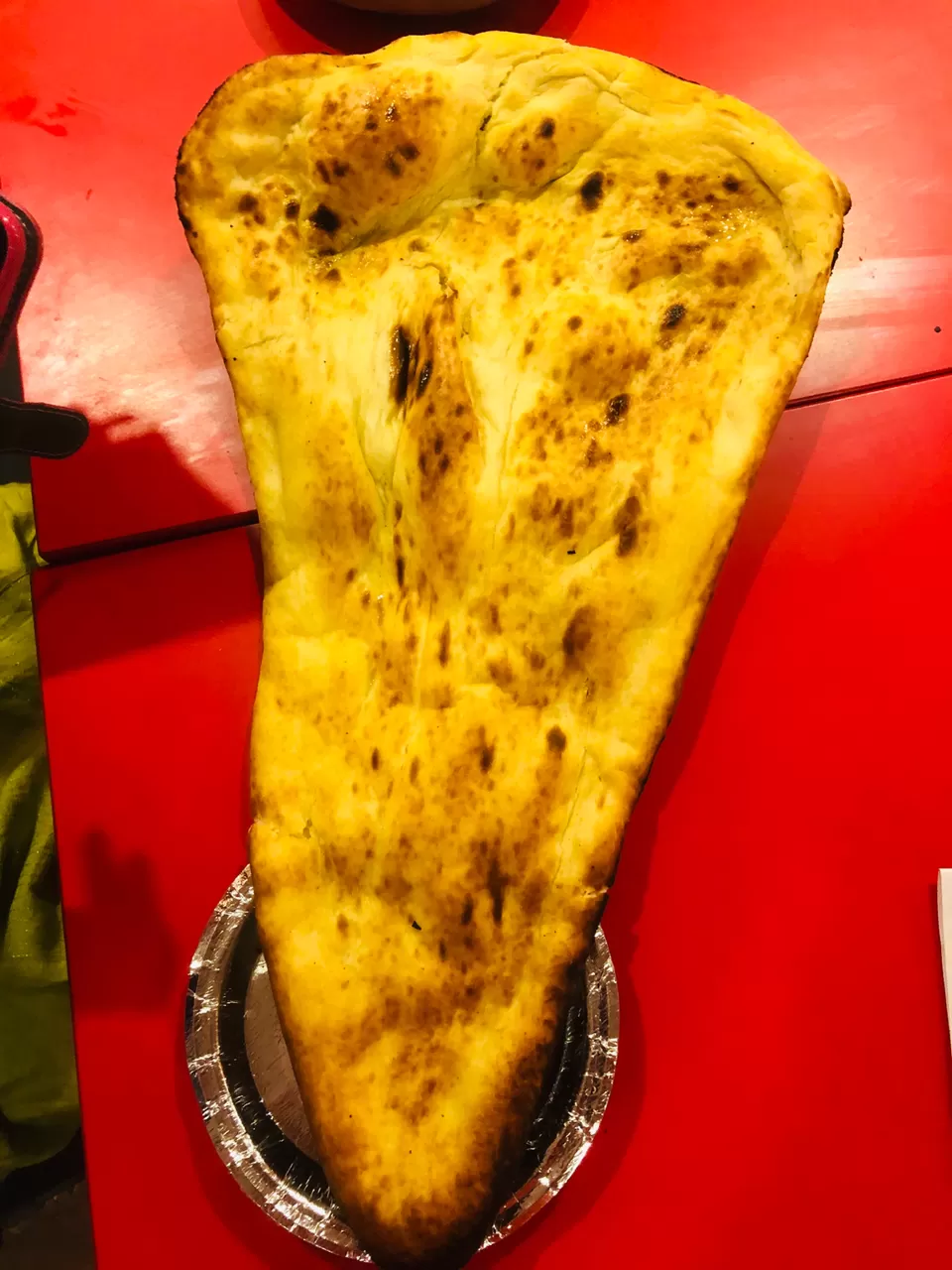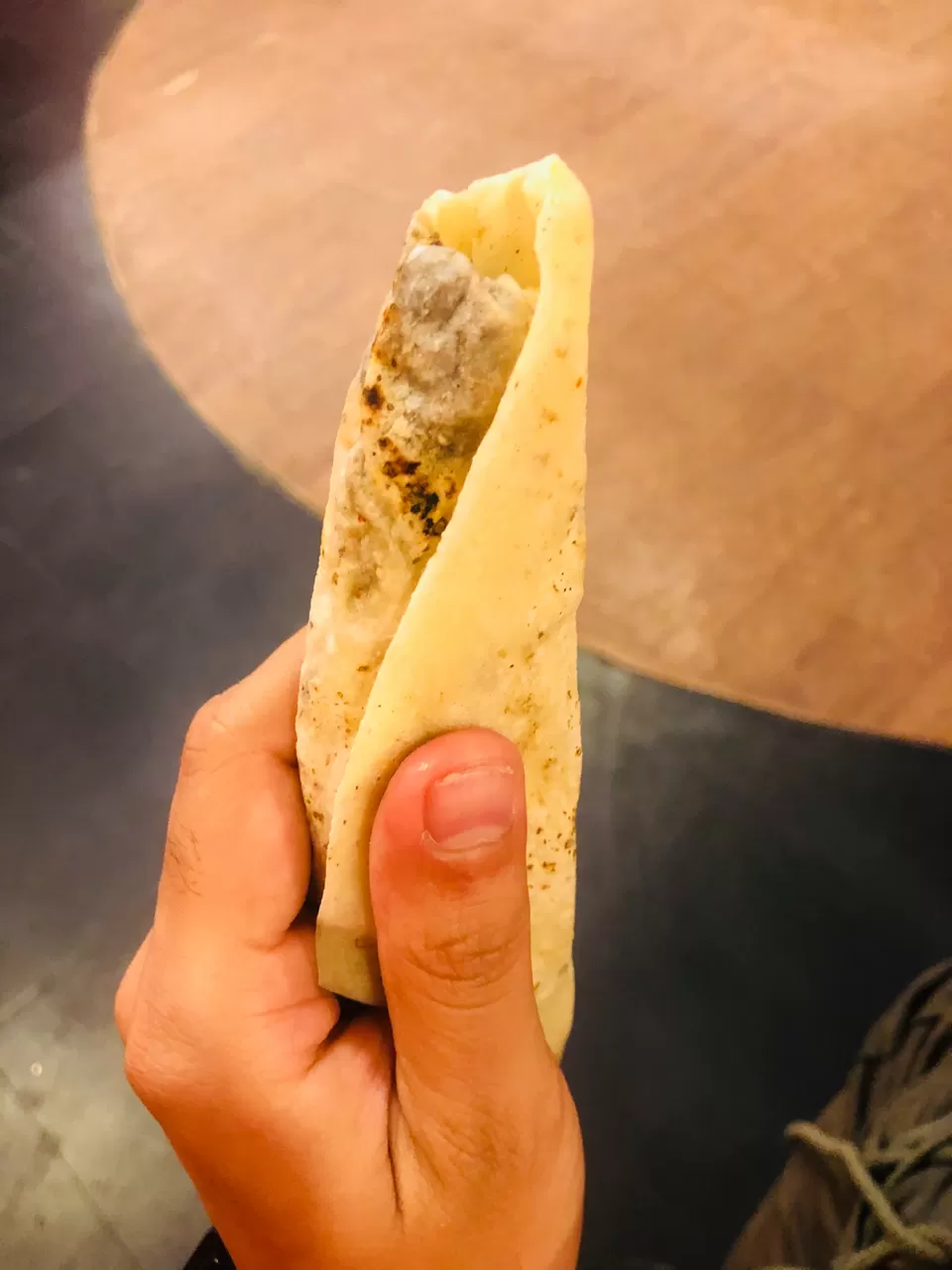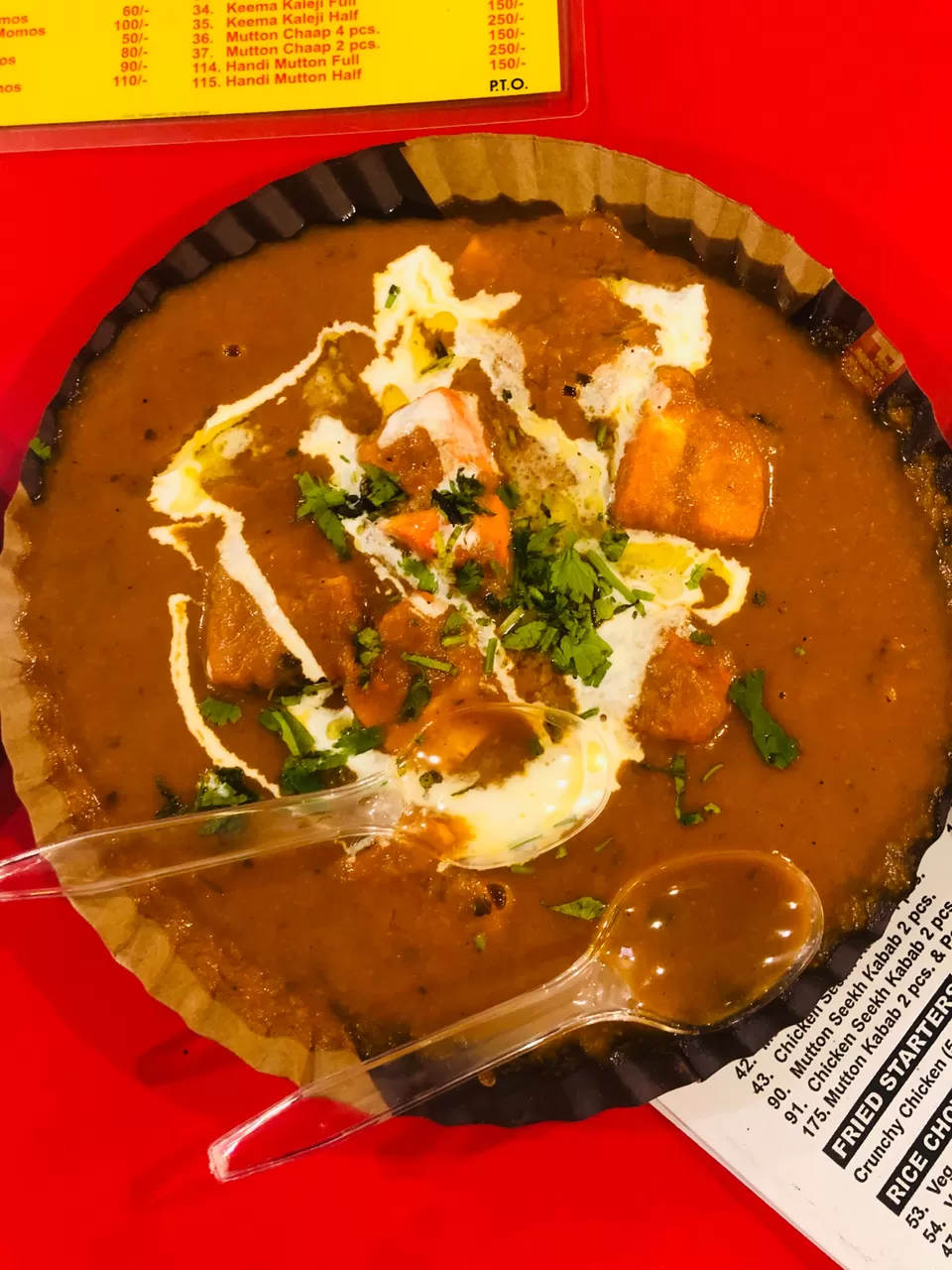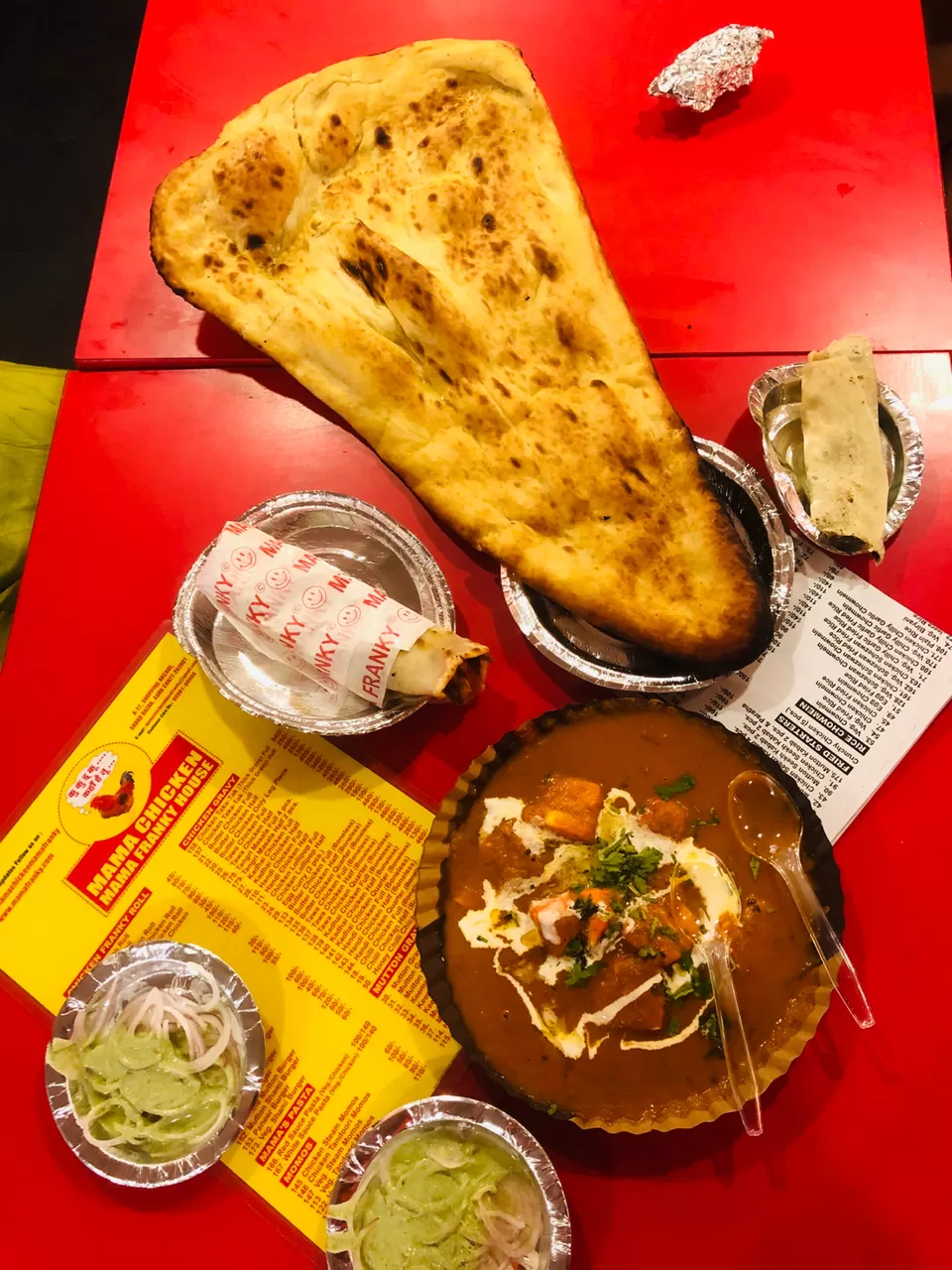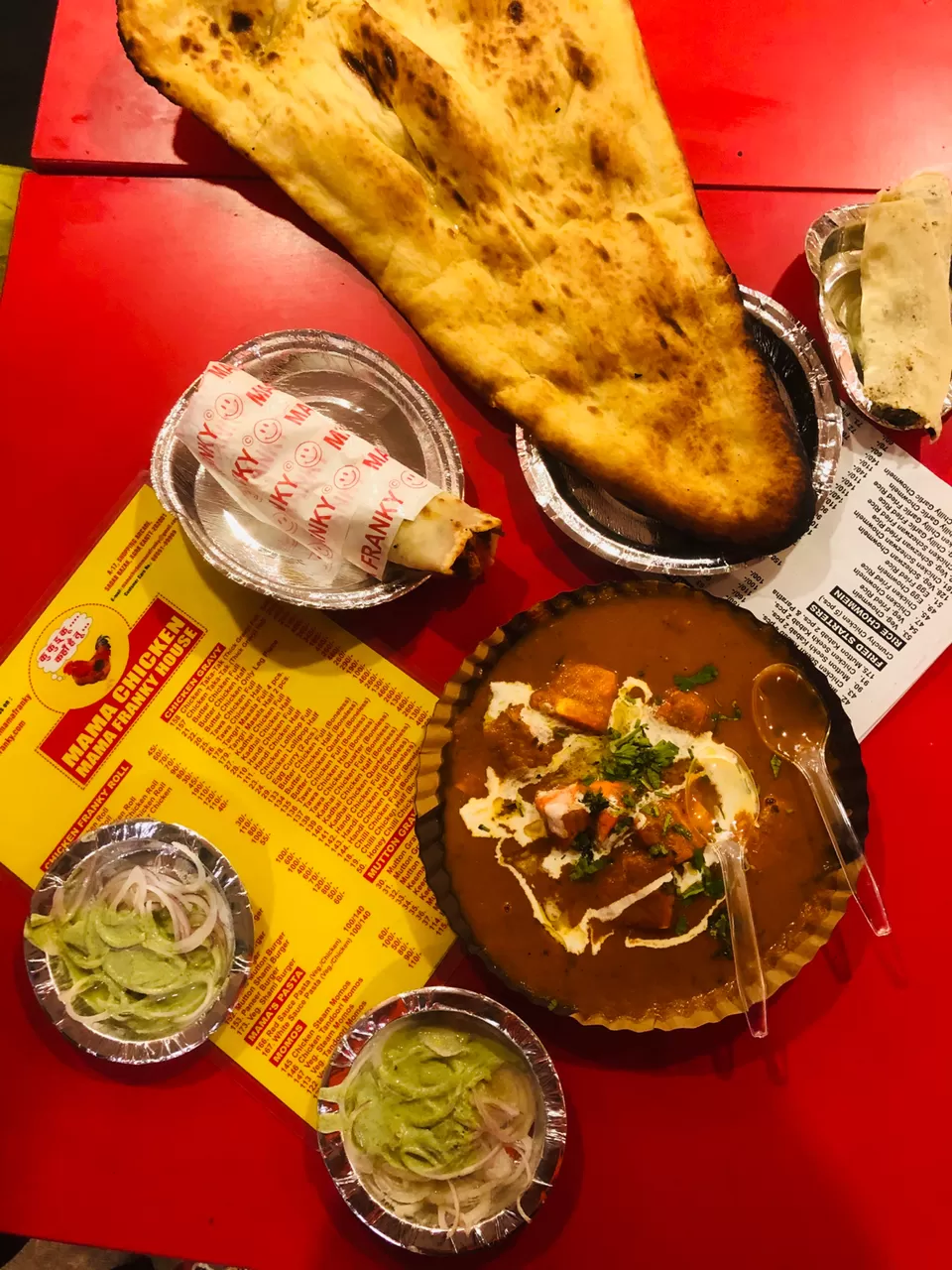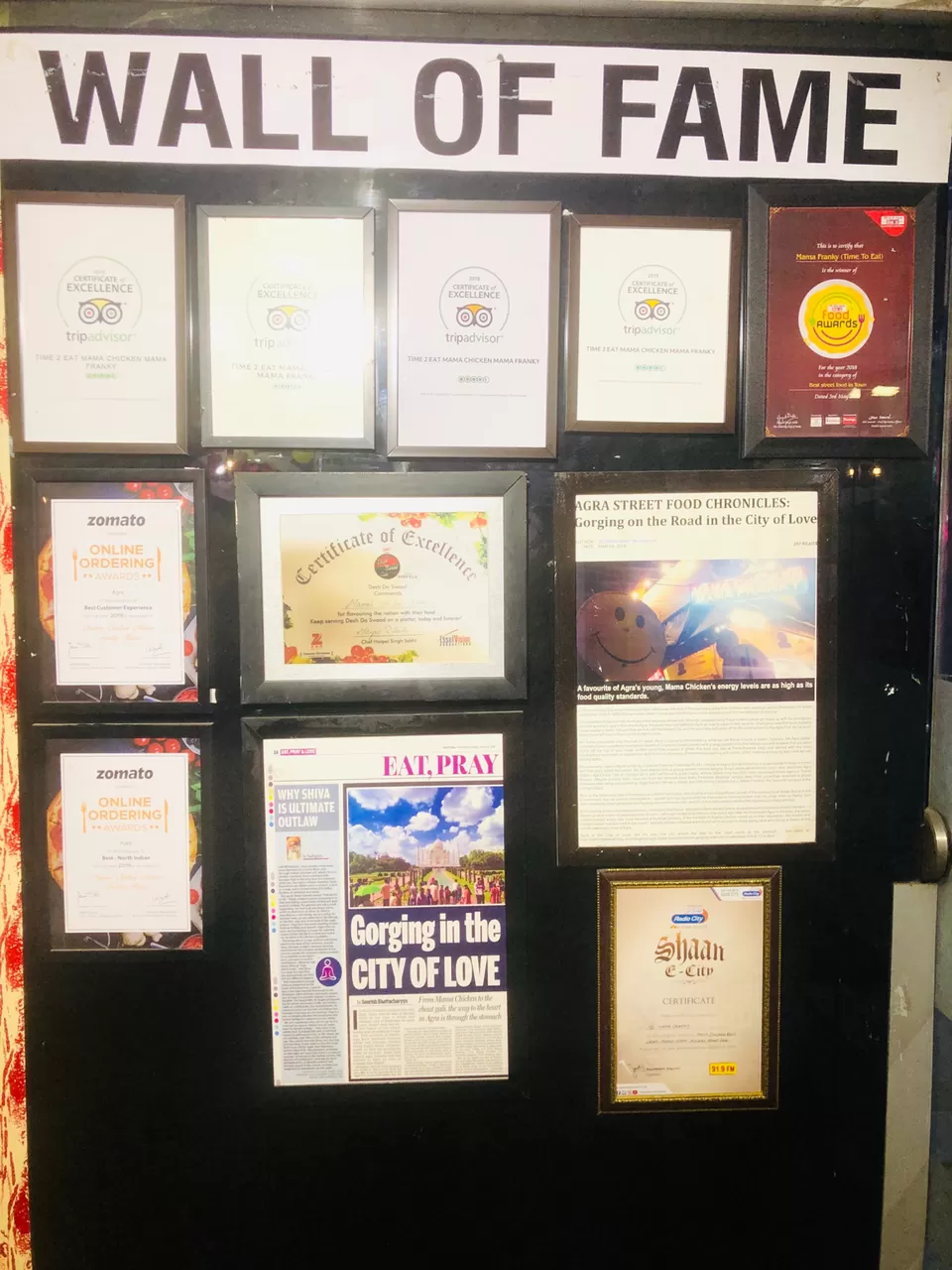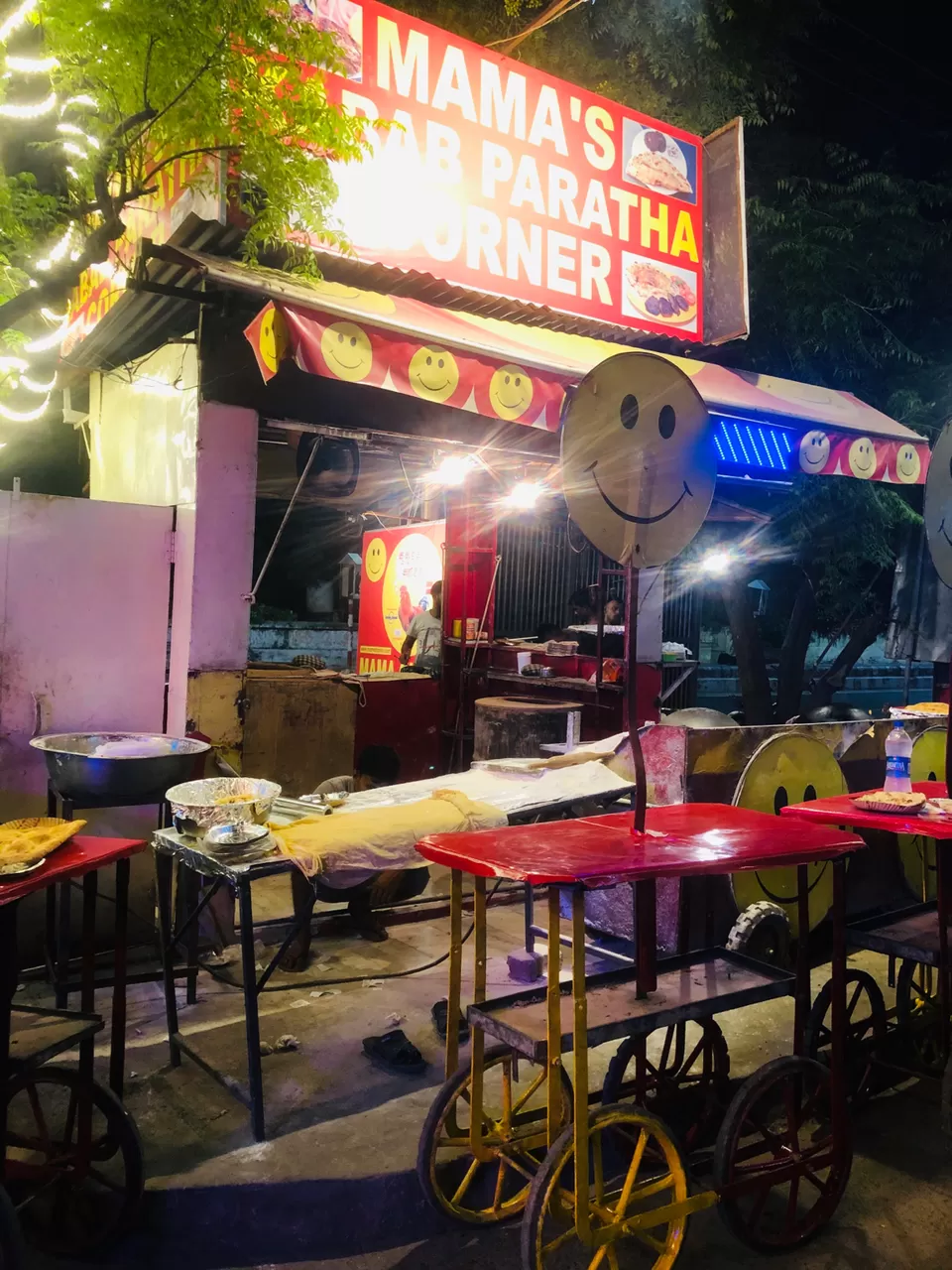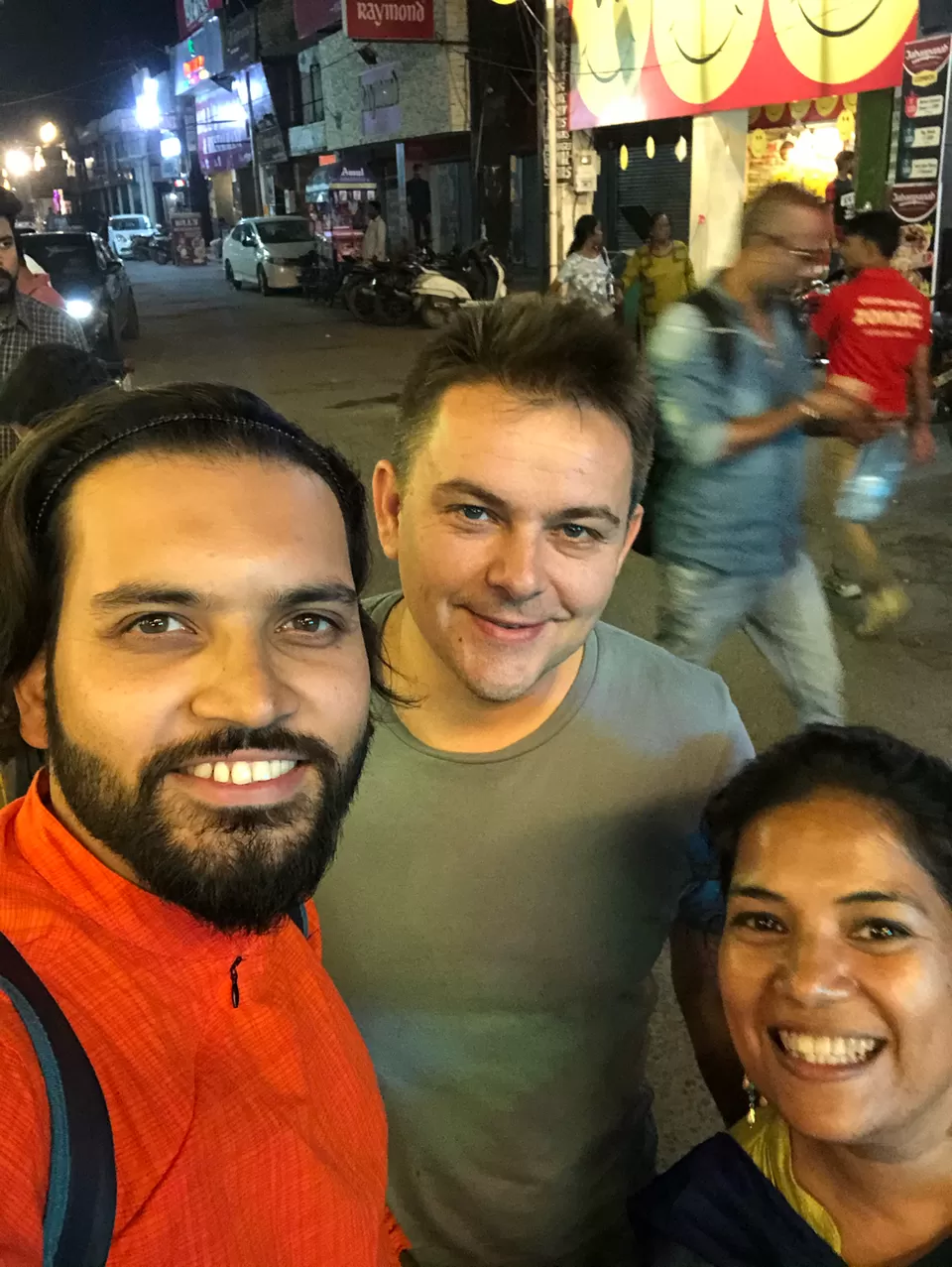 So after enjoying the food of Delhi and Chandigarh in last few months i am here in agra for another food cravings.. So i went to this food place in Taj Ganj. The place has a beautiful garden n open seating.. So we had some starters to go
Chilly paneer dry
Tandoori apple sweet
Brocolli n cheese Battalion
chicken seekh kebab
peshawari chicken
Main course was nice too . The dishes are
Dal tadka
public spcl chicken
public spcl paneer
dal makhni
spcl naan
lachcha parantha
cheese naan
Moctails were tasty with some uniqueness
Blue Lagoon
Sweet sunrise
fruit punch
Coming to desert . We had vanila icecream with choco syrup..
So overall a nice n quite peaceful place away from hush hush of the city.. So once a visit is good to this place. Happy cravings.. Cheers to the agra people ..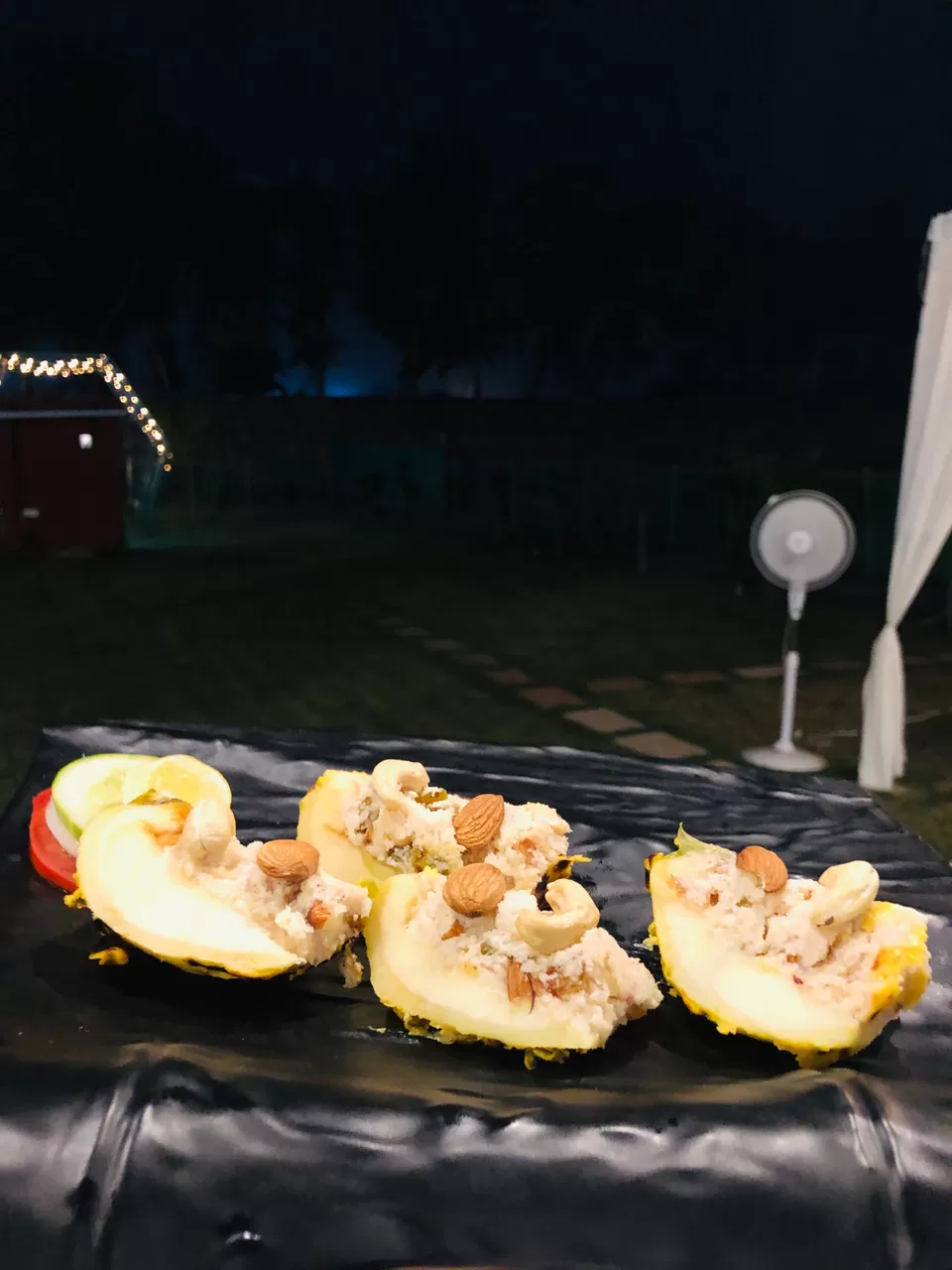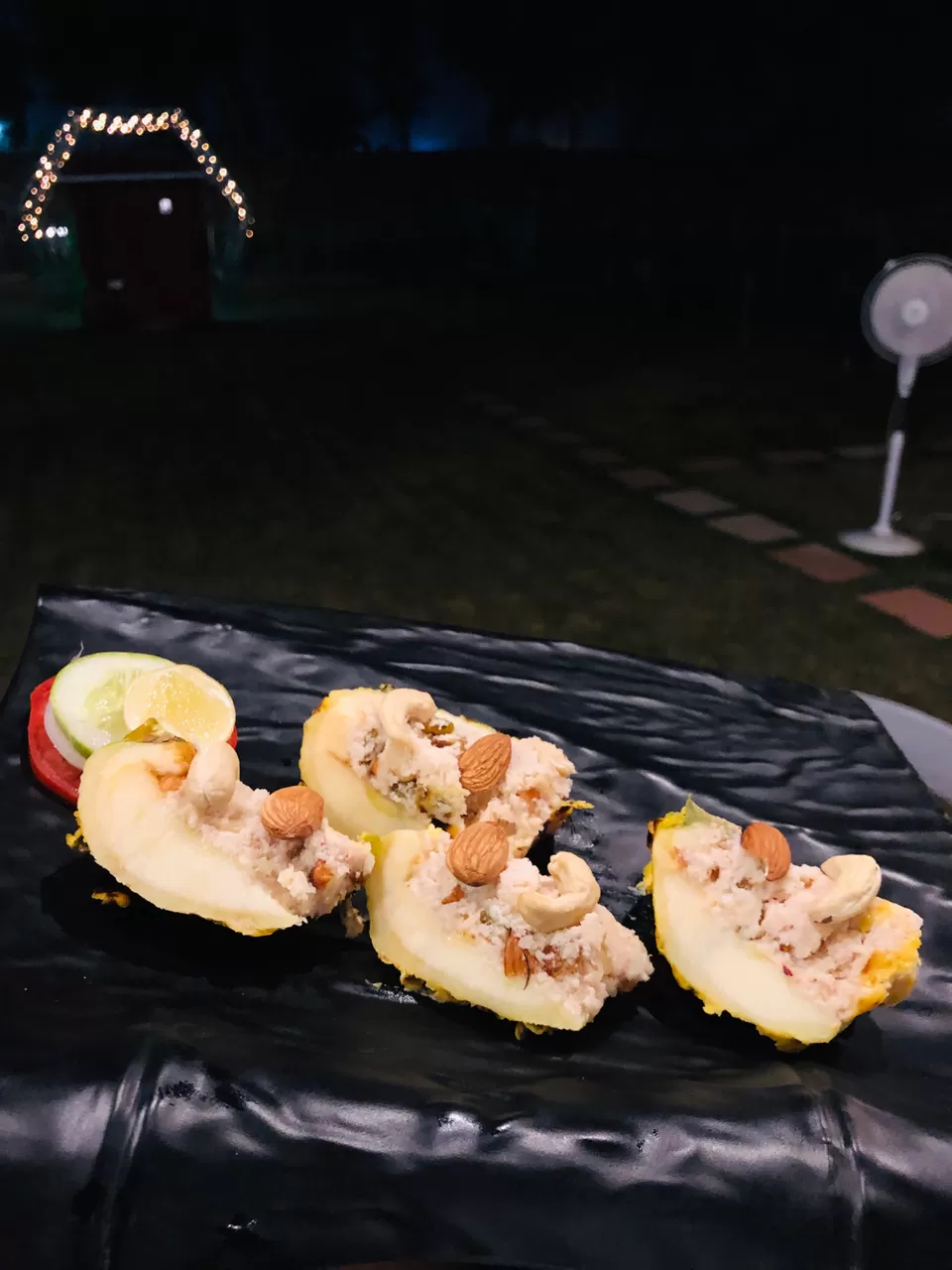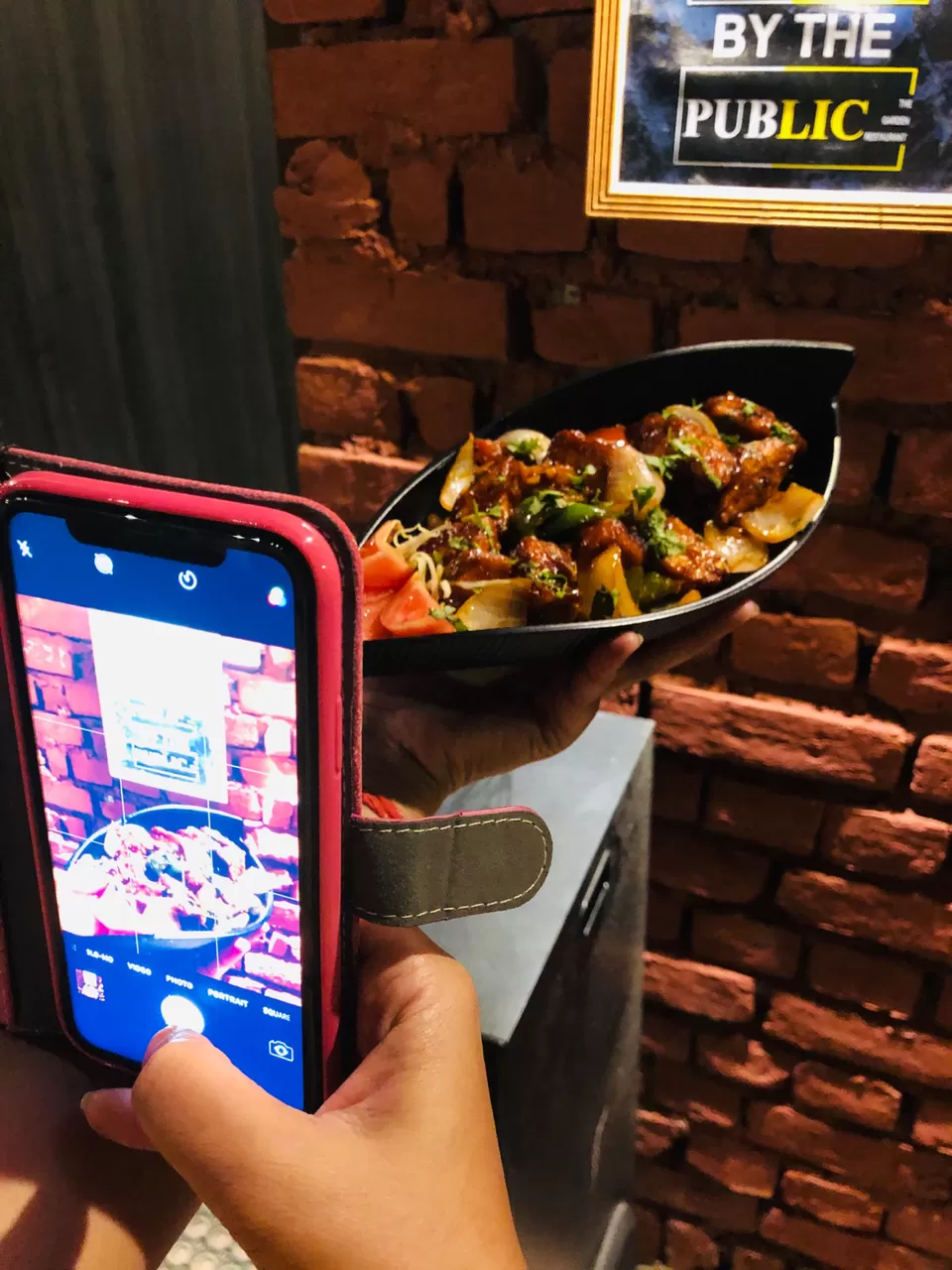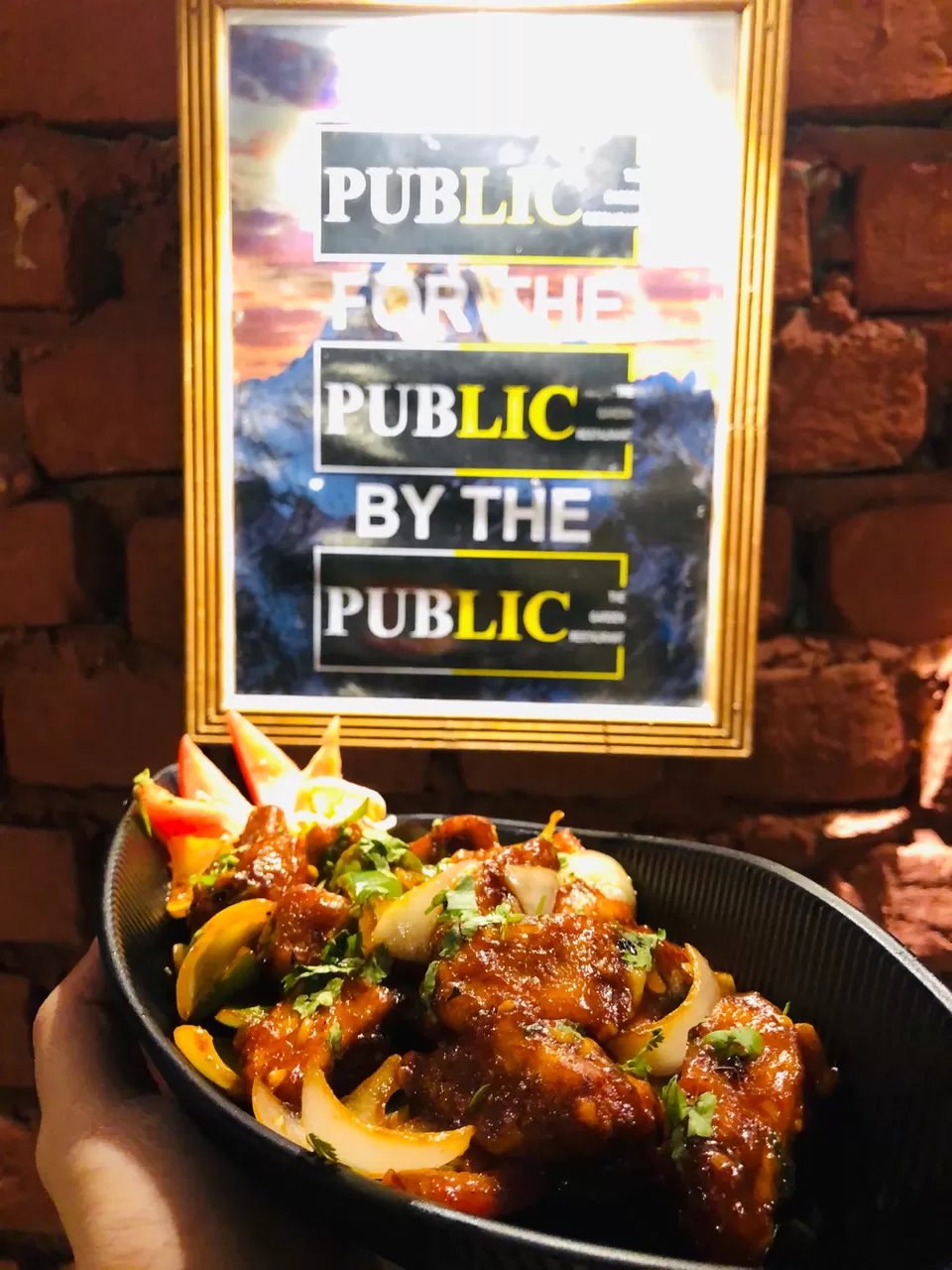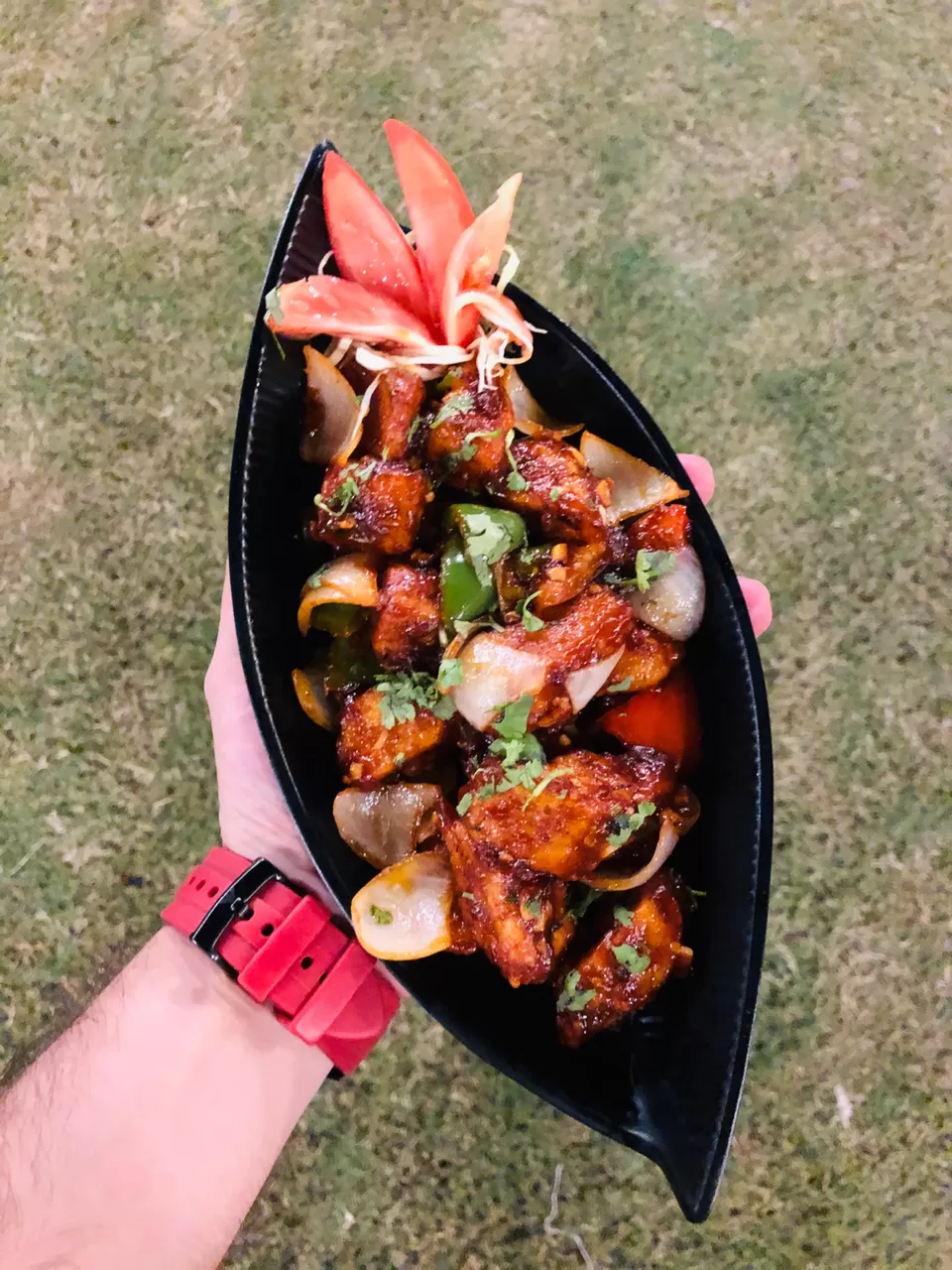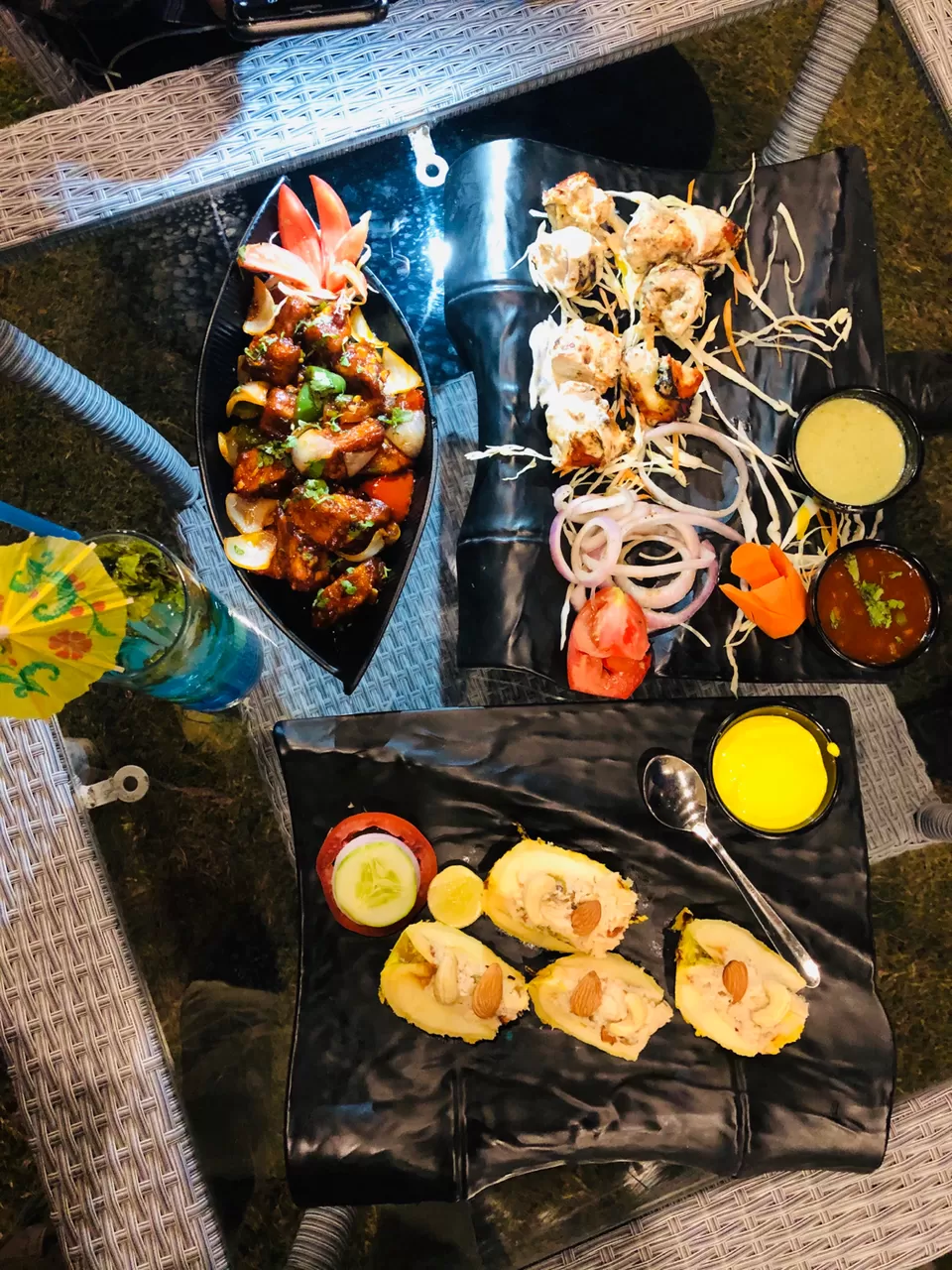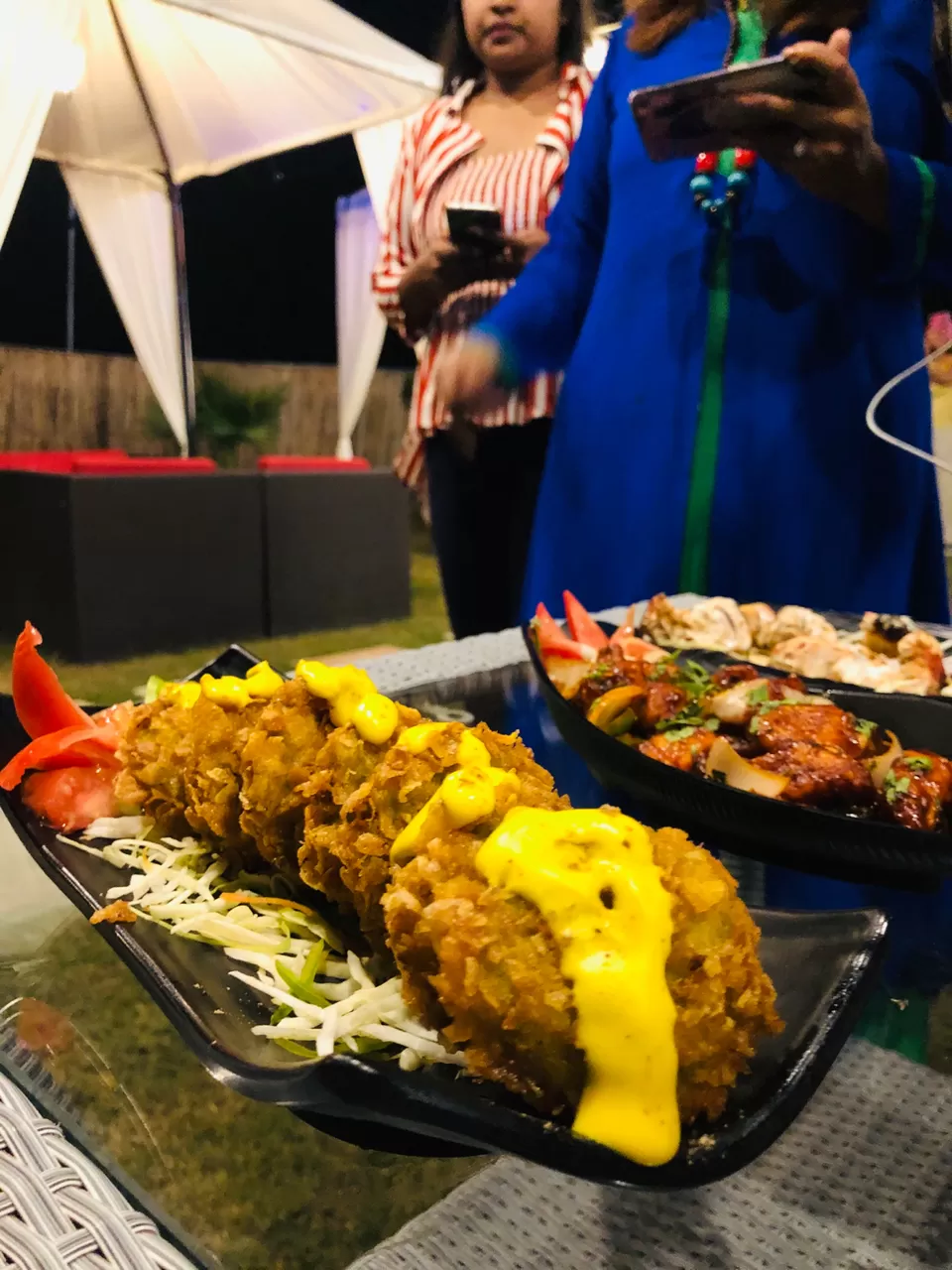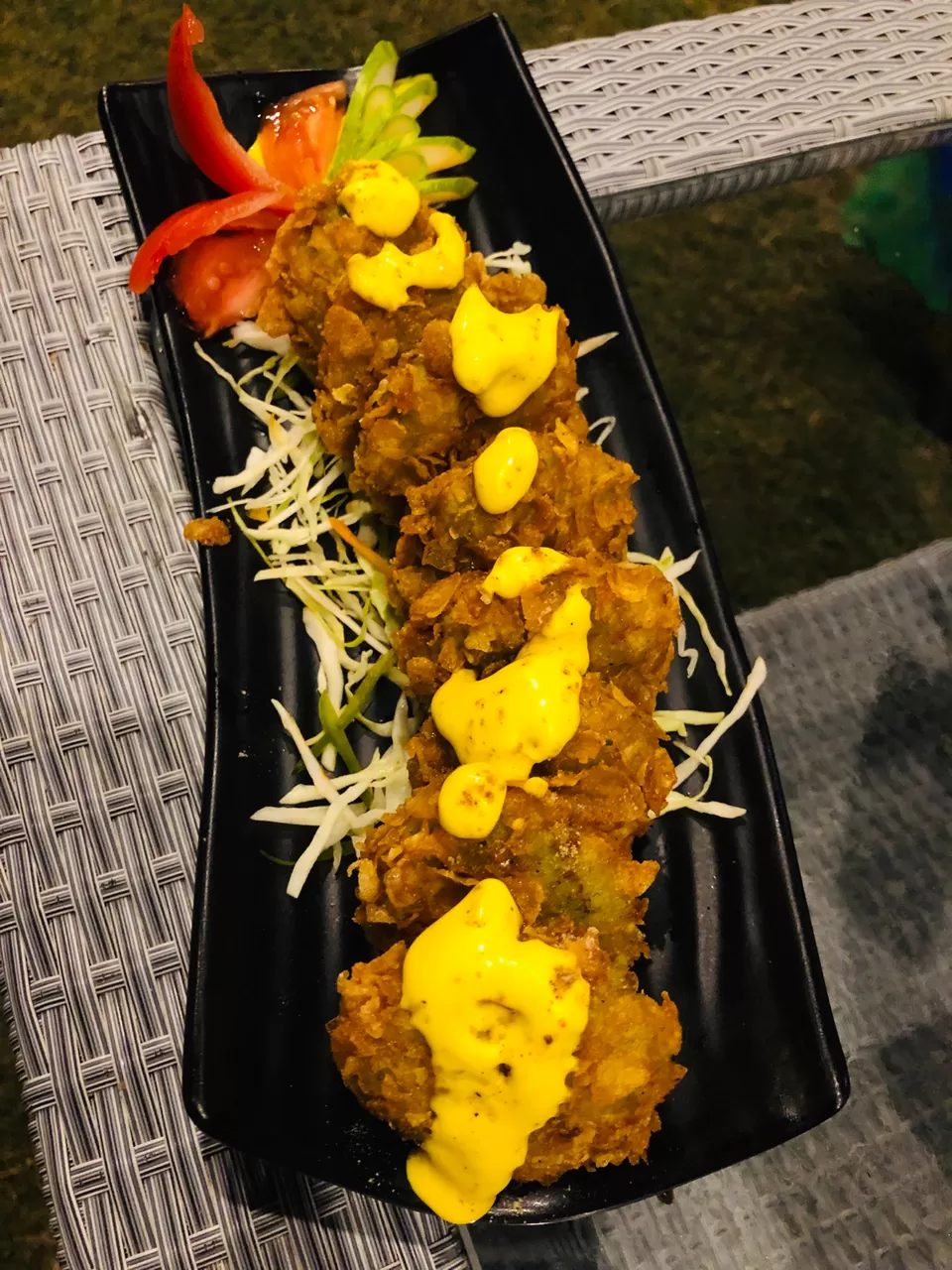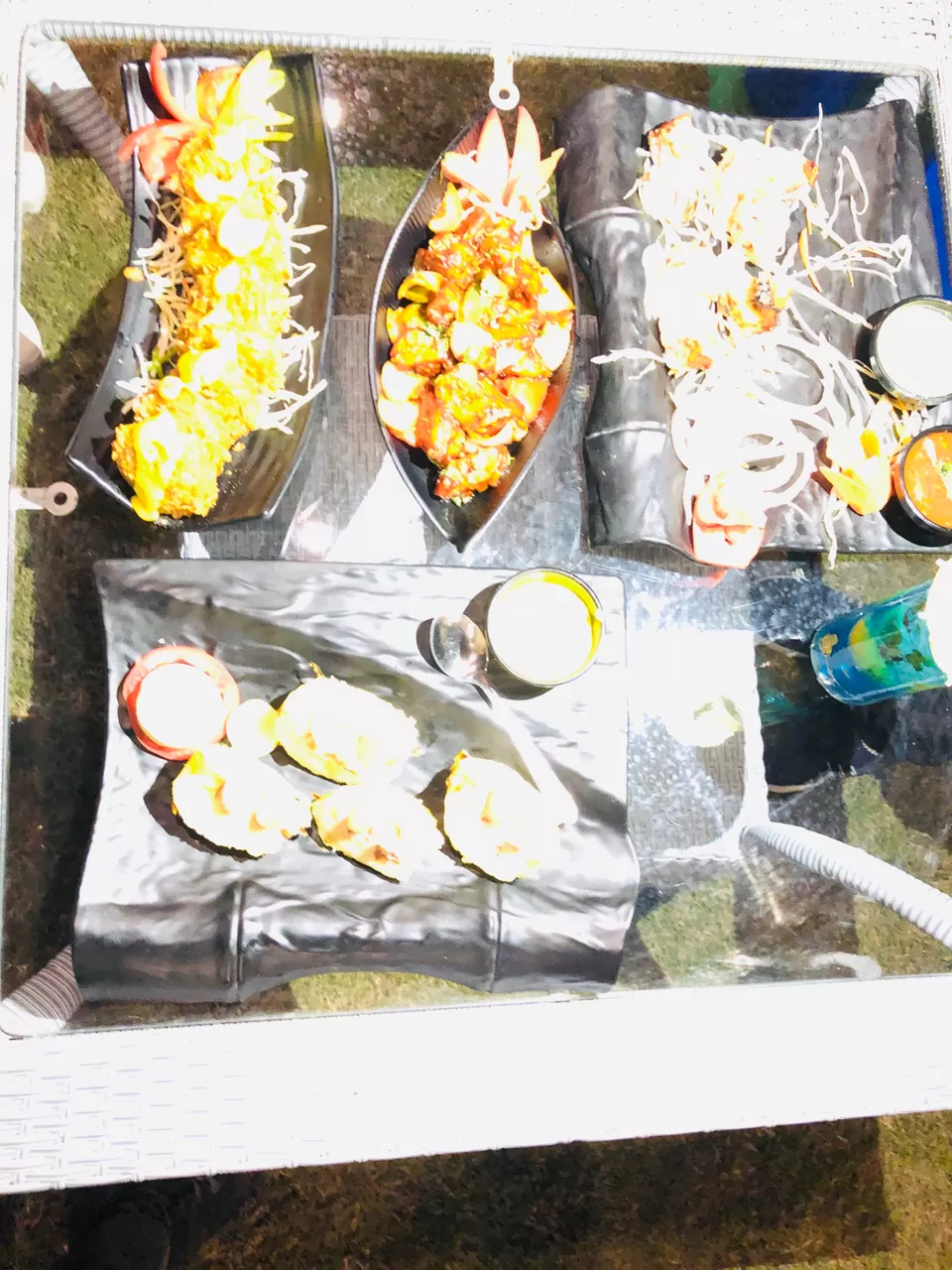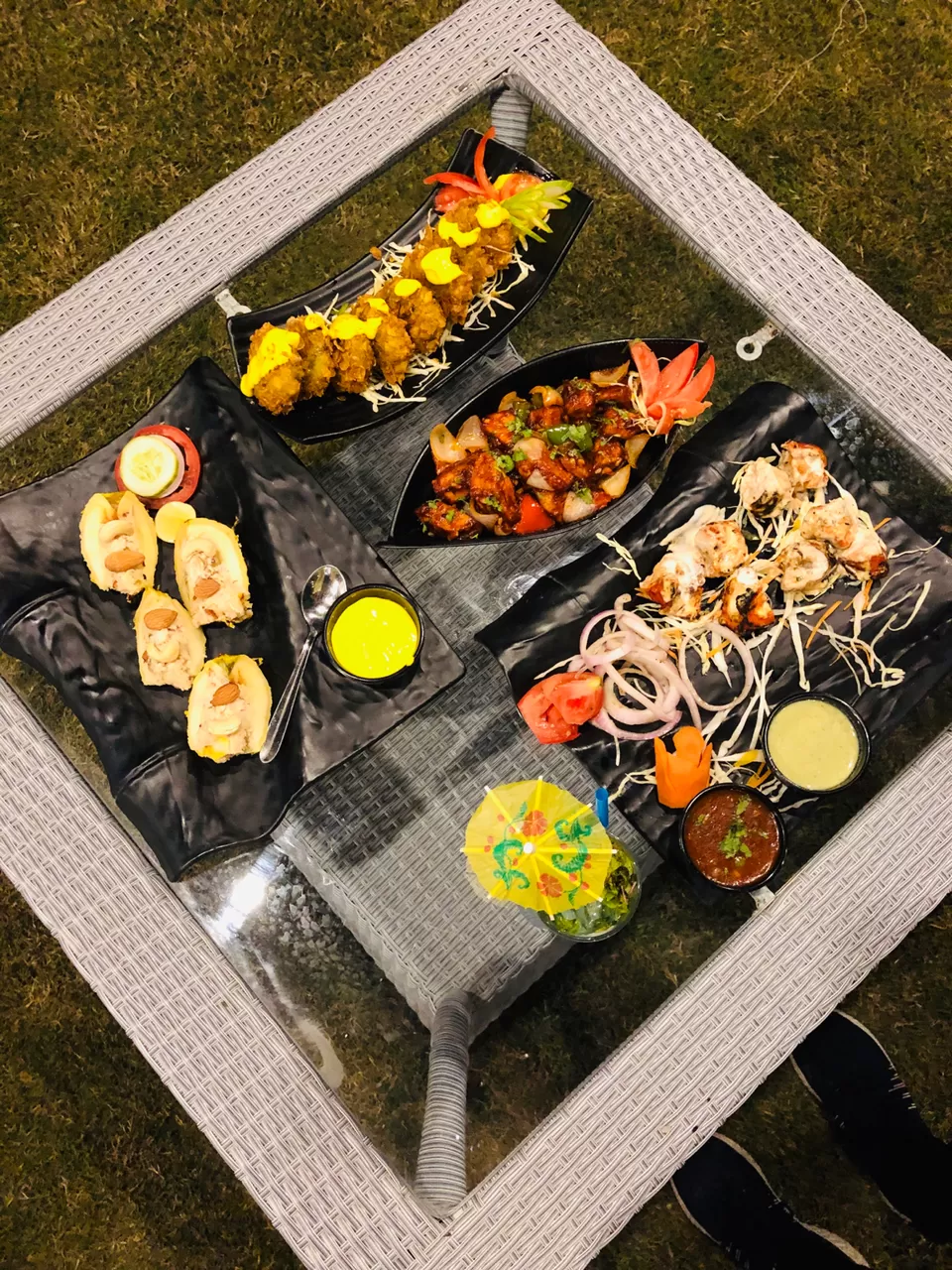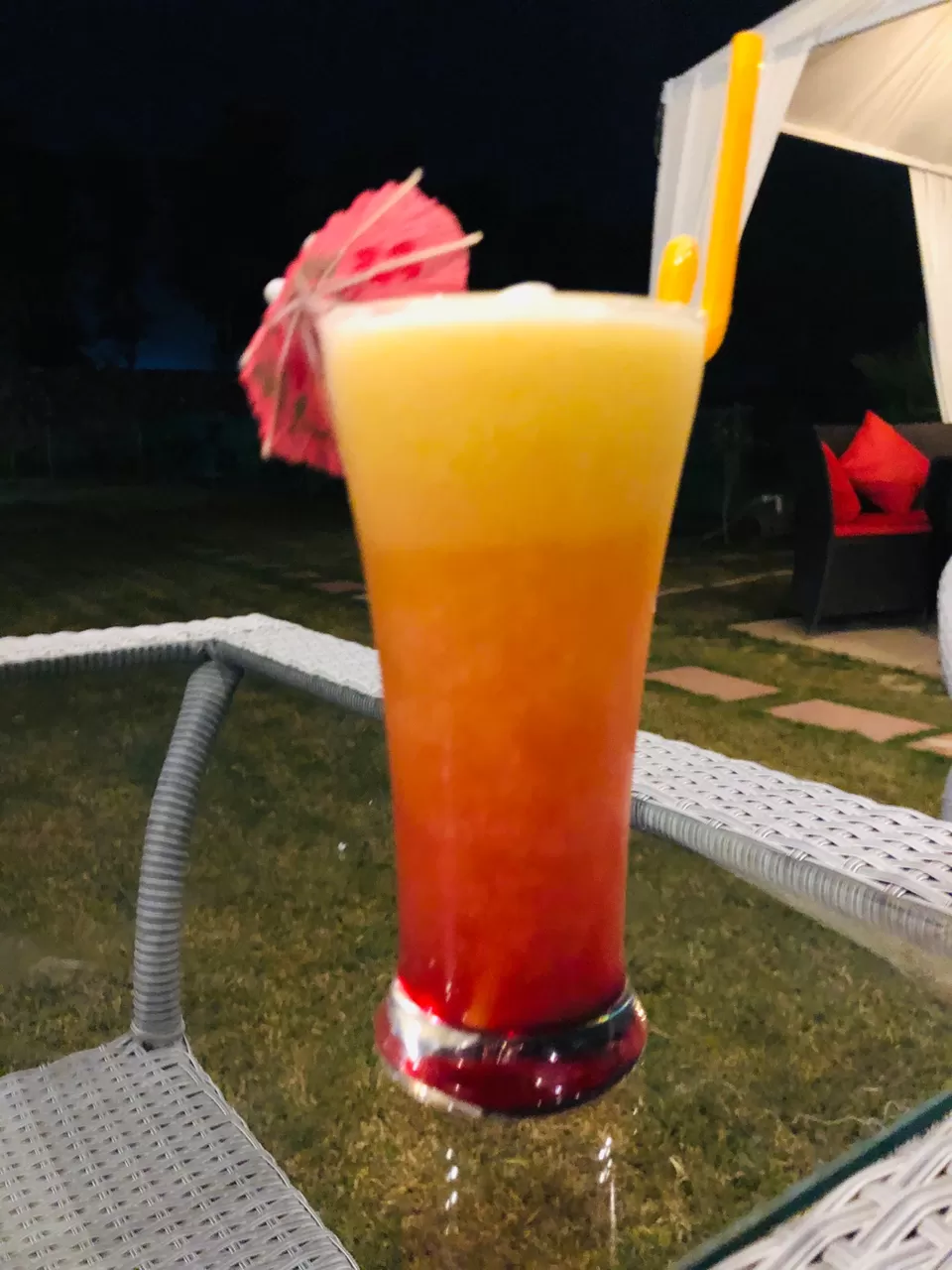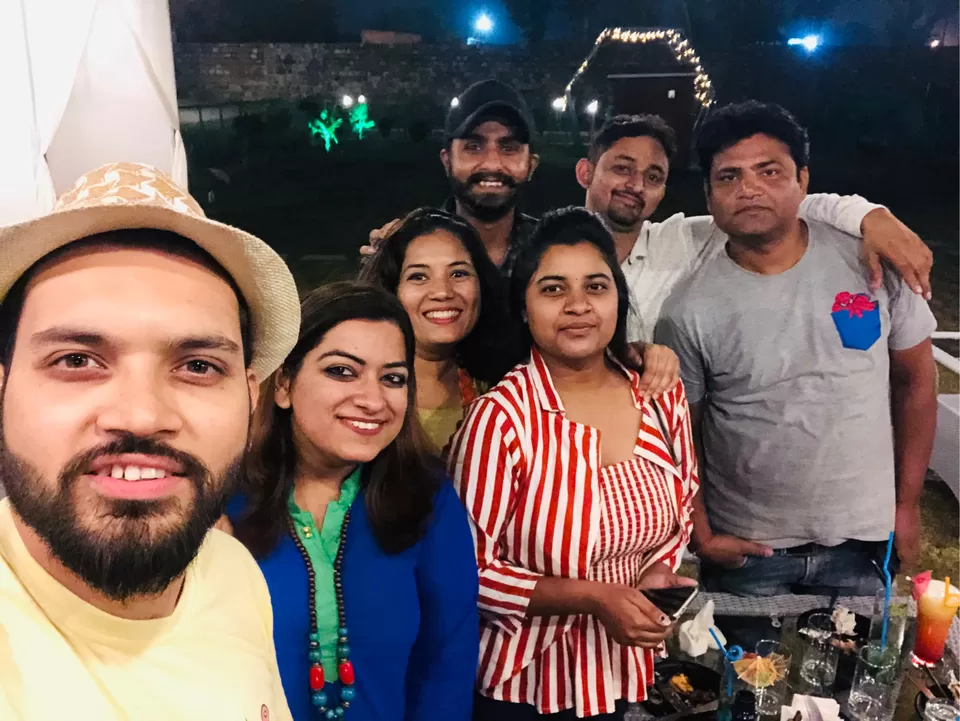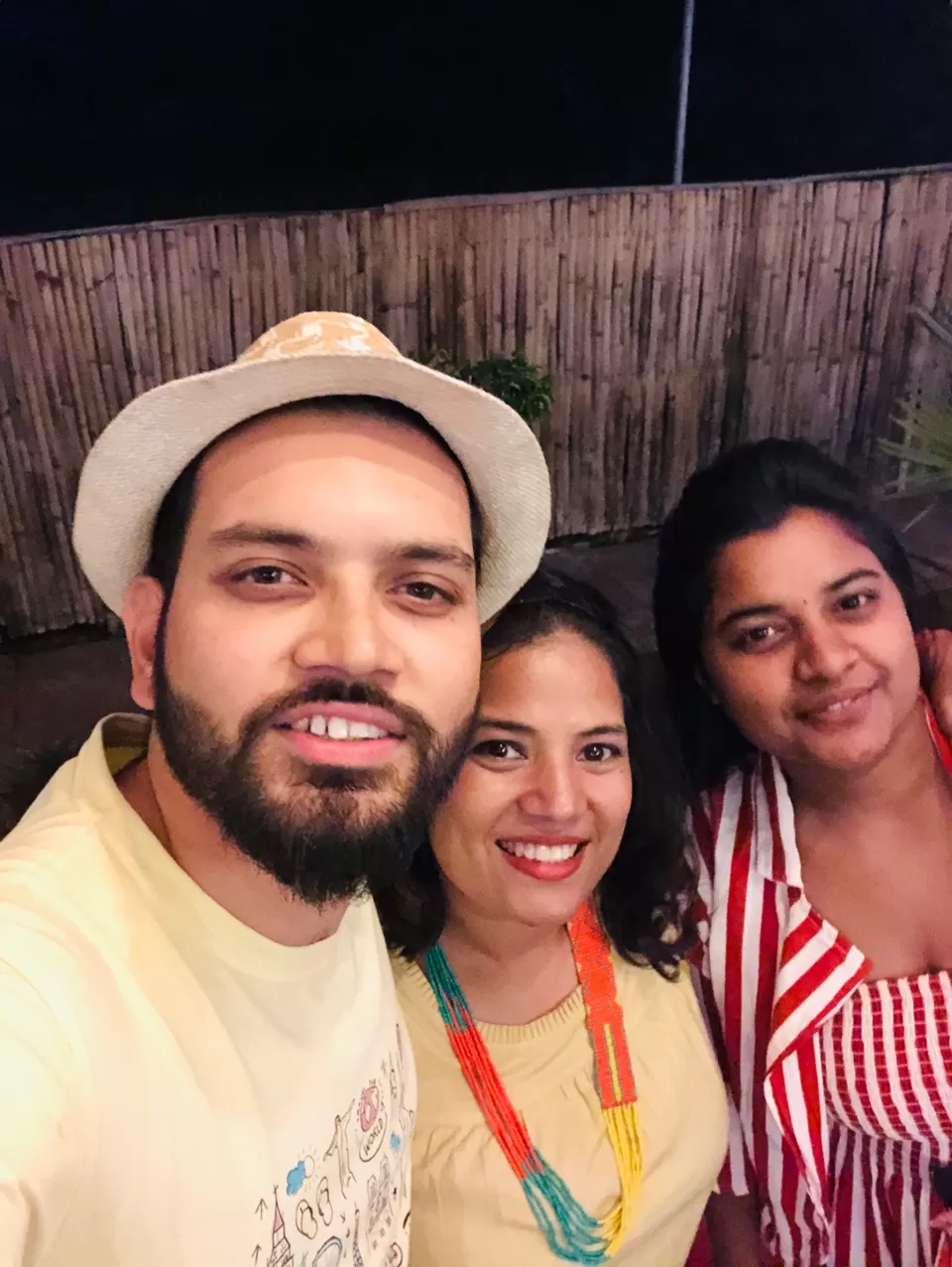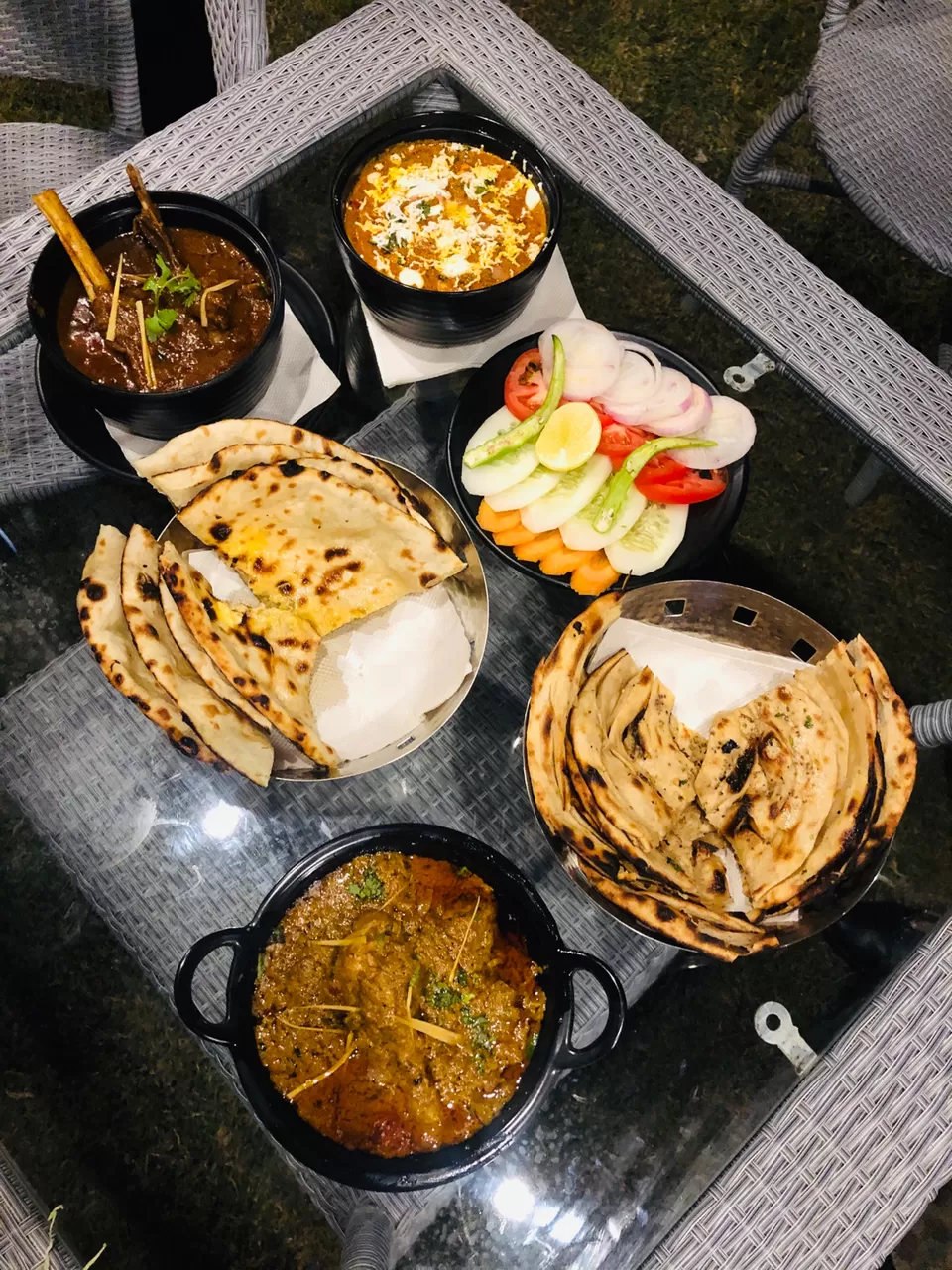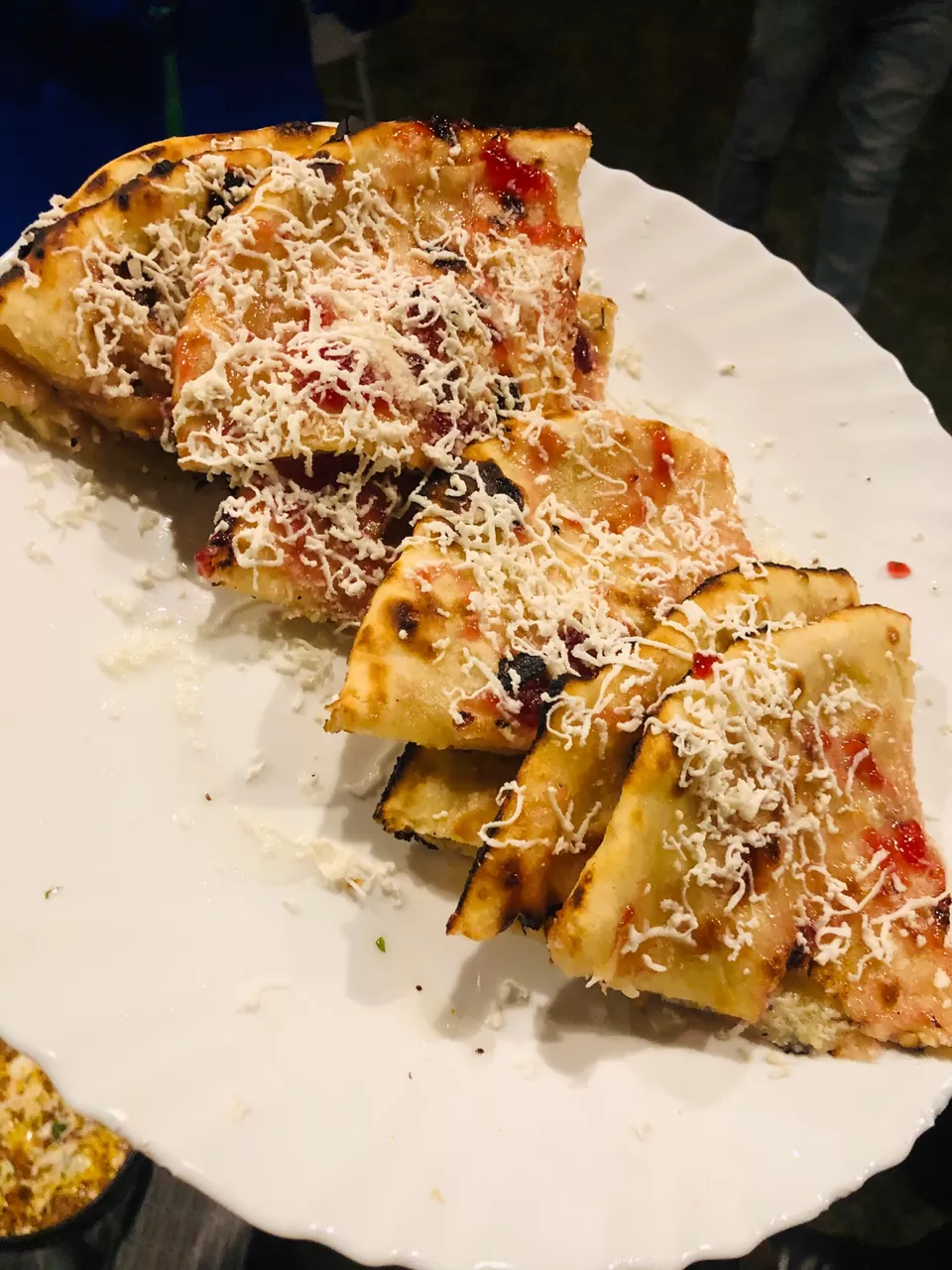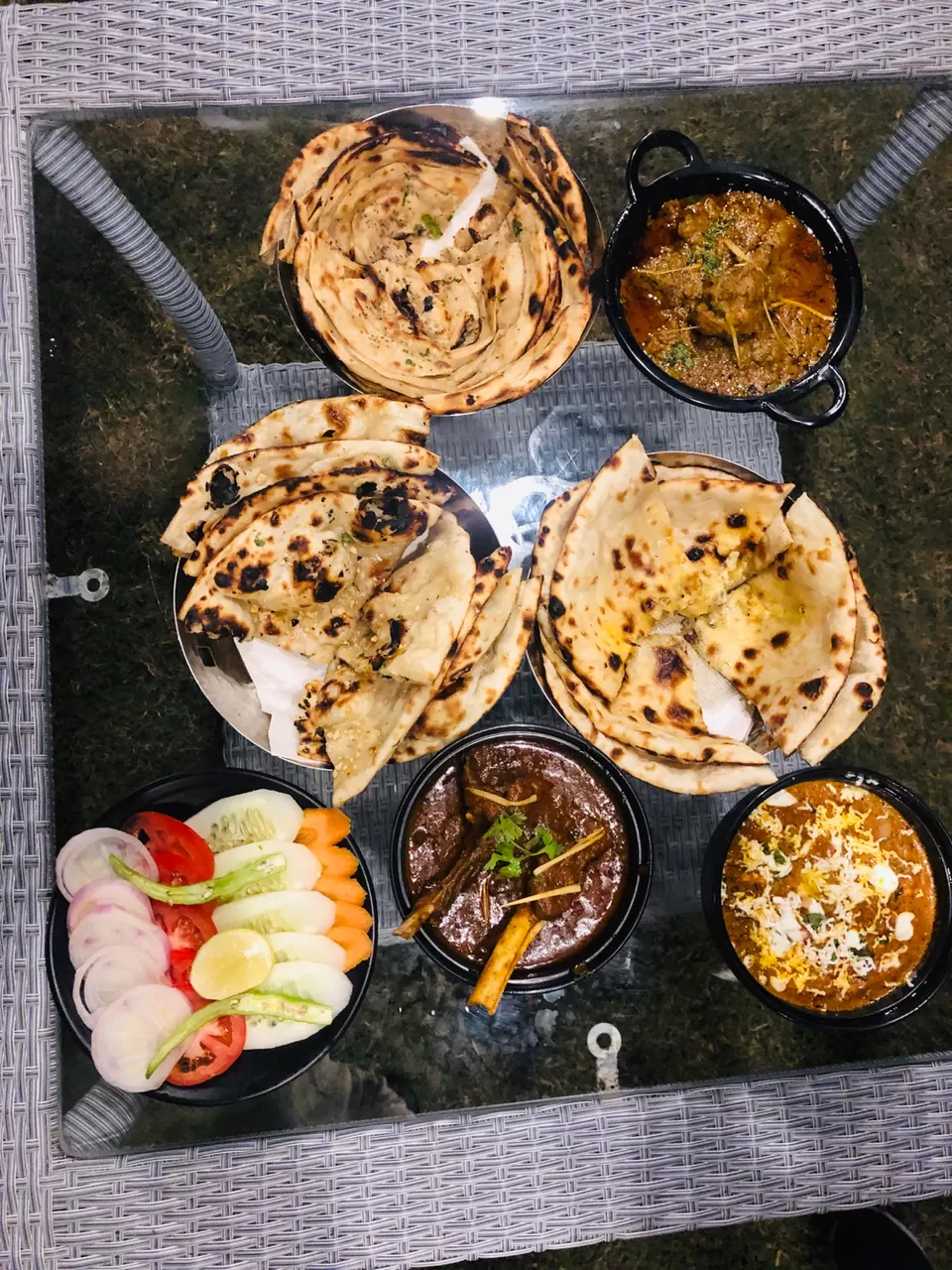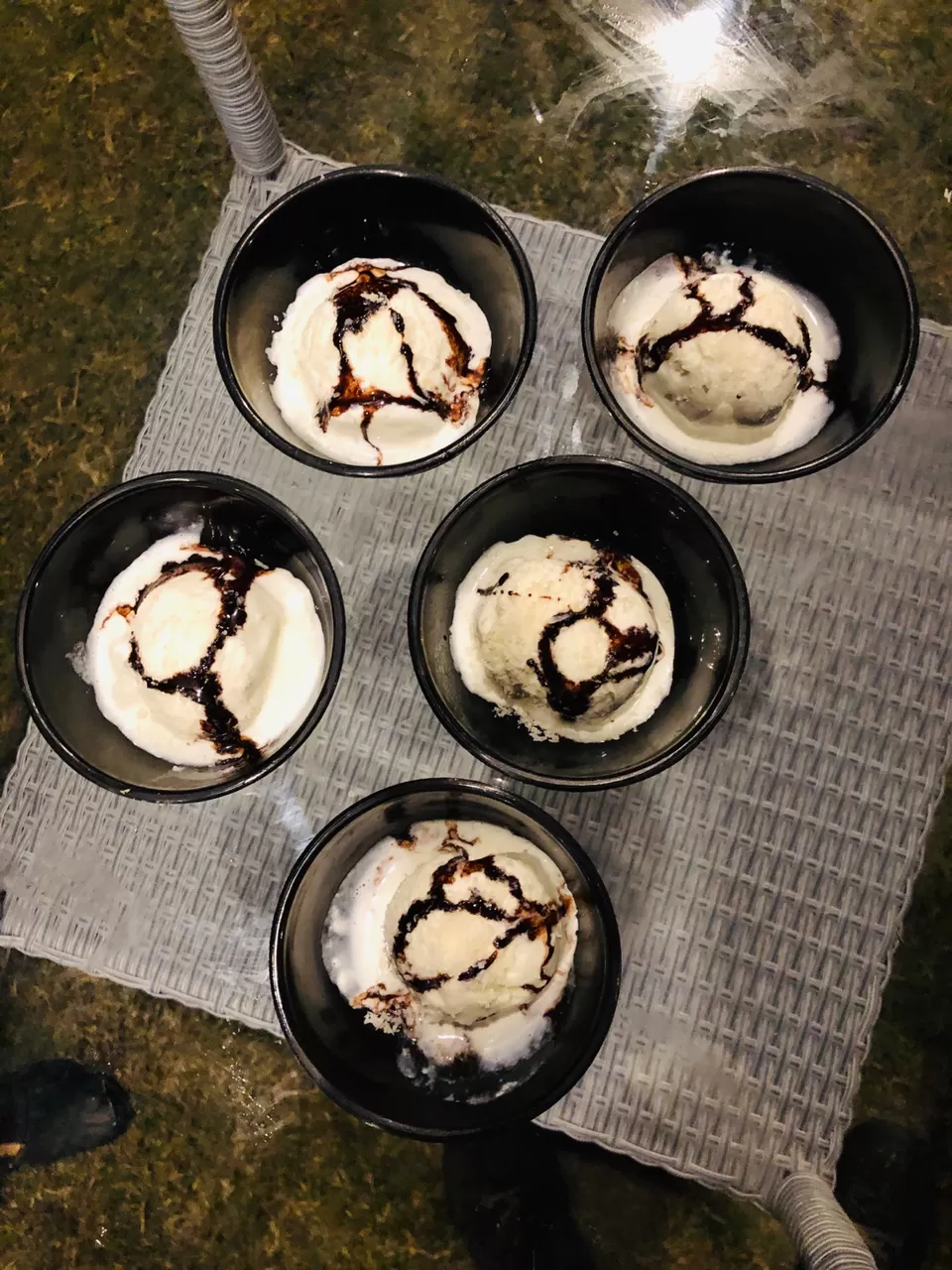 This place is located on the roof top of Moustache hostel. One of the best food places cafes in hostels i have been to. The place offers all types of food n drinks from veg to nonveg. Overall a nice outlet for hostel travellers who visit this place in Agra.. Cheers..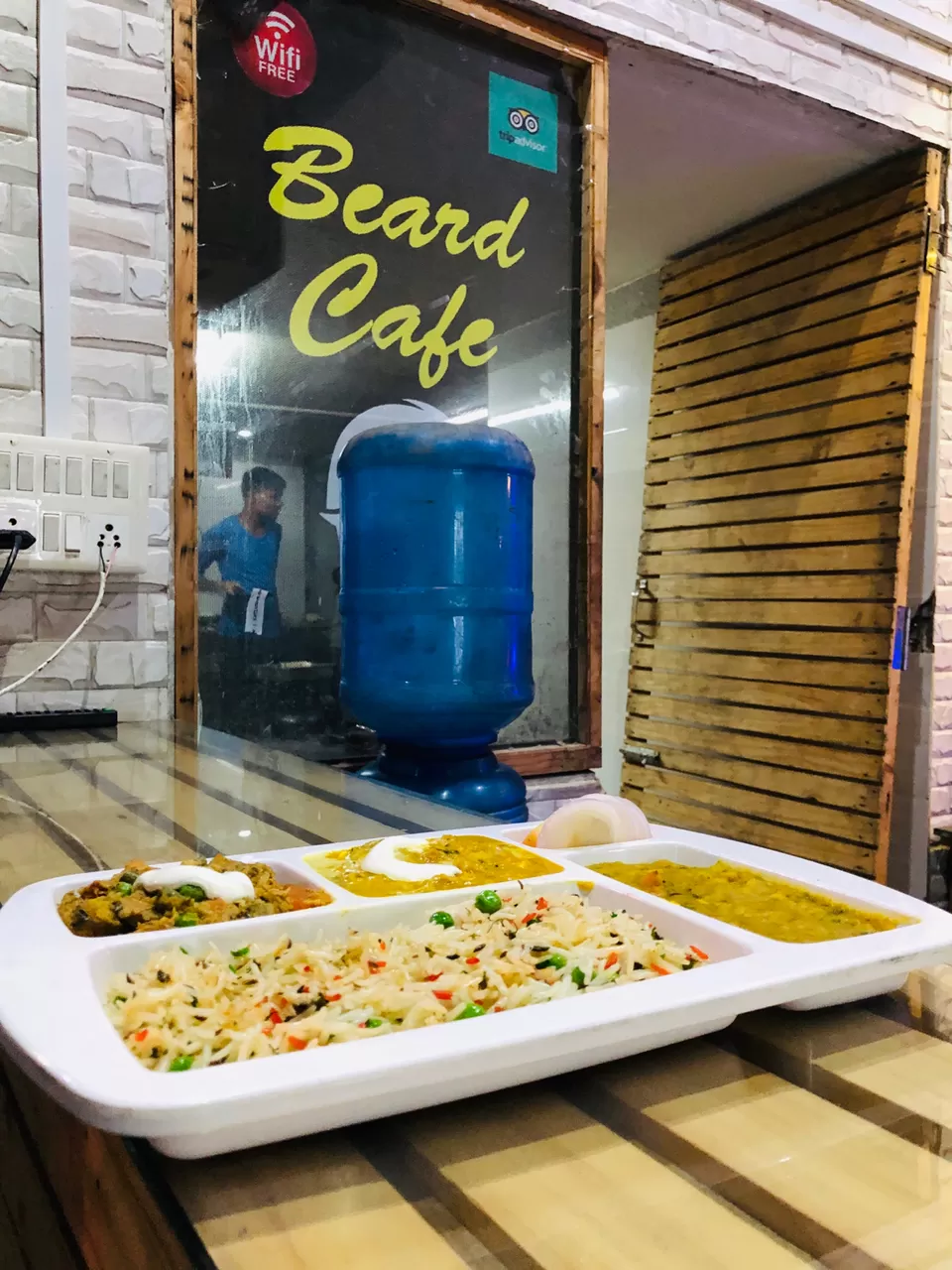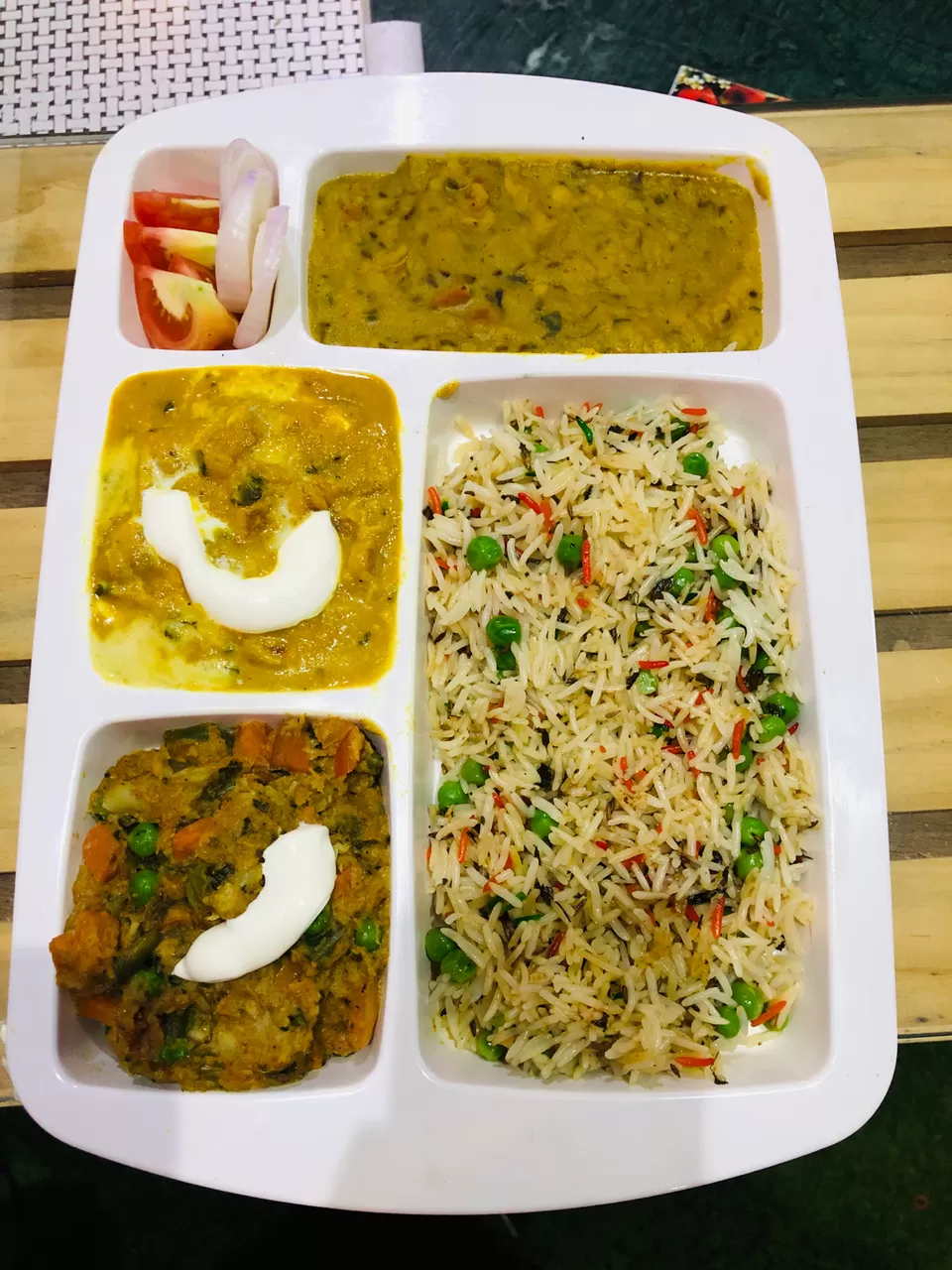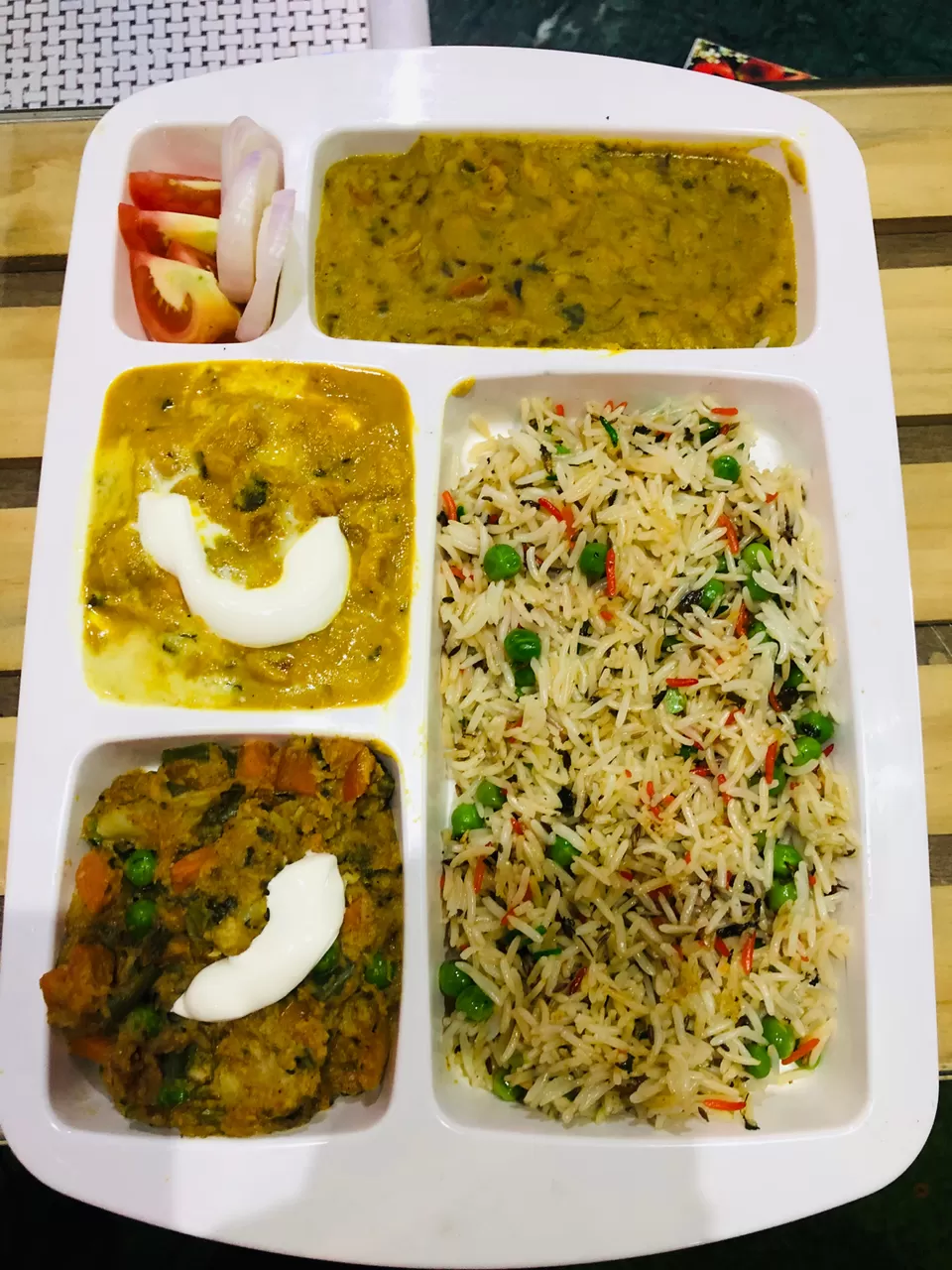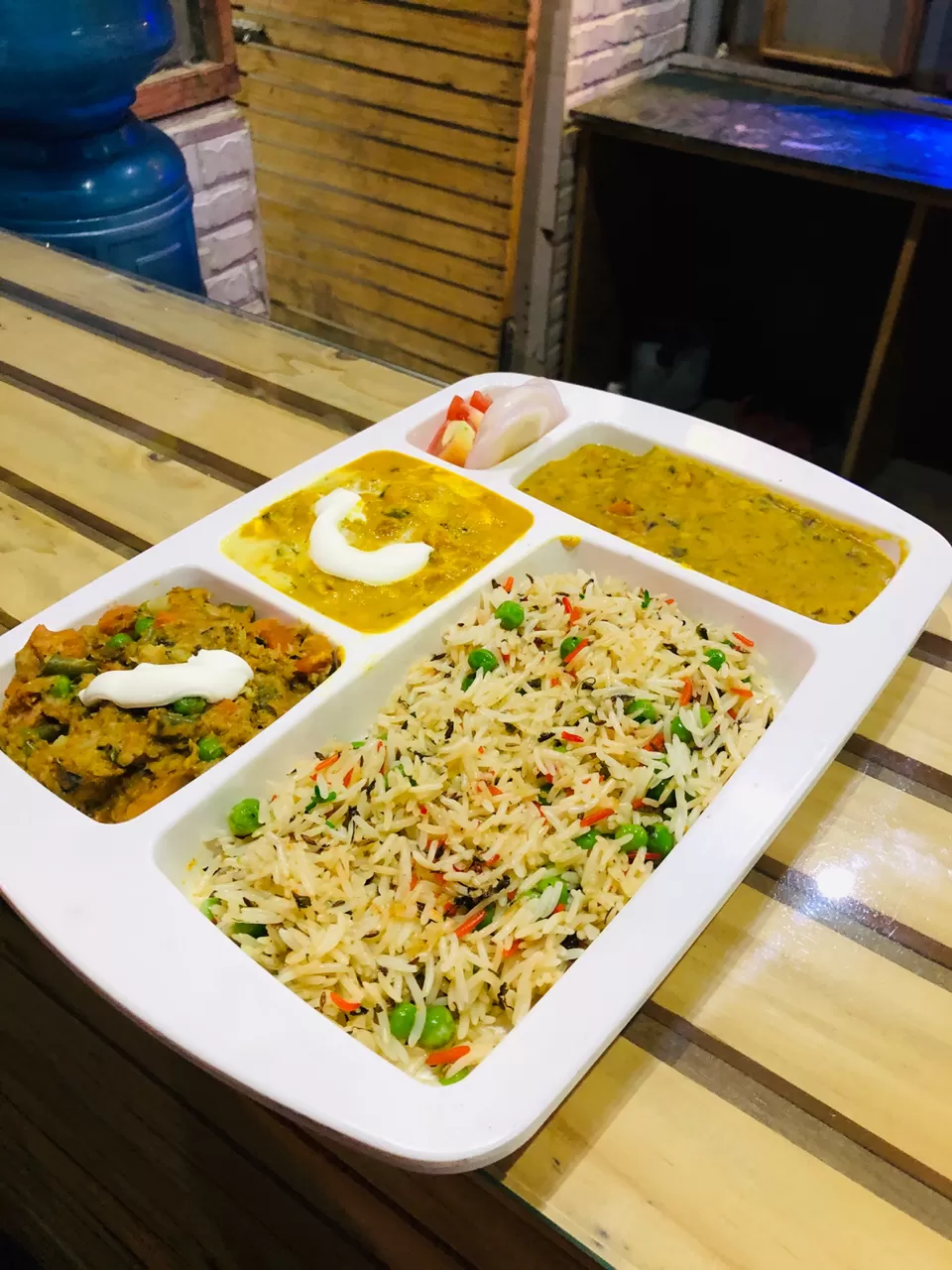 One of the finest food restaurants near raja mandi station. The place has nice n simple interiors with red n white theme. The staff is nice n polite. The owner was a friendly person. They have their own masalas n dals which is used in making of food. The place has great thalis for all the foodies.. I had dal bhaati churma n Indian thali. Both the thalis were so tasty n delicious. Once you are in agra you must try their food for some great dishes to crave for. Happy cravings. Cheers..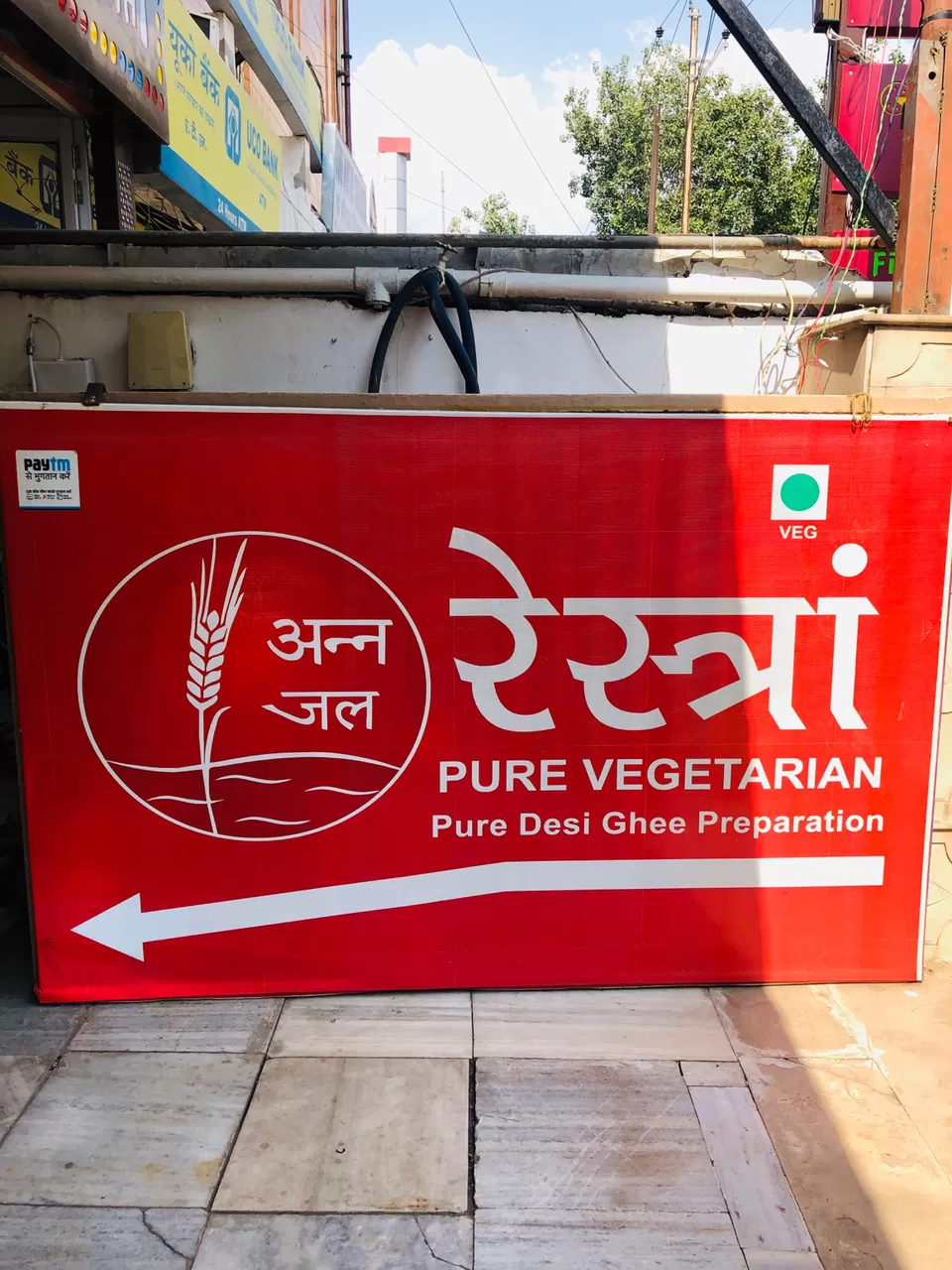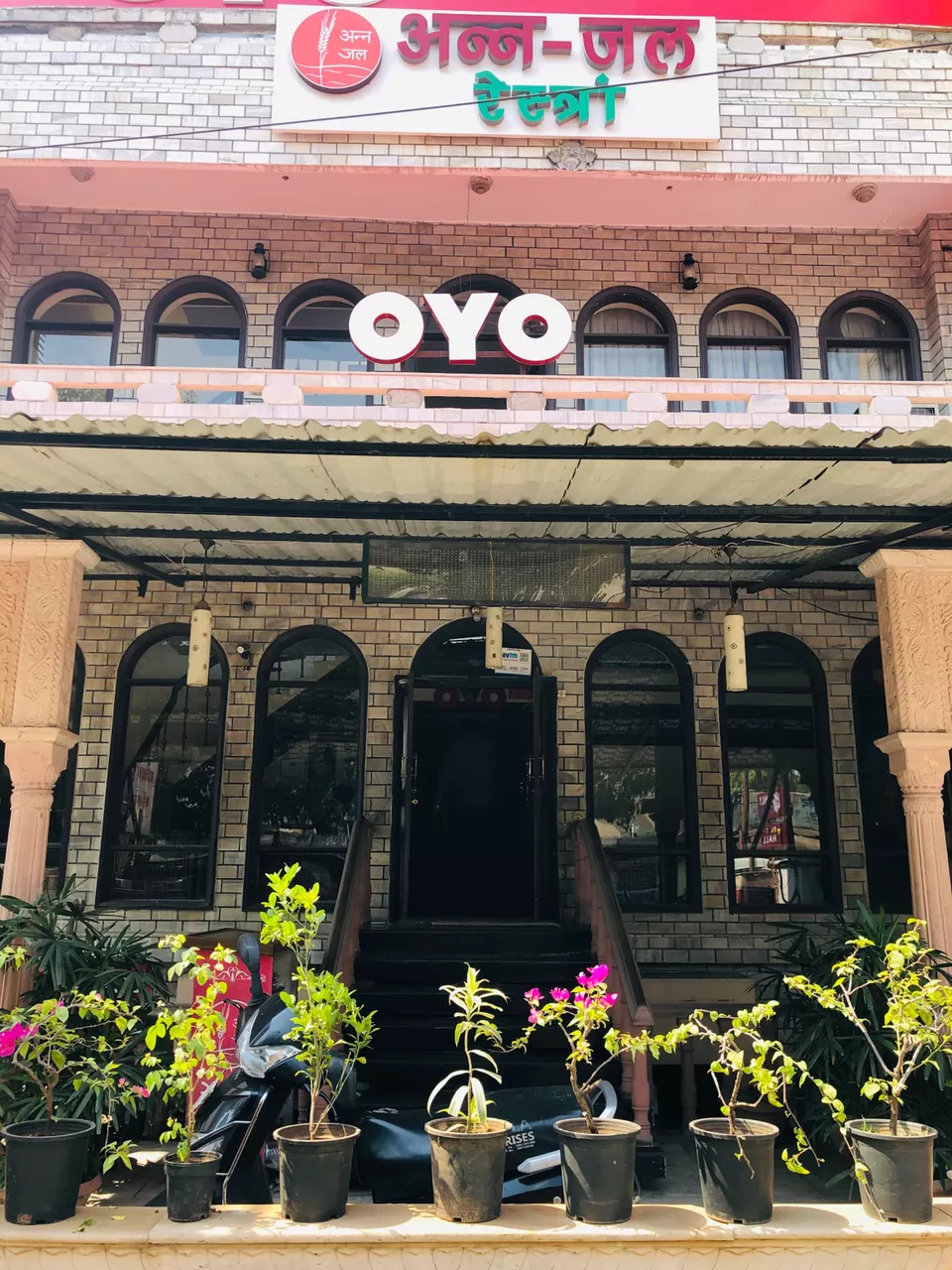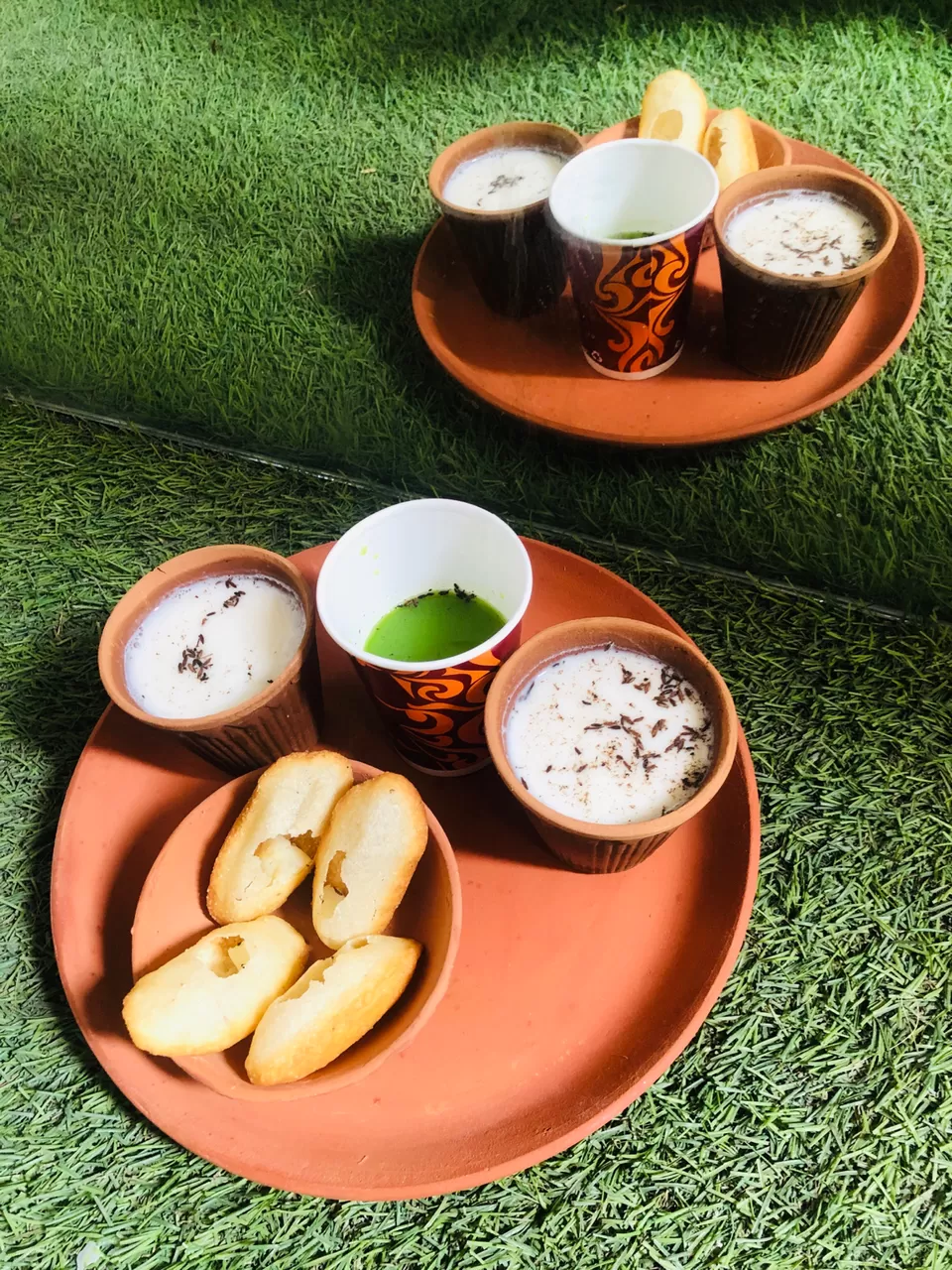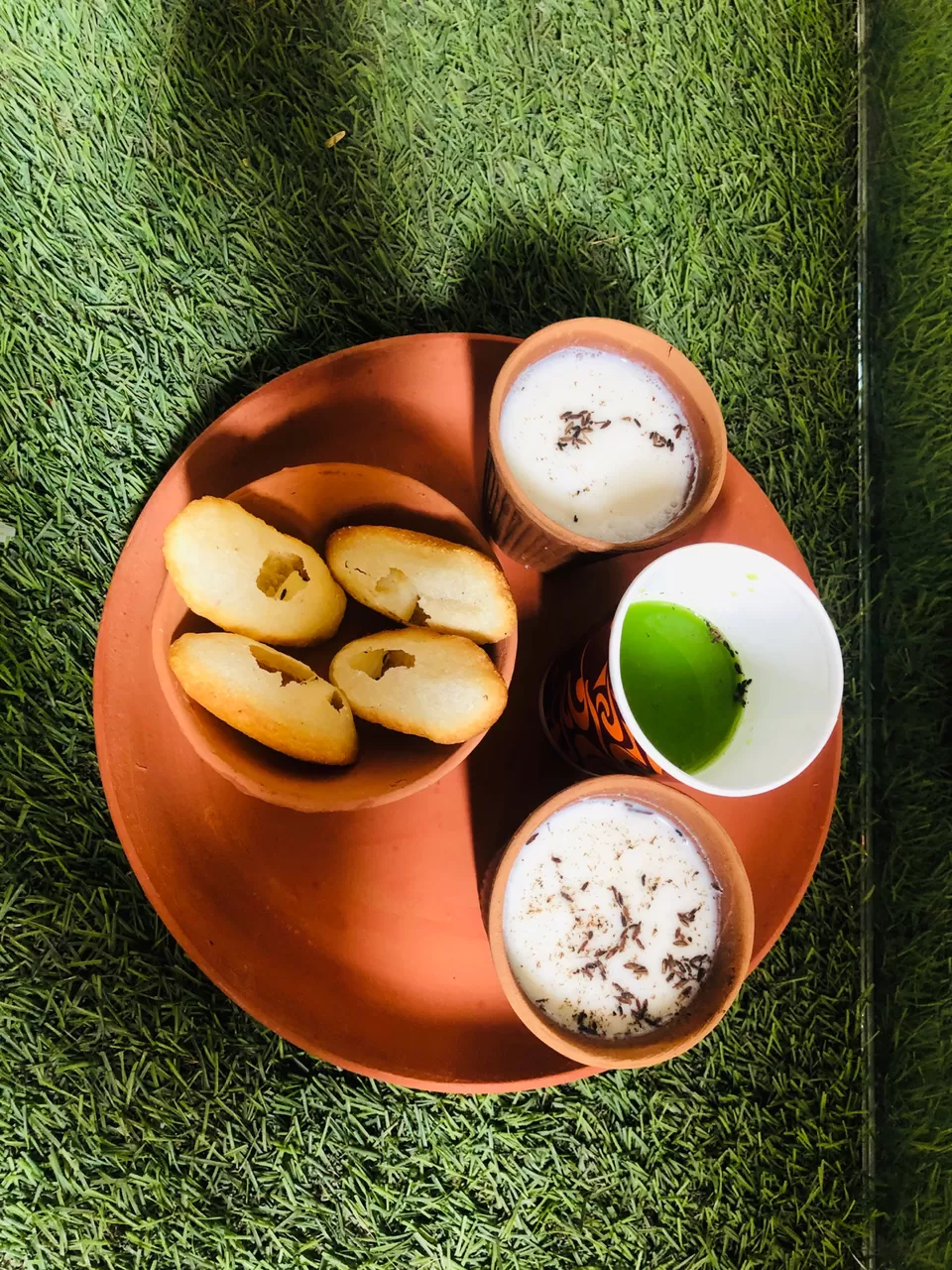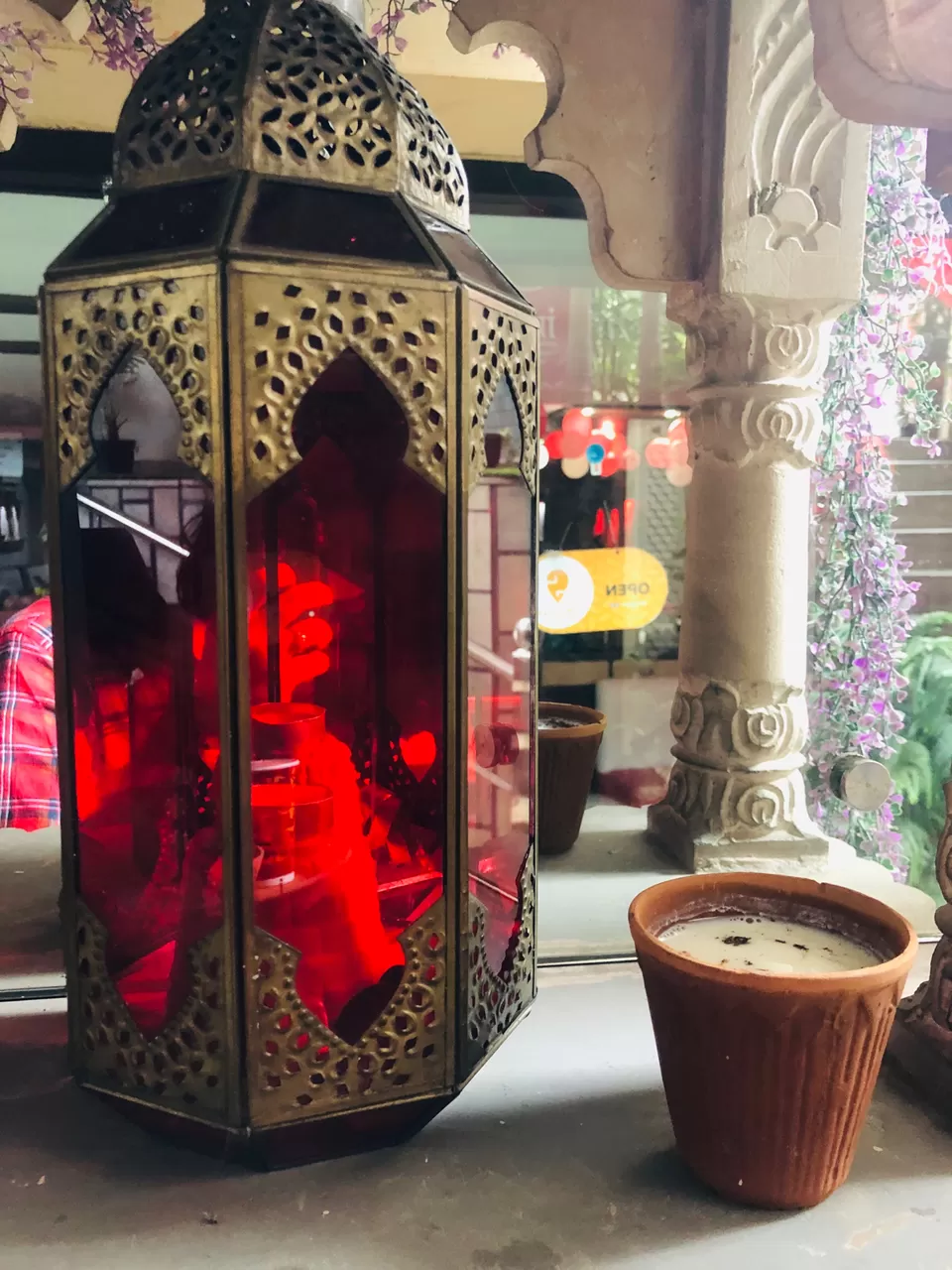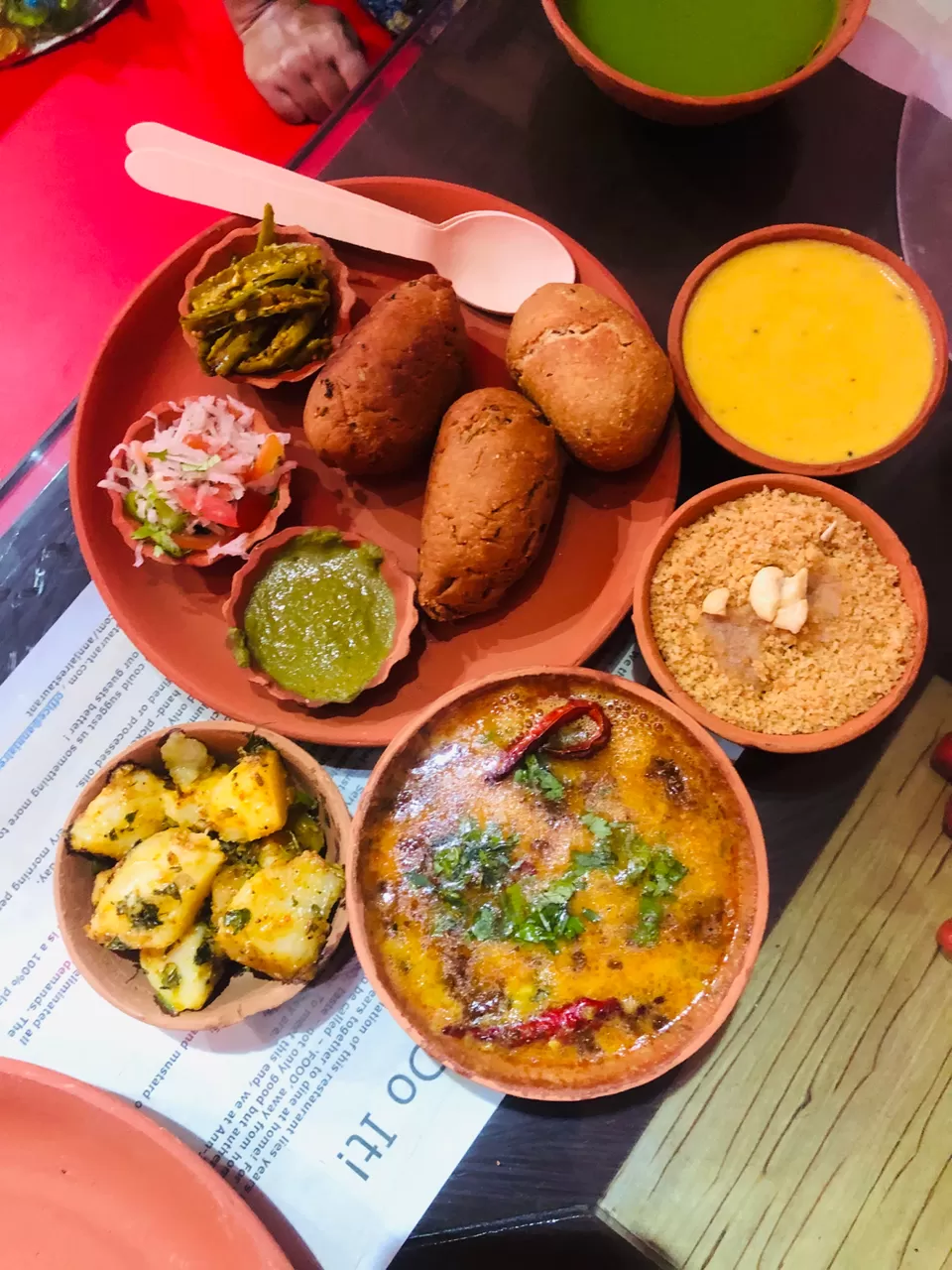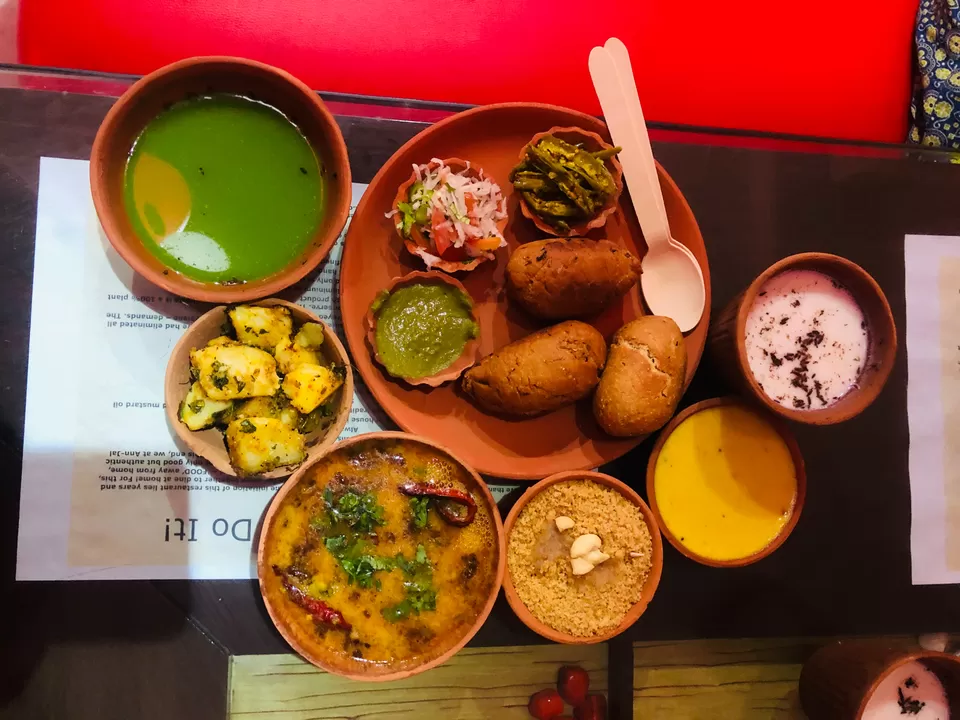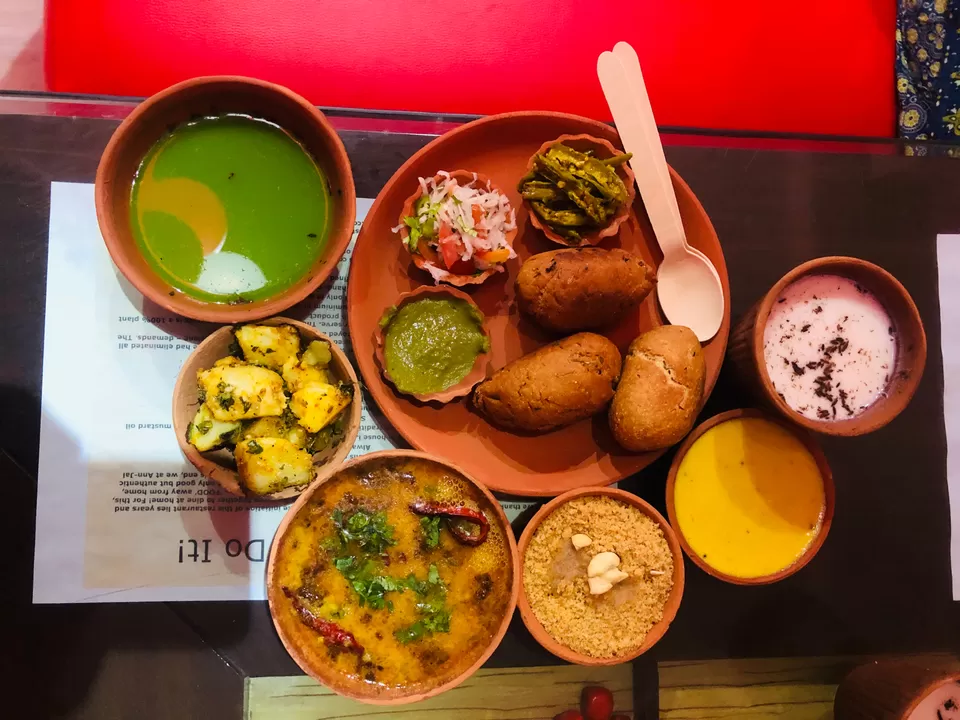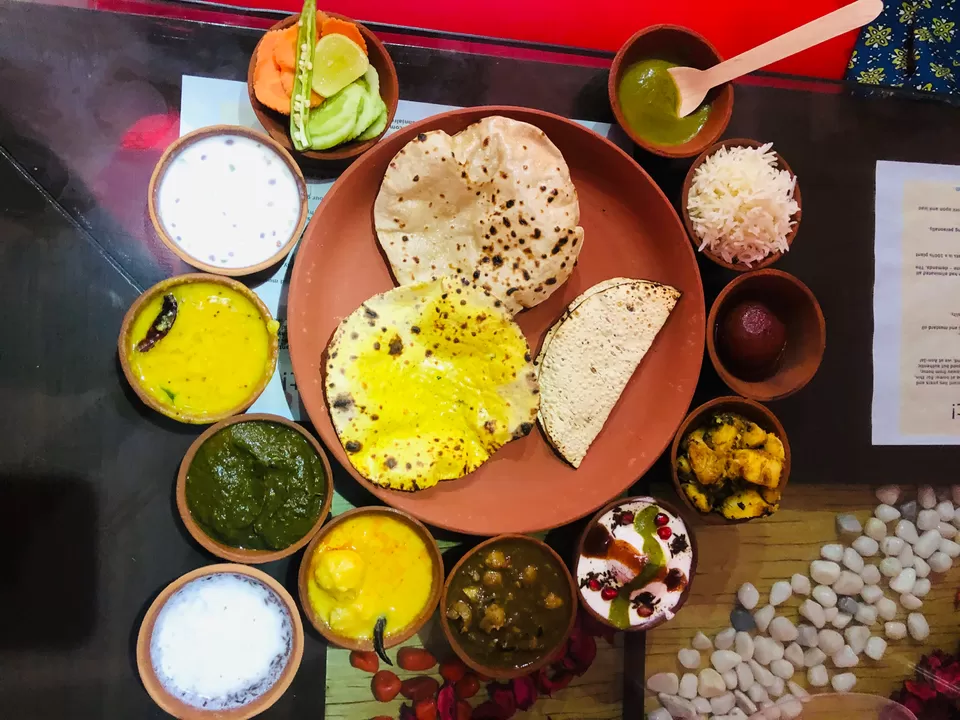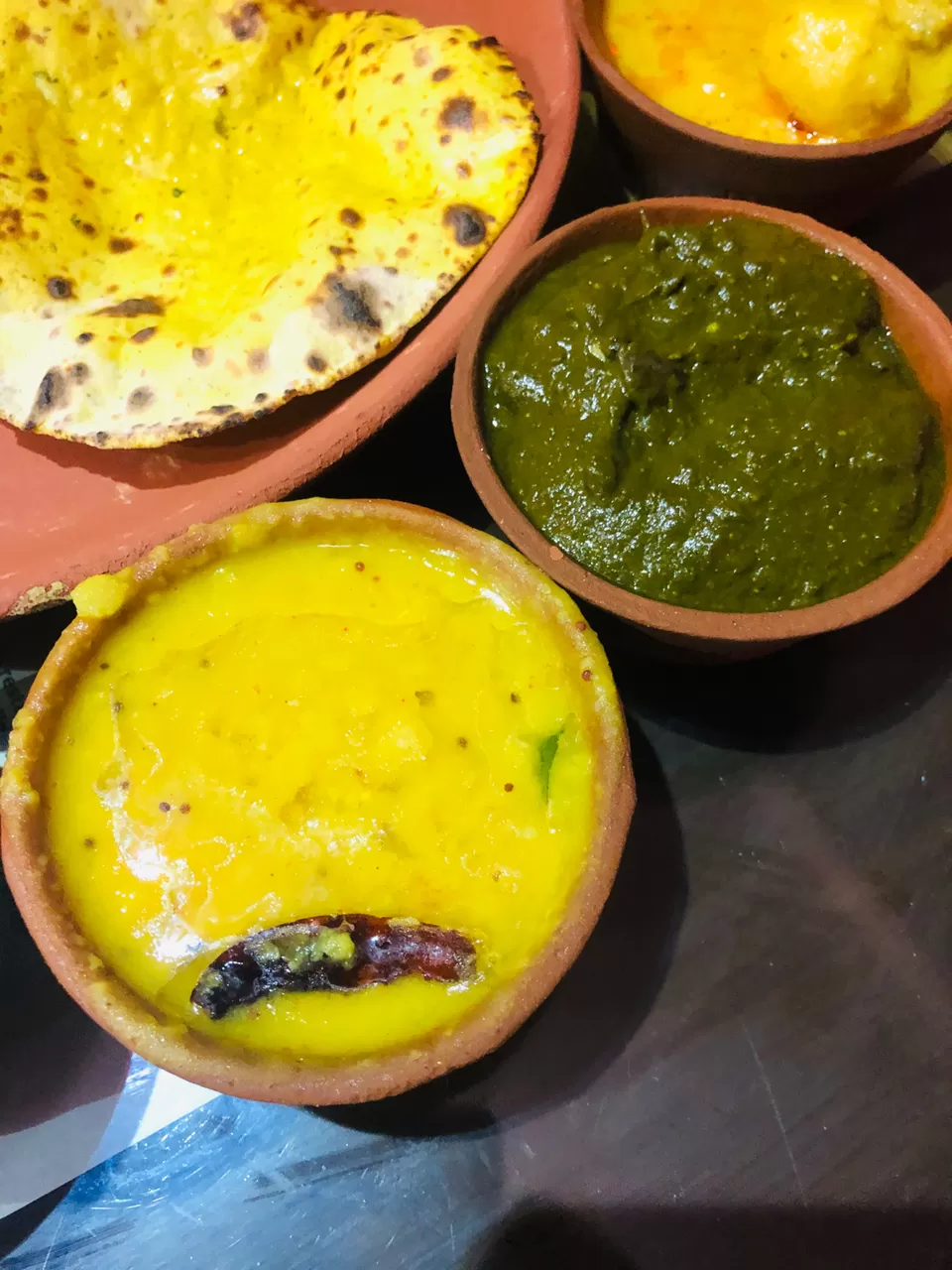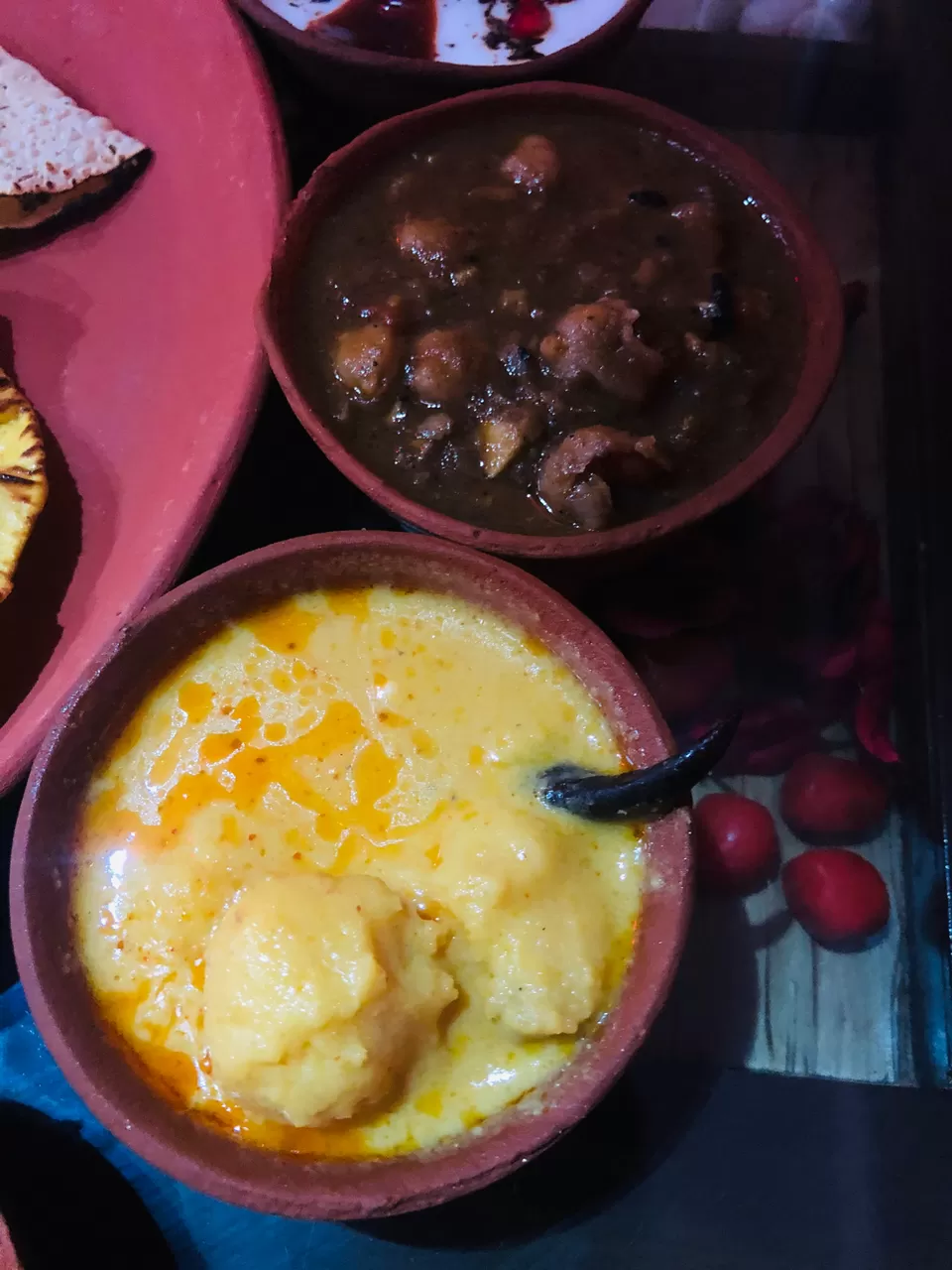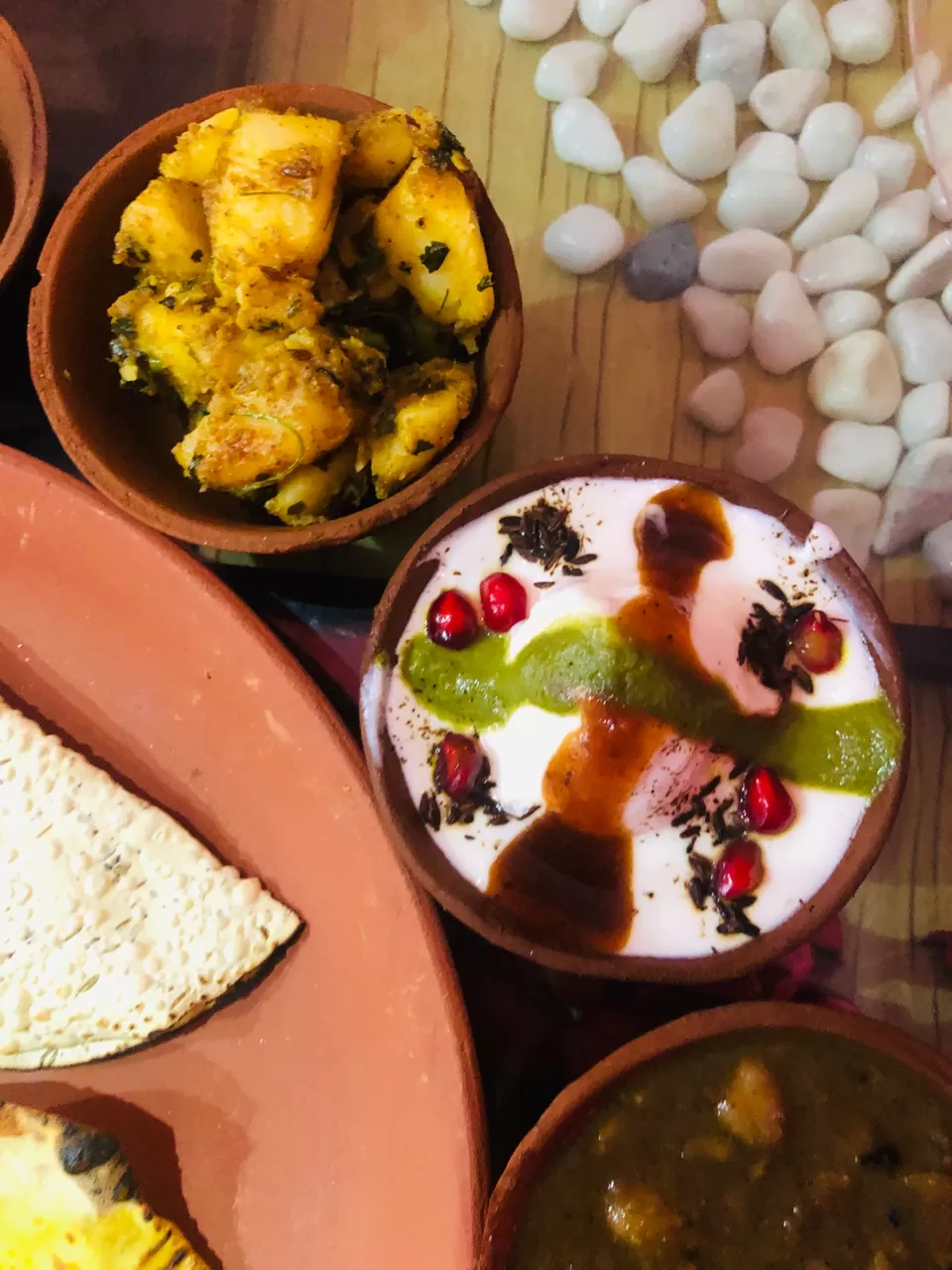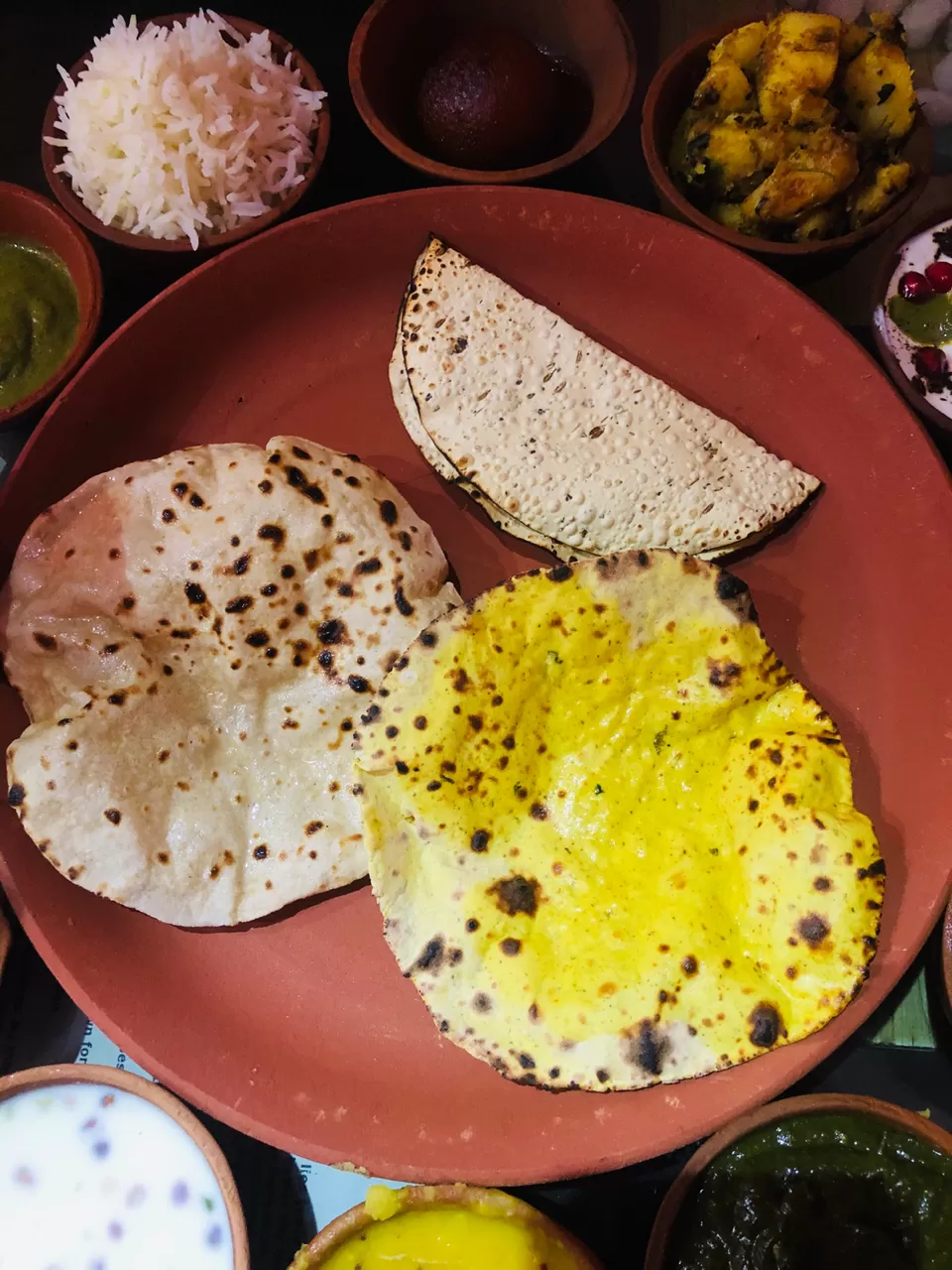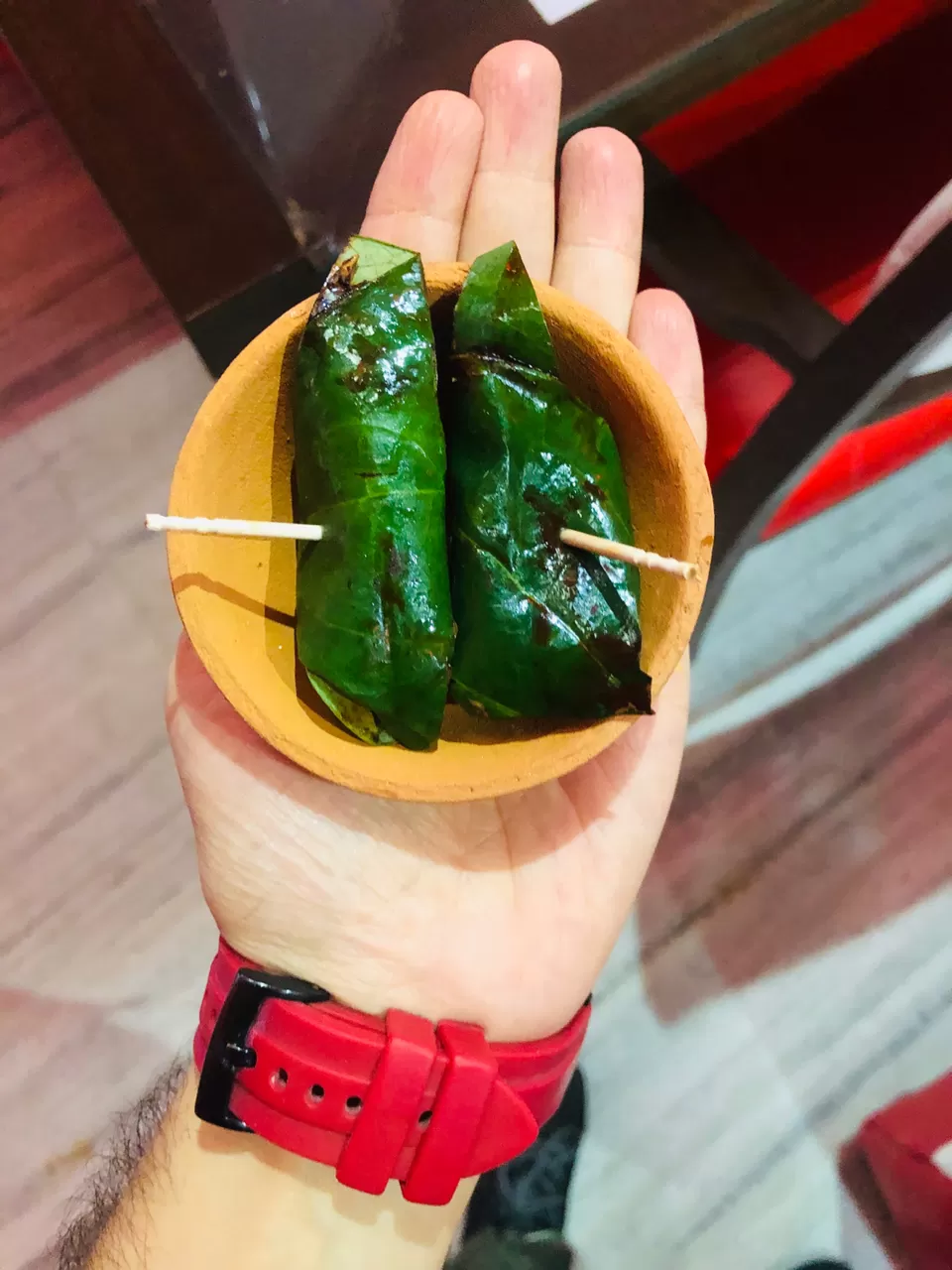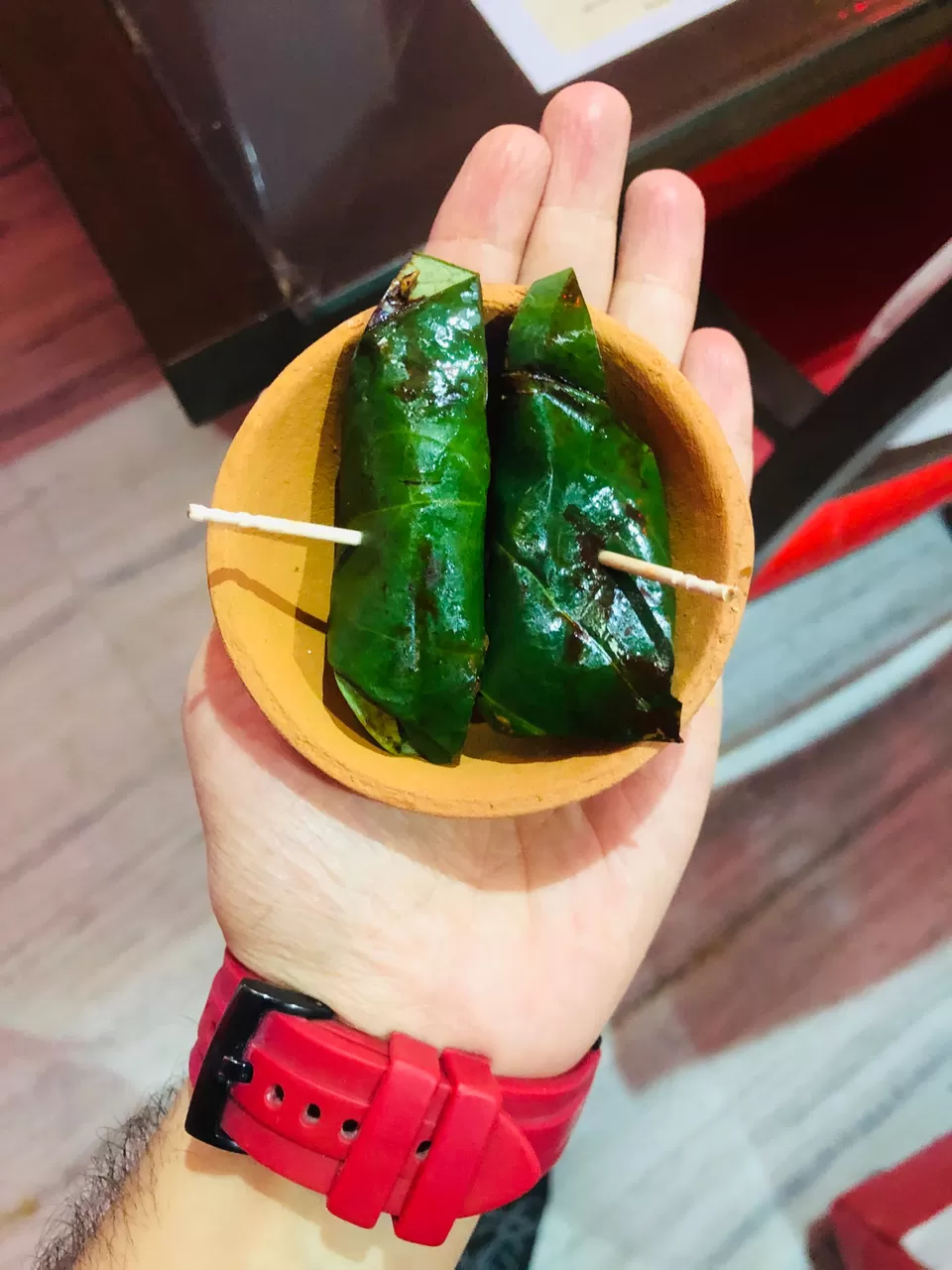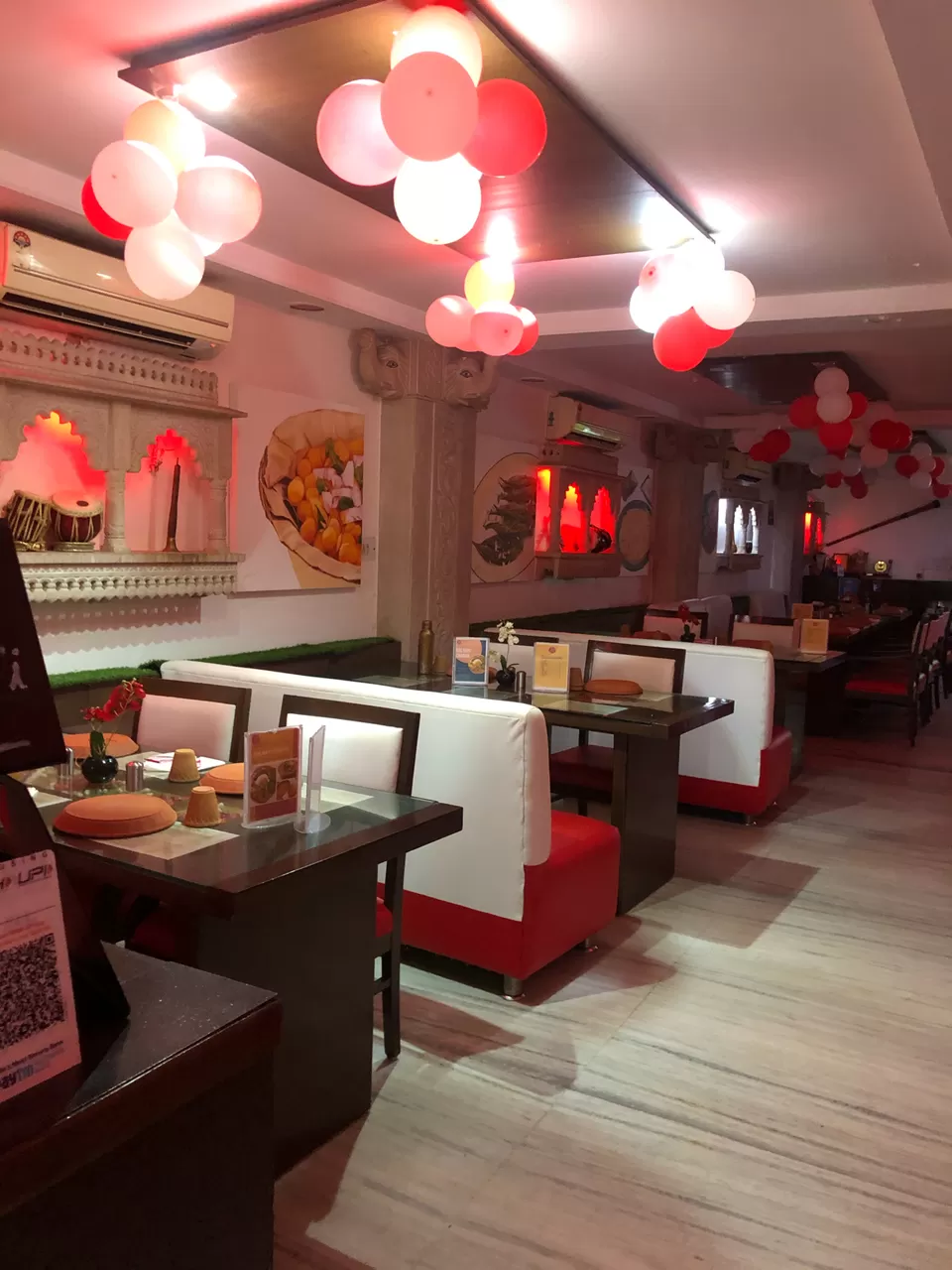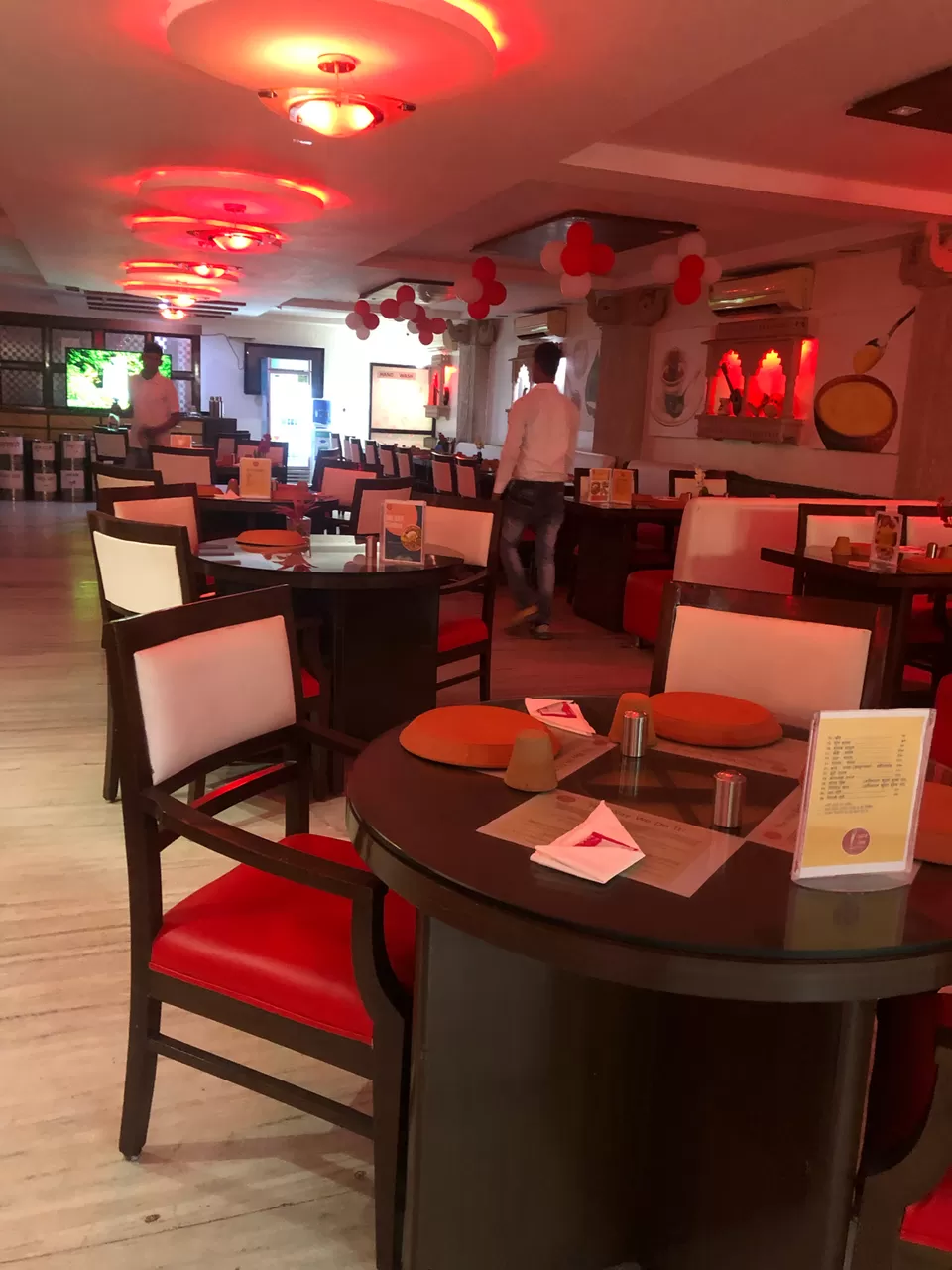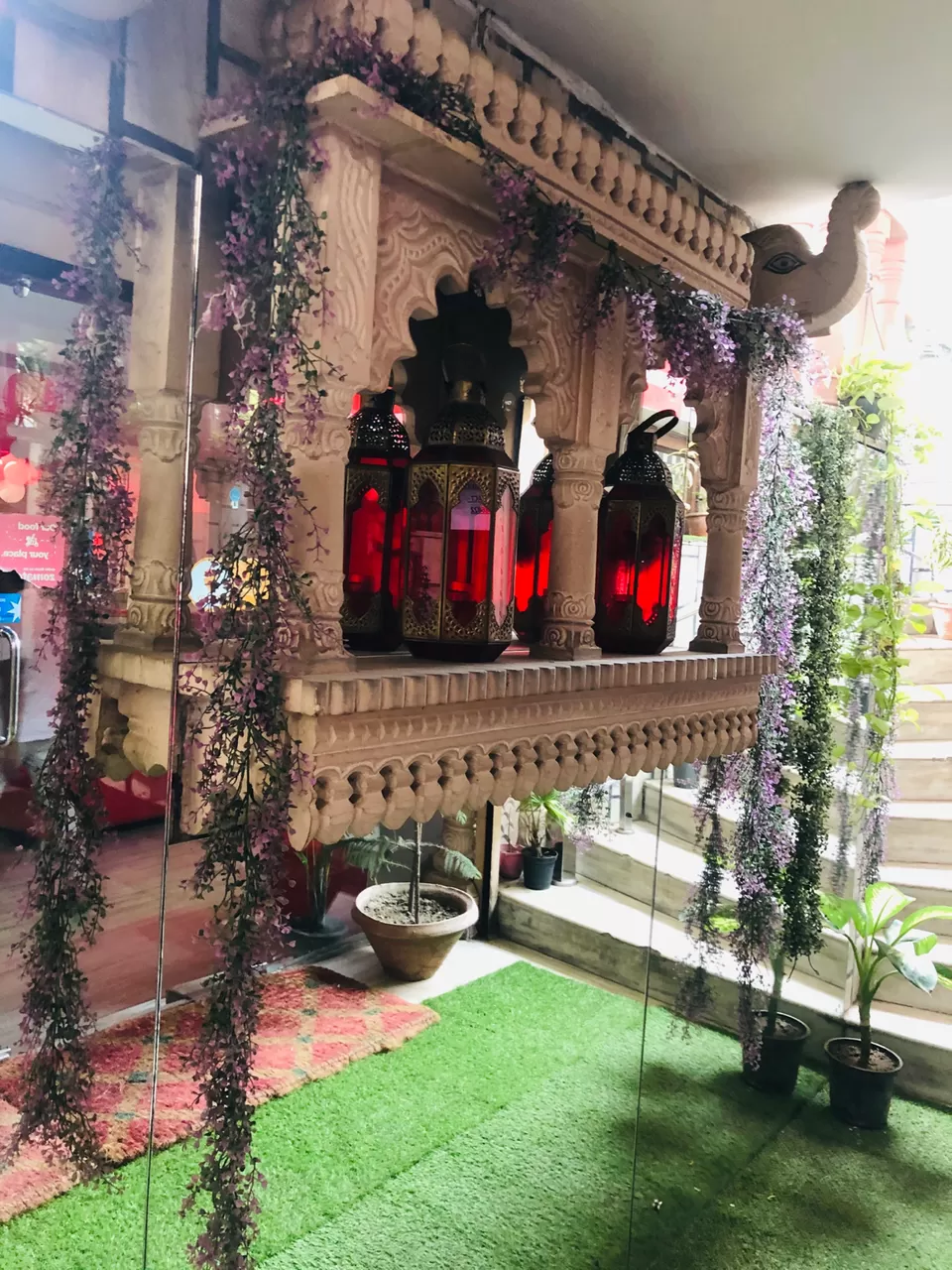 This place has been there from last 70 years. One of the best sweets shop i have visited in Agra. They serve bedai , panner kachori , dal kachori and mitti lassi. I had all of them and to be frankly speaking they were the most delicious food items i had in my whole trip. The rates are super cheap. Starting with bedai - 10₹
Panner kachori - 15 ₹
Dal kachori - 10₹
Rabri - 32₹
Lassi - 30
Overall one of the finest food outlet in agra .. Its near Taj mahal and is located in Taj Nagri market. Its is very famous shop so once you ask someone they will guide you to the shop..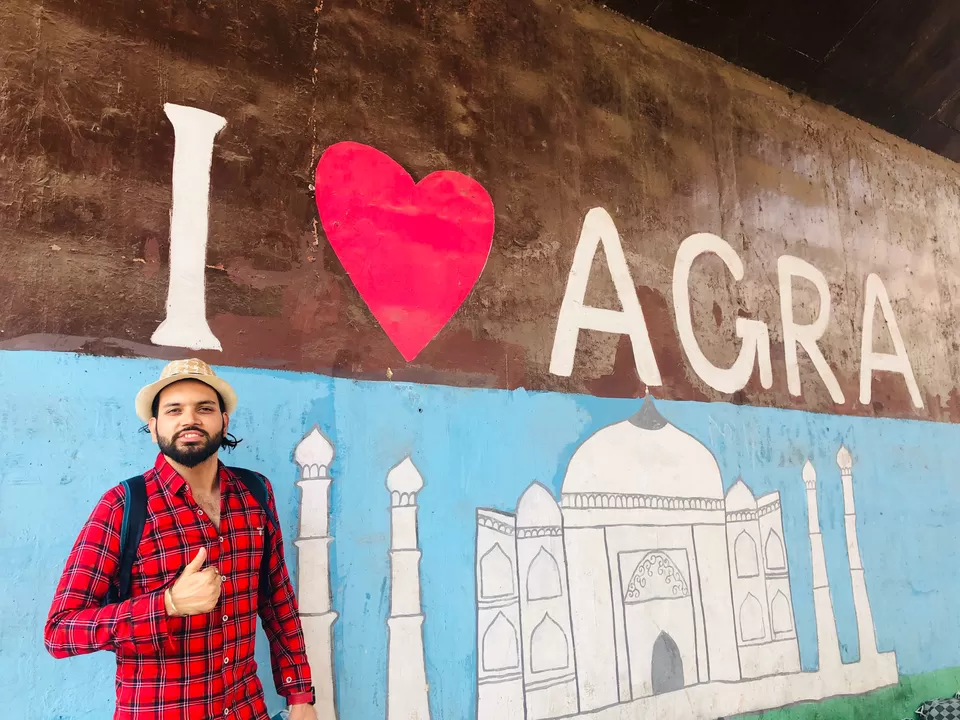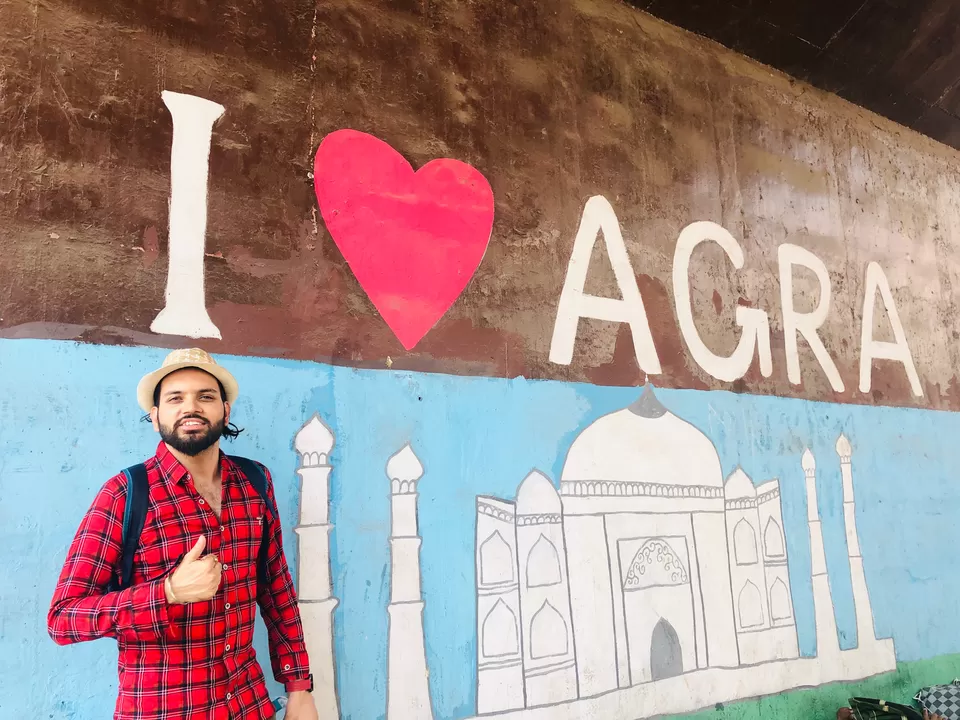 I visited six food places in Agra for my food blogs and had some really tasty food dishes and i will make sure to come back soon for some more food items.. Now coming to the monuments i visited in Agra. There are many of them i went to and i personally liked Taj mahal n Baby taj the most. Taj Mahal offcourse being the most beautiful structure in the world and being declared the first wonder of the world stands still the most ancient building. So lets get started with the places in Agra to be visited by travellers n tourist.
One of the most beautiful structure in Agra bulit in 1632. It took 22 years to bulit this building. I went there for the third time in my life. First i went in 1997 and then in 2012 and now third time in 2019. I have not seen a single change in the building. It was beautiful then and its the most beautiful building now. So coming to the ticket price . It cost an Indian - 50₹ and Foreigner - 1100..
And also if you like to go inside or take a closer look of the mahal then there is a Vip ticket of 250₹ for Indians.. There are many photographers who charge around 30-50₹ per pic and print it once you leave the mahal. There are no food shops inside the mahal which is the best thing the government has done and also no food items are allowed inside. The police staff checks the bags and if there is anything of food stuff is kept with them. There are dustbins all around to keep the place clean and green. The entry is done through token which is valid for single use and only for 3 hours. So once you are inside the place , you have 3 hours to roam around the place and enjoy the beauty of Taj Mahal. Around 5000-7000 tourist visit the place on daily basis. This place is the core reason why Agra is on the list of many people around the globe.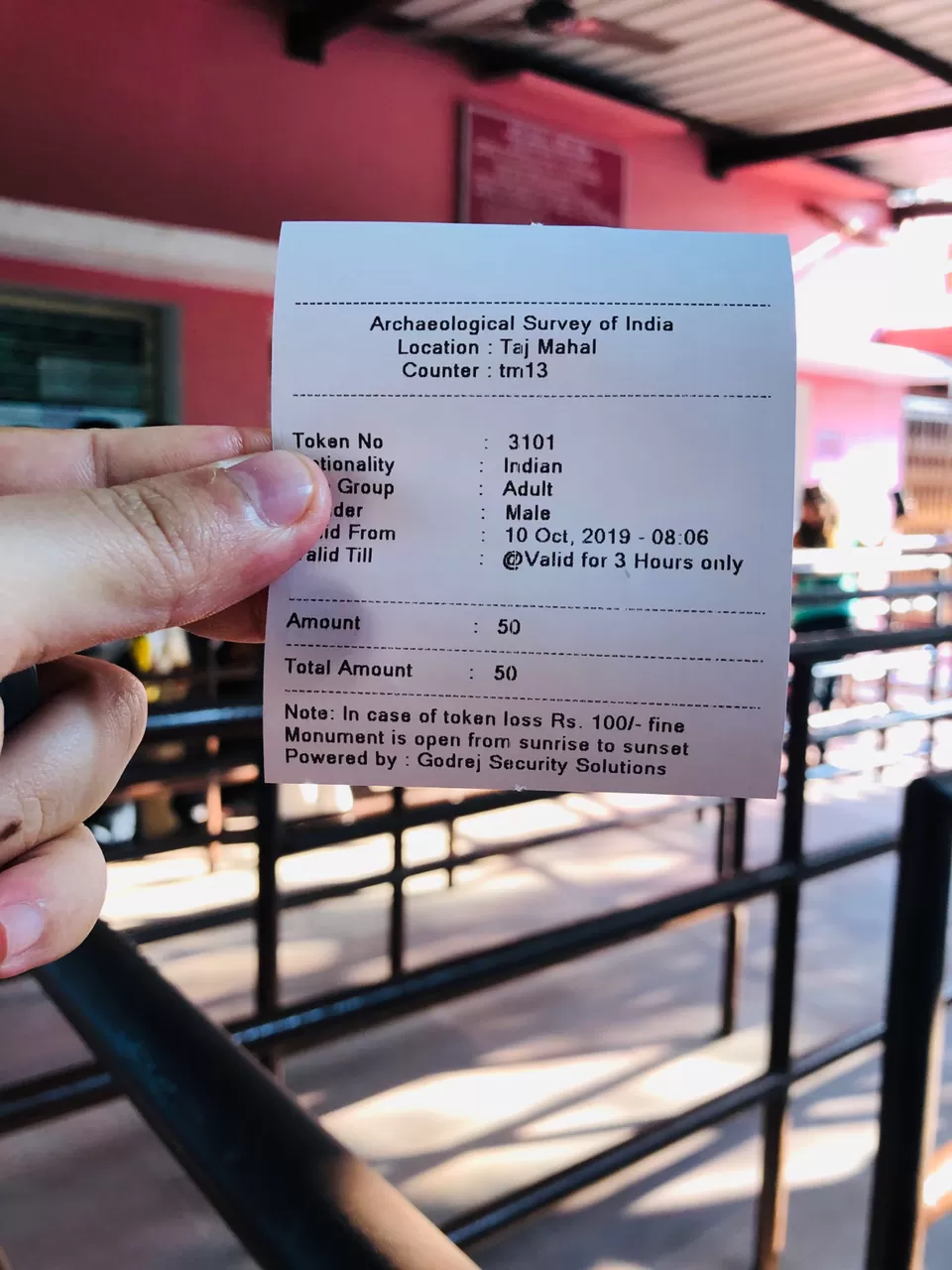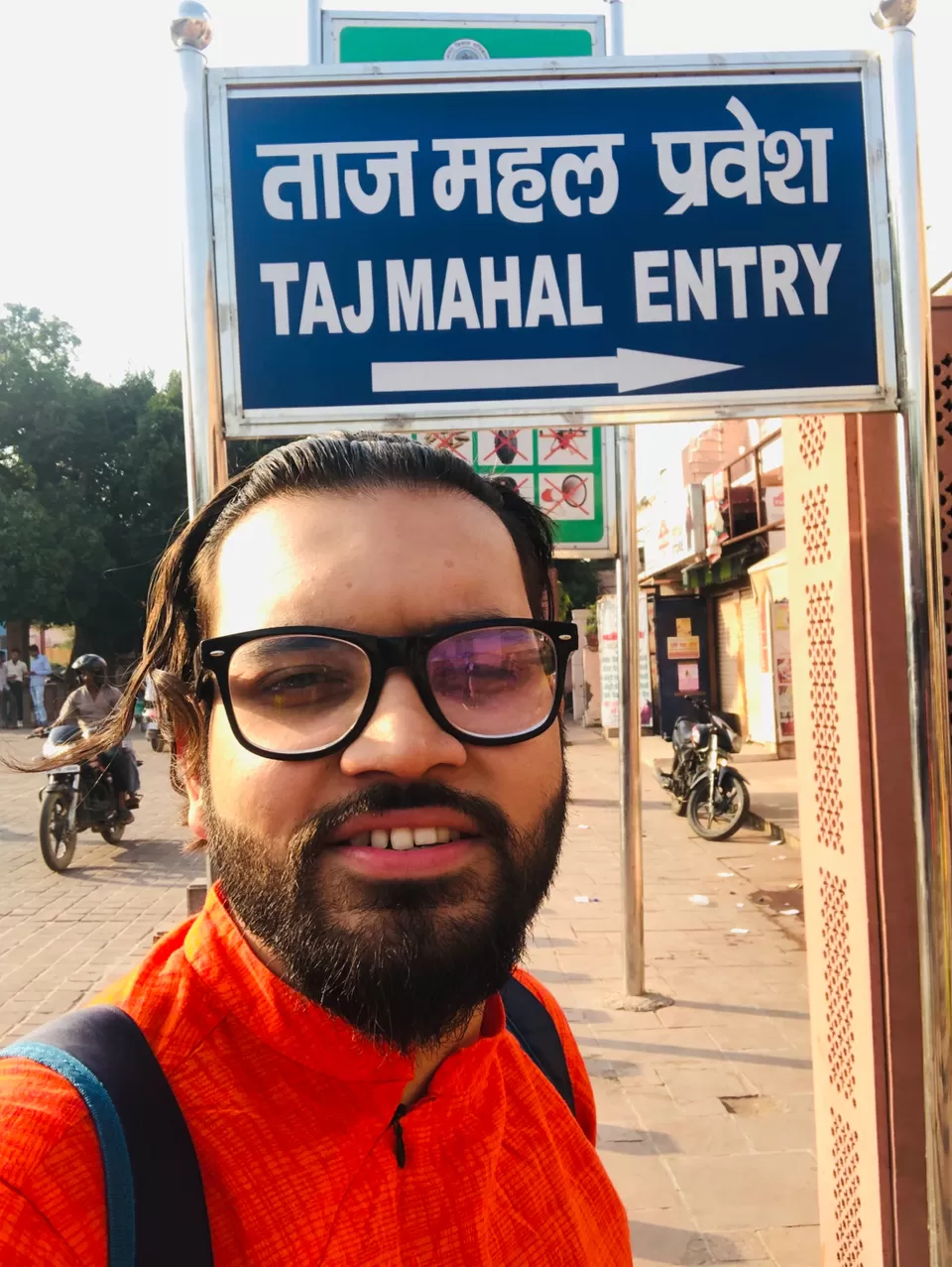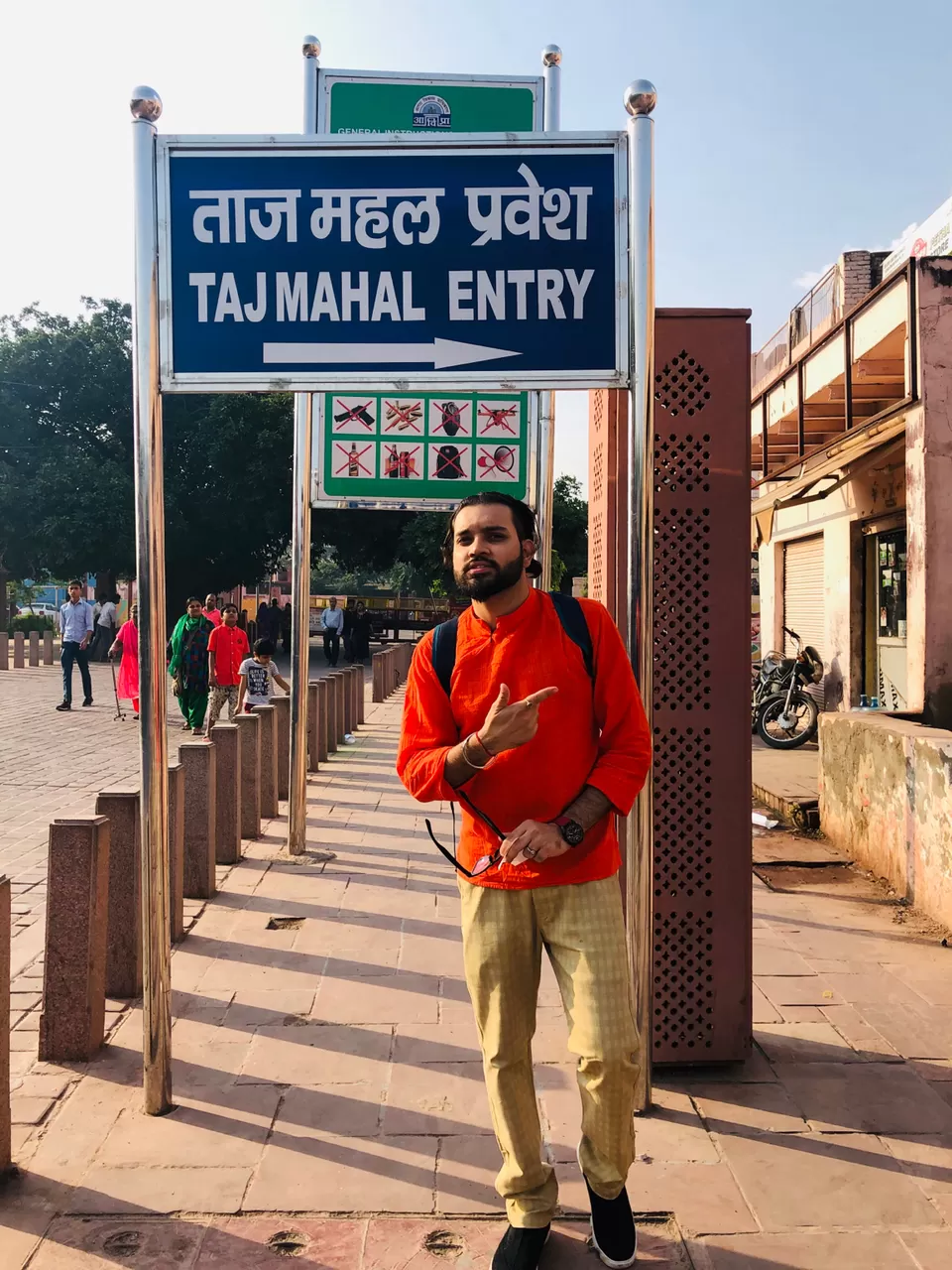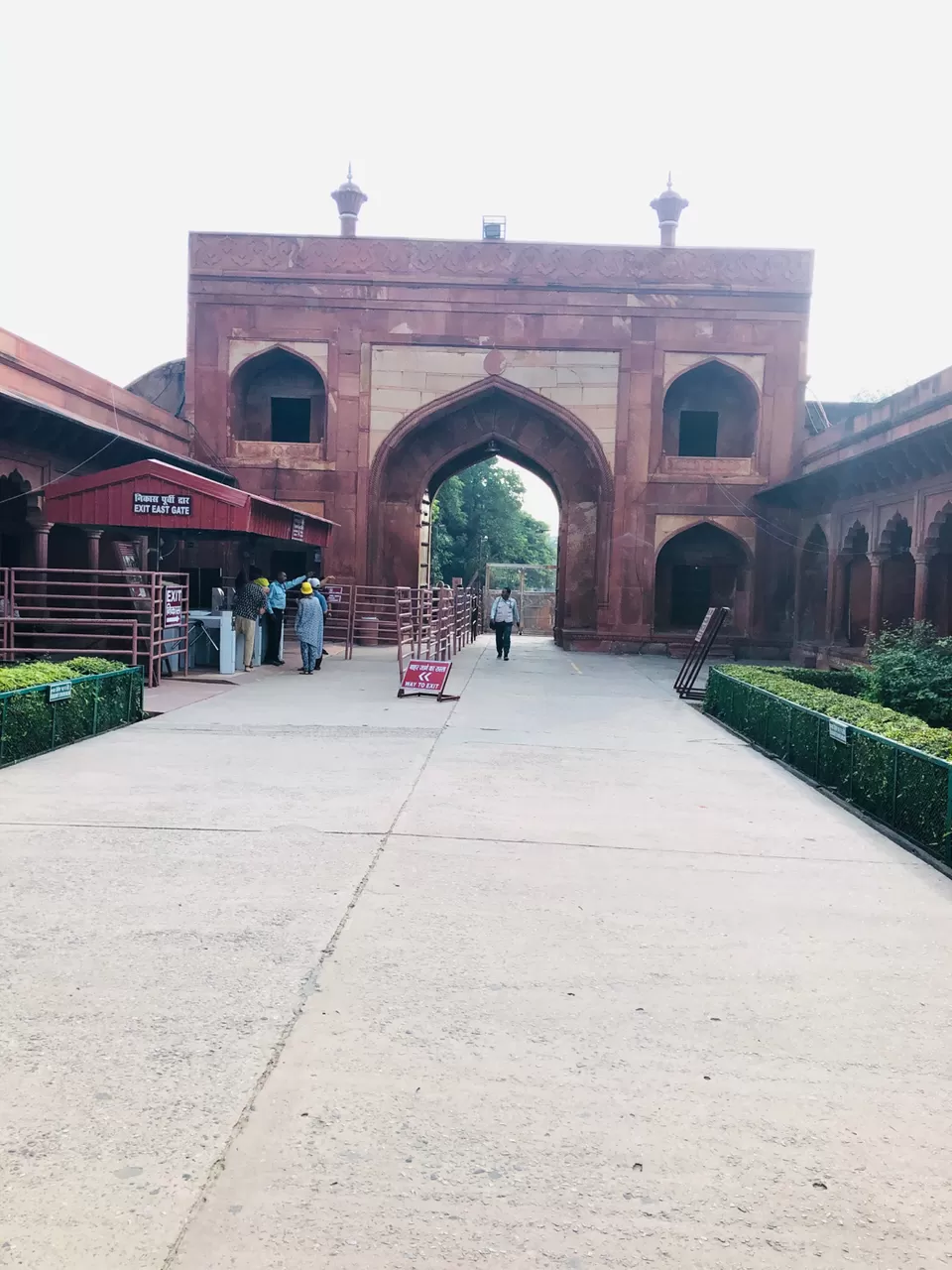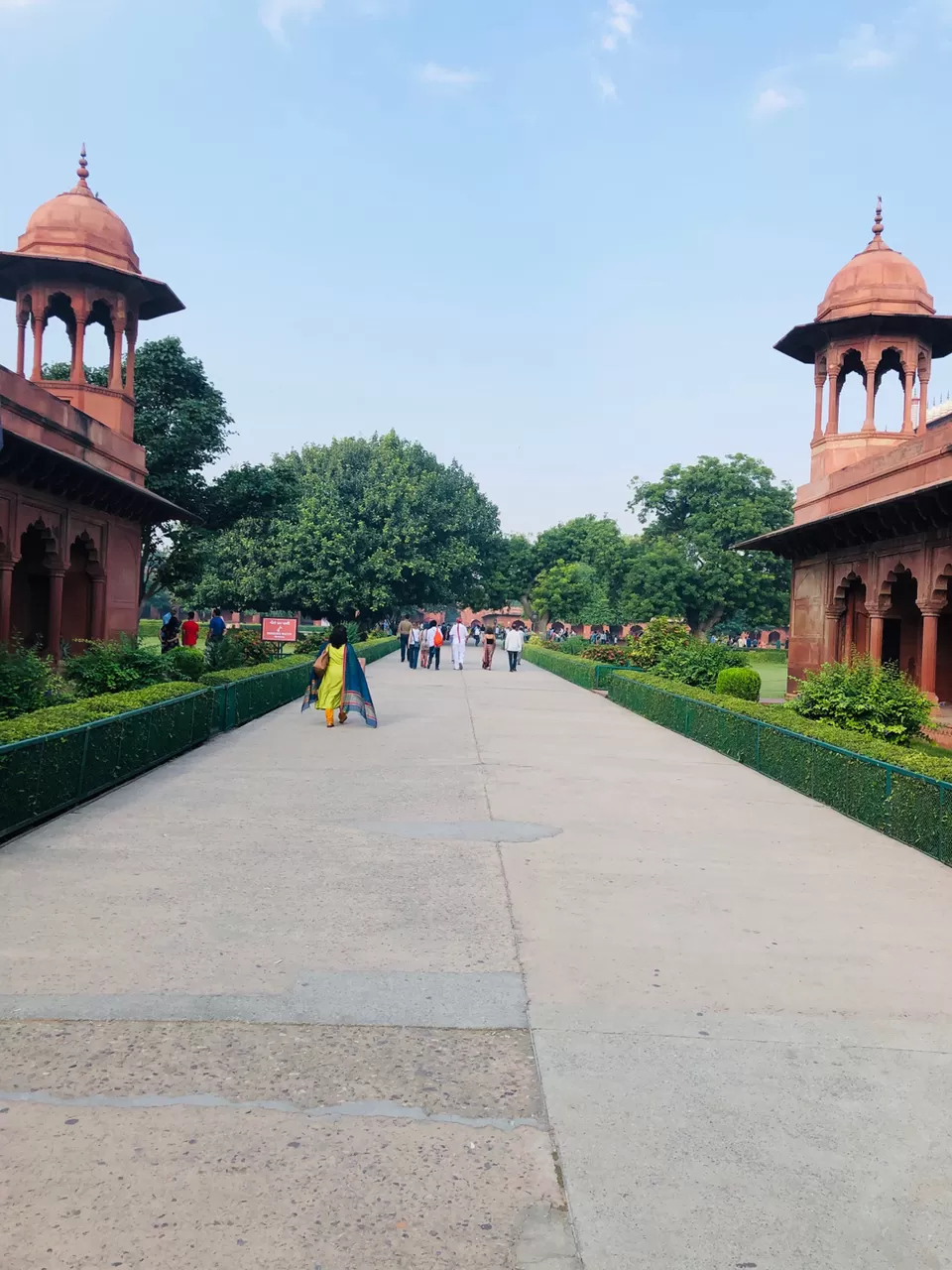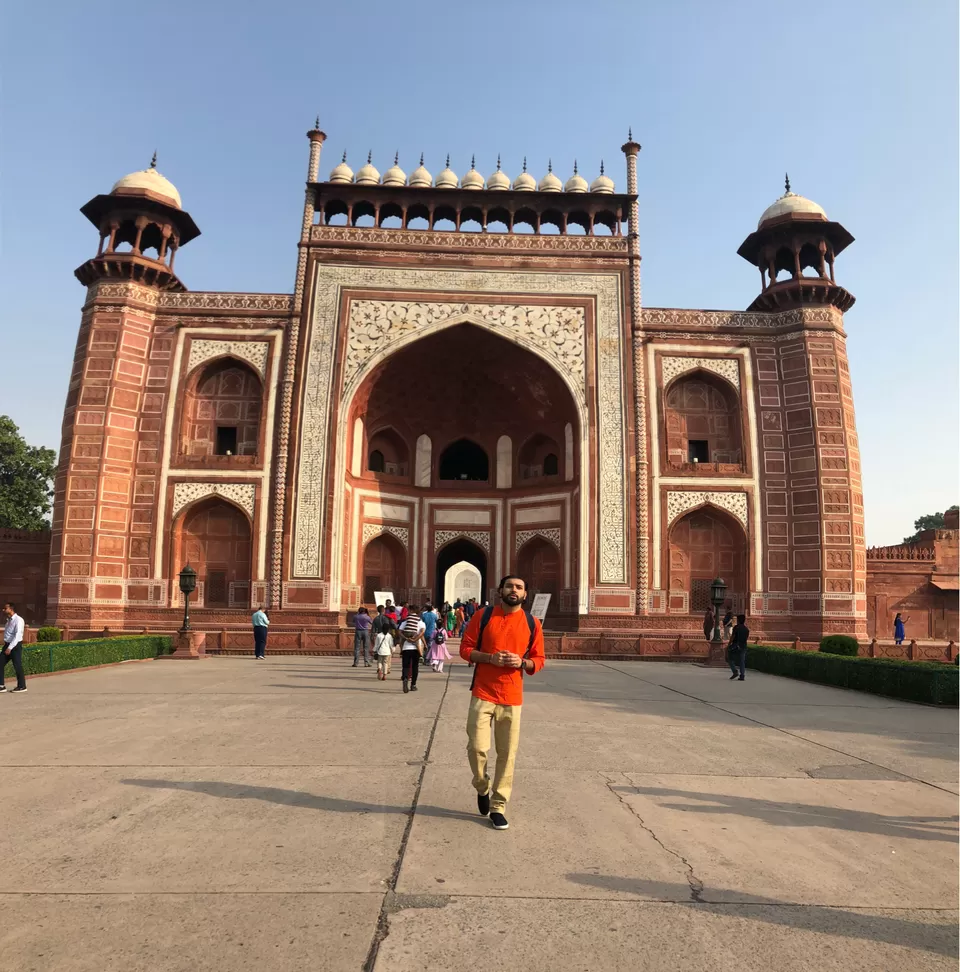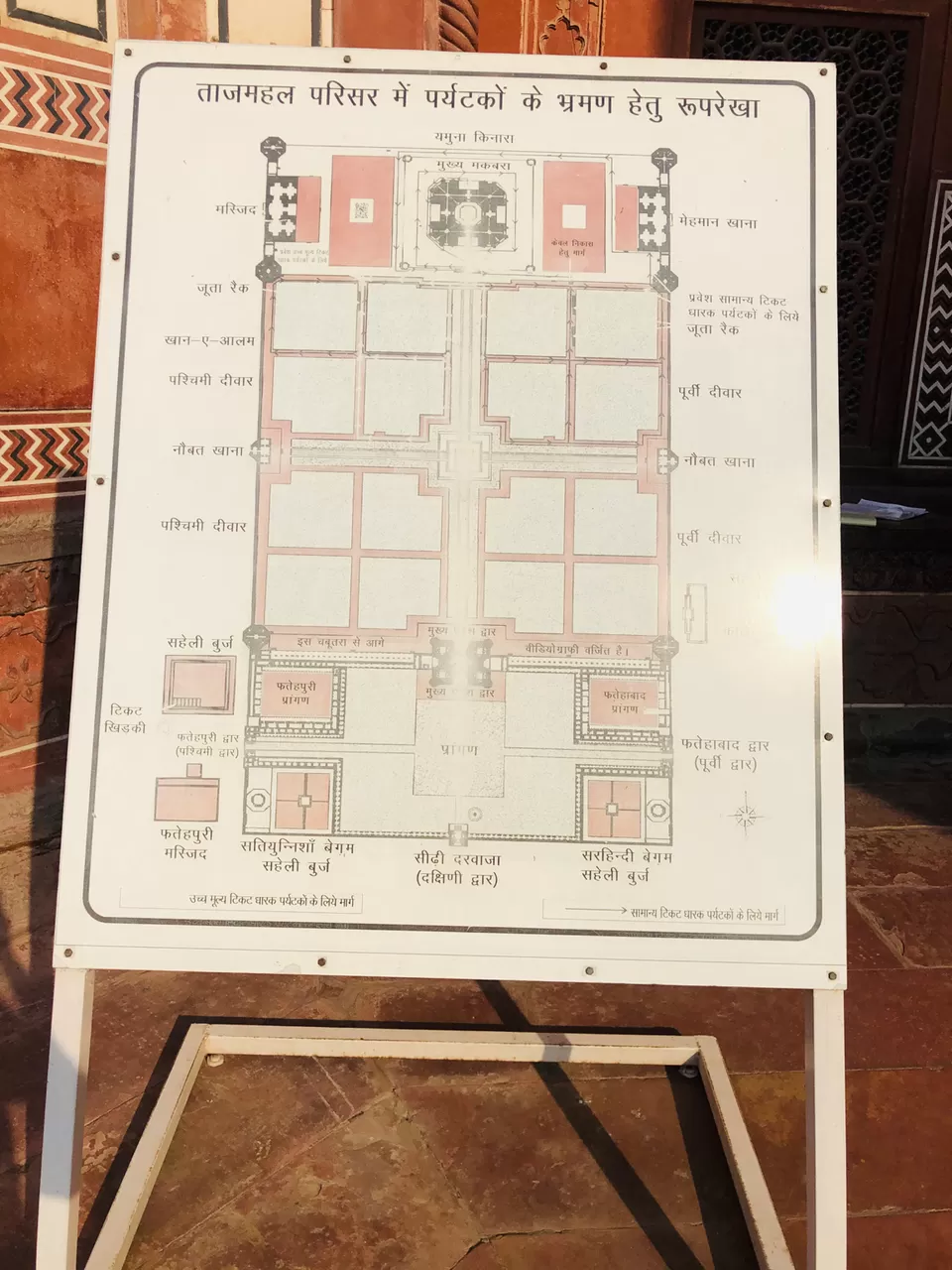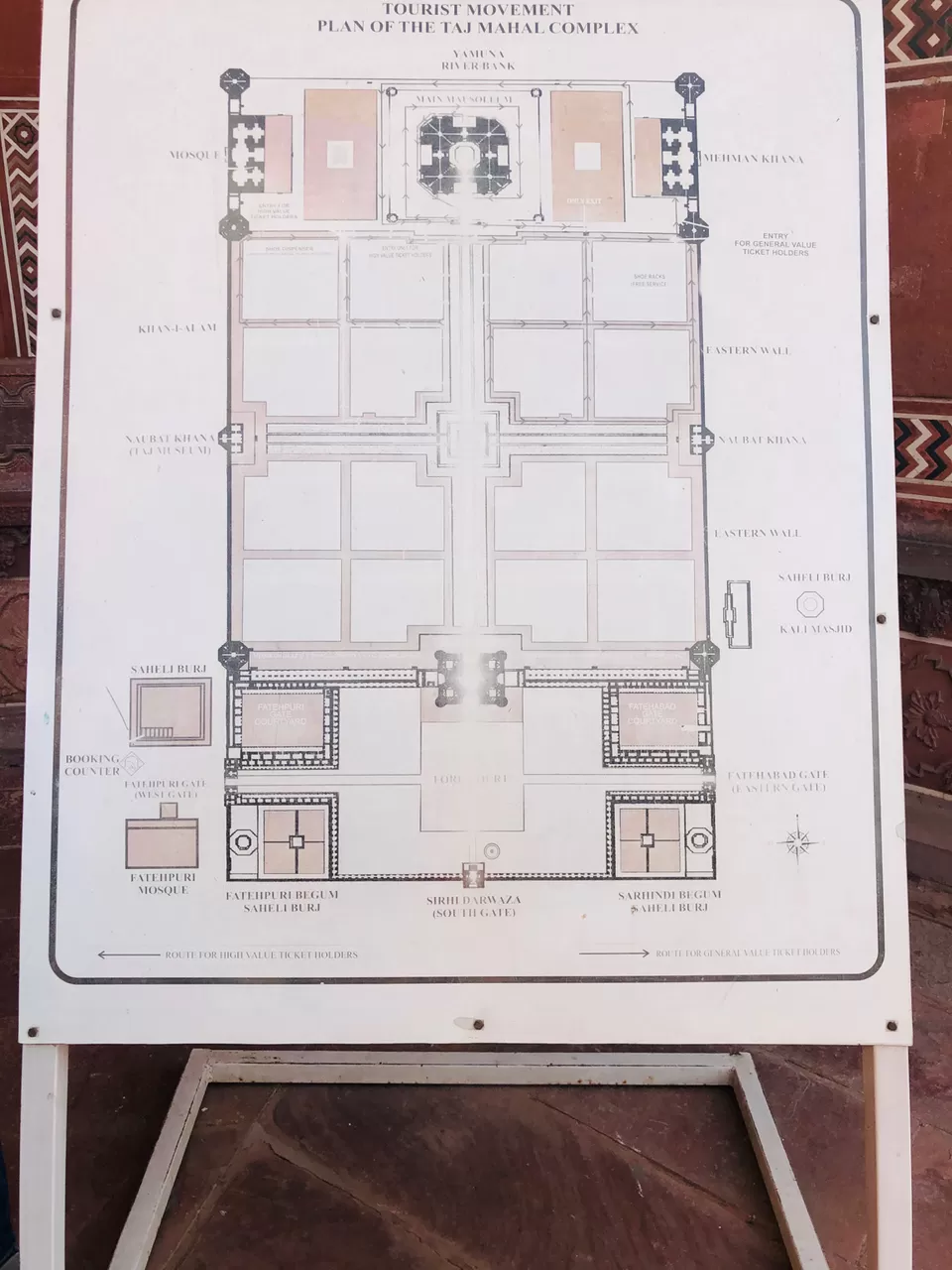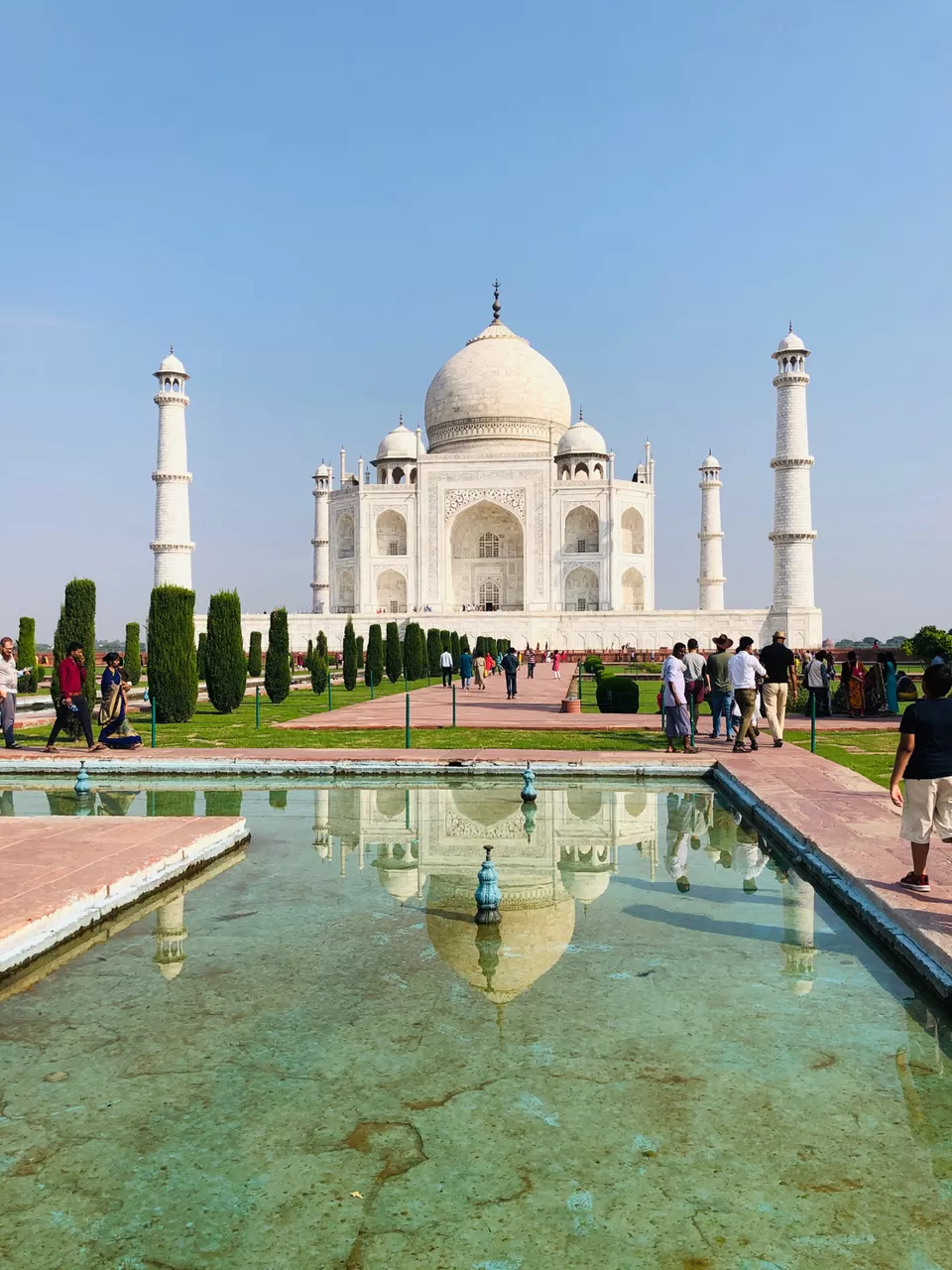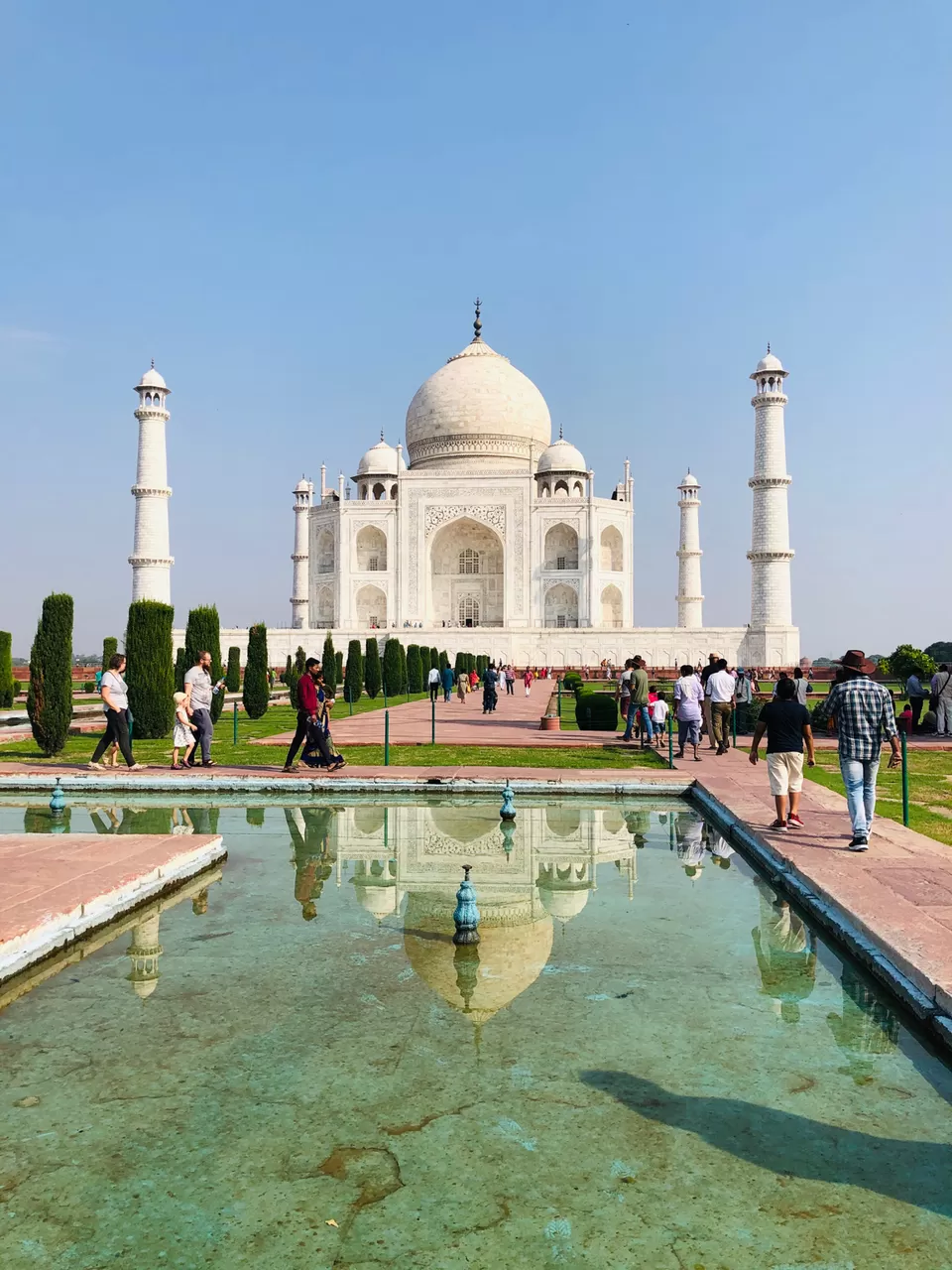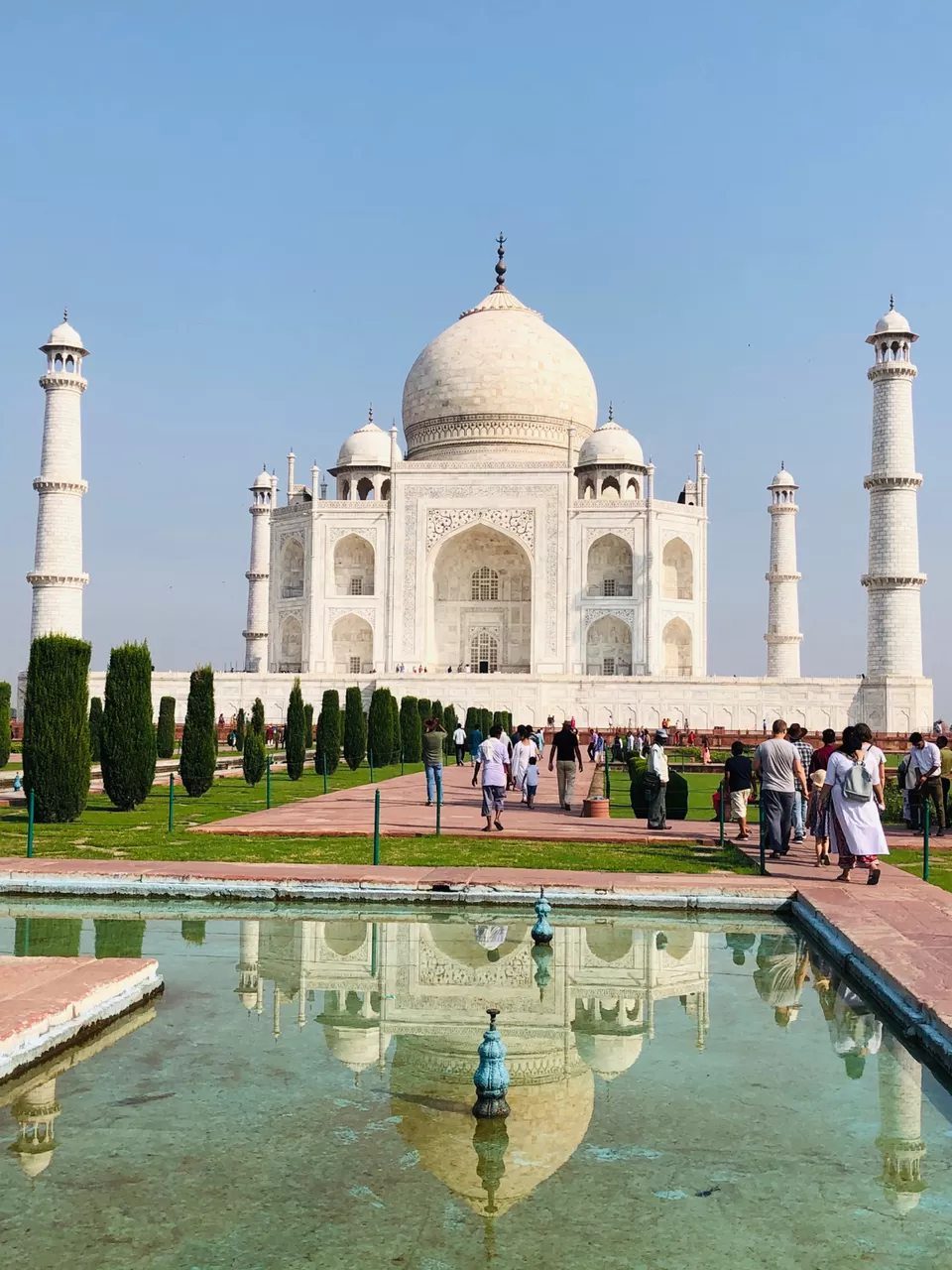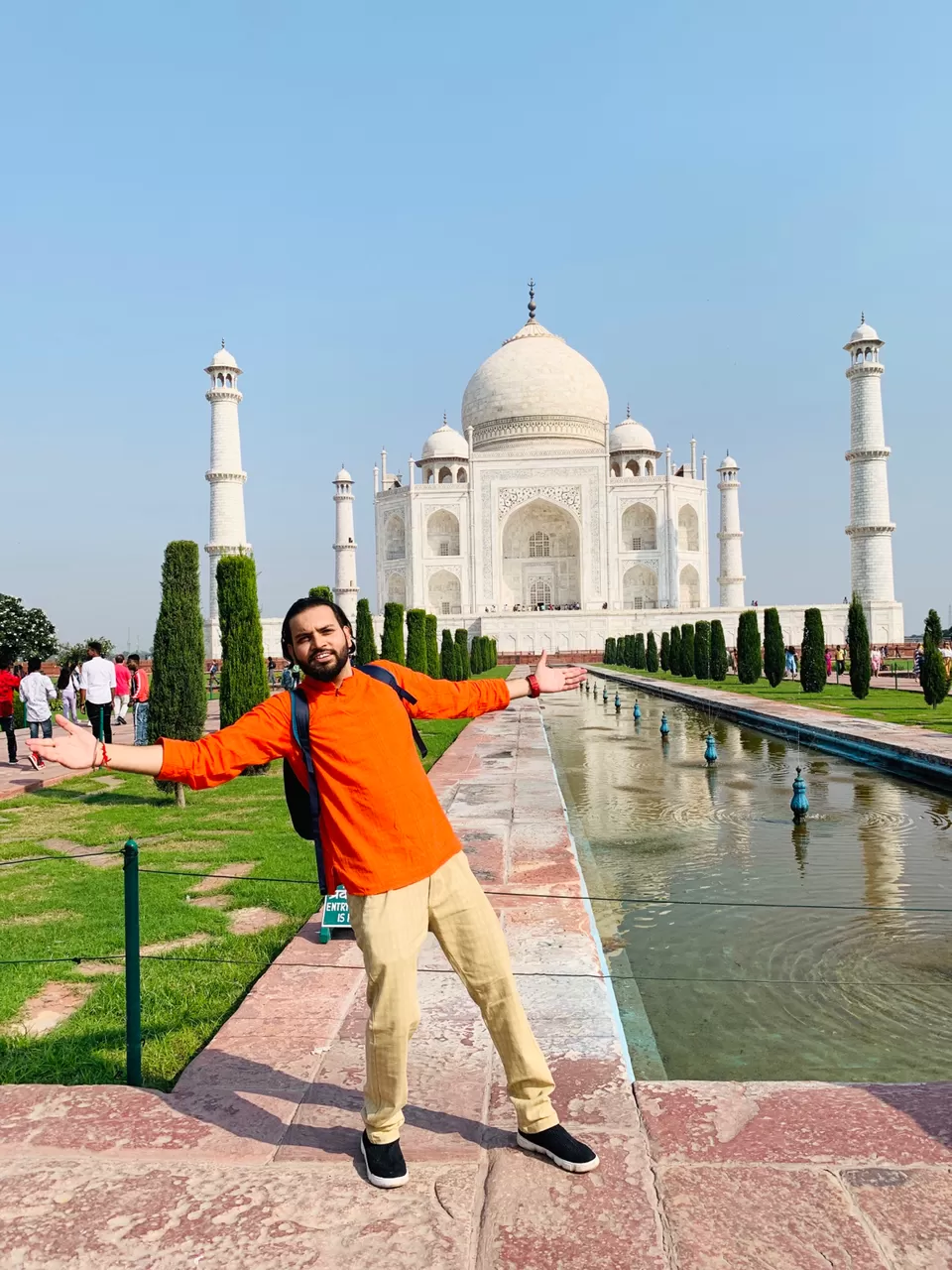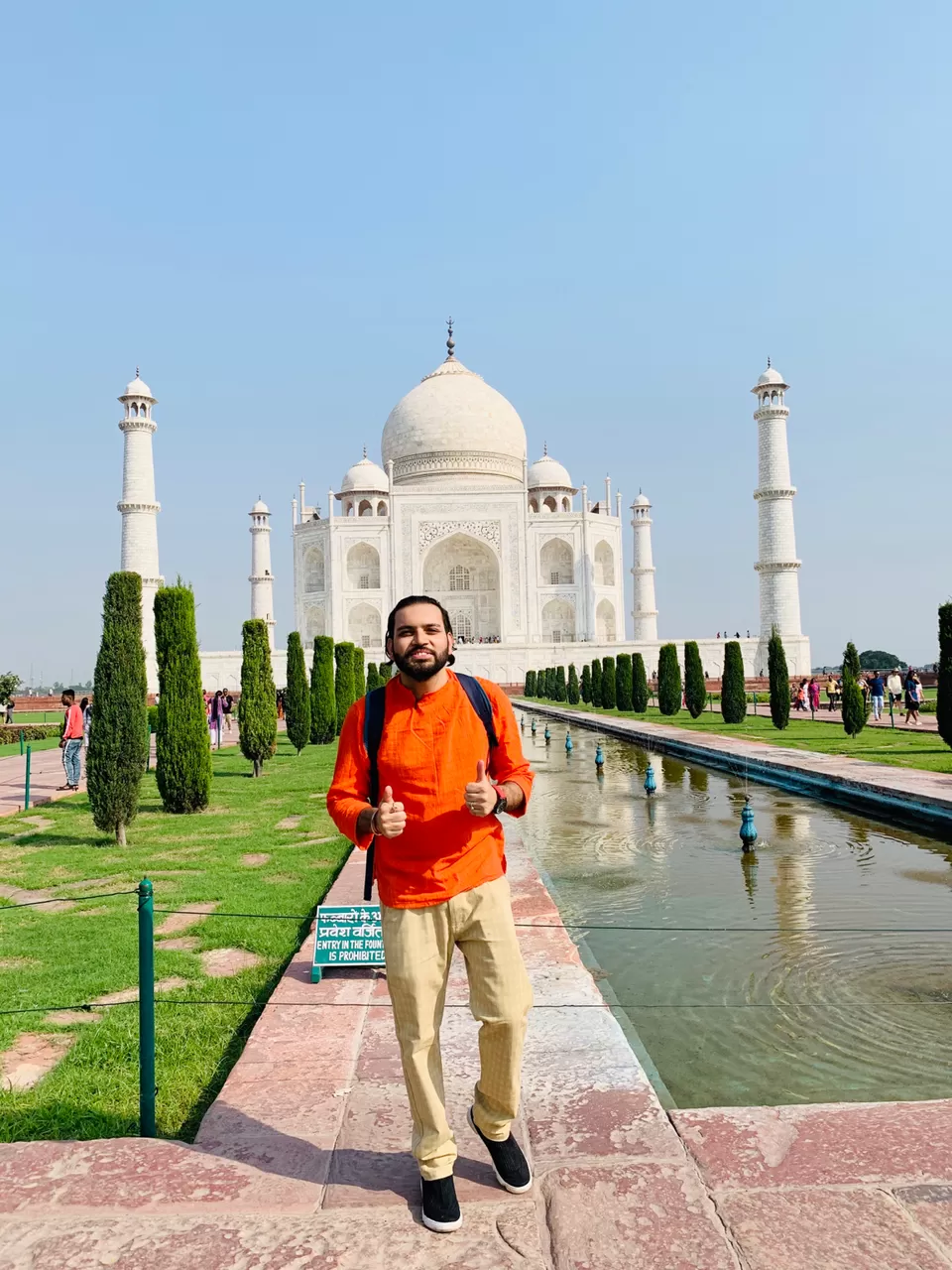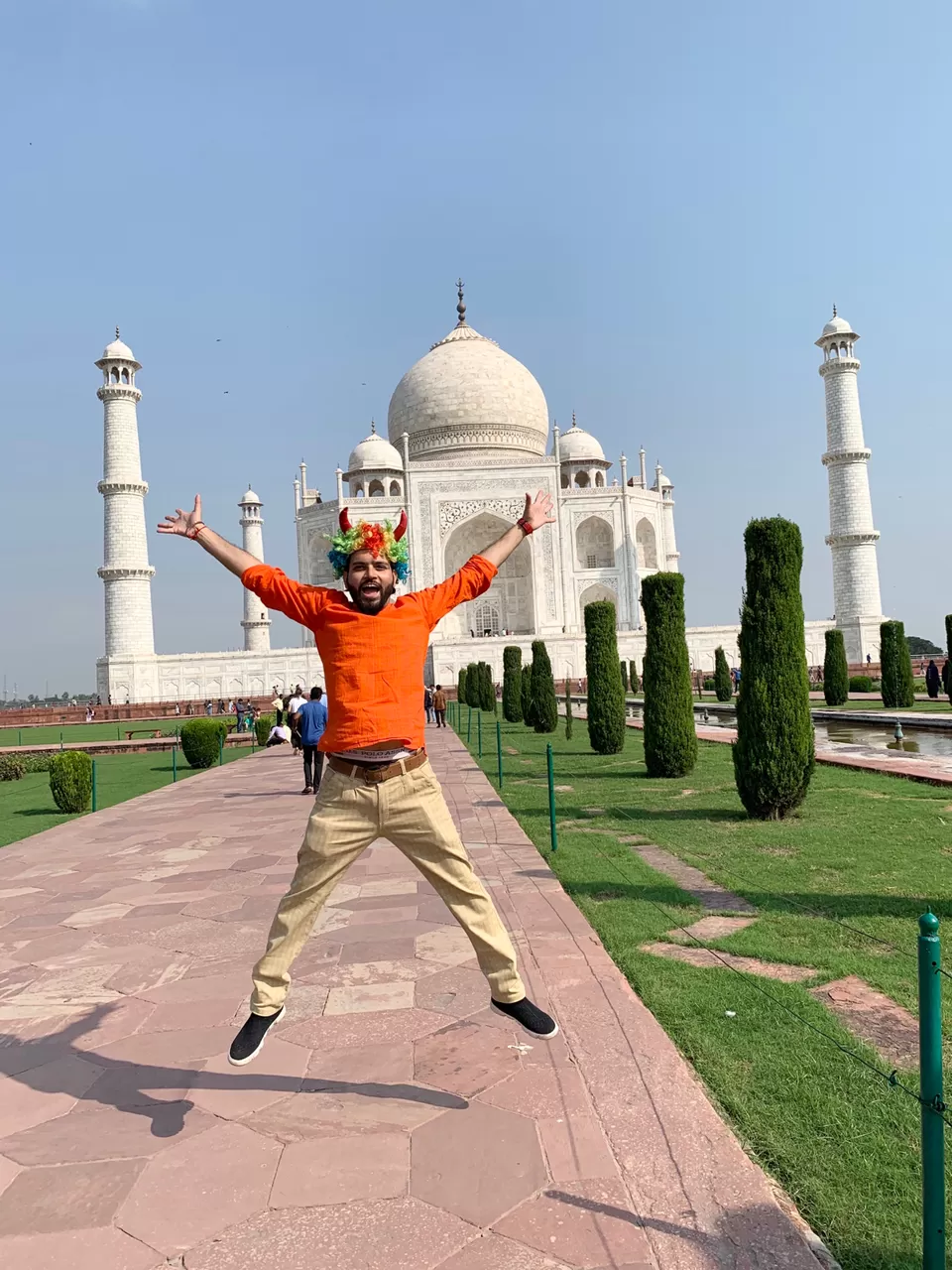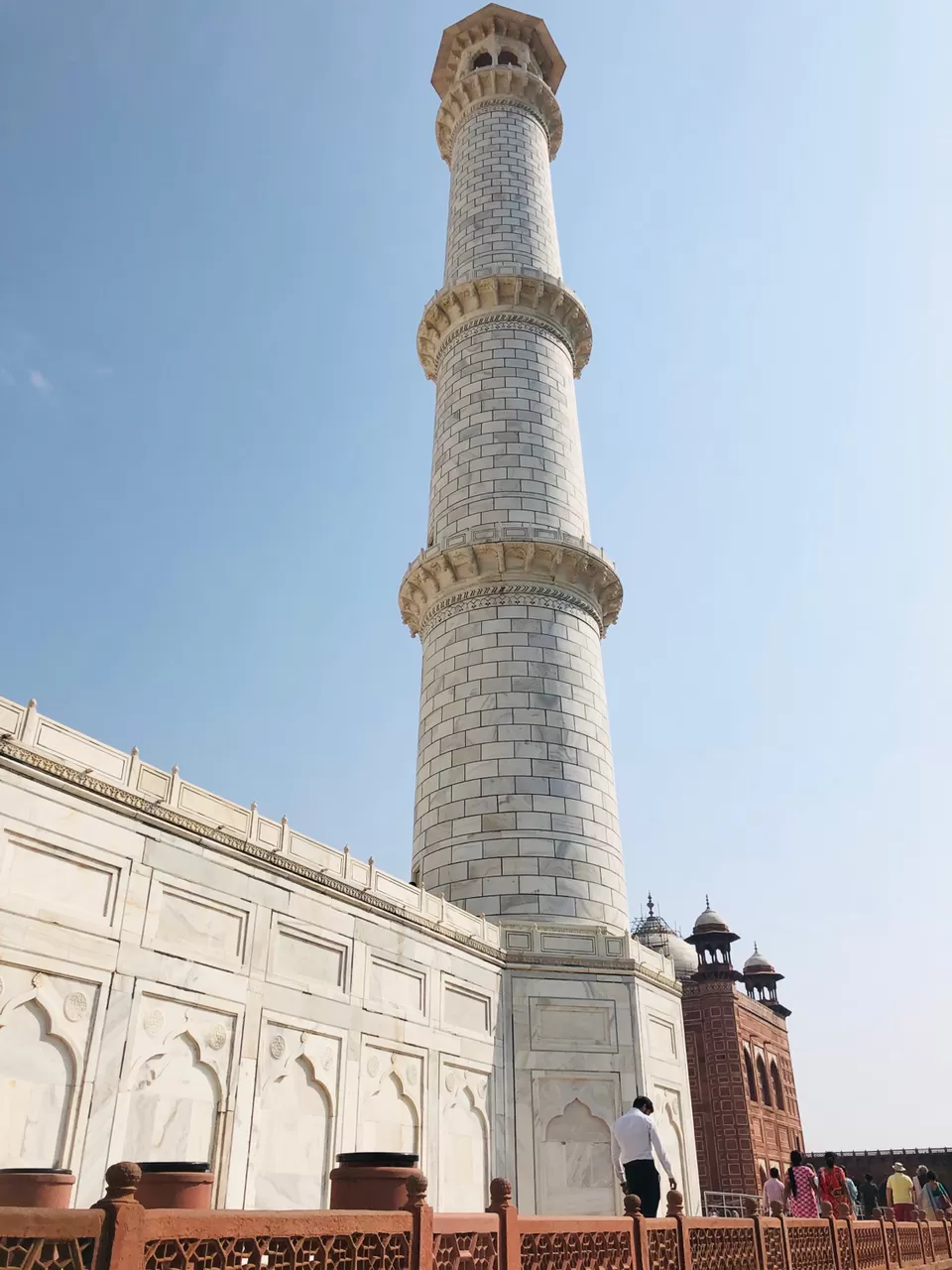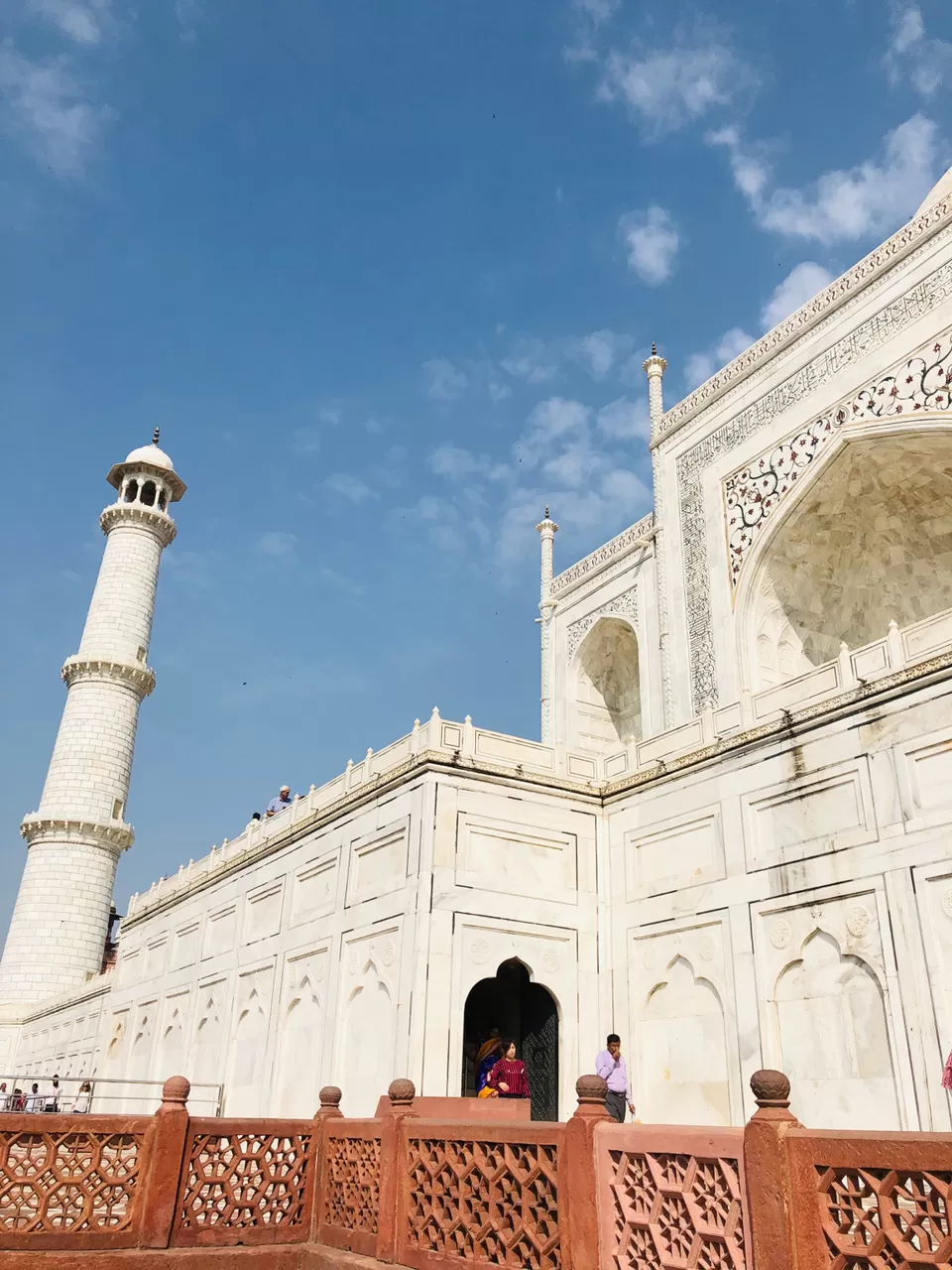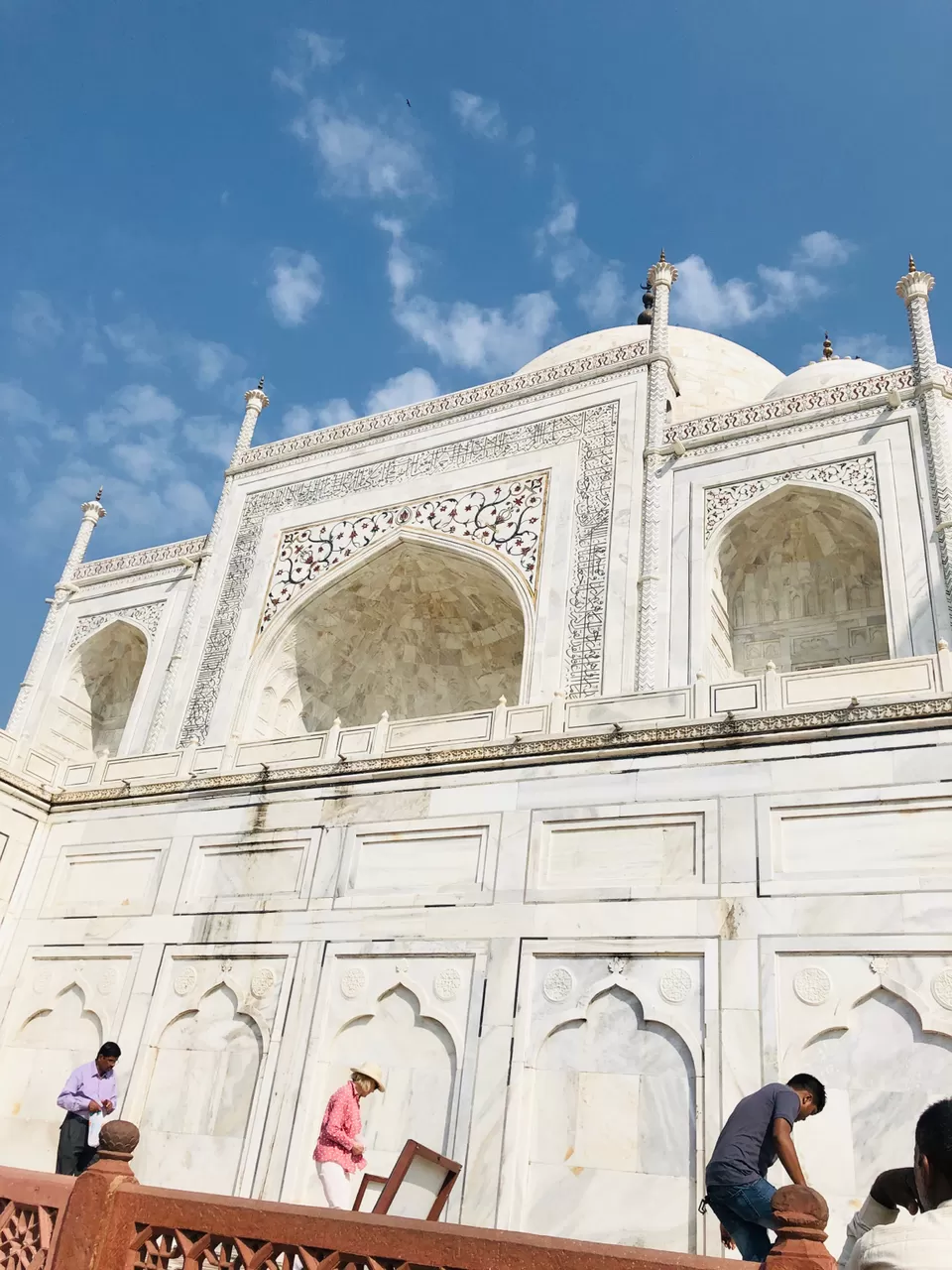 This fort was bulit for Akbar in 1565. The place is also known as red fort beacause the walls of the palace is red in colour. I visited this place for the first time and i liked the fort as its totally open and The Great Taj mahal can be seen from here. The cost of ticket is 40₹ for Indians. This place is also one of the oldest mahals in agra and can be visited once for its history and taj view.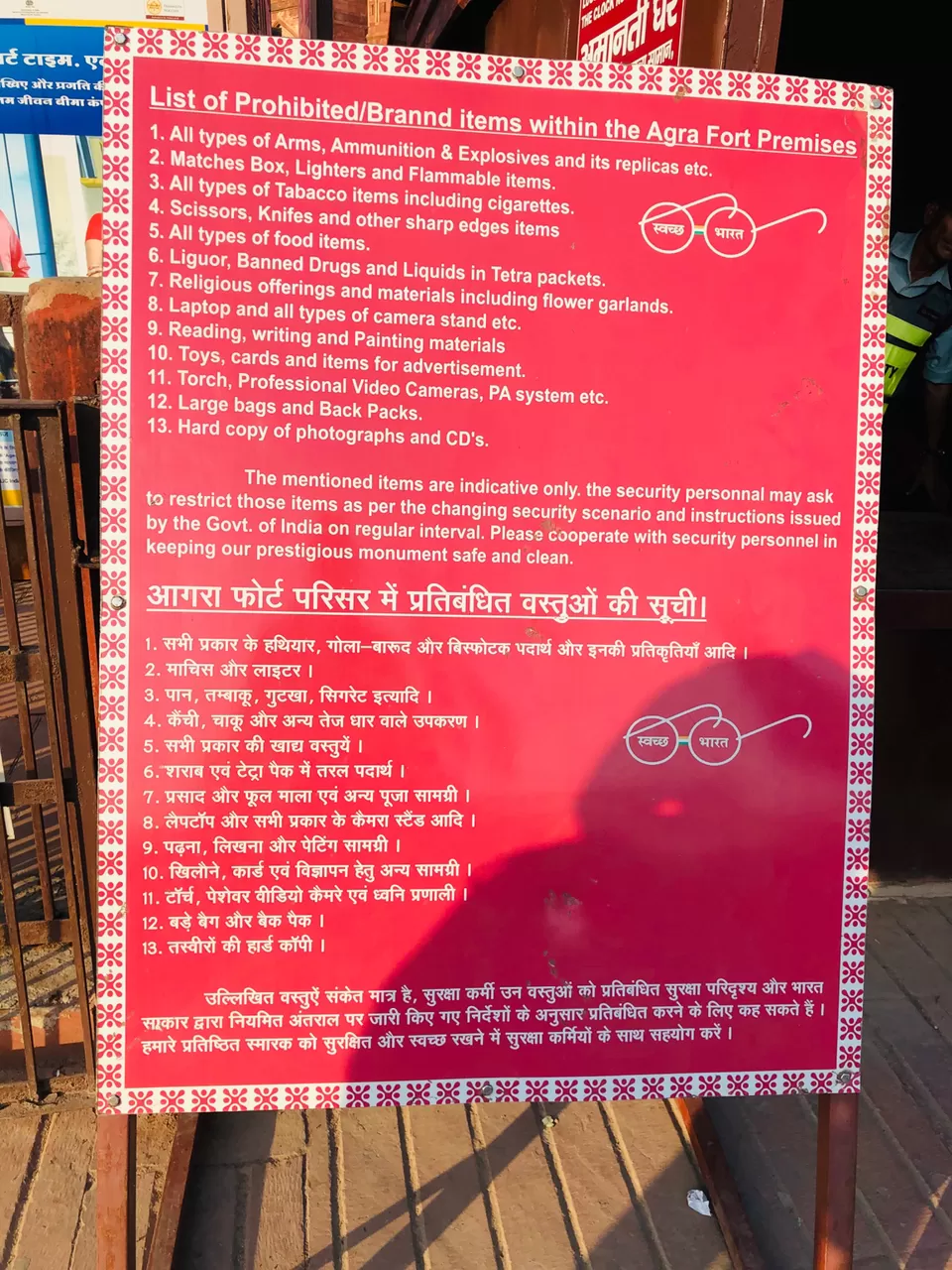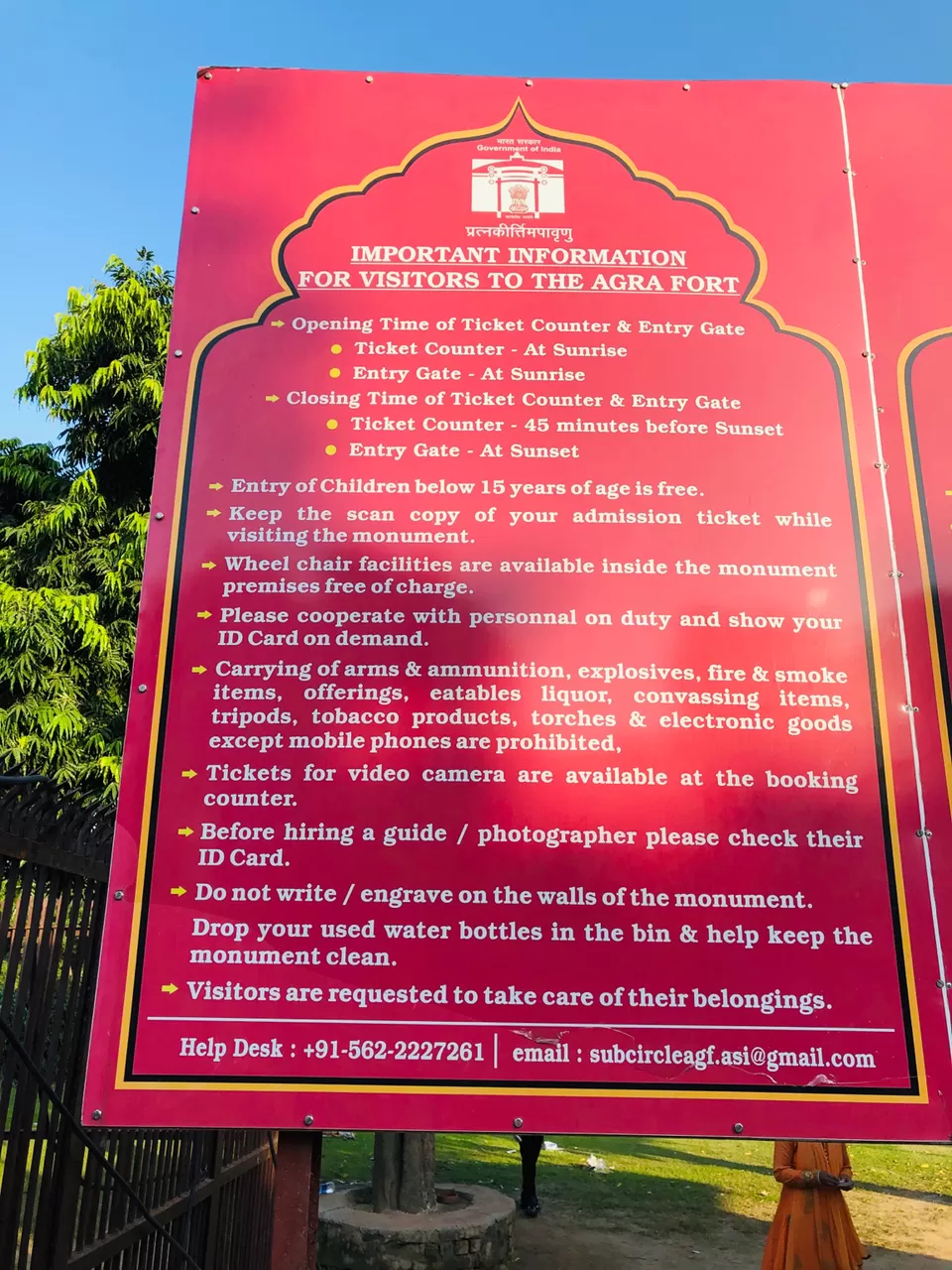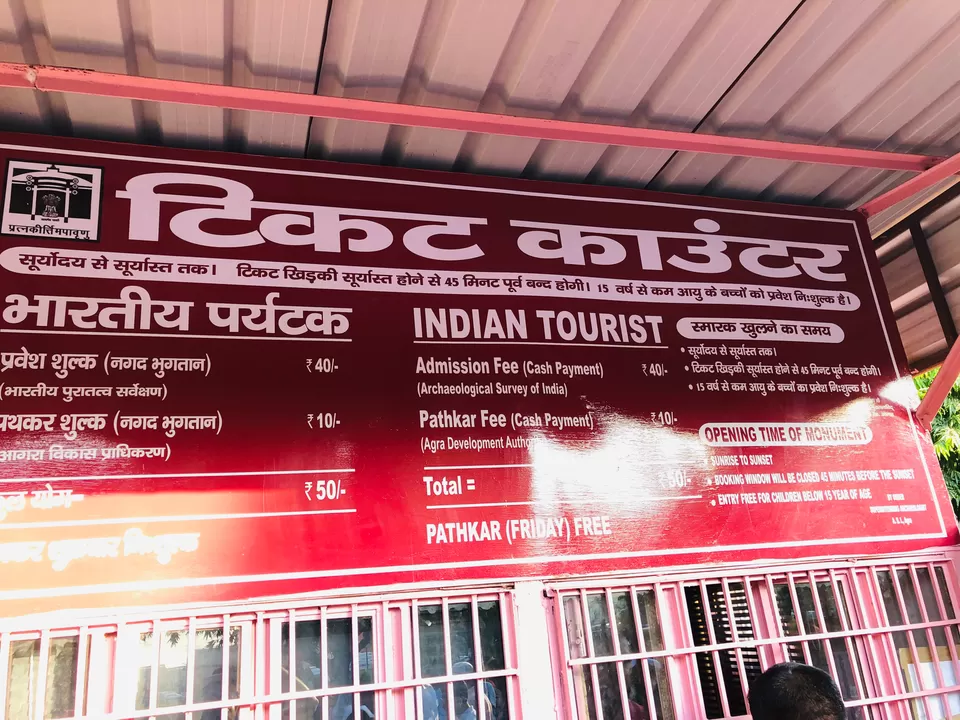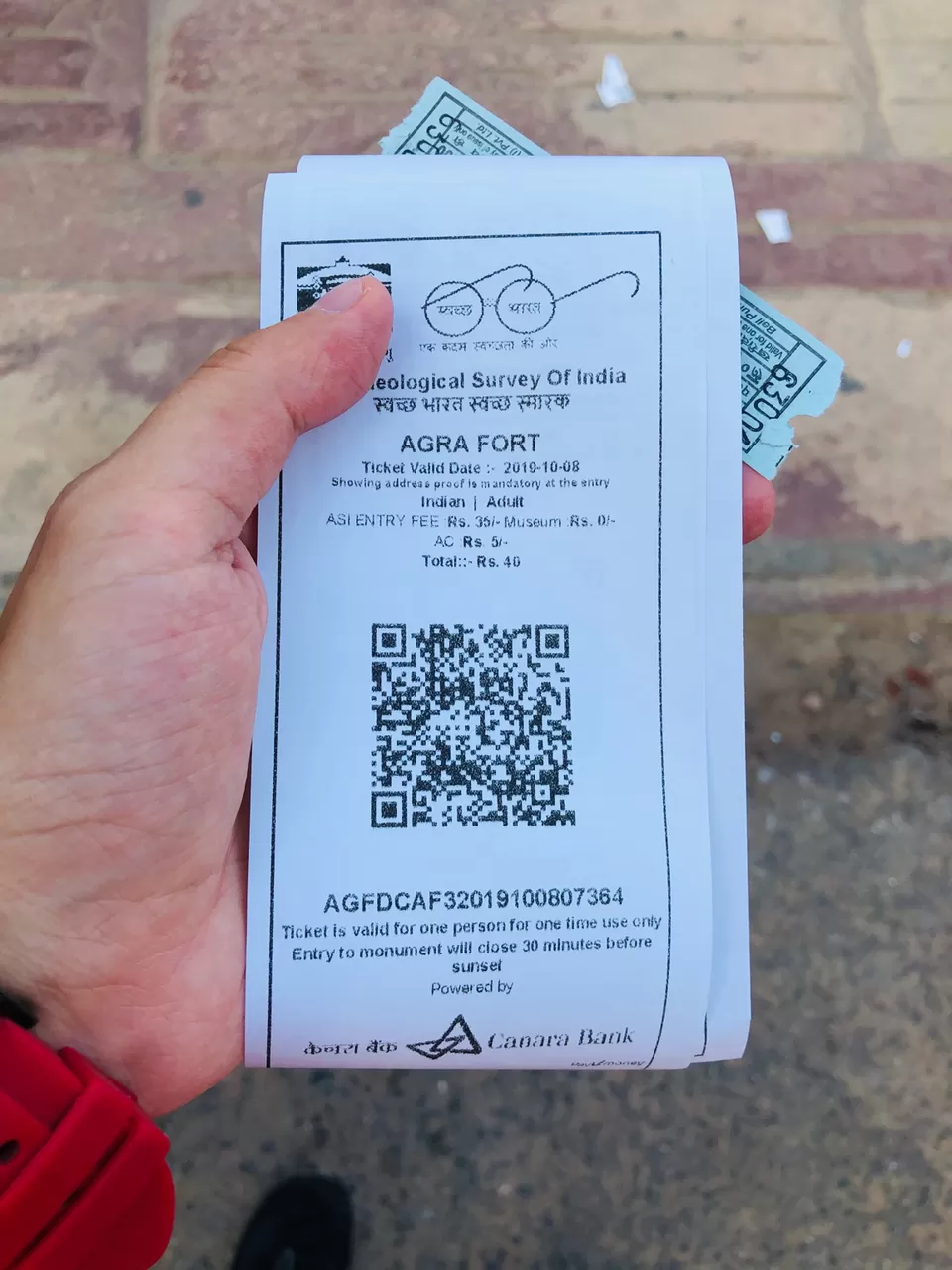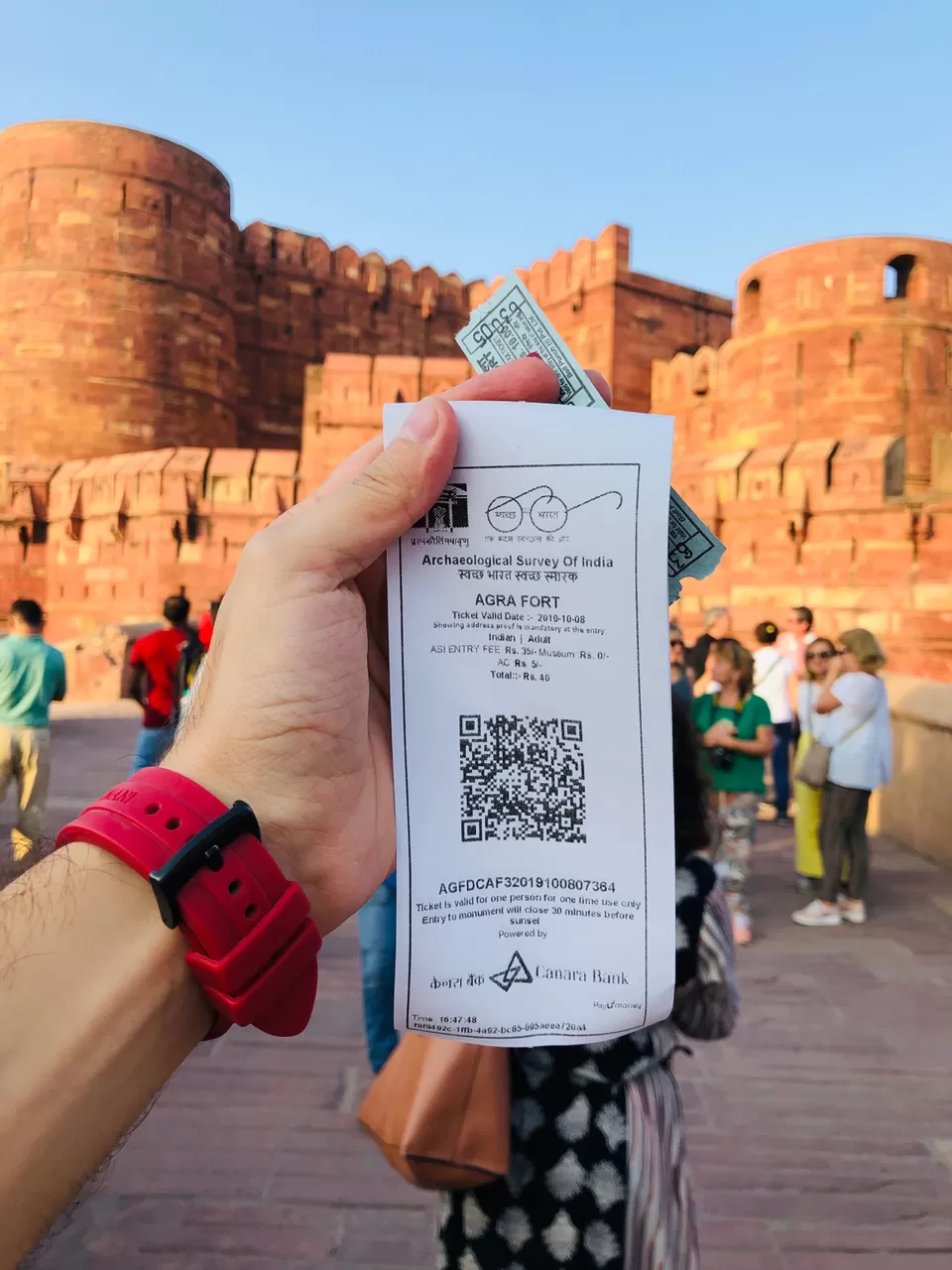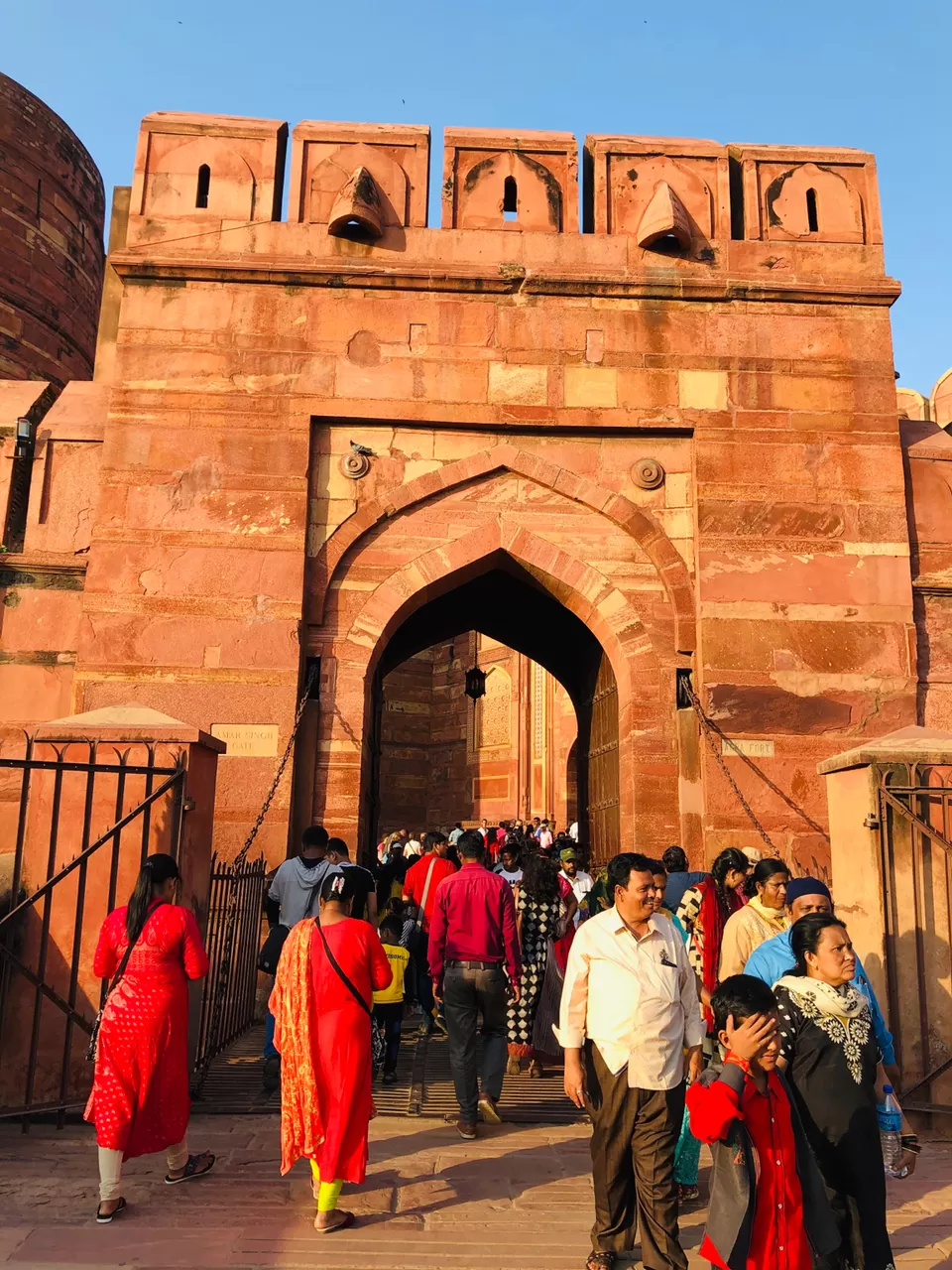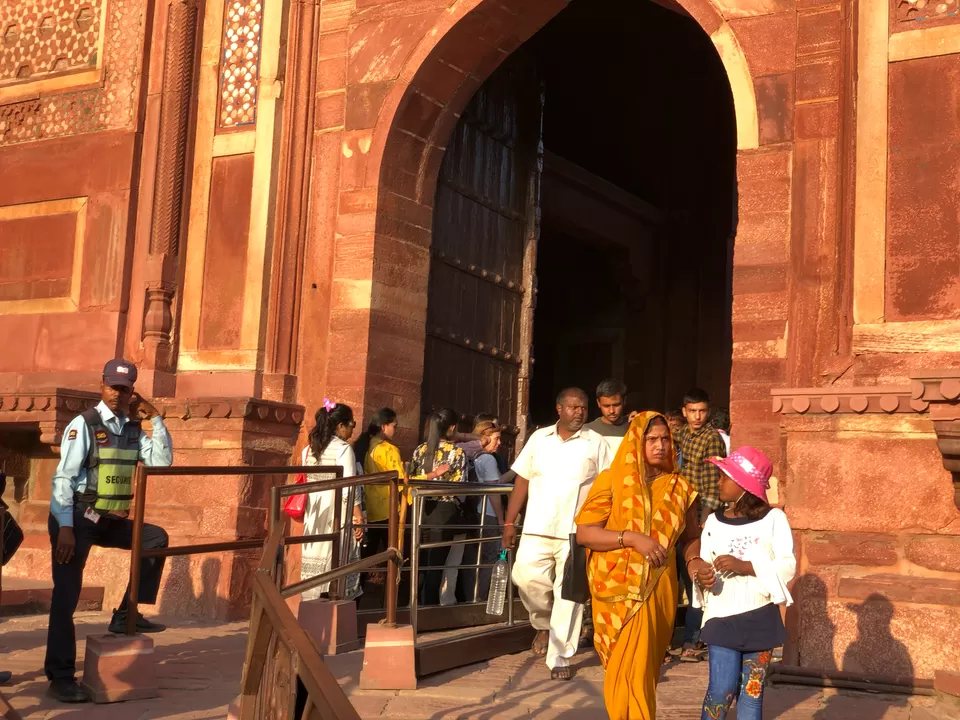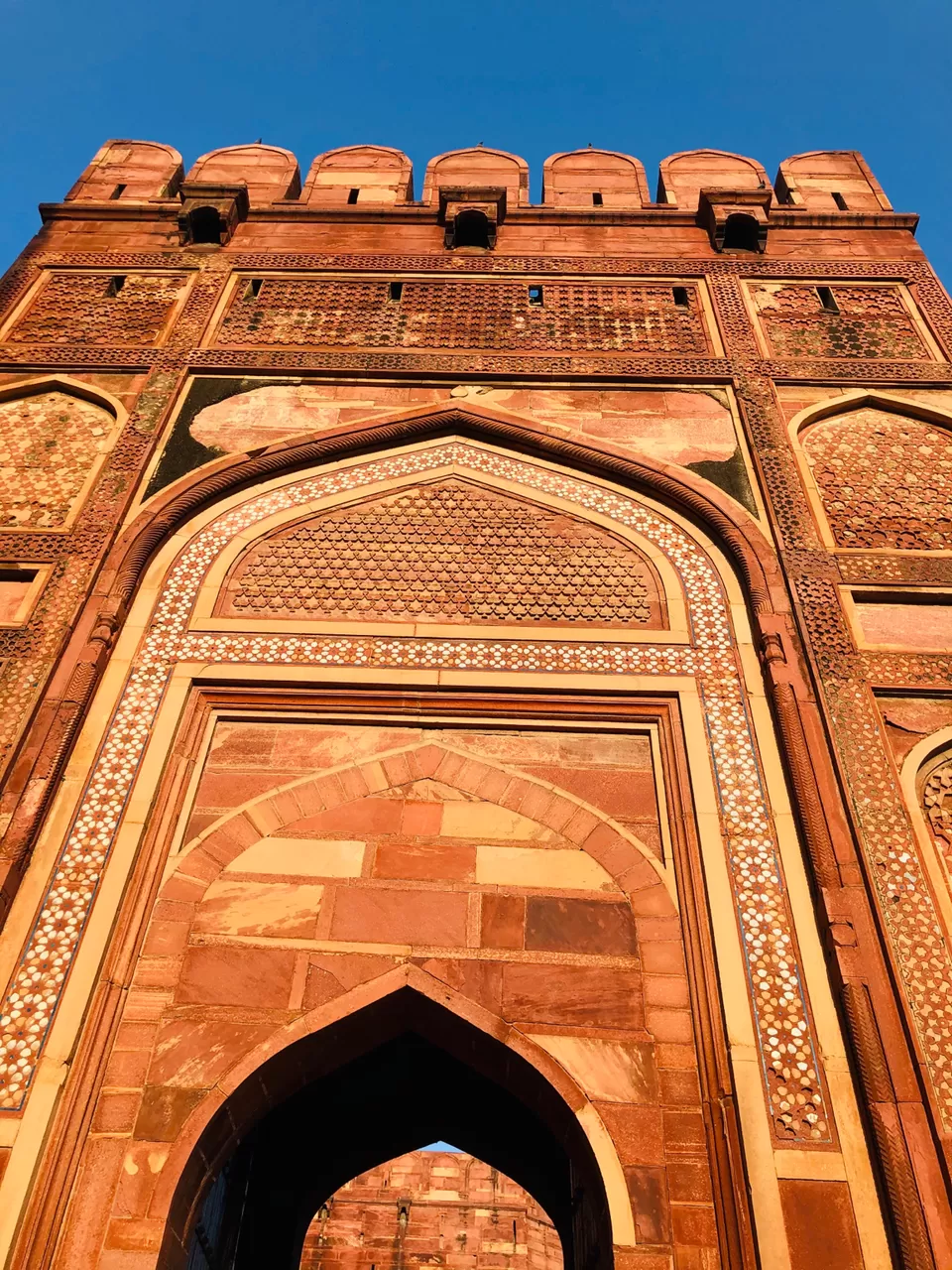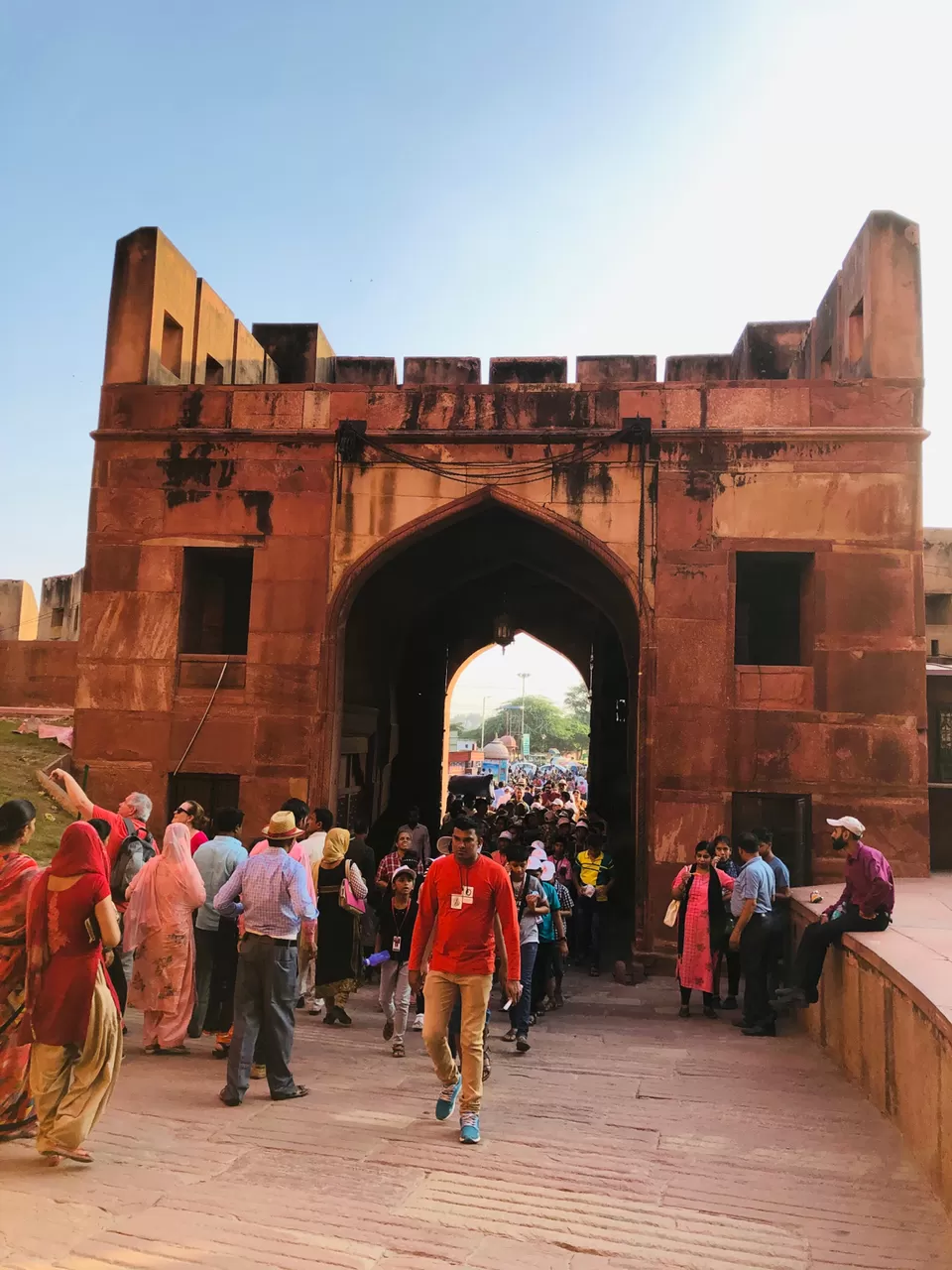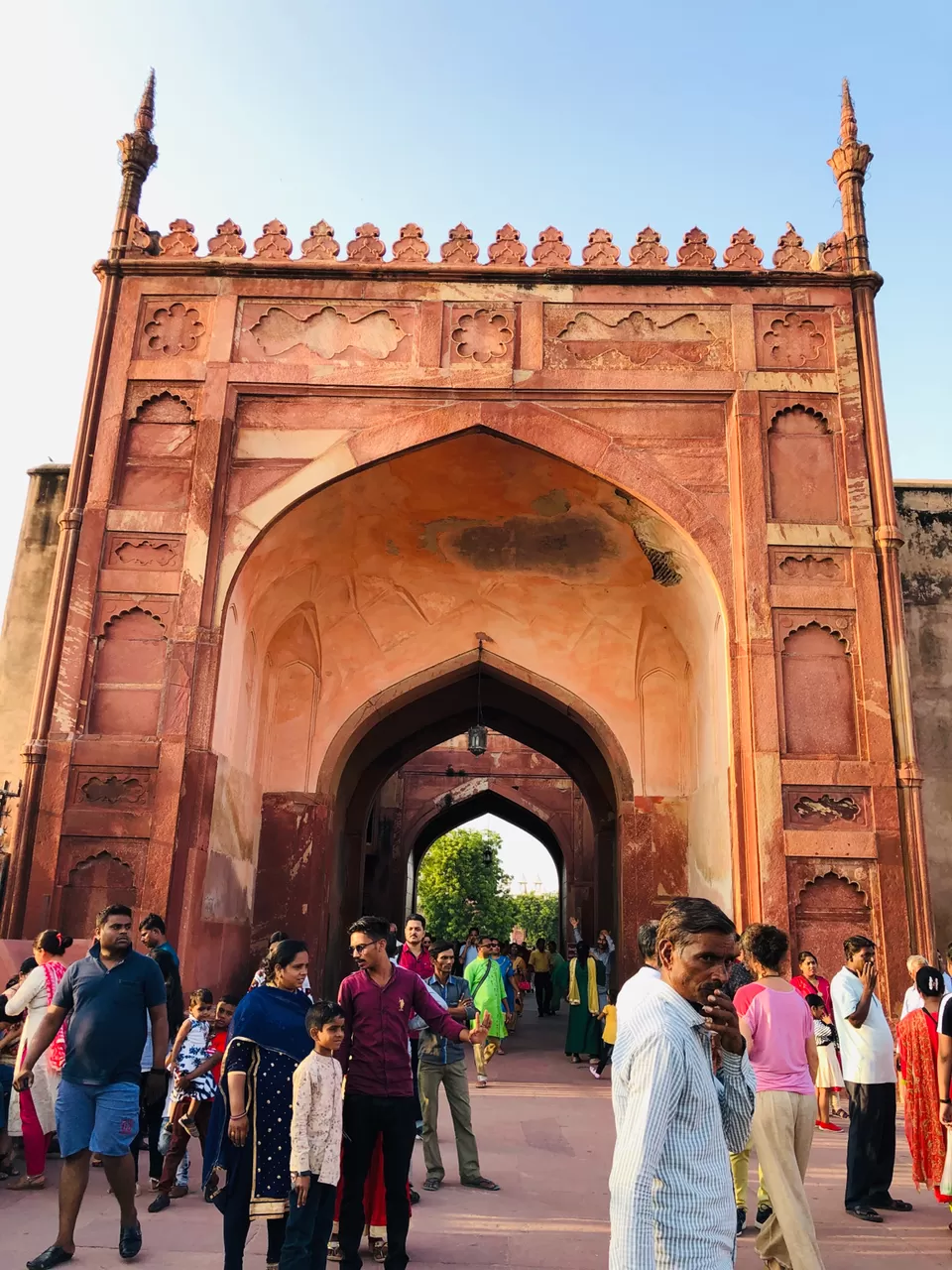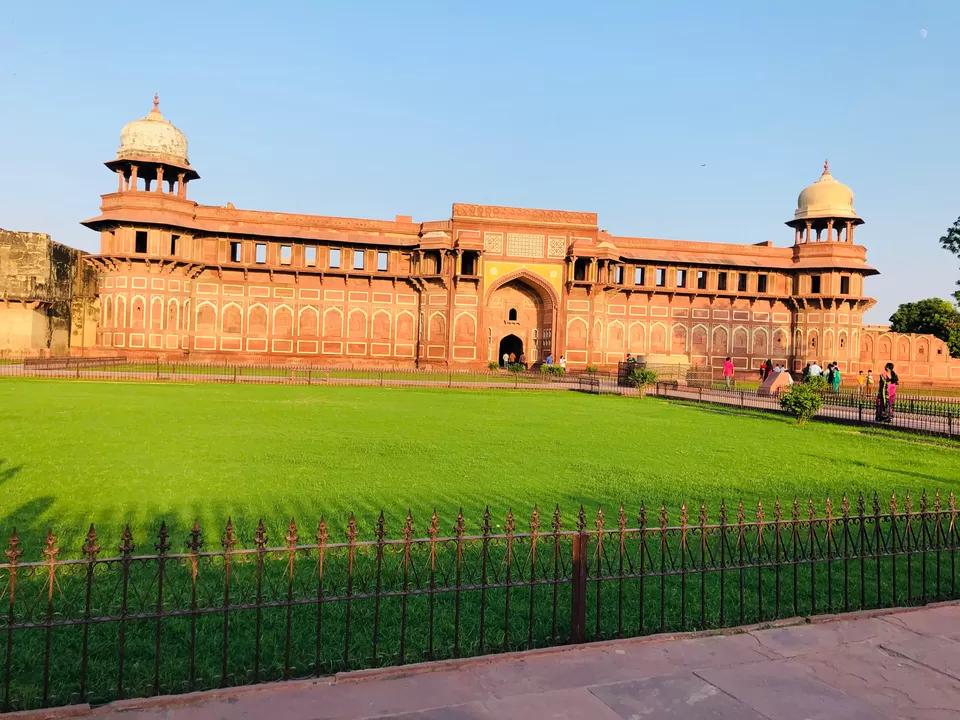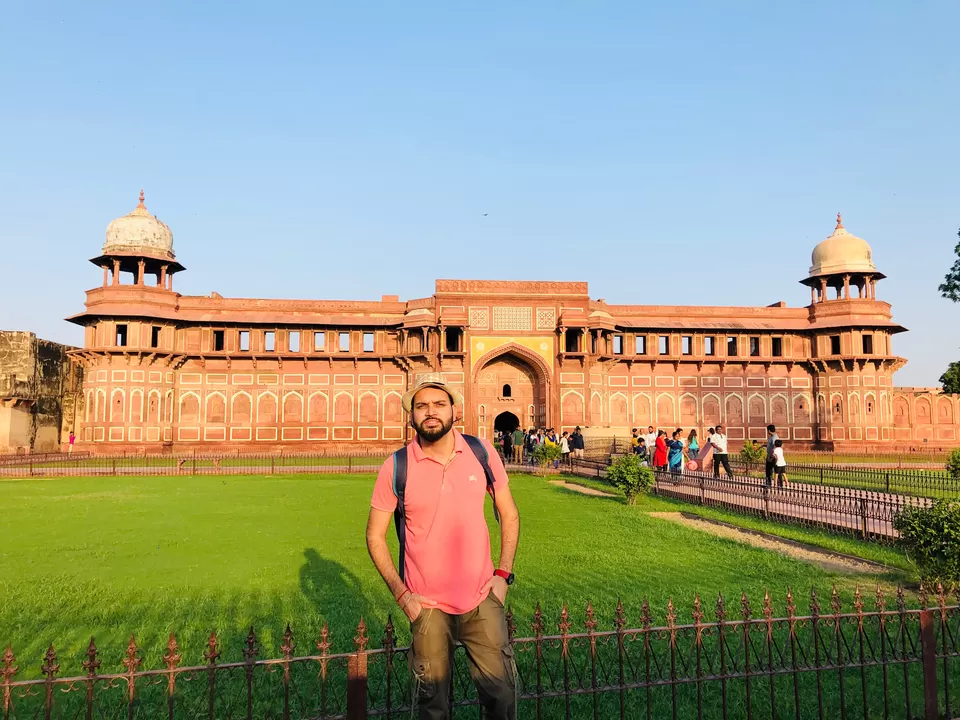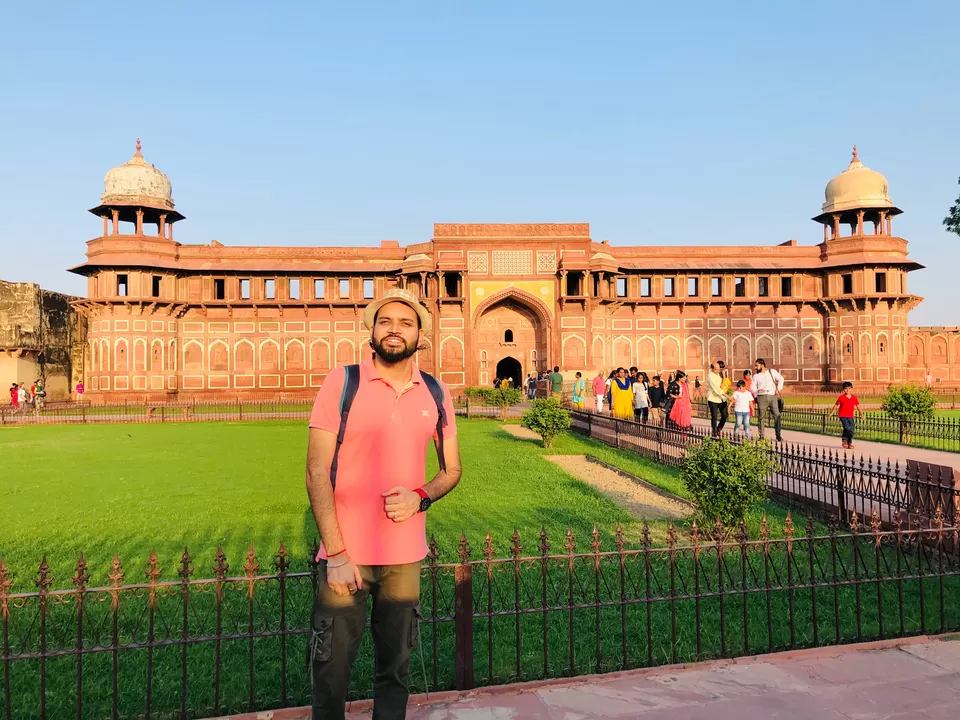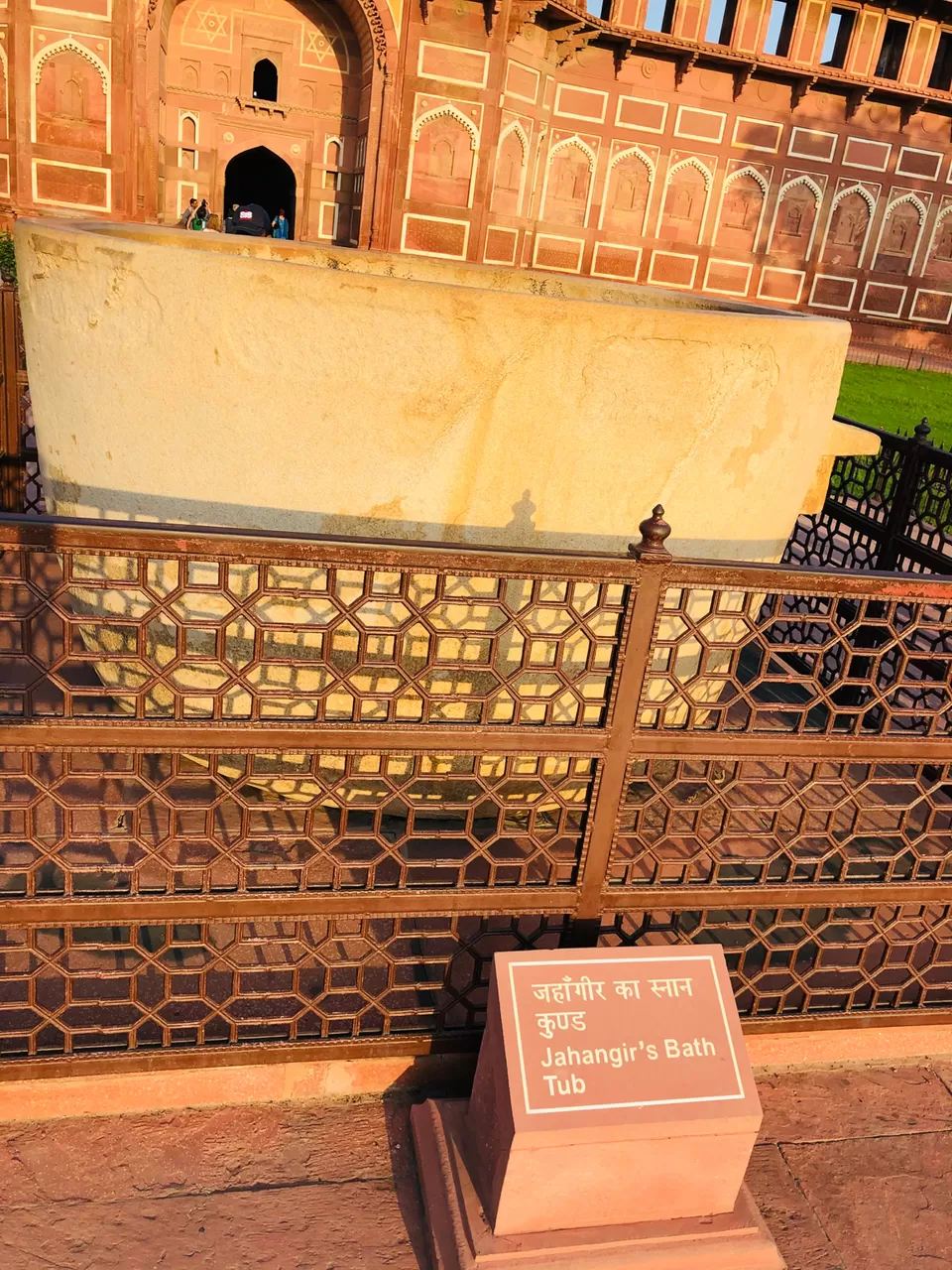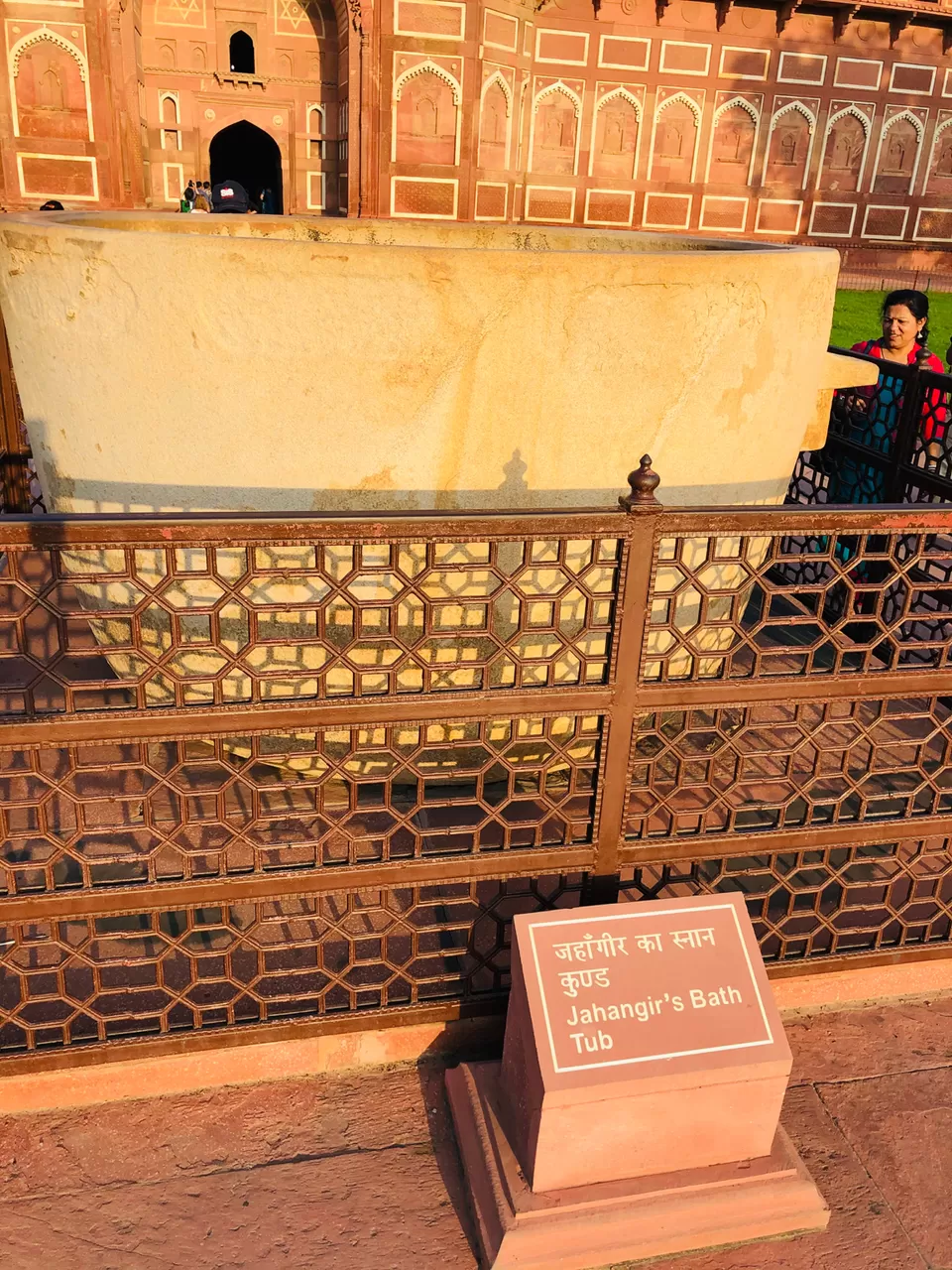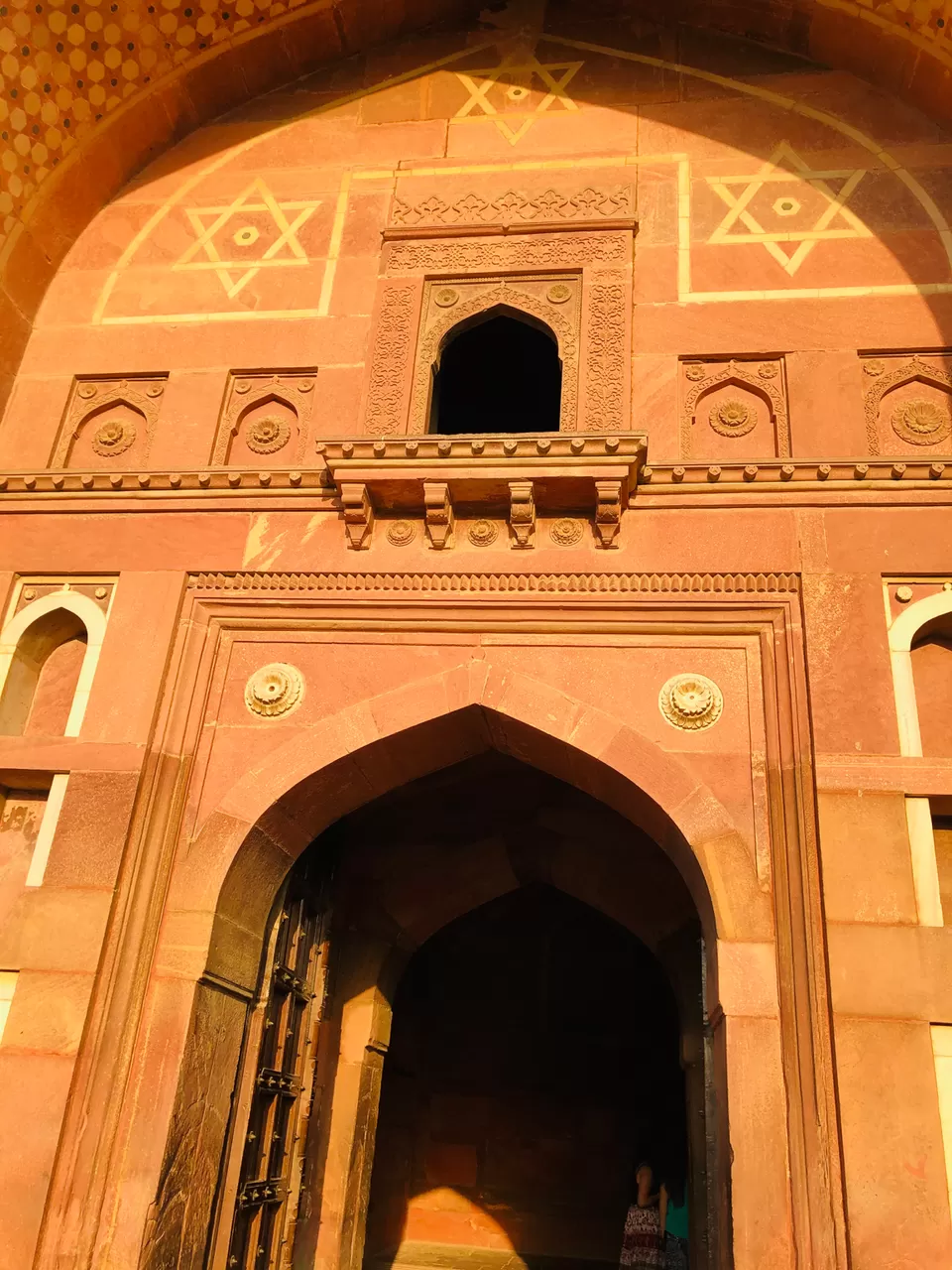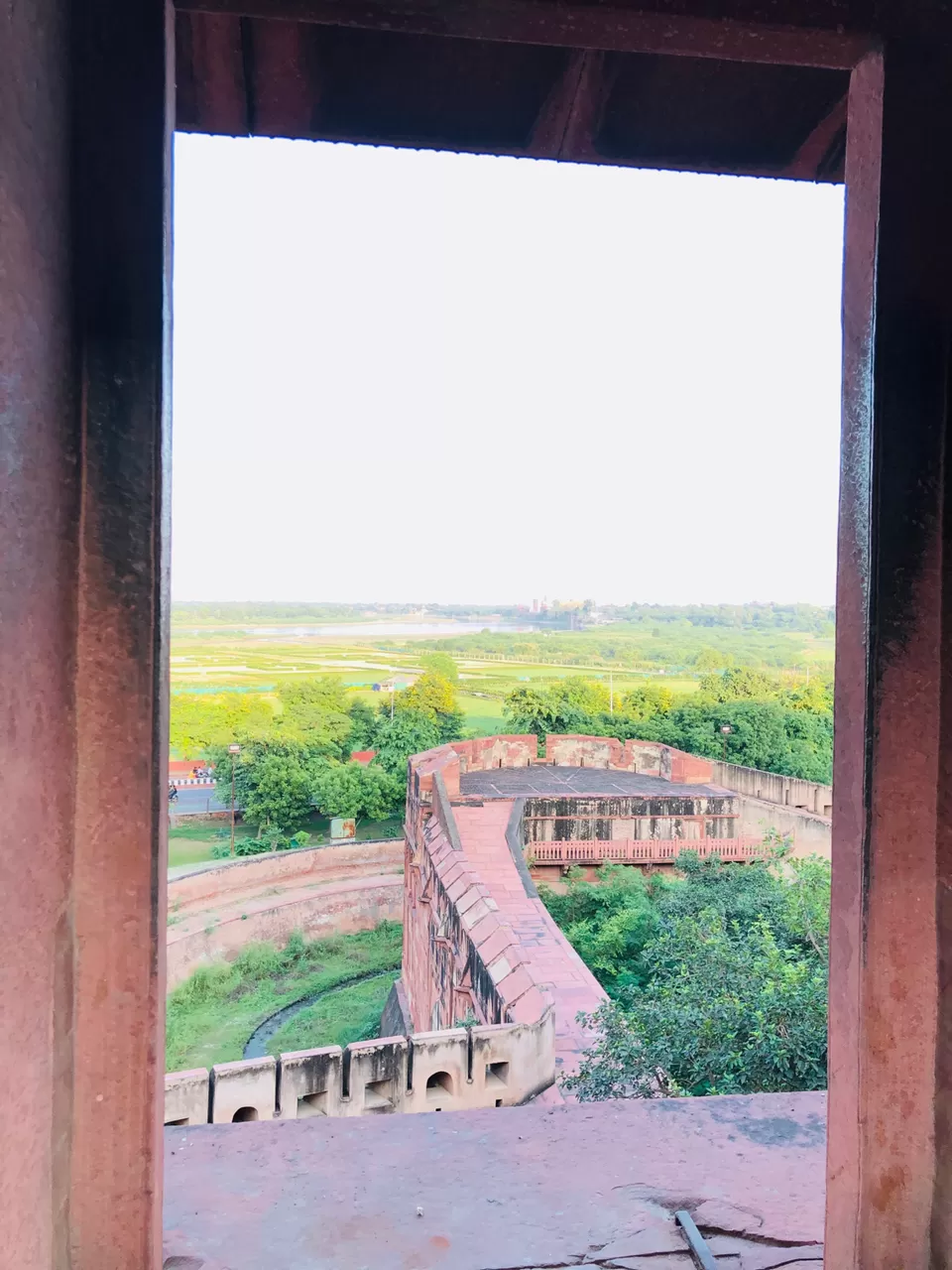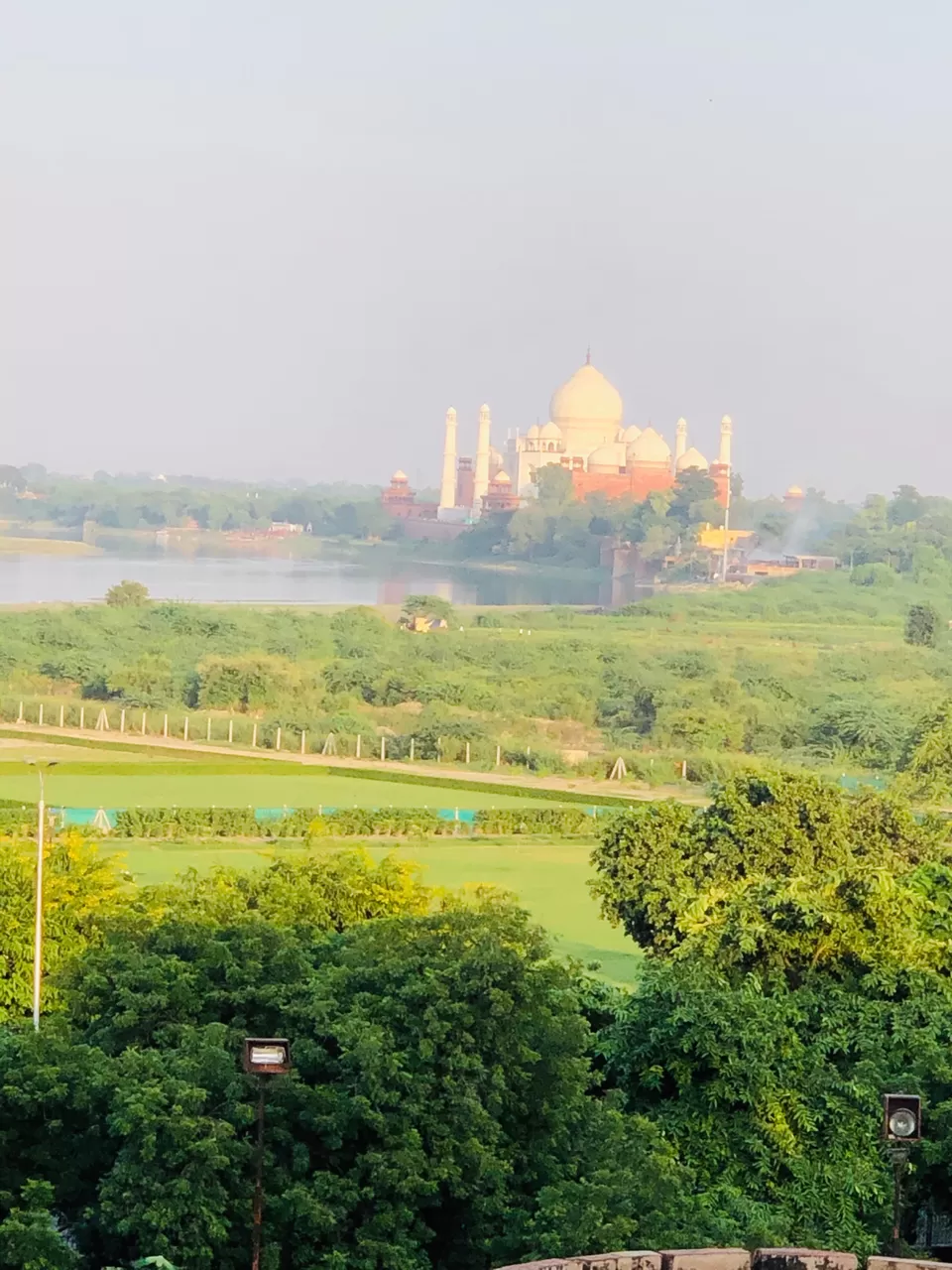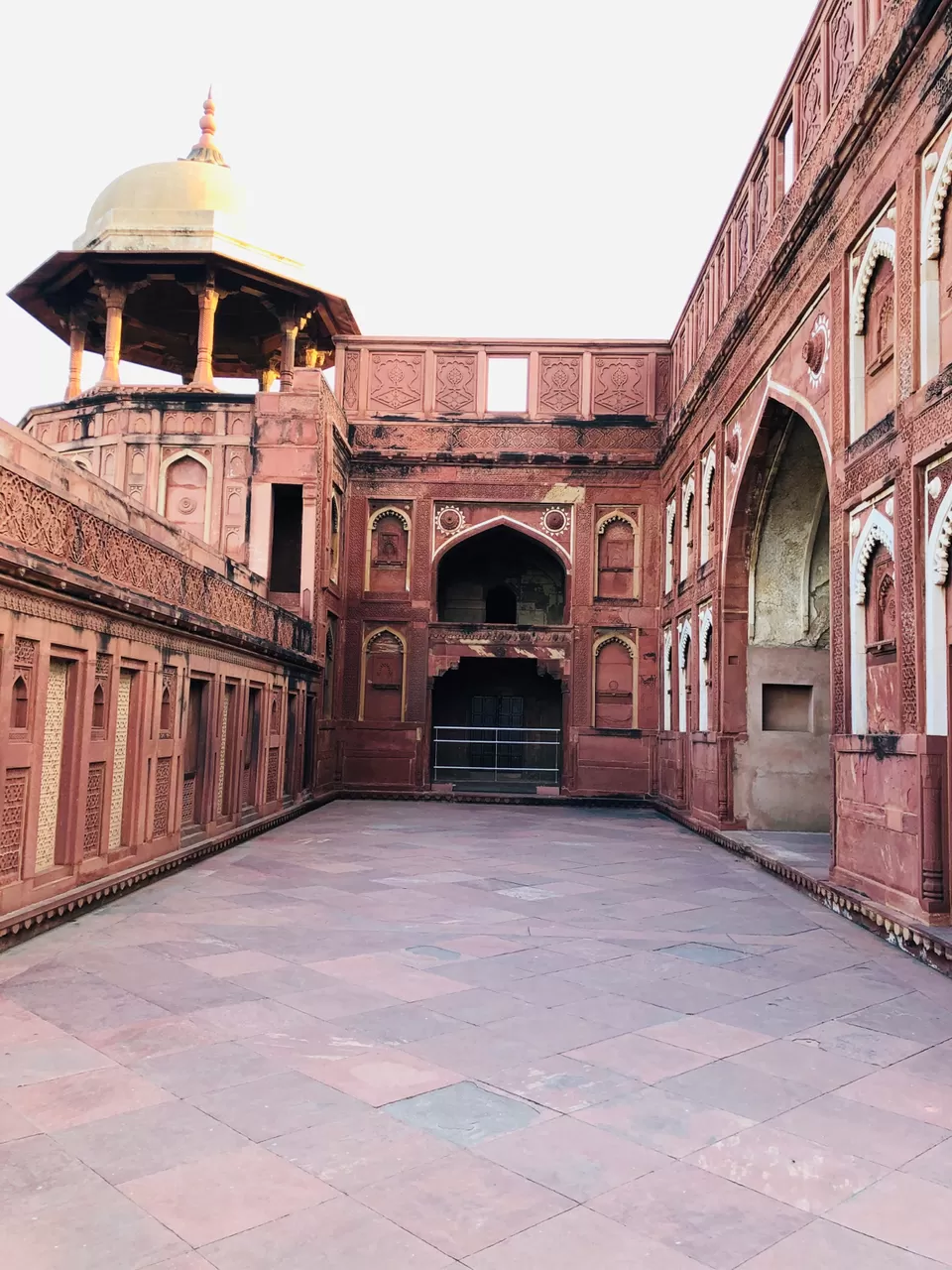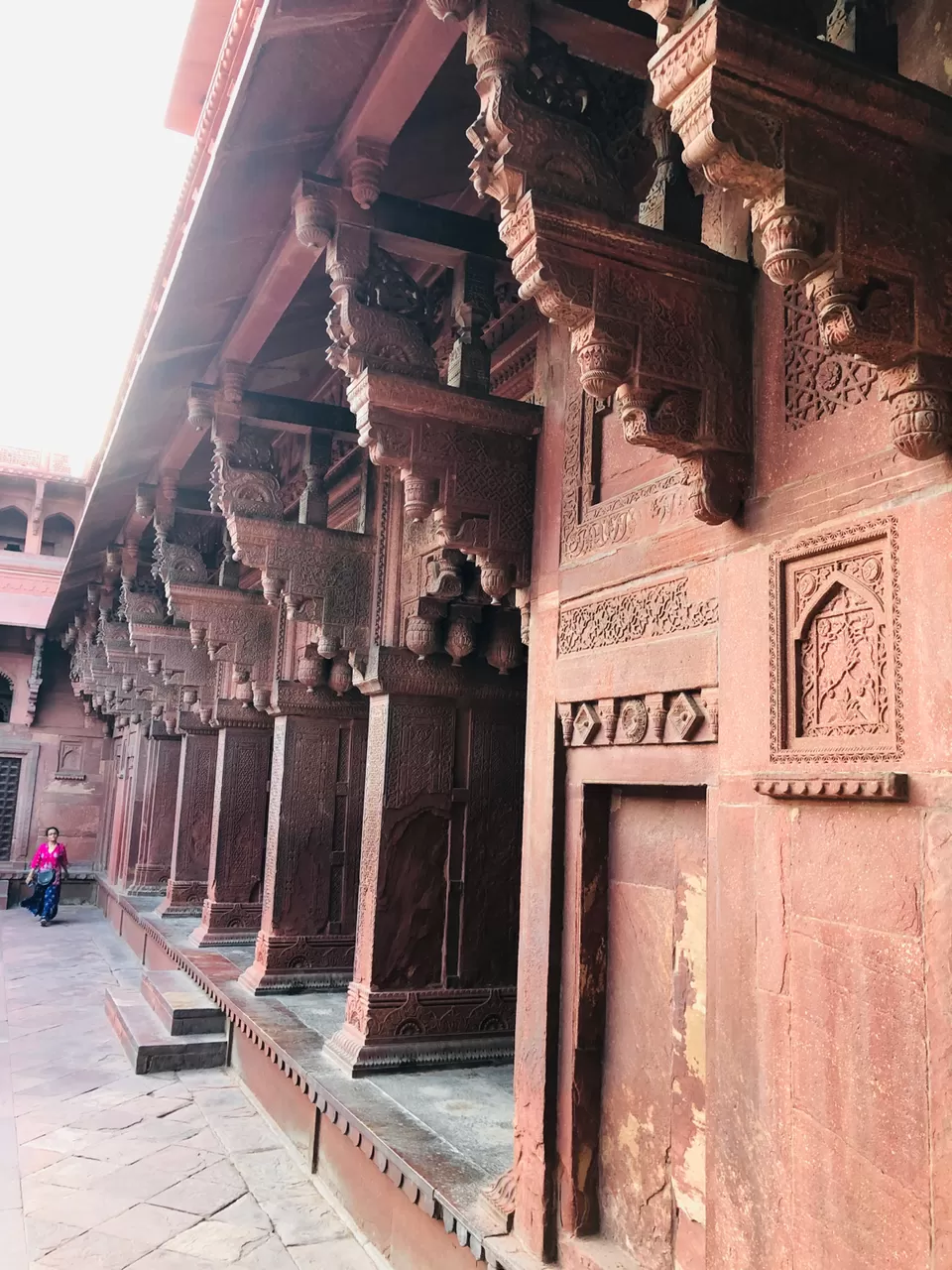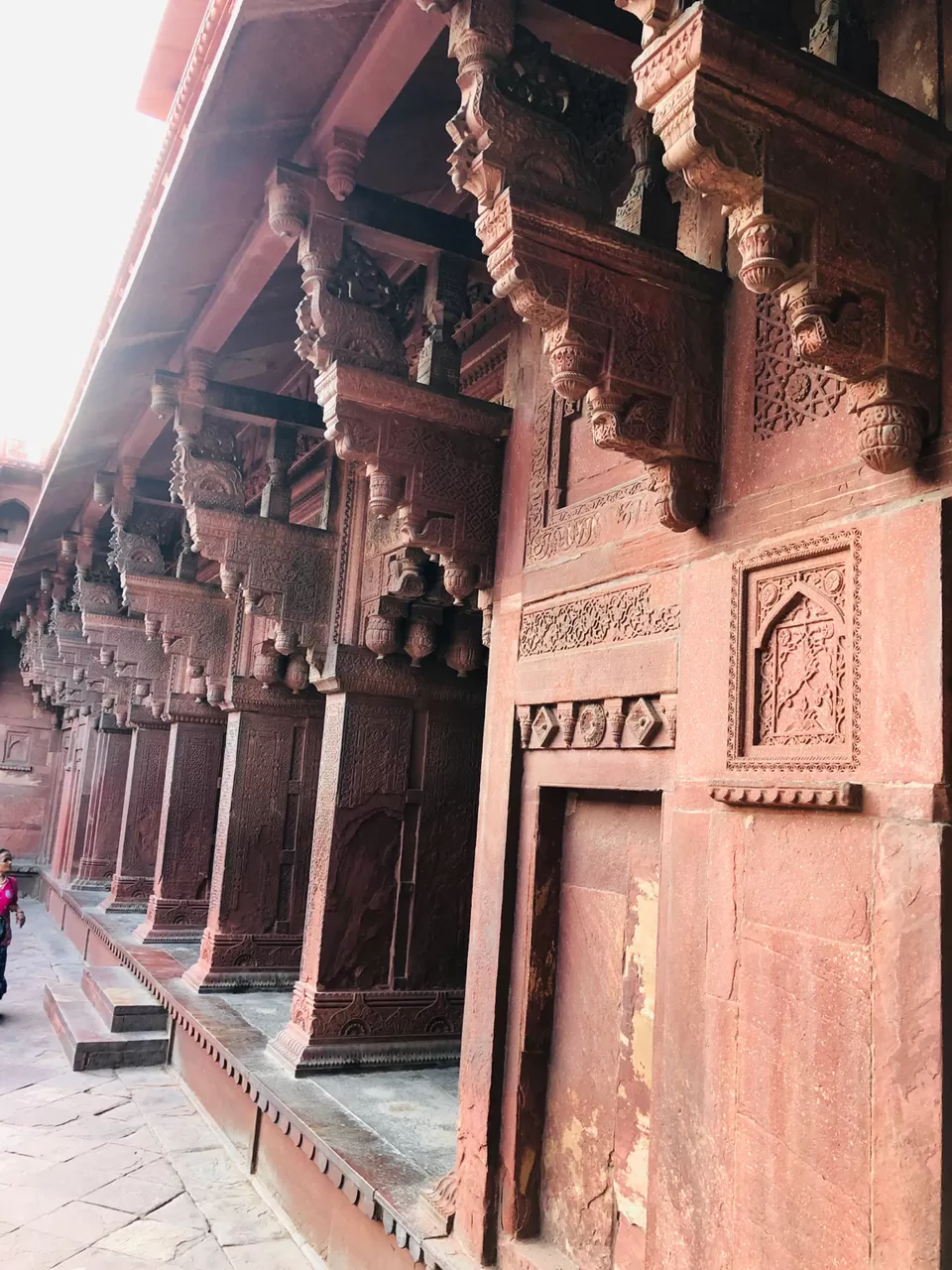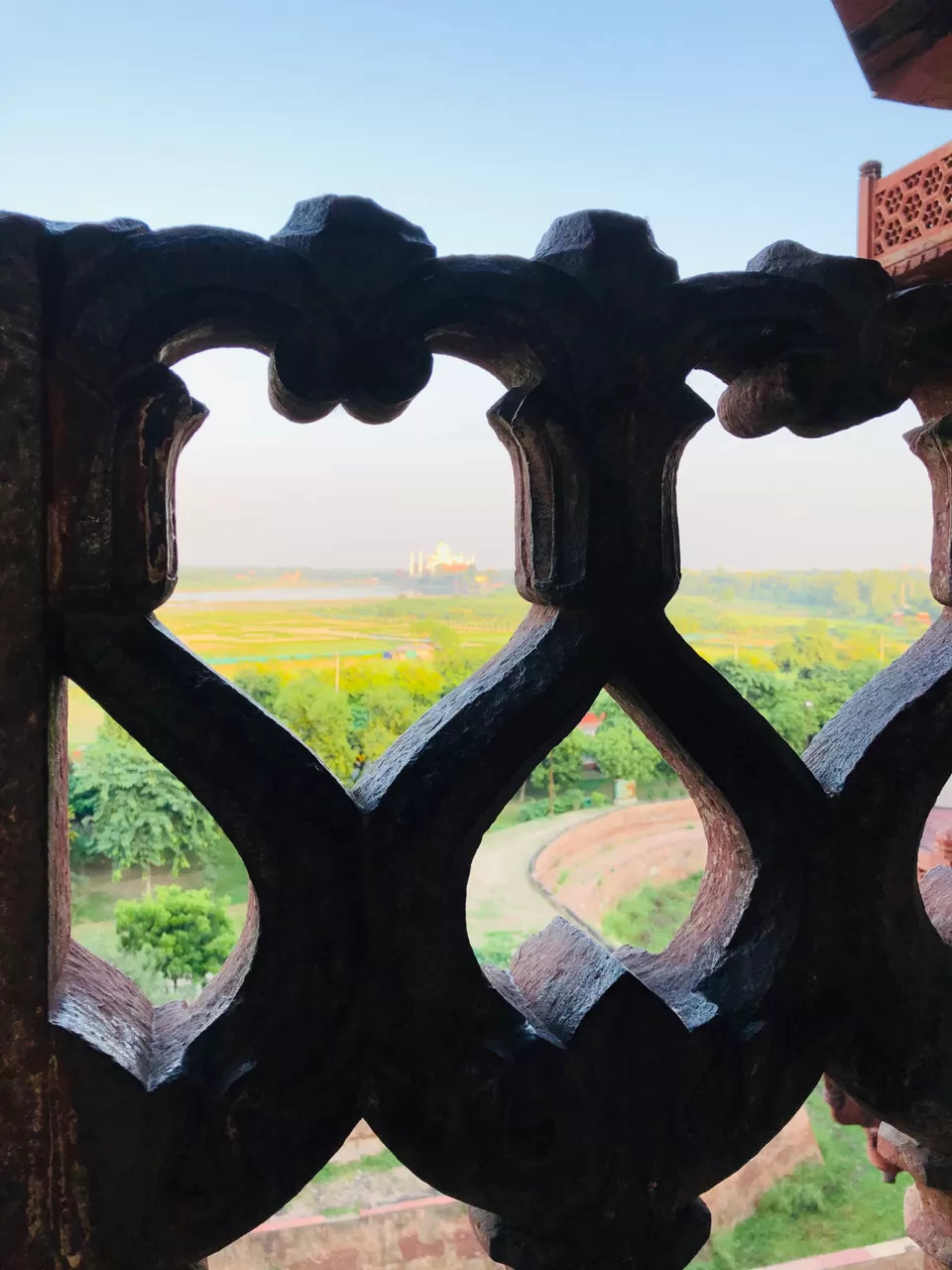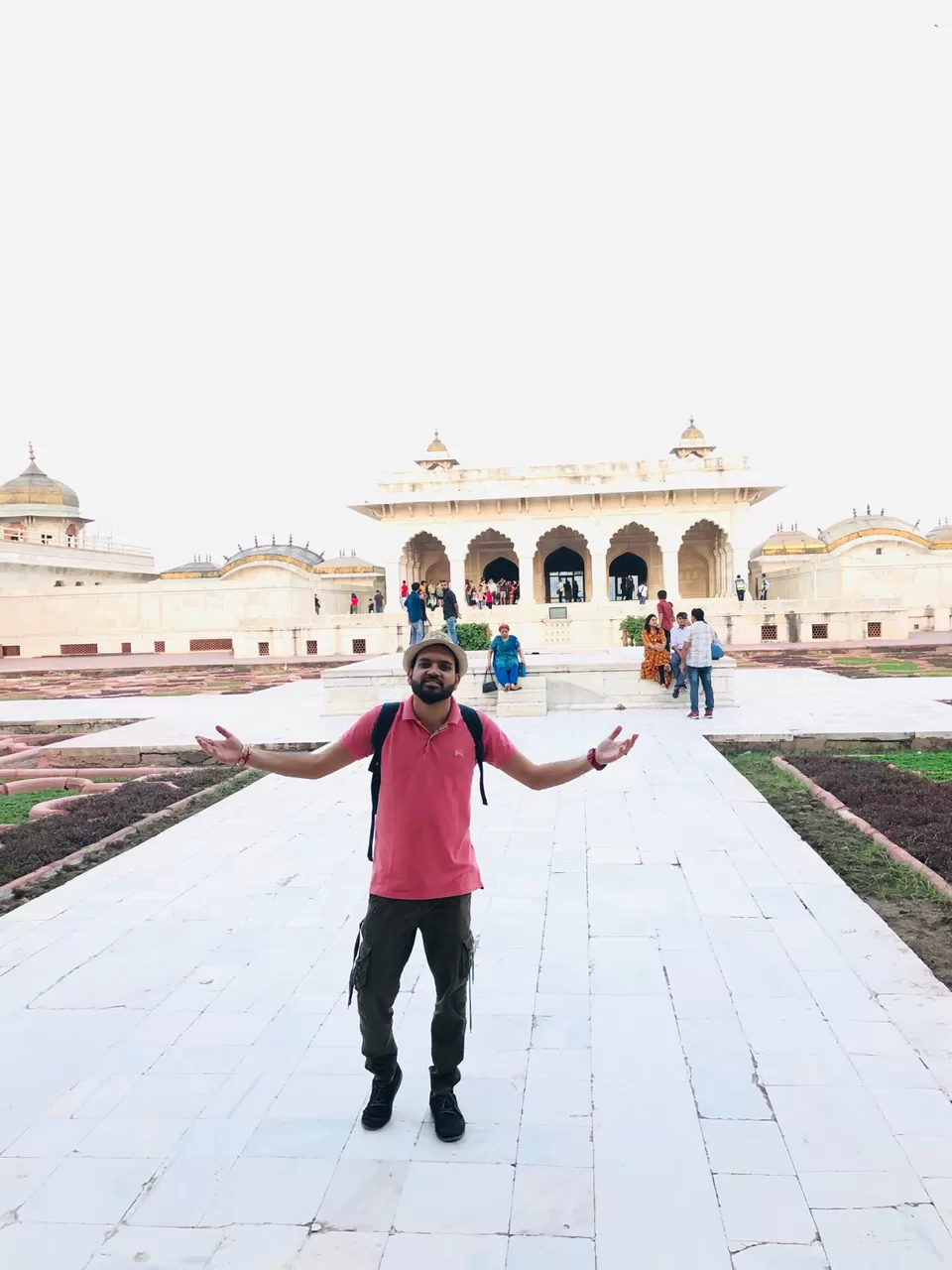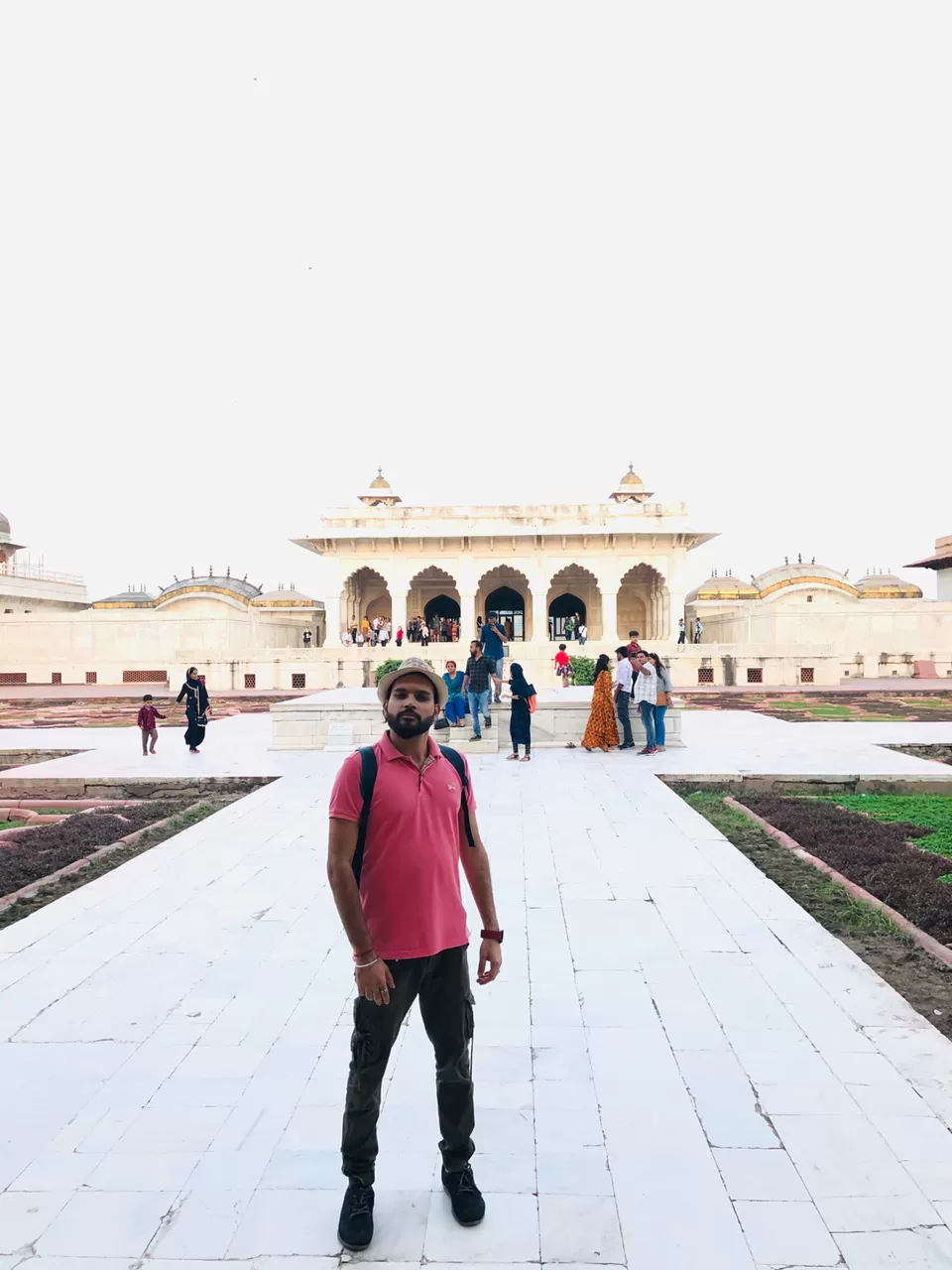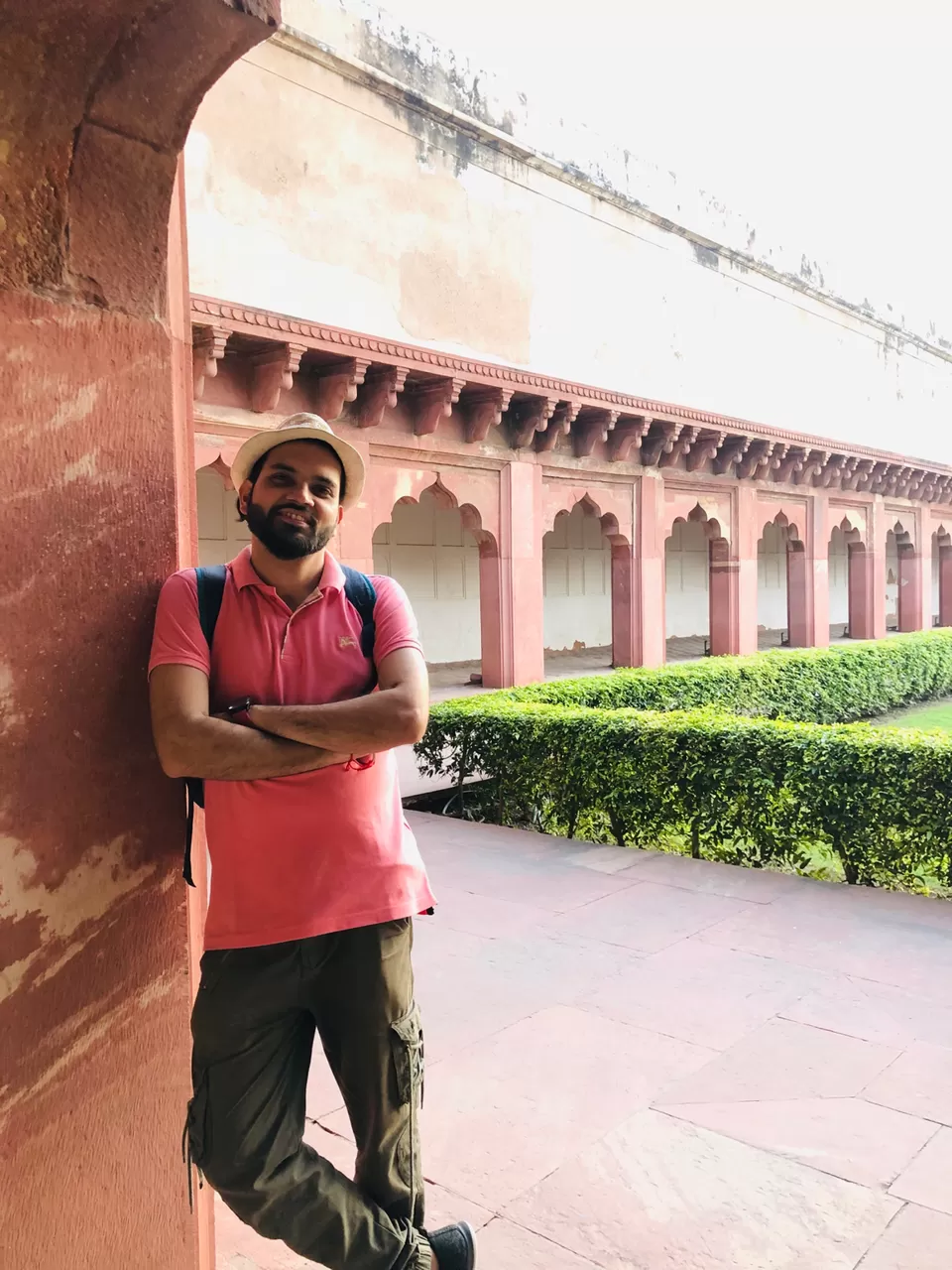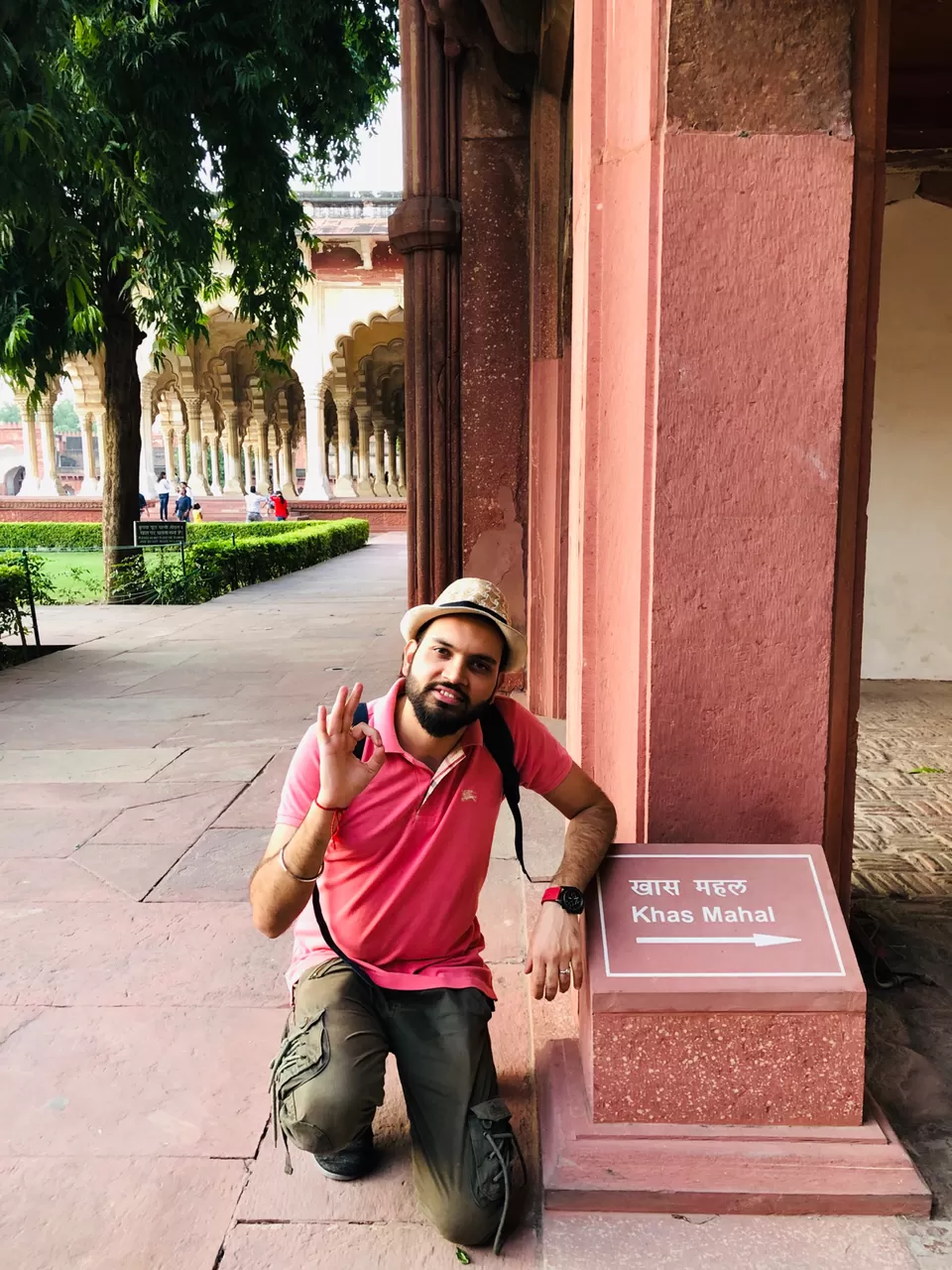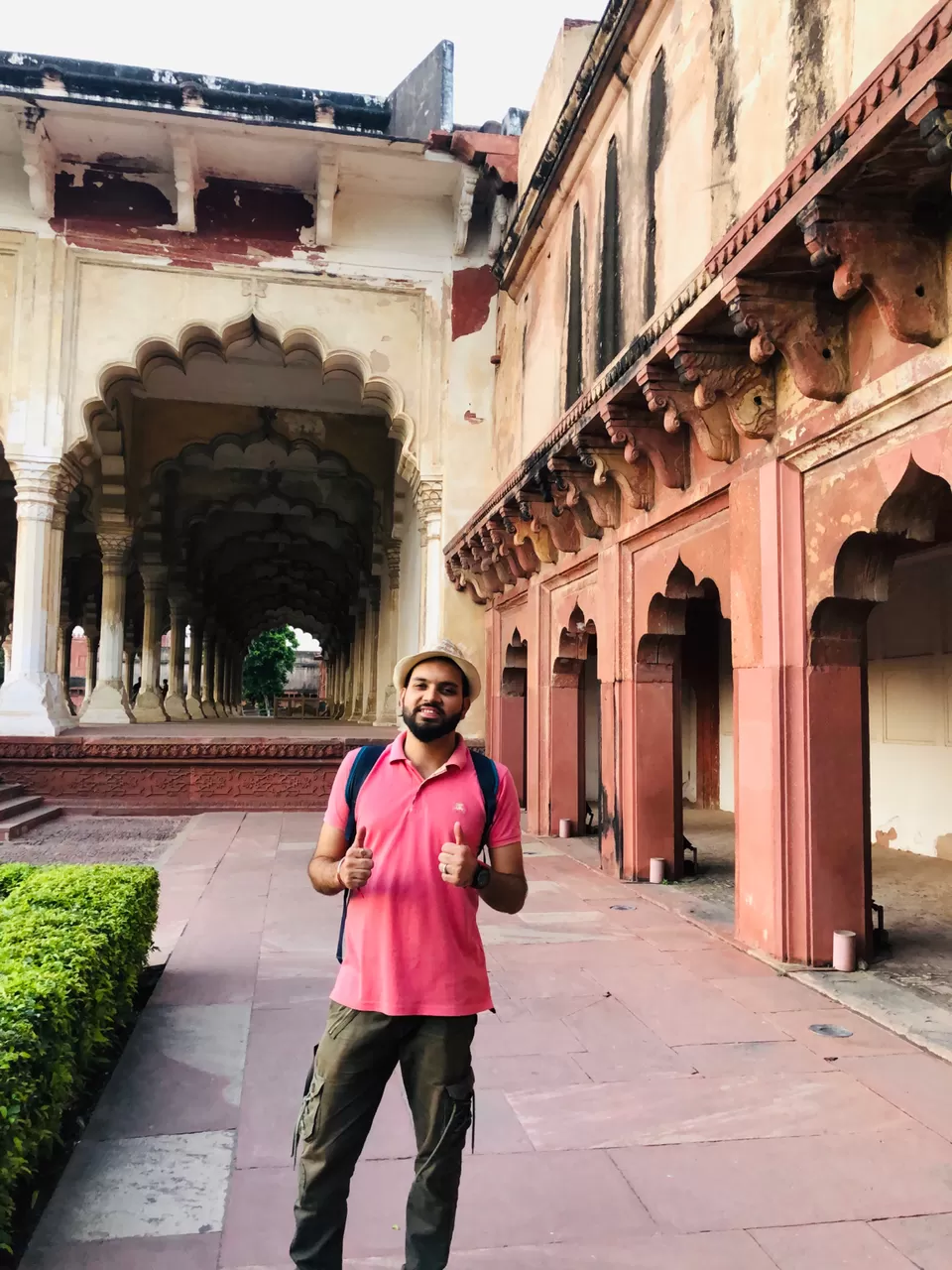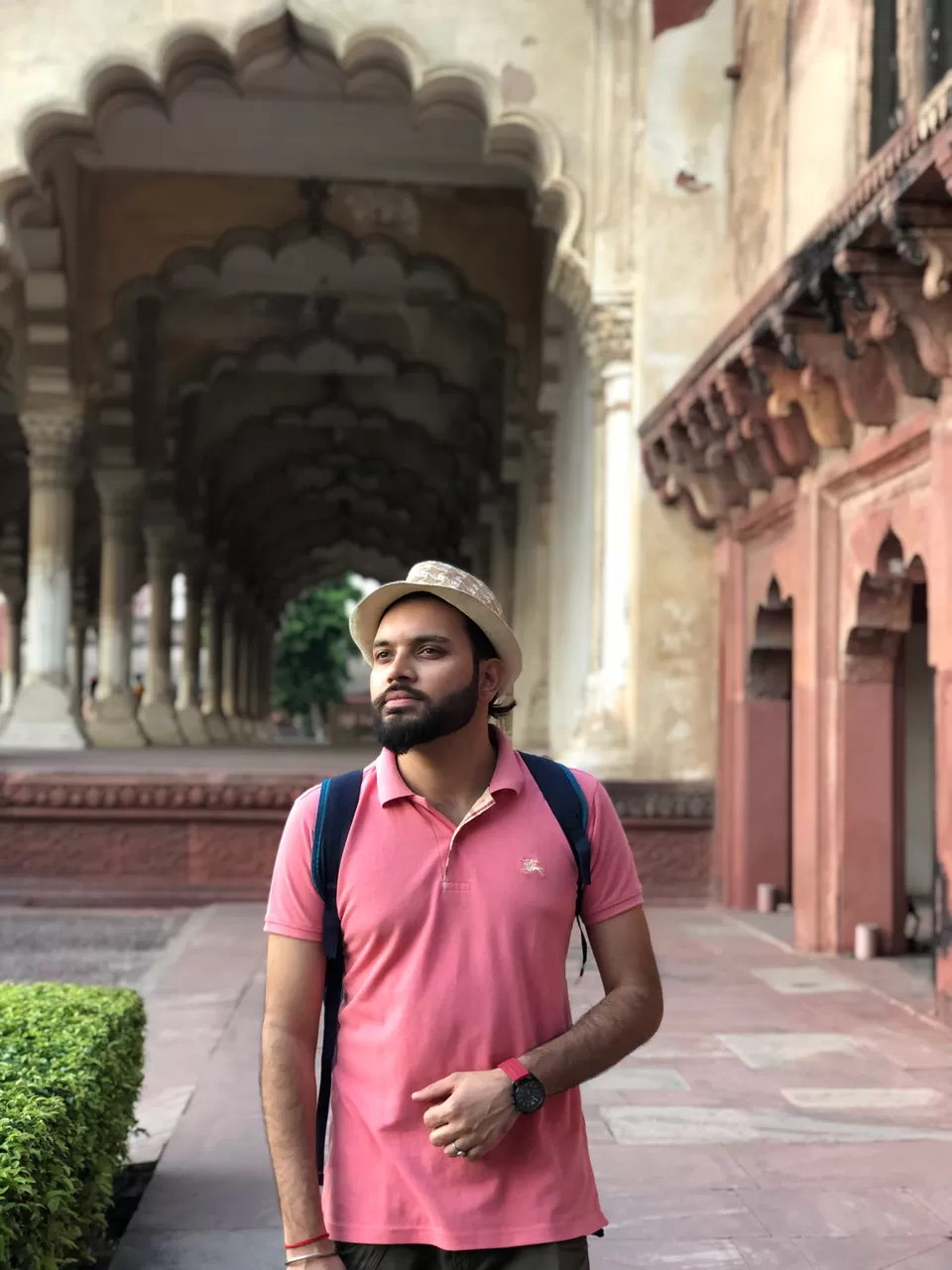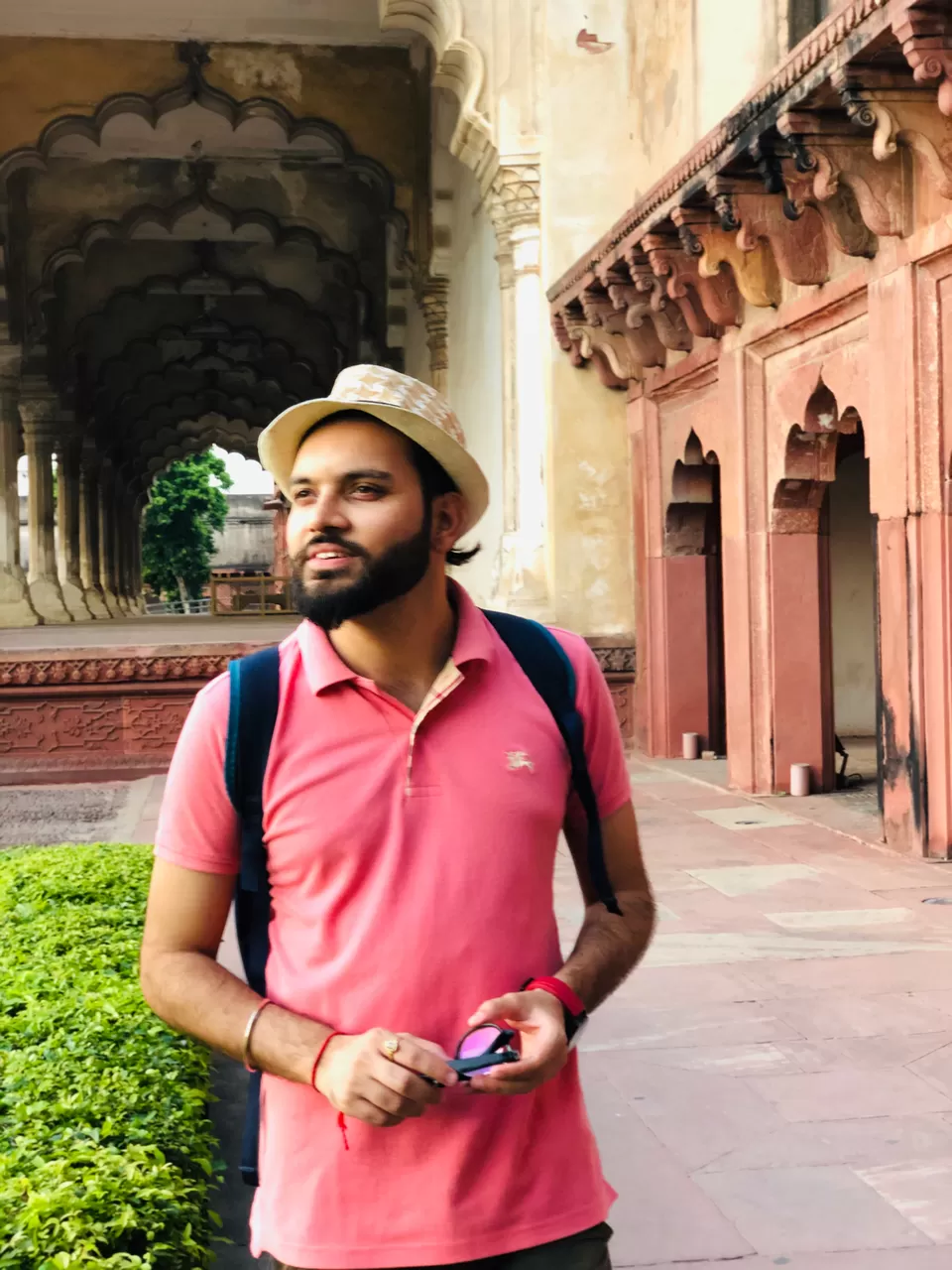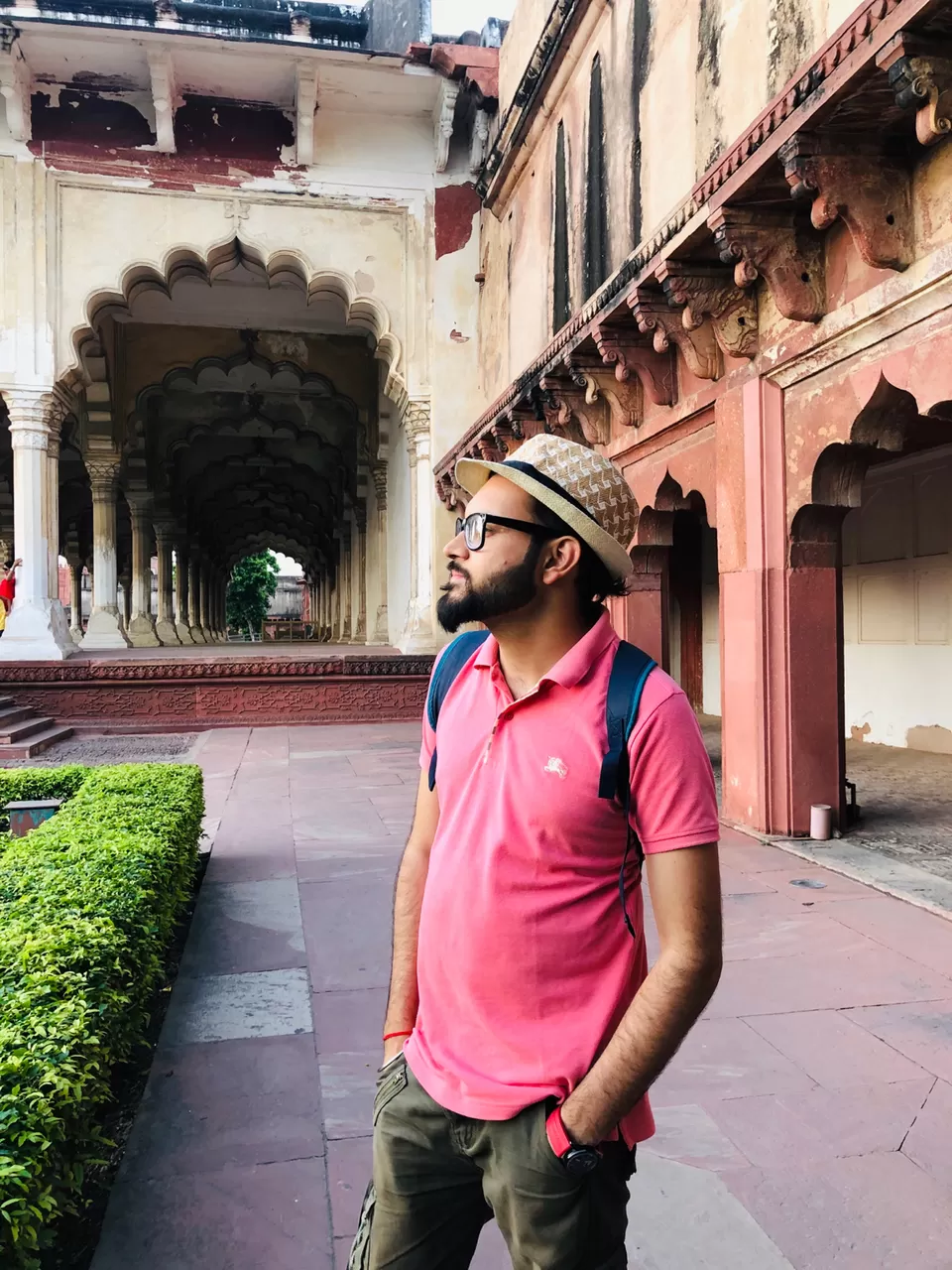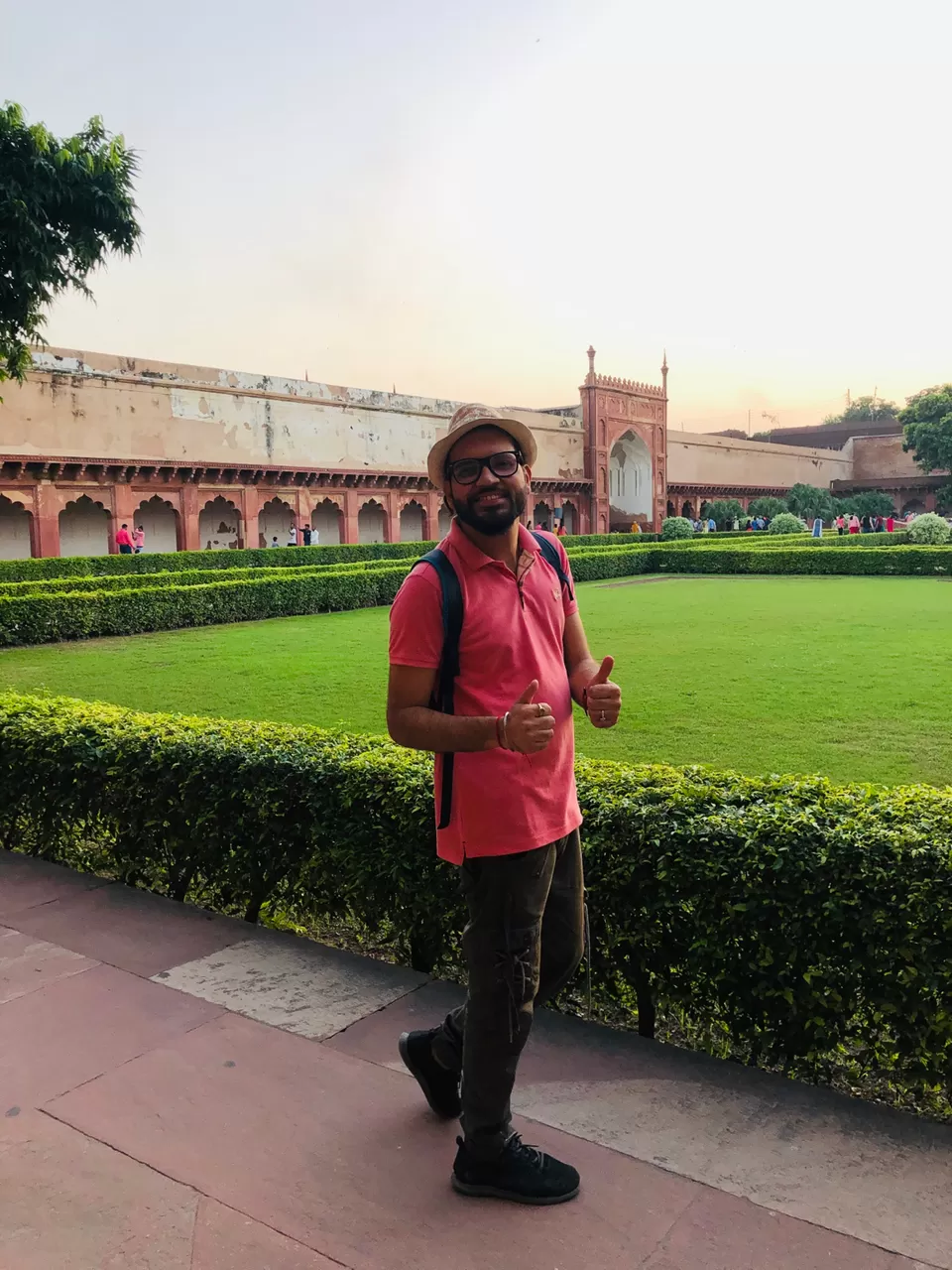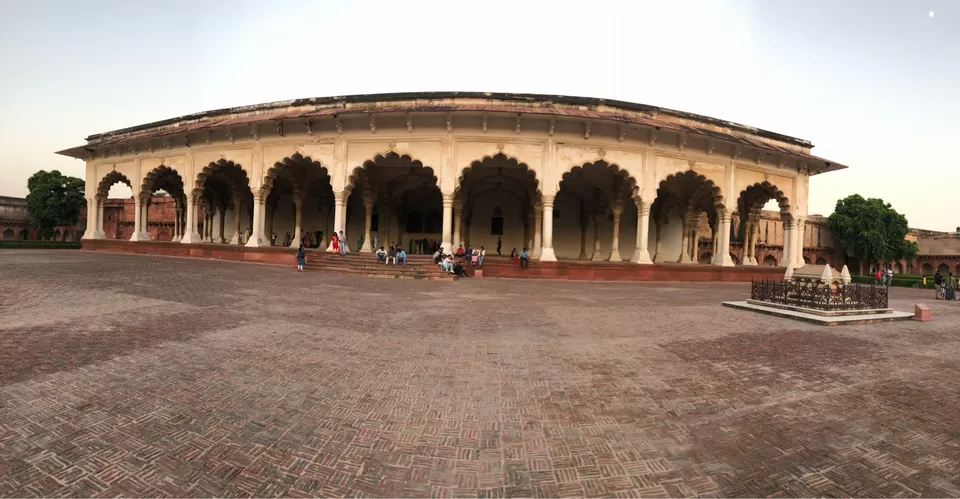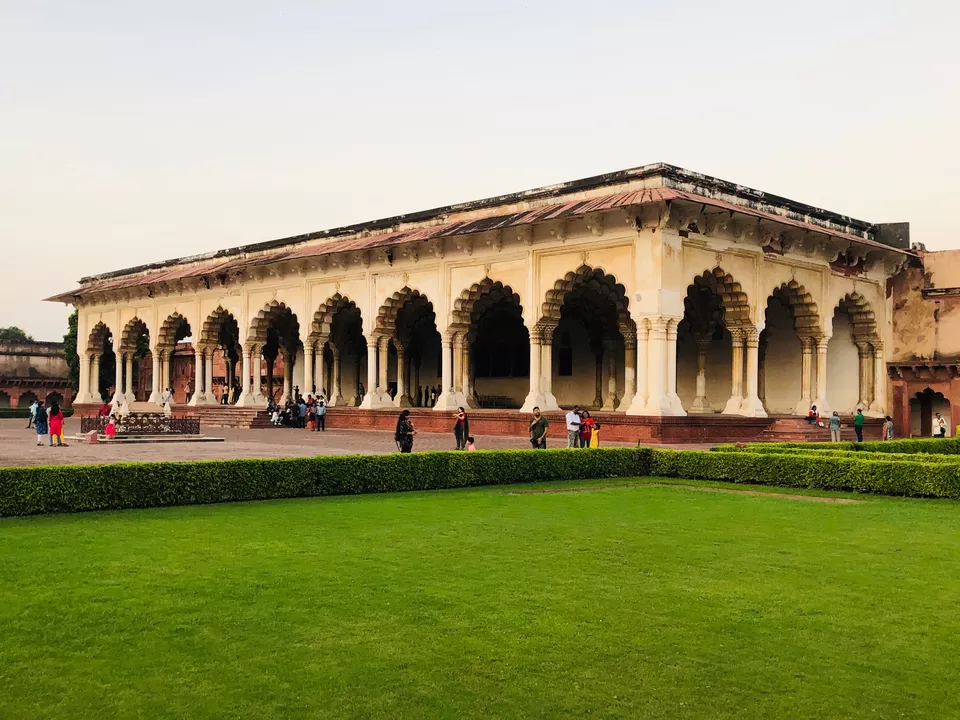 This bagh is just behind the Taj Mahal .. The cost of ticket is 25₹ for Indians. The plce is an open ground and Taj can be witness the best from this bagh. If you like to see taj from different prespective then this place is a must visit as you can find peace and calmness here and click some beautiful shots of taj behind you..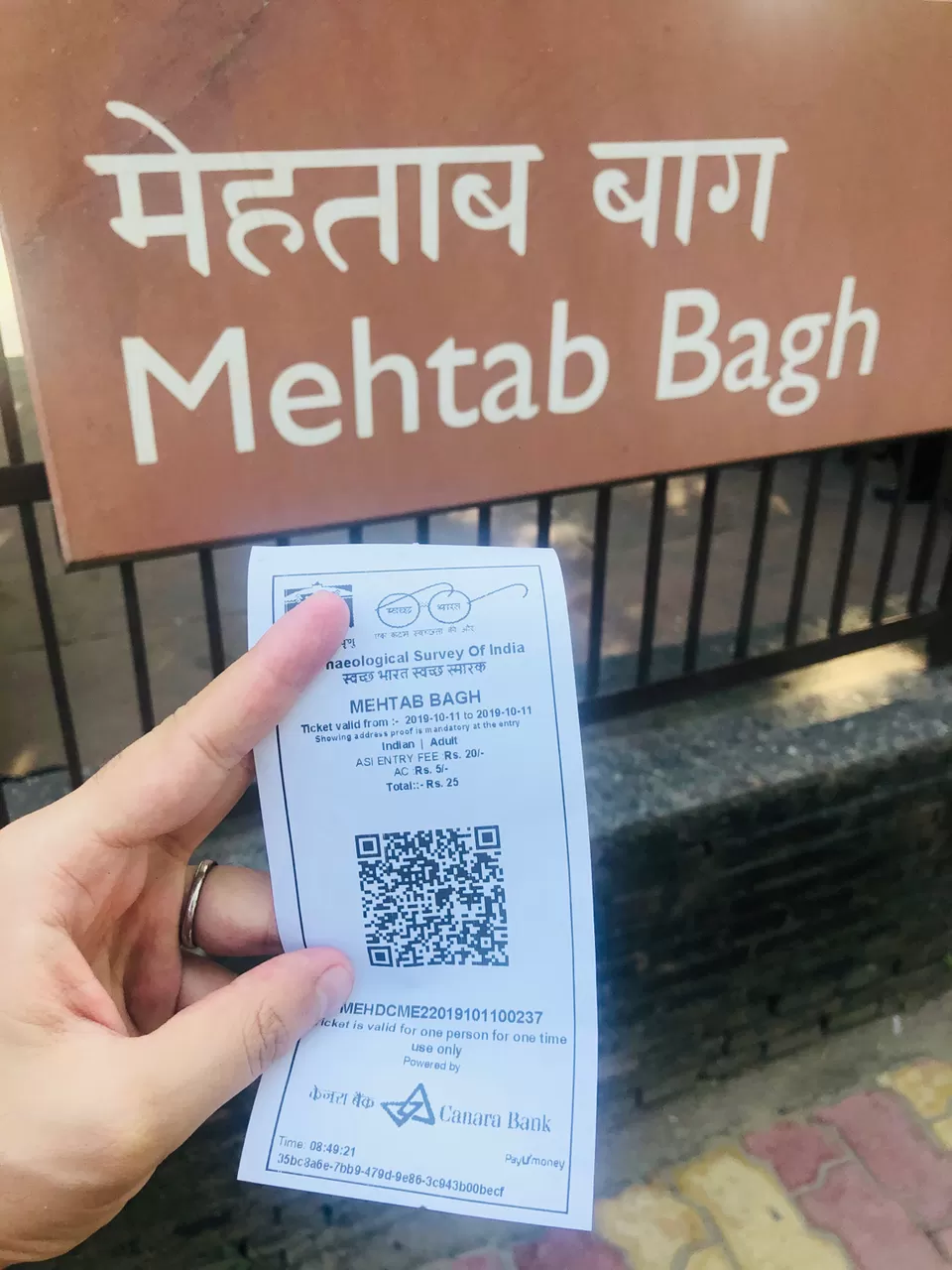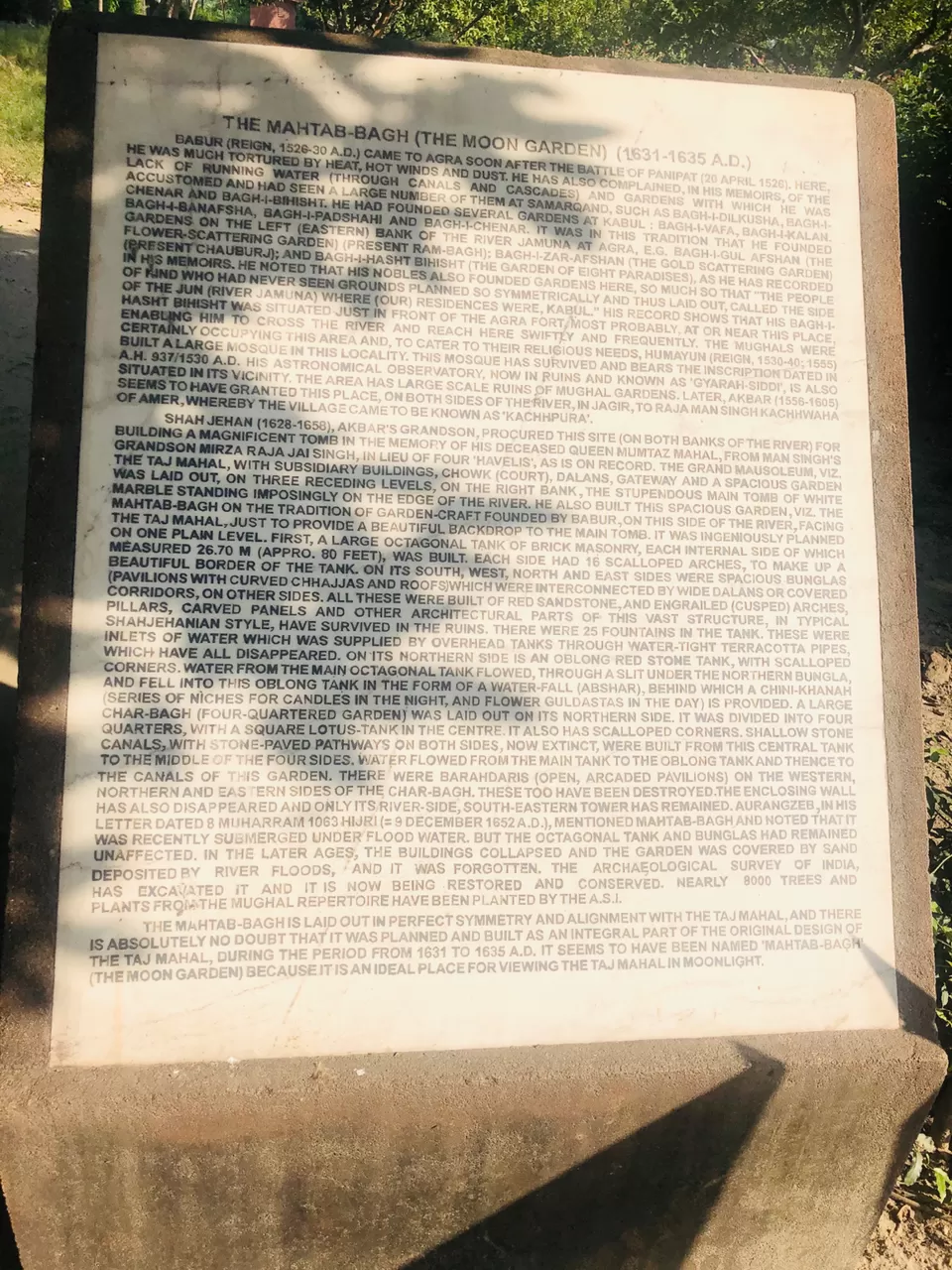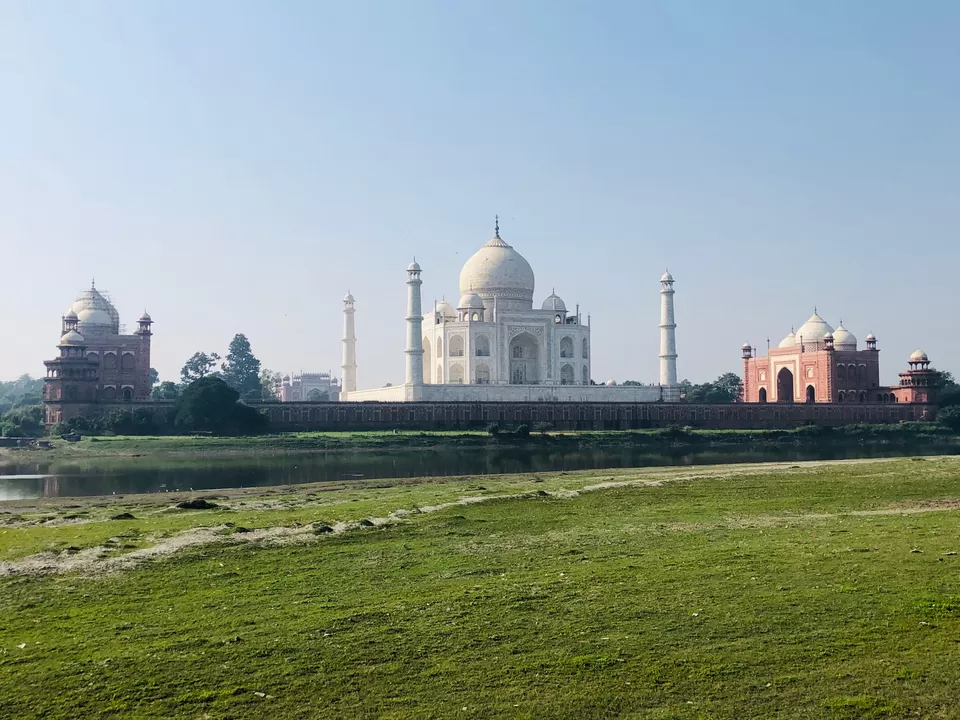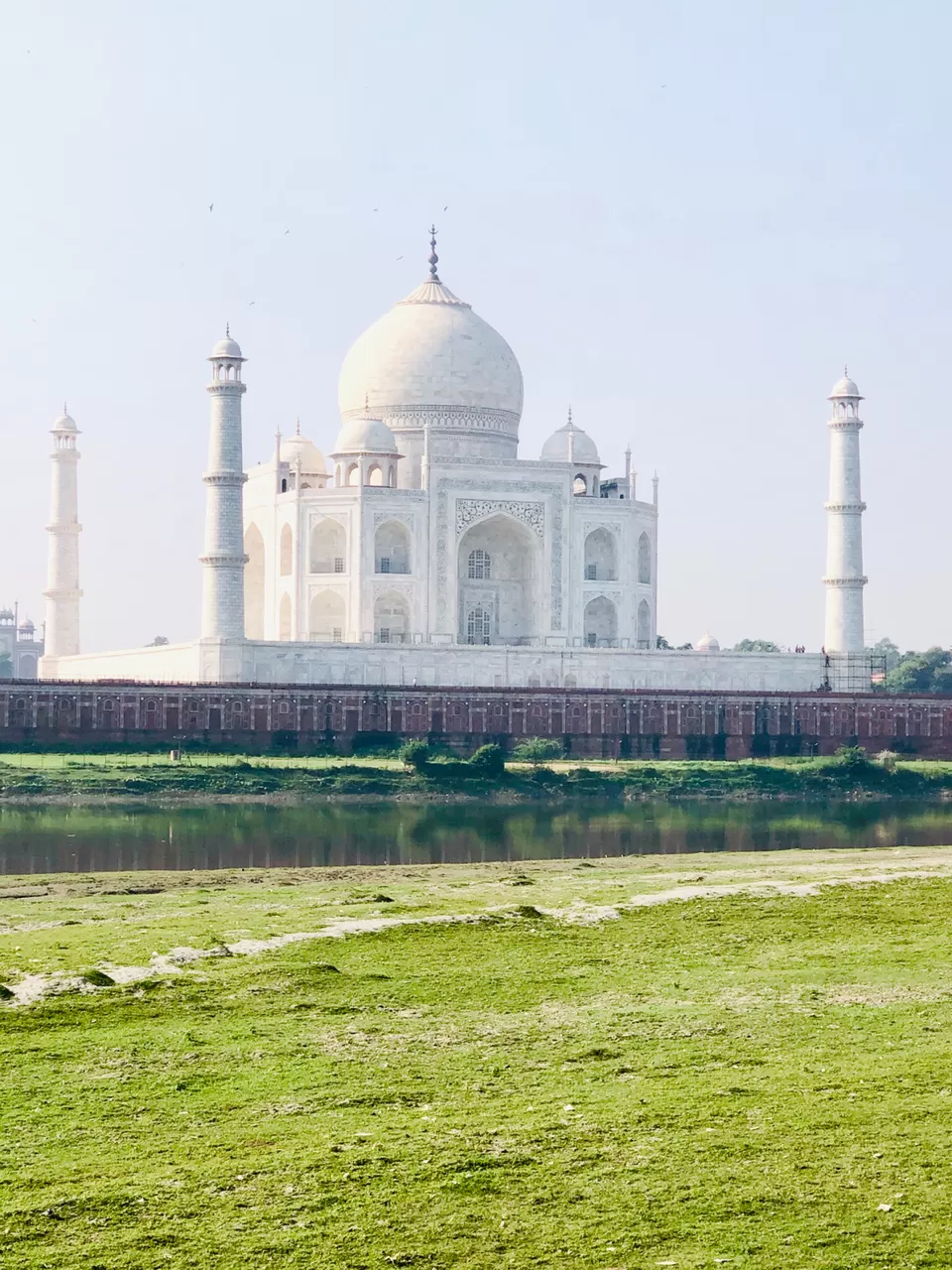 This place is located in Dayal Bagh. The place is 5 min away from Baghwan talkies chowk. The place has no ticket so its totally free. The mobiles phone are kept out and you cannot carry them. The place is under construction since 1904 when it started to built way back then. This place can be missed if you have a single day time in Agra ..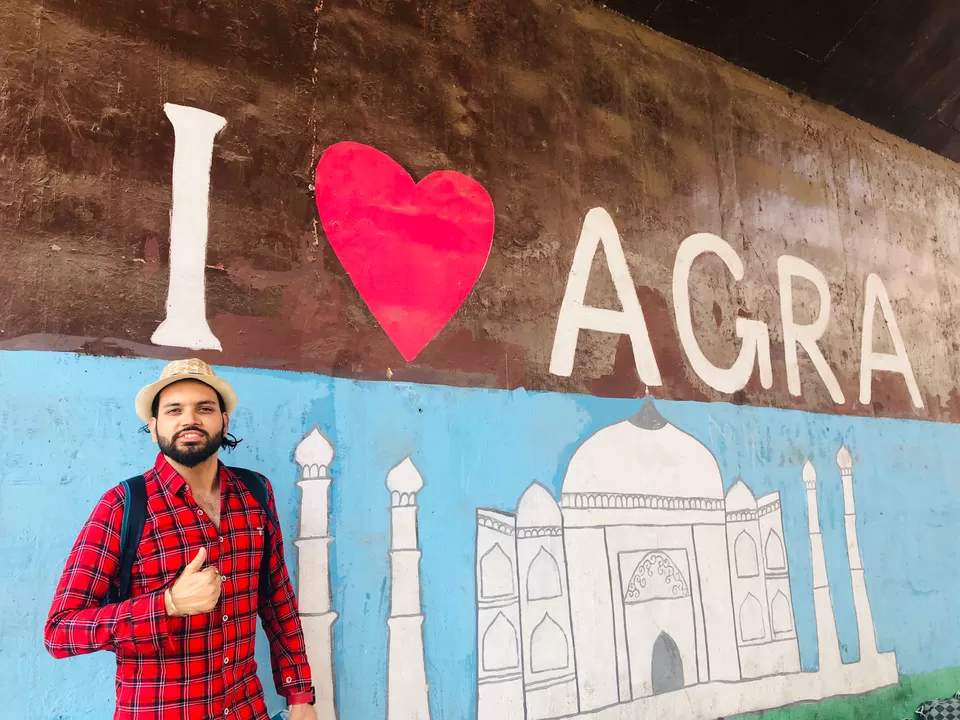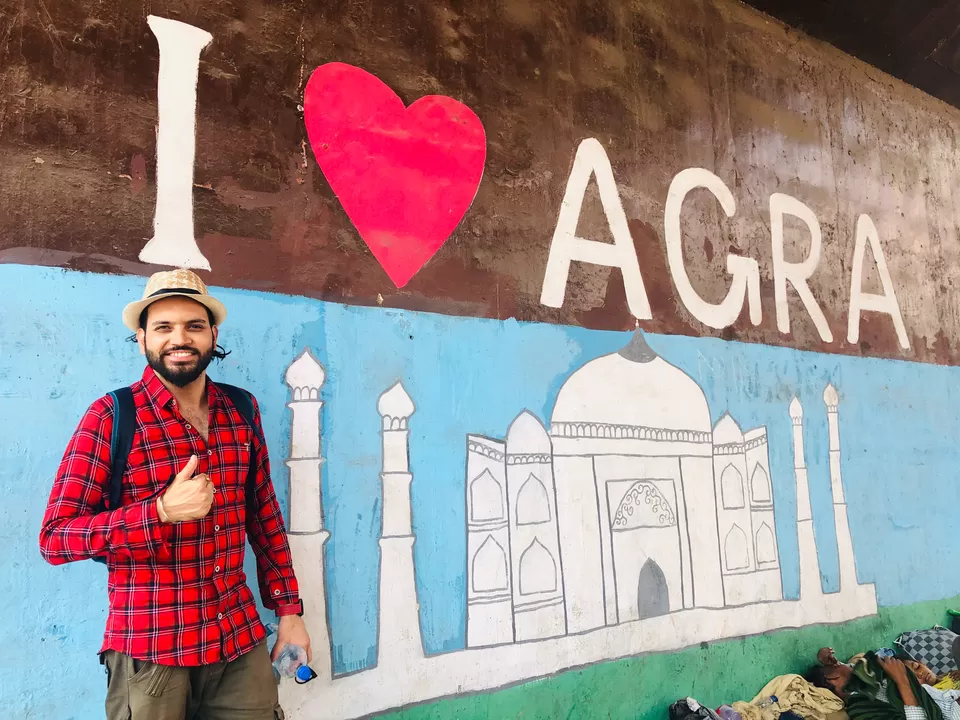 So there were many more places to visit but considering the time we went to these all. After this comes the stay part of my trip. I had my stay in two hostels - Moustache and zigzag Hostel.
Hostel are always on the list of budget travellers.. Since i am a frequent traveller i prefer staying in hostels and cutting off my stay expenses. You also meet a lot of travellers when you stay in hostel from all around the world. So this time i selected Agra to be on my list and Moustache hostel to be my stay place for my trip. The place is near the Taj. Taj mahal is just 1.3 kms away from this hostel. The staff is friendly and helpful . The hostel has a roof top cafe for travellers. Moustache hostel has 15-17 properties all over India. I have a coupon code of "ITB10" for all my travel buddies who stay in the properties of Moustache hostel. This code gives you 10% off and can be used till dec 2020.. So whenever you travel to any of the city do check if there is Moustache hostel so that you can enjoy your stay at 10% off.. The rooms were clean and has 6 bed domitory. There are AC in all the rooms. The place is nice and can be booked through booking.com , goibibo , hostelworld.com..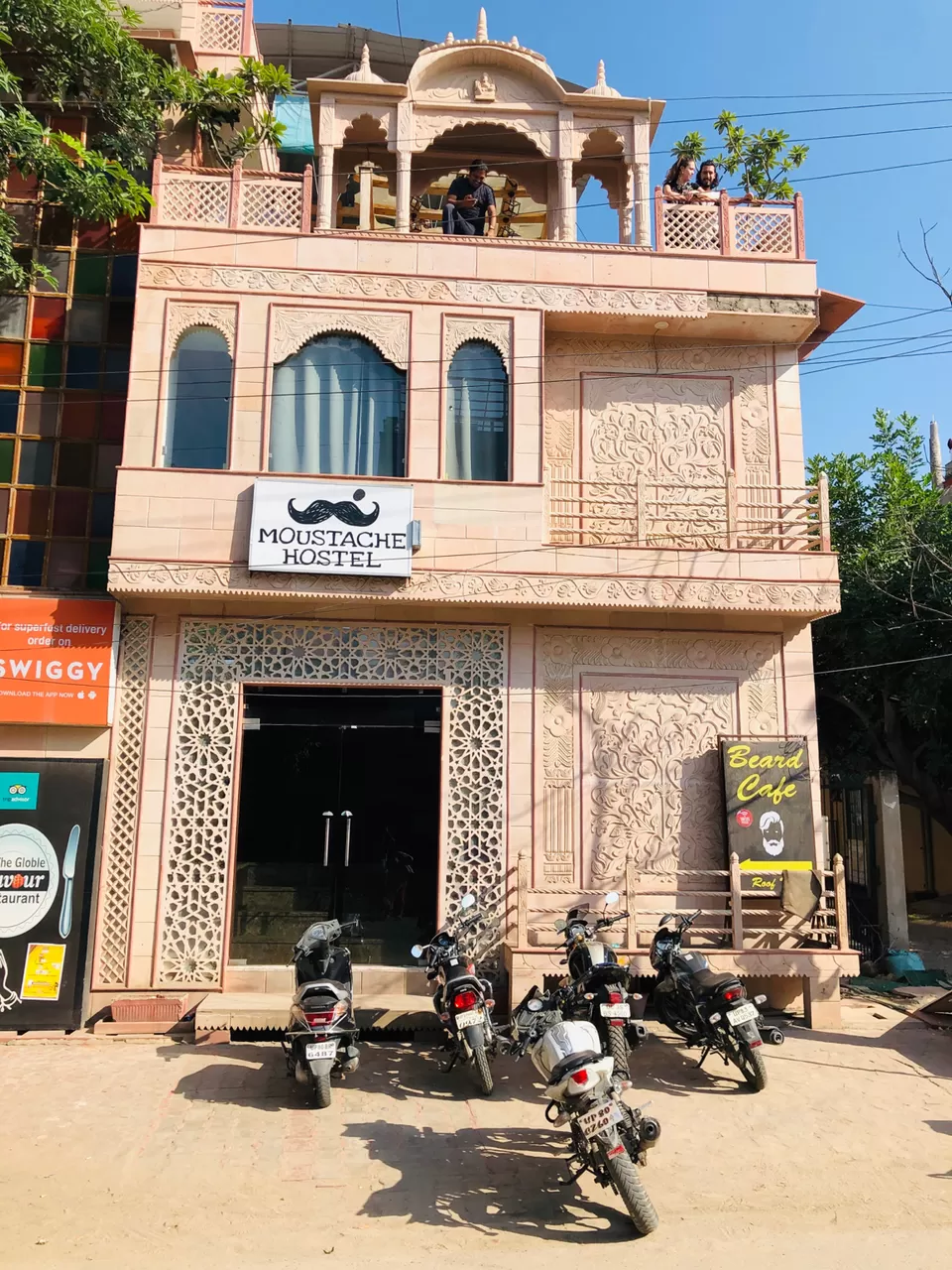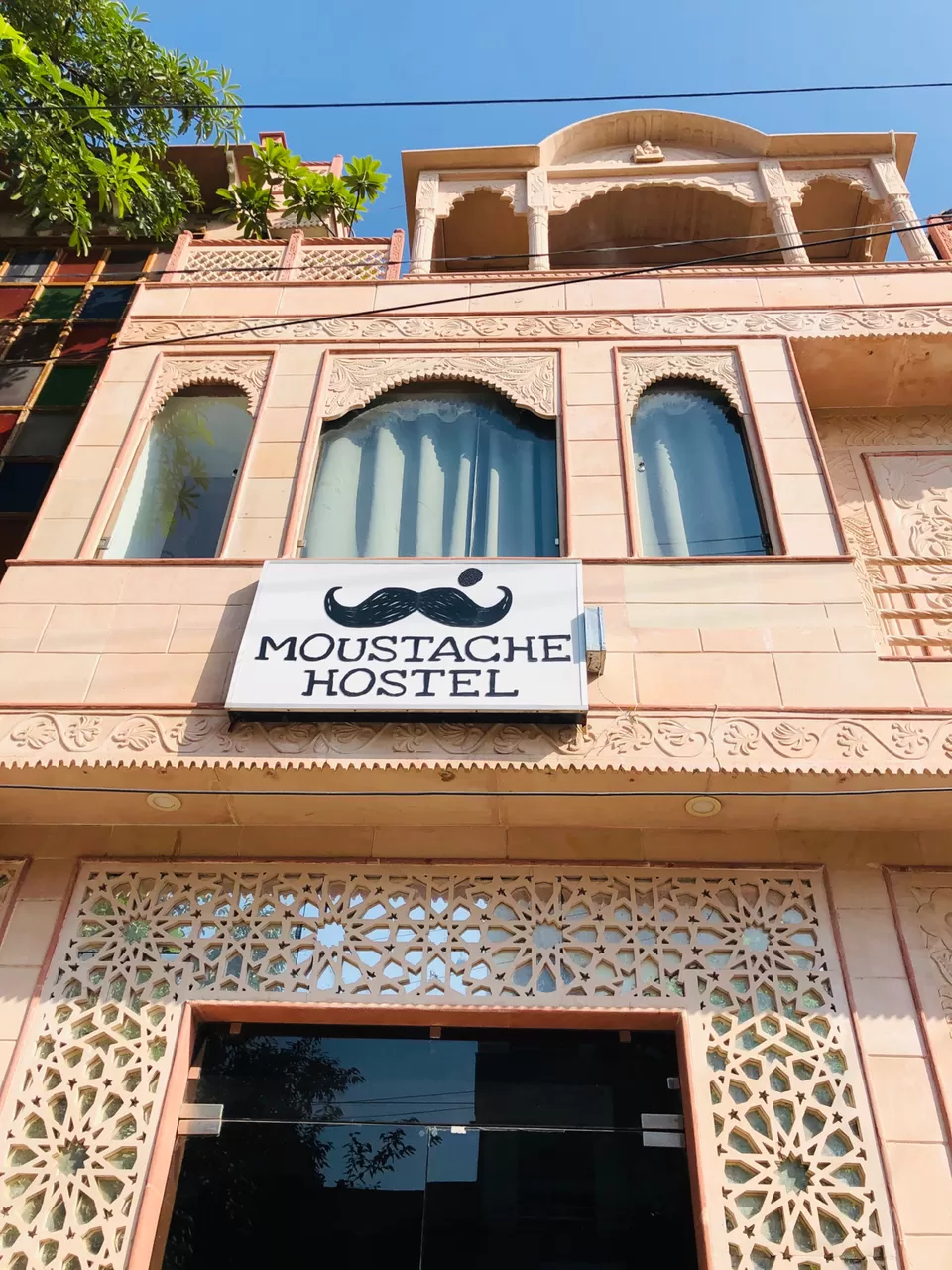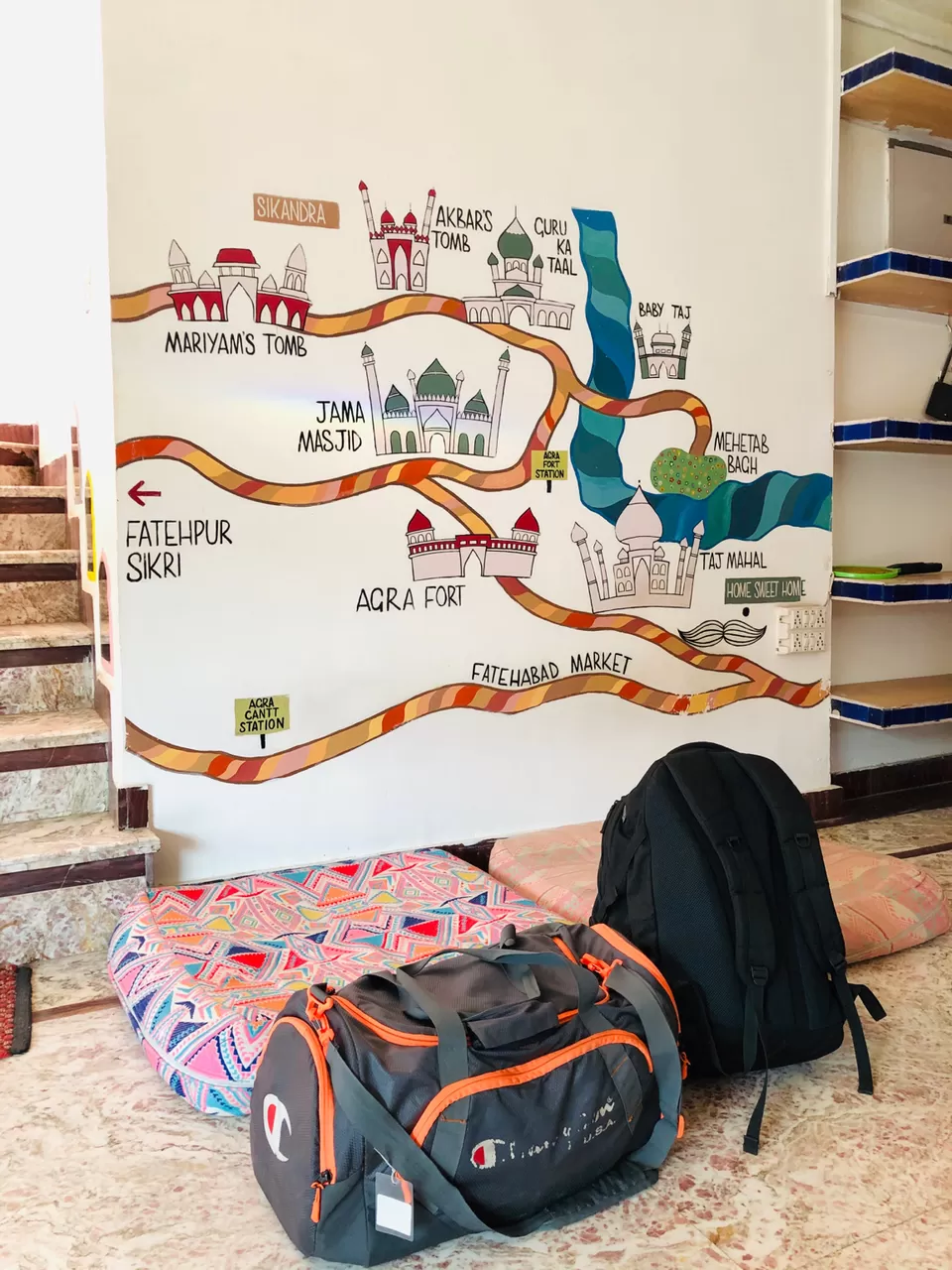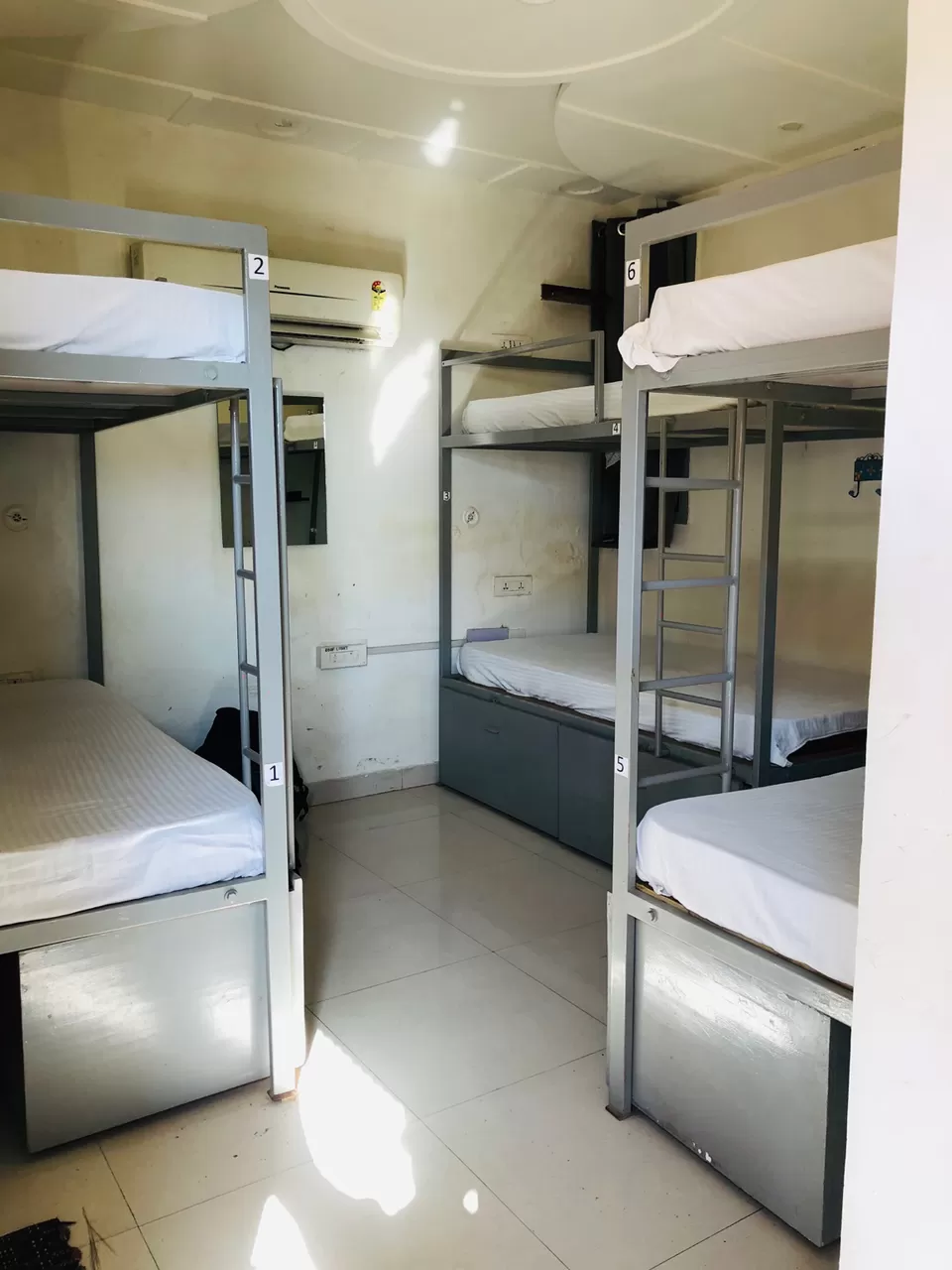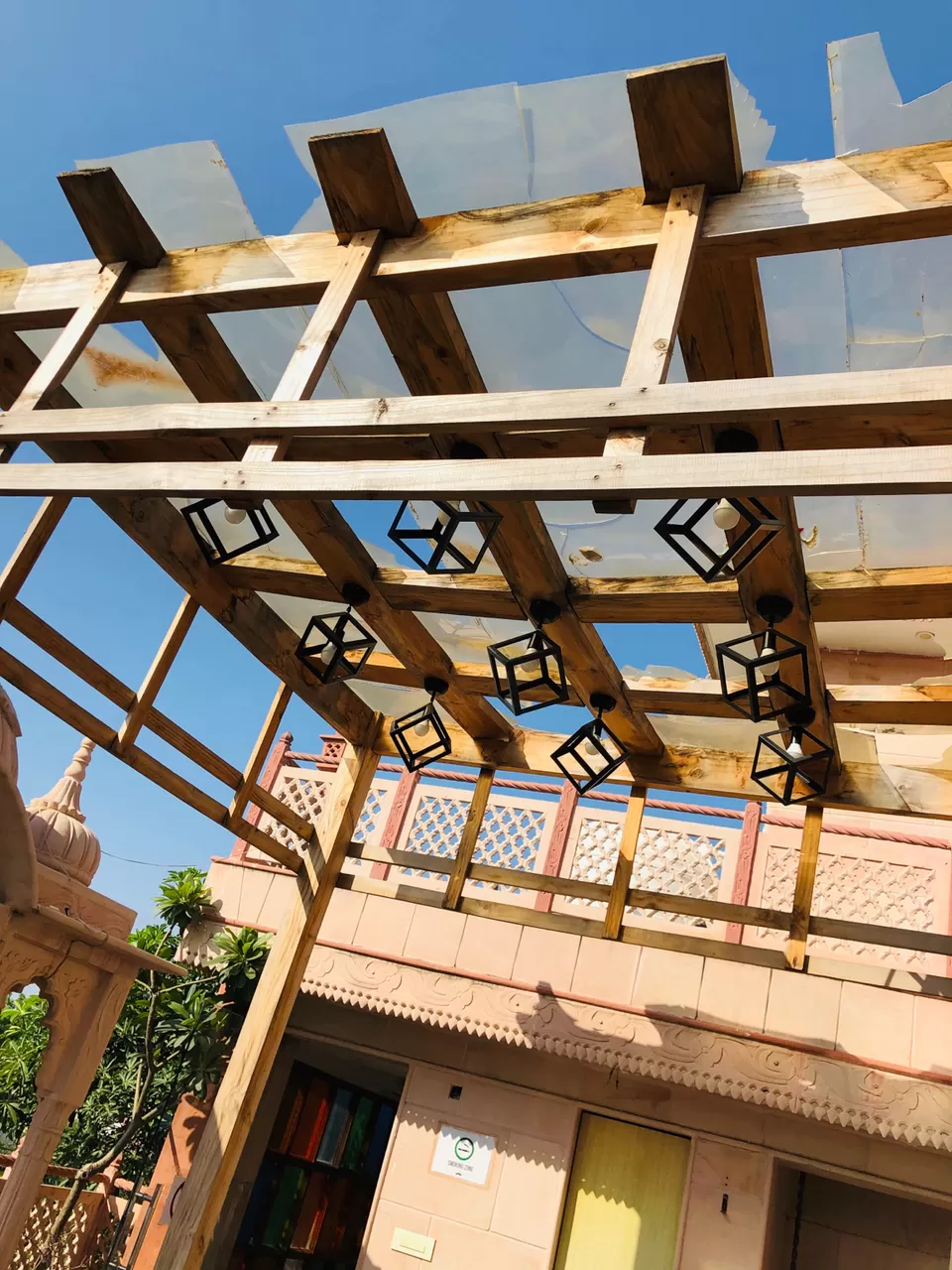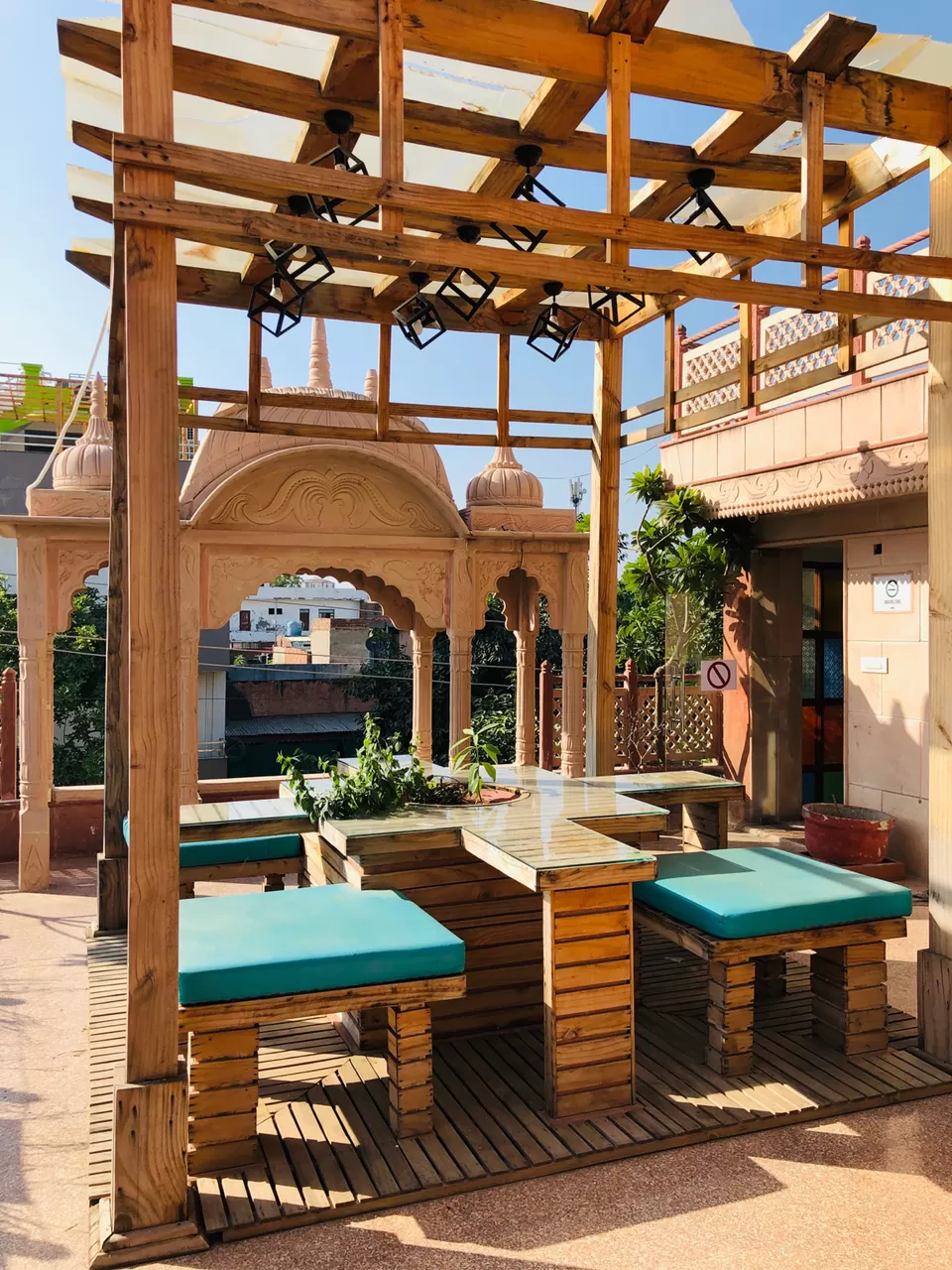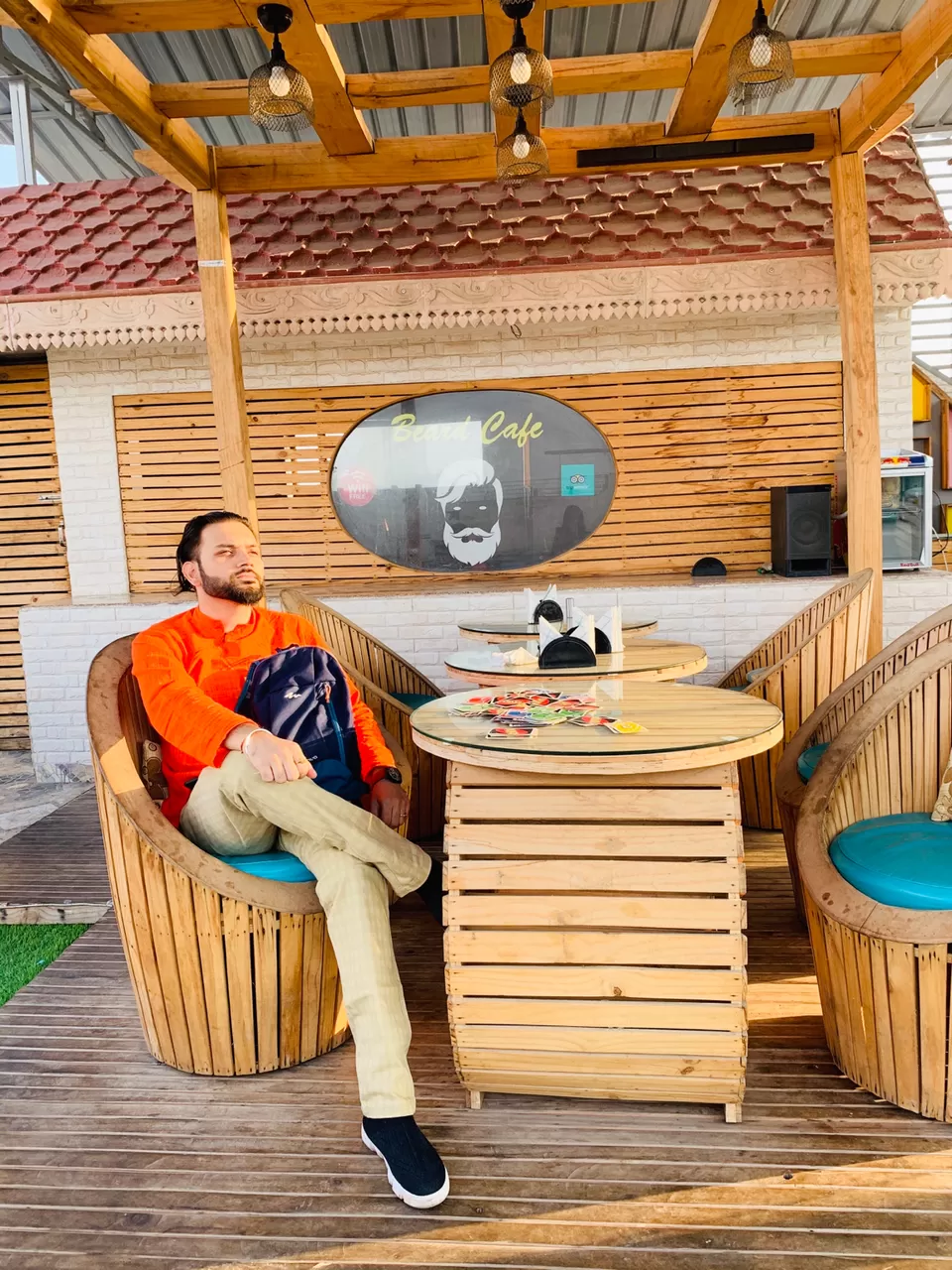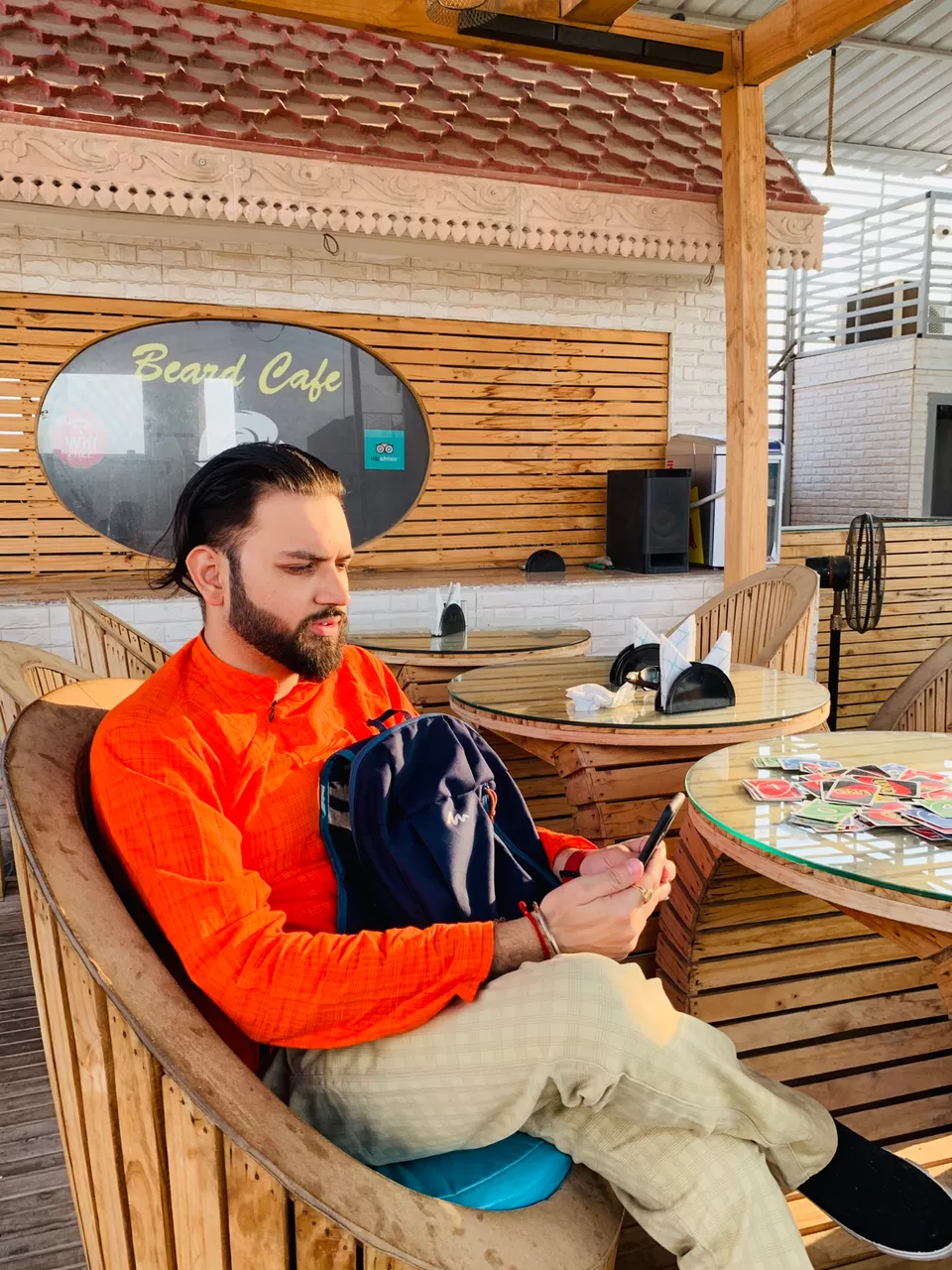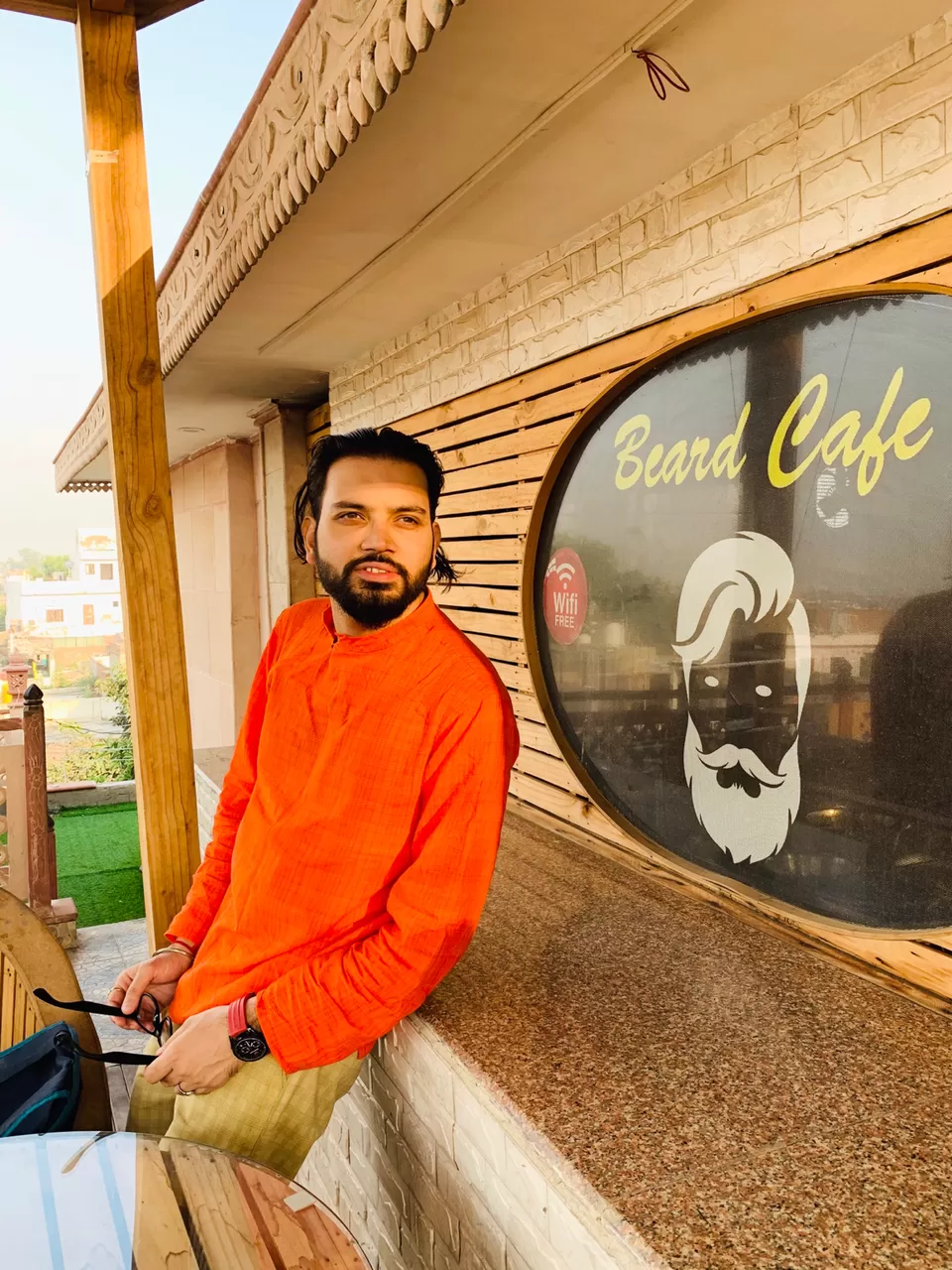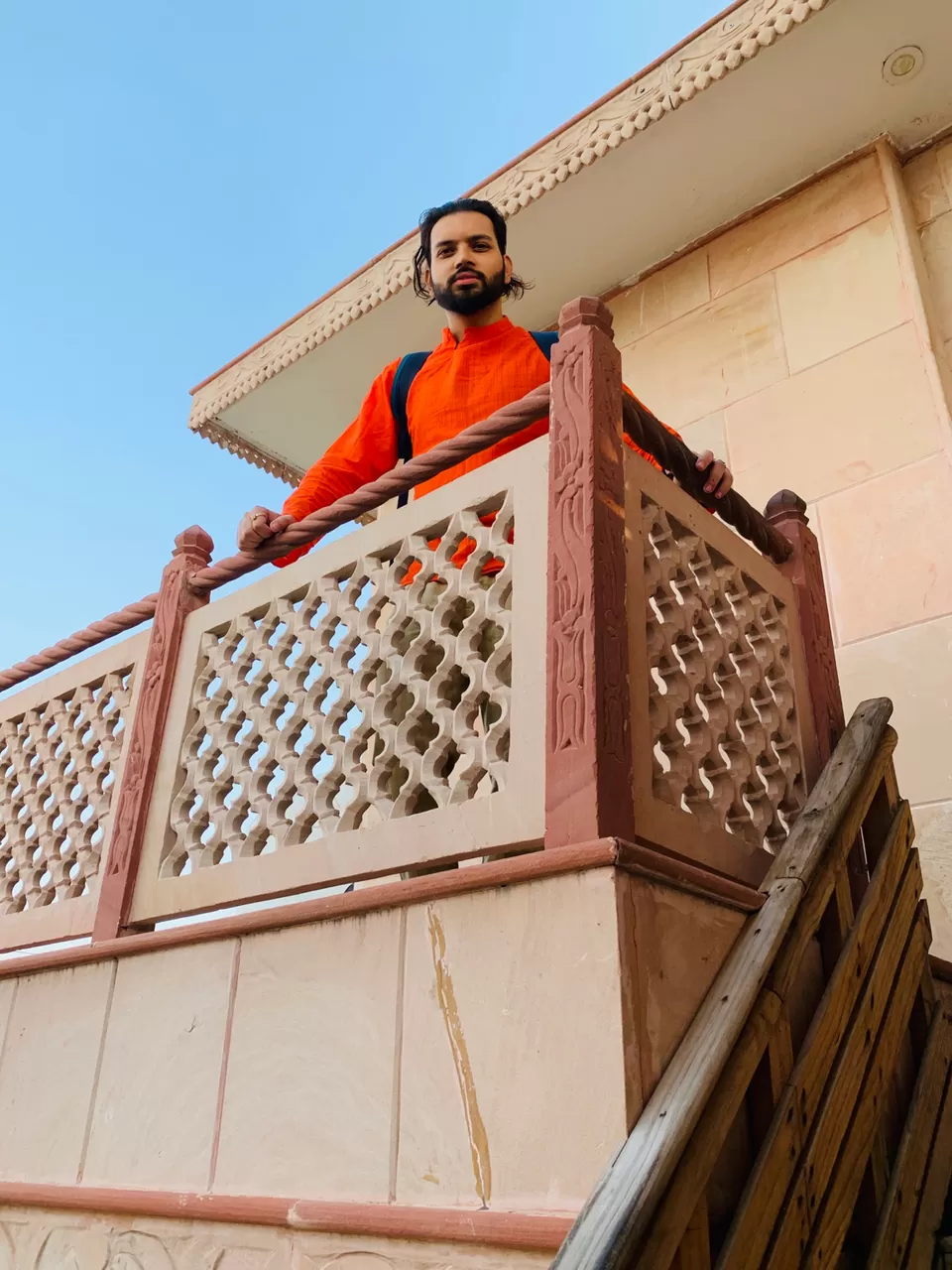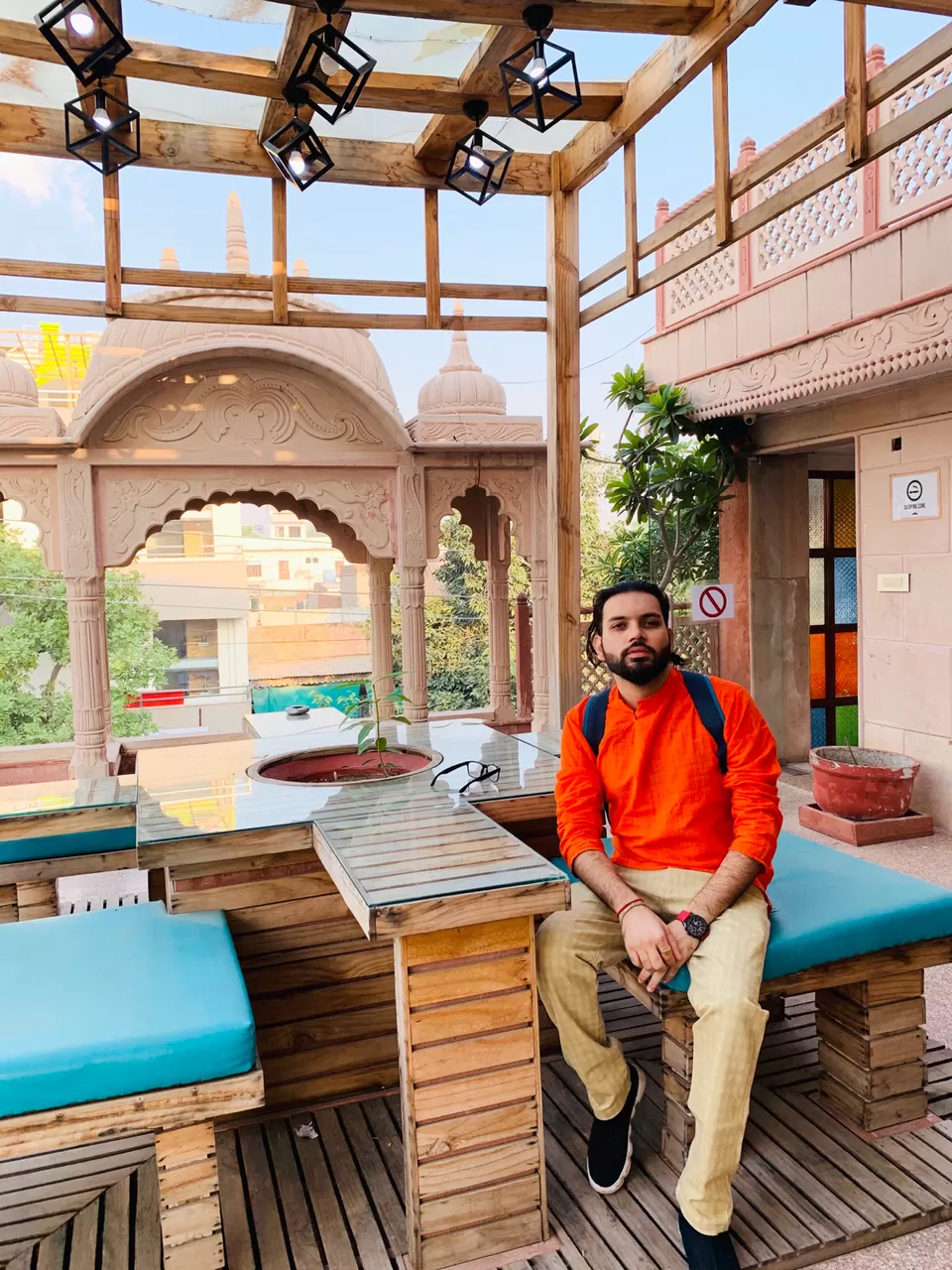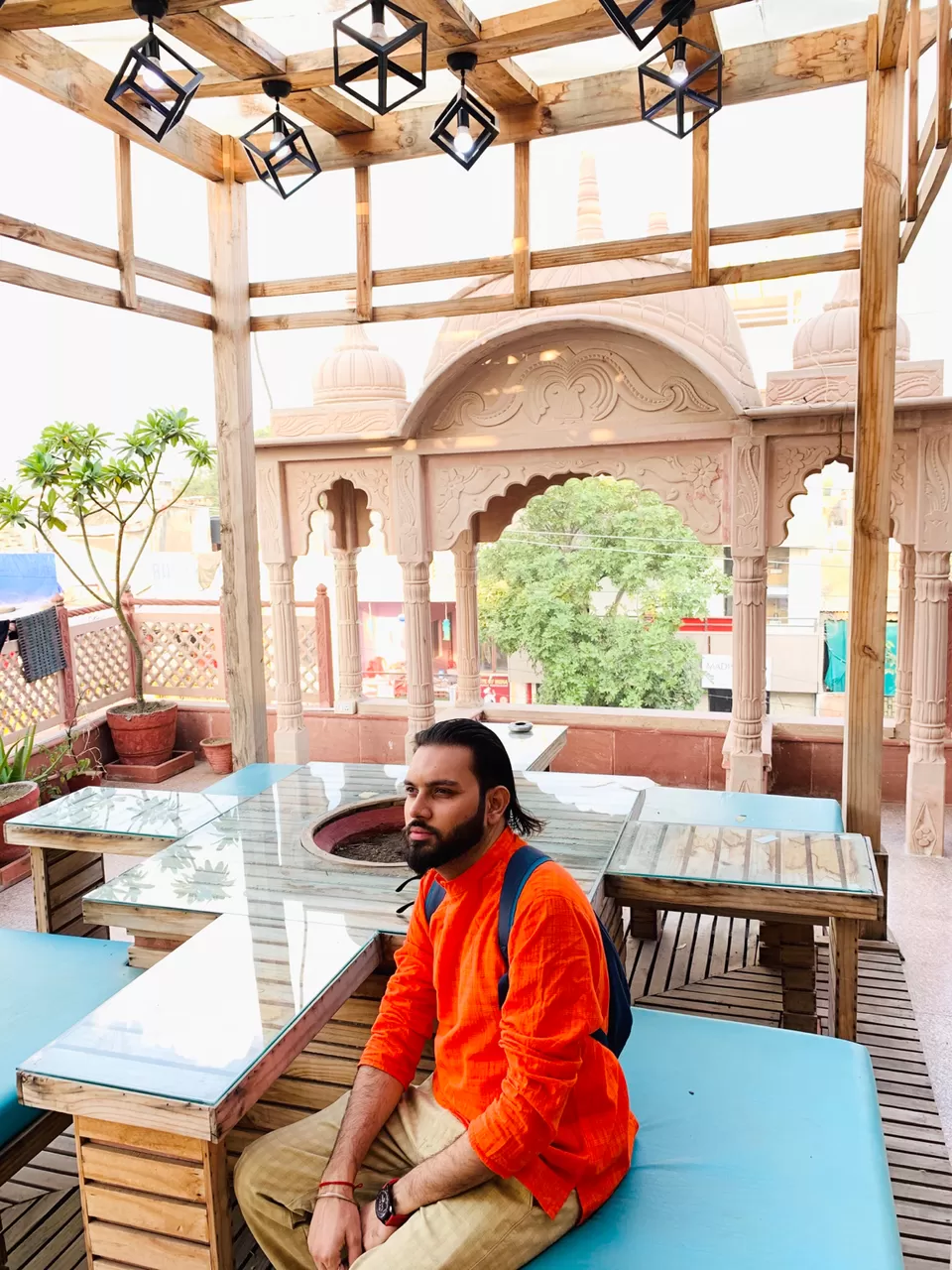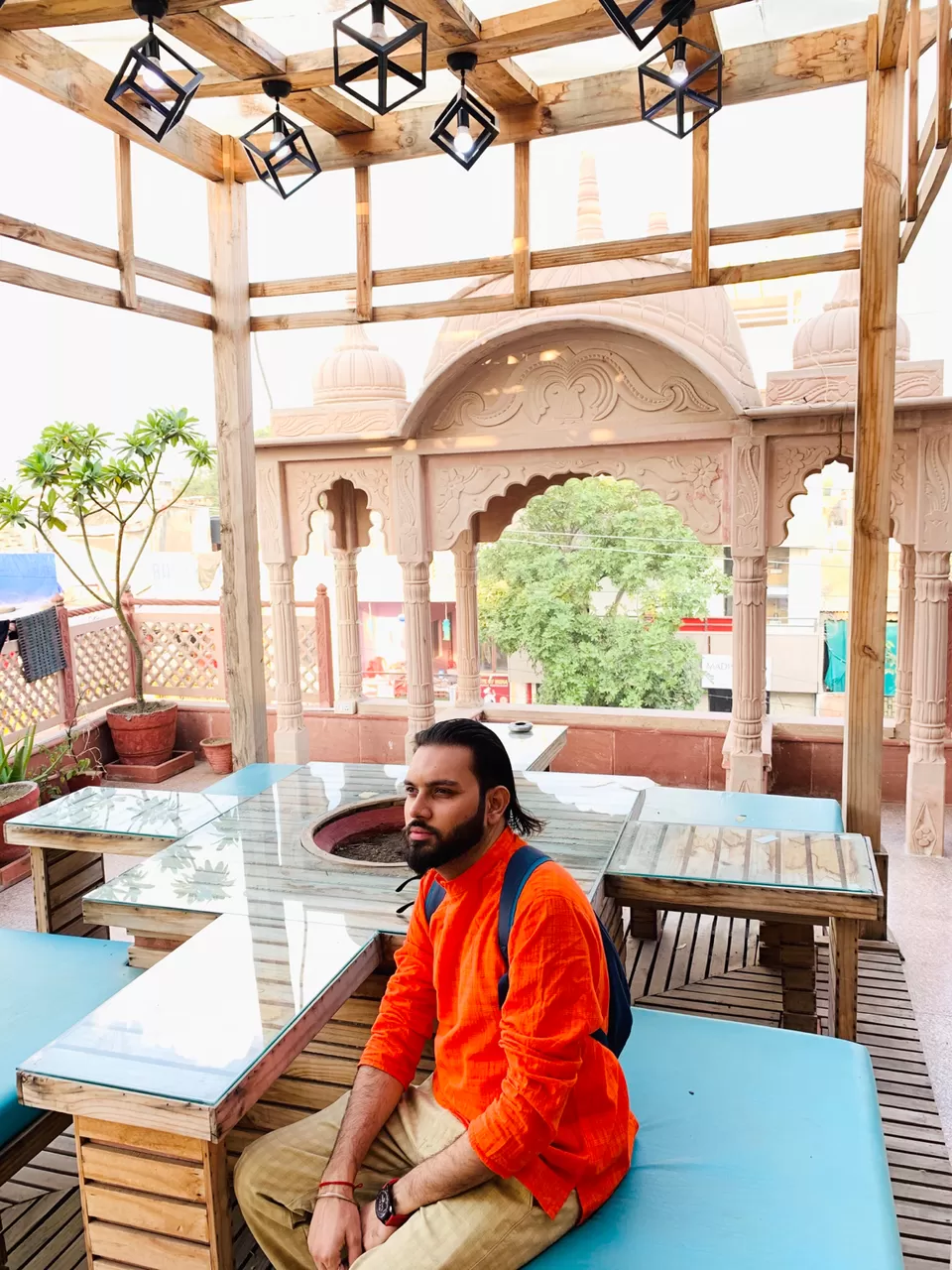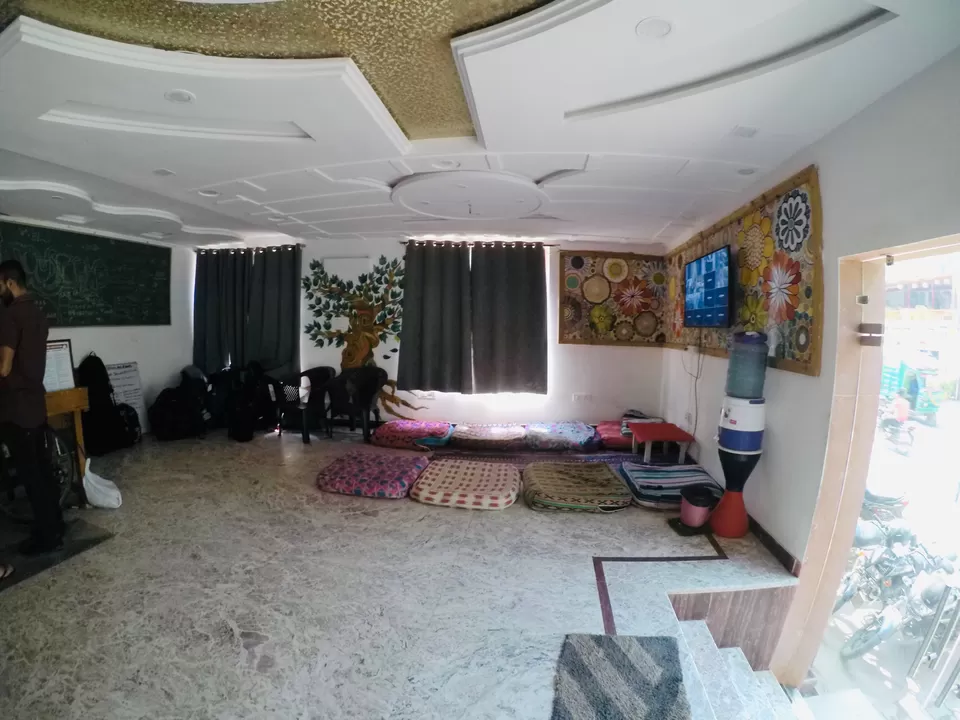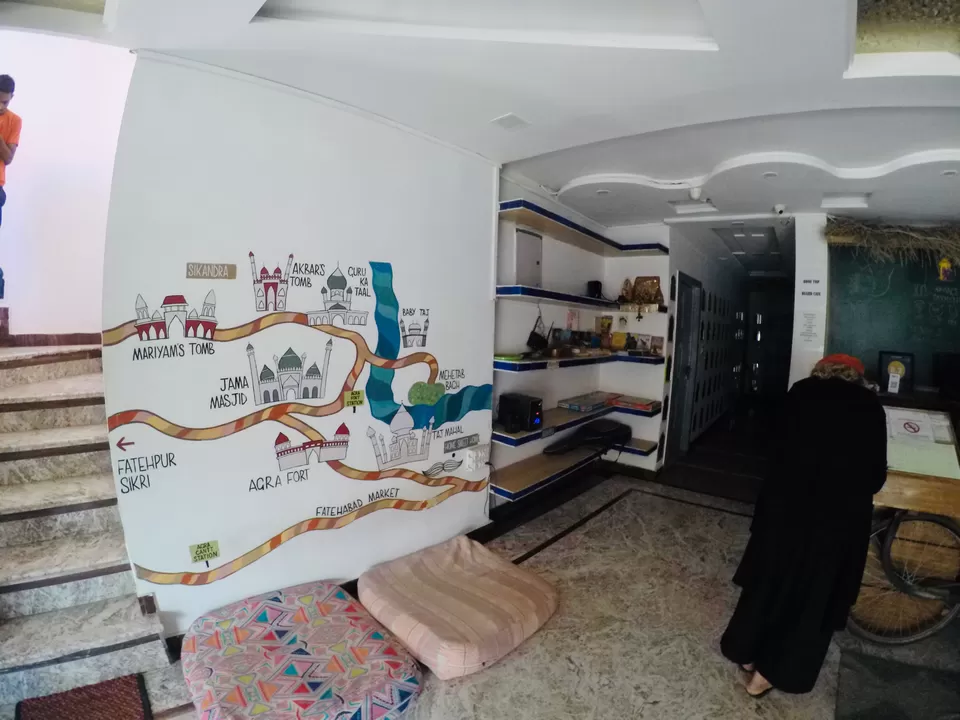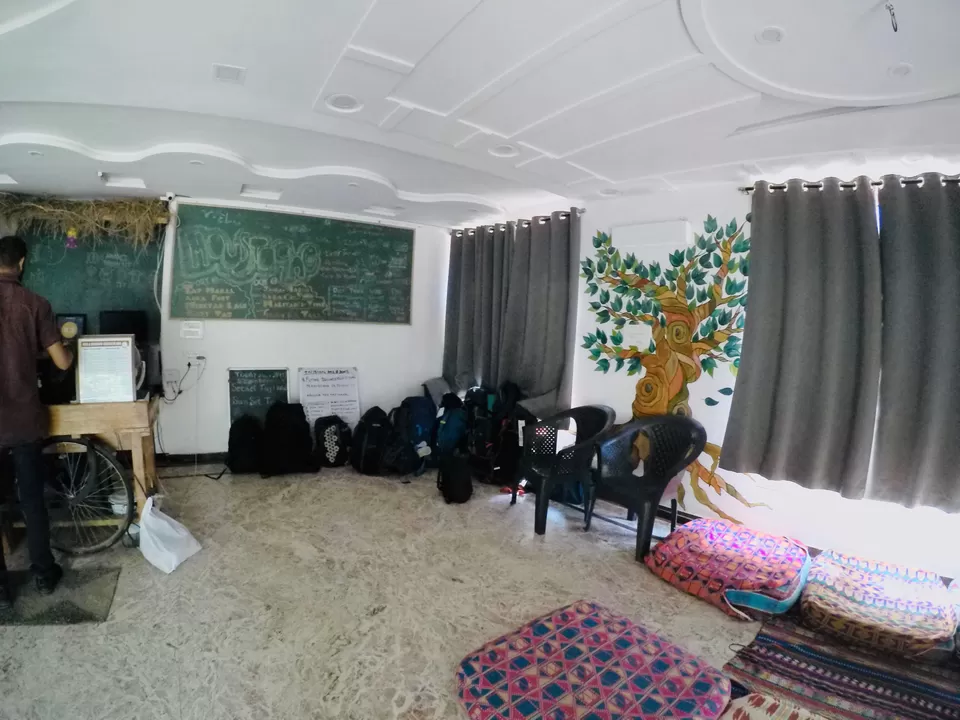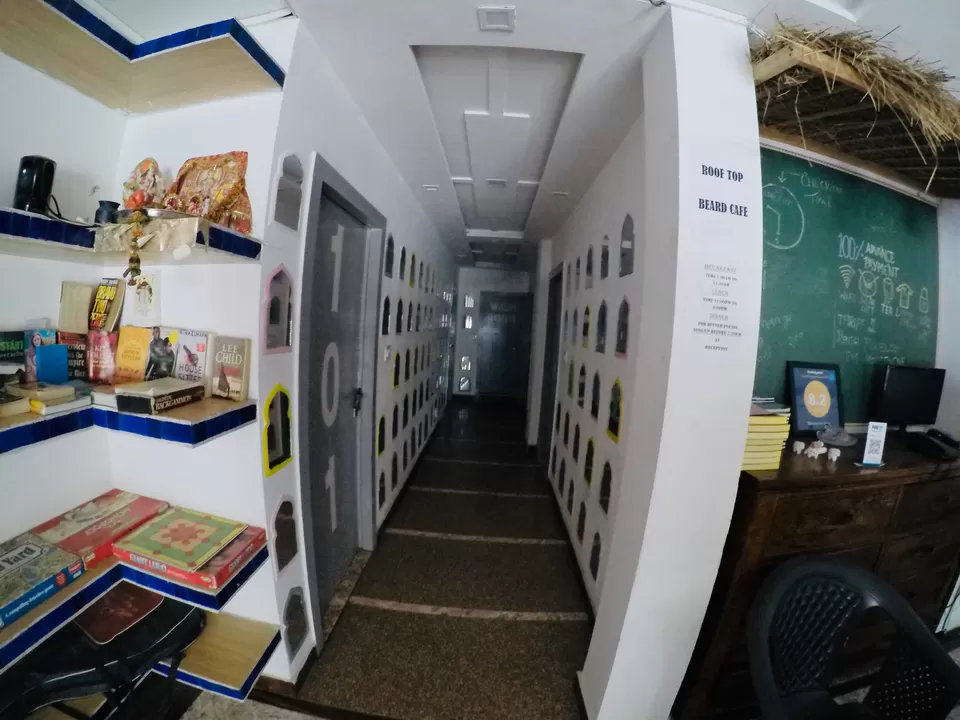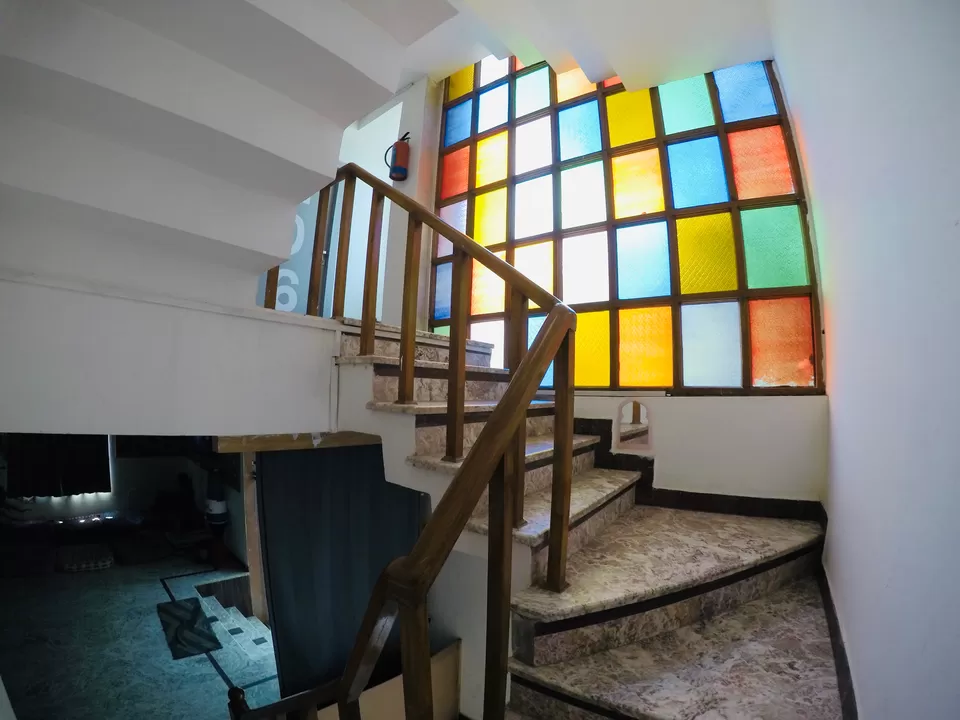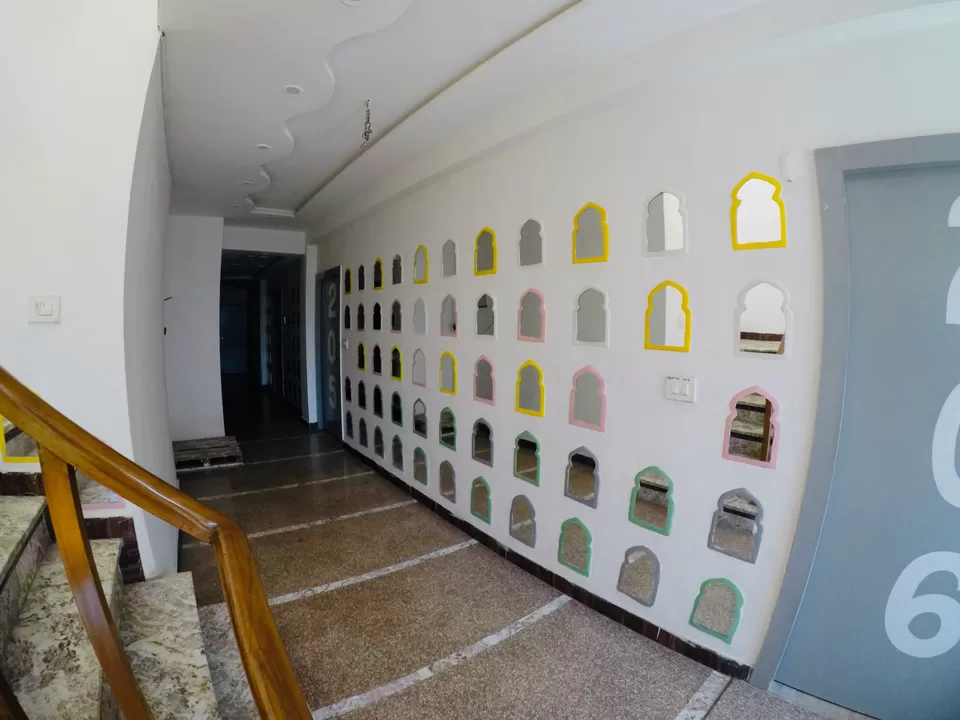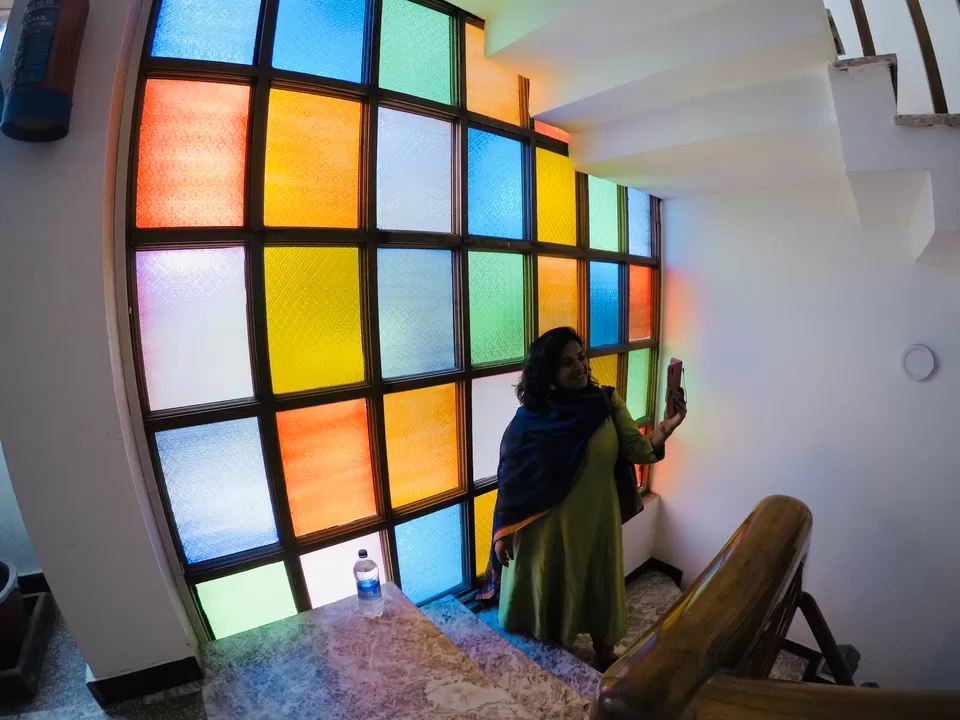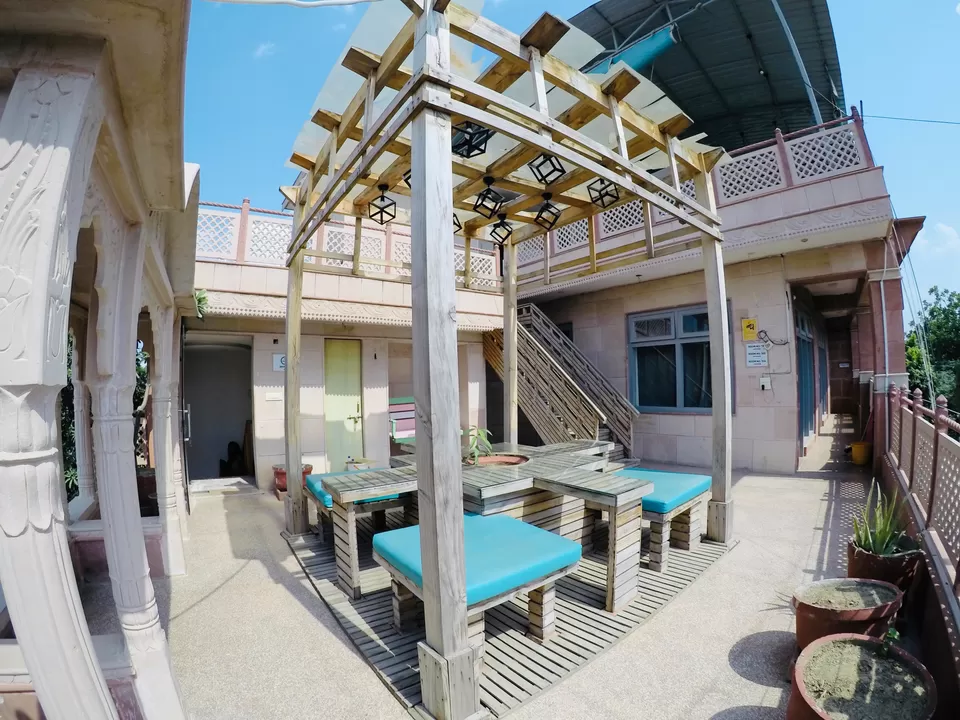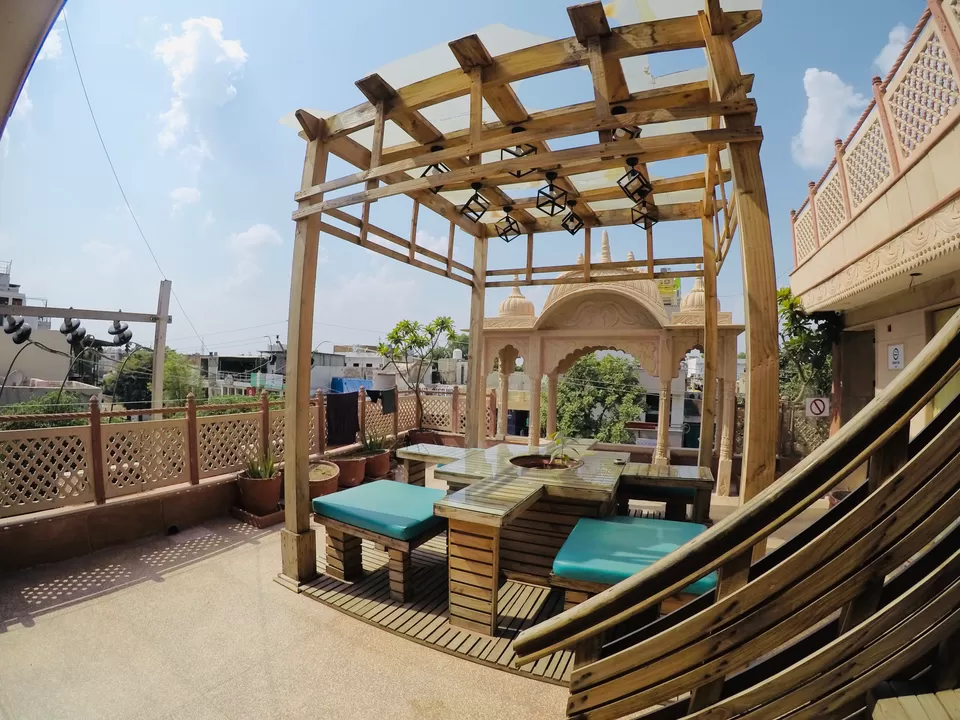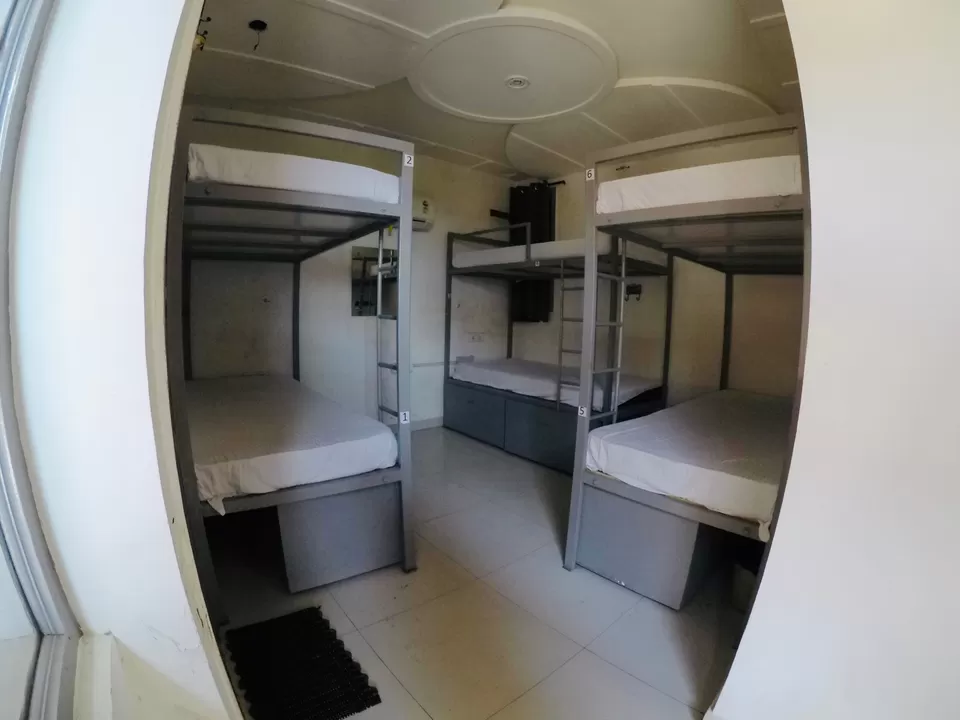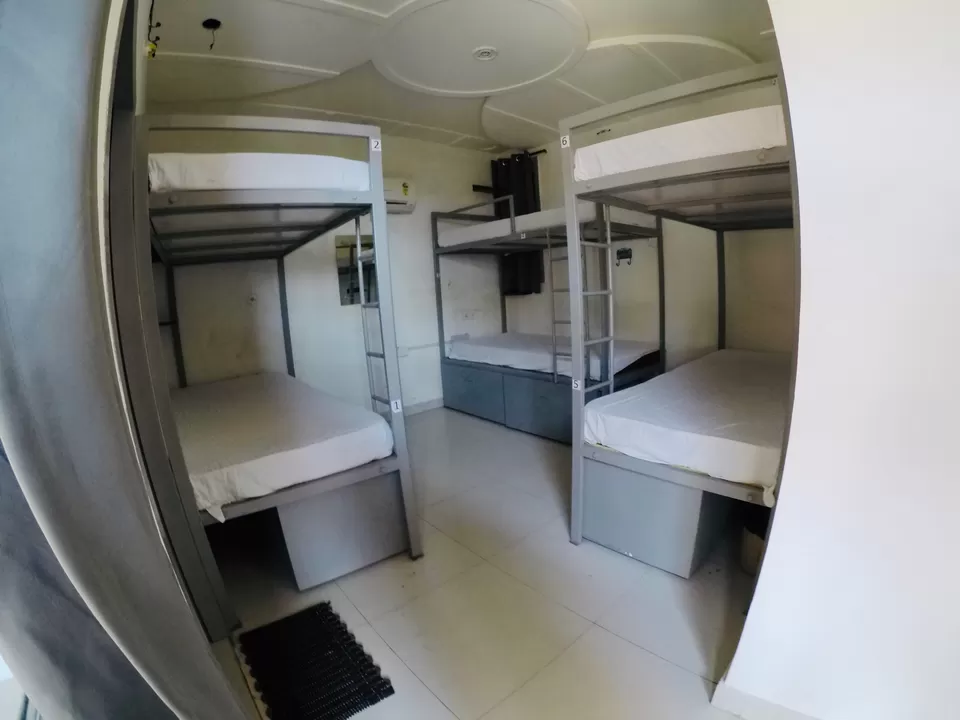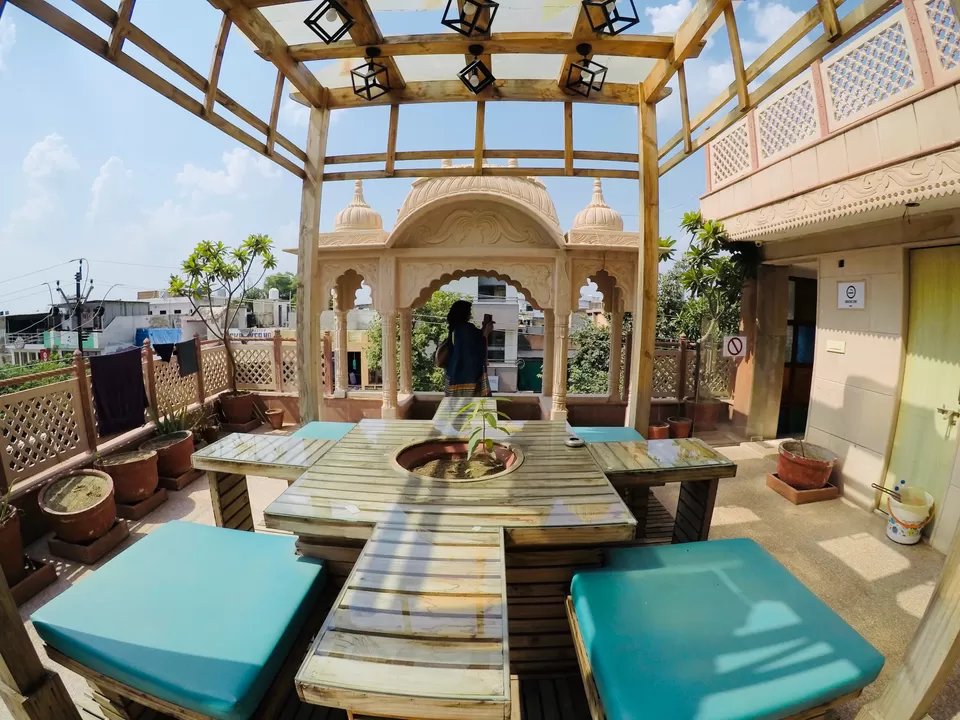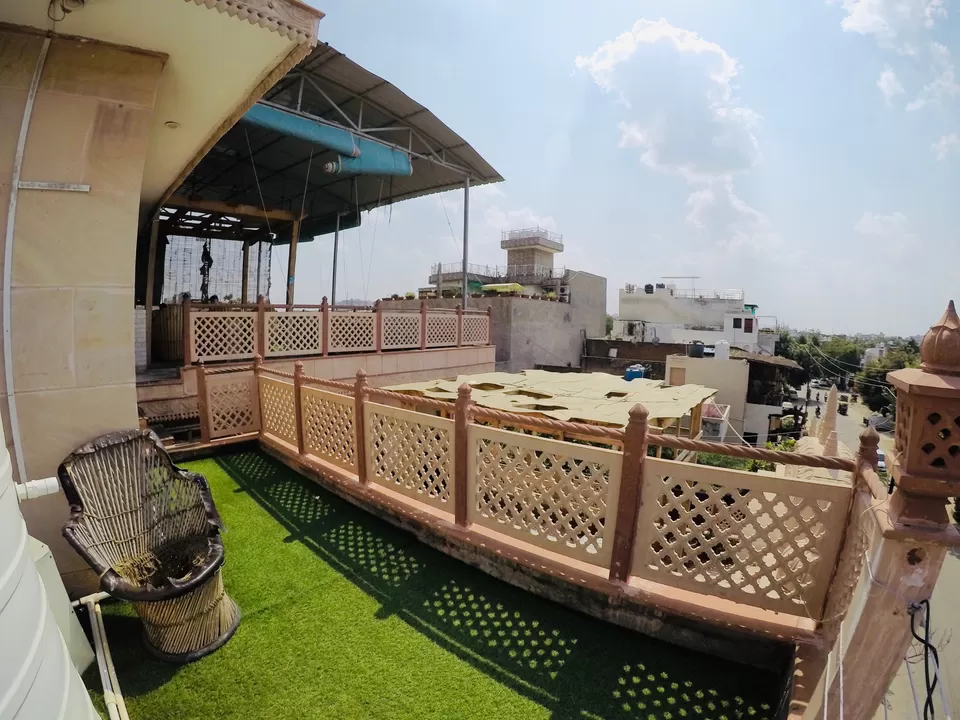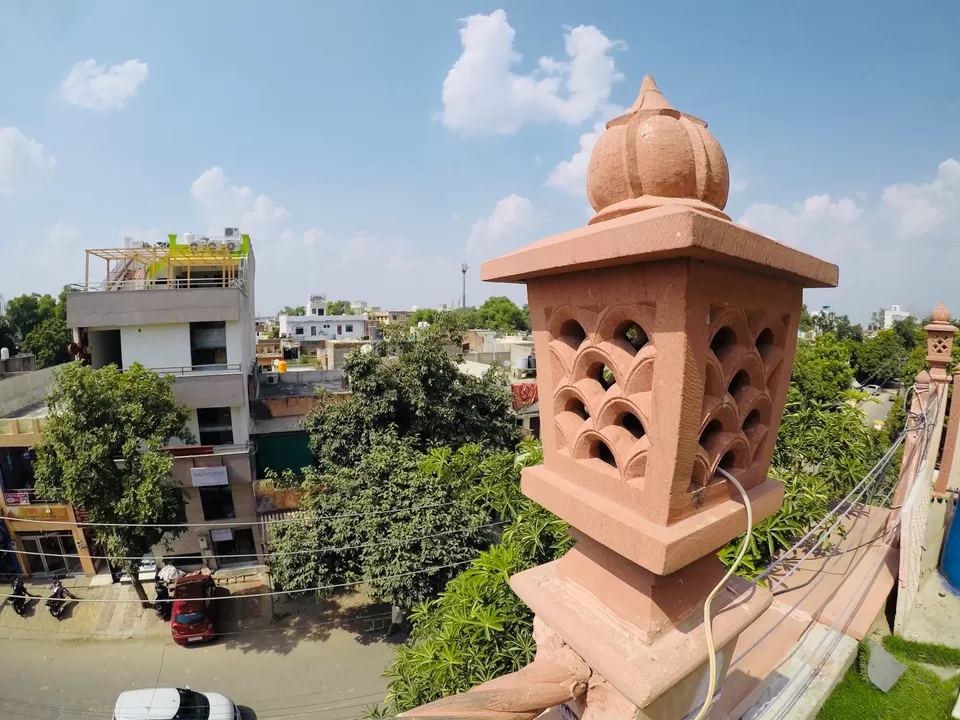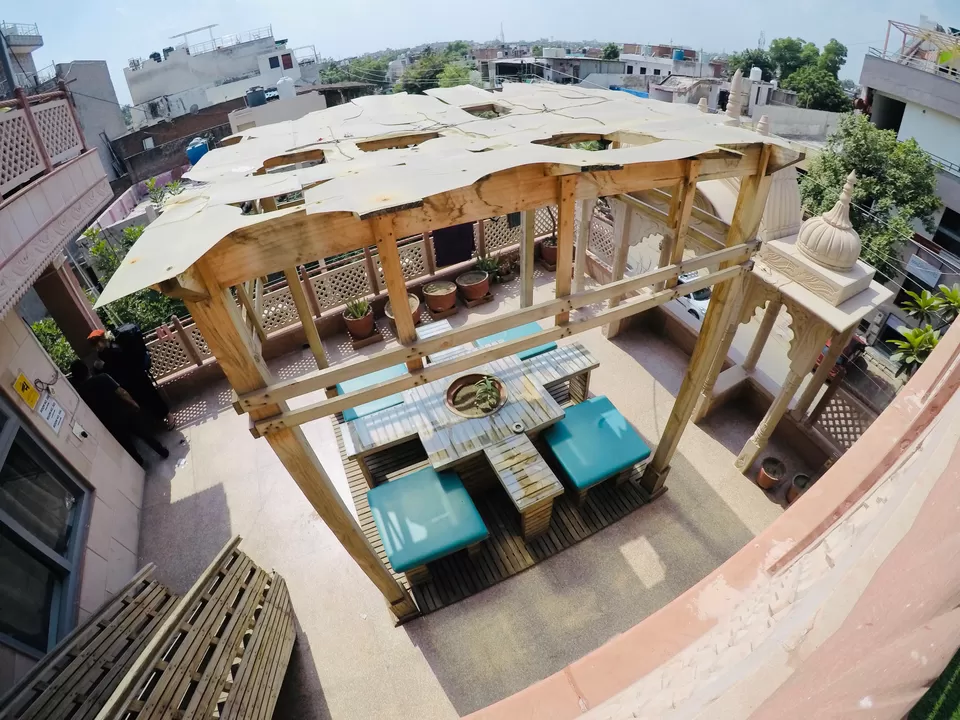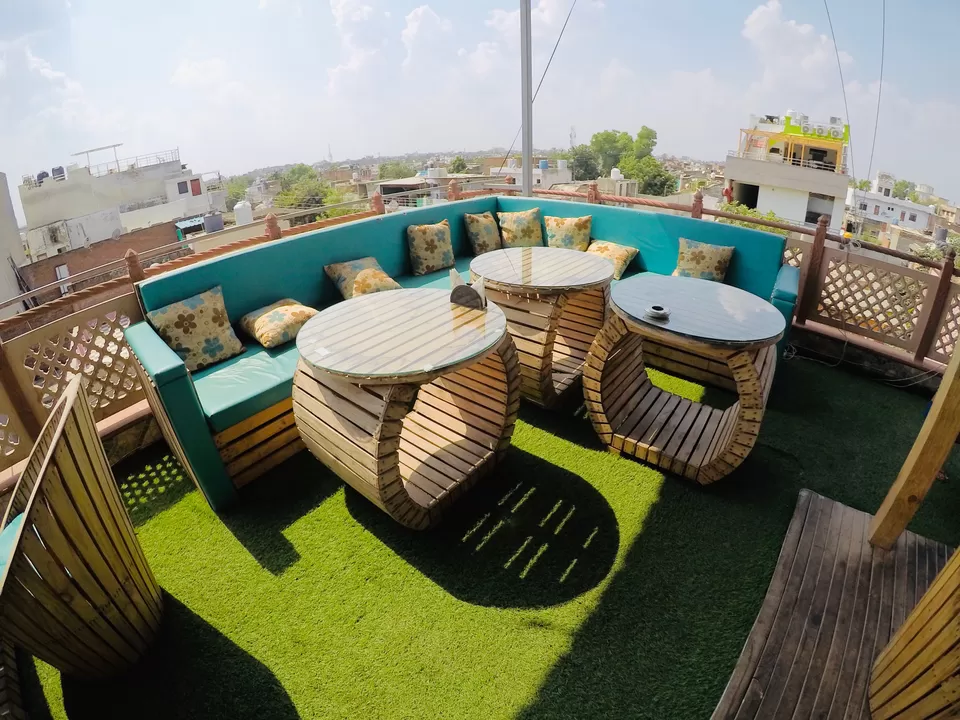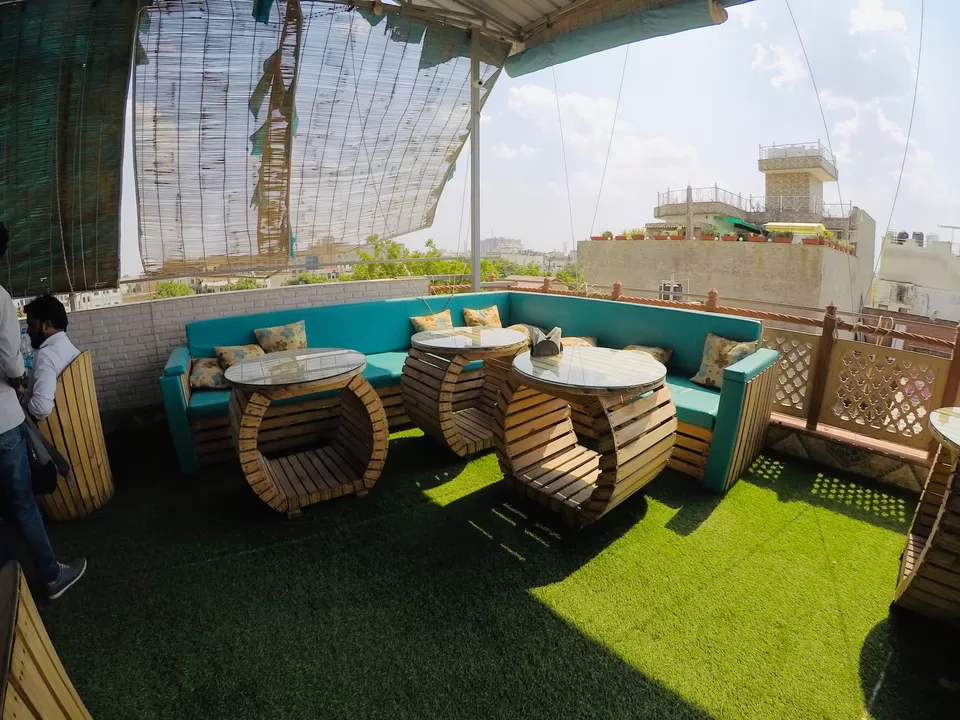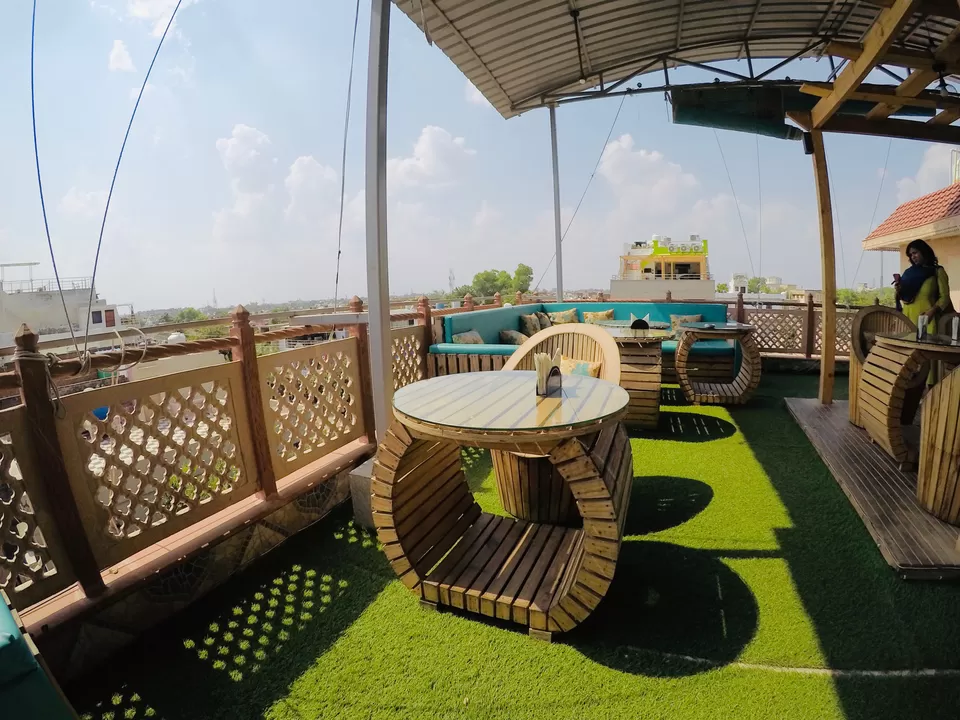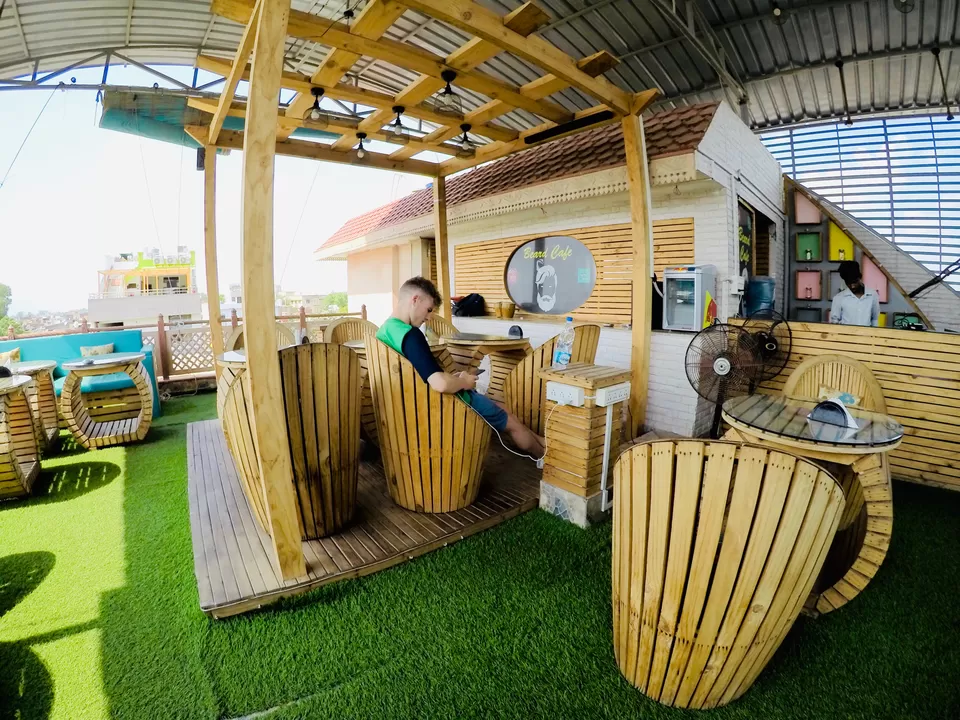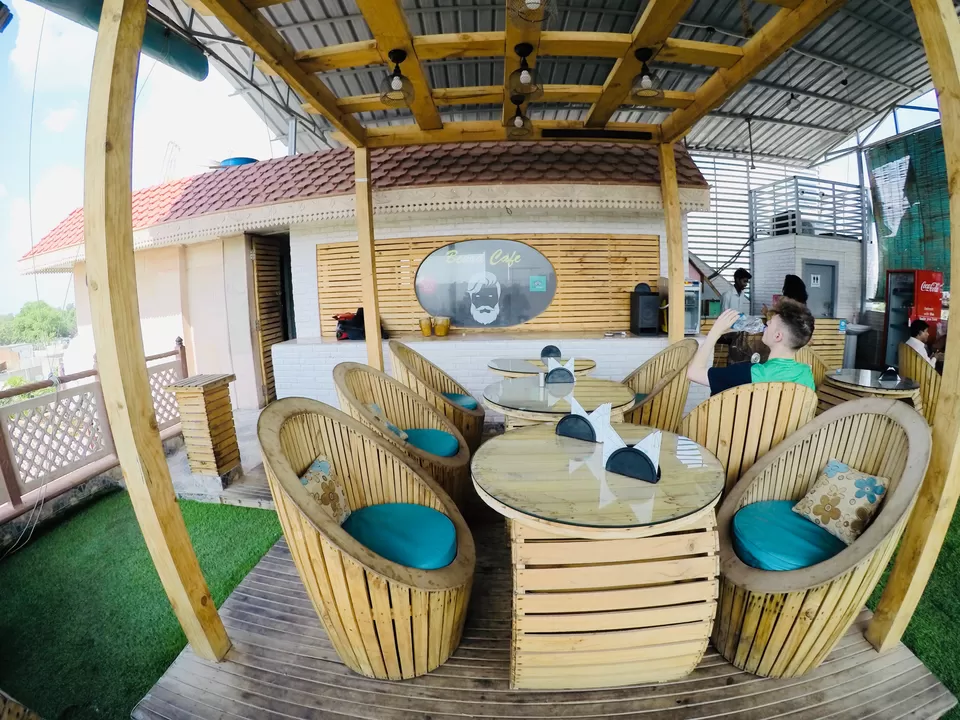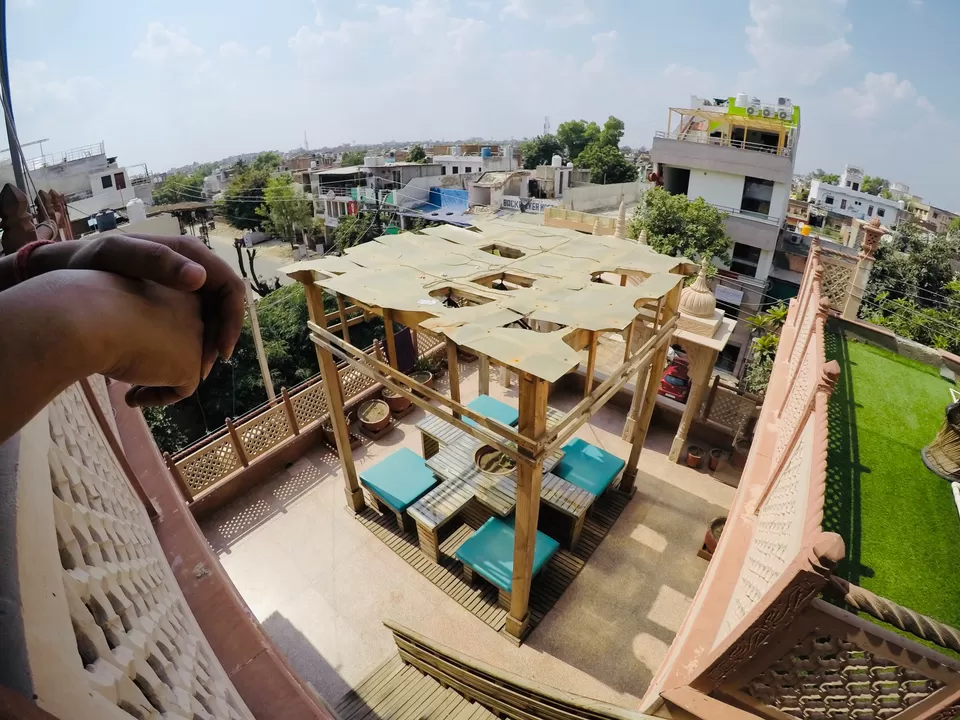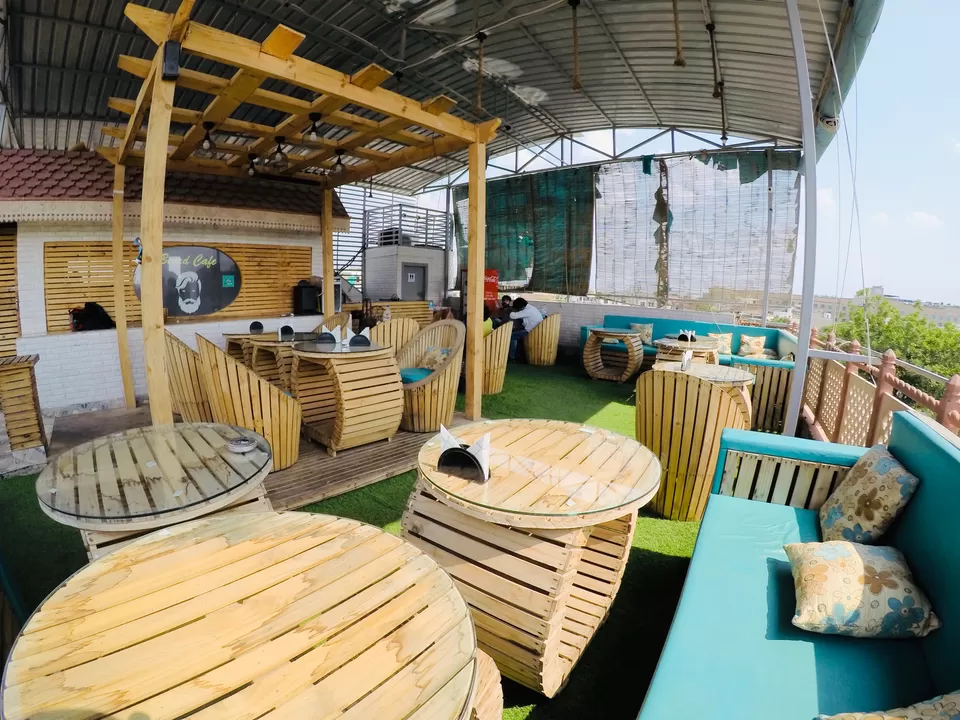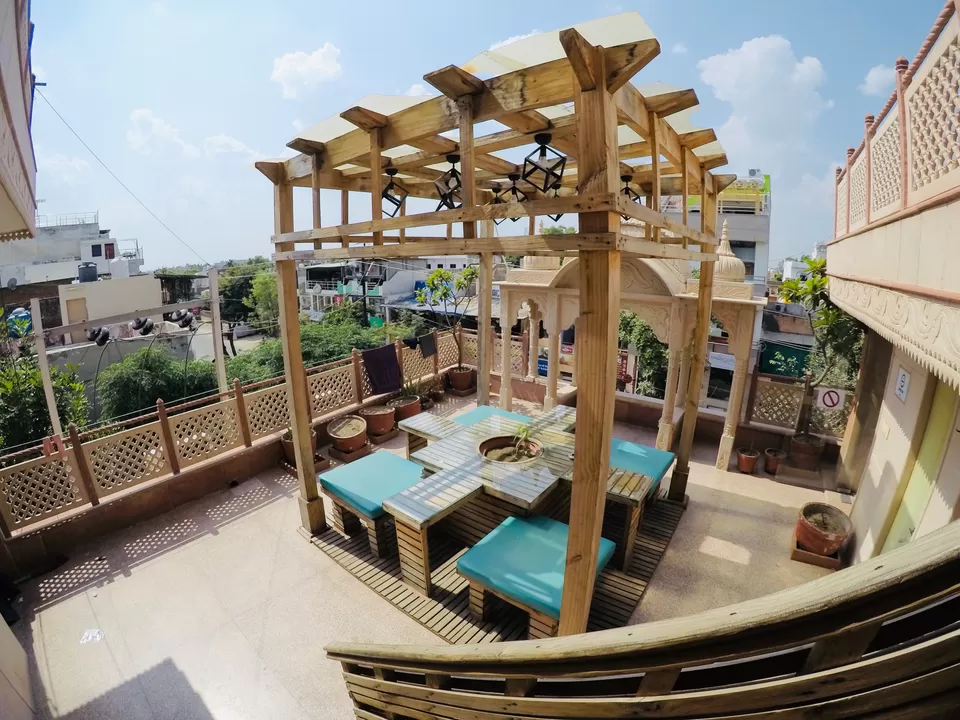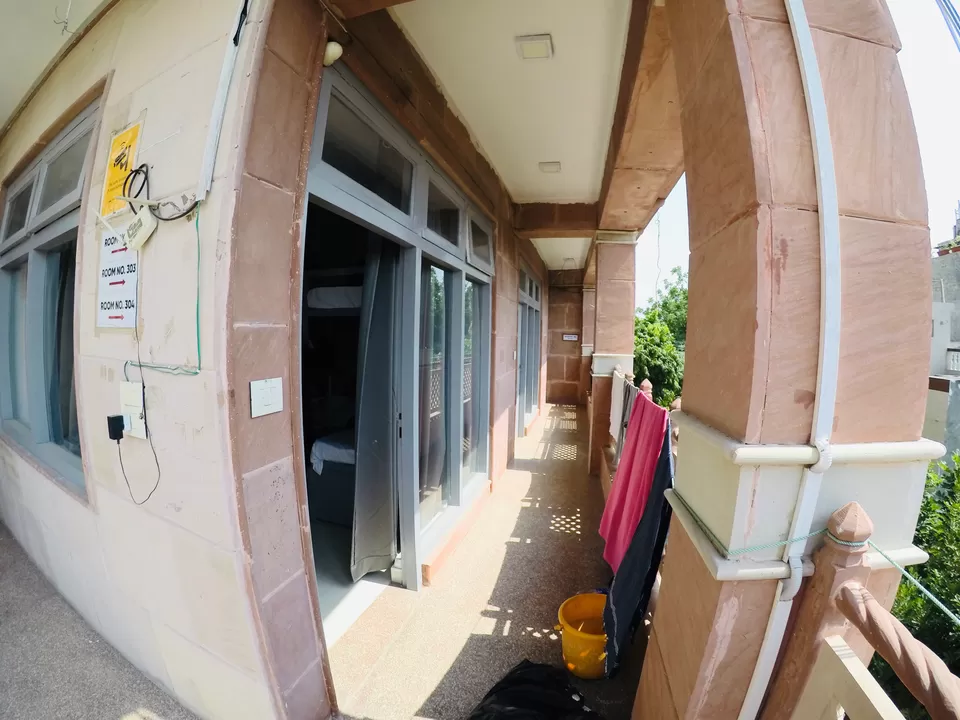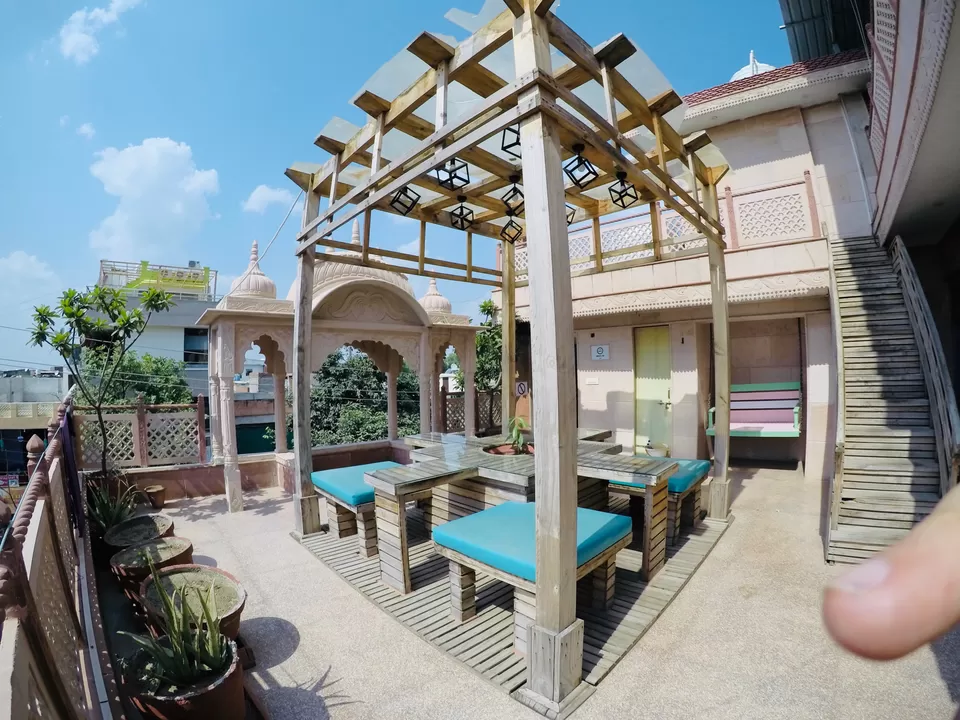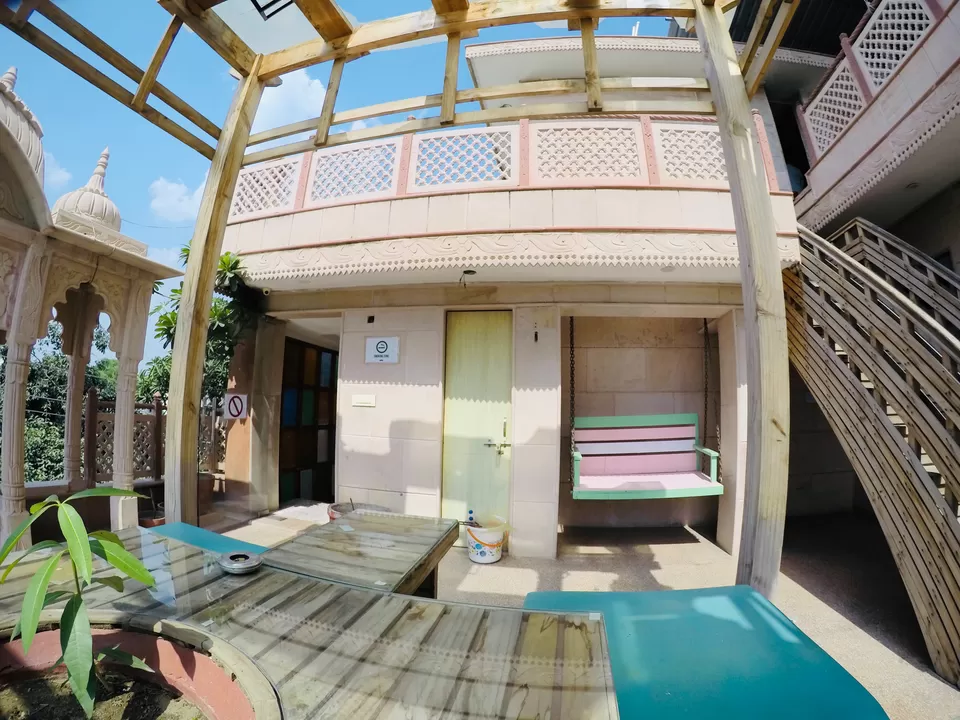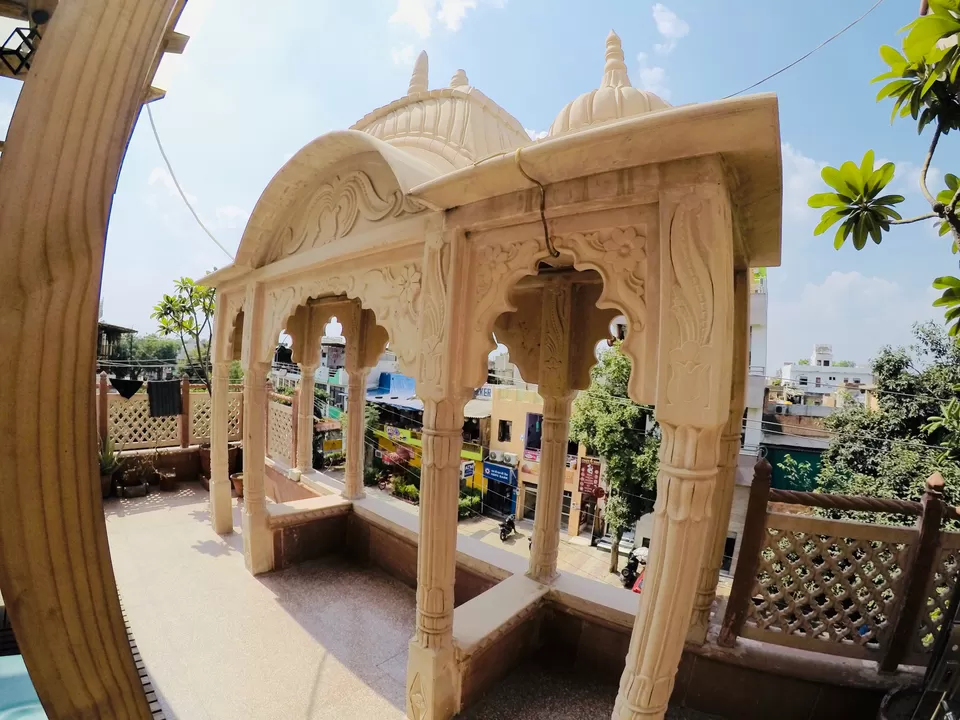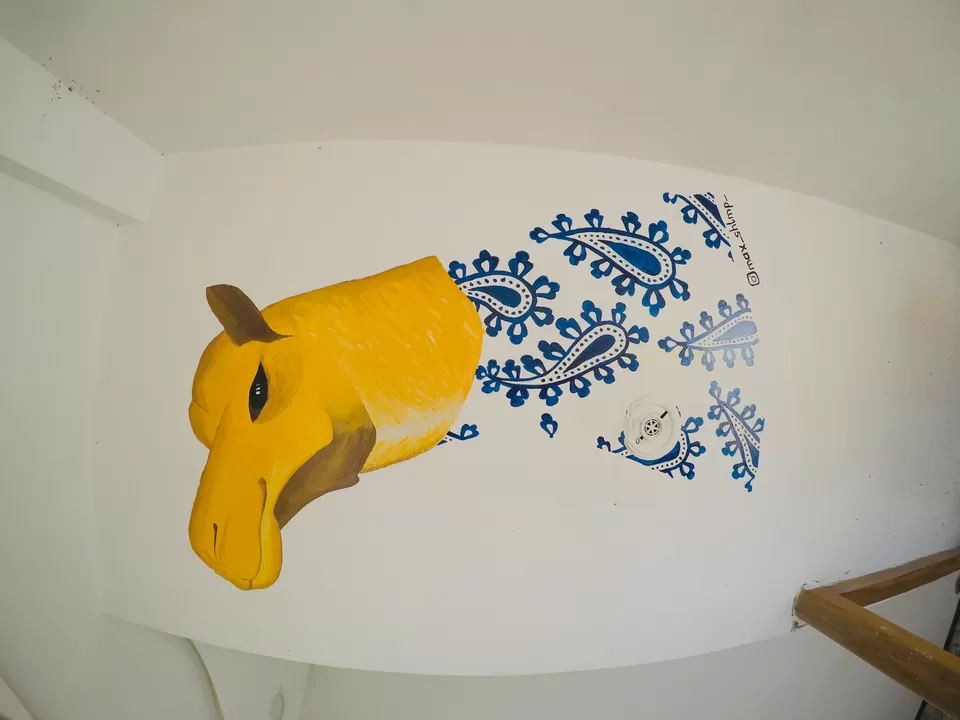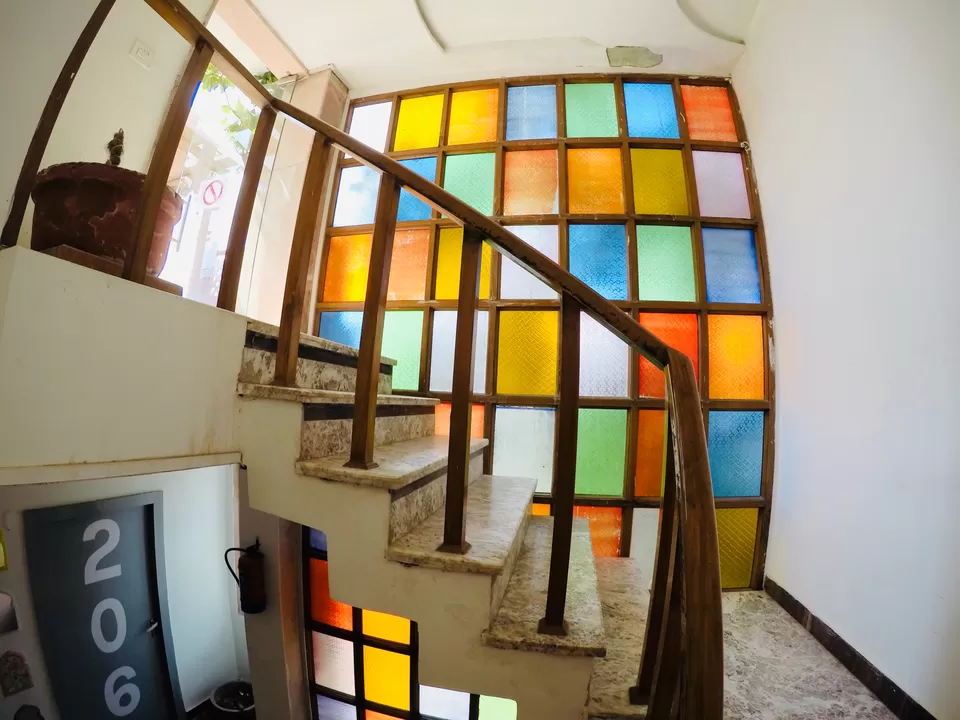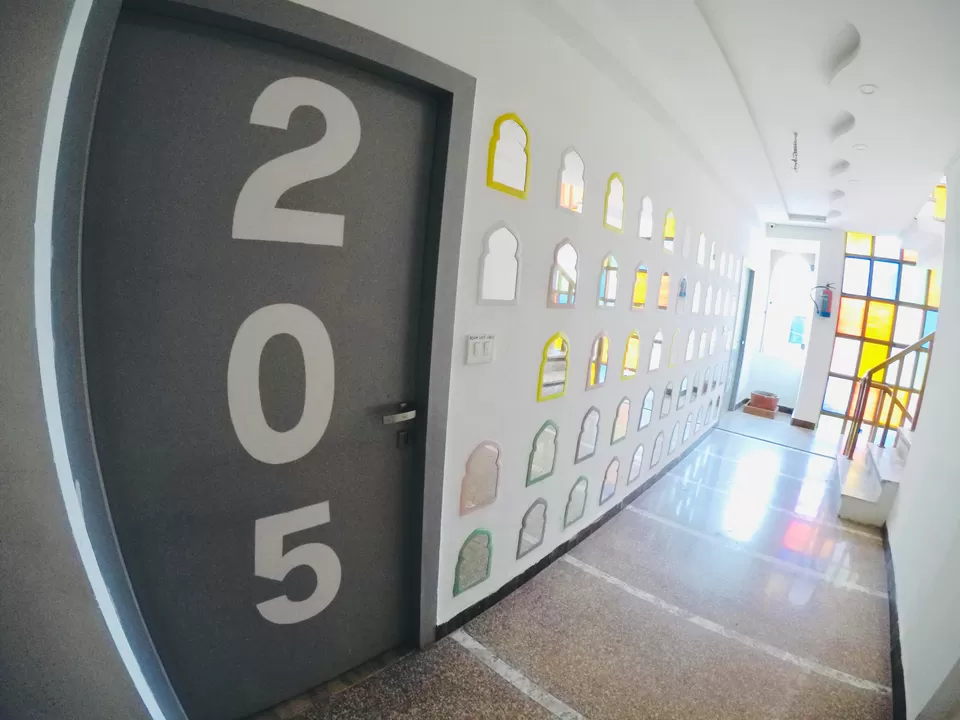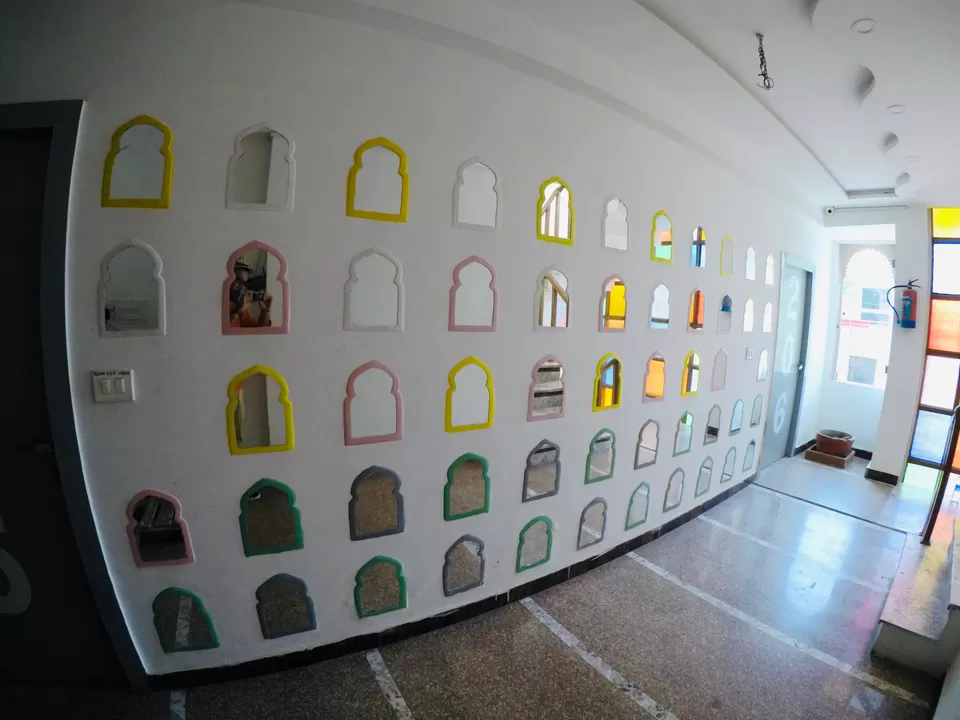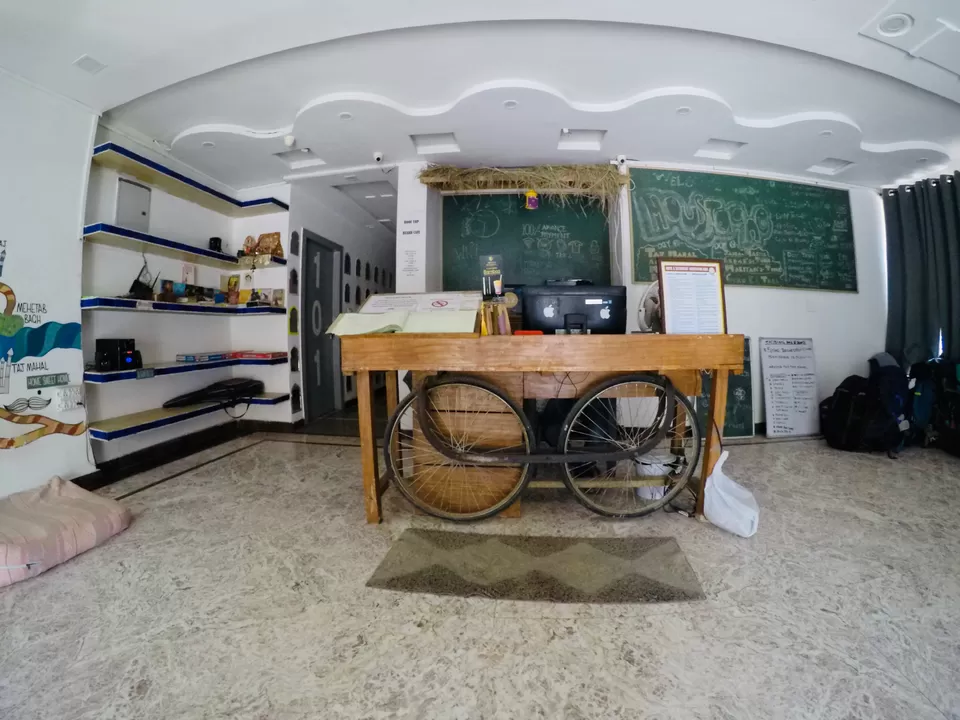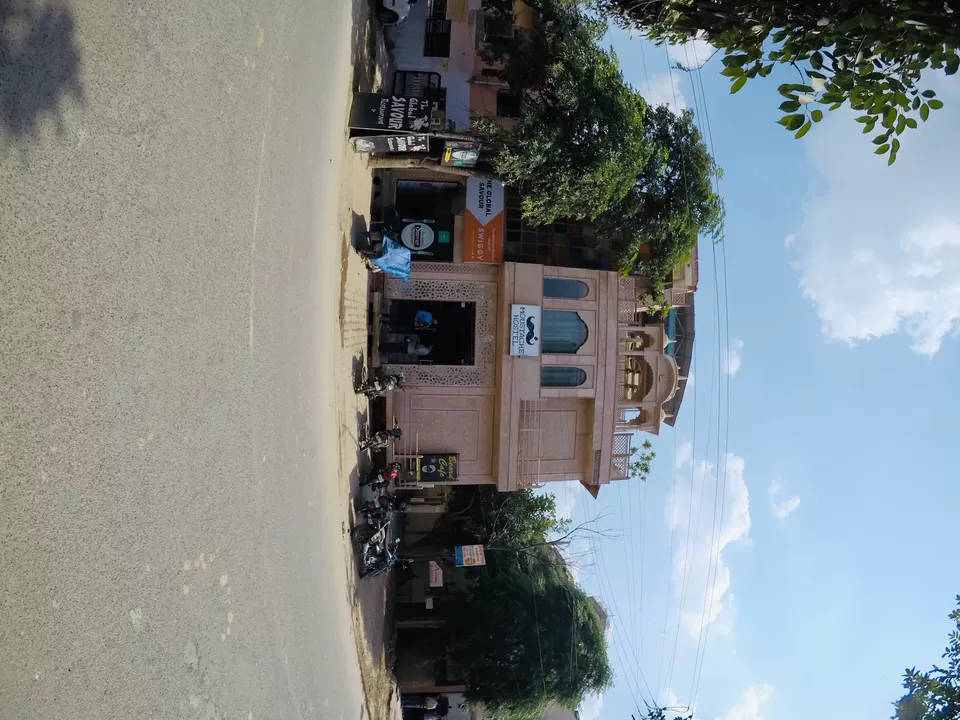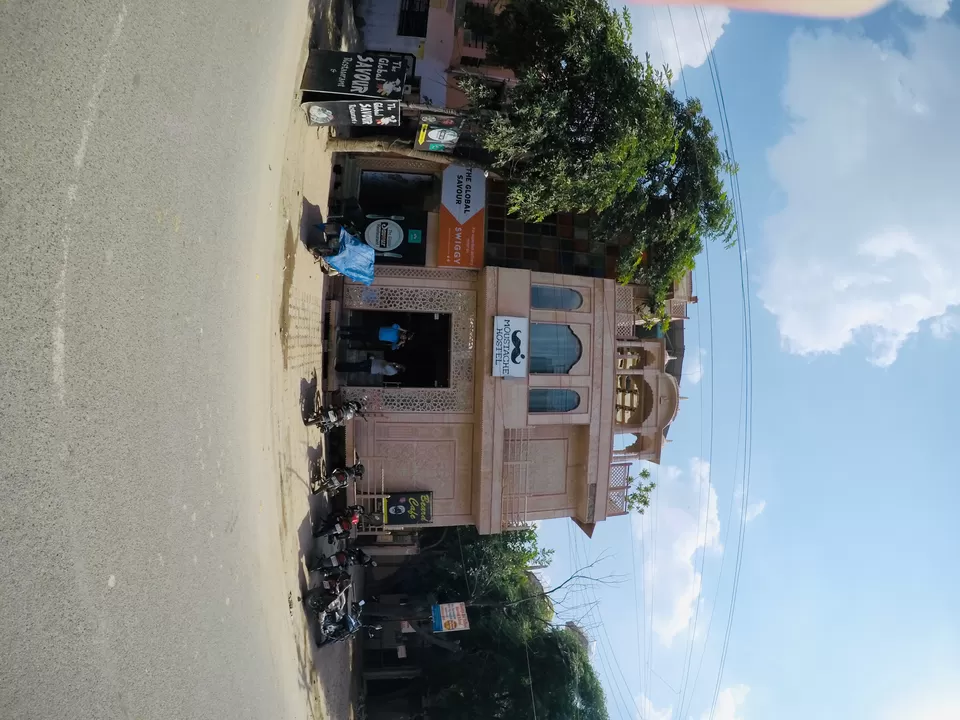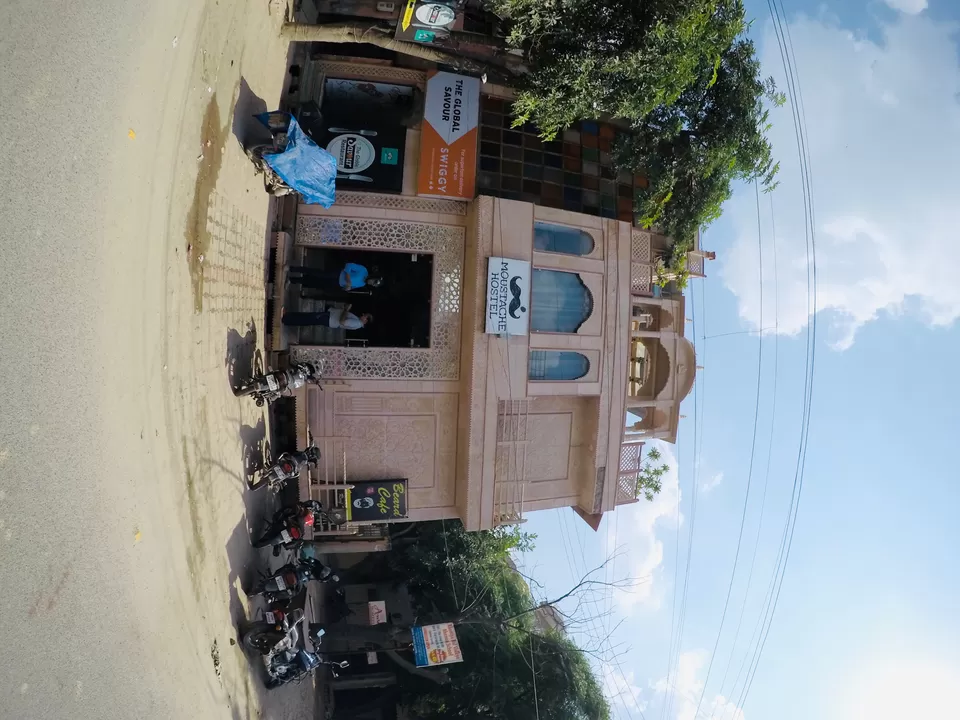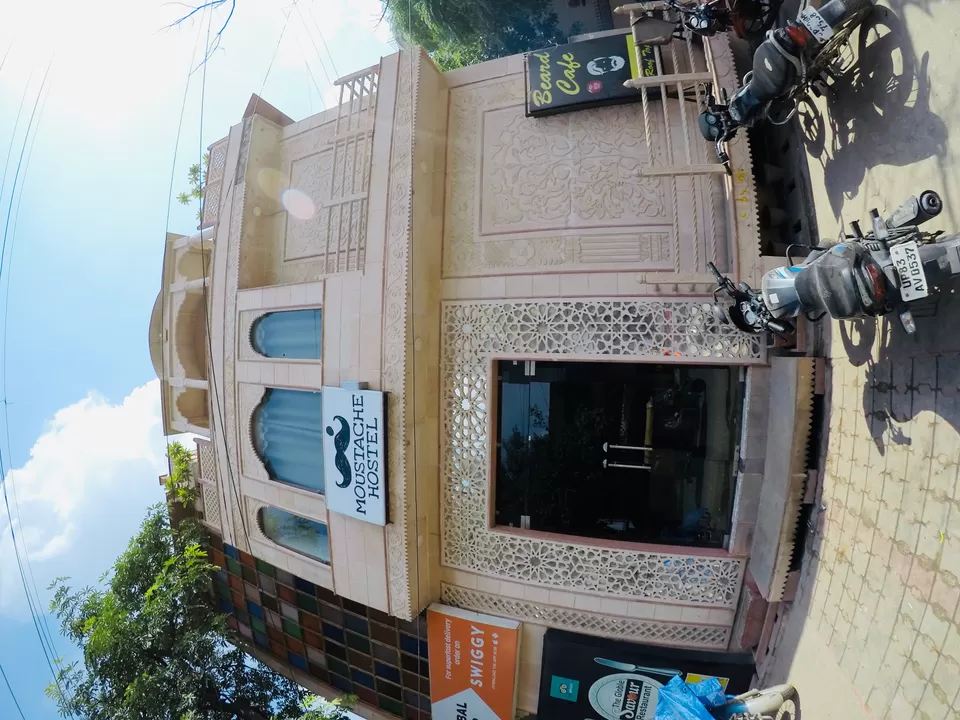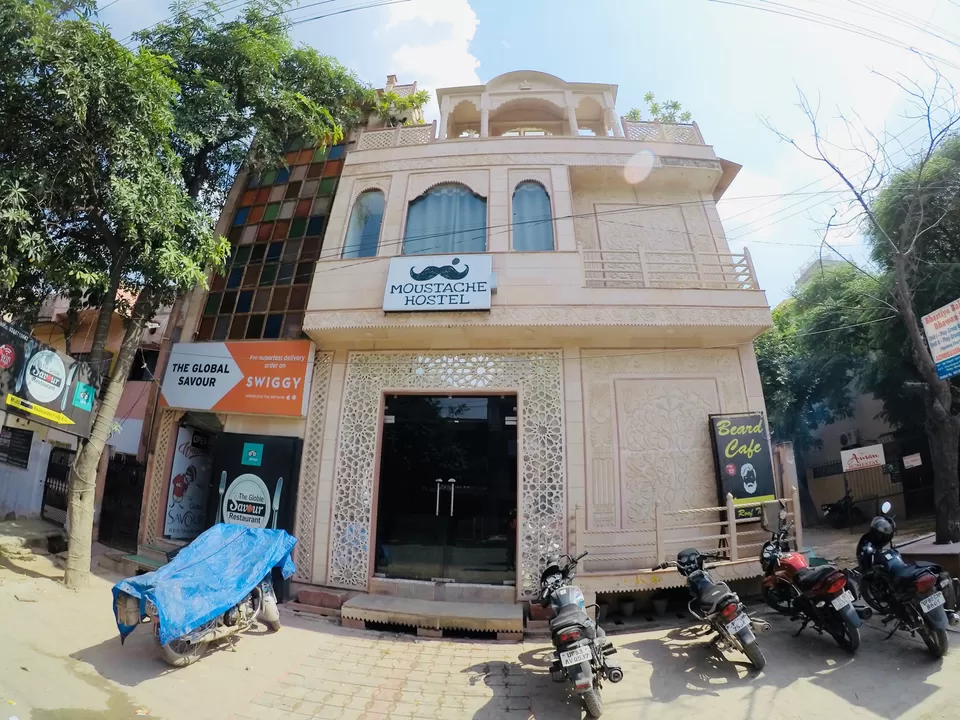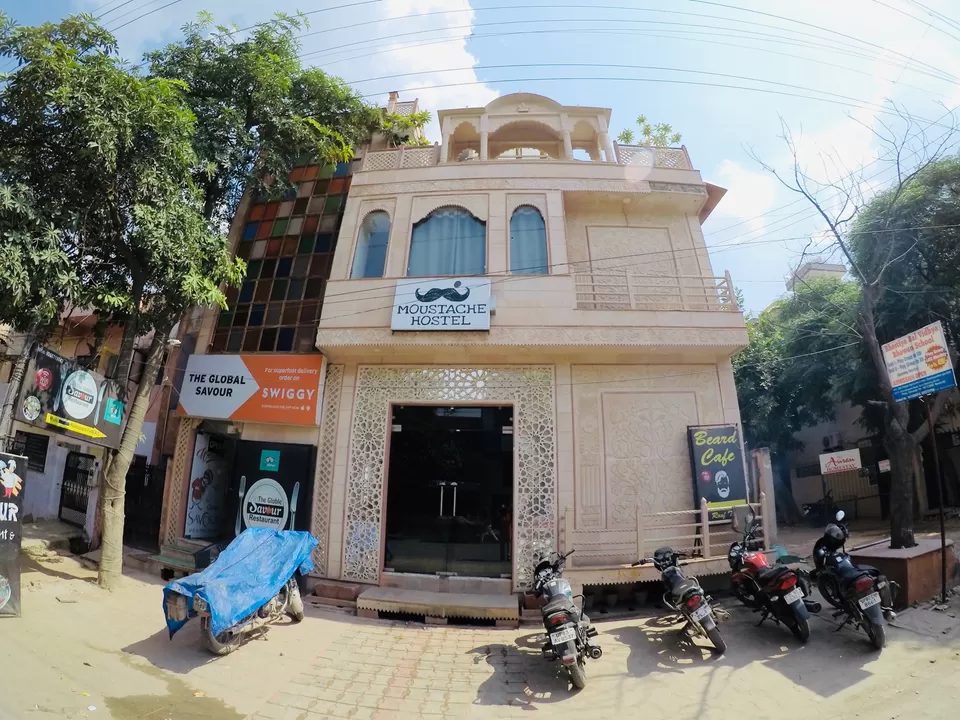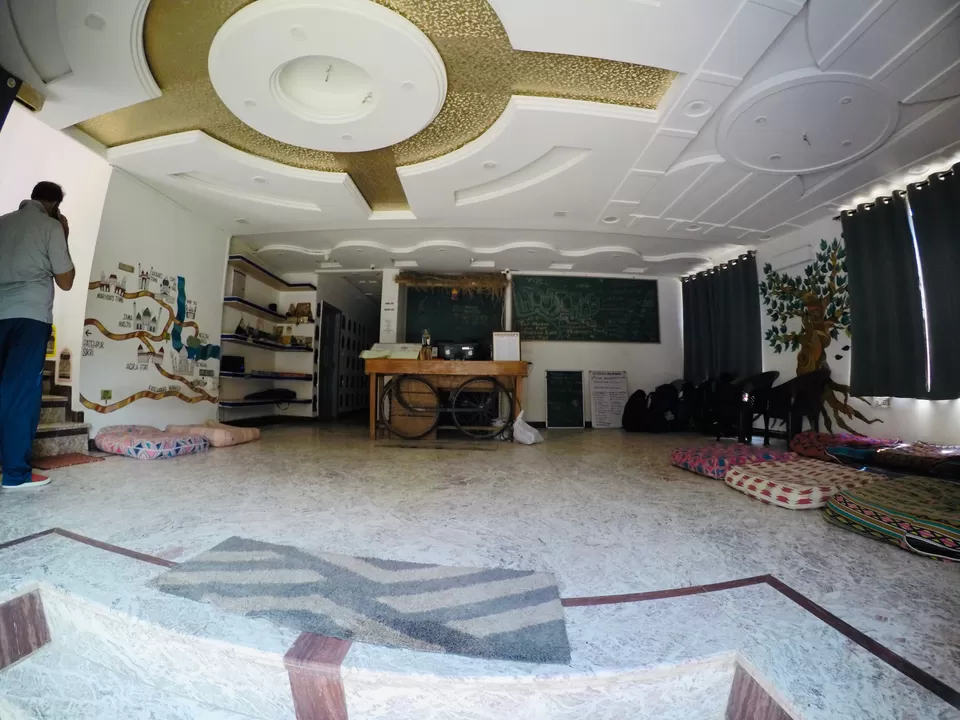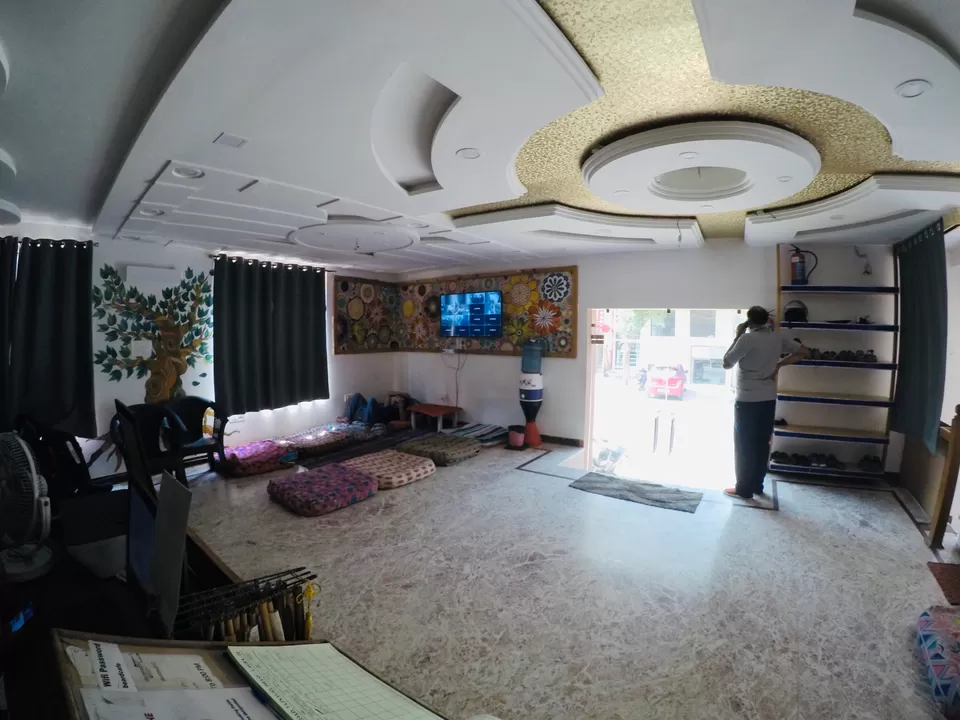 It was a nice n small hostel considering i have stayed in more than 20 hostels now. The location is bit off beat so use google maps to come here . The vibes are good n friendly. The owner is a nice man with polite nature . Overall a cool place to stay and chill in agra .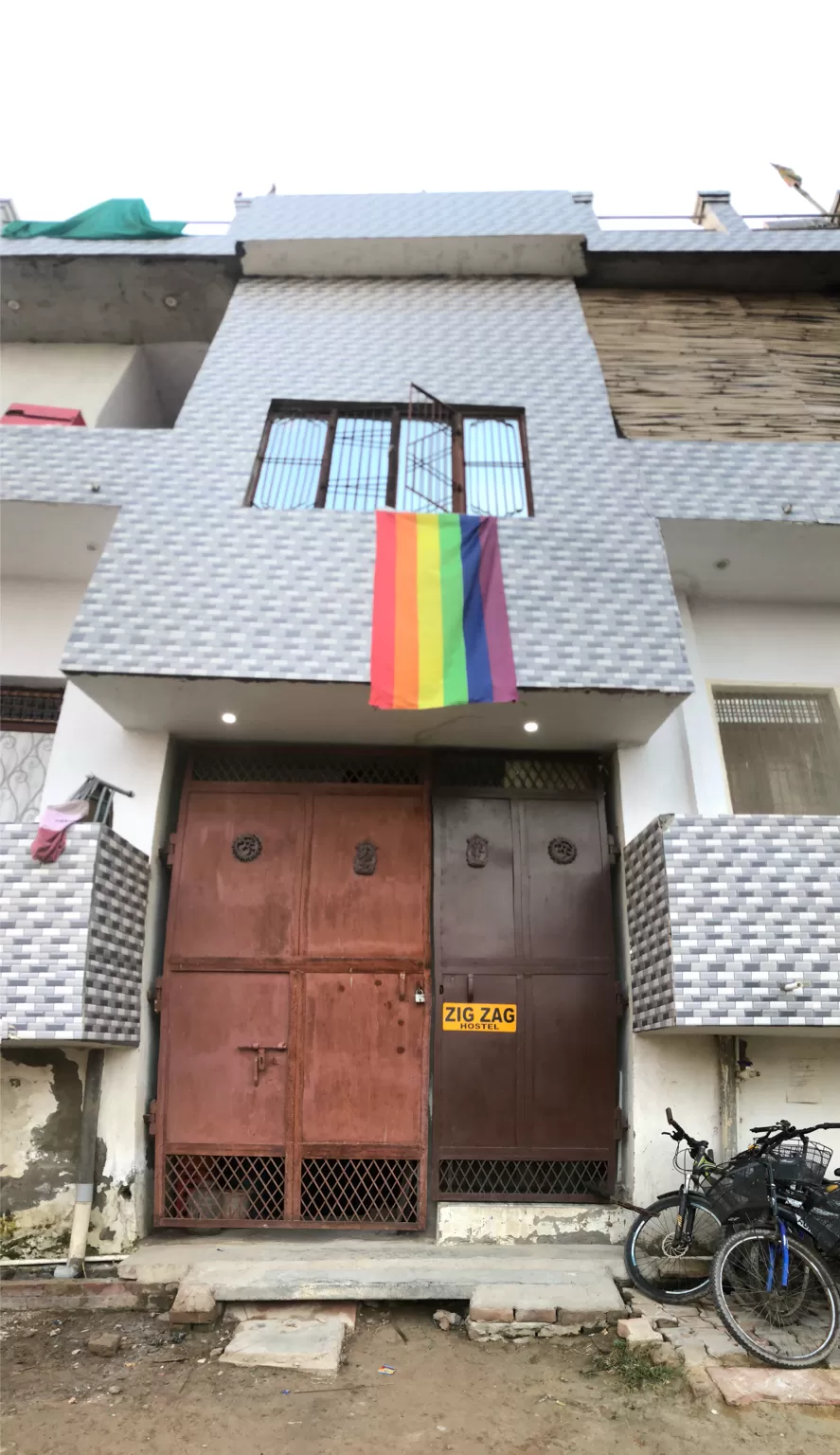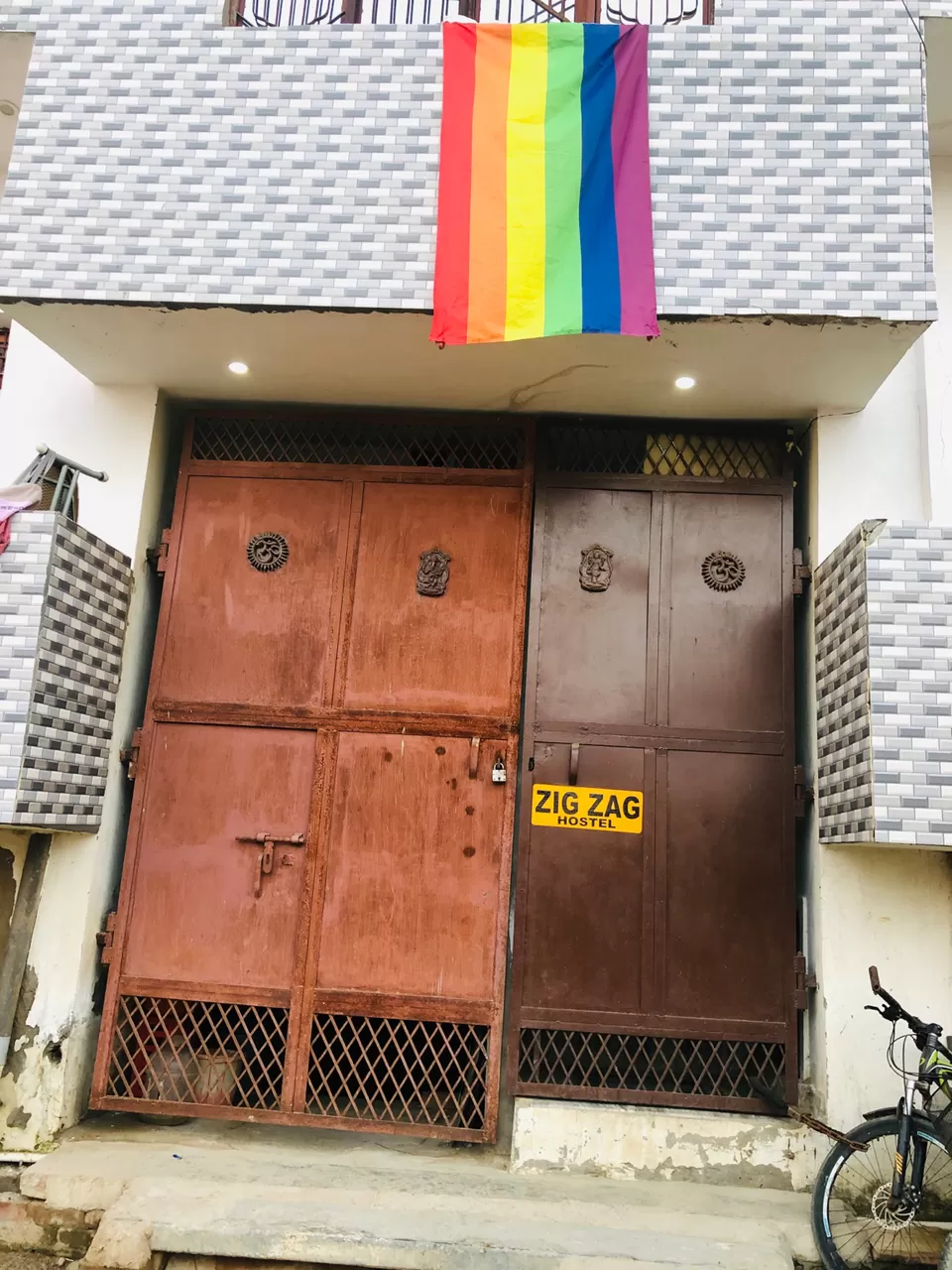 I am active on social media . So these are the links to every platform where we can interact.
1. Youtube - https://www.youtube.com/channel/UC4AI9mQxiqgyB_eImU3VnyA
2. Instagram - https://www.instagram.com/
3. Tripoto - NJ Vlogger https://goo.gl/BuRhfy
4. Trell - https://trell.co/@NehulJain416
5. Tripadvisor - http://www.tripadvisor.com/Profile/nehuljain27?m=19905
6. Zomato - http://zoma.to/u/60534135
7. Google - Level 8 Local Guide
https://goo.gl/maps/3HnpUySven4tnUMT6