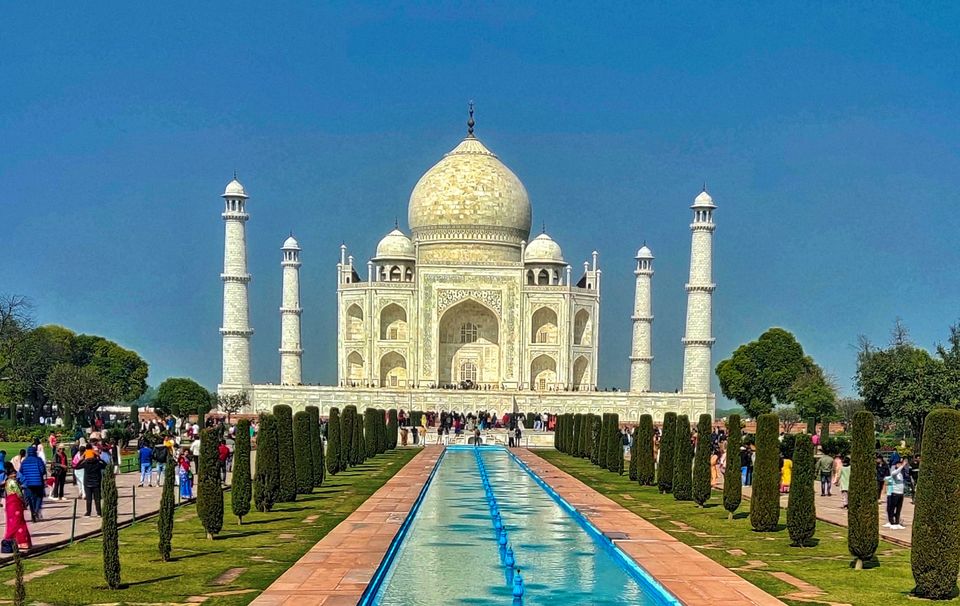 Agra, located in the northern Indian state of Uttar Pradesh, is one of the most famous tourist destinations in India. It is known for the iconic Taj Mahal, which is considered one of the Seven Wonders of the World and is a symbol of love and devotion. The city is also home to several other historic monuments and buildings that reflect the rich cultural heritage of India. My recent trip to Agra was an unforgettable experience that allowed me to immerse myself in the history and culture of India.
I started my journey early in the morning to avoid the crowds and heat. Upon arrival at the Taj Mahal, I was struck by its beauty and grandeur. The white marble structure, surrounded by lush green gardens, is a true masterpiece of Mughal architecture. The intricate carvings and calligraphy, which adorn the walls and doors of the Taj Mahal, are a testament to the skill and artistry of the craftsmen who created it. The light and shadow play on the white marble walls, creating an ever-changing atmosphere that is both peaceful and awe-inspiring.
After visiting the Taj Mahal, I headed to Agra Fort, which is another important landmark in the city. The fort, which was built in the 16th century, was once the residence of the Mughal emperors. Today, it houses several museums and exhibitions that showcase the rich history and culture of India. I was particularly impressed by the Jahangiri Mahal, which was once the palace of Emperor Akbar, and the Sheesh Mahal, a palace made of glass and mirrors.
In the afternoon, I took a stroll through the city's narrow alleys and bazaars, which are lined with shops selling traditional crafts and textiles. The vibrant colors, smells, and sounds of the bazaar transported me back in time to the era of the Mughals. I also visited a local shop to learn about the traditional art of carpet weaving, which is an important part of Agra's heritage.
My trip to Agra was a wonderful experience that allowed me to see and appreciate the rich history and culture of India. Whether you're a history buff, a culture enthusiast, or simply someone who loves to travel, Agra is a must-visit destination that will leave you with memories to last a lifetime.