India is an incredible tourist destination rich in cultural heritage and historic charm. The country boasts of many amazing historical places and monuments that attract tourists from across the world. The world knows India for its breath-taking historical monument-Taj Mahal is the most famous historical monument which the world knows about but there are many more fascinating historic places and monuments in India which will leave you awe-struck.
The majestic palaces, forts, and havelis are found in abundance in India. Each having its own glorious history to share. They depict the tales of bravery, battles, and romance. The onlookers get an opportunity to get transported to the bygone era through these historic places in India and know more about Indian origin and history.
If you are a history lover, then plan a trip to the historical destinations in India and for sure you will go back home with great memories and a deep desire to come back to India again.
Some of the most fascinating historical places of India are:
1. Hampi-Karnataka
It is an ancient village in the southern state of Karnataka and is a UNESCO World Heritage Site. It is an open museum reflecting the rich history of Karnataka through the remarkable ruins. The ruined monuments still ooze the charm of the bygone era. The amazing landscape, the huge boulders, the tales of the past, the astonishing carvings- Hampi has a lot to keep you spell-bound. It boasts of 500 ancient monuments, treasury building, bastions, beautiful temples and appealing remains of the Vijayanagar Empire. The huge stone chariots and elephant stables are amazing beyond imagination.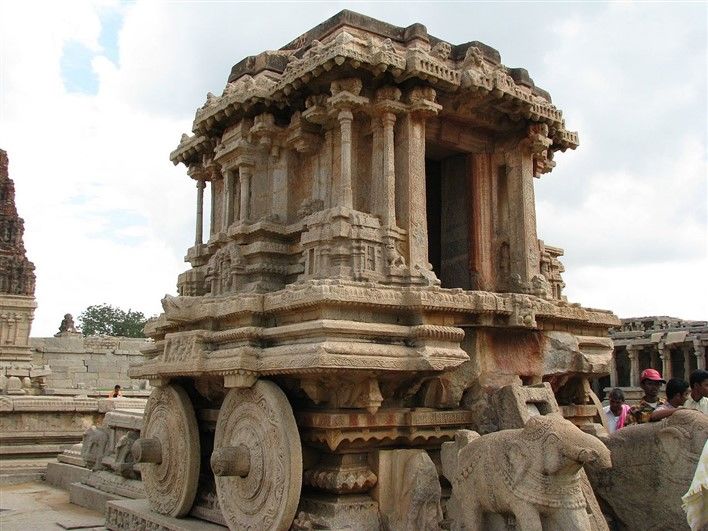 Entry Fee: Indians & SAARC country tourists: INR 15, Others: INR 500
Opening hours: 8.30am to 5.30pm
Best time to visit: November – February
2. Kumbhalgarh-Rajasthan
It is a sparkling jewel of Rajasthan. Located in the Mewar district, Kumbhalgarh reflects royalty, history, rich culture and power in a fascinating way. This magnificent place is truly a treat for the eyes and mind. There are several beautiful temples built by the Mauryas. The most charming place is the Badal Mahal, also known as the palace of the clouds. The Kumbhalgarh fort's wall is around 36 km long with a width to take eight horses on it at the same time. It is aptly called the 'Great Wall of India'. The fort houses 300 Jain Temples and 60 Hindu temples. One must watch the light and sound show that is held every day at 6 pm inside the fort. You can also visit the Kumbhalgarh Wildlife Sanctuary where you might sight Indian wold, striped hyena, sloth bear, and much more wildlife.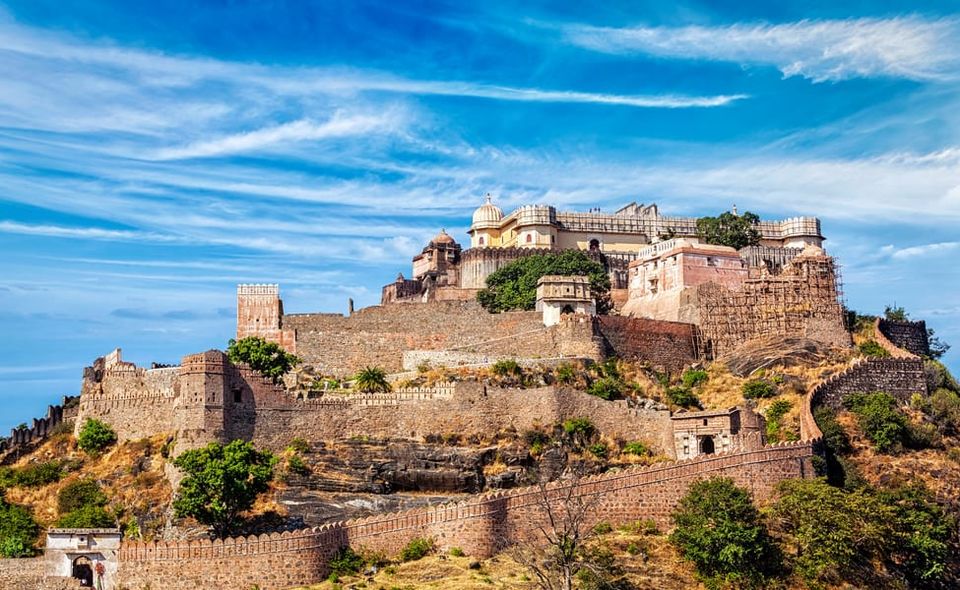 Entry fee: INR 15 for Indians and SAARC country tourists, Others: INR 200.
Opening hours: 9 am to 5 pm
Best time to visit: October – March
3. Taj Mahal- Agra
Taj Mahal is the iconic monument of India. Symbolizing love, it was built in 1648 AD by the Mughal Emperor Shah Jahan for his beloved wife Mumtaz Mahal. It is a fascinating marble mausoleum located in Agra, a city in the state of Uttar Pradesh that attracts millions of tourists from across the world every year.
Entry fee: INR 40 for Indians, INR 530 for SAARC and BIMSTEC Countries tourists, INR 1000 for others.
Opening hours: 6.30am to 6.30pm. Closed on Friday
Best time to visit: October – February
4. Fatehpur Sikri- Agra
Once the capital of the Mughals during Akbar's rule, Fatehpur Sikri is a historic city founded in the 16th century by the Mughals. Its center is dotted with red sandstone buildings. Buland Darwaza gate is a famous attraction here. It serves as an entrance to Jama Masjid mosque. Located near the gate is the Tomb of Salim Chishti. Visit Diwan-E-Khas hall which has a carved pillar at its center. Jodha Bhai's Palace is a blend of Hindu and Mughal styles of architecture.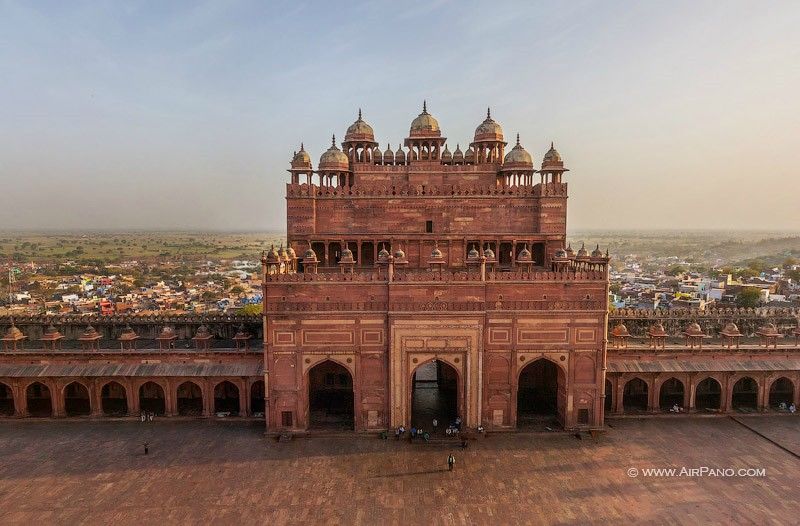 Entry fee: Indians- INR 40
Foreigners- INR 510
Open from: Sunrise to sunset (Closed on Fridays)
5. Red Fort-Delhi
A major historic monument of India, Red Fort was built by the Mughal Emperor Shah Jahan when he shifted his capital from Agra to Delhi. It was built between 1638 to 1648. It served as the abode of the Mughal dynasty emperors for almost 200 years. There are several museums inside it. It is also the place where the President of India gives a speech on Independence Day. One of the interesting thing to see inside the fort is the Palace of Colours, also known as Rang Mahal, a place where the emperor's wives, mistresses, and maids resided.
Entry fee: Indians- INR 10
Foreigners- INR 250
Open from: 9:30am- 4:30pm daily (Closed on Mondays)
6. Hawa Mahal-Jaipur
Popularly known as the Palace of Winds, Hawa Mahal is a famous historic monument in Jaipur, Rajasthan. It derived its name from the fact that it looks like a beehive with 953 windows with intricate lattice work. It also looks like a crown as the king Maharaja Sawai Pratap Singh who built it was an ardent devotee of Lord Krishna. Hawa Mahal is a popular attraction of Jaipur and holds a very special place in Jaipur because of its architecture and history. It was specially built for the royal ladies to see the street processions.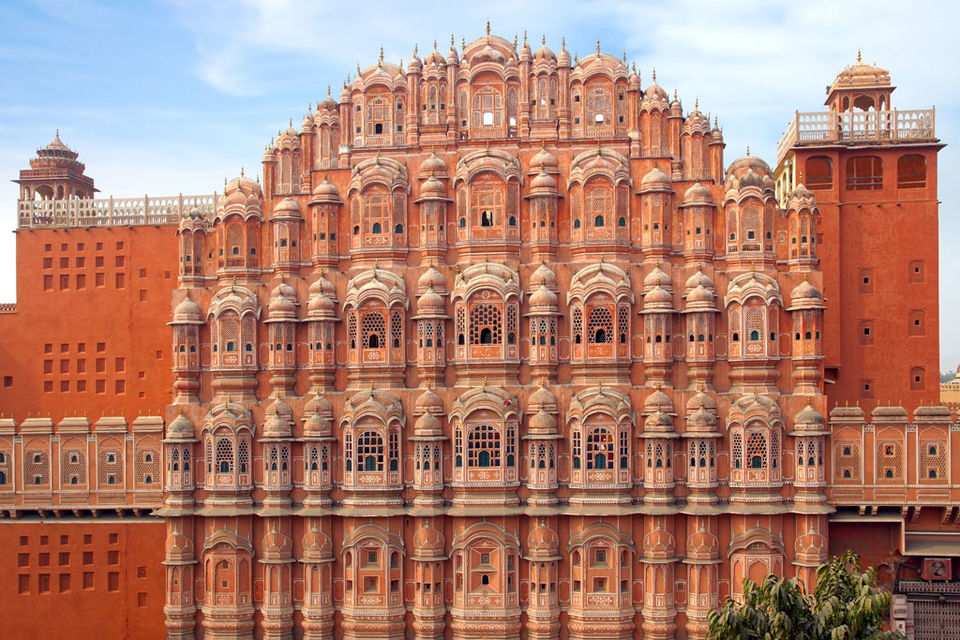 Entry fee: Indians- INR 10
Foreigners- INR 50
Open from: 9.30am-4.30pm
7. Khajuraho Temples – Madhya Pradesh
The Khajuraho temples are a group of Hindu temples famous for their intricately carved erotic sculptures on their outside walls. It is a UNESCO World Heritage Site and attracts tourists from far and wide. The temples reflect nagara-style architecture depicting beauty, love, grace, eroticism, delicacy, and creativity.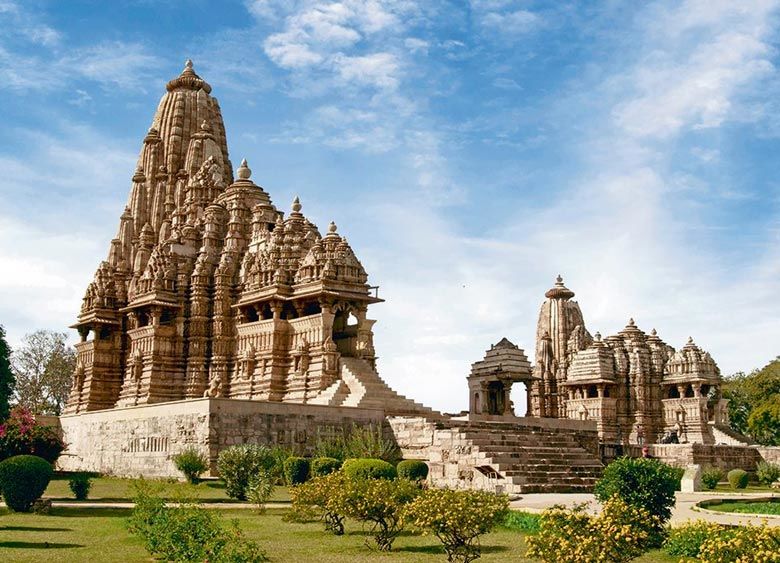 Entry fee: INR 10 for Indians
Foreigners- INR 250 (only for the western temples, rest are free)
Open from: Sunrise to sunset
8. Sanchi Stupa – Madhya Pradesh
It is a beautiful and peaceful historic site, a Buddhist pilgrimage where the relics of the Buddha are placed. It was built by King Ashoka in the 3rd century BC. The stupa signifies the wheel of law and freedom from the cycle of birth and death. It depicts several tales from Buddha's life.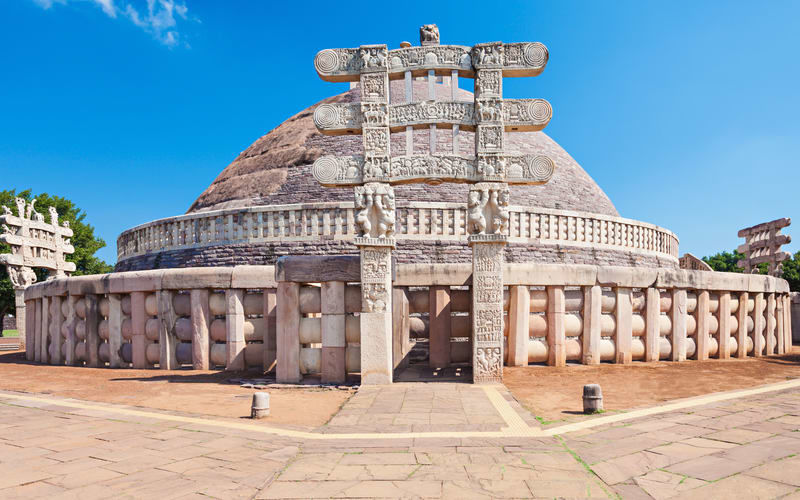 Entry fee: INR 10 for Indians
INR 250 for Foreigners
Open from: 8.30am-5pm
9. Victoria Memorial – Kolkata
The Victoria Memorial is an amazing historic monument built during the British era (between 1906 and 1921). It was built in honour of Queen Victoria. Its complex encompasses gorgeous green gardens, a museum displaying British memorabilia including sculptures, weapons, paintings, artifacts, royal portraits and much more.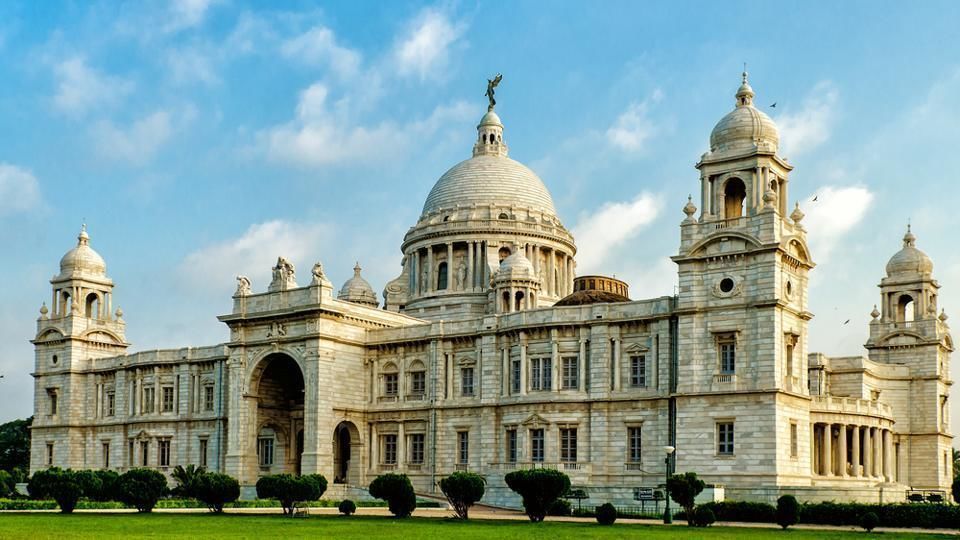 Entry fee: Indians- INR 20
Foreigners- INR 200
Open from: 5:30am- 6:15pm daily
10. Ajanta and Ellora Caves – Aurangabad
Known for its rock carvings, Ajanta and Ellora are rock-cut Buddhist caves in Aurangabad, Maharashtra. The Ajanta caves are 30 in number and boast of beautiful rock carvings done by hand. The 34 caves at Ellora reflect three different religions- Buddhism, Jainism, and Brahmanism. These are carved on the walls of a basaltic hill. Most of them are monasteries which were earlier used for studying and praying.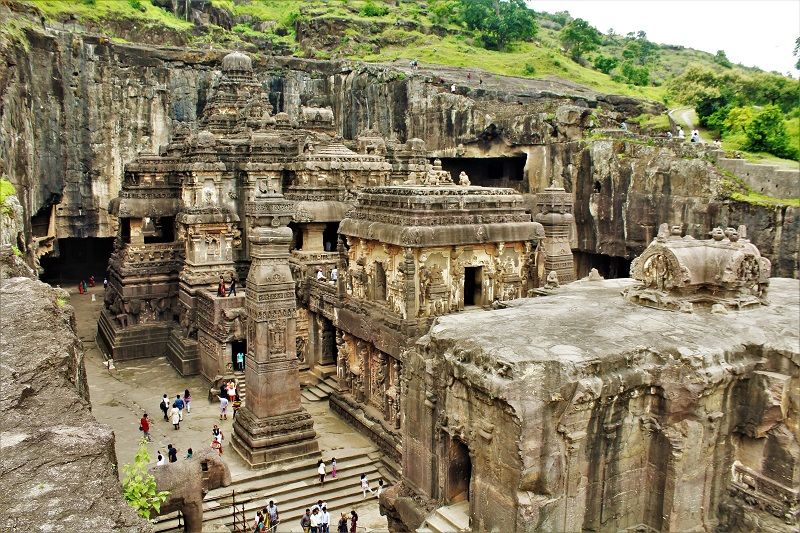 Entry fee: INR 10 for Indians
INR 250 for Foreigners
There is no entrance fee on Fridays.
Open from: 9 am-5.30 pm ( Ajanta caves closed on Mondays & Ellora caves closed on Tuesdays)
11. Charminar - Hyderabad
This magnificent historic monument and a mosque was built 1591 in Hyderabad, Telangana. It is a famous landmark of the city which was constructed to signify the end of the plague in the city. There are four minarets in this monument and each minaret has four stories and every arch is adorned with one clock.
Entry fee: INR 5 for Indians
INR 100 for Foreigners
Open from: 9.30 am-5.30 pm
Visit these wonderful historic places of India for an experience of a lifetime.