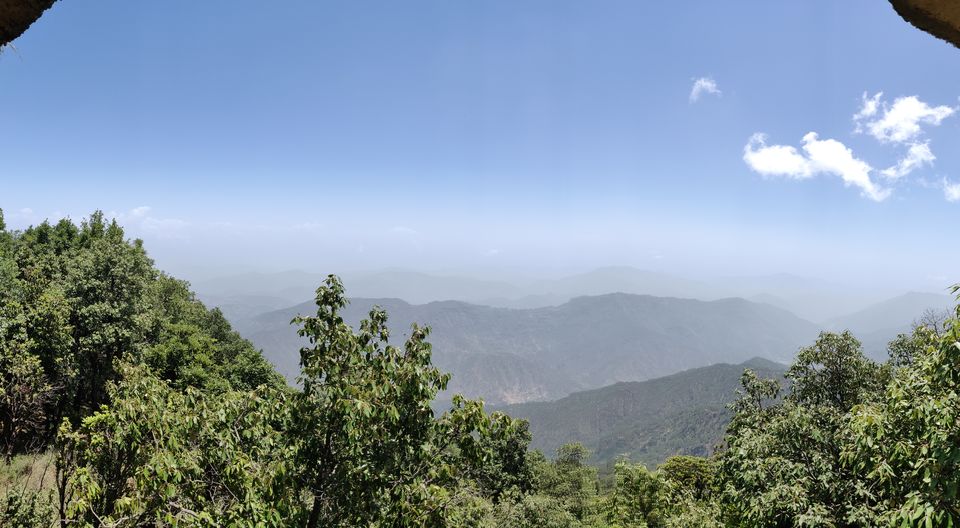 As my phone's alarm started ringing at midnight, I hurriedly jumped out of my warm bed and opened the window of my room to let the cold mountain breeze embrace me and wish me Happy Birthday. This is how I welcomed the last year of my twenties; with my man and the mountains, at Binsar.
Pitched at an altitude of 2420 m, Binsar is a small hamlet nestled in the Jhandi Dhar hills of the Kumaon region in the Indian state of Uttarakhand. This quiet place, where time seems to slow down, offers the perfect escape from the daily, fast-moving schedule. Also known to be the summer capital of the erstwhile Chand kings who ruled during the 7th - 18th century, this place offers everything starting from a wonderful weather, alpine flora, ferns, hanging moss, many other species of wild flowers, open meadows, and many more that could make a traveler like me come back each time craving for more. On a clear day, one can get a daunting and mesmerizing view of the snowy Himalayan peaks like Chaukhamba, Trishul, Nanda Devi, Shivling and Panchchuli.
Come, join me, as I tell you my story how Binsar added the touch of beauty, and a feeling of being close to nature, to my last birthday in twenties to make it memorable and special forever.
How we travelled
To reach Binsar, we opted the public transport as we were unaware of the road conditions. We took Uttarakhand State Transport bus scheduled at 10.30 pm from Anand Vihar that reached Haldwani bus stand the next morning.
Here are some other options to reach Binsar.
By Road
You can travel to Binsar via Almora by road. Follow any of the routes below.
• Option 1: Delhi - Moradabad -- Thakurdwara -- Kashipur -- Ramnagar -- Corbett -- Ranikhet -- Almora – Binsar
• Option 2: Delhi - Moradabad -- Rampur -- Bilaspur -- Rudrapur -- Haldwani -- Kathgodam -- Bhimtal -- Bhowali -- Almora -- Binsar
• Option 3: Delhi - Moradabad -- Rampur -- Suar -- Bazpur -- Kaladhungi -- Nainital -- Almora -- Binsar
By Rail
The nearest railway station is Kathgodam. From there, you can hire a cab and reach Binsar.
By Air
The nearest airport is Pantnagar Airport located 152 kms away. From there, you can hire a cab and reach Binsar.
The next morning, from Haldwani we opted a share cab, priced at Rs.400, till Almora, where we asked our resort administration to send a pick-up service. Along the journey, the cab stopped at a small foodstall by the roadside where we had hot tea and freshly-made pakodas.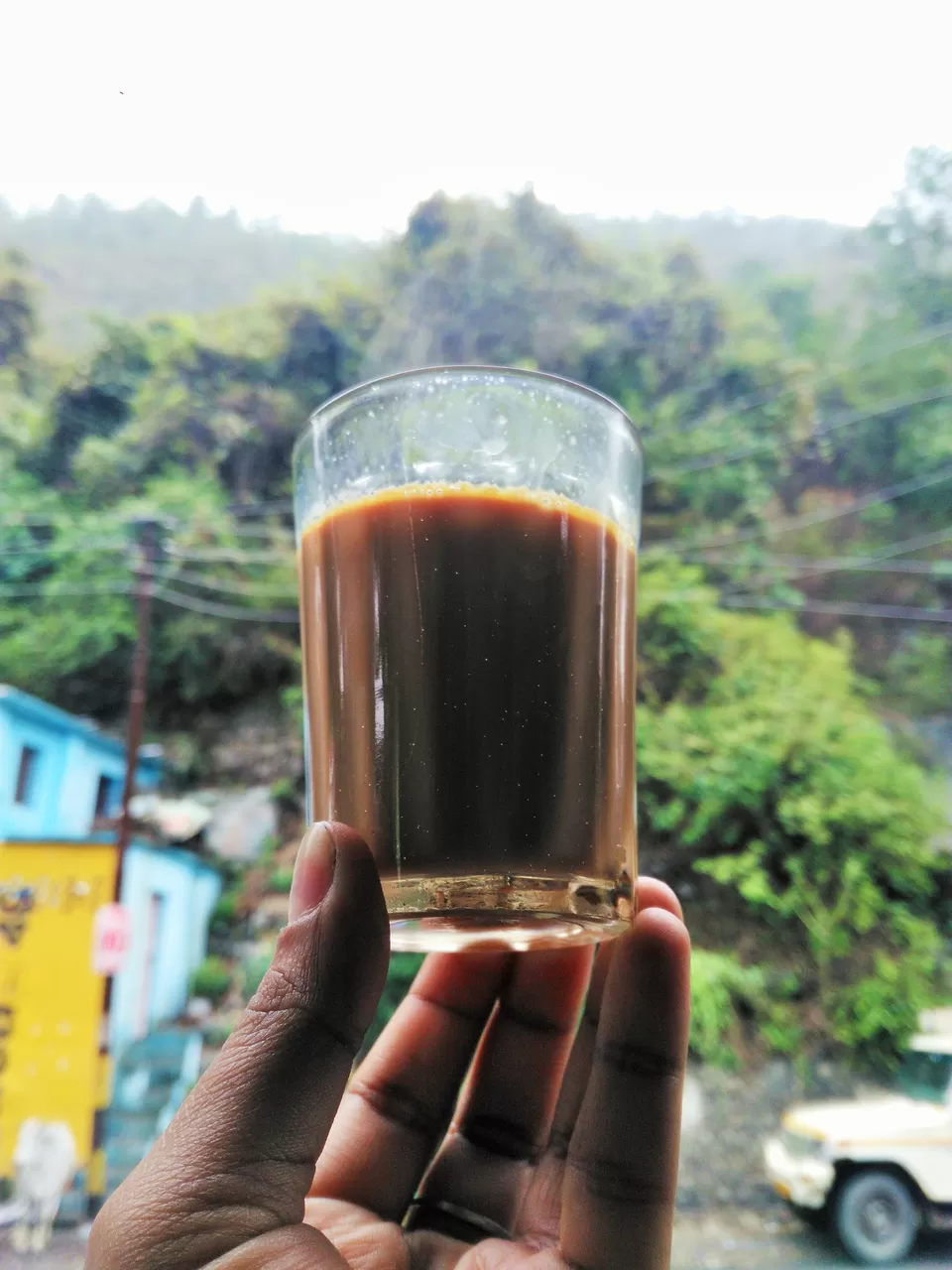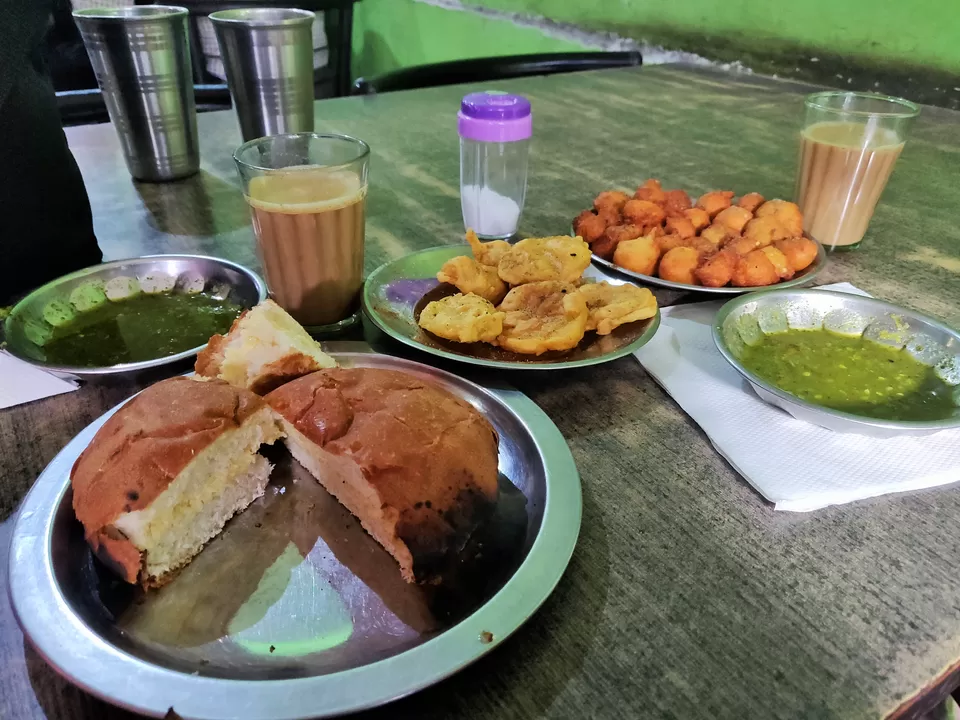 The distance between Almora and Binsar is about 25 km and takes almost 1.5 hours to reach. On our way to Almora, we crossed the beautiful lake of Bhimtal which looked serene with the monsoon-laden clouds in the backdrop.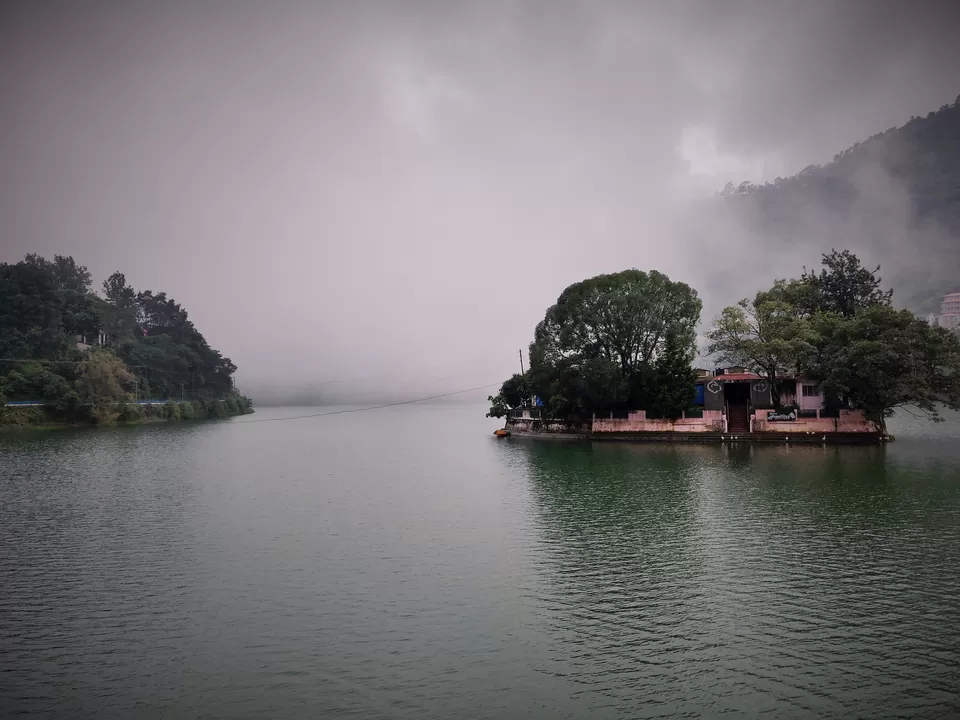 If you have some extra time in hand, do stop at Kainchi Dham founded by Shri Neem Karoli Baba Maharajji.
Tip: If you plan to opt share cabs like us, confirm the actual rate from a local traveler and be ready to bargain as the cabs tend to charge more than the actual fare.

Finally, we reached our destination resort around 11.30 am and checked-in to one of the eco-friendliest cottages ever! Oh! what a location it was! Describing the resort would be another story in another blog! Stay tuned for that one!
Click here to read about the resort.
The total road journey from Haldwani to Binsar was mesmerizing as we meandered through the hair-pin curves and the climbing mountain roads. With rocky mountain edge on one side and a deep cliff on the other, we brushed through small villages and towns. The monsoon welcomed us with a beautiful rain that made the green shine brighter and our energy soar higher.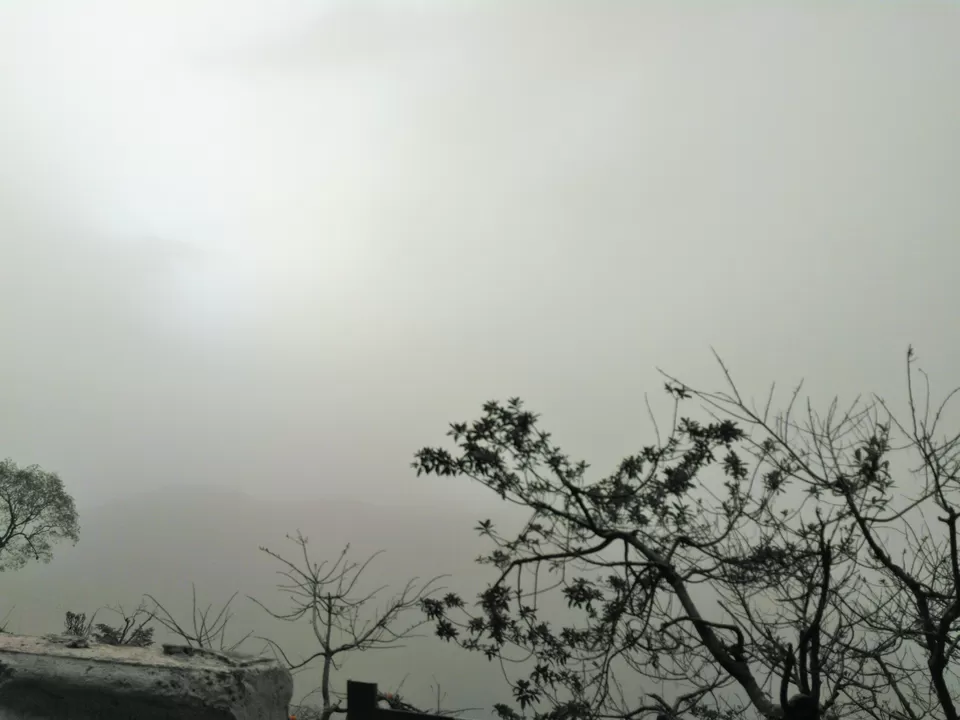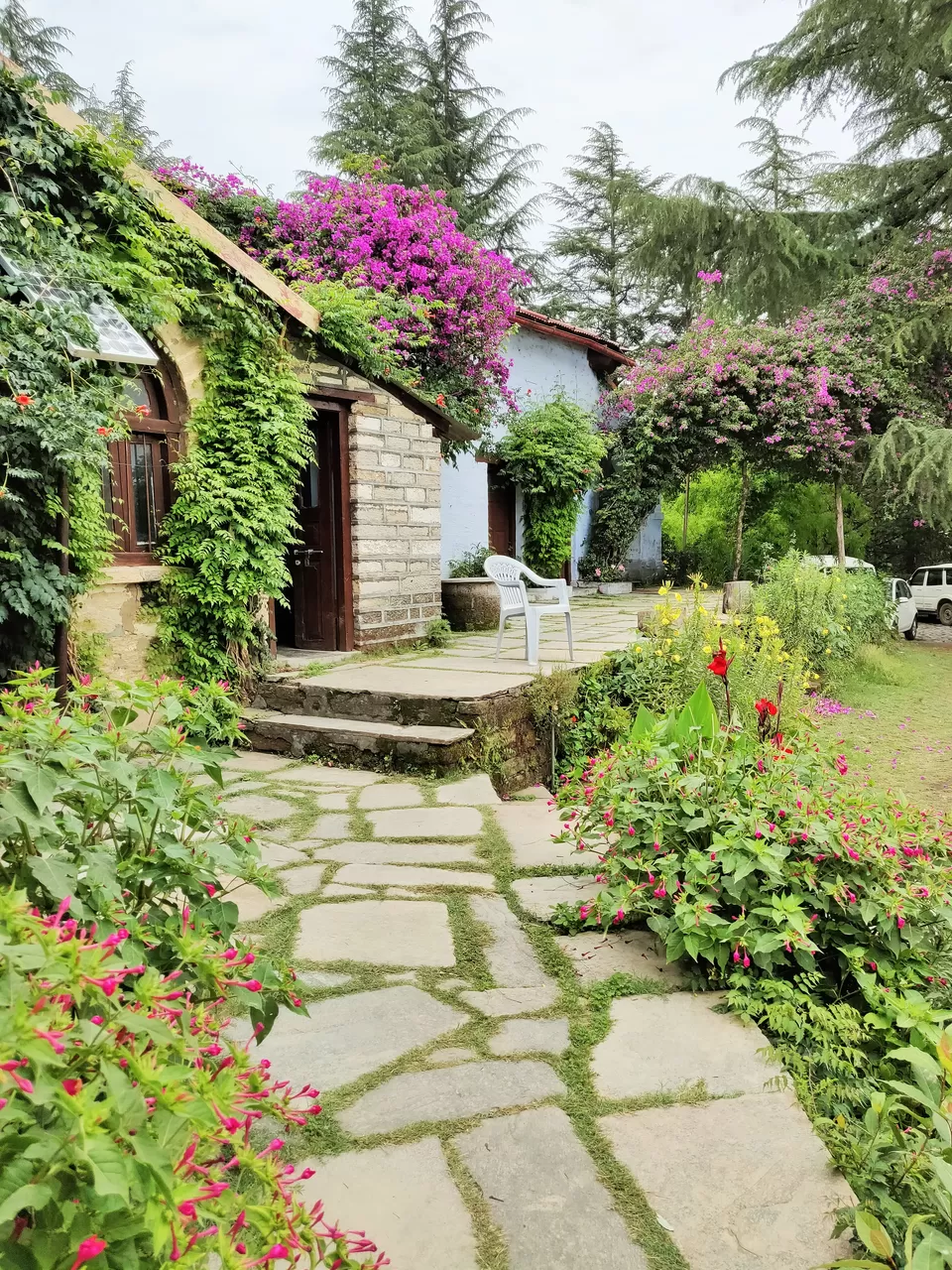 Explore Binsar Wildlife Sanctuary and Trek to Villages
Binsar is not a commercial place where you will find shopping malls and food joints by the roadside. Rather, it is a very calm and scarcely populated place where there is nothing but the tranquility of nature. We decided to explore the resort and the that is located within the Binsar Wildlife Sanctuary over a whopping 25 acre land. Upon asking the resort administration, we were told that there were little villages downhill where we could trek and reach. The village visiting activity was fun as well as exhausting. On our way, we saw an abandoned temple on the hilltop. The sight from the hilltop was nothing less than a scene from a fairytale – clear, sunny sky after a beautiful rain, lush green mountains, narrow paths, and sunset.
We returned to our resort, had our evening snacks, followed by a simple, yet very tasty and nutritious dinner and called off the day.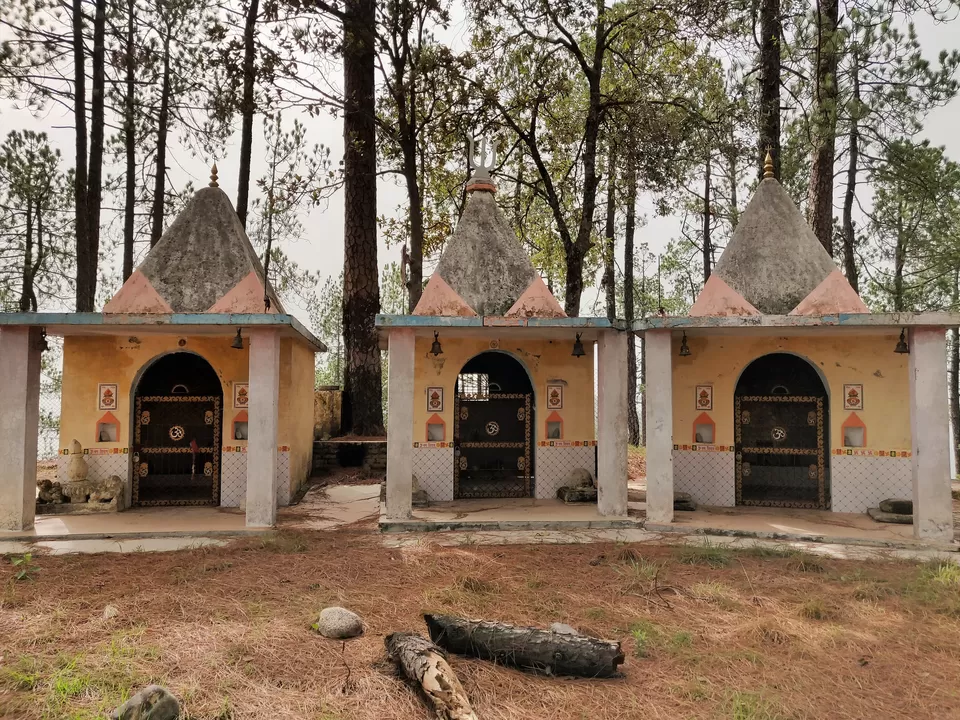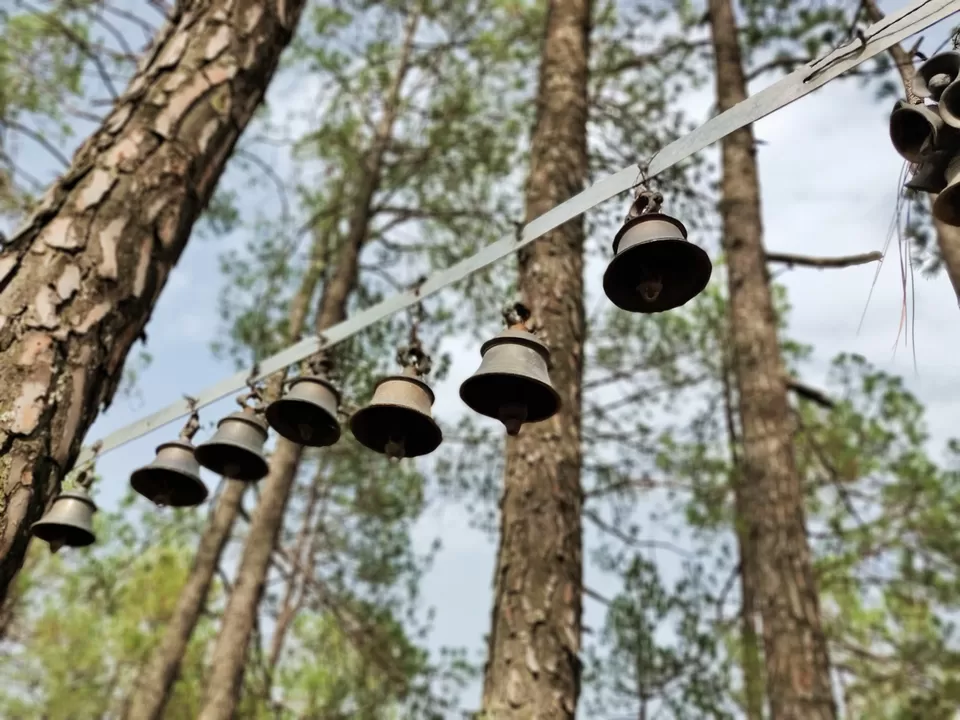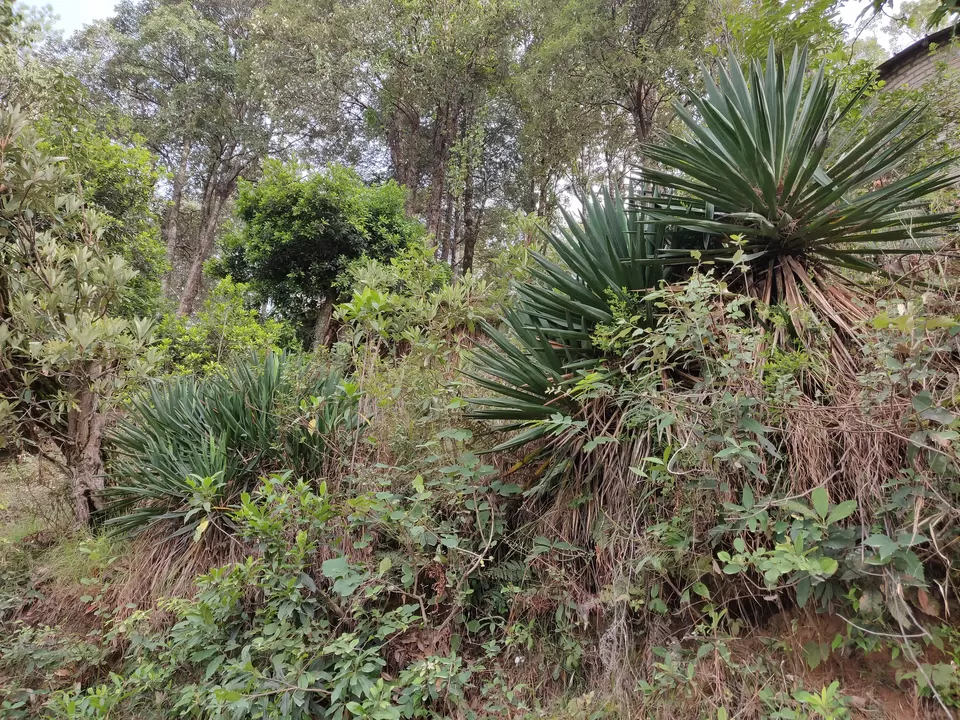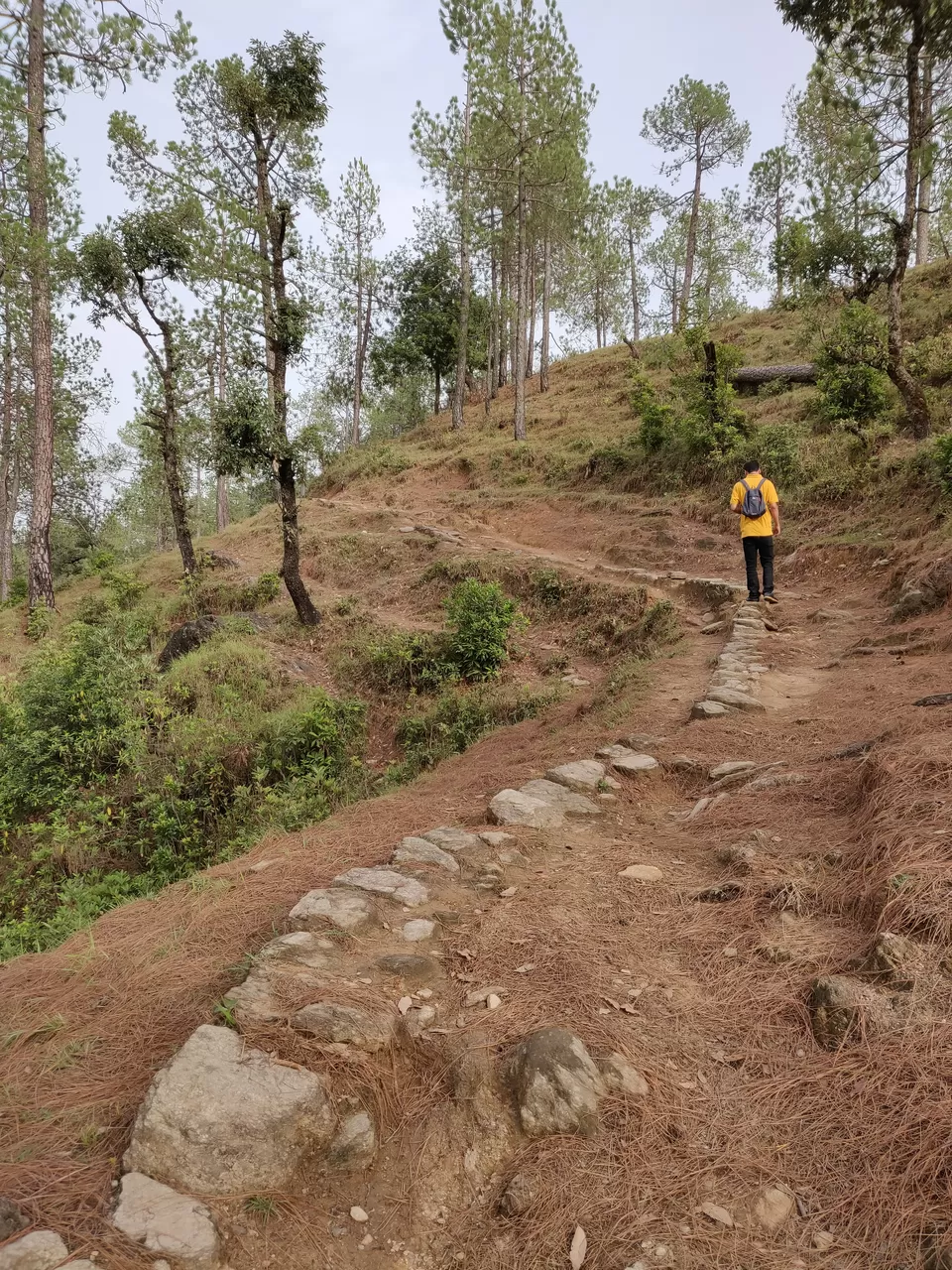 Bird Watching and Temple Visits
For the second day, we hired a guide who conducted the bird watching session as early as 6.00 am in the morning. The activity included long walks along the hills and pine trees. The activity requires to make the least amount of noise, even during walking, to spot the little birds and hear them chirp as they fill their nests with food and small twigs. We were lucky to spot different varieties of woodpeckers, flycatchers, nuthatches, green-backed tit, Eurasian Jay, etc. and also hear the bark of a deer from a distance. The reason behind this activity being conducted so early is to catch a glimpse of these little birds leaving their nests early in the morning to avoid the preying eyes and claws of the eagles who reign the sky during the daytime.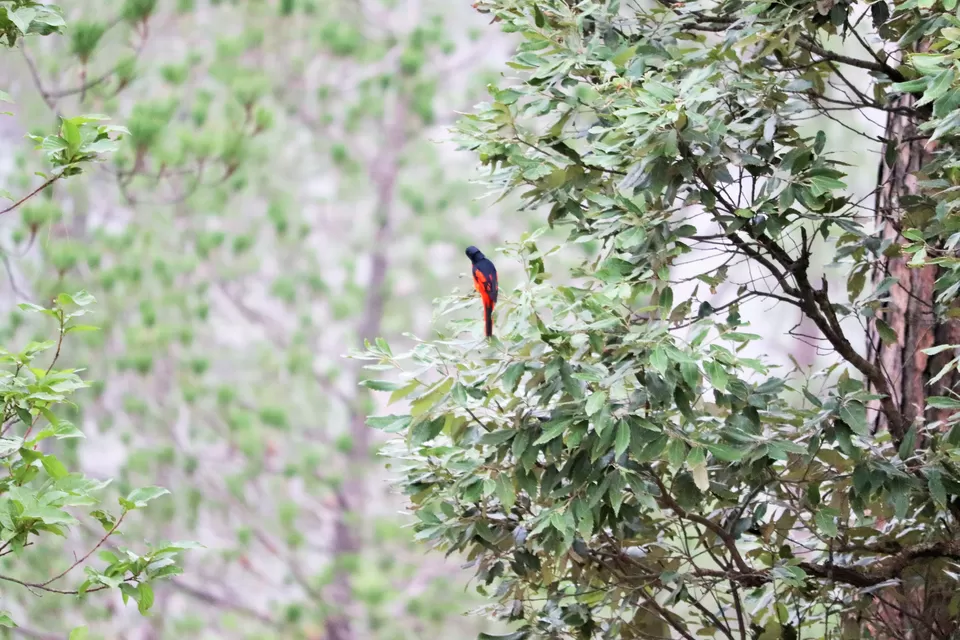 Having finished our brunch, we headed for an ancient cluster of temples that is located 36 km from Almora. Known by the name Jageshwar Temples, the premise contains a cluster of around 125 small and big temples dedicated to multiple Hindu Gods, out of which the notable ones are Dandeshwar Temple (the biggest shrine), Chandi-ka-Temple, Jageshwar Temple, Kuber Temple, Mritunjaya Temple (oldest shrine), Nanda Devi or Nau Durga, Nava-grah temple, a Pyramidal shrine, and Surya Temple. The temples are believed to be built between 7th – 12th centuries and is currently managed by the Archaeological Survey of India. This place is also considered as one of the Dhams (pilgrimage region) in the Shaivism tradition. It was a breathtaking sight to witness the beauty of the temples with the backdrop of dense deodar and pine forest.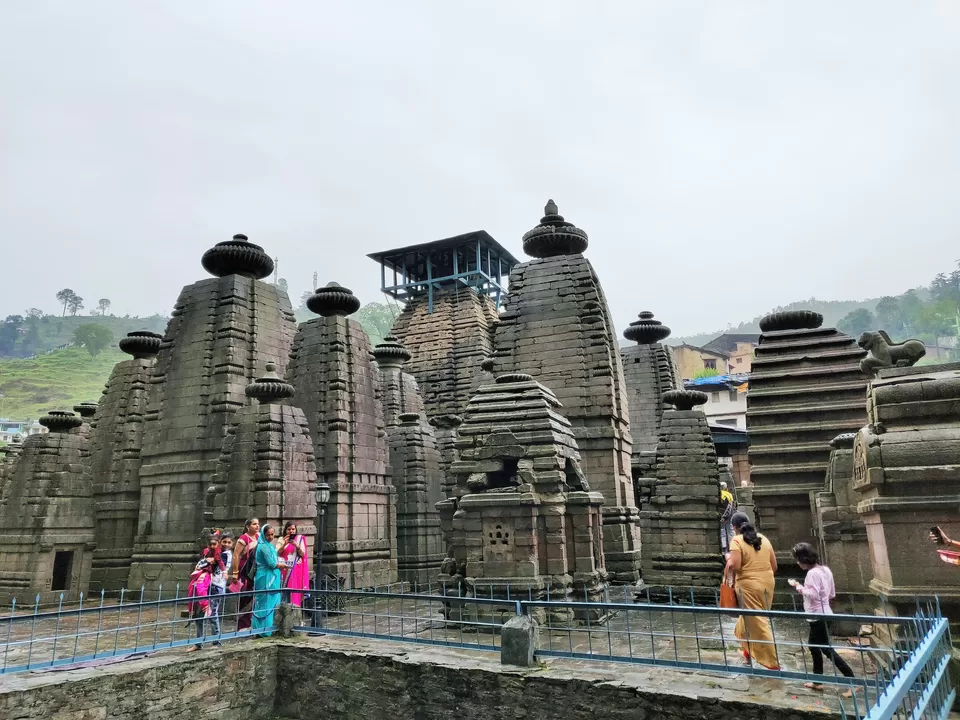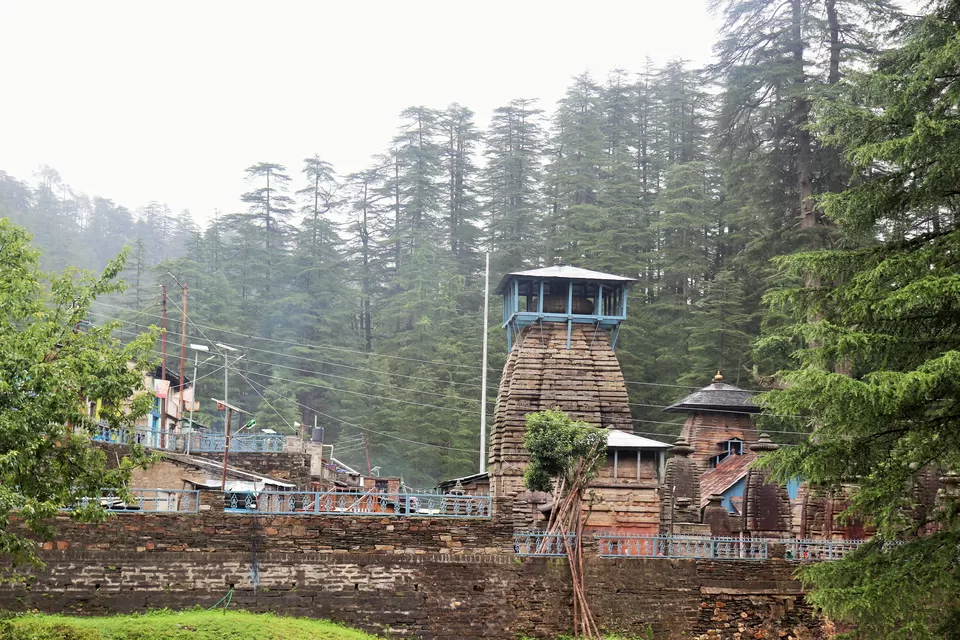 On our way back, we halted at the Chitai Golu Devta Mandir. This temple is dedicated to Golu Devta or Lord Golu who is believed to be the incarnation of Lord Shiva in the face of Gaur Bhairav. The worship of Golu Devta is predominant in the Kumaon and the Eastern Garhwal Region of the holy state of Uttarakhand where He is prayed as the key deity (Ista / Kula Devta). This temple is at a distance of 9 kms from Almora. There are several Golu Devta temples in Kumaon region but the most famous are at Chitai, Champawat, Ghorakhal, and Gairad (Binsar). The visit to this temple overwhelmed me with a concoction of emotions to see people attach the paper containing their handwritten wishes on the temple walls, pillars, boundaries, and almost everywhere. They also tied bells of all sizes as a gift to the deity.
Tip: Keep the Prasad and your other belongings very carefull at the Golu Devta Mandir as you will encounter lot of monkeys who wait for the perfect opportunity to snatch your stuffs.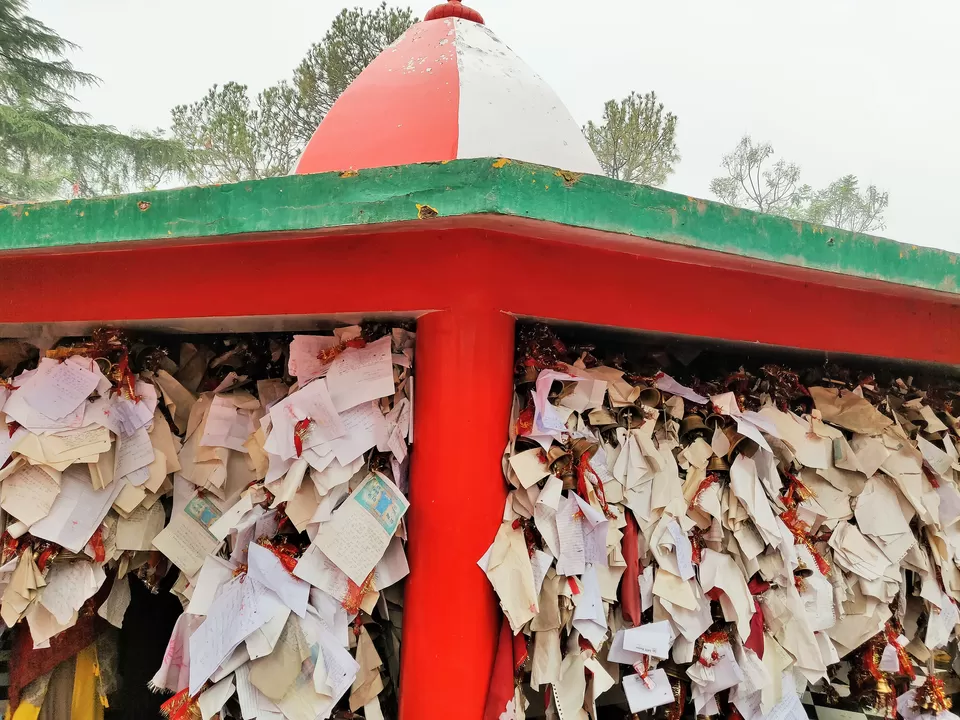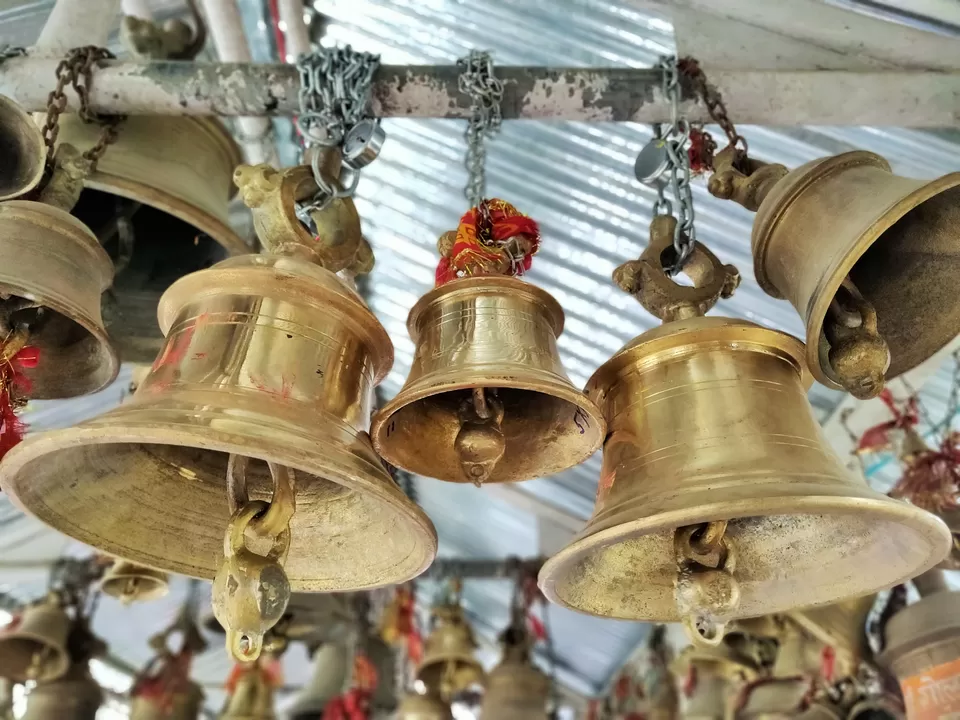 Zero Point, Bineshwar Mahadev Temple, and Return to Delhi
On the third day, that happened to be my birthday, we planned to visit the Zero Point. It is located in the Binsar Wildlife Sanctuary and has a man-made watch tower that gives an eagle's eye view of the breathtaking landscape as well the snow-clad Himalayan peaks like Kedarnath, Shivling, Trishul and the group of Nanda Devi peaks. To reach this point, we had to trek almost 2km uphill. The view from zero point was breathtakingly beautiful and mesmerizing.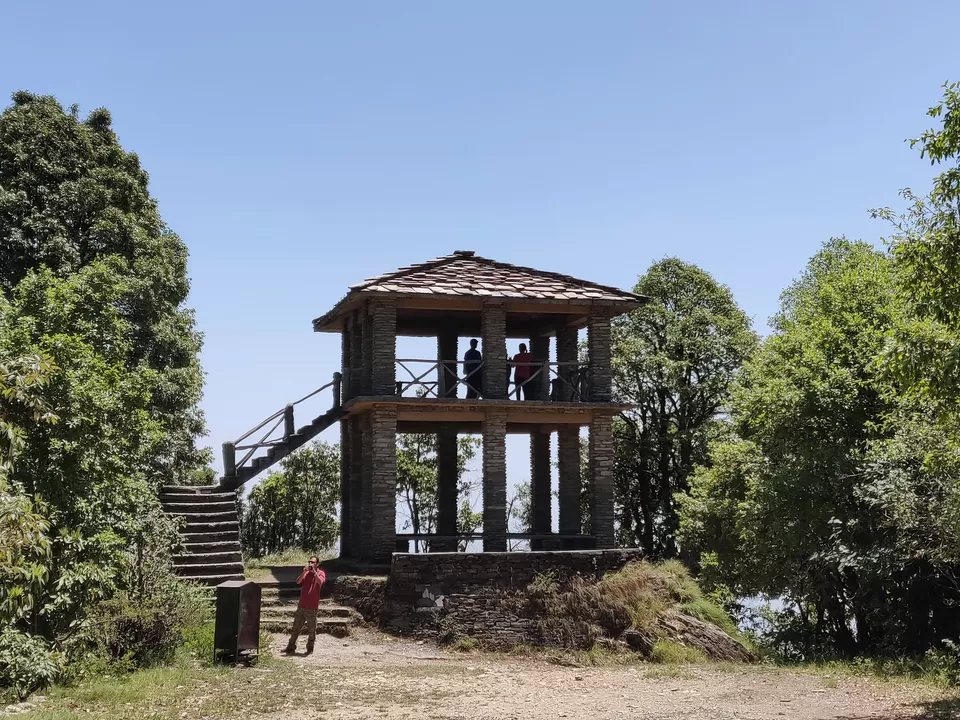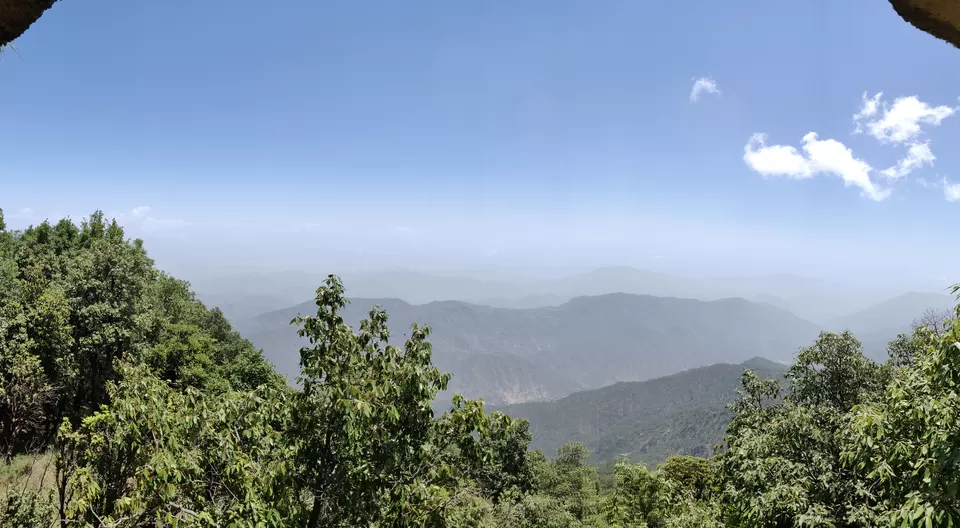 As we returned from The Zero Point, we halted at the beautful Bineshwar Mahadev Madir. It is a 16th century ancient temple dedicated to Lord Shiva and Mata Parwati. This temple was built during the reign of Raja Kalyan Chand of the famous Chand Dynasty. It is believed that Binsar was named after this temple. This temple is hidden amidst the woods and the sight of the temple is spectacular.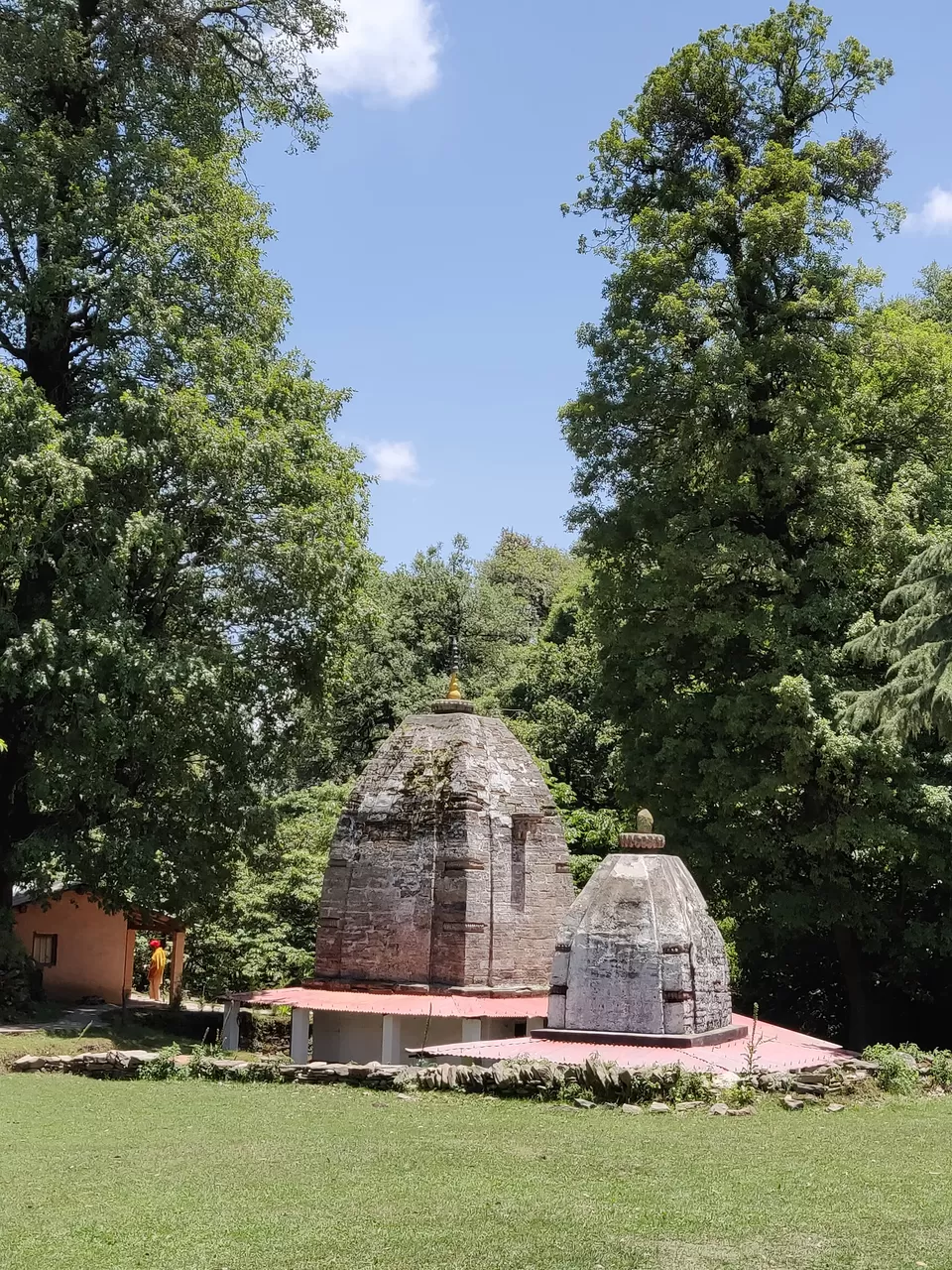 With this we concluded our trip to Binsar and headed back to Delhi. We opted the public transport for commuting to Delhi.
A place so tranquil, so serene, untouched and unharmed, Binsar is nothing less than a replica of a peaceful heaven on earth. Not only it is a paradise for trekkers and bird-watchers, Binsar offers something for everyone.
As for me, I have brought some pahadi antiques while still being intoxicated with the hangover of how another year of my life floated away with the clouds at breathtaking Binsar!
Payment Points
* Entry fee before entering the Binsar Wildlife Sanctuary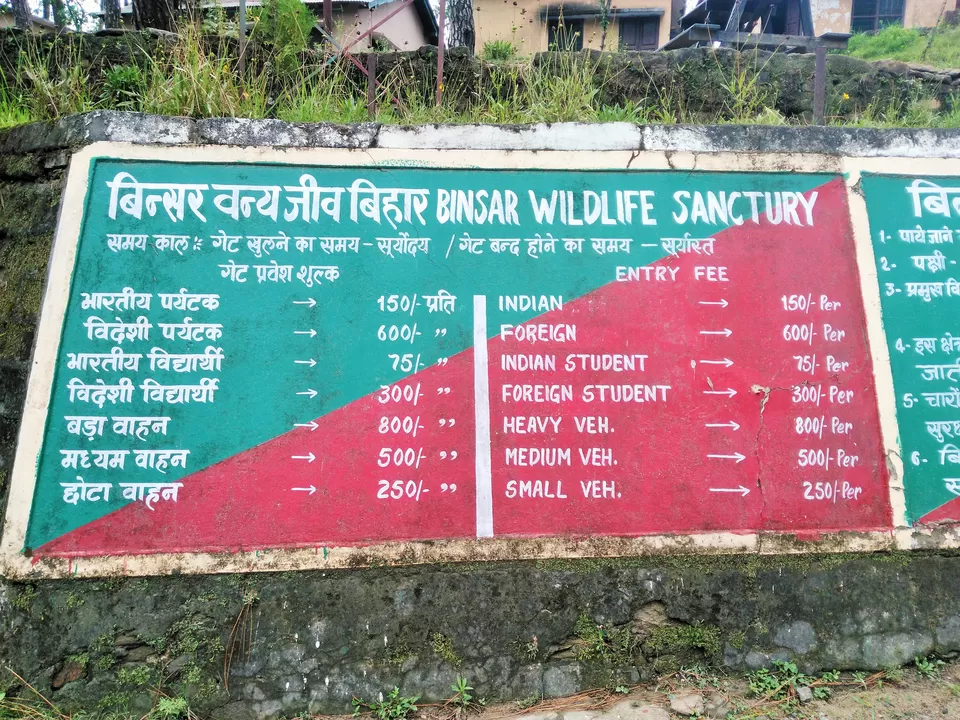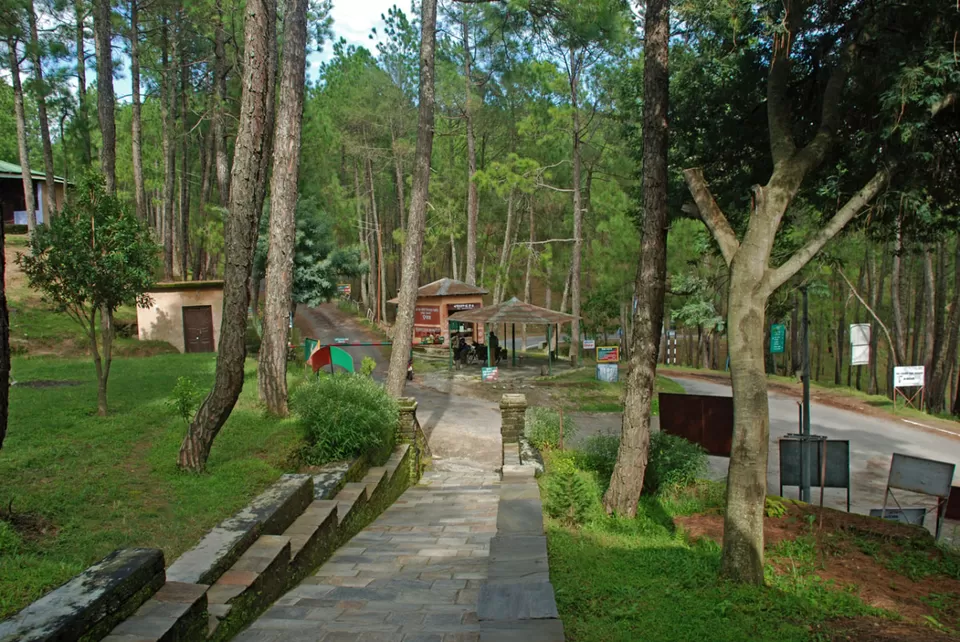 * Guide fees for bird-watching activity
Additional Information
• Time of trip: 15th June to 18th June
• Season: Onset of monsoon
• Trip duration: 2N/3D
• Mode of travel: Public Transport
• Must carry: Umbrella, shades, sunscreen, scarf (to cover face), good shoes (lot of walking and hill climb on forts), water bottle (must stay hydrated), camera, and a zest to travel.
• Dress code: Light cotton clothes, shrugs for trekking and walking activity. Avoid shorts/sleeveless to avoid severe sunburn and tanning. Also carry warm clothes as it is usually cold at night.
• Places I wish I could cover: Gairad Golu Devta Temple at Binsar