Rishikesh ,also spelled Hrishikesh, Rushikesh is located at uttrakhand state in India. Rishikesh is a very well known place in India for its deep cultural and spritual significance for Hindus. Rishikesh lies in the foothills of the Himalayas of the garhwal region. It is the base of many spots in Himalayas like Kedarnath, Badrinath , Yamnotri etc. But now it is also a "Capital of World Yoga". Rishikesh is also an "Adventure Capital of India" and famous for trekking to himalaya peak, white river rafting, bunjee jumping, camping.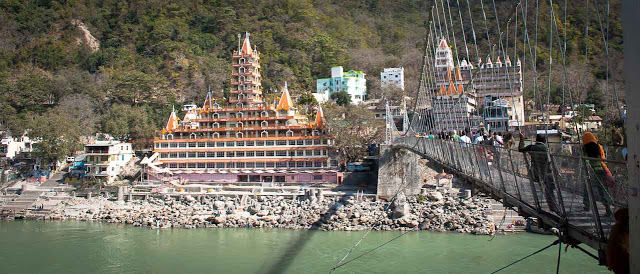 We decided to go to rishikesh for bungee jumping and river rafting. Our plan was to go on friday night and return back to home by sunday night. Because our plan is to raft on saturday morning and think to do the bungee in the evening but we wont be able to find agent who book bungee jumping everyone said its overbooked thats why we decided to stay on satarday night. so we started our journey from delhi on friday night. We already booked our seats online in "up roadways" bus which was a big mistake. When we reached ISBT "kashmiri gate" and went to UPSRTC window they said to go to platform no 12 and when we ask for the bus number they said there is no bus yet and we went to the platform after waiting for half an hour when we again ask him for the bus he gave one number which we try at least 15 times and finally the person we met was drunk.and has no clue about the bus then we met some more fellow passenger they were also trying to find their bus so now we were like 10 people and none of know what to do. Then the drunked worker of UPSRTC stopped one bus and i cant believe what he did, he actually kicked off every passenger from that bus. so this how we got the bus and our journey started.
we were about to reach half way where the bus stopped for refreshment and there we got a chance to have "jain shikanjee" kind of a lemon juice, which was really awesome. Now after a half hour break our bus again hit the road or the journey started gain well we got two more 15 minuted hlt before reaching "Rishikesh". As I had been rishikesh several times so I know about the "Rishikesh" we directly got the shared auto to "Ram Jhula" and booked our rafting as we reached there at 8 o'clock in the morning so we started our rafting by 8:30 Am from "Shiv Puri" and ended by 11:00Am at "Ramjhula" where we collect our stuff. What an awesome feeling while rafting in fact I fell down once from the raft while getting in rapid. Our guide was awesome he took us in good rapids.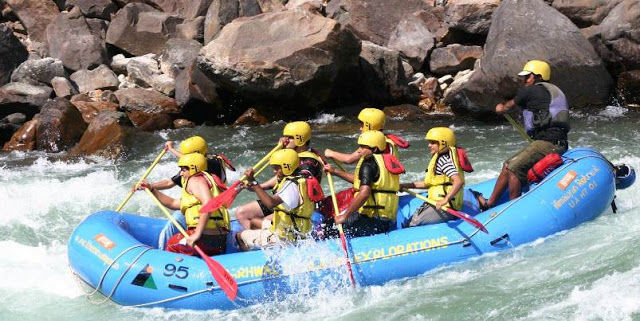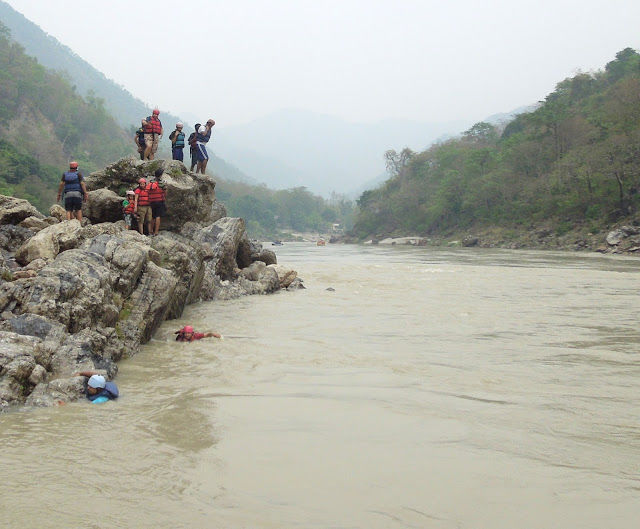 After the rafting we were asking the agent for bungee jump and then he said yes. So after a small break we again got a chance to thrilled ourselves again. we went to the point which he told us from their a bus took us to the bungee jump point. Their we went through a small medical check up and after an hour we were sended to the main point where we wearing the harness and getting a small steps to to do good jump. So after 10 minutes I was on the edge and not afraid of anything and jump on the count 3! for next 10 second what i feel i will never forget in my whole life , the pull back is also good, and swinging is good too. Then I reached to ground where I got some water and wait their for navneet and we talked there for some minutes. We trek a little to get on the base and took our stuff and leave for rishikesh again.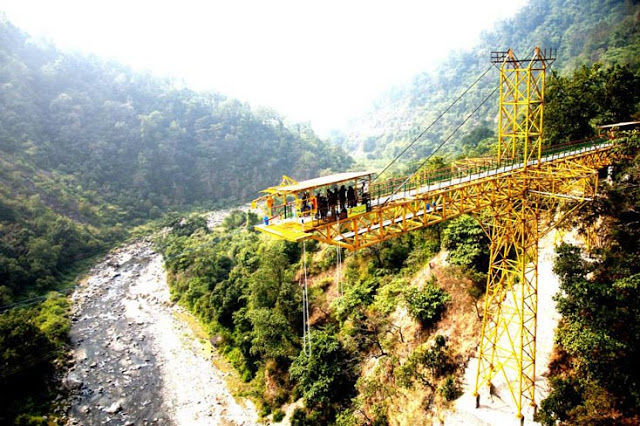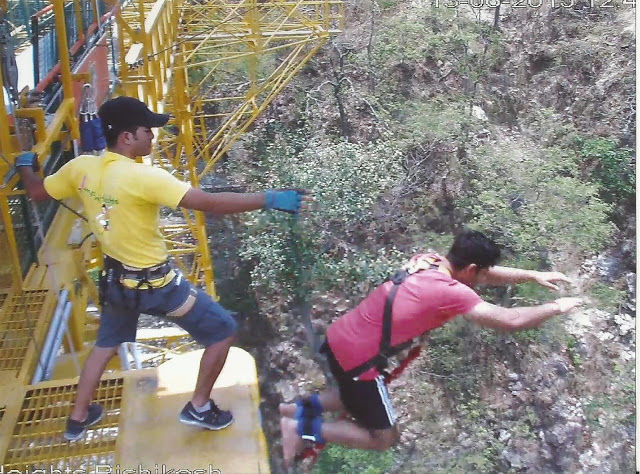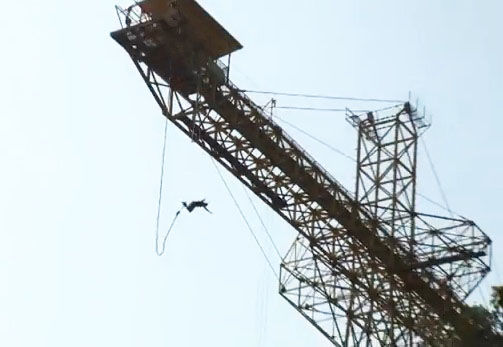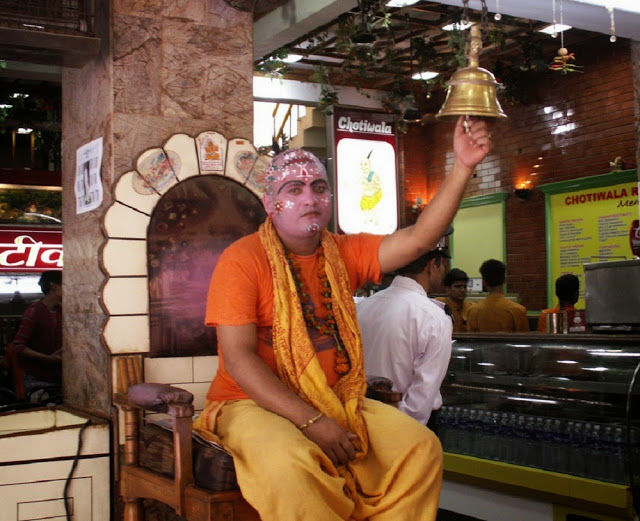 We Finished all the activities by 4:30 PM and had our dinner at chotiwala. The food was delicious its a very recommended place for eating in Rihikesh. We hang around the place a little more and left the Rihikesh at around 8:00 PM for delhi.