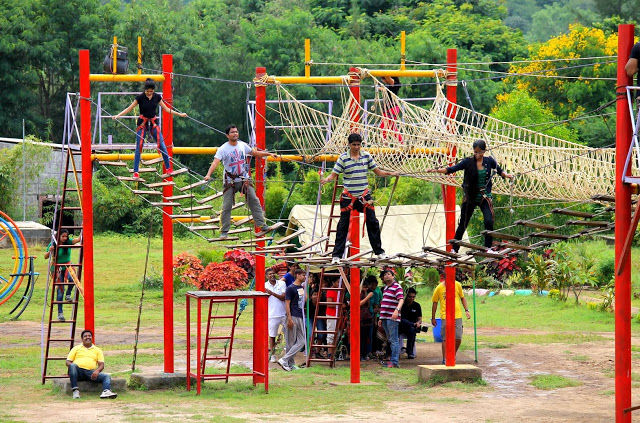 People who enjoy adventurous and adrenaline sports to the core, Adventure Plus is a one place of that kind to be.
Adventure plus is an adventure sports park perhaps the largest in Asia, being the first of its kind in India boasting a number of activities which include land, water and in-air activities.
Most of its activities are in open and it is the most wonderful place to visit especially after the rainy season or in the rain. Most of the stuff there has been for a long time but then also its an amazing value for money given the variety of activities.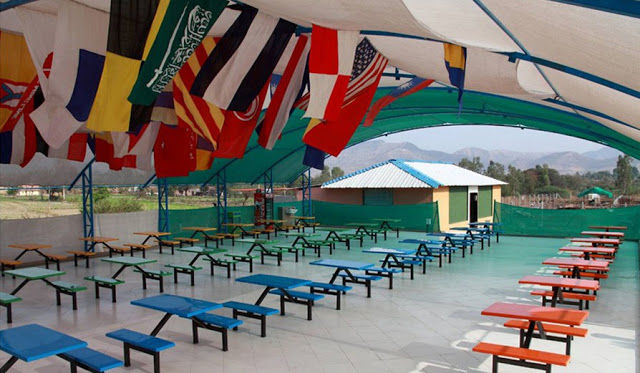 Adventure plus is a awesome adventurous park where there are a number of activities and hence you don't need to stand in long queue's waiting for your turn.
Also once you complete a activity you will be tempted to do it again due to the enormous amount of fun it provides provided that you are with your gang.
In addition to this, the park's natural environment make it the perfect destination for literally whatever it is you want to do. Adventure plus is located in Yeoli, Bhor Taluka (about 50 km from Pune), it's beautiful, rural setting adds to the allure of the park.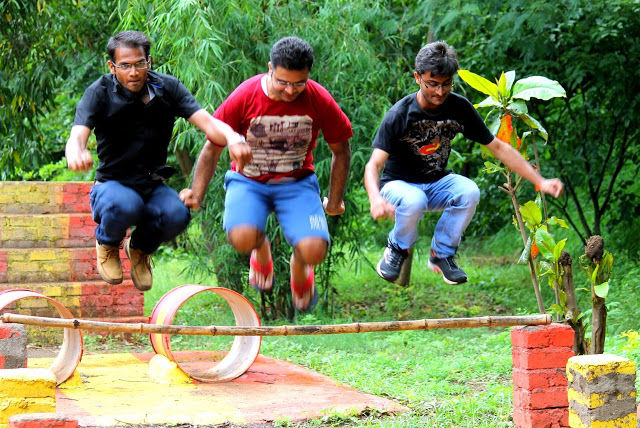 For the amount of the ticket price the number of activities that you get are truly great. Compared to the other adventure resorts like the ones in Lonavala, the price adventure plus charges is peanuts.
Wall Climbing, Rappelling, Burma Bridge, Obstacle Race, Rifle Shooting, Archery, Kayaking and plus lunch for around 700-800 rupees is what they offer which is simply awesome when compared to other adventurous park.
Let us see the various activities that Adventure Plus has to offer:
Archery - Archery here is easy and fun activity. The equipment is also light weighted and easy to use, and they offer 5 shot per individual which is easy to perform.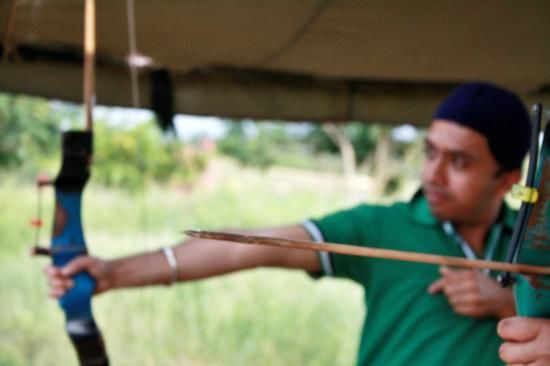 Rifle Shooting - Rifle shooting here is more way better than what you do in amusement fairs. Also the gun used is much better than the ones you see in the fairs.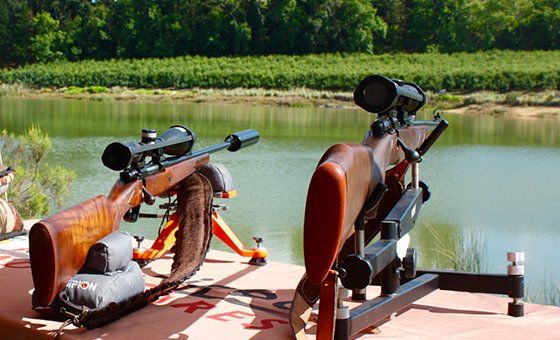 Burma Bridge - Made at a minimal height this bridge activity is a great fun if you are doing it for the first time. Also it will help you overcome your fear of height once you do it and will adds to your fun.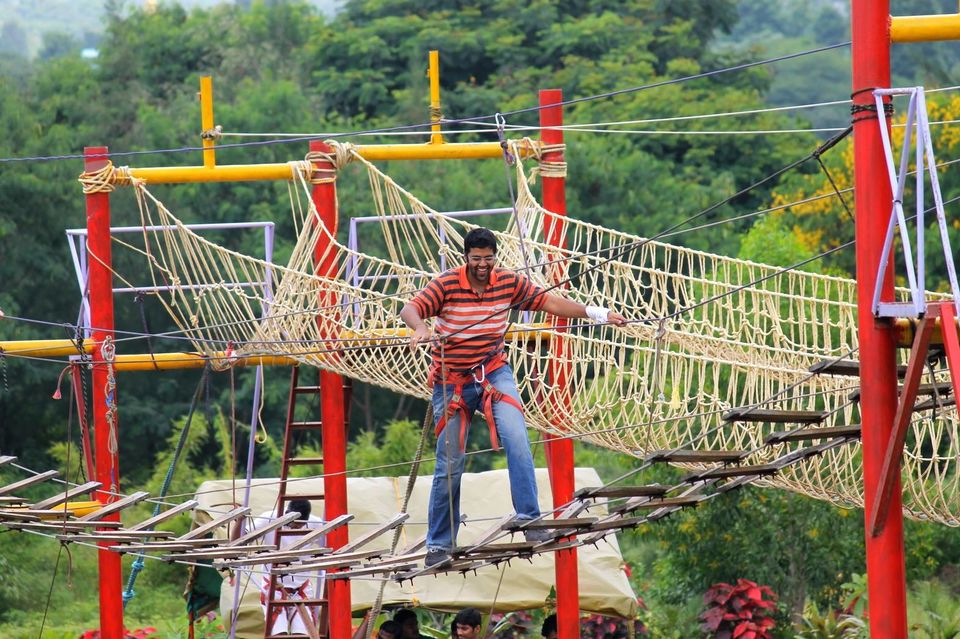 Army Obstacle Course - The obstacle race is actually a series of activities to be done one after the other.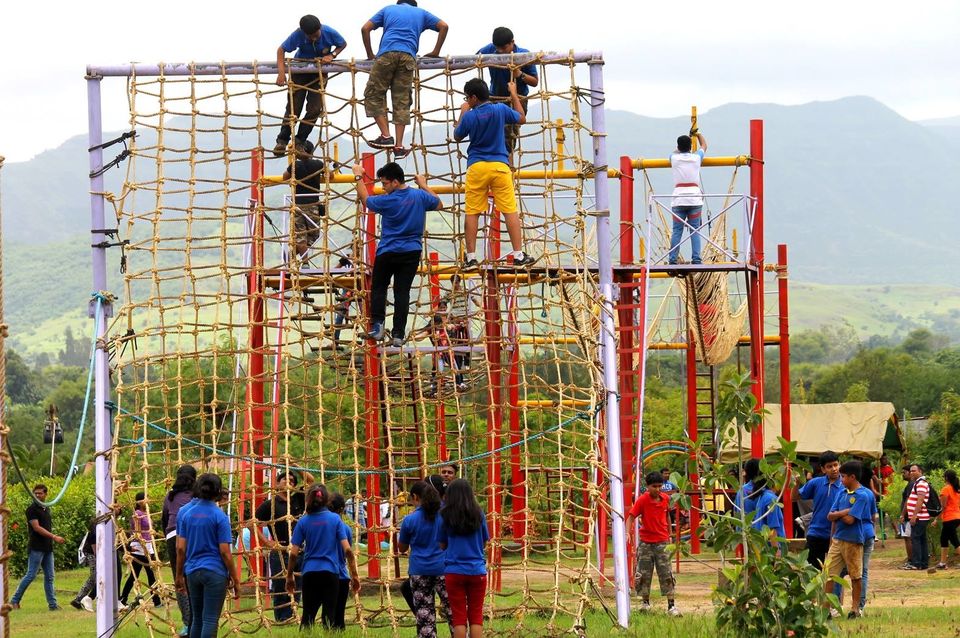 Rock Climbing - A very tall wall (50 ft) with an amazing view from the top i.e. if you do manage to climb it. It is a bit difficult wall to climb compared to the other ones, but where's the fun without a challenge.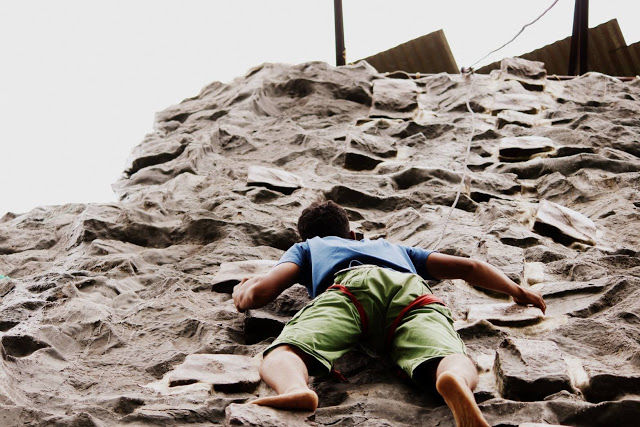 ATV Ride - The machines are in good condition. The only problem is that we have to drive around on a flat area (Only 2 rounds).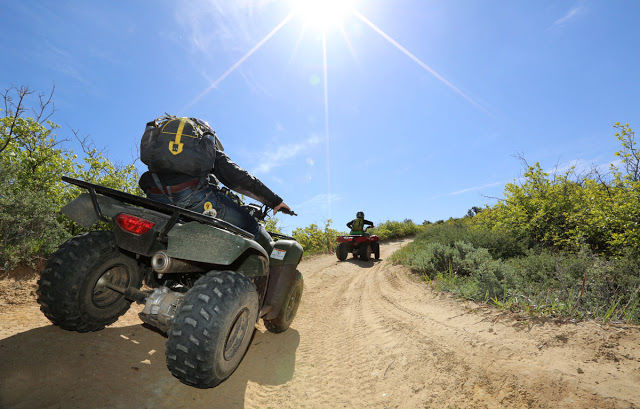 Cycling - Cycling is an interesting part of this park as you get to try so many different kinds of strange looking cycles.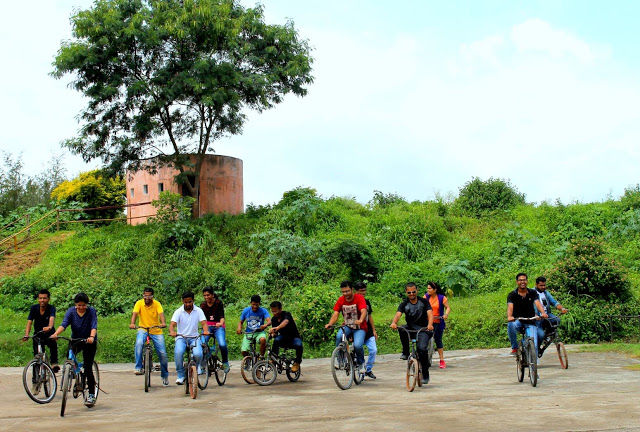 Water Based Activities - These activities are fun because of the variety offered. There are so many different types of vehicles to be tried like the Paddle Caddie, Hydro Bike, Floating Suit & Water Roller.
Rope Bridge - A great place for photos. This is the bridge across one of the two water bodies.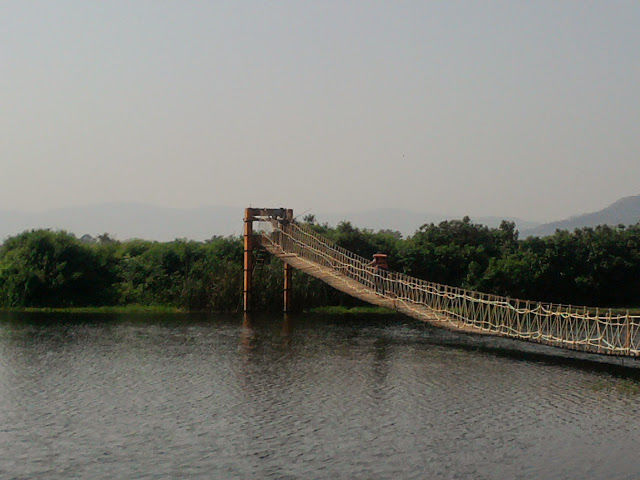 Kayaking - It is great fun as usual. If you are new to kayaking then it will be fun when you try to understand the nuances of steering a kayak.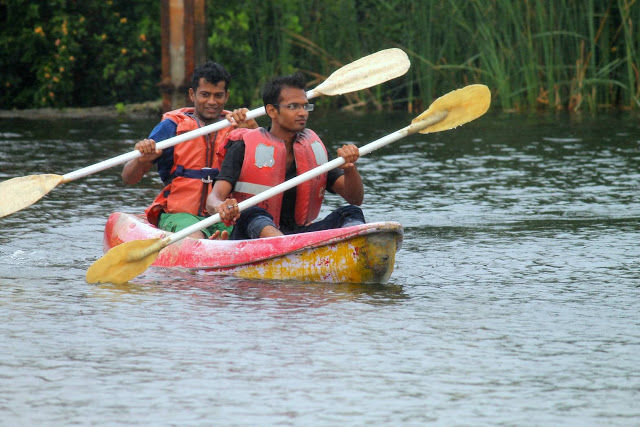 Rain Dance - An open pool with lot of inflatables in different shapes. There are also water guns and water showers all over the pool. Adding to it there is some loud music and it is like a water discotheque!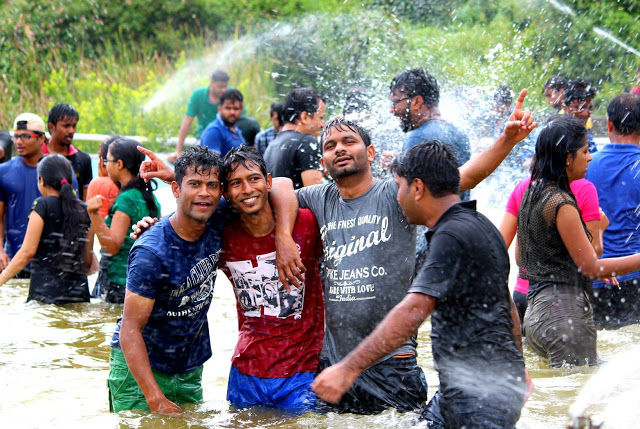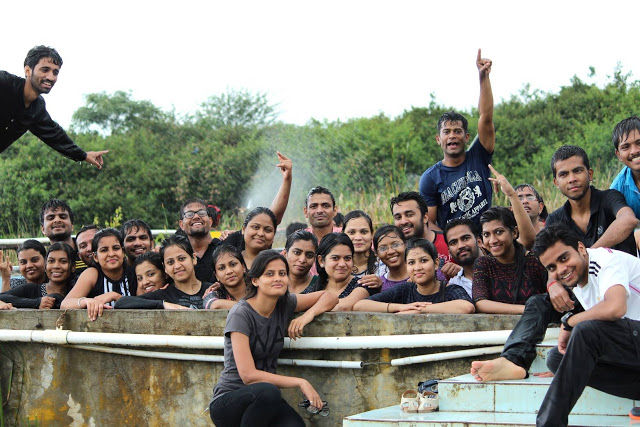 Zip-lining - For first time Zip-liners its super fun. Supposedly the longest zip-line in India, this is a thrilling experience. The climb to the top of the zip-line is itself thrilling as it is at a considerable height.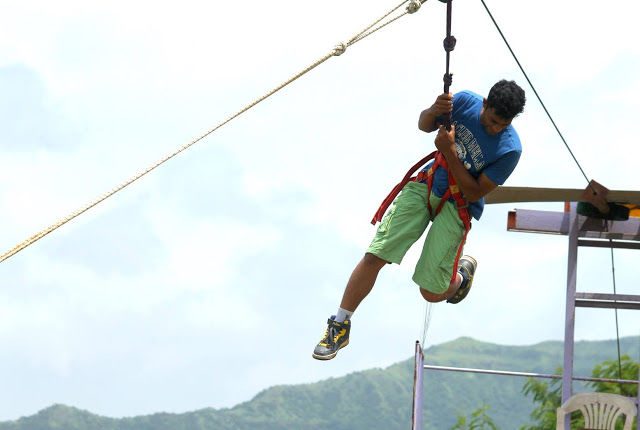 Wall Rappelling - Very thrilling, particularly if you are scared of heights. You rappel down the same wall which has the wall climbing on the other sides.