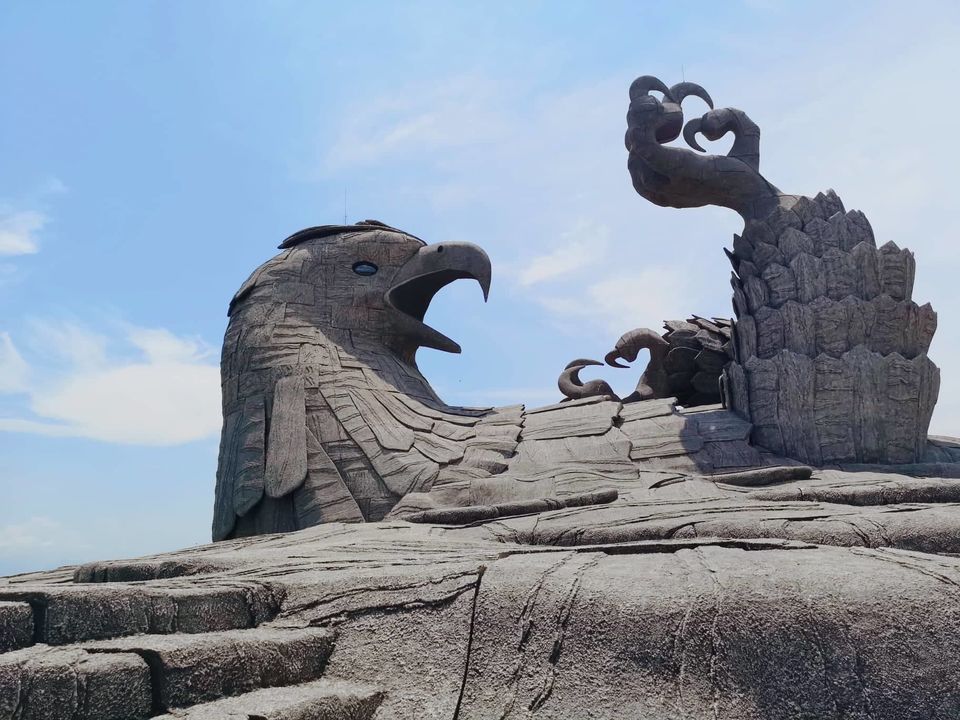 It's been like over 6 months I moved to Coimbatore for work and been a toiler since then. I badly need a break and it was perfect time (beginning of monsoon) to visit God's own country, Kerala.
This is a perfect weekend getaway for people who is in and around Coimbatore and for those in Trivandrum, Kollam districts.
DIGGING DEEP:
According to the Sanskrit epic, Ramayana, it is believed that when Ravana abducted Sita to Lanka, Jatayu tried to save Sita from Ravana. Jatayu fought bravely, but as it was very old it couldn't succeed. Rama and Lakshmana while on their search for Sita fortuitously saw dying Jatayu and tells them that Ravana had headed South. It is believed that Jatayu fell on the rocks in Chadayamangalam (where Jatayu Earth's Center is located) after his wings were clipped by Ravana. This sculpture at Chadayamangalam is a statue of Women Safety and Honour.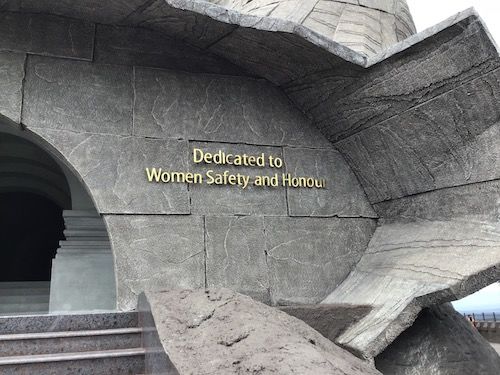 Jatayu Earth's Center at a glance:
Hill 1: Jatayu Rock Hill- This is the tallest rock with a height of about 1000 feet. The Jatayu sculpture is present here.
Hill 2: Adventure Rock Hill – As the name indicates, this rock is purely for adventure activities. One can engage in activities like Rappelling, Jummering, Bouldering, Valley Crossing, Chimney Climbing, vertical Ladder, Archery, Zip-line, Commando Net, Rifle Shooting, Log Walking and much more.
Hill 3: Elephant Rock Hill- Operations for this rock is yet to start as on date but is expected to have a zip line, sky cycling, night tent, campfire, moonlight dinner with live music, live kitchen etc.
Hill 4: Kitchen Rock Hill – Activities in this rock is also to be started which includes Siddha rejuvenation in natural caves with accommodation and herbal garden. The helipad is made near to this hill.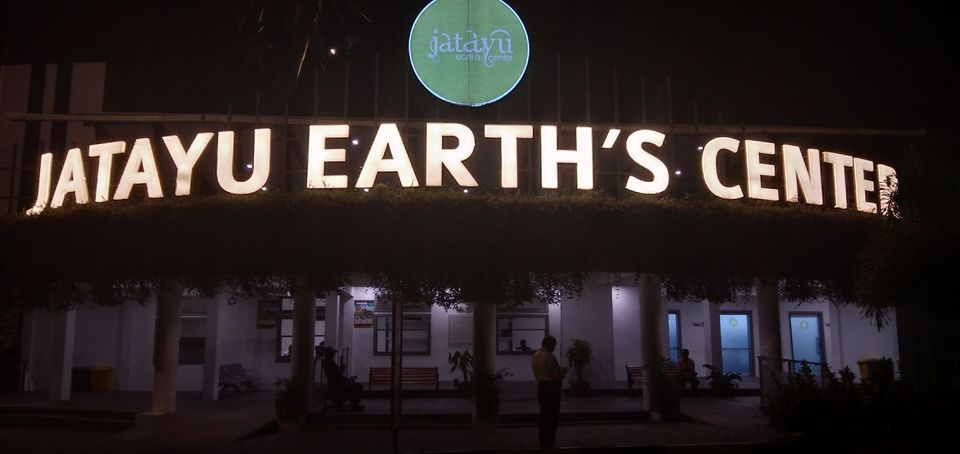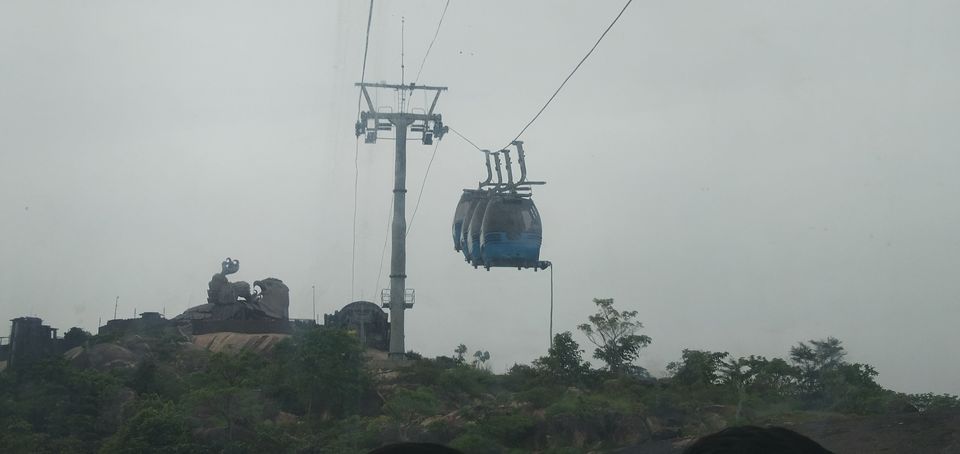 One can reach the sculpture by foot, Rope-way or by chopper. I suggest you to take the Rope-way as it is much economical plus you'll be mesmerized with the views. For Rope-way, it costs about Rs. 400/person and with that you'll be provided an entry band which you have to return on your way out. You can book Rope-way slots either online or you can buy directly from the counter. There are four time slots per day Starting from 10 A.M. IST to 8 P.M. IST. Have many bags during your visit here? No problem they've got cloak room just next to the ticket counter. They also provide wheelchair facilities for the required at no additional cost.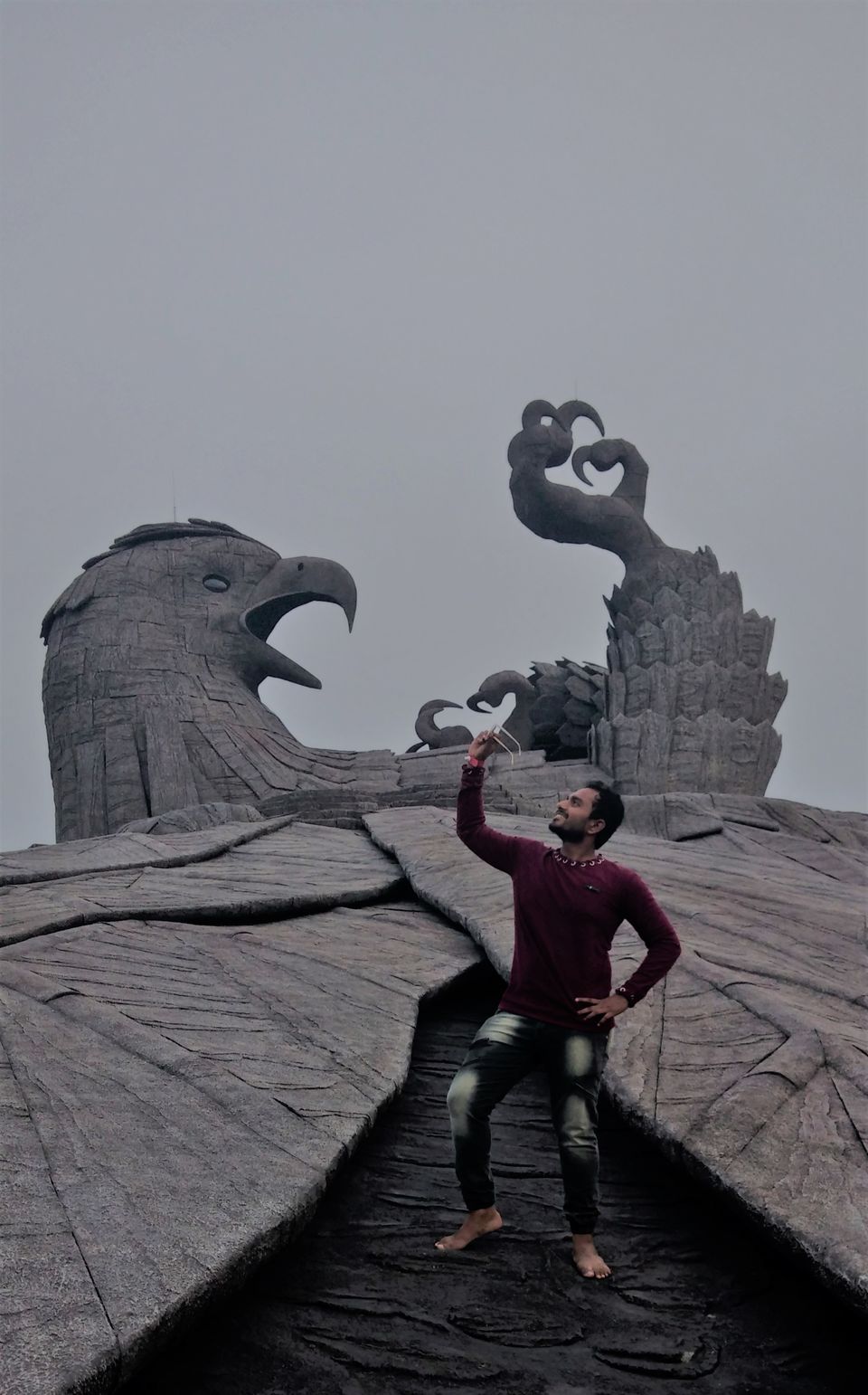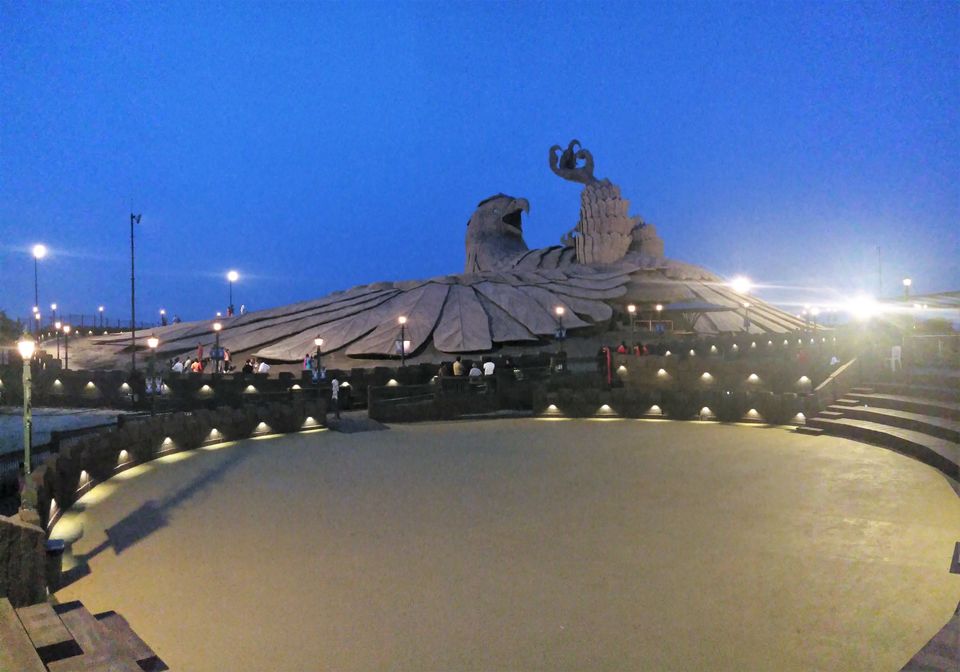 The space inside this sculpture is about 15000 sq.ft but it is under construction till date. Once completed, the main attraction will be the 6D theatre which will give us a feel of Jatayu fighting with Ravana to save Sita, thus by passing the audience a message to honour and respect women.
Just next to the sculpture Lord Rama's temple is being built, behind which you have a view point that makes you speechless. It takes approximately about 2 hours to see in and around sculpture if you are a photo freak.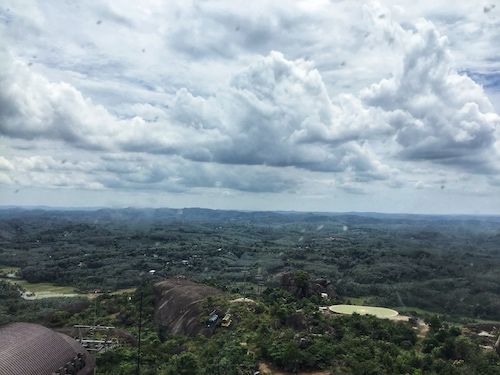 Coffee in cold breeze would be great right? But how? You do have a cafe in front of the sculpture where they serve coffee, tea, pastries, patties, homemade chocolates,etc. Home made chocolate is a must try here which has the Jatayu logo inscribed in it.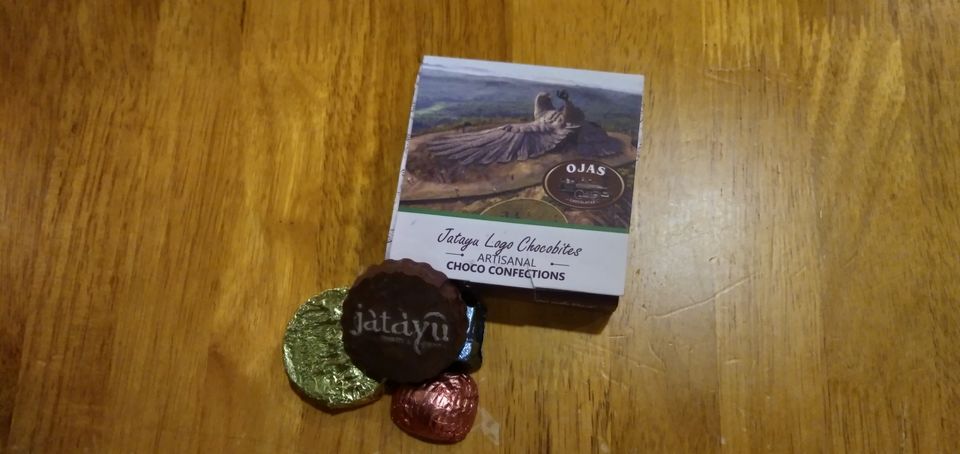 If you are planning to stay near Jatayu park then checkout Hotel Hillway Park and for Vegetarians one can try Kamal restaurant. I would suggest every travel enthusiast who is on the way to Kovalam to include this in their itinerary. This destination can also be good for a day outing .