The 'abode of clouds' Meghalaya, is a haven for adventure sports. Covered with lush green forests, shimmering lakes and a massive network of caves, Meghalaya is teeming with a vast variety of adventure activities for you to pick from. There are a number of things to do in Meghalaya, especially for the adventure lovers holidaying in this northeastern state of India.
Things to do in Meghalaya:
1. Trekking
Meghalaya is a perfect place for some of the best nature treks, through rain forests, river banks and living root bridges, which are exclusive to Meghalaya in the entire world. And trekking is one of the most sought after things to do in Meghalaya, however the routes can be challenging. Treks can be done on your own or with trained guides.
Skill and gear: You need to have a deep passion to endure the difficulties en-route and reward yourself with breathtaking views. Even though the living root bridge trek can be done by amateurs, others are a little trickier and recommended for those with at least a little experience. The gear needed is simply a good pair of shoes and a trekking pole.
When to do it: The dry months from November to February throw open abundant trekking opportunities for the adventurous traveller.
Cost: The cost, if you go on a group trek is not more than ₹500 per person. This cost doesn't include any gear or camping services.
Best trekking routes: Living Root Bridge, David Scott Trail, Kyllang Rock and Sohpet-bneng.
Organisers: Pioneer Adventure Tours, Adventure Nation: The Outdoor Tribe.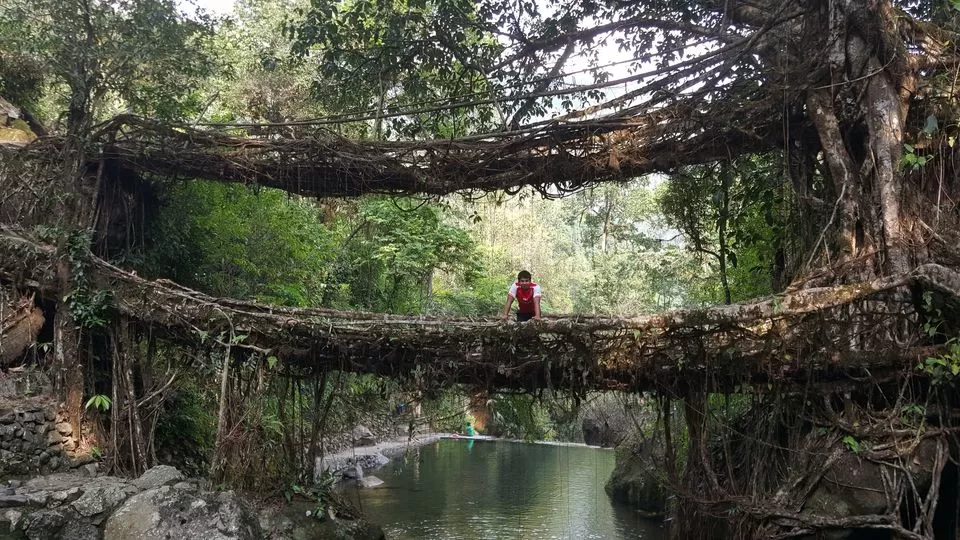 2. Cave explorations
If you are looking for a completely different kind of experience to get your adrenaline levels high, there is no dearth of things to do in Meghalaya, and cave exploration is one of this. The state has approximately 1,700 limestone and sandstone caves, which are some of the deepest in India and are either fully or partially explored. Stretching to over 300km, most of the state's caves are located in the East Khasi Hills, South Garo Hills and Jaintia Hills.
Skill and gear: No formal training is required for caving but you need to be physically fit as this is a physically taxing activity that requires a lot of hard work. Body suits, gloves, helmets, LED headlamps, and gum boots are the essential gears needed for caving. However, they are usually provided by the group you book your caving activity with.
When to do it: November to March is the best time to enjoy caving in Meghalaya as this is when the water levels in the caves are at their lowest.
Cost: A group tour will cost you around ₹3,500 to ₹4,000 for a three-four day caving expedition. The cost includes gear and guide.
Best caving sites: Krem Chympe, Krem Umthloo and Krem Liat Prah in Jaintia Hills. Mawsmai Cave, Krem Mawmluh and Krem Ri Blai in Khasi Hills and Siju Cave and Tetengkol Balwakol in Garo Hills.
Organisers: Meghalaya Adventure Tours, Kipepeo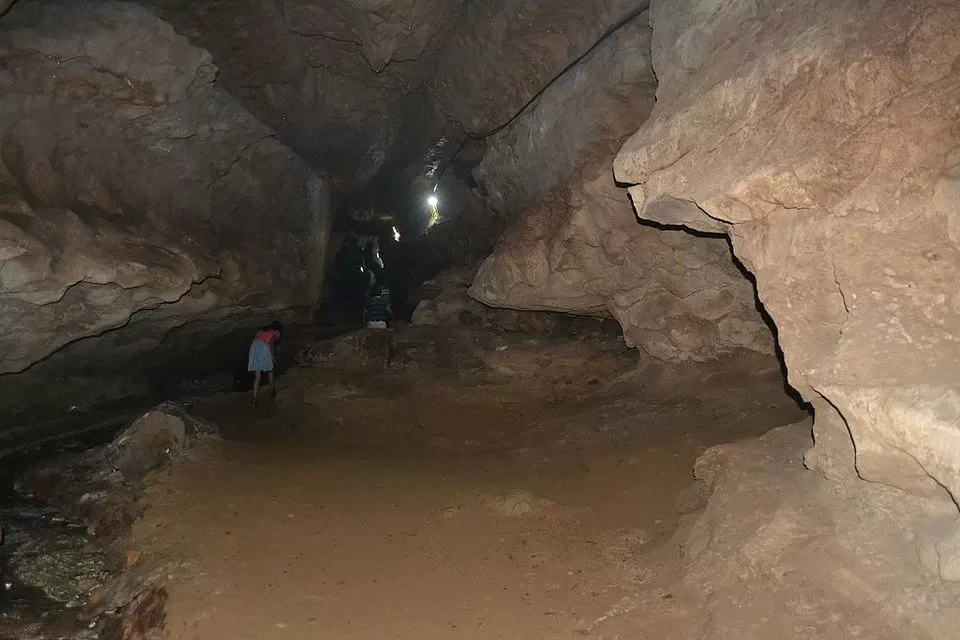 3. Scuba Diving
Scuba diving in Meghalaya? Are you also wondering how can we list this as one of the things to do in Meghalaya? Well, in Meghalaya scuba diving is not done in the ocean but in the rivers. The calm Umgot River in Dawki is perfect for scuba diving where amateur divers can go down to the depth of 10 metres. Certified divers can go deeper.
Skill and gear: You do need to learn scuba-diving before you take a plunge into the ocean. PADI (Professional Association of Diving Instructors) courses are easily available around diving sites and they provide all the gear needed for the activity.
When to do it: Scuba diving in Meghalaya can be done year round, however, monsoon months are a little unpredictable and can therefore lead to last-minute cancellations.
Cost: ₹2,500 per head that includes gear and diving for about 30 minutes.
Best scuba diving sites: Umngot River in Dawki
Organisers: Pioneer Adventure Tour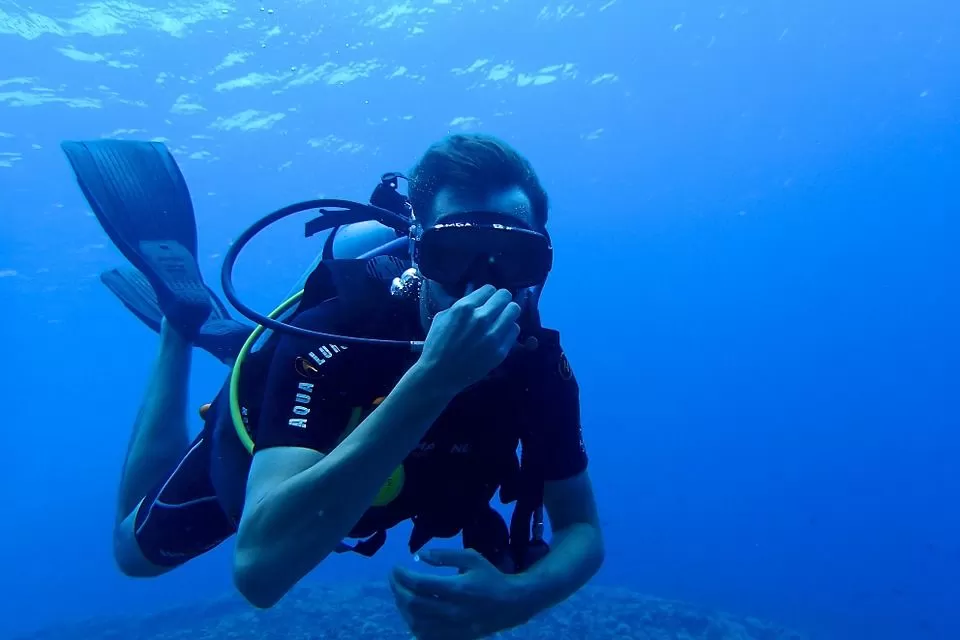 4. Kayaking
A challenging recreational outdoor activity using an inflatable kayak to navigate a river or other bodies of water. This is usually done on whitewater or still waters and different degrees of rough water. Kayaking is considered to be the ultimate adventure here as it offers opportunities for swimming and water sliding as well.
Skill and gear: Kayaking involves an inflatable kayak and pedals. It is generally done with a guide Therefore, the skill you need to have is passion and a desire for experiencing ultimate adventure.
When to do it: November to February is the best time to indulge in this activity as the river flow is apt for it.
Cost: Kayaking as an independent activity is generally not done. However, if you wish to do it, you can do it for as low as ₹100 for 30 minutes in Umiam Lake.
Best kayaking sites: Kynshi River in the West Khasi Hills, Umgot River in Dawki and Umiam Lake.
Organisers: Pioneer Adventure Tour and Kipepeo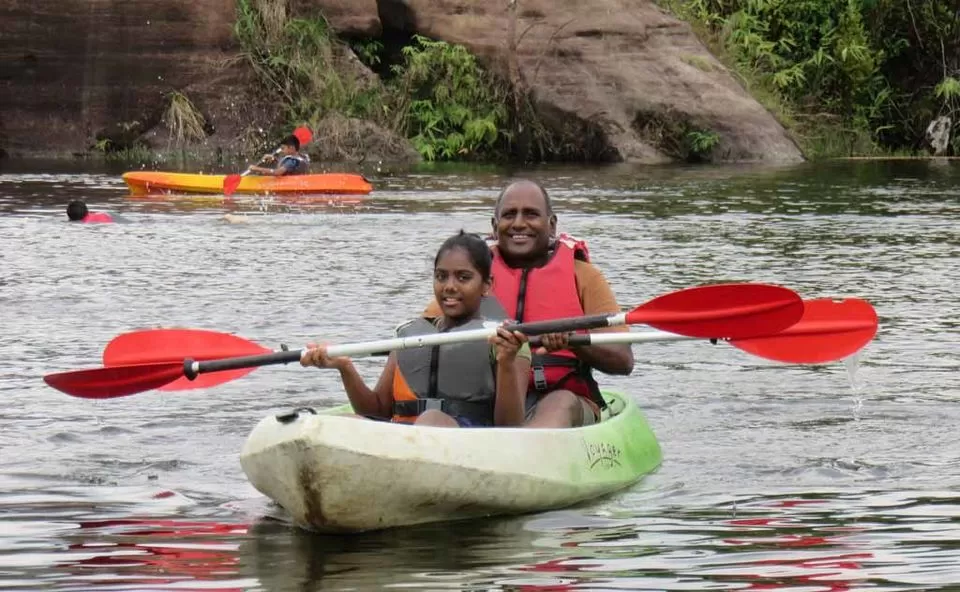 5. Zip Lining
If you are looking for an adrenaline rush, zip lining is the perfect activity for you. Strap yourselves and get ready to zip line the beautiful valley at Mawkdok/Dympep, Cherrapunji measuring a total length of 2,600 feet and 1,200 feet in height. This views and the rush, both give you a high that is unparalleled.
Skill and gear: All gear is provided by the organisers and you just need to show up. There are no particular skills needed.
When to do it: You can zip line year round in Meghalaya.
Cost: You can experience the thrill of zipping across a valley for as low as ₹500 per person.
Best zip lining sites: Mawkdok/Dympep Valley near Cherrapunji
Organisers: Pioneer Adventure Tours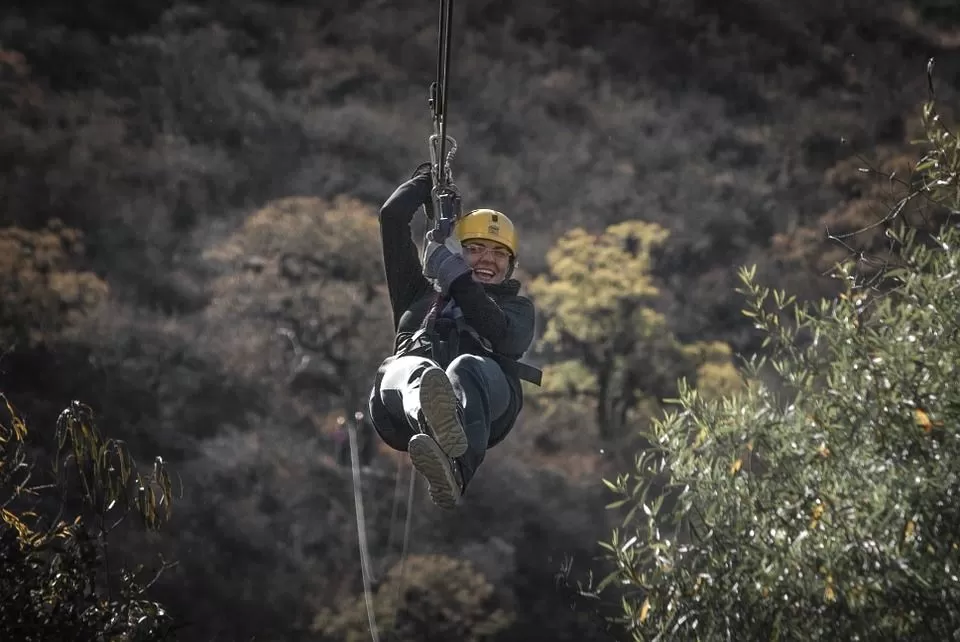 Have you indulged in any of these thrilling things to do in Meghalaya? Write all about your adventures on Tripoto today! Subscribe to Tripoto's YouTube channel to enjoy the best of travel videos.
Frequent Searches Leading To This Page:-
top things to do in meghalaya, things to do in meghalaya in april, things to do in assam and meghalaya, meghalaya holiday packages, sikkim meghalaya tour packages