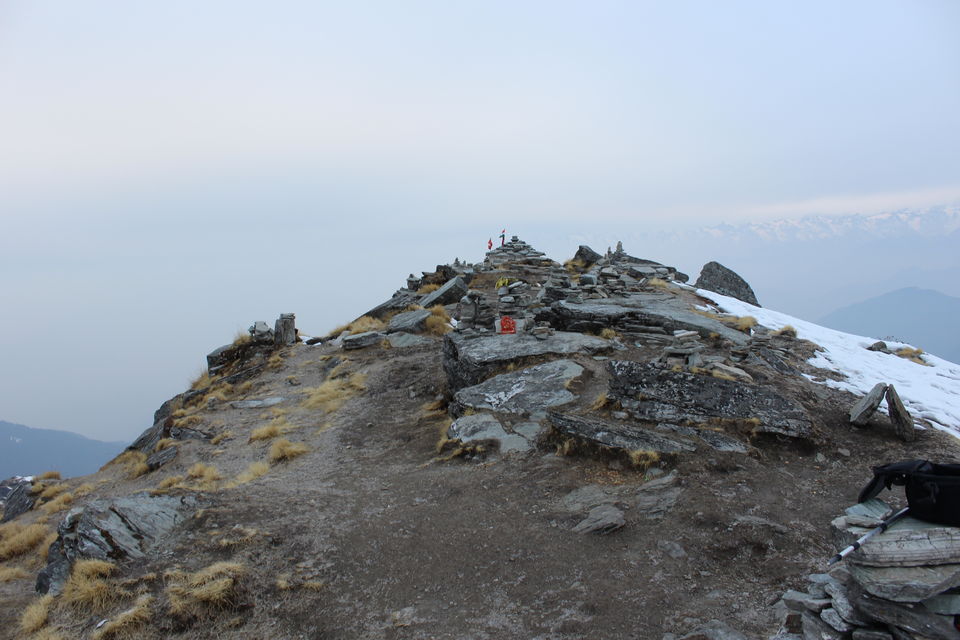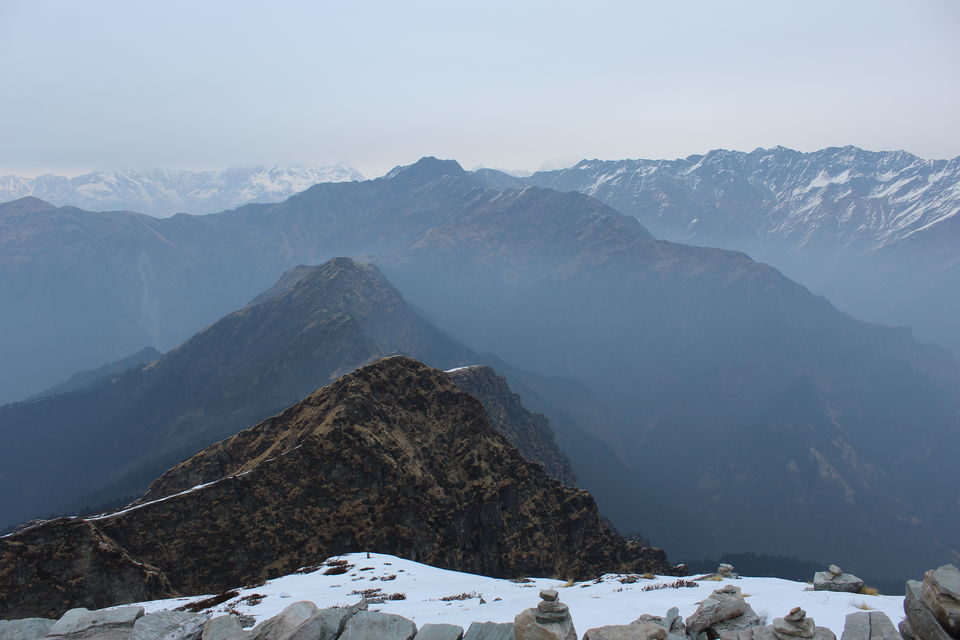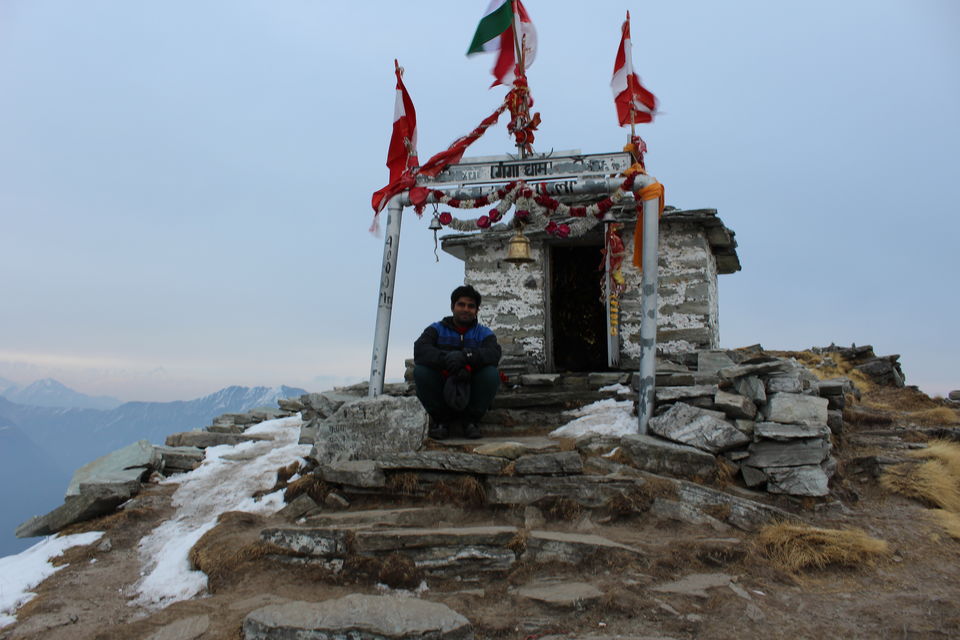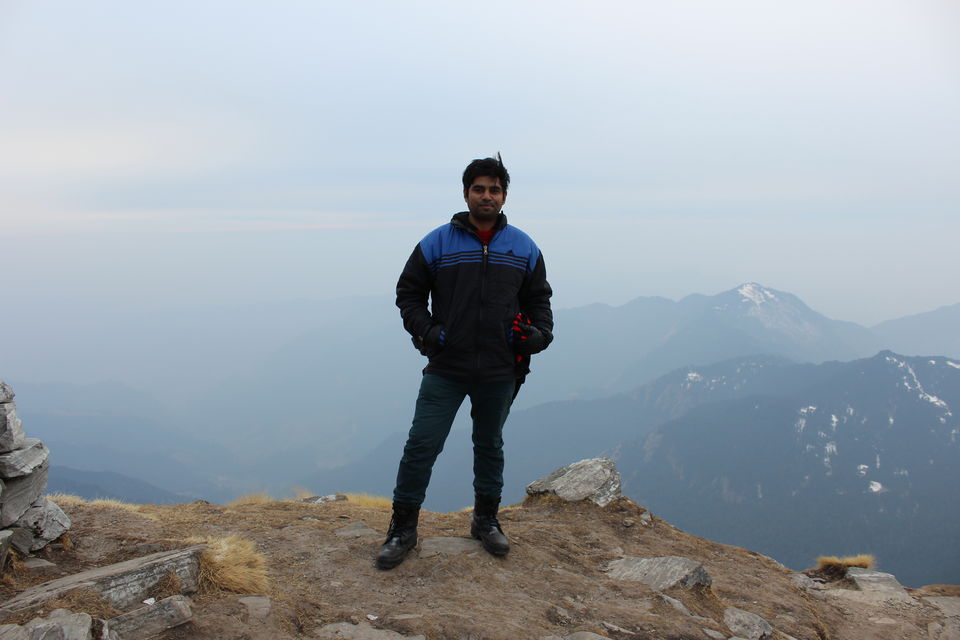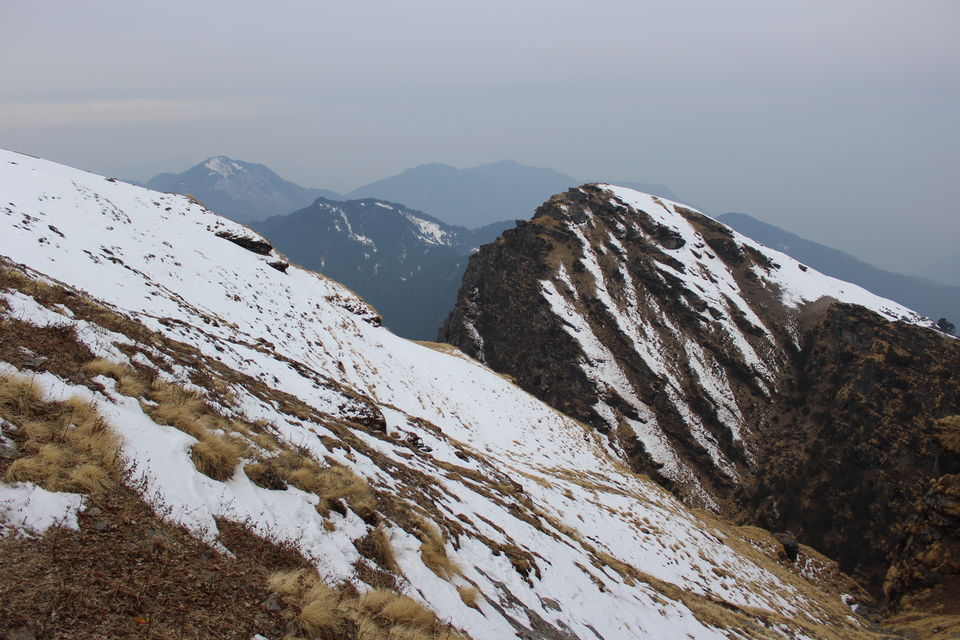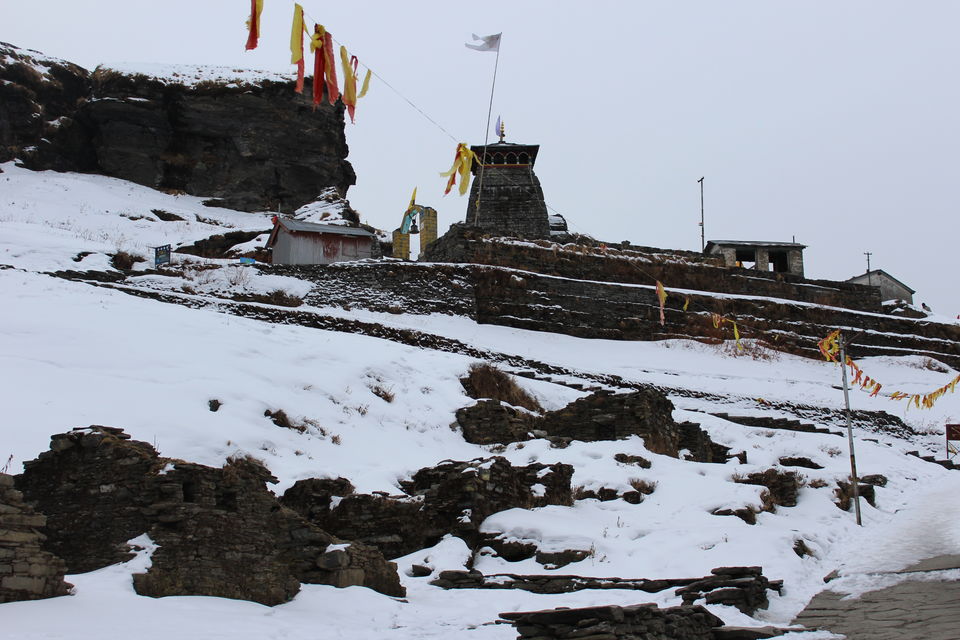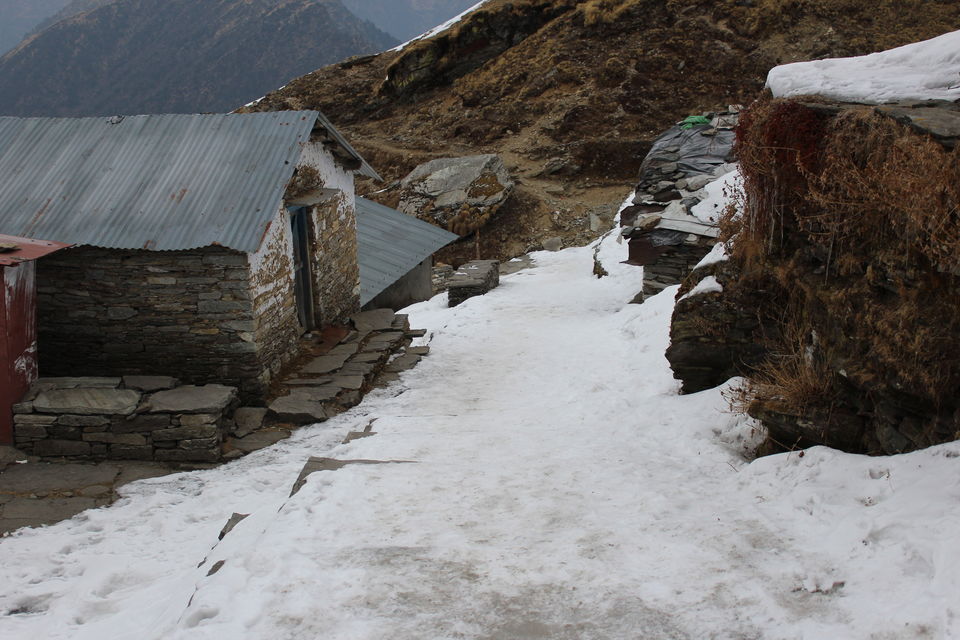 ITINERARY
I HAD READ A LOT ABOUT CHOPTA AND THE TREK FROM CHOPTA TO CHANDRASHILA SO I FINALLY DECIDED TO GO THERE IN THE MONTH OF JANUARY (towards Jan end). IT WAS A YEAR OF VERY LESS SNOWFALL. BUT ENOUGH SNOW WAS THERE TO ENJOY. IN THIS TRIP MY FIRST DESTINATION WAS AULI AND FROM AULI I WENT TO CHOPTA. (FOR AULI ITINERARY VISIT https://www.tripoto.com/trip/auli-56de75e76658c). MOST PEOPLE GO TO CHOPTA VIA DEORIATAAL WHICH INVOLVES STAY AT DEORIATAAL AND IS A TWO DAY TREK. BUT I HAD TIME CONSTRAINTS, SO I DECIDED TO REACH CHOPTA DIRECTLY AND DO THE CHOPTA-CHANDRASHILA TREK ONLY.
DAY 1: JOSHIMATH TO CHOPTA – via TAXI (I had spent a day and night at Auli and in morning came down to Joshimath. I had already hired a Taxi for the whole trip i.e. from Haridwar to Joshimath to Chopta to Haridwar for a total of 5 days. Joshimath to Chopta took almost half a day. We started in afternoon and reached Chopta at around 6.00 pm)
The Village - Chopta is a very small village and scarce electricity. Due to cold, water had frozen in the pipes and there was acute shortage of water. We had just one bucket of water for usage from Evening to Morning and the hotel owner, on our request, had agreed to provide another bucket of water in Morning. At around 7.00pm, lights came and we charged our phone batteries as power supply was to be cut again at around 10.00pm.
Cold - Cold was severe. We had to wear Jacket over Sweater, Handgloves, Muffler, all that even when we were inside the hotel room
Guide - I inquired for a guide to accompany me during the trek and the hotel owner who was an ex-army man agreed to do so upon payment of Rs 1000. Now usually this price is Rs 500, but I wasn't in a mood to bargain so I agreed.
Beginning - We decided to start the trek at 4.00am in the morning so that we could reach before 6.45am so as to be able to see sunrise. A few experienced trekkers who i met in Chopta told me that I would take at least 3 and a half to 4 hours to complete. However I completed the trek in just 2.30 hrs and felt great about it.
 Length - The trek is a total of around 4.5 kms but is steep.
Milestones - There are two main points on the trek, One is a flat area, 1 km into the trek, which is easy and most people go till there to enjoy snow, frolic around and smoke.
Tunganath - The other, at 3.5kms mark, there is Tunganath Temple which is one of the Badri temples in the Panch Badri group. It is said that here we can view Shivji's (Badrinath) Arms and Shoulders. Here the surrounding area is completed covered in snow during winter. The gates of the temple were closed. As it was still dark, the place looked beautiful in full moon light. We stayed there for around 10 mins. to rest, drink water and ate a few cashews.
The path from Tunganath to Chandrashila is not clearly marked and only those who have already been there can find the way. This part was not that steep and a little comfortable and much scenic to complete.
Chandrashila – It is located at around 13000 ft. (4000 metre).The temperature was Minus 2 degrees Celsius. Chandrashila peak has temple where it is said Sri Ram perfomed pooja, At around 2.5 km mark, there is a Ravanshila temple, where its said Ravan performed Pooja.
The View - The view from Chandrashila peak is stunning. You can see Gangotri and Yamunotri Glacier (parts) from here.
You can also see the Peaks at whose valley Kedarnath and Badrinath are located. You can also see Nanda Devi peak and various other peaks from here.
Ambience - The place is kind of surreal. Early morning is the best time to be here.
Wind is very strong and it was so cold that removing my handgloves (to click photos) was a painful idea.
Return Trek - The return trek was comfortable, however you have to be careful because of the snow, especially on the turns, as the snow melts at places to form ice and it gets very slippery.
We were back by 10.00am, a total of 6 hrs. for completing the whole trek.
DAY 2: Return to Haridwar