I am not sure how many of you have heard about this cartoon - Heidi, the girl from Alps. But i followed it in my childhood and I found Chopta as beautiful as i used too see in my TV screens ( animated ). Chopta is one place which is difficult to reach by public transport. Located in North east of garwal district 22km away from Ukhimath. ( internet will show you 40 . but the route is smaller) which gives a 360 degree view of Himalayas, and the best view possibly you can get from any where.
From Rishikesh I took a local bus. Local buses on mountains are never easy to travel onto, specially in garwal where the valley by your side gives you the view of rapidly flowing Ganga river ( Alaknanda ) and the horrific consequences of its deadly face after 2013 floods. Ukhimath is 5 hours drive from Rishikesh. I was the single tourist in bus and all others, locals, were sharing their dreadful experiences and loses in floods.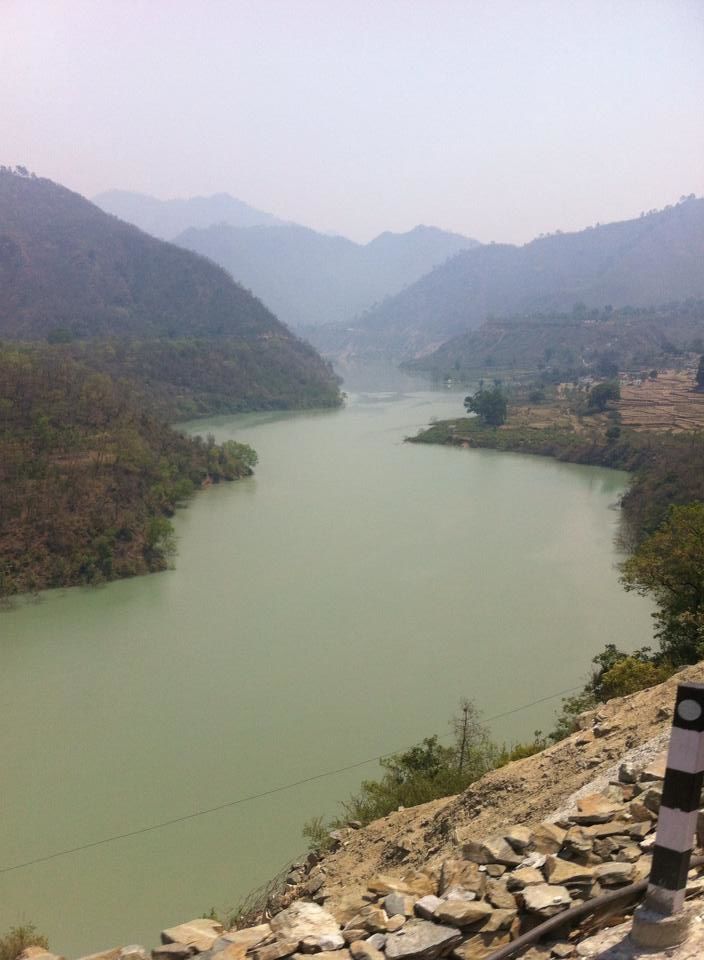 Though being only 23 km apart there is a huge temp diff in Ukhimath and Chopta & a single bus makes a to & fro journey once in a day at 7 am. Rather than staying in Ukhimath I took a private cab to reach Chopta. The road was steep and & with every km it was getting cold.
Chopta is only 10% of a village in size. Everyone is staying within a radius of 10 mtrs.
The view of mountains is a common view mostly for all living in Northern India. But this wonderful foggy view is rarely to be seen. It was like a mini- Switzerland displaying green lush valleys and white peaks as showed in Heidi. This "not so popular" cartoon series is about a girl living in Alps. And the views in show are so similar to this adoring place. Lush green mountains, deep beautiful valleys and white mountains surrounding me. The green fields on mountain slopes. The slopes lead to emergence of other peaks. Thats why I call it Alps of East, The place where Heidi lived. I could associate myself to this place just because of my childhood memories.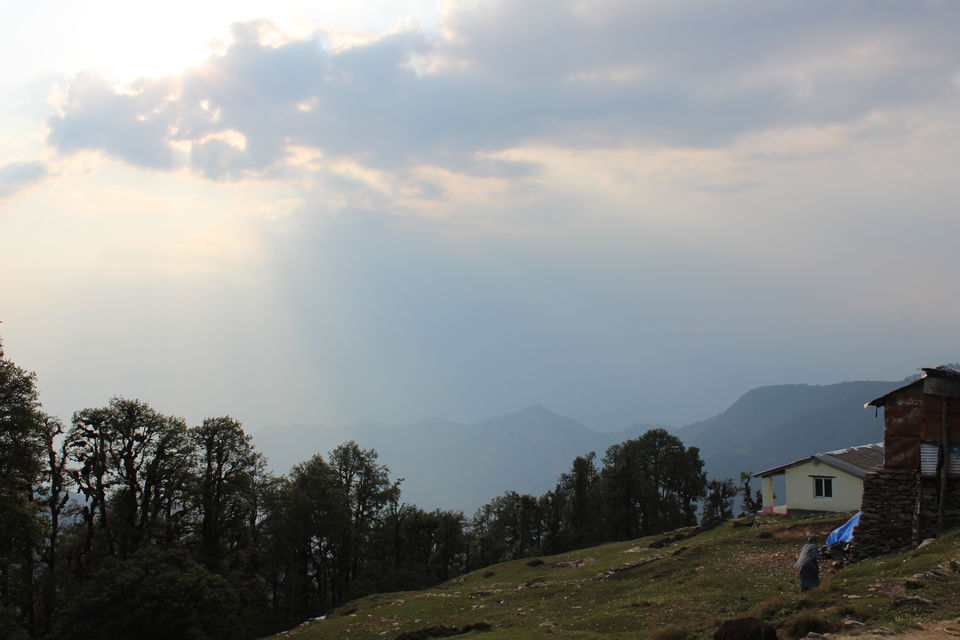 In my whole north & north - east side, I could see giant peaks fully covered with snow & clouds all around them. I always wanted to reach the top of a snow covered peak. A wave of fear, a chill ran inside my body by staring them. specially the clouds around them. The clouds make the view more scary.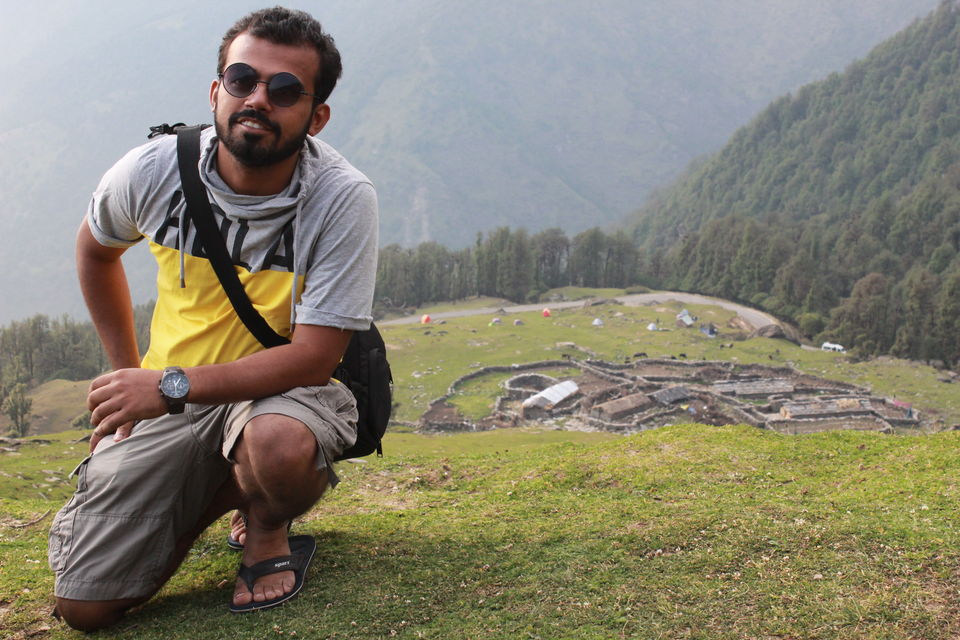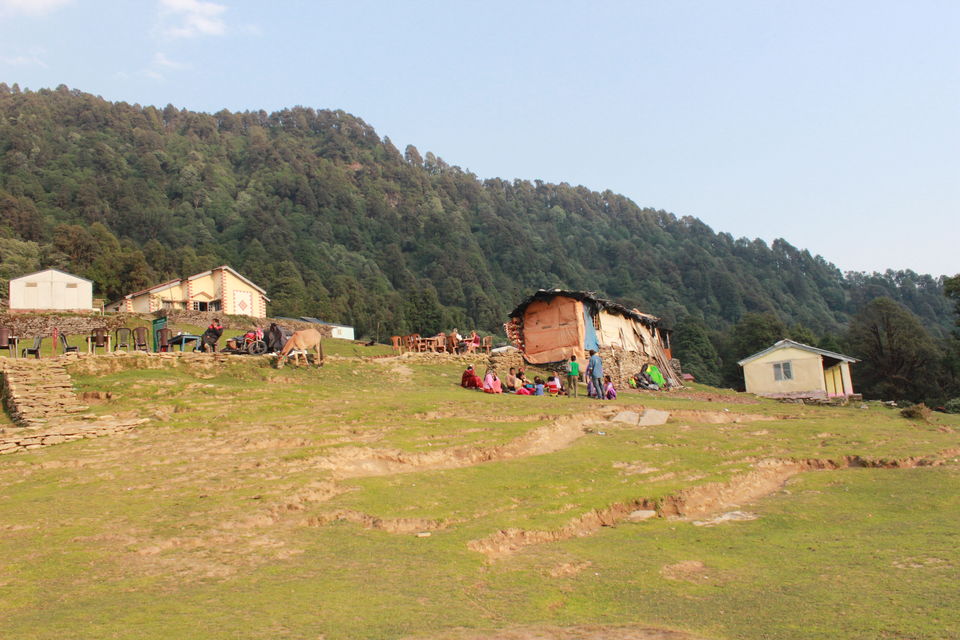 Nowhere in Himalayas you will not meet a baba, that too missing weed and chilam. and my evening was made smokey with him. Guides in Chopta approached me and offered to take me on trek at 3:30 in the morning so as to catch the beautiful sunrise view. Of course I did not need the guides but i got the idea.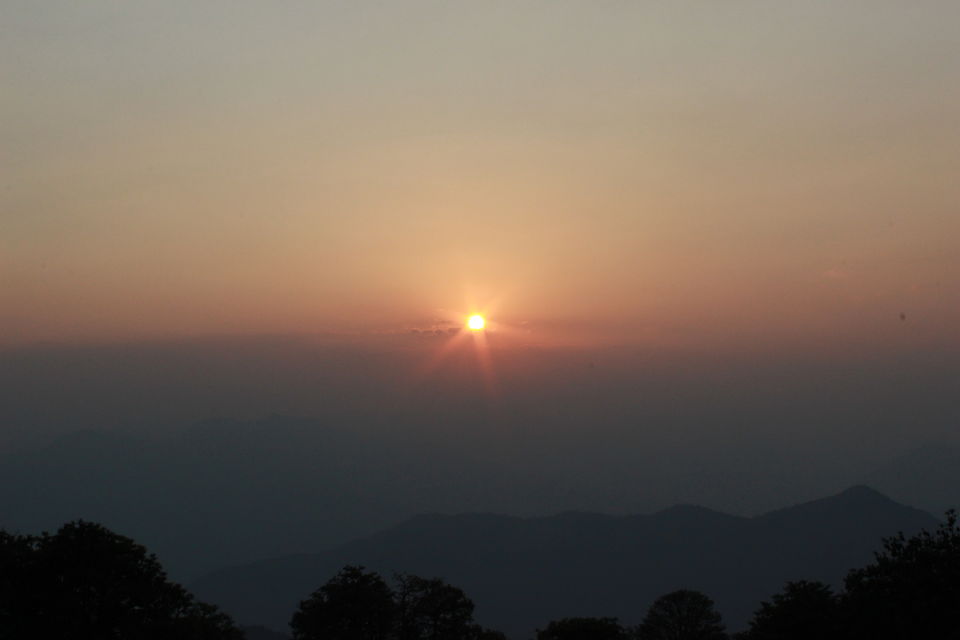 THE TREK :-
This was by far the most scary experience in my life time. Walking in the dark, in the woods, on a mountain at 4 in the morning. Every tree my torch put the lights on appeared to me like a lady standing in white saree. ultimately i decided not to look my and keep and head and torch down.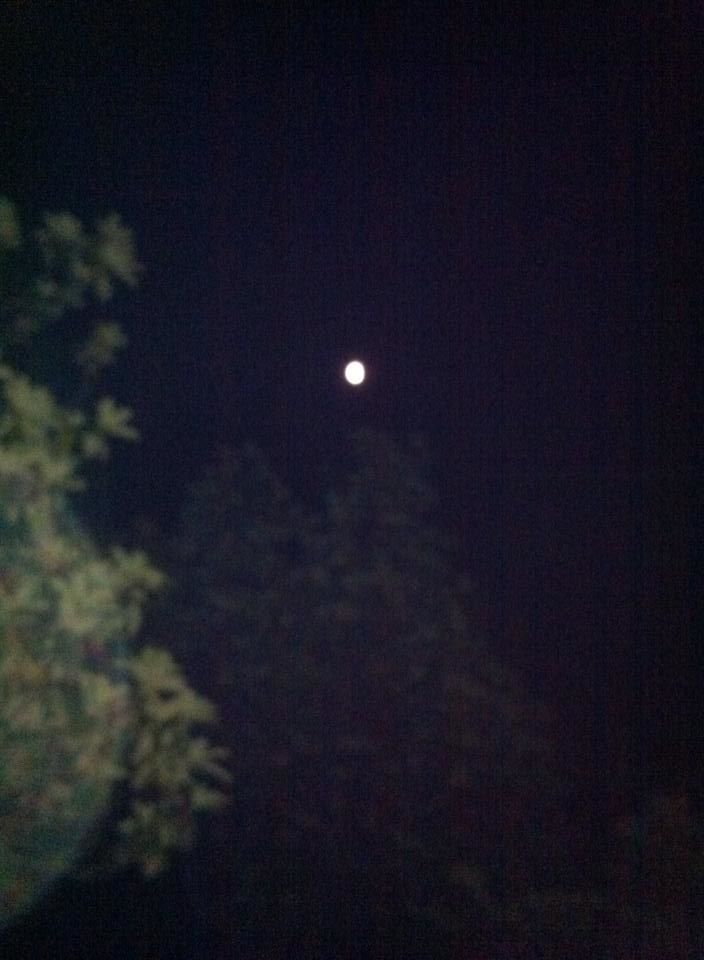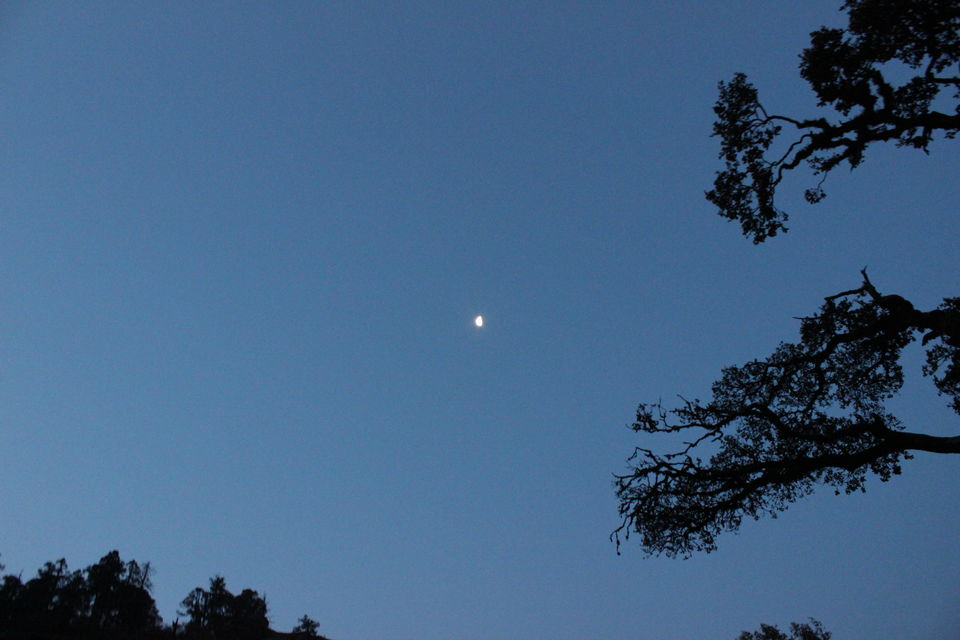 Luckily I did catch sunrise at Tungnath. All these are more of holy places with full of temples. there was a supply of hot water there. dogs were my best company.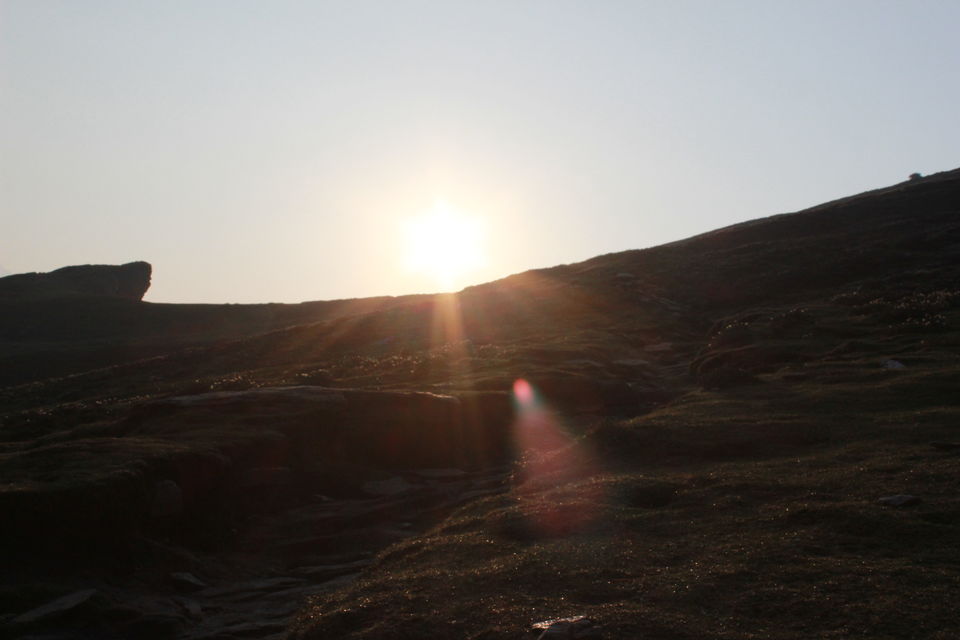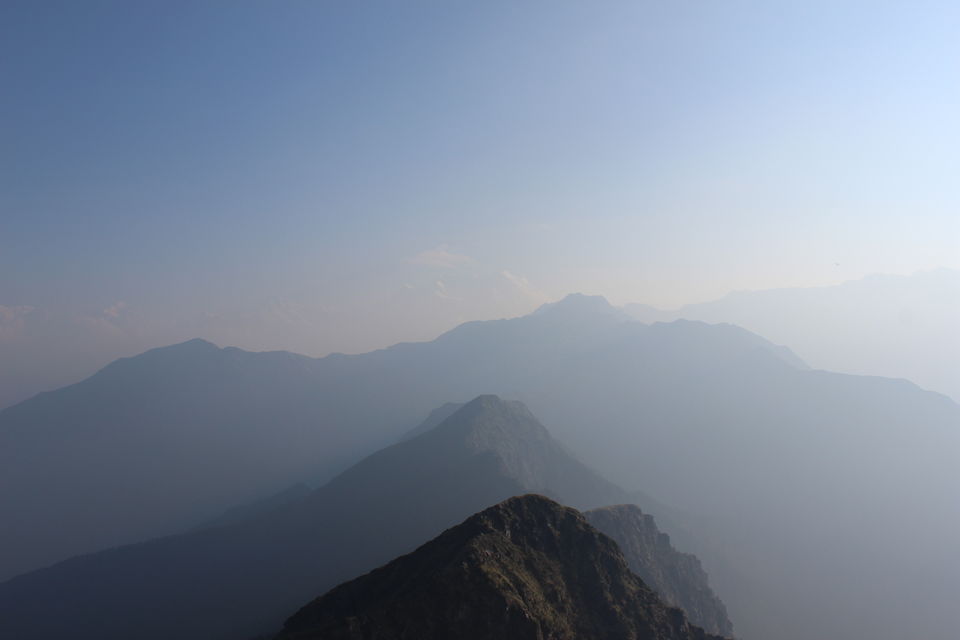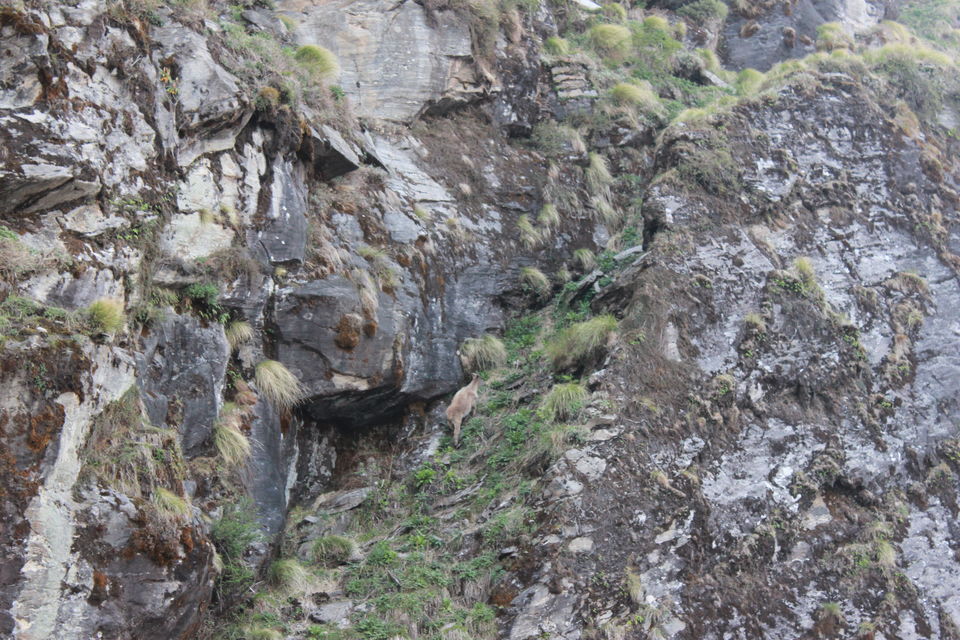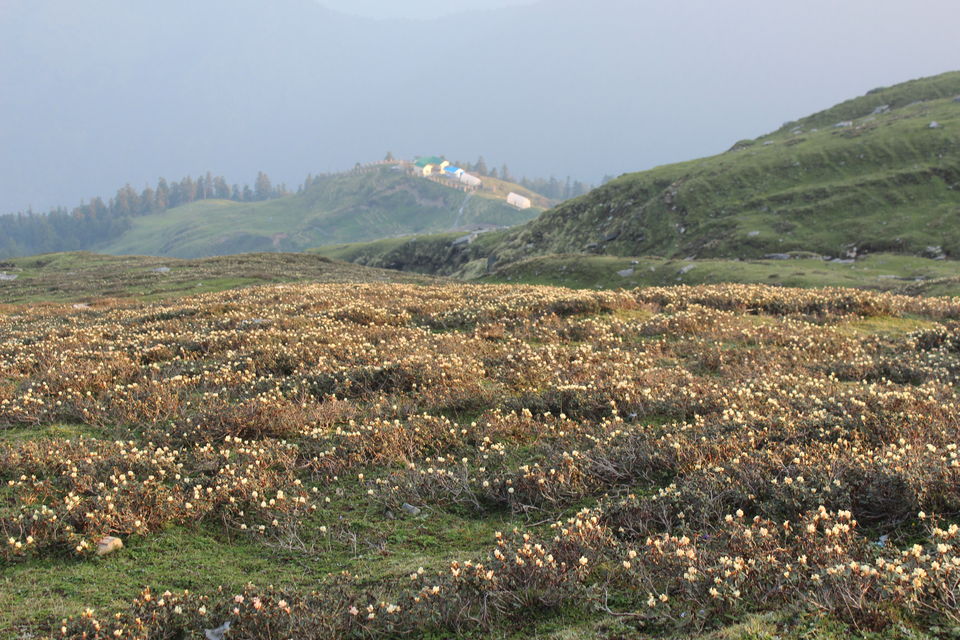 At the mountain top, at the peak lies the temple Chandrashilla, the highest Lord Shiva temple of the world.
Finally i had the 360 degree i was dying to look at. No place, I repeat no place could enlighten your eye's ability to absorb beauty of nature other than this point. My back was facing to the gree mountains and black& brown rocks , a steep valley ahead and then stood the Himadri peaks of Himalays. Snow capped, rigid, stubborn, audacious, unmovable yet the most beautiful. I promise i could stay on that hill top for a week if i had my tents with me.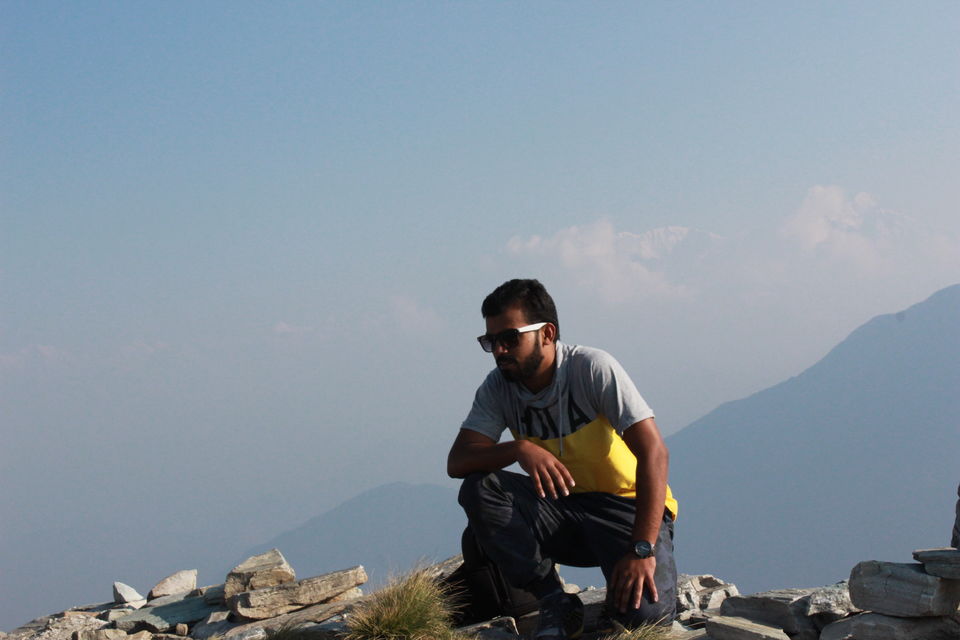 I stayed 1 more day in chopta, and by the reviews of locals i decided to visit this place once again in winters. My words cannot describe the beauty of CHOPTA. I knew i was surely gonna return to this place.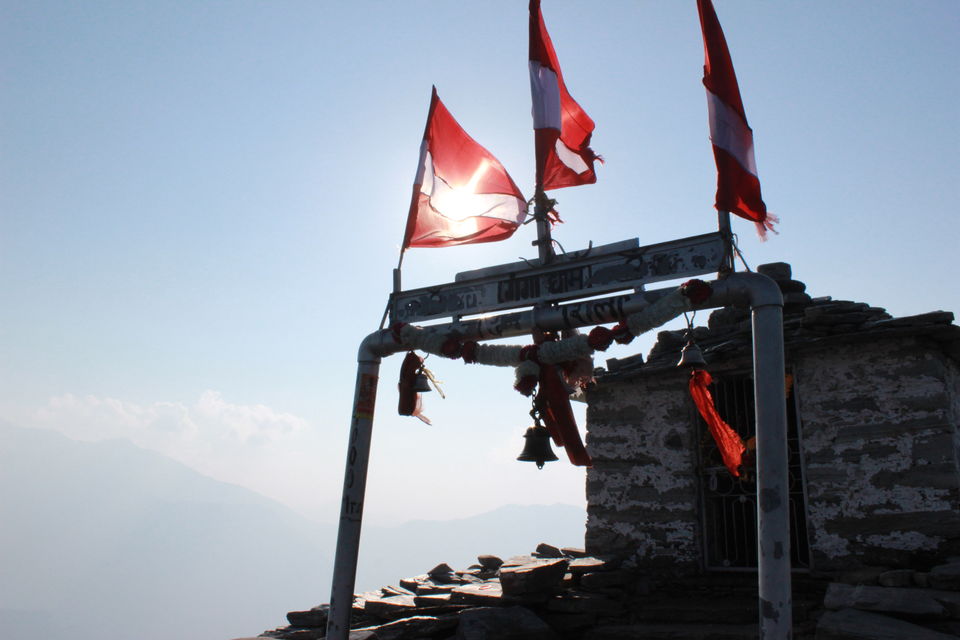 A SOLO RAFTING TRIP TO RISHIKESH.
Surprising my tiredness I forced myself for a rafting trip in Rishikesh which came o the way. While returning I dropped down near the camps rather than at Rishikesh bus stop and did rafting with an unknown group. ( just to cut off from my bucket list ).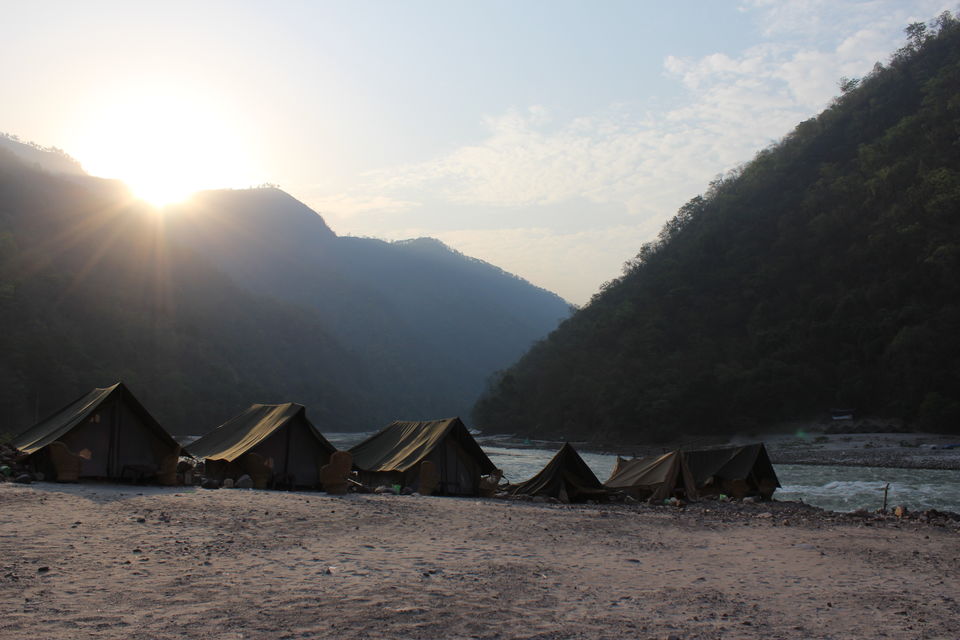 Not my first solo trip but my first solo trek and many more to come.....