Everyone wants to visit Kedarnath and Badrinath once in their lifetime as these places are not only one of the famous Hindu pilgrim places but also famous for the spiritualism and mythological beliefs. Situated in a high altitude area, proper guideline and knowledge about these places are very important before visiting the Do-Dham or Char-Dham yatra. Here is the Complete Guide of Kedarnath, Badrinath Yatra with every detail of nearby places like Haridwar, Kankahl, Tungnath, Mana village and the complete knowledge about Panch Prayag. This complete guide will allow you to enjoy your journey with proper comfort and make your journey easier.
Nestled in the lap of entrancing Indian Himalayas in Uttarakhand, Char Dham is the focal point of spiritual activities for Hindus in all over India.
In India, the Hindus believe that the Char Dham yatra opens the doors of salvation by washing endlessly the entirety of their transgressions and sins. These four shrines have incredible importance place in Hindu mythologies. As per this mythology, Shri Adi Shankaracharya gained opportunity from resurrection in the Shri Badrinath Dham. The entryway to the Yatra is Yamunotri. Next goal is the famous Gangotri holy place. From that point, the explorer needs to visit Shri Kedarnath Dham lastly Shri Badrinath Dham. The four objectives of life portrayed in Veda are the Kama, Artha, Dharma and Moksha. This yatra is an activity in the quest for the fourth goal - Moksha.
I and Mom visited primary two Dham which are Kedarnath and Badrinath alongside the Highest of Panch Kedar - Tungnath and Pancha Prayag.
Story Behind Kedarnath and Tungnath
It is said that Kedar means Lord Shiva and there are a total of twelve Jyotirlingas and five Kedar Dham belong in India. Kedarnath is the supreme among the twelve Jyotirlingas. It is believed that Pandavas were advised by Vyas Dev, that their sin of slaying their own cousins Kauravas during the war of Kurukshetra in Mahabharata, can only be pardoned if they will worship Lord Shiva. To follow his words they went on to find for Lord Shiva who was trying to hide from Pandavas because of being convinced about the guilt of Pandavas. In order that Lord Shiva went at Guptakashi and disguised as a bull. Nevertheless, Pandavas got the catch of him and the body parts of Lord Shiva in the form of bull got rematerialized at five different locations and were later known as Panch Kedar where the Pandavas built the temple of Lord Shiva. It is said that the ancient temple of Kedareshwar Jyotirlinga and the first of panch Kedar, Kedarnath was built by the Pandavas. It was Kedarnath where the hump was found.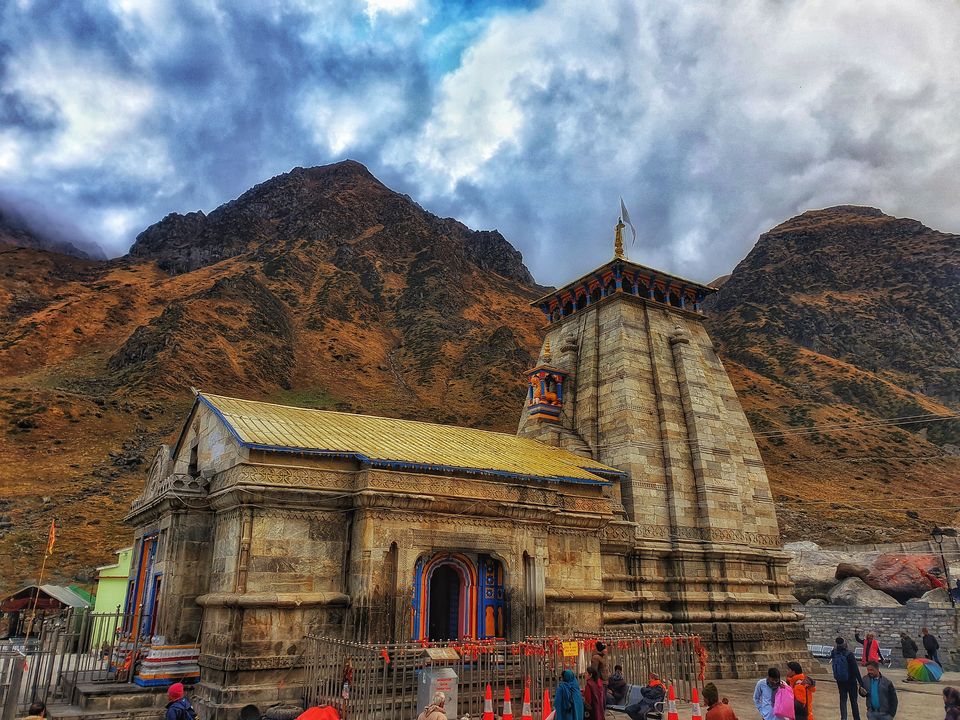 The third Kedar, Tungnath temple is actually associated with Panch Kedar temples which were built by Pandavas. Tunganath was the place where the hands were found! The facts also said that the main character of Ramayana, Lord Rama, meditated at Chandrashila peak in the vicinity of Tunganatha. Also, it is believed that the Lanka King Ravana, did Penance to Lord Shiva at the time when he resided there.
Story Behind Badrinath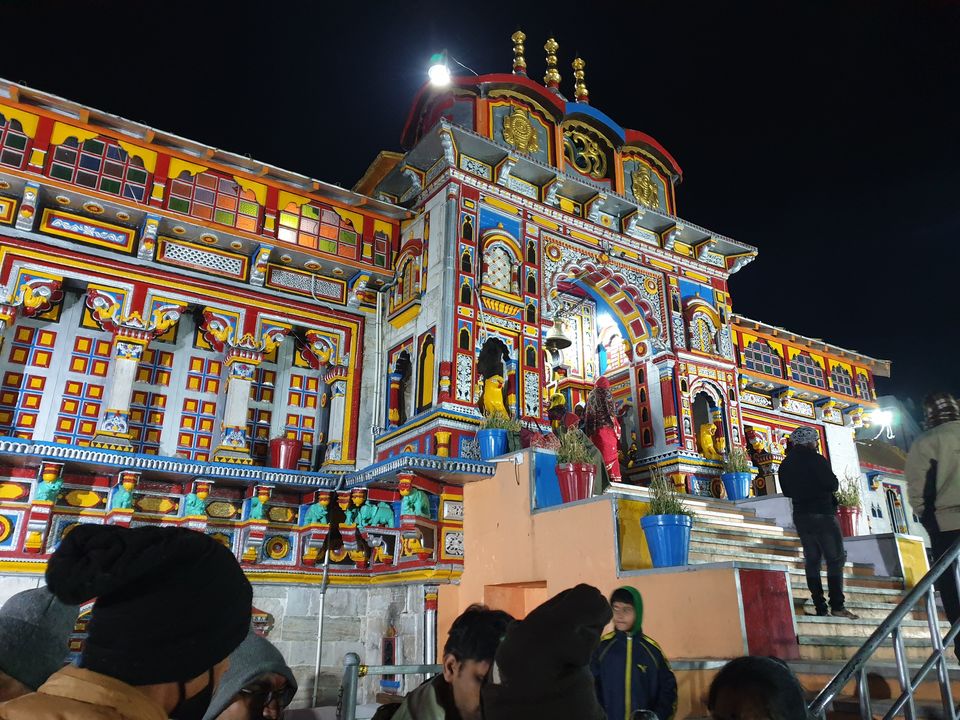 It is believed that the temple was originally established by Adi Shankara in the 9th century. It is said that he found an idol of Lord Badrinath in the river Alaknanda and enshrined it near Tapt Kund.
What Is Panch Prayag
Prayag signifies confluence of two or more than two rivers. It is said that Panch Prayag is holiest confluences of the rivers. The first Prayag is Vishnu Prayag where Alaknanda River is joined by Dhauliganga River near Joshimath.
Nandaprayag is the subsequent conjunction in the falling arrangement, where Alaknanda River is joined by Mandakini River. The third intersection of Alaknanda River is at Karnaprayag, where the deplorable legend of Mahabharata, Karna, did retribution to please Sun God. Here, Pindar River joins Alaknanda. Rudraprayag is the fourth juncture among Alaknanda and Mandakini River. The fifth and last association happens at Devprayag where Alaknanda River joins Bhagirathi framing stream Ganges, which streams down to the fields.
En-route to Do Dham
- The nearest airport is Jolly Grant, Dehradun, 239 km from where you can take a cab or local bus
- The nearest railway station is Haridwar from where the journey begins towards Do Dham or Char Dham or Panch Prayag.
- Every place is well connected by road with Rishikesh, Dehradun and Haridwar.
Best Time to Visit Kedar Badri
Best Time to Visit Kedarnath and Badrinath is between May to June and September to October. With the beginning of the Monsoon season, Kedarnath and Badrinath witnesses substantial precipitation and a drop in temperature.
Where to Stay
There are so many hotels, homestays, hostels and BnB available in the entire route and also government GMVN guest houses are also available at the budgeted range.
Places to Visit at Haridwar and Rishikesh
Haridwar is very famous among Hindus who come here to take a bath in the holy water of Ganga and watch evening aarti at Har Ki Pauri ghat. Apart from that, there are many temples like Mansa Devi Temple, Kalika Devi temple, Vishnu Ghat, Ram Ghat and places like Kankhal are worth to visit.
Situated somewhat further up the Ganges than Haridwar, Rishikesh is considered as the origin of yoga in India. It's eminent for its numerous ashrams. A Ganga Aarti is additionally held each night in Rishikesh, at Parmarth Niketan ashram. You'll likewise find various Hindu temples in Rishikesh.
Kedarnath Visit Details
One of the sacred places Kedarnath temple dedicated to Lord Shiva situated near Mandakini river and at a height of 3583 meters from Rishikesh. The temple opens for 6 months for public and can be accessible either by 22 km trek or by helicopter. The trek starts from Gaurikund and pony, manchan services are available during the trek.
Tungnath Visit Details
Tungnath is one of the highest Shiva temples in the world and is the highest of the Panch Kedar temples located in the mountain range of Tunganath at Uttarakhand district. Of all the Panch Kedar treks, the route to Tungnath is the shortest: 5 km starts from Chopta and can be covered in approximately 4–5 hours. Though the trek is a steep climb it is one of the easiest treks and the path is stone-paved with benches provided en-route at intervals.
* You may read the Complete trekking guide of Tungnath – Tungnath trek guide
Badrinath Visit Details
Badrinath temple is in the town, so you can access the temple direct by car. There are n numbers of hotels are there to accommodate the disciples there. Due to weather problem Badrinath also opens for 6 months in the year. Taptkund, mana Village, Vyas Cave, Ganesh cave, Swargorohini, Bheem pool are the major attractions here.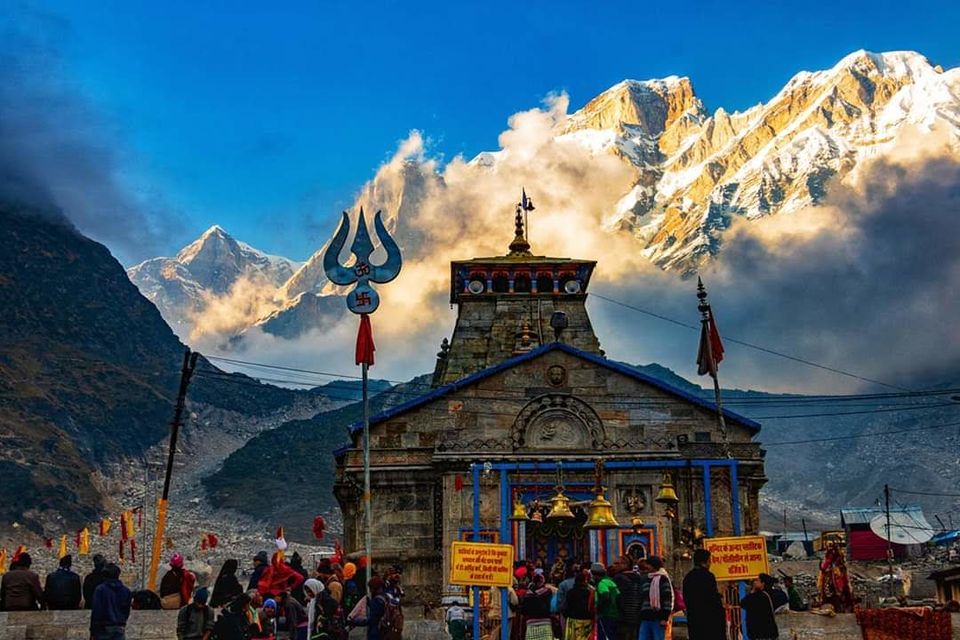 Checklist (Based on my Personal Experience)
* Carry enough cash, you will hardly get ATMs after Rishikesh.
* There are a lot of fakes who claim to provide you best darshan, be aware of them.
* Carry proper winter jackets and raincoats as the weather is really unpredictable there.
* Wear proper shoes as the mountains roads are really hard to walk.
* Carry medicines and fast aid kit like AMS medicine, Paracetamol, medicines for stomach upset, vomit, headache etc.
* Have id proofs of original copies which can be required.
* Do not trust on OYO for online booking as they have a very bad reputation in Uttarakhand. I myself faced a lot of problems as I booked my Haridwar stay with OYO on Make my trip website, neither I got my room nor they returned my money.
* At Chopta you will not find electricity, they have solar power and only available for 4 hours at night.
* Do not try to understand everything with logic, you might experience many things which have no logic.
"Fire is His head, the sun and moon His eyes, space His ears, the Vedas His speech, the wind His breath, the universe His heart. From His feet, the Earth has originated. Verily, He is the inner self of all beings."