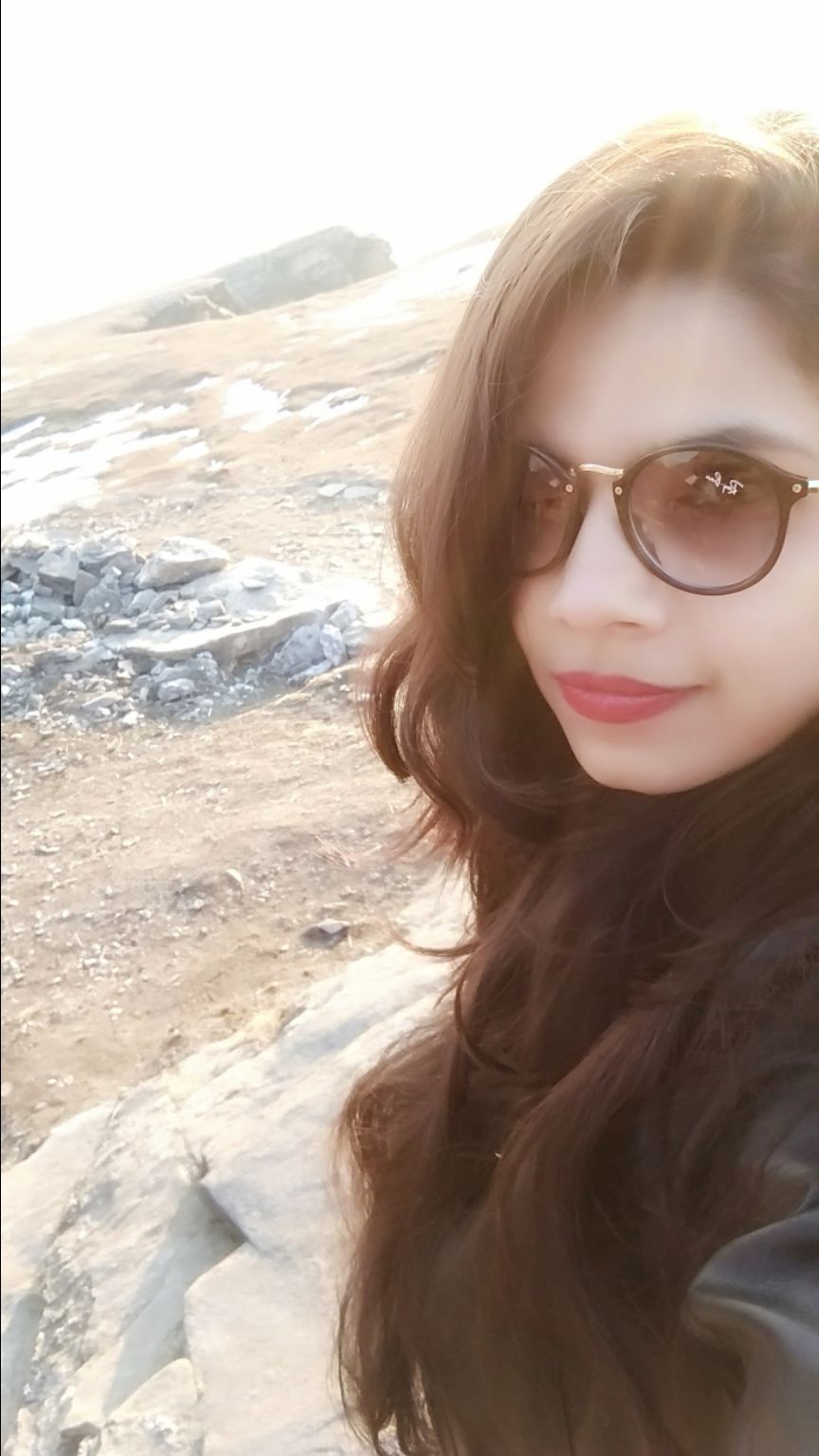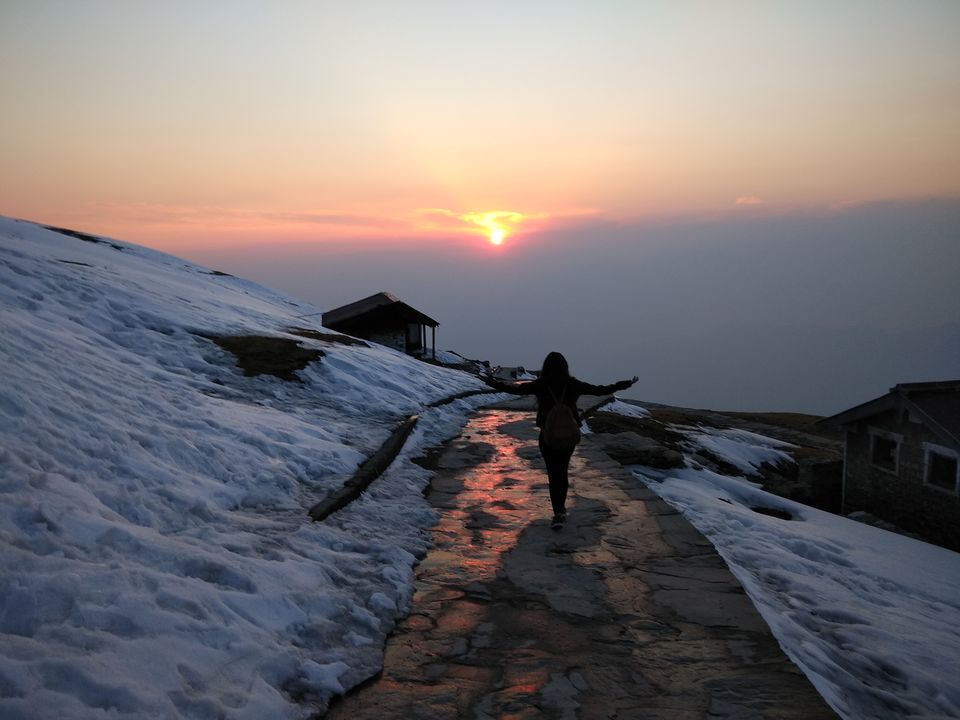 THROUGH THE EYES OF A BUDGET TRAVELLER. Let's talk about Tungnath Trek and Chandrashila Trek which is World's highest shiv temple and also one of the highest of the Panch Kedars In India.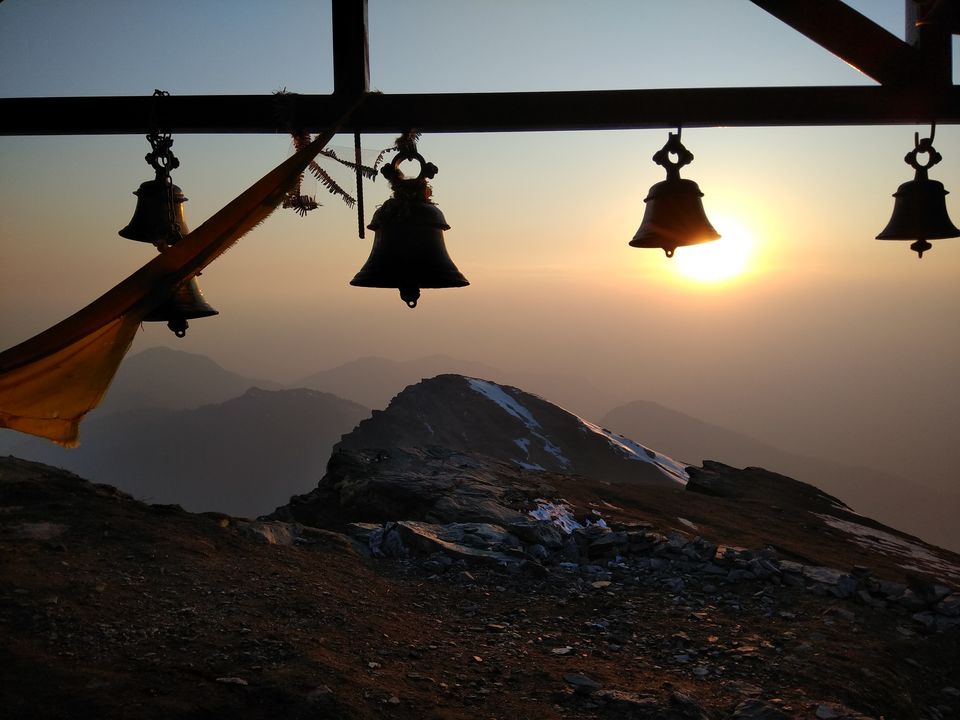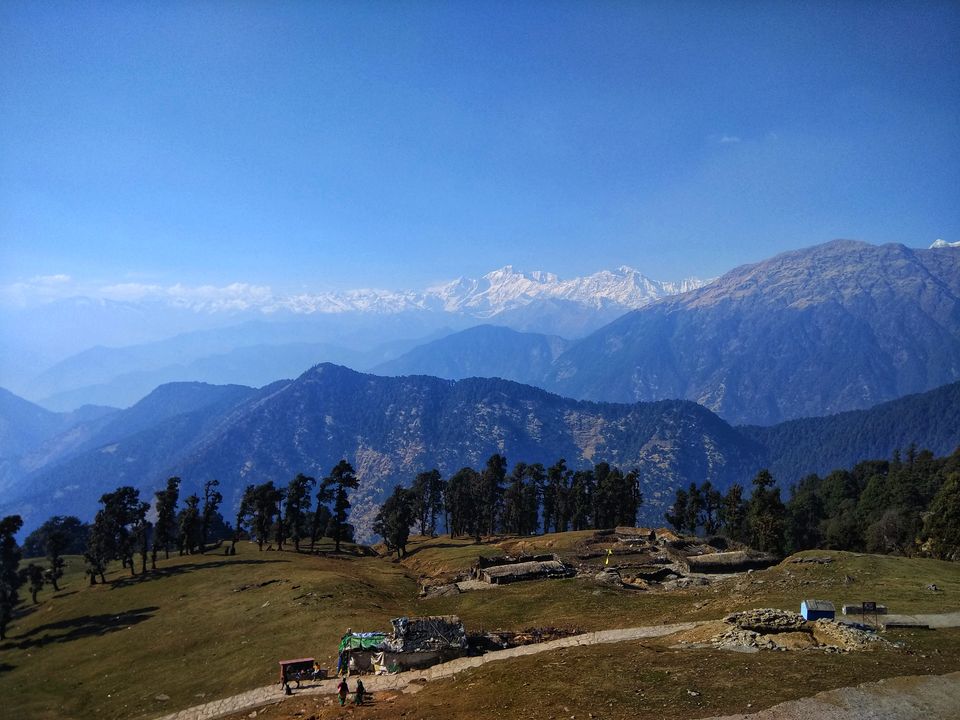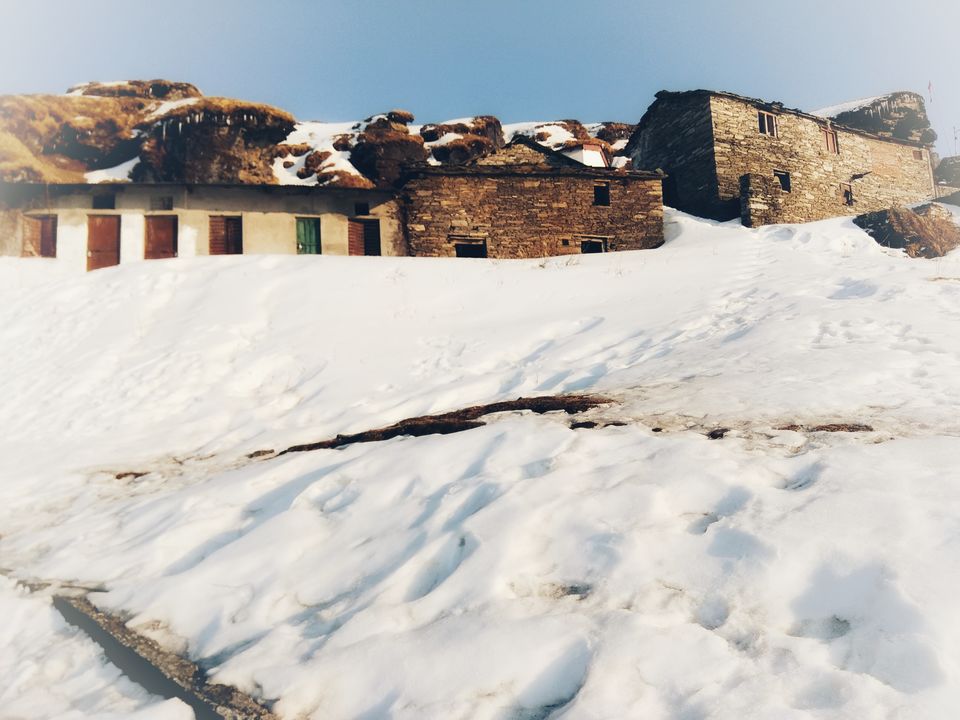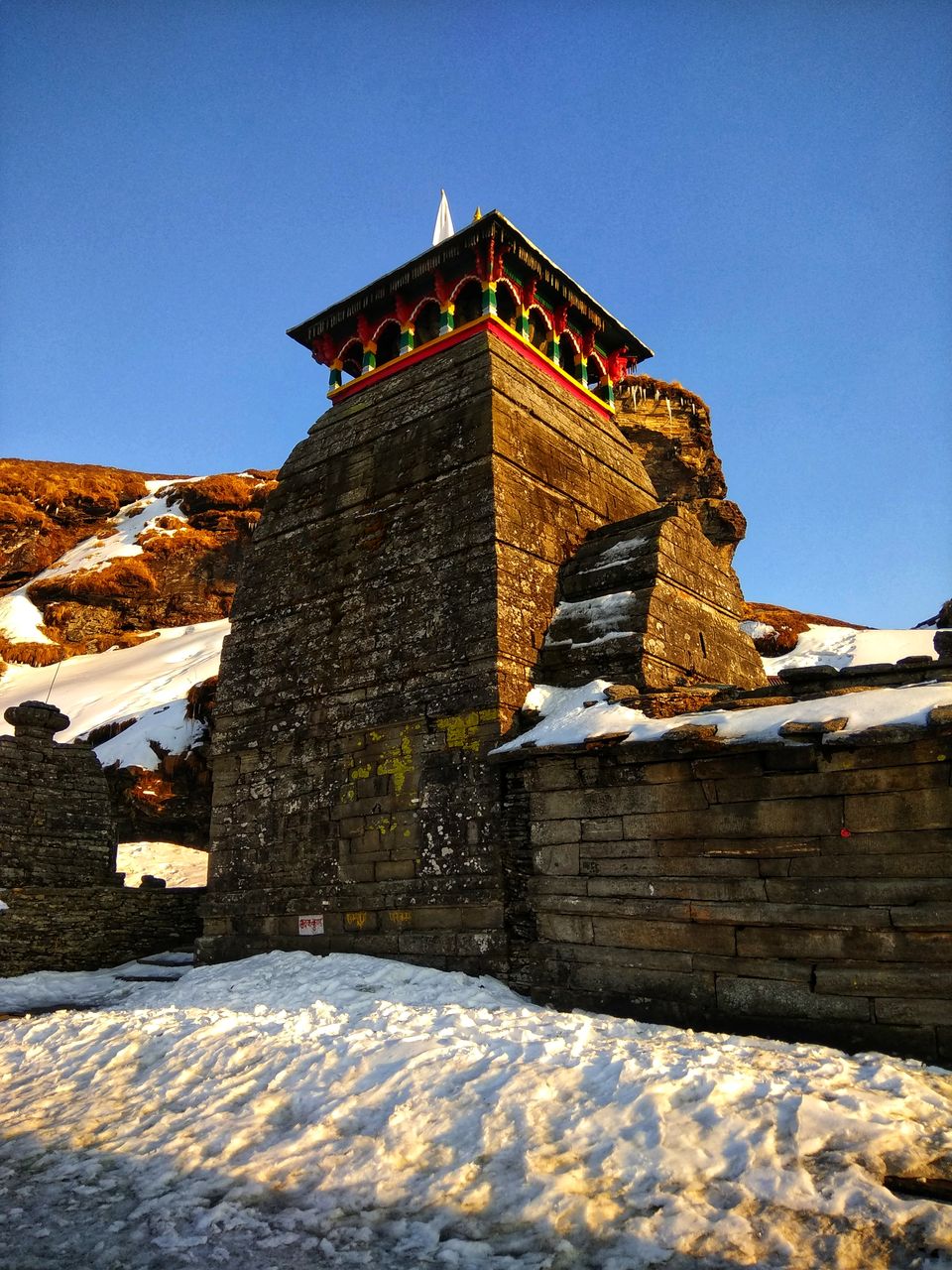 I have been keenly interested in writing about budget travelling so i would be continuing with the same. I, rather like to keep it simple and short to make it comprehensive for everyone.
ROUTE INFO:- DELHI-HARIDWAR- RISHIKESH-SHIVPURI-DEVPRAYAG-SRINAGAR-RUDRAPRAYAG-CHOPTA-TREK TO TUNGNATH- TREK TO CHANDRASHILA SUMMIT. (DELHI TO CHOPTA- 436 kms)
Warning- There is heavy road construction work Going on in this area. (3 dham yojna) that hinders your journey a lot, hence cover your face to avoid the dust and smoke if you're travelling .
Avoid the trip during Rainy Season since this is also the route to Badrinath and Kedarnath.
DAY 1 DELHI TO HARIDWAR-RISHIKESH
We started the trip around evening to cover the journey of 254 kms to reach RISHIKESH keeping in mind the heavy traffic that we would encounter in Ghaziabad in the evening during the peak hours. I would advice you to stay the night in Rishikesh and head towards the destination the next day. Rishikesh has always been one of the most famous weekend gateways for DELHITES since it's one-two days trip with lots of Adventure Sports like River Rafting, Bungee jumping or cliff diving. It's also a hotspot for Yoga Lovers. If you haven't been to Rishikesh and you want then you can keep an extra day to visit Rishikesh, enjoy the subtle beauty of Ghats, Ram Jhula, Laxman Jhula and Of course the most famous River Rafting. But if you're keen at this adventure sport then head towards Shivpuri. Most of the adventurous White water River Rafting starts from Shivpuri that offers top rapids like Roller Coaster, Golf Course etc. which is 16 Kms rafting stretch and gives maximum fun for short run. If you want to have thrilled experience and have enough time than you can start from Marine drive and raft down to Rishikesh which is 24 Kms stretch and has many rapids. And in the evening you can go for a short waterfall trek which is known as Patna Waterfall. It's a bit slippery Trek hence go equipped with good shoes. You can end the day in a camp with bonfire beside the riverside. But don't go far from the campsite because rishikesh is famous for Leopards.
DAY 2: RISHIKESH TO RUDRAPRAYAG (or third day if only you're keeping a day for Rishikesh)
We headed towards our destination keeping in mind Rudraprayag as our next stop which is 150 kms from Rishikesh. This day you would cross Shivpuri and then Devprayag. Around afternoon you would reach Devprayag where you can stop for a lunch break.
Ganga Sangam At Devprayag- Devprayag is a small town in Tehri garhwal district and it is also one of the Panch Prayag on the Alaknanda River. It is a popular religious destination as Ganga originates from this point, on the confluence of thrilled River Alaknanda and Calm Bhagirathi. The sight of confluence of these two rivers to be the India's Longest river Ganga or (also known as Ganges) is splendid. In the evening, You would be crossing srinagar, (Don't confuse it with Srinagar of J&K). You can have an evening Snack here. You can refill your tank or find an atm easily here. Since After Srinagar, you can find these services in Rudraprayag. You can either stay the night in Srinagar or In Rudraprayag. I stayed in Rudraprayag since there are late night dhabbas and hotels that offer budget food and accomodations. We rented a hotel room for INR 700. Next day, in the morning you can explore Rudraprayag.
Day 3: RUDRAPRAYAG TO TUNGNATH/CHANDRASHILA SUMMIT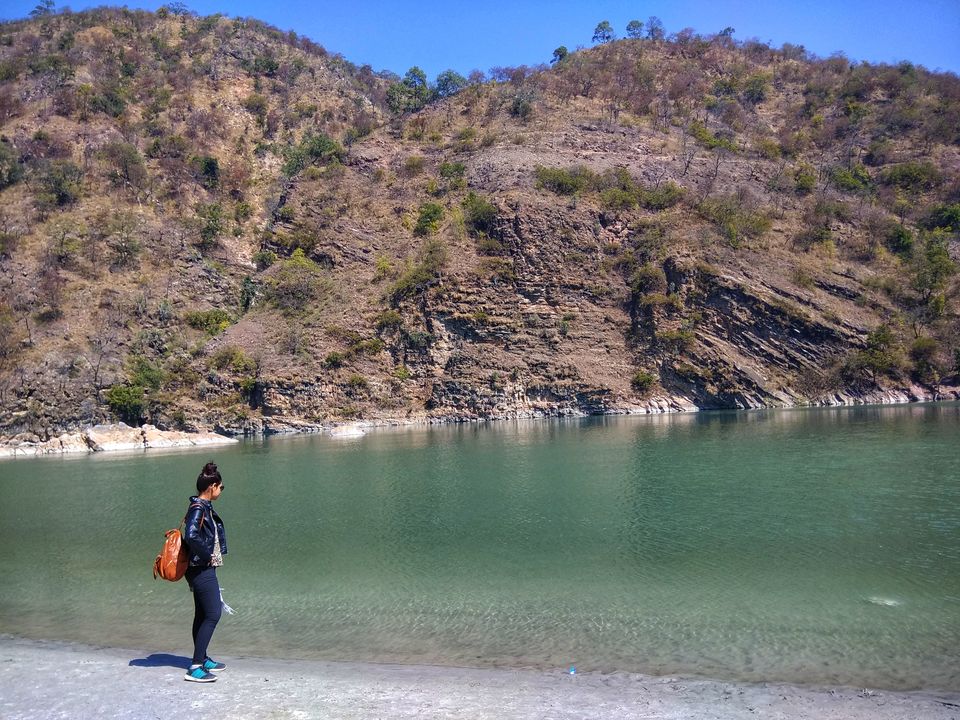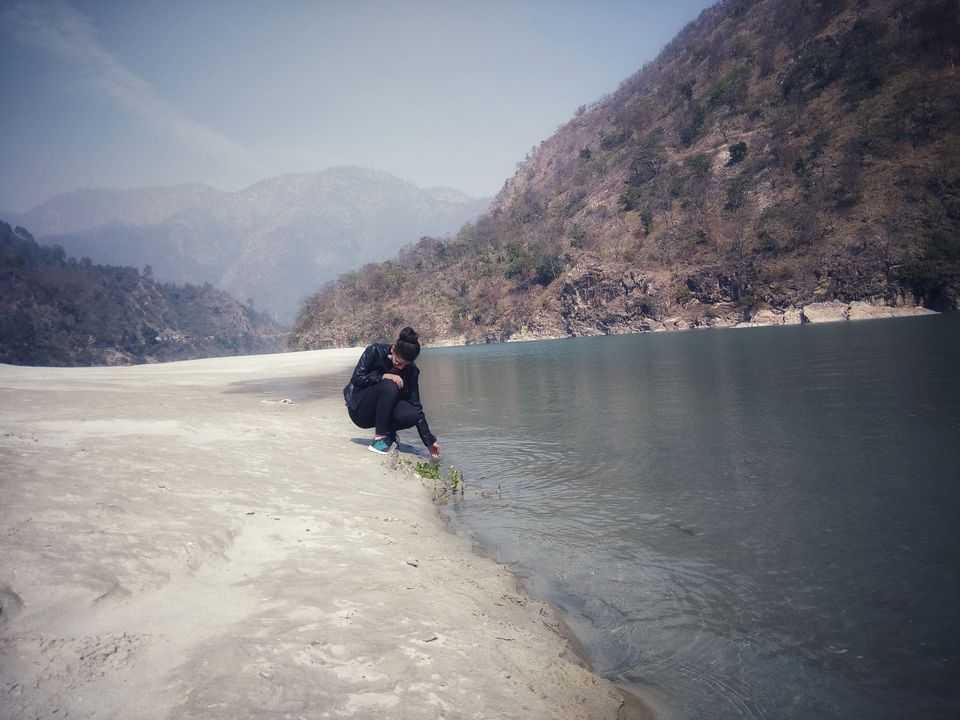 Rudraprayag- One of the famous Panch prayag on the river Alaknanda, it is a small town in Rudraprayag district. It is famous for its sangam (confluence) of Alaknanda and Mandakini river. However apart from being a popular holy place, it offers a lot of popular destinations that would amaze you. It is the gateway to Ukhimath, Deoria tal, kalimath, Khirsu, Guptakashi, Vasukhi tal, Sonprayag, Jakholi etc. But my favourite has been ukhimath and Deoria tal. For deoria tal, there's a short trek and overnight camping is the best experience. In case, you have time then you can go for deoria tal after ticking off Tungnath trek/chandrashila from your list.
As of now, i would stick to the plan of Chopta. From Rudraprayag, Chopta is situated at a distance of 63kms that can be covered in 3-4 hours due to blind curves and moutainous terrain. I would advice you to set early morning from rudraprayag, so that you can reach Chopta in the late morning hours and you can start your trek in the afternoon. You can have breakfast in Chopta and start the trek through Temple Stairs. It's a 4km moderate Trek and You can easily reach Tungnath in 2-3 hours. You might take more than 3 hours depending on your pace. It's not a trek though forest or waterfalls but rather an uphill climb. If you're lucky enough and it rains a night before then it would be Snowtrek to Tungnath and Chandrashila summit.
Tungnath temple located at a serene height of 12,073 ft above sea level, traces it's legend to the epic Mahabharat and it's pandavas. It is world's highest shiv temple and also highest of the panch kedar temples.
From Tungnath you can easily reach Chandrashila summit which is located at a height of 13,000 ft above sea level. It is 1.1.5 km trek and if you want to stay overnight in Chandrashila then you should be well equipped since this place receives frequent snowfall at nights. However, I didn't camp in Chandrashila since the temperature was below 4 degree and i wasn't well prepared. Hence, check the temperature of Chandrashila before you head towards it. It's took us half an hour to reach back to Chopta where we camped at night. Don't miss the breathtaking sunset from Chandrashila/tungnath.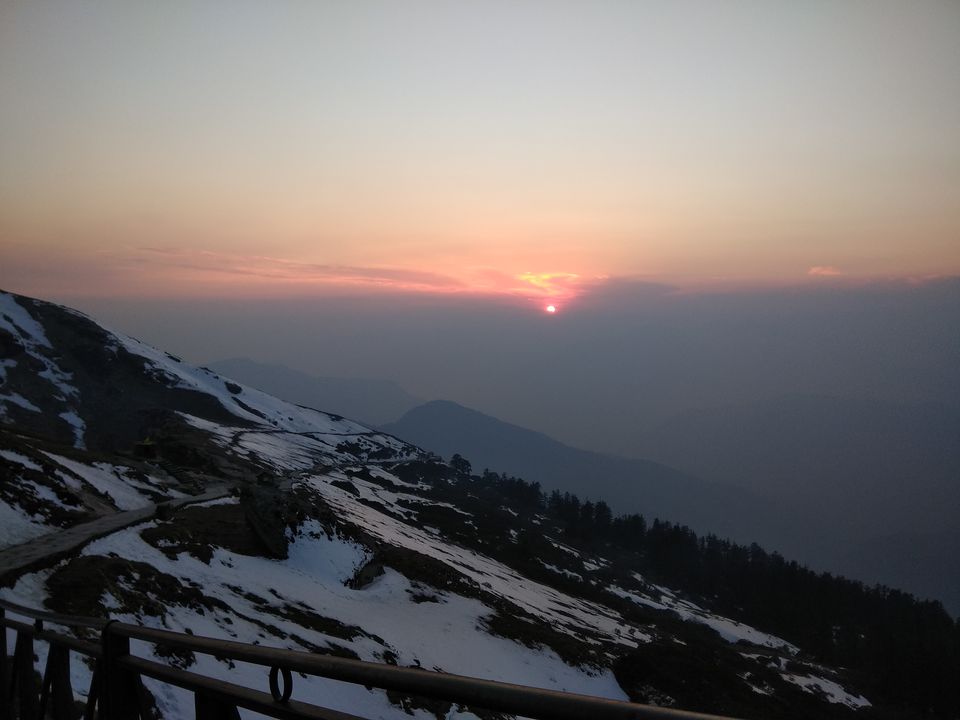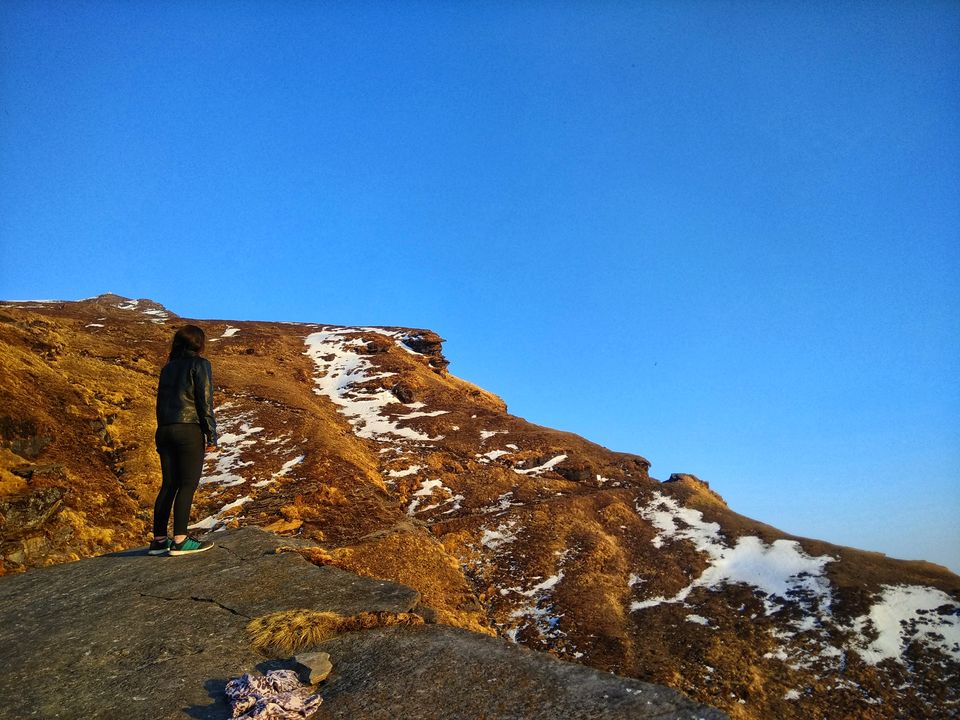 It's a short trip that comprises of 4 days and 3 nights and depending on preferences and choice, 10,000 INR is enough for 2 people. Though, i wish you Happy Journey and Keep Travelling! Travel so that you have stories to tell and memories to make.
My instagram- deep_diabolicalme