January had already started and I was dying to start the maiden trip for 2017. After a lot of research, we filtered out a few places that we could cover in 3 days we had. Options were - Jibhi (Himachal Pradesh), Kausani (Uttrakhand), Mukteshwar (Uttrakhand) and Parashar lake (Himachal Pradesh). We booked a self drive car for 3 days and were finalising the destination from the above options we had. We were supposed to leave at 10:00 PM on 26th January but on 26th morning there were news of heavy rain in Himachal Pradesh and Uttarakhand and this made us quite skeptical about our destination choices. So after a lot of discussions we finally decided to goto Ranthambhore Tiger Reserve in Sawai Madhepur district of Rajasthan. We started from Akshardham and went straight to our friends place in Gurgaon at around 11:30 PM. Sat there for a while and after 1 hour of discussion we started from Gurgaon at around 12:30 AM and headed towards Jim Corbett National Park. Yes you heard it right!! We started for Jim Corbett National Park because........ I don't know. Seriously!!!!
We drove whole night with intermittent rain and reached to Jim Corbett National Park at around 6:00 AM in the morning.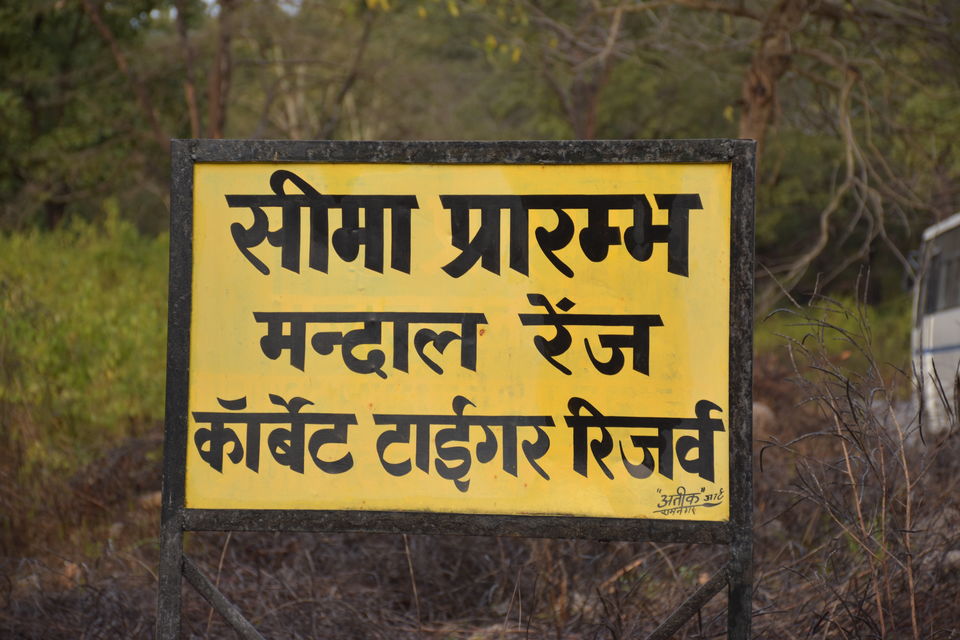 While having breakfast in Jim Corbett, we saw that snow covered peaks were visible from a distance and this changed our mind and finally we agreed to go all the way to Kausani, a small hamlet in Bageshwar district of Uttrakhand.
So now we were on a different route and had to go into the Jim Corbett National Park to reach Kausani via Ranikhet. One can get idea of the new route from below images.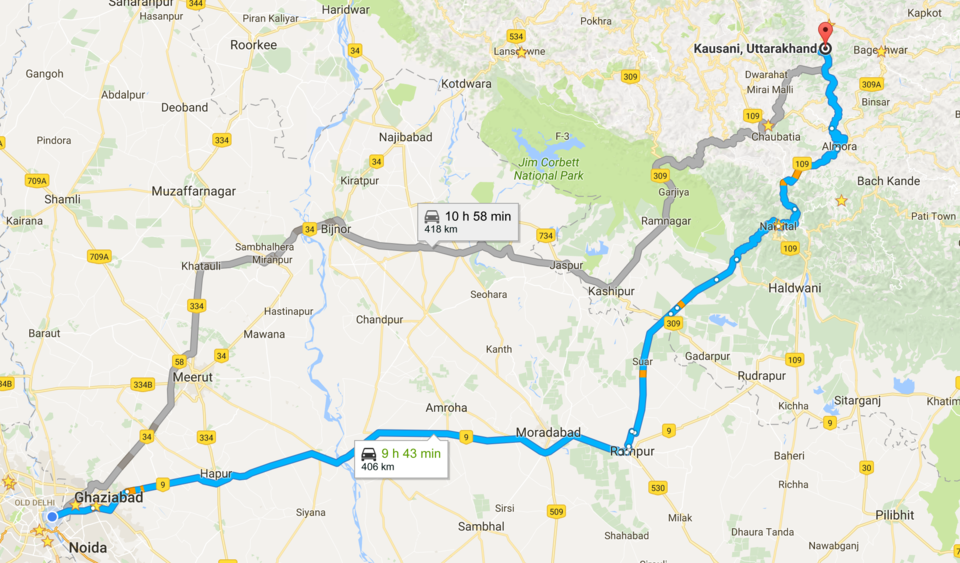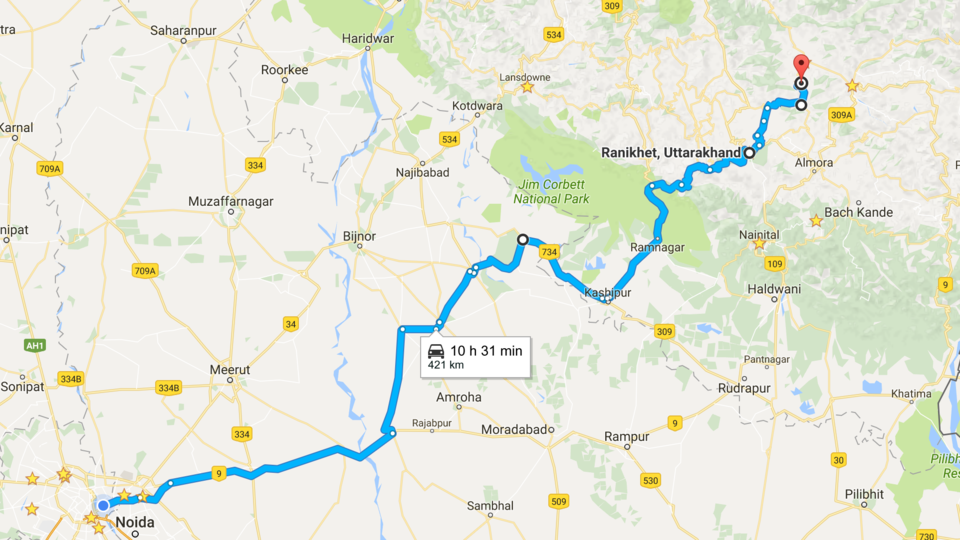 Now it was time to get into the woods and follow the road less travelled. As we were not on a well defined highway, view was awesome but the roads were quite narrow and to add to the fun, there was almost no inhabited area around the road till Ranikhet.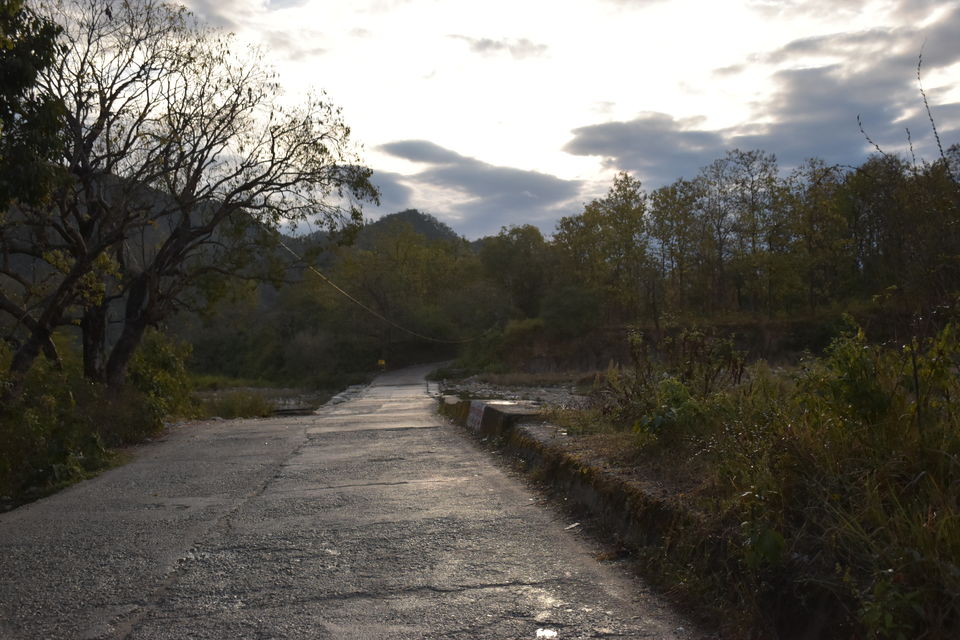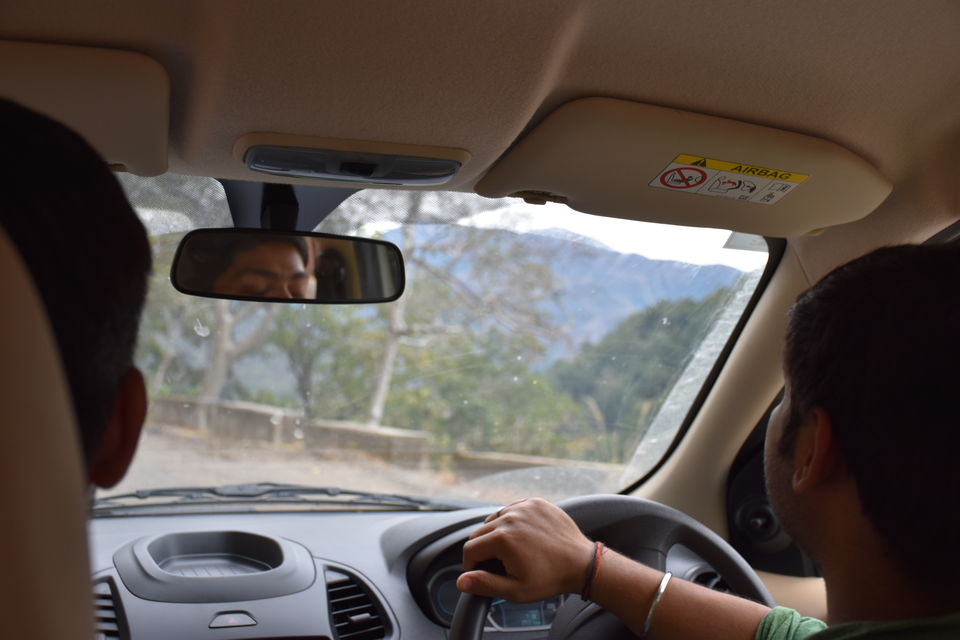 We kept on driving and roads were getting narrower and fog was adding to the fun of driving. We were in dire need of refuelling and finally after around 4 hours of continuous driving we found a petrol pump. Literally had to find it amidst fog.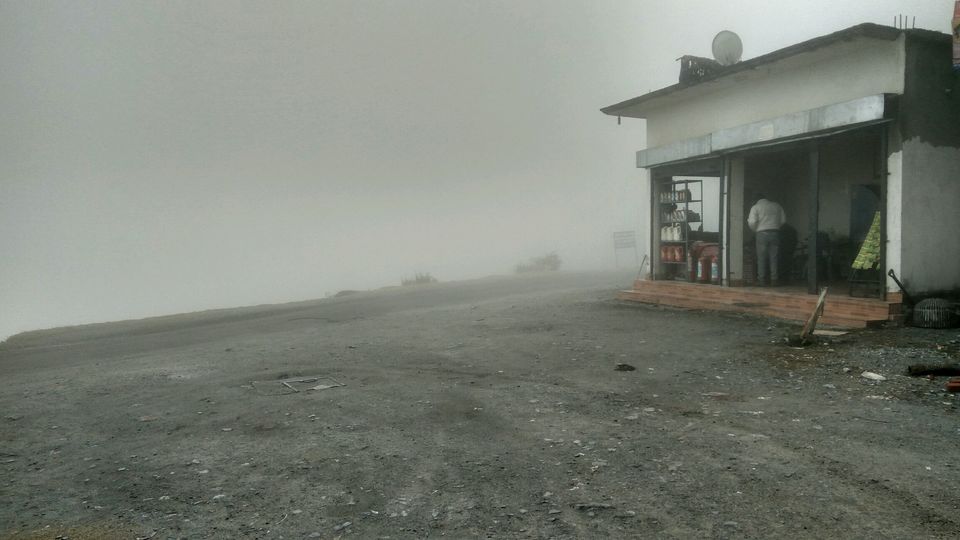 We crossed Ranikhet and reached a place called Someshwar which was basically a valley surrounded by beautiful mountains. It was like driving on a road to another world.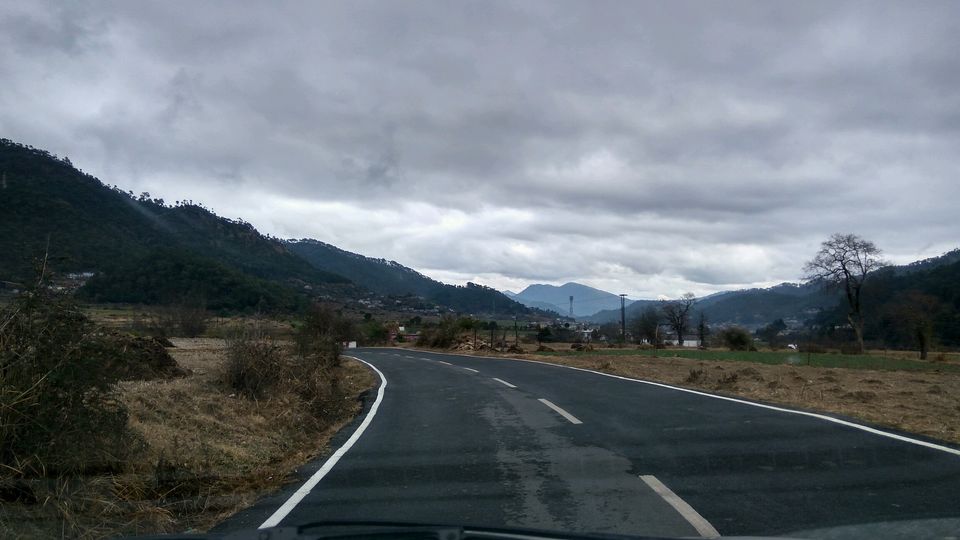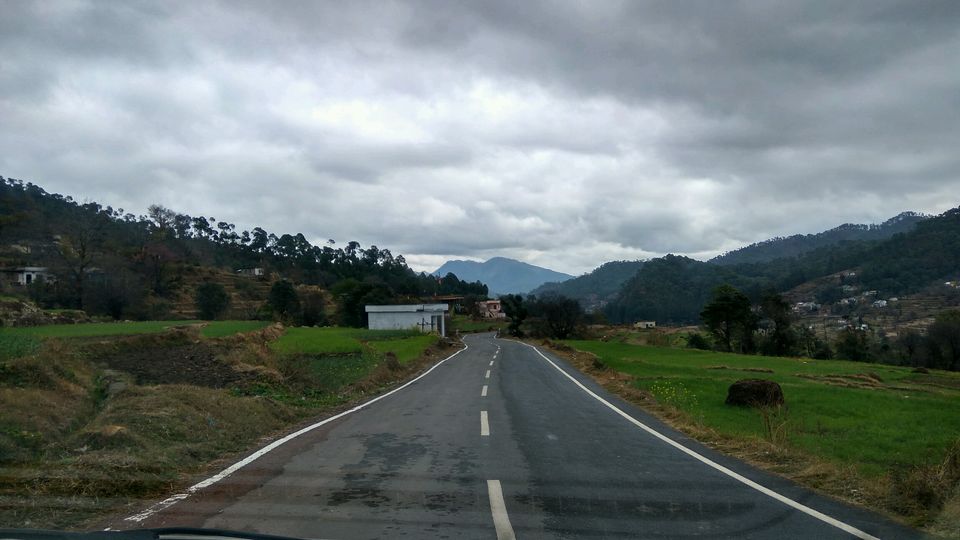 Finally at around 11 AM in the morning, we reached Kausani.
Kausani is a very beautiful and small village in Bageshwar district of Uttrakhand. Its the best place to do nothing and relax.
Few prominent peaks of The Himalayas are visible from Kausani. One can clearly see Kedarnath, Trishul, Nanda Devi, Chaukhamba, Nandakot, Panchachuli etc peaks from Kausani on a clear day. When we reached Kausani, peaks were not at all visible due to clouds.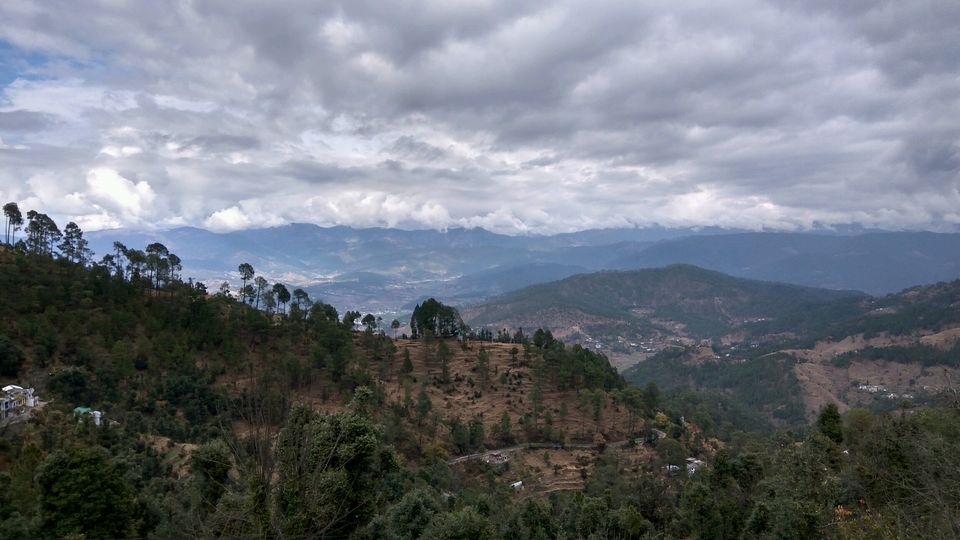 But once the sky clears, peaks are visible like someone just painted them in the sky. They are so beautiful to watch that you can just sit there and admire the creator and his creation. Next day we got up at 6:00AM in the morning just to see the peaks and believe me when I say this, I was standing barefoot in the balcony in chilling cold of January and was not able to move my eyes from the magnificent view of Himalayan peaks.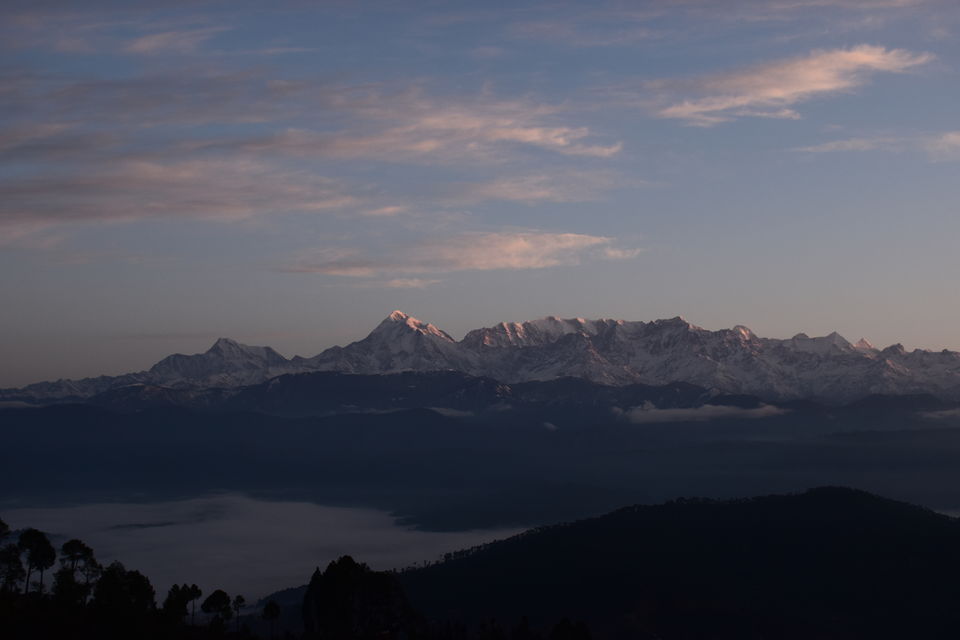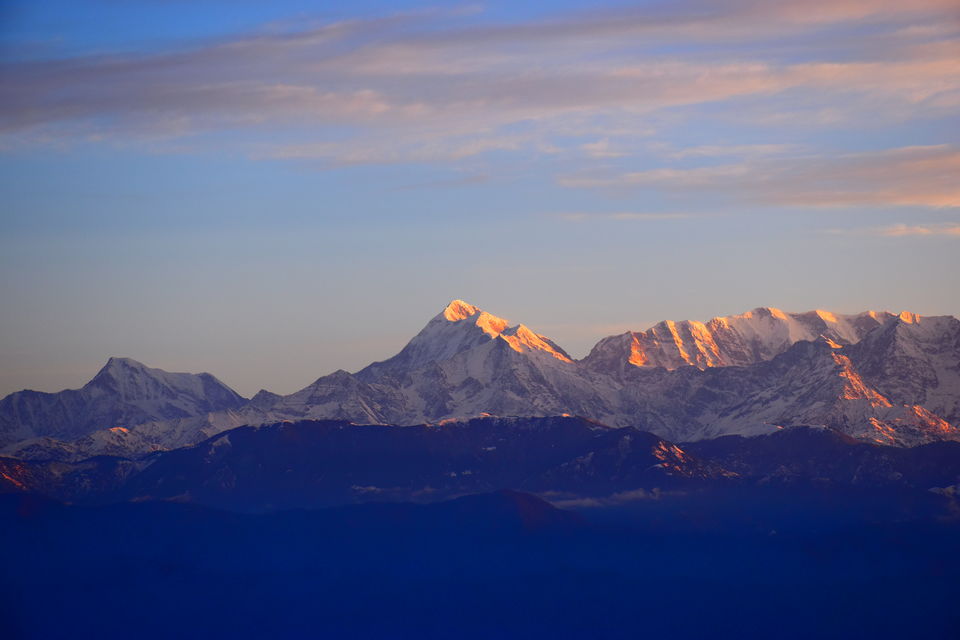 As already said, Kausani is a place to relax and do nothing. But there are few other places near Kausani within a range of 60-80 KM that can be visited within a day. One can visit Baijnath temple and Bageshwar temple.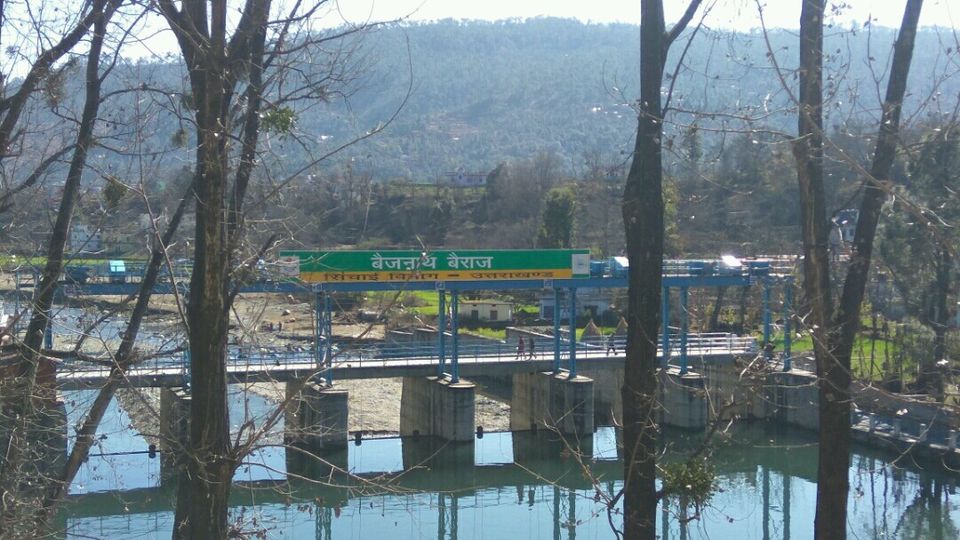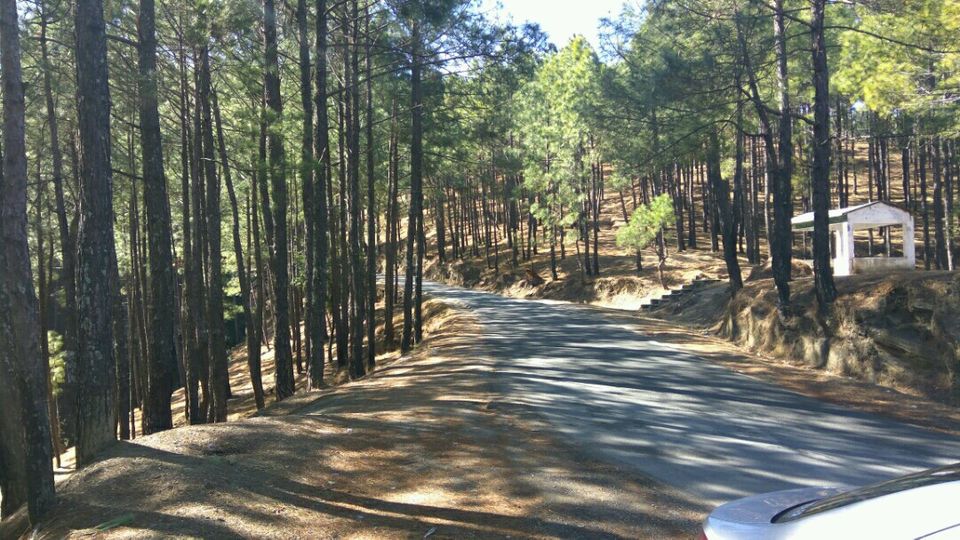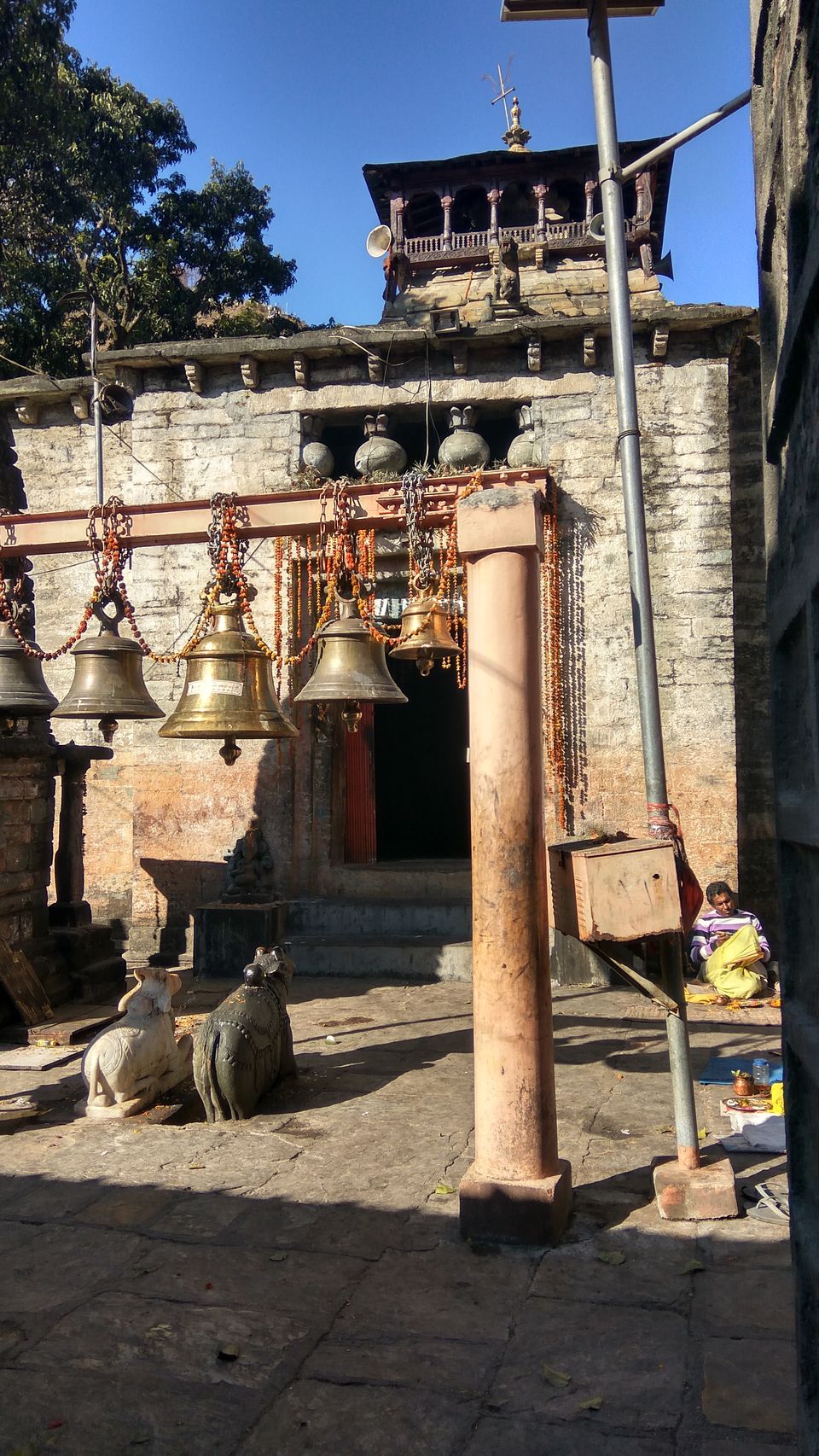 Finally, one more destination checked in the wishlist.
Note : Please do not visit Kausani, if you are looking for Mall Roads and swanky hotels. Kausani is a quite laid back village and for that matter, its not a hill station.