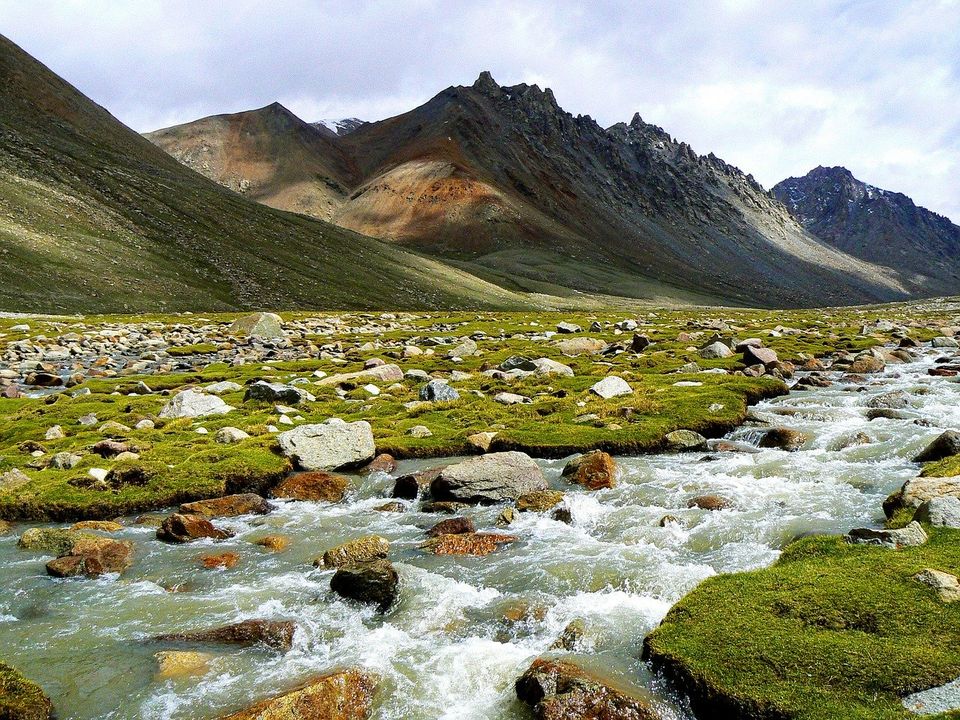 By now, we must have realized the pandemic isn't ending anytime soon. The best way to keep the virus away is to build a hard immunity, stay fit and healthy. If your workplace is letting you work from home, consider yourself to be the luckiest in this rough phase of civilization.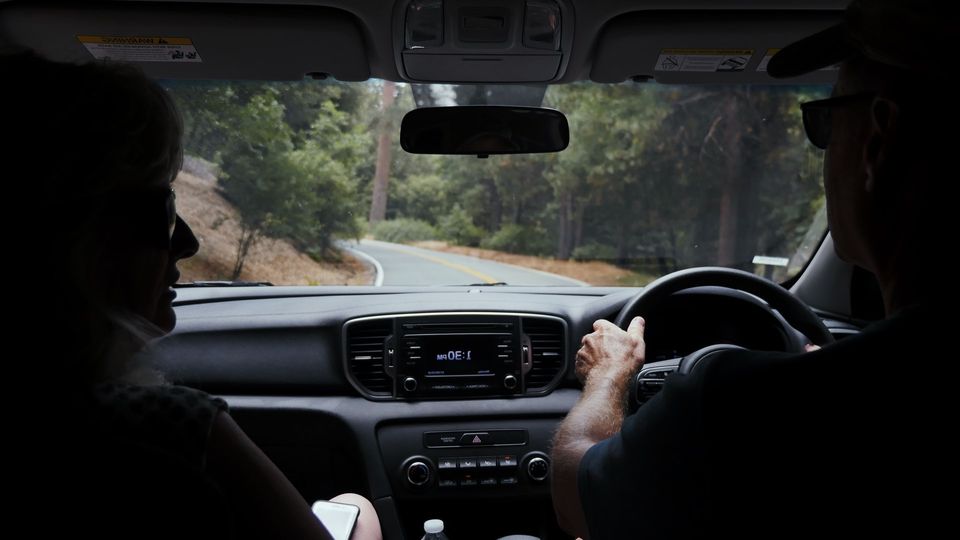 Staying at a millennial city comes with its own convenience and breathing fresh air isn't one. With number of infected cases rising every day, it's time to rethink about your stay for next two weeks, if not more.
For people in Delhi NCR, I have listed out few of the best off beat destinations in Uttarakhand. These could have well served as weekend getaways and could have featured on those blogs '10 Weekend Getaways for the Mountain Lovers." But new normal calls for something different. And these aren't just some roadside halt where you see the sun go down over the blue mountain. It's much more. These aren't the places masqueraded under hill stations that we have frequented.
What qualifies for an offbeat mountain getaway from Delhi? For me, it would be a Himalayan village in Uttarakhand with motorable road, less people around, no hipster cafes to get touristy, a panoramic view of the peaks all around and cold fresh air. To top it up, I demand masala chai every hour. Is that too much to ask? Not really. In the last two years, I have travelled to these places and I want you to explore responsibly.
The USPs of these locations are they are very much on 4G network range and isn't too long to drive. As that would mar your perfect dream of workcation, where you would be working as well as chilling.
This is quite a popular name in the Corbett circuit of tourism. It has become my go to place, when I am bored with the city (which I am all through, though) yet don't really want to drive too long. It was early this year and I was trying my hands on the all new BMW X4, an xDrive30d M Sport X variant, 2993 cc diesel SUV. By 10 in the morning, we had crossed the Durga Devi Gate of Jim Corbett National Park.
Once you cross most luxurious resorts of Corbett, you find yourself at a junction, where two roads literally diverged in the woods. The one most people take is the Ranikhet highway, but you would need to take a left and head up. After innumerable bends and getting cloud-kissed quite a few times, this road leads you to Bour Malla. Well, Google Maps might not be very trustworthy. If I had navigated, we would have slipped off the road and landed in the Ramganga river.
Stay option: There aren't any. What we did was to ask around village huts and found a lovely couple who agreed to host us. That wasn't a homestay, but they do let foreigners stay with them on many occasions. You get plain paratha for breakfast, roti and paneer for lunch and roti and dal for dinner. If you request them, they would be more than happy to serve you your delicacies. That's the fun of traveling offbeat. If you can't find any, you can drive back to Corbett and stay at any category hotel you want to.
What to get excited about: Butterflies and clouds playing hide and seek. The view of the valley of Kasipur after the dark is fabulous.
It was August last year. Monsoon in the hills is not for the faint hearted. We were driving a Tata Nexon XZA diesel. Having a diesel powertrain helps in the hills. With more power comes its natural ability to rev even at lower acceleration.
We had crossed the sharp bent after the Sterling hotel. The stretch was rocky with tall trees all around and suddenly we could hear the sky break with lightning. The sound of rain sounds ravishing here. No longer it's the playful charm of city dwellers, it's one of those torrential rains that you heard about in movies. So, the road here goes a bit downhill before steeps up. And as we drove up the rain has disappeared. We looked back and it was raining heavily behind. Such magical mountains are! The view from this place is no less than a million dollar.
The monsoon clouds are engulfing the mountains and before you realize, you are rain-kissed and clean. The clouds have moved away. The wind is cold, wet and strong. Below lies the dense forest of Jim Corbett National Park and far away some iced peaks are visible.
Stay option: The only place to stay if you have a hotel in mind is Pahadi Organic. This place has a great café as well. The prices are bit towards the higher side. But makes sense to dine with the clouds.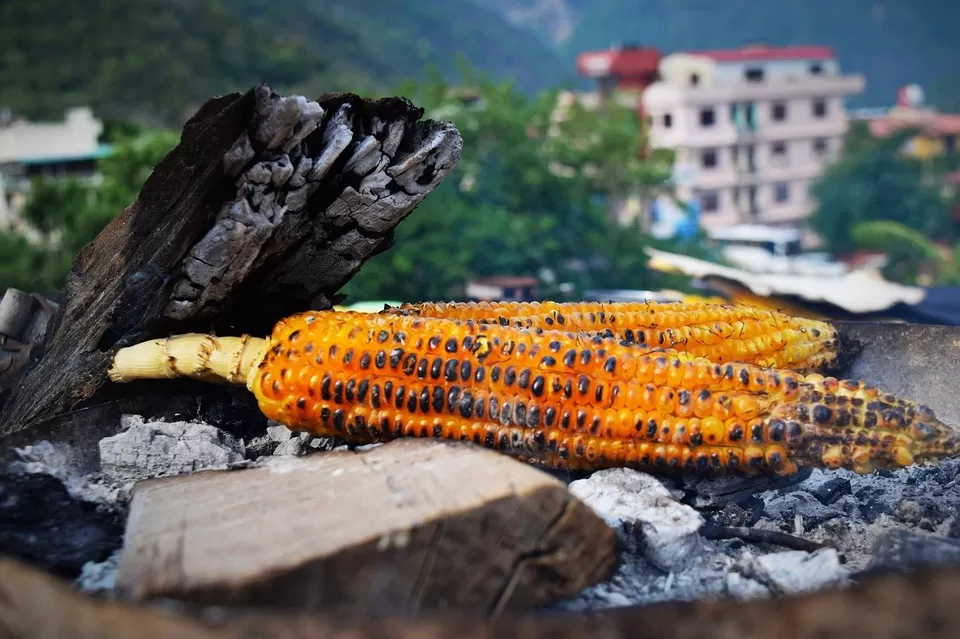 What to get excited about: The food you get here is all natural. You can buy corn from a pahadi vendor and get it roasted by the street. There isn't a cornwalla standing by. You can eat various types of Himalayan honey with freshly bakes bread every morning. Jio and Airtel network work decently and you can work from mountains for sure.
Many of you might have already been here. But I still think this is one of the lakes that still not contaminated by human crowds. Though quite a few hotels have come up now, the lake isn't as huge as Naini lake to host properties around. This means new hotels will come up only behind and not by the lake.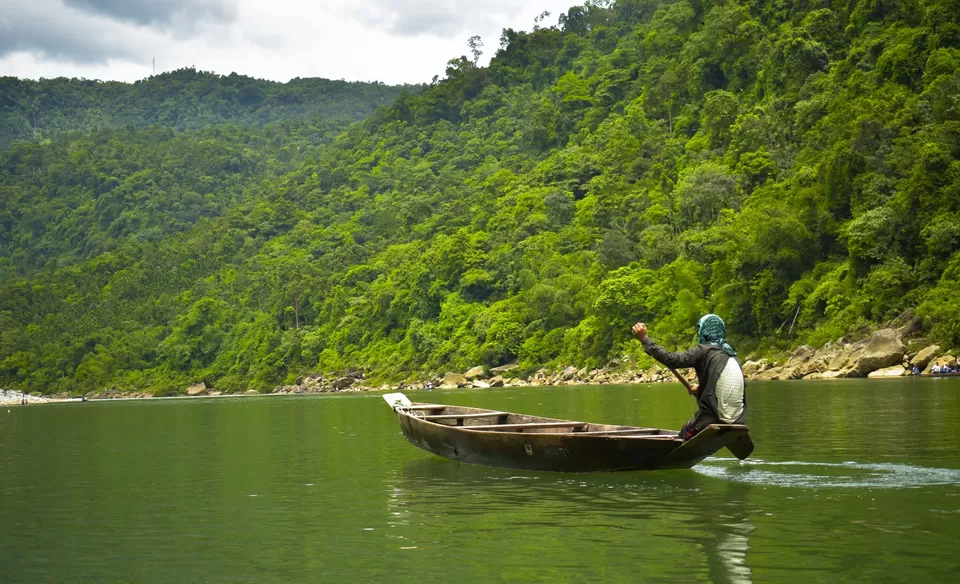 The best part of choosing this place for your longer stay is there are plenty of places around so you can simply go around the region. The lake itself is gorgeous. You can take a kayak and row on your own to unwind.
Stay option: There are plenty of hotels around.
What to get excited about: Getting a view of turquoise water every day. Take a stroll by the lake and have a coffee at the local coffee shop.
Have you heard of this place? Not many of you would have. Konark in Orissa is famous for its Sun Temple. But so is Katarmal. Katarmal is located around 2 km from Kosi village and 12 km from Almora. This place boasts of a Surya temple, constructed by the Katyuri Kings in the 9th century. Katarmalla, a Katyuri king constructed this temple, which has 44 smaller temples around the main deity of Surya, which called as Burhadita or Vraddhaditya. The climb is tiring but worth the view.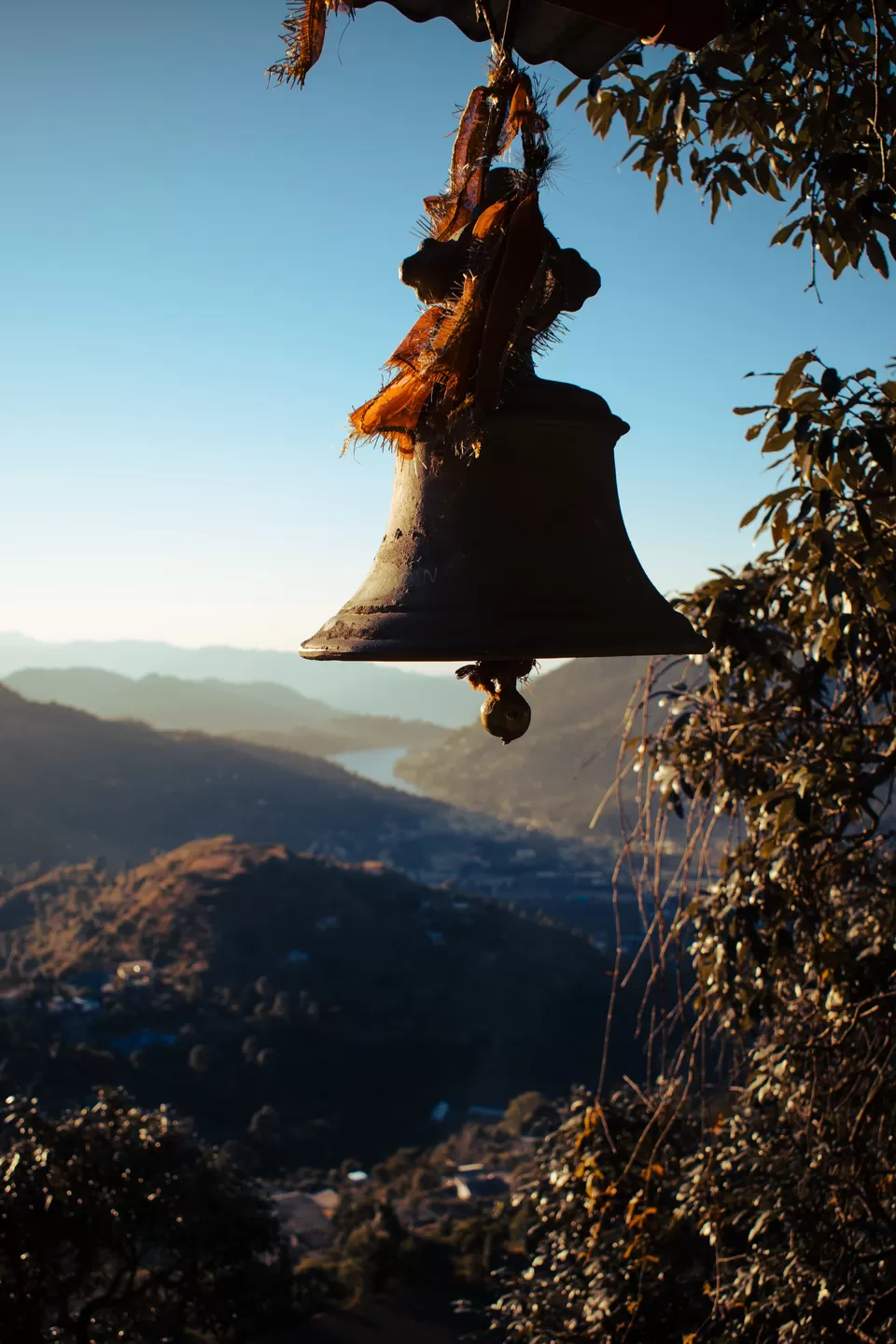 Places to stay: Half a mile below is the G.B. Pant University Of Agriculture And Technology. While there are plenty of places to stay there, I would suggest try asking the local villagers if they would host you.
What to get excited about: The view of snow capped Trishul peak and Nanda Devi. On a clear day, you can see the peaks all through the day. The river below is a great place to get your morning meditation.
Not sure if Google Map can guide you here. To reach here, take the Almora-Kausani route. You would cross numerous villages. The Kosi river, which appears like a stream will accompany you. You will get distracted by shoals of trout fish. Don't stop yet. The crystal clear green water will invite you. Don't stop yet. And then you will find the market of Gharsun Guth. No don't stop yet. And suddenly you will find grass caves like those in the Lord Of The Rings. You have arrived. The next task is to find a place to stay. Check with villagers. You can find a decent wooden hut to stay for a fortnight for not more than Rs 7000.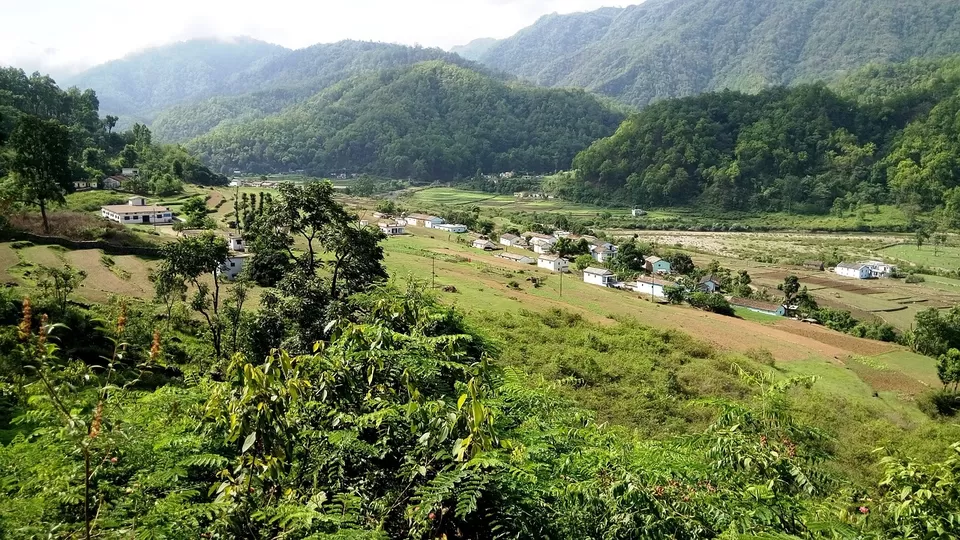 There won't be luxury meals, but nobody will stop you to go for angling at the Kosi and getting your dinner. Go to the village market and buy for yourself whatever pleases your eyes.
What to get excited about: Almora, Ranikhet and Kausani are an hour or two away. But who bothers! Take a glance at the rainbow after the rain and relish the beauty of the mighty Himalaya all around. The peaks of Nanda Devi will wave you a snowy 'hello' quite a few times a day.
Word of Caution
- Given the situation, take advise of doctors before traveling.
- Follow the local government guidelines before traveling.
- Take Covid test to ensure you are negative before heading out.
- Carry all essential medicines.
- Get your car's hygiene checked.
- Check with hotels if they are open.
- Asking people to host was easy earlier. But given the situation small villages might be wary of host people. You will have options to come back to the nearest town.
Photo credit: Unsplash Free Stock