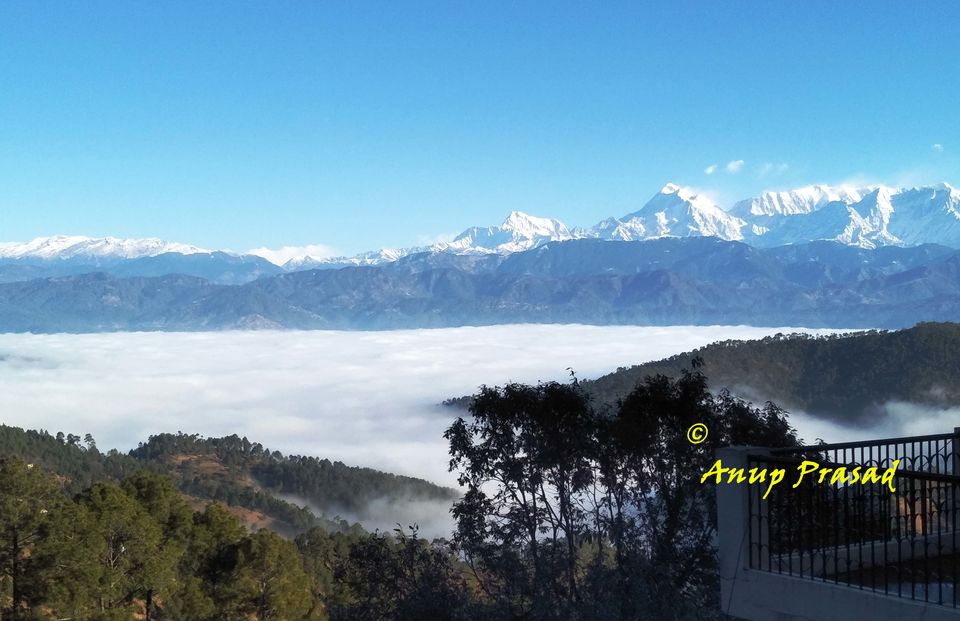 The beautiful Himalayan state 'Uttarakhand' has two administrative divisions viz. Garhwal in the west and Kumaun to the east. Bestowed with beautiful landscapes, ancient temples, pristine lakes and untouched villages, Kumaun makes a perfect escape into nature's wilderness. It has got six different districts Almora, Bageshwar, Champawat, Nainital, Pithoragarh, and Udham Singh Nagar with incomparable beauty to each. Here is the complete guide, how one can explore unparalleled beauty of this divine region.
How to reach
Both buses and trains ply from Delhi to Ramnagar and Kathgodam frequently.
Delhi to Ramnagar: Sampark K Express. It departs from New Delhi at 04:00 PM and reaches Ramnagar at 08:40 PM.
New Delhi to Kathgodam : Shatabdi Express. It departs from New Delhi at 06:00 AM and reaches Kathgodam at 12.00 afternoon.
Best time to visit:
April - June, November - February
What to eat:
Famous pahadi dishes like Kumauni kappa, Bhatt ki Churkani, Balmithai, chainsoo, Phanu, SisunaakSaag, Kafuli.
Day 1
Delhi to Ramnagar
Start the journey from Delhi in afternoon and reach Ramnagar at 9:00 PM. Ramnagar is a small town in Nainital district which is base for Jim Corbett National park.
Day 2
Jungle safari in Jim Corbett National park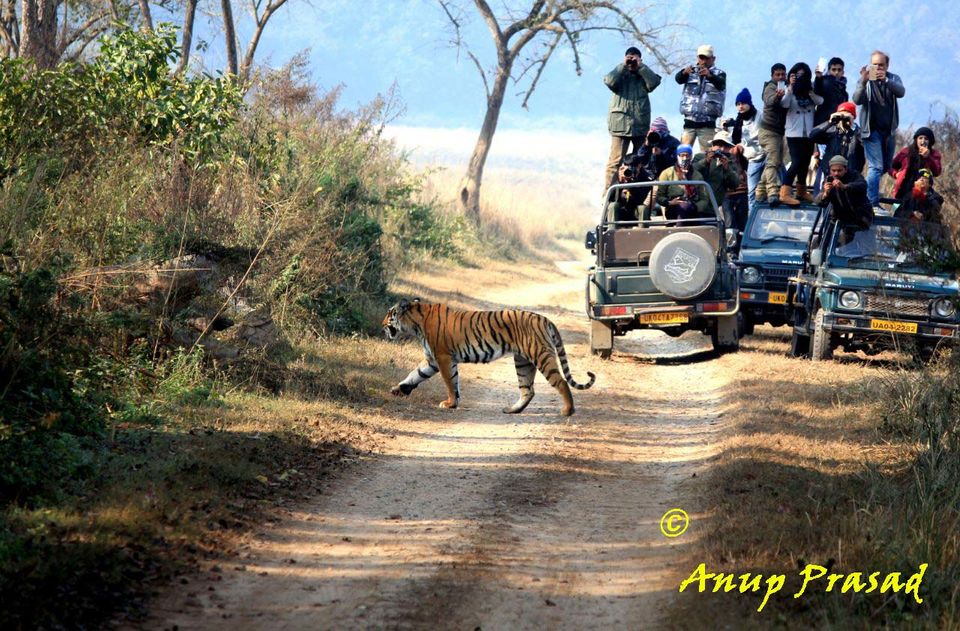 Jim Corbett is the first and one of the most sought after national parks in India, famous for spotting big cats (Tigers).
This trip must be planned in advance (ticket booking opens 45 days prior) to enjoy the essence of raw jungle and its myriad flora and fauna. The jungle is divided into different zones where you can avail either Jeep safari, canter safari or elephant safari depending upon the availability and cost. Try to opt for early morning safari to spot maximum number of wild animals.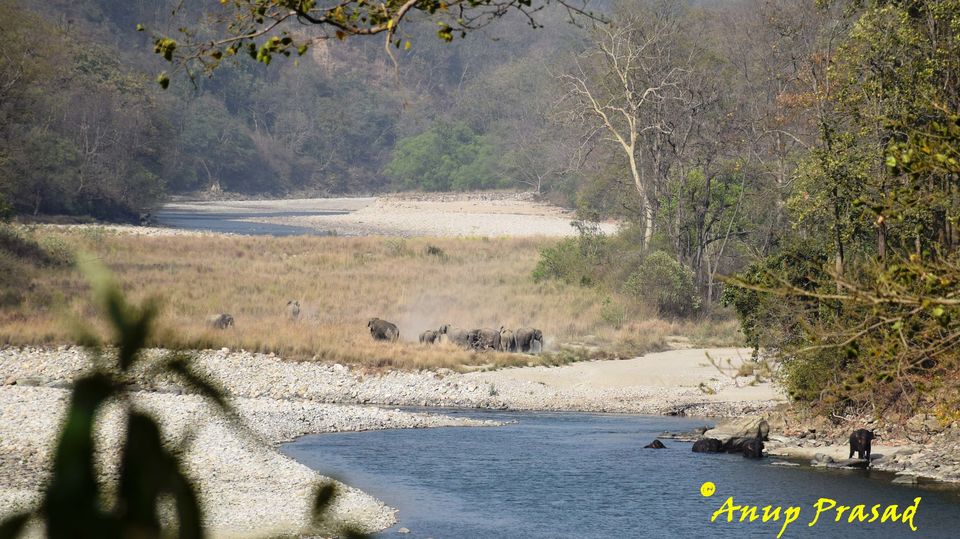 Zones:
• Dhikala
• Bijrani
• Zhirna
• Durgadevi
• Dhela
• Sitabani buffer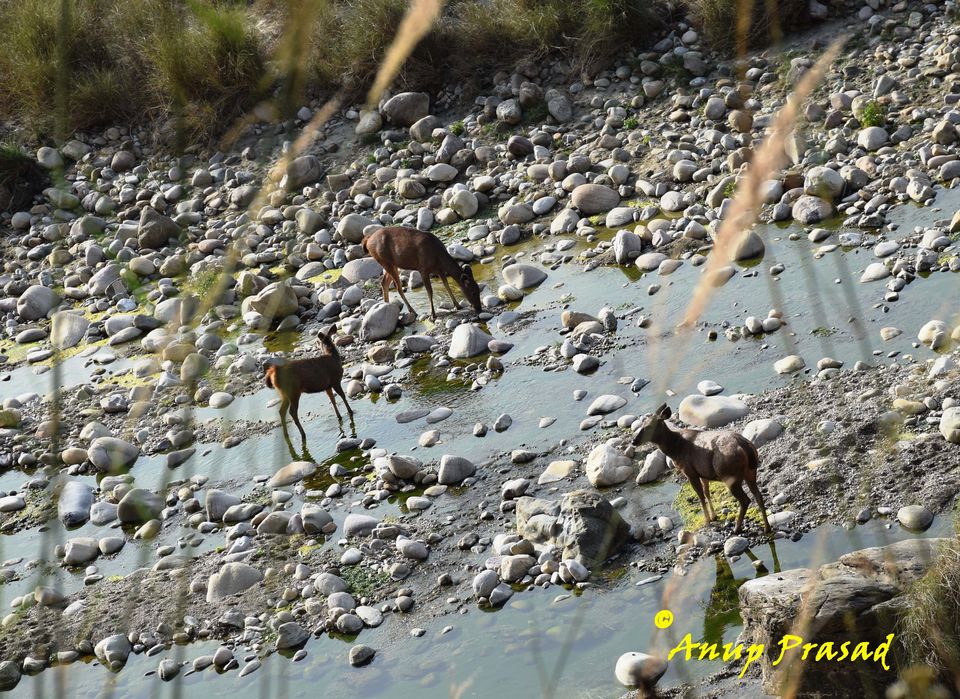 Day 3
Jim Corbett National Park to Nainital (Distance: 70 Kms, time: 1 hr 45min)
No description is required to sketch the beauty of Nainital 'city of lakes'. Apart from lakes, there are several other places which are worth a watch while staying in Nainital. During our visit, we stayed near Khurpatal and I must say the solace nature will provide in this peaceful village without traffic is beyond any comparison.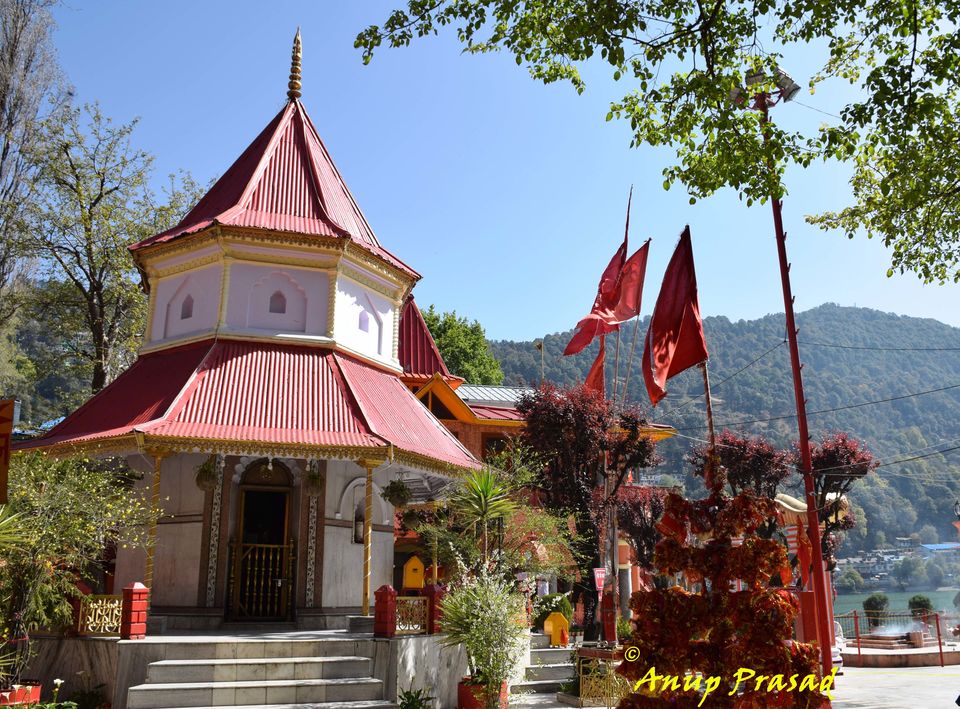 • Himalaya view: View snow clad Himalayan peaks from height.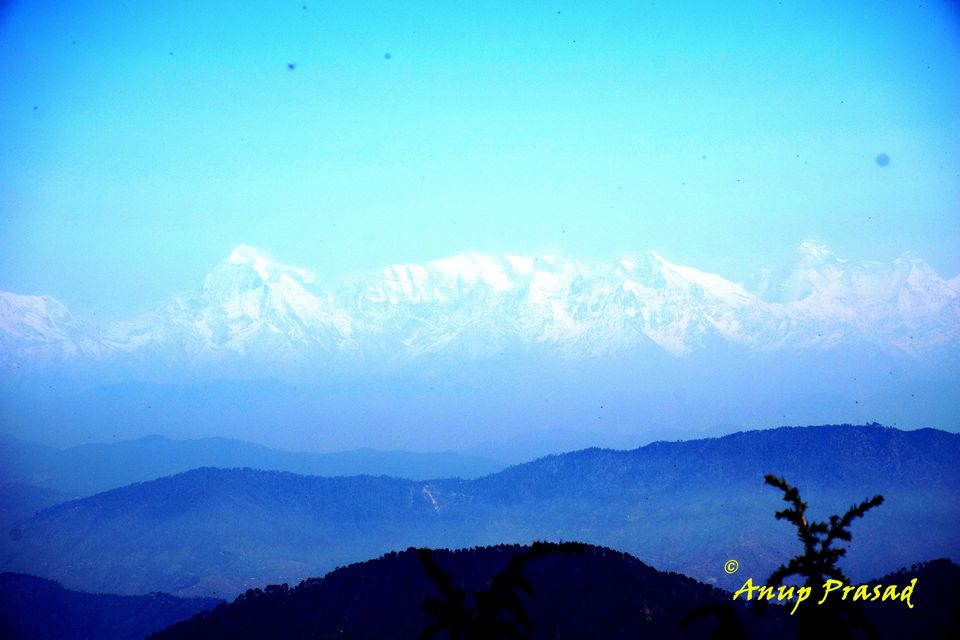 • Tiffin top/Dorothy seat: Whole Nainital can be viewed from this height. You can take horse/pony to reach this place.
• Eco cave garden: Enjoy caving and nature's beauty in eco cave garden.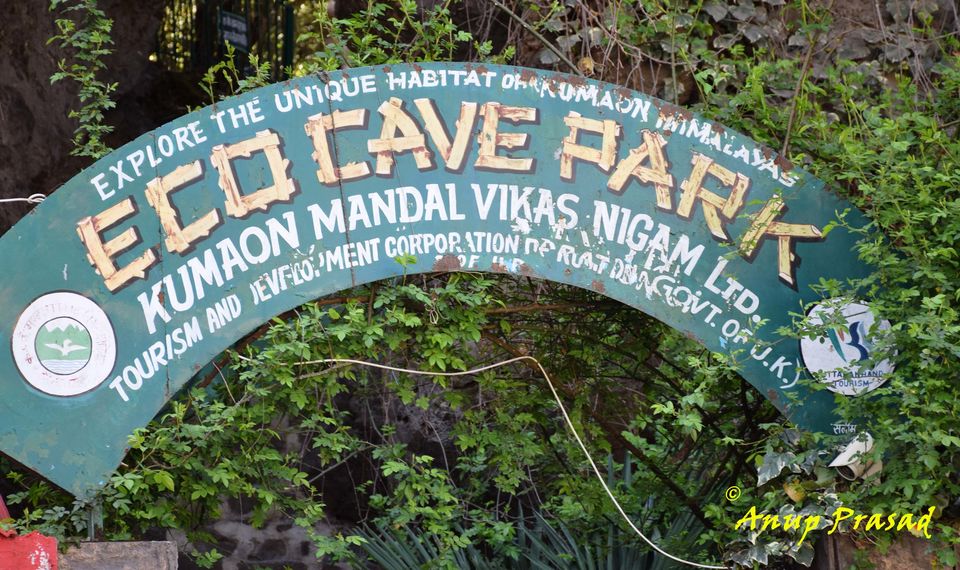 • Saria waterfall: A small and beautiful waterfall coming down from Saria Lake
• Kainchidham: Built by NeebKarori baba, this place is 19 Kms from Nainital, which you can visit later on the way to Kausani.
• Rope way: Situated in Mall road, ropeway will take you to aerial view of Naini lake and snow view point.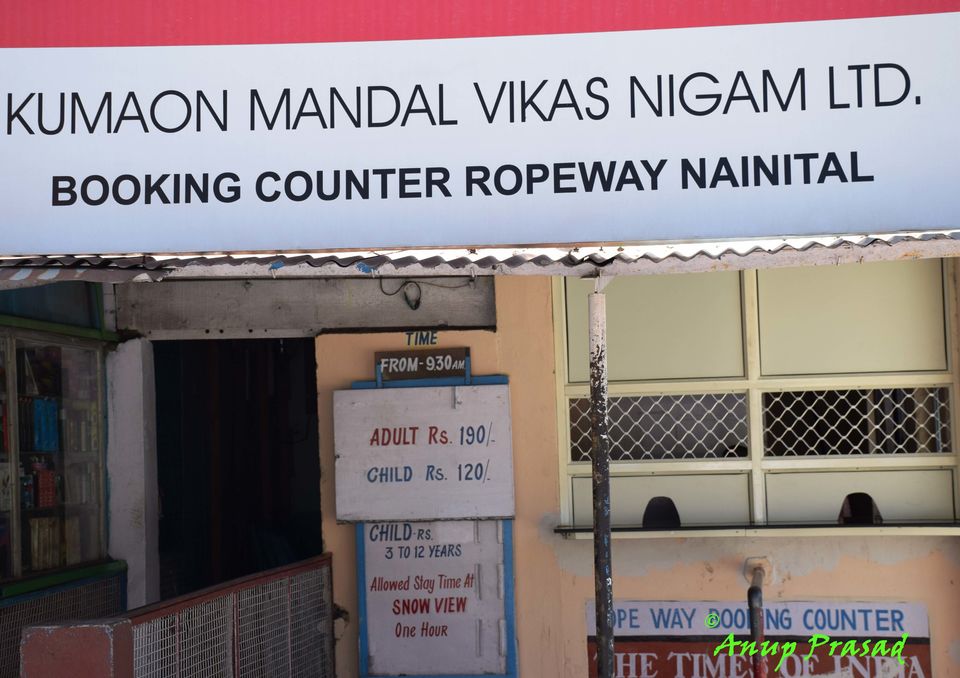 • Naina Devi temple: A must visit place to get blessings from Naina Devi mata.
• Snow view point: View snow clad Himalayan peaks from telescope.
• Mountaineering: You can try mountaineering also here in Nainital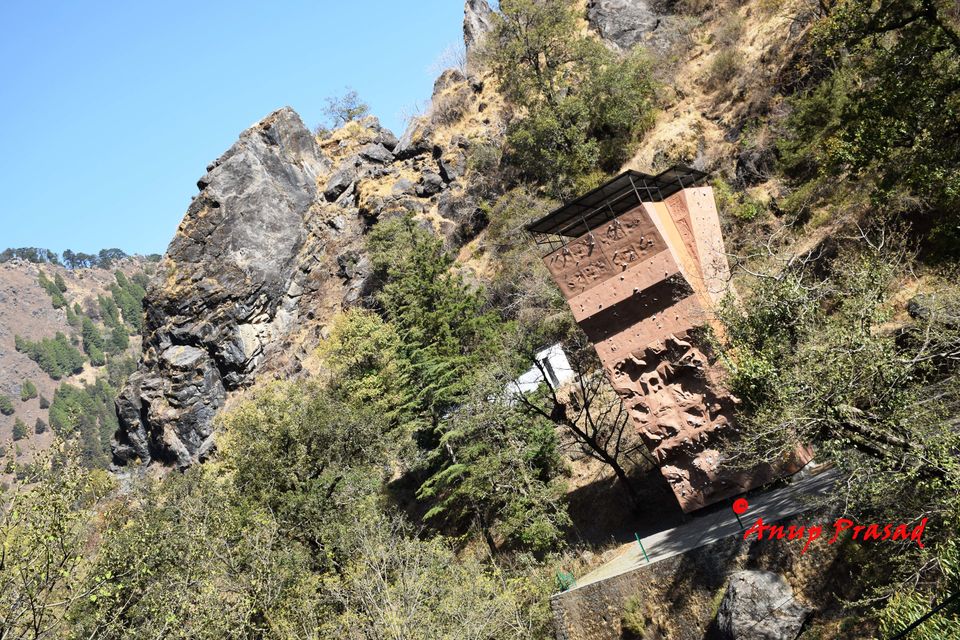 • Mall road: In evening, roam in mall road, do some shopping and enjoy mouth watering food.
Day 4
Lake tour
Nainital visit is incomplete without visiting all the panoramic, scenic and pristine lakes in and around Nainital.
• Boating at Nainital: Start your journey from beautiful Naini lake and spend some time with nature while boating.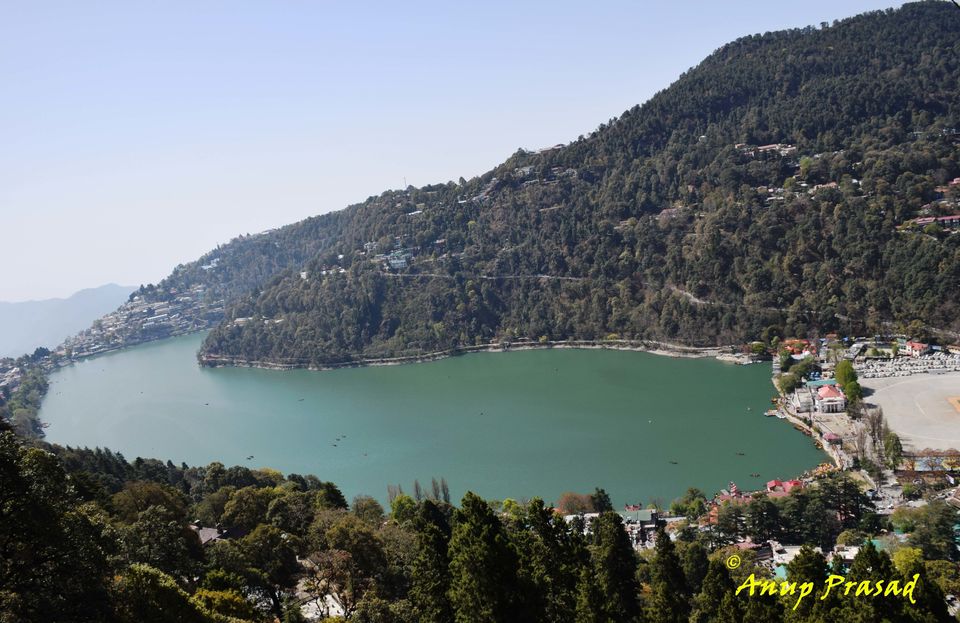 • Paragliding at Naukuchiyatal: With its nine different corners, this is another beautiful lake. You can go for paragliding and kayaking here.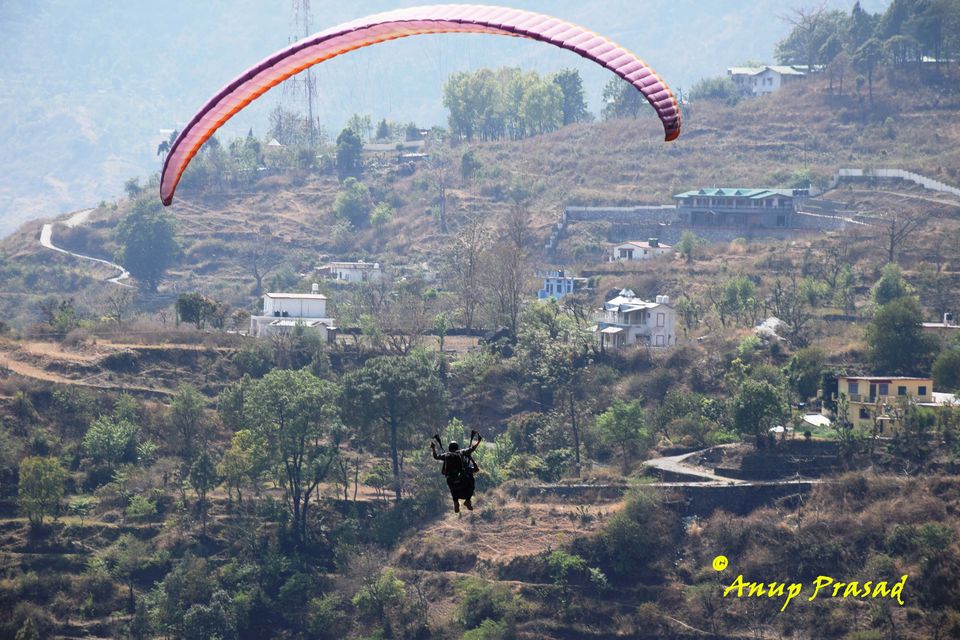 • Bhimtal: A beautiful lake with aquarium in middle of it is a major tourist attraction.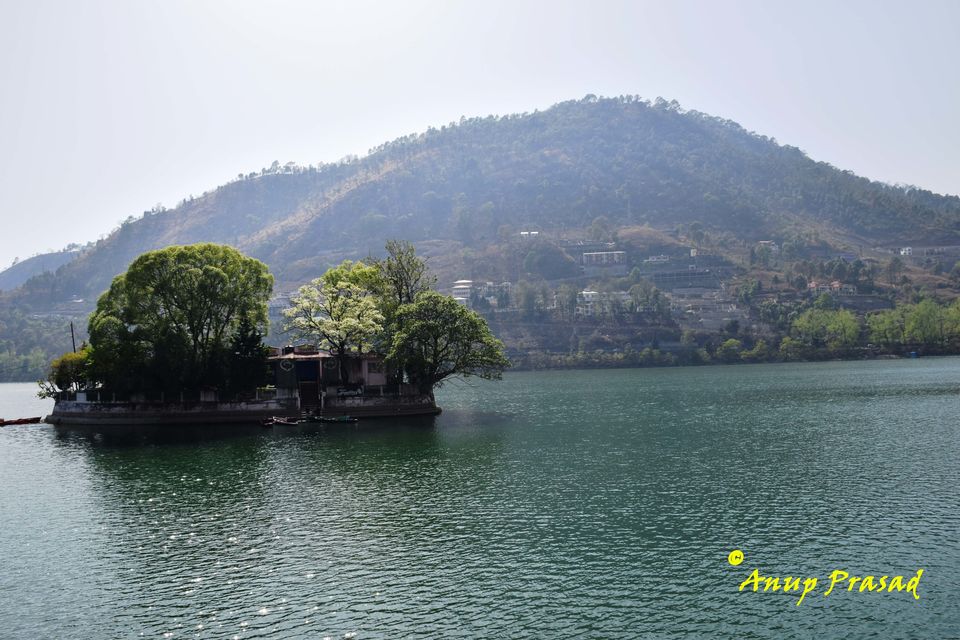 • Sattal: One of the most beautiful lake, surround by dense forest is a must visit. This lake has got a magnificent view. Just go and sit there to forget worries of life.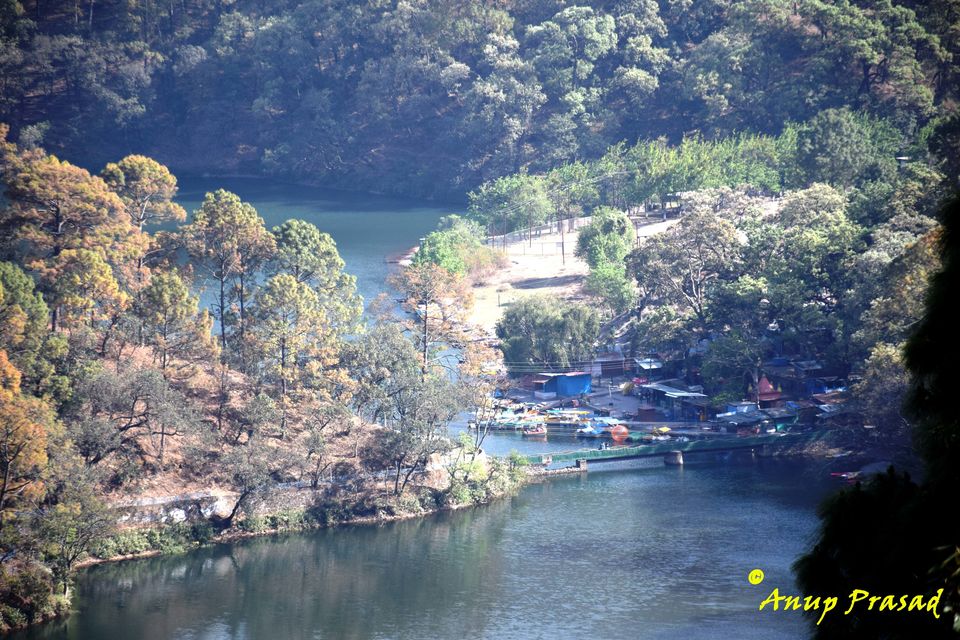 • Nal-Damyantital: Just before sattal, this lake has got perfect turquoise green water but not accessible due to its difficult location between dense forest.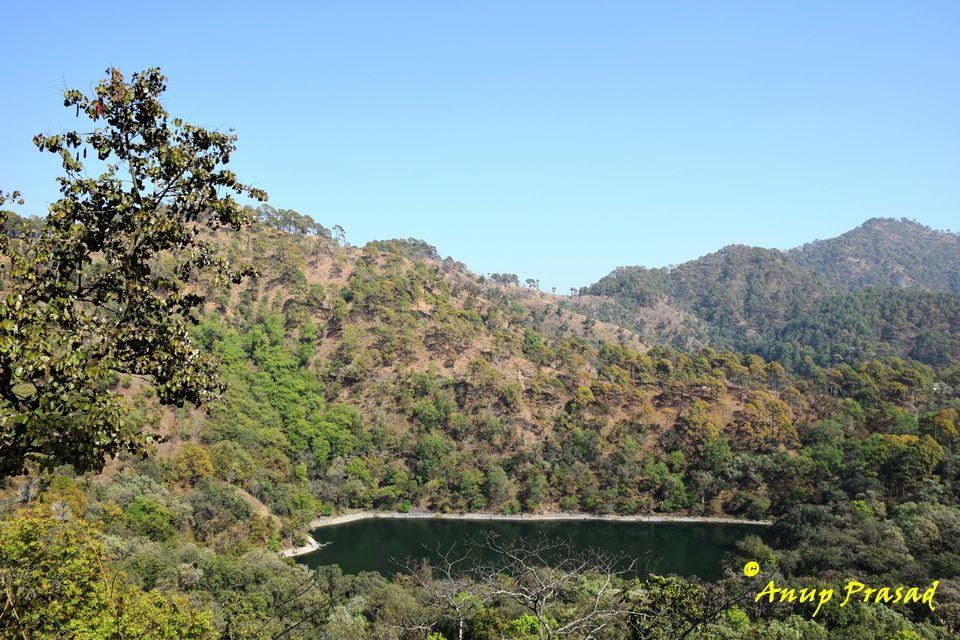 • Khurpatal: One of the best viewed tal from top.
• Sariyatal
Day 5
To Kausani via Ranikhet
Distance
Nainital to Ranikhet: 60 Kms, 2 hr
Ranikhet to Kausani: 60 Kms, 2 hr
While going to Kausani, one can enjoy the beauty of Ranikhet. Ranikhet is basically an army cantonment famous for its natural beauty. These are the must visit places in Ranikhet.
• Pine forest: You will enjoy the enchanting beauty of pine forest throughout your journey to Ranikhet from Nainital.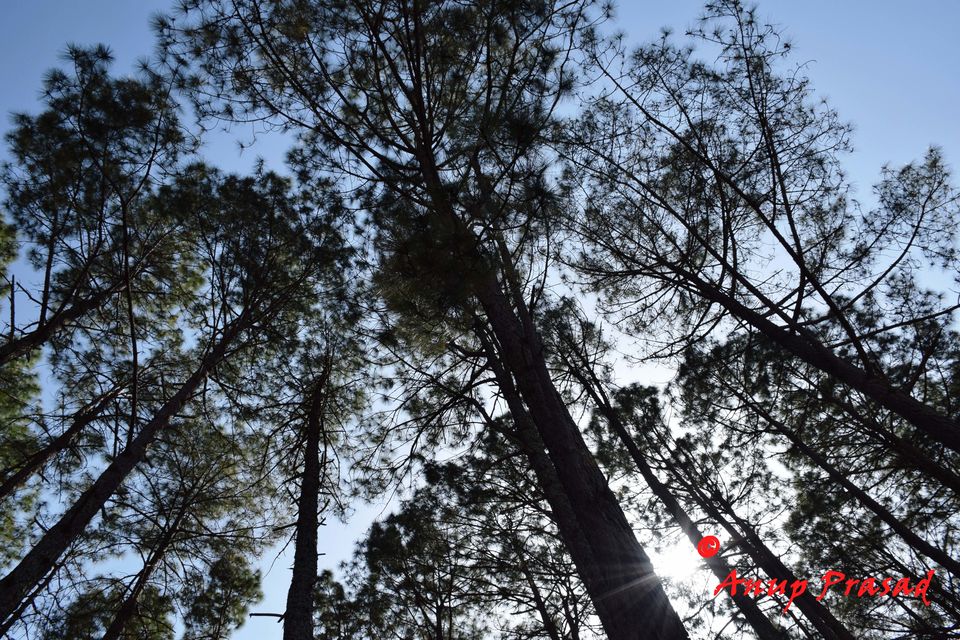 • Chaubatia garden: A natural jungle and horticulture garden for apple, pears and many other fruits is a must visit place in Ranikhet
• Jhuladevi temple: Situated 3 Kms ahead of Chaubatia garden, this temple holds a significant value among locals.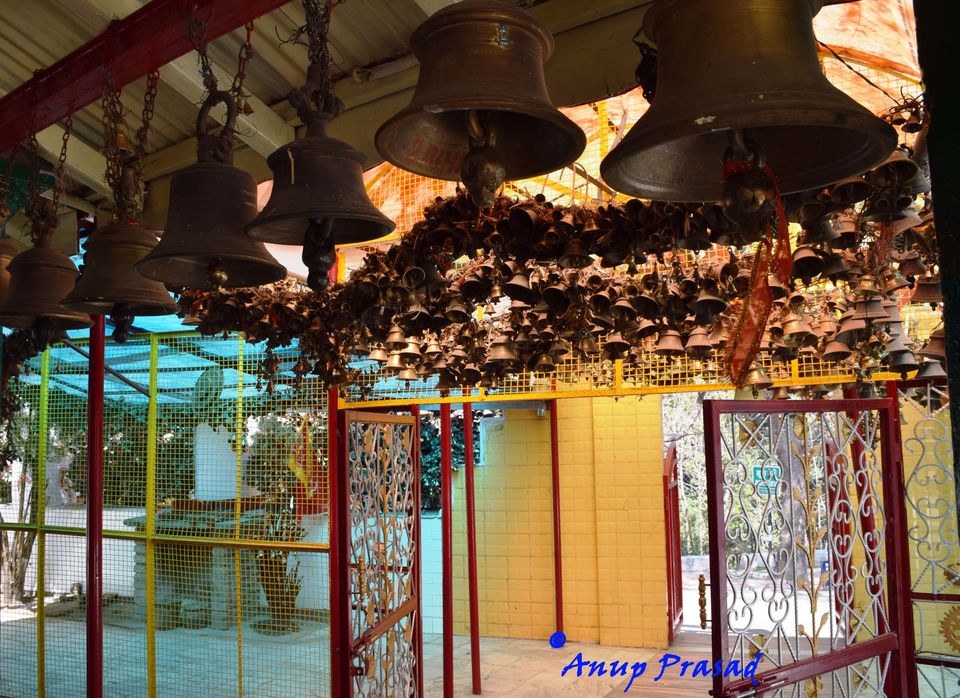 • Golf ground: Famous for shooting of Bollywood Movie 'Raja Hindustani', this is another calm and beautiful place in Ranikhet.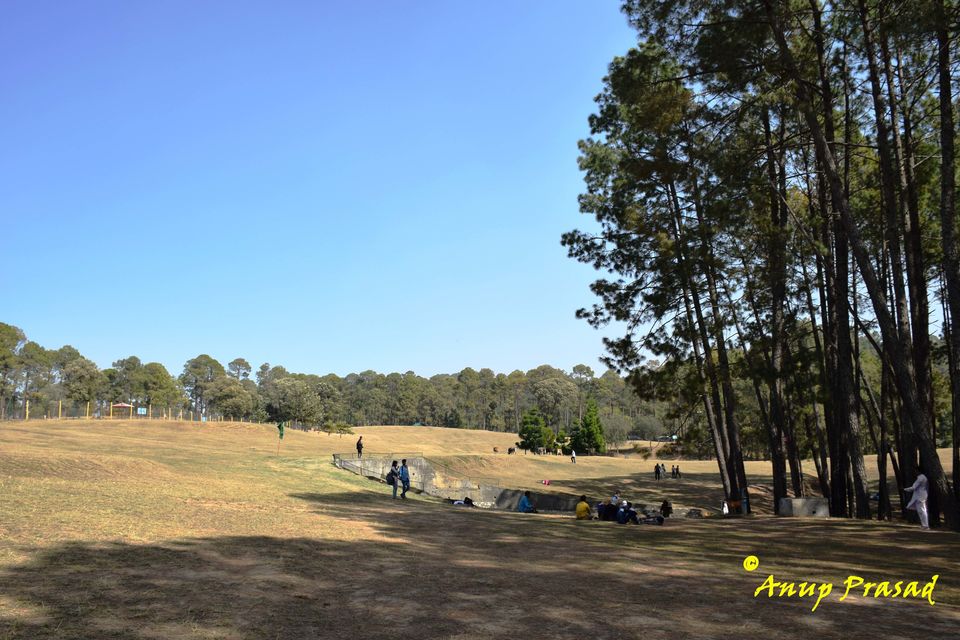 • Bhalu dam: Trek a little and enjoy the scenic beauty of forest and dam here.
Reach Kausani in evening and enjoy the weather in leap of snow clad Himalayan peaks.
Day 6
Kausani is a small hamlet situated in leap of Himalayan beauty. Following are must visit when you are at Kausani.
• Sunrise viewing Himalayan peaks: A clear view of mountain range including peak Trishul, Nanda devi peaks turn golden when first ray of Sun falls on it.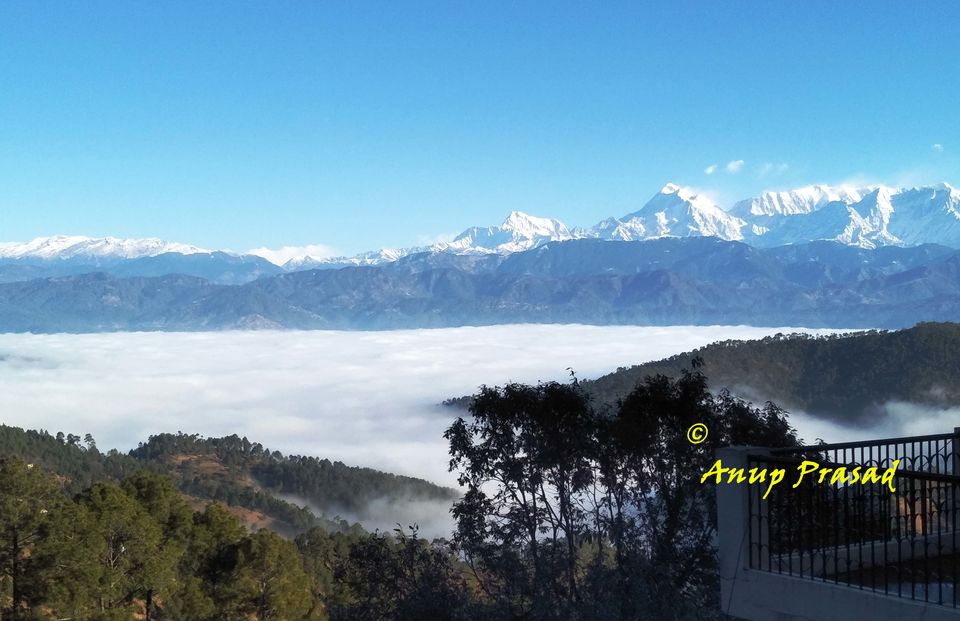 • Anasakti ashram: Anasakti ashram or Gandhi ashram is famous for the visit of Mahatma Gandhi to Kausani in 1929.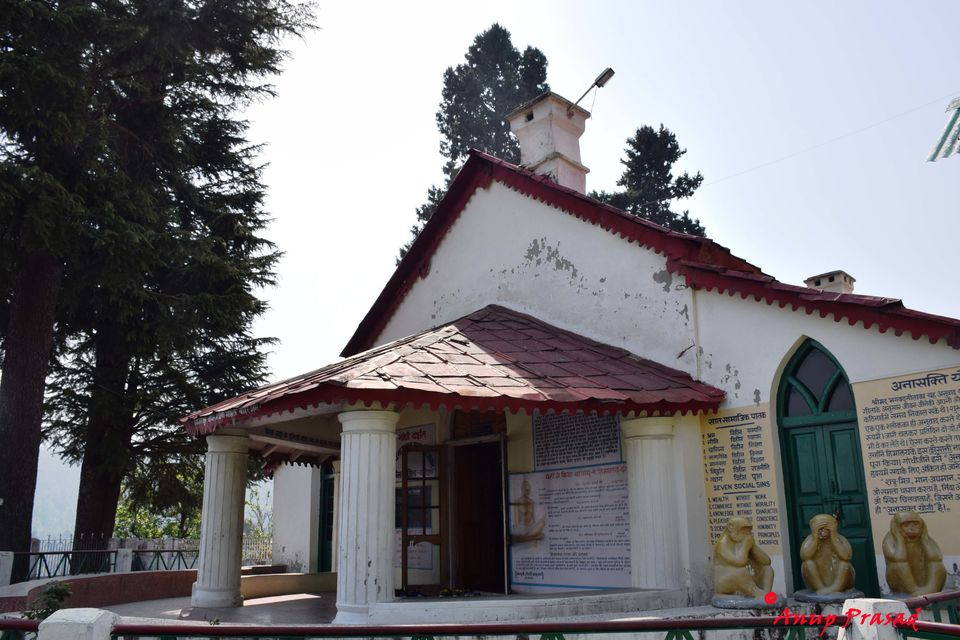 • Kausani Shawl factory: Go there to have a look on traditional weaving in Kausani and Uttarakhand.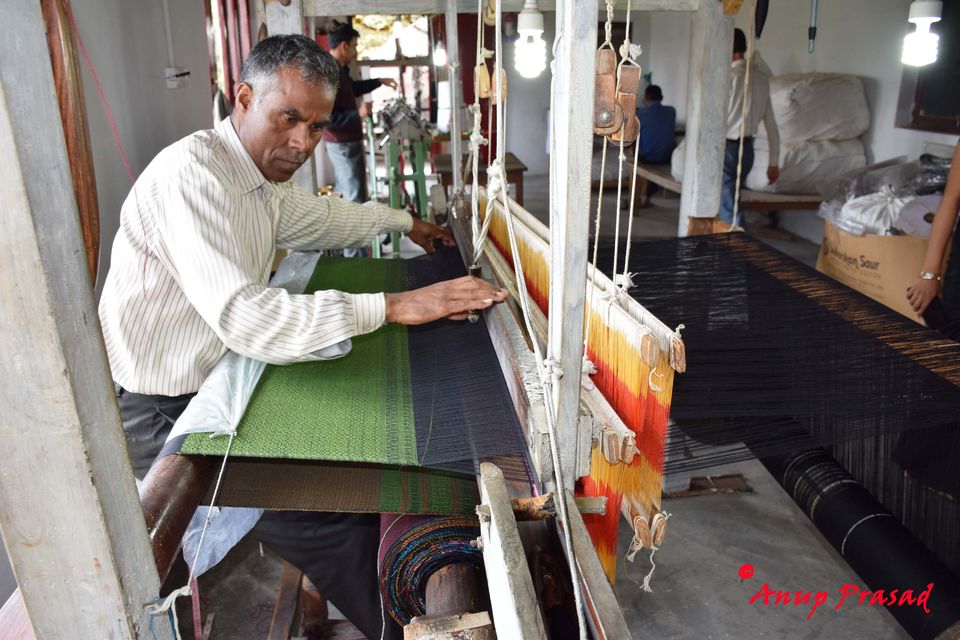 • Rudradhari waterfall: Requiring a small trek of 2 Km, Rudradhari waterfall and caves give a perfect escape into wilderness.
• Tea estate: Organic tea estate amidst pine and deodar forest are a must watch.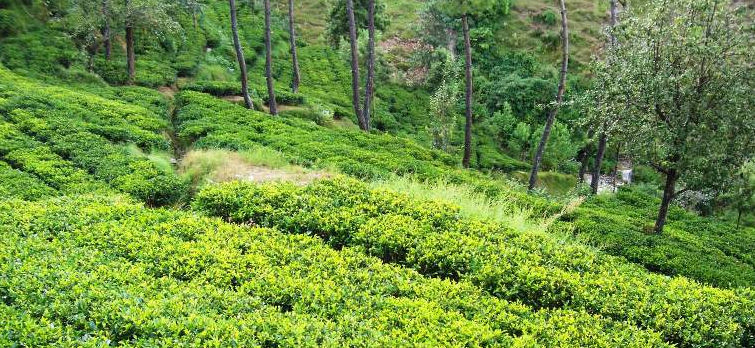 • Baijnath temple: Located around 20 Kms from Kausani, this group of small and big temples hold a significant historic value.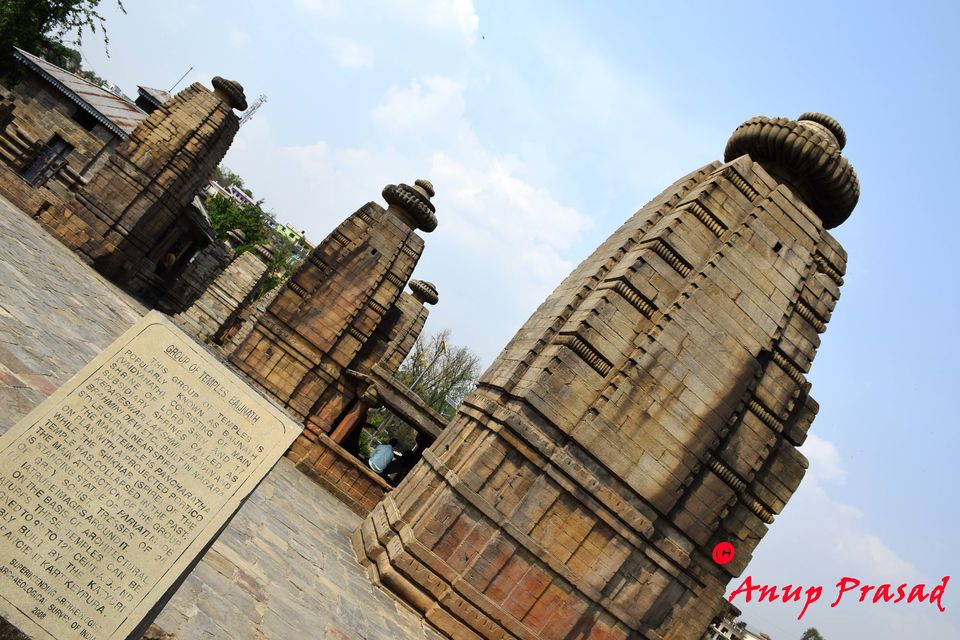 • Bagnath temple: Bagnath Temple is an ancient shrine dedicated to Lord Shiva, situated in the Bageshwar city at the confluence of Sarayu and Gomati river.
• Someshwar valley : Falling on the way to Kausani from Ranikhet, Someshwar valley is famous for its breath taking view of paddy or wheat fields surrounding by Himalayan mountains.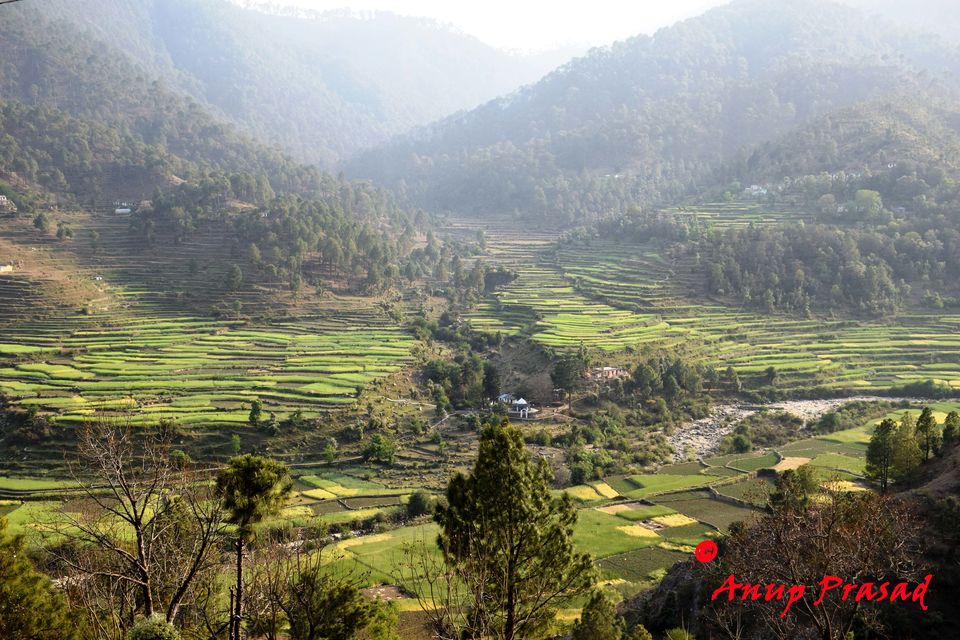 To Munsiyari
Kausani to Munsiyari: 170 Kms, 6 hr
Enjoy again the surreal beauty of Himalayan peak in morning at Kausani and leave for higher and closer view of snow clad peaks of Himalaya in Munsiyari.
Day 8
Munsiyari situated in foothills of Panchachuli peaks is famous for its awesome weather, snow clad mountains and serves as basecamps for some beautiful and adventurous treks to Milan, Ralam and Pindari glaciers.
• Birthi falls: A perfect waterfall (height of 126 m) amongst lush green forest and Himalayan peak in background is a must to visit in Munsiyari.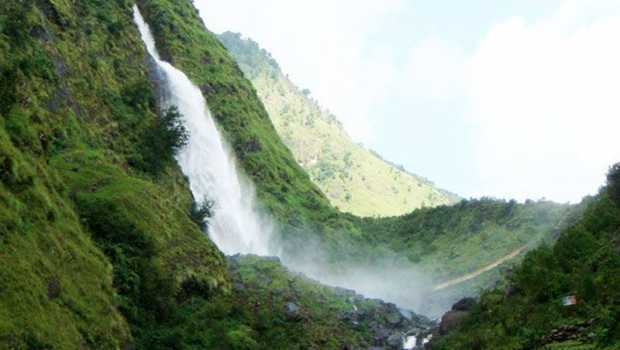 • Maheshwari kund and Thamari kund: Picturesque natural lakes surrounded by Himalayan trees, and a natural habitat of Musk Deer where you will just remember the wonders of nature and nothing else.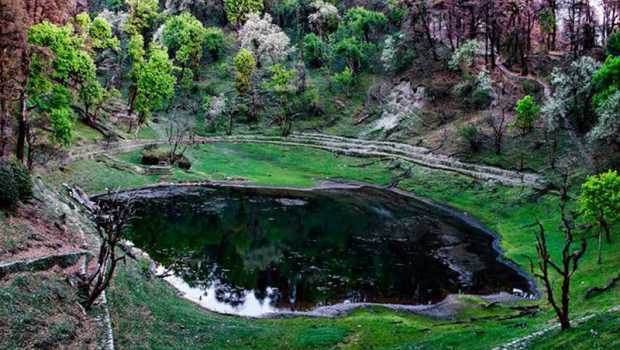 • Panchachuli peak: The majestic view of five peaks adds further glory to already magnificent Munsiyari.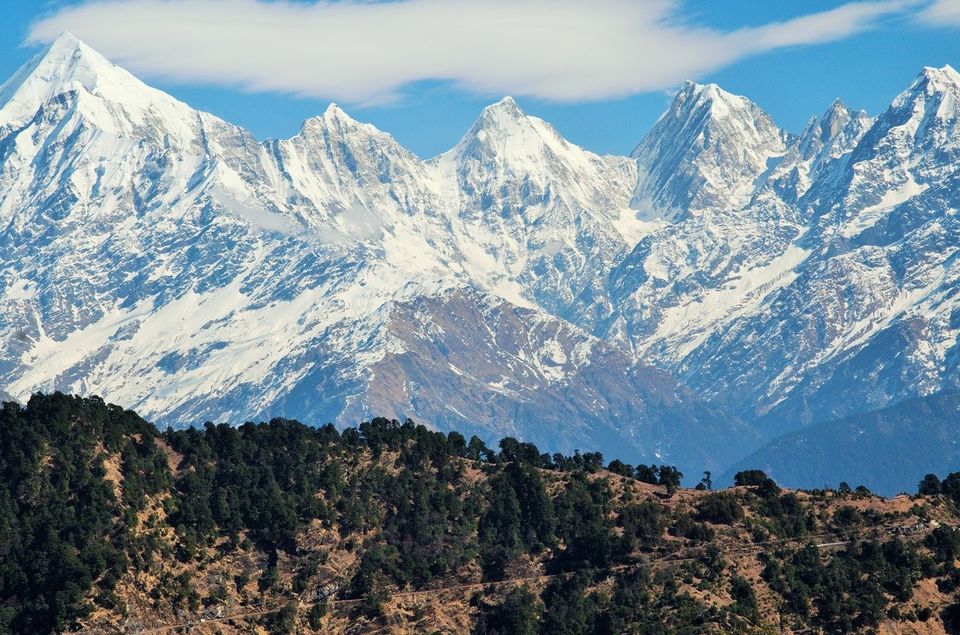 • Khaliya top: An easy 10 Kms trek from Munsiyari will take you to the heights where you can feel like touching the sky.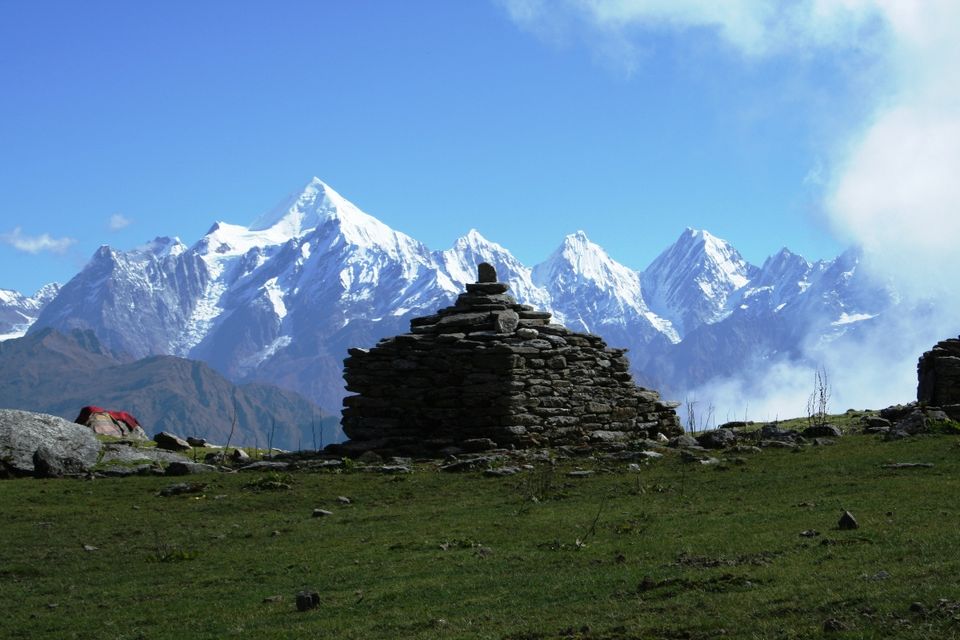 Day 9
After visiting magnificent Munsiyari, its time to take a glimpse of delightful Chaukori.
To Chaukori
Munsiyari to Chaukori- 100 Kms (3.5 hr)
A virgin hill station in Pithoragarh district is famous for offering a spectacular view of Himalayan mountain ranges and is home to some very ancient temples.
• Mahakali temple: Famous for beautiful sunrise view, this temple is very popular among locals.
• Patal Bhuvaneshwar Cave temple: Located around 38 Kms from Chaukari, this cave temple describes the 'Agyatwas of Pandavas' along with their wife Draupadi in epic 'Mahabharat'.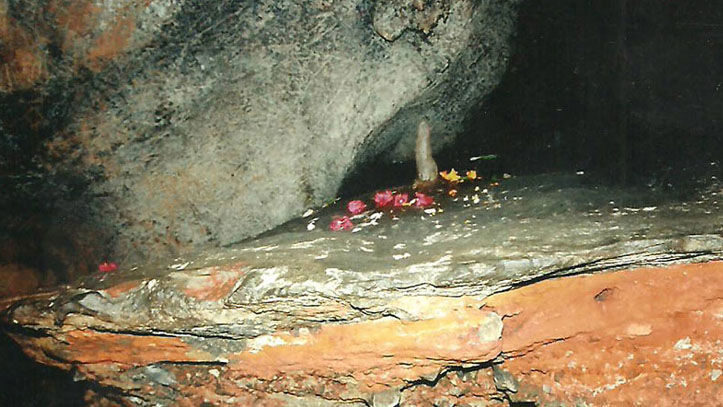 • Berinag: This temple is dedicated to Sheshnag.
• Village tourism: Interact and learn the style of living of Kumaun villagers among chirping of birds and sound of streams.
Day 10
Off to Kathgodam and Delhi
Chaukori to Kathgodam: 200 Kms (6.5 hr).
Soaking us in unparalleled beauty and different hues of Himalaya can never be satisfactory. More we see the magic of Himalaya, more we want to discover its depth of charm. This delightful and peaceful 'Kumaun Darshan' and close encounter with different shades of Himalaya will definitely give the memories to cherish for lifetime.