Happiness is a mysterious thing, to be found somewhere between too little and too much. I have always been an ardent fan of Ruskin Bond for the simplicity in his life is also reflected in his words. Also, he has been a great ambassador of nature and its beauty. Most of his books have revolved around life in hills and coming from a similar topography makes my connect stronger.
Uttarakhand is also known as Dev-Bhoomi or abode of God and why not as the small state on the northern frontiers of India is filled with natural beauty and wonders. The state is predominantly known for snow-clad mountains, cedar and pine trees and pristine blue water of rivers originating from the Himalayan glaciers. Uttarakhand is also home to the second-highest mountain peak of the country after Kanchenjunga -Nanda Devi. Located in the upper region, Nanda Devi is a part of Garhwal Himalayas and is also referred as the Daughter of the Himalayas in the local folklores.
With such topography, tourism plays a vital role in the state economy. The state is dotted with small hamlets and hill stations offering surreal and mesmerizing views and is bliss for tourists. Let's look at top 20 destinations from Uttarakhand which can be visited in 2020 over weekends and long weekends.
1. Nainital – The lake city of Nainital is already a buzzing place and have lured tourist from across the globe. Welcoming you as you enter the town is an eye-shaped lake in the backdrop of mountains. The charming aura of the lake captivates you instantly and will leave you spellbind. The Mall road along the lake is often the center of all touristic activities and is lively till late night. Snow View Point which can also be accessed by a cable car is an ideal place to experience sunset. Tiffin Top, Naini Peak, Hanuman Garhi, and Cave garden are other places to visit while in Nainital.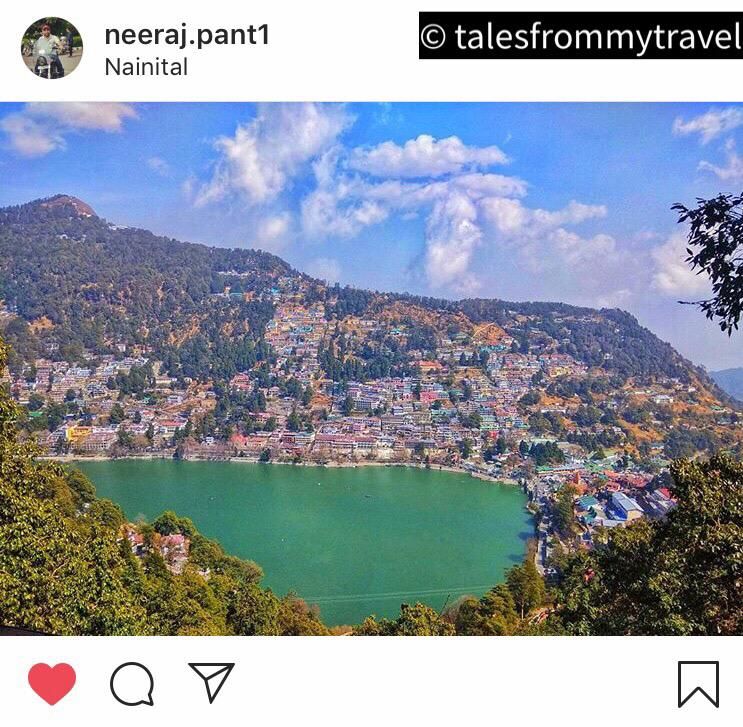 2. Bhimtal: Also known as the sister city of Nainital, Bhimtal is about 22 km from Nainital. The lake here is as alluring as the one in Nainital but also has an island to its advantage. 5 km from here is mysteriously connected group of 7 freshwater lakes known as Sattal, also a birdie's paradise. Lake with 9 corners or the Naukuchiyatal is just 4 kilometers from Bhimtal. Naukuchiatal is often frequented by adventure lovers as it offers kayaking, paragliding, rowing, and various other activities. All these lakes are fed by underwater natural perennial springs. Bhimtal is also gateway to Kumaon hills and the upper Himalayan region.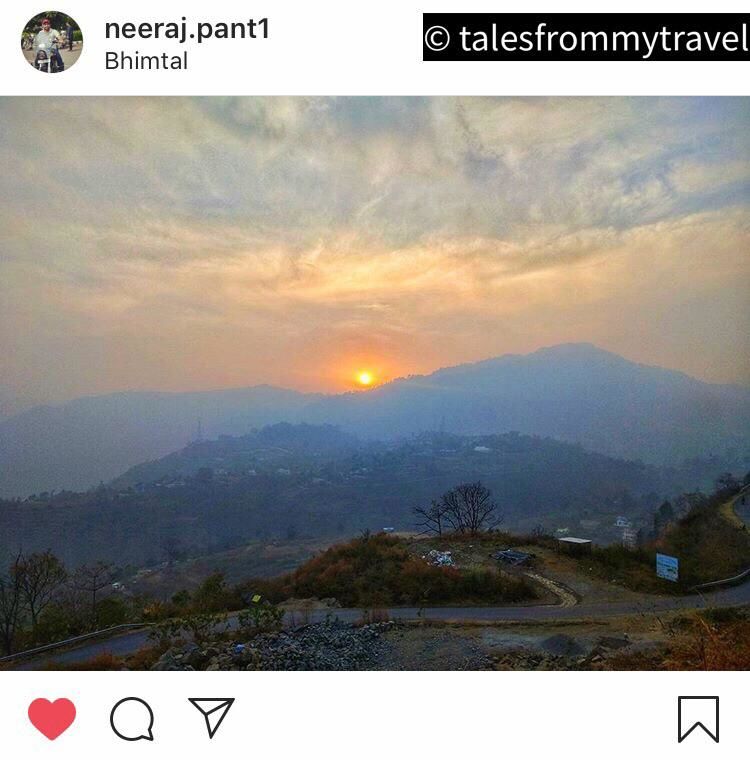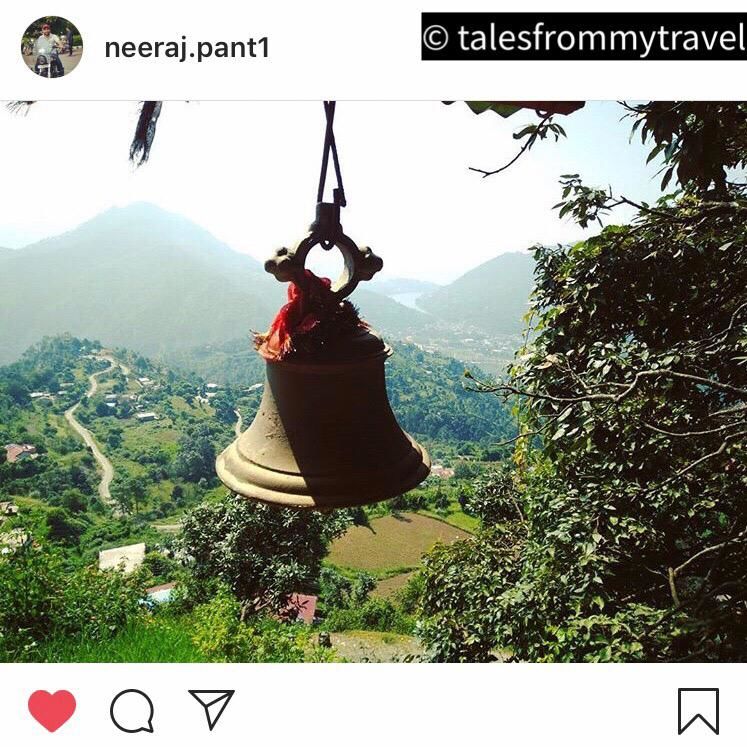 3. Pangot: Another birdies paradise from Kumaon is the village of Pangot. On the outskirts of Nainital, 20 minutes uphill drive from Tallital Bus stand via Kilbury hills takes you to this heavenly abode. This is another isolated gem hidden in Kumaon hills which brings you close to nature. Hearing to birds chirping and gazing tall oak and pine trees are only things to do in this small village.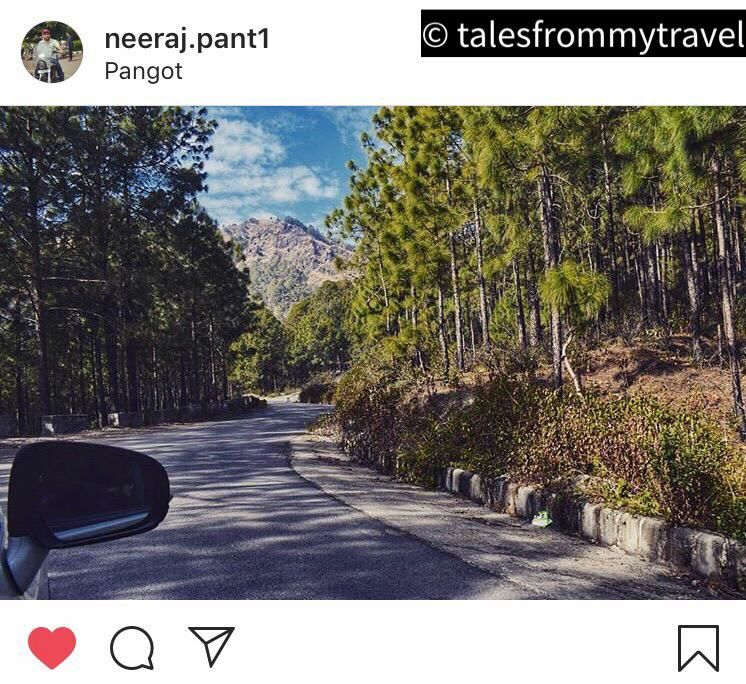 4. Mukteshwar: Perched at an altitude of 2286 mts, 51 km from Nainital lays the small hamlet of Mukteshwar. Also known as the fruit bowl of Kumaon, the small town though less frequented by visitors is full of fascinating views. The most surreal experience of all is viewing the sun going down the mountains from Chauli Ki Jali viewpoint. Mukteshwar also offers an enchanting star gazing experience. The place is also home to many migratory birds as the weather is pleasant all year round.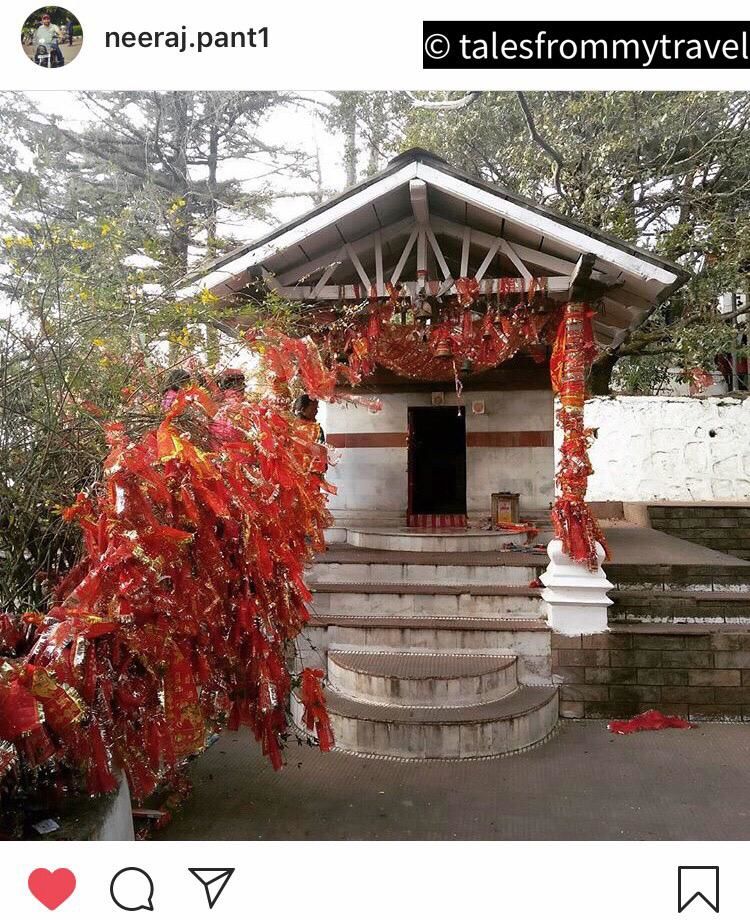 5. Ranikhet: Ranikhet or Queen's Meadow is home to Kumaon Regiment. The cantonment town was built by the Britishers in 1869 as the headquarters of Kumaon Regiment after Lord Mayo, the then viceroy was awestruck by the beauty of the place. The place offers excellent hikes and jungle trails for nature lovers. Ranikhet also offers panoramic views of Kumaon Himalayas covering NandaGhunti, Trishul, Nandadevi, Nandakut and Panchachuli peaks.
6. Binsar: Summer capital of Chand Kings from Kumaon, Binsar is Kumaon's best-kept secret. Binsar Wildlife Sanctuary is home to more than 200 species of birds and is heaven for bird lovers and photographers. Zero Point offers unhindered views of snowcapped Himalayan peaks. The place also has some religious importance as Binsar Mahadev (a 10th-century temple), Kasar Devi temple and Garar golu devta temple are in close vicinity. Binsar is an ideal gateway for a laidback holiday.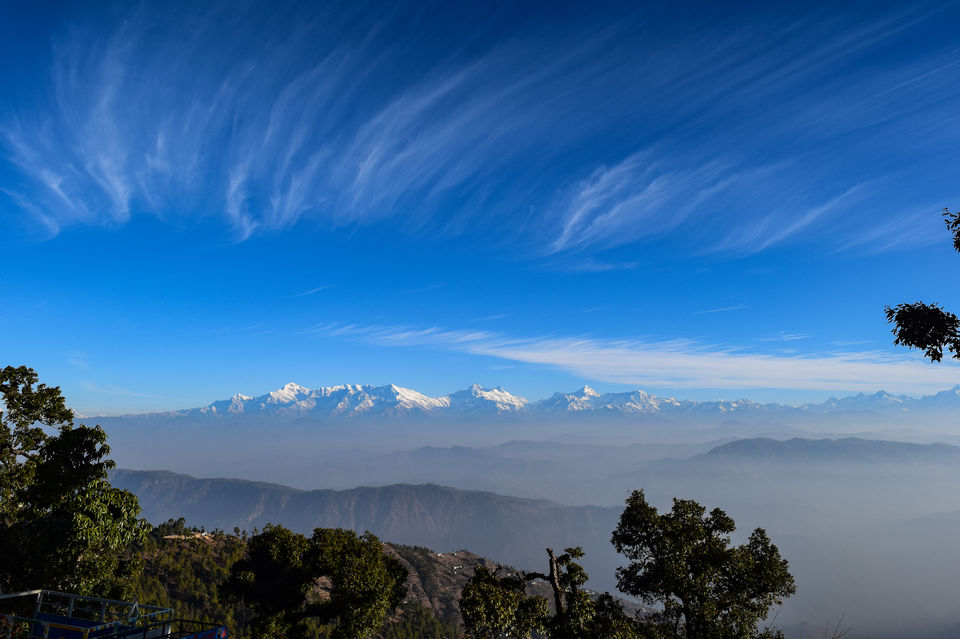 7. Jageshwar: A Hindu pilgrimage village with a group of 124 Hindu temples dated between 7th-10th century built by the Katyuri Kings and then reconstructed by the Chand Rajas in the 18th century. The entire temple complex is covered by tall and thick deodar trees. The main temple is called the Maha Mrityunjaya Temple.
8. Kausani: Referred as "Switzerland of India" by none other than Mahatma Gandhi, Kausani in the Kumaon Himalayas gives an impeccable view of Panchachuli Peaks, Mt. Trishul and Nanda Devi. This small Himalayan hamlet is set amidst pine trees and snow-clad mountains overlooking Someshwar and Garur valleys on either side. Sunrise in Kausani is magical and the climate here is conducive for tree plantation. Kausani also has tea estate to add to its scenery. If you are Hindi literature disciple, you will be delighted to know that Kausani is also the birthplace of Sumitra Nandan Pant and there is also a museum dedicated to him in Kausani. Kausani is a photographer's paradise as the sky literally changes color every hour.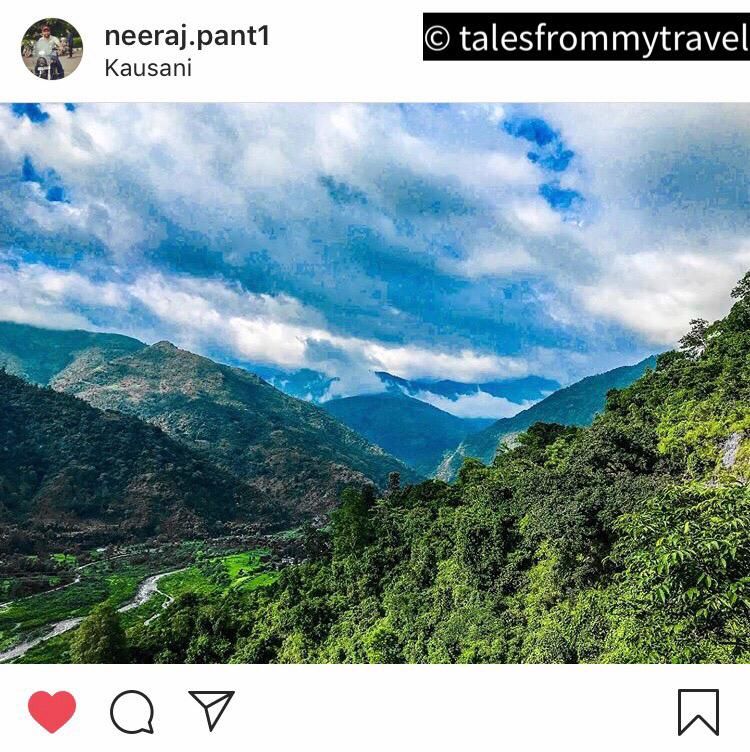 9. Munsiyari: Referred as the "place with snow" in the local dialect, Munsiyari is a traveler's delight. Located at the far north in Uttarakhand right in the foothills of Mt. Nanda Devi, Munsiyari is home to the Johar tribes. The place is also known as trekker's paradise as there are so many small-large treks originating from Munsiyari. Though not easily reachable, Munsiyari surely makes up for the tiring journey with the magnificent views it has to offer of the Panchachuli peaks. A trek to Khaliya top is a must when in Munsiyari as it gets you up close and personal with the mighty Himalayan peaks.
10. Jim Corbett National Park: The place needs no introduction, named after the famous British hunter and naturalist Jim Corbett. This oldest National Park in India is home to Royal Bengal Tiger and was one of the first to come under the Project Tiger initiative. Blessed with gorgeous landscapes, nestled in the Shivalik range Corbett is unparalleled in terms of wilderness it offers. Jungle Safaris are quite popular here and people throng to witness wild animals in their natural habitat. The Park is closed from mid-June to mid-November every year.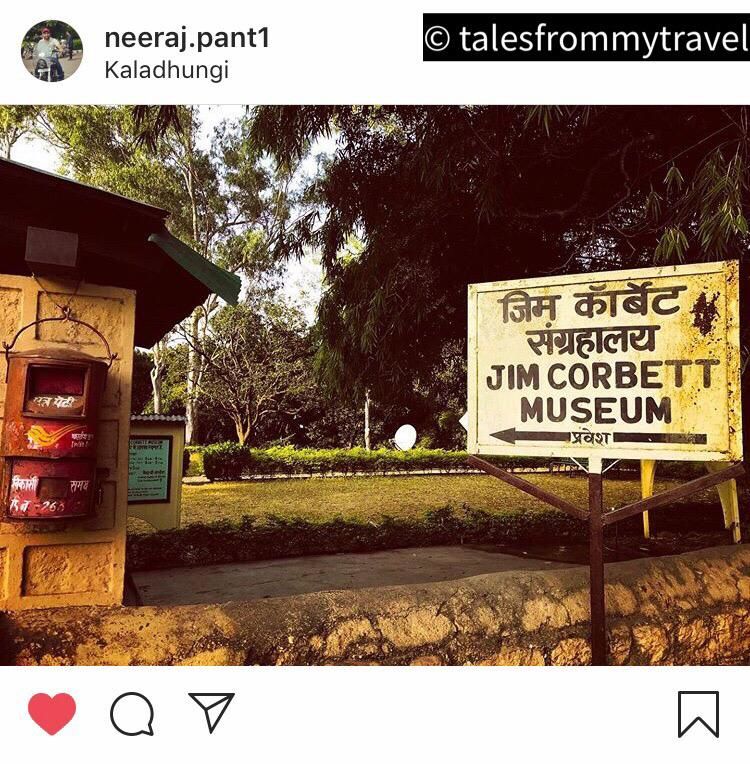 11. Haridwar: One of the seven holiest places to Hindus, Haridwar also marks the entry of Ganga to the Gangetic Plains. Haridwar is also one of the four sites where the Kumbha Mela takes place. Within close proximity to Haridwar is the Rajaji National Park and tiger reserve, an extended arm of The Jim Corbett National Park. Taking a dip in the chilling water of Holy Ganges and witnessing Evening Ganga Aarti along the ghats is a sublime experience. Haridwar is also gateway to the four pilgrimages of Uttarakhand – Badrinath, Kedarnath, Yamnotri & Gangotri. The feel of the city is so captivating that anyone who leaves the city can't resist but chant Har Har Gange!
12. Rishikesh: Coined as the Yoga Capital of the World, this religious destination in Uttarakhand is now also attracting adventure tourists. Rishikesh has the highest Bungee jumping spot in India and it also gives you an option to do rafting in the raging waters of Ganges. Located in the foothills of Garhwal Himalayas, this pilgrimage town is considered as one of the holiest places to Hindus. Rishikesh has a plethora of activities and the city is always buzzing with travelers. The vibes here are both relaxed and reverent. There is never a dull moment when you are in Rishikesh. From hustle-bustle of Laxman Jhula to finding solace sitting in the Ghats Rishikesh never fails to amuse its visitors. Not to miss is witnessing soulful Ganga Aarti at Parmarth Niketan. The city, no doubt carries the essence of Incredible India within!
13. Lansdowne: Founded by Lord Lansdowne, the then Viceroy of India in 1887, Lansdowne is Regiment center for Garhwal Rifles. Nestled amidst pine trees in Garhwal Himalayas, Lansdowne is an absolute retreat from city life. The place is not much commercialized and hence an ideal place to relax and rejuvenate. Except for a couple of places to visit and of course the War Memorial the place has not much to offer except peace and tranquility.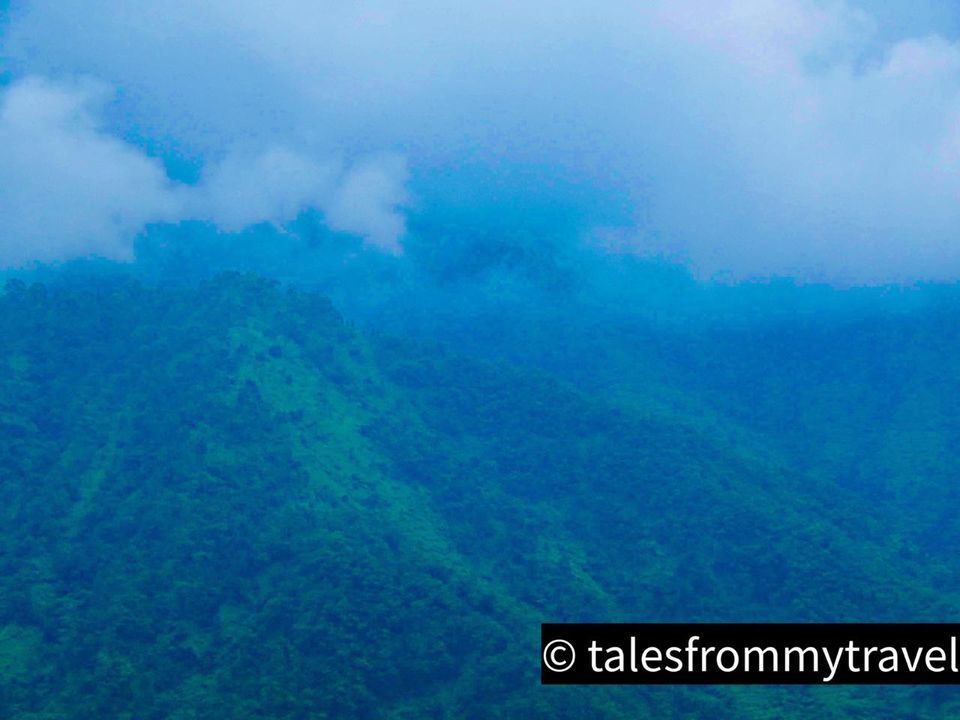 14. Mussoorie: Queen of the hills and the hometown of my favorite writer Ruskin Bond, Mussoorie is a perfect blend of local warmth and colonial charm. GunHill top offers a 360-degree view of Doon Valley and Garhwal Himalayas. You can either opt for a 20 minutes hike or can take a cable car to reach the place. Walking in the Camel's Back Road can be an experience of a lifetime as it is often synonym with walking in the clouds. And while strolling you just can't resist and a plate of momos and Maggie.
15. Dhanaulti: Located 24 km from Mussoorie is the quaint town of Dhanaulti. Known for famous Surkanda Devi temple and Eco farm Dhanaulti has not much to offer. The hike to Surkanda Devi Temple is quite demanding but it makes up for the views it offers once you reach the top. Sunrise and sunsets are a delight to watch as you can see the snowcapped mountains turning to golden hues from white. A walk along the woods in Dhanaulti Eco Park will definitely remind you of Robert Frost and his famous lines "These woods are lovely dark and deep, but I have promises to keep and miles to go before I sleep".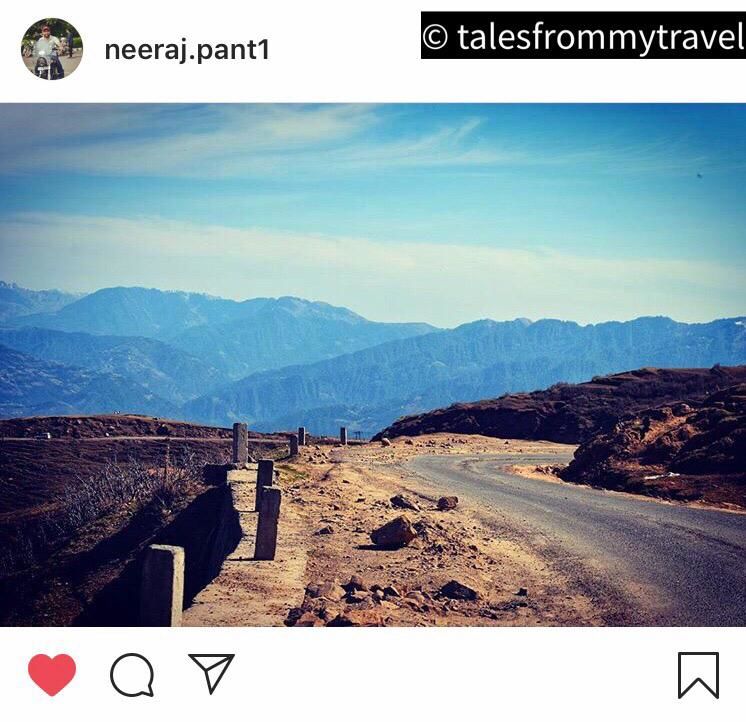 16. Kanatal: Perfect for a tranquil weekend gateway, Kanatal is situated just 15 kilometers from Dhanaulti and 38 kilometers from Mussoorie. The terrains of Kanatal offer many hiking and trekking opportunities as well. Stargazing from Kanatal is a surreal experience.
17. Tehri: Much known for the controversial Tehri Dam project and now for the annual Tehri Lake festival Tehri is now becoming the hub of water sports activities in the Garhwal region. The old town was submerged after the formation of Tehri Dam and the entire population was shifted to New Tehri. Views of the Tehri Lake from New Tehri are fascinating, to say the least.
18. Chakrata: Nestled amidst Tosh and Yamuna Rivers and home to Jaunsar tribes, Chakrata on the border of Uttarakhand and Himachal Pradesh is an ideal gateway if you are looking for peace and solace. One can also find red rhododendrons in full bloom here. Chirmiri Neck, the highest point in Chakrata offers captivating views of the sunset and also Himalayan peaks like Bandarpoonch, Rohini and Swarg. Not to forget exploring historical and exciting Budher caves built by the Pandavas.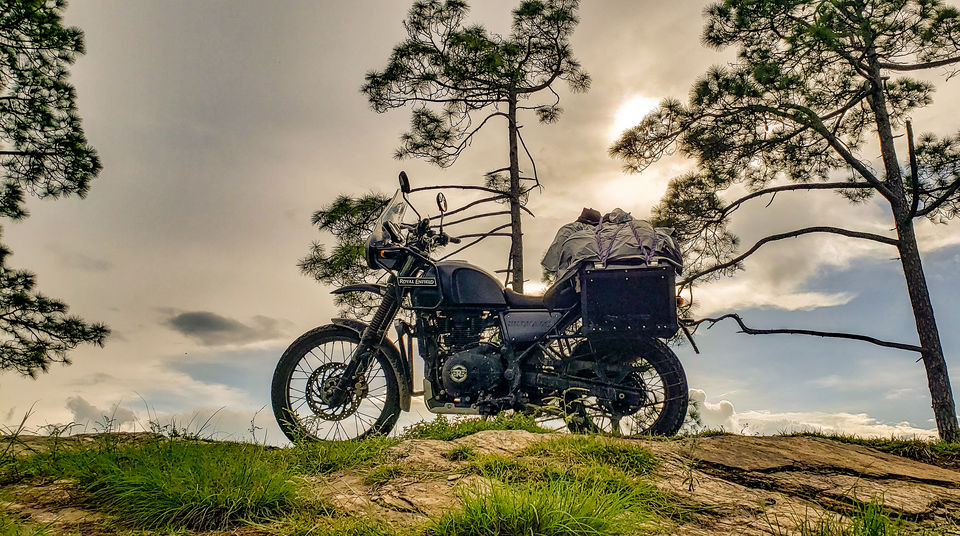 19. Chopta: Popularly known as "Mini Switzerland" and home to one of the highest Shiva Temple, Chopta is also the base for the 5-kilometer trek of Tungnath and Chandrashila Peak. The views from the top of the peak are enthralling. The trek is also considered to be moderate and even first-timers can scale the peak. Lush green meadows, enchanting forest cover with pine, deodar and rhododendron trees, chirping birds, and snow-clad mountains in distance make the trek gratifying and delightful.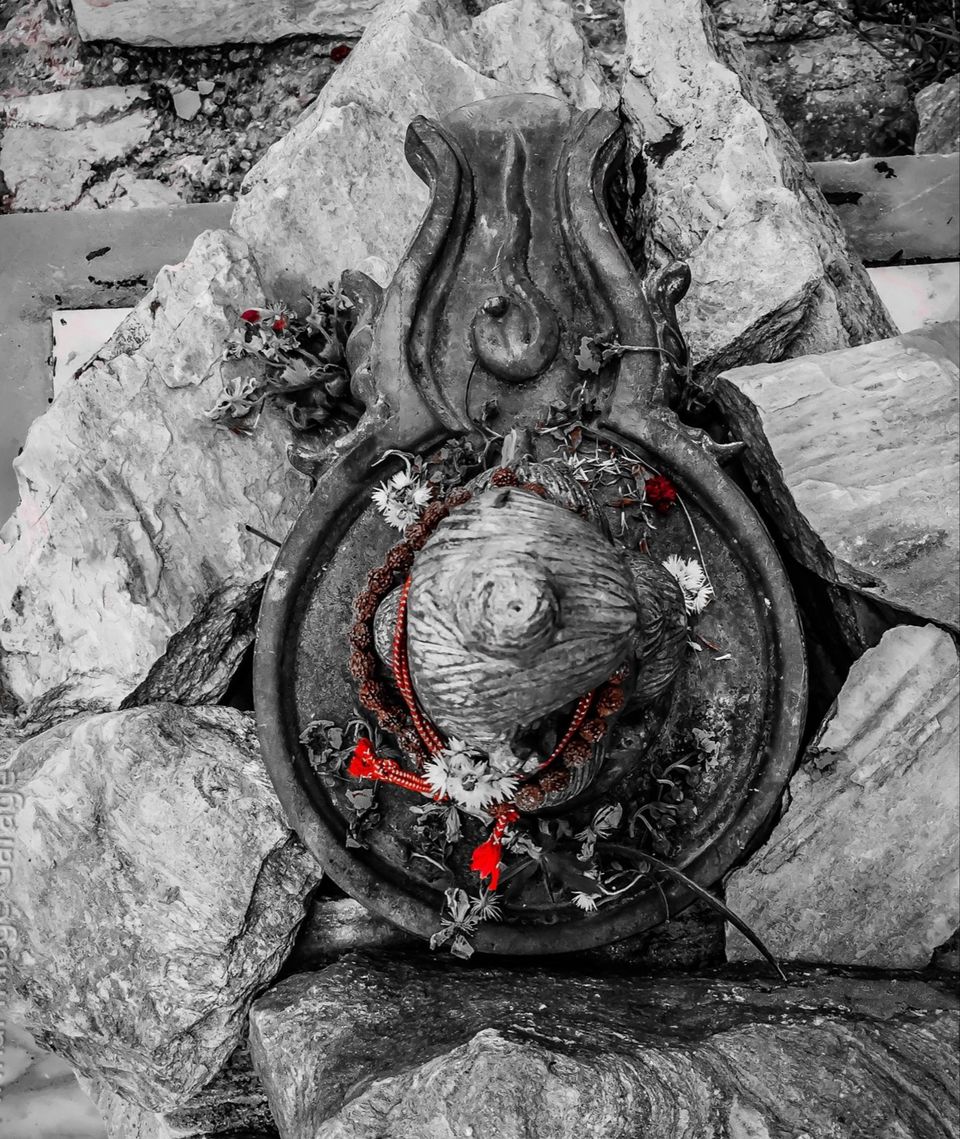 20. Auli: Uttarakhand's very own skiing destination, Auli is an interesting destination for backpackers. Situated at a steep 17 kilometers height from Joshimath, Auli can be reached either through the cable car or you can also choose to trek the distance. The ropeway is one of the longest and highest in India. Surrounded by the mighty Himalayas, Auli gives you a picturesque view of Himalayan peaks like Nanda Devi, Mana Parbat, Doonagiri, Trishul and Kamet Kamat. An artificial man-made lake is also created in the middle of Auli to produce synthetic artificial snowfall during summers.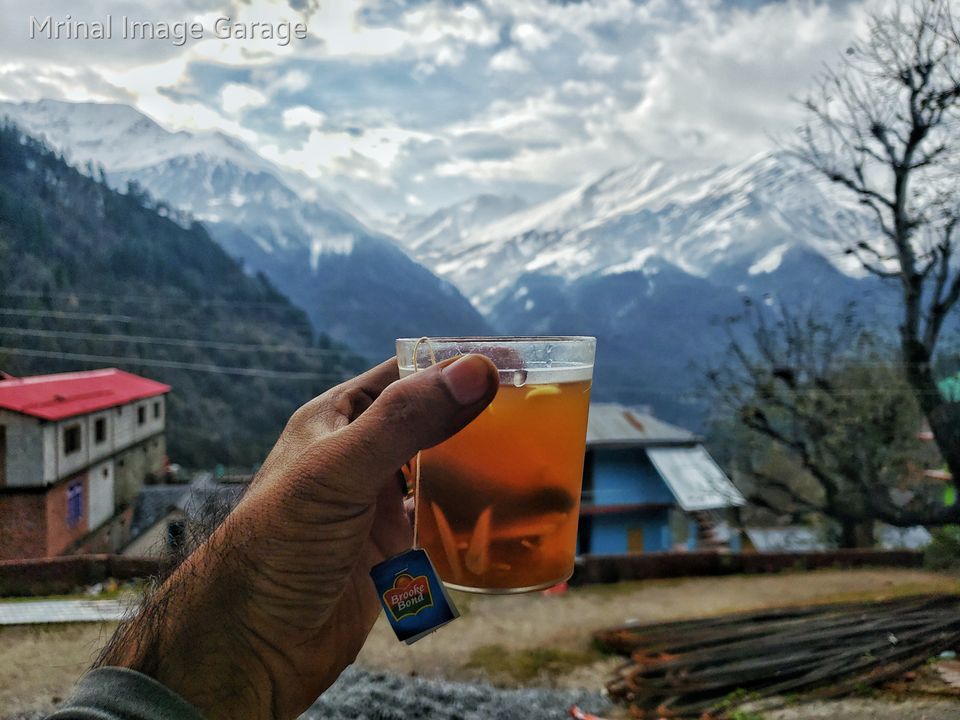 How to reach: Kathgodam is the nearest railhead; Pantnagar is the nearest airport for visiting all Kumaon gateways. Dehradun, Haridwar, and Kotdwar are important railheads while visiting the Garhwal region. Jollygrant is the nearest airport.
When to go: Avoid monsoons as there is a risk of landslides in most of these locations, March to June is the ideal time to visit with pleasant weather. One can also plan to visit from November to February to witness these places transform into winter wonderlands.
So, plan your 2020 in style and try visiting these places for soul searching and mesmerizing Himalayan experience. Yet again, words from Ruskin bond come to mind "live close to nature and you will never feel lonely". And by growing up in close proximity of these mountains I can vouch for that "Uttarakhand is not just a place, it's a feeling".