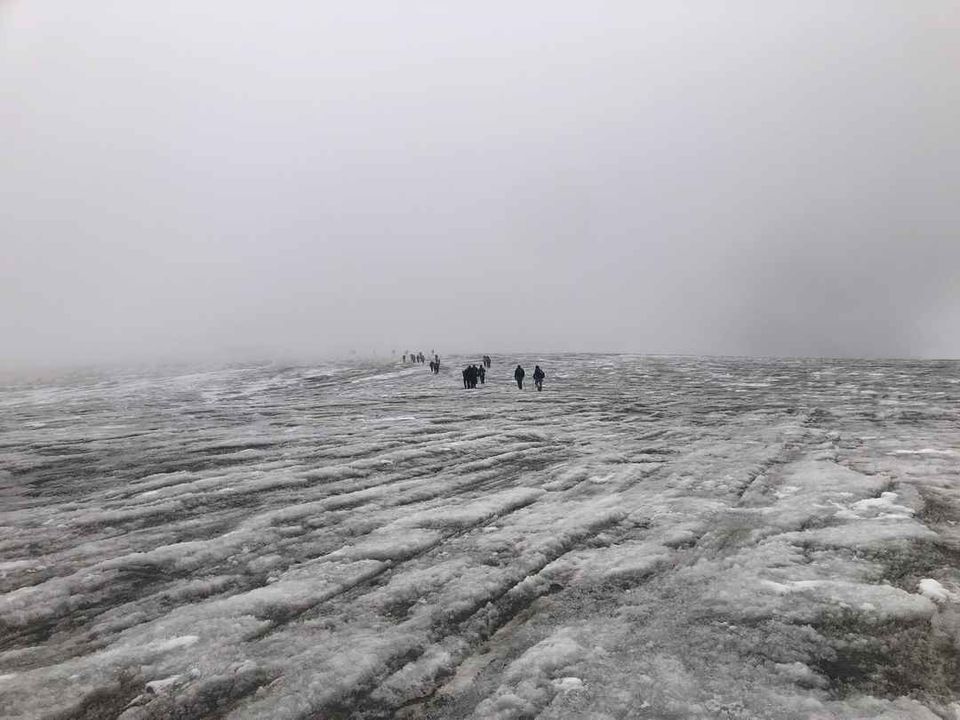 Altitude courtesy Sharmesh
Day 1 : 20-Sep-19 Bangalore -> Delhi-> Dehradun -> Rishikesh ->Guttu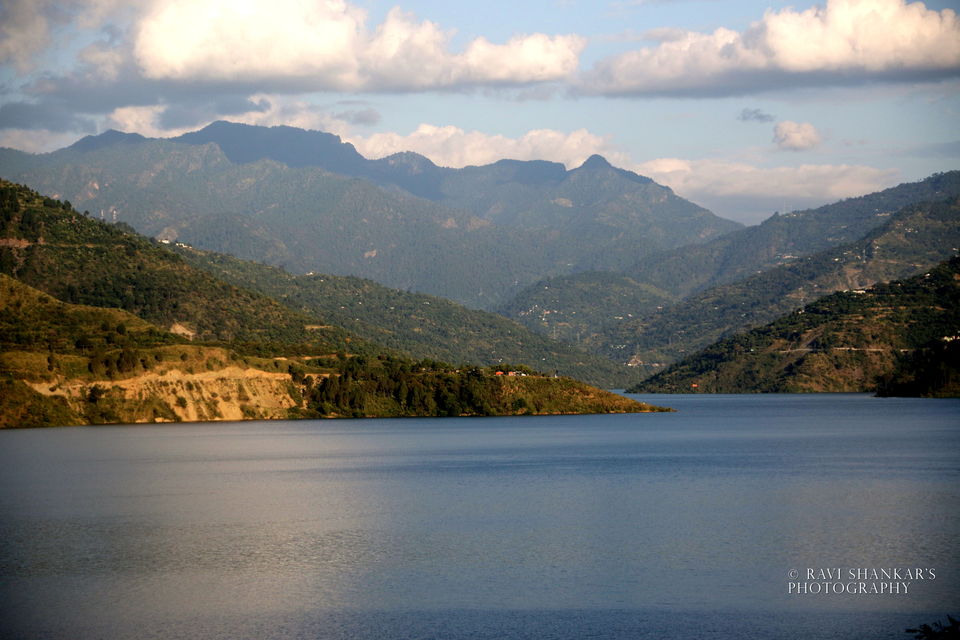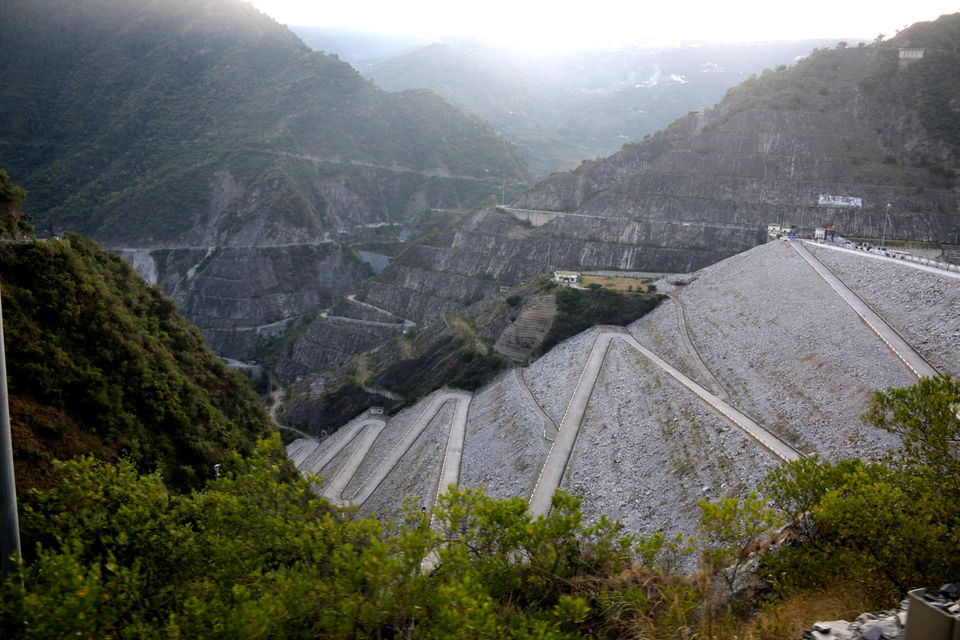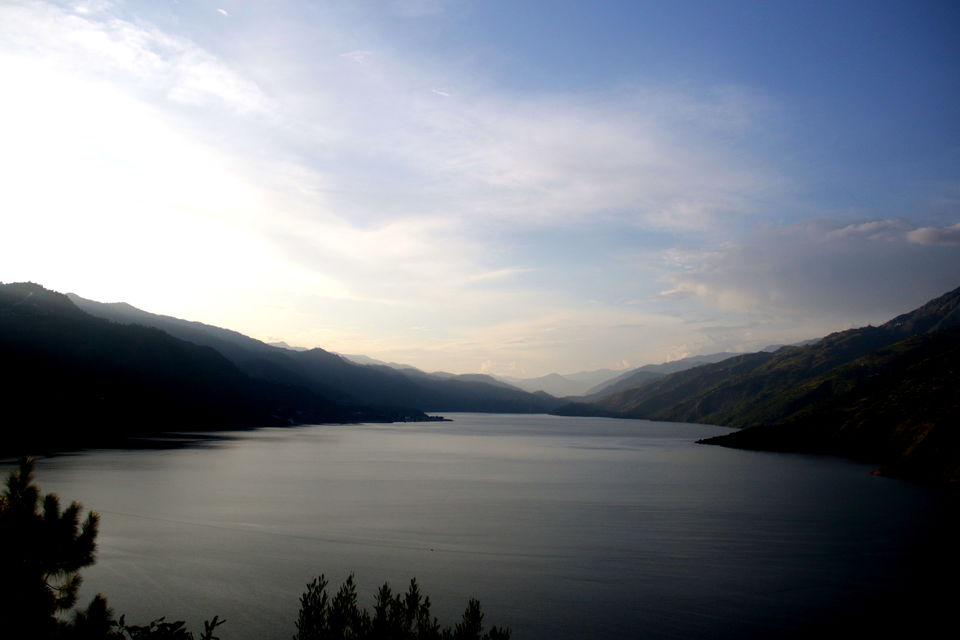 We started our day by reaching to Bangalore BIAL airport. It was fun to meet our fellow trekkers. We had a night flight from Bangalore to Delhi. We reached Delhi had a connecting flight to Dehradun. At Dehradun we had a good tea and day started with bright sun shine. It took us 2 hours to reach Rishikesh. We stopped for lunch at Karthikeya ashram. We had a good lunch and started for a long journey to GMVN TOURIST REST HOUSE, Ghuttu. It was late, with Google maps and some local guidance we reached Guttu. It is important to start early and avoid drive at the hilly roads in late evenings. We could see few porcupines crossing the roads. After tiring long day journey, we had relaxing night stay at GMVN.
Day 2 : 21-Sep-19 Guttu -> Rihachak ->Gangi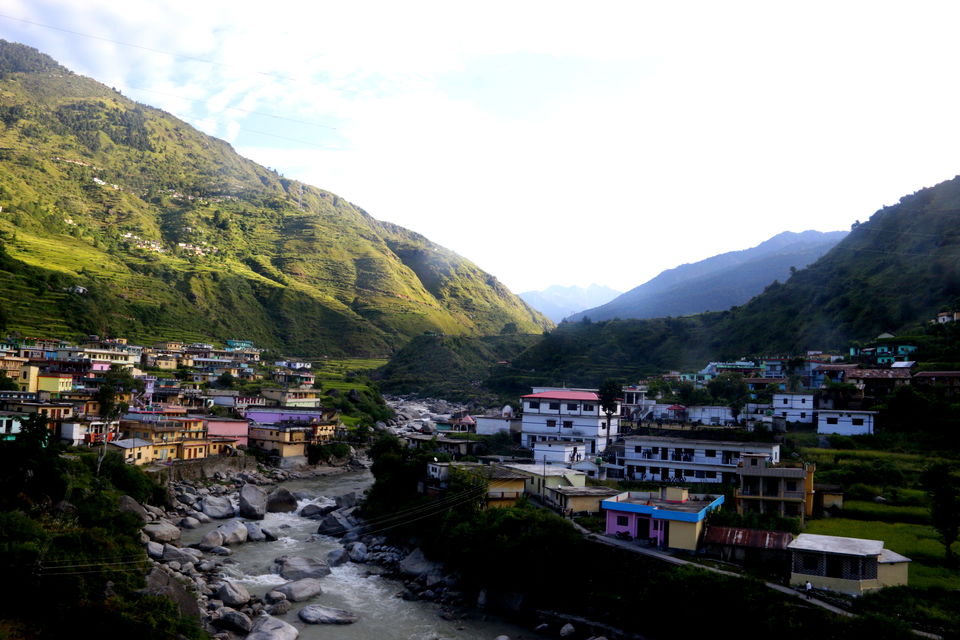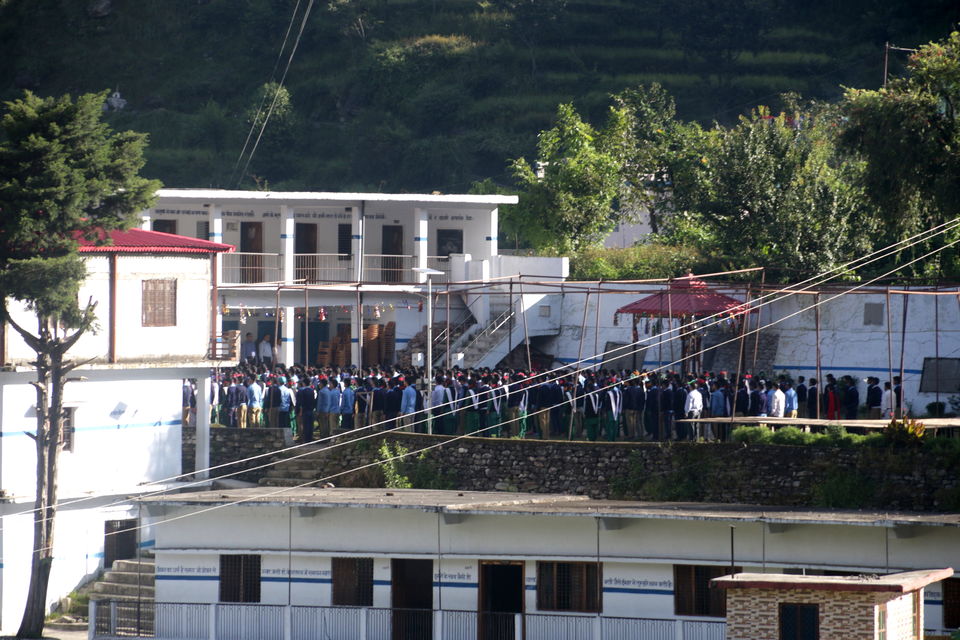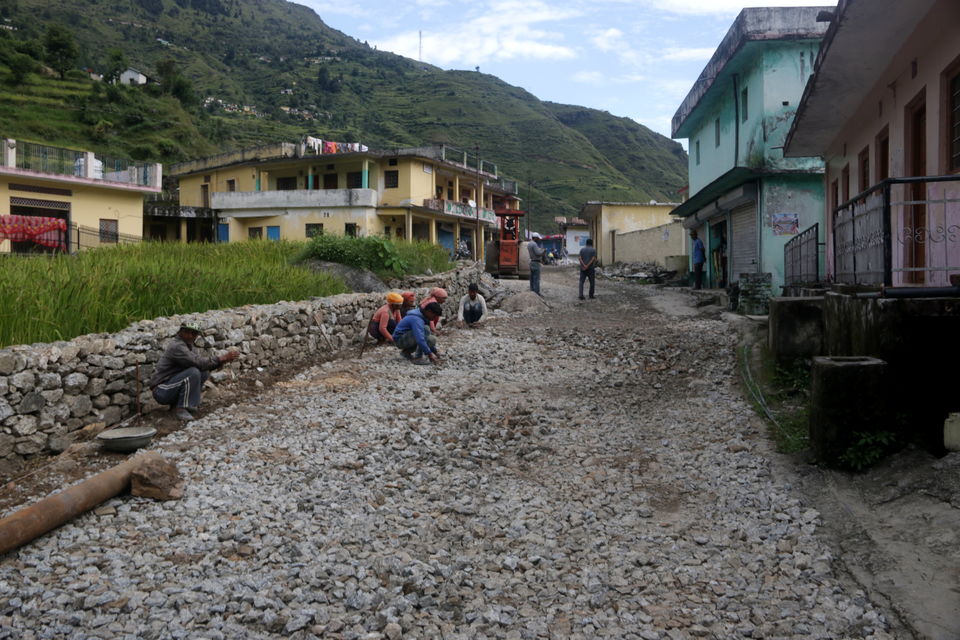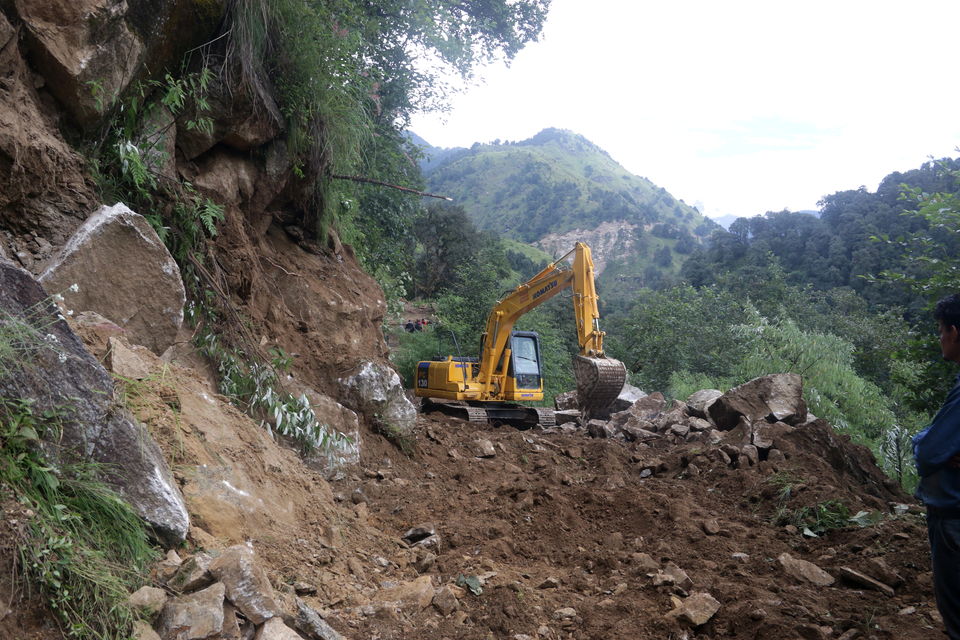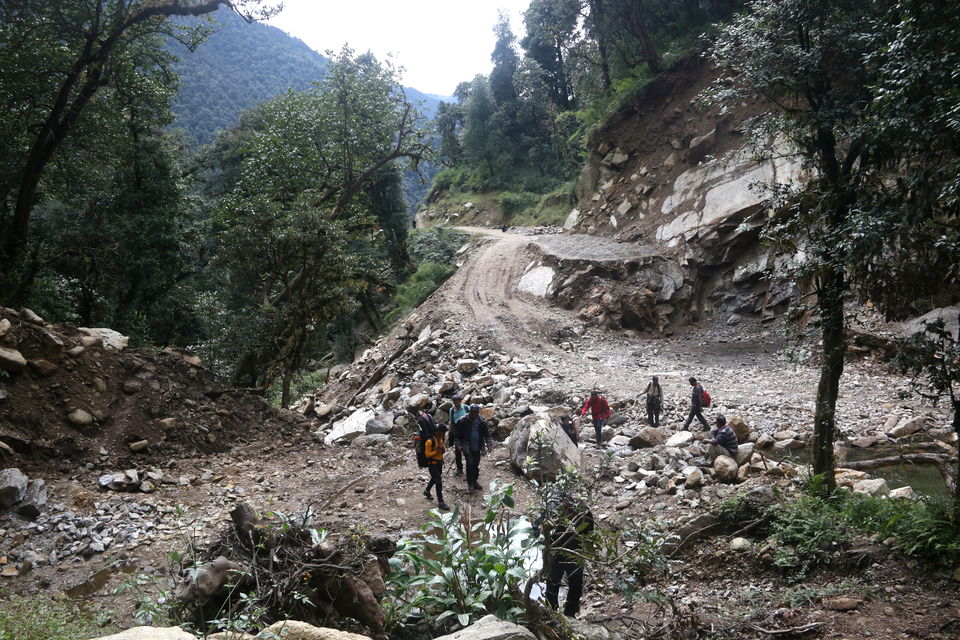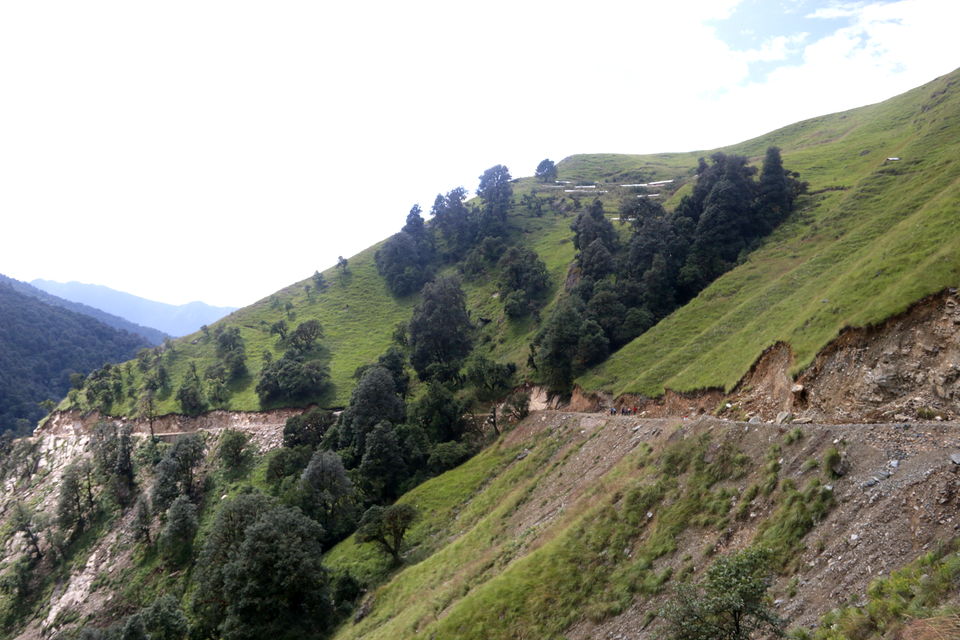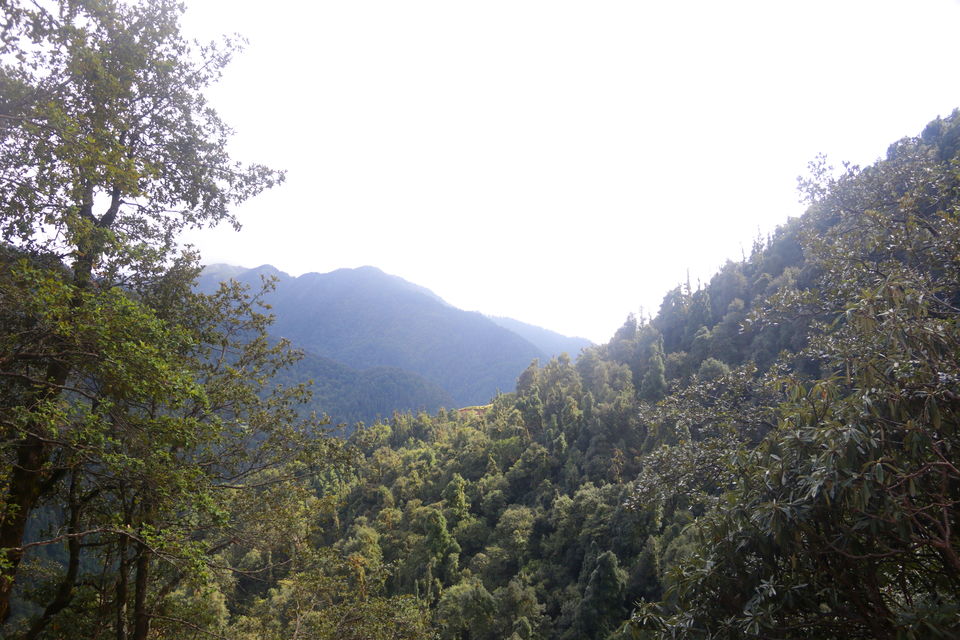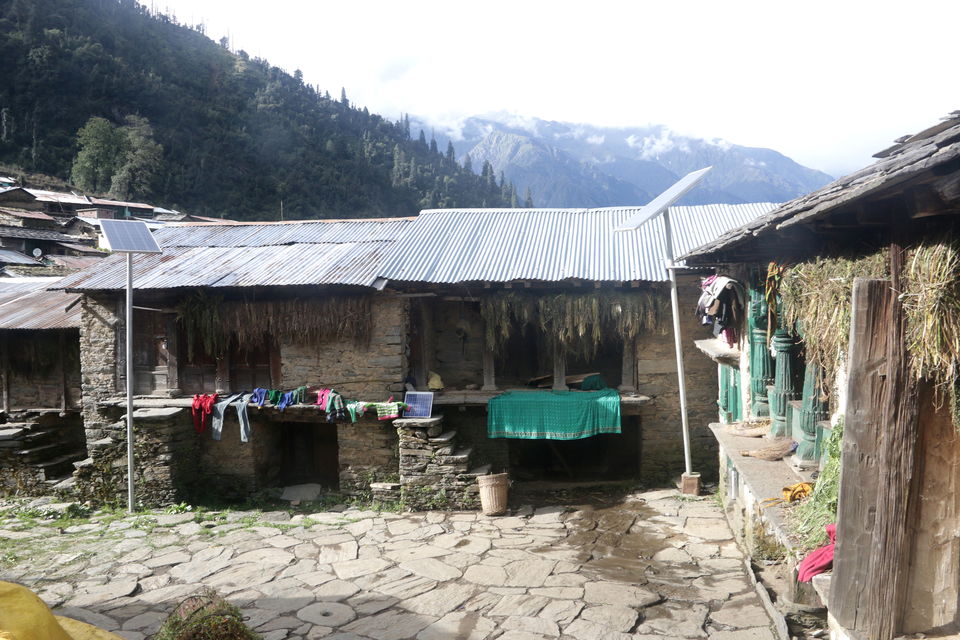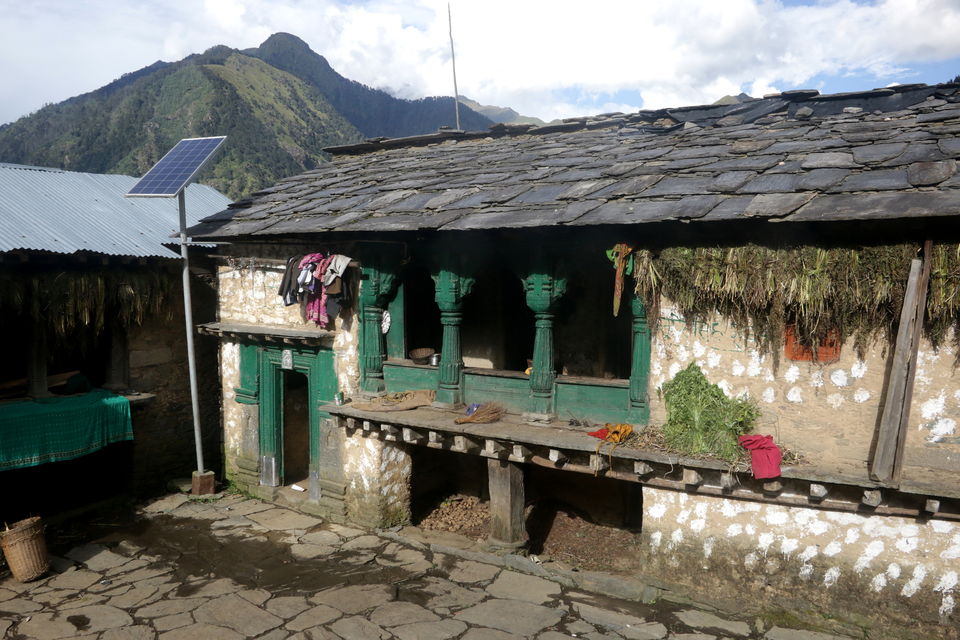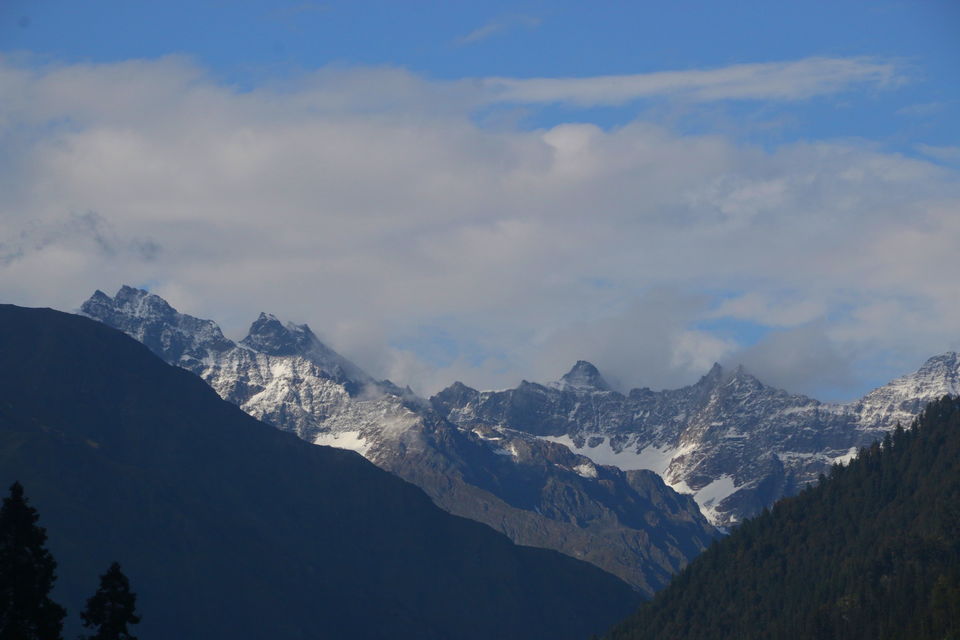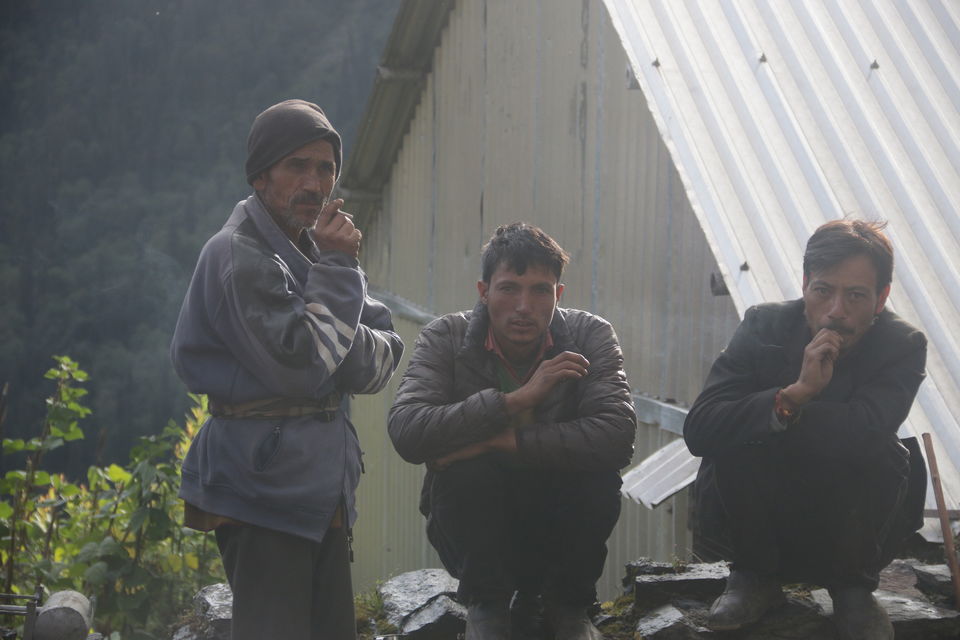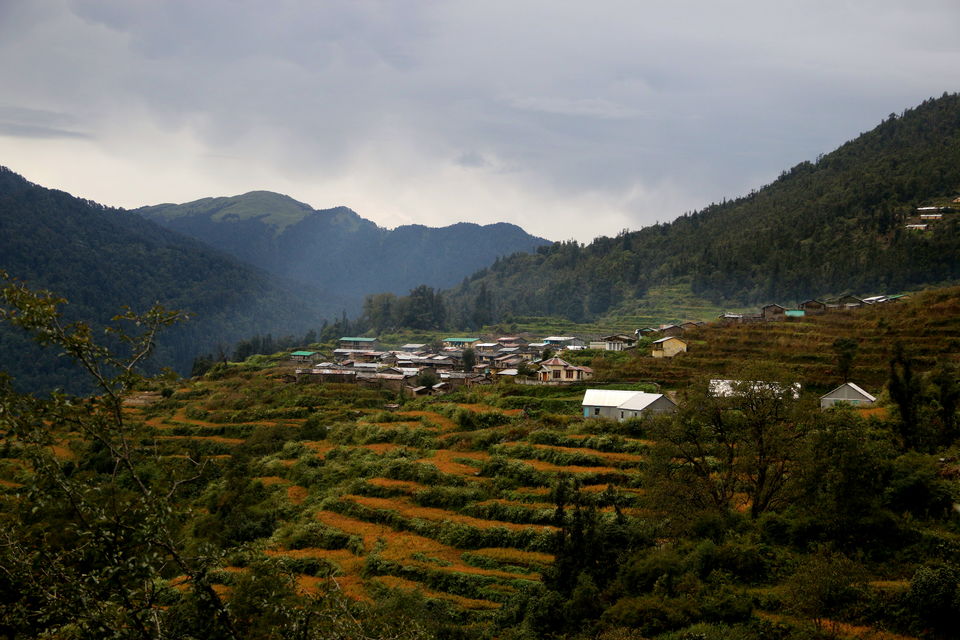 All of us woke up to have a nice tea and idly made by our cook. The view of the valley from Guttu is amazing. We could see the school opposite side of the guest house. The organizer dropped us till the road end point, Rihachak. From there we started walking towards Gangi. The walk towards Gangi is on landslide road and it took us around 6 hours about 9.5km. Road besides has lush greenery with deep gorge on the right-side. People would drive on this road. Now, because of the landslide it is not drivable. Once you reach a village , you will see people of Gangi. The people here not welcoming and stay away from them. Children might surround you to have some chocolates. You could will have to walk inside the village to comp at abandoned GMVN guest house at Gangi.
Day 3 : 22-Sep-19 Gangi -> Ghekri -> Karsoli
Karsoli : 3357m or 11014ft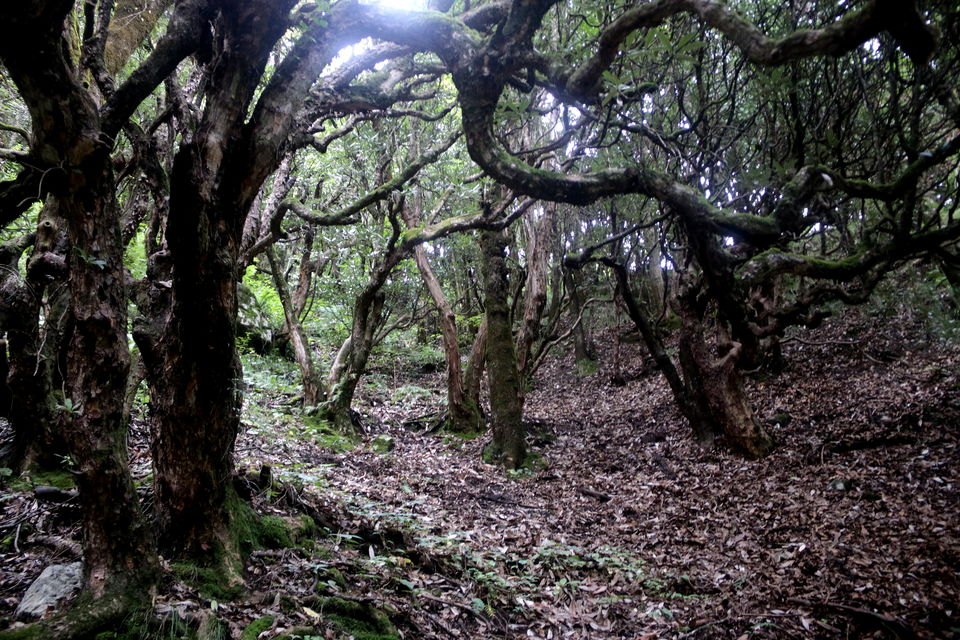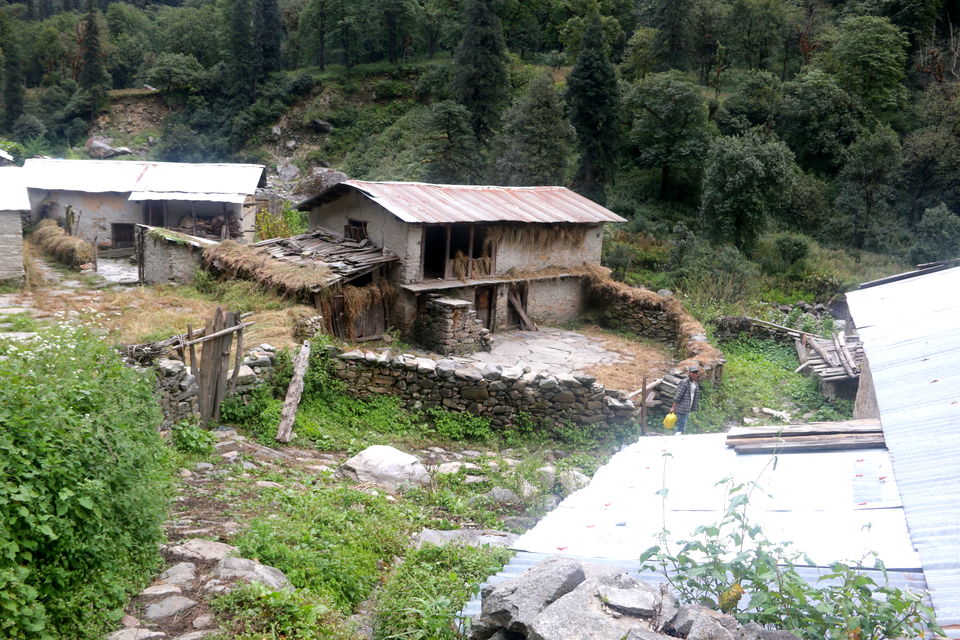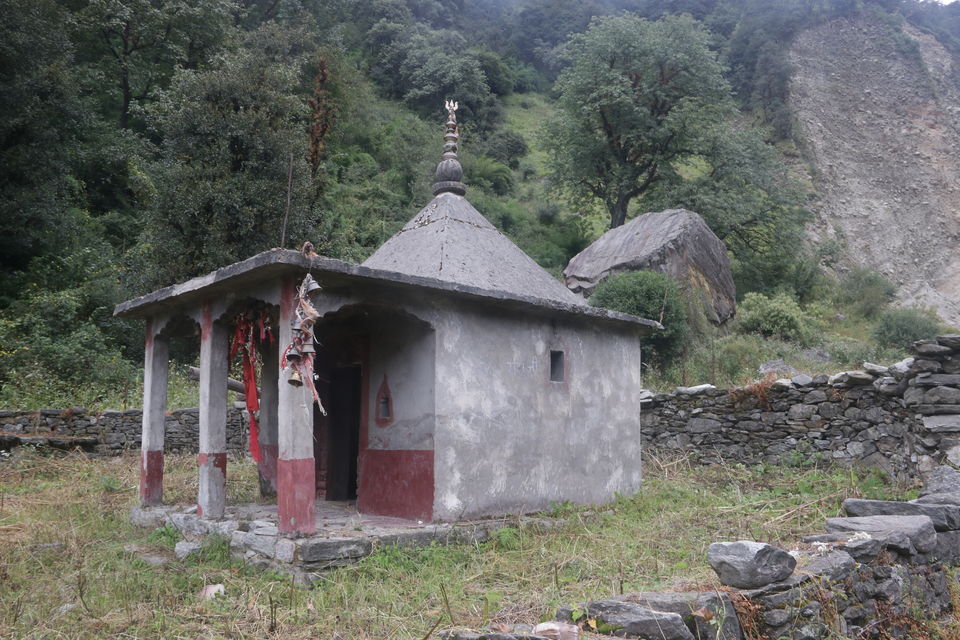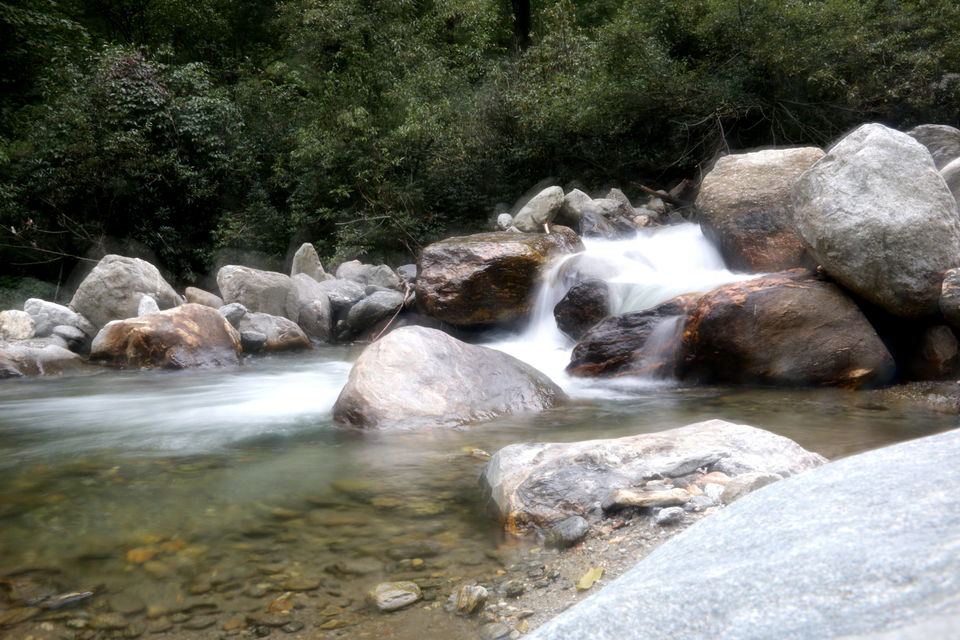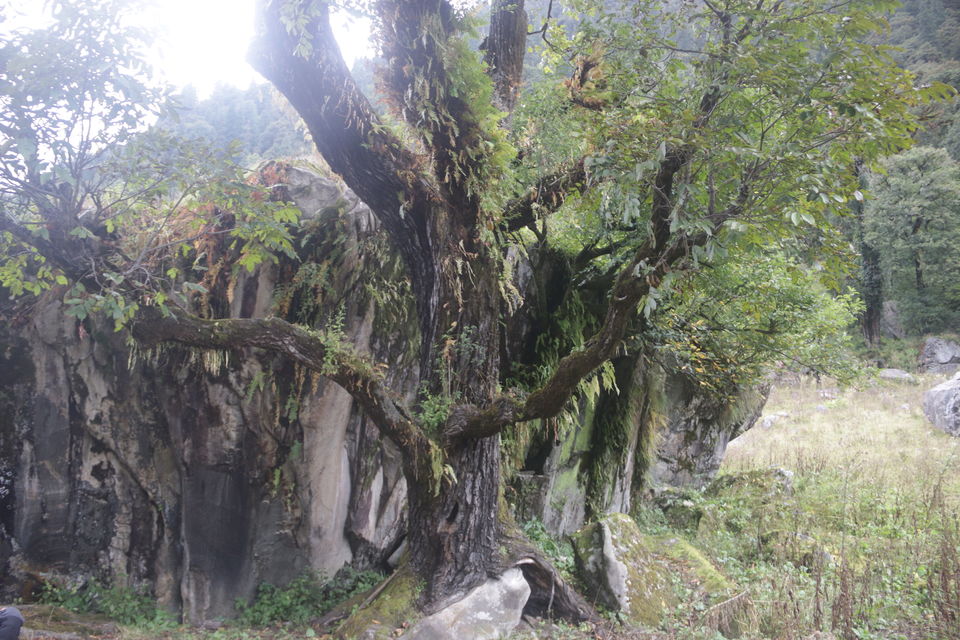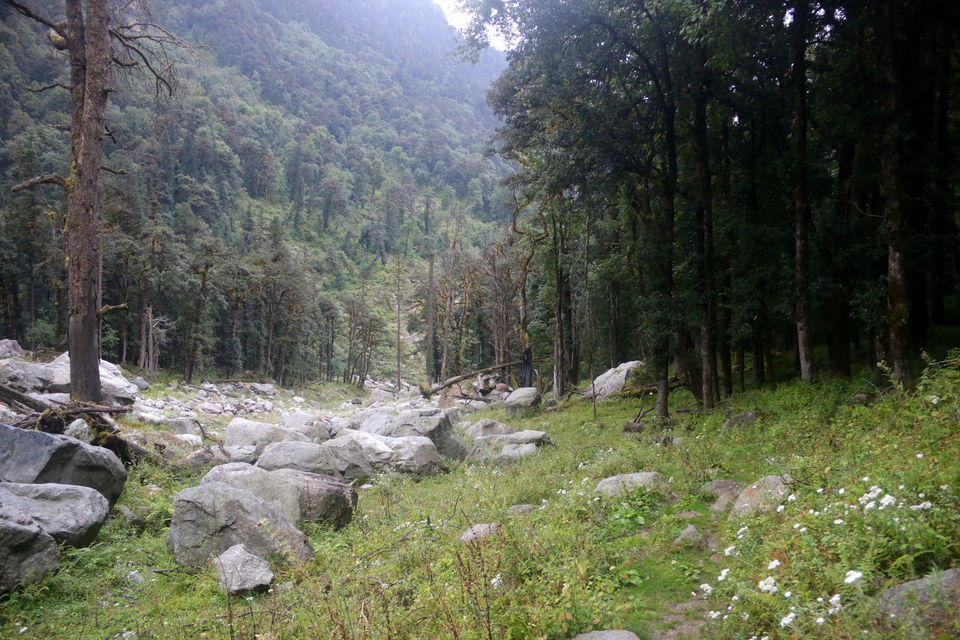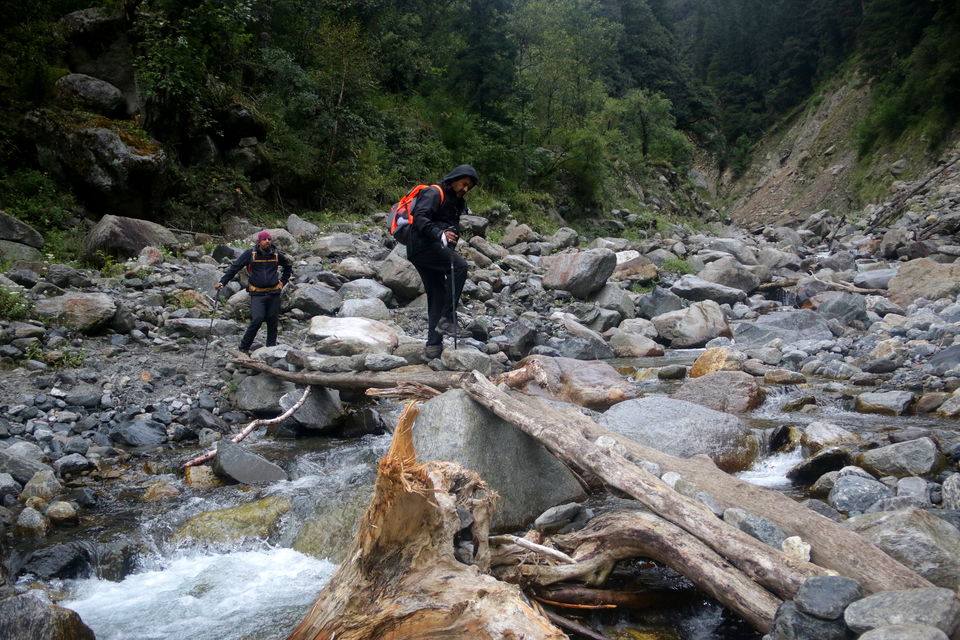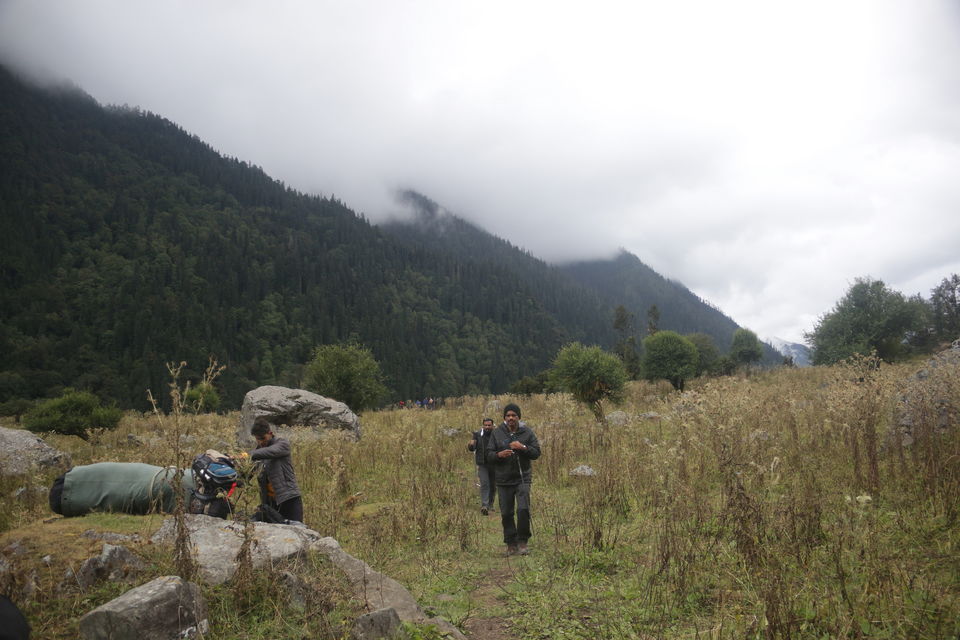 Gangi to Karsoli is a long 23km walk and should take around 10hours of walk. The road tapers down. You will walk inside dense forest alongside Bhilangna river. You may have to cross river on a river trunk. You will pass a small village named Ghekri inhabited by few people. It is a pleasant walk. All along you will see Bhilangna Range.
Karsoli is a small plateau with grassland. You will see few shepherds there.
Day 4 : 23-Sep-19 Karsoli -> Thamba kund
Thamba kund : 3507m/11506ft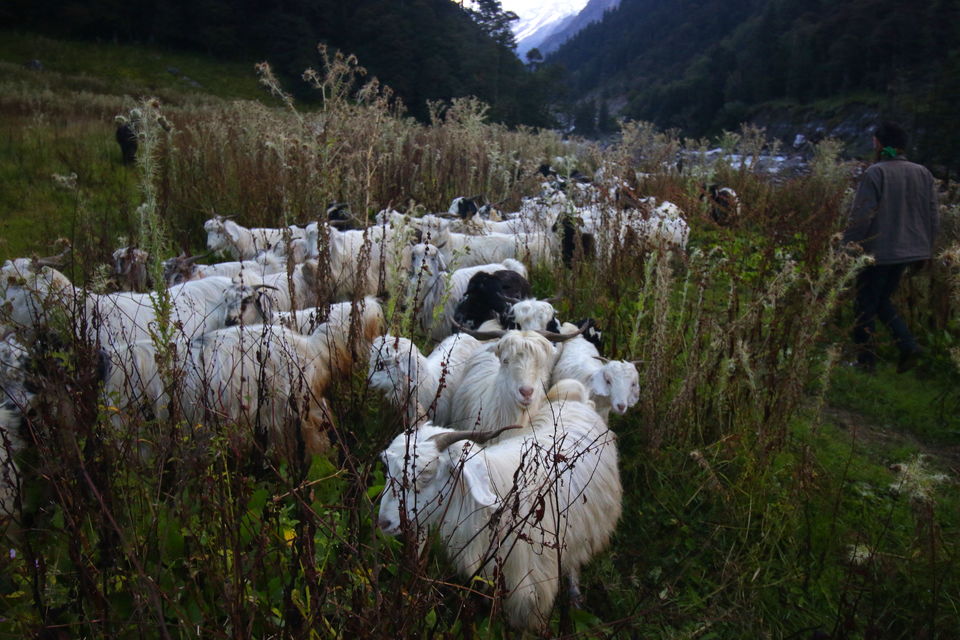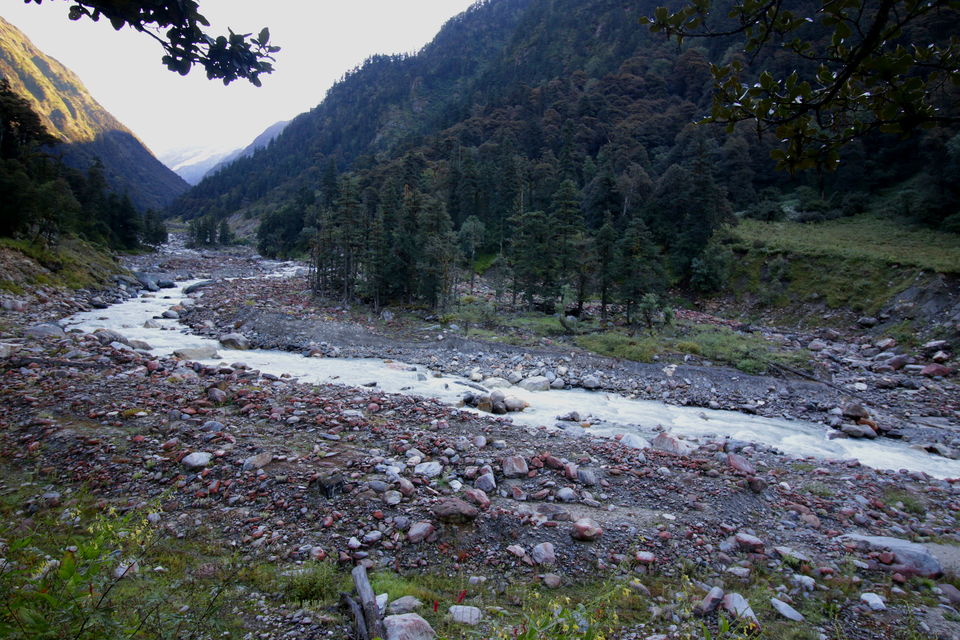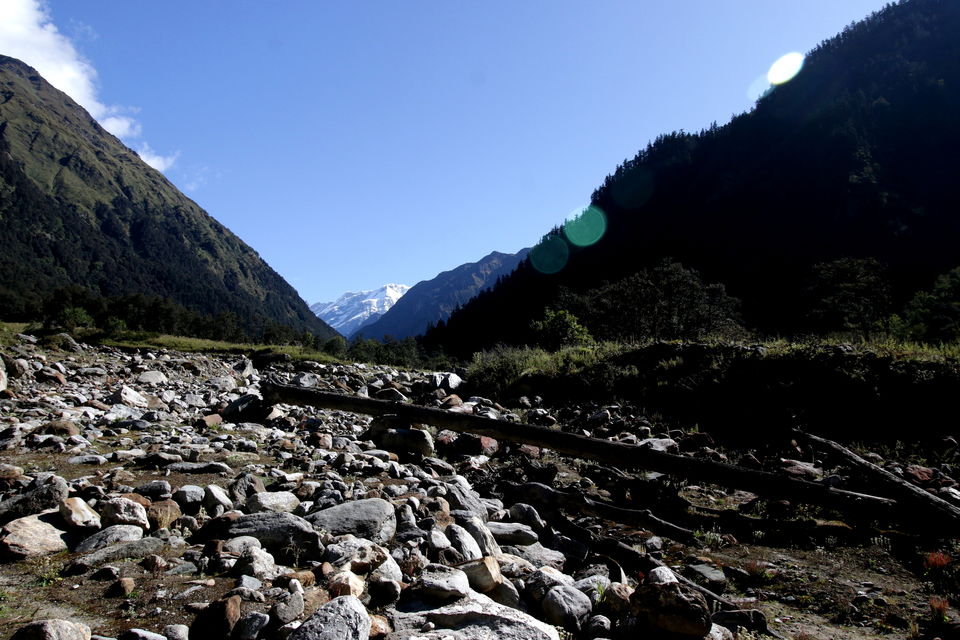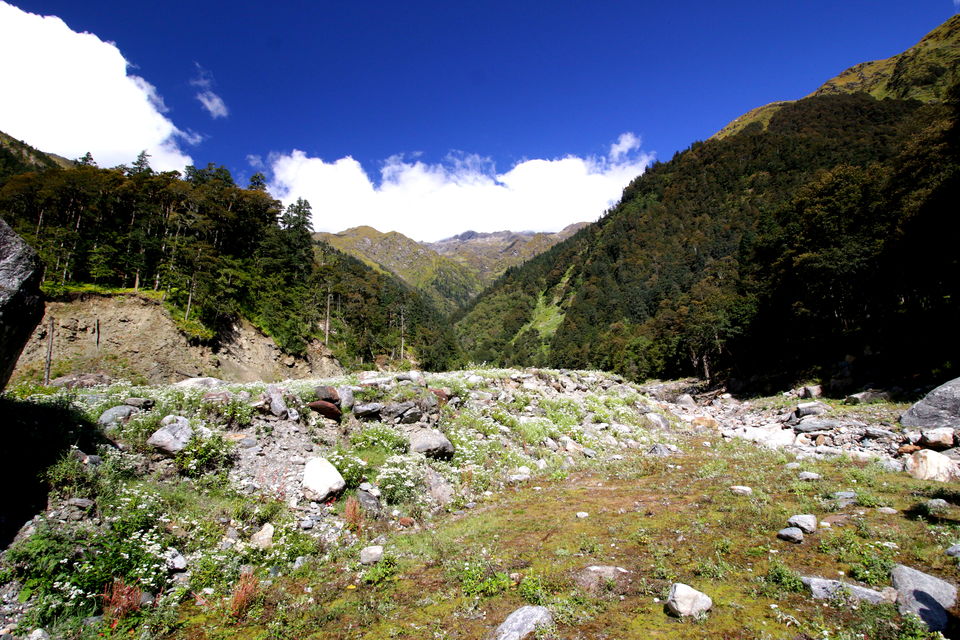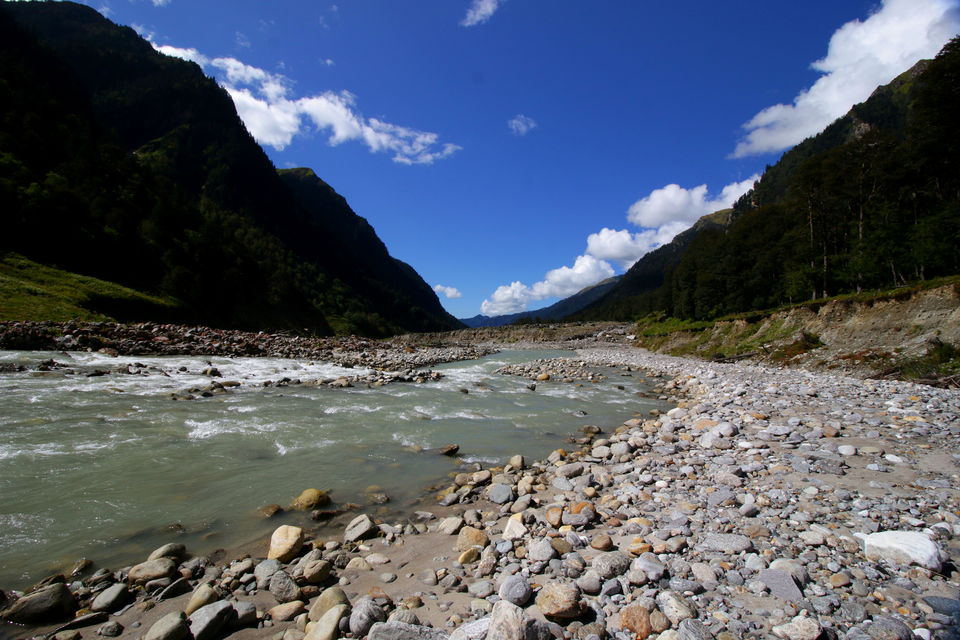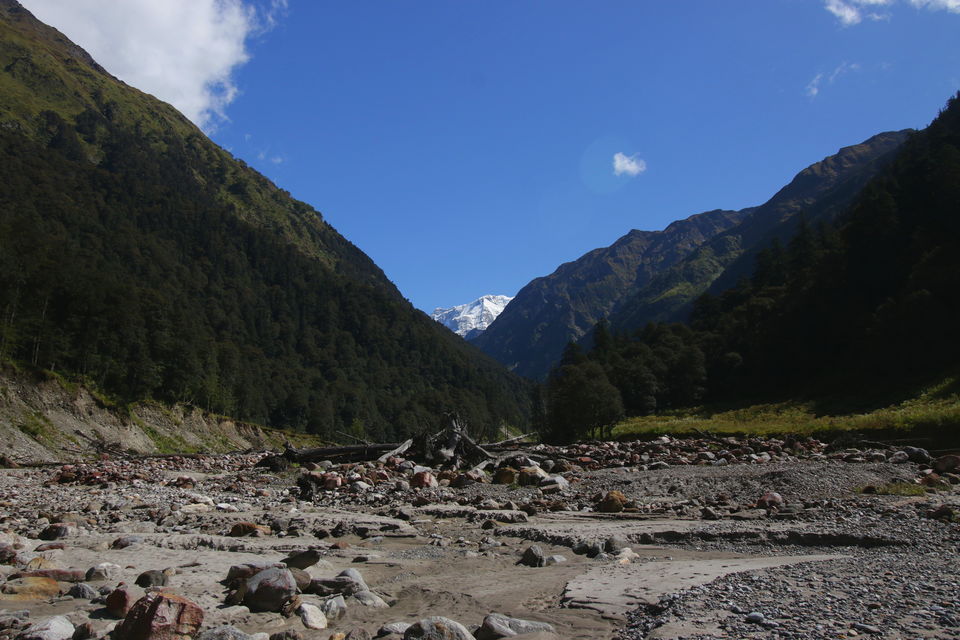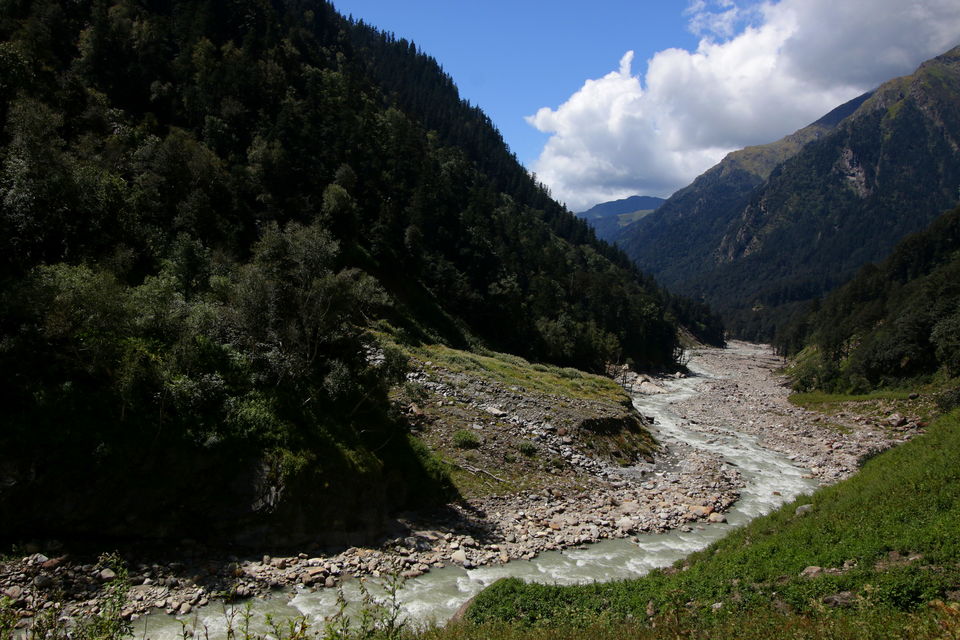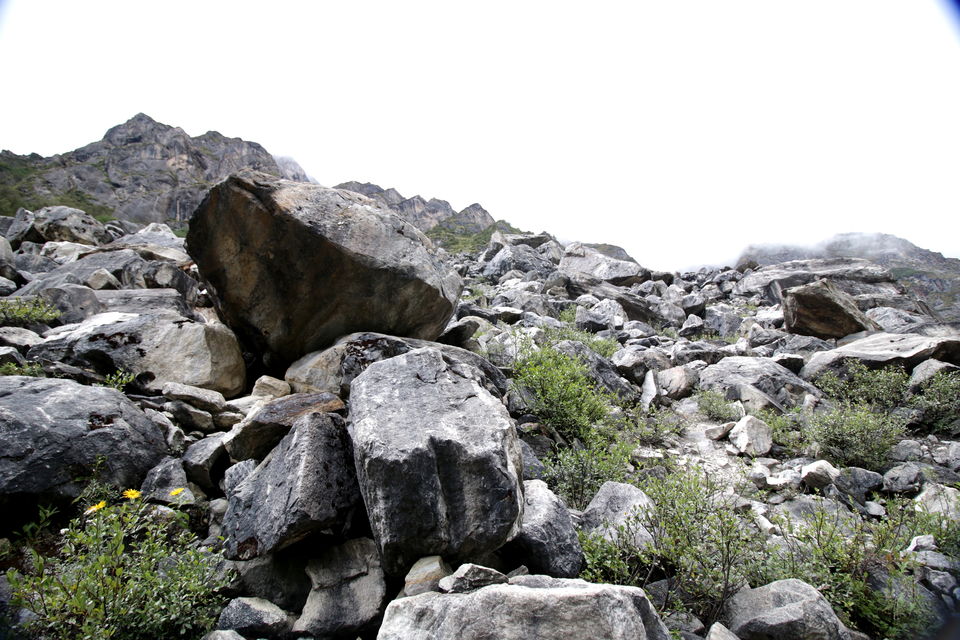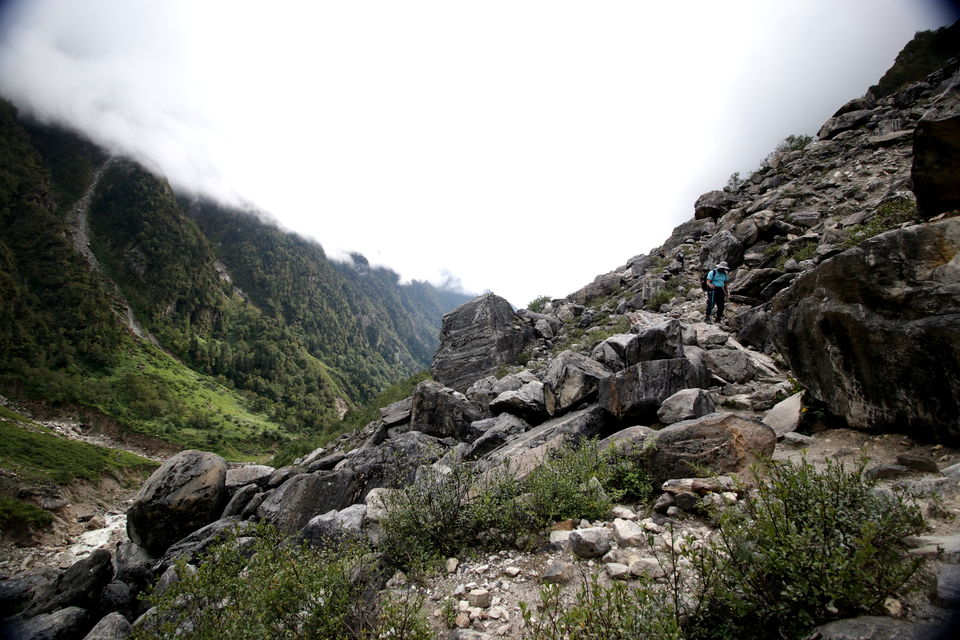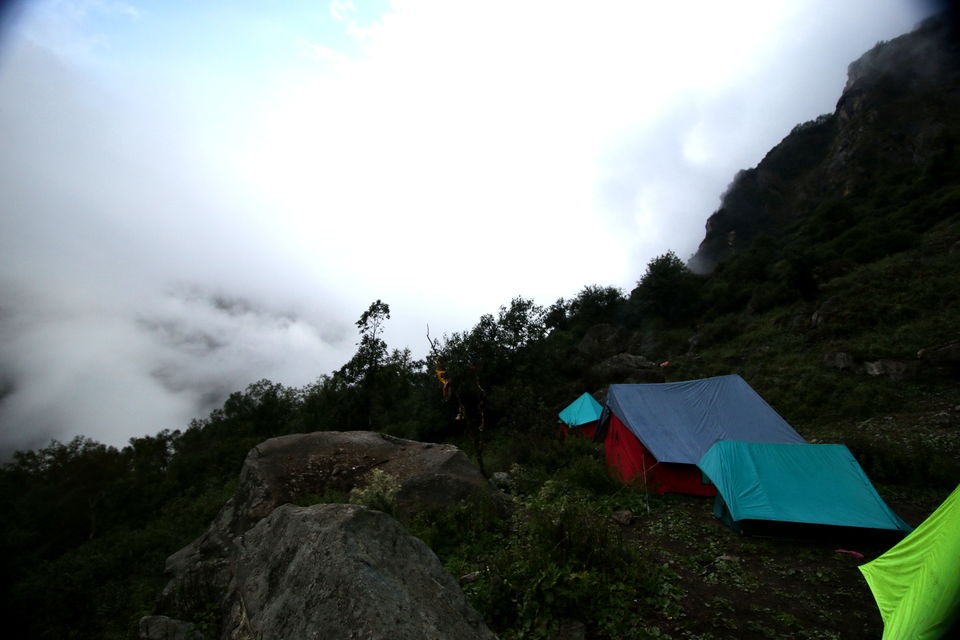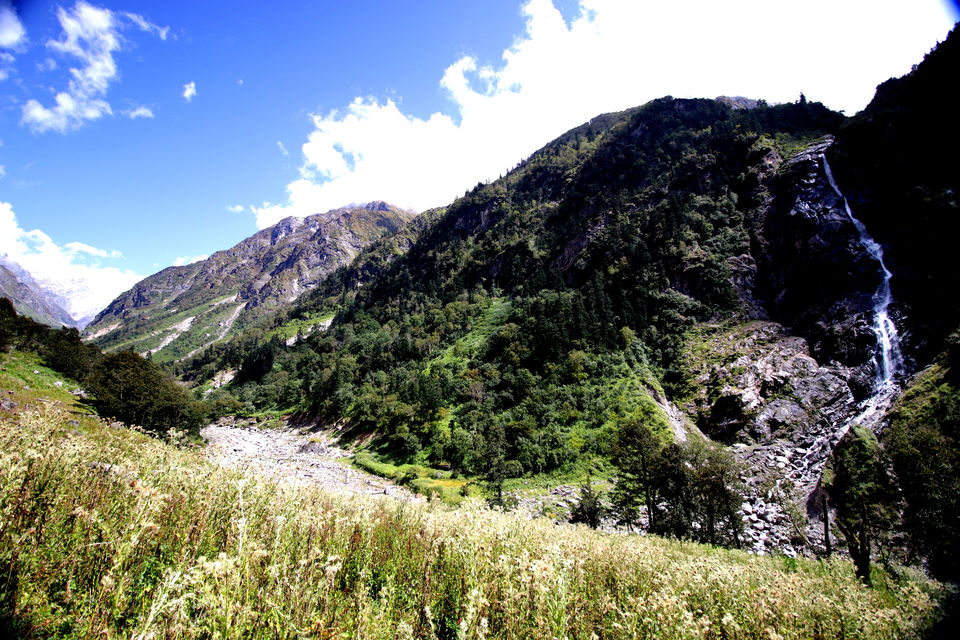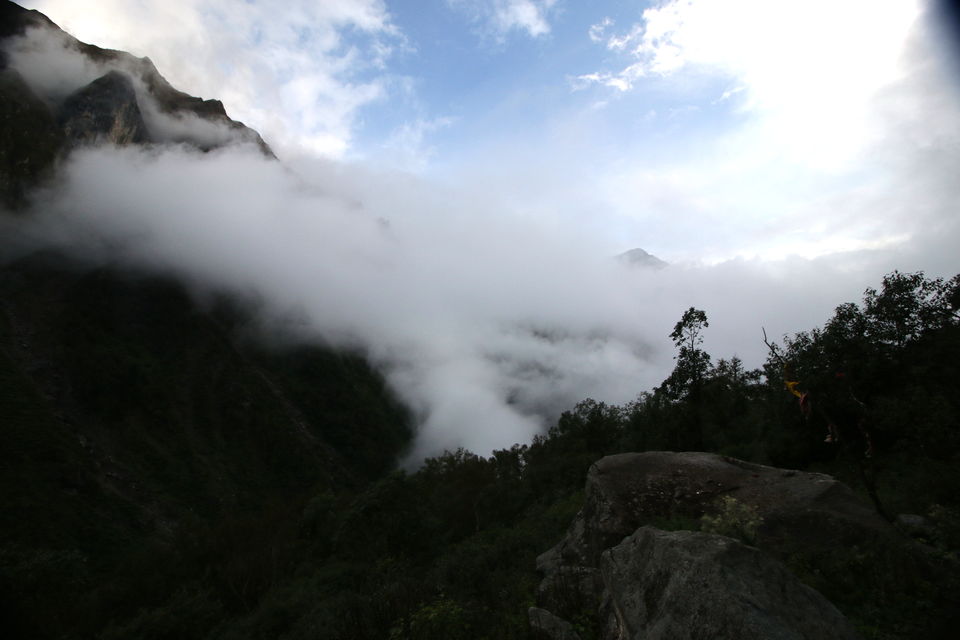 The walk towards Thamba Kund is easy and will take around 10hours. It is a gradual uphill along side Bhilangna river. You will see less and less of treas. Thamba kund welcomes you with few beautiful water falls on the right side of the route. You might see few fellow travellers returning from Auden Col trek. The terrain ends with few rocky hills.
Day 5 : 24-Sep-19 Thamba kund -> Chowki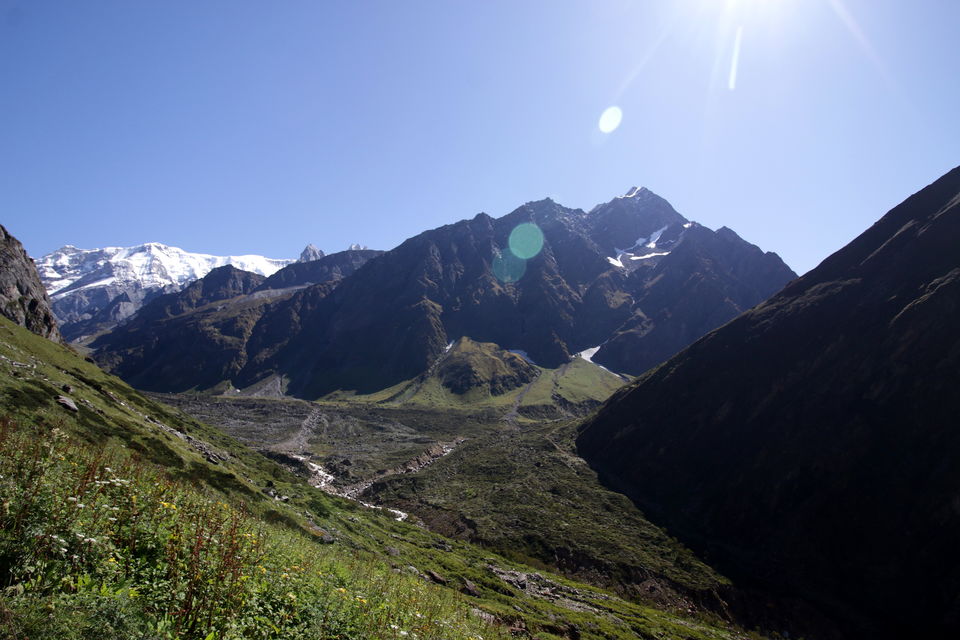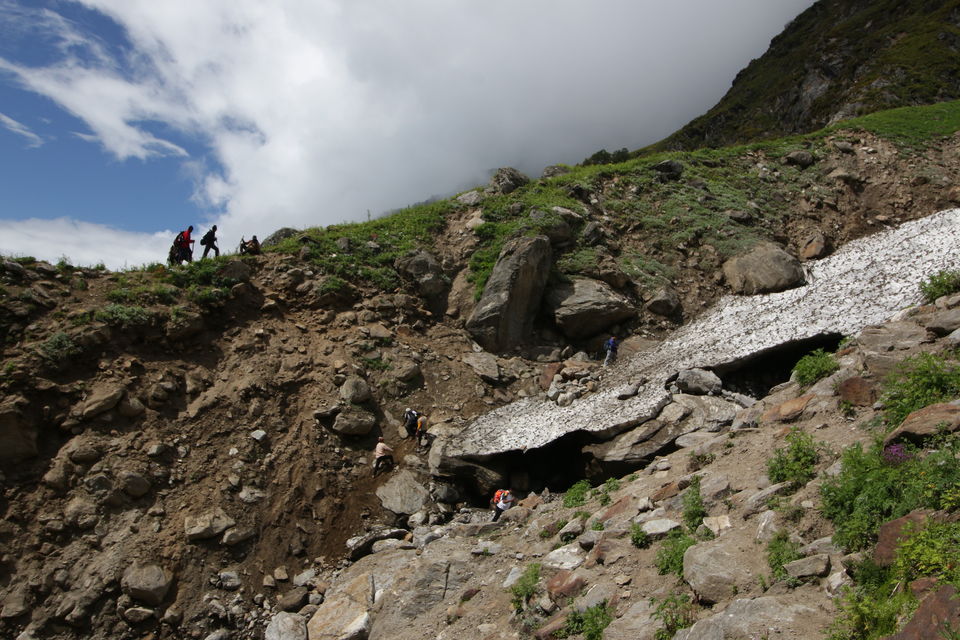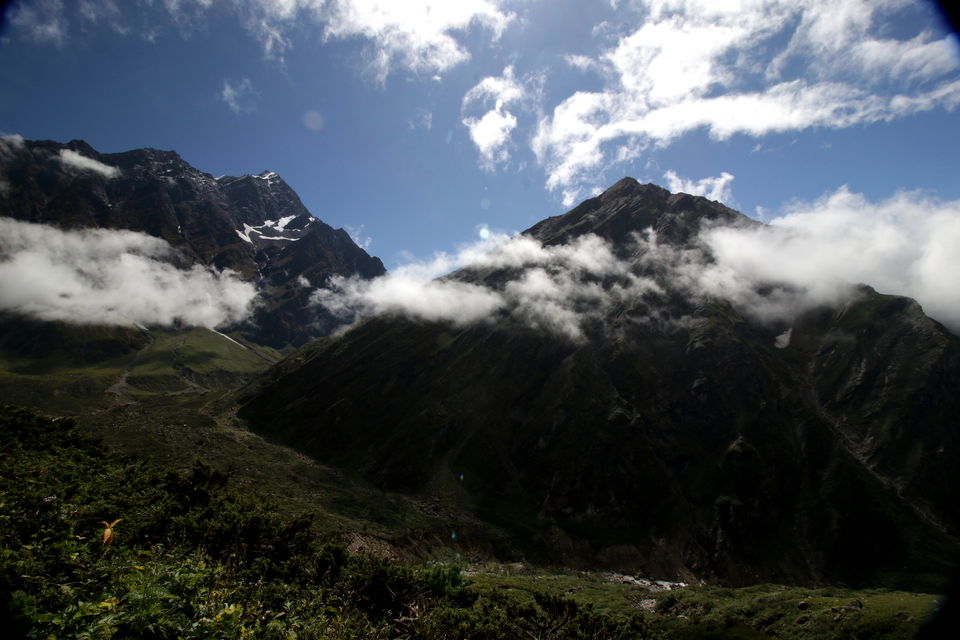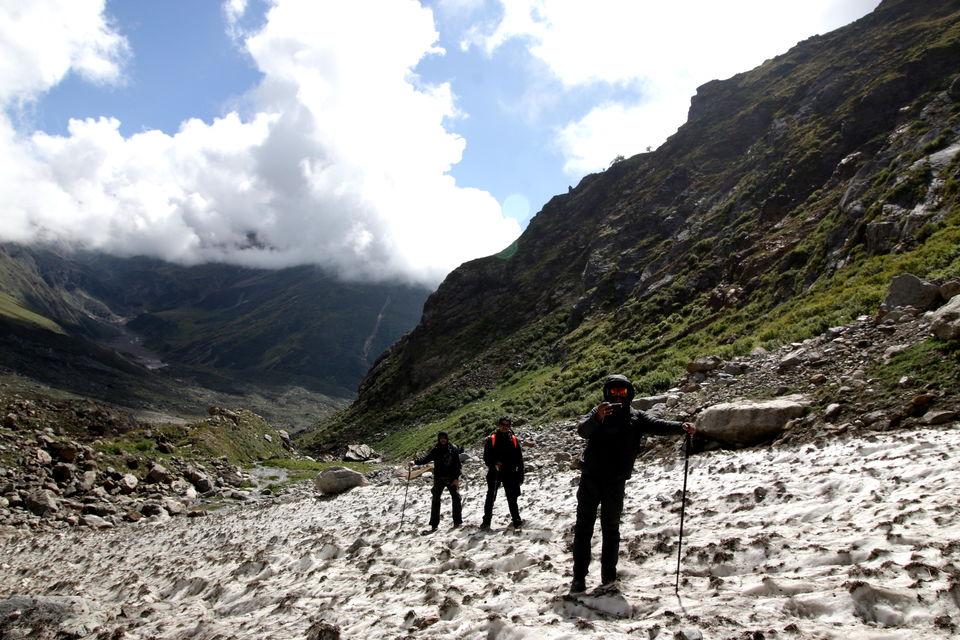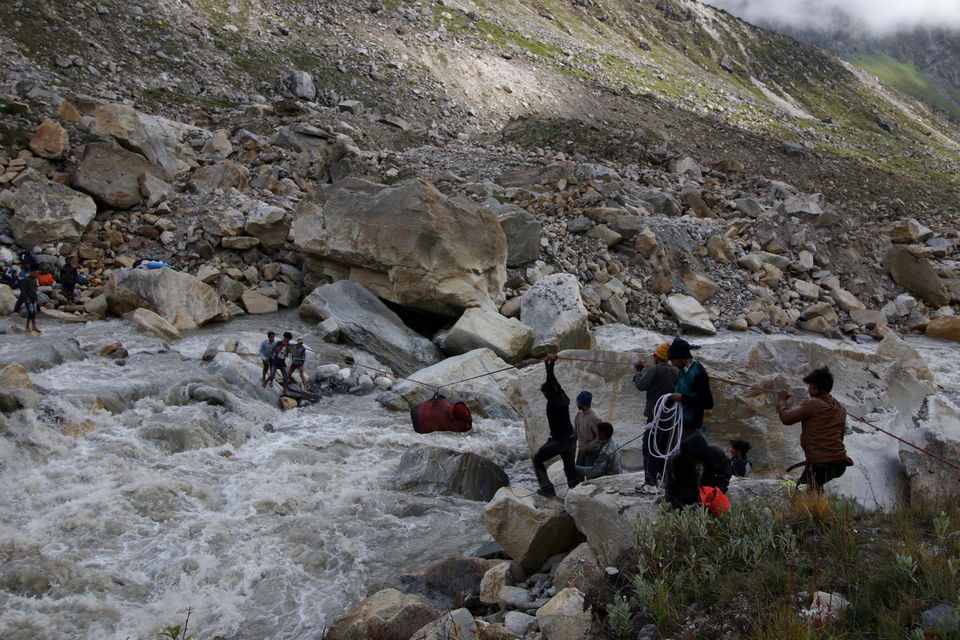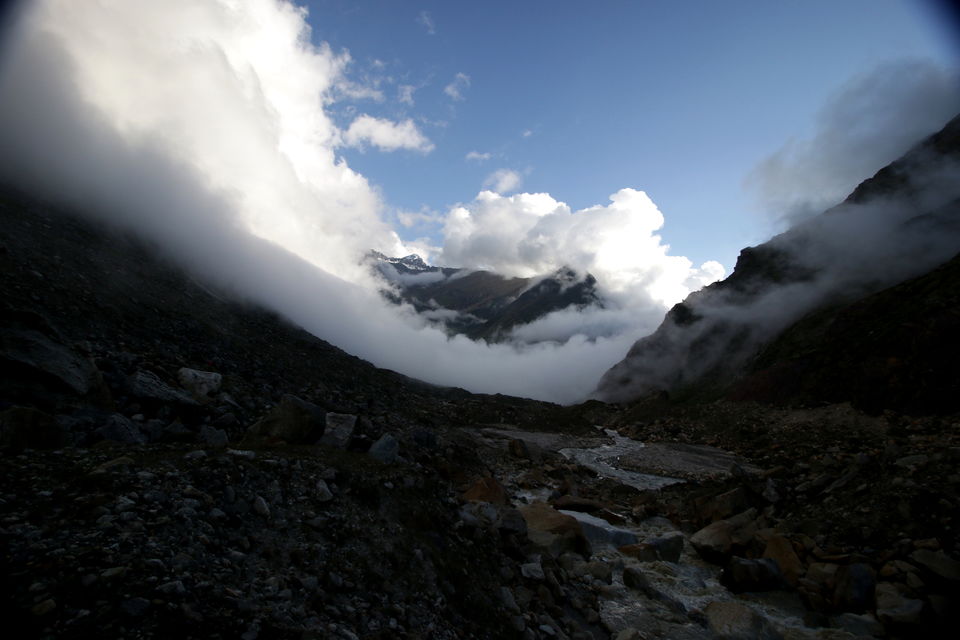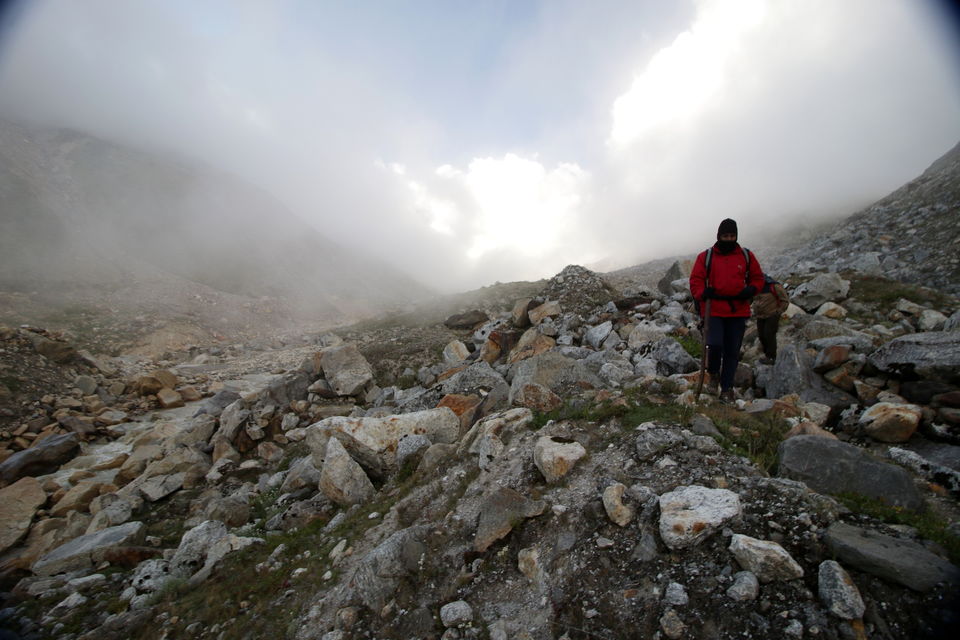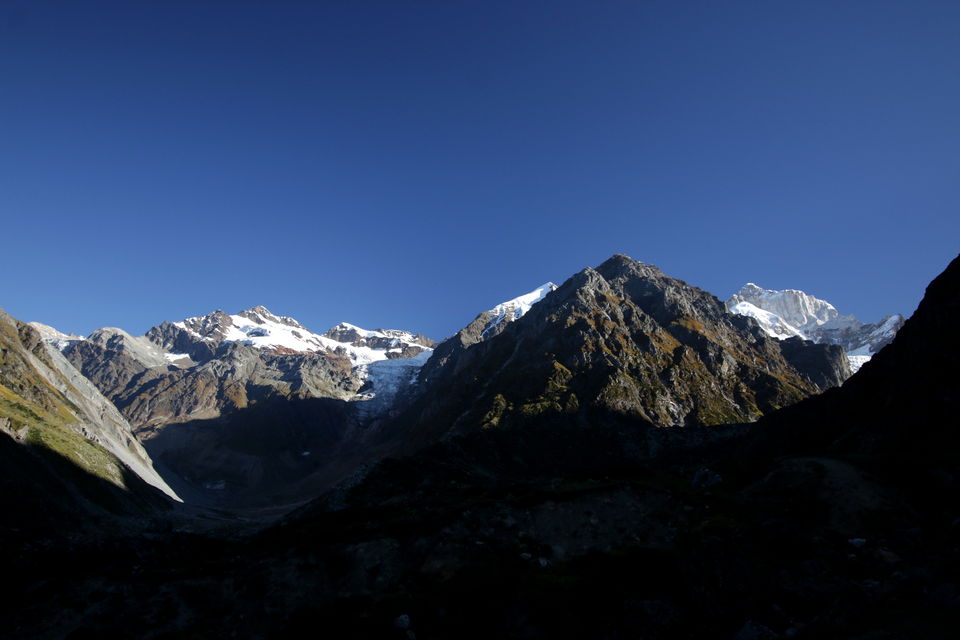 Be prepared for long trek for about 10hr-12 hours. The road takes you to high cliff and you have to come down to Bhilangna river. You could cross the river using a zip line or go further to Kathling-glacier and add another day stay at Kathling-glacier.
Here you pass few crevasses with glaciers and getting down them will be difficult.
The day was good for zip line and we crossed the river on the zip line. Our luggage was moved across the zip line. Then few porters. Then our fellow trekkers. Interesting was how our guide Ashik jumped across the boulders to tie rope across the river. Remember to see videos of zip line cross. Remember not to put your feet on the zip line rope. Scuba diving shoes might help you cross the ice -cold water. Crossing the river with shoes is not recommended as your wet shoes will not get dry on further days. After the zipline you will have to cross 2 more streams. Wear your shorts or quick drying trousers for river crossing. If it rains on further days , you may have hard time drying them. After crossing the river the path takes to bugyal (grassland) where you cross a small stream to camp at flat land at Chowki.
We could see Kathling glacier and also road to Auden Col.
After the exhausting day we went early to our sleeping bags. Keep spare dry cloths and socks.
Day 6 : 25-Sep-19 Chowki ->Masar Tal
Masar Tal : 4521m/14833ft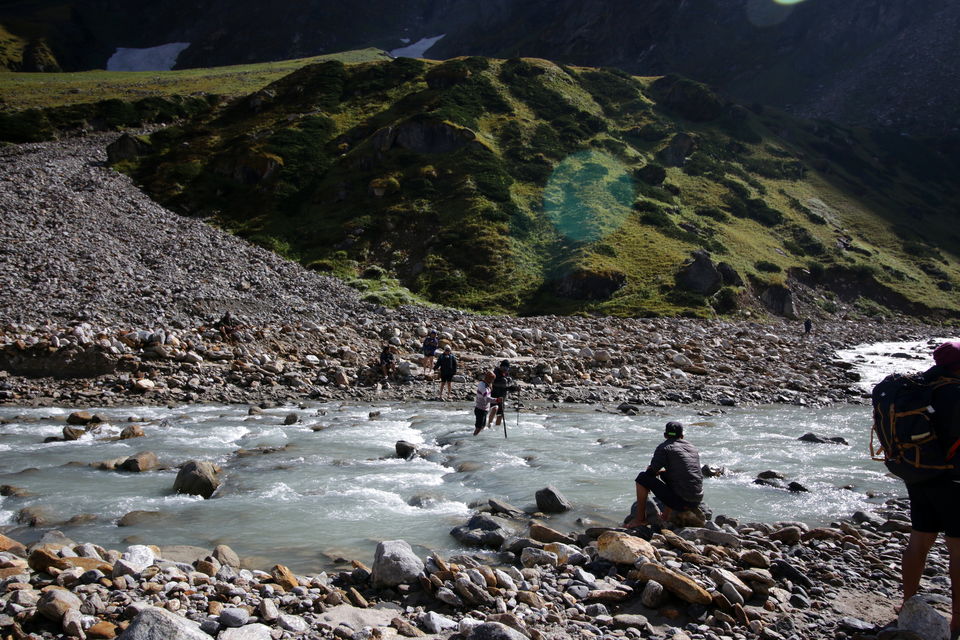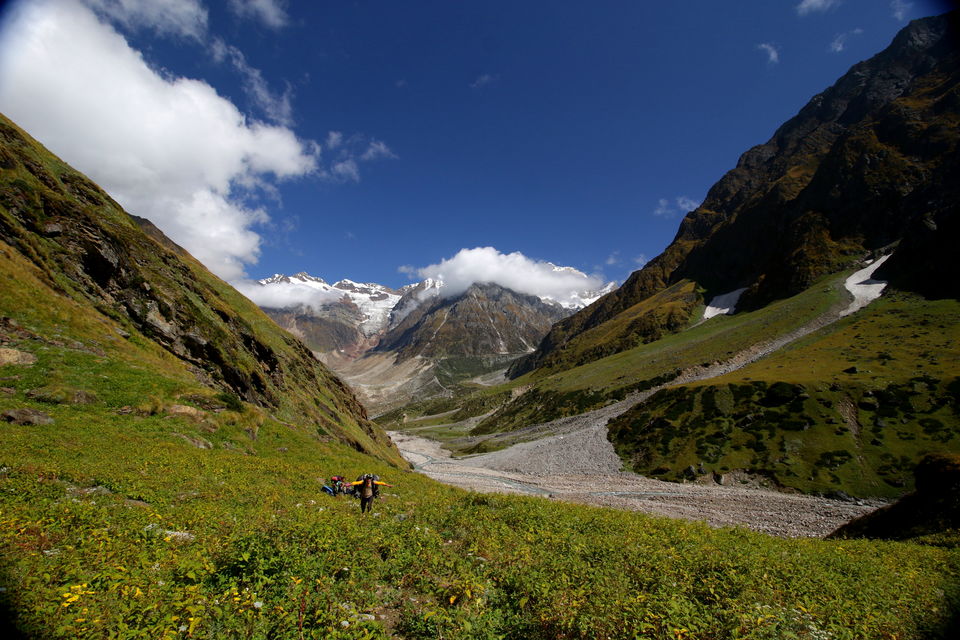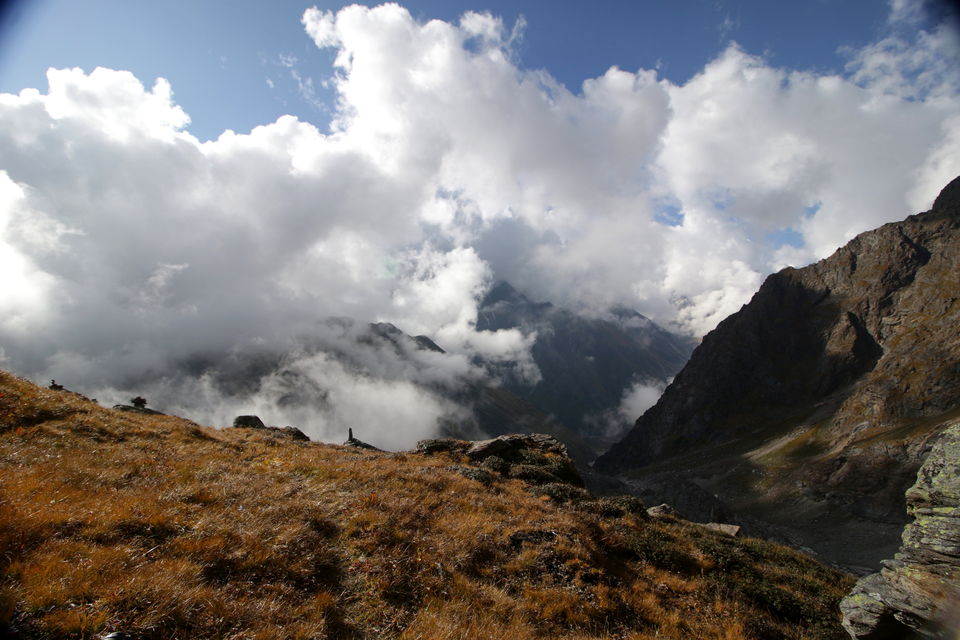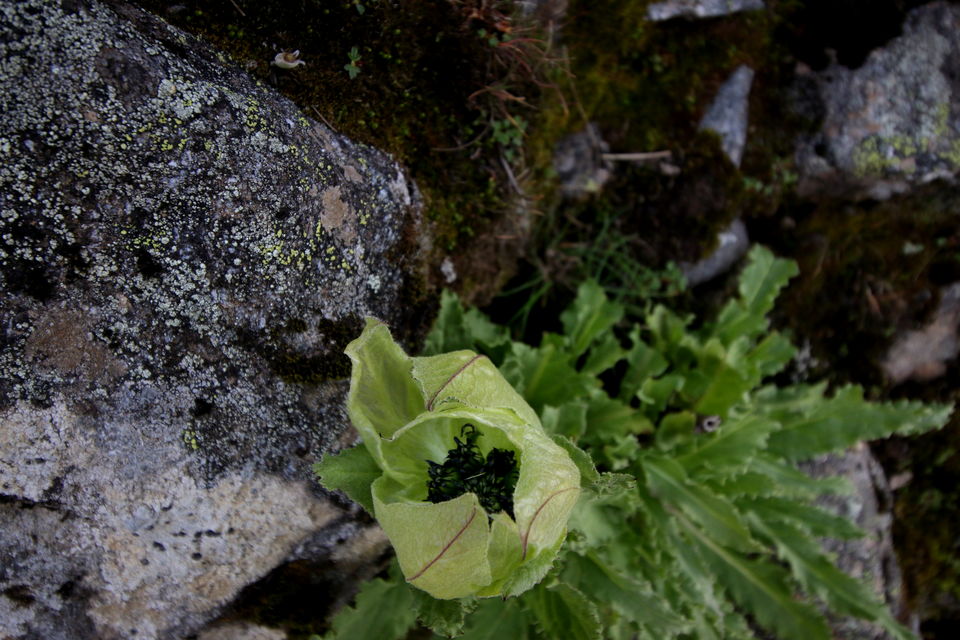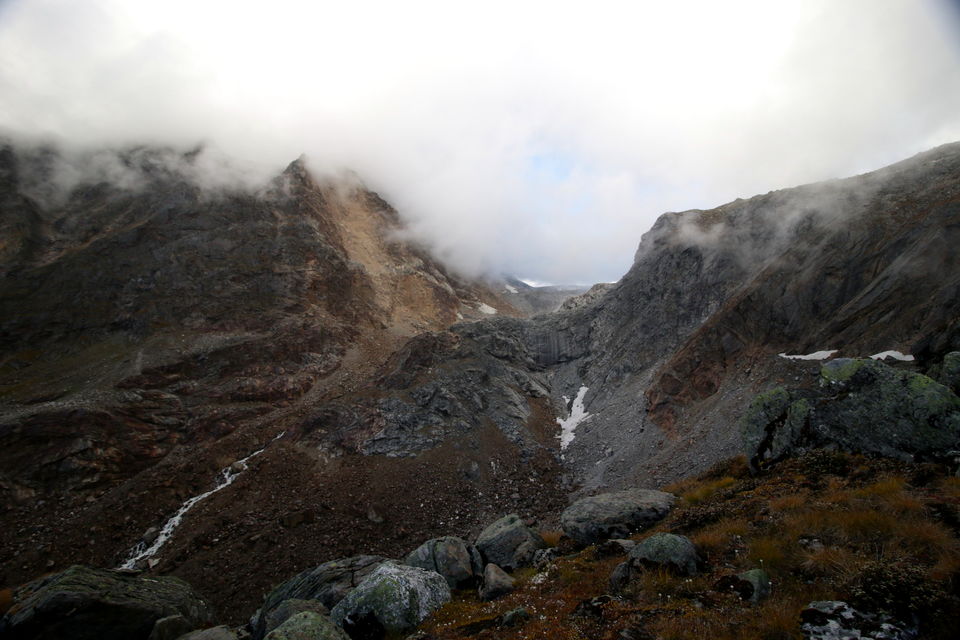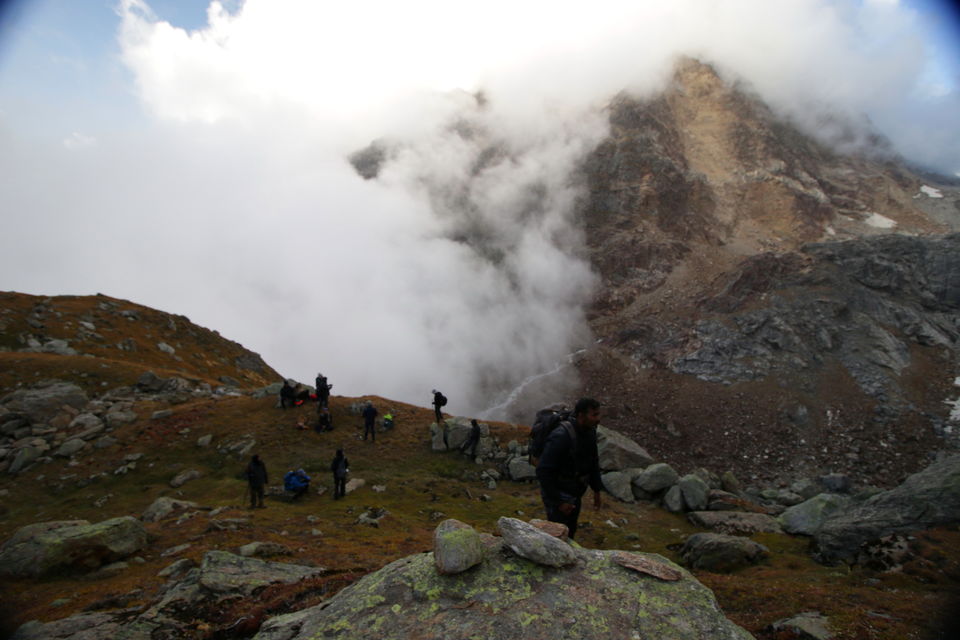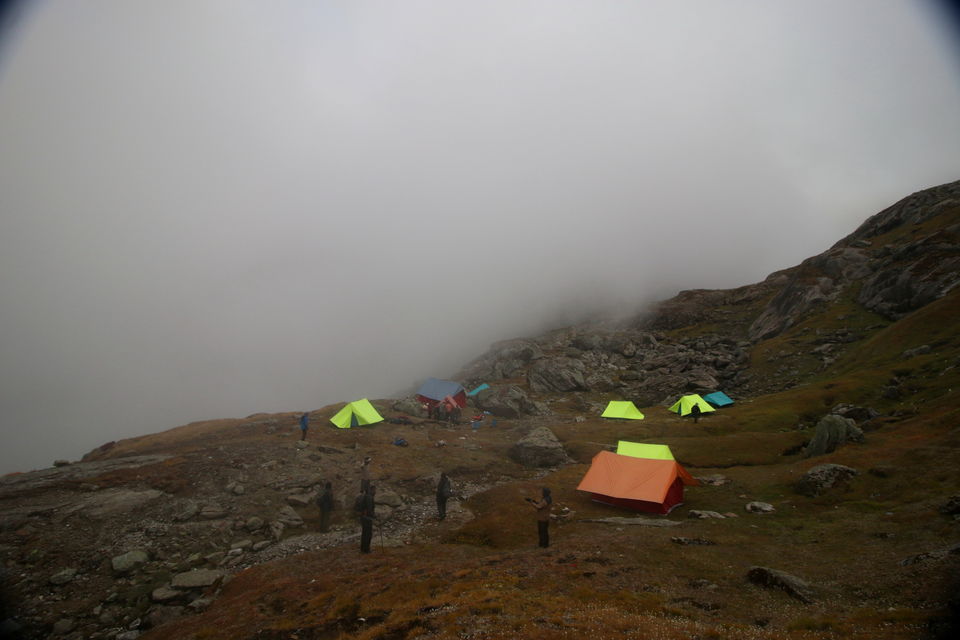 We started early from Chowki. The path to Masar Tal is steep and it is abrupt. The air pressure drops, and every step becomes difficult. Before climbing up you will cross once again an ice-cold stream. Go in group and seek assistance while crossing. As you climb up you could see Kathling glaciers. You could be welcomed by sweet smell of Himalayan Brahma Kamala.
The climb is steep on the grassland and gets further steep with boulders. Remember to sleep early to get up for next day's long trek. The trek Masar Tal ends with glacier view in front of you.
Day 7 : 26-Sep-19 Chowki -> Masar Tal ->Mayali lake-> Mayali Pass->Vasuki Tal
Mayali pass: 4719m/15482.28ft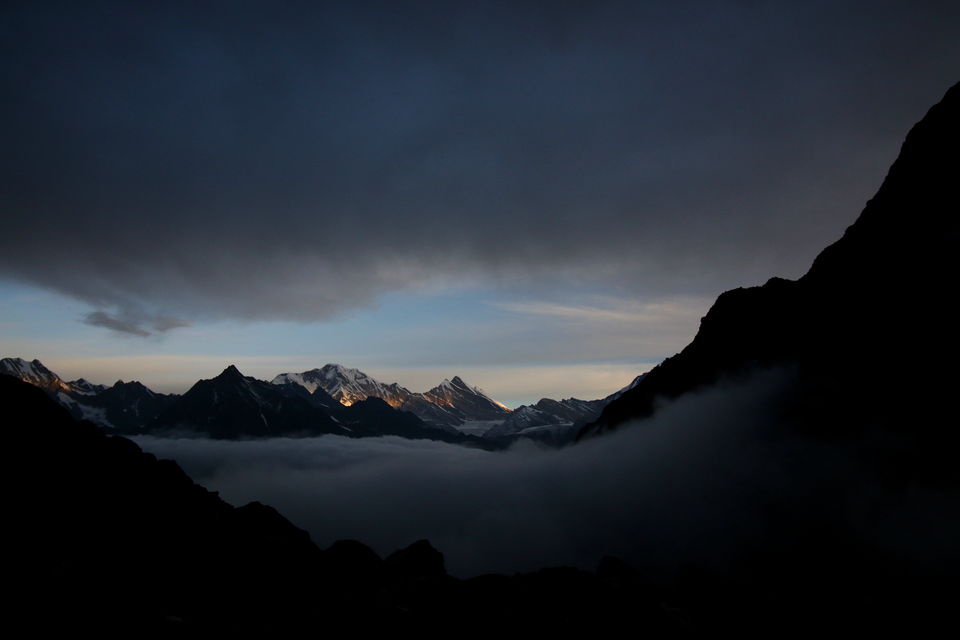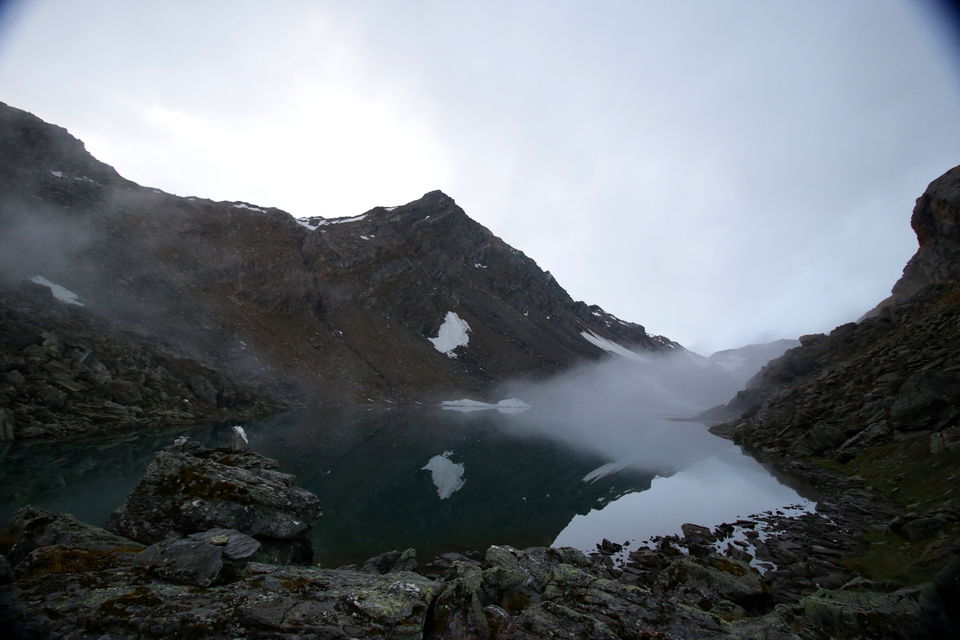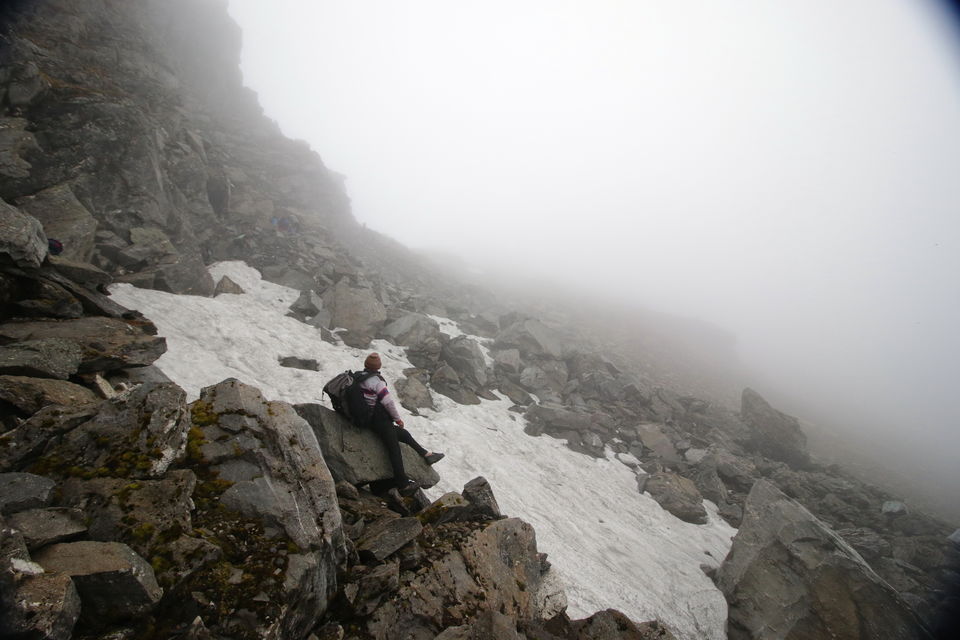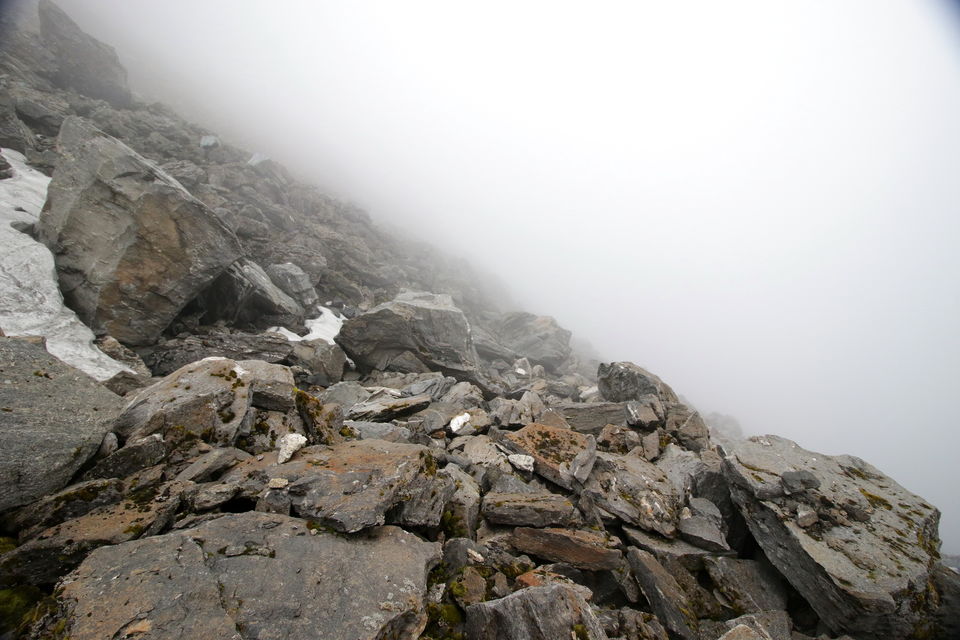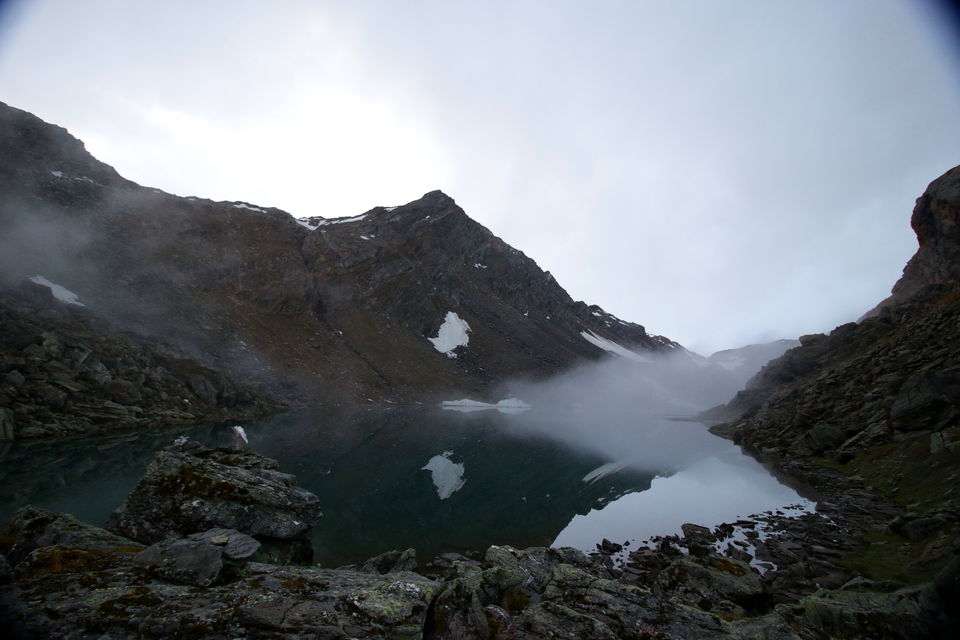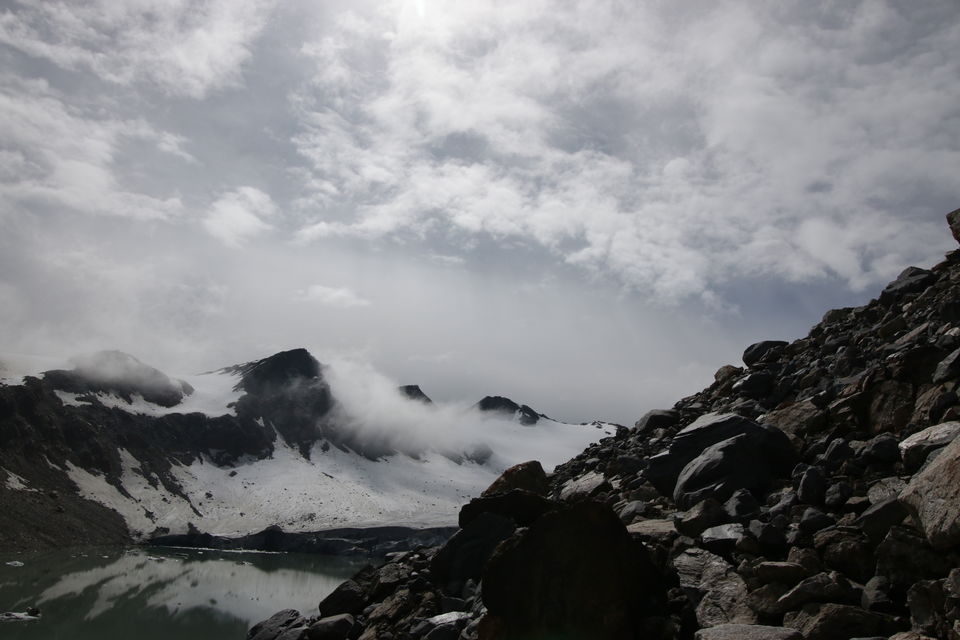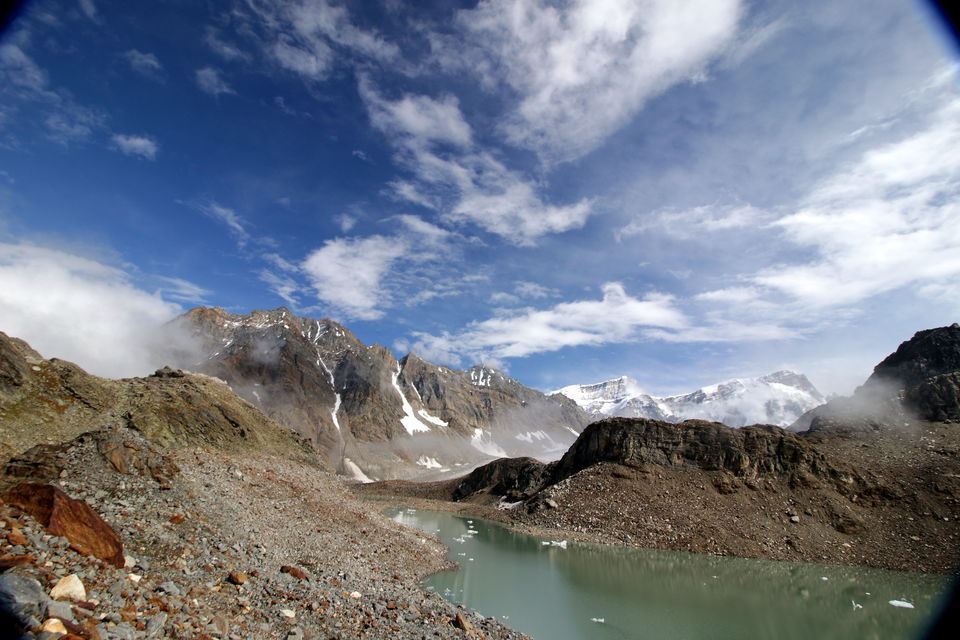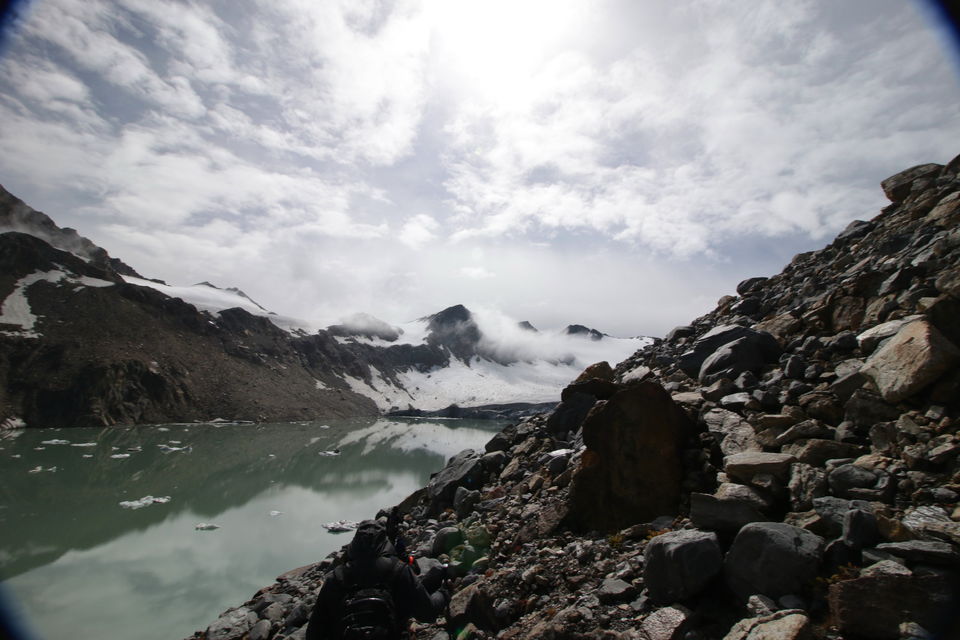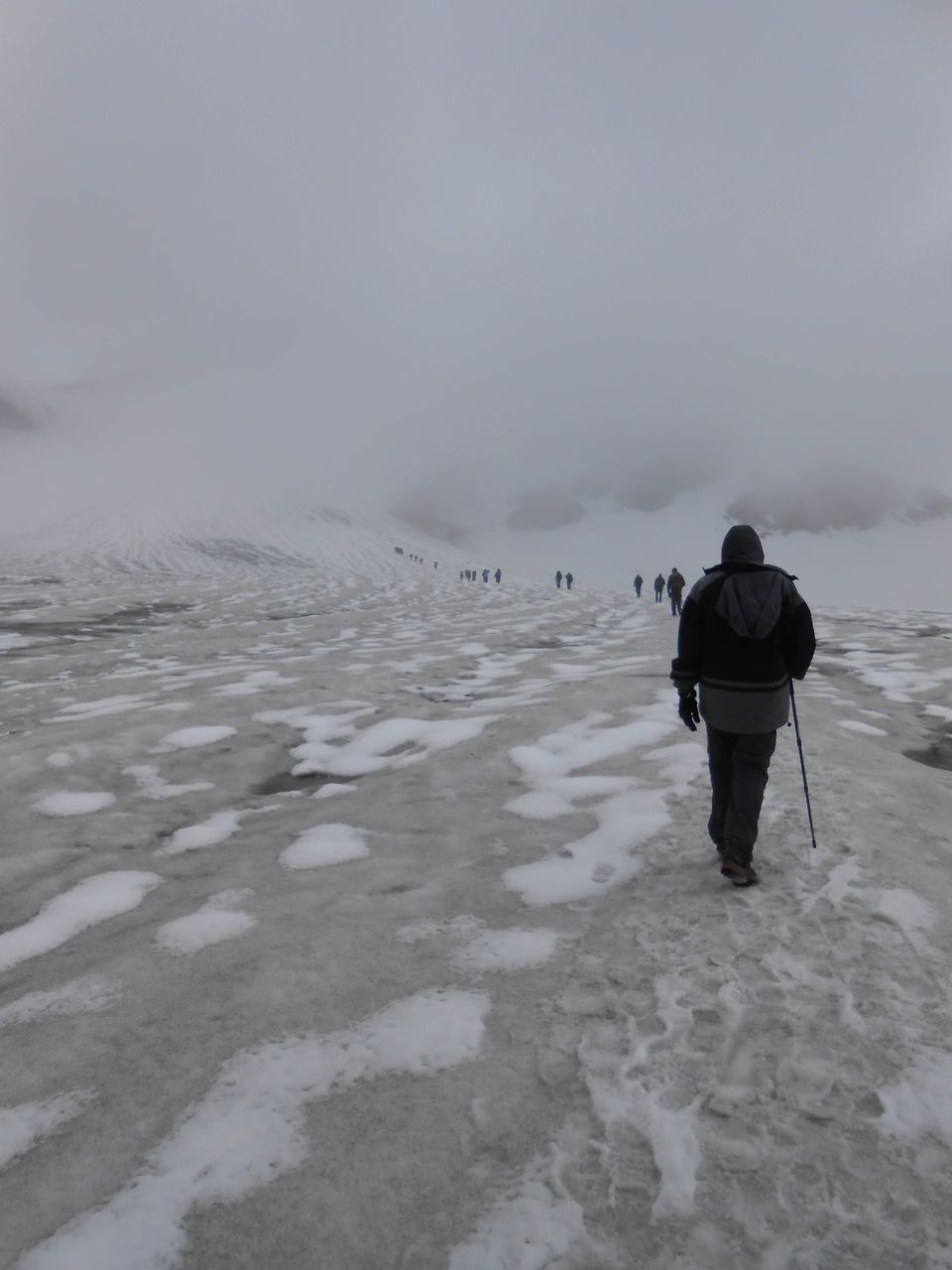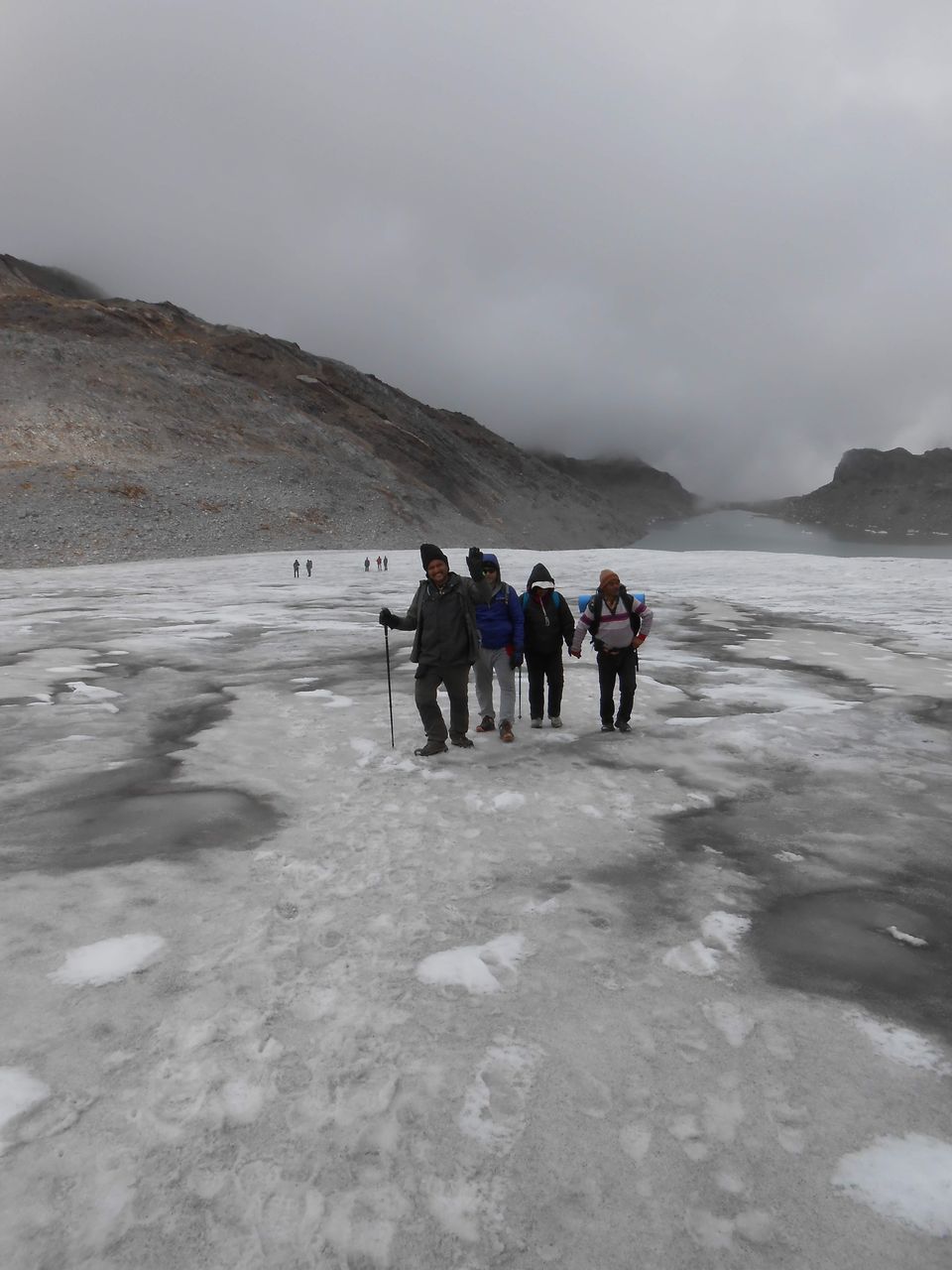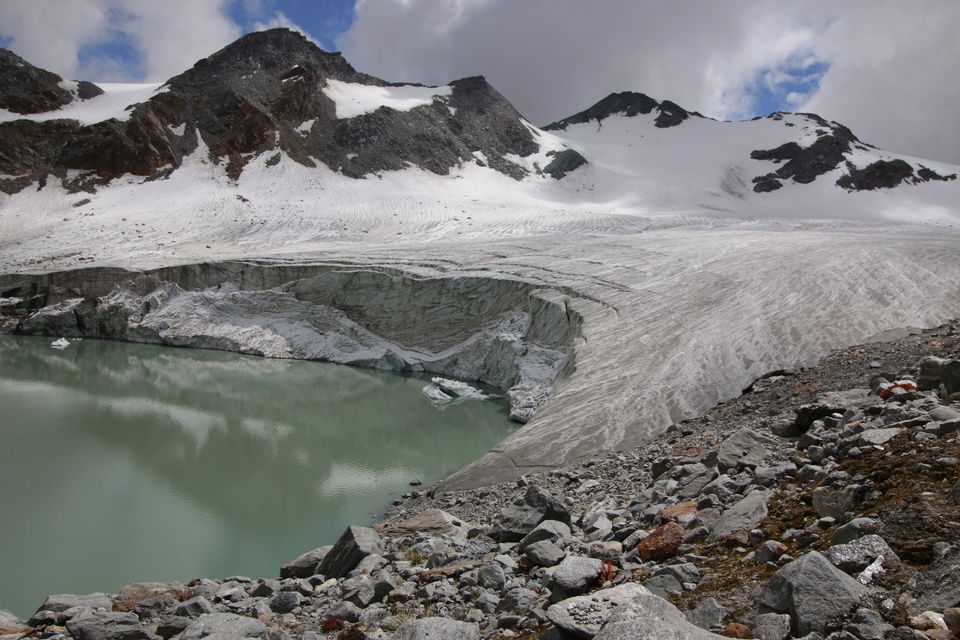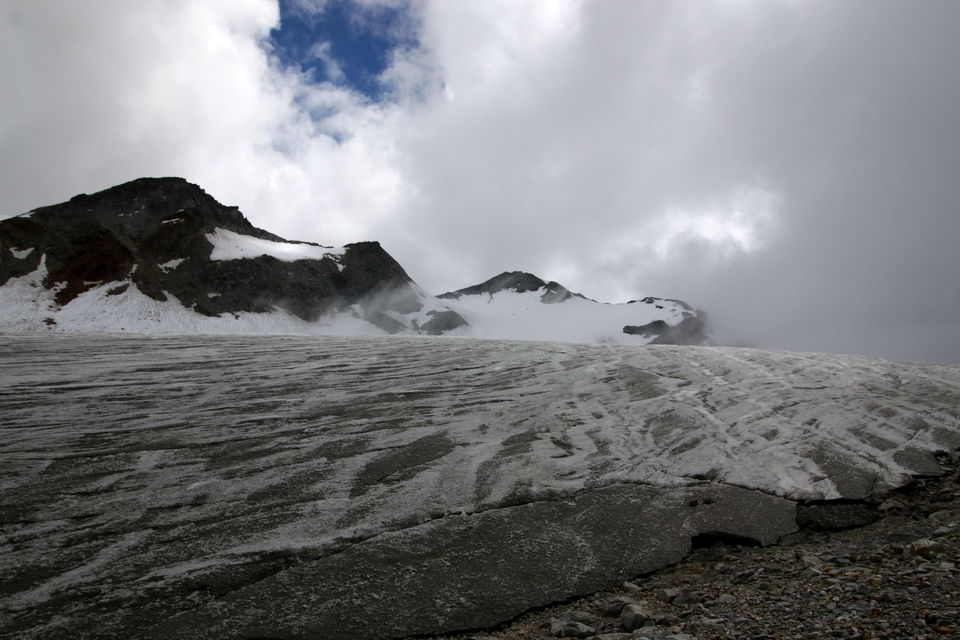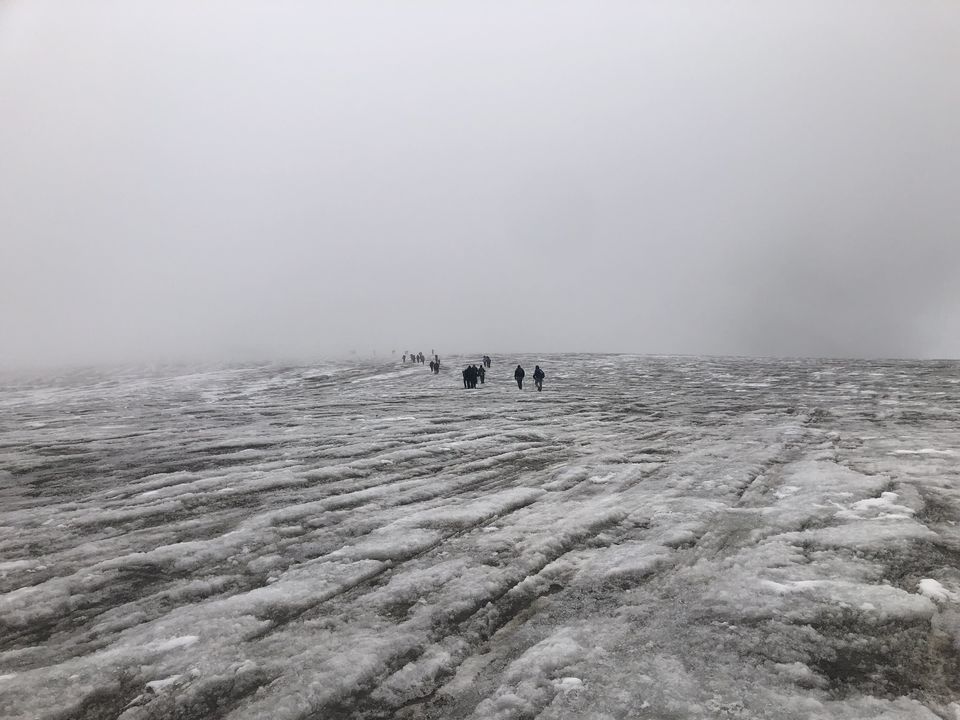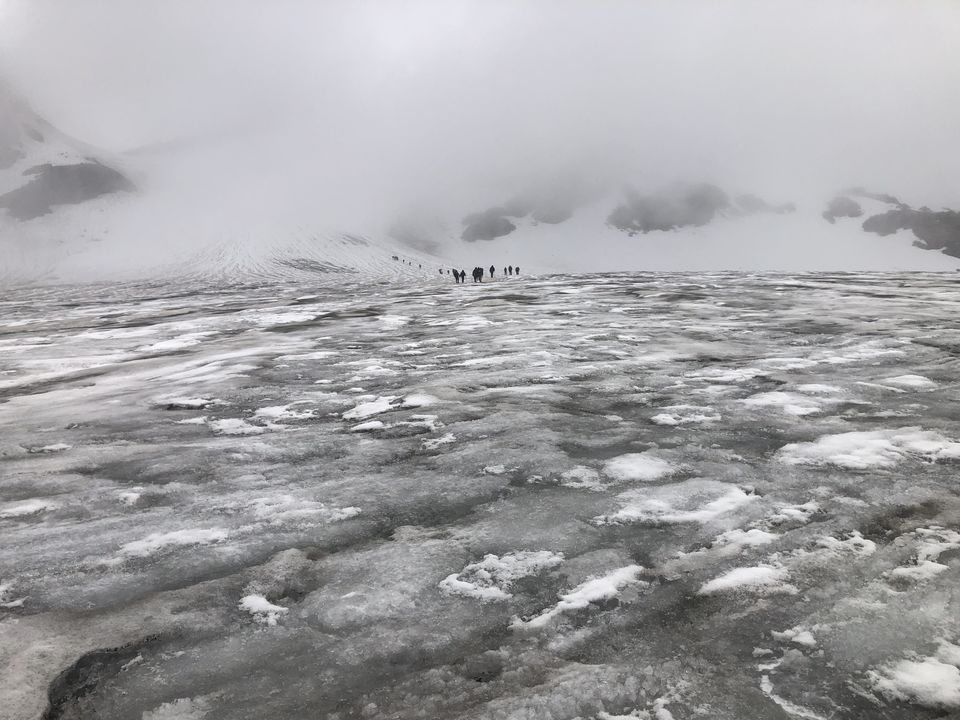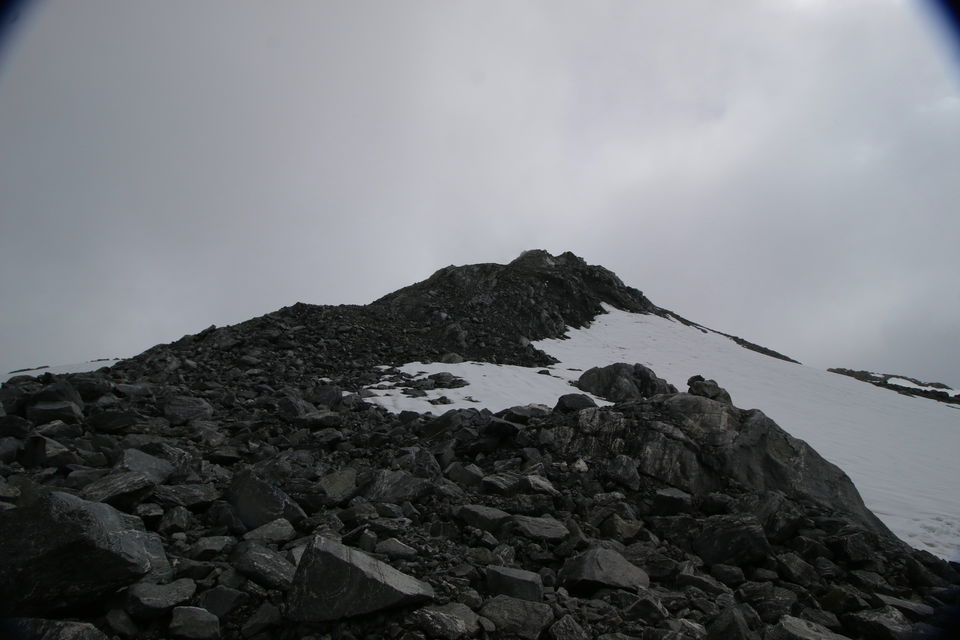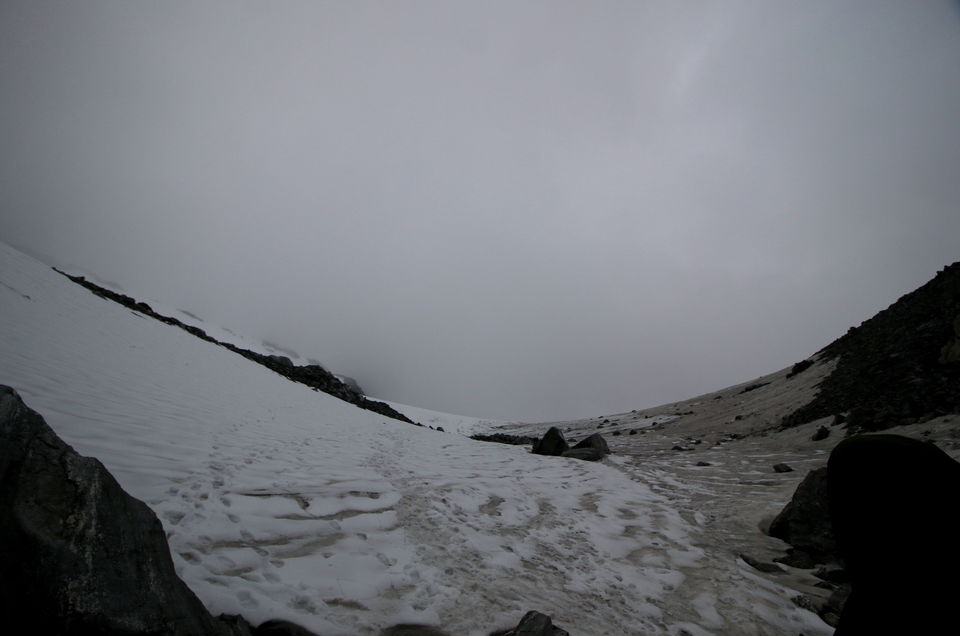 It is going to be long tough day. We started our trek at 6AM. Because of the altitude none of us could eat and have proper sleep. It is normal to have only a few hours of sleep. Remember to hydrate yourself. Avoid using any medicine at this altitude as they might harm your body rather than helping. Electrolyte might be useful. People feel hallucination in sleep and that is normal. Remember to wear your thermals, cold jackets , gloves , woollen socks, sun glasses. Carry night miners torch which might be useful for night trek. A steep climb to Masar Tal welcomes you with an amazing view. The view of Kathling peaks is amazing. Reach the point just before sun rise. The golden view of Kathling peaks is an amazing once in life time experience. The trek further starts with moraine until the glacier or Masar Tal 2 at the Mayali Pass. The view of Masar Tal 2 is amazing. You could see beautiful view of greenish-blueish glacier lake. A further trek leads to Glacier point of Mayali Pass. The moraine will definitely snow down but keeping walking. Take few minutes rest at ground zero of Mayali pass should help for a long walk on the glacier across Mayali Pass. The trek on the Mayali Pass should take 3-5 hours. Crampons on your shoes is definitely recommended. It might snow and things might be worse but keep walking. We followed the footsteps of the porters. Walking stick would definitely help to hold on to the glacier.
There is a plateau on the Mayali pass. You could take rest for sometime. Descent would also take long time as the only camp is a little down the valley. After crossing the Mayali pass you could feel sleepy because of low pressure. Its ok to take a small nap. You will not feel hungry but tired and that's normal.
There is a small patch of glacier while going down the Mayali pass before reaching the moraine. This part is slippery and be extra cautions.
While you thought the tough part ended be prepared for the falling moraine. It takes lot of time go get down on the moraine one by one.
The long walk down will towards Vasuki Tal is exhausting.
Be prepared for night trek if the trek took lot of time. Bright Miners torch would be very handy.
We were stuck in the valley and sun had already set. Our porters couldn't find tent for long stretch. The went further down and had pitched tent. Our guide Ashik whistled and sought help from the porters. The porters responded with few whistles. After 30minutes the porters came with their mobile torch. We were very happy to see then. As we were stranded in pitch dark evening of the valley. The porters guided across few streams, few not so steep cliffs. We reached our camp at 9PM and few reached at 10PM. We were all exhausted and went to our tent without much dinner.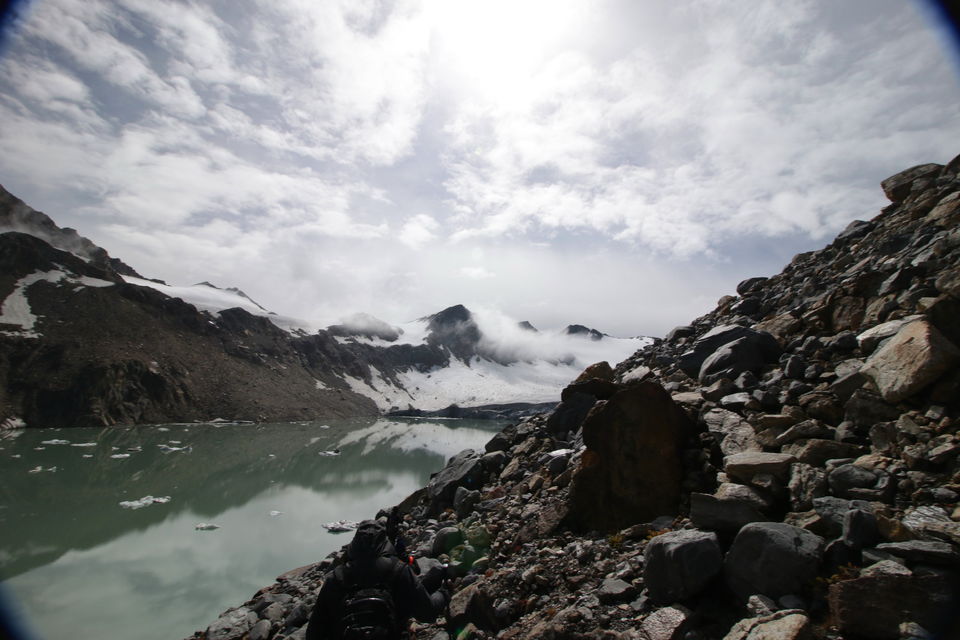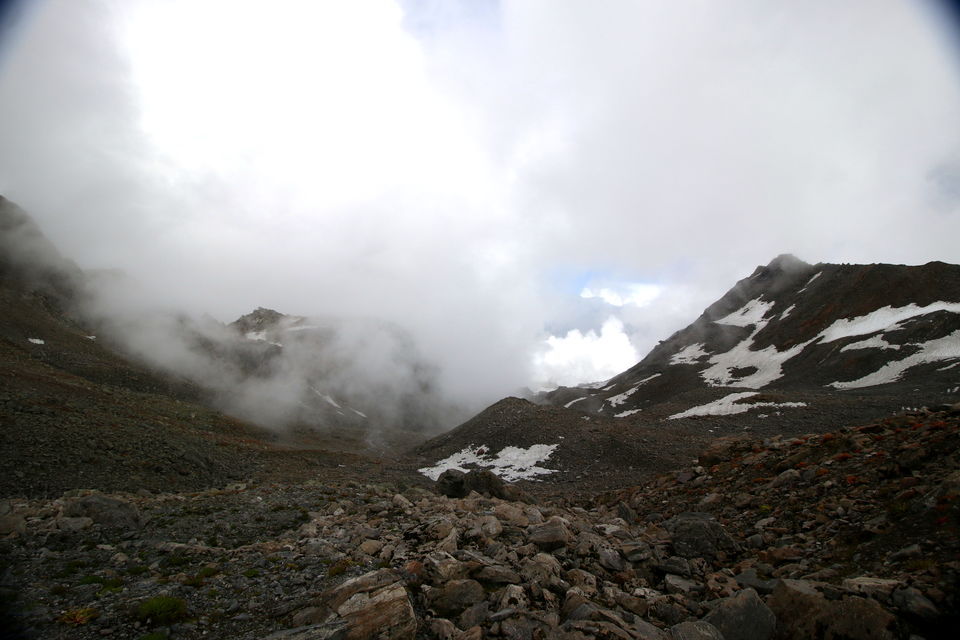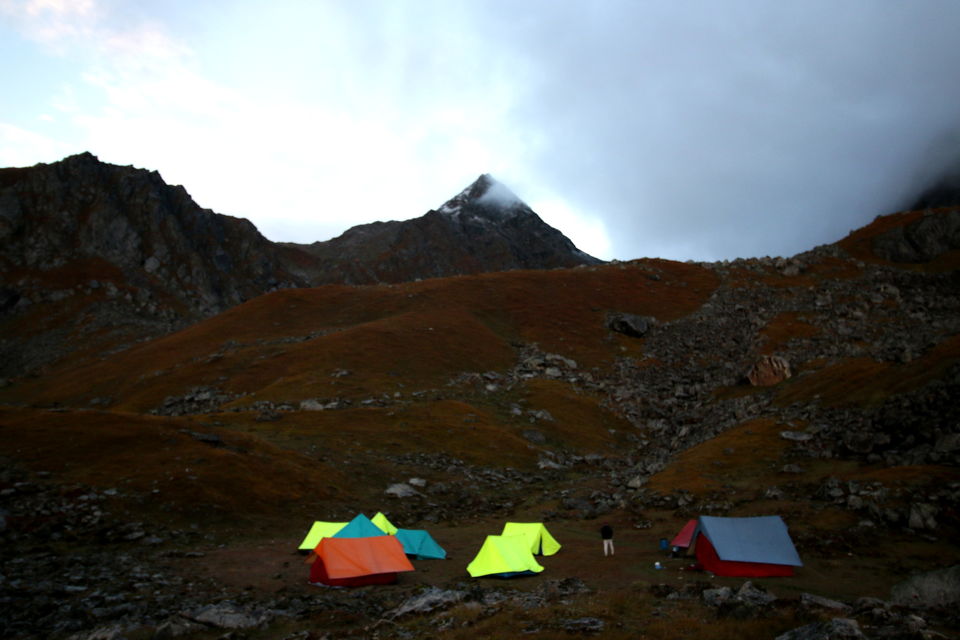 Day 8 : 27-Sep-19 Vasuki Tal ->Kedarnath
Kedarnath : 3411m/11191ft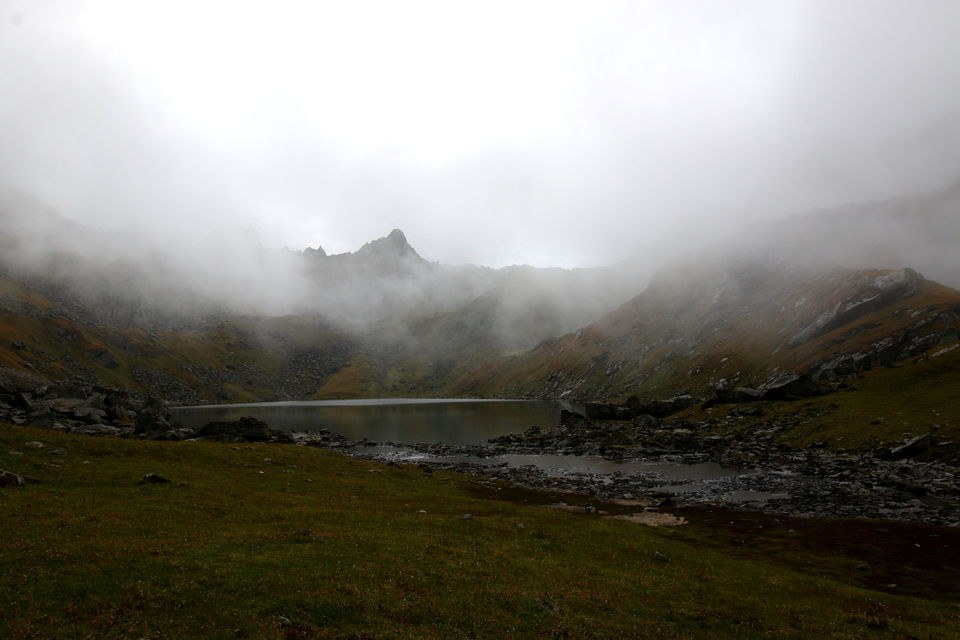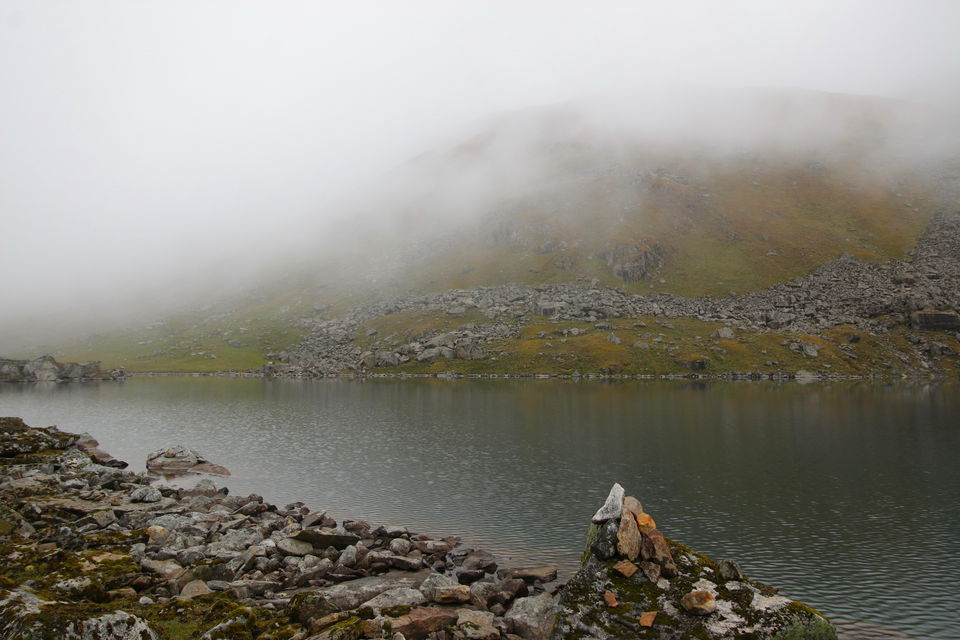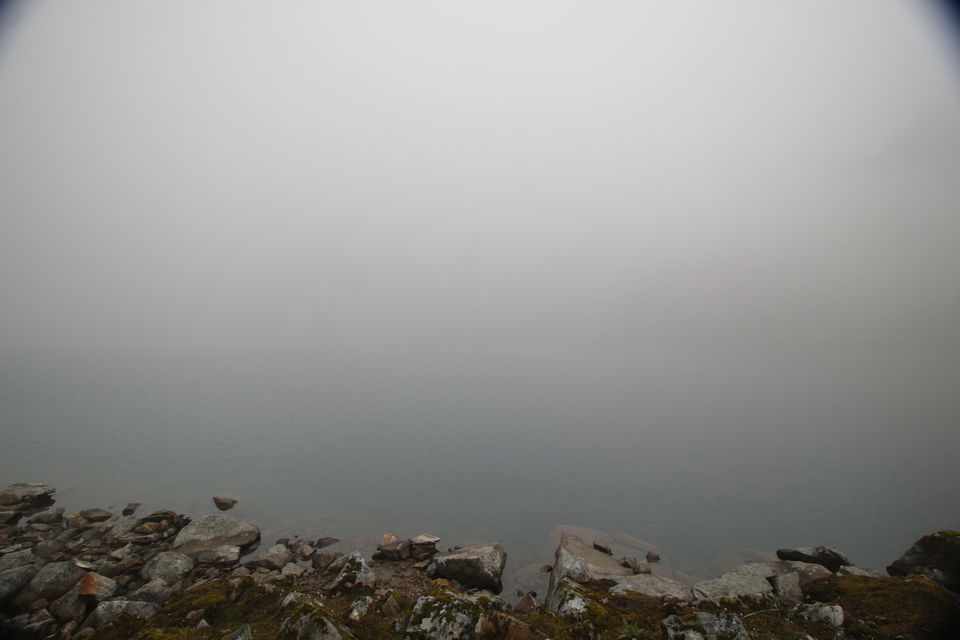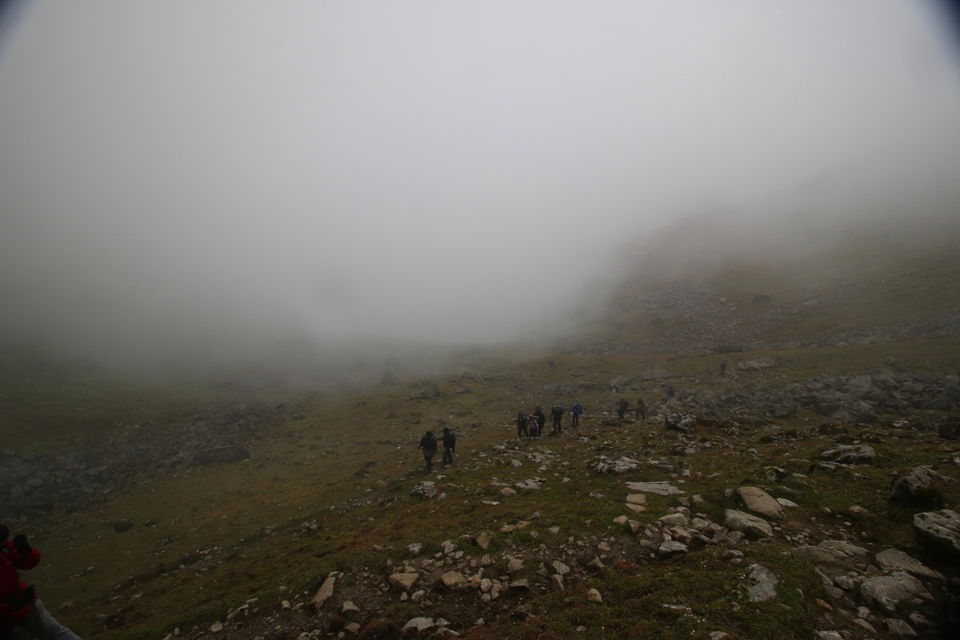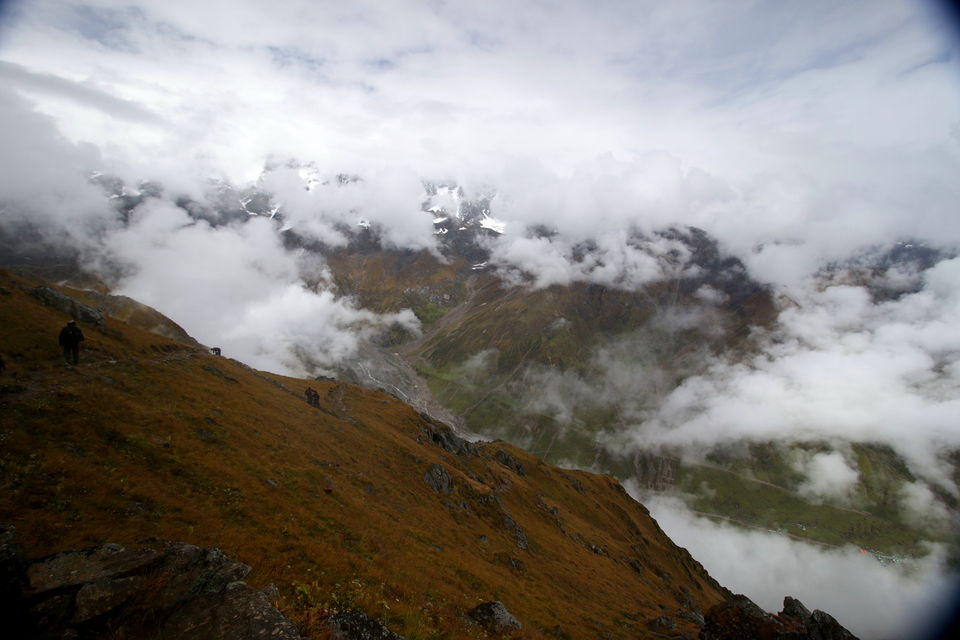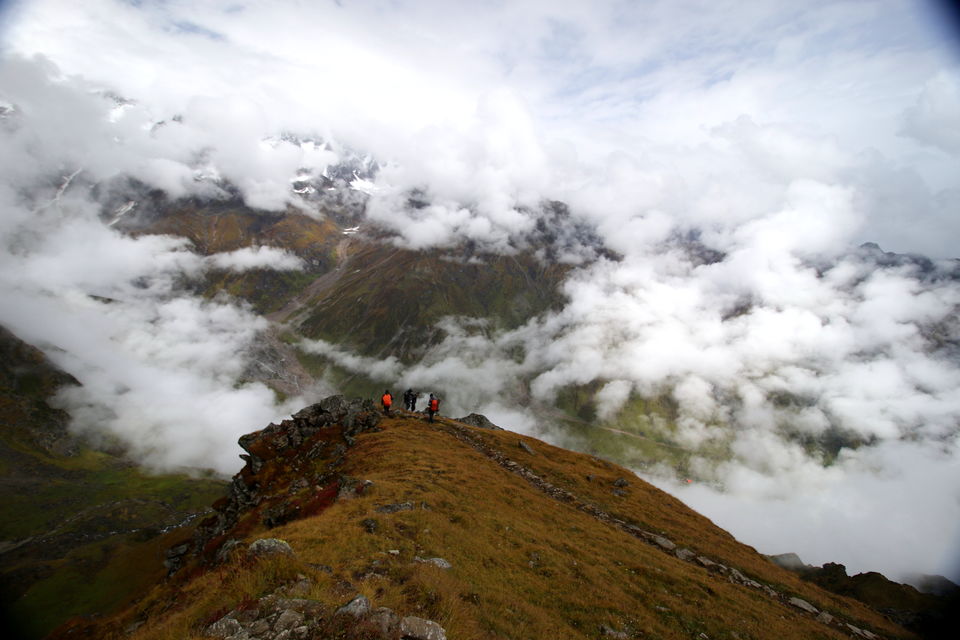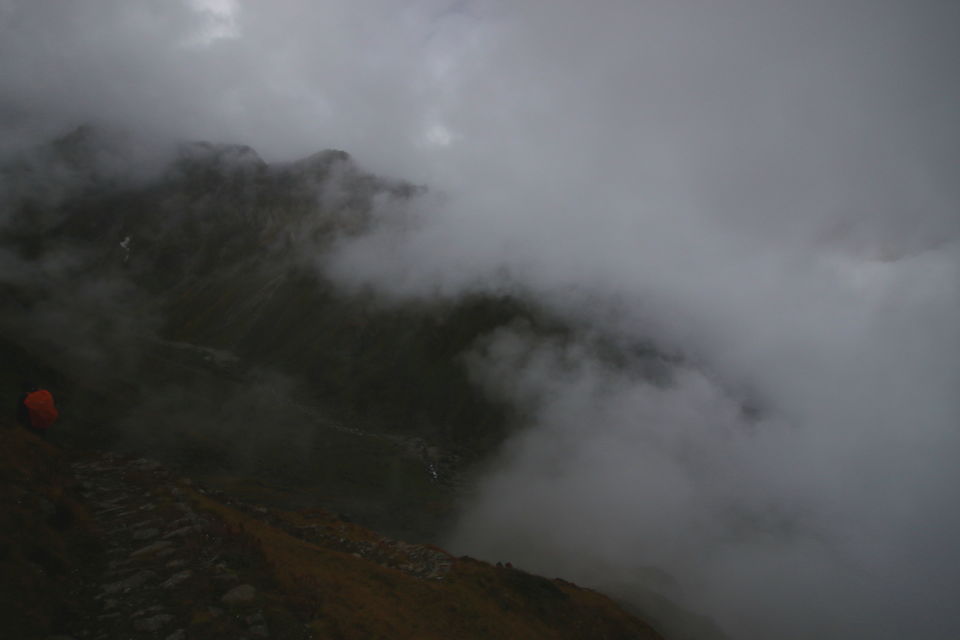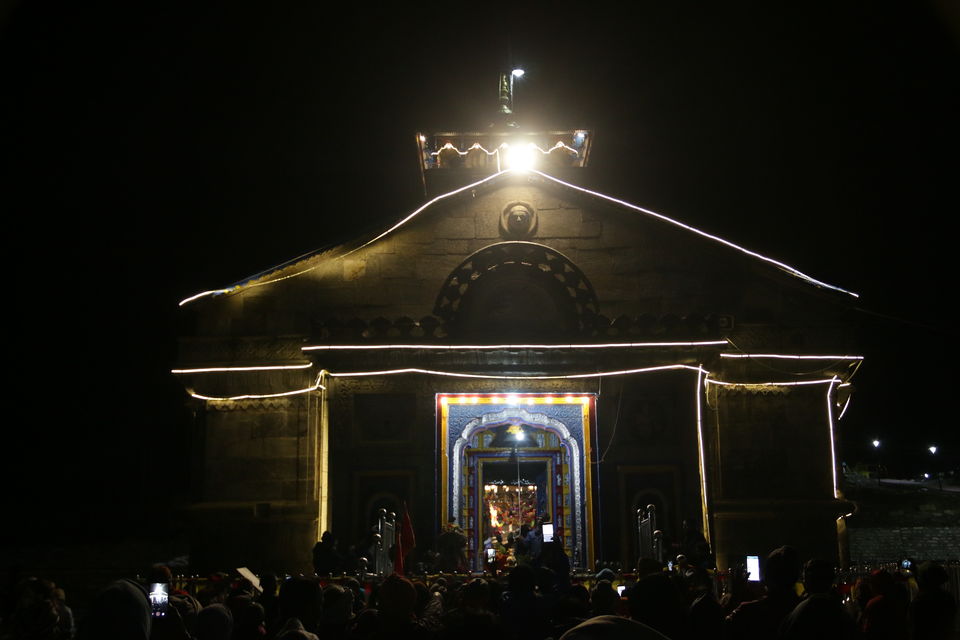 We got up late in the morning after previous long day.
We camped below Vasuki Tal. It took us 2 hours of climb to reach Vasuki Tal. We took few photos at Vasuki Tal and climbed on the moraine to reach top most point. Though there is laid out route, reaching top most point wasn't easy. After reaching the top most point across the valley you could see Chorabari glacier. We were unlucky as it was covered with mist. The look down the valley is scary. It is steep valley and once could see the temple region. There is clear laid out path , however one has to be extremely cautious to climb down the valley. Though one could see the destination , climbing down takes hours and your knees take a lot of stress. Its ok to take time and climb down. You could see lot of Helicopters hovering around if the weather is good.
While coming down it was raining and it felt never ending. After coming down to zero point were lost. There was a stream on the left side and on the right side. The cliff appeared to be steep. We waited for 30minutes and the visibility was only few meters. Our guide disappeared into the mist. We were stranded for 30mins in the heavy rain soaked, wet and cold. Our another guide Brijesh was ray hope. We cross the stream and looked for few minutes and the visibility was better. We crossed the stream to see concrete road and the temple in a far of view. Our hopes came back alive. We cross a make shift bridge and walked towards to Kedarnath temple. We fell on the knees to take blessing of the temple, soaked in rain. The porters guided to the lodge and were refreshed with hot cup of tea and new dry clothes.
Day 9 : 28-Sep-19 Visit to Kedarnath and Chorabari Glacier
We had darshan at Kedarnath and had amazing view of Chorabari Glacier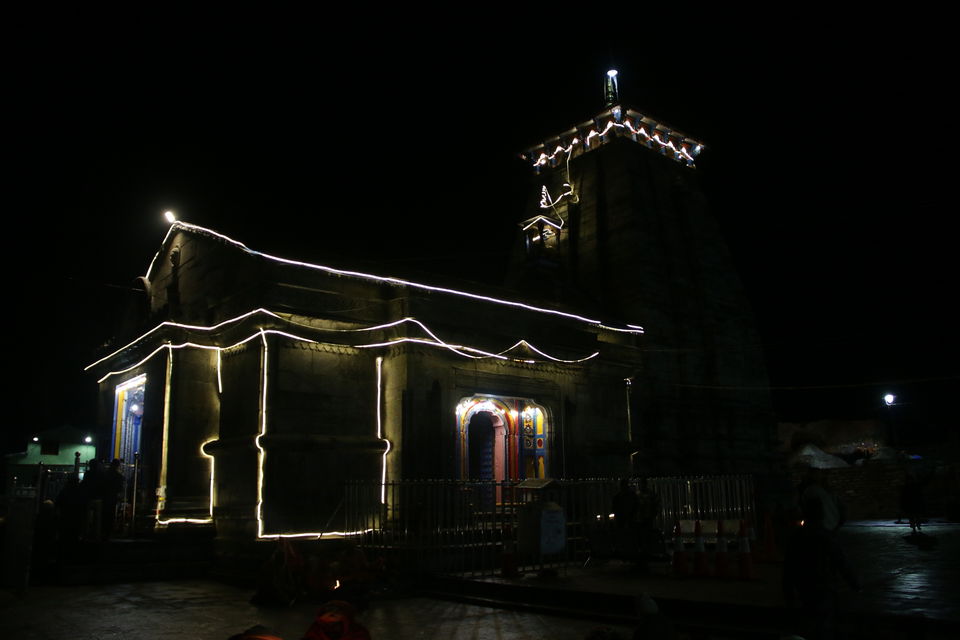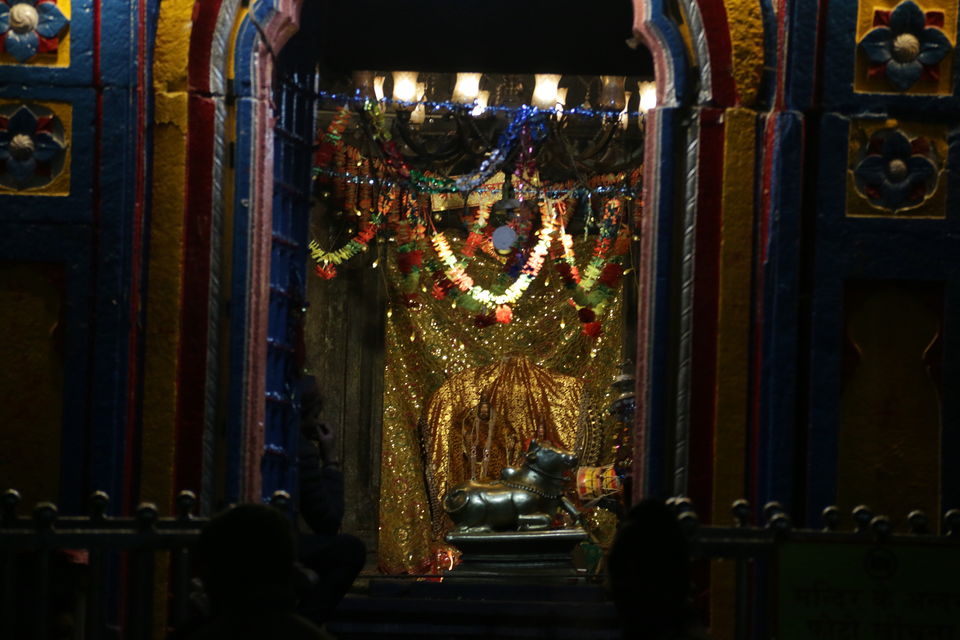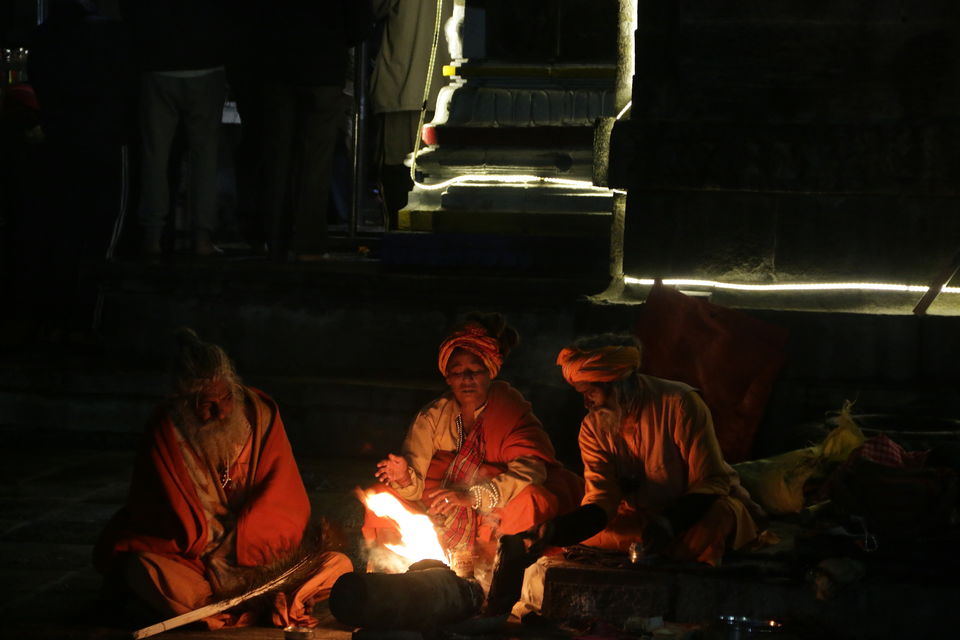 The evening view of Kedarnath was amazing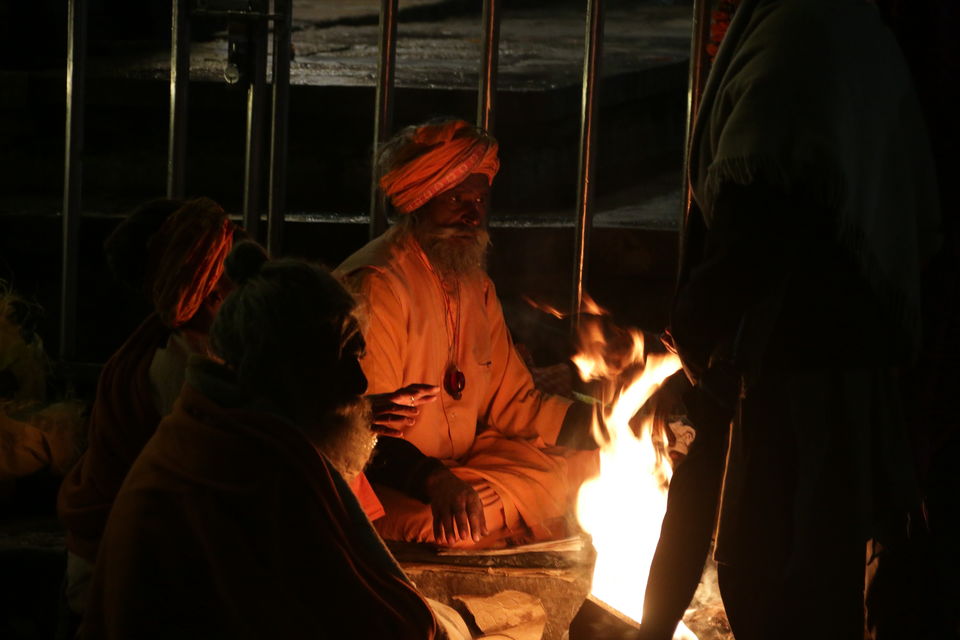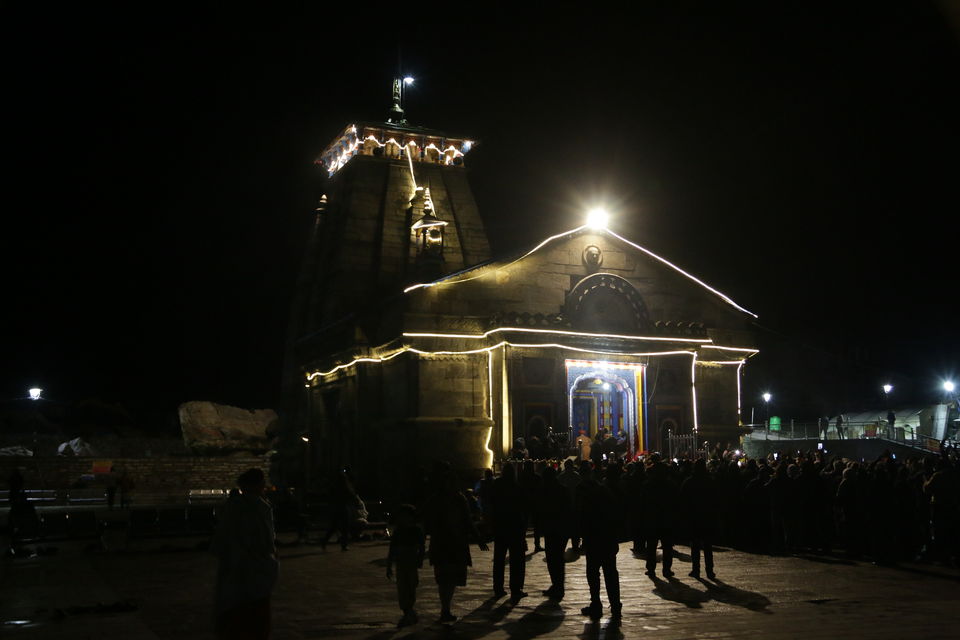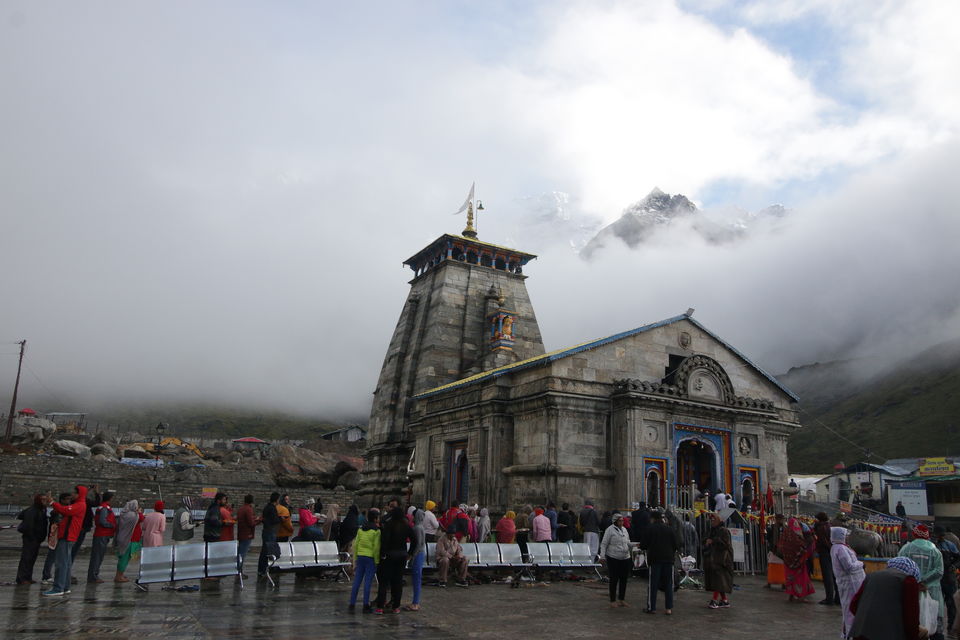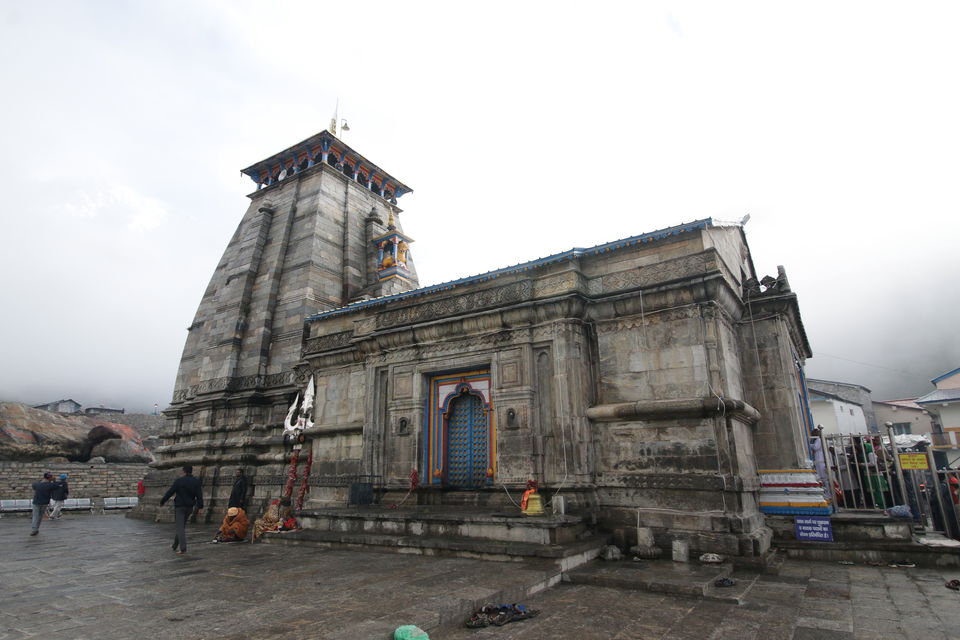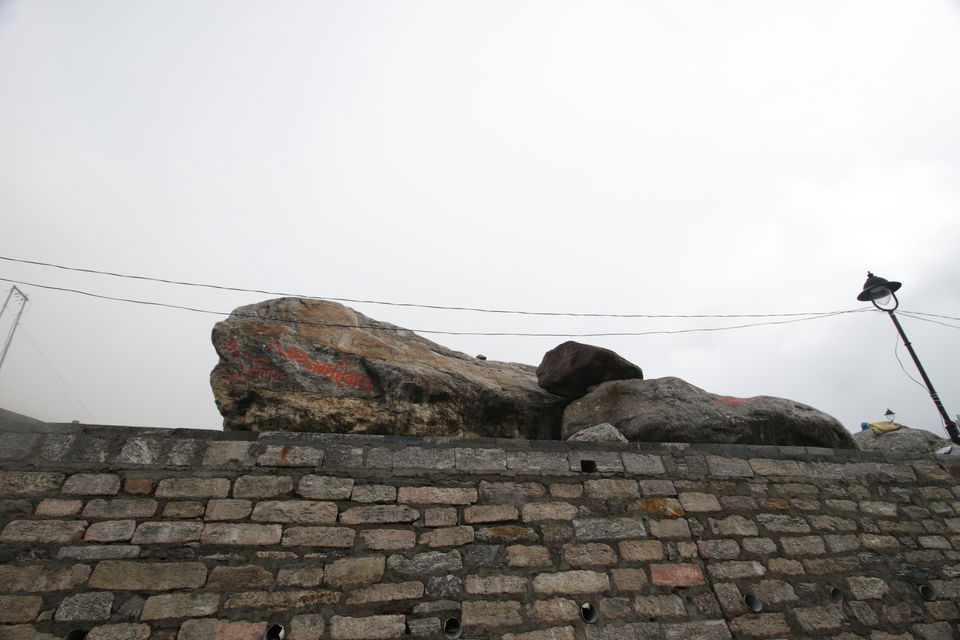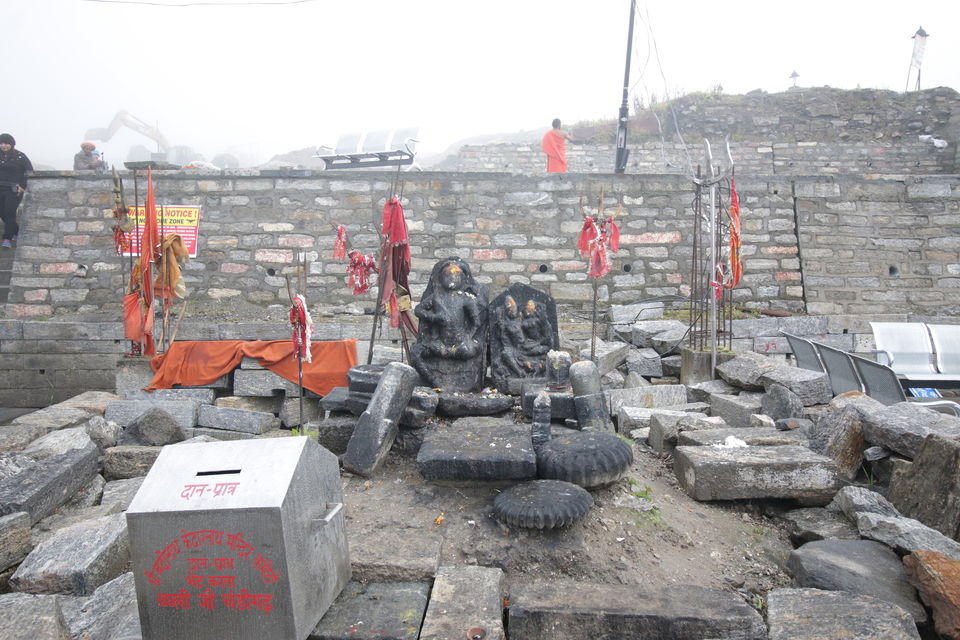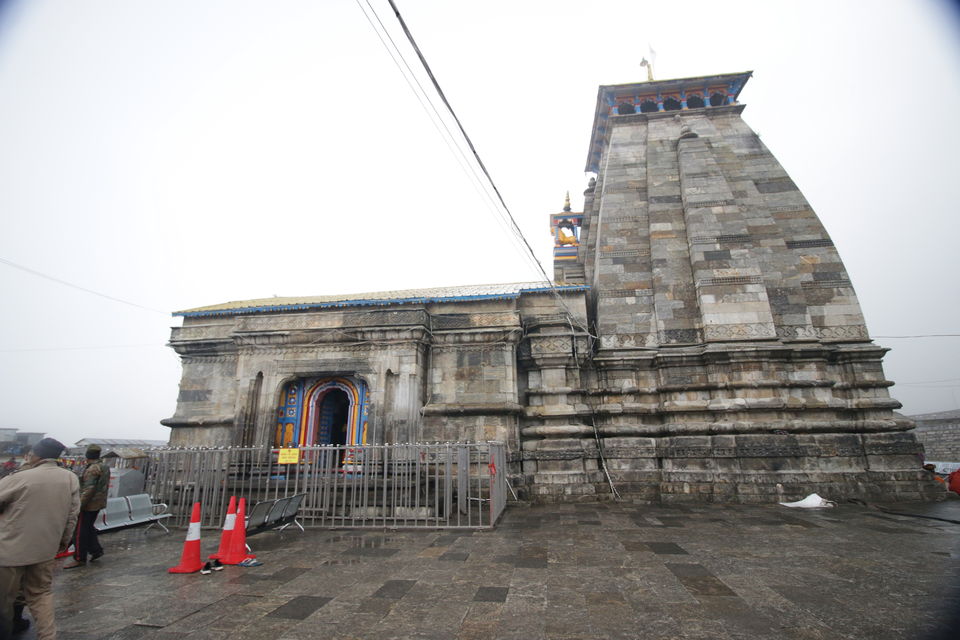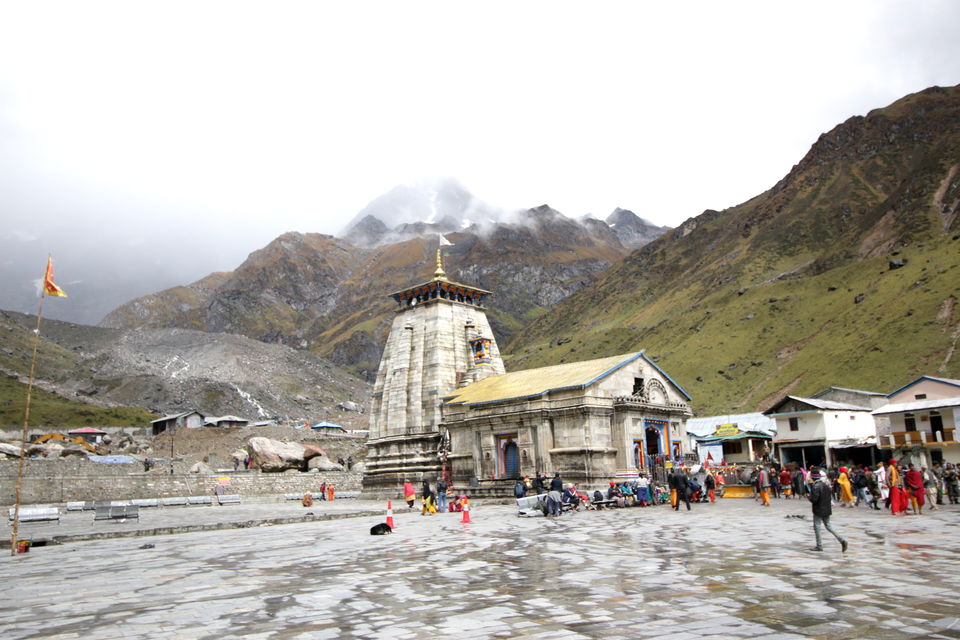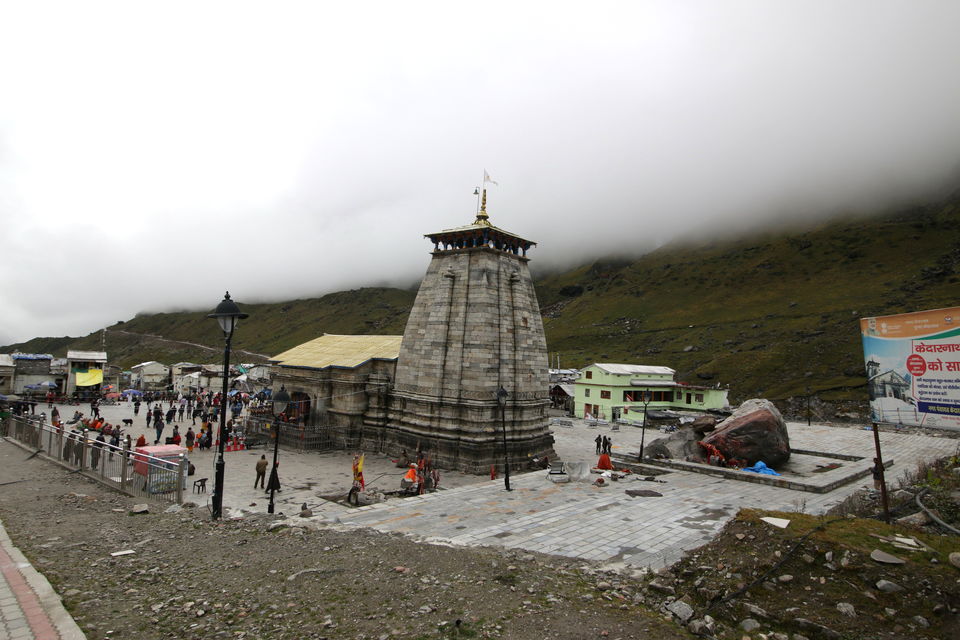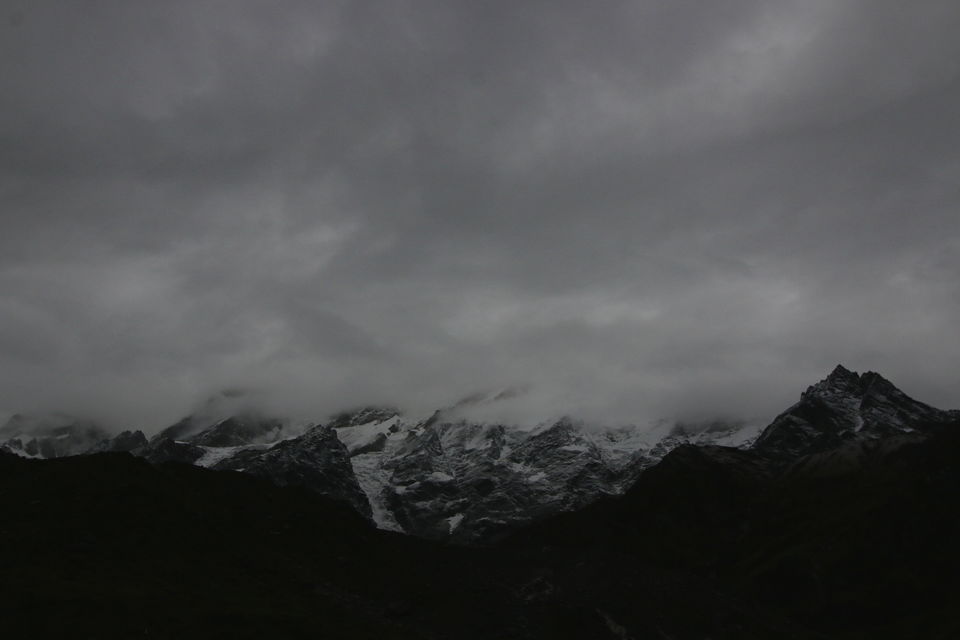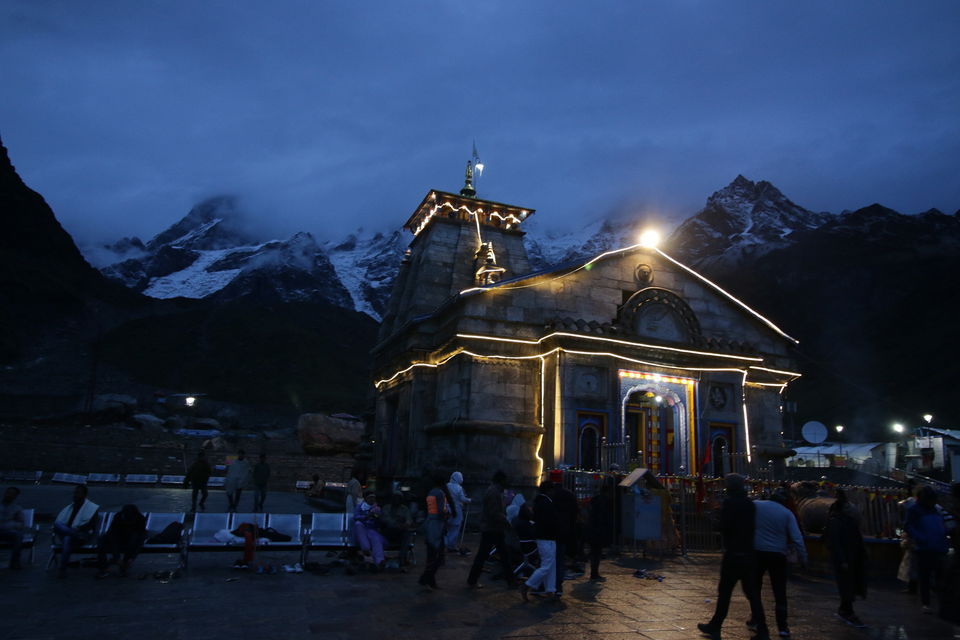 Day 10 : 29-Sep-19 Descend to Gauri Kund
Day 11 : 30-Sep-19 Visit to Trigunarayan Temple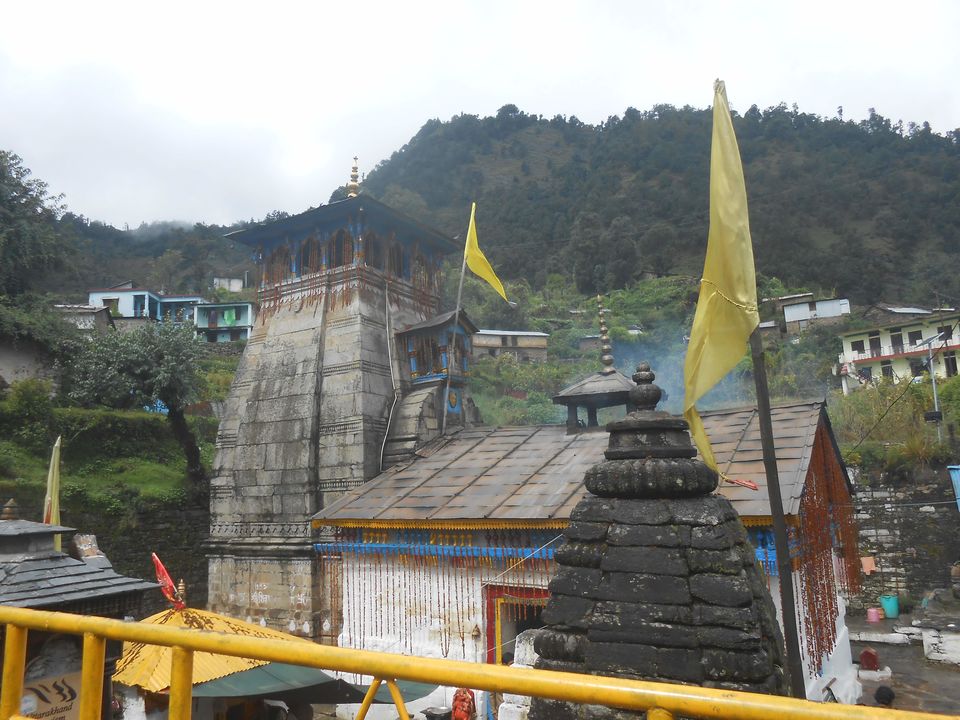 Day 12 : 1-Oct-19 Sitapur to Rishikesh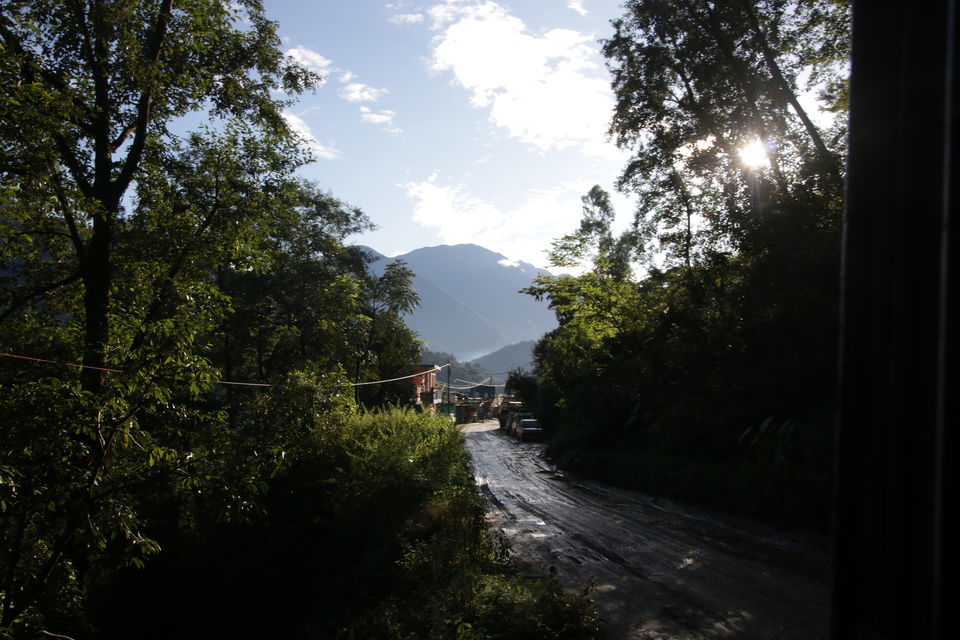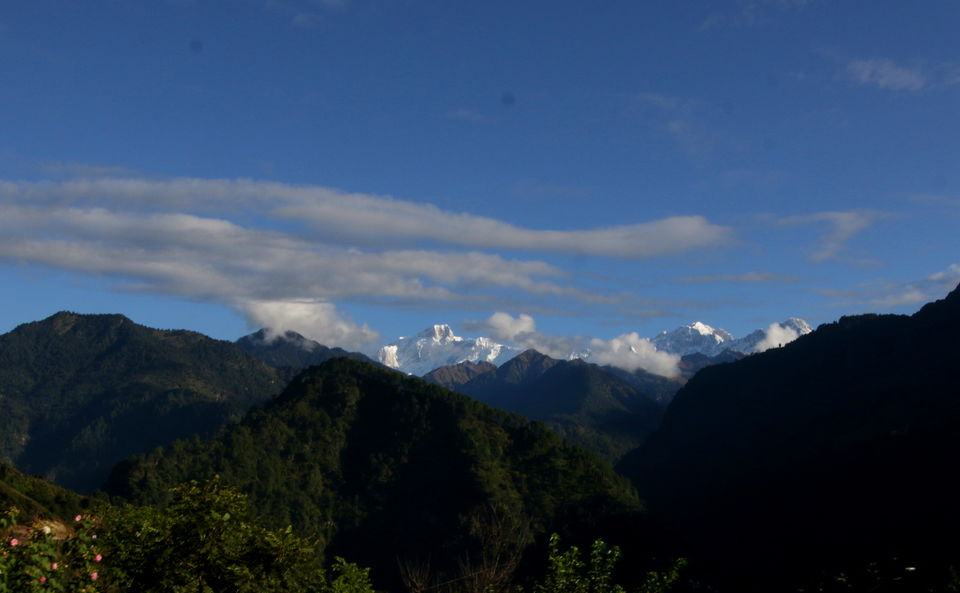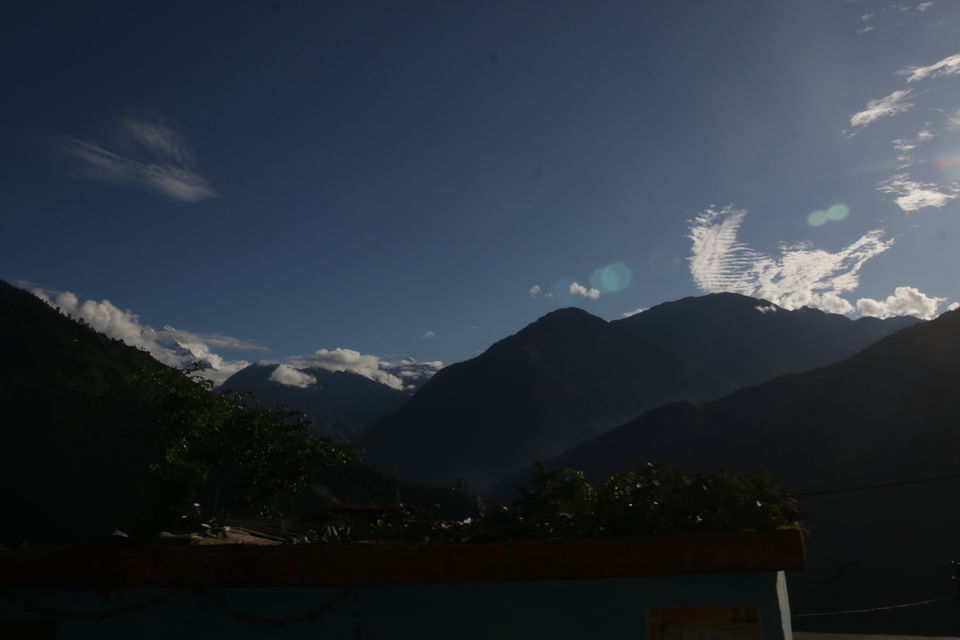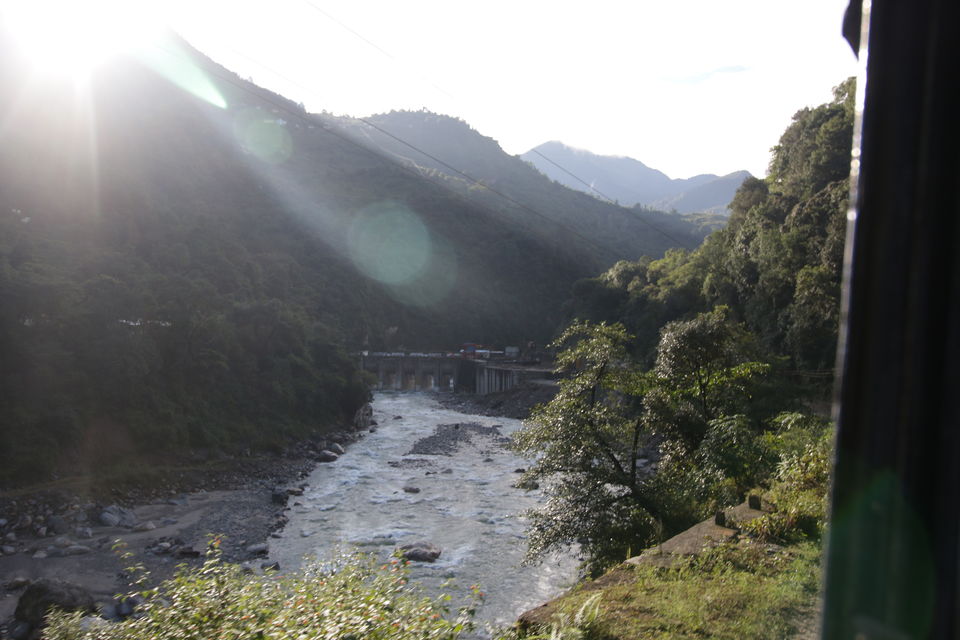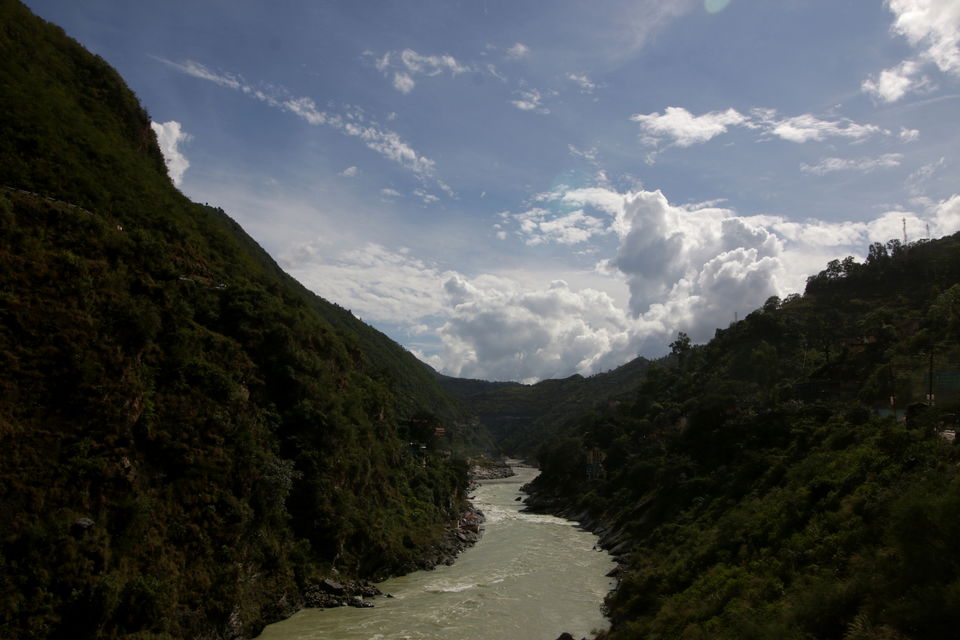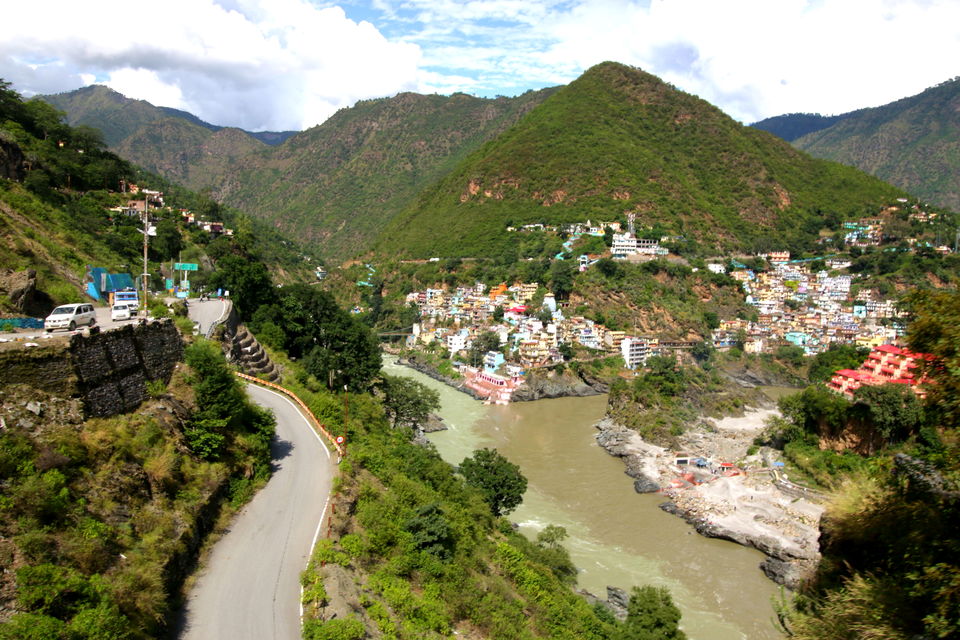 Day 13 : 2-Oct-19 Visit to Triveni Ghat, Rishikesh and then Delhi