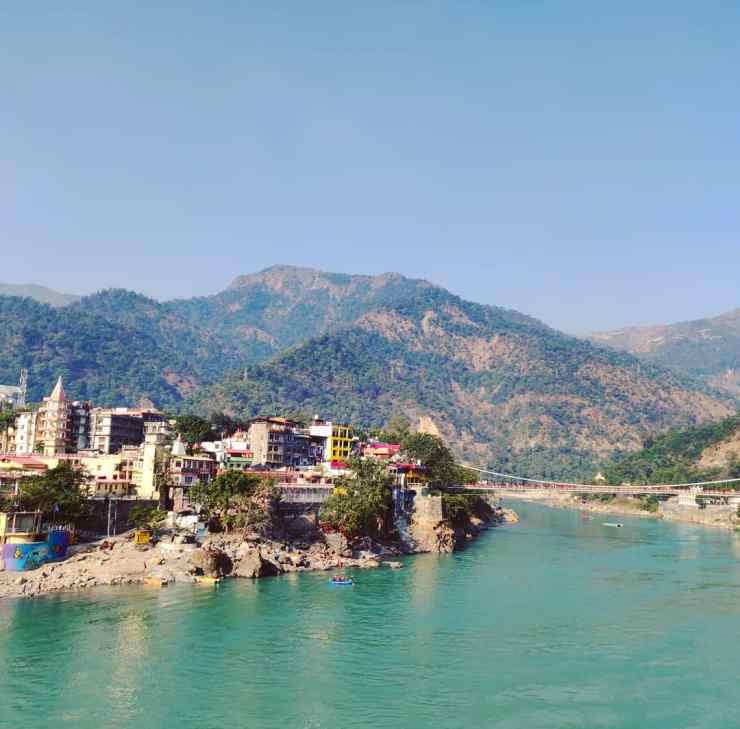 Rishikesh, a city in India's Uttarakhand, located at the foothill of Himalayas is famous today as the Yoga Capital of the world. Ever since the famous band the Beatles dropped in to visit the ashram of Maharishi Mahesh Yogi in the late sixties, Rishikesh has garnered a lot of attention from the west and has become a famous destination for spiritual seekers as well as backpackers.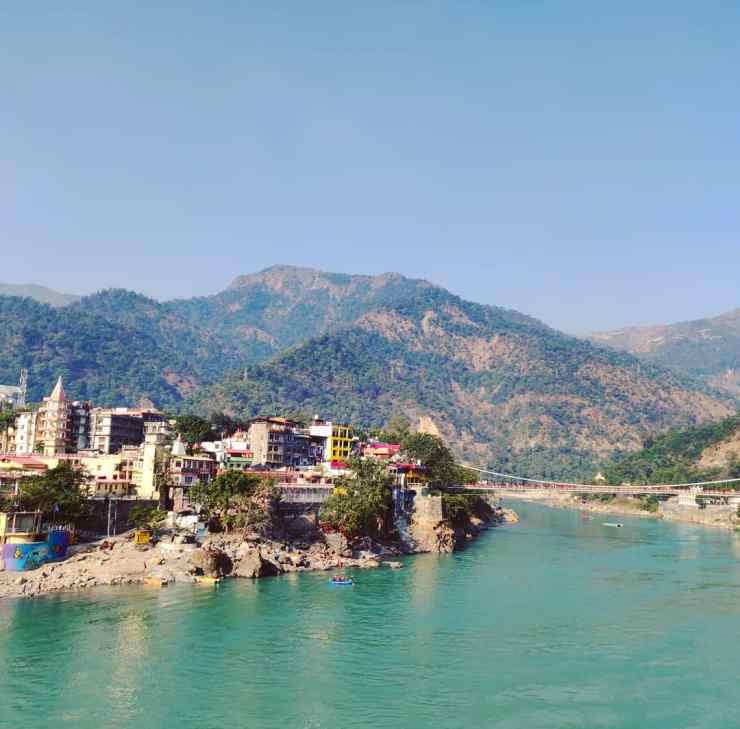 How to reach
The closest Airport to Rishikesh is the Dehradun Airport from where it can take 30-45 mins to reach Rishikesh. By Train, the nearest railway station is Haridwar from where it also takes 45 mins to an hour. Rishikesh is also easily accessible by road, with Delhi being a 5-6 hour drive and you'll also find many buses plying from there.
Best Time To Visit
The weather in Rishikesh is pleasant throughout due to its location at foothills of Himalayas and hence can be visited all year longThough the experience in every season varies vastly.
Summers (March - June,September-October)
Best time to explore the different adventure sport options that Rishikesh offers. Or you can just enjoy swimming in Ganges on the hidden nearby riverbeds.
Monsoons (July-August)
Least favourable time to come to Rishikesh due to a local festival.The place gets crowded and one may even find the roads blocked. River Rafting is also shut because of the increase in water levels.
Winters (November-February)
Best time to soak up the scenery and enjoy a laid back, relaxed vibe.
Things to Do
Cafe hopping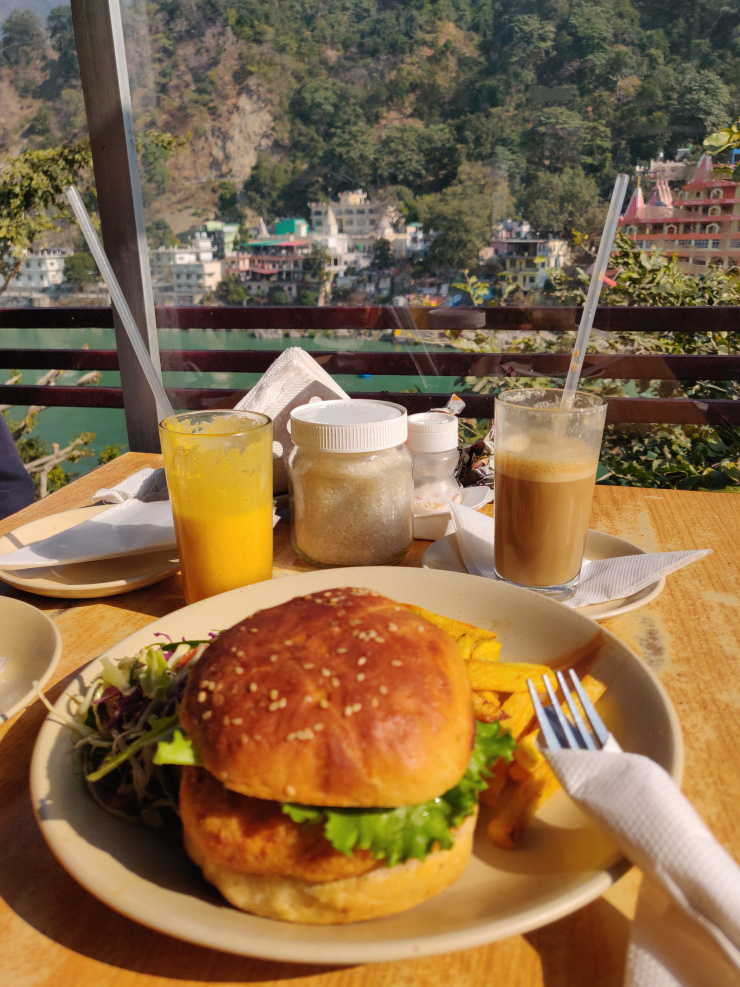 Rishikesh has become a Foodies paradise with a wide variety of cafes, so you can hop around to several different ones and sample the varying drinks and food while enjoying the scenic views of the Ganges P.S - Rishikesh being a holy city is vegetarian by law and even alcohol is illegal here.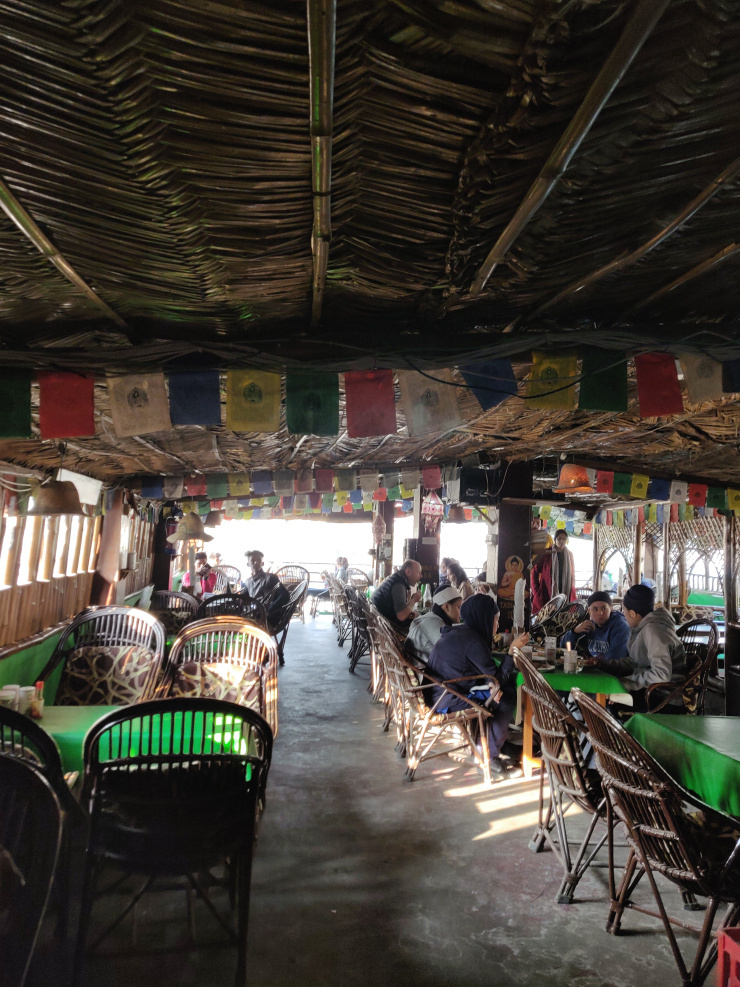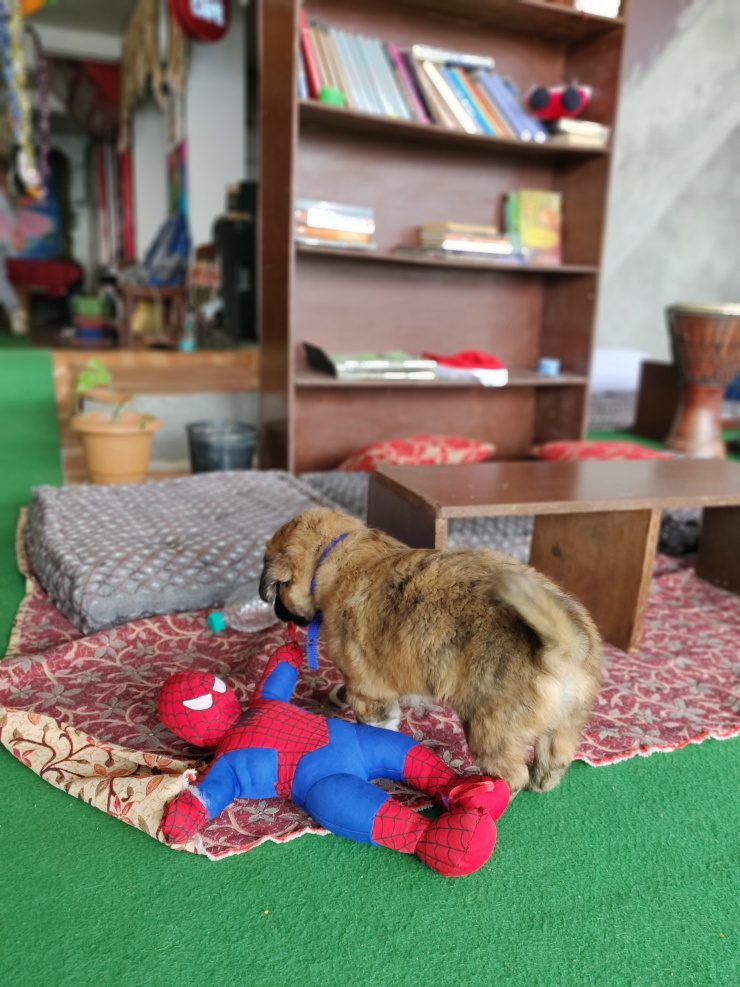 Beatles Ashram
Maharishi Mahesh Yogi's meditation centre which was visited by The Beatles band, has become a famous site today. Even though it is in ruins,it is still awe-inspiring. One can enjoy the eye catching graffiti and paintings and relive the past and the place where Beatles have spent time meditating and writing songs. P.s- The ashram shuts at 4 PM.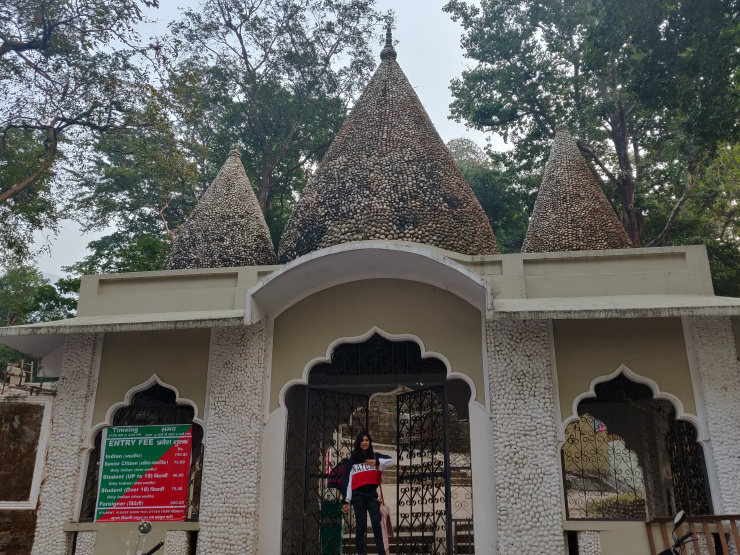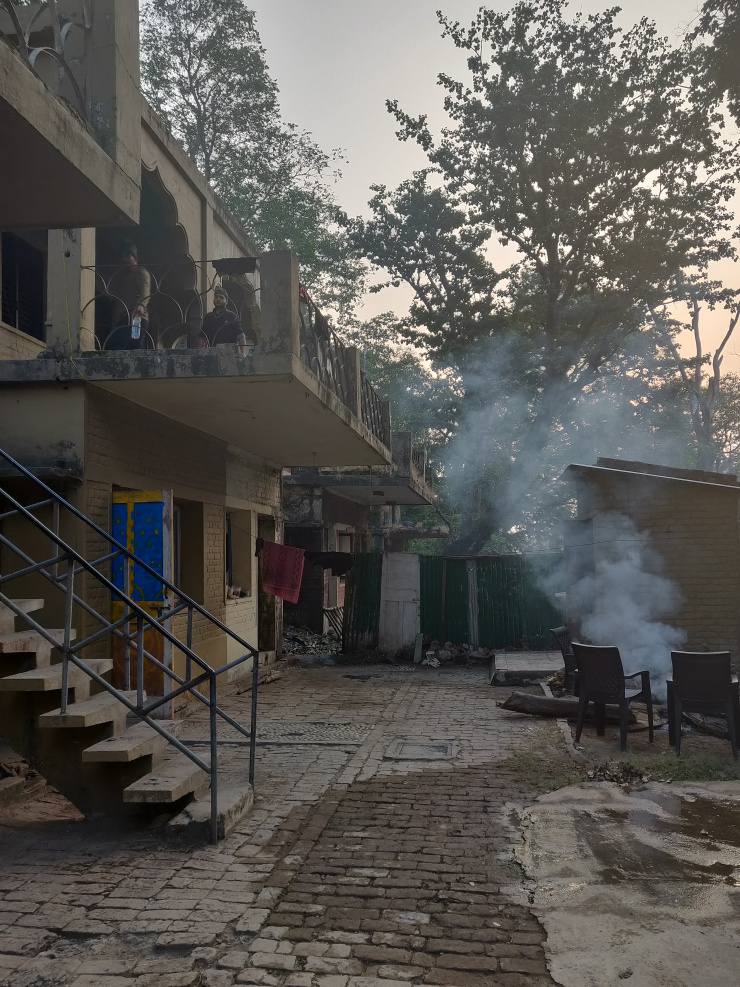 Yoga
Rishikesh is synonymous with Yoga. You will find numerous ashrams, centres and even hostels offering yoga sessions. Meditation is also an option if you aren't keen on practicing yoga.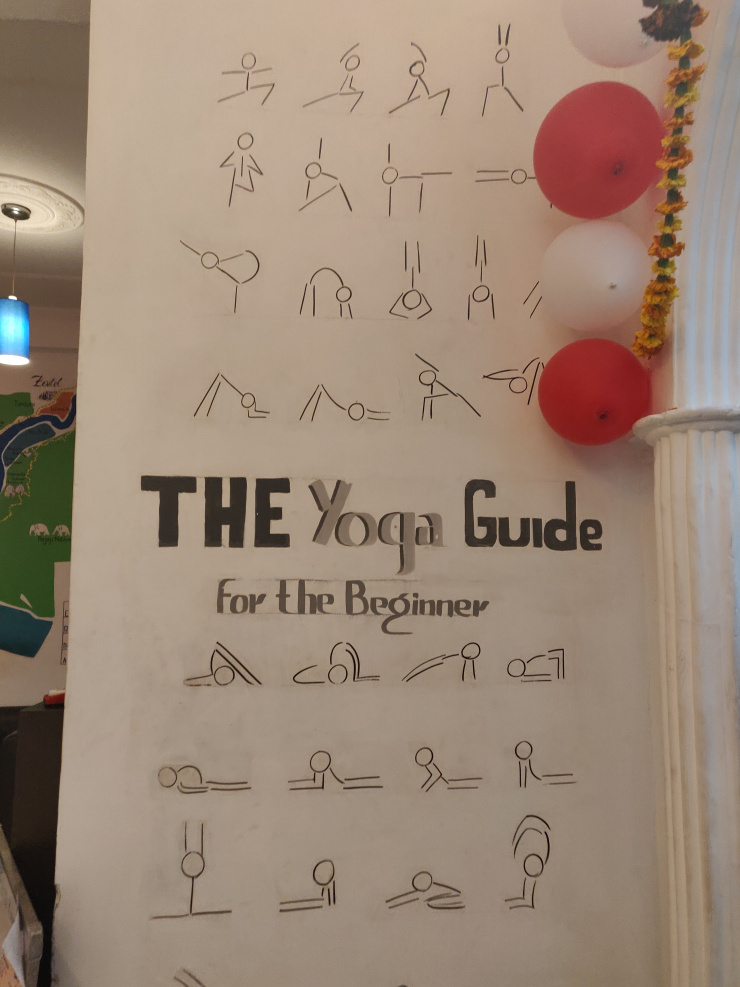 Adventure sports
Rishikesh happens to be the adventure capital of India. Jumpin Heights which features India's highest bungy and a couple other adventure sports, white river Rafting (open in winters as well) are all options of adventures sports to choose from. Rishikesh is also a starting point for many treks of all seasons P.s - Jumpin Heights in shut on Tuesday
Prayer at Triveni Ghat
Rishikesh is also a Hindu Pilgrimage town and the strong spiritual vibe can be felt while walking on the streets or just by breathing in the city. Ganga Aarti also known as Maha Aarti (prayer) is a ritual conducted from 6:00 PM to 7:00 PM every day. The Maha Aarti is performed by chanting bhajans in praise of the river Ganga. After the prayer,the entire river is dotted with little burning flames of the diyas (lamps) on leaves and the beauty of yellow flames in the dark water under the twinkling night sky is a sight to behold.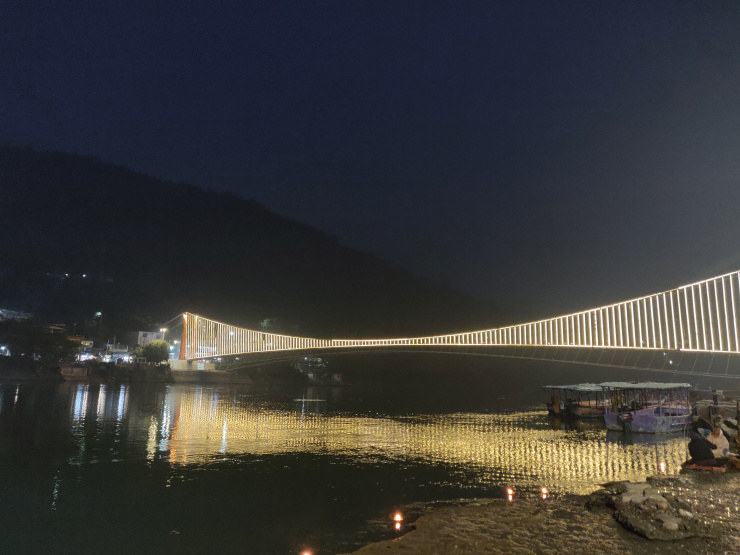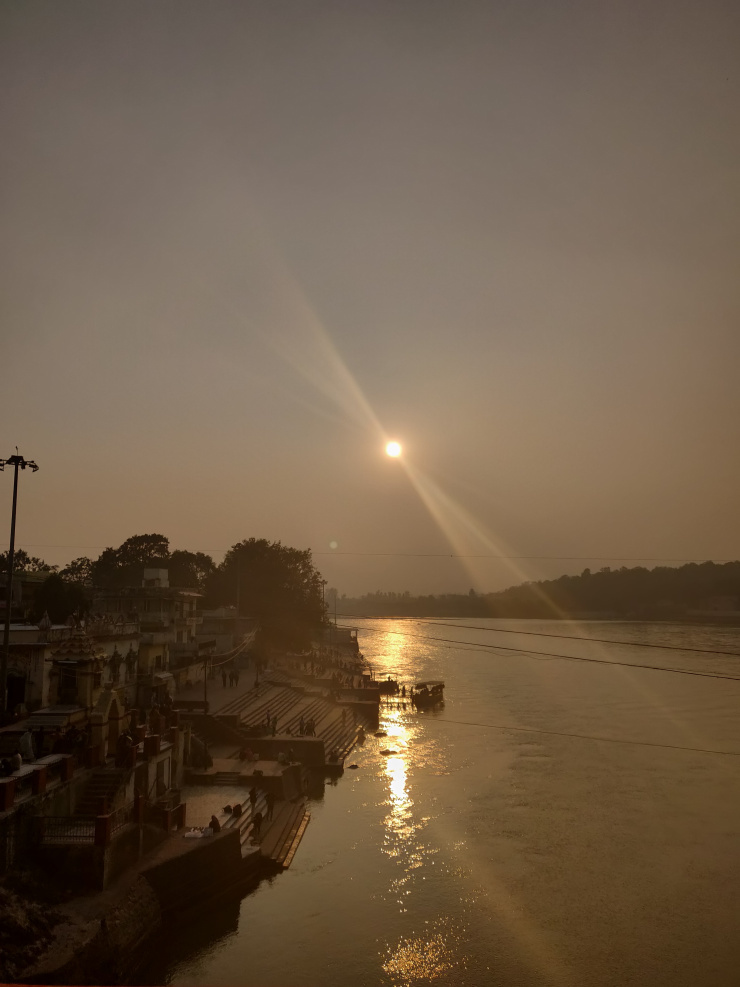 Other things to see
1. Laxman Jhoola 2. Ram Jhoola - walk on them to see the stunning view of the ghats below. 3. Rajaji National Park
Rishikesh becomes the perfect place to rejuvenate whether you're looking for a break from your hectic routine or just coming back from a trek!