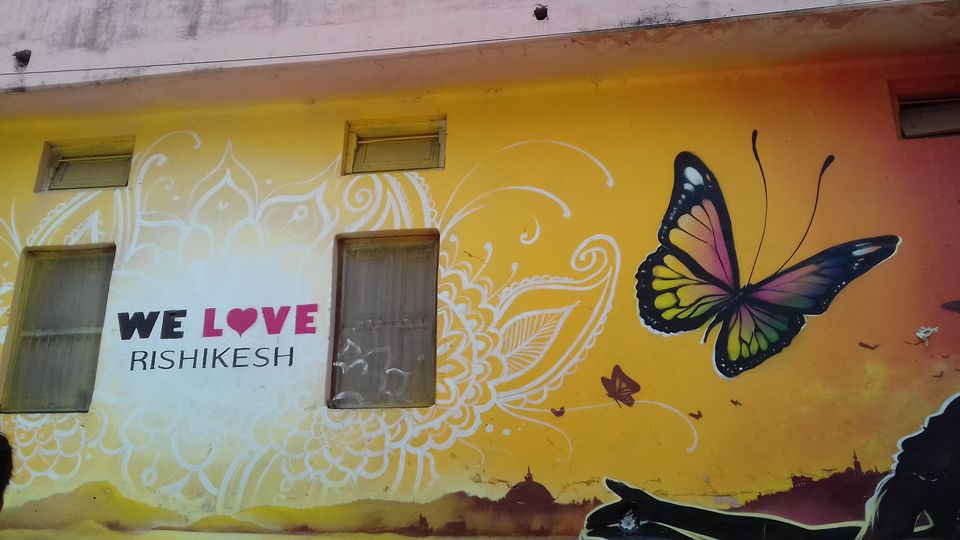 GATEWAY TO THE GANGES OR TO THE GARHWAL HIMALAYA
After marriage Rishikesh was my first solo trip. My husband was travelling to abroad so I thought to take mini vacation. And what is better than traveling to Rishikesh-India's Yoga capital. In my office I get two week offs so I tried to utilize my offs. I was traveling from Delhi. I booked my bus tickets from Red Bus. My bus stand was Kashmere Gate. On Friday night i boded the bus for a new experience. It was an overnight journey and believe me I was awake all night because of excitement. Beside me a girl was sitting who was also going to Rishikesh for first time. So this first time connection was instant and we both just started talking.
As night was passing, our talk was getting more serious. And i don't remember when sun came out. Before Rishikesh, Haridwar comes and that is first stop of the bus. Then directly bus stop at Rishikesh bus stand. I reached around 7 o'clock and then took a auto and headed straight for my hotel. I had already booked my hotel but in case you missed it then don't worry, there are many hotels and lodges available at cheap rate. But auto doesn't take you inside the city. They stop outside and from there you need to cross Ram Jhula which is cemented. As you walk on the bridge, river Ganga gushes below with full force and you are surrounded by beautiful Himalayas. Let the cool breeze brush past your face. The bride is around 6 km northwards of the holy town. The bridge is also slightly bigger in length than Laxman Jhula. The total length of the bridge is 450 feet.
After reaching my hotel, I took good bath and went off to sleep which will refresh me for the rest of the day. Rishikesh is a town famous tourist spot and major Hindu pilgrimage. Today the city styles itself as Yoga capital of the country. Many foreigners comes here to experience meditation and practice yoga.
After taking good sleep, I was ready to explore the city on my foot. It is said that if you want know about any place travel a lot public transport and walk as your catches many such sights which are unusual. So, my first destination was Beatles cafe. I had heard a lot about this cafe. This is popular as 60s/Beatles Cafe. And I was lucky this cafe was just at walking distance from my hotel. Popular among new age generation, this place will never disappoint you. Overlooking the beautiful Ganga will make you fall in love with this cafe. What a sight!!
This cafe is dedicated to the Beatles, an English rock band. From pictures of the fab four, to a huge wall panel done up with vinyl records, this place spells old world charm like no other cafe in Rishikesh. Location: Paidal Marg, Tapovan, Hanuman Mandir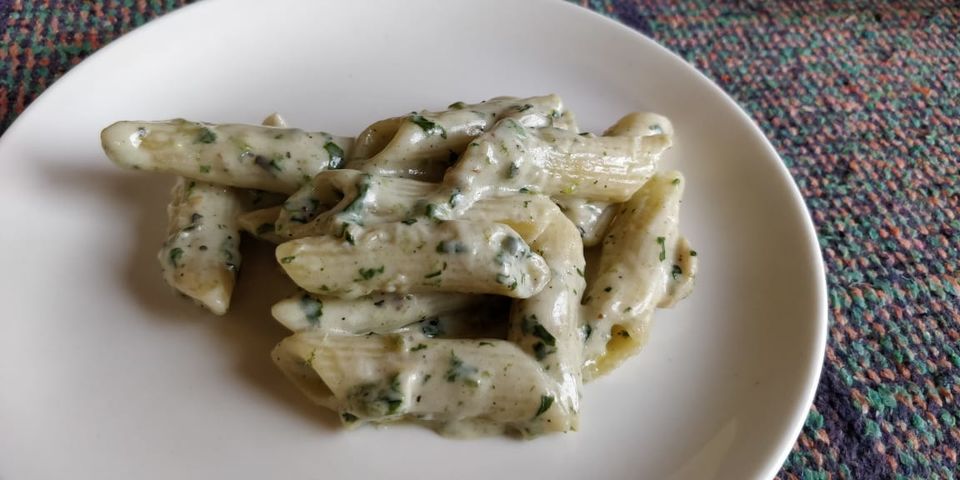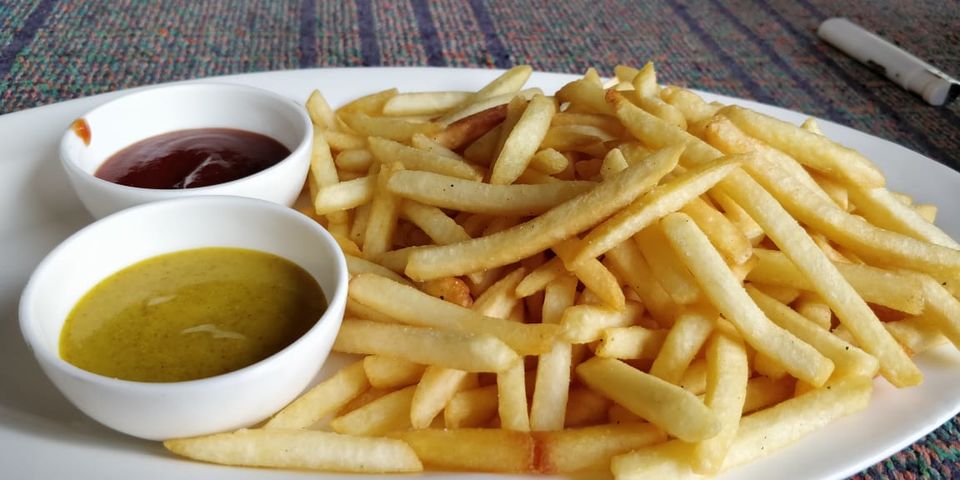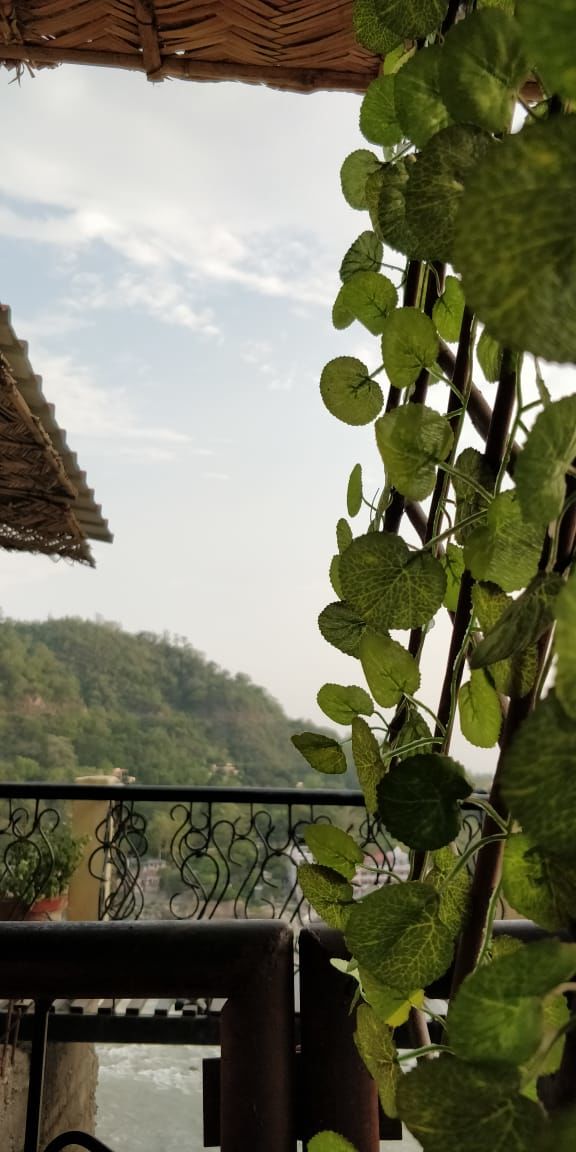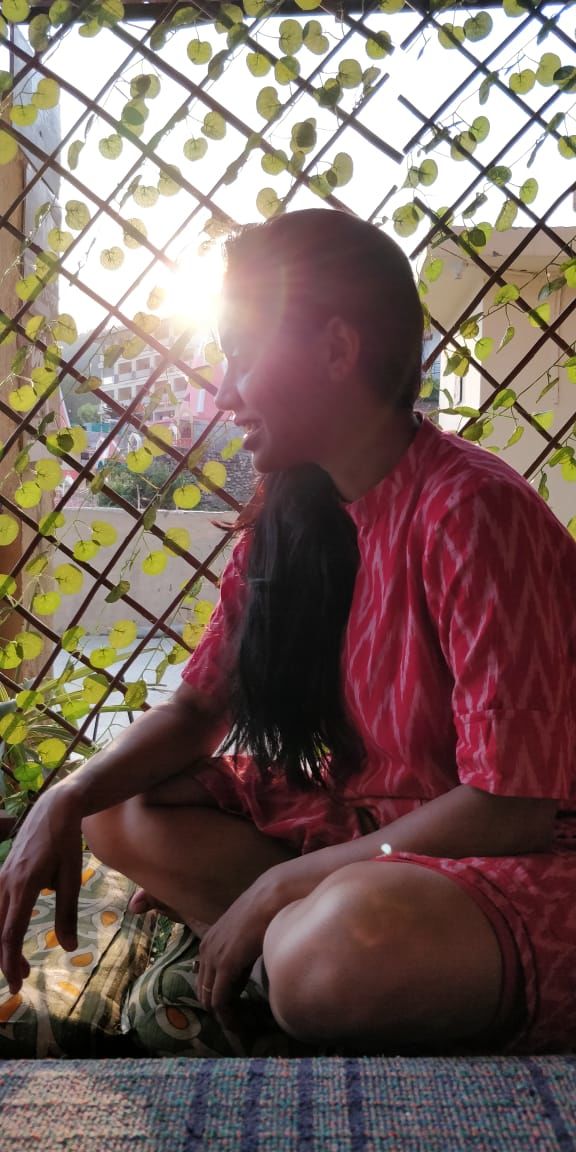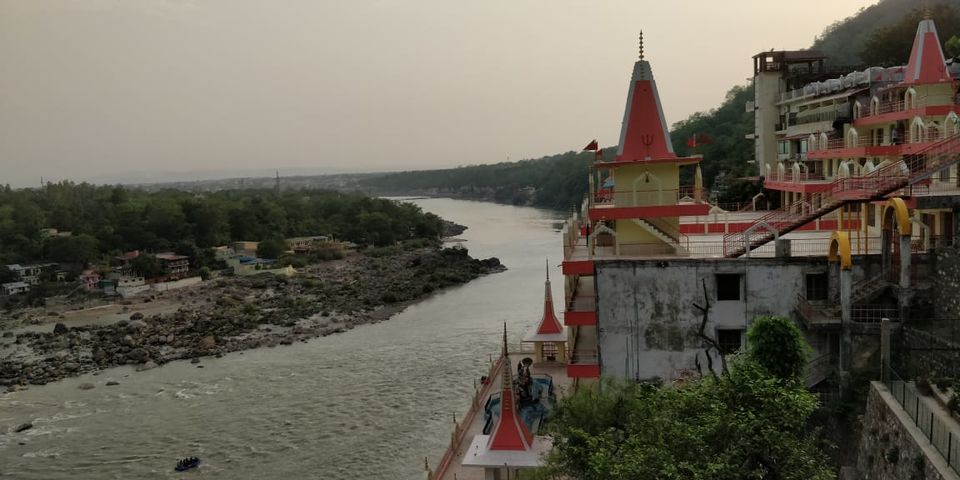 Fueling myself I headed for another destination which is Neer Garh Waterfall near to Rishikesh. As I was had less time to explore the place, I was in bit hurry to see everything which was possible in this time period. I booked a cab for Rs 600 but if you want you can trek also. At a distance of 9 km from Rishikesh Railway Station and 5 km from Lakshman Jhula, Neer Garh Waterfall is a natural water fall situated on Rishikesh - Badrinath Highway. The water flowing from natural rocky cliffs tempts the holidaymakers to take a cool dip in the narrow stream. The trekking to the waterfall is an adventurous activity as it involves walking through the jungle on narrow trails. This is a beautiful waterfall and is extremely refreshing to stand near the waterfall. This is a two tier waterfall with two bathing pools. Visitors can take bath in a small pool. Butterflies of different species are seen fluttering around the wild flowers, adding beauty to this wonderful spot. Water, soft drinks, noodles and tea are available here in small shops.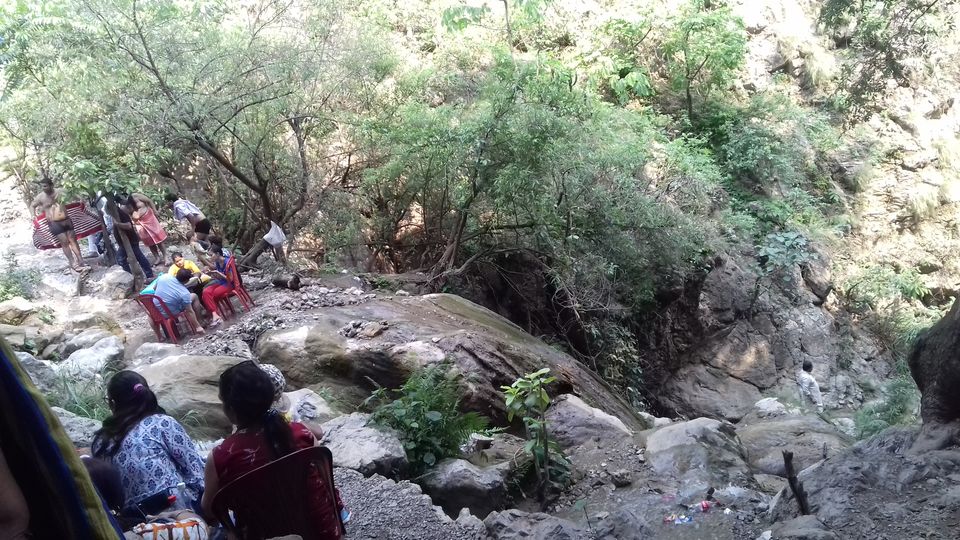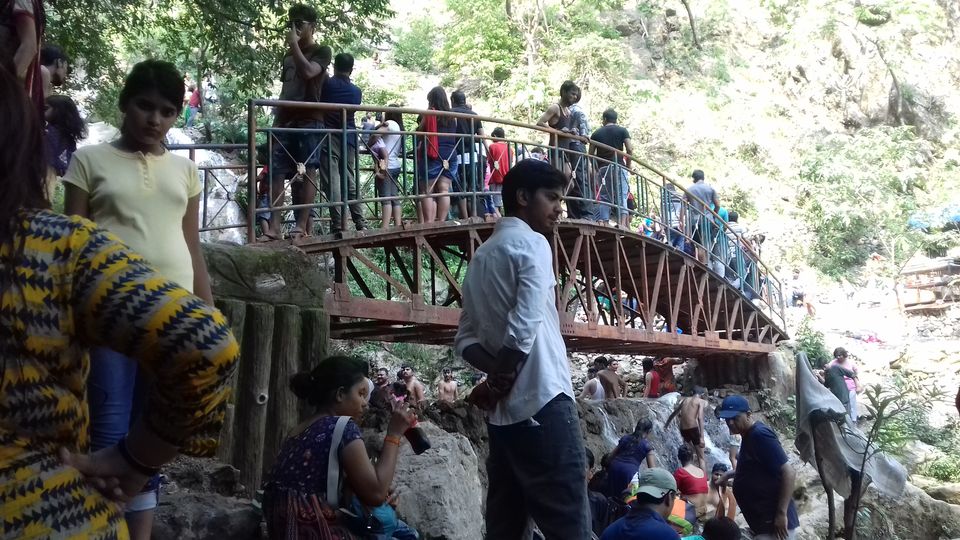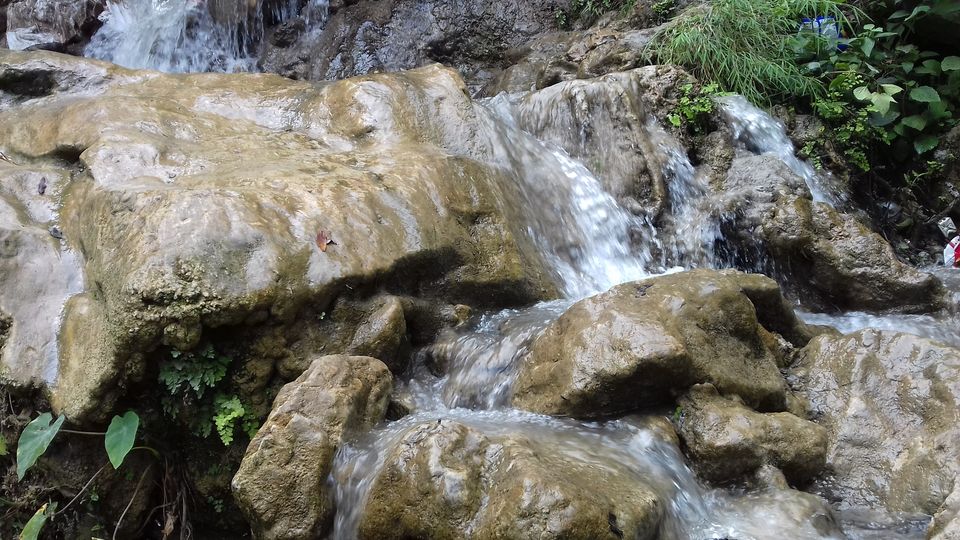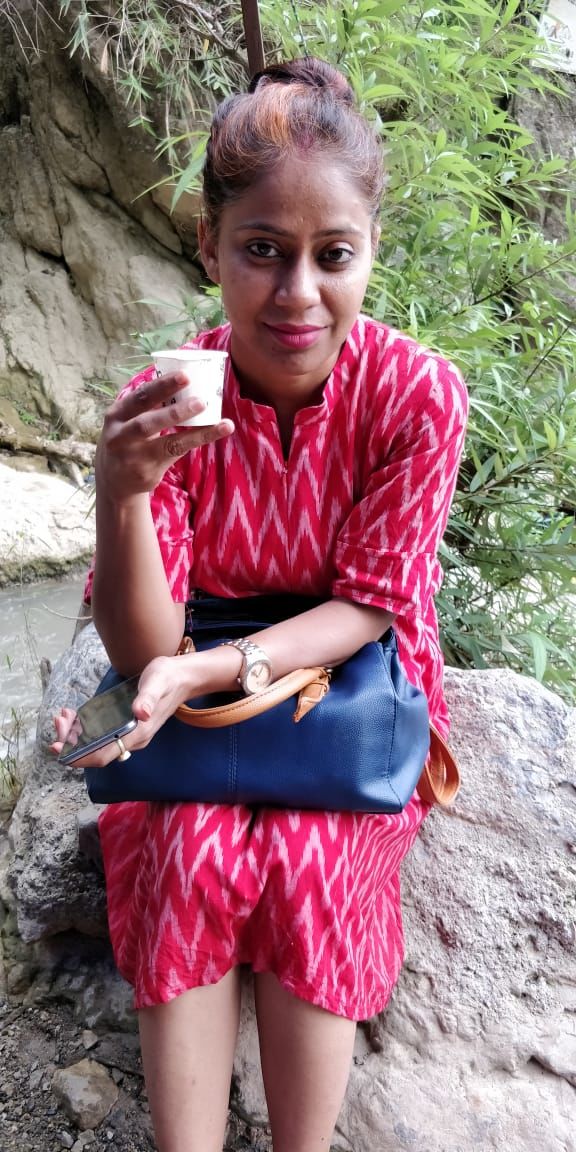 Trekking: The trek route to the Neer Garh waterfall starts 3 km away from Lakshman Jhula on the Badrinath Highway.
Let me tell you one thing, in Rishikesh there are beaches also. The banks of river ganga has been converted into beaches so that people can enjoy other water sport activity like river rafting. White river rafting is most popular sport activity and maximum people from nearby places come to enjoy this. But my bad luck the day i reached Rishikesh, the supreme court had banned rafting. Rafting is a major source of income for local people here.
While returning from waterfall, i stopped at the local market to explore local things. Hustling and bustling of the market was making it lively. I even had tried street food like golgappas, chats, bhelpuri. Then it was evening aarti time. So I took my evening tea and headed towards the ganga ghat. kehte hai
mukti ka dwar hai, hamesha khula rehta hai ,
Kashi gawah hai ki yahan satay tula hai
Sitting on the Ganga bank and watching people taking bath in the river, some busy in praying to sun god was a different experience. I was bit early for the evening aarti as local especially women were still setting up their shop of flowers, diyas, oil things used for the pooja. One thing which caught my sight was the message written on the walls of the bank. But hardly any people coming there paid any attention.

Watching and being part of evening aarti was altogether amazing experience. It can give you goosebumps and people chanting bhajan, aarti was a religious experience. I did'nt had much time to explore city more but surely I will return back to this city as many things are still left to be explored.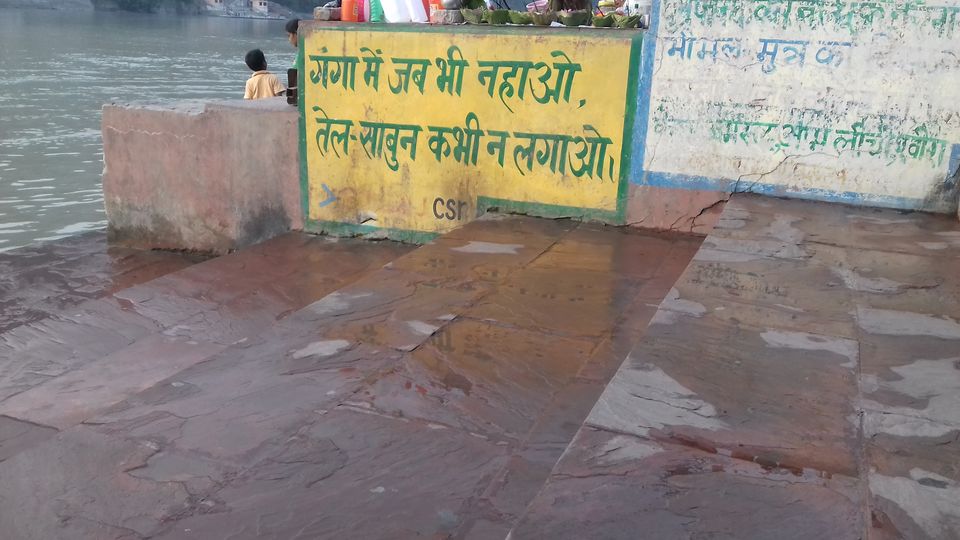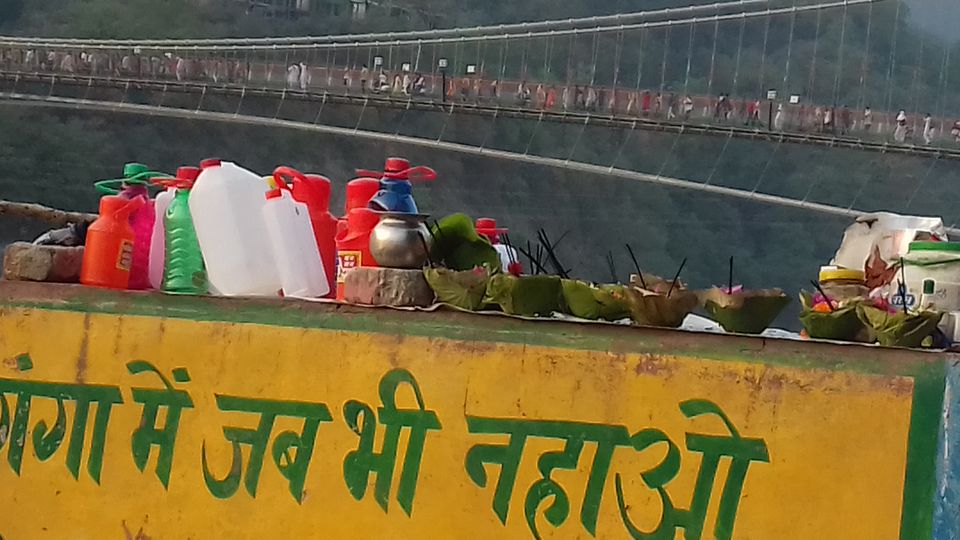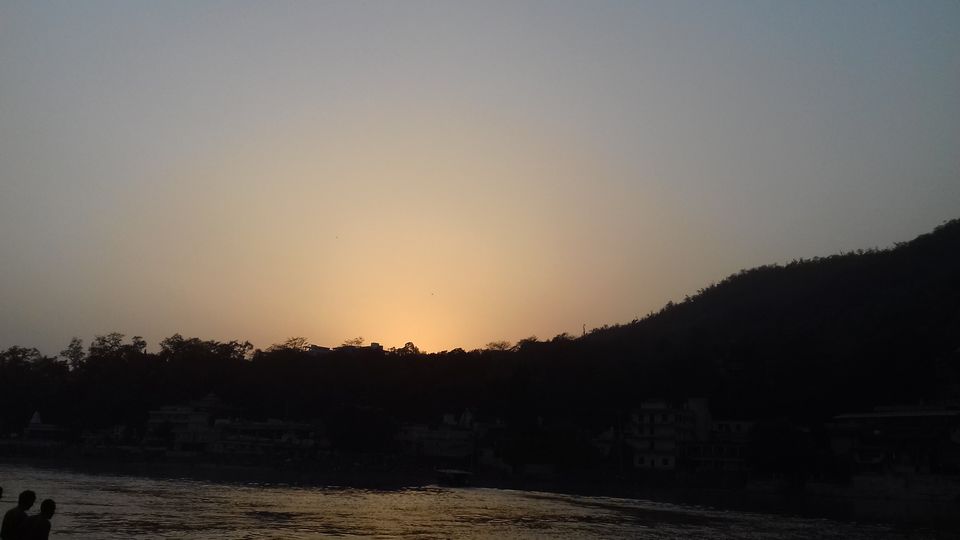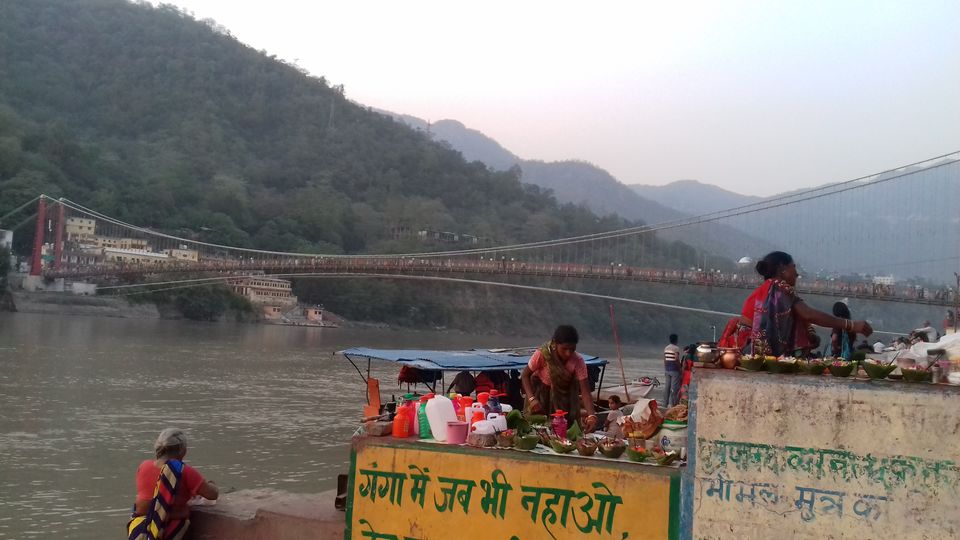 When here do visit Beatles Asharam-The Beatles were one of the most popular music bands in 1960's. The band visited Rishikesh in 1968 for meditation. After this visit Rishikesh suddenly came in limelight through out the world. Beatles came here to learn transcendental meditation at Maharishi Mahesh Yogi's Ashram.
The Beatles first met Maharishi Mahesh Yogi in London (1967). Later they also attended seminar of Maharishi Mahesh Yogi at Wales. The Beatles were attracted to his meditation and teachings. Maharishi Mahesh Yogi invited them to his ashram in Rishikesh for advance learning. In February, 1968 Beatles came here at the ashram along with their family.
According to many people this whole time of the group at Rishikesh Ashram was their most productive time period. Later Beatles accepted Maharishi Mahesh Yogi as their Guru and became their disciples. Even George Harrison also arranged music concert for benefit of Natural law party which was associated with Maharishi Mahesh Yogi.
After The Beatles visit to Rishikesh, the city came into limelight and became a popular destination among the international tourists. Not only had that but their visit also changed opinion of the western world about Indian spirituality. Yoga and meditation become new trend and Rishikesh become hub for the yoga and meditation internationally. Maharishi Mahesh Yogi Ashram is now also known as The Beatles Ashram.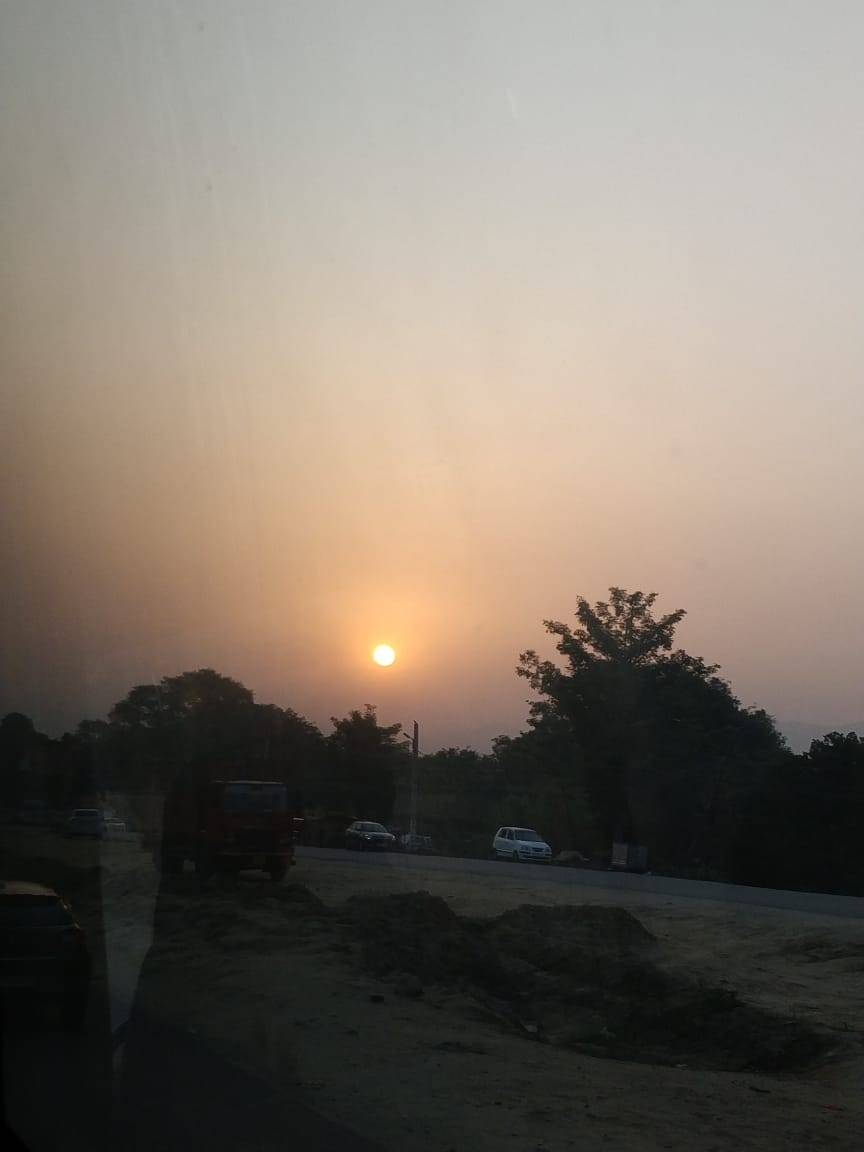 And now i bid adieu to this religious city with a promise that i will soon come back to explore the left parts.
Thanks for welcoming Uttarakhand for this small time.
If you're looking for someone to work on interesting assignment(s)-writing, photo stories, to-do guides, interviews, destination reviews, please send me an email- at akritimj@gmail.com and we can take it from there!! View all posts by akritianandblog and http://wandersdiary.blogspot.com
Published