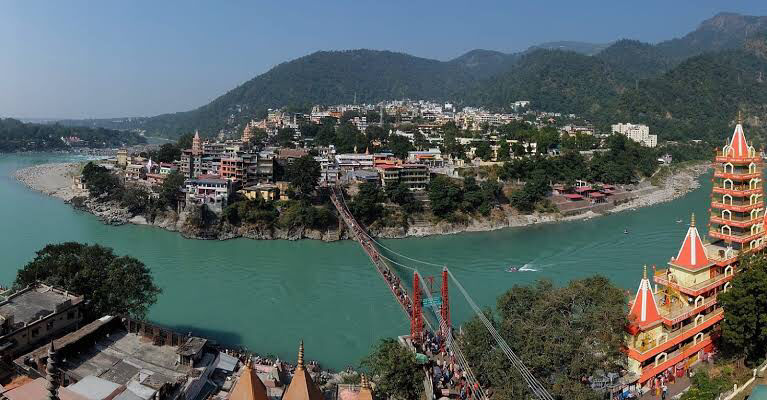 Every person has a different taste of travelling. Someone loves adventure during travel, Someone loves luxury travelling, while there are people who just want peace and solace and some other looking for a spiritual haven. No matter what type of traveller Rishikesh will just fit into your wishlist.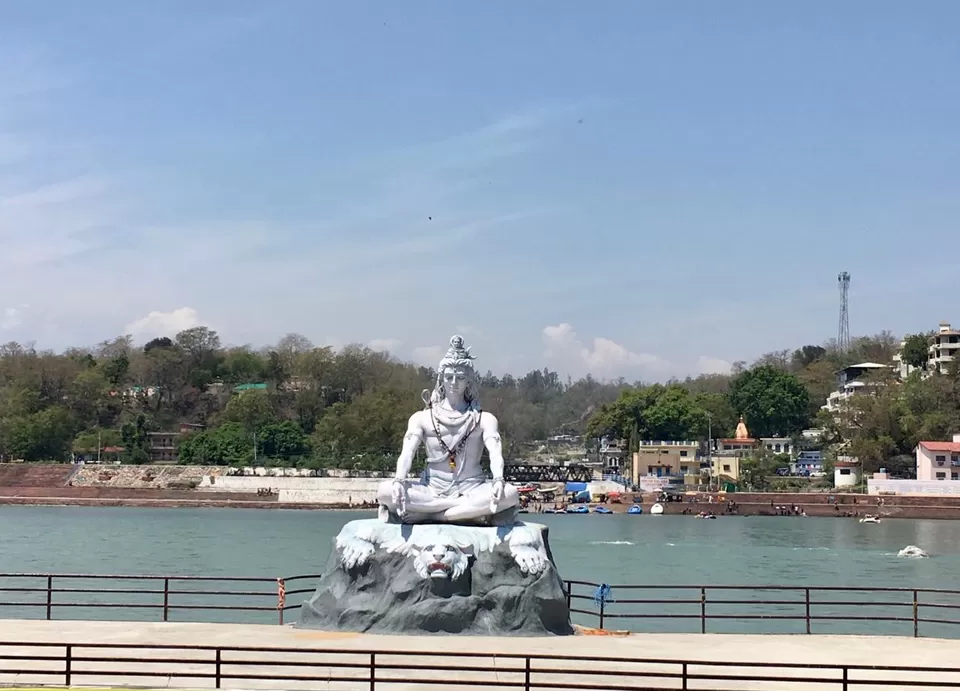 Each one of us has heard about Rishikesh as the holy city of Hinduism, yoga capital of the world or for the sacred Ganges. Located on the foothills of the mighty Himalayas, this quaint city popular among travellers around the globe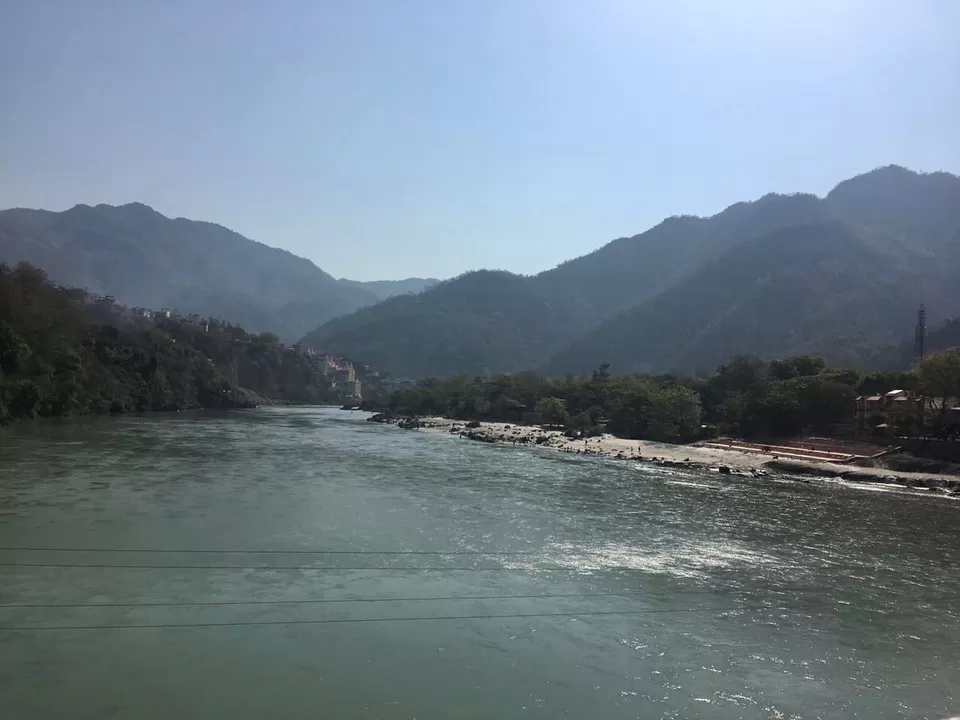 How to reach: Rishikesh is just 250km away from Delhi and well connected .
Nearest airport:Jolly Grant airport, Dehradun. approx 21km from Rishikesh.
Nearest Railway station: Haridwar,approx 21km from Rishikesh. It is directly connected to all prominent cities of India.
Direct state roadways buses are available from Delhi. One can also reach by own vehicle in 6-7 hrs from Delhi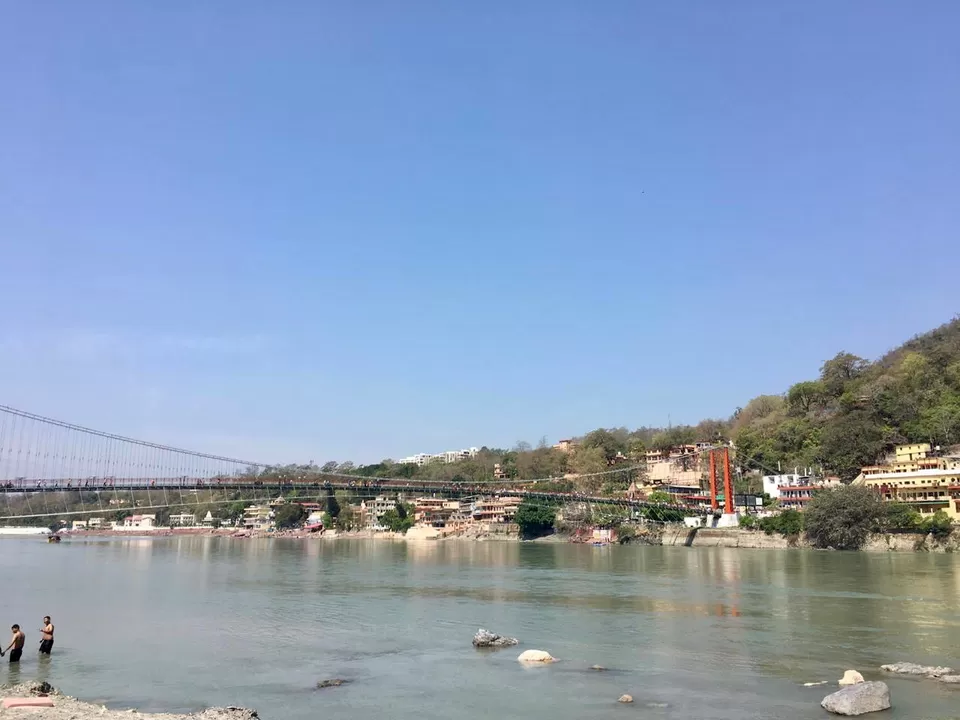 My itinerary:
We did a road trip to Rishikesh from Delhi. Since it was weekend trip, we started from Delhi on Saturday early morning 5:00 AM. Beating all the road traffic we reached Rishikesh at approx 10:30 AM. We checked into our hostel and after getting freshen up, we were all set to explore the holy town.
Since our hostel was near to Laxman Jhula so we directly headed towards it. Laxman Jhula is a suspension bridge connecting two banks of Rishikesh and is one of the iconic landmark of city. It is mostly crowded as both pedestrian and motorbikes use the bridge at same time and one can always feels its vibration. We spent some time at one of the river view cafe at Laxman Jhula. The view of colourful rafts floating in river, watching enthusiastic people clicking pictures and touch of cool breeze from river Ganga was mesmerising.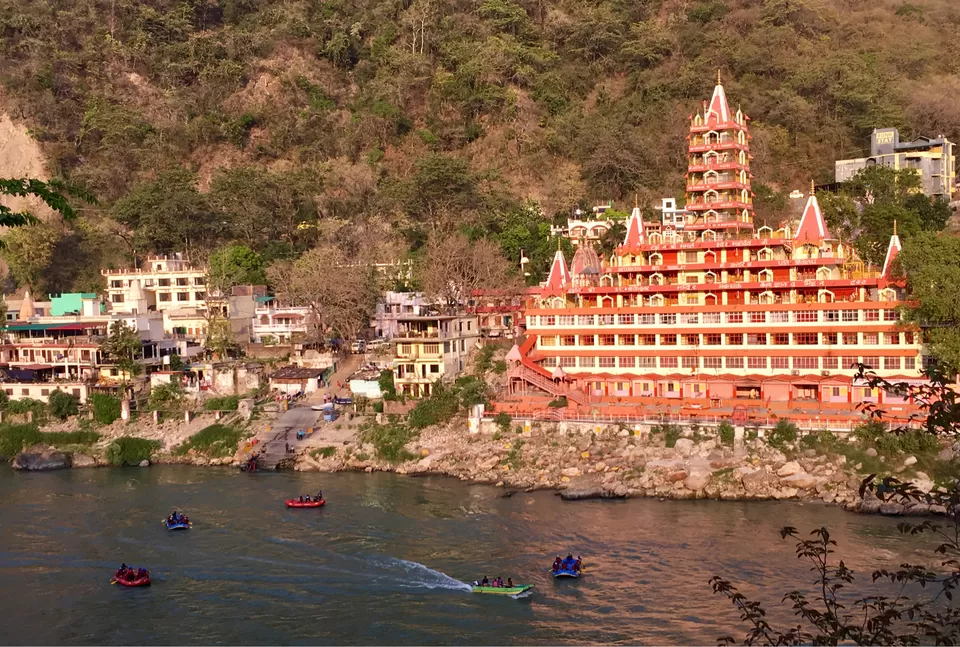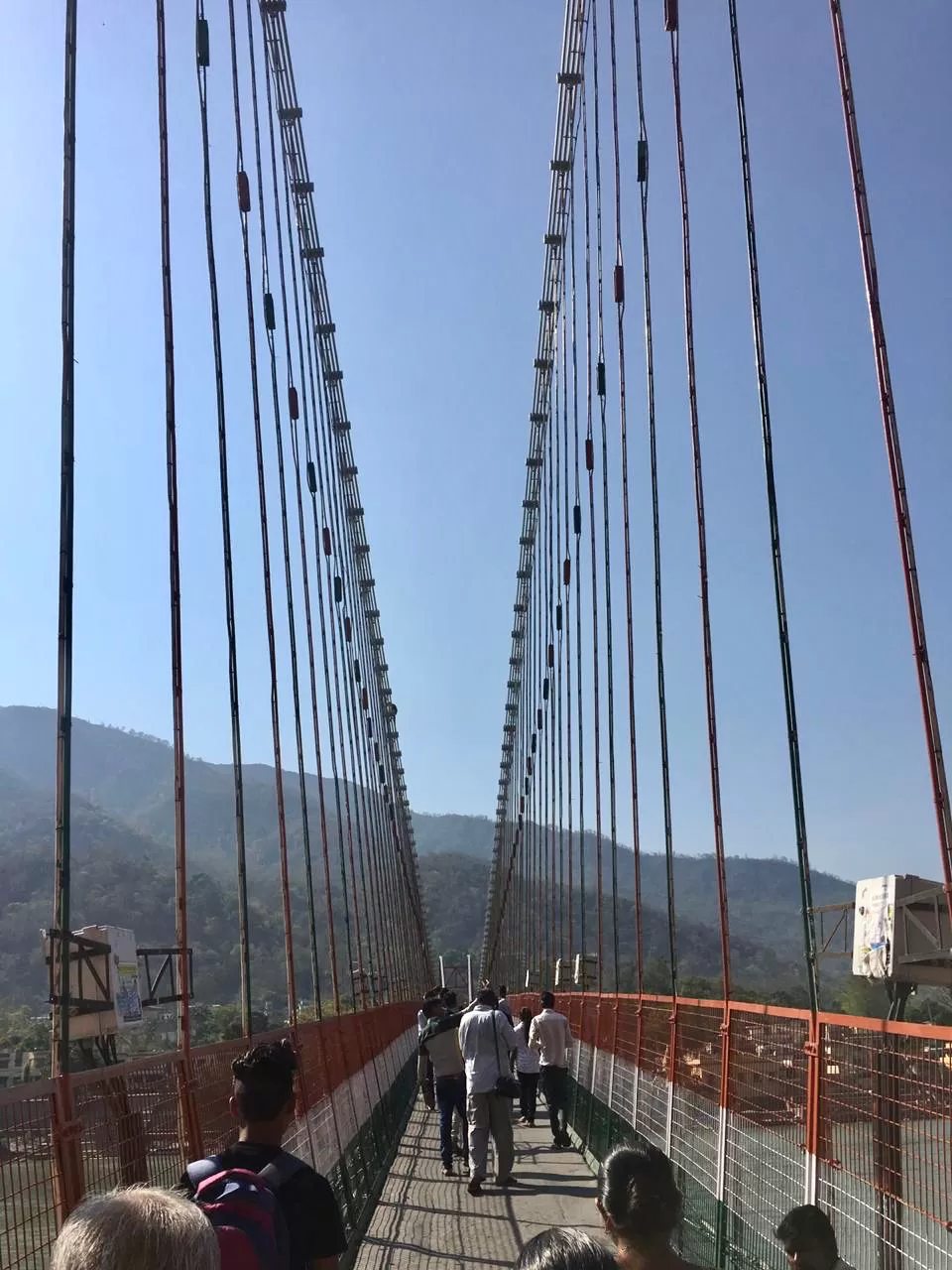 After spending sometime sipping tea overlooking the mighty Ganges, we moved further to explore the town. We didn't have any specific plan for our visit so we crossed the Laxman Jhula and moved on foot toward Ram Jhula. Ram Jhula is also a suspension bridge approx 3km downstream from Laxman jhula. Believe me there is no better way to experience the vibes and culture of a city than on foot! Your feet can take you to all those places where the any other modes of transport will fail to reach. One can explore every nook and corner of a city just by walking through lanes and by lanes , taking in its sights, vibes, character, culture and bbeauty.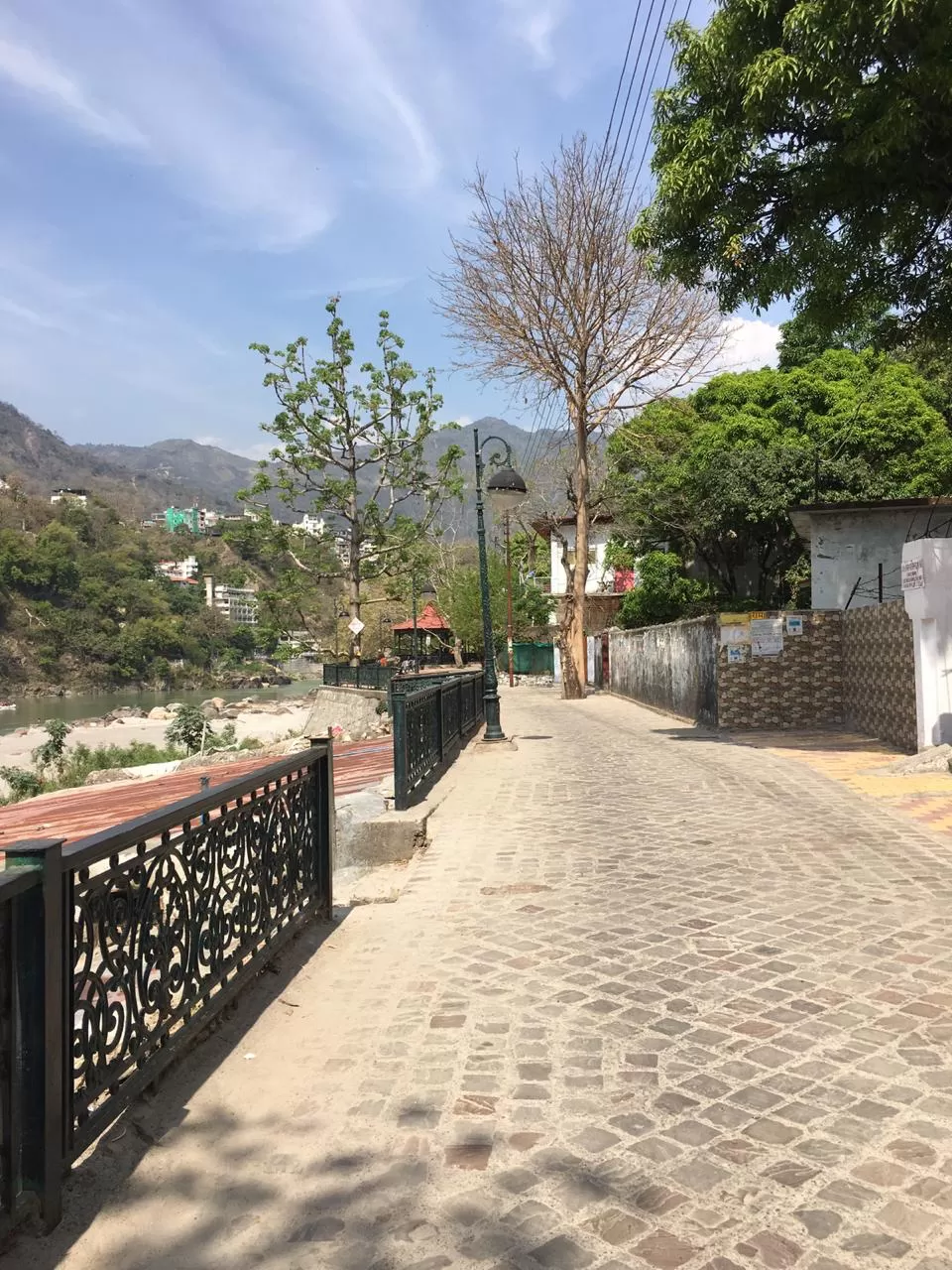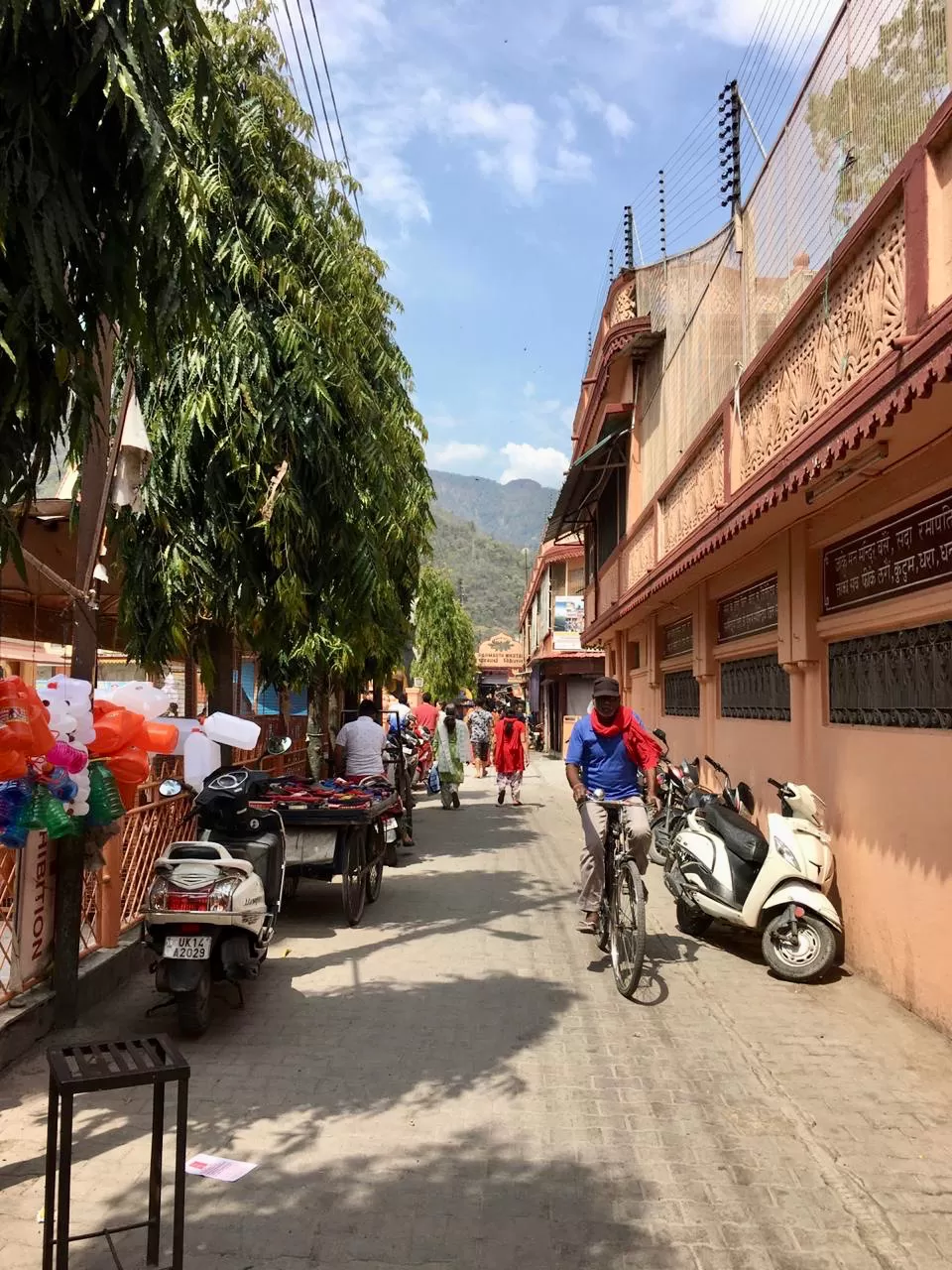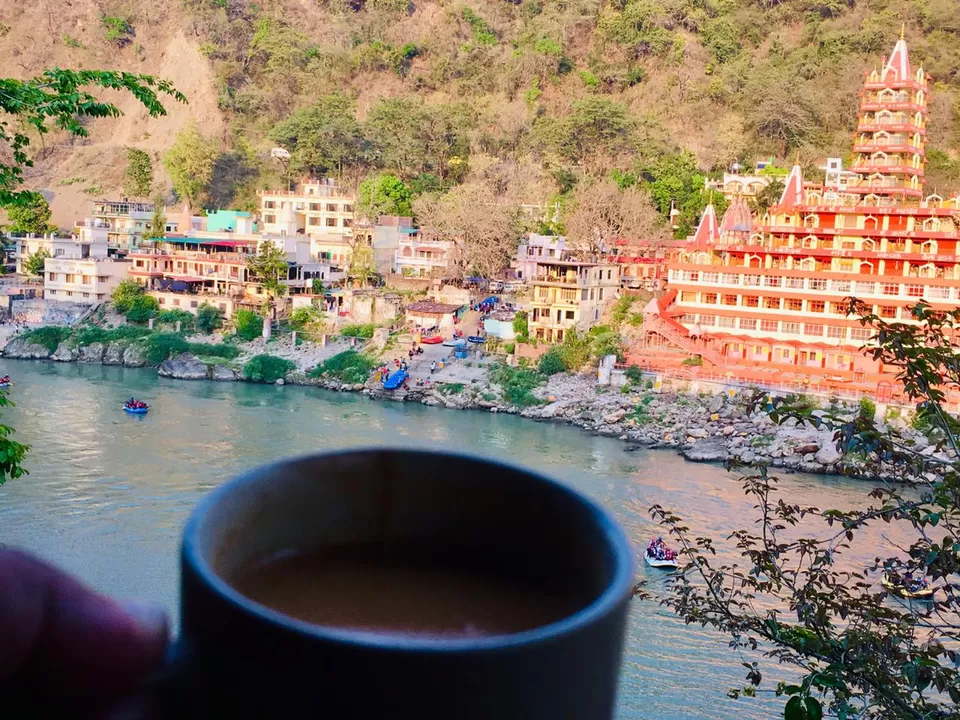 As we walked down the lanes we could find numerous laid back terrace cafes, yoga ashrams, adventure tour outlets. Another thing that attracts the traveller in Rishikesh is its beaches on the bank of river Ganga. We spent some amazing time full of peace and solace at the riverside, a touch of Icy cold water of Ganges was ultimate soothing. Sitting on the beach one can cherish the mesmerising view of the town, view of Ram and Laxman Jhula from the banks is also magnificent.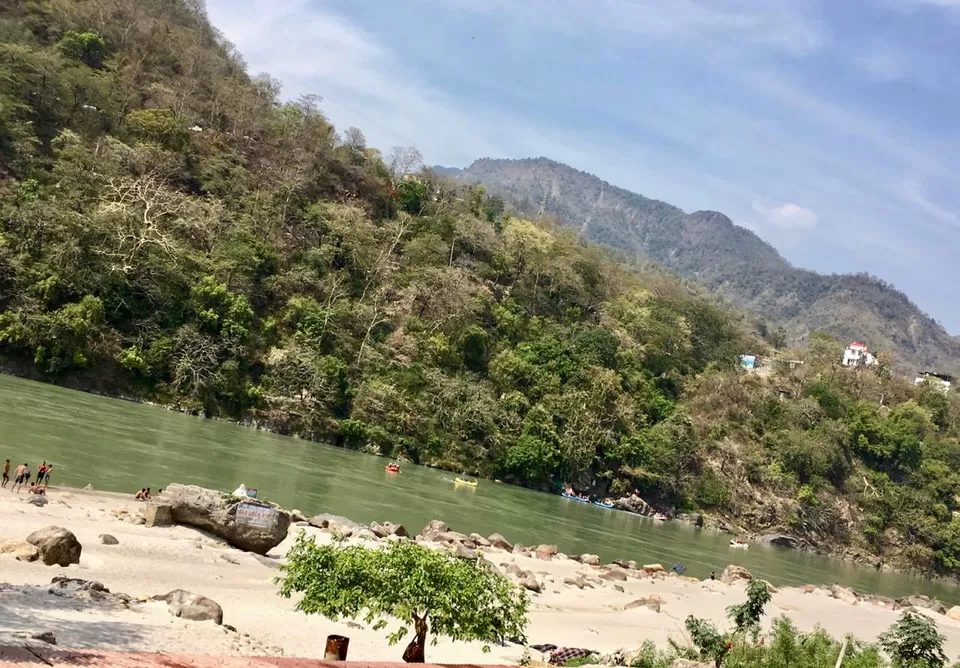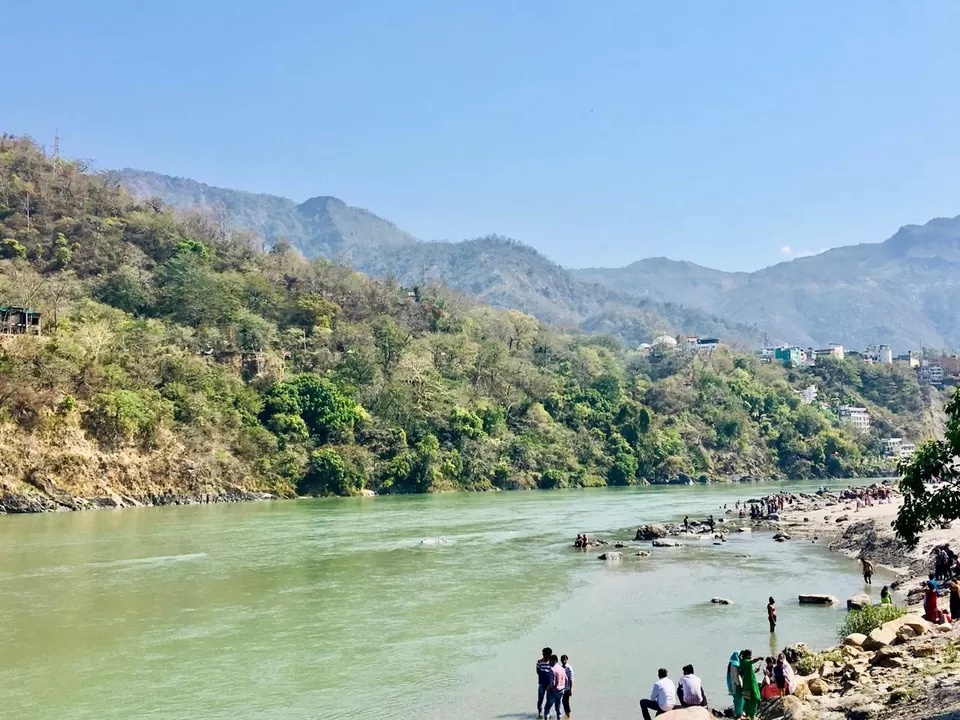 By the time it was evening and now it was time to witness Ganga Arti. Holy Ganges is worshipped at various Ghats of Rishikesh, however, Arti at Parmarth Niketan and Triveni Ghat are famous ones. We headed directly towards Triveni Ghat. The Vedic priest performs the arti by chanting mantras and bhajans. Priest holds large fire bowl in one hand. As the bells of temples start ringing, and chanting of mantras starts flowing in the air the whole atmosphere becomes thrilling and exciting yet soul-soothing.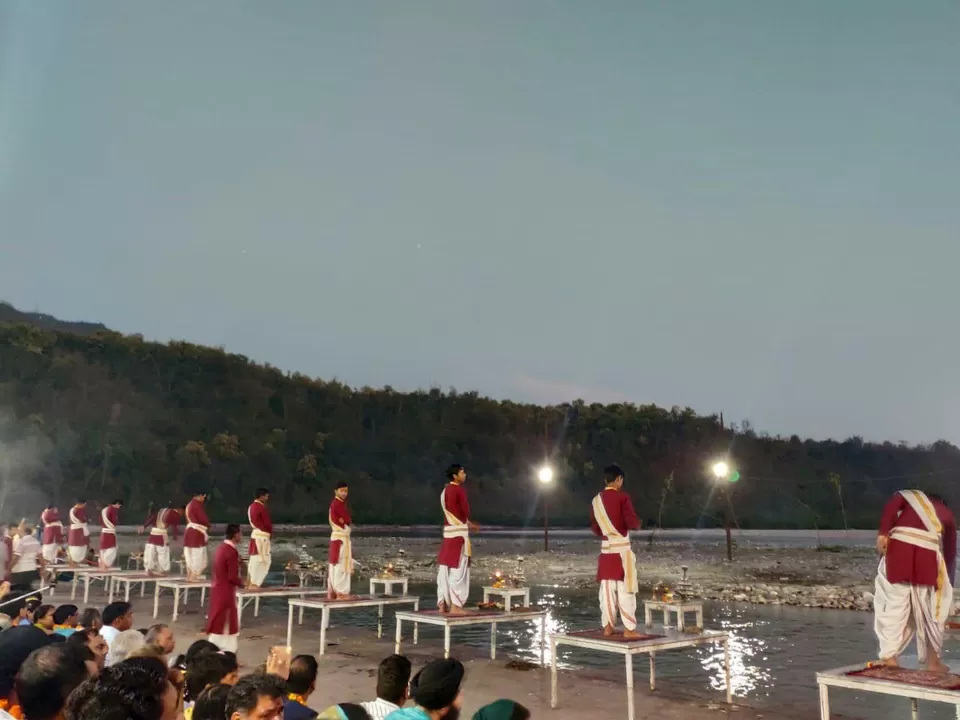 As the Ganga Arti got over it was already dark and we were hungry too as we had already walked many miles throughout the day. We searched for a nice cafe on Internet and found Little Buddha cafe has good ratings. Little Buddha is a rooftop cafe near Laxman jhula on the bank of river Ganga. The view of river Ganga and sparkling town from the cafe was just breathtaking. Since the cafe is usually full all the time one would have to wait for 30-45min to get that table with a river view, but the wait is undoubtedly worth.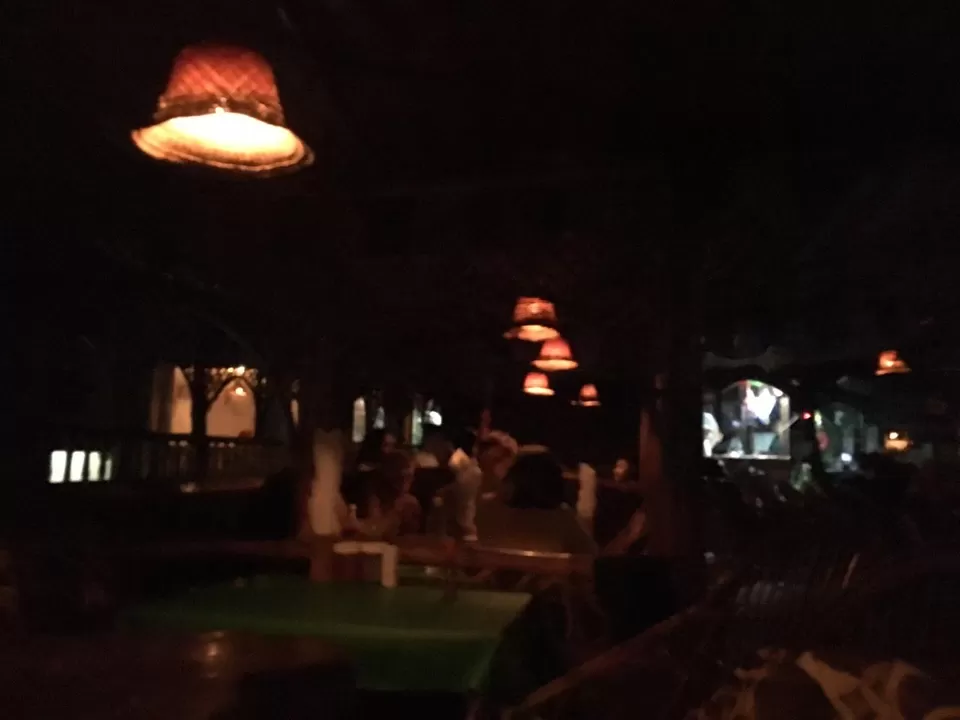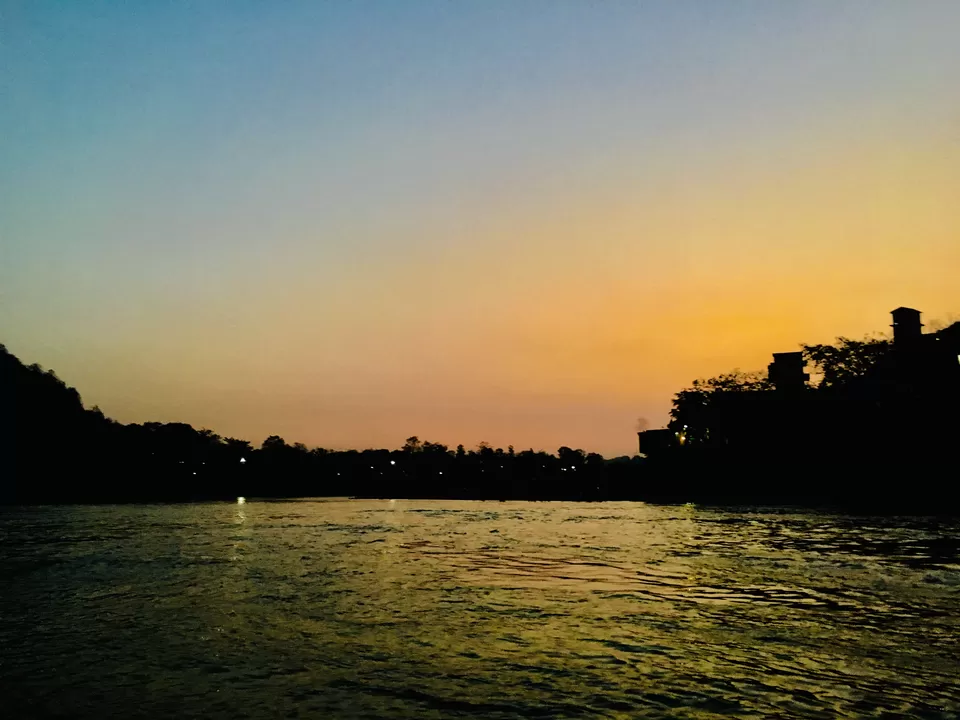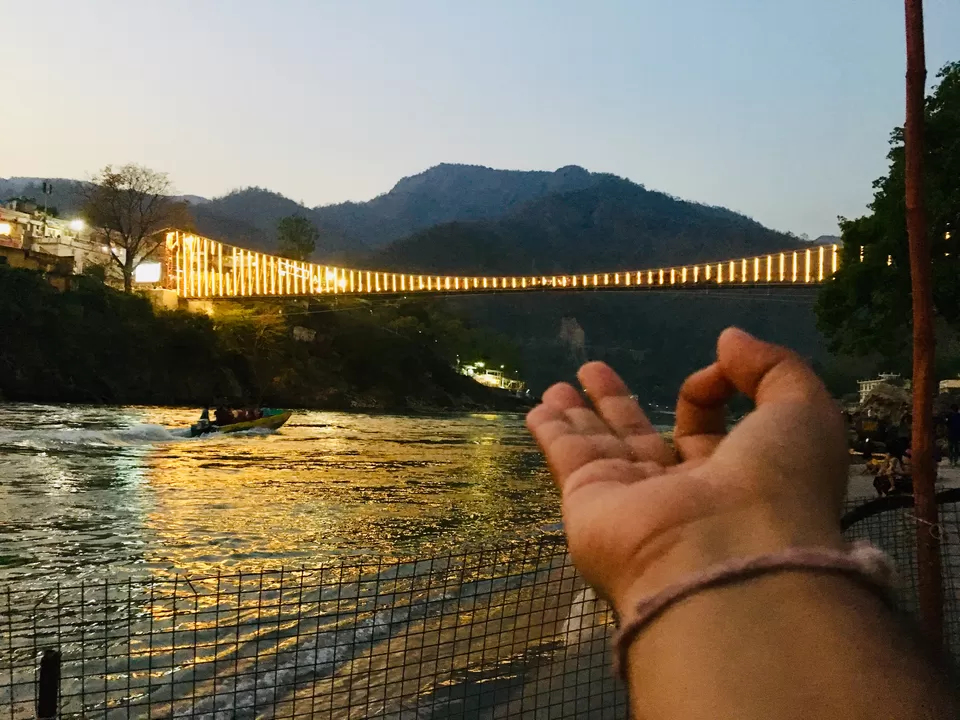 It was around 10-10:30 PM as we finished our dinner. Day ended with one last walk to our hostel on the empty roads of Rishikesh. Laxman Jhula lit up at night was just amazing, and its a reflection on the river was spectacular.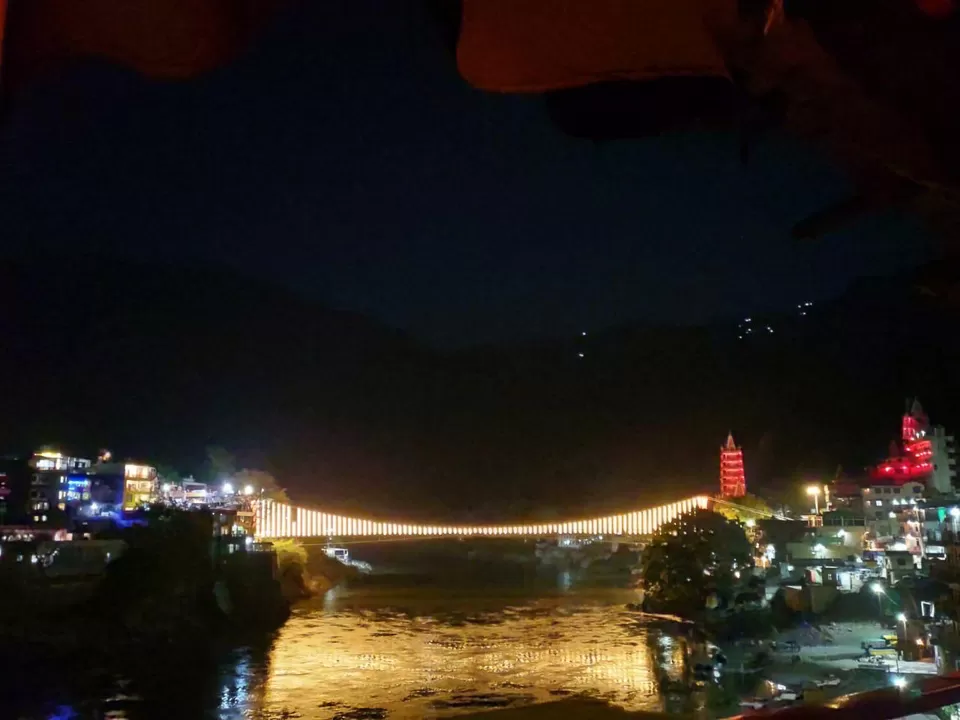 There was much more fun and adventure on Day2. First thing on todo list was river water rafting. Rafting can be booked online or offline directly at Rishikesh. Charges for rafting are fixed depending upon the distance of rafting. Rafting usually starts from Shivpuri, approx ~16km upstream from Rishikesh and usually ends at Laxman jhula or Ram jhula.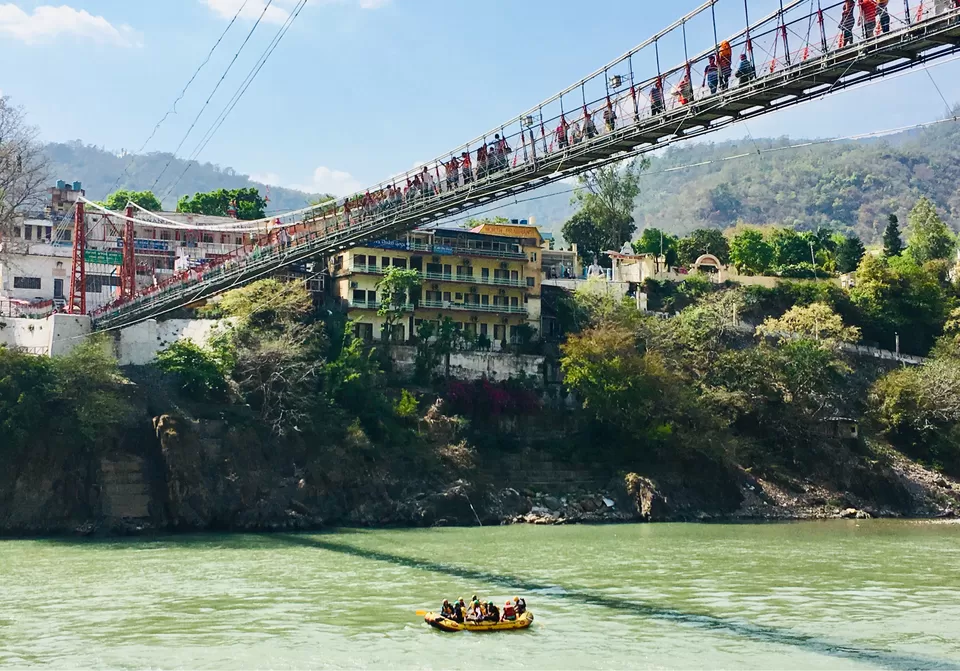 The very thought of flying through the rapids in the Ganga on the raft is thrilling. We came across numerous rapids, some of which so big and hard that we could have fallen in the river. We could feel the adrenaline rush with thumping heart and flow of blood. As we approached Rishikesh the river flow slowed down and we jumped into the holy Ganga. The moments spent in the river were tranquil and serene. I was living those moments I could feel the breathe, hear the heartbeat and mind was at eternal bliss.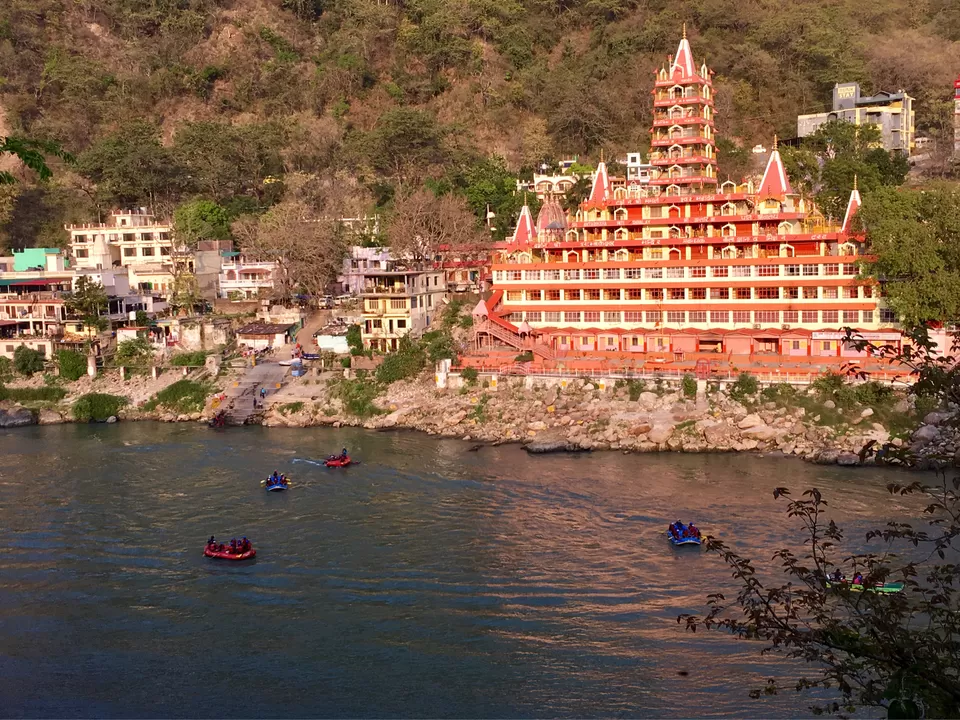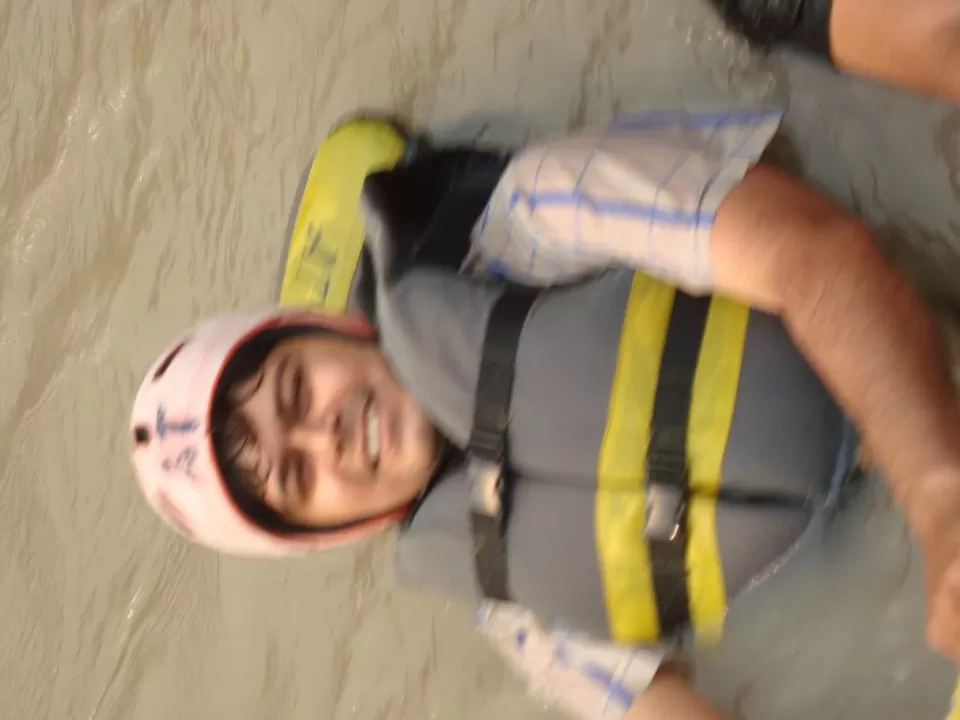 After exploring the magic of life on the raft, it was time to go on foot again. Next destination was Beatles ashram or Maharshi Mahesh Yogi Ashram. It lies just ~3km from Laxman Jhula and ~1km from Ram Jhula on the east bank of Ganges river. Just walk along the river from Ram Jhula via Parmarth Niketan and you will here in 15-20 minutes. Maharshi Mahesh yogi founded the ashram for the practice of Yoga and Meditation.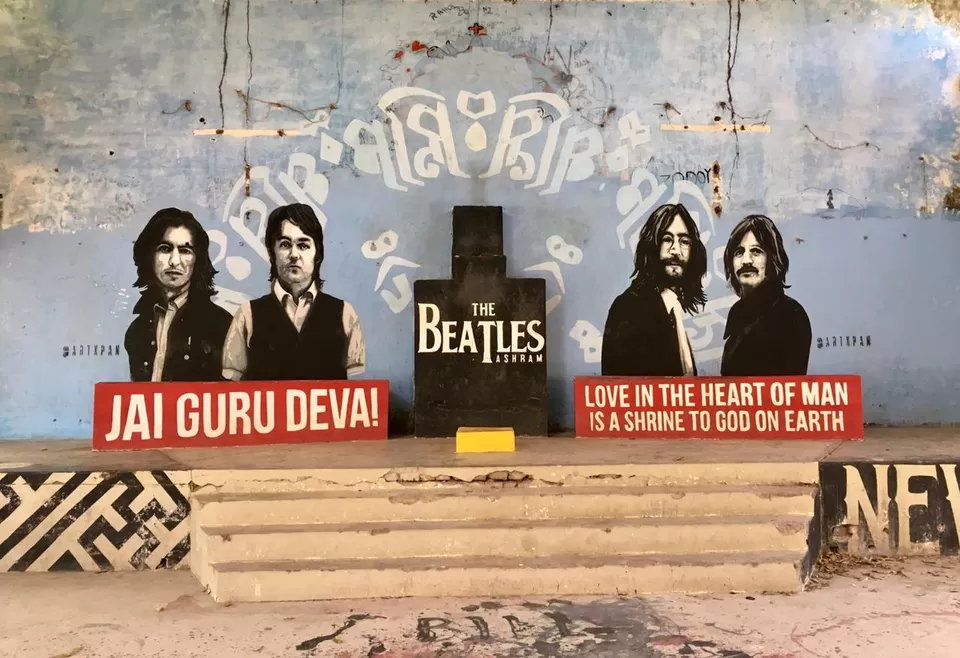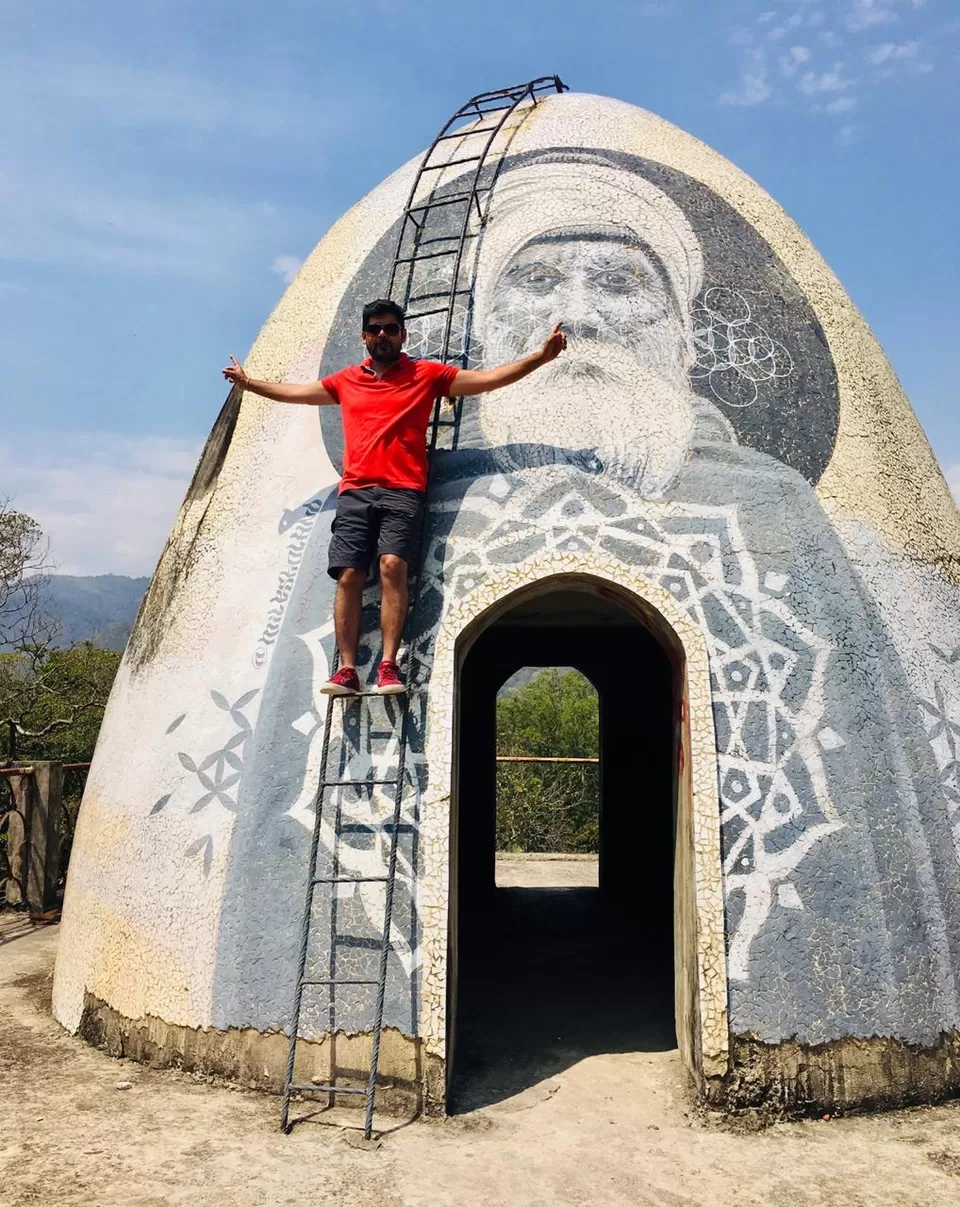 Members of popular band Beatles stayed at this ashram to learn meditation in the year 1968 and it is said that they wrote 48 songs during their stay here, hence sometimes it is also known as Beatles ashram. There are 84 egg-shaped huts once used as meditation dome. Amidst the forest overlooking the calm and quaint Ganga river, this is undoubtedly the best place for meditation.
The eye-catching colourful graffiti inside the ashram is so much popular among the photography enthusiast these days.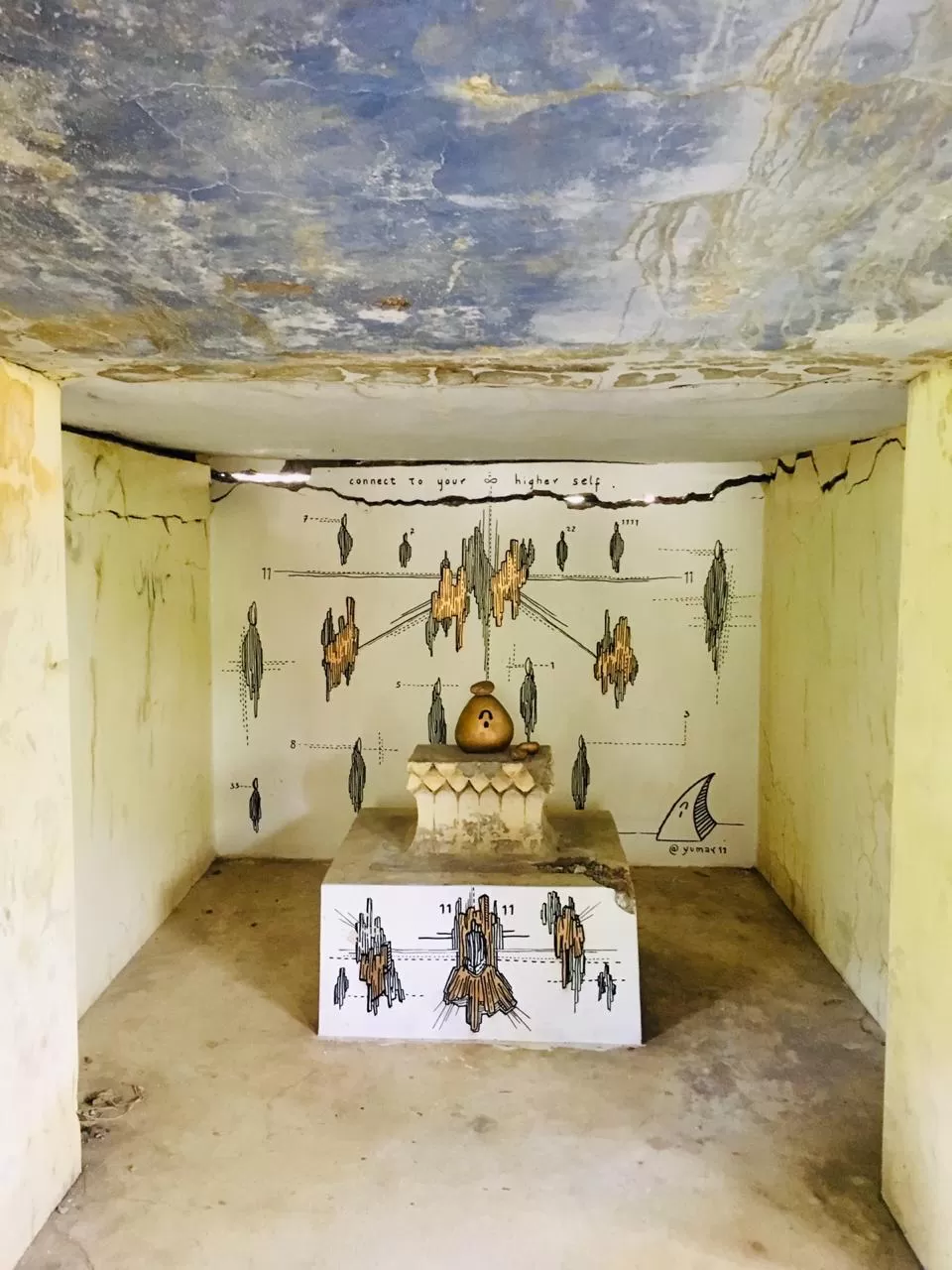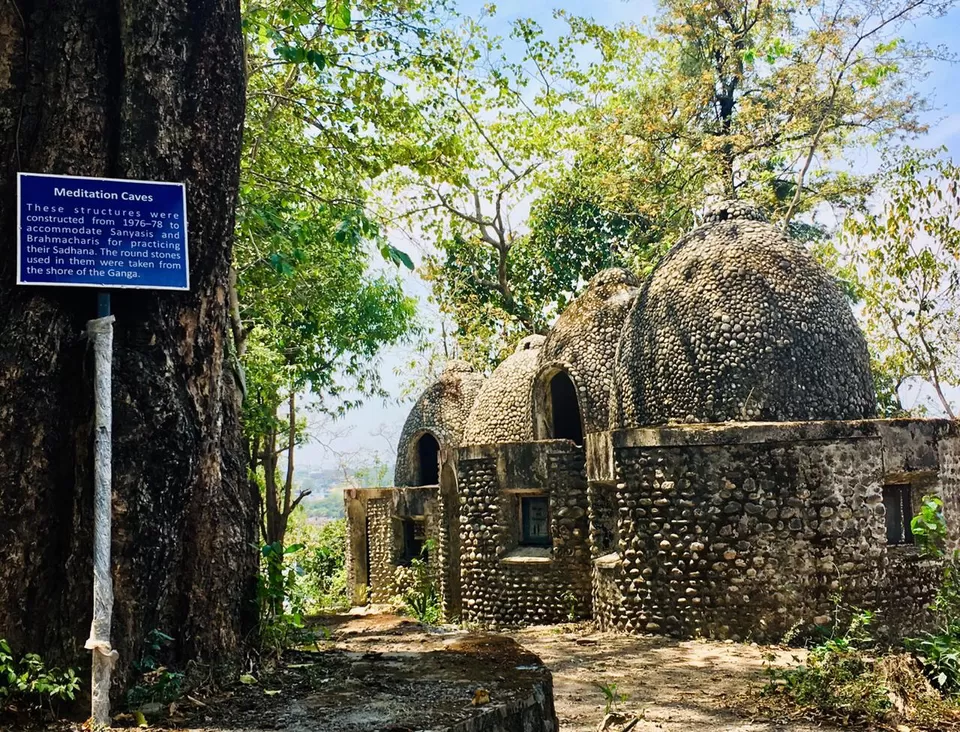 After spending a few hours exploring the ashram, it was time to head back. As I was walked through the lanes of Rishikesh along the river, I couldn't resist spending some time at the riverside at one the beach near Ram Jhula. These riverside beaches are best place soak into the vibes and beauty of holy Ganga. Merely sitting there for a few minutes was a spiritual solace and no less than a mediation.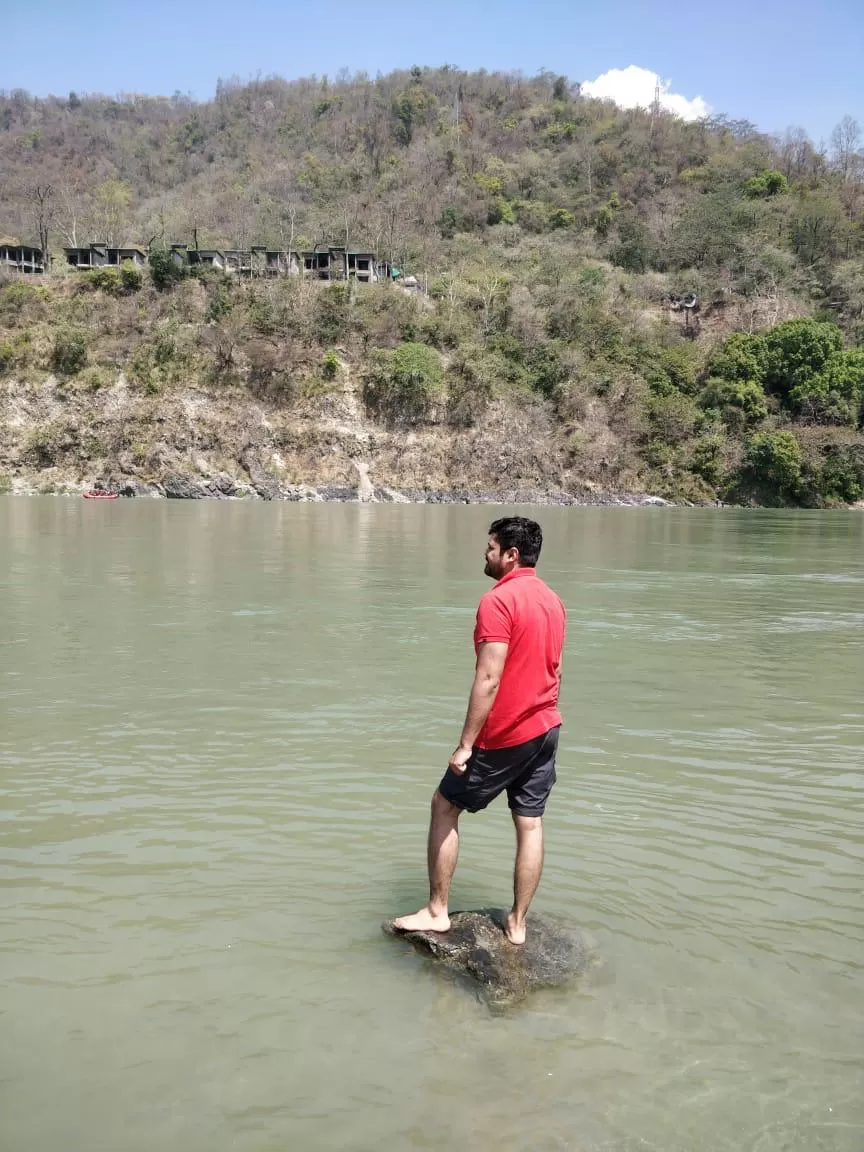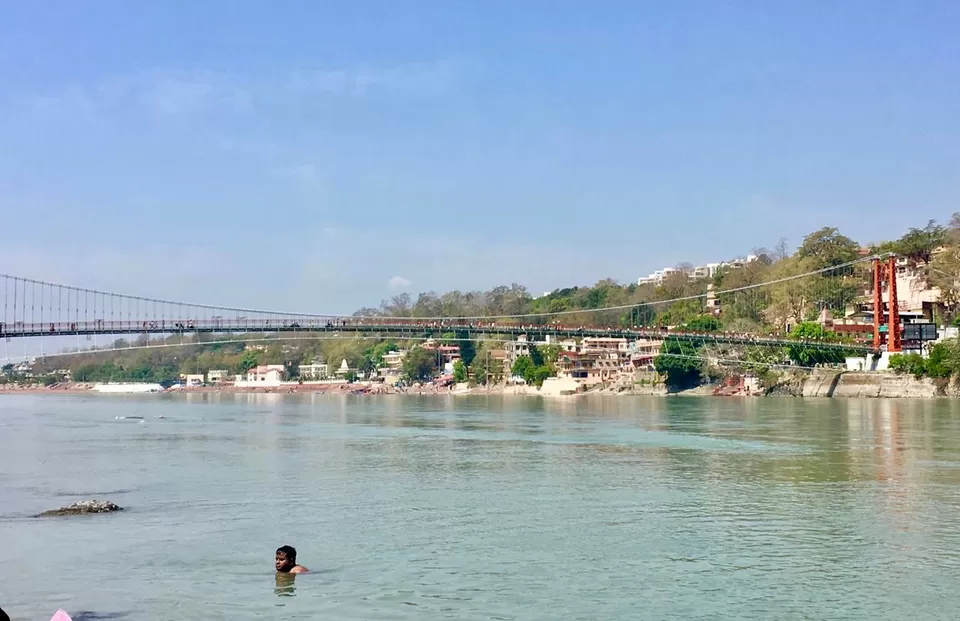 Other interesting activities:
1. If you adventure junkie, then you might feel thrilled in Bungee Jumping. It is India's highest Bungee of 83m. Designed by an expert from New Zealand it is a must-do activity for adventurers. Other activity like giant swing and flying fox also gives a thrilling experience.
2. If you are looking for peace and solace enrol for the Yoga session. There is numerous yoga centre which conducts various Yoga session varying from multiple days to weeks. I would suggest reading online reviews before booking to avoid any fraud.
3. There are few waterfalls around Rishikesh. If you have more time to spend in Rishikesh these can also be a good option to visit.
4. Camping on the riverside. This is one of the best activity to do in Rishikesh. Stay in a tent on the bank of holy Ganga overlooking the Himalayas in the lap of nature.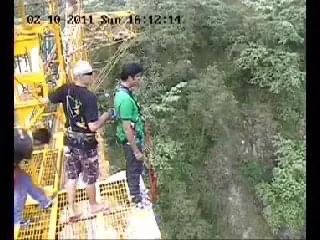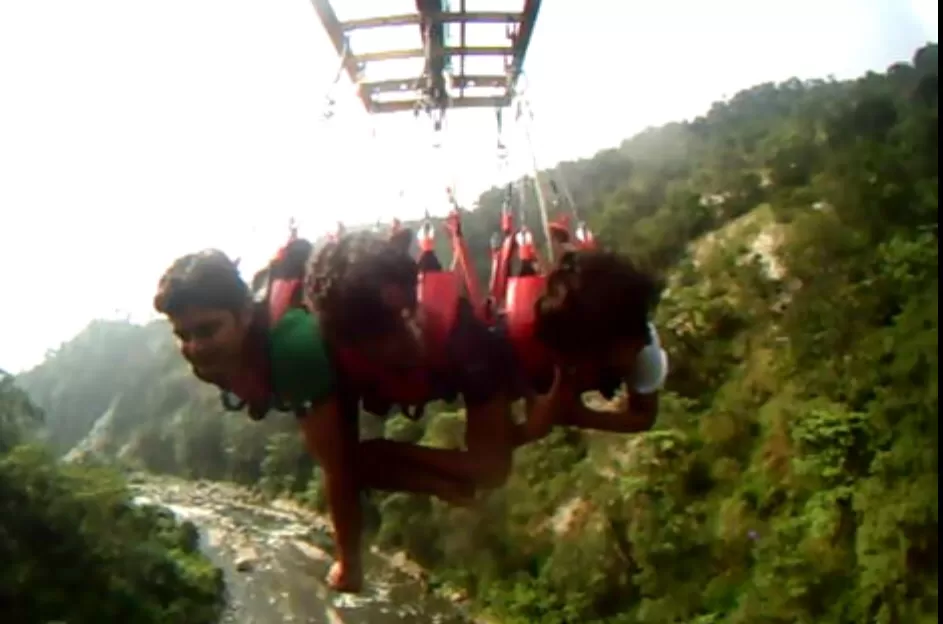 Finally, the fun-filled weekend came to an end. Priceless memories were collected to be cherished forever.
If you have any query, reach us at
Facebook: www.facebook.com/Livtotravell
Instagram: https://www.instagram.com/livtotravell_by_ishan/
Happy Travelling!!