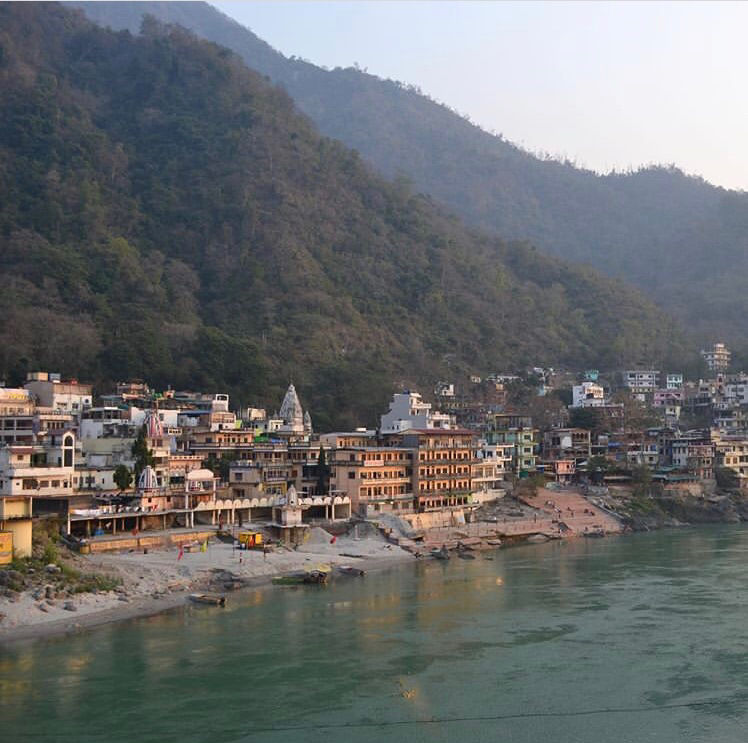 Yoga, Meditation, mighty Ganga, nature at its best- probably that is what strikes our mind when we hear about Rishikesh. From Lakshmana Jhula, Ram Jhula, Beatles Ashram to Ganga Aarti, Rishikesh is a place filled with spirituality and enlightenment of inner self. That is why millions go to this place but not me.
I just wanted to take a break from my one-dimensional life. Just wanted to sit at the river bank or amidst lush green mountains, anything at that time would have entertained me. Rishikesh was a random arrow shot by my brain and I decided to stick with the plan. First things first, I had to convince my friends and luckily they agreed. Everything was set and done- it was the time to roll.
It was around 5-6 hours of ride from my place and we reached the city of spirituality. Packed with tourists like the molecules in solid form, it took us 3-4 more hours to get a hotel room. FYI, we didn't booked anything- no hotels, no tents, nothing! My advice- get your bookings done and make the most out of your journey.
I remember it was one heck of a night- exhausted inside out. Next day, we all got up early and sit at the river bank for hours- doing nothing but talking. Away from the hustle-bustle, the time was flowing like the river in front of us. Still, I can remember each and every moment of that long sitting beside soothing ebb-flowing river. So, if you are planning for Rishikesh, leave your every pre-planned things behind and catch some time to sit beside Ganga. You can also go for nearby river rafting clubs or bungee jumping ones if you want.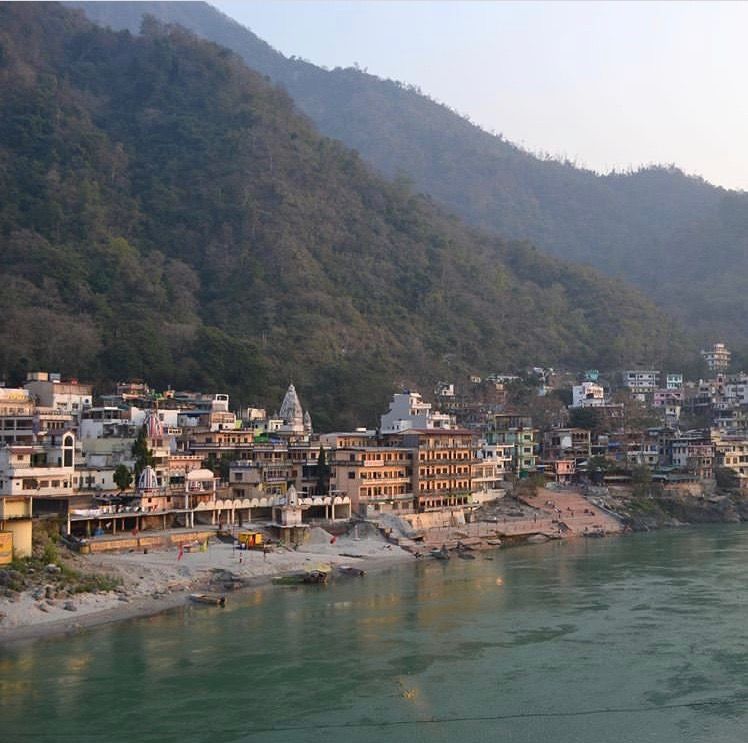 What we planned was far different? We got to know about Neer Waterfalls from the locals and head towards the location. New to the city, we didn't knew what to do there. So, talking to locals came in very useful. After the criss-cross 40 minutes ride on the mountainous roads, we got to know you have to trek for 3-4 km to reach the waterfall. I was up for it as I am for every adventure. Adrenaline rush, blood pumping hard and we started our another short journey- this time on slippery rocks. Another 20-30 minutes and we saw water falling from the rocks- falls white like cotton from above and gets nearly-turquoise below. We all dived into the freezing water without thinking much, got straight under the water fall, and bathing in that tranquility washed off all the tensions, stress, and tautness from the body. Nothing matches that experience- still feel that huge wave of water falling over me. We stayed there for around one hour and staying there was worth every single second.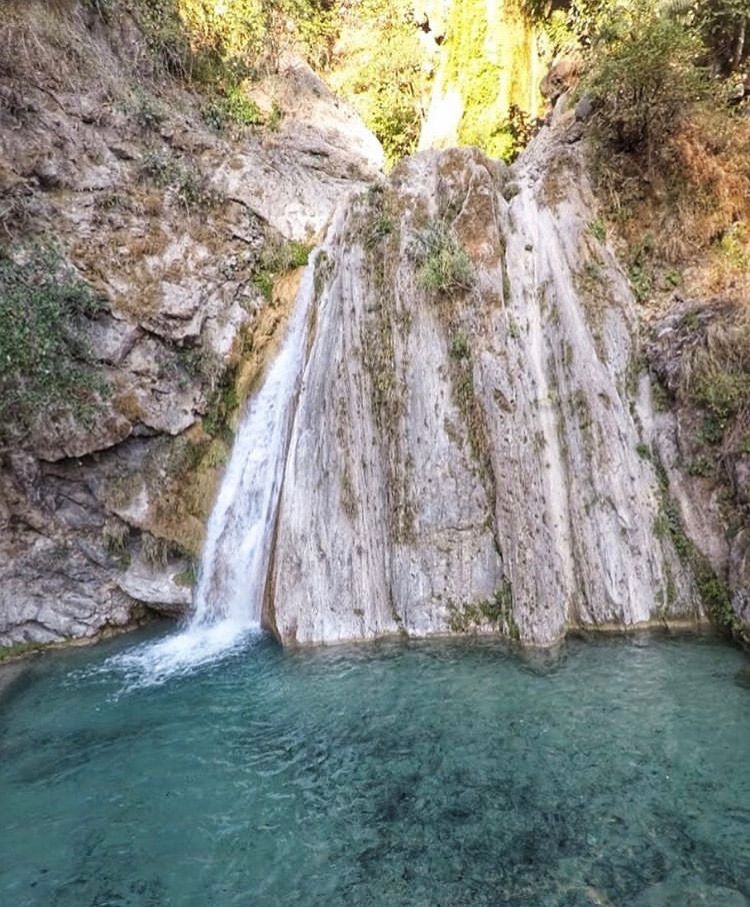 It was time as the sun was all set to go down the horizon. Mesmerised with morning's experience, we again decided to sit along the river and spend our last night in Rishikesh. Lights all around and reflecting from the water, I will describe it in one word- "Supercalifragilistic".
Although, we missed most of the "Things to Do" in Rishikesh, you don't miss them. Make the most out of the holy place. Go to Lakshman Jhula, visit Ashrams, head to adventurous sports clubs, or do Yoga at river banks.