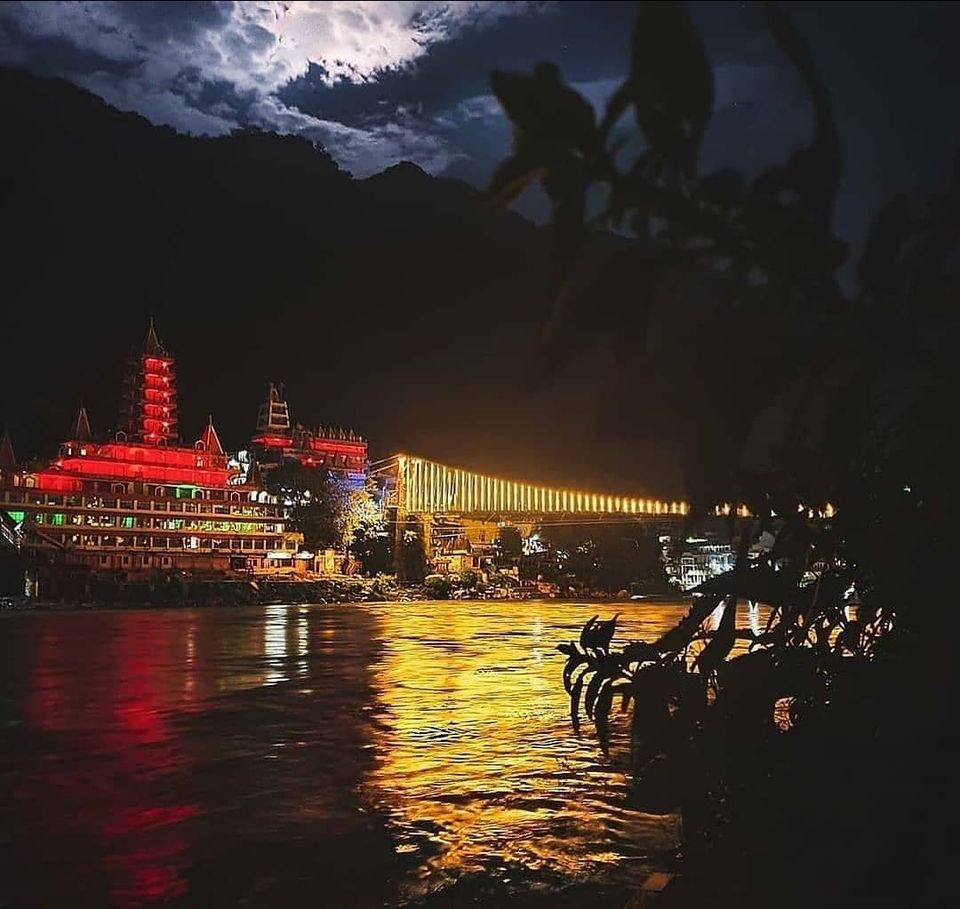 When I visited Rishikesh for the first time, I fell in love with the place. The sound of flowing water in Ganga and the music of Ganga Aarti at Triveni ghat was mesmerising. The sound and music evokes love and i don't have words to describe the feeling and peace. You get a different kind of spiritual power and you feel it in your body and mind.
When I sat beside Laxman jhula and watched opposite side, the presence of greenery, mountains and the sound of flow made me think that I share a connection with all these things. I was seeing mountains, rivers for the first time and instantly fell in love with moutains and nature. Even today this relationship gets stronger and more sound, whenever I visit Rishikesh.
I also witnessed and overcame my fear, When we were rafting in the river and cliff jumping at an nearby place. I felt fear because when we started rafting in the evening, ganga was at its high tide and sound was frightening. I remember that sound clearly as if a helicopter was flying over our heads.
This was my fear in rishikesh. After facing fear in water over and over again, I could finally overcome it. Now, it is not frightening anymore. The visit to Rishikesh transformed me. Apart from scenic beauty and vast mountains, Rishikesh is known for yoga centres. Yoga brings peace and satisfaction to mind. When I look back, I often wonder what really hit me in Rishikesh. Probably, it was devotion to Ganga and Lord Shiva which still keeps attracting me.