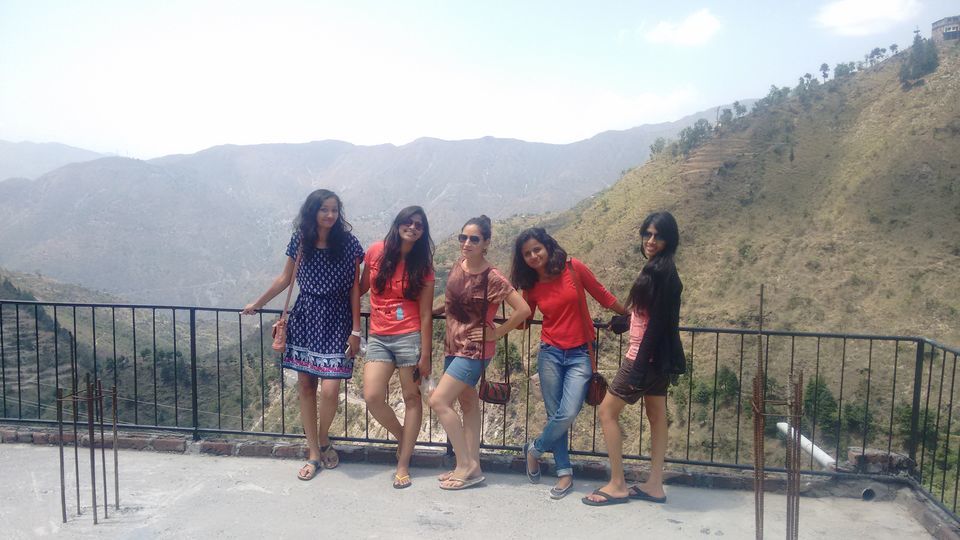 The most awaited trip, we were planning from last year was finally going to happen, we were five, month was May and we were all girls, its itself is an adventure, o really?
"Pack your bags with full of energy and keep your comfort zone in side pocket".
The sequence was pilgrim-adventure-peace-hills, so pack and dress accordingly.
We started our journey from Ahmadabad, Gujarat to Delhi Via train.
From Delhi, we took a car, which was pre-booked for our whole trip.
If you have a group, so hiring a personal vehicle is best way to save time and enjoy hilly roads with the music of your own choice.
"O Janu" song made our journey more fun, we kept chanting in different tones "o Janu o Jaun ooo Janu".
We started around 12:00 am from Delhi and reached to Haridwar around 4:30 pm, we checked into hotel freshen up and checked into "Har ki Pauri".
#HarKiPauri #GangaAarti #Haridwar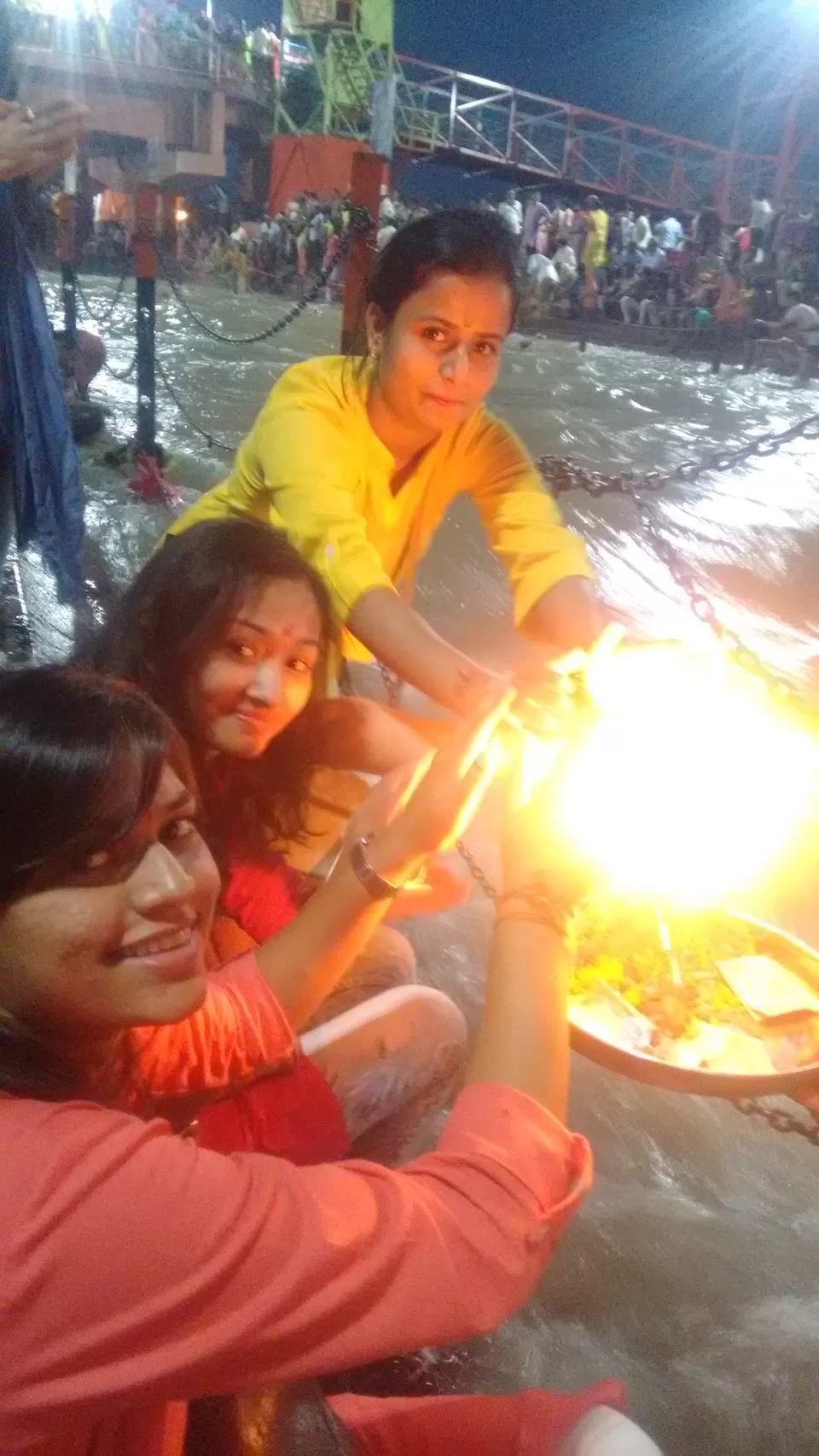 River Ganga was flowing in her own way, fully surrounded by a crowd, the water was frosty, the sound of temple bells was adding grace to the ambiance.
The whole surrounding was devotional, people came from everywhere and sadhu-saints were in their own swag.
Everyone was holding earthen lamps (Diyas) in hand and worshiping Ganga from all four directions. rippling of Ganga was mesmerizing.
After Aarti, people floated earthen lamps in Ganga making their wishes along, what a view it was. a long river, full of lightening lamps carrying faith of people along.
After that we visited local market near "Har ki Pauri" and took a taste of some Garma-Garam chaat, Kachori and off course chai from street shops, we also buy the shell from there which I am still trying to play, my bad.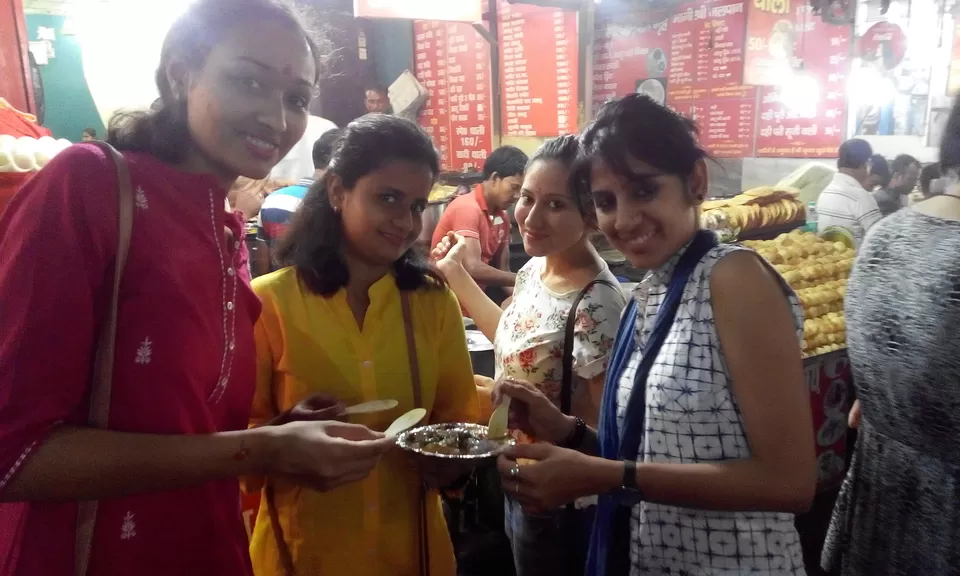 High Tides and beginner sailors
Very next day morning we all were charged up for our adventure, #riverRafting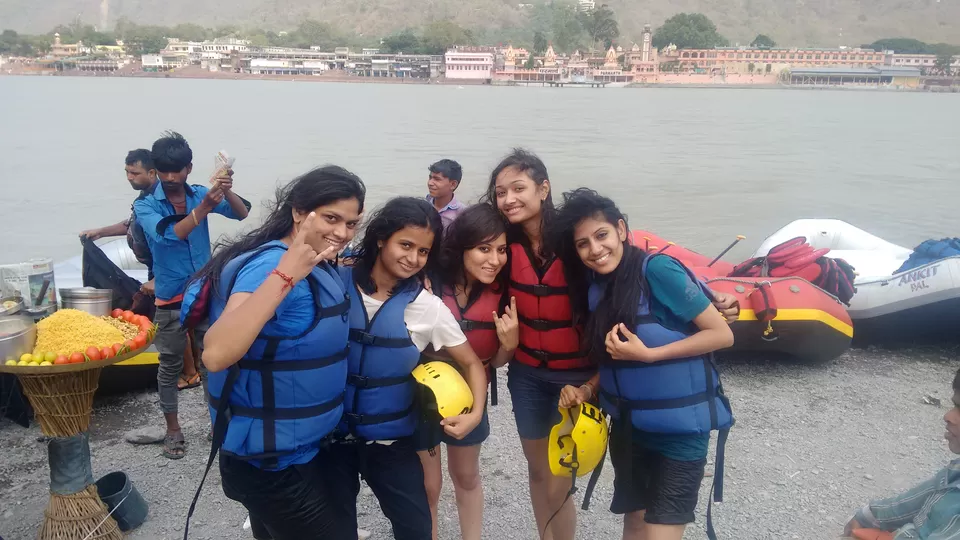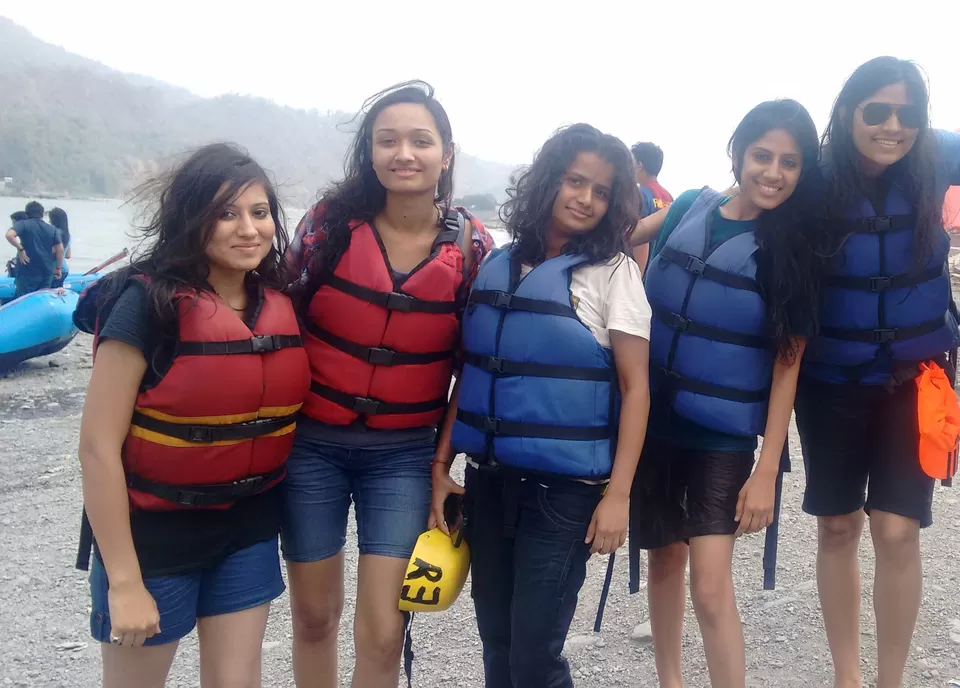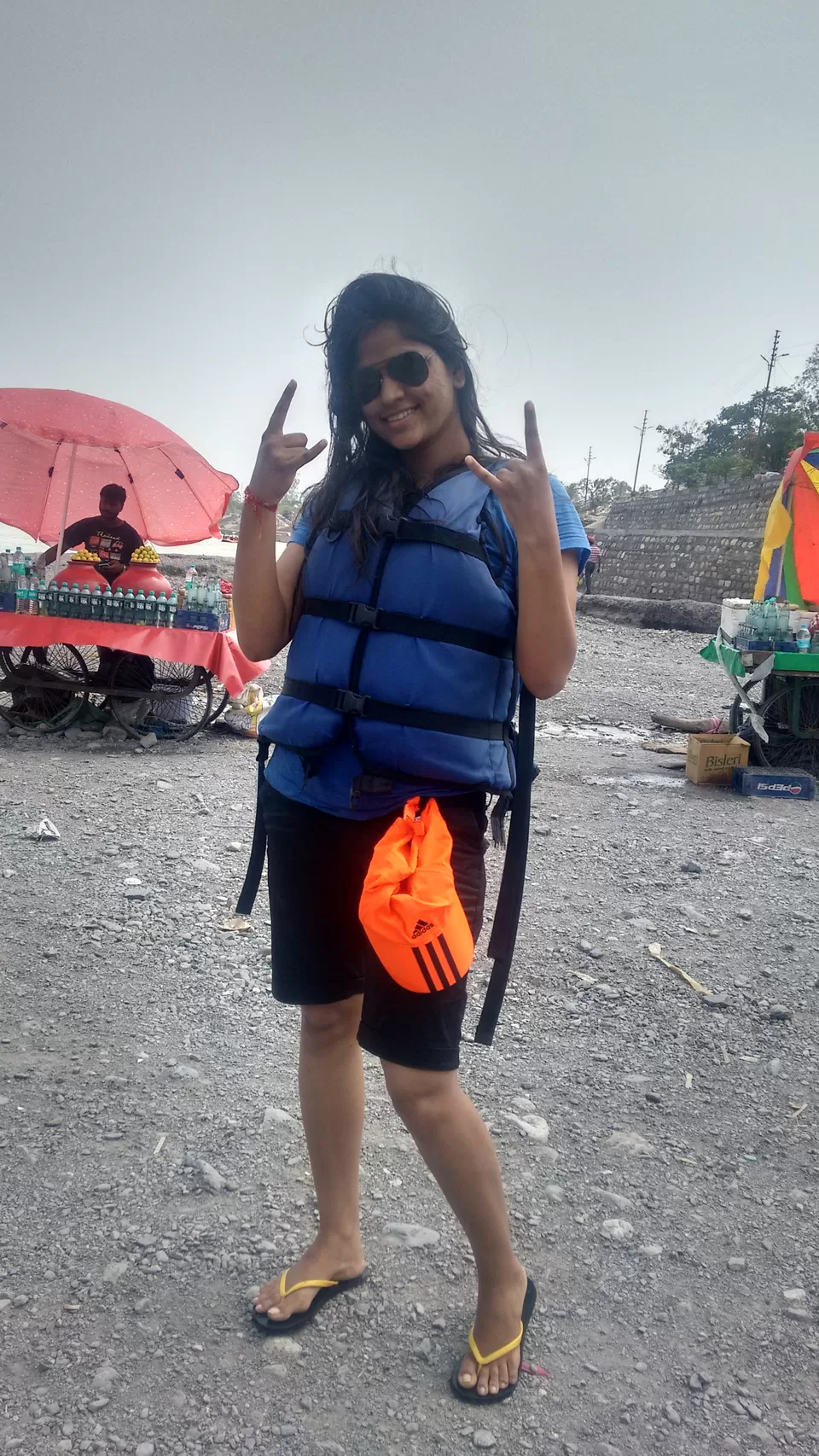 "Rishikesh jakar bungee jumping and river rafting nahi ki to kuch nahi kia", quoted by one of my friends and I totally agree.
We reached Rishikesh around 9 o'clock in the morning,
we all get ready for river rafting, wearing helmets, live jackets, and sail.
1. It costs you around 250/- per person, bargain exist
2. They took a bunch of 10 in one boat.
3. You can shoot your video in 1000 rs around, but its ok if you don't want to shoot nothing excited in that but video for bungee jumping "A big Yes".
4. A guide will instruct you how to sail with some tips and tricks.
5. You can carry phones, cameras, and cash with you, they will keep it in the waterproof bag and will return you at the end obviously.
Now just Imagine the moment when a boat full of beginner sailors in frozen Ganga ready to chase adventure, fighting with high and low tides.
If you want to enjoy river rafting, put some effort on the sailing boat so you'll get more fun and real feel.
We passed from low and high tides, Sometimes our boat was really under the water, a guide was shouting to sail hard, amazing experience.
And the best part was yet to come when one very high tide came and we all sailing boat very hard and it really feels that you were in some adventure and it's like do or die situation.
Unforgotten Jump
River rafting is one part and jumps into Ganga is another, while your boat is exactly in the middle of Ganga, you will tie a rope and nothing going to happen with you but still fear in the air.
When guide instructed us to jump, and without much ado, we just jumped, if you know swimming it will just add an advantage.
It was so adventurous, water was freezing but still, we don't want to come out of it.
After river rafting, we enjoyed some selfie in rafter pose.
We had lunch here, the place is quite cool, ambiance is like old school - full of creativity, an old phone, and a garden.
carom and other indoor games. The food was homely and hospitality was satisfying.
Tents stay at Rishikesh
Quick tips:
1. Enjoy tents, instead of luxury hotels.
2. Pre-book your tents, to get in a budget and near from city.
3. Carry booze with you otherwise it's costly or may be not available in campsite area, you'll miss it hard when you enter in camp ambiance.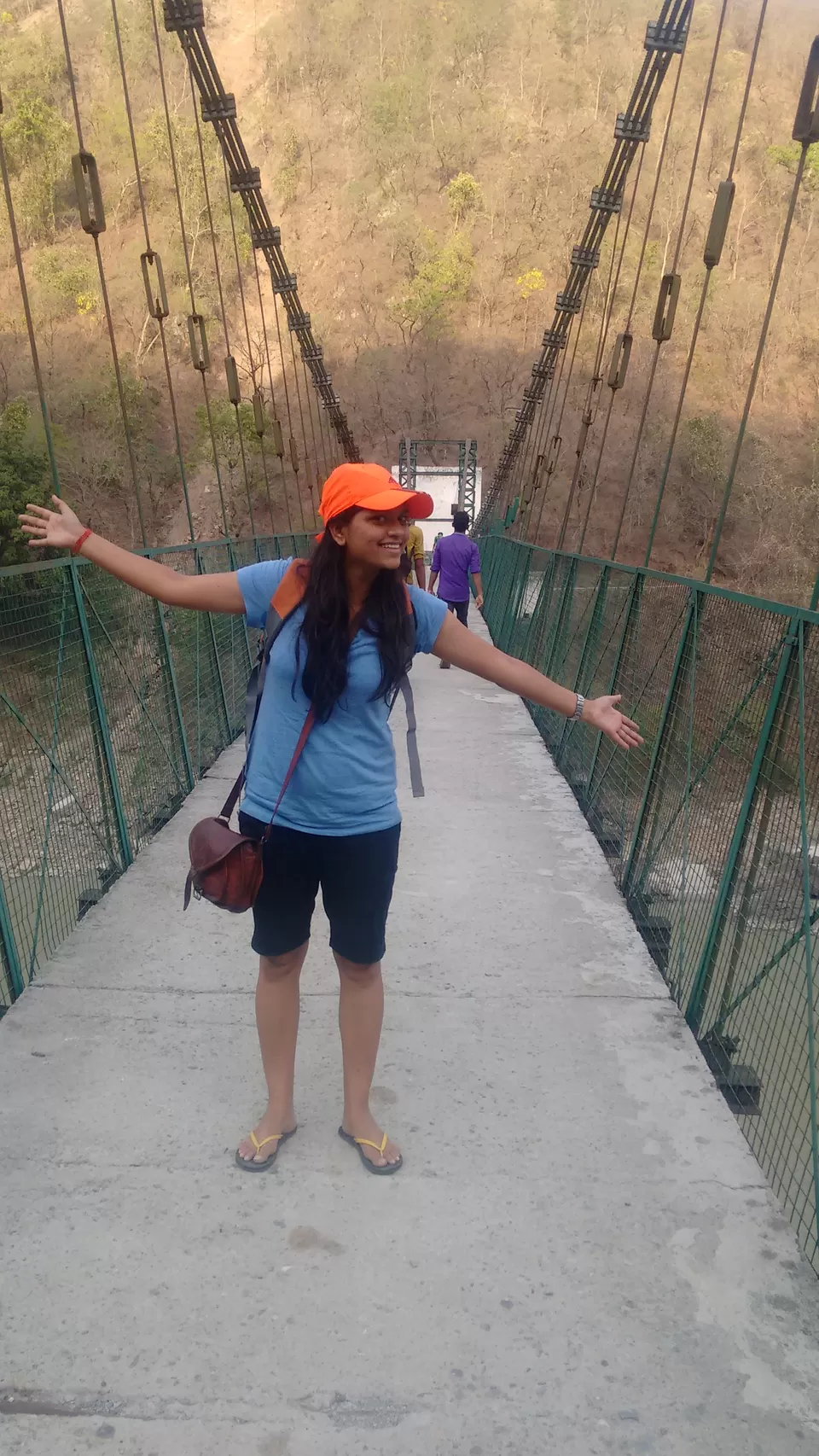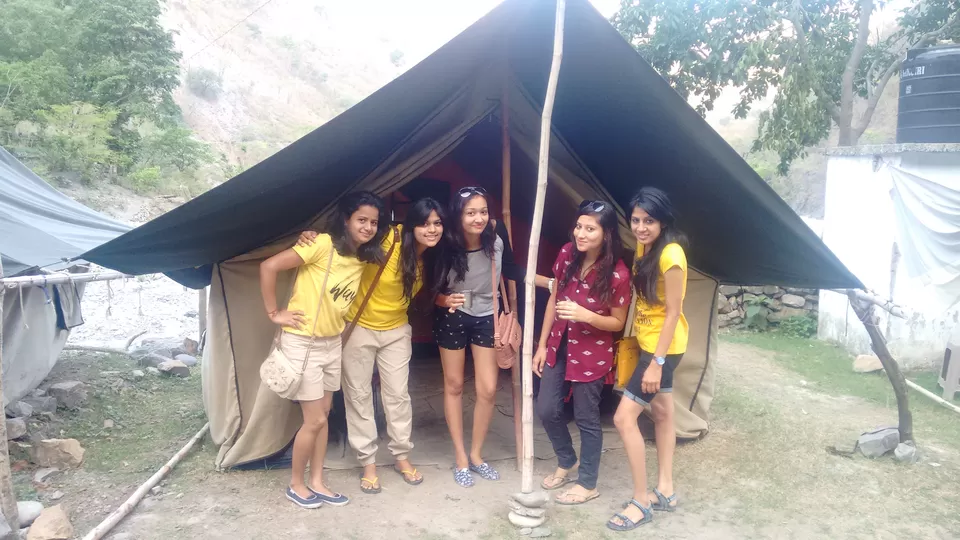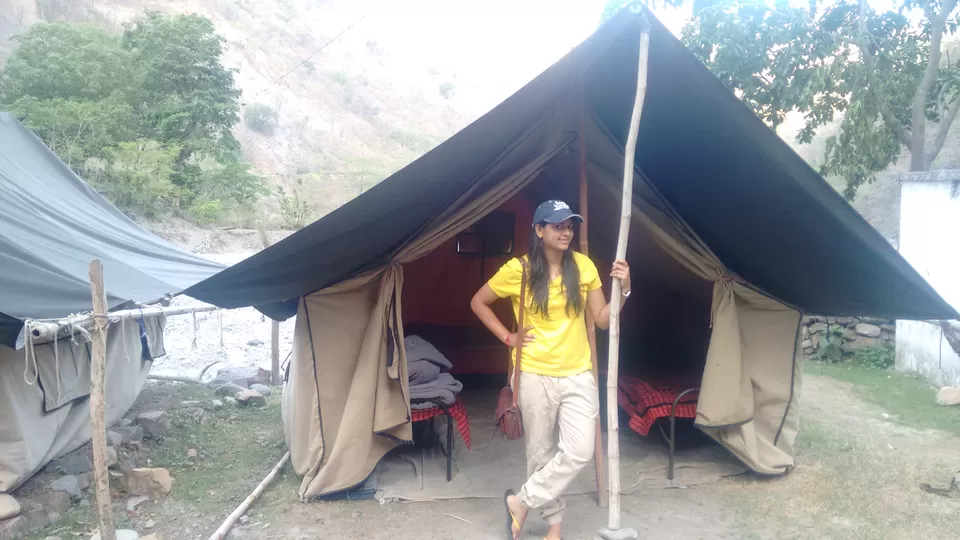 Staying in tents was best, first of all, you need to walk around 2 to 3 km to reach camps downstairs and if luggage is heavy you can hire horses.
When we reached, it around 5 o'clock, camp's host warm welcomed us which is mostly run by local people, served delicious food even the lunch time was already passed, all camps were set up near the bank of Ganga, surrounded by many trees including ripe mangoes.
we did some activities in Ganga, ultimately we again jumped into Ganga. after that, it's totally your time, where I can say "Trip is a food for thought", you can enjoy your beer with peace and you'll feel relaxed already.
You can also enjoy volleyball and campfire set up in camp.
A tent shared by two, we enjoy a night, cool breeze, river, pin drop silent, peace and relax.
You can spend two days there if you have margin.
The very next morning we were all a ready for most awaited thrill yeah "Bungee Jumping"
Thrill in the air
Quick tips:
1. There are two or three centers for Bungee Jumping we go with "Jumpin heights" one of the best.
2. It costs you fixed 3500/- per person and 750/- for video, 100/- for registration.
3. You can take ticket directly from there.
4. Better to reach early morning to avoid a rush and to face thrill in the morning anyways you are going to die, just kidding.
5. There are also some other activities but Bungee jumping is incomparable.
We reached around 9 o'clock at Jumpin heights, our ticket was pre-booked and I was the first girl for that day, they will tie you with belts around your waist and foot, meanwhile looking the expression of your face they will try to crack some jokes which will no way to reduce your fucking thrill.
Just you need to have guts and they will take you to the position from where you'll jump, they will give you three chances to jump, if you failed you lost, no refund.
But if you have guts you'll jump in very first time and that will be awesome, I did the same.
When I was standing at the edge of a bridge, I was really wondering what I am doing here, is it really important and mixed feeling in your mind will come, He will suggest you the way to jump either you can dive or free fall and then he will say "Bungee". I go with the free fall.
Oh my god. What an unexplained moment, just awesome, for that moment when you just leaned your body nowhere, it will like "Gae ab to".
I have just leaned my body down and you will feel a slight jerk when you will get hanged by rope. All fear will go and now just enjoy your free moving body hanging somewhere between in hills, yeah that's it, bungee jumping done.
After some swings, two people standing down will hold you with the help of a bamboo and will lie you down, will remove all your ropes and give you a badge saying "You've got guts", yeah that was really a proud moment, now enjoy others fear.
Use that badge to take a selfie and poses. check out the video here.
That was really thrilling experience and I want to feel that again, everyone should go with this once in a life, it was like"Maine maut ko bahut karib se mehsus kia hai". lol !
We moved to our next destination Dehradun, we booked a very pause hotel there because tonight was my B'day. we didn't get time to explore Dehradun due to heavy rains but but but we celebrated my B'day very awesomely with wine, cakes, surprises, gifts, and balloons.
Very next morning we reached to massourie, the view was awesome, the breeze was chilly but do full enjoy on way, stop your car at some good place and took some good pictures, I cut my cake on the way.
1. Keep some woolen at least for night
2. Enjoy mall road market and try "The Tavern"
I celebrated my b'day there.
our driver suggested instead of checking into a hotel and go to the fall first, you will get clothes in rent and also changing rooms in 20 to 40 rs.
The lake was awesome it feels you are in the island , there are so many artificial swimming pools as well, I'll suggest not to go with that and enjoy the natural one.
When we reach there was a heavy rush and you found every kind of people so just ignore them and enjoy the killer chilly lake and waterfall.
In return, we visited company garden and while entering on that garden, there was a paratha wala, enjoy hot parathas of different stuffing, good taste, cheap rates.
Company garden was same as you must be seen before but there is a wax museum you can visit as well as you can bargain the entry fee for the museum.
In return to our hotel, we visited a temple, a Jain temple very famous to make your wishes come true,
View from there is very nice and so much peace.
We checked into the hotel around 6 pm.
And after freshen-up, we went to market. All shops are settled in hilly area, you can shop eat with street shops, weather at night was very cool and we checked into a The Tavern, where I treat my friend for my b'day party.
We eat, We shop, We laugh.
very next day we returned to Delhi and in the afternoon around 3 pm we catch a train from Delhi station...........
Frequent searches leading to this page:-
rishikesh tour packages, weekend getaways trip in rishikesh, rishikesh tour, rishikesh rafting packages, rishikesh trip plan