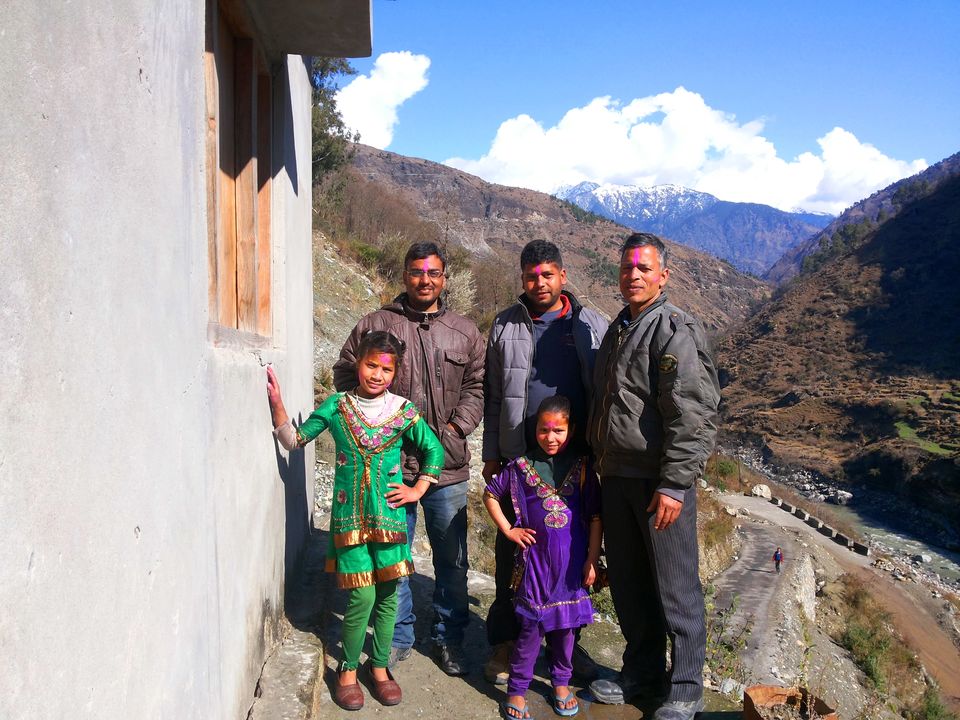 "I woke up as the sun was reddening; and that was the one distinct time in my life, the strangest moment of all, when I didn't know who I was – I was far away from home, haunted and tired with travel, in a cheap hotel room I'd never seen, hearing the hiss of steam outside, and the creak of the old wood of the hotel, and footsteps upstairs, and all the sad sounds, and I looked at the cracked high ceiling and really didn't know who I was for about fifteen strange seconds. I wasn't scared; I was just somebody else, some stranger, and my whole life was a haunted life, the life of a ghost."

-Jack Kerouac
It's great to be back here. Life has been great as always and is still surprising me from time to time. To write the ,"pursuit of happiness" way , this part ,," this small part was insane travelling".I travelled in groups and travelled solo.One of the most memorable one was the solo biking to Leh. Same with trekking , was in groups and solo both. What did I learn from so much travelling is a good way probably to begin with this post because after all writing is all about introspection too. But before that it is important to understand how i travelled and more importantly how i made it happen.
"I realized that i was at an age where I could push my boundaries and make it happen. Travelling for me can be divided into during job and without job. During job time was a constraint while after quitting money was the obstacle. In both the situations i resorted to the Bullet (named Udaan) as it saved both the time and money. When a Friday evening meant for booze and relaxing for many , I was constantly on the road under the enchanting spell of DUG DUG DUG.. of the bike. I often camped when i got tired late in the night at one of the temples on the road and by 10 on a Saturday morning I would be at my destination or found a new destination of my own. I trekked , or travelled and rode back on the Sunday night to join work on Monday. After quitting the job , time was ample and most of the trip costs were only petrol and food. It gave me a lot of time to read at beautiful places which i love doing during the trips. In job i made use of a lot of extended weekends and took a holiday to make it a good 4 days of trip. Though i love to be with family , this time again both Holi and Diwali was on the road , A Holi and Diwali to remember for a long time. In Holi I was with my trekking guide, Mr Rana's family some 20km away from Barsu where I did the Dayara Bugyaal trek. In Diwali I was on the terrace of a hotel with my friend Hari and we really did have a wonderful Diwali. We were on our way to Munsiyari and stopped at a place called Thal in the Kumaoun region of Uttrakhand.
Now few interesting events during the trips about which I had written:
1) Trekking to Snow line Cafe: "Just reached back to the base camp , I badly need a cup of tea , what happened in the past hour was incredibly exciting and scary at the same time. I have completely stopped connecting the dots and associating outcomes to a precursor. Whatever Is destined shall happen.
Had a early 6 am breakfast of a big Parle – G along with 3 dogs. The trail from Triund to Snow Line Cafe was full of snow and incidentally the 3 dogs happily joined me for the hike. It was fun actually when you are alone , I named them Athos , Porthos and Aramis. We were a gala group and often I had to ask my friends to return back on the trail. At one of the turnings almost very close to the top , I saw my friends turn back , there was death in their eyes and they ran at some pace towards the base. I ran for half a km on snow , some fear definitely but the believe that the worst shall not happen today. I will never know the identity of the animal though locals tell of a frequenting leopard. Some start to 2015″
2) Churdhar trek : " gave lift to a very old lady. She had come up for free eye camp and was unable to find public transport back home.seemed and expert in sitting on bike , hopped over with legs on either side. In conversation came to know that she was absolutely poor and almost peniless. When after getting down she said , " aaj mere ghar pe ruk jate beta , don't go in the night" , I was so overwhelmed. "
3) While returning from Pangong lake : "While his grandmother cooked maggi and tea for me , I took this kid for a ride on the road that connects Pangong Lake. It may have made or not made his day but his smile did make mine. I saw a small hand made toy that he was contented to play with and just a pull over to protect from the cold. His life for 7 months was in a tent house on a desolate road and family members and the mountains his only friends. His life was simple and complex at the same time. Left me with mixed feelings wondering how amazing this world was while many travel to find peace , for some peace finds them "
What I learnt from all this:
1) This world is a good place and help comes to you at the most unexpected of times.
2) Children wave at you when you pass by on the bike and it makes you happy
3) Nothing in life is impossible, you have to make things happen
4) Travel makes you a story teller
5) Speaking to inanimate objects is fun and you actually remember those conversations
6) There are few songs in your subconscious mind which come out alive only inside an helmet
7) Patience
8) Ask for less sweet tea in the mountains
9) Bargaining
10) Nature has its own sweet way of educating you.
11) Resilience and keeping your temper
12) Most importantly it makes you a better person.
I would like to end the post with few lines from The Alchemist,"Don't think about what you've left behind" The alchemist said to the boy as they began to ride across the sands of the desert. "If what one finds is made of pure matter, it will never spoil. And one can always come back. If what you had found was only a moment of light, like the explosion of a star, you would find nothing on your return."
This post was originally published on Serendipity.