After a hectic day at office I was totally fed up with my Job and in dire need of a Break. I always thought of going on a solo backpacking adventure and somehow always lack the courage but the day gave me a bigger push. Now the search for dream destination begins and after hours of surfing the name which came up is "Vietnam".
Somehow the name Vietnam always leaves me fascinated and curious and brings memories of Battlefield, Men of Valor or Call of Duty. I always want to see the place in which I had spent endless hours of my childhood fighting and dodging bullets (Virtually).
I chart a plan to start from North and move towards south covering various towns and cities. My first and main concern was unpredictable weather of Vietnam. So I decided to pack light and carry a rain gear. I also recommend the same for everyone who wants to plan for this trip.
Many of you must have heard about Ha-long Bay also known as Bay of descending Dragon. But here I give you a better and less crowded alternative i.e. Cat Ba Island and La Han Bay.
How to reach Cat Ba
You can take a bus from Hanoi to Haiphong and then a Ferry (Preferably Hydrofoil) to Cat Ba also there are many companies which run transfer services between Hanoi and Cat Ba. Cat Ba Island will take your Breath away with its beauty and there are lots of adventurous activities you can do on island. I recommend Asia Outdoor for booking your adventures.

Though due to some unfortunate Drama with me at Airport I have to make some last minute changes to my itinerary and had to skip Cat Ba but I recommend all to include this nature wonder in your list as it was in mine. Next on the list was Da Nang
Da Nang
Da Nang is a well connected city by Air with various other cities of Vietnam. The city is beautiful with clean sandy beaches and of course the very famous Dragon Bridge. You can start your day with delicious Vietnamese coffee and spend it roaming around the city or soaking the sun on beach and in evening you can view beautiful lights of Dragon Bridge.
Next Day I plan to move to Hoi-An. I contacted my hotel staff and arrange a Motorbike Taxi to take me to Hoi An while covering Marble mountains.
Marble Mountains
Marble Mountains are set of five mountains name after five elements Metals, Water, Wood, Fire and Earth. You can chose either to climb or take a lift to reach top of mountain, though I personally prefer taking the steps and recommend the same to others who are capable enough. Once you start climbing the mountain you will come across various beautiful carvings and amazing caves inside the mountain. It will be very hot and humid so always carry water with you and don't give up till you reach the top and once you are there you will be welcomed by a breathtaking view of Countryside.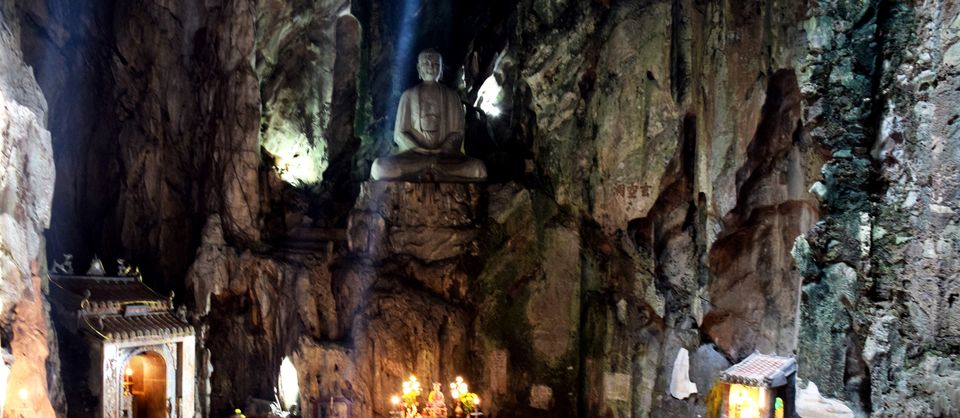 After spending an hour and half there we continue our journey towards Hoi-An.
Hoi-An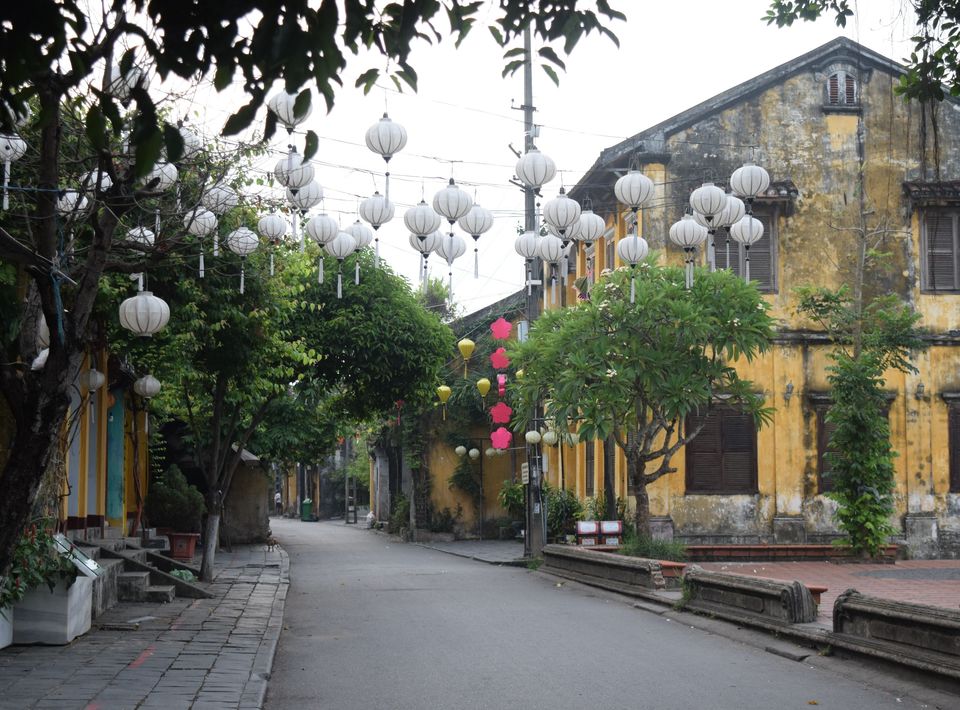 This small town which once was a major port will leave you mesmerised by its beauty; it is everything a traveller will dream of. You can book accommodation on beach or near old town depending upon your travel interest. I prefer a hotel near old town which gave me advantage to explore the whole town by foot. You can also hire bicycle for visiting nearby villages and monasteries.
Old town is based on French architecture and glows like a firefly in night. Just a stroll in town will take away all your problems "it's Magical" you ought to try to believe it, Just sit down have a cup of coffee and watch the world pass bye.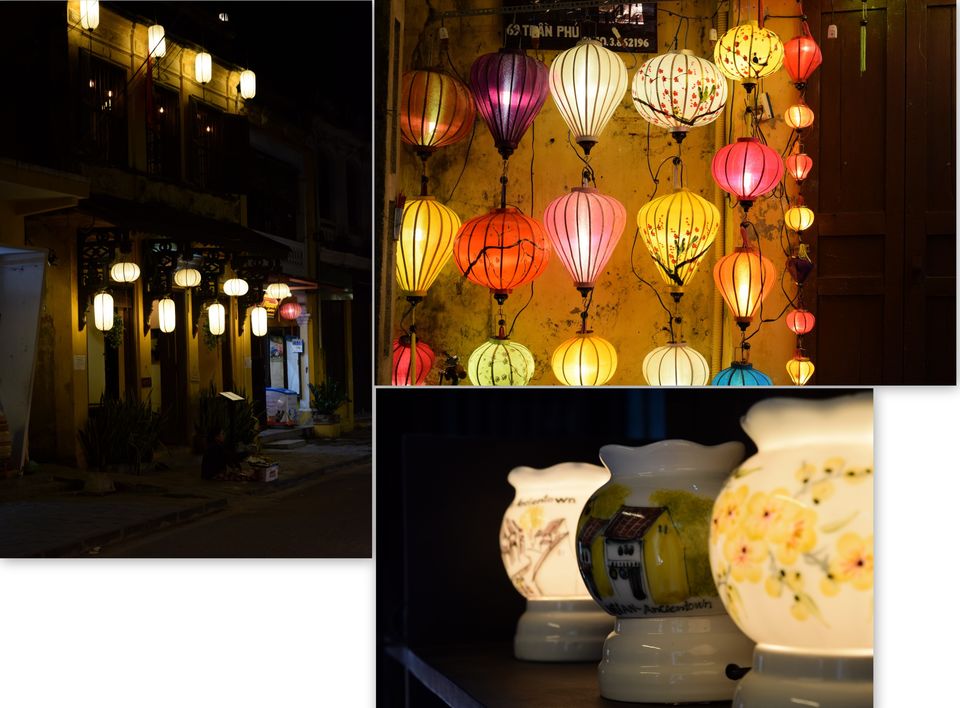 I spend three days in this paradise and the memories are still afresh in my mind. Next I move of Ho Chi Minh City.
Ho Chi Minh
Welcome to party capital of Vietnam. Ho chi minh is the biggest and most developed city of Vietnam and has endless possibilities for party animals, though you cannot compare it to Bangkok but still it will not disappoint you in any way.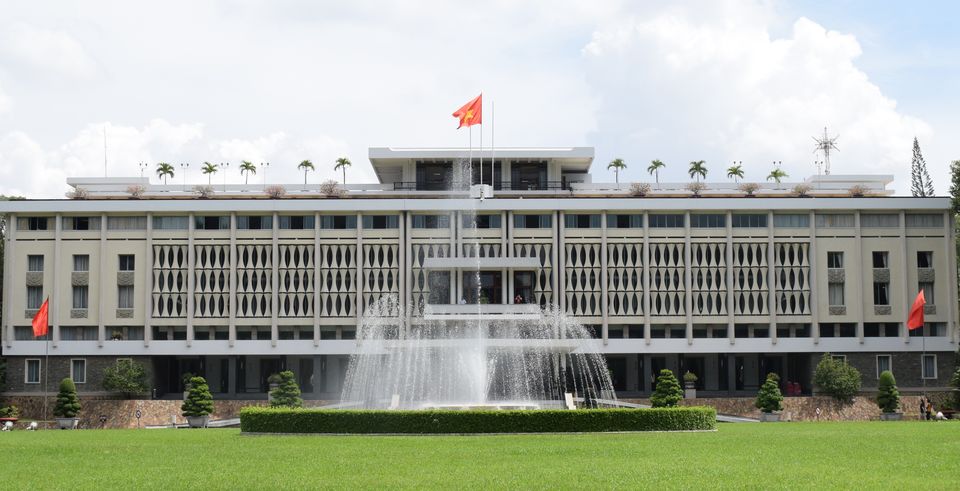 You can visit various important sites like Notre Dam Cathedral, Central post office, War remnants museum and Independence Palace in day time and Pham Ngu lao the party street in night where you will meet various like minded travelers and share your travel stories.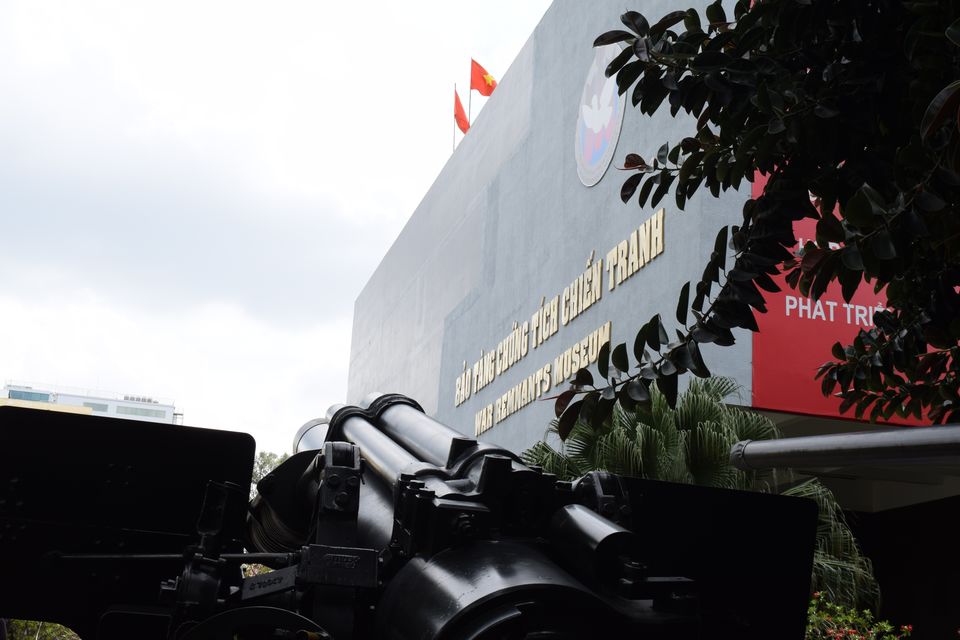 I recommend booking a hotel in District 1 near Pham Ngu lao so that you can easily find your way to hotel after 2:00am in morning,
Another important place near Ho chi Minh and a must visit for every traveler to Vietnam is Chu chi Tunnels
Chu Chi Tunnels
Chu Chi has a matrix of tunnels spread over various kilometers of land and used by Vietcong Fighters to Kick American asses. You can hire tour service or you can do it by yourself though I recommend a tour service just because the place is little far from city and transportations is really fuzzy.
Tunnels are located in jungle and temperature is humid so keep your water supply up. Also pack light and leave your bag in your tour bus if you want to crawl inside tunnels, Yes you heard it right there is a small section of tunnel open for tourist to crawl in and this small section of nearly 120m will leave you exhausted and Breathless. It will be a whole new experience. Now after crawling like guerillas it is time for some Firepower. There is a shooting range where you can fire various kind of weapons like AK 47, M16, M1 Grande (fan of Medal of Honor will love it) and Big Daddy M30. Prices are charged per bullet and you have to buy at least 10 bullets of the weapon of your choice. I fired AK 47 and M1 Grande and I can still recall the adrenaline rush I feel with every bullet.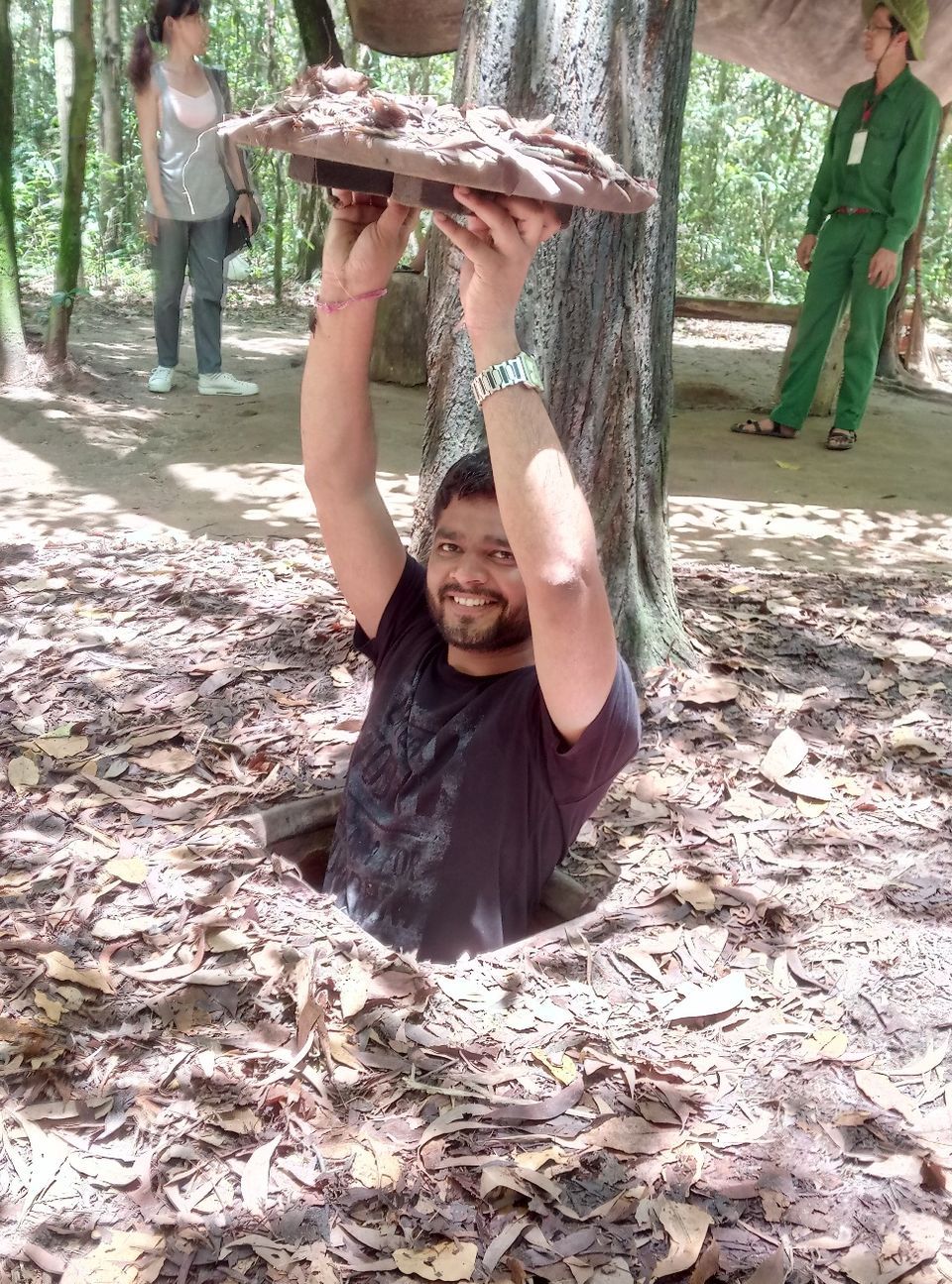 A half day tour is the best option for visiting Chu Chi tunnels.
"Vietnam has everything you can Dream about from clean beaches to serene towns, Party Streets to Heritage Sites. My Days here are over and I had to move to my next destination but I always Miss Vietnam and Vietnamese people for they are the best Hosts. There is one thing which I miss the most is Vietnamese Coffee for it is something you will never get anywhere else.
So leave your worries and plan a getaway to this Beautiful Country. You can message me for any help or queries and I will be happy to help."