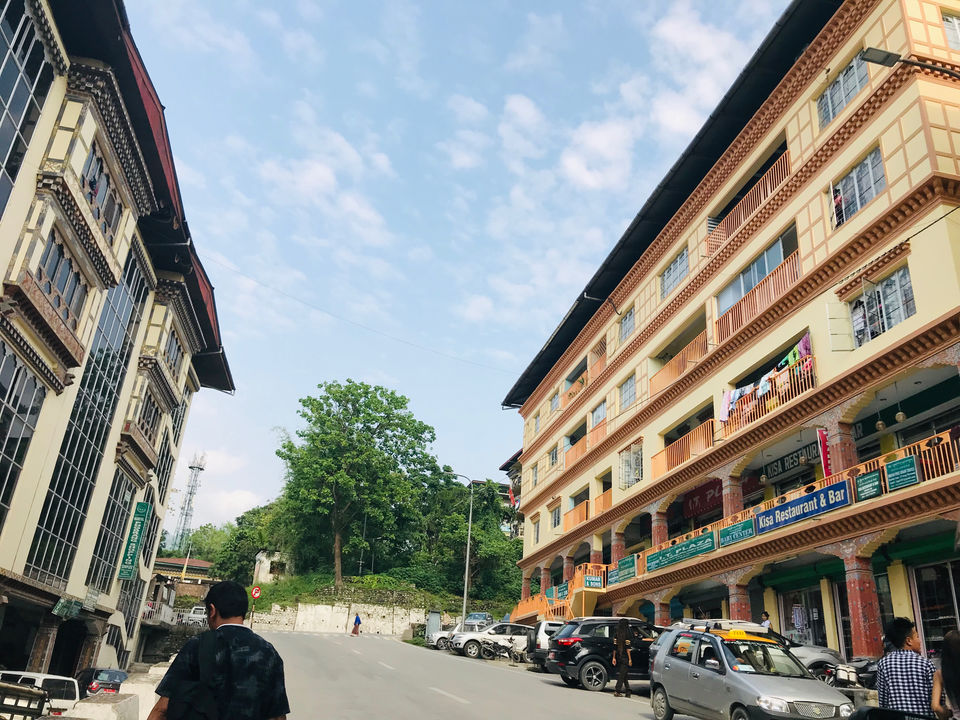 Wondering, where, how, when and with whom, it takes a lot and lot of time to plan and then execute it and be at the planned travel destination sometimes and sometimes it just happens.
On the north border of the state of West Bengal lies a beautiful organic country Bhutan. For a complete trip to Bhutan we would obviously need some time but a day trip is also possible just the way I made it.
Although it's closest to my hometown yet many people travelling to Dooars or North Bengal can too make this happen. Phuentsholing is the border to India and allows entry and trade between India and Bhutan.
The nearest railway station being Hasimara being 20 km away and the nearest Railway junction is Alipurduar. The nearest city being Siliguri.
A day can be surely planned in Phuentsholing and one can enjoy the Buddhist monastery, the beautiful view from the mountains, the local food and shopping too.
I started my day directly form the Kharbandi Monastery. The location of the monastery goes a spectacular view of the beautiful Jaigaon town (the Indian town bordering Bhutan). The monks, the localities and the view is worth the day spending there. From there I came back to the main market square which houses another religious place Zangdo Pelri Lhakhang. This place is surrounded by garden where people pay a visit to relax to pray and also enjoy the serenity of the place. This place in the middle of the main market and very close to the Bhutan gate so one can take a stroll on the roads and fill in their stomach with the local food and do some shopping form the stores located there.
I completed my evening with a beautiful view of the park from the Kizom cafe located just off the street. A small beautiful and cozy cafe which is very rare in a place like that.
Overall even u cannot plan a complete Bhutan trip you can surely have a essence of it ... for which you just need a day.