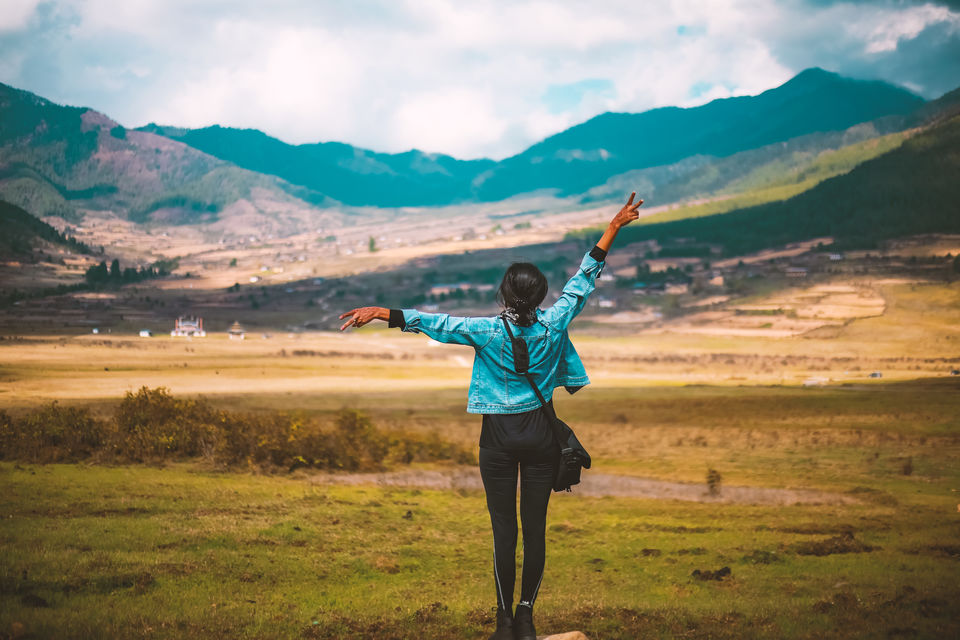 The magnificent picture of a monastery on a hill is not new to the world. This image has brought more travellers to this country, popularly known as "Land of The Dragon". Bhutan – the happiest country in the world is the best country to visit for numerous reasons. Of all the experiences that Bhutan has to offer, riding that thumping two-wheeler on the curves of the Himalayas is hands down one of the best things to do.
Riding in Bhutan is much easier, courtesy their amazing roads. Starting from the tea estates of Siliguri to the valleys of Phobjikha, every bit of the road is enjoyable. Passing through the monasteries of Paro, Big Buddha in Thimphu and river crossings in Punakha, this ride is one that you will remember forever. Scroll down to catch glimpses of the journey and know about the itinerary and permits.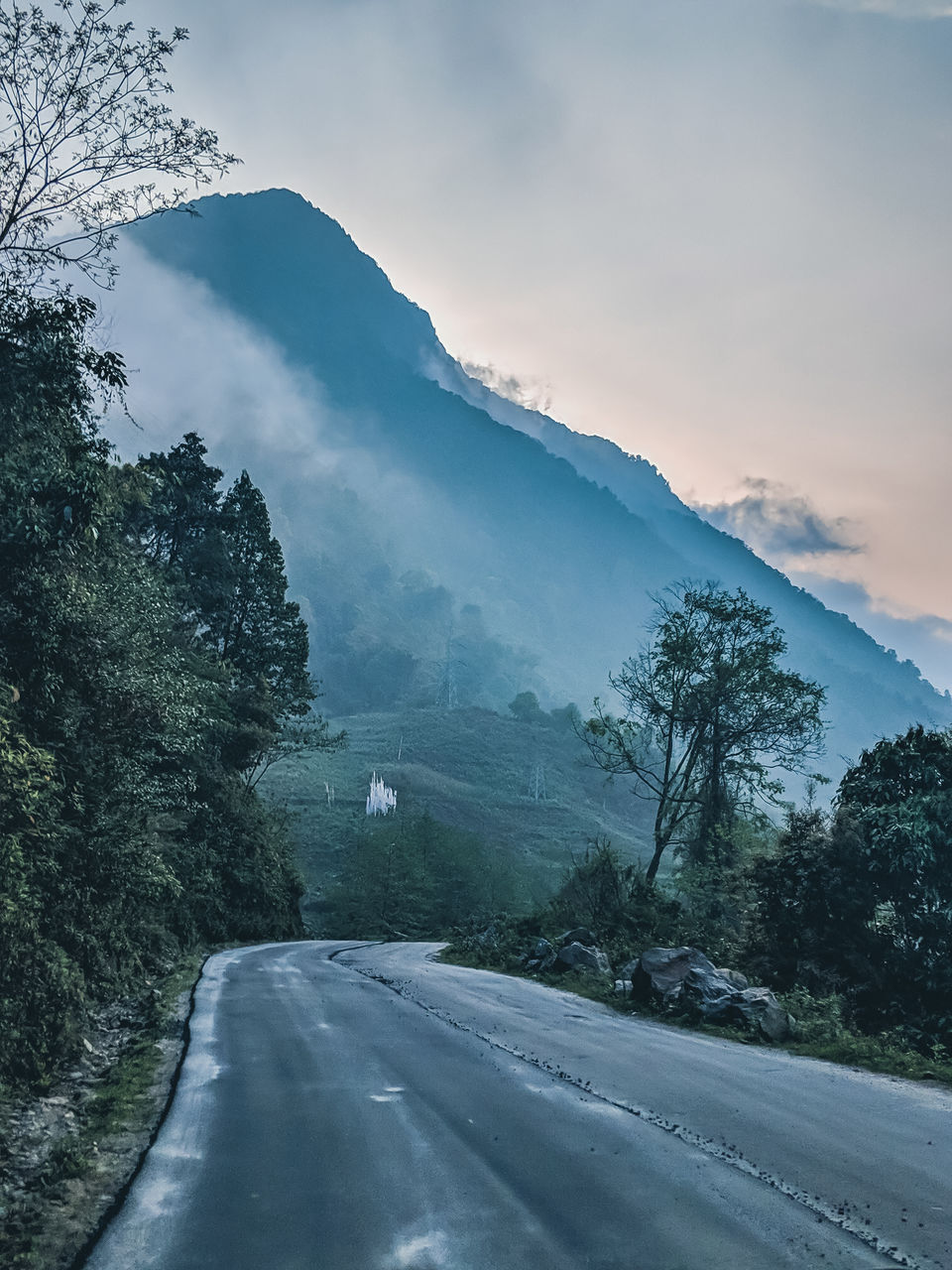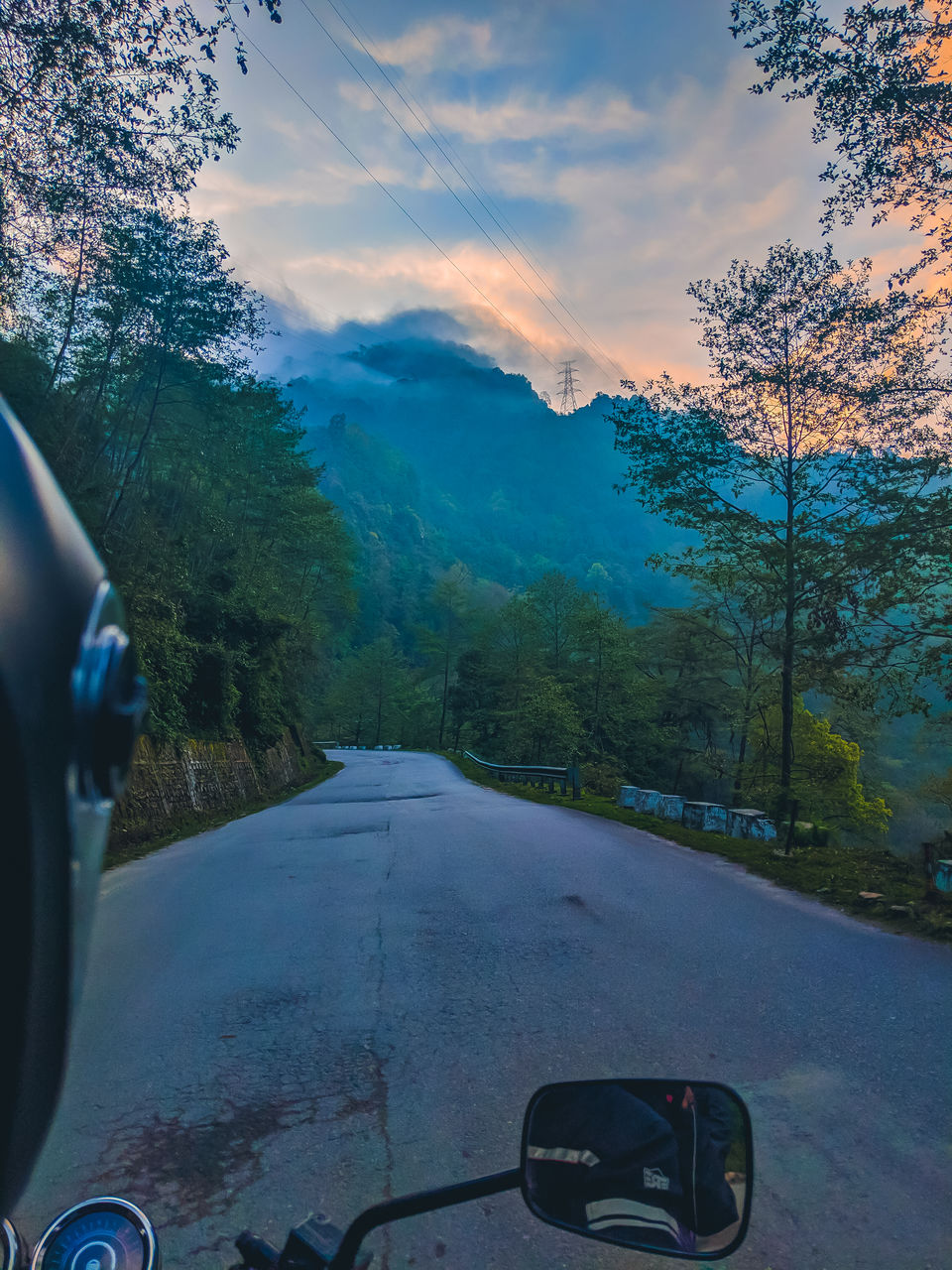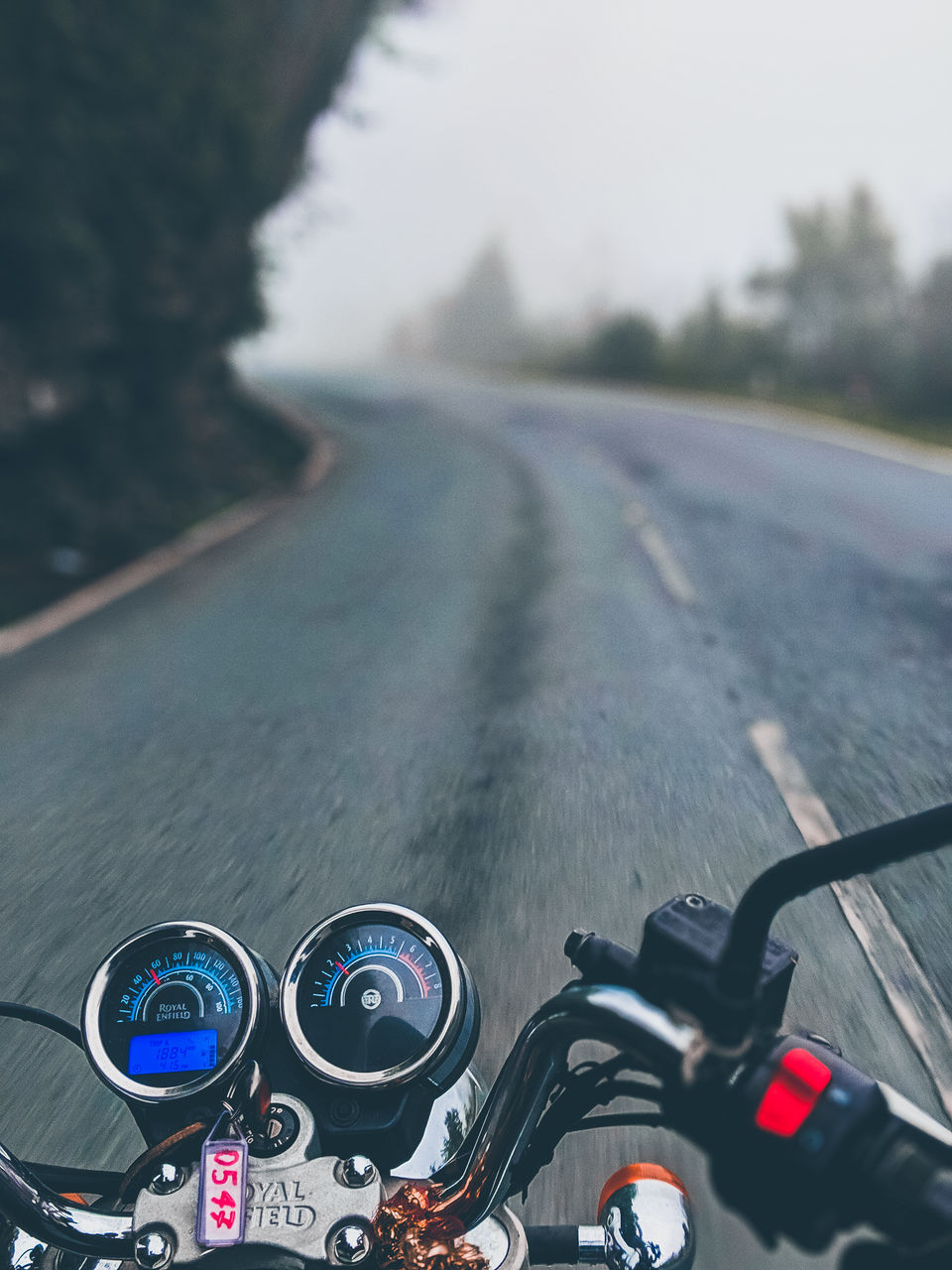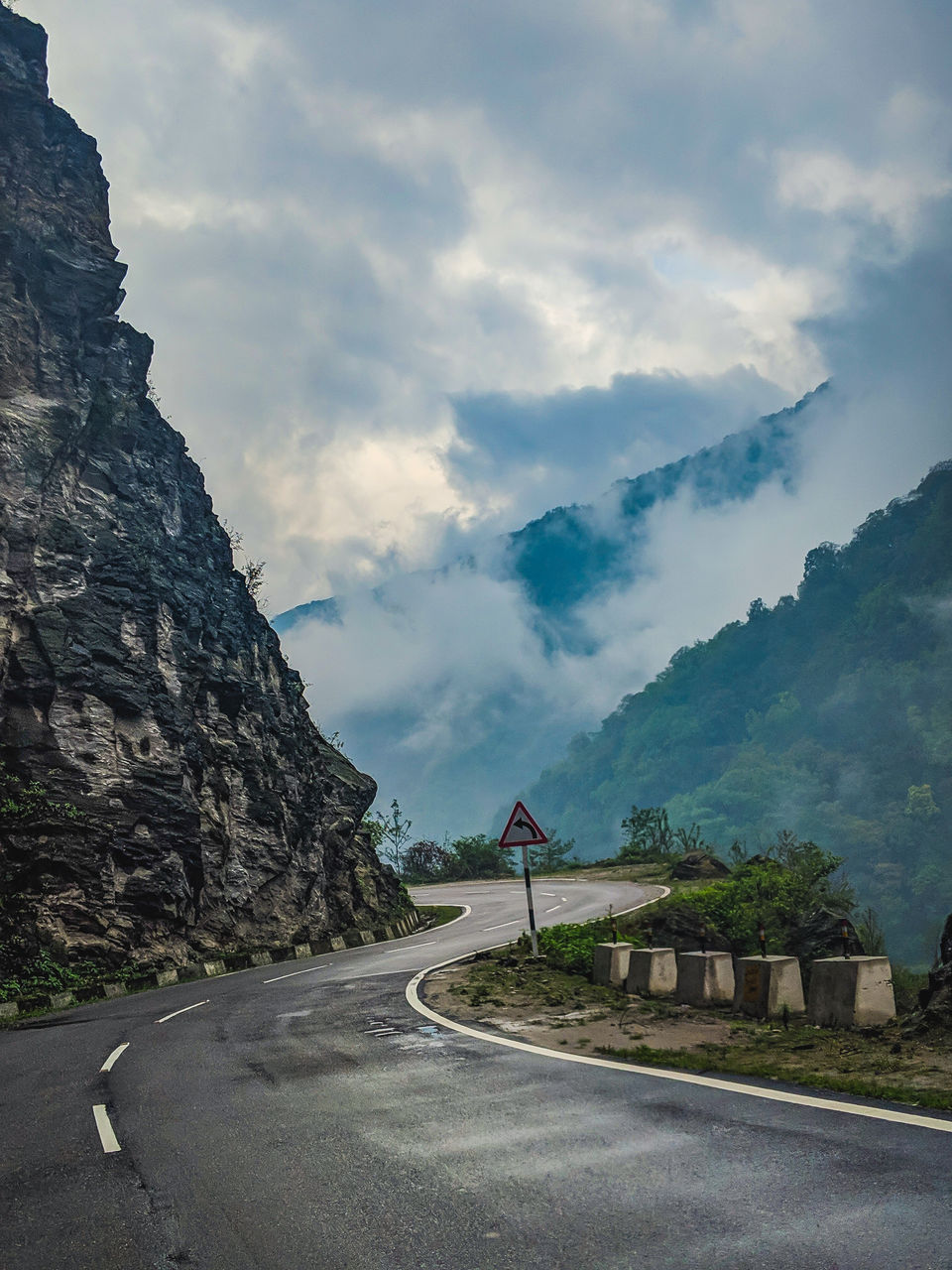 Permits:
First things first, one has to get permit to enter Bhutan by road from Phuentsholing. Easier thing to do, would be to get hold of a local guy who will help you out with all the formalities. Ask any hotel in the area to put you in touch with an agent. The Permit office in Phuentsholing is at a walkable distance of 500 metres from the Bhutan gate.
One should take entry permission for themselves and the vehicle. The permit taken here is only valid for Paro and Thimphu. For own vehicles the permit for Punakha, Phobjikha and beyond should be done from Thimphu's permit office. Before you leave for Punakha ensure you have taken the necessary permission from Thimphu. Take the permit application from your hotel itself and go to the "Thimphu Immigration Office", submit your application for permit extension. The officers take two hours to process the application, after which you need to take your permit for stamping to the RSTA office.
At every checkpoint, one should stop and get a stamp of clearance. This will be checked on your return at the final checkpoint.
Bike rentals:
Renting a bike has become easier than ever with the bloom of many online platforms. You can choose one of the vendors or can go to the rentals directly. A good Thunderbird 350 from "Royal Riders" will cost you Rs 1,100 per day.
Ensure you have an extra clutch cable, brake shoe and puncture kit. Carry floats or butt cushions, knee guards, a good jacket, gloves and off-course solid helmets for the rider and the pillion. All of the above can be rented as well.
Travel tips:
1. Bhutan is half an hour ahead of IST, set your watch accordingly.
2. Indians are allowed in and out of Bhutan via Bhutan gate after 6.00 am and should return by 9.00 pm if you are staying in Jaigaon on the Indian side of the border.
3. Alternately you can also stay in Phuentsholing, on the Bhutan side of the Border without permit.
4. Google maps will not help you much for commute within the city, asking the locals is the best way.
5. There are no road dividers, no one honks your ear off and very few traffic cops around. Learn and respect their traffic rules.
6. While crossing the roads use zebra crossings only. You will be surprised at the immaculate rule following.
7. Adhar/PAN is no longer valid hence carry your voter ID or passport.
8. Immigration office is closed on weekends and public holidays
Now that we have the permits and bike in place let's get into the detailed itinerary.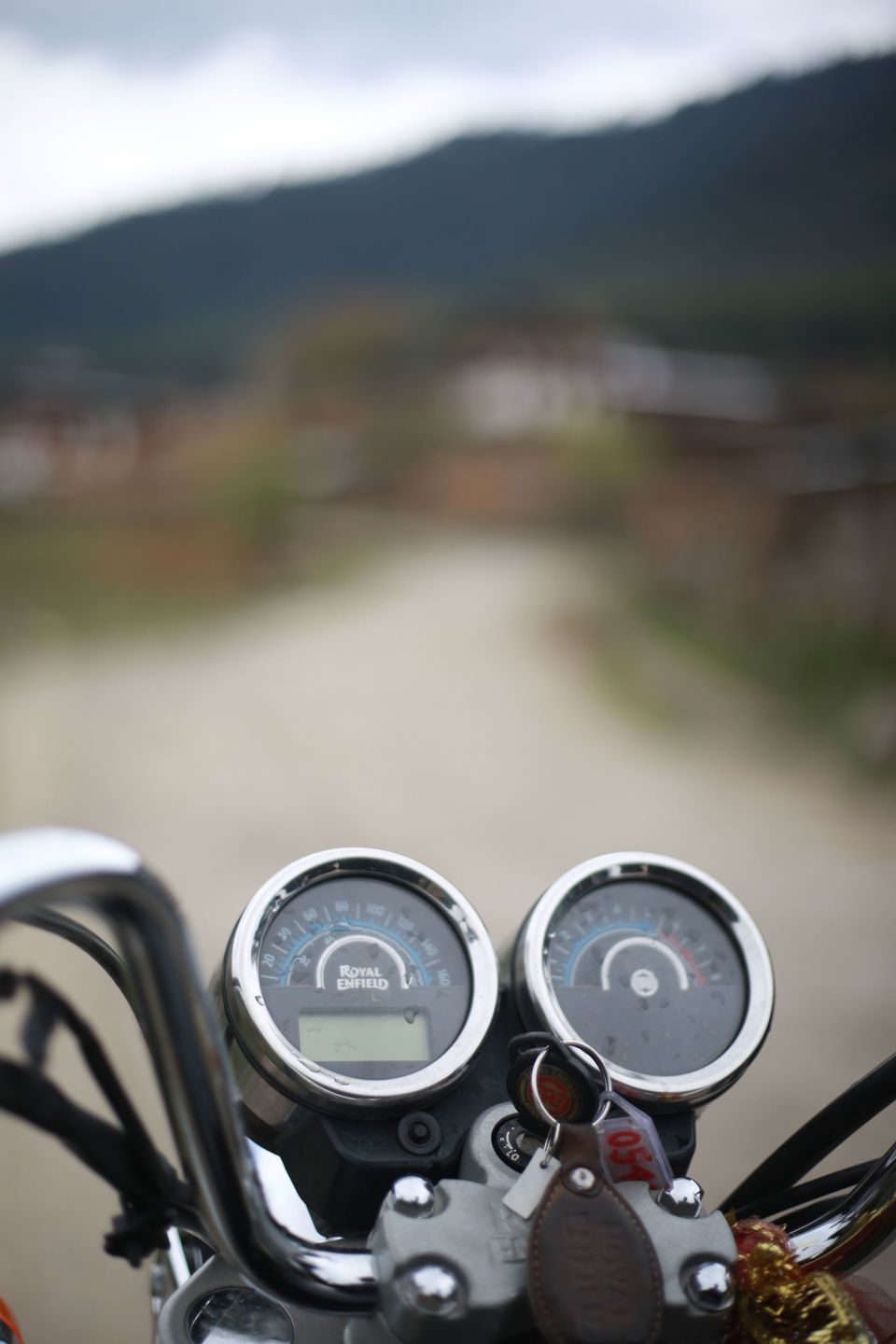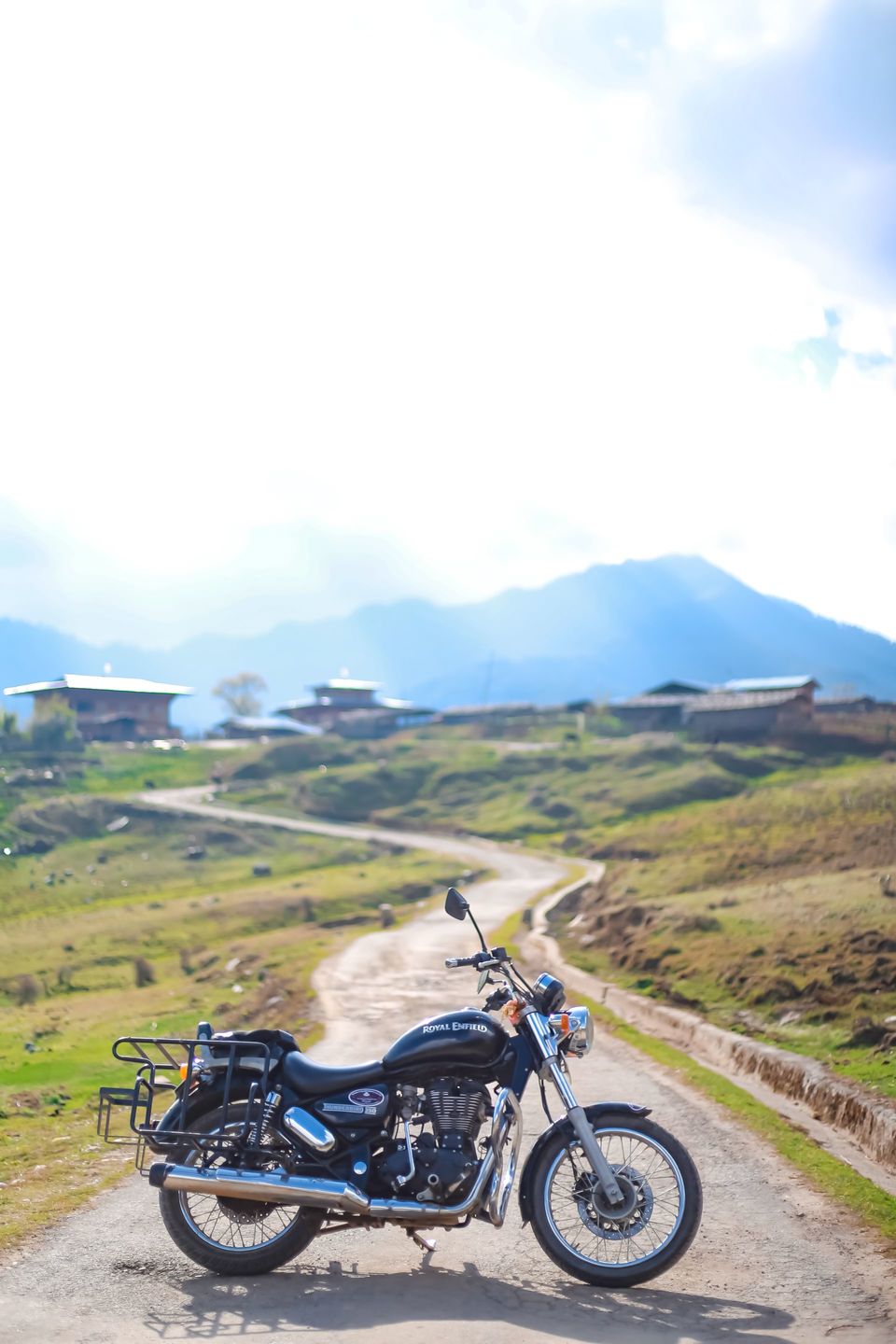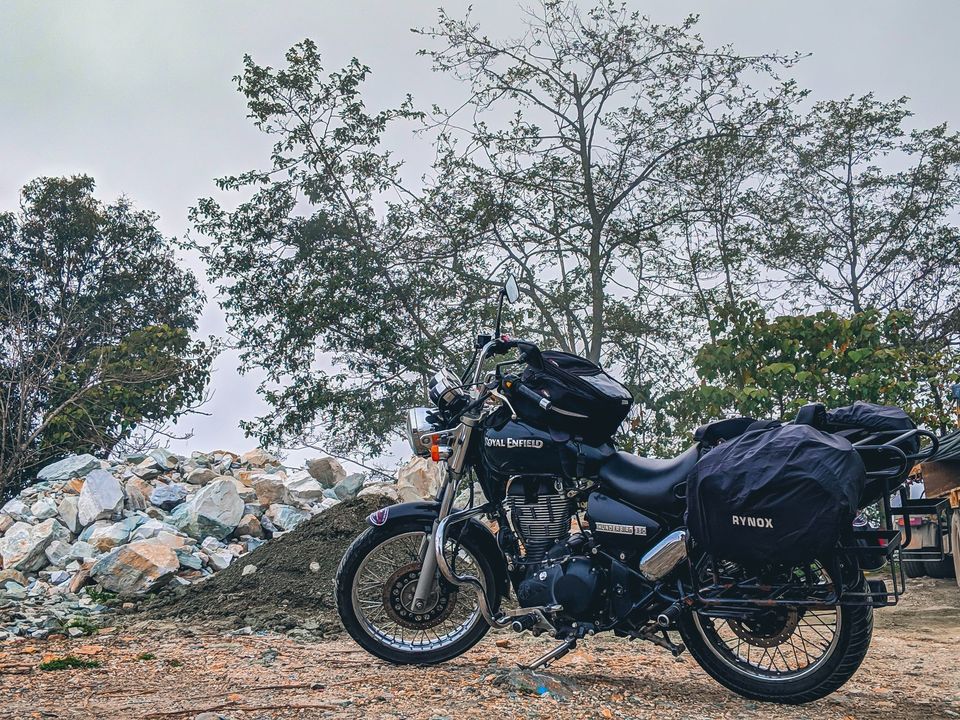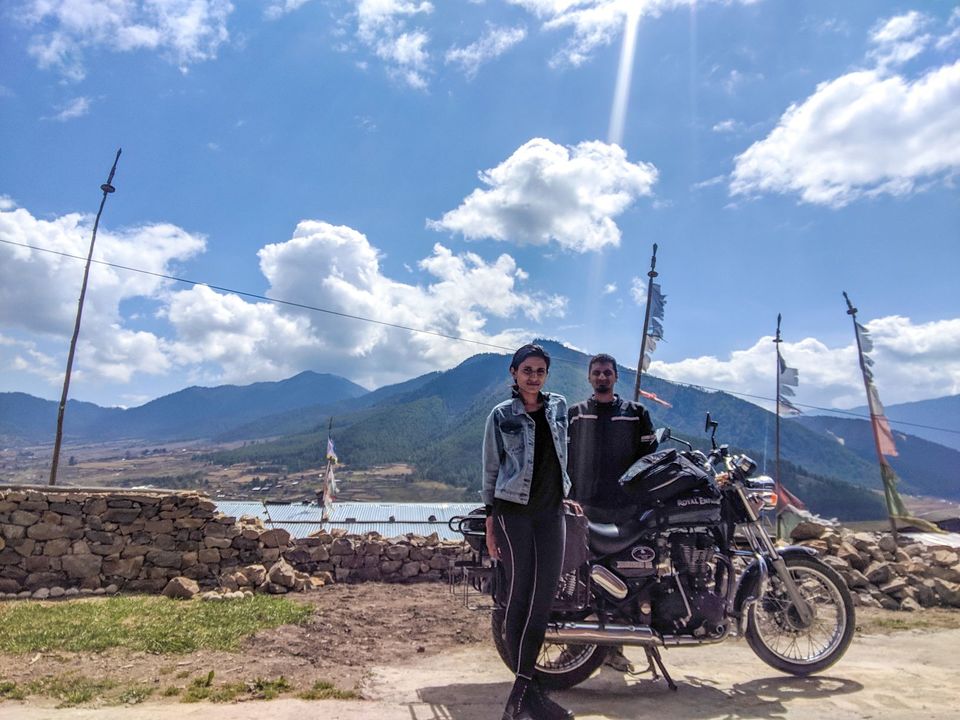 Itinerary:
Siliguri to Phuentsholing (153 km, 3.5 hours)
One must fly to Bagdogra in West Bengal to reach Siliguri. Bagdogra has flights from all major cities in India. At the airport you can take a cab and go to the bike rentals directly. Check your bike, take a test ride, saddle up and dug dug dug dug you go.
The road from Siliguri to Jaigaon is under construction and will slow you down. Nevertheless, it is a beautiful route passing through tea estates, streams, bridges and villages. As you reach Jaigaon three hours later, you will be welcomed with the first view of the hills dividing India and Bhutan. This is just a glimpse of your oncoming journey. Assuming that you started from Siliguri post lunch, you will reach Jaigaon by nightfall.
Places to visit in Phuentsholing:
Bhutan gate, Crocodile Breeding Centre, Karbandi Monastery and the market.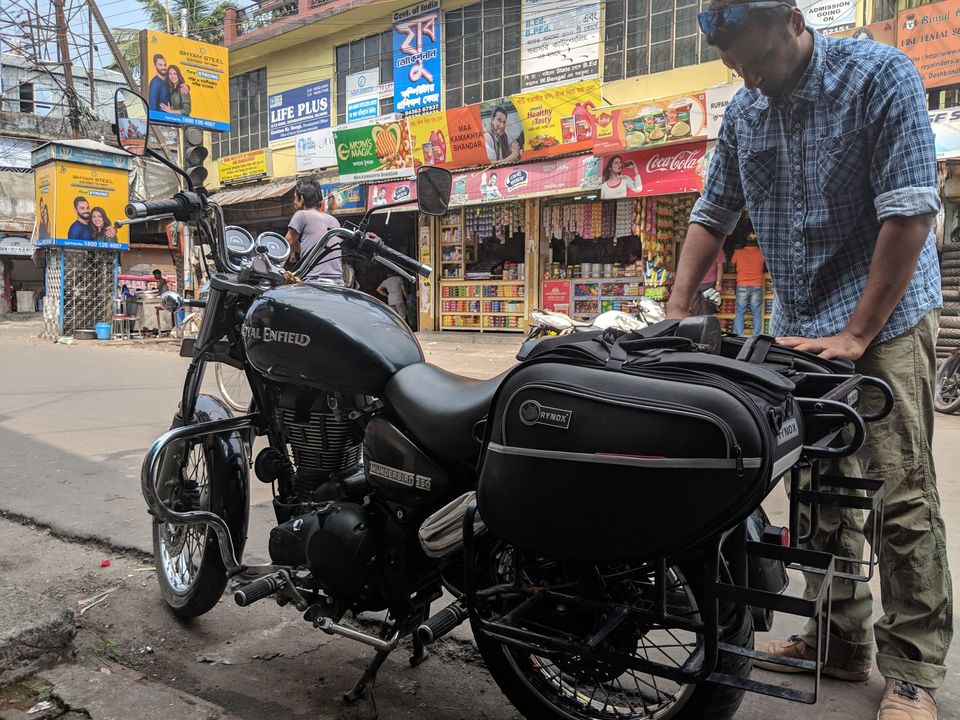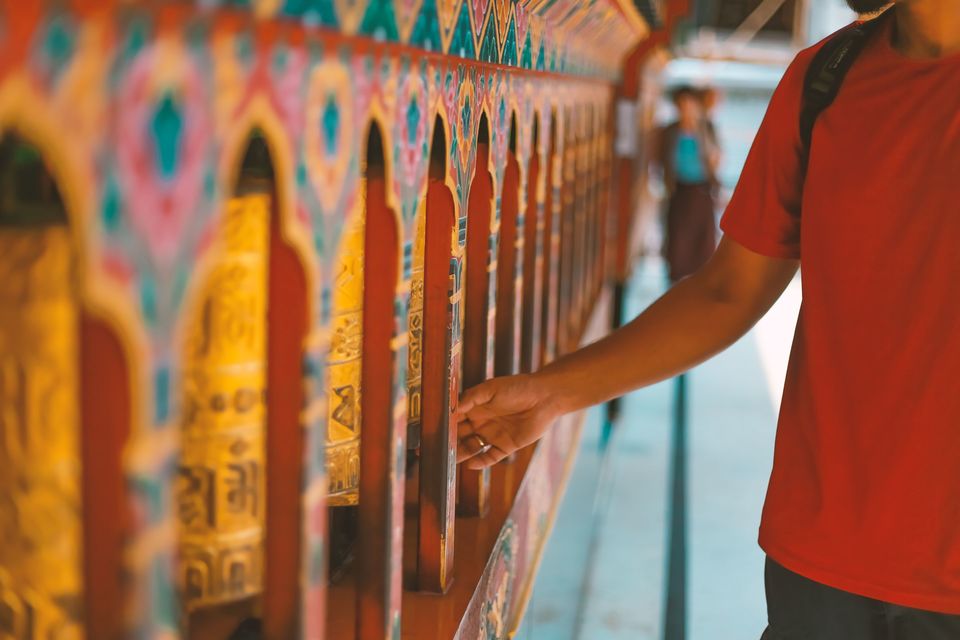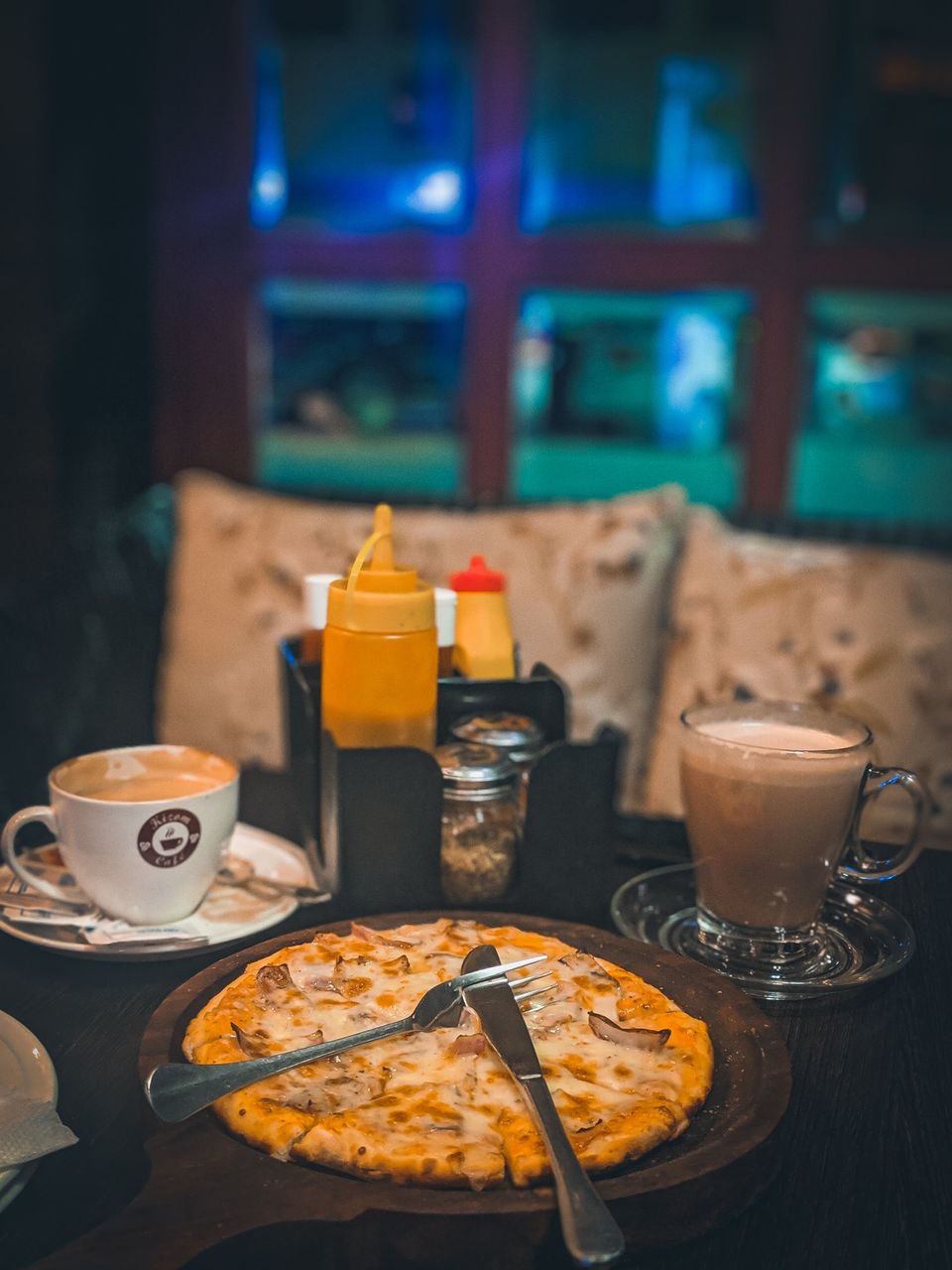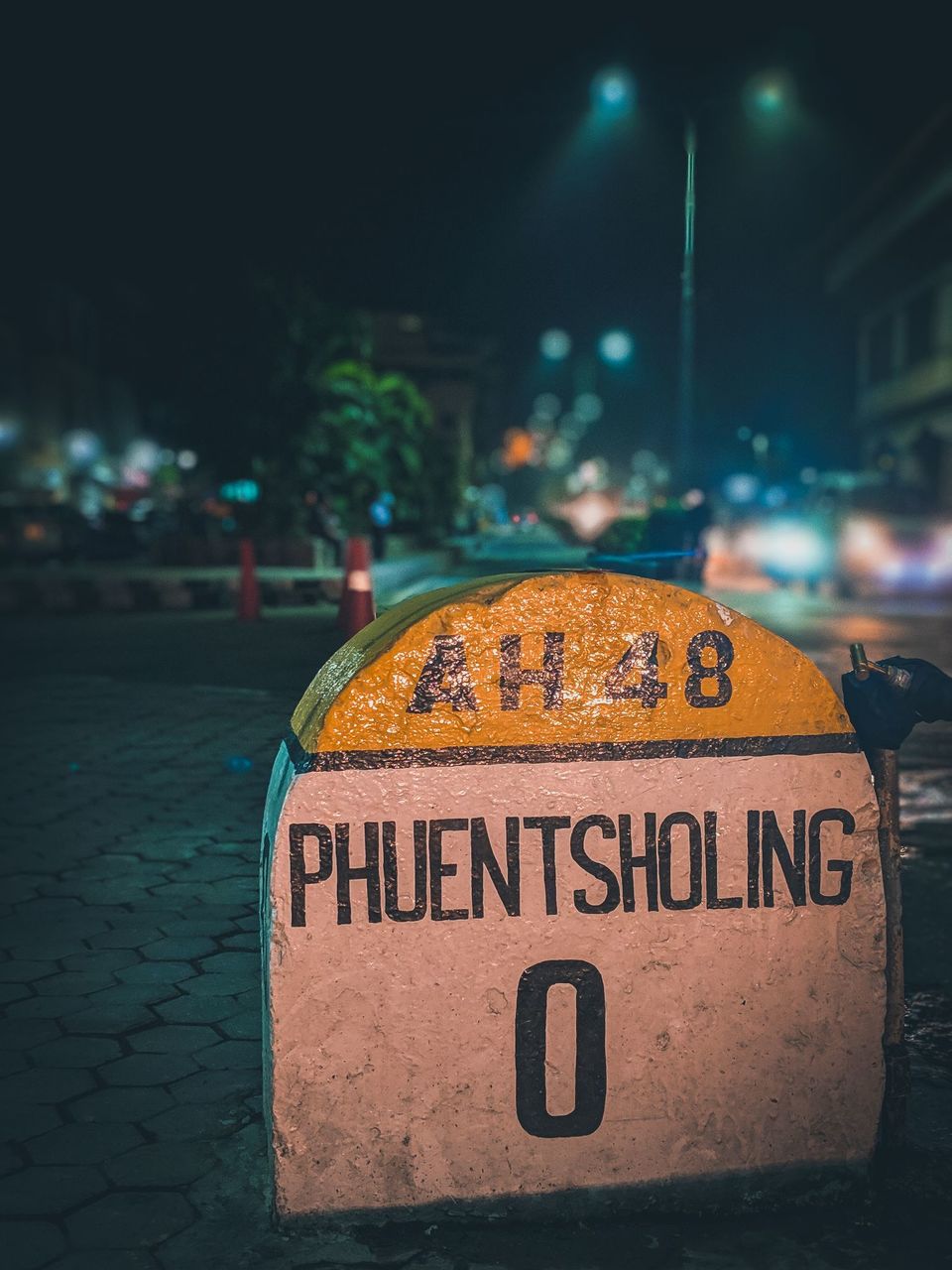 Phuentsholing to Paro (147 km, 4 hours)
Wake up to the fresh, dust free air and get ready to get your permits done. This entire process will take you half a day. So get to the Immigration office as early as 9.00 am (BT). Once the permits are in your pocket, start your heavenly ride to Paro.
The route today will take you via some vibrantly green hills deeper into Bhutan. One hour into the ride you will start to experience fog and slight drizzle in the air, make no mistake in noting this place called Gedu. It is a small town known to have rainfall throughout the year. The route is mostly uphill until you reach Paro; the calm valley.
If you have a time constraint then the hike up to Tiger's nest should be the first thing you do. It is a monastery which holds a special place in the history of Bhutan. The hike is about 5 hours in total, not difficult and offers you panoramic views of the valley. You can also visit monasteries, shop in the town or just take a walk in the fields.
Places to visit in Paro:
Tiger's nest hike, Rinpung Dzong, National Museum of Bhutan.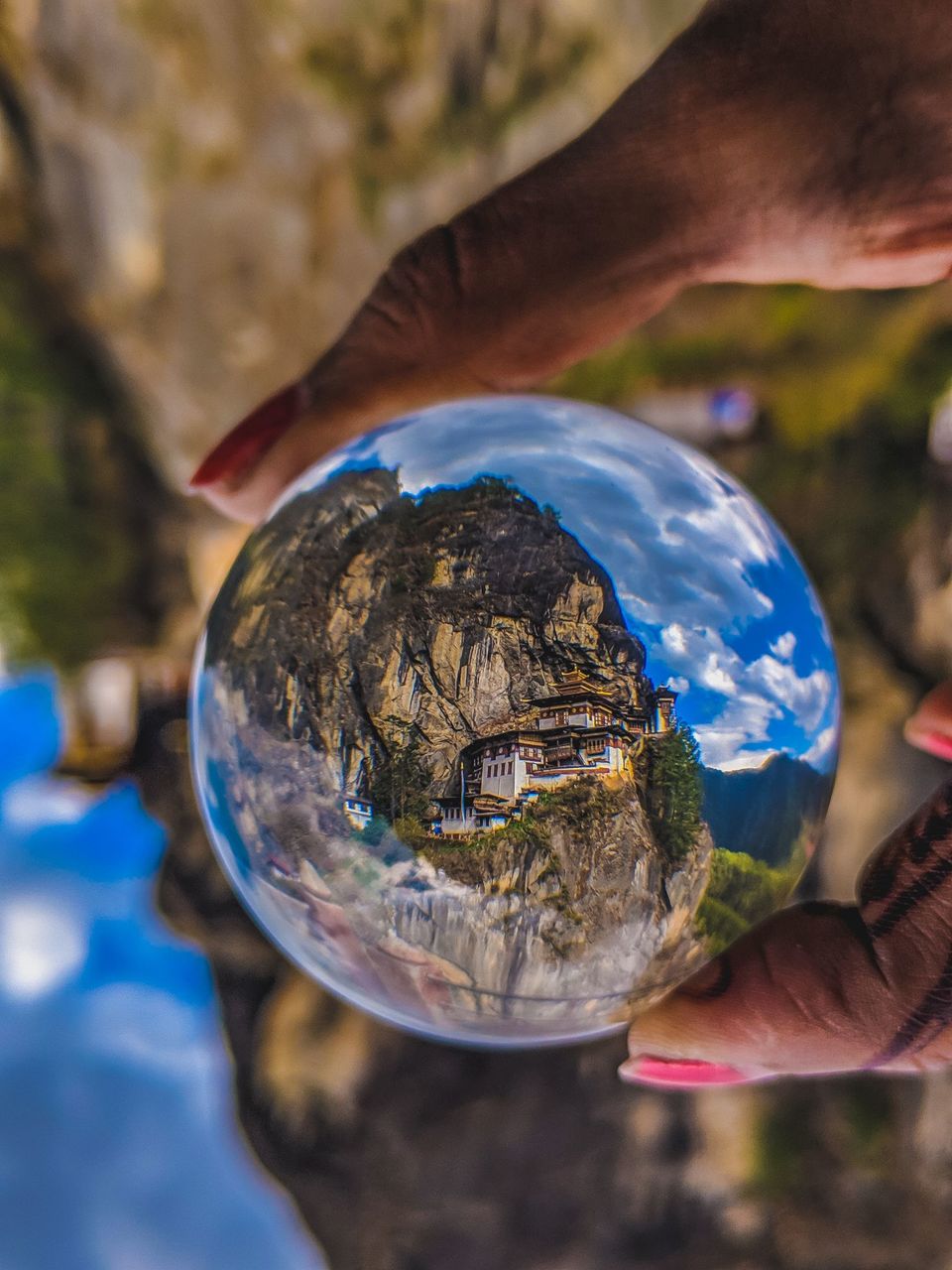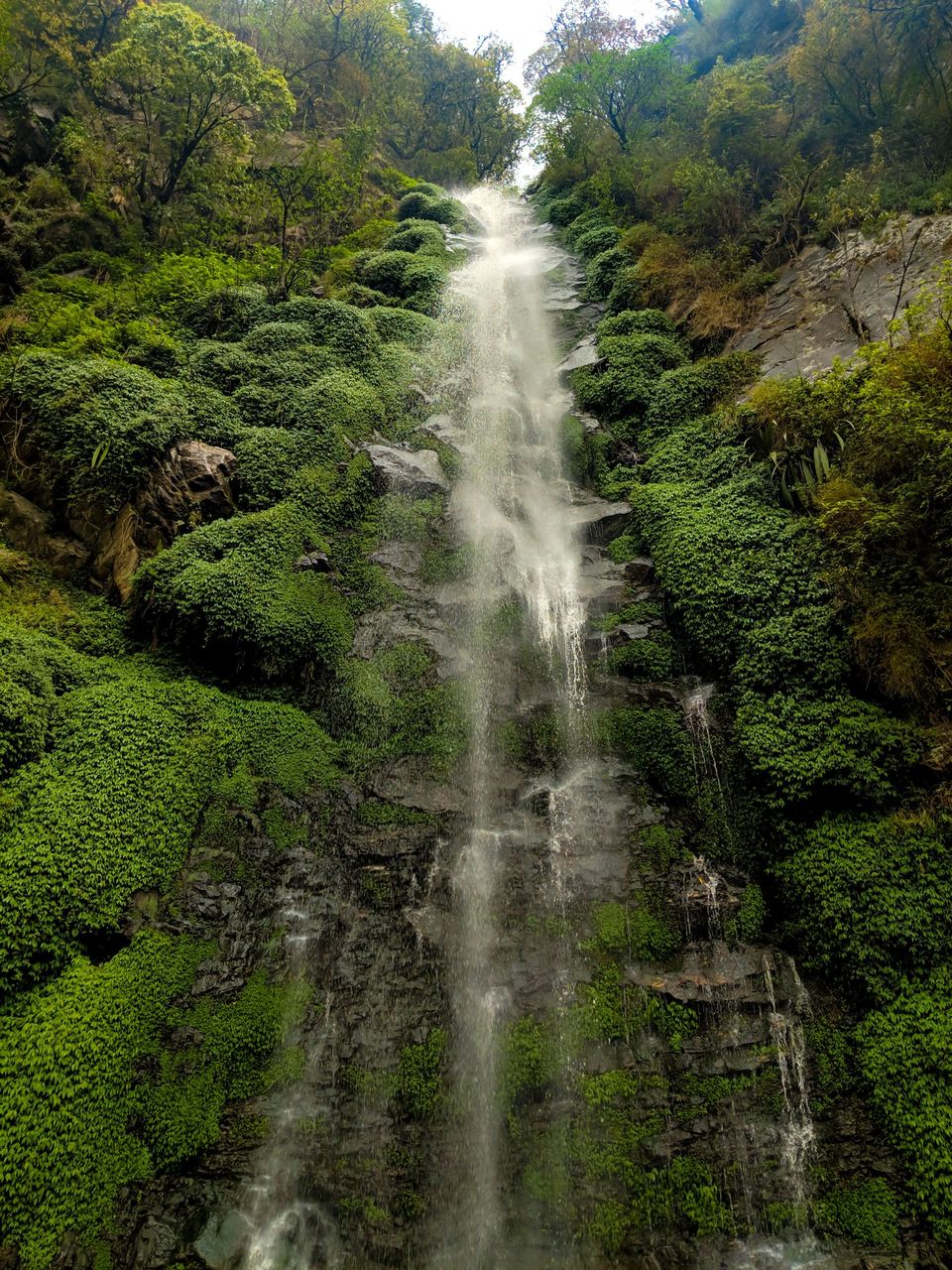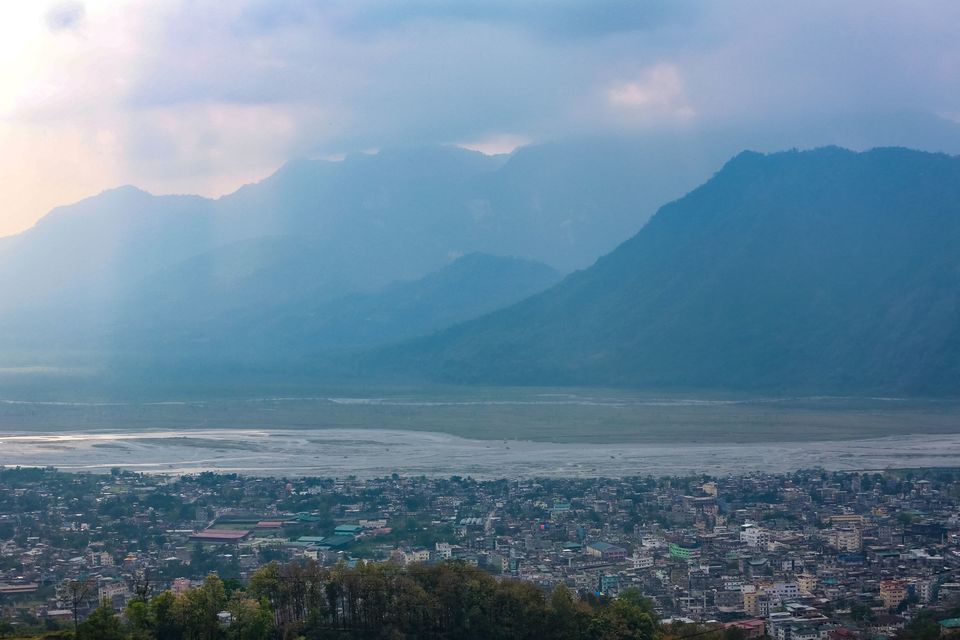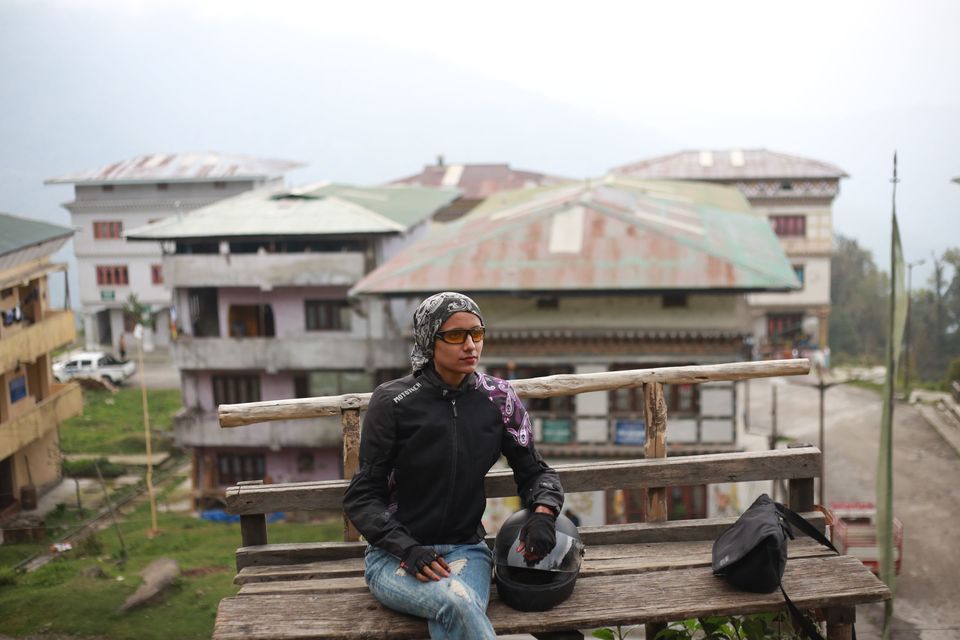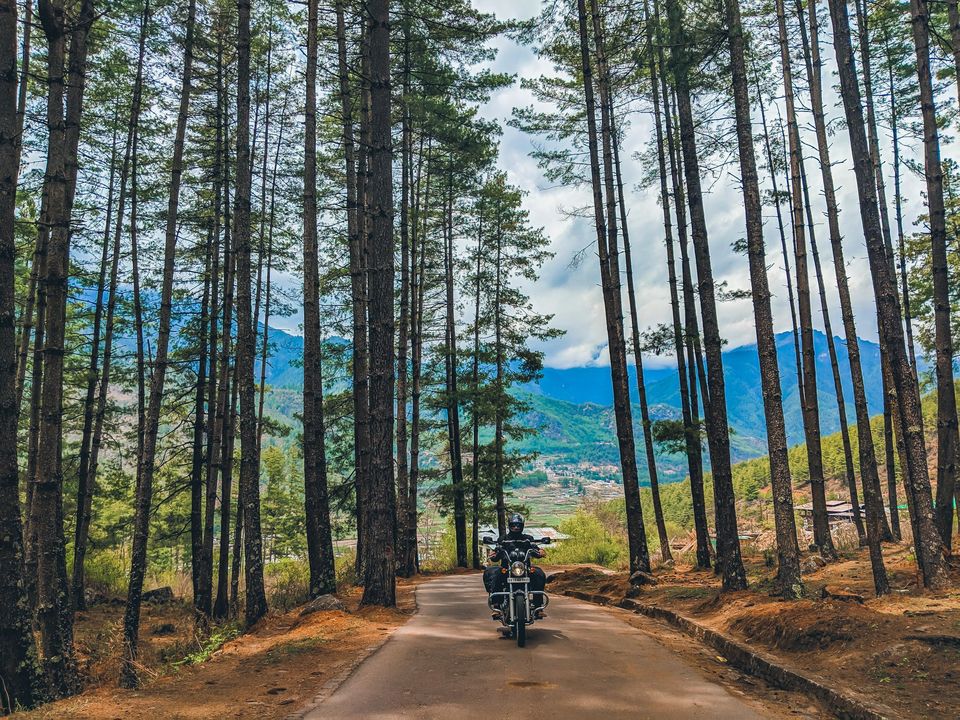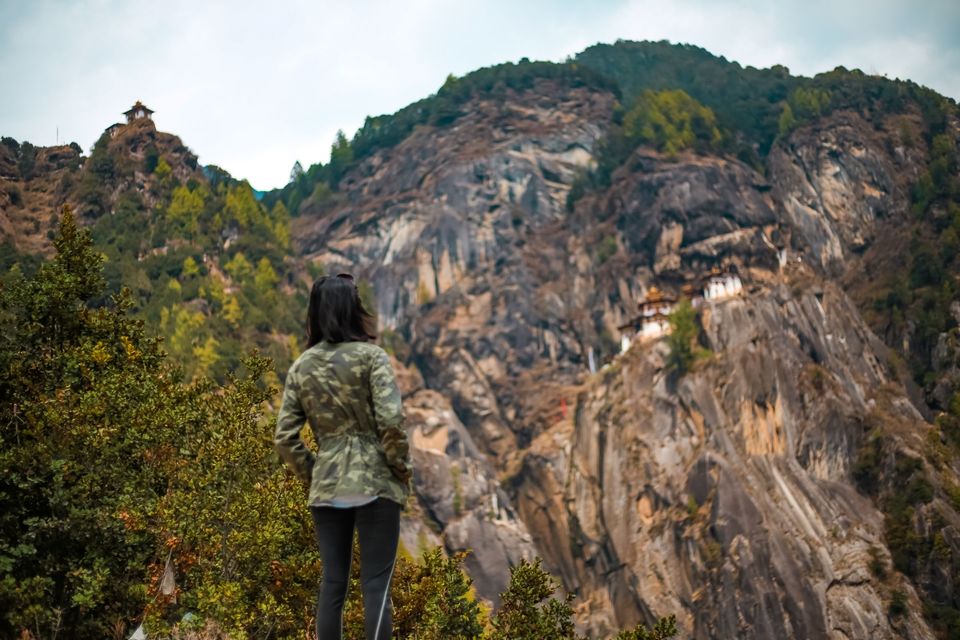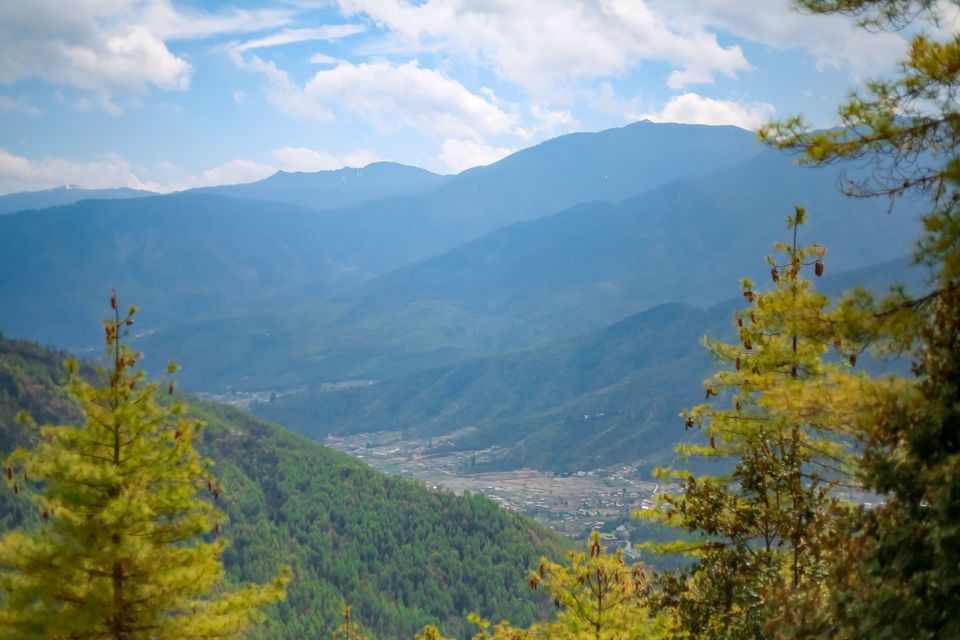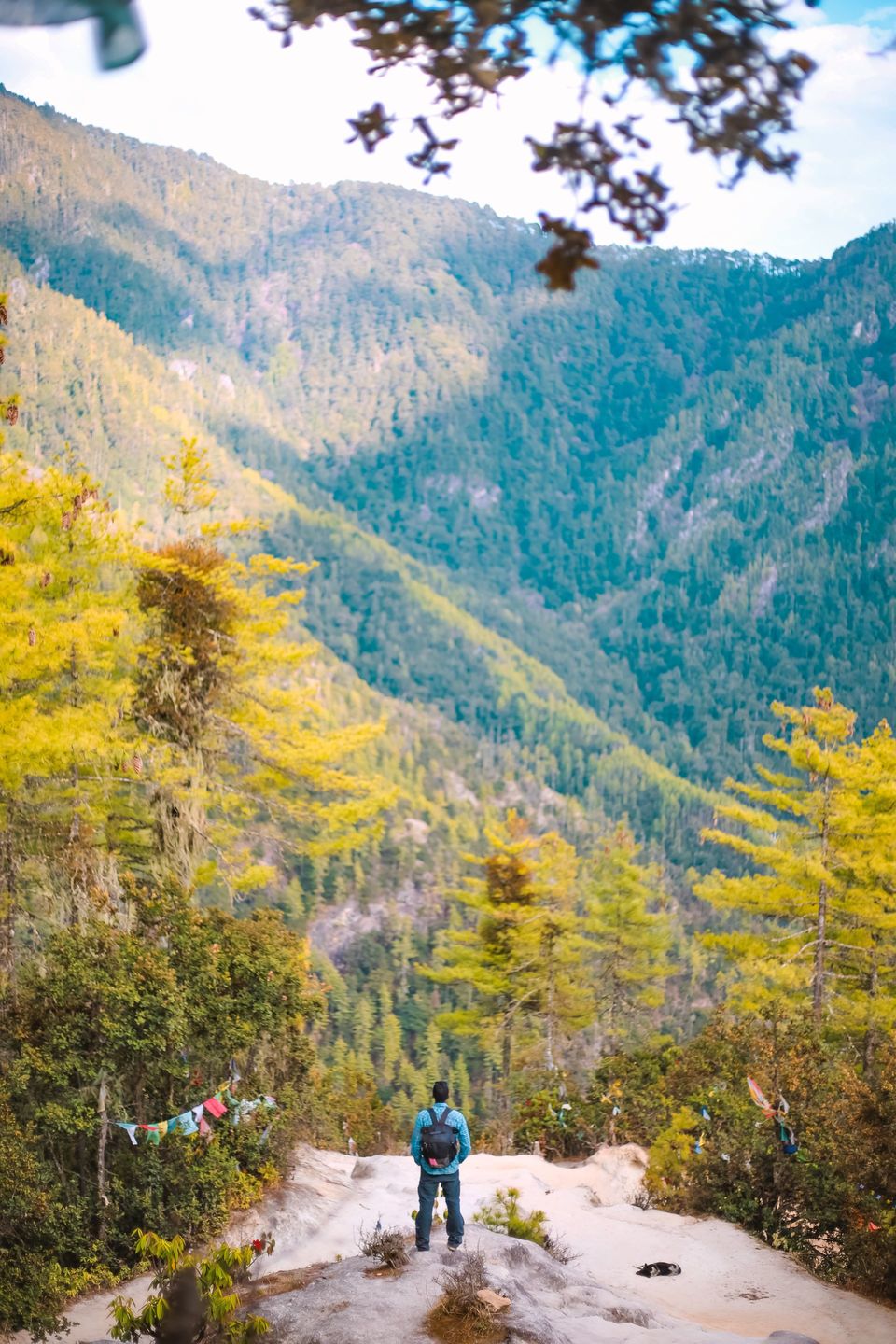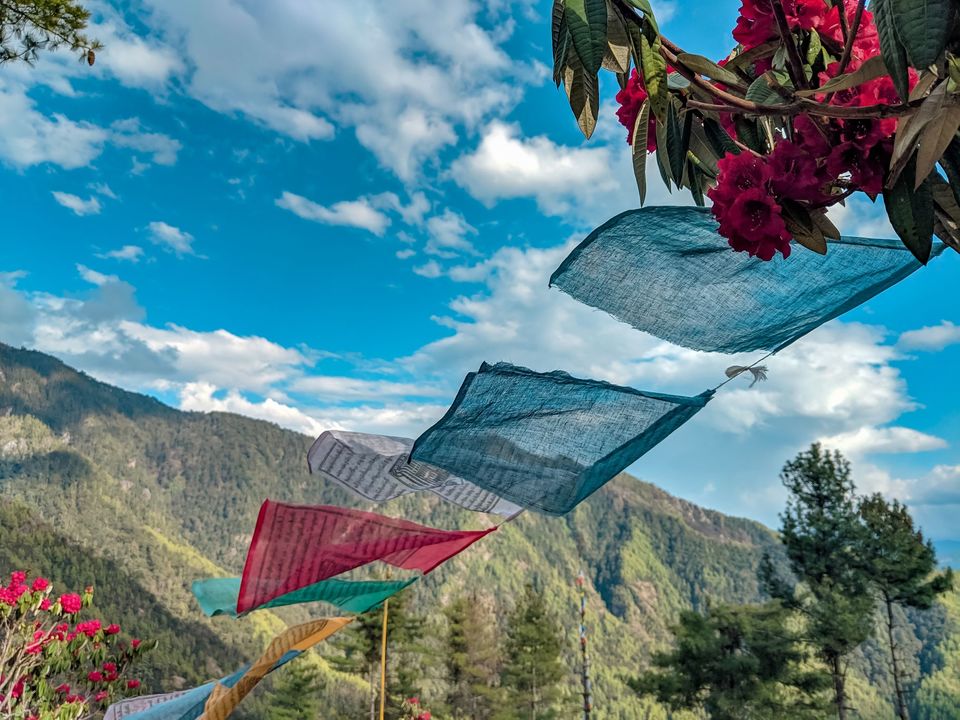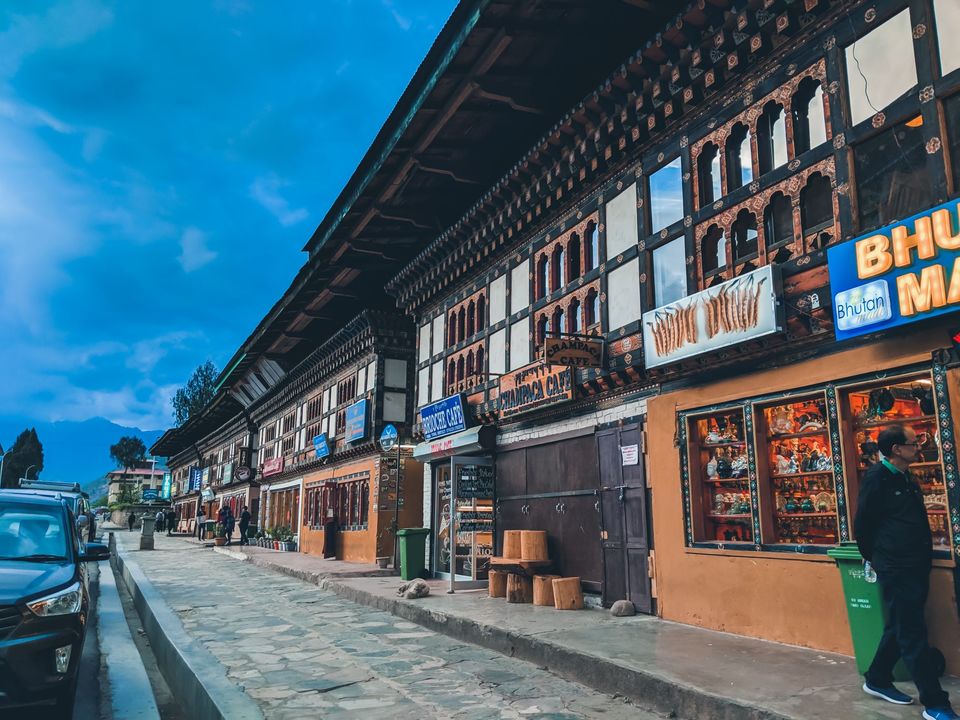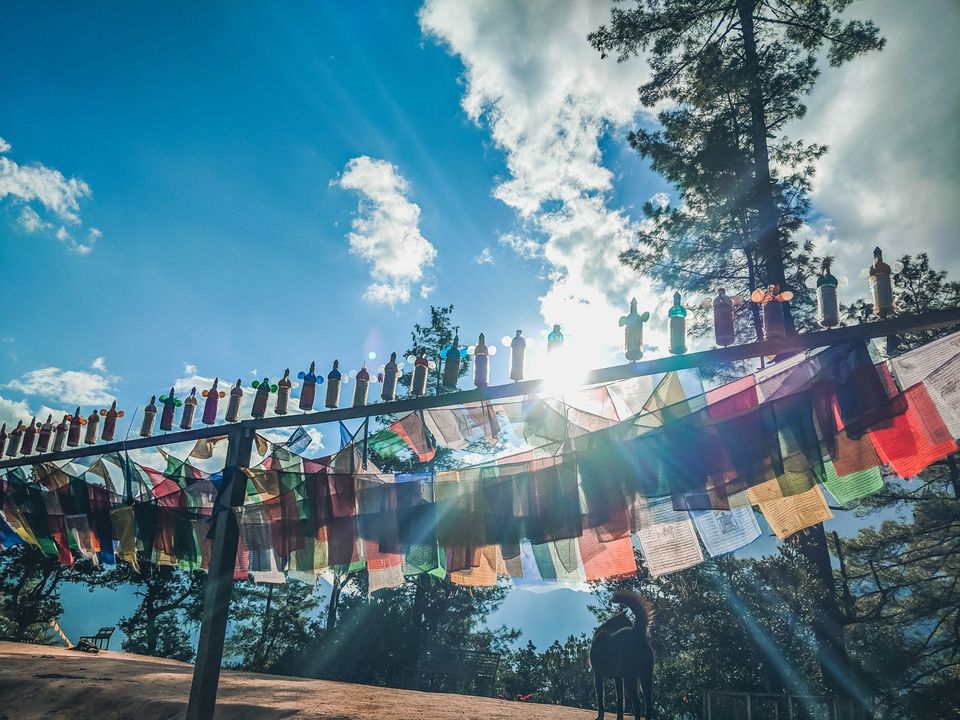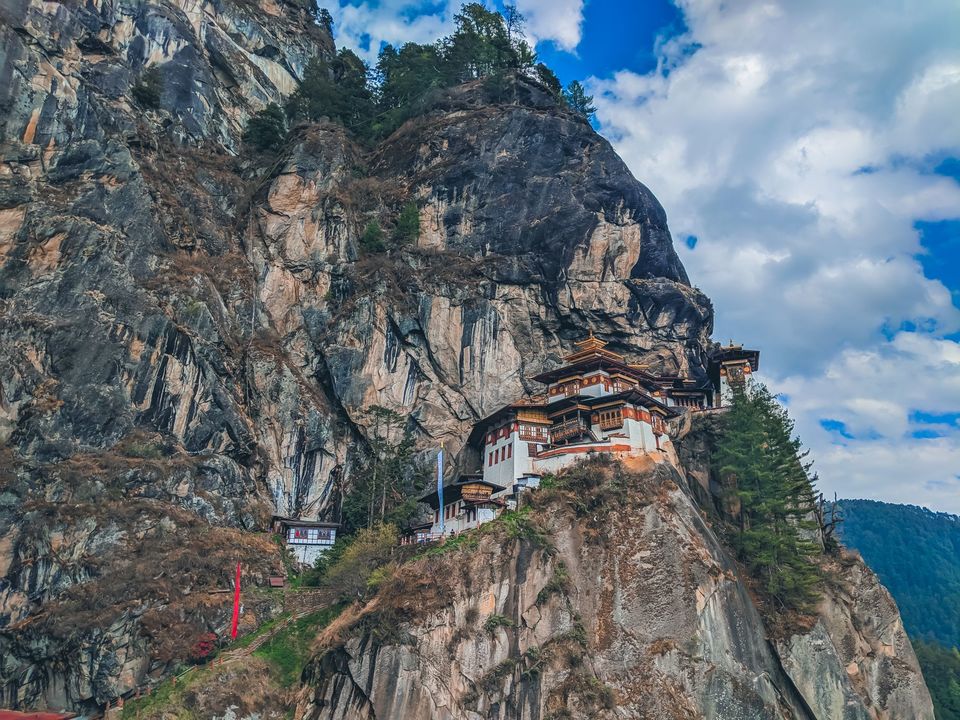 Paro to Thimphu (50 km, 1 hour 15 min)
Begin your day as early as possible and start your ride to the capital city of Bhutan. As you enter Thimphu, the beauty of the valley will certainly leave you in awe. The colorful houses with the traditional architecture, the river flowing neatly dividing the valley and the never ending range of hills will freeze an image in your heart. Thimphu is the biggest city in Bhutan and the most colorful one too. Riding within the city is also fun here.
Places to visit in Thimphu:
Big Buddha, Tashichho Dzong, Memorial Chorten, Changangkha Lhakhang, Folk heritage museum.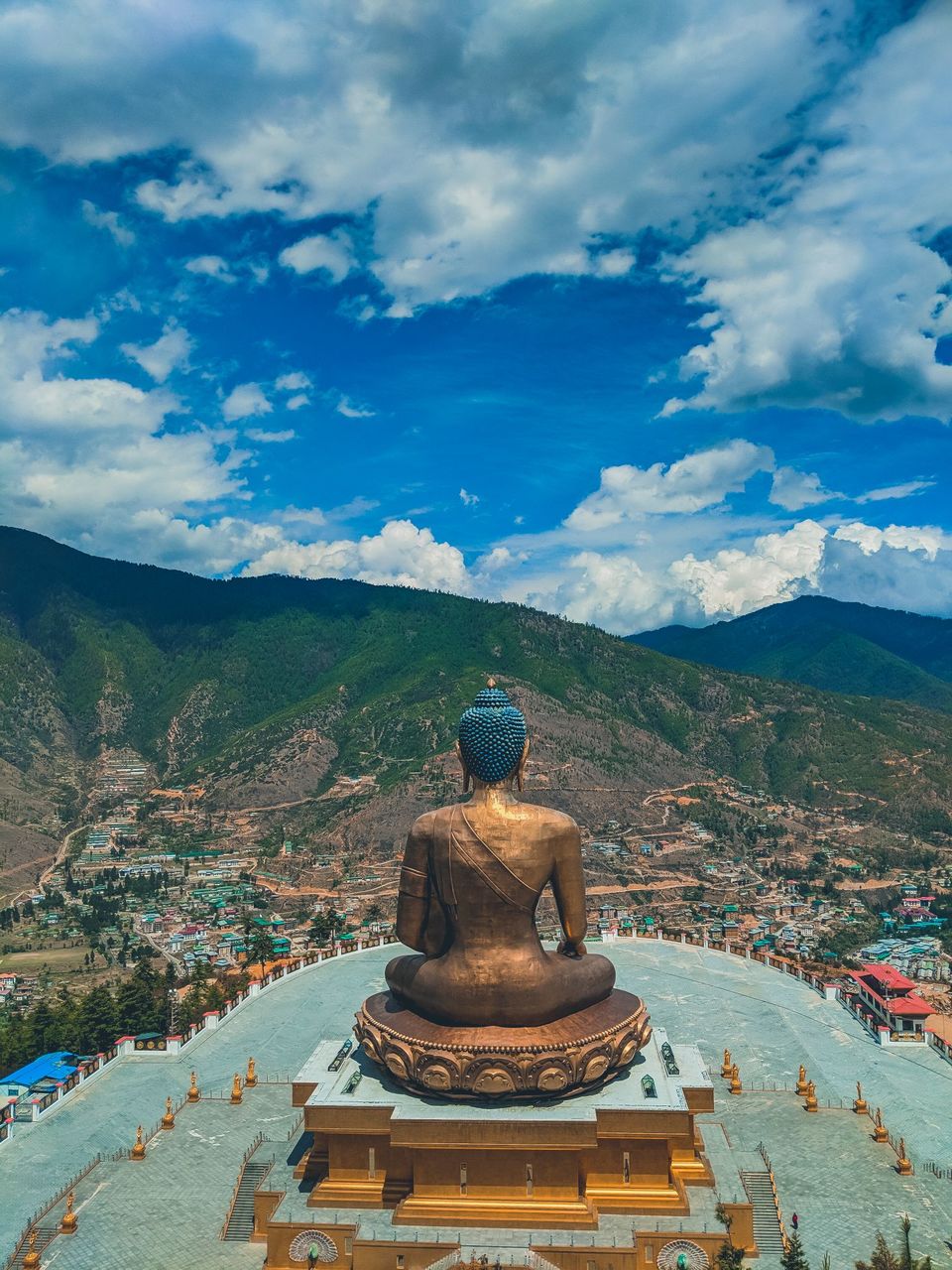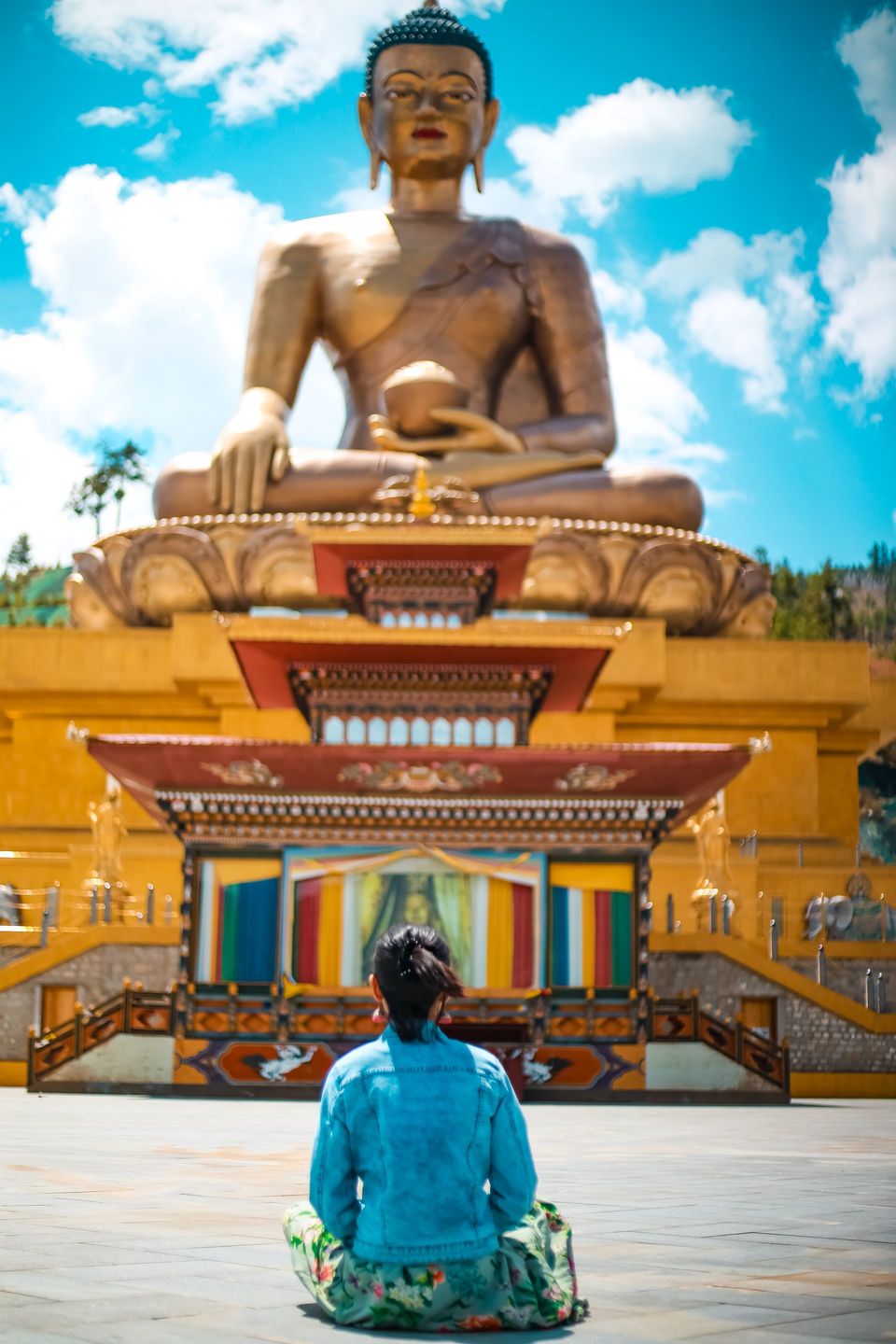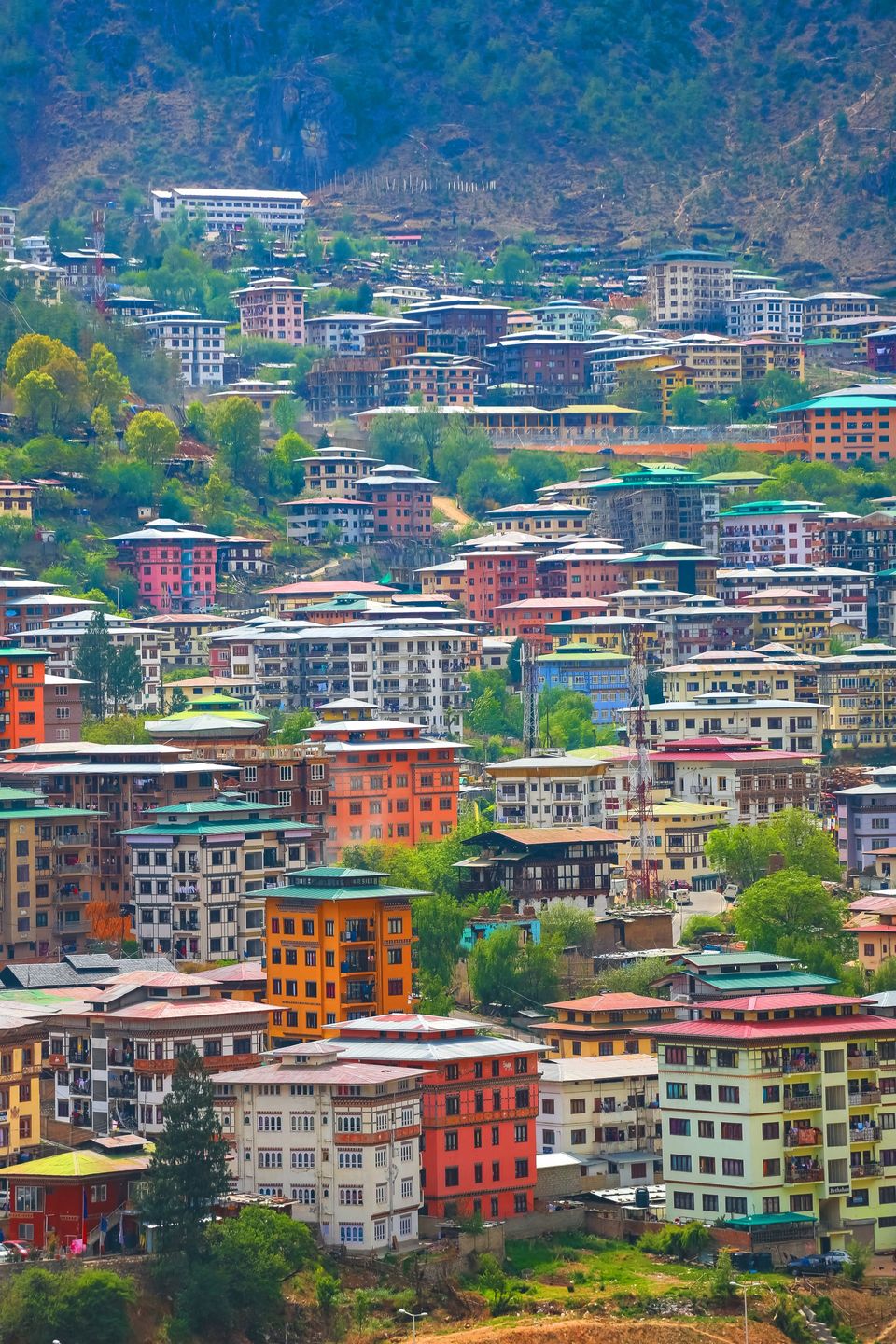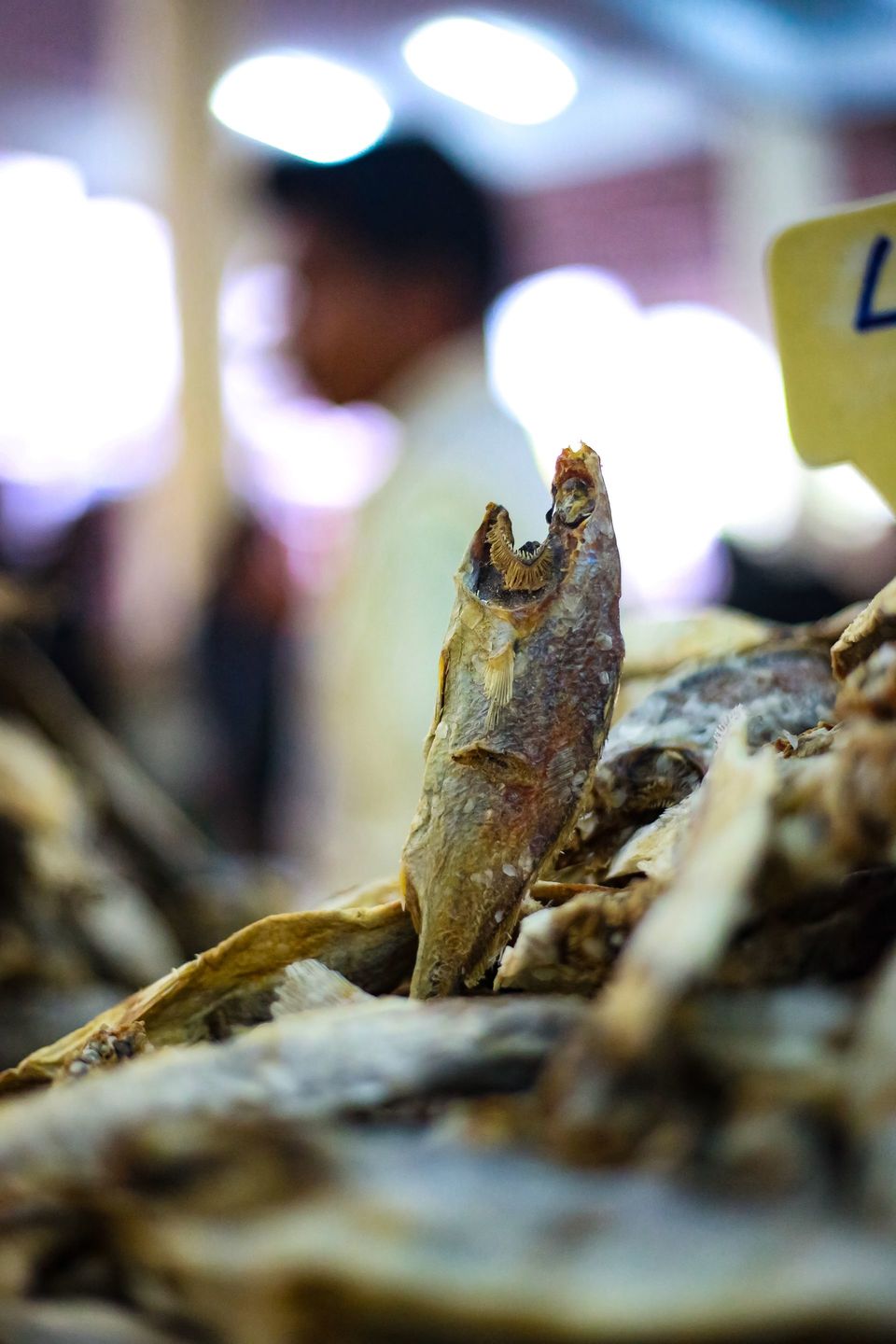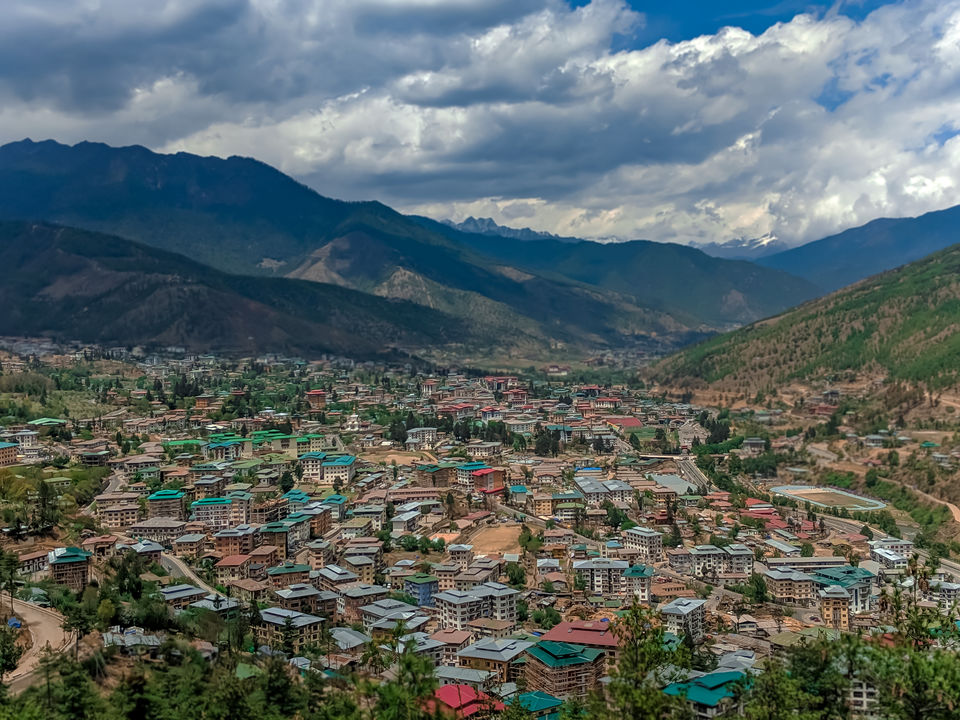 Thimphu to Punakha (85 km, 2 hours 30 min)
Today's ride crosses Dochula pass and goes down to Punakha. A pit-stop at the pass is a must for a cup of hot chocolate. It is a relatively easy ride in the entire trip. Once you cross the pass, the landscape changes into a greener valley. Stumbling across fields of step cultivation, monasteries on the hills alongside a river, the ride to Punakha is mesmerising.
Places to visit in Punakha:
Punakha suspension bridge, Punakha Dzong, Chimi Lhakhang and market.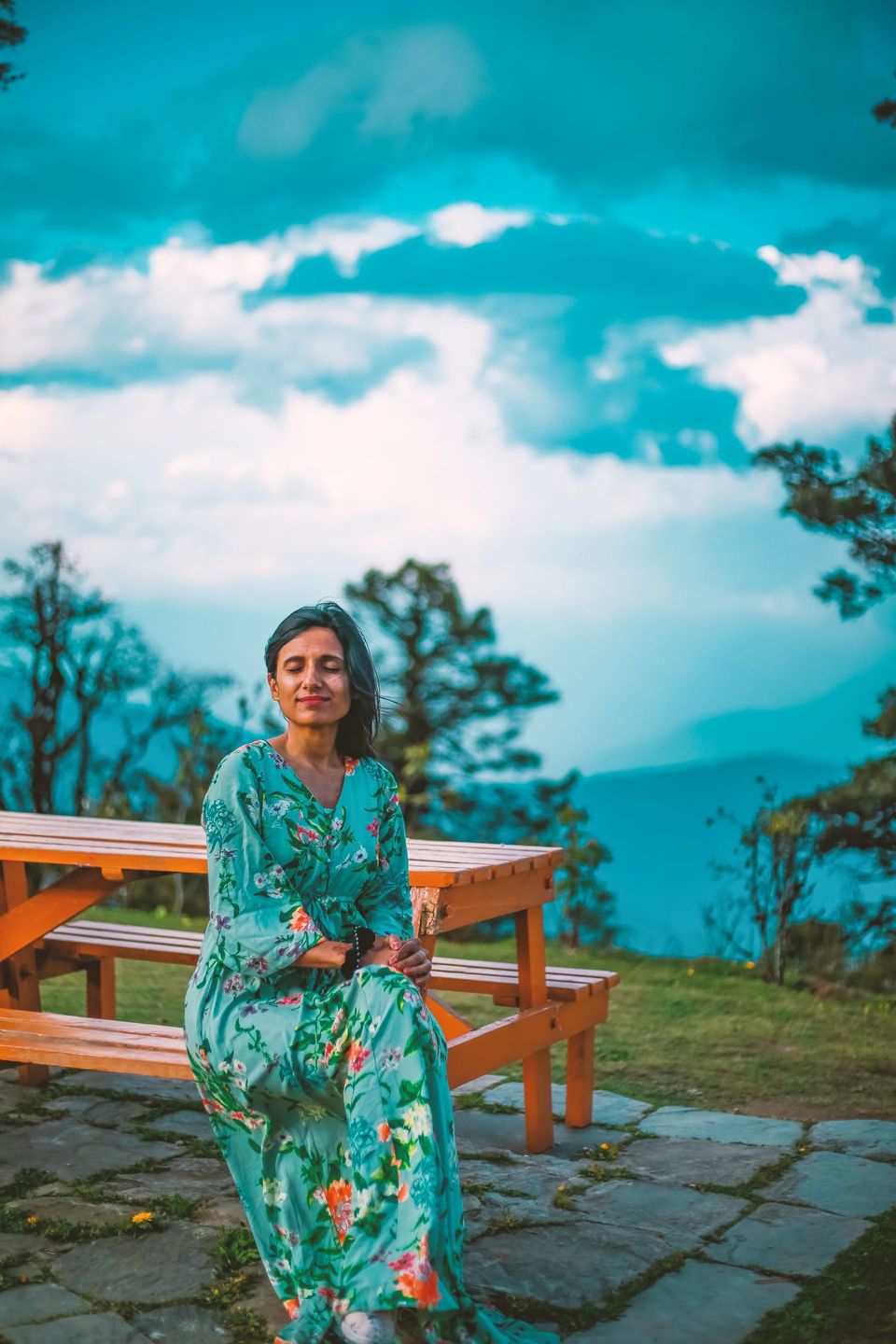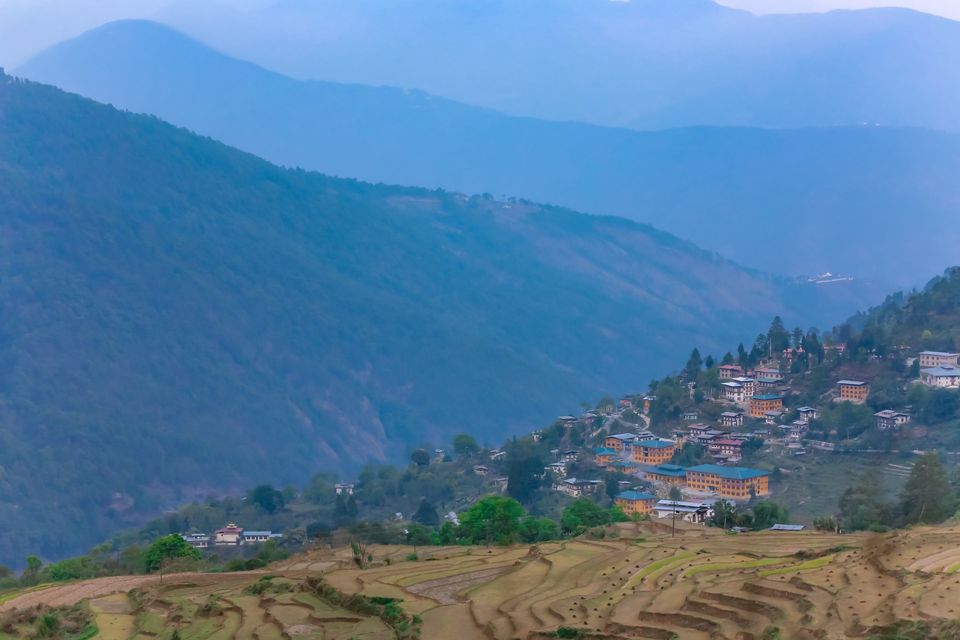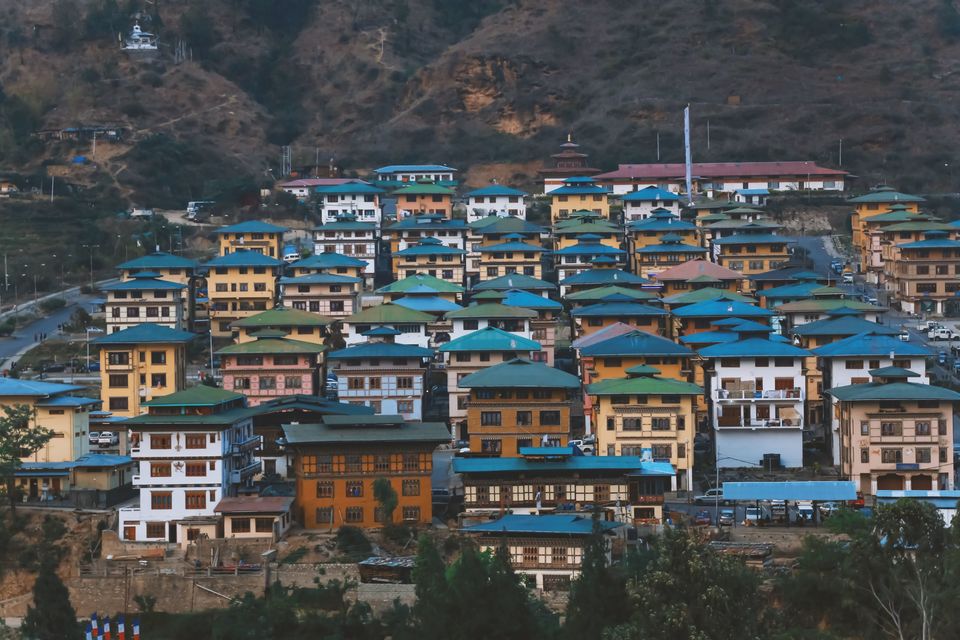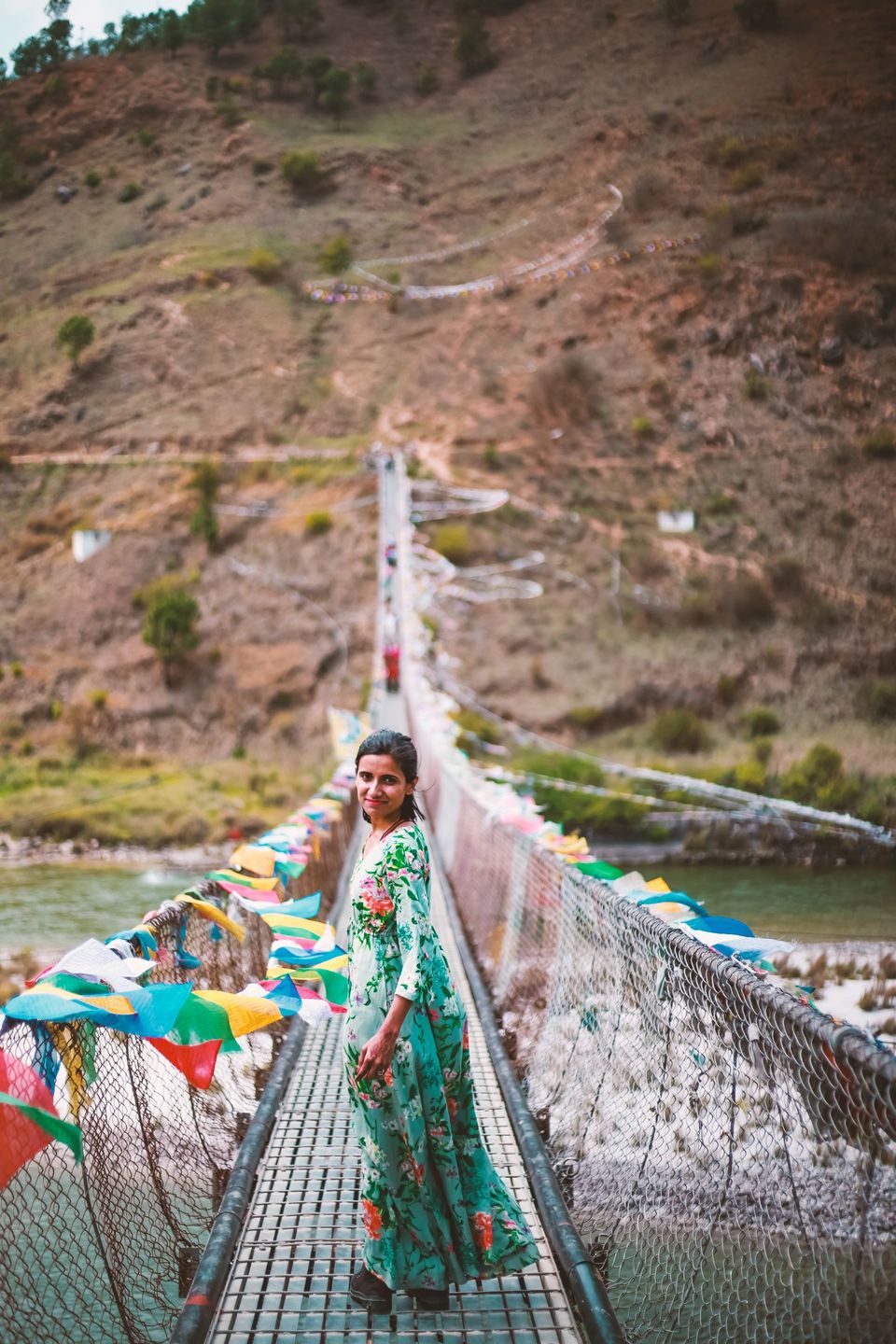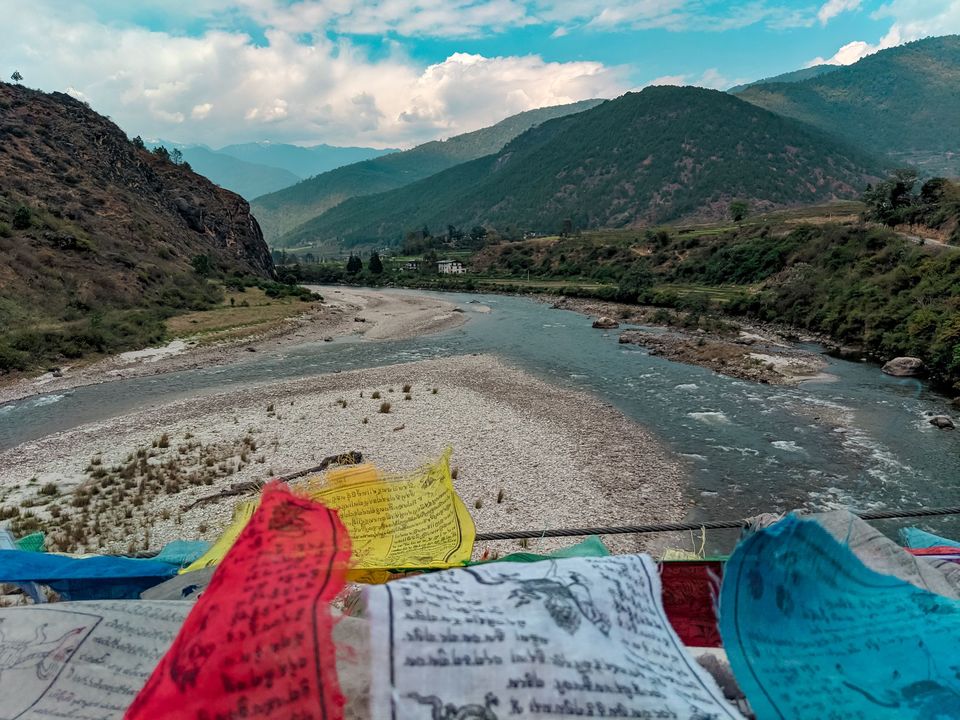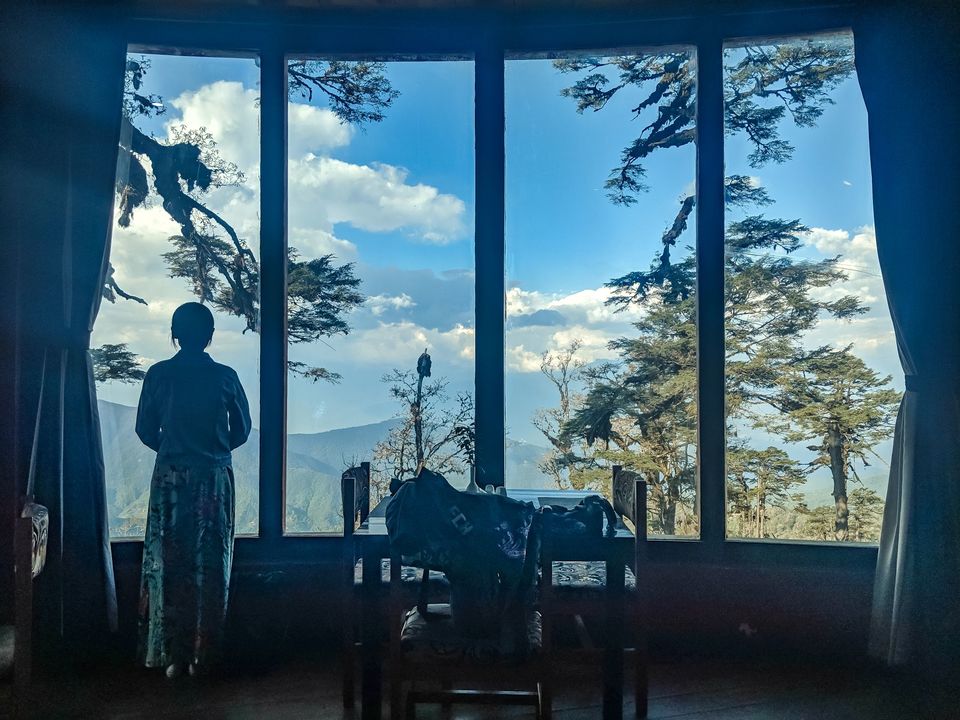 Day 5 and 6: Punakha to Phobjikha (81 km, 2 hours 30 min)
Road to Phobjikha is relatively bad making it one of the tough terrains to ride on. All the pain will be paid off when you see the first view of the valley. It is hands down the most breathtaking valley in Bhutan. As far as one can see, the valley continues. Small village settlements can be seen in clusters. One can go on long walks, small hikes and just relax from everything materialistic. There are no TVs in the hotels, limited food options and bare minimum necessities for a day to day life.
Places to visit in Phobjikha:
Gangtey Goemba, Black necked Crane, carpet factory, treks and hikes.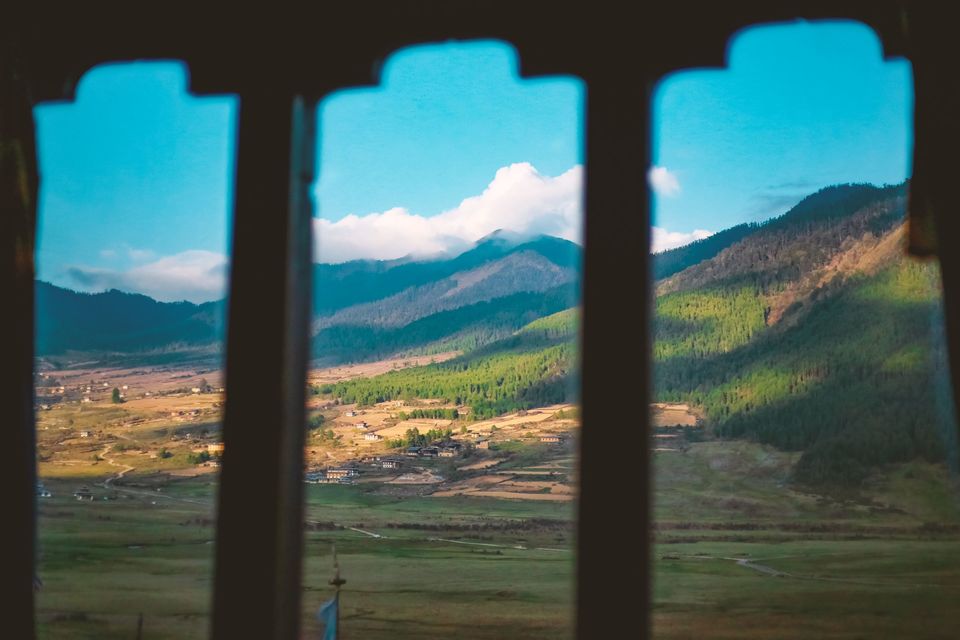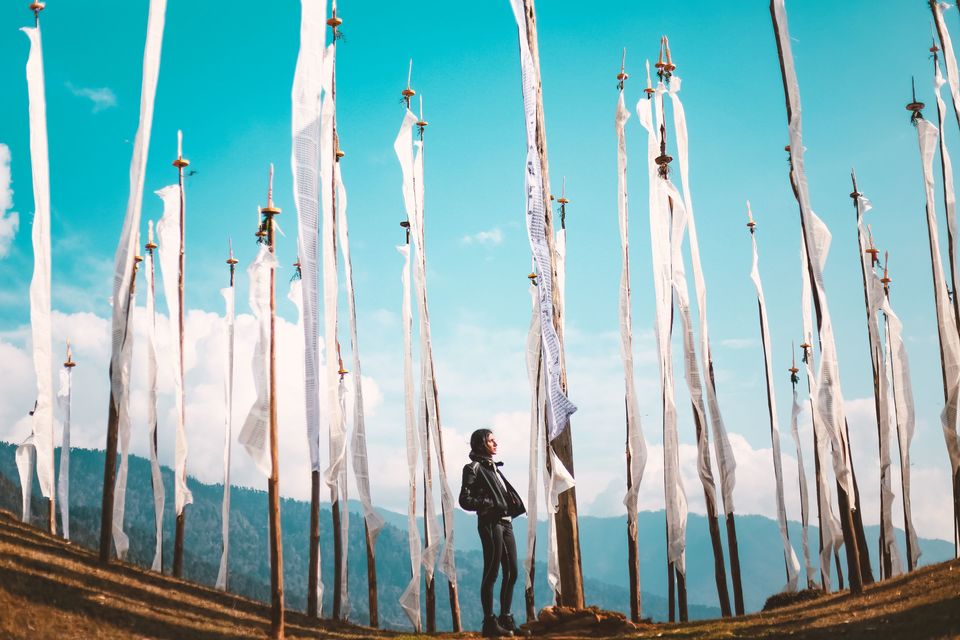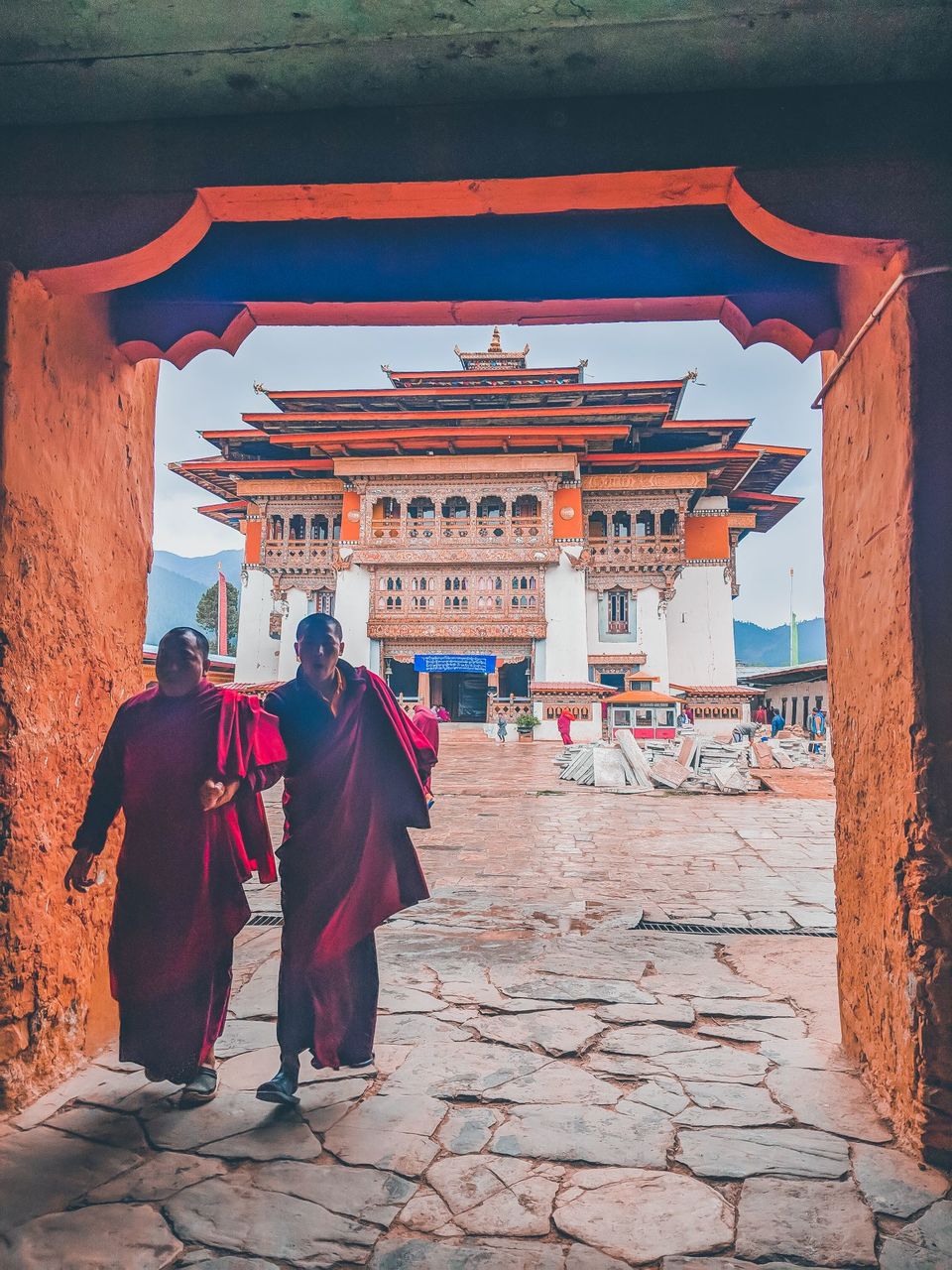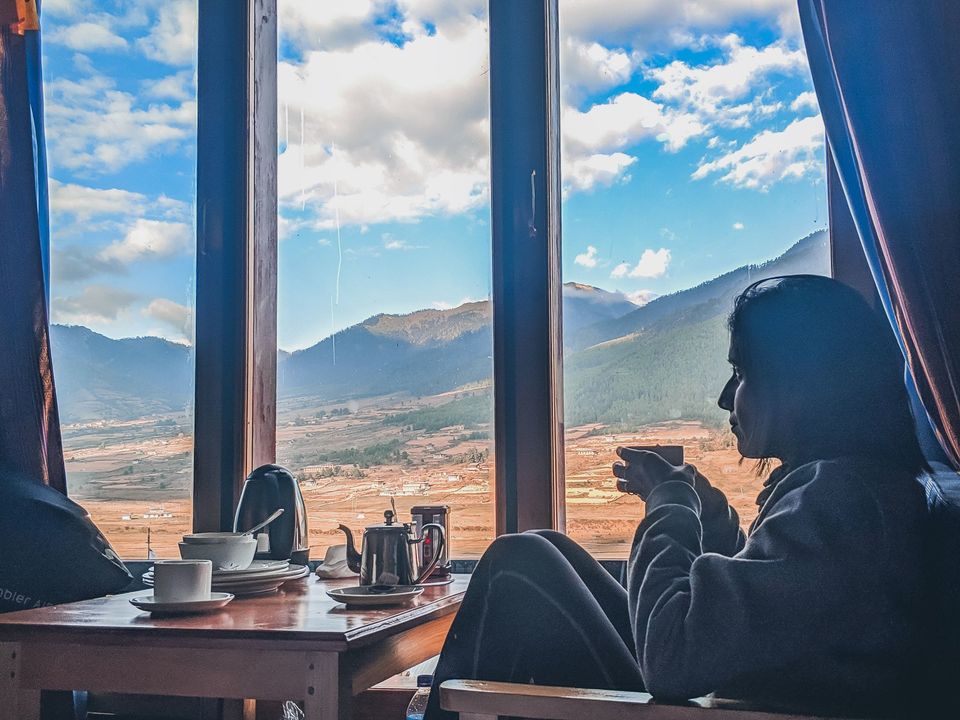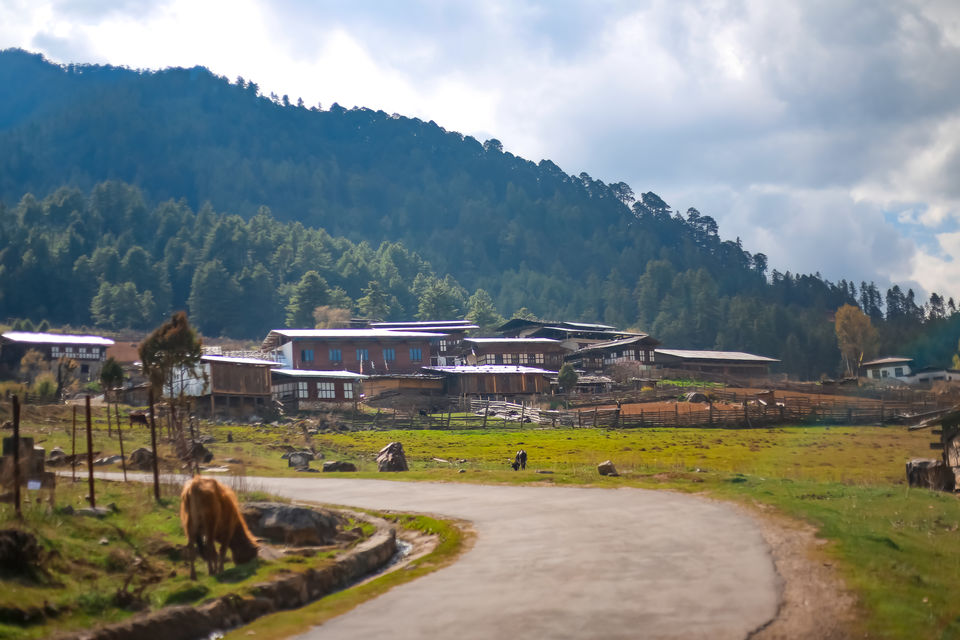 Day 7 and 8 can be planned at your convenience and time remaining. You can take a break or ride back all the way to Phuentsholing and then Siliguri via the same route.
Or take your time and enjoy the ride back, for example Day 7 : Phobjikha to Thimphu, Day 8 : Thimphu to Siliguri and then fly back home.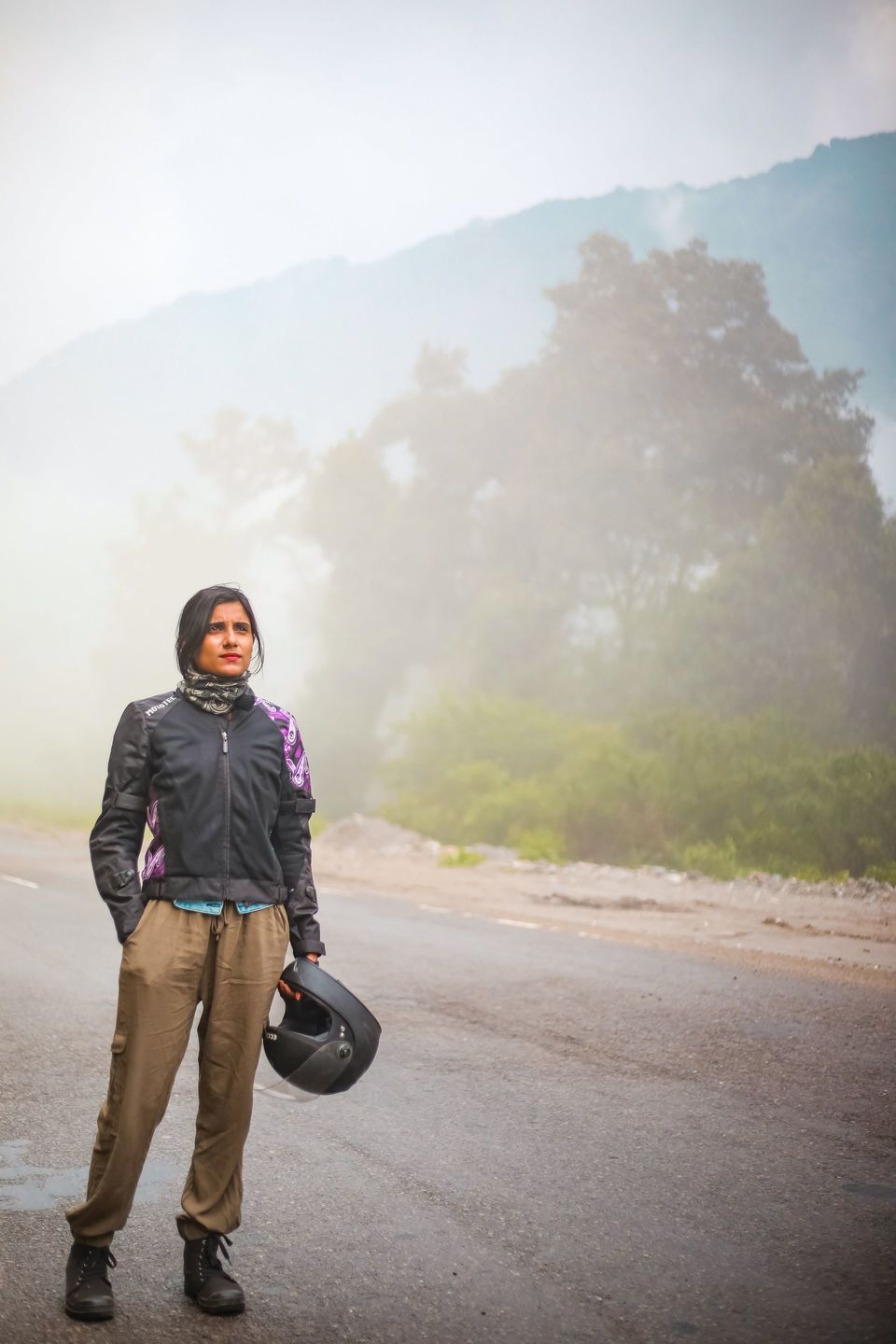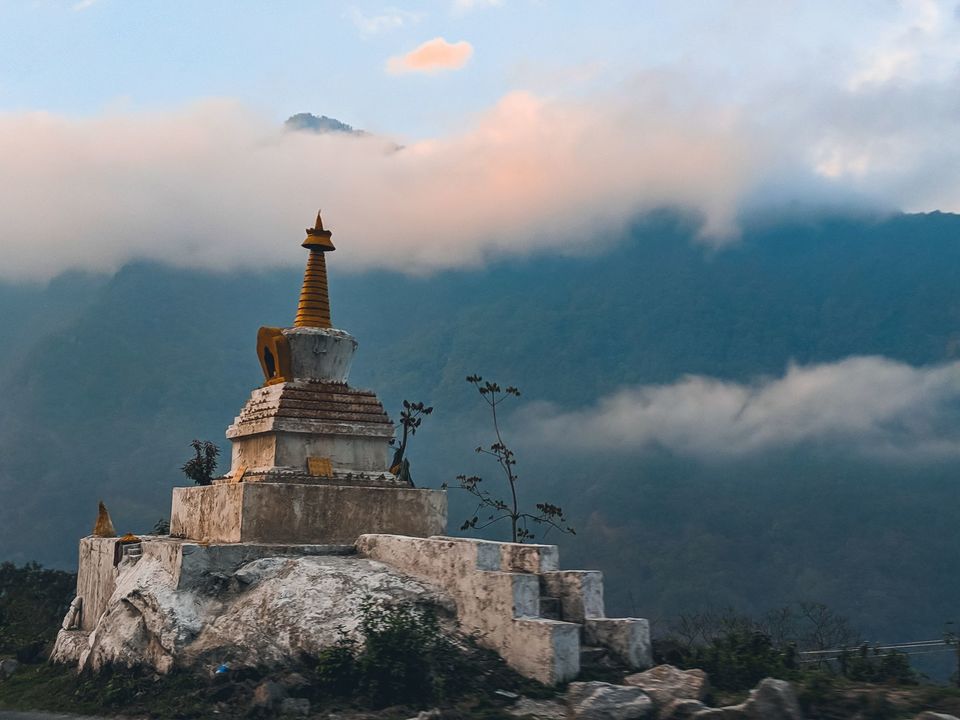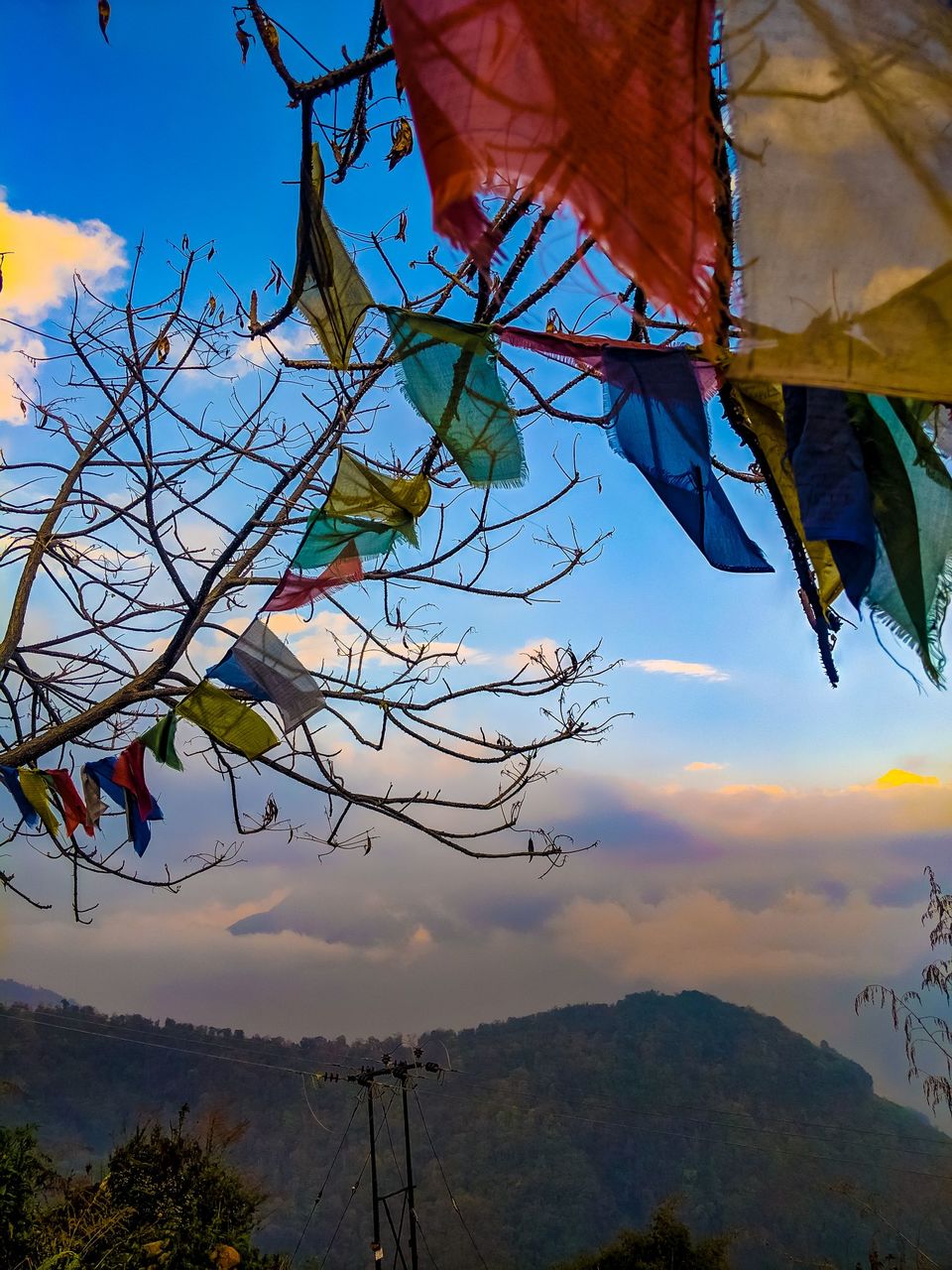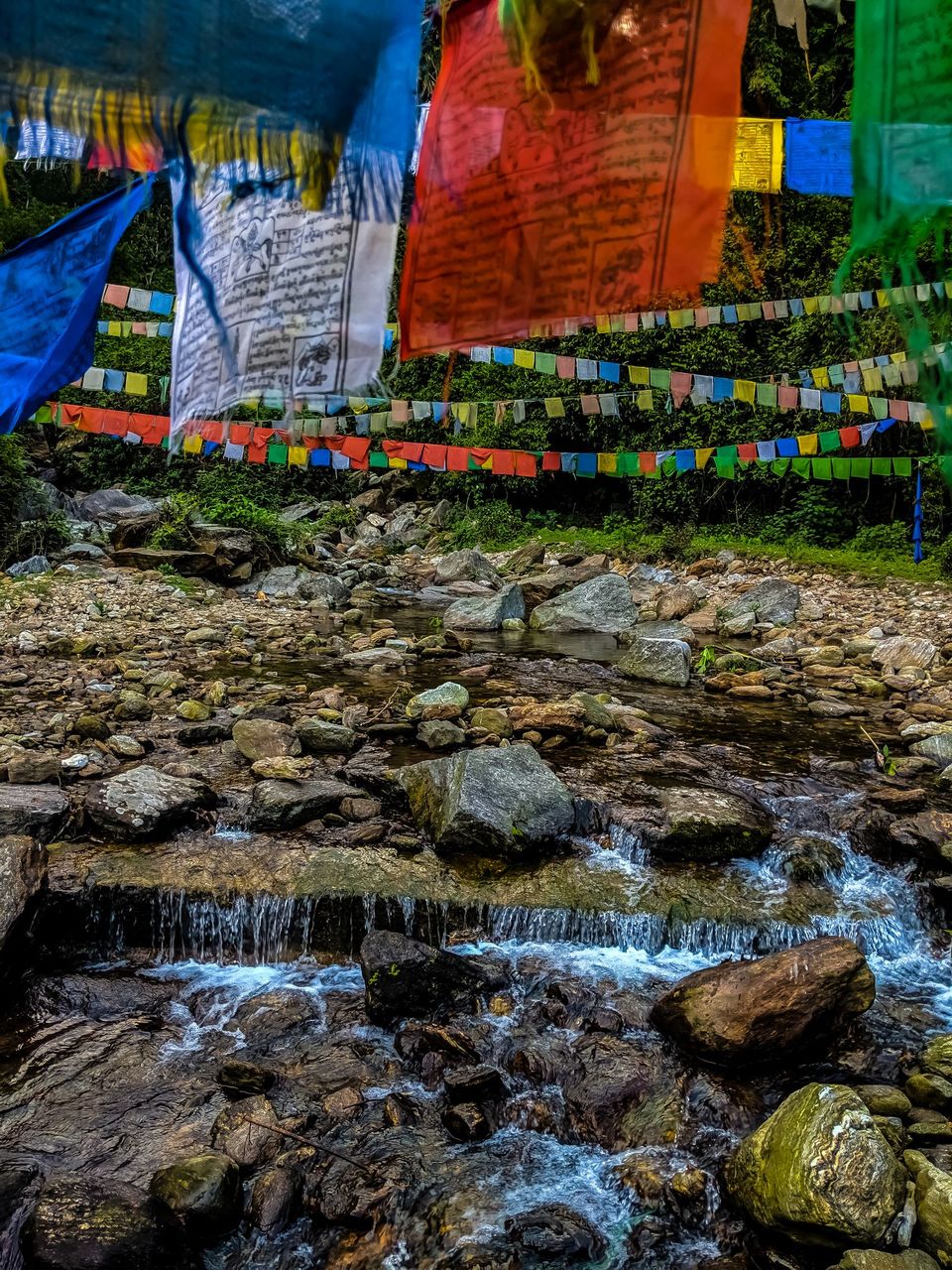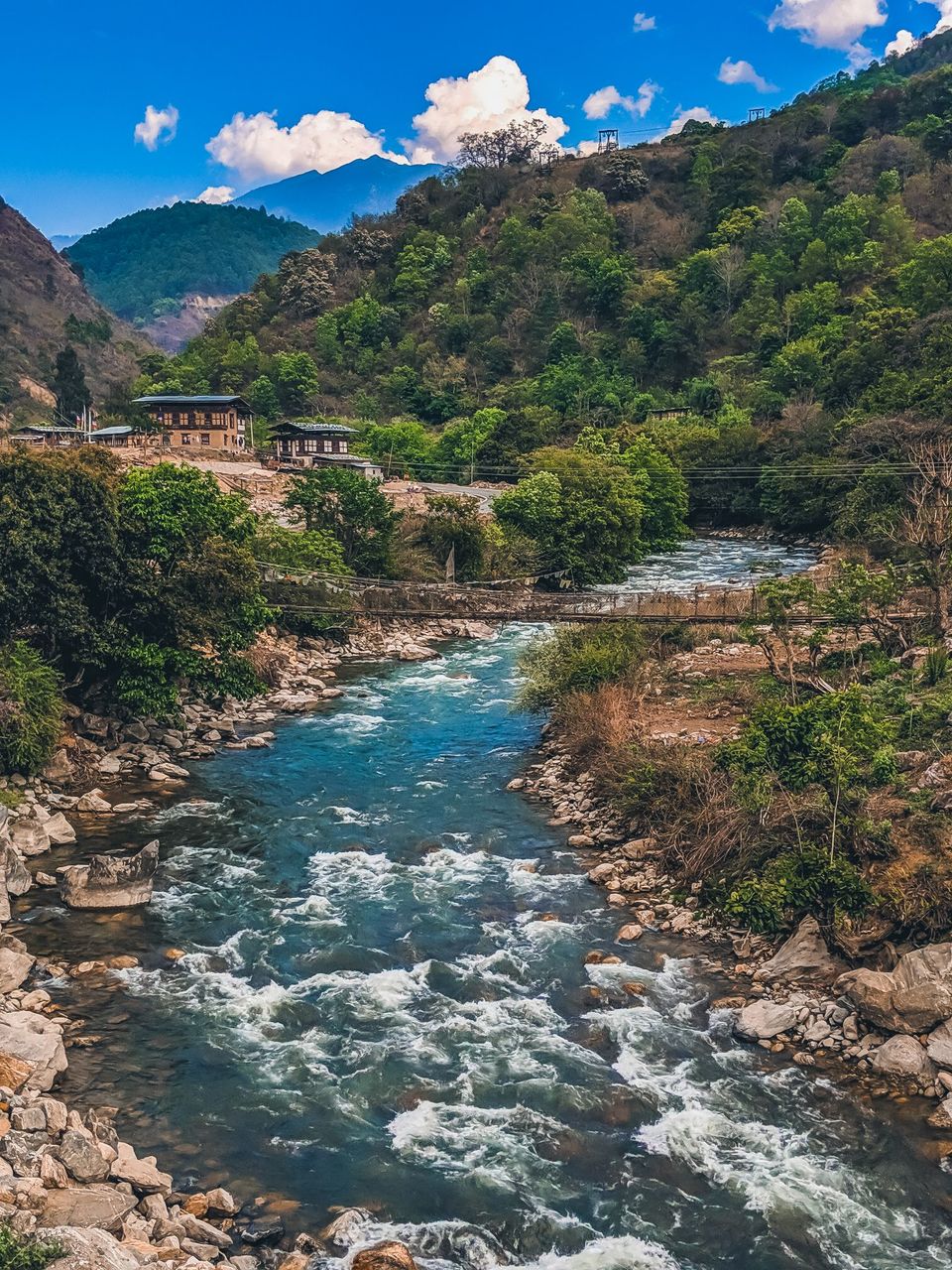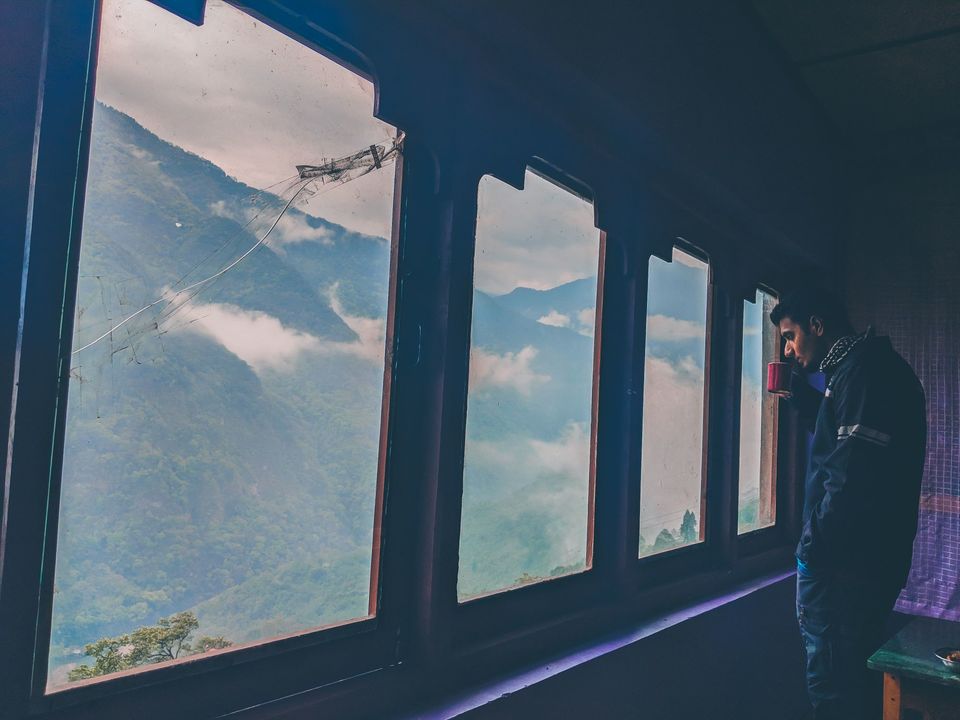 If you were able to get permission to ride beyond Phobjikha, you can go on till Bumtang via Trongsa. Permit rules in Bhutan vary from time to time and is subjected to conditions. Even a minimum of 6 days ride in Bhutan is satisfying for bike lovers. Riding in the dragon valley of the Himalayas is a dream for many and can be made true with a little bit of planning and research. Wishing you a good ride and loads of memories.
Bon Voyage!
Signing off @Rucksackdiaries
Get travel inspiration from us daily! Save our number and send a Whatsapp message on 9599147110 to begin!
Explore the best of travel inspiration on Tripoto Instagram!
Frequent searches leading to this page:-
Bhutan trekking package, Bhutan tourism package tours, Bhutan trip itinerary,best travel agents in Bhutan, Bhutan luxury tour, Bhutan luxury travel packages