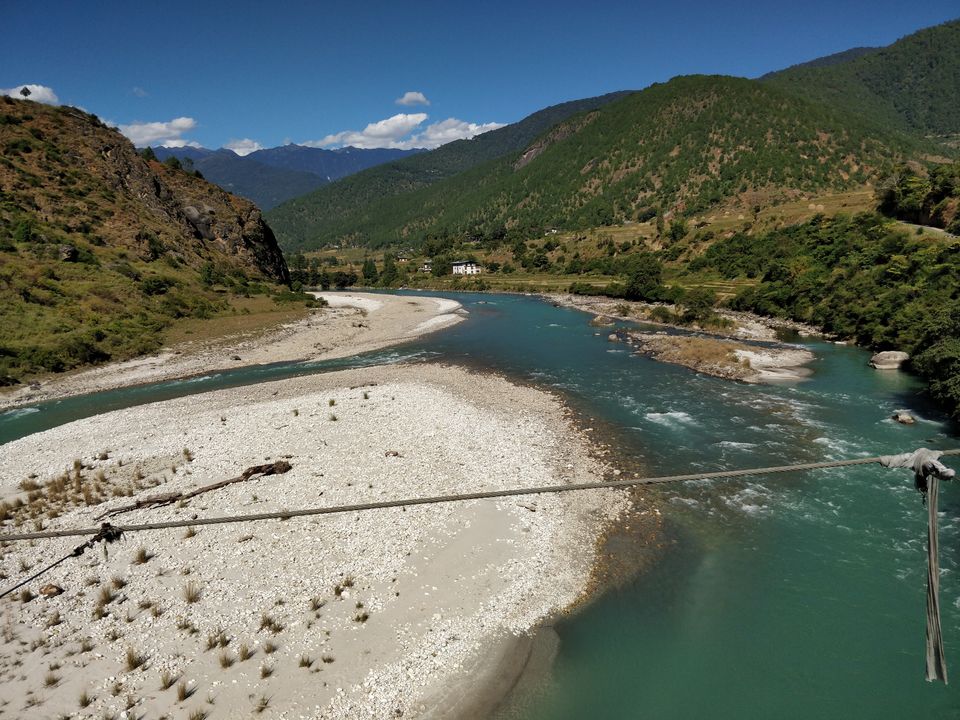 The healthy-pleasant climate, the breathtaking views, and the majestic monasteries, may seem a cliched way to describe Bhutan, but each word used for this gorgeous country is in its purest form. This is a country where the rice is red and where chillies aren't just a seasoning but the main dish; where monks check their smartphones after performing a divination, and where giant protective penises are painted beside the entrance to many houses. This Buddhist land is the only place on earth that absorbs more carbon than it emits!
After wanting to visit this Happy State since more than a year, me and my friend decided to book the trip for November, this year.
We wanted to explore the country on our own and didn't want to rely on any travel agency or tour guide. So we sketched out a rough customizable itinerary after reading various travel blogs and booked our flights and hotels about a month in advance accordingly. We decided to take local buses and cabs for traveling within Bhutan.

Some things to keep in mind while traveling to Bhutan:
1. Bhutan is 30 min ahead of Indian Standard Time.
2. Indian currency upto denominations of 500 is accepted everywhere in exchange of Bhutan currency (1 Rupee = 1 Bhutanese Ngultrum).
3. Most of the Bhutanese people speak English and Hindi as their second and third languages after Dzongkha, their national language.
4. Immigration offices are closed on Saturdays, Sundays and on their public holidays.
5. All Tuesdays are dry days in Bhutan ;)