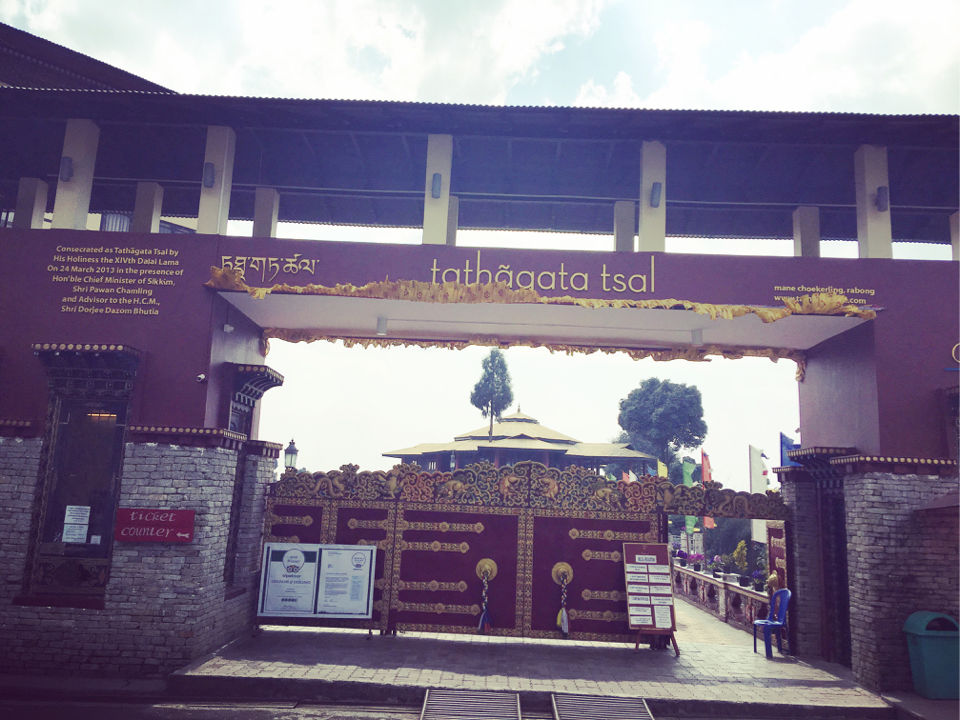 Hellooooooo everyone ! Here I wanna share my experience after visiting this most exquisite place in the small tourist town Ravangla in the South Sikkim district known as Tathagata Tsal. I made a trip to Gangtok last March and I got to visit this most clean,serene and the most heavenly place that I have ever been to.
I don't know why, off late I am getting attracted to every place related to the Lord Buddha. Be it monasteries,gompa or any other Buddhist pilgrimage sites.
So for my Gangtok trip I booked up a flight from Chennai to Bagdogra.. Unfortunately I could not catch up this flight as the cabin crew denied to issue me the boarding pass as I reported 20mins before my departure time.
So guys please ensure you get your boarding pass atleast one hour before your departure time for your every trip..
So thus I missed my previously booked flight, I had to take up next flight to Kolkata and then an connecting flight to Bagdogra from Kolkata..
Pheww !!!
So from Bagdogra airport it took me 3hours drive(minus the regular vehicle traffic,patrol check,army vehicle halt,land and tree slides) to reach Ravangla :)
Truly amazing view even from the parking lot..
I was thoroughly excited to visit the 130 foot high statue of Buddha.. It seems the statue of the Buddha marks the occasion of the 2550th birth anniversary of Gautama Buddha :)
So at the entrance you are supposed get a ticket worth 20₹ per head.. Very well maintained park with a canteen and restroom for the needy.. They also have a huge prayer auditorium inside the park from where u keep hearing the holy chant OM.. Walk towards the statue passing through a very tidy lane.. Such an picturesque place for the photo lovers.
So once you reach the Buddha statue you will be made to remove your footwear to get inside the gompa(temple).. Photographs inside the gompa is strictly prohibited.
Truly amazing place one should visit atleast once in their lifetime.. If time permits I would love to make one more visit to this heartwarming place ❤️
Would love to share about few other best places that I have visited in Gangtok.. Coming soon... Tatttaaa for now :)