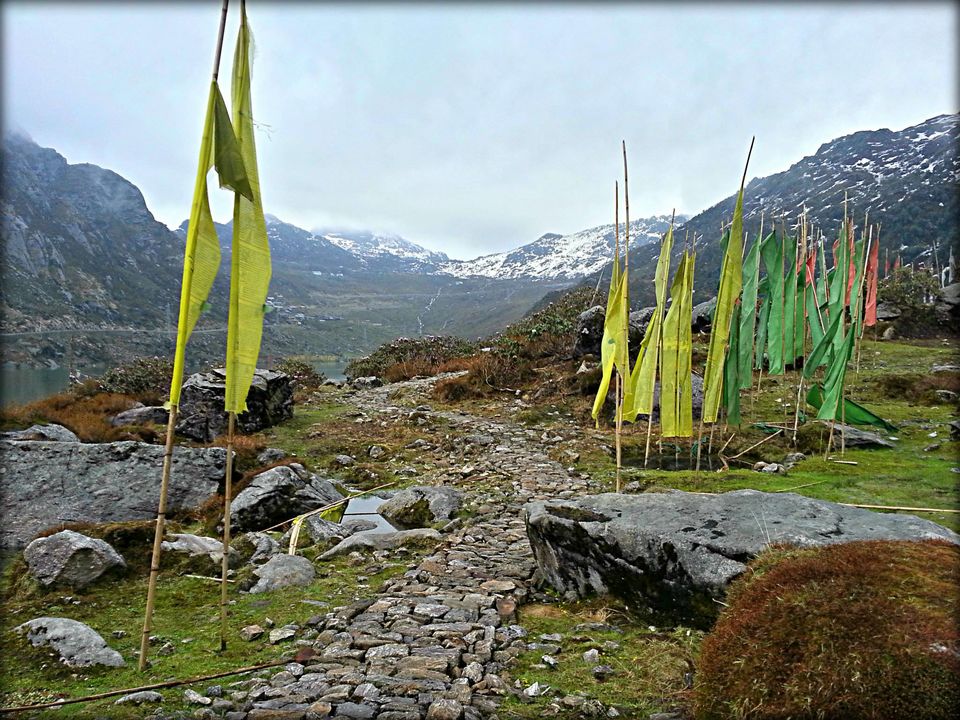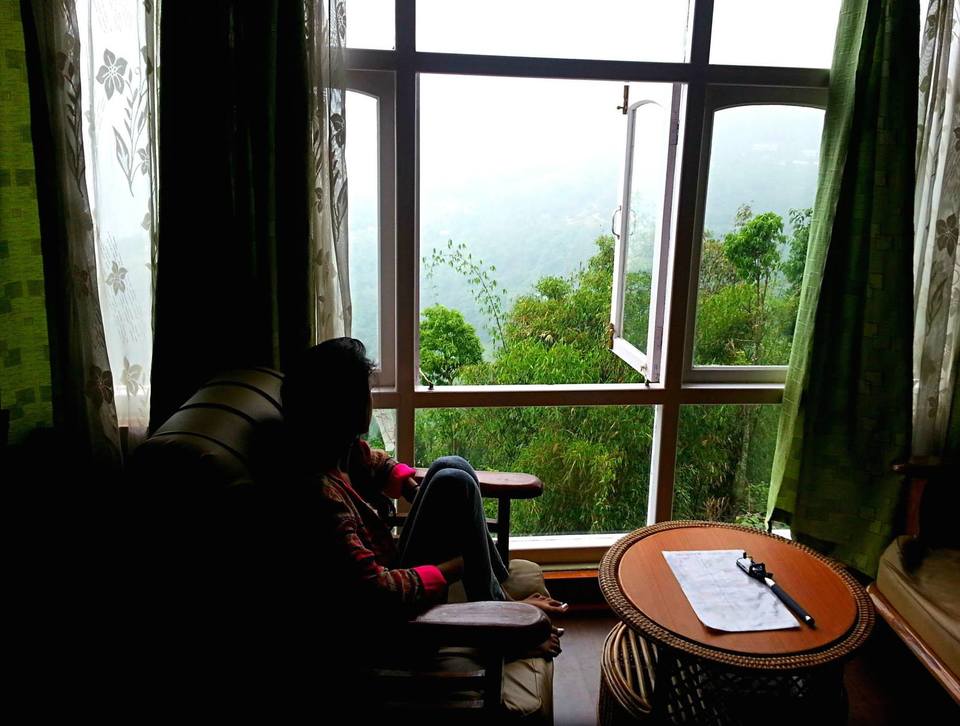 We had booked a taxi the previous nigh and we left for Pelling as early as 6 AM the next morning. The drive which usually takes about 4 hours by road took us around 6 hours due to heavy rains and traffic. Thankfully, the rain stopped by the time we were approaching Pelling and we could make a halt at the beautiful Kanchenjunga falls. We spent about an hour chilling by the falls and taking pictures before we continued our journey to our destination for the day. We hadn't booked a hotel in Pelling, as people had told us since Pelling is not as commercial yet, getting accommodation for a night or two is not difficult. Our driver suggested we check out hotel Rabdensay, where we ended up crashing for the night. The receptionist also helped us find a driver who was willing to drive us around for the day and take us in and around Pelling for just a 1000 Rupees. You must visit the beautiful Pemayangtse Monastery and the Kanchenjunga National Park where you might just get to catch a glimpse of a snow leopard and musk deers. I highly recommend checking out the Rabdentse Ruins, which date back to way before 1800s. I suggest going there around 5 P.M in the evening as the sunset looks stunning from there. Post our sight seeing, we took a stroll in the market and ate some amazing momos for dinner. We retired to bed early as we had an early start the next day, as usual!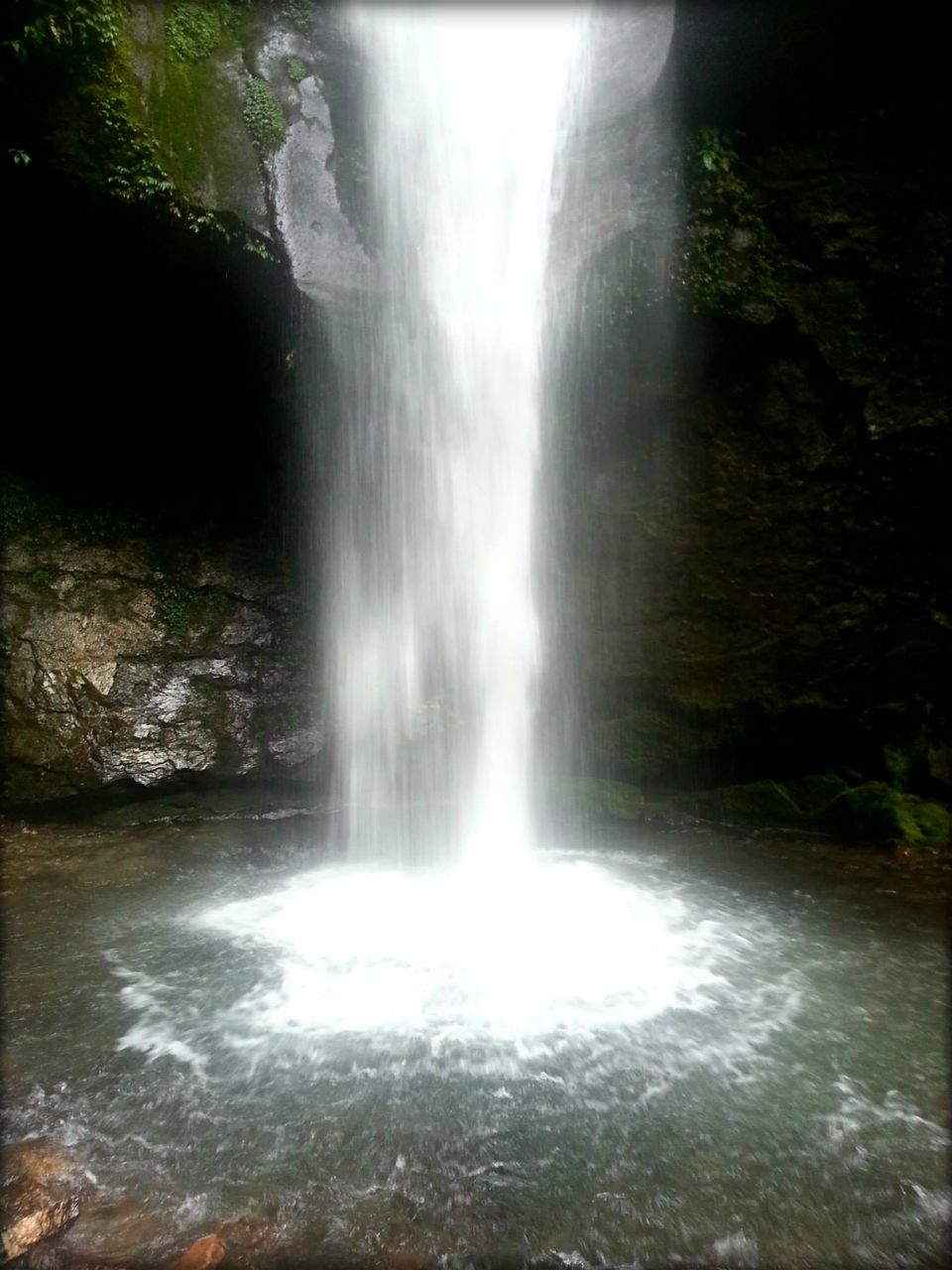 Travel tip- You have to try the cheese momos at hotel shenga, they are beyond amazing.
Day 5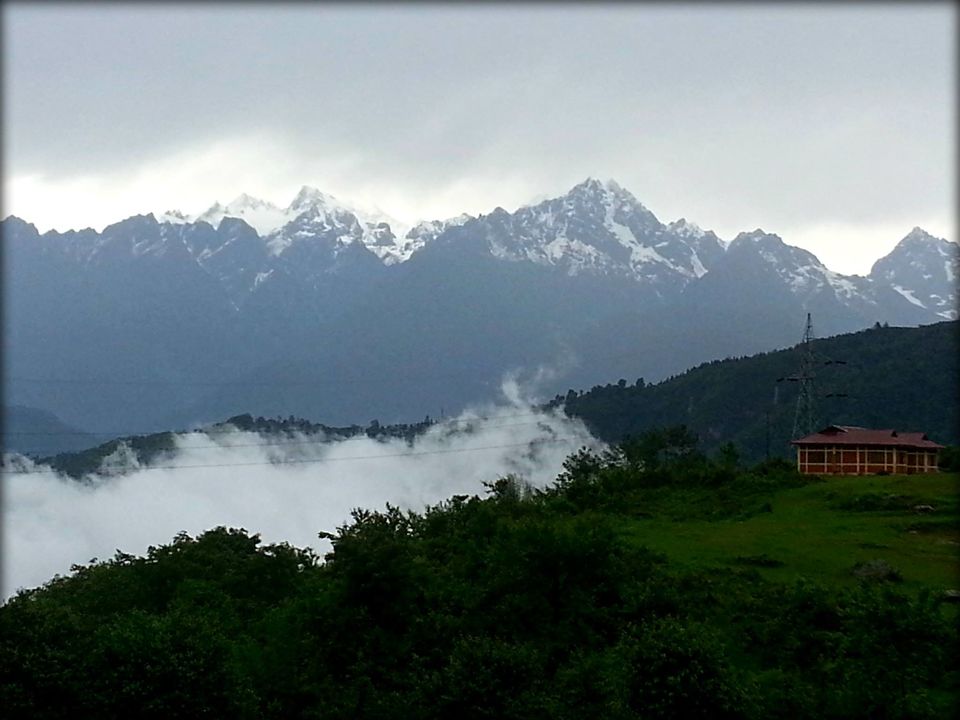 We left for Gangtok at 6 A.M the next morning. Usually a 5 hour drive from Pelling, we reached Gangtok at around 12 P.M as we stopped at the Alpine cheese factory and the Ravangla Buddha Park in between. If you love cheese as much as I do, you MUST check out the Alpine cheese factory right outside of Pelling. The staff there is extremely nice and would be happy to show you around the factory and answer all your questions about how cheese is made. You can also buy freshly made cheese from their factory outlet. The Ravangla Buddha Park too cannot be missed. With a 130 foot hight Buddha statue right in the centre of a beautifully landscaped park, you will fall in love with the spiritual and serene ambience of the park. After we reached Gangtok we quickly checked into hotel, Netuk House, a beautiful traditional Sikkimiese home built in the 1950's with great facilities and service. After a quick bite at one of the eateries on our way the town centre, we started our site seeing for the day. We started with the beautiful Do Drul Chorten Stupa. Post that we went on the Gangtok ropeway, which I really enjoyed as the views of the town and the valley from up there were stunning. After that we checked out M.G Marg, the main shopping centre in Gangtok and picked up a few souvenirs. We spent the rest of the afternoon strolling in the flower exhibition centre and the Himalayan zoological park. You might also want to check out the Himalayan mountaineering centre. We went to the Hunuman tok to watch the sunset behind the Kanchenjunga. TOTALLY worth it. After a long and exhausting day of travelling and site seeing, we decided to relax, get early dinner at the famous roll house and check out the nightlife in Gangtok, which is indeed pretty happening. If you are someone who loves cozy and small bars with live music, then you will love the bars in Gangtok. We spent the night bar hopping, as most of these places are in close proximity, until we couldn't keep our eyes open anymore. We got some amazing dessert at the Coffee Shop, which is extremely popular with the locals and went back to hotel to catch up on some sleep.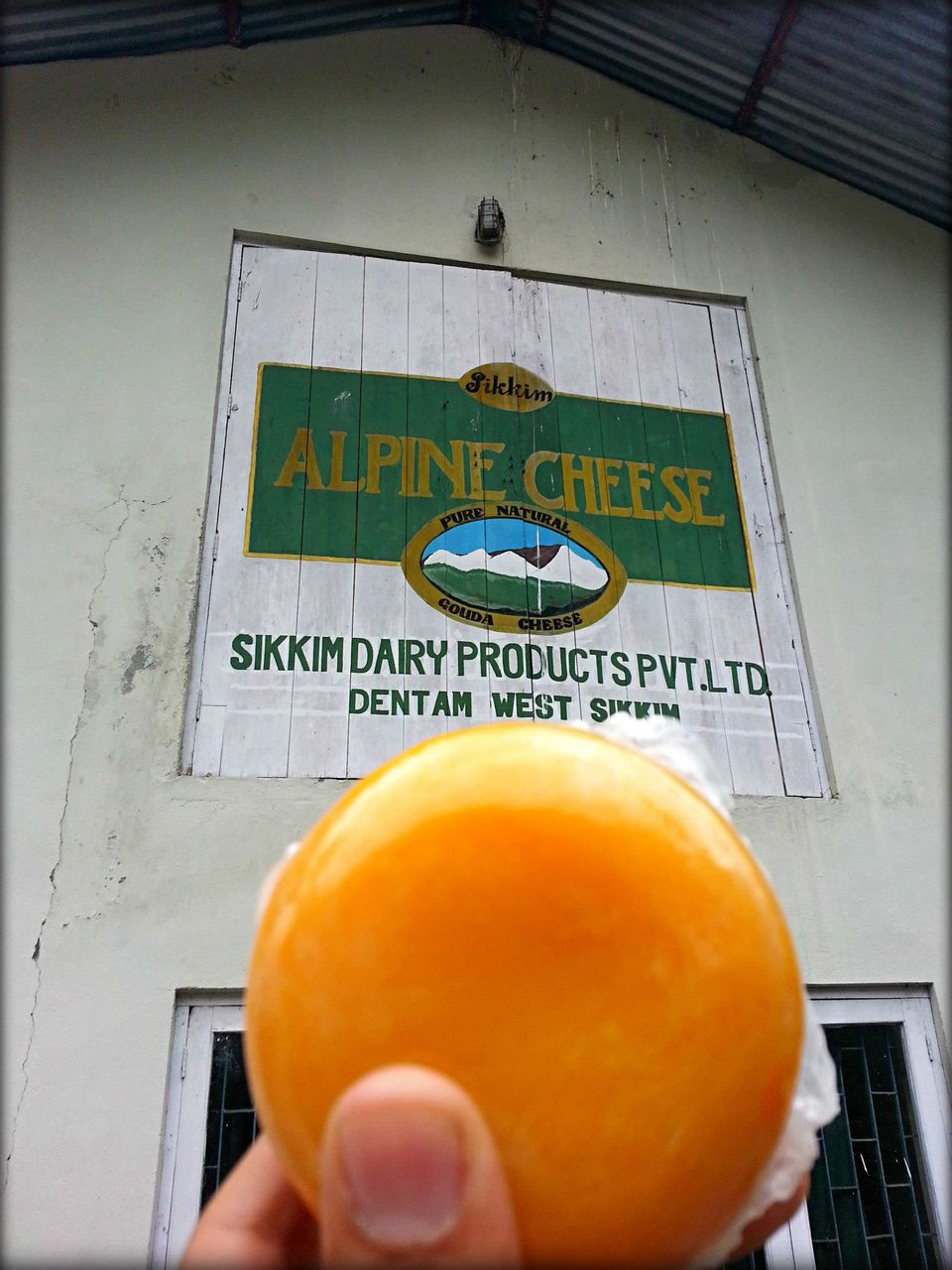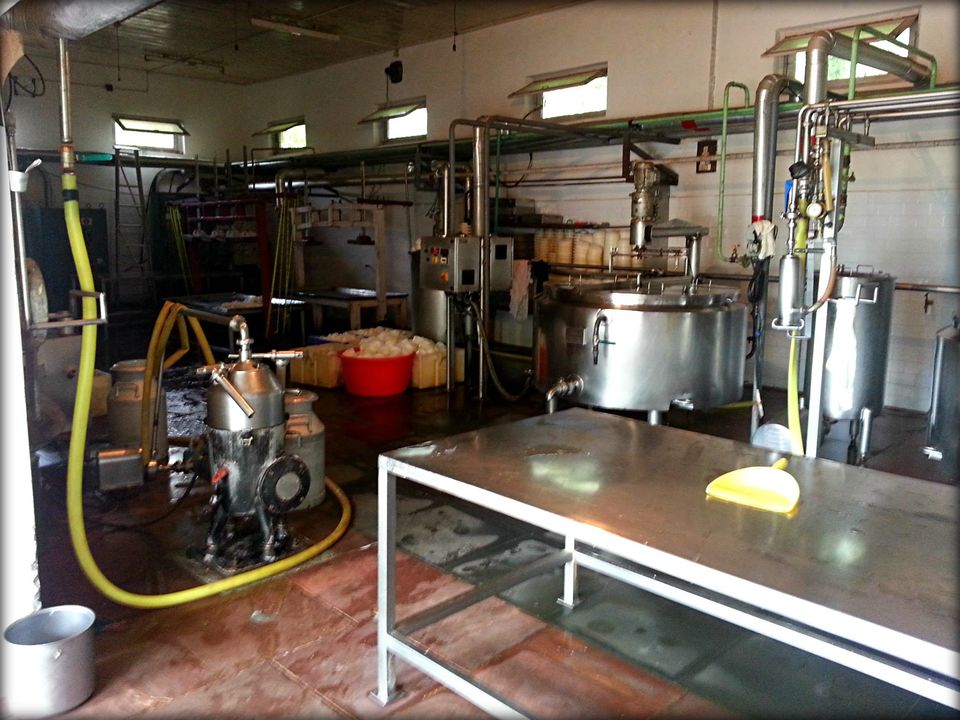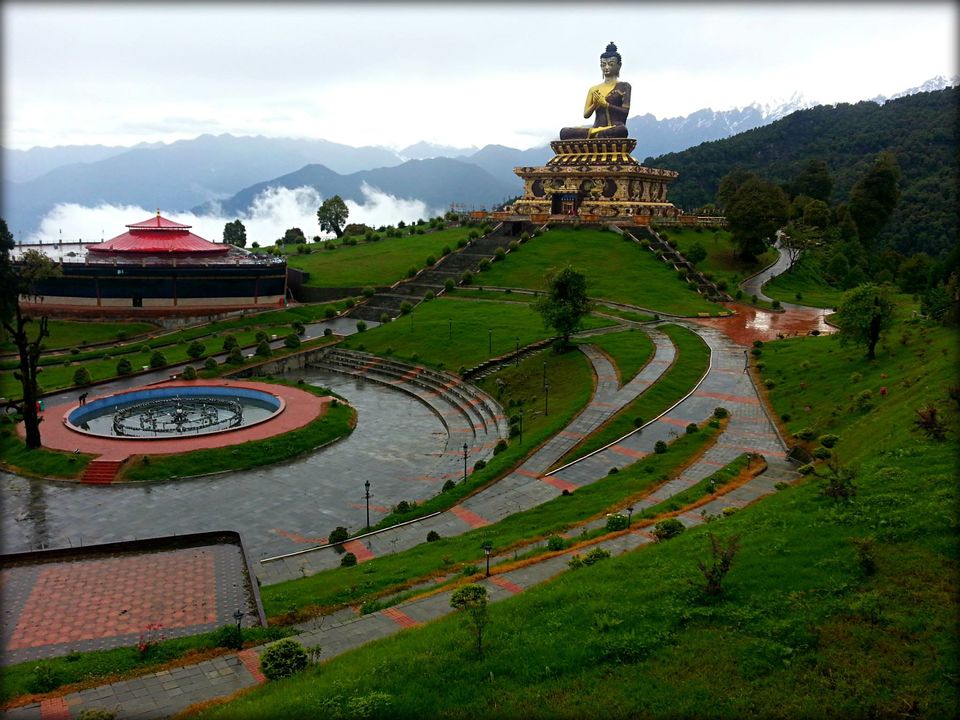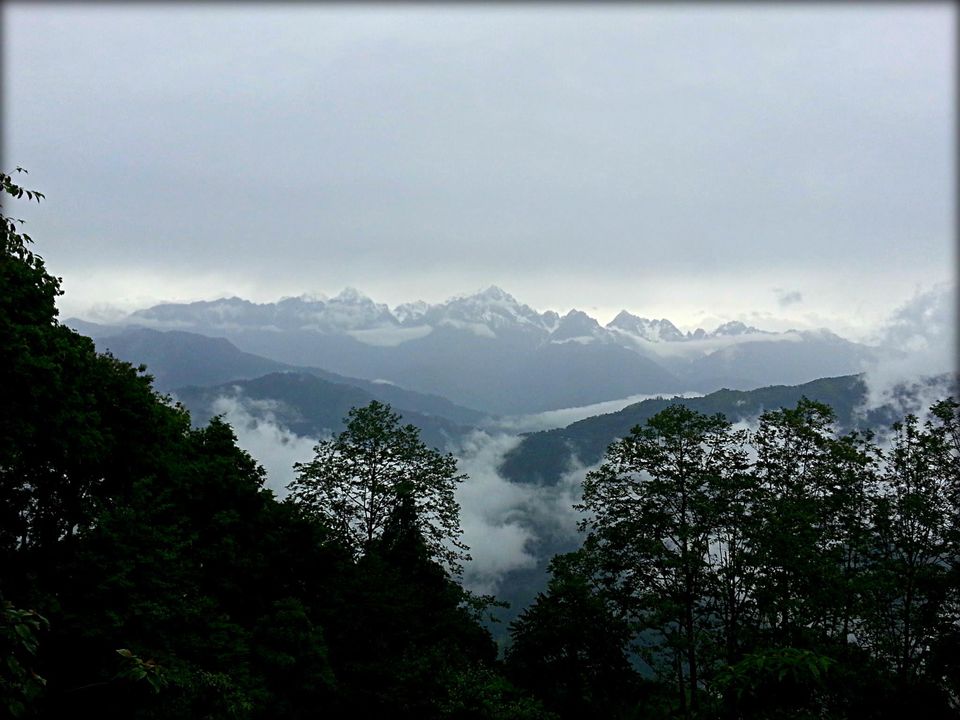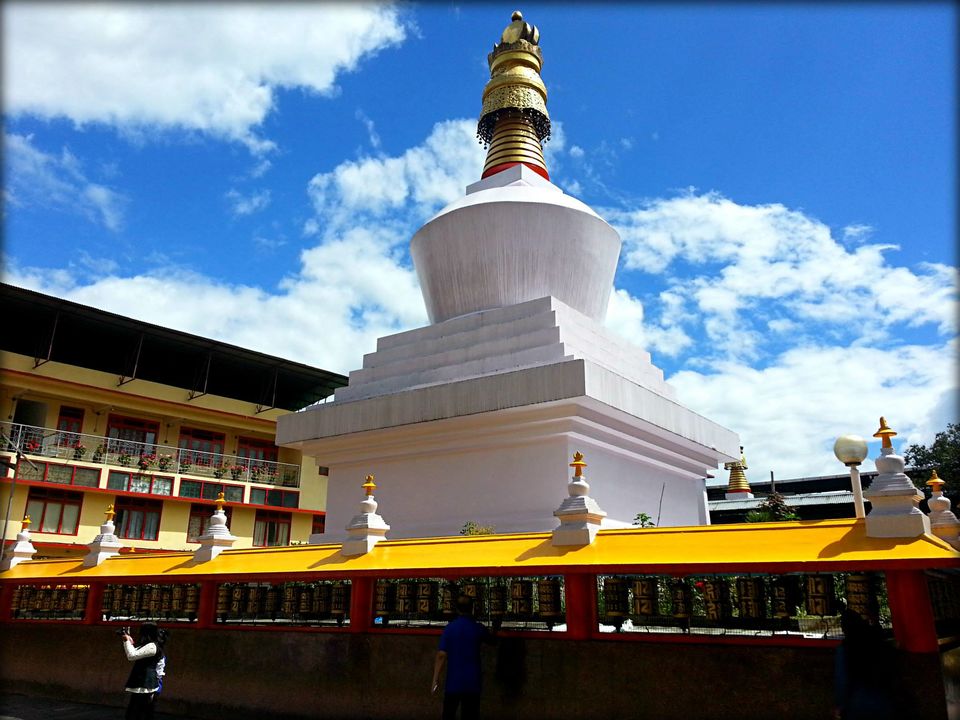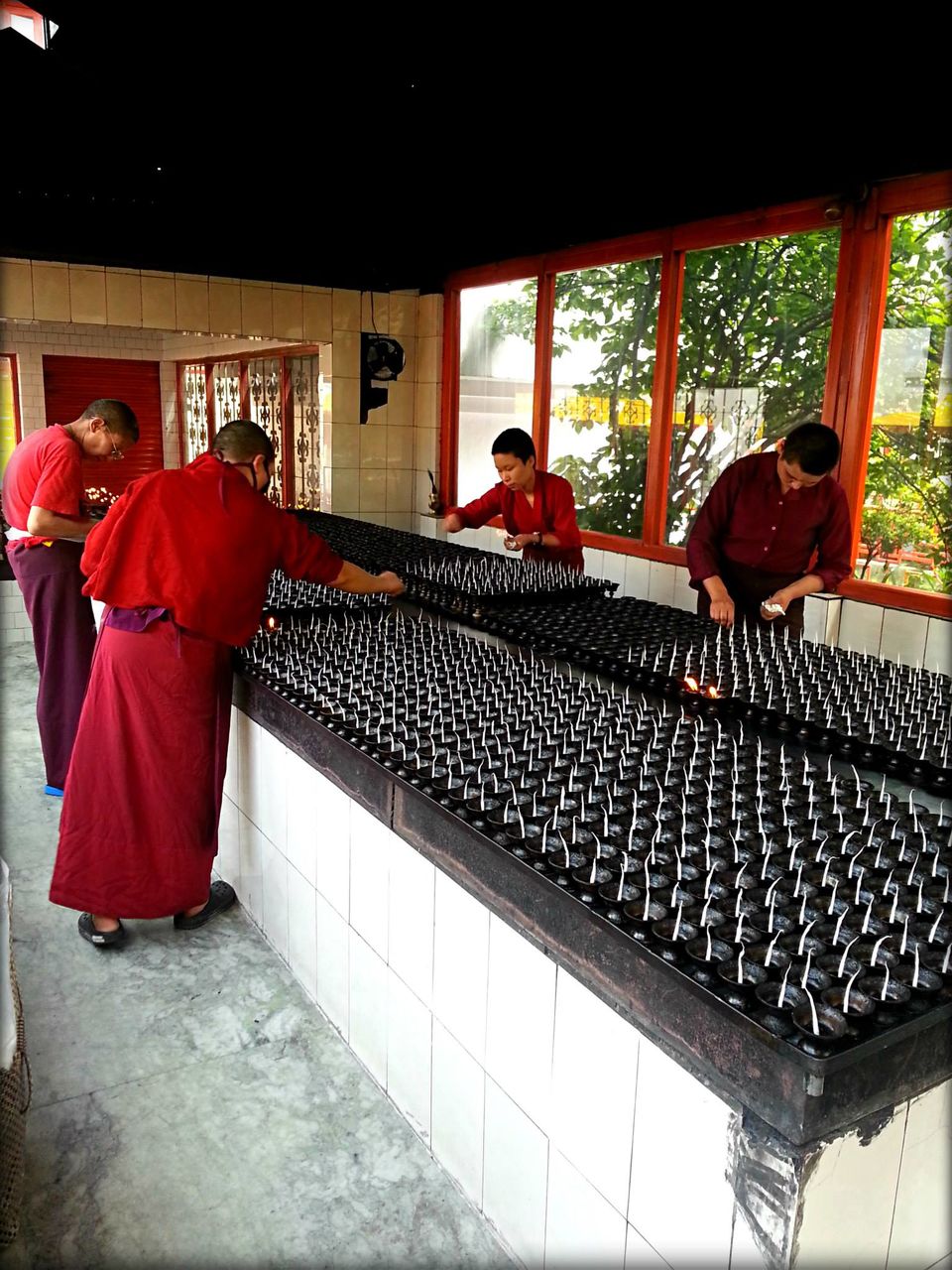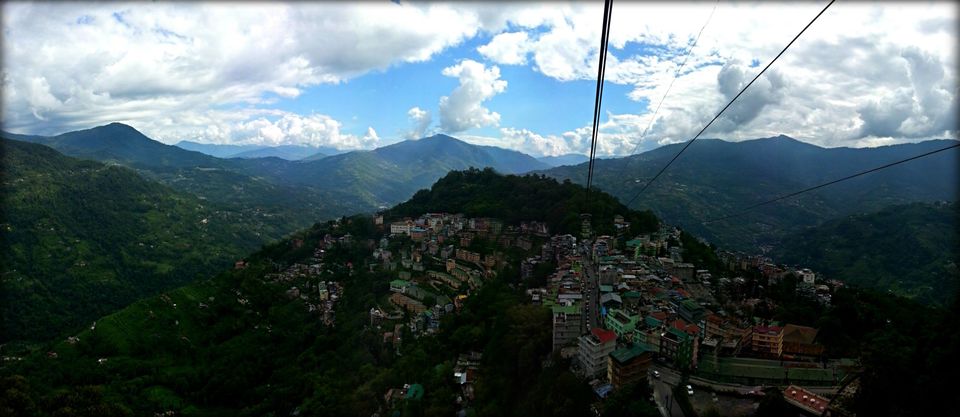 Travel Tip-
If you are planning to stay in Gangtok only for a day or two, like we did, I highly recommend going there with an itinerary as there is lots to see in and around Gangtok and we kept feeling like two days weren't enough.
Day 6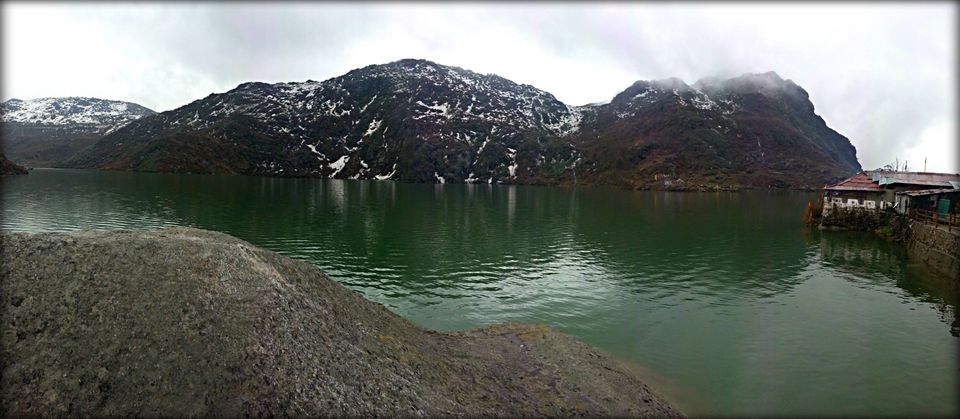 This was the day I had been looking forward to since the start of the trip. We were going to Nathu-La pass today! Nathu- La is a pass, about 52 Kms from Gangtok, that connects India to China. At the hight of 4,310 meters above sea level, the pass forms a part of an offshoot of the ancient Silk Route. It is one of the highest drive roads in the world. The drive itself is extremely beautiful (though a little bumpy), with a beautiful view of the snow covered mountains and a waterfall at every nook and corner. Apart from the pass, there is the beautiful Changu lake that'll leave you spellbound. There is also the Baba Harbajan Singh temple, which has a very interesting story to it too. As it is extremely cold and windy there throughout the year, I would hight recommend warm clothing and lots of layers. Also, as there is snow, please ensure you wear suitable footwear. Nathu- La was definitely one of the highlights of my trips. Its just nature at its best. A trip to Nathu-La from Gangtok takes up an entire day. If you leave in the morning, you will only get back by 5 P.M, if not later, depending on the traffic. After we got back we decided to get some traditional Tibetan dinner at Taste of Tibet and then headed to the popular Pub 25 for a few drinks post which we headed back to our hotel.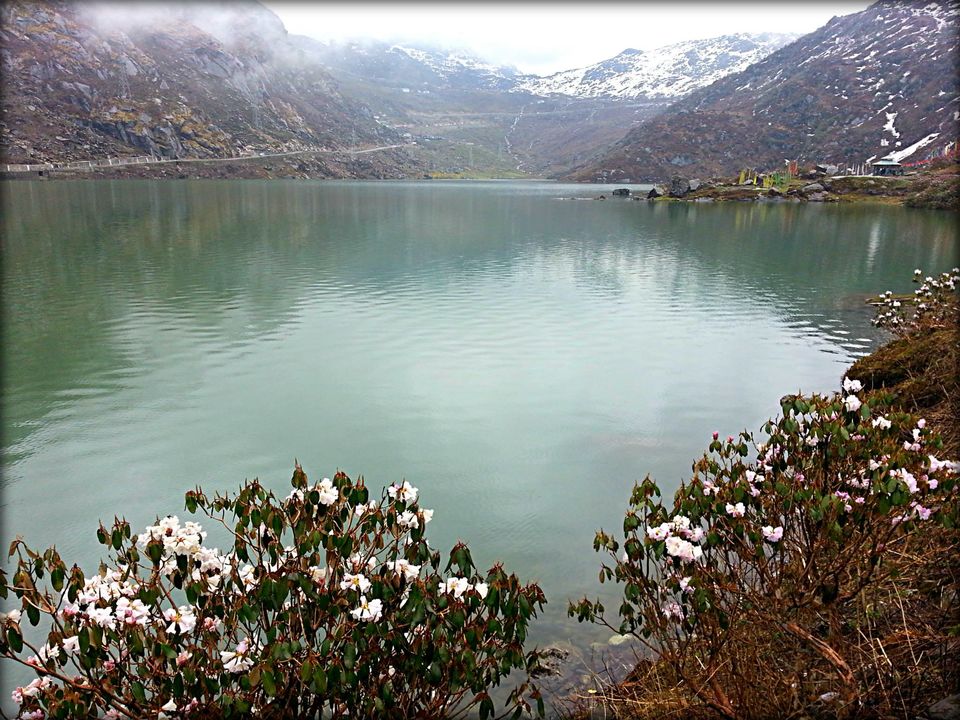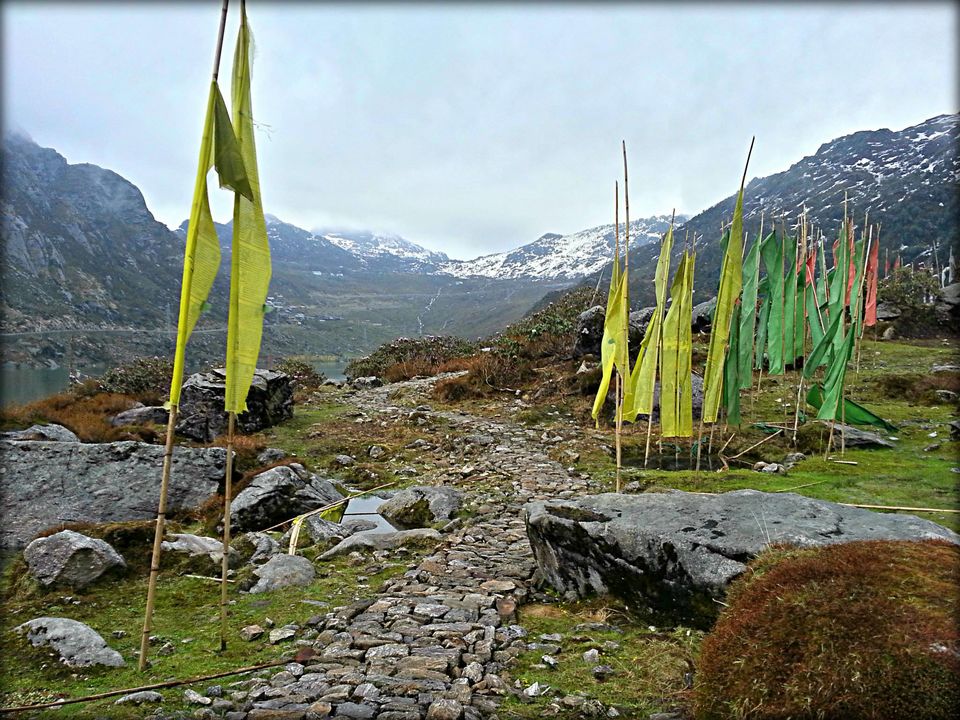 Travel Tip- You will need a permit to visit Nathu-La. There are various travel and taxi operators who could help you out with that. You can always ask your hotel staff for assistance if needed. Also, you can only visit Nathu-La on certain days of the week. So if you plan on going to Nathu-La, which I highly recommend, please plan your trip accordingly.
Day 7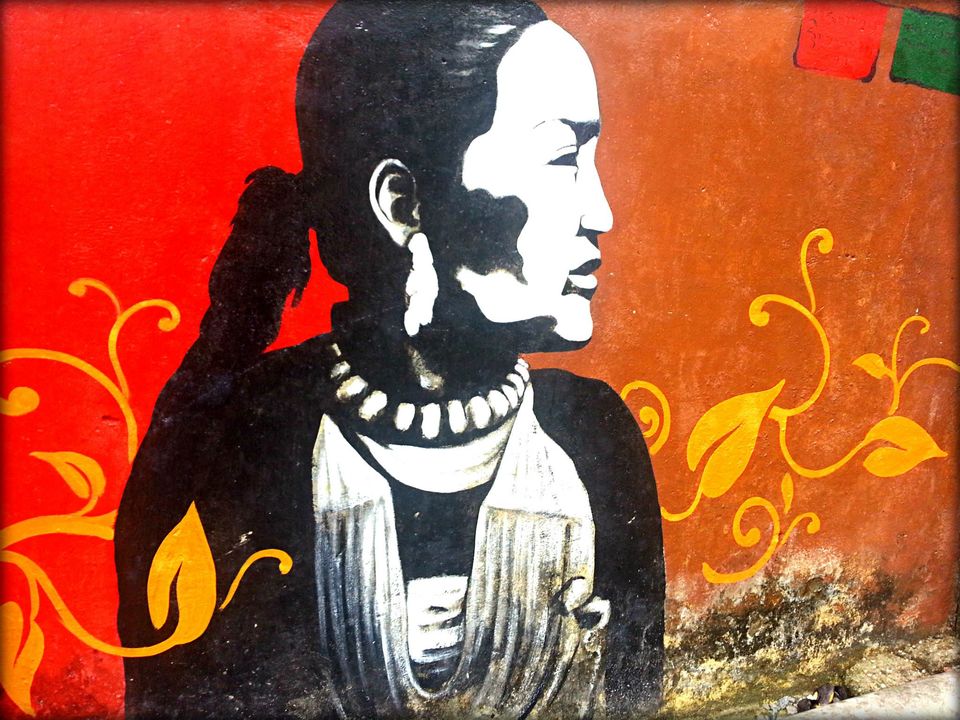 Also known as the day when the fact that the holiday is almost over kicked in. Worst feeling ever, isn't it? Anyway, we left Gangtok post breakfast and headed to Rumtek Monastery, about a 24 Kms from Gangtok. It's a beautiful monastery built in the mid 1700's which served as the main seat of the Karma Kagyu lineage in Sikkim for some time. Currently the largest monastery in Sikkim, its beautiful architecture is totally worth checking out. I've personally always loved monasteries, the kind of peace you get there, such a wonderful feeling. After spending a few hours at the Monastery, we headed to Kalimpong, a small hill station in West Bengal, about a 2 hour drive from Rumtek. We stopped there for a quick lunch as I have a few friends who are based in Kalimpong and then continued our journey to Mongpong, where we were staying for the night. On the banks of river Teesta, Mongpong is a small village known for its beautiful landscapes. We stayed at the Mongpong Forest Rest house, there are very limited options when it comes to accommodation in Mongpong. We spent our evening sipping tea by the river and retired to bed early as we had a long day of travelling ahead of us.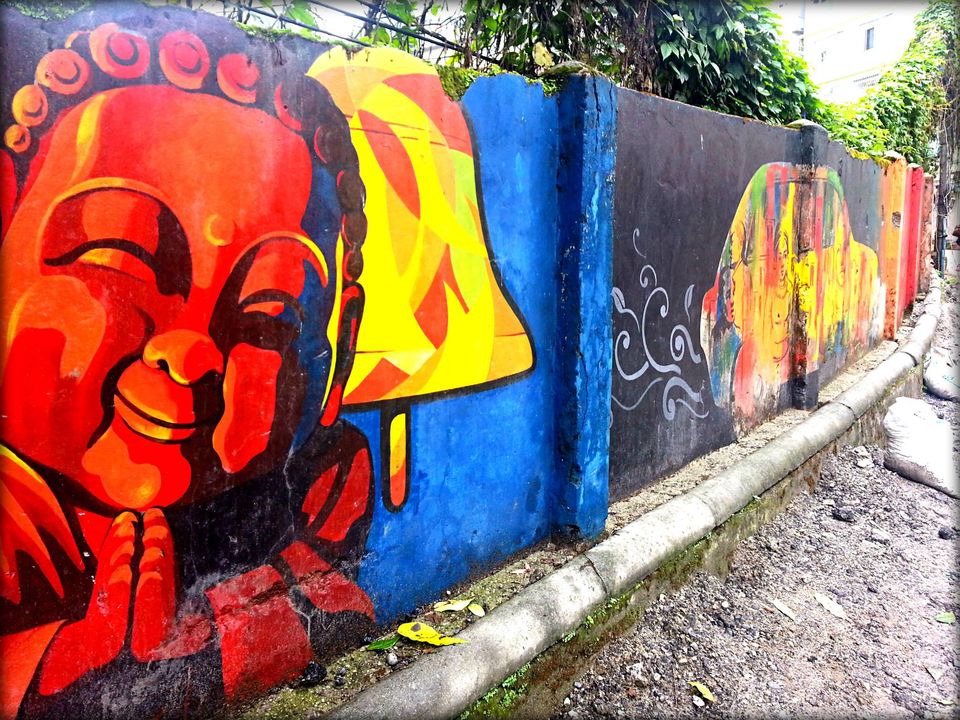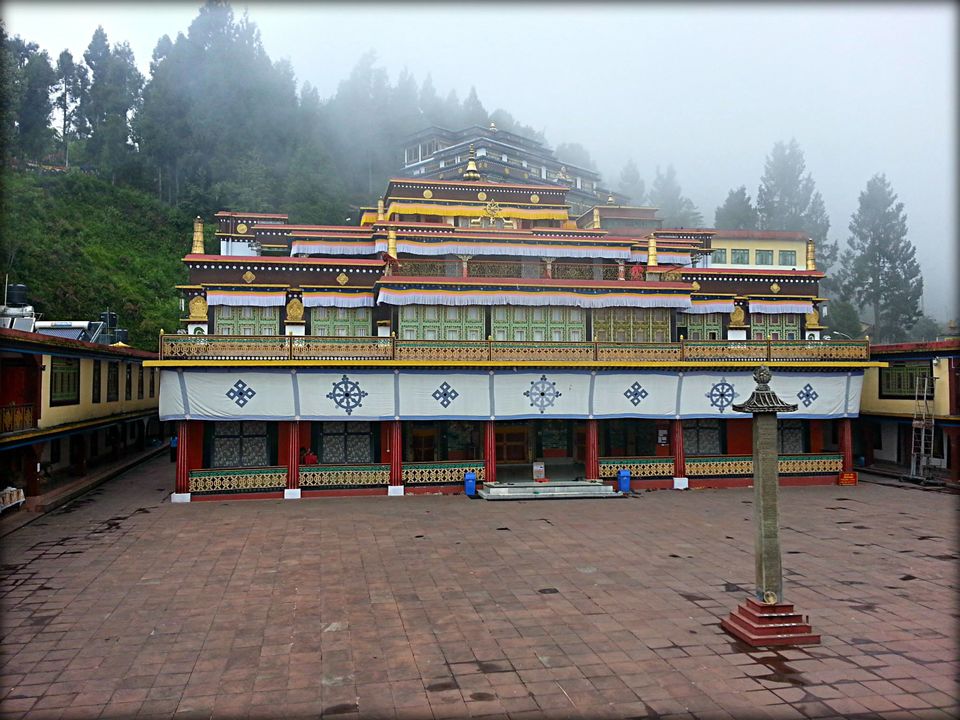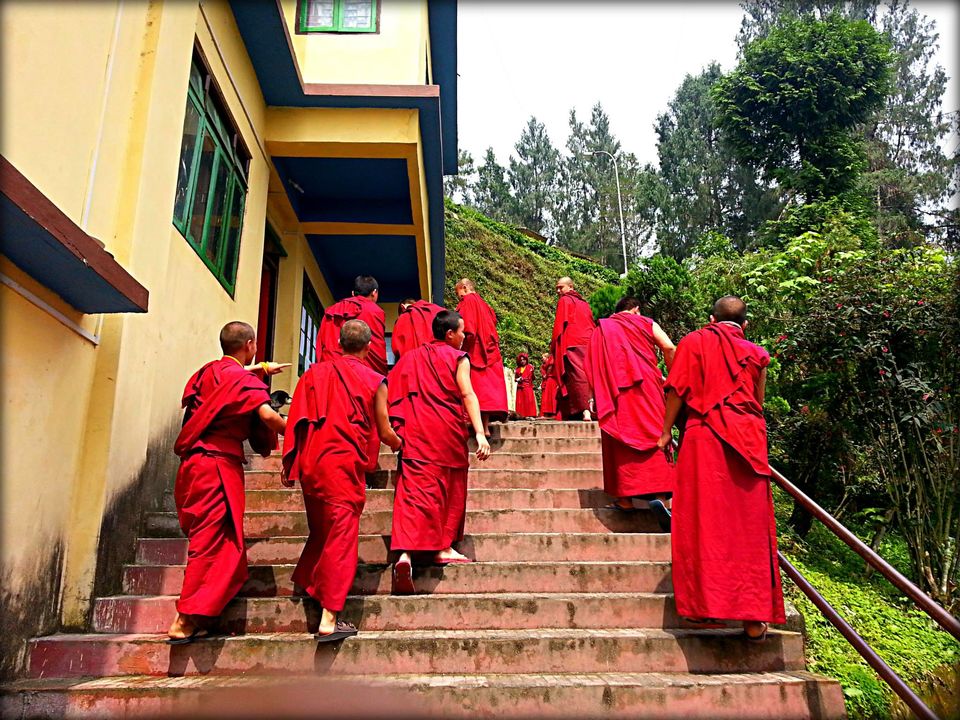 Travel Tip- If you plan on spending the night in Mongpong, ensure that you book your accommodation in advance as getting accommodation there last minute might be a problem.
Day 8-
After a early breakfast we packed our bags and left for Bagdogra. Just about an hour and a half from Mongpong, we reached Bagdogra nice and early for our afternoon flights. I took a fight from Bagdogra to Kolkata and then a late evening flight from Kolkata to Hyderabad. After 8 days of non stop travelling, I was extremely tired and sleep deprived but I'd be lying if I said it wasn't one of the most memorable trips of my life. North-East, like I said, has always had a very special place in my heart. I love the nature, the culture and the amazing food it has to offer, not to forget the extremely warm and friendly people make the place even more magical. It is one place I highly recommend you visit. I'm sure you will fall in love with it just the way I did.
Travel Tip- Travel. :)
Frequent Searches Leading To This Page:-
north east tour guide, budget trip packages for group to north east, places to visit in north east, north east india tourism best time to visit, affordable north east family tour packages