Legend has it that this place got its name from the hills that look like crowns set over the meandering rivers of the land. Indeed Mukutmanipur, a quaint and quiet retreat in Bankura, is quite a crowning glory of the region. We spent two nights at he Peerless Resort to absorb the laid back ambiance and admire the scenic beauty of the place. The best way to reach there is by a 4.5 hour drive from Calcutta.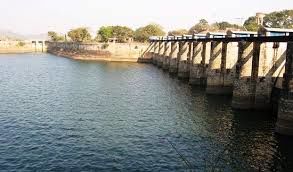 The mukutmanipur Dam offers the most beautiful views of the lake, especially during sunset. Built in the 1950s overt he Kangsbati and Kumari rivers, the dam is 11km long and allows pedestrians and motorists on it.
Much of the roads are lined by tall, white and fluffy Kashphool. You will also cross acres and acres of farmland growing paddy.
Venture into the Jhilmili forest for a peek in a world of flora and fauna. Amidst the Sal and Piyal trees, you would hear birds chirping, frogs croaking and water cascading down the rocks. And if you are in luck, you might just run into a herd of elephants.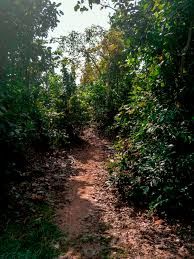 Try thee famous Mecha sandesh from nearby Meliator. They look like laddoos but the chhana and khoya based sweet has a distinct taste.
Drive into Bikna, a dokra village, to watch artisans create the beautiful metallic figurines. Prices are less than those int he city.
A section of Mukutmanipur Dam is decorated with colorful artwork. The nearly kilometer long stretch has images of boats and fish and has been cordoned off to vehicles, so visitors are free to walk over it and click pictures.