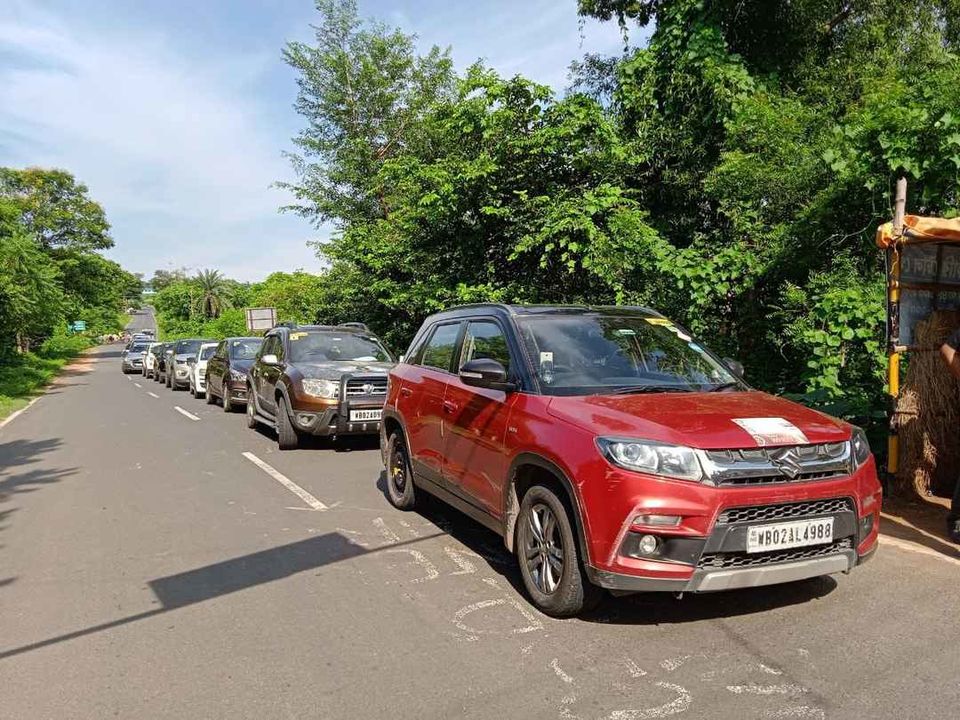 Mukutmanipur, as the name suggests is indeed a jewel in the crown of Bankura district of West Bengal. A huge earthen dam, the second largest in India, conceived by the then West Bengal Chief Minister, Dr. Bidhan Chandra Ray in 1956 is situated at the conflux of river Kangsabati and Kumari. Kansabati is lovingly nicknamed Kasai by the local tribes here. The boat ride on the vast azure blue water body of Mukutmanipur, a drive across the ten kilometer long metal road on the embankment set against the hillocks are some of the unforgettable moments you will relish. The best part of this place is the dark green forest in and around. The bonus will be walking down the small hamlets inhabited by the tribal population, the Mundas , the Santhals and the Shabars who have been residing here from pre-historic days. Talk to them, know their family, understand their lifestyle, share your experiences with them - you will feel happy. No city around, no big restaurant nearby, no market, not even a souvenir shop to buy some mementoes, you are simply away from your daily humdrum of city life, but you are in the midst of verdant and vibrant nature, so beautiful to take your breath away. Sit back and relax to enjoy the misty morning and lazy evening.
Together we moved to Mukutmanipur
We went to Mukutmanipur on 29th August,2021, courtesy Kolkata on Wheels (website: www.kolkataonwheels.com) as a drive out tour. A bit of relaxation in the lock down period was enough to inspire the wheelers to hit the road. A convoy of 20 vehicles with 60 participants guided by the Pilot vehicle zipping through the busy Durgapur Express Way must have been a treat to watch to the onlookers. The trip, the accommodation and all other arrangements were made by Team Wheels to the utmost precision. Our part was to sit behind the steering wheels and follow the instructions.
The accommodation was arranged in Peerless Inn Resort situated on the bank of the dam. It's a sprawling resort with 25 double bed room cottages. The resort has a beautiful cafeteria with a bar, a banquet hall, an indoor games room, a watch tower surrounded by a lush green lawn. There's an ample parking space to accommodate 25 to 30 vehicles. The accommodation costs in the range of Rs 4,000 to Rs 5,500 which is inclusive of a well laid out breakfast. The room numbers, such as 1, 6, 7 which are adjacent to the dam cost a bit more than the garden facing rooms which won't give you the captivating view of Kasai. There are a few more accommodation options available in Mukutmanipur, notable among these are Sonajhuri operated by WBFDC, Aparajita and Charulata. It would be advisable to book your accommodation on line, else you may get stranded, particularly on a weekend.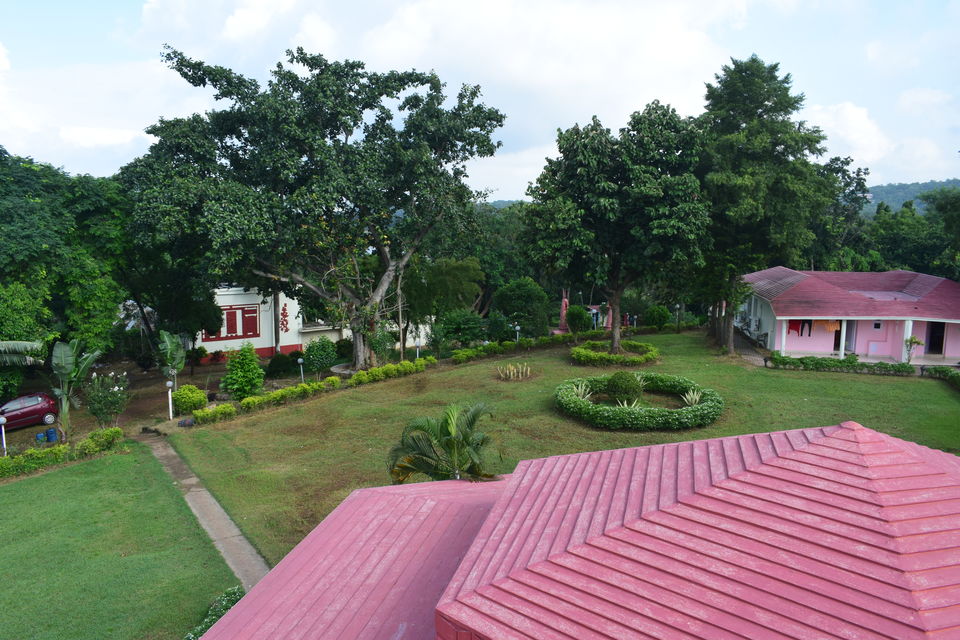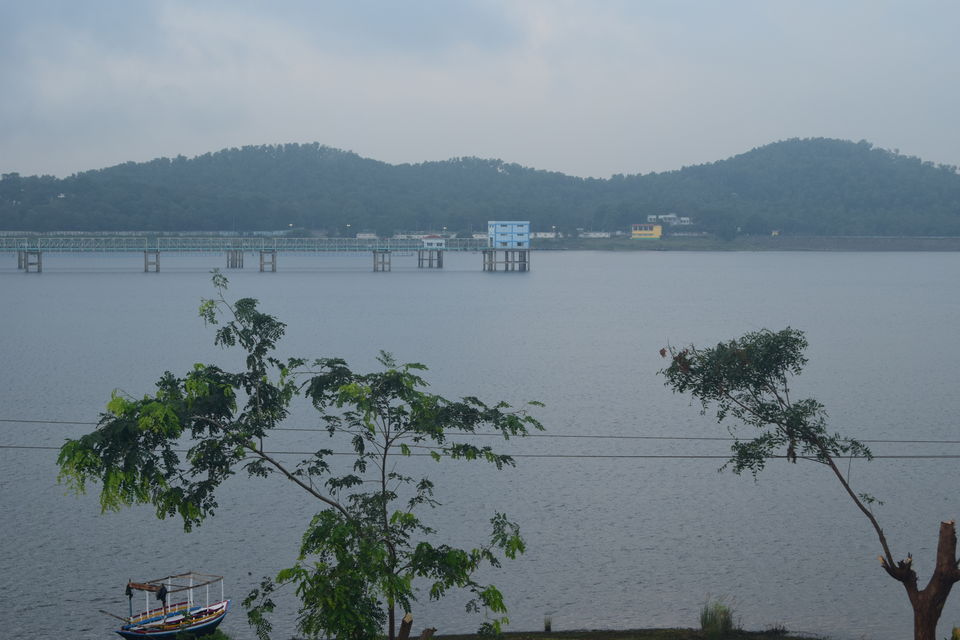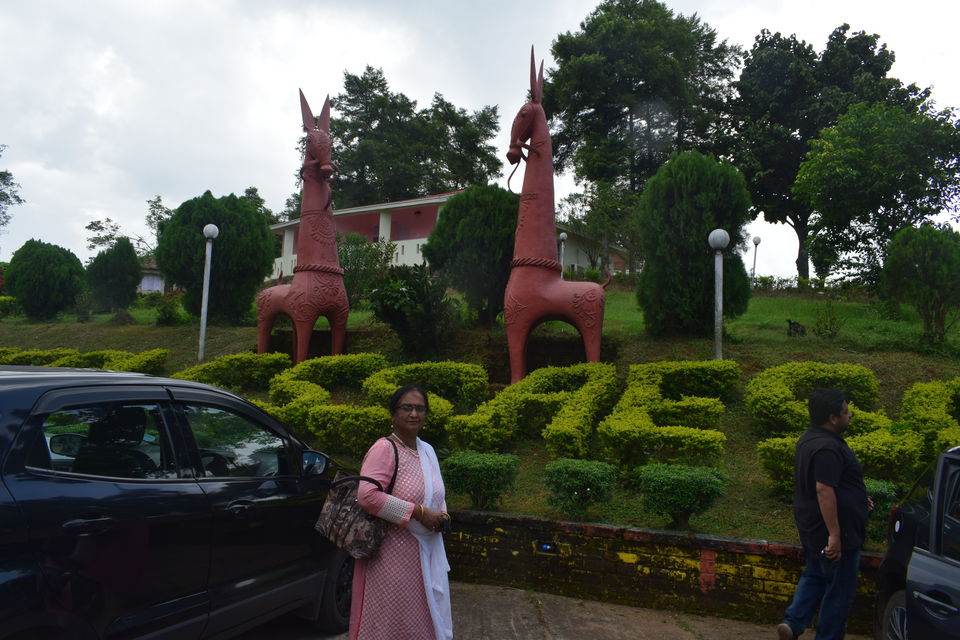 The expenses for a two night and three day trip to Mukutmanipur will work out Rs 18,000 approximately for a couple. This includes two night stay at Peerless resort, all lunch and dinner and fuel cost of your car. There are two different routes to travel to Mukutmanipur from Kolkata. Wheels organized the trip by taking NH19 route via Bardhaman, Durgapur, Bankura and Khatra. The distance by this route is 275 kilometers from Kolkata. One can also travel via Arambagh, Bishnupur, Bankura. The distance through this route is 40 to 45 kilometers less, but the road conditions are not good. If you take the state highway to Bankura after crossing Durgapur, the condition of the road is excellent throughout except for a stretch of 10 kilometers or so.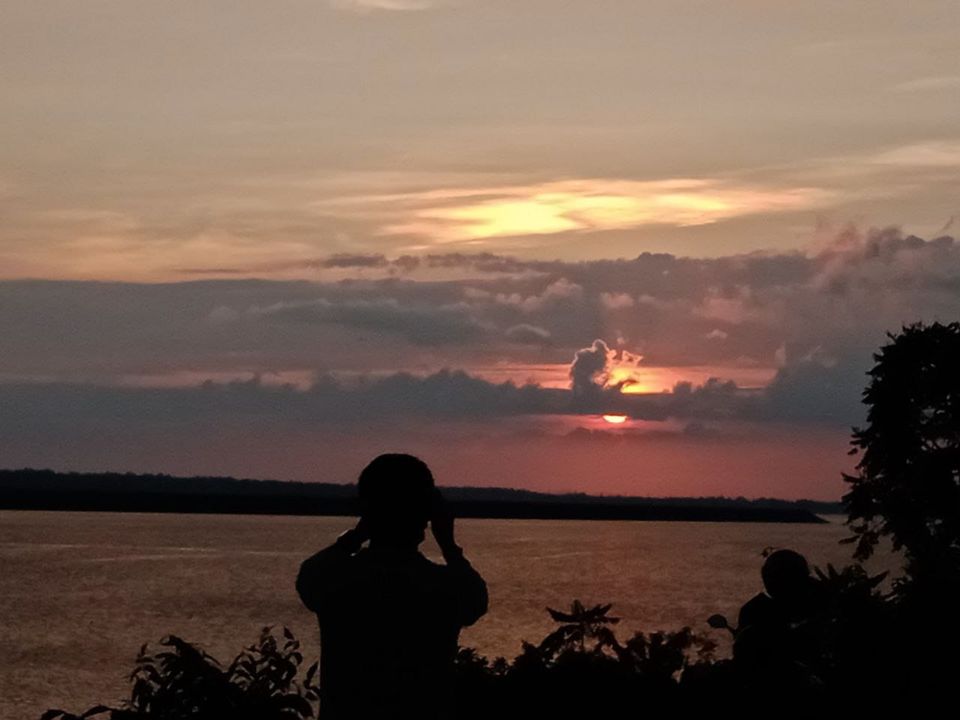 After driving down for 6 to 7 hours with a break for only breakfast at Nabanna restaurant near Singur, we reached Mukutmanipur at around 2.30 in the afternoon, as such, we didn't have much energy to go out to the dam which is approximately two kilometers from the resort. Sitting in the balcony over our preferred beverages and enjoying the ambience was a much better option. The evening by the side of Kasai is so pleasant with a waft of cool breeze blowing across the river to soothe our fatigue, rejuvenate us for next day's sight seeing. The vast water body was glimmering with the splashes of orange colour reflected from setting sunlight. The idyllic scene was simply breathtaking. Peerless management was proactive in constant supply of assorted pakodas, chutney and our choicest hot and cold beverages to make us busy throughout the evening. We found the nights inside our rooms a bit warmer, perhaps due to the presence of heavy moisture in the weather.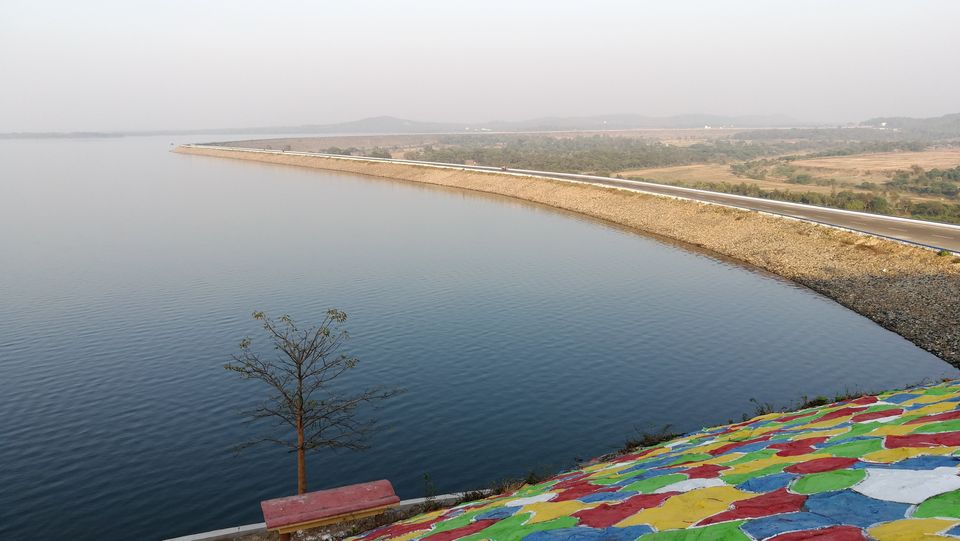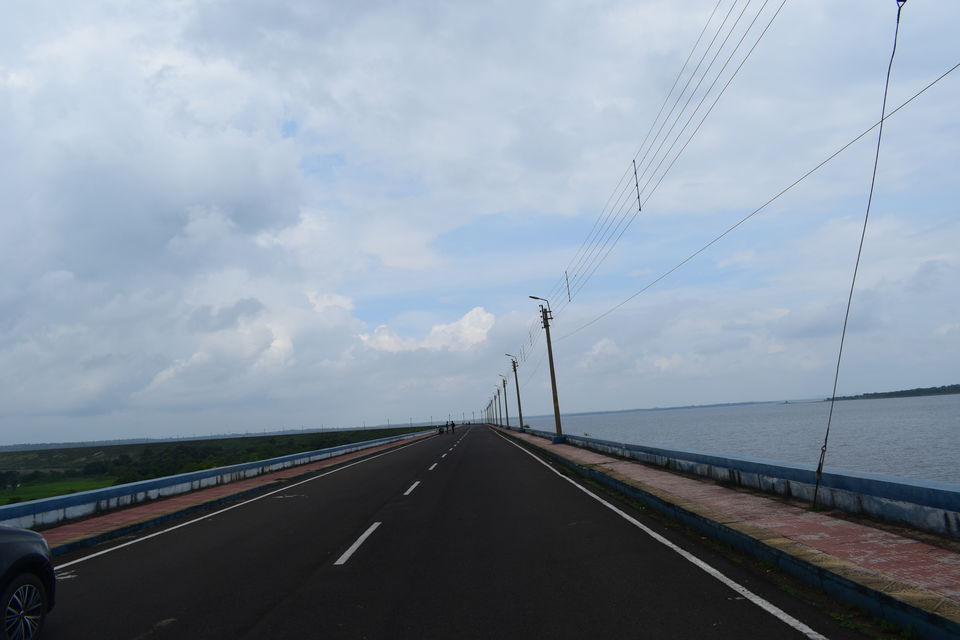 Mukutmanipur Dam - an ethereal beauty
Next morning after finishing our breakfast we drove down to the entry point of the dam. The permission to drive on the embankment is issued from 10 in the morning. The 10 km drive on the embankment is a scintillating experience. A very well maintained road without any potholes with scenic beauty on both sides, the rocky edges on one side and the lush green vegetation on the other, is so enticing that we had to stop our vehicle at places to take a number of snaps. Due to paucity of time we desisted from climbing further up on another elevated platform which would give a panoramic view of the entire area. I would suggest to spend at least a couple of hours on the dam to have a complete overview of the surrounding area. The boating on the water would take a couple of hours more. In case, you are a temple hopper, this place has plenty to offer. A visit to the nearby Parsvanath Jain temple, a Shiva temple and a Durga temple in Amikanagar can give you mental peace and happiness.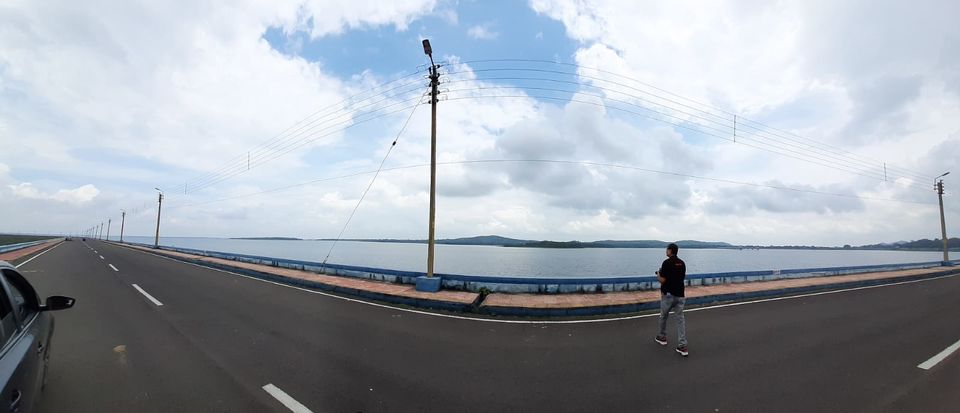 Driving down to Jhilimili forest
We came back to our resort and bid good bye to our fellow travellers of Kolkata on Wheels as they proceeded back to Kolkata. My wife, Atreyi and I decided to stay back and visit Jhilimili. The distance of Jhilimili is about 50 kms from Mukutmanipur. The road passes through Ambikanagar, Ranibandh, Sutan forest. The jungle starts a couple of miles after Ranibandh. The most fascinating feeling while driving is of the presence of river Kasai which passes through this jungle alongside you. In Jungle Mahal area, the tribal people refer this jungle as baro miler jangal. Don't get scared by the notice board warning at few spots during your journey - BE WARE, ELEPHANT CORRIDOR, DRIVE SLOWLY & CAREFULLY. Elephants have patience, so they too expect reciprocity from the car drivers. Indeed, a fantastic metal road throughout, once infamous as Mao infested area, is now quieter, calmer and relatively safe to travellers, not many vehicles on the road though. In case you so desire, you may stop a while at Ambikanagar to offer your puja and homage to Goddess Durga, known as Ma Ambika. Ambikanagar is actually the confluence point of Kasai and Kumari, Mukutmanipur being the reservoir. The Goddess Durga is said to have been worshipped here for the last 700 years.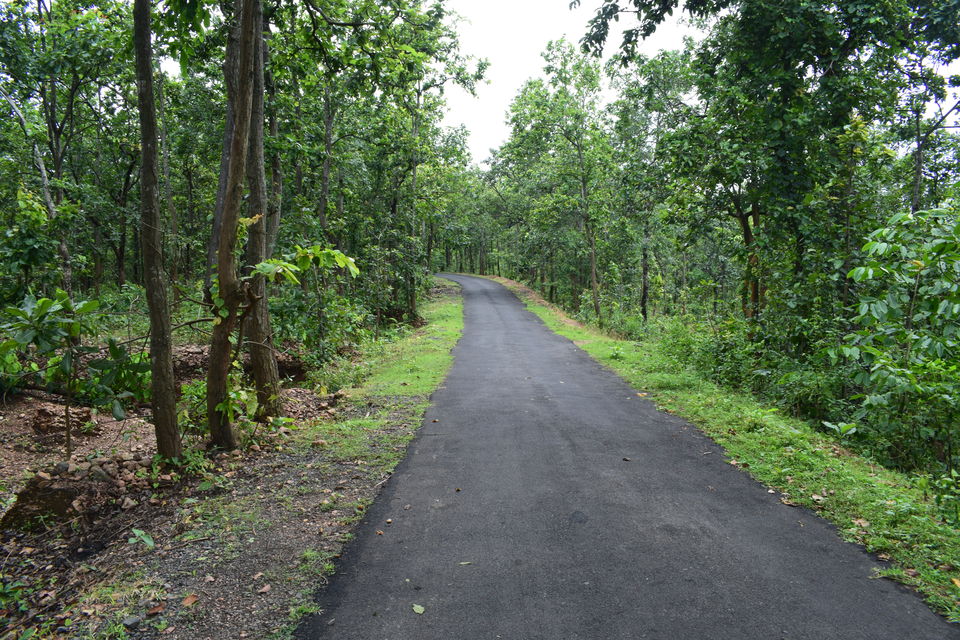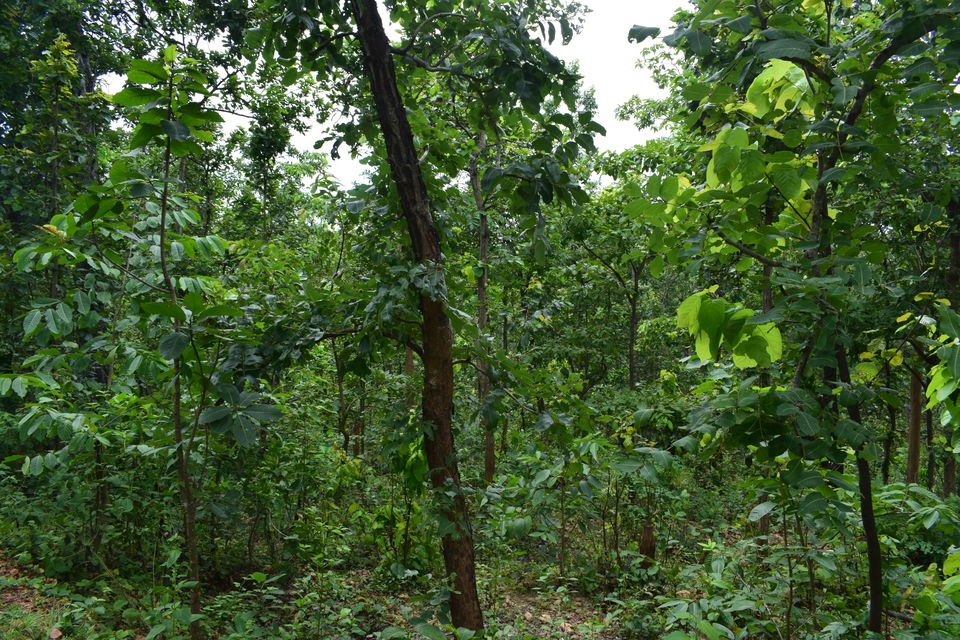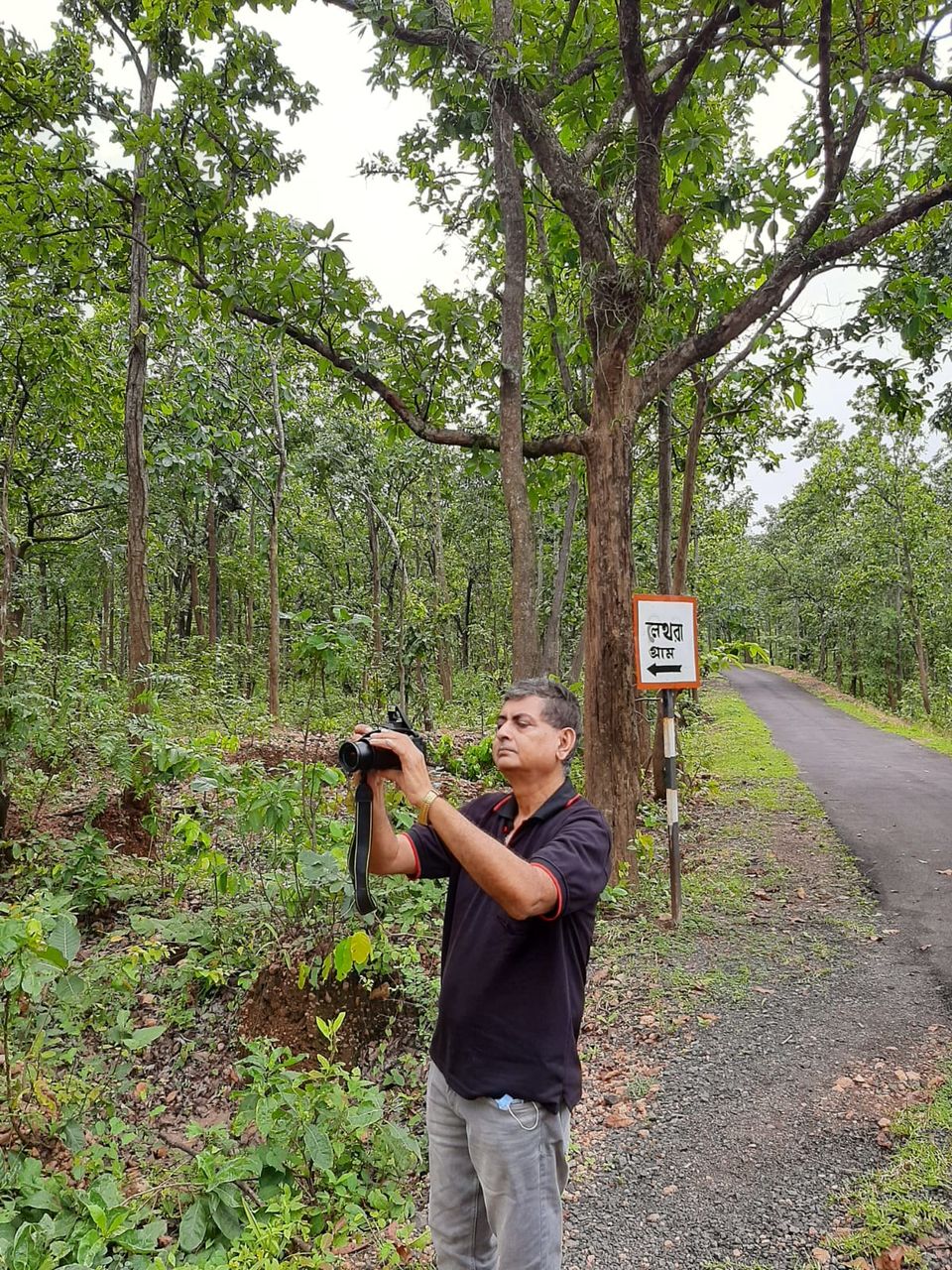 Sutan is desolate
We went further down to reach Ranibandh which appears to have a few road side shops. Tea along with readymade Alu chop and pakodas are available. Driving down another ten kilometers or so, we took a turn towards left and drove to Sutan forest. The hill top metal road has been constructed recently, so going uphill in Sutan forest in my car has been relatively easy. Driving through Sutan forest reminded me of Madikeri road in Karnataka. The difference is that Madikeri offers more surprises on the road, like one can come across a spring all of a sudden or a small rivulet from nowhere. Sutan is relatively small, so not much surprises to offer, nevertheless, it has its own magnetic charm. We got a feeling of entering into a virgin and primitive forest with plenty of sal, piyal, mohua, shimul and palsh trees standing in a huddle. I could breathe a magical aura of silence - not a bird chirping, no butterfly fluttering, not a vehicle moving past us, nor a villager walking on the road during our entire uphill drive of six kilometers. We stopped at a place, where a muddy road goes to a village, in the hope to meet some villager, but alas, not a single soul. Then, all of a sudden, it started drizzling, initially pitter-patter raindrops refreshing our body and mind. But sooner than later, it turned into ugly torrential rain. We hurriedly ran towards our car. And for the next half an hour we felt, we were out of this world. We didn't know if any wild animal was there in the jungle, but yes we felt a bit uneasy, kind of eerie feeling. Nothing was visible through our car windshield, so I switched off the wiper and decided to wait till the rain stops. It wouldn't have been easy to drive on a slippery road when the droplets were heavy. The unexpected rain deprived us from visiting the beautiful Sutan lake and the watch tower on the hill.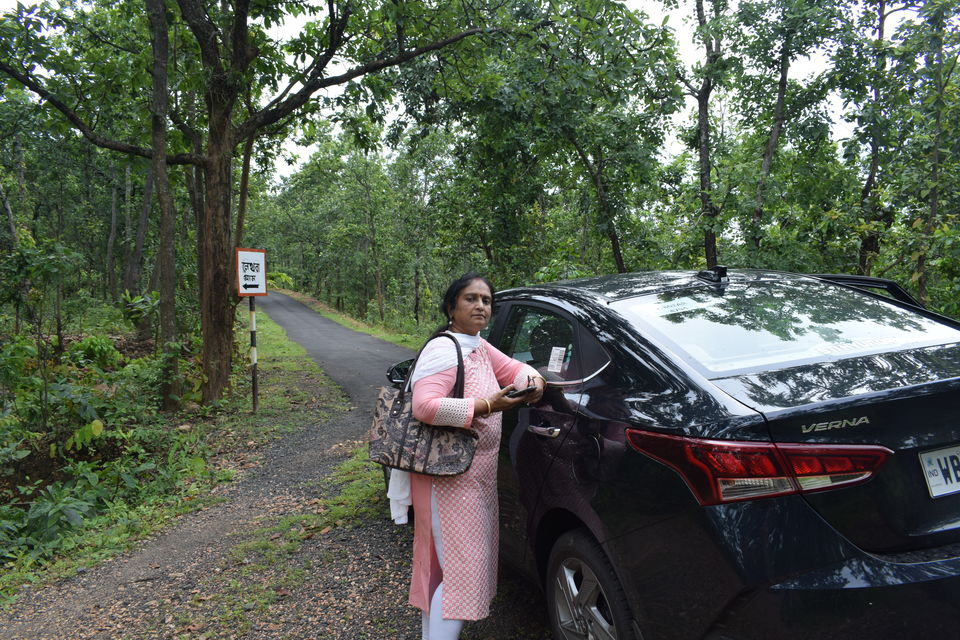 Jhilimili- the Jangal Mahal
We came down and drove towards Jhilimili, our final destination point. Jhilimili is about 10 kilometers drive from Sutan. Jhilimili is a small village. The name is derived from its glittering topography due to the presence of mica deposit. The only accommodation here is in Rimil Guest house. The property has two tree houses and a few rooms overlooking the jungle. The property itself is located inside the jungle. A stroll beyond the boundary of the guest house took us to a beautiful rivulet - nothing much to do, just put your feet in the water to feel its freshness or watch the tiny-tots playing with splashes of water. We had sumptuous lunch (they offer only veg/non-veg Bengali meal) at the restaurant in Rimil guest house. There is one more dam, though a small one known as Taliberia dam which is around 5 kilometers from Rimil Guest house.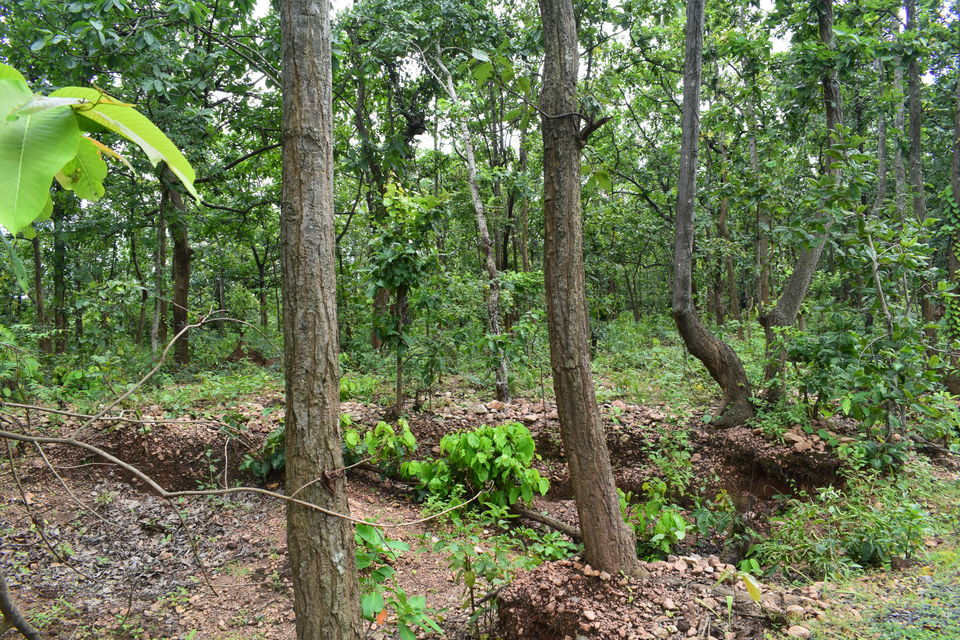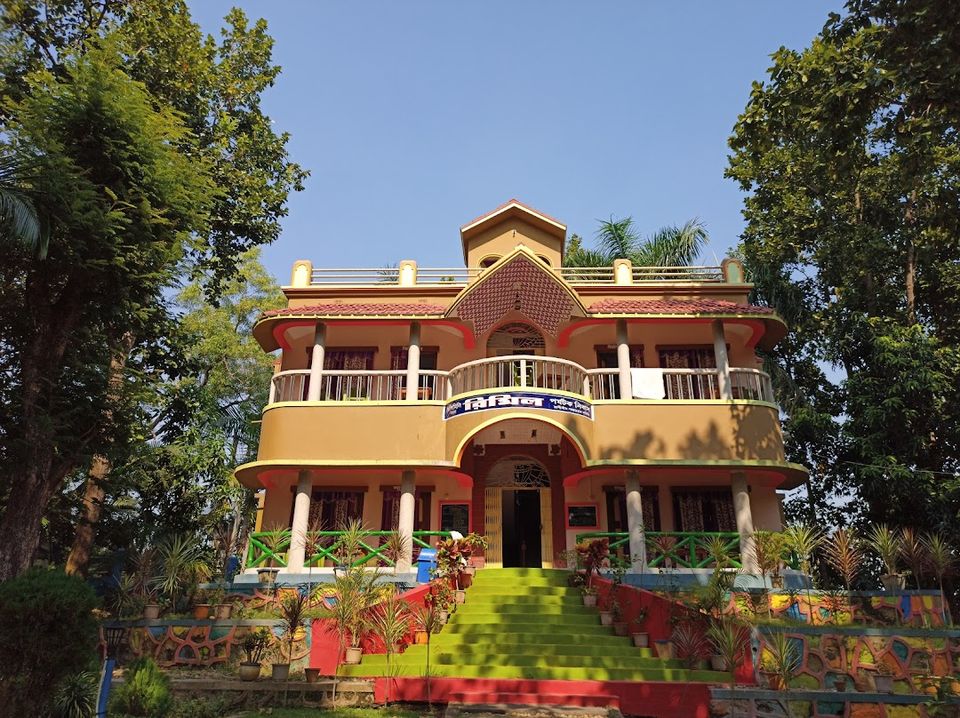 I would suggest you to stay one night in Mukutmanipur and one night in Rimil guest house in Jhilimili. Jhilimili is a place which is inside the jungle and Rimil guest house can offer you all the excitement for your night stay. Only issue, one has to be extra cautious about wild elephants.
................................