If you've never been to Agra, here's another reason to add it to your list of places to visit in 2020. If you have, the Agra Development Authority just gave you an excuse to return! When in Agra, there is no dearth of things to look forward to. It's almost as if every street anticipates your arrival, eager to show itself off. The biggest attraction of course, is the world-famous Taj Mahal.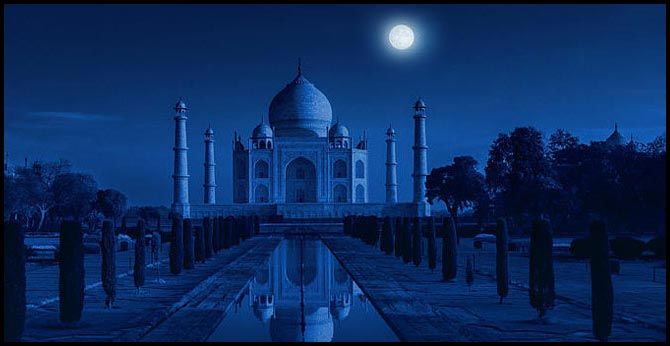 What's new?
The famous moonlight viewing package of the Taj Mahal recently got an upgrade. The Agra Development Authority opened a new vantage point for the moonlight viewing tour to the public on 16th November 2019. The new structure is located in Mehtab Bagh, in the north of the Taj Mahal complex. It stands at the back of the Mughal-era monument, across the Yamuna River.
The Taj Mahal by Moonlight Tour takes you inside the monument after closing hours where you get to marvel at the great white structure. Shimmering under the light of the moon, it glistens in all its marble perfection, reflected in the crystal water of the pond below.
Why?
The development was triggered among complaints and disappointment regarding the previous viewing point. Costly and cumbersome, most tourists complained that it was a waste of money. The point was at a considerable distance from the monument and thus, did not give tourists a chance at a good view. Prohibition of video cameras and mobile phones, with only digital cameras allowed, made it further difficult for visitors to capture anything from far away. This prompted the authorities to come up with a better plan to improve the experience.
Cost
While the entry fee to the mausoleum remains the same, the fee of the moonlight viewing tour has increased by a fair margin. Thus, before travelling to Agra with the hopes of seeing this age- old declaration of love, you might want to factor in your budget!
The tickets for the moonlight viewing tour have to be bought a day in advance.
Indians (Adult): Rs 510
Foreigners (Adult): Rs 750
Children between 3 – 15 years of age: Rs 500
Children below 3 years of age: Free Entry
Think we missed out on something? Tell us about it in the comments below. Or write about it here on Tripoto and earn Tripoto Credits!
Youtube: Watch travel stories come to life with Tripoto on Youtube!