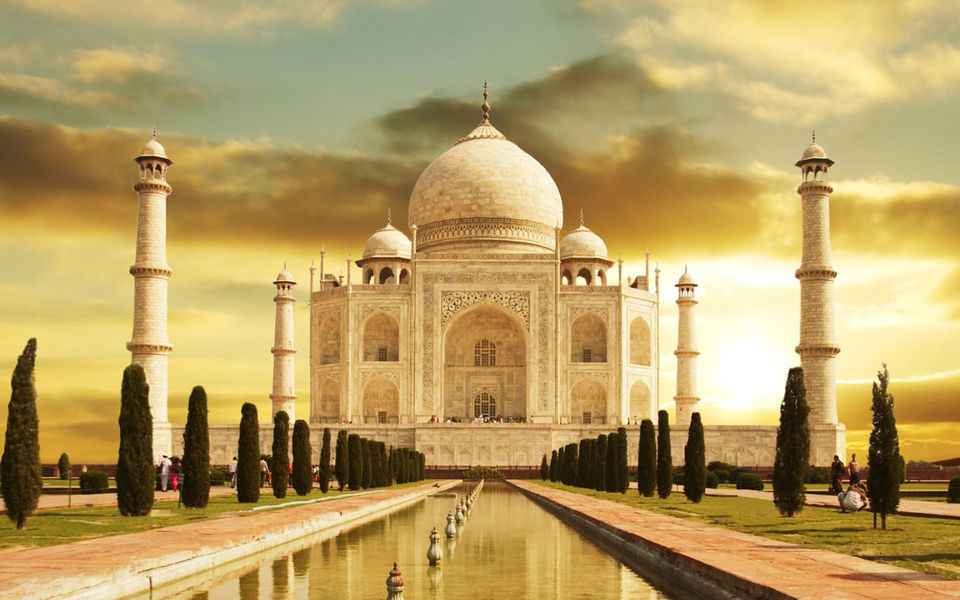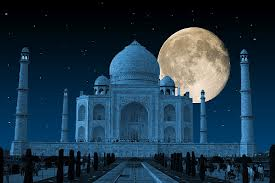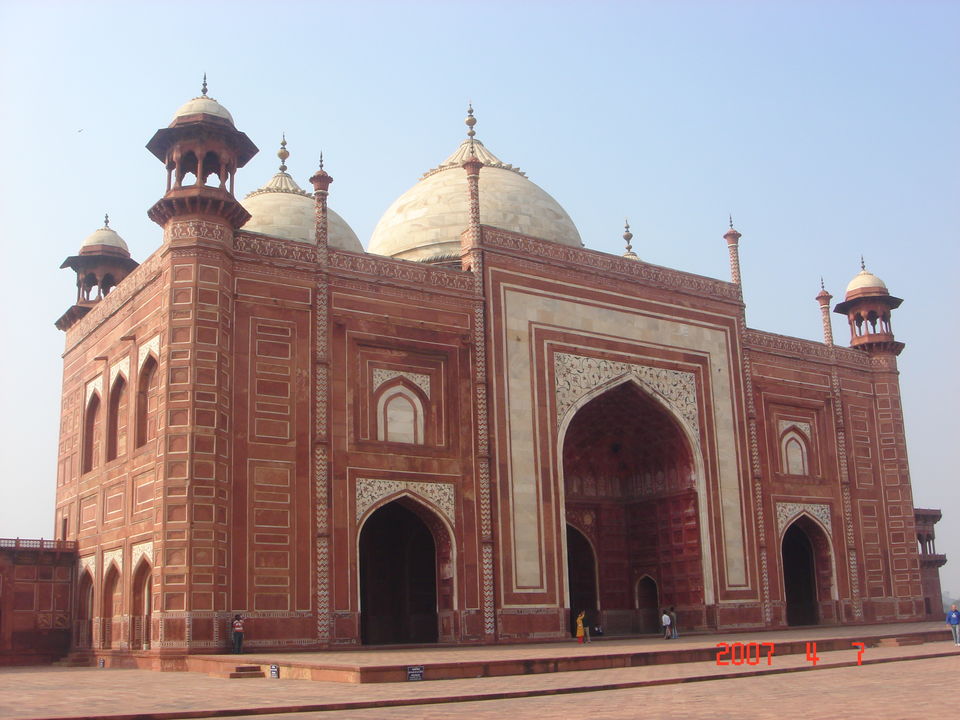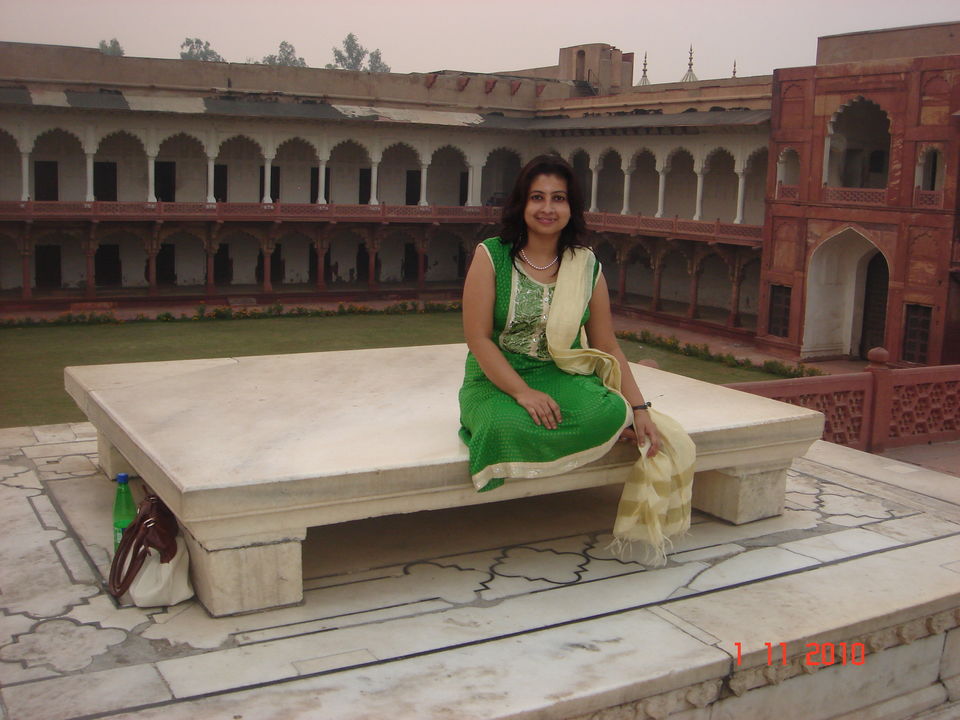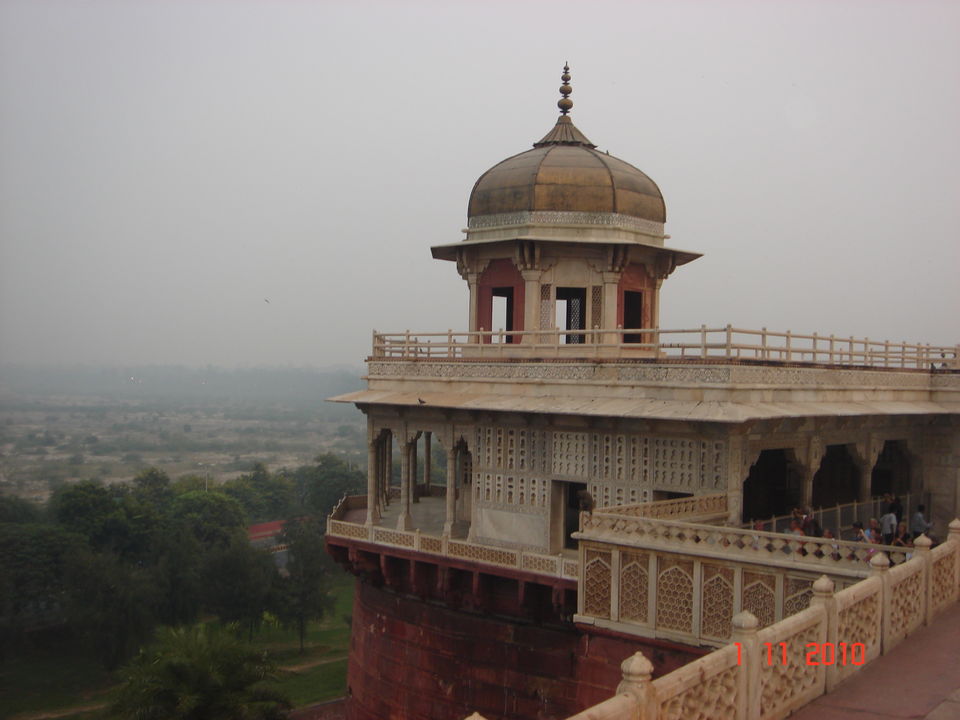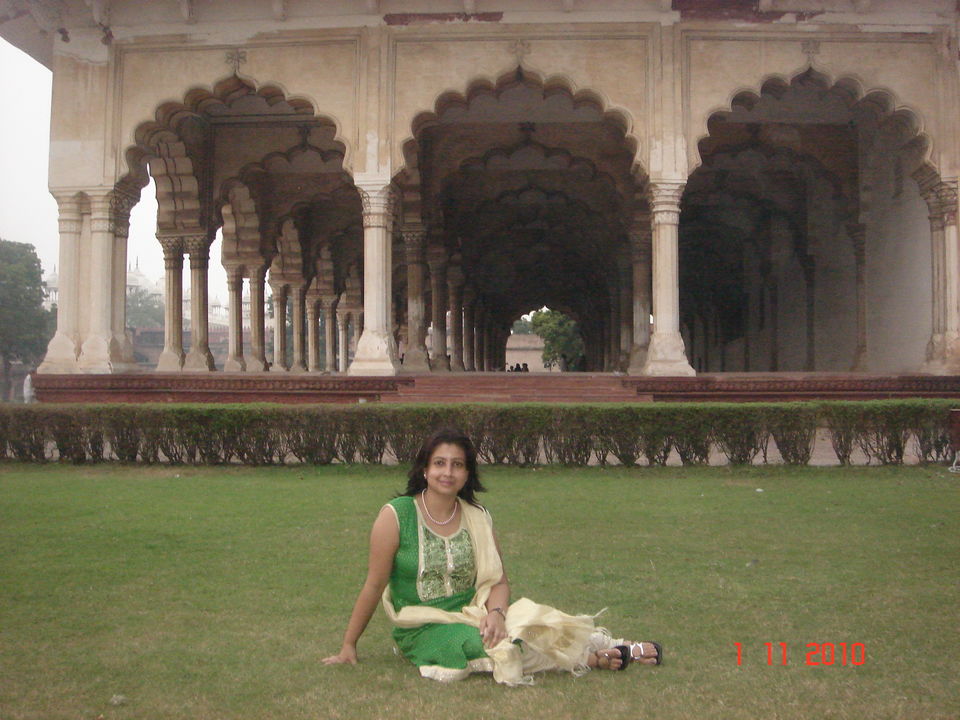 What can I say about the Taj Mahal that has not already been said a million times over by a billion people across the world! As you can see, I could not come up with a title more suitable than what the great poet Rabindranath Tagore had to say about this beautiful monument. This was my second trip to the Taj. During my first visit, I was not satisfied - I felt I had to go back again to be sure that what I felt was for real - The Taj evokes the senses from within that you never thought existed. So I went back again, only to plan a third trip -  probably in the moonlight this time. 
Agra, is a three-hour journey from Delhi. I left early in hopes of having enough time to cover the entire town. Or so I thought. The thing about the Taj Mahal is that you won't know what to expect until you reach one of the four gates and have your first glance. Nothing in the physical world can prepare you for what you are about to see. You will be rendered speechless and will want to remain hypnotized in that moment for eternity. It's situated on the banks of the river Yamuna and the breeze that caresses your face will make you realize why Shah Jahan would have chosen this as the spot for this monument. I will not describe the architecture, the history or the legends associated with it because you can read it up elsewhere.
The picture below is the iconic Taj-Mahal Reflection by Steve McCurry. I thought I must share it here because there must be millions of pictures taken of the Taj Mahal every year, but Steve has a way of re-inventing the way we see things.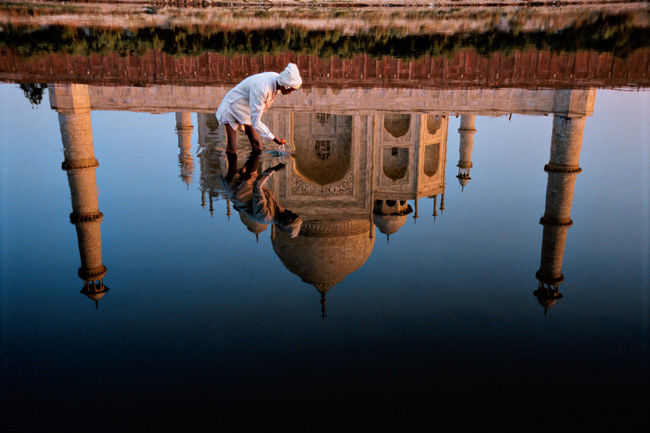 Make sure that you carry a camera and hire a guide. I recommend hiring a guide everywhere you go, especially in India, because they are really cheap (Rs 200 for a day or whereabouts), and because it is also a way of encouraging tourism. After all, the foreigners will trust doing things the locals already do. Most of these famous places have Government-certified agents and they have genuine storytelling abilities. They can also be your photographer if you are traveling on your own. Check their ID cards before you hire them and you won't be cheated.  But I am digressing.
After spending time roaming around the Taj complex, I went on to see the Agra Fort. Once again, we were greeted by a guide who promised to show us around for a mere Rs.100. So we took him and in the next hour and a half, I learnt more about the Mughal dynasty than in my entire life so far - trivia that reveals how the minds of the emperors work, the egos that brought their fall, and the love and envy alike that drove them to do things that make up legends. The picture below is the Jahangir Palace at the Agra Fort.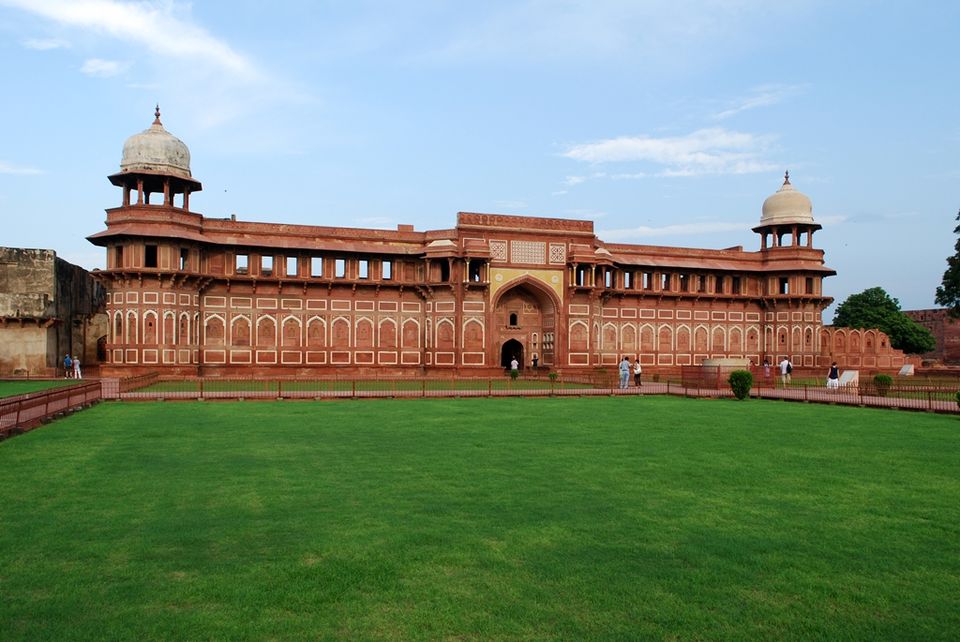 I looked for a good video on the Taj Mahal on youtube, but since videography is prohibited, there are not many good ones available. So, I am uploading a really long one (46 mins) from National Geographic. Although I must warn you that no amount of pictures, or videos can give you the experience that you must, must have in person. :)
I do not want to write much about the Taj Mahal because I honestly believe that you have to see it to feel it. Nothing I say here can prepare you for the 'Wah Taj!' experience. To say that it's overwhelming would be an understatement. Enough said. Hire a guide. Take a photo on the 'Diana' seat. Just do it.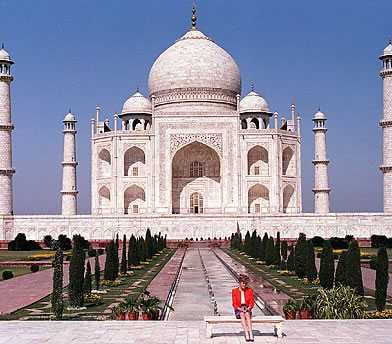 Most people go to Agra to see just the Taj Mahal, skipping everything else on offer. The Agra Fort should be at the top of your list if you are planning to be in Agra. It is one of the few locations in India that has an audio guide, but a good local guide is recommended. Some things that I remember vividly are Jahangir's bathtub, the kitchen and Queen Jodha's temple, the Diwan-e-aam, and the Diwan-e-Khas. You can also see the cell where Shah-Jahan was held in captivity, viewing the Taj until his dying day. If you know the Mughal history well, you can relive it in the Agra Fort. If not, you might want to come back and read up all about it. Overall, a must visit.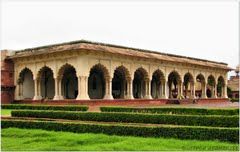 I thought I must add this because I stayed in this hotel for one night. It was great value for money. My mother was super excited at the experience - she thought it was a five-star hotel!