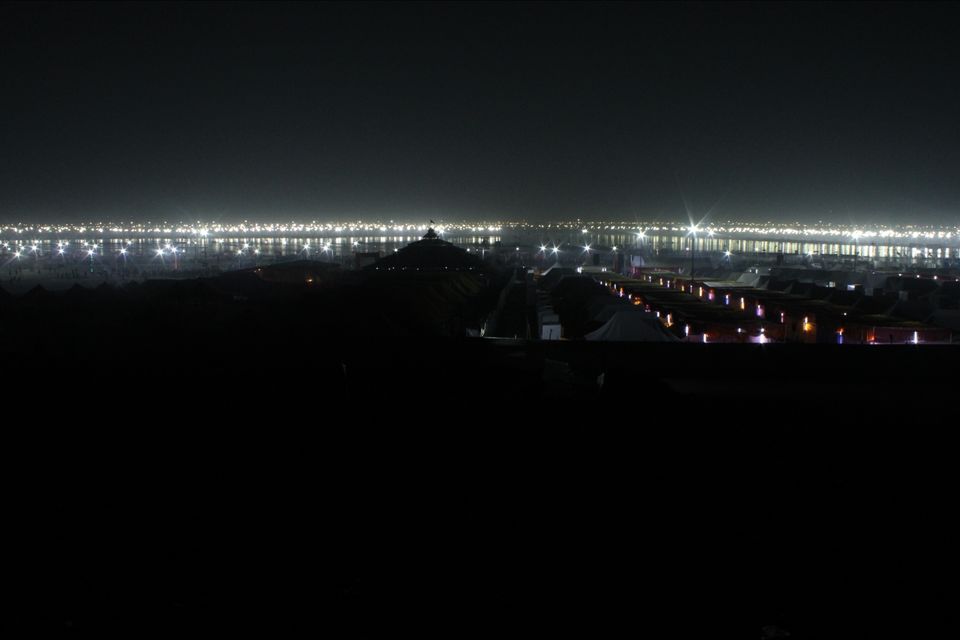 Just the other evening, I woke up suddenly because of a phone call. I heard my mother entreating, she was anxious to be a part of the world's largest gathering. Held after 12 years at Prayagraj (Allahabad) Kumbh Mela is presently the world's largest religious gathering, calling people from all round the globe. Citing its origin from the 8th century, thousands of people walk towards the Sangam (confluence of Ganga, Yamuna and the mystical Saraswati) to bath and wash away their sins. Attributed to be the largest fair, it attracts millions of Indians and Foreigners, alike for the sacred ritual snan or dip. Adding rainbow to the gathering are the saints and mahatmas, with numerous ideologies and peace attainment paths, they give you an undeniable urge to be a part of this fair. Practicing austerities, the saints spend almost 40 days, every year near the banks of Ganga
I was puzzled first of what to answer because I thought, the gathering will be immense and maybe surviving there for a day would be more difficult. When my mother kept on requesting, I said yes, thinking of all her sacrifices, fulfilling a mother's wish is our utmost duty. I spent my next evening struggling to book tickets and to find a decent place to halt. All went well and when we finally reached there, we realized the fair was much vibrant and flamboyant. When we got down at the station, there was nothing one would be worried about. There were Police Personals, volunteers and other forces; there was not a single corner, which was far from their eyes. Regular bus service is available from the Railway Station to the Sangam area, free of cost. We walked for another 5-6 kilometres to reach our tent. The touring agencies have done another commendable job. From hot water to those cosy beds, the journey was well sorted. In the evening we walked around the banks of Ganga, and that was the best sight to behold. A large part of the gathering was of people from the rural areas. With their luggage tucked under their arms, they were setting up their own comfort zones to lie down and spend the night. The energy they smeared was fathomless; most of them spent their night chanting the Gayatri Mantra. Going with the mythological saying, the sacred fig tree is just another addition to the sites of amazement. And with the new sun, there was that dire rush of taking the holy dip. From Ash speared Sadhus to the unclothed Naga Sadhus, the beginning of the Holy Dip was large.
We must thank our government this time, for such flawless arrangements. So, If you really want to walk across this holy city, go get your stay at riverside tents and experience the grandeur of the world. Not to forget, it's a photographer's heaven!